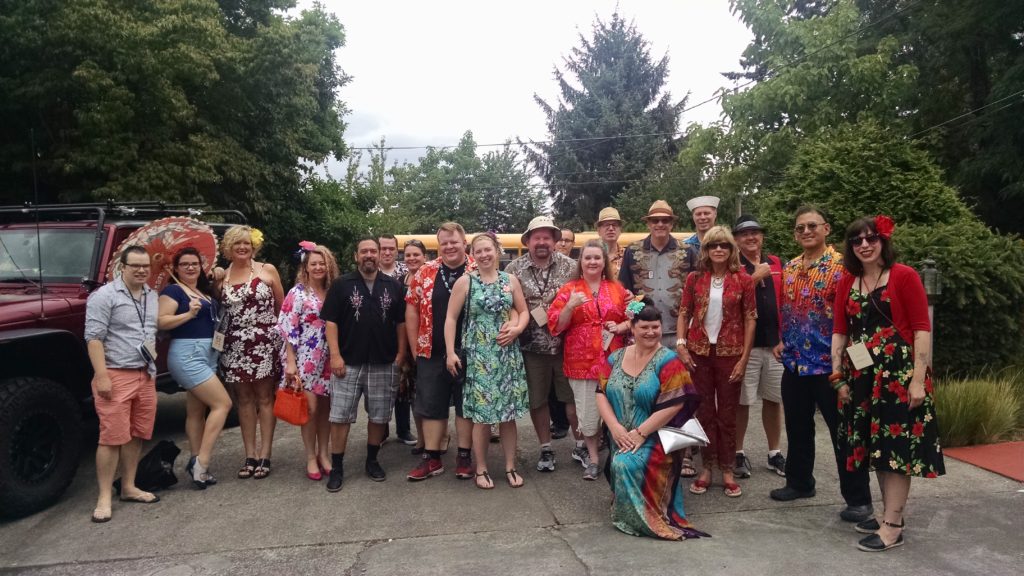 The third and final day of Tiki Kon 2016 was what everyone had been waiting for! The last two days had been filled with awesome room parties, symposiums, and entertainment, but today we got to visit some home Tiki bars in Portland, OR!
Before Tiki Kon became what it is today, it first started out as a home Tiki bar crawl. More and more people joined the tour and a bus was used to haul everyone around. The home Tiki bar tour is so popular now that four buses are needed!
To start the tour off right, the first stop was at the legendary Alibi for morning brunch…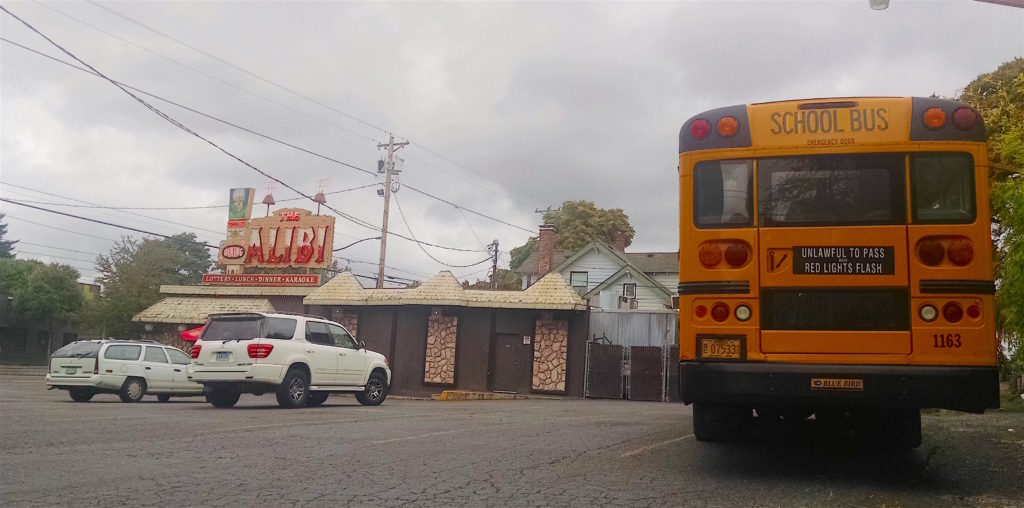 The Alibi was packed with a line almost out the door!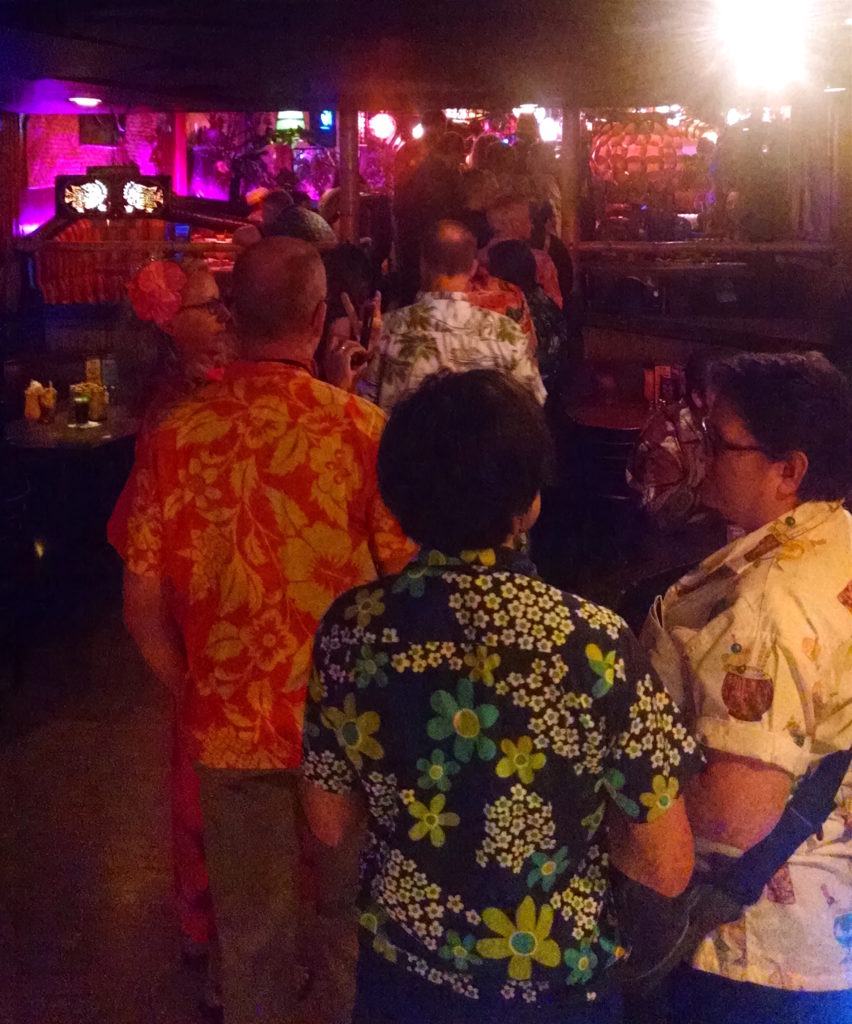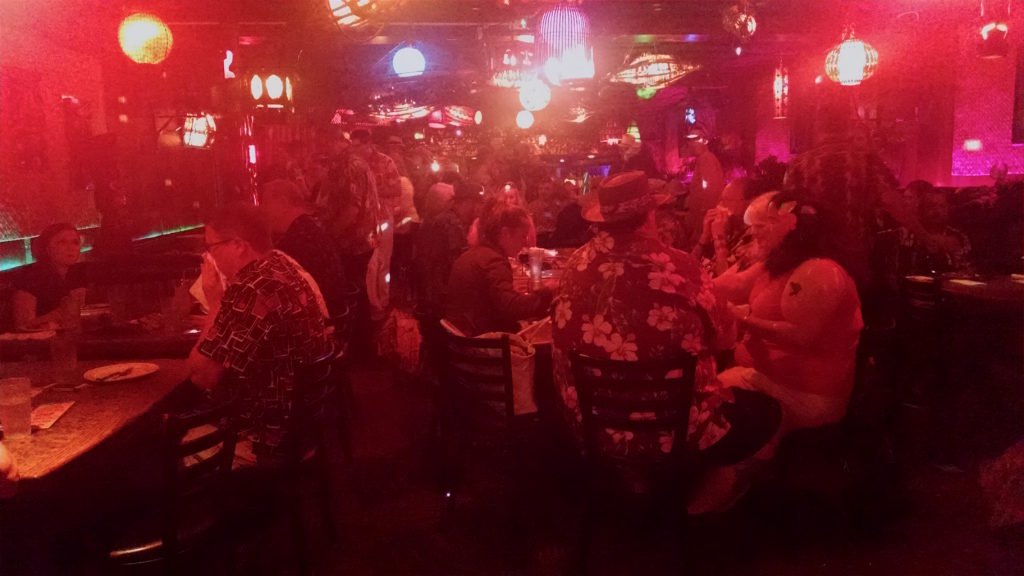 Now that everyone had a good meal in them, it was time to hit the road. The first stop: the Lowbrow Lanai…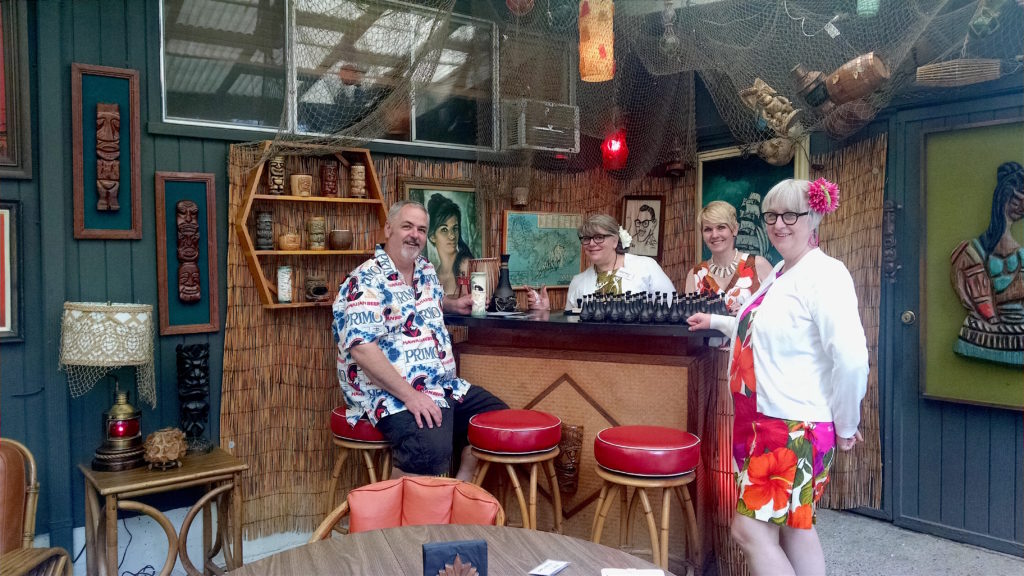 Marci and Austin opened up their incredible Mid-Century Modern home for people to check out and on top of that, they served Tiki drinks with Deadhead rum!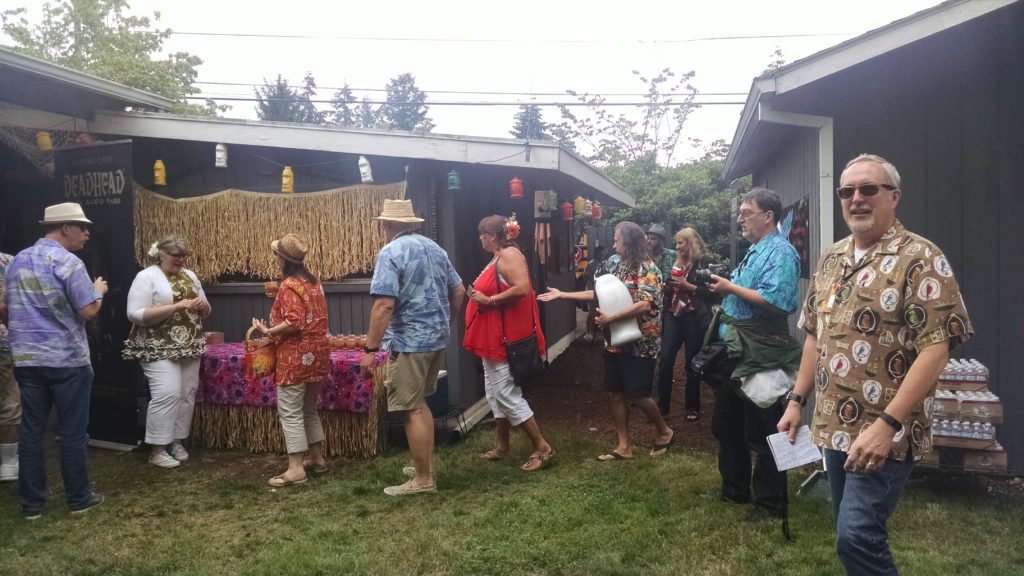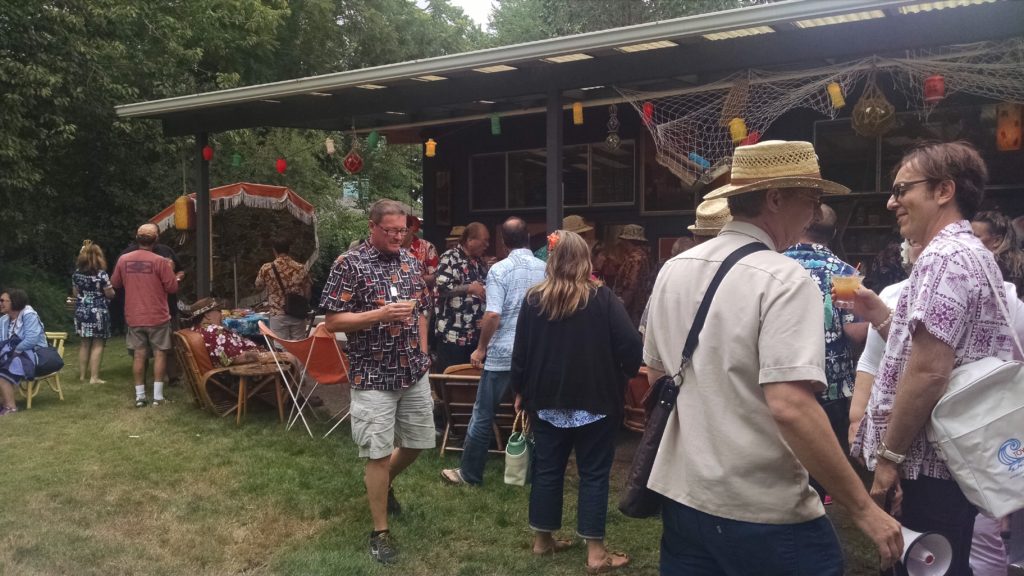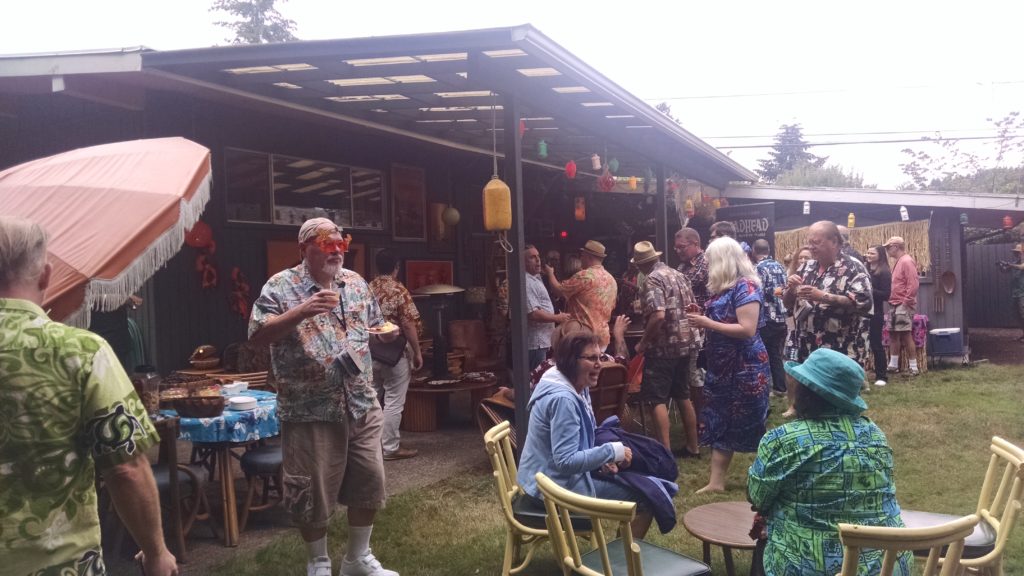 After 45 minutes, it was time to get back on the bus. The next stop was the Munktiki Manor…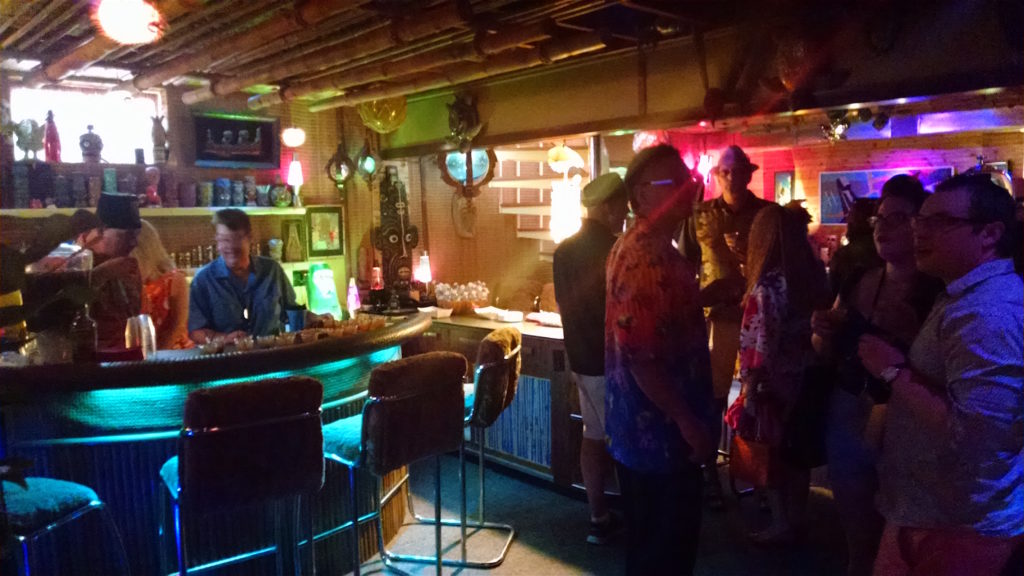 After getting off the bus, we all got in line to go down into the basement of the Munktiki Manor…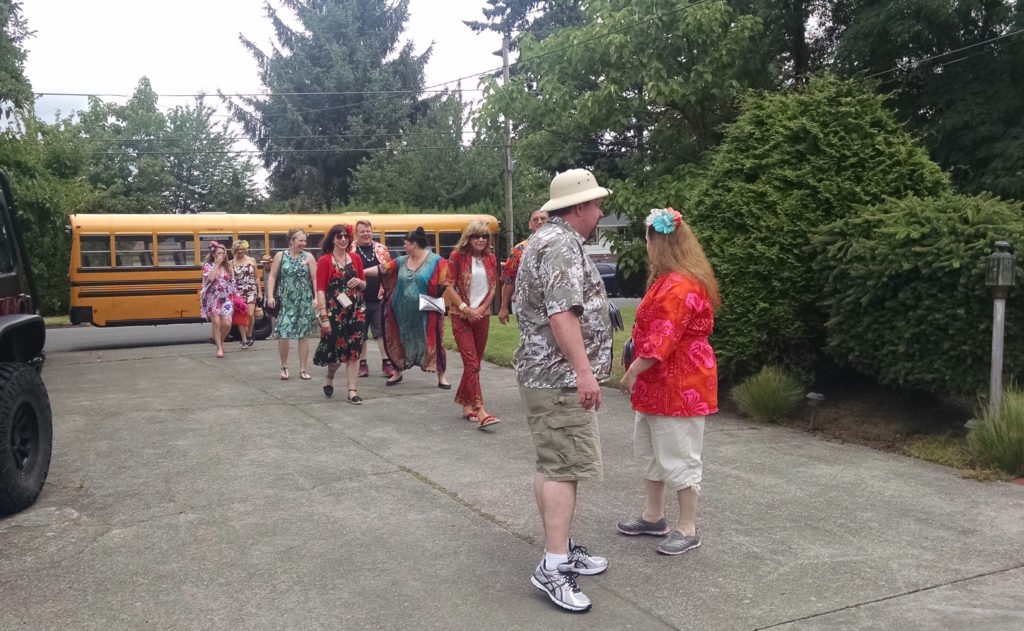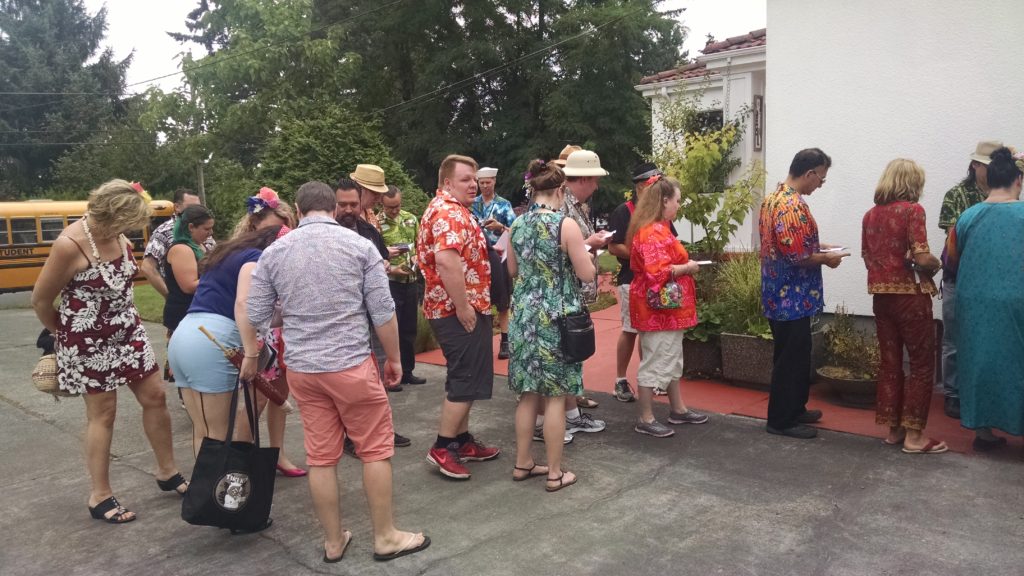 Downstairs, we found the Green Bamboo Lounge with Jason Alexander of Tacoma Cabana serving Tiki drinks…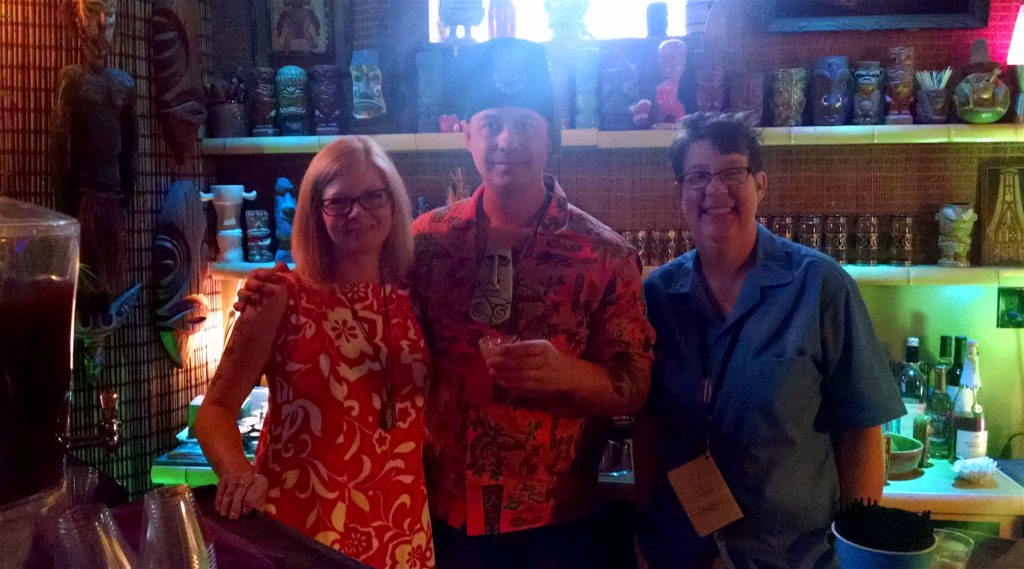 Debba Debba and Paul of were more than happy to show everyone around their home and their Tiki mug making facilities…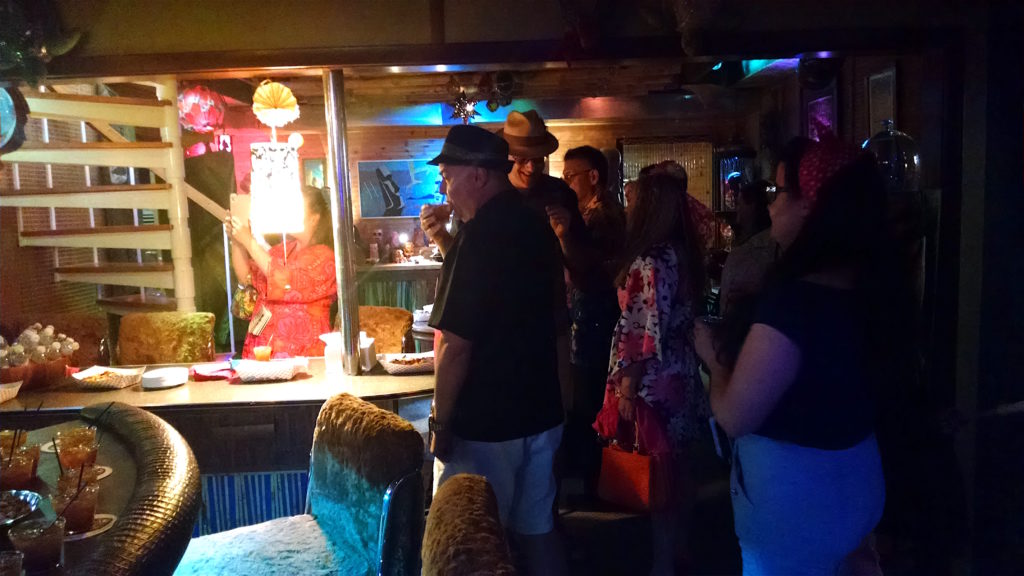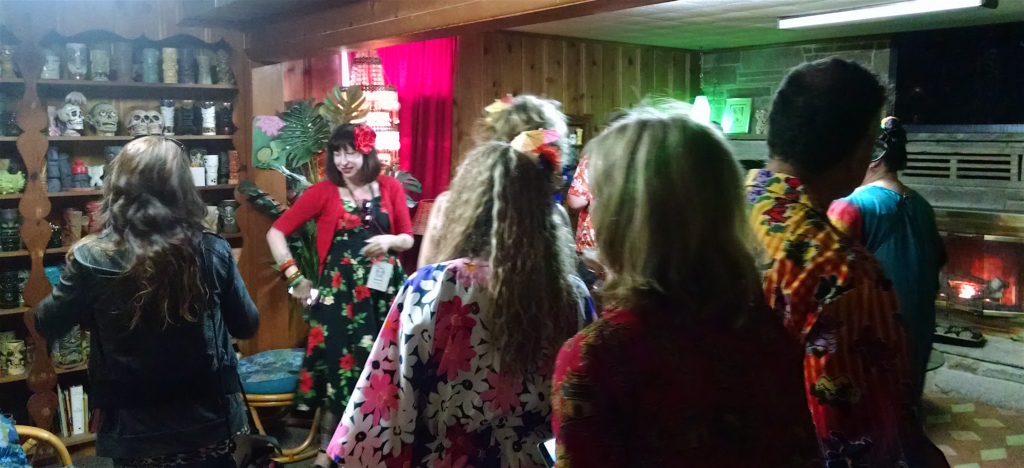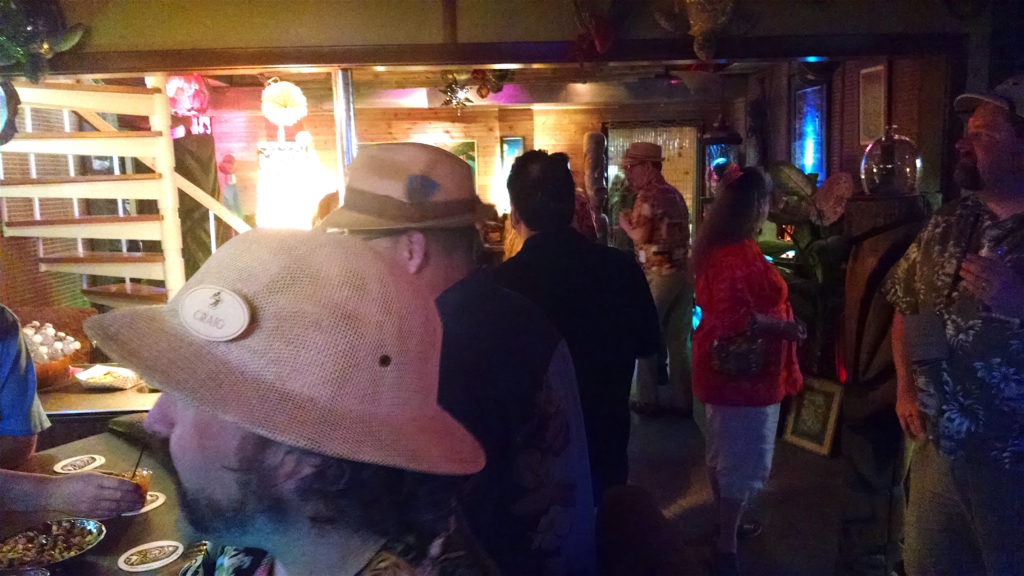 It felt like we just got to the Green Bamboo Lounge, but we had a long ride ahead of us out to Washougal, WA. We left the city limits of Portland and headed out along the Columbia River. After a beautiful ride out into the country, we arrived at Daren Ford's Cave Of Kungaloosh…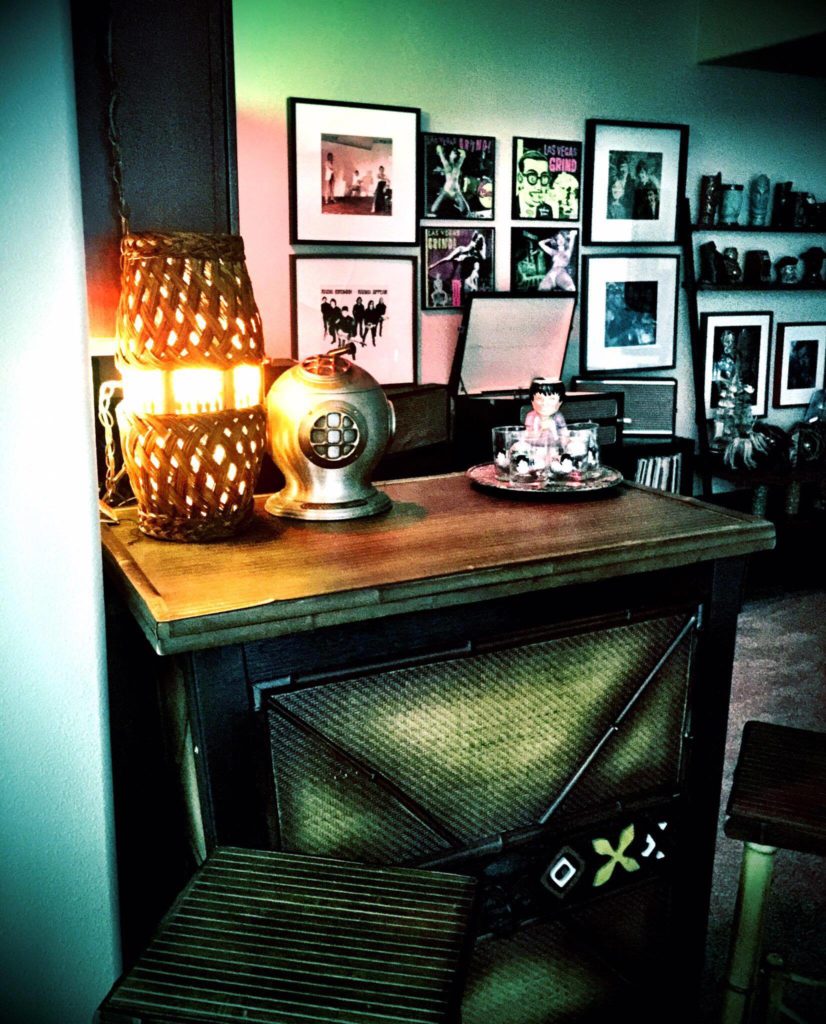 Daren was ready to greet us all with yet another Tiki drink. Ha, it's a good thing we had the bus to take us around! If you drove past Daren's home, you would never know what would be inside…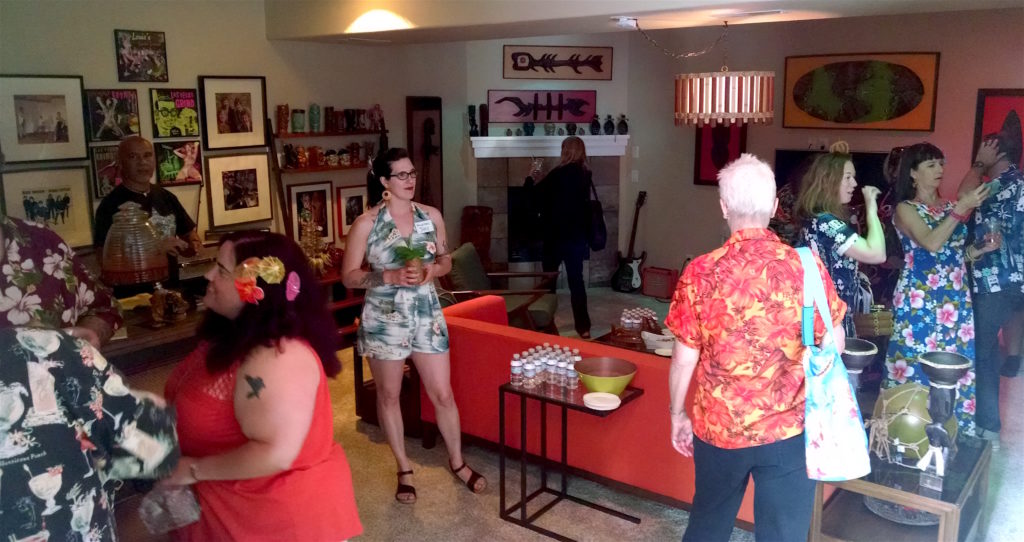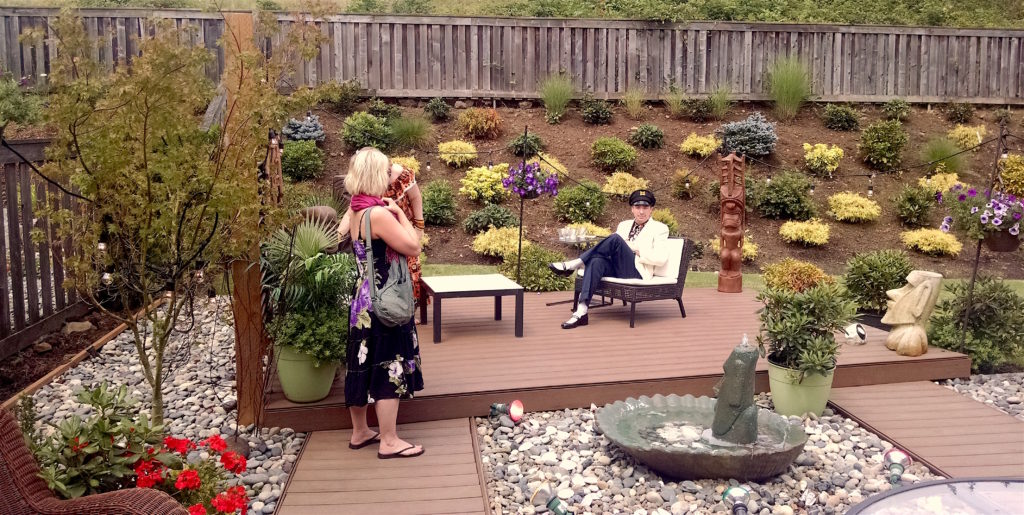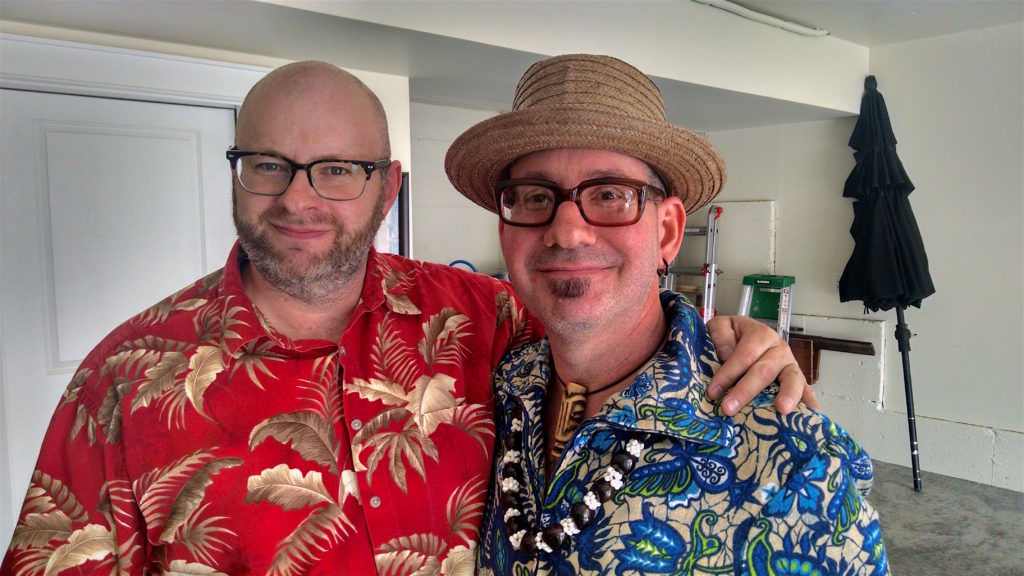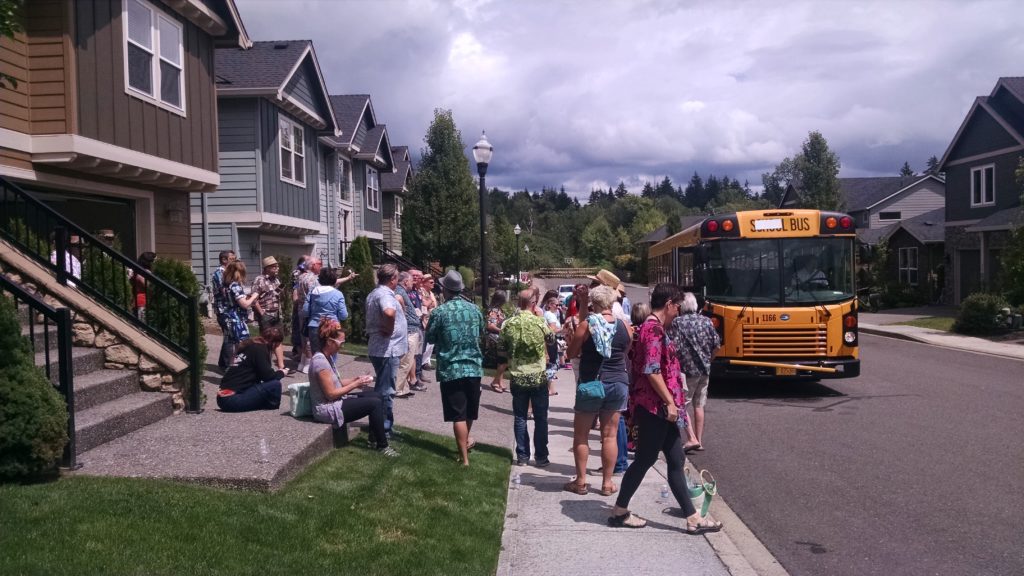 This home Tiki bar trip wasn't over yet. Before we knew it, we were back on the bus heading to Portland. Our next stop: the Taboo Lagoon…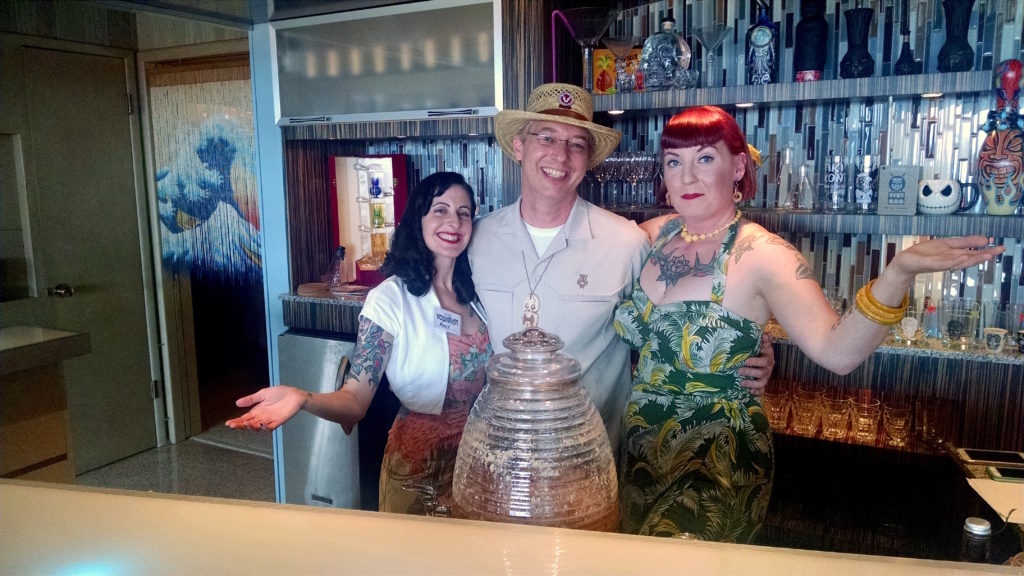 We walked into Aaron Thorpe's Mid-Century Modern home and headed to the back patio…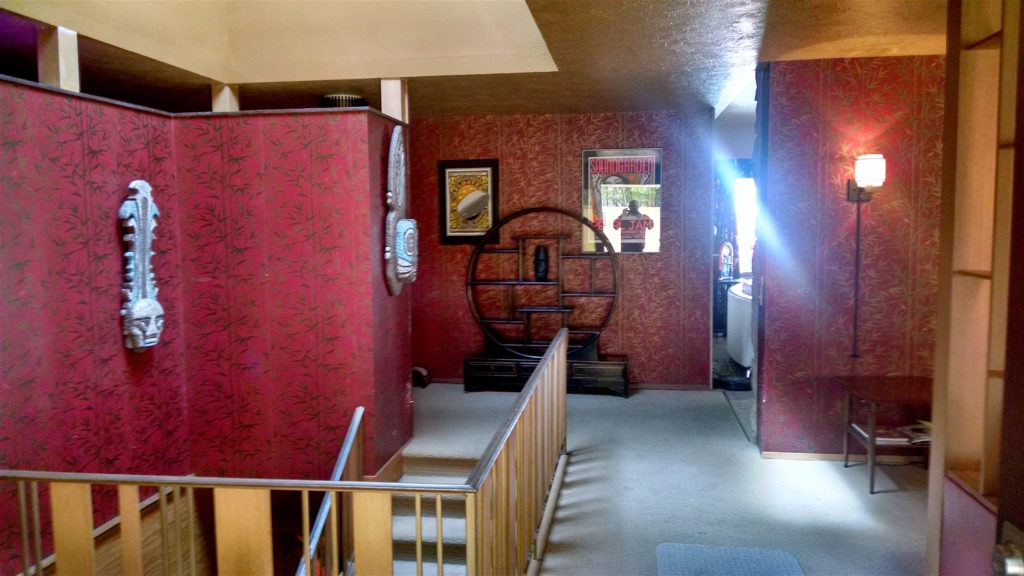 Suddenly, we weren't in Portland anymore. The back room and bar felt like something out of Palm Springs! The Taboo Lagoon's bar was so slick and hip that I could easily imagine the Rat Pack sipping martinis here…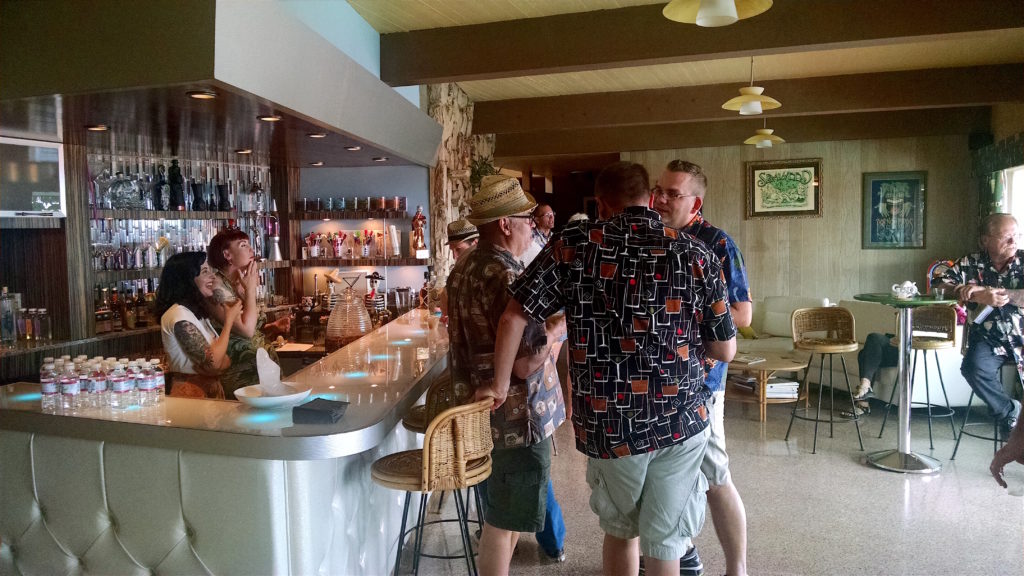 I fell in love with this place, but there was one more stop to go…
Hale Pele!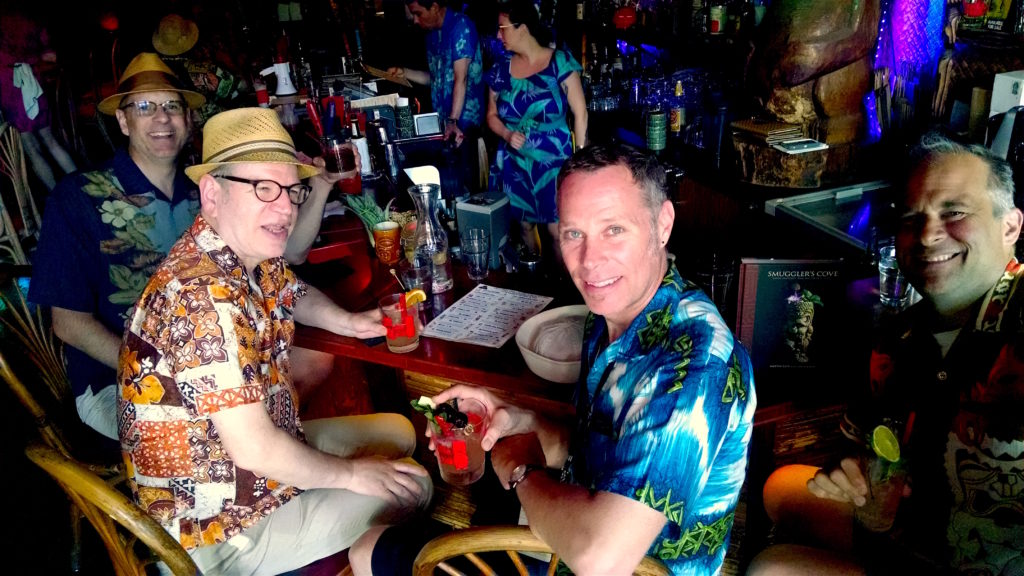 What would be a Tiki bar tour of Portland be without going to truly one of the best Tiki bars there is?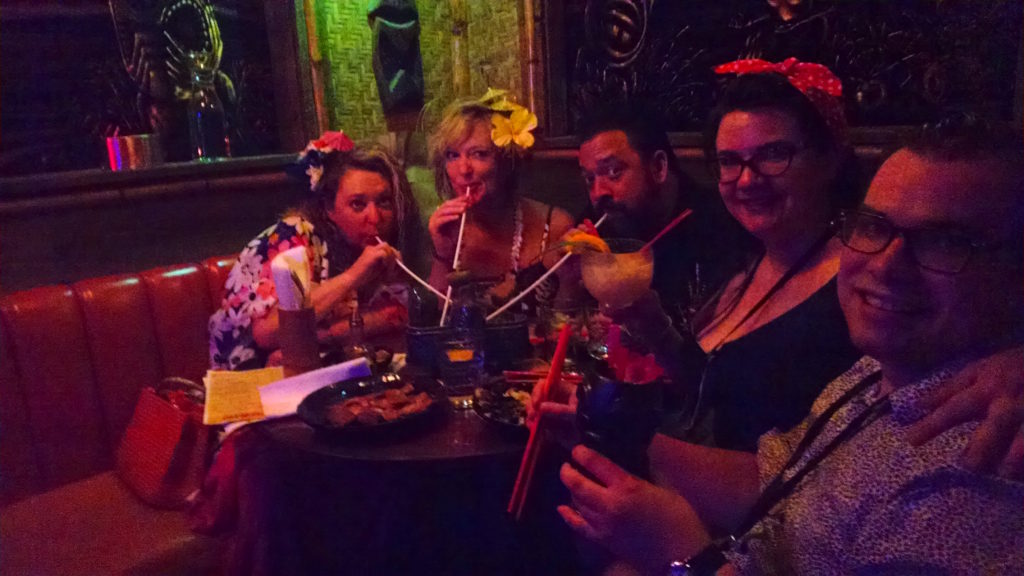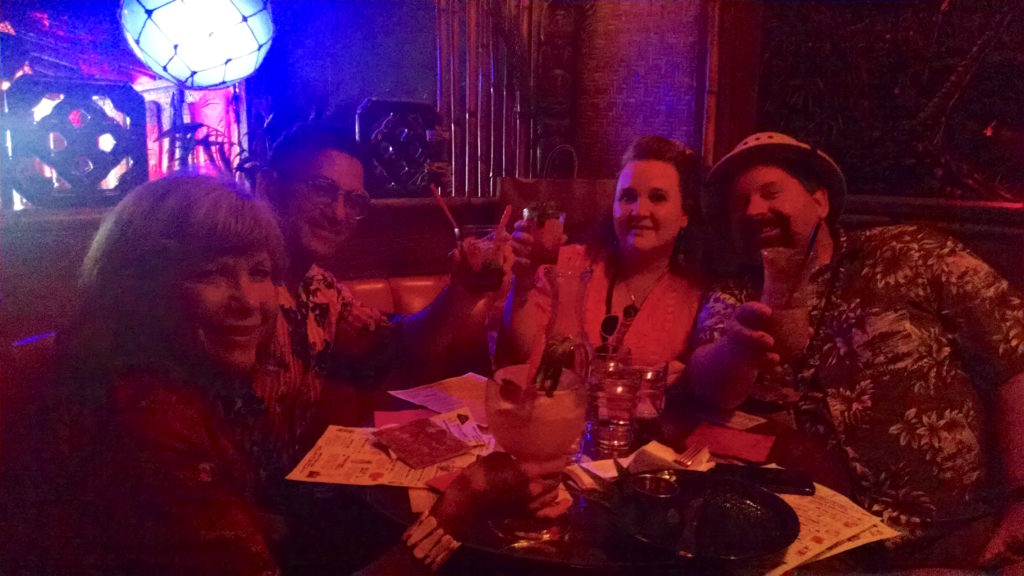 Everyone got comfortable and ordered Tiki drinks and Hawaiian food. It was great to sit back, relax, have and good, strong Tiki drink while reflecting on all the cool places we had seen today. Every home Tiki bar was unique and made you realize that maybe I can build a Tiki bar too!
After Tiki Kon 2016 was all said and done, we all headed to Bamboo Craftsman for a final buffet dinner…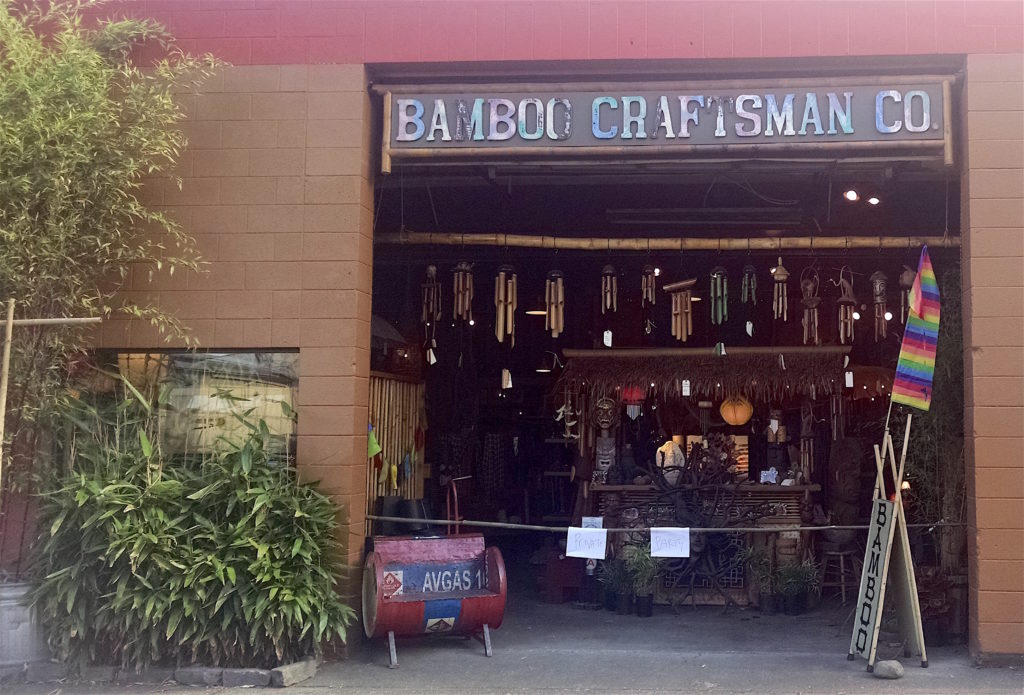 Speaking of making your own Tiki bar, if you need supplies, Bamboo Craftsman is the place to go. They have pretty much everything you need to get you started…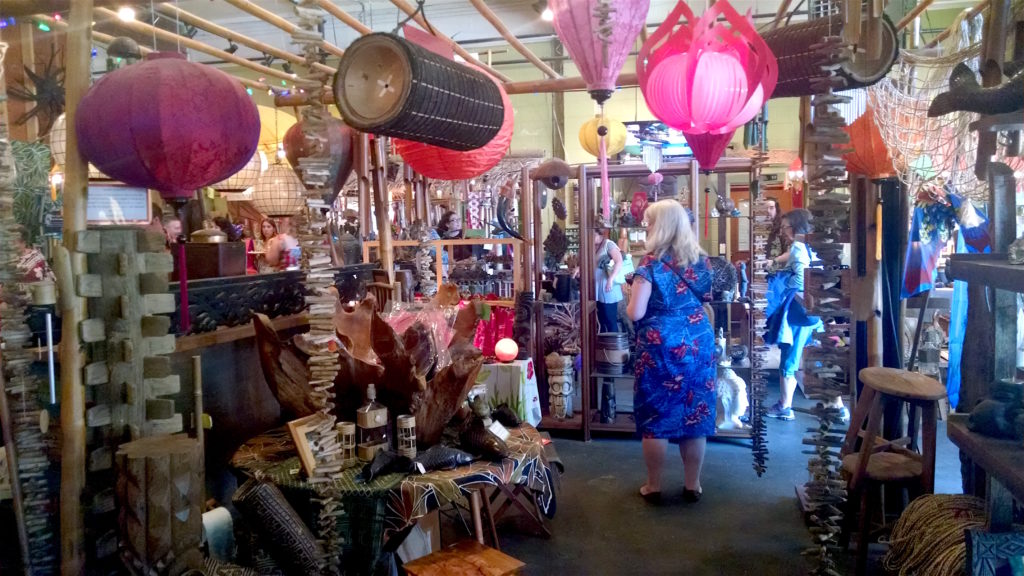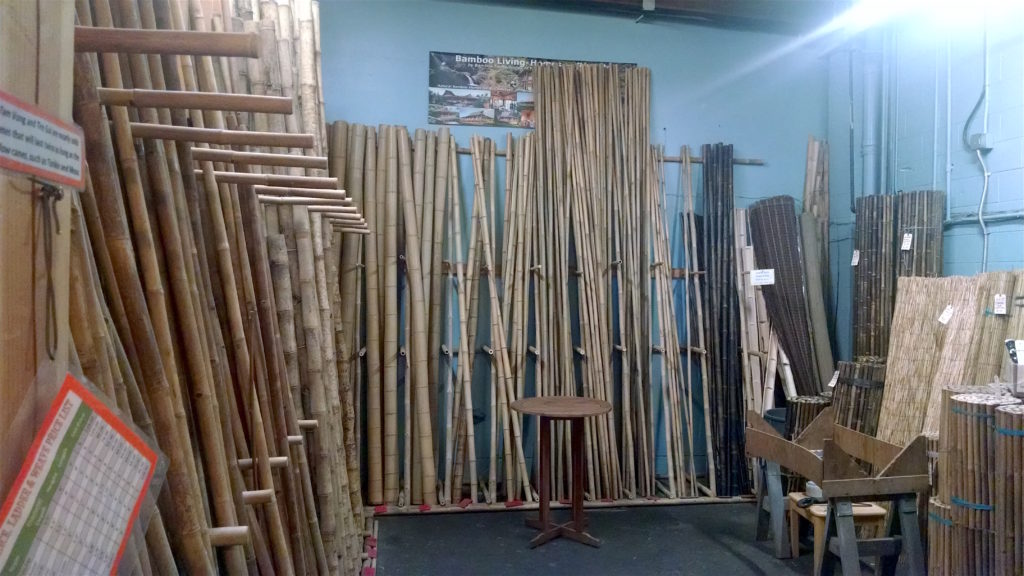 I made myself a plate of pulled pork and vegetables, found myself a seat, and relaxed to the surf sounds of the Sanitizers…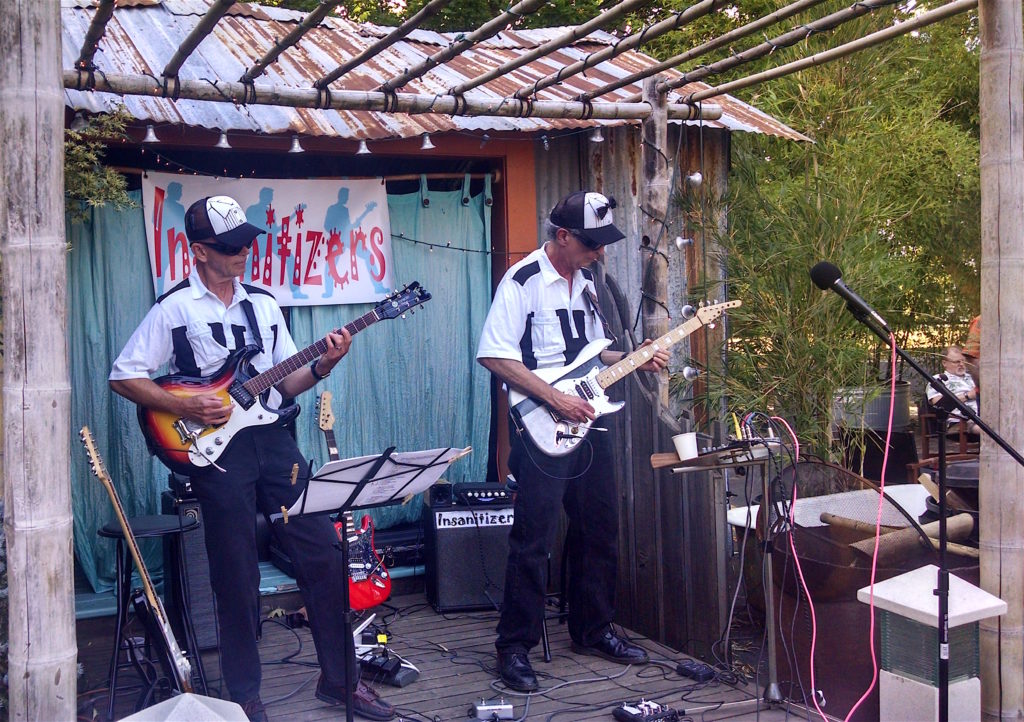 The band is just two guys playing guitar over a drum machine. Pretty basic, but they sounded great. Oh yeah! The sun finally came out!  This is how Tiki Kon 2016 ended…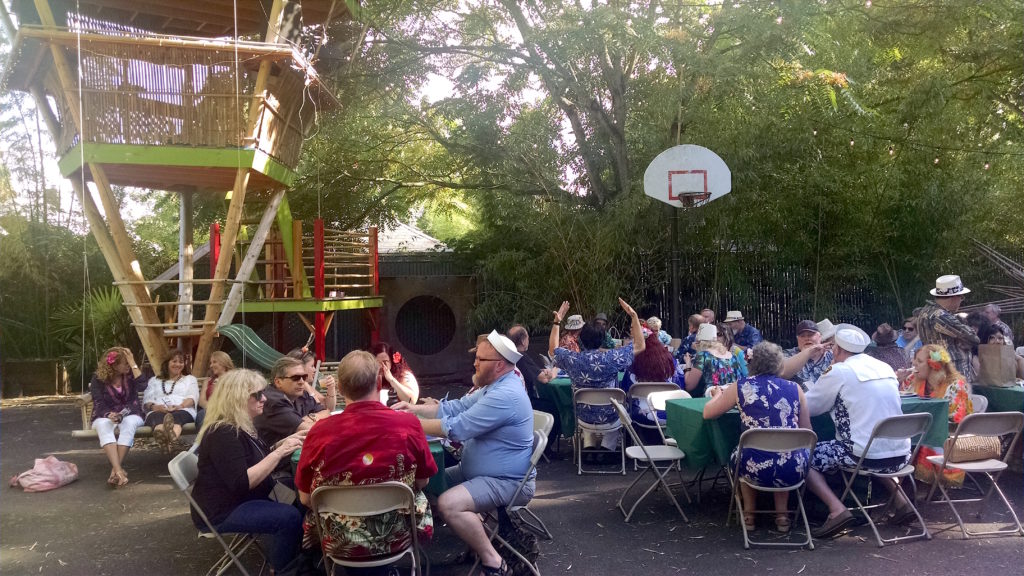 I can't wait 'til next year!
Here is the Tiki Kon 2016 website.
And Facebook Page.
Here is Hale Pele's website.
And Facebook Page.
Need some bamboo? Here is Bamboo Craftsman's website.
Here is my write up on The Green Bamboo Lounge.
This is my spotlight on The Cave Of Kungaloosh.