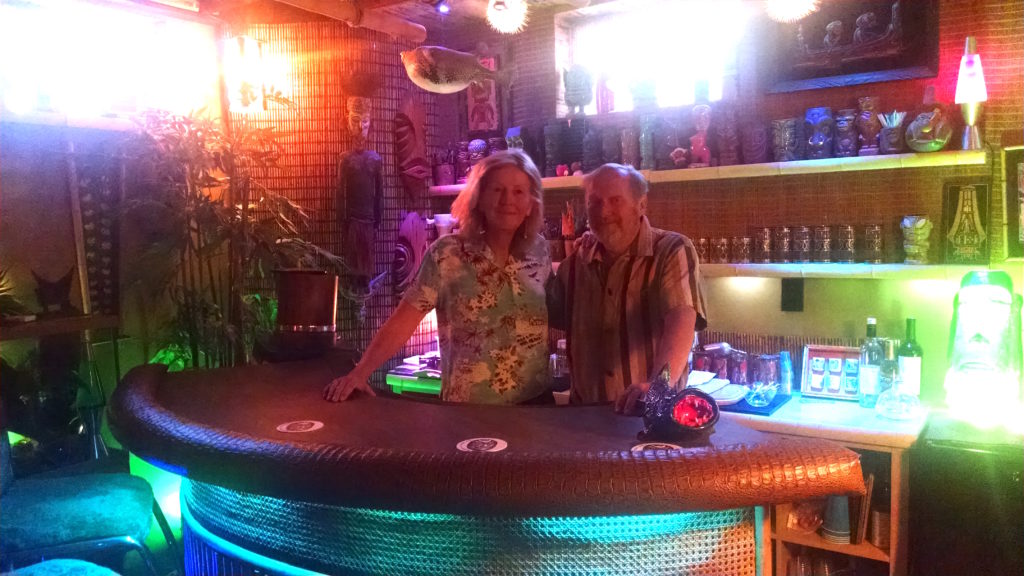 I have a guilty pleasure: I love before and after photos! I love seeing people lose weight and get in shape. I love seeing a vintage car get restored or a home get remodeled. What's better than all of these is seeing before and after photos of a home Tiki bar. Debba Debba and Paul actually have a picture of their basement before it was converted into the Green Bamboo Lounge.
Here is the before picture….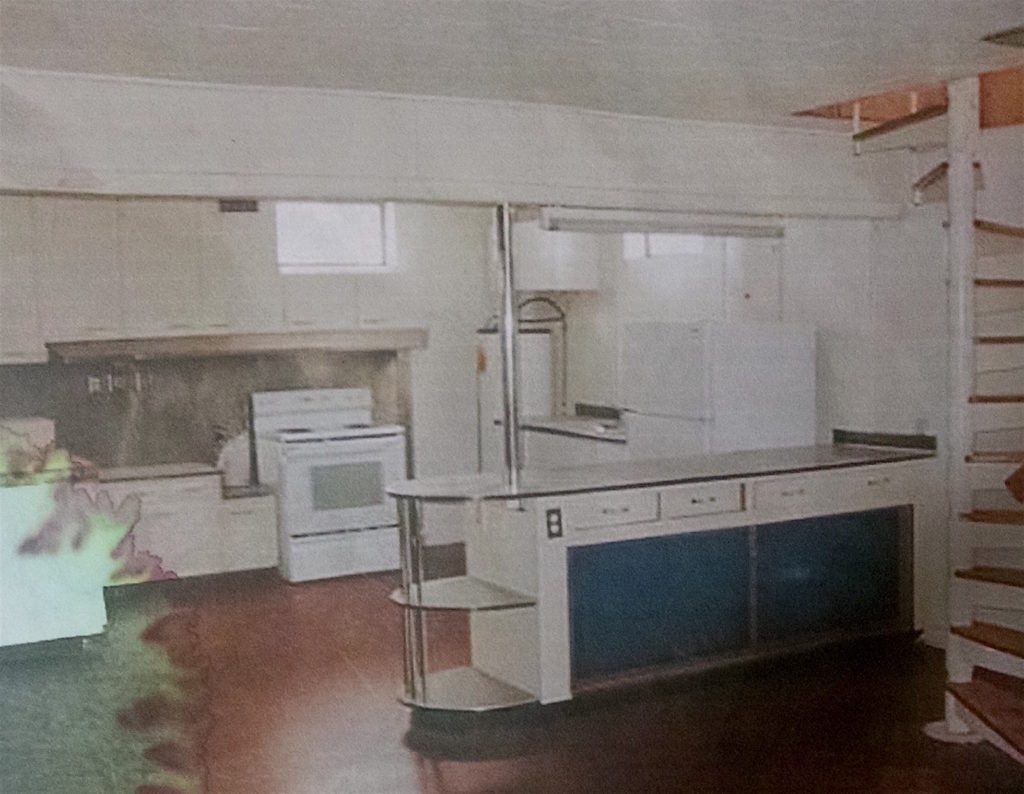 And here is the Green Bamboo Lounge…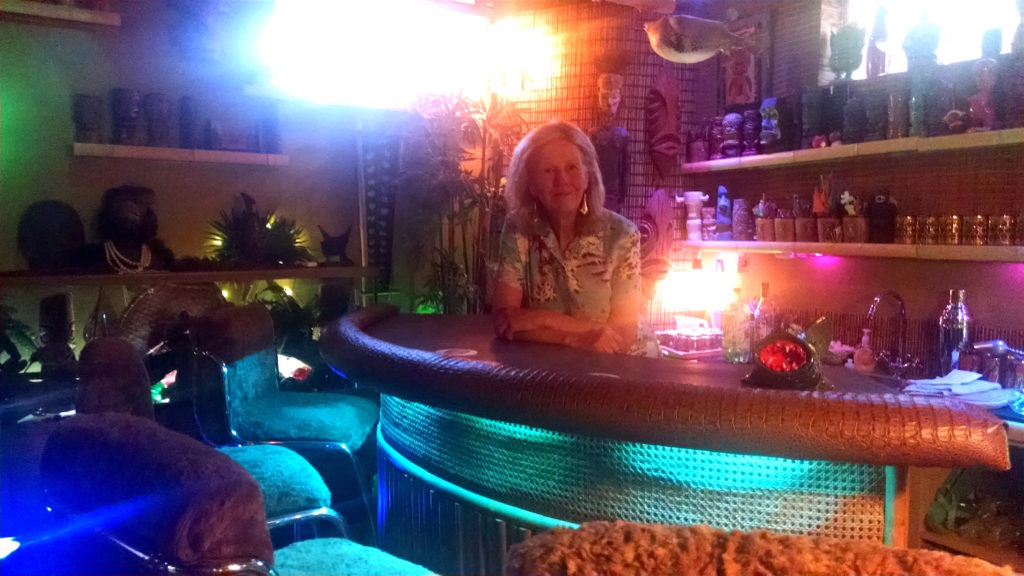 Pretty amazing, right?
Before they started working on converting their basement into an awesome Tiki escape, they had to work on the house. Debba Debba and Paul moved up to Portland from Monterey, CA in 2010. Before it became the Munktiki Manor it was a squatter house. When Debba Debba told me this, I couldn't believe it. Their home was built in 1952 and is a perfect example of Mid-Century Modern home.  Debba Debba said that it took a lot of work to have the home repaired and remodeled. There was candle wax everywhere that needed to be cleaned up!
This is the living room…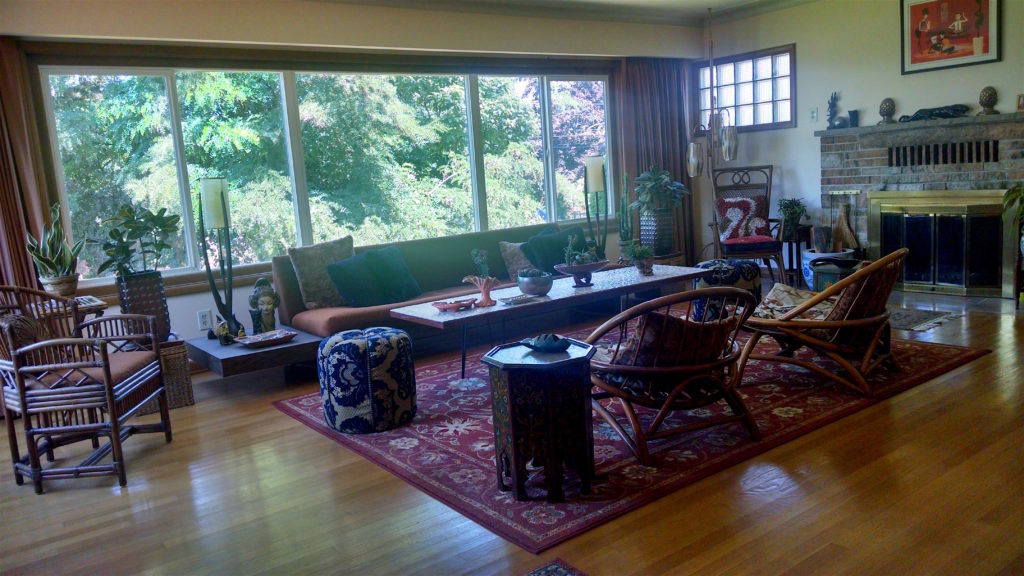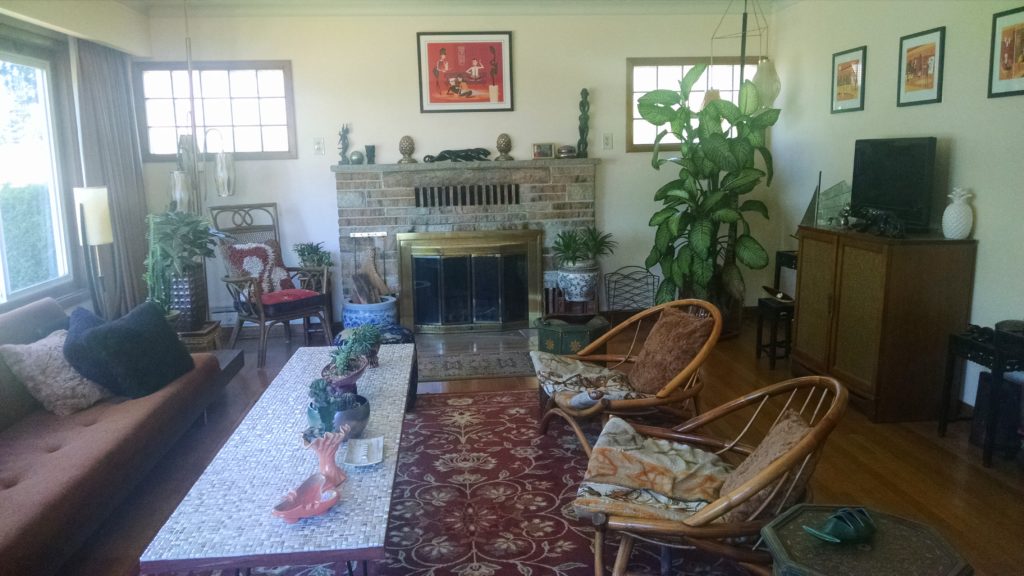 This is the dining room…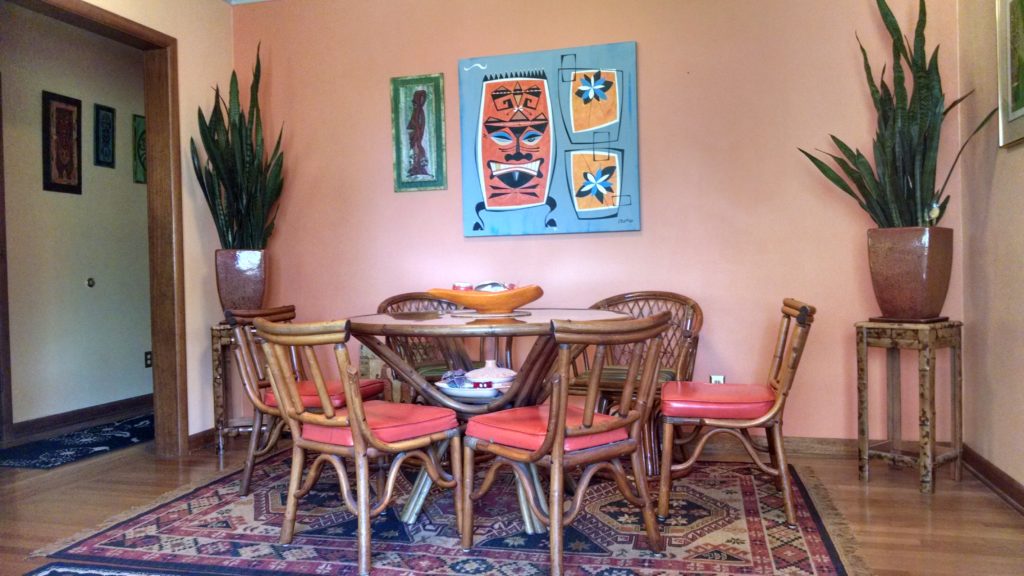 Debra's art is proudly displayed around the house…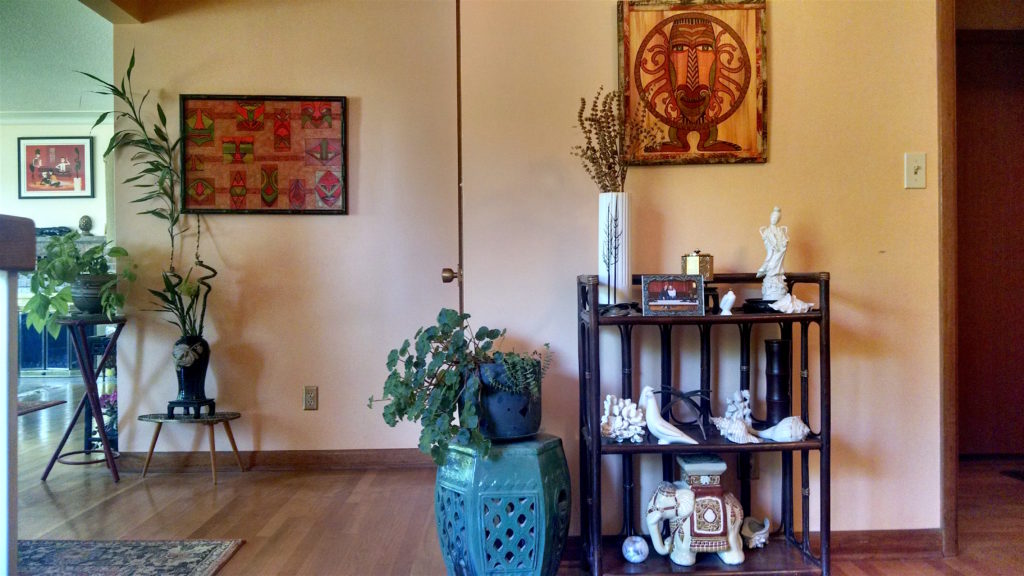 A Mid-Century Modern home wouldn't be complete with without a pool…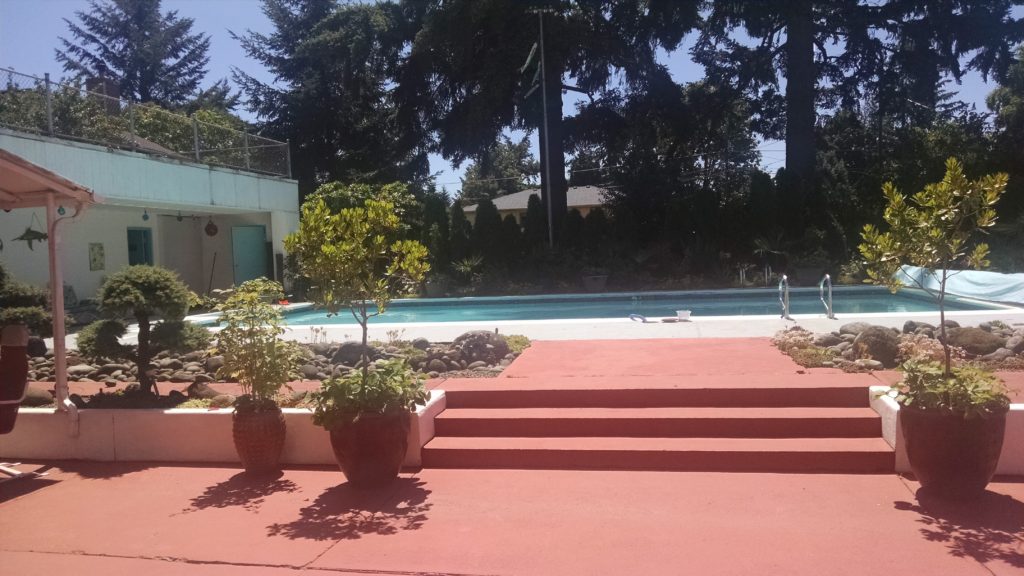 The pool was built in 1965. Not only does the Munktiki Manor have a pool, it also has its own bath house…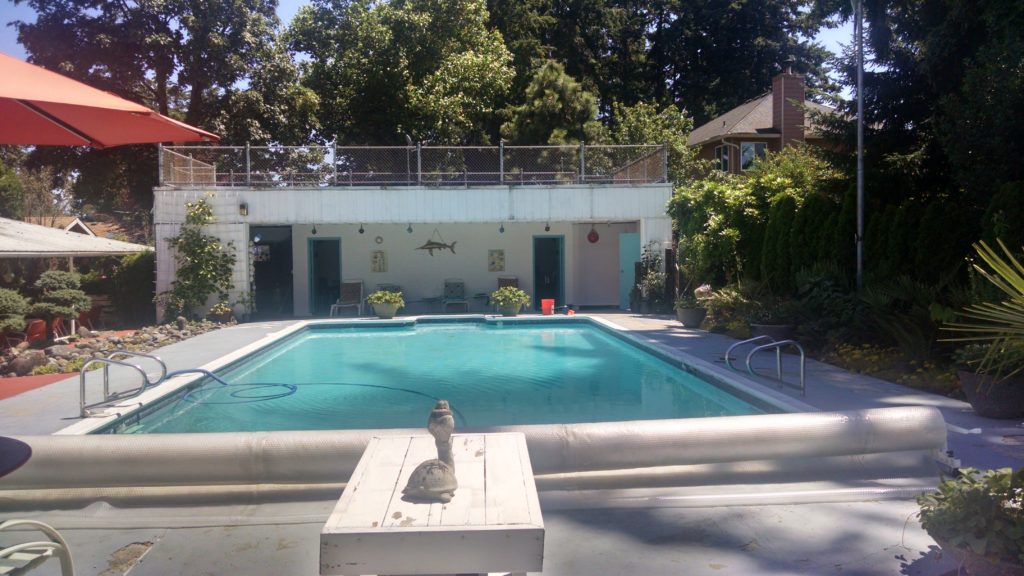 Here is a poolside view of the Munktiki Manor…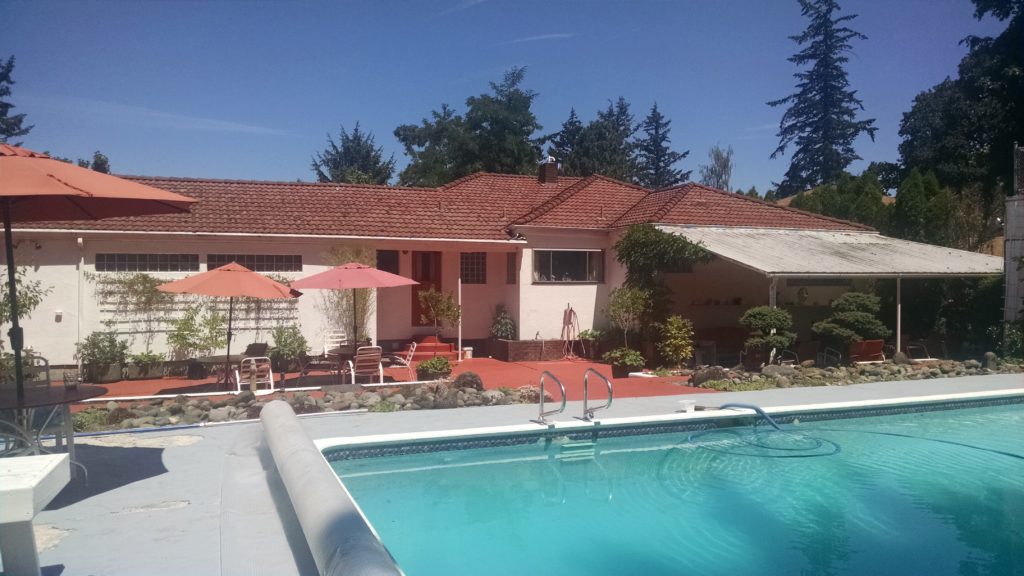 Saving the best part of the Munktiki Manor for last, I give you the Green Bamboo Lounge…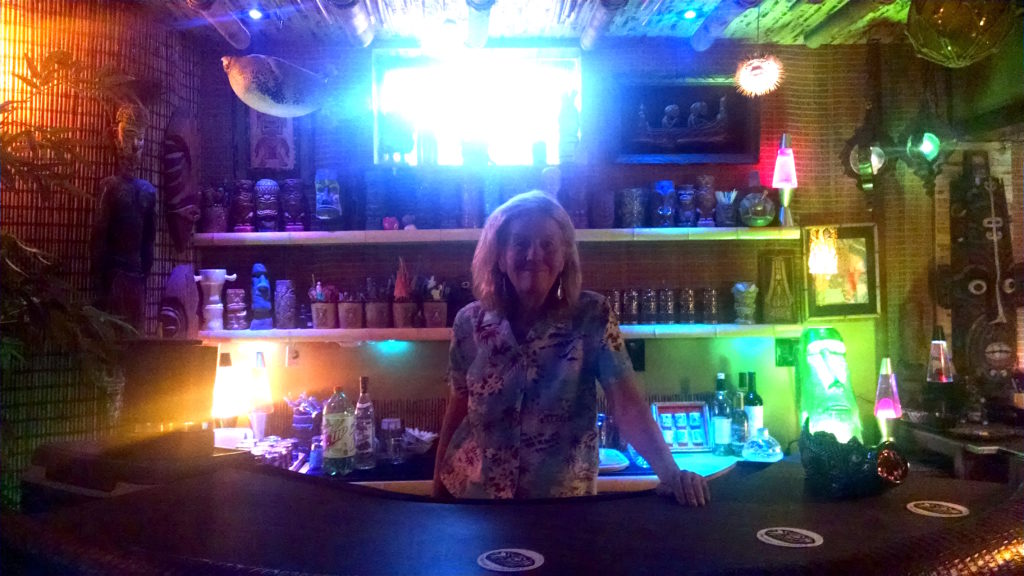 This countertop was totally redone by Debra…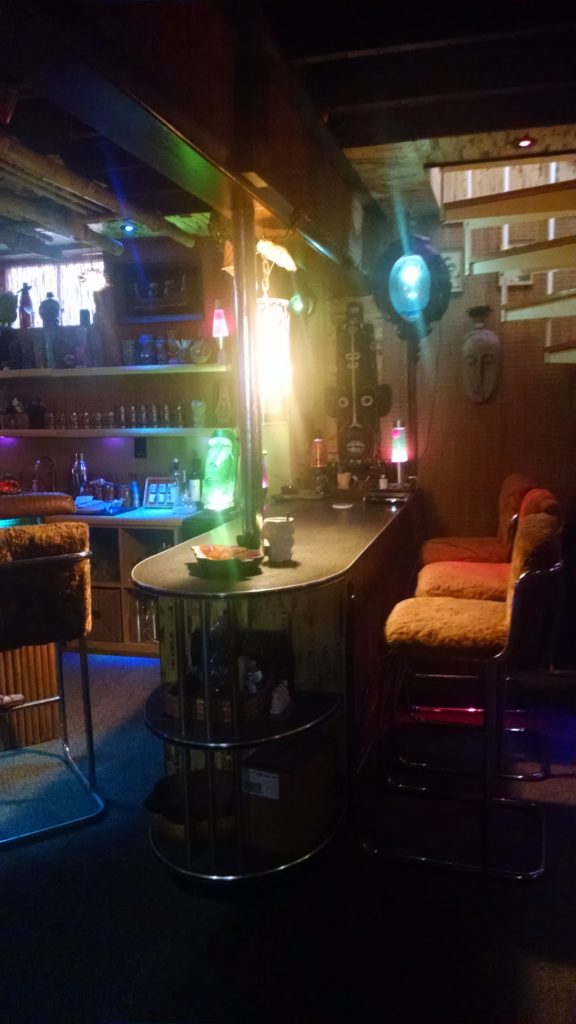 And the ceiling as well…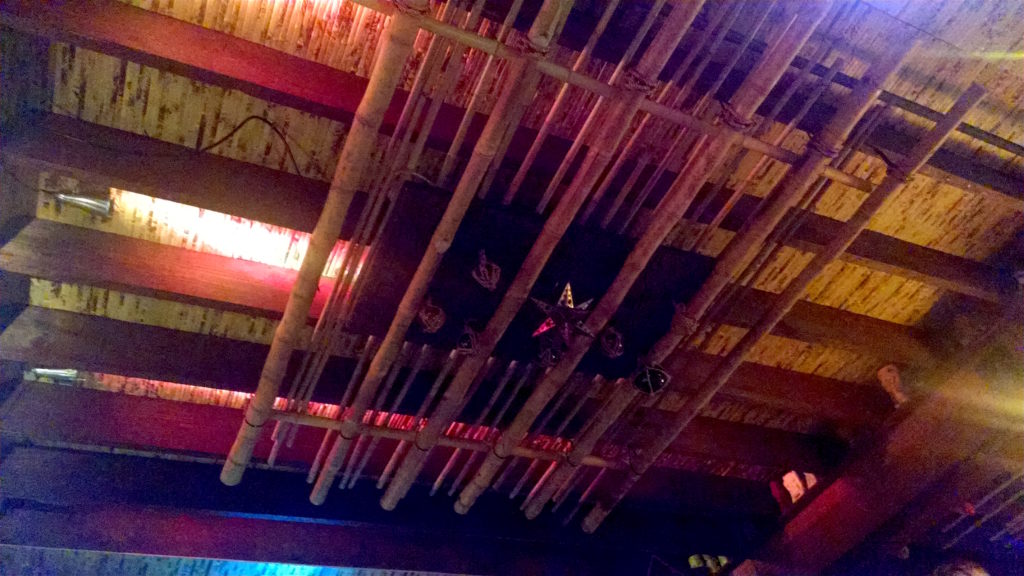 Debba Debba said she found old energy drinks cans hidden in the rafters!
The Green Bamboo Lounge has its own vintage jukebox that totally lights up and works…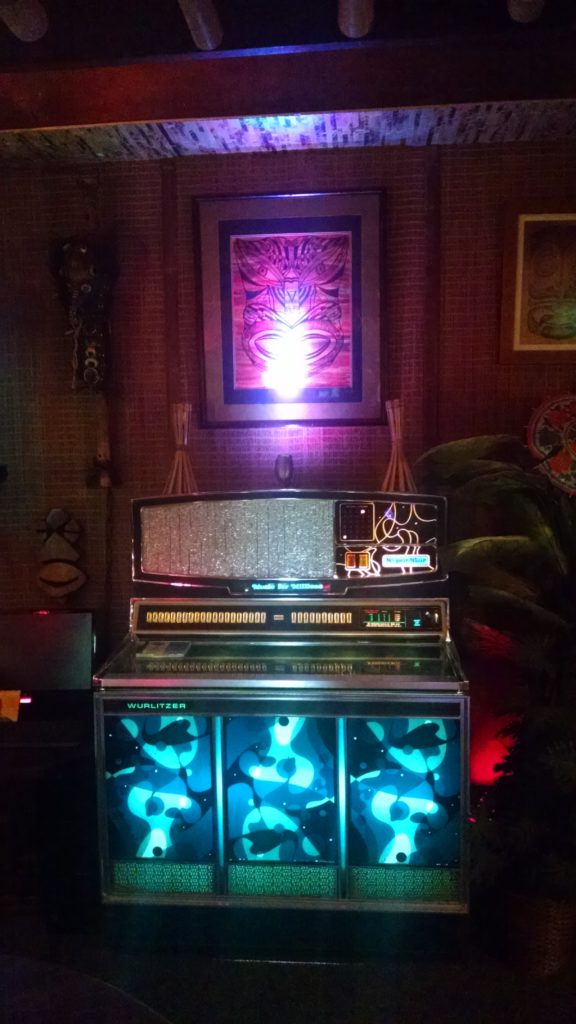 Debba Debba and Paul found this awesome piece of art at a yard sale…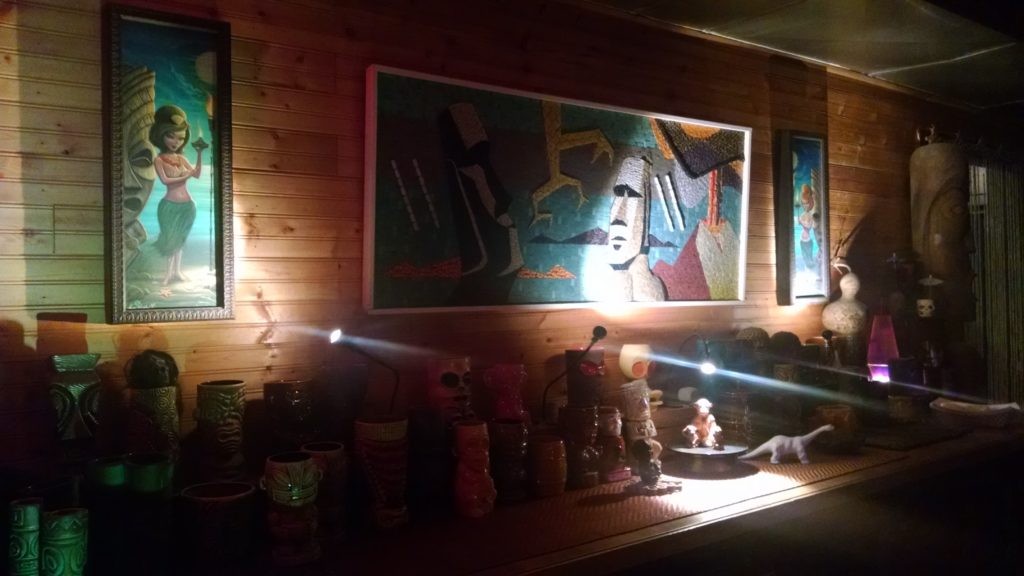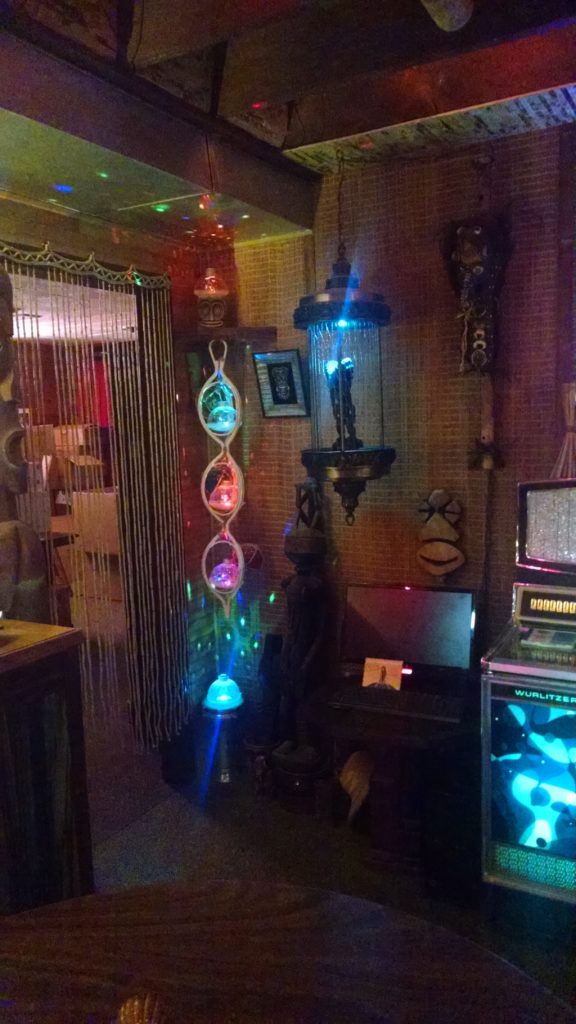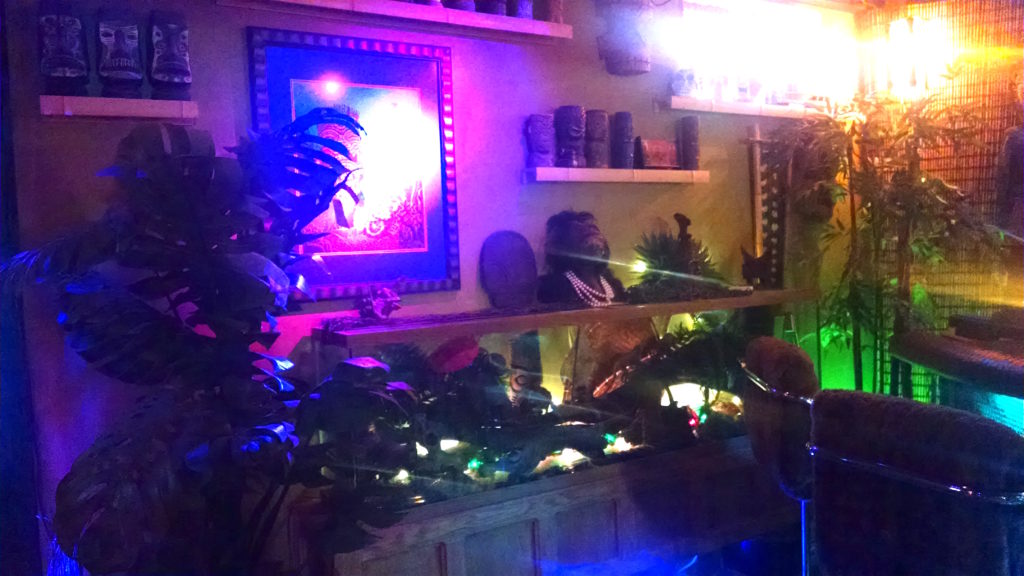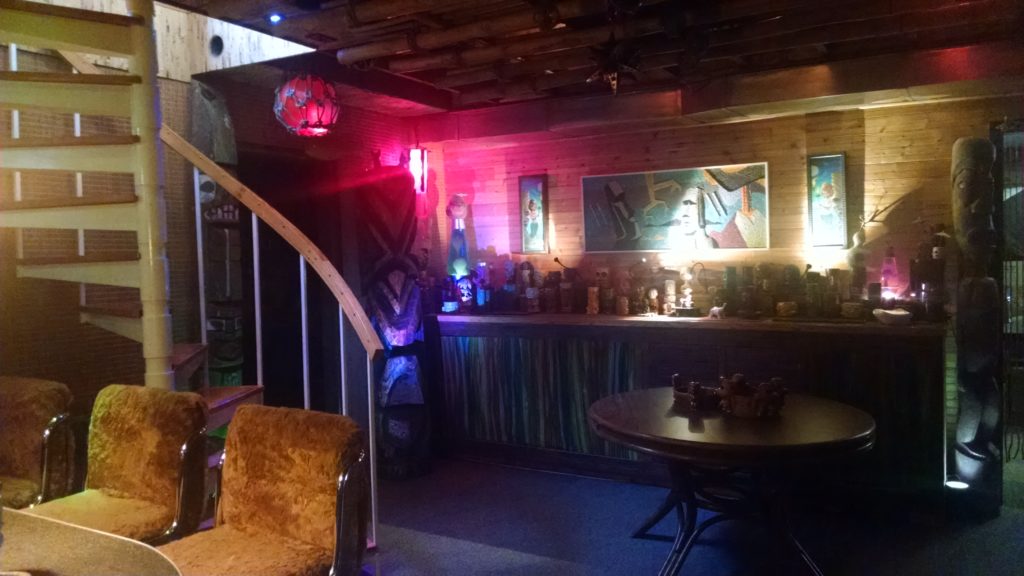 To get upstairs you climb this cool spiral staircase…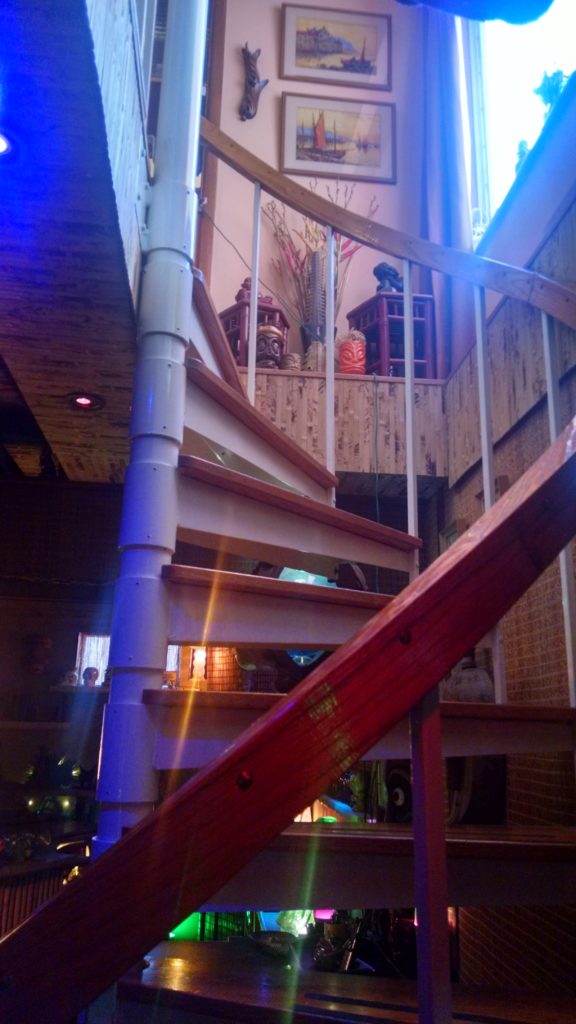 The Green Bamboo Lounge has its own annex…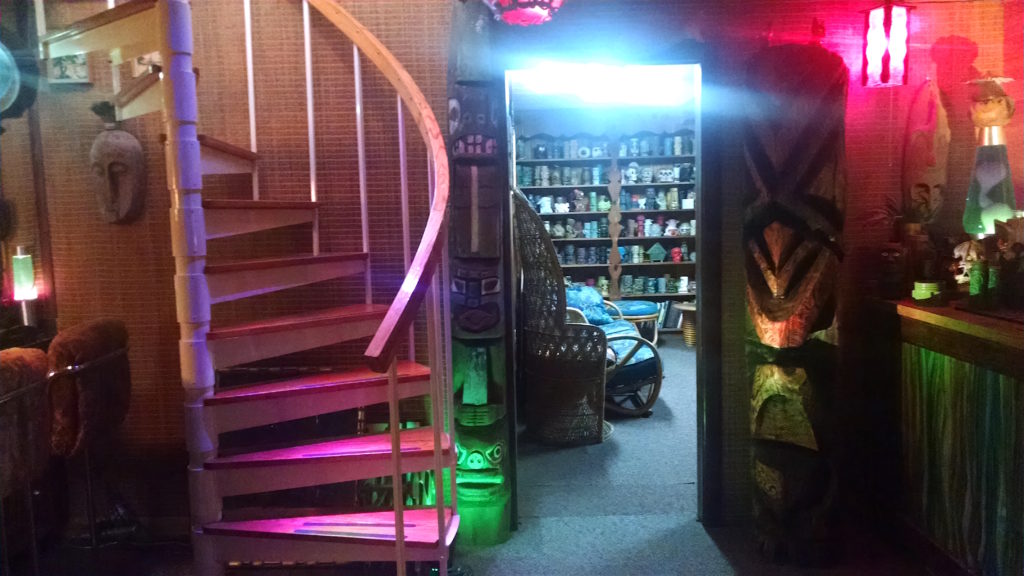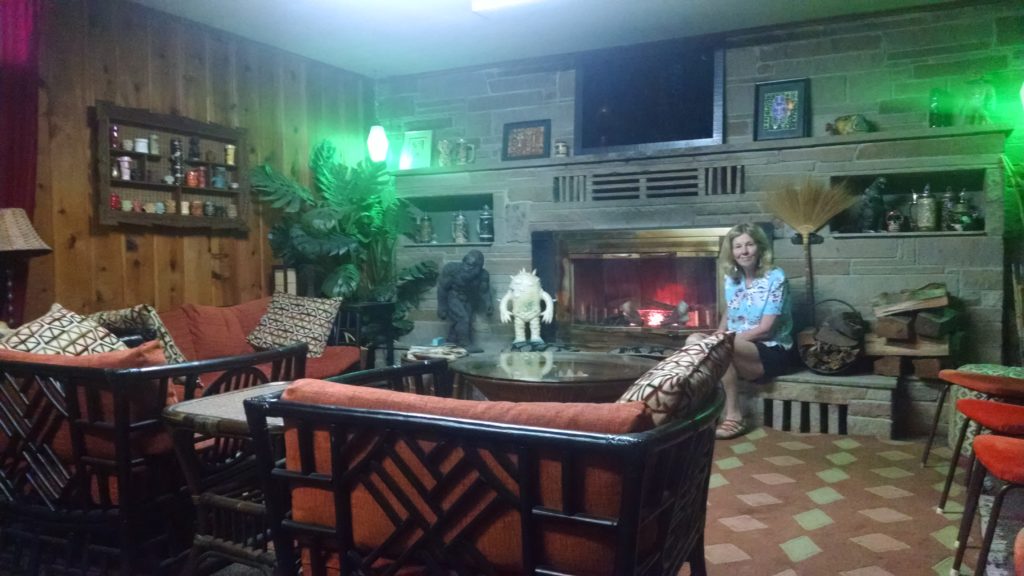 And what would the Green Bamboo Lounge be without Tiki mugs?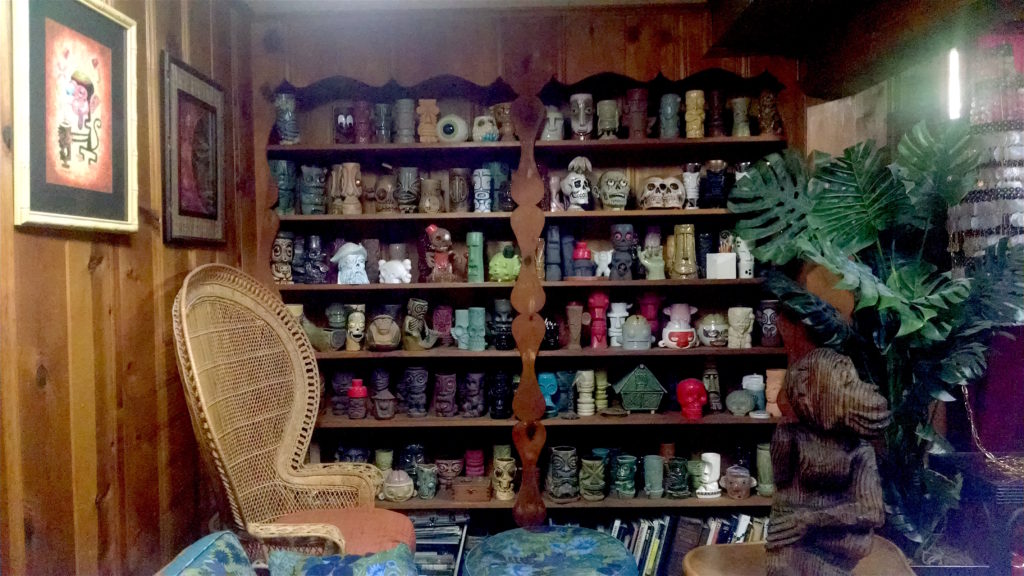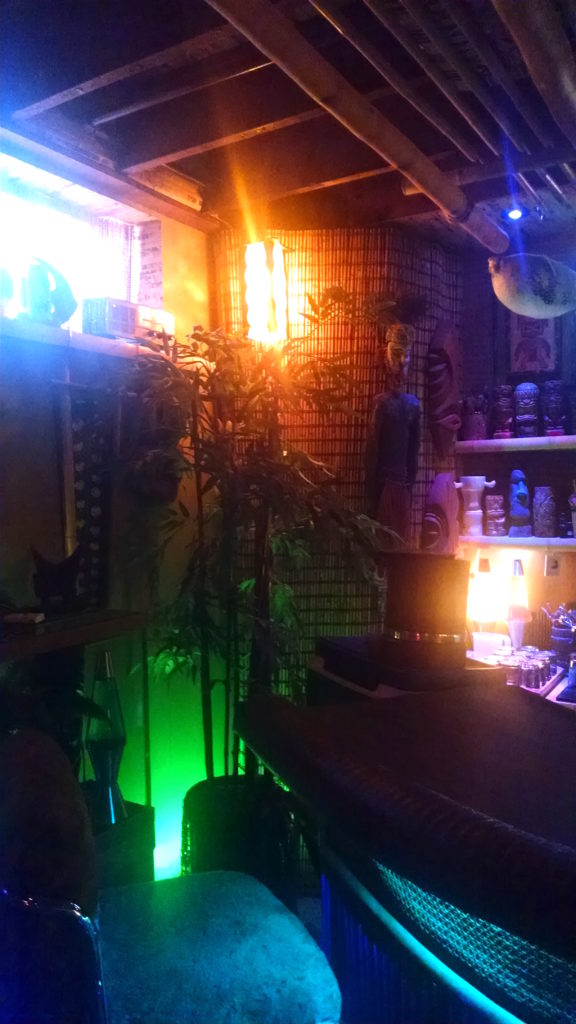 The Munktiki Manor is truly stunning. Debba Debba and Paul are miracle workers. Debba Debba found those empty energy drink cans in the rafters, probably were left behind by the squatters. Why do I have a feeling the next owners of the house are going to find Tiki mugs?
Here is the Munktiki website.
And Facebook page.