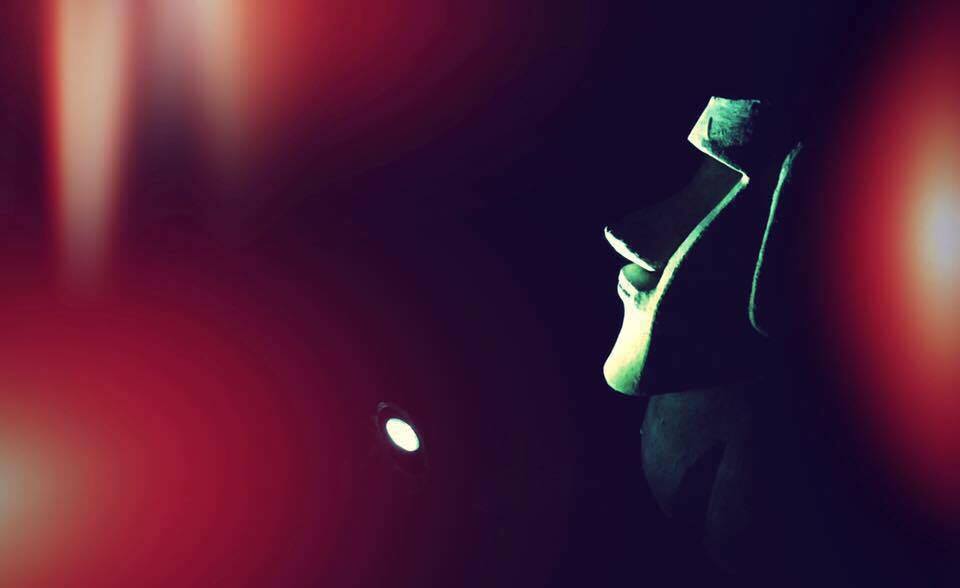 When it comes to a full Tiki experience, there are three factors: décor, music, and drinks. These three factors are what I look for when I visit a Tiki bar. The décor and music are major factors that can make a Tiki bar great, but the most important thing for me is the cocktails. But what happens if the cocktails were taken out of the equation? Would a Tiki experience be the same without a Mai Tai in my hand? This is something I never really thought about until I talked to Daren Ford…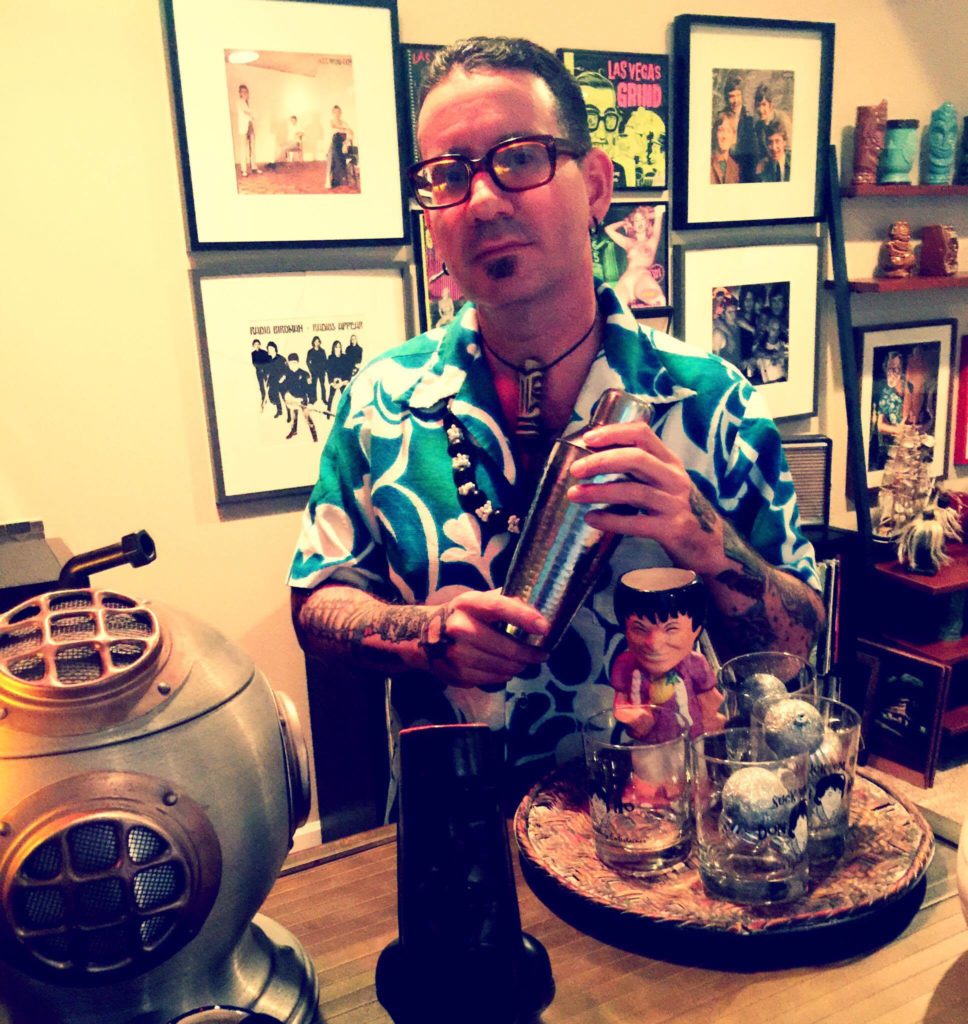 Daren has turned his home and backyard into a Tiki getaway. His place is called the Cave Of The Kungaloosh and it's truly amazing. But there is one thing that's different with Daren: he doesn't drink alcohol.  Can someone enjoy the Tiki lifestyle without drinking? Let's find out…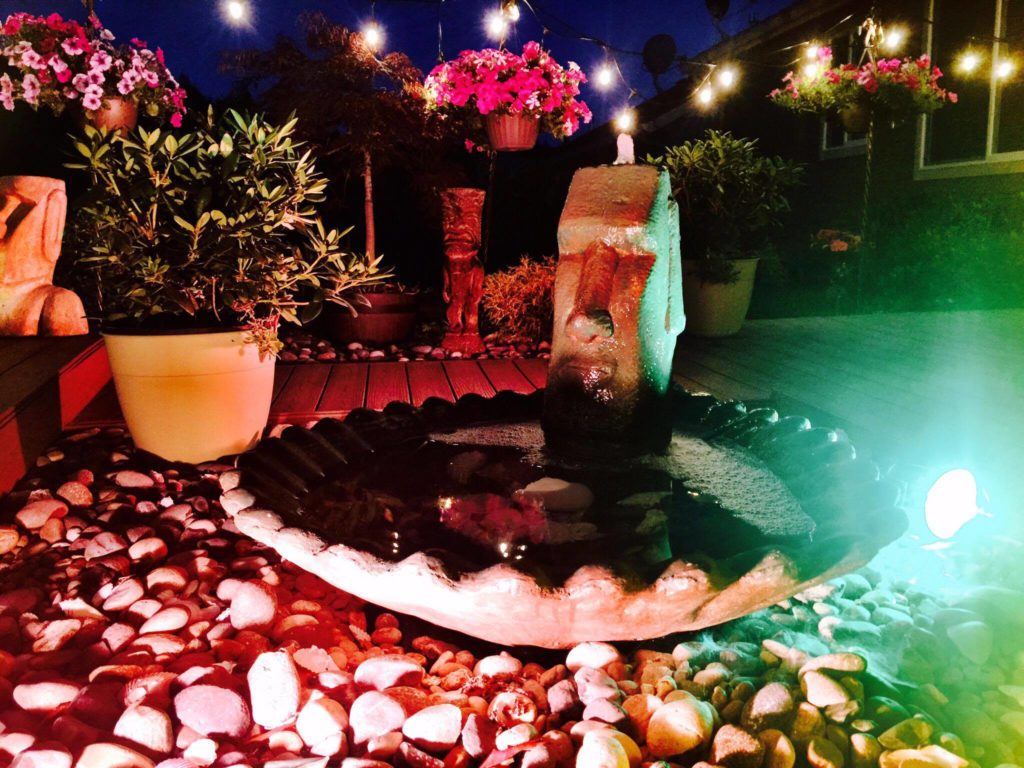 1. When did you into the Tiki lifestyle and what got you into it?
Daren- I have been into the Tiki/Poly-Pop Lifestyle ever since I was a kid. My grandparents had a cool Southern California Mid-Century home with a Tiki bar and lounge in their backyard along with an awesome pool. I also grew up listening to mod, ska, lounge, and punk which also carried a bit of the spirit of Tiki. However, the turning point was in 1994 at age 25 when Combustible Edison released "I Swinger." That album changed everything for me, especially the final track "Tiki Wonder Hour." After that, I started throwing Tiki Parties, playing in surf bands and searching for the ultimate expression of paradise.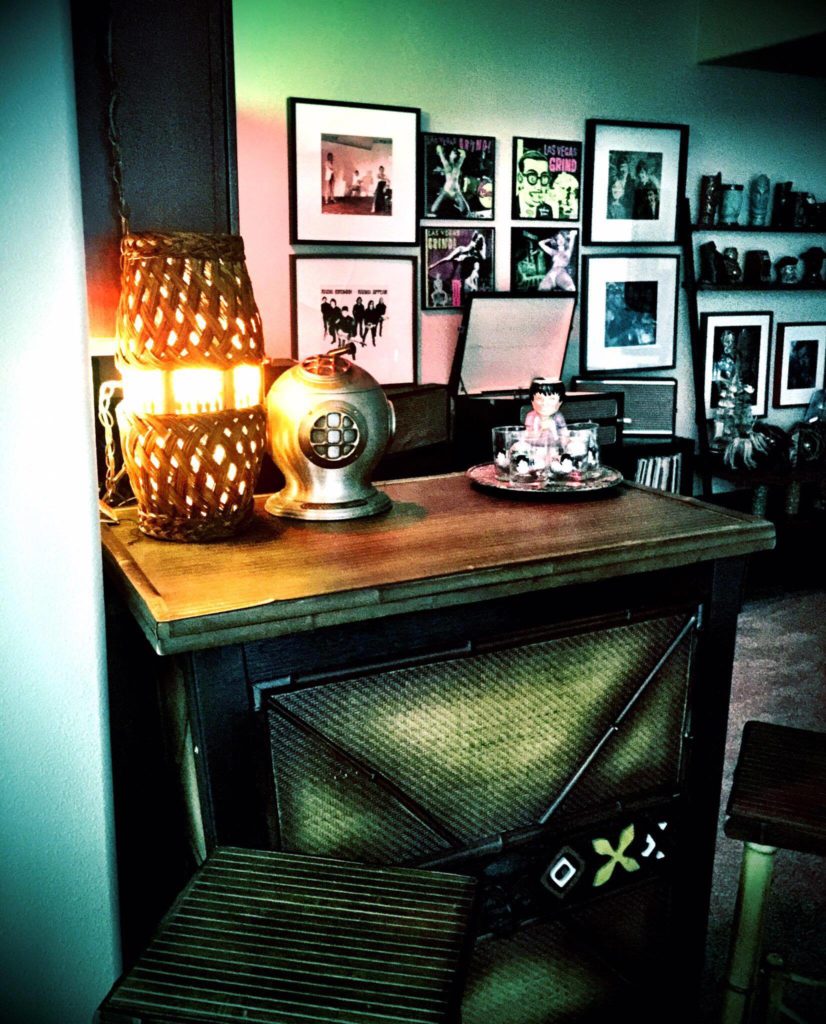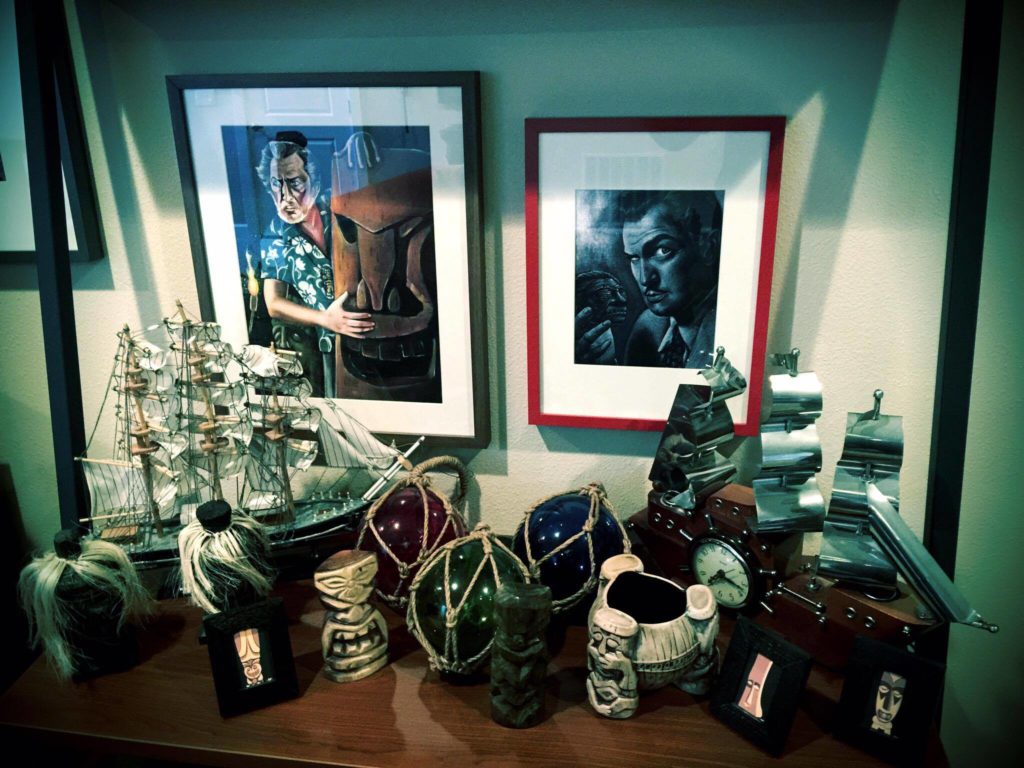 2. Are you and Native of Portland? If not, what brought you to Portland and was Tiki part of your life before the move?
Daren- I grew up in Southern California, which means the Tiki and Poly-Pop culture, art, music, and architecture was basically the norm for me as a kid. Like most of us, I took the aesthetic and atmosphere of Tiki for granted, yet something implicitly always stayed with me, even when I moved up here thirteen years ago. I do remember a time when I first moved up here looking for places to spin vinyl, there was this great dive Tiki bar downtown over by Portland State University. I was always going there begging and pleading to spin Tiki, lounge, B-movie jazz, exotica, and erotica music. The owner always turned me down. I stepped away for a while to complete graduate school and when I got my career going, I joined a very cool surf band called The Apollo 4. We were asked to play Tiki Kon 2010. I was hooked back in and have loved being part of the Tiki community ever since.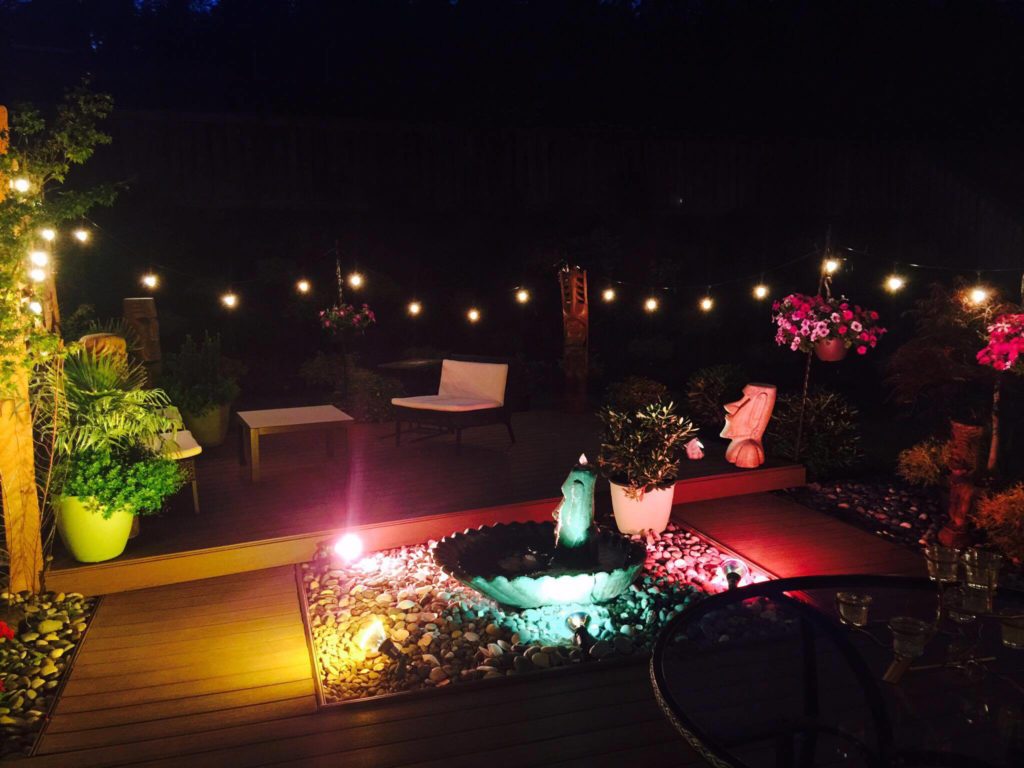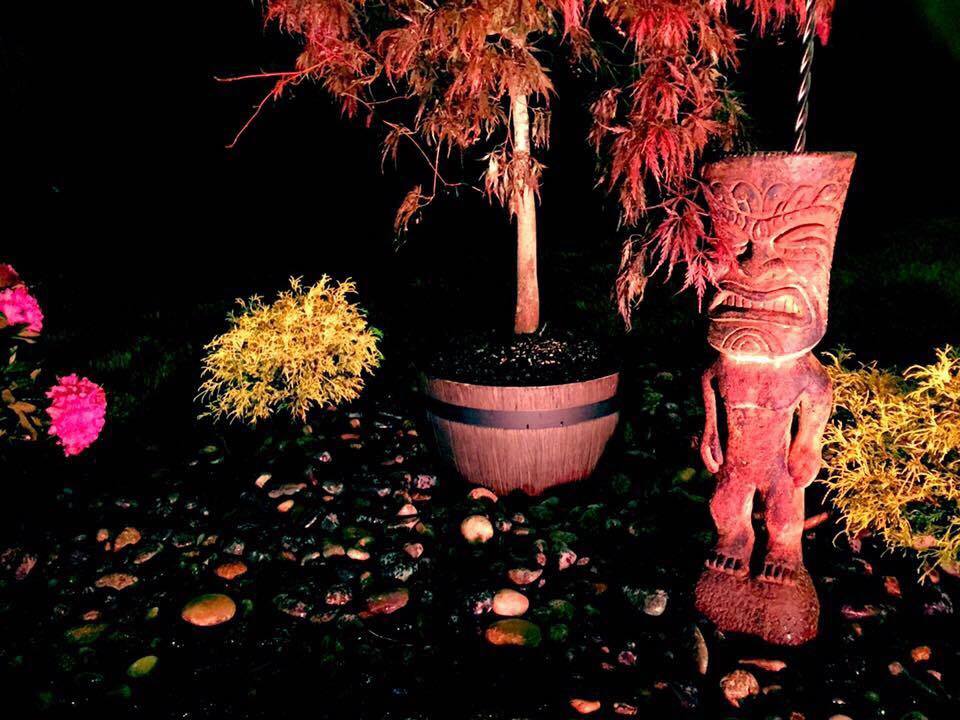 What is your favorite Tiki drink that you like to prepare at your bar?
Daren- I do not drink alcohol, yet I absolutely love sacrificial virgin drinks. I have a great non-alcoholic recipe that one of my good friends in the Tiki scene has been making for me every time I do Tiki night at either my house or his in Southern California. I call it the Wilford Brimely due to the toxic amount of sugar it has in it. It's mainly orange and pineapple juice, ginger beer, lime, mints and of course a good amount of BG Reynolds Falernum syrup. We served it in a room party once at Tiki Oasis and had a line out the door!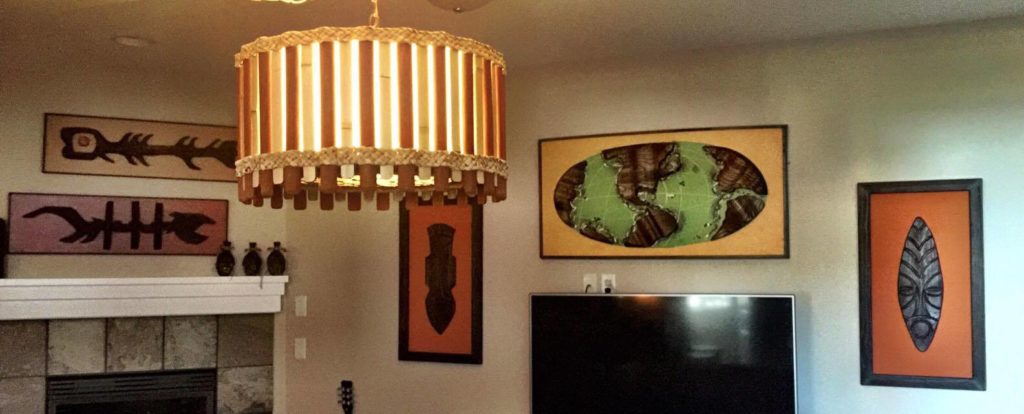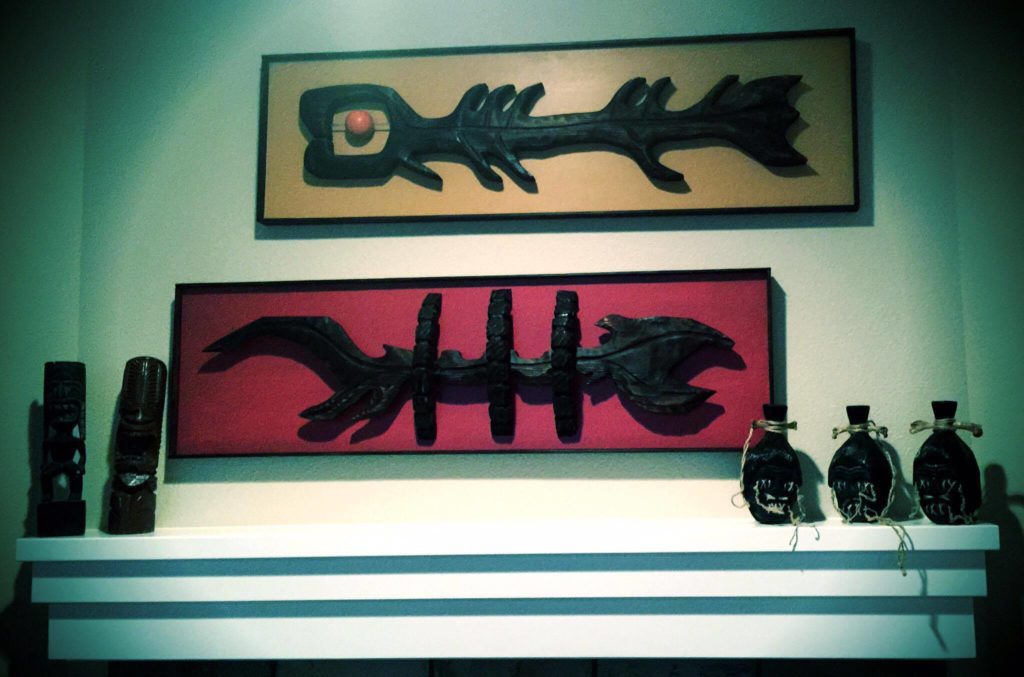 4. Not including your own, what is your favorite Tiki bar? Why?
Daren- I have to say Trader Sam's at Disneyland. Not only are the detail, atmosphere, and theming beyond genius, most of my friends hang out there on a regular basis. Going there is like visiting an old familiar friend conjuring up the best that life has to offer. Hence, paradise found. It's such nostalgic bliss for me.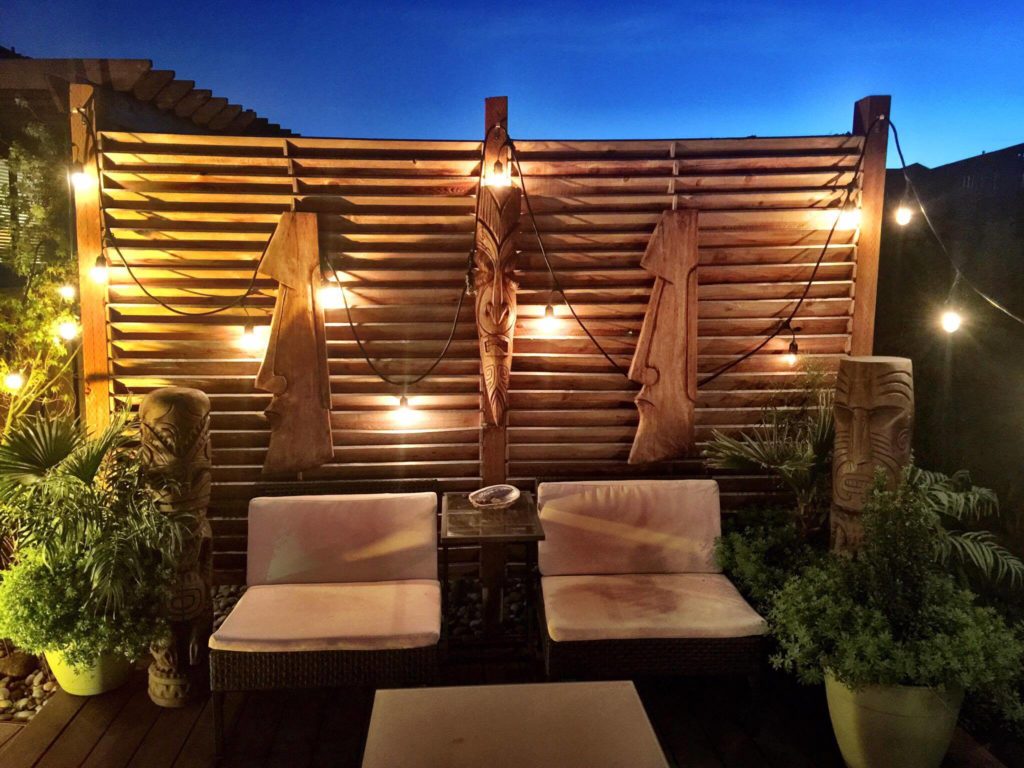 5. What is your favorite Tiki drink? Why?
Daren- Kiss My Kukui, the bartender for Hale Pale in Portland, Oregon, knows that I do not drink alcohol. So a couple years back she was kind enough to make me my own custom drink. I remember her asking me what I love the most in my drink and I said, "ginger." So she made me this amazing ginger concoction called the Kiss My Kuku Lele. I just had one yesterday while hanging there with friends. The recipe is in their book at the bar. Ask them to make you one!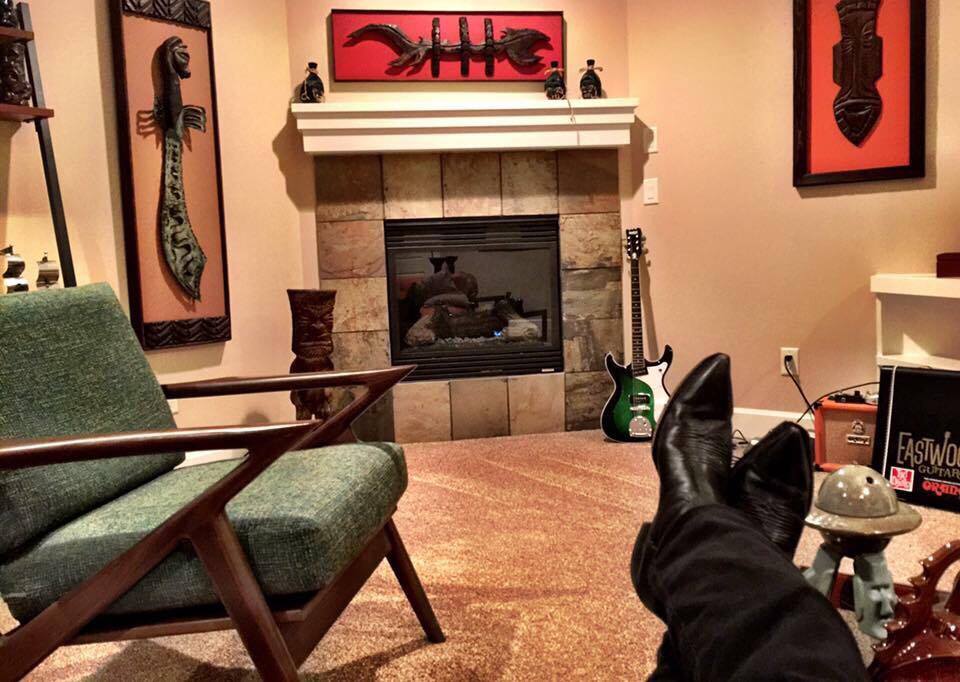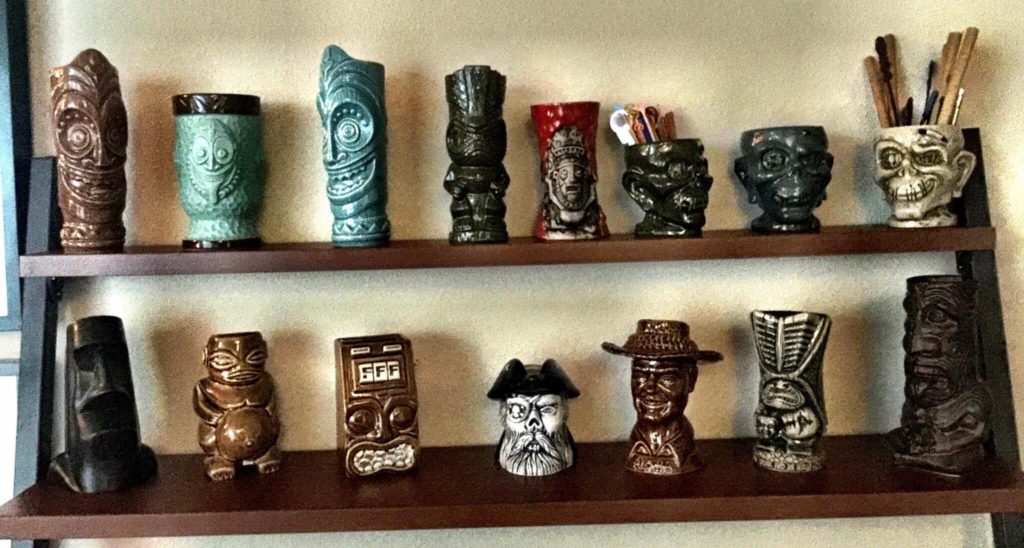 6. When and what made you decide to build your own Tiki bar?
Daren- First of all, I have two very stressful jobs, one working in a hospital providing addiction services for patients with severe substance use disorders and the other working for a university as a professor. The work is demanding, fast-paced, and I have to labor diligently to maintain self-care. Tiki and Poly-Pop culture are amazing escapes from the toil of everyday life. I am so grateful to be able to come home from work and retreat to my bar downstairs or out on my patio, light up a cigar, listen to some great music and just surrender to paradise. There is truly nothing better. Second, my decision to build was truly based on the inspiration of some of my friends who are the true Tiki artists. People like Daniel Gallardo (aka: Tiki Diablo) and Adrian Eustaquio (aka: Poly-Pop) always encouraged me to build my own place, even if it was not on the scale or capacity of the work that they have been so gifted at creating. The spirit of their art fills me with so much joy, motivating me to do the same.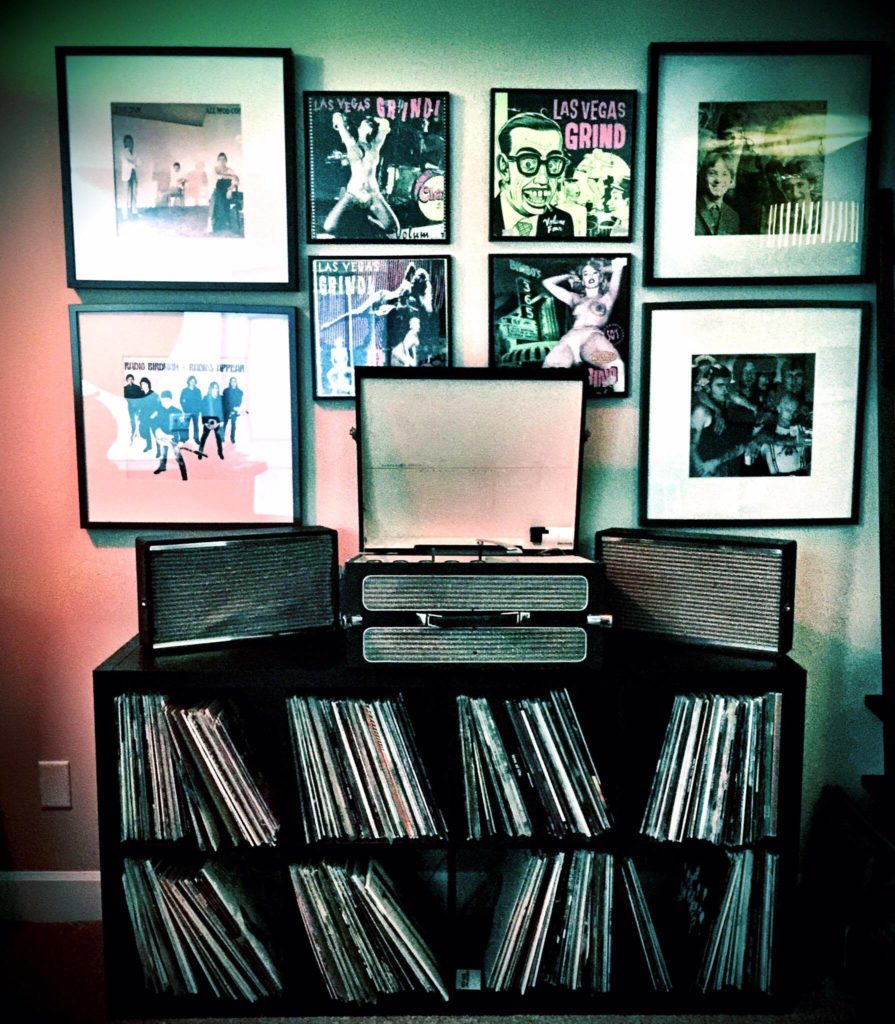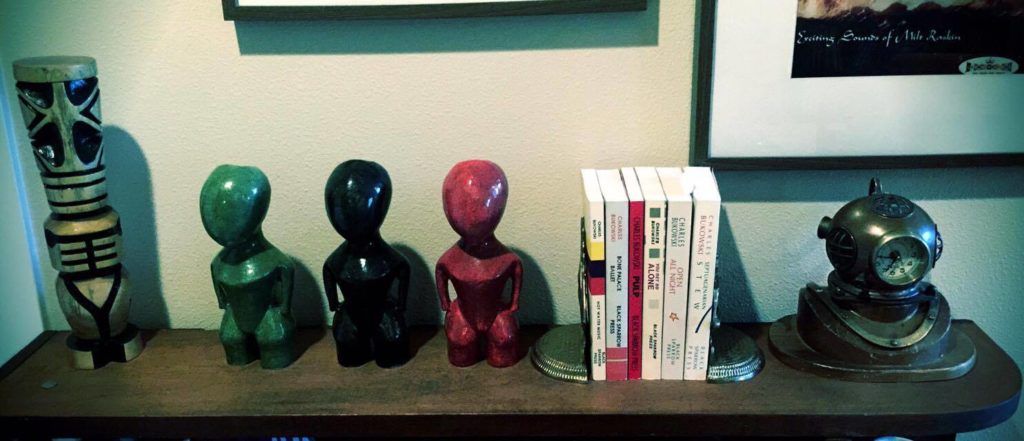 7. When you started to build your Tiki bar, did you have a theme in mind?
Daren- I always wanted to keep it simple with a Mid-Century flare. Not having a background in engineering, architecture or art allowed me to accept my limitations, which I used to my advantage. I started thinking about minimalism and how much I love the genius of its simplicity and its relationship to nature. Witco or Witco style wall art, for example, seem to have just enough blending of natural and unnatural forces driving the aesthetics, so I started collecting that kind of art, which worked well with the bar. This is a theme I feel I will continue to work with.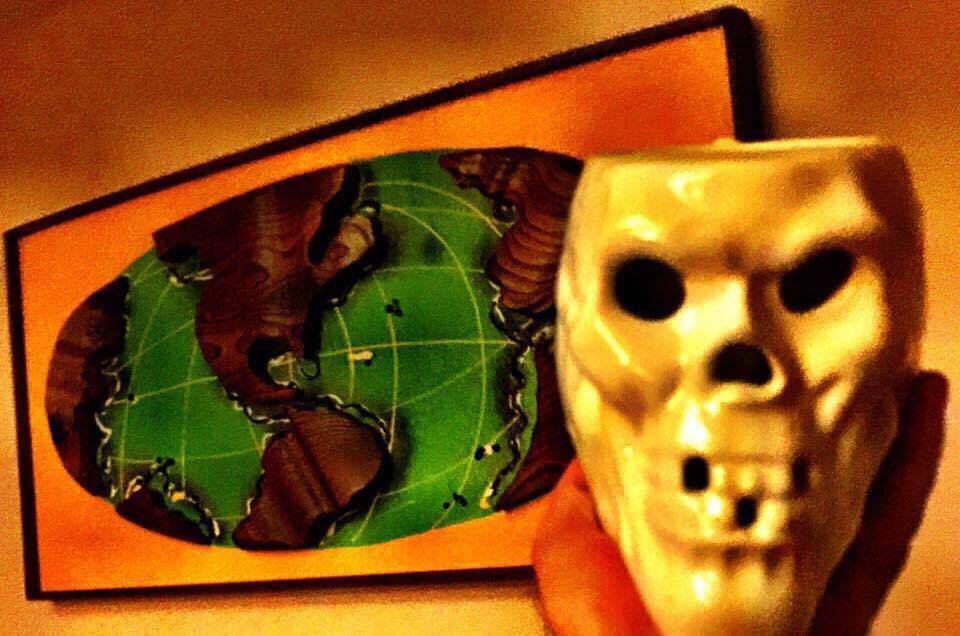 8. Your bar is part of the home Tiki bar tour for Tiki Kon; can you talk a little about that?
Daren- I have to be honest that it has been a little stressful for me, especially since I have been to some of the other home bars here in Portland and also in Southern California. I was honored when my bar was picked. I am opening my home to strangers as well as to friends and they will be getting a little glimpse of a part of my life that has been so personal, inspiring, and important for me. I am so excited to do so!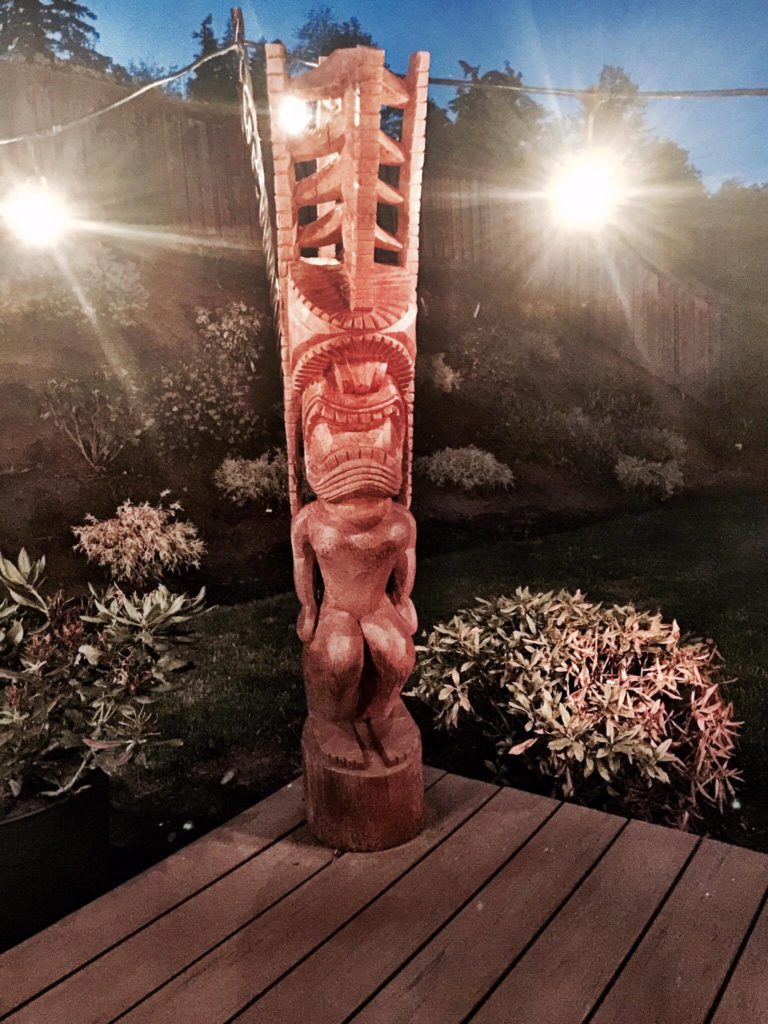 9. How did you come up with the name of your Tiki bar?
Daren- Cave of the Kungaloosh is a tribute to a bar on Pleasure Island at Walt Disney World called the Adventurers Club. For those of you old enough to remember, it was a bar themed around people who would travel the world collecting and hunting down oddities, very much like the theming you see in Tiki bars today. It had live performances, magic shows, and a lot of active audience participation. The house drink was the Kungaloosh and it was a nod to a very special time for me when I was at Walt Disney World.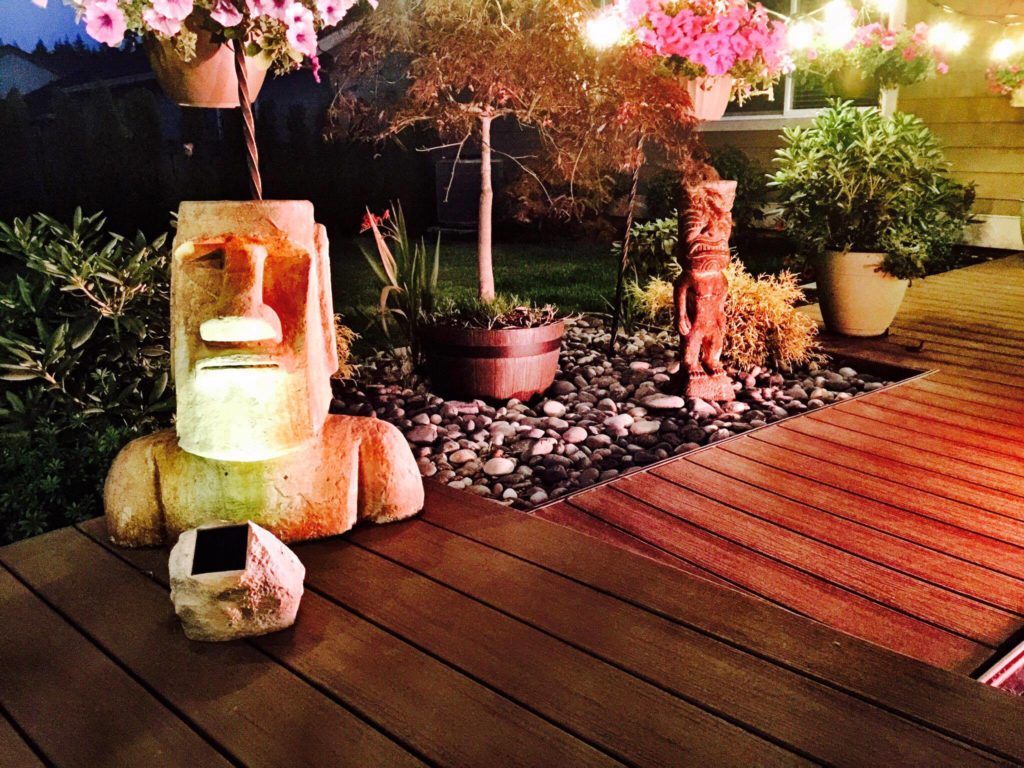 I would like to thank Daren for contributing his photographs for this post.