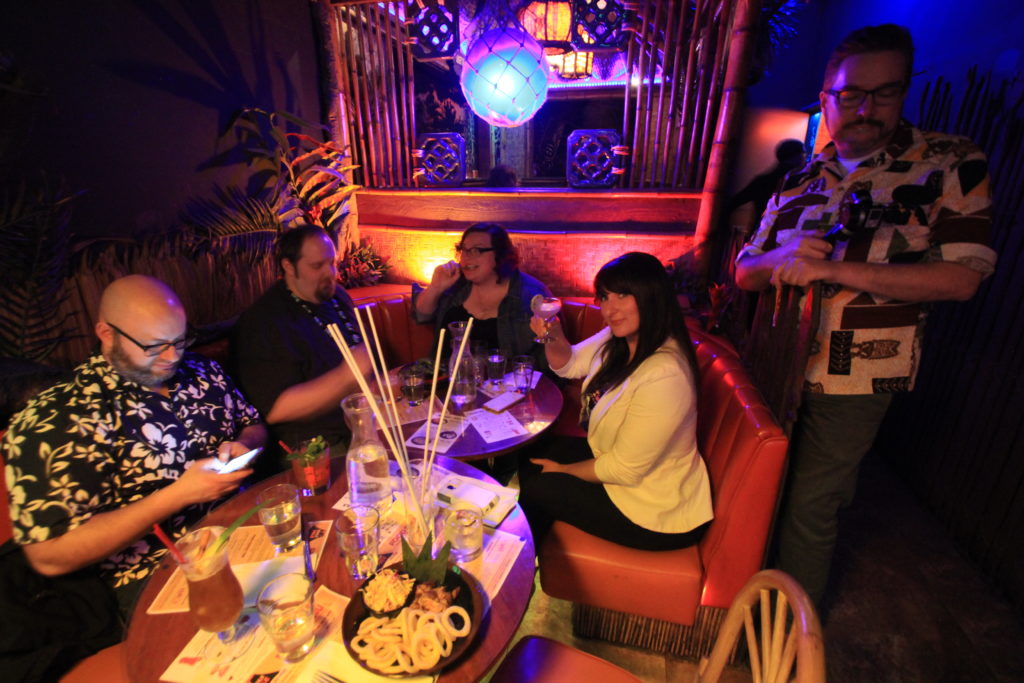 "Hey man! Next time you are planning a trip to Oregon, let us know. We would love to include you in one of our YouTube videos."
And with this message, the start of an awesome day of Tiki in Portland OR began!
The message was from Duke of BossaNova Life with Duke and Lola.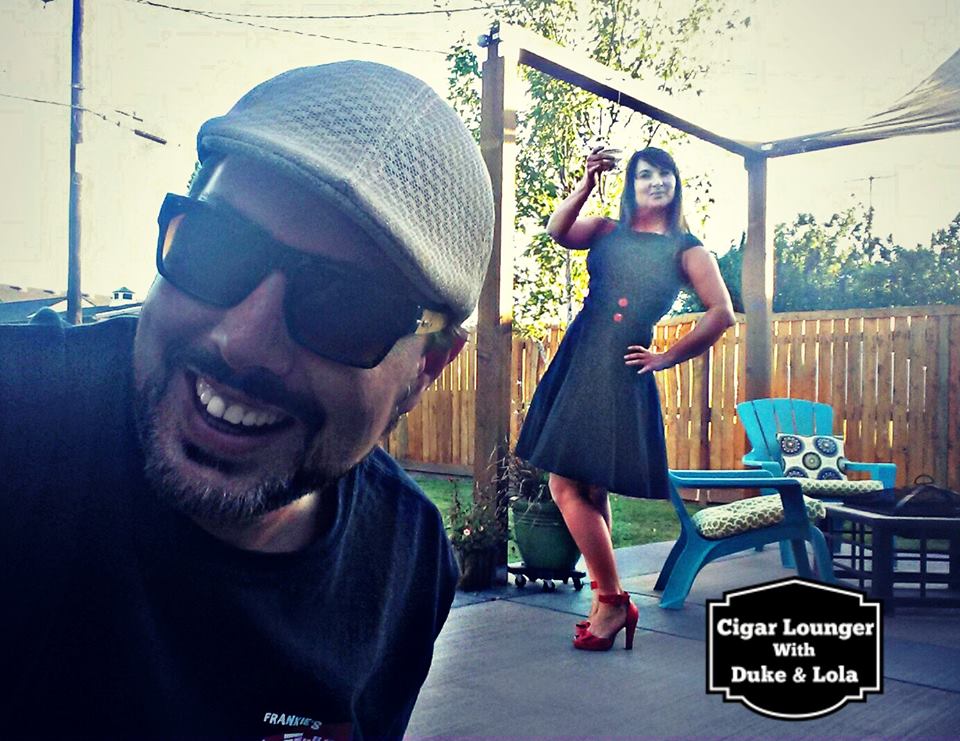 They have a YouTube show that focuses on the rockabilly, pin-up, and hot rod scene and they wanted to add a little Tiki into the mix. They came to the right guy! There's nothing more I would love to do than be on a show talking about Tiki stuff. I was game for anything!
The original plan was to meet up at the Alibi and film the interview in one of the coolest surviving Tiki bars in the county.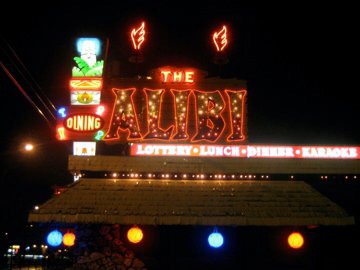 But sadly, the Alibi was going to be closed for repairs and maintenance. Time for a Plan B. Luckily, a brand new Tiki bar had opened up in Portland. It's called No Bones Beach Club.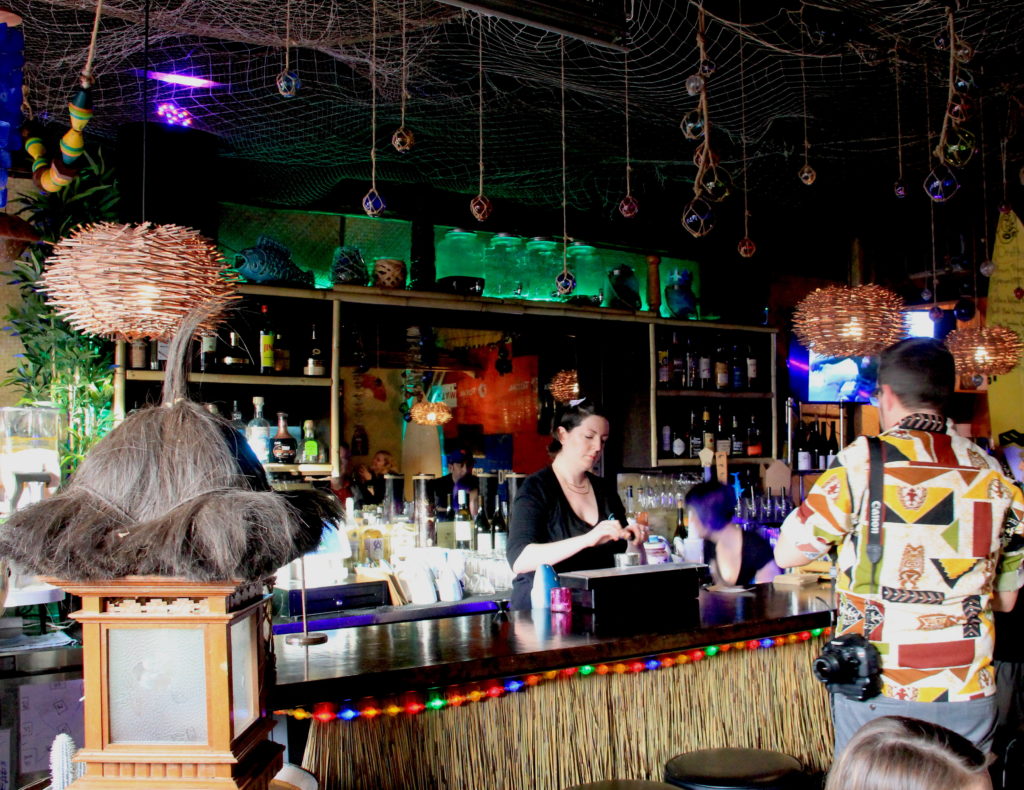 It's a Tiki bar that serves vegan fare. There's a No Bones Beach Club up in Seattle and the cauliflower Buffalo wings are to die for! Here's my write up of the Seattle location.
We met up at No Bones Beach Club and went inside.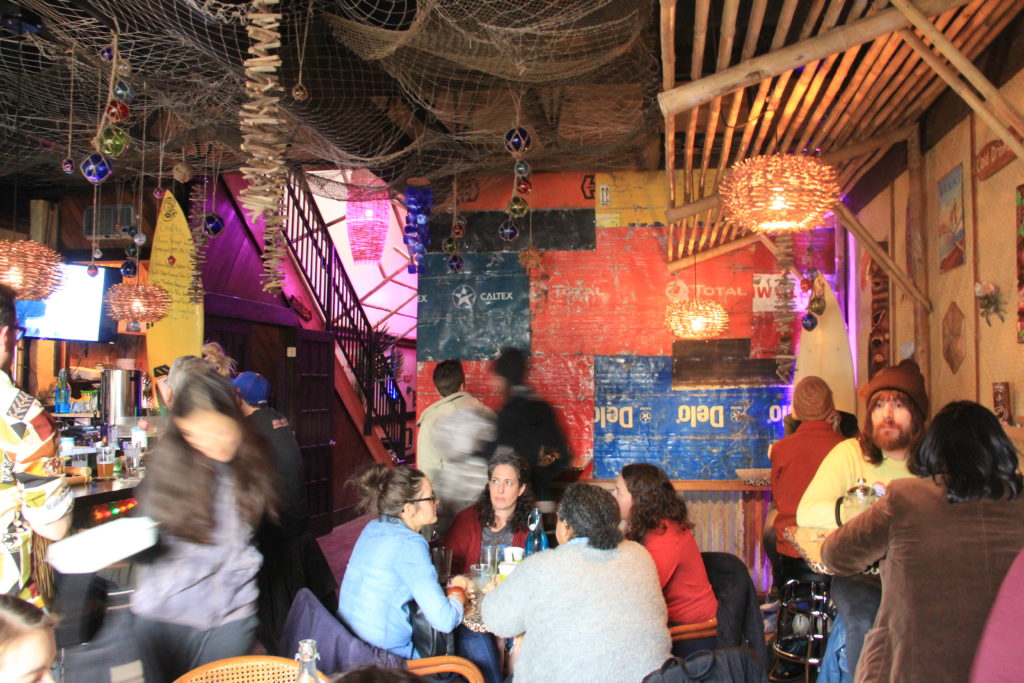 The place was packed! At first blush, we didn't think we could do the interview, but sometimes having a YouTube show and a blog can have perks. We talked to MacKenzie (the manager) about our plans and she hooked us up! She led us upstairs to an entire section that wasn't open yet…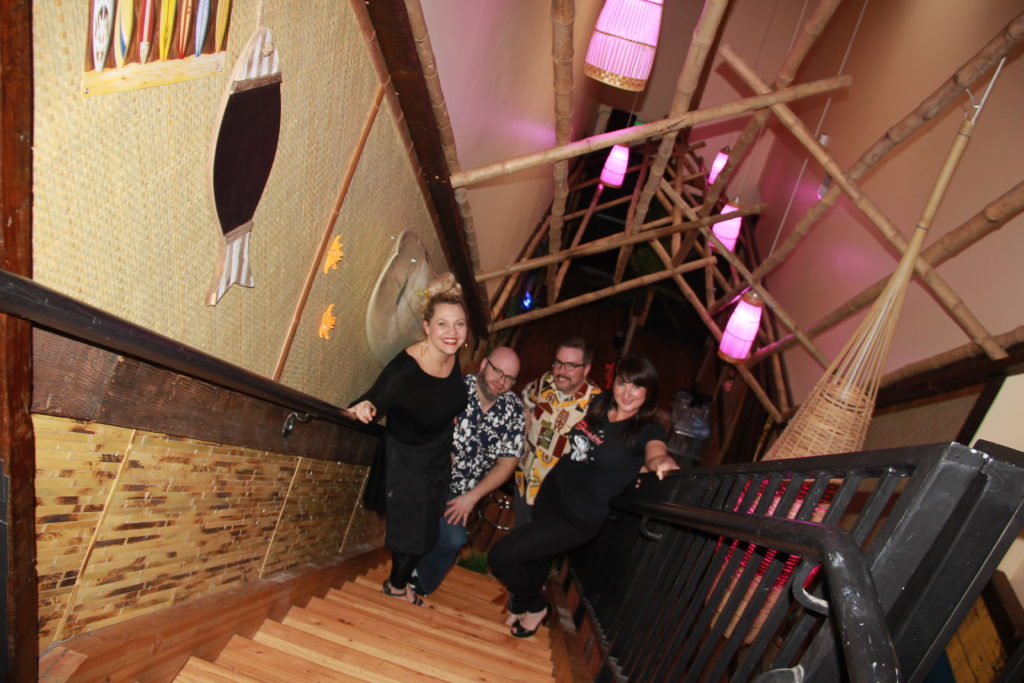 Mackenzie let us set up in the one of the large booths…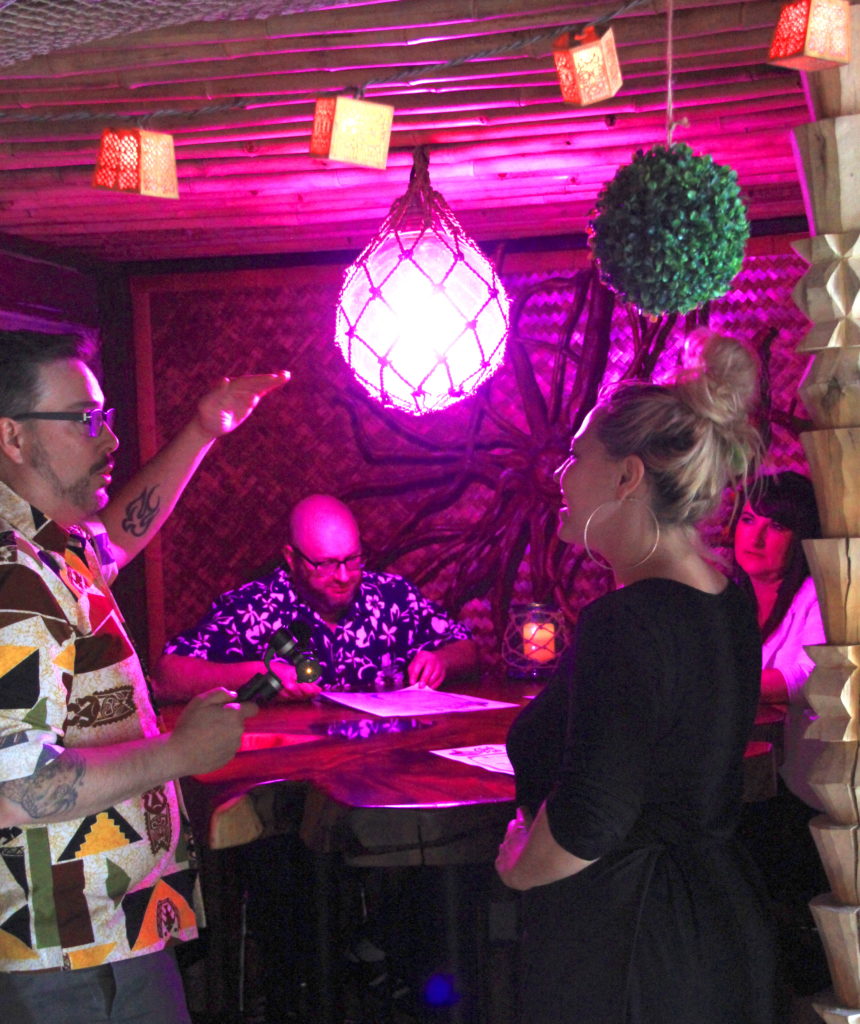 We ordered a round of drinks and got down to business. Interview time!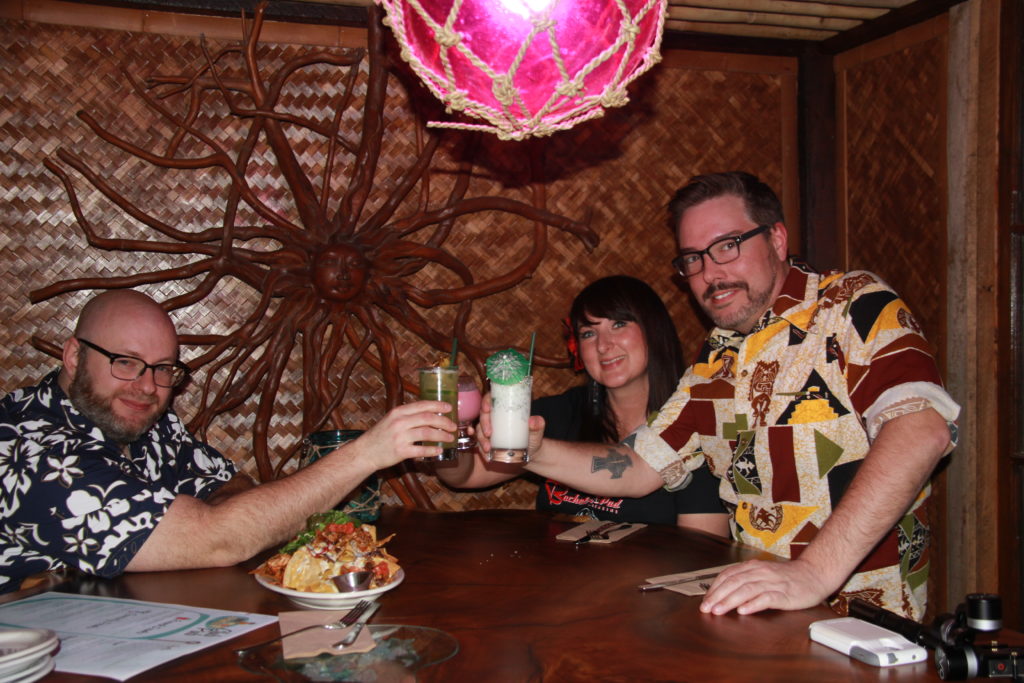 Duke, Lola, and I talked about Tiki over our drinks and Mackenize even hooked us up with free nachos! Thanks Mackenize!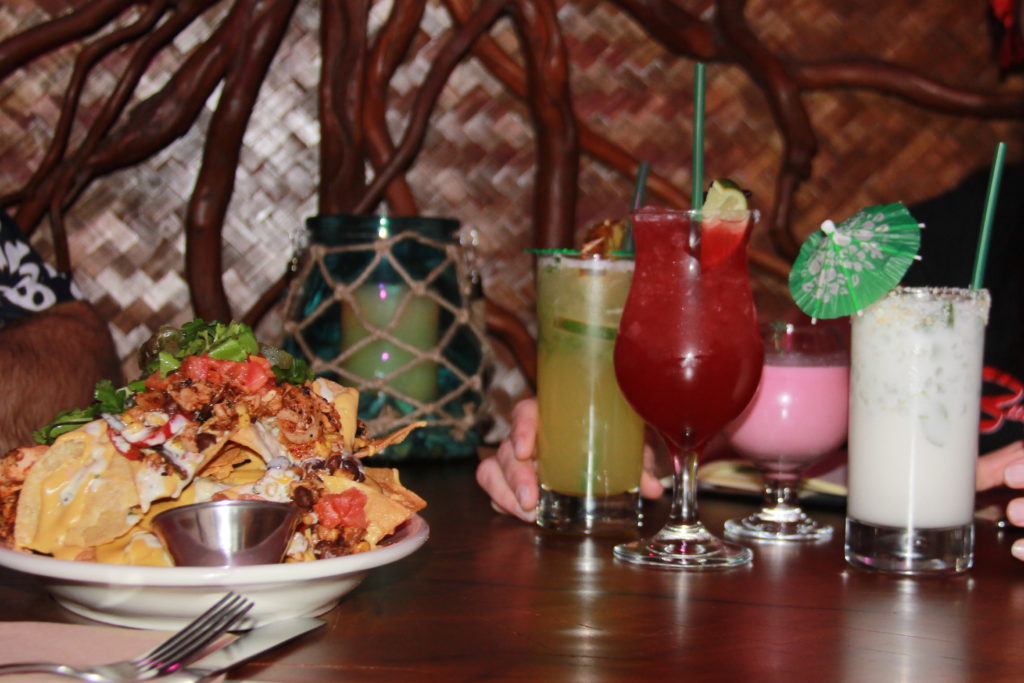 Mackenzie was great sport and she even agreed to be interviewed for the show!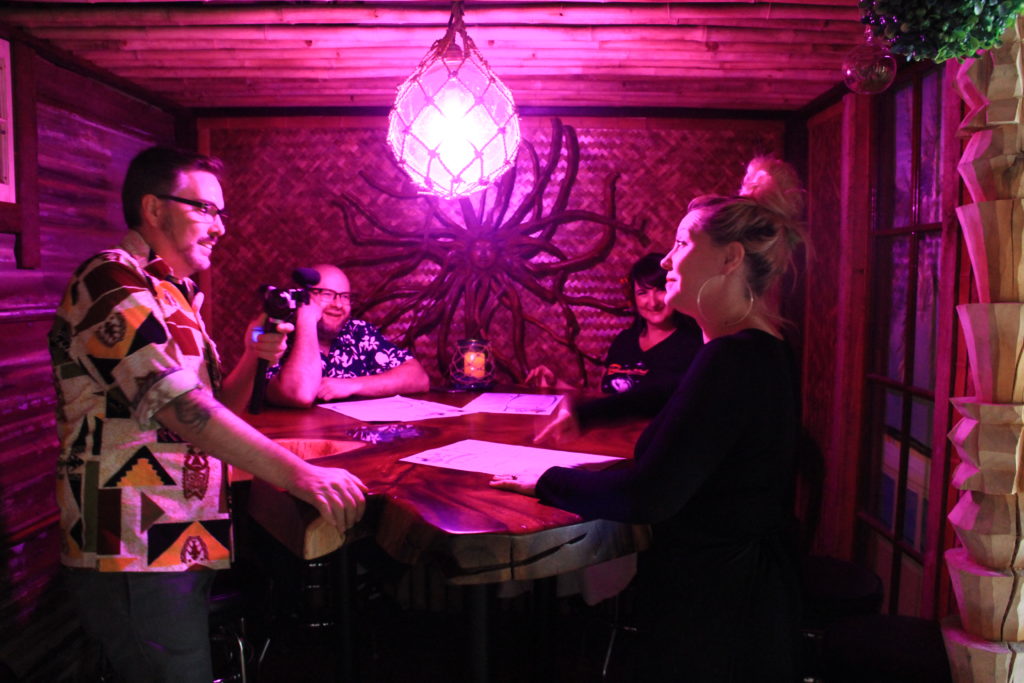 My photographer Dieter joined us and took pictures of all the action.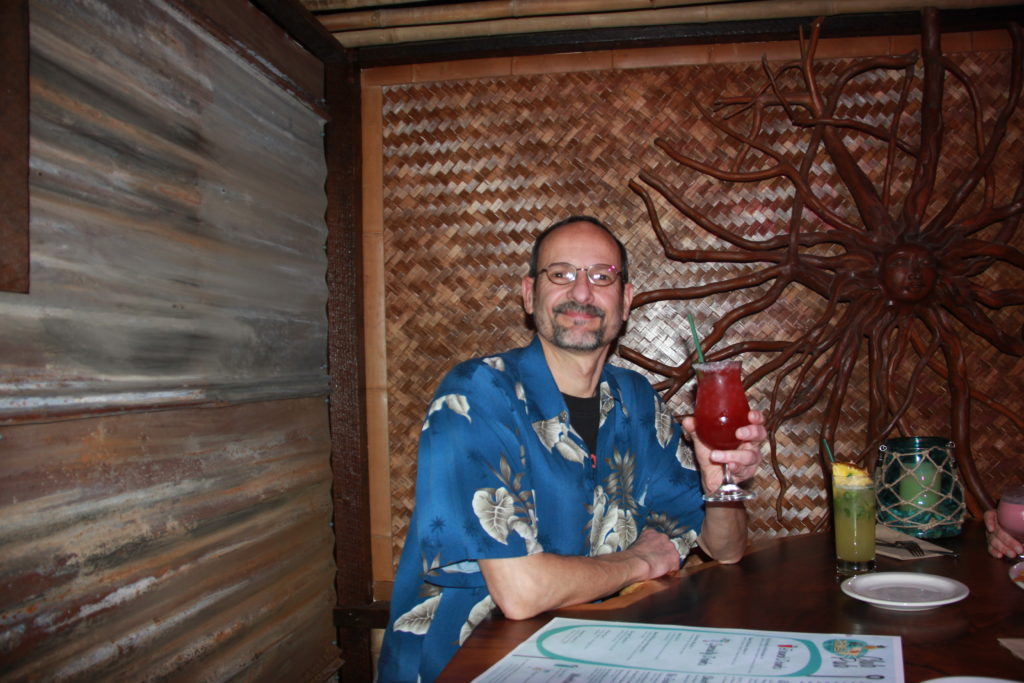 After Mackenzie was done with her interview, it was my turn…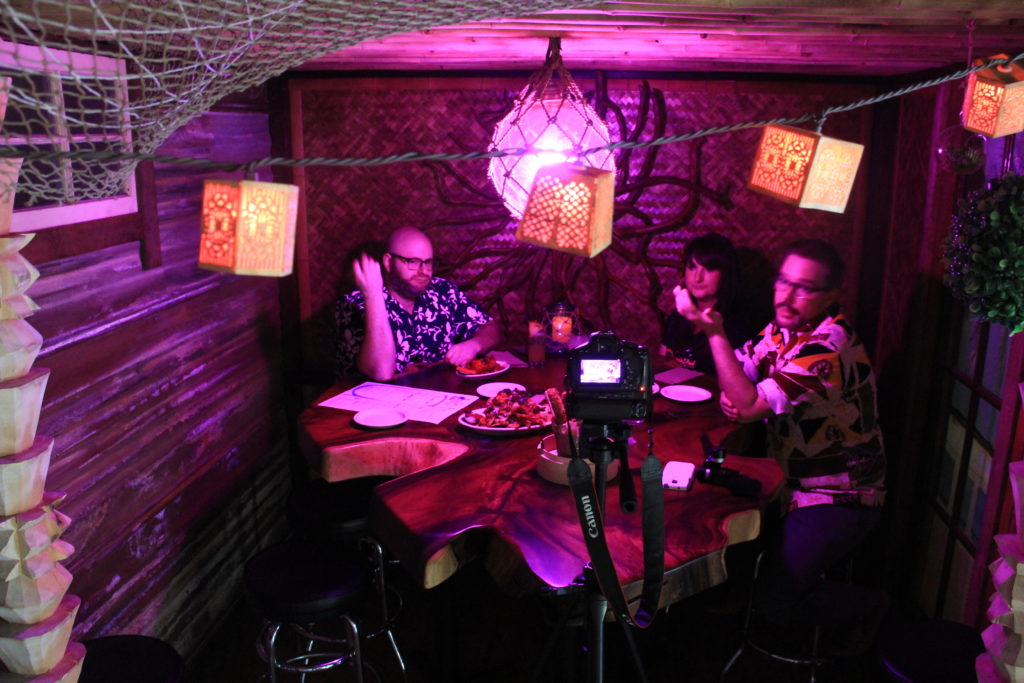 We chatted about all things Tiki. It was a fun time. Eventually, we did have to wrap things up and move onto our next stop: Hale Pele!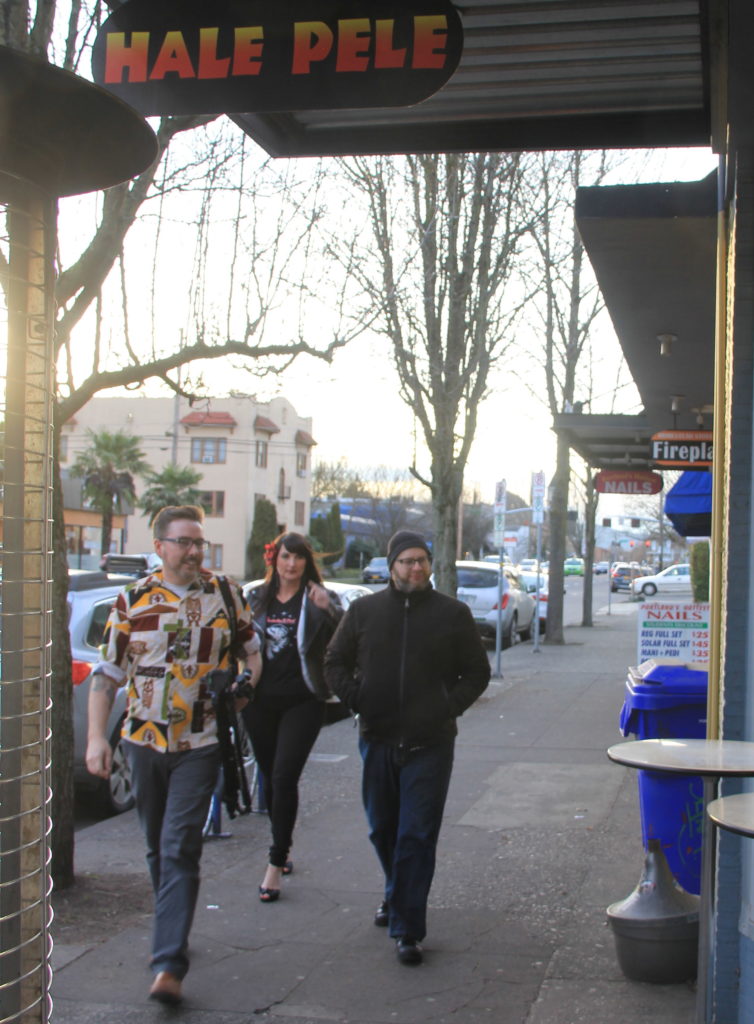 We arrived at Hale Pele not too long after the bar opened and things were happening!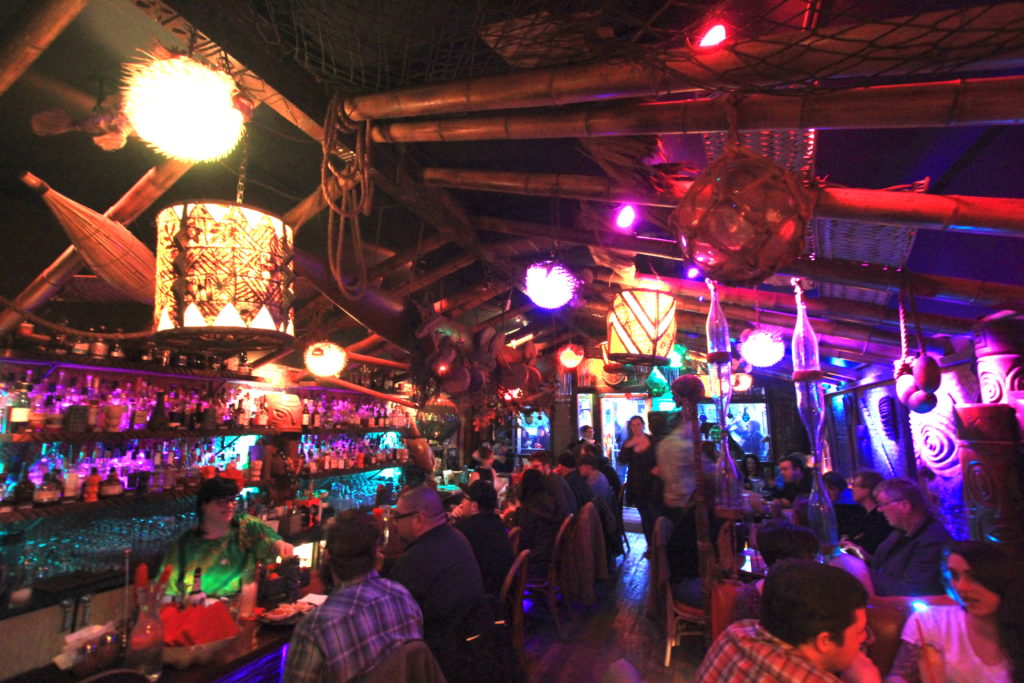 Good thing we had our friends Tim and Sara save a table for us!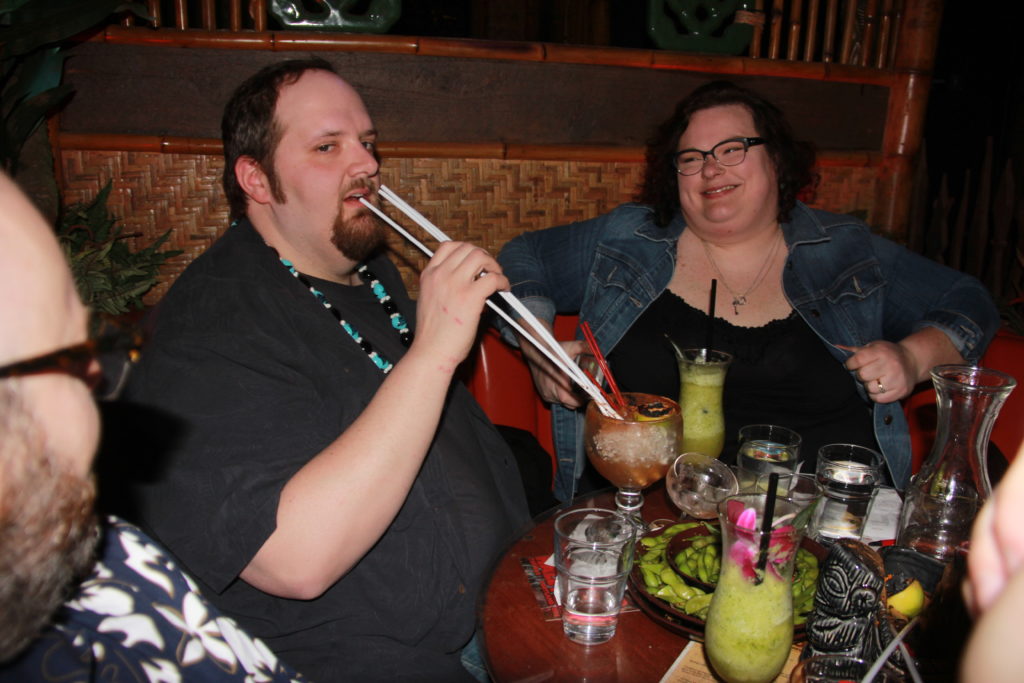 We all got comfortable and Tim set the tone by ordering a Volcano Bowl. Which meant fire!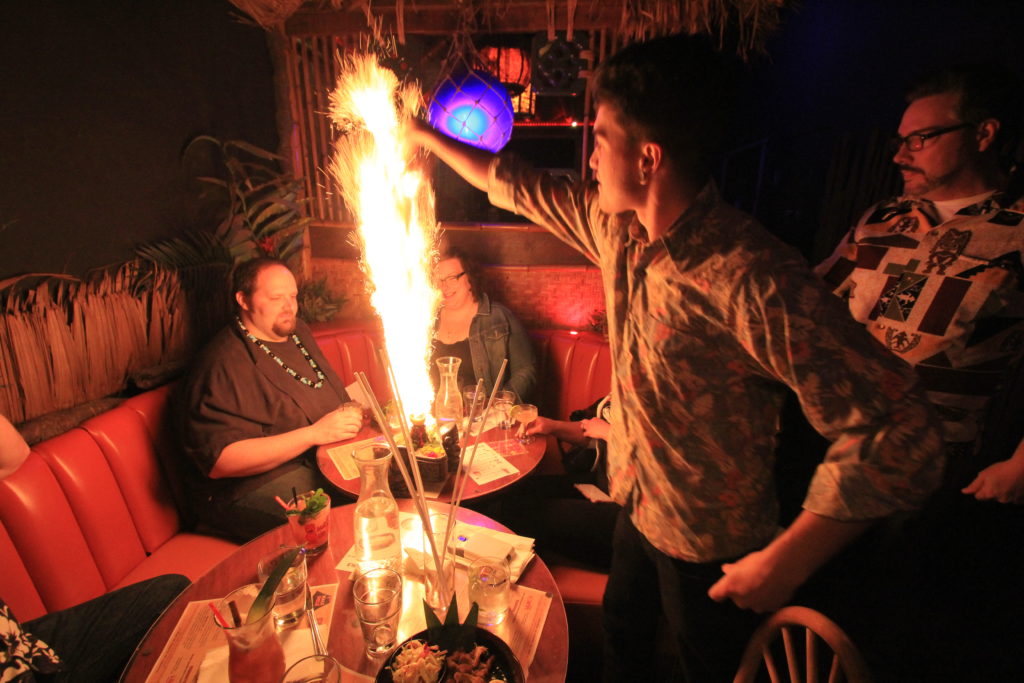 Here's a video of our drink being served.
We got straws and started sucking down this strong Tiki concoction…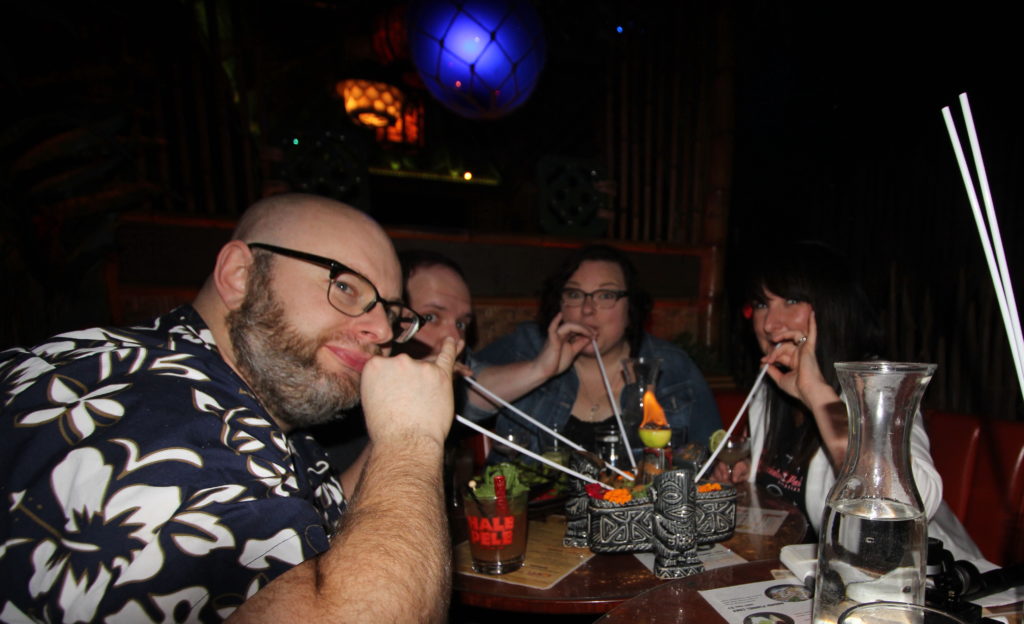 As we were enjoying our time, my boss Stephen texted me. He was down in Portland as well! He tried to get in, but Hale Pele was full. "No problem," I said. "There's plenty of room with us!"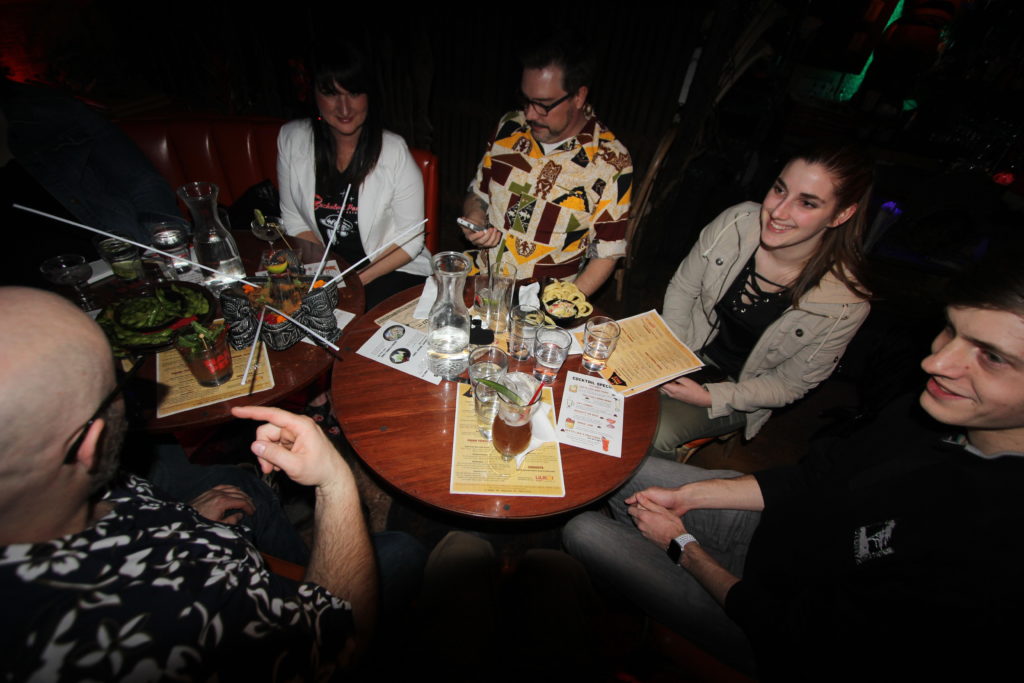 Stephen and his girlfriend joined us and ordered a drink that comes in a pineapple. Good choice!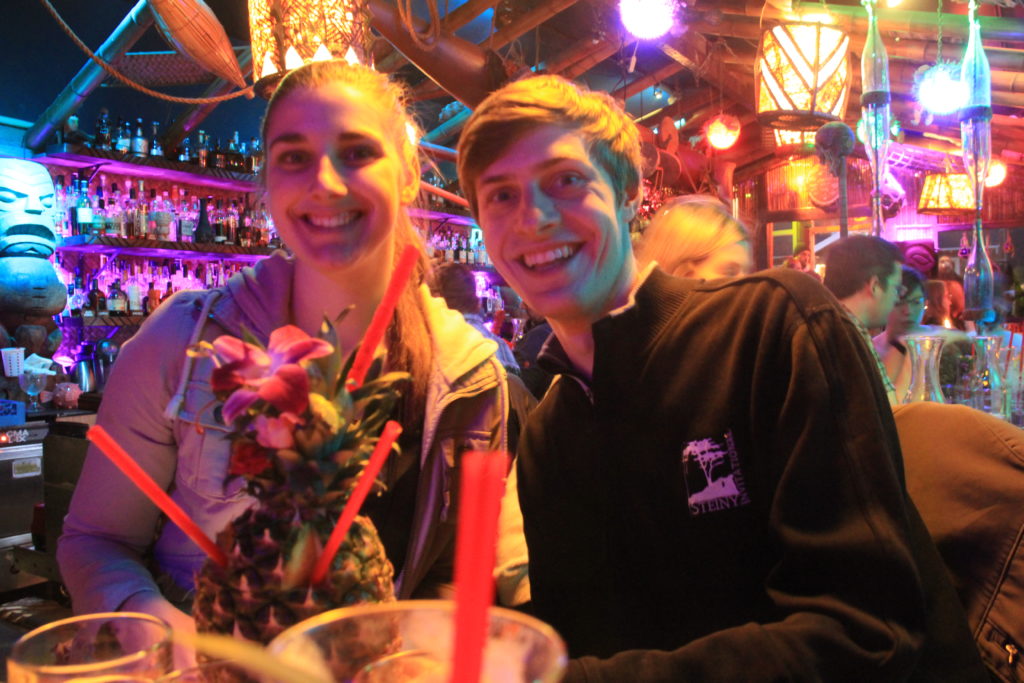 We were all hanging out and having a good time, but this Tiki train wasn't over yet. Dieter and I had a luau to go to. A Janu-waii Luau, to be exact.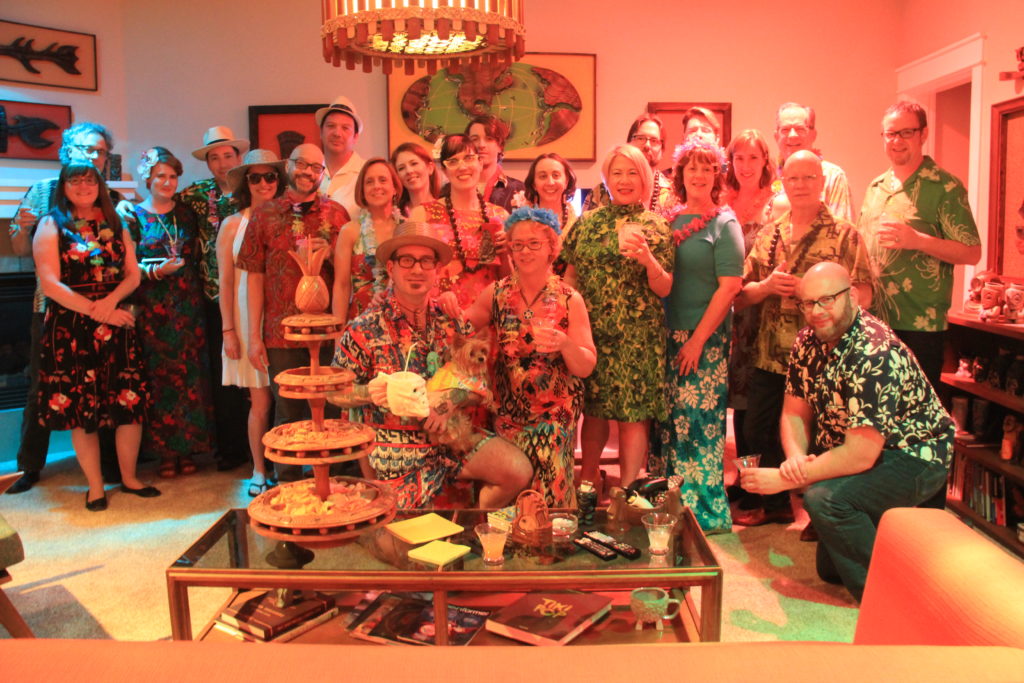 Janu-waii Luau was going on a Daren Ford's home, otherwise known as the Cave Of Kungaloosh.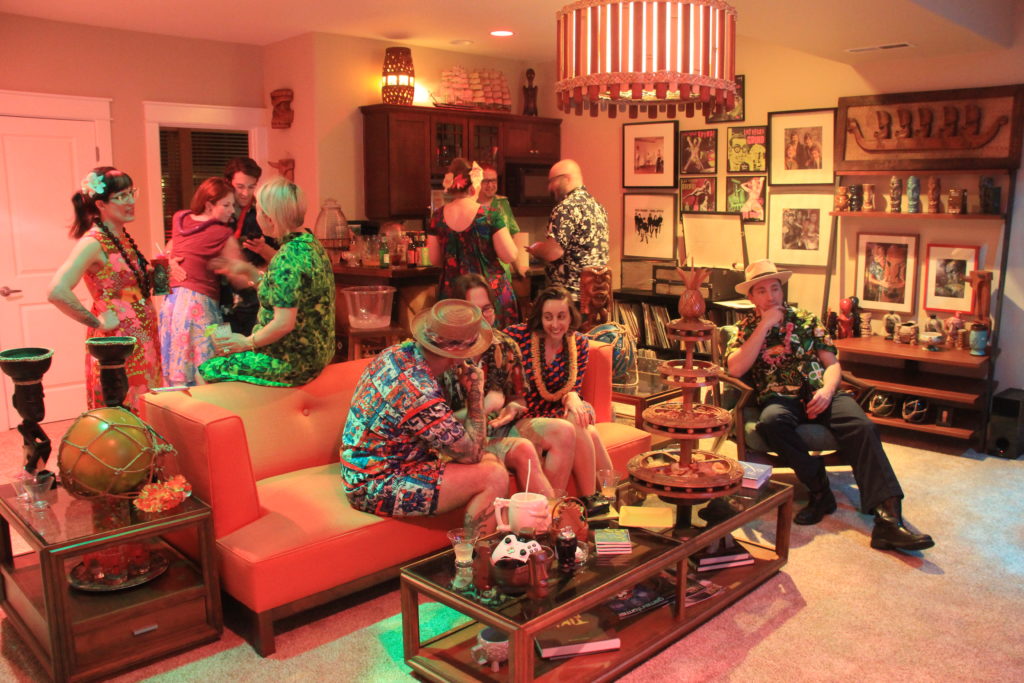 Dieter and I arrived to a packed house! Things were already hopping. Surf and garage music blasted out of a vintage record player.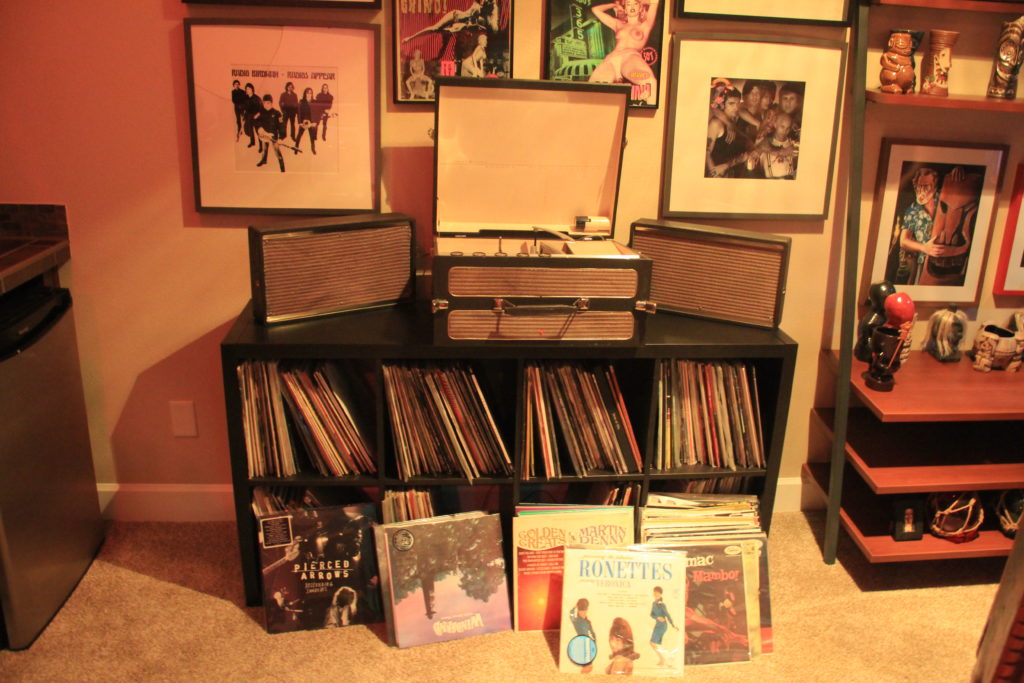 Tiki drinks were served from large bowls and everyone was dressed in their Tiki best!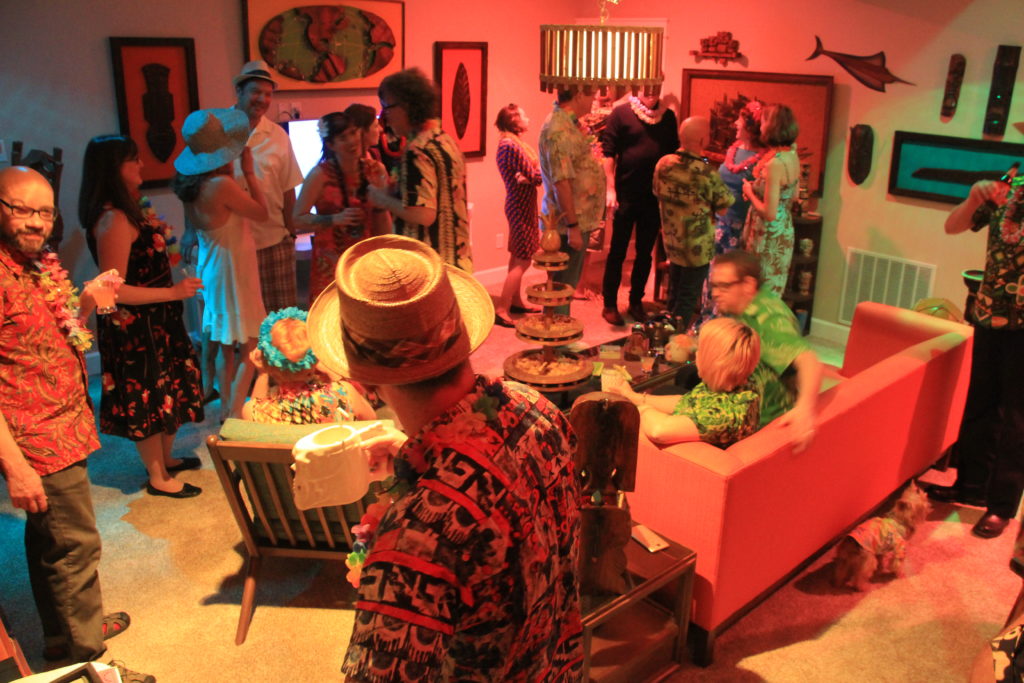 We were just in time to eat.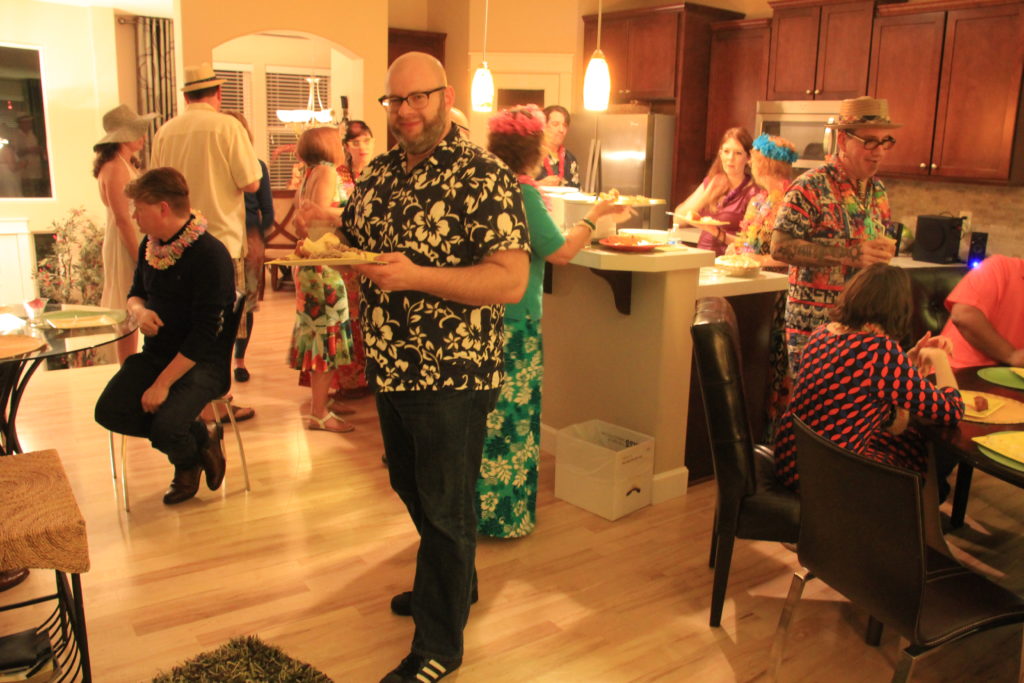 Everyone got in line and filled their plates with Hawaiian fare like Kalua pork, macaroni salad, rice, and even Hawaiian rolls! No one was leaving this luau hungry.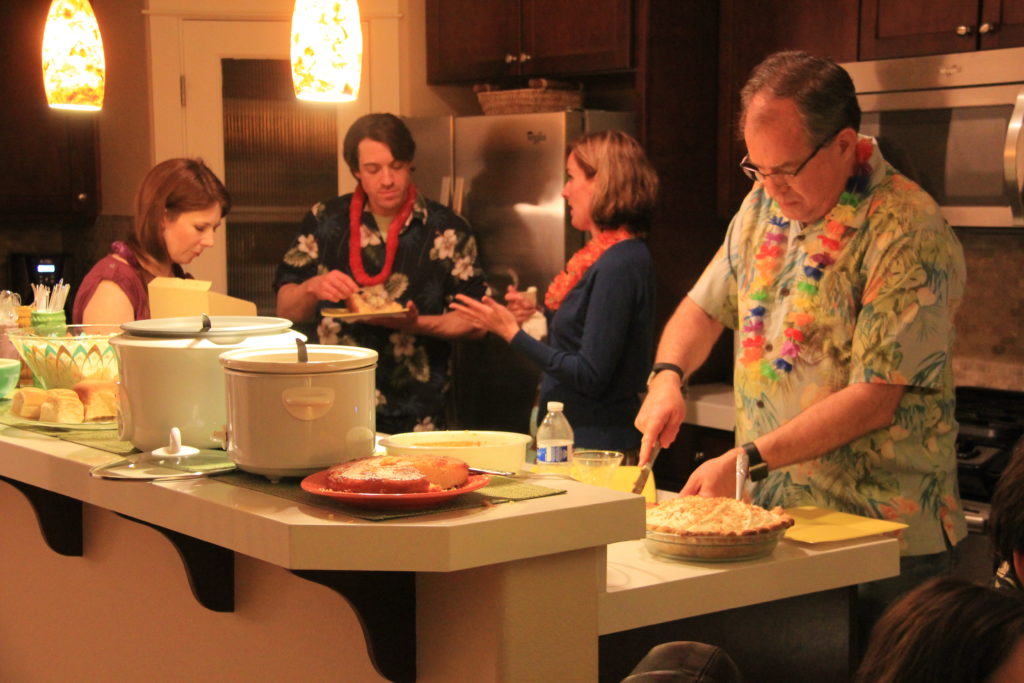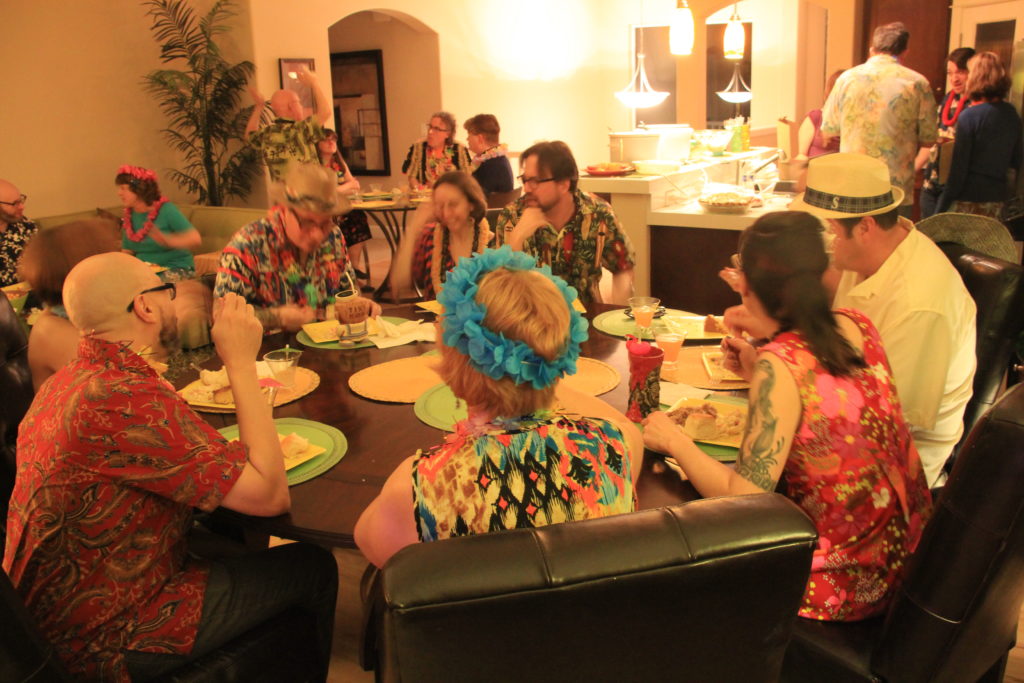 Time passed quickly and before I knew it, the day was almost over. It was getting close to midnight and the party was slowing down. One by one, people said their good-byes to Daren and Jamie and pretty soon it was time to say mine as well.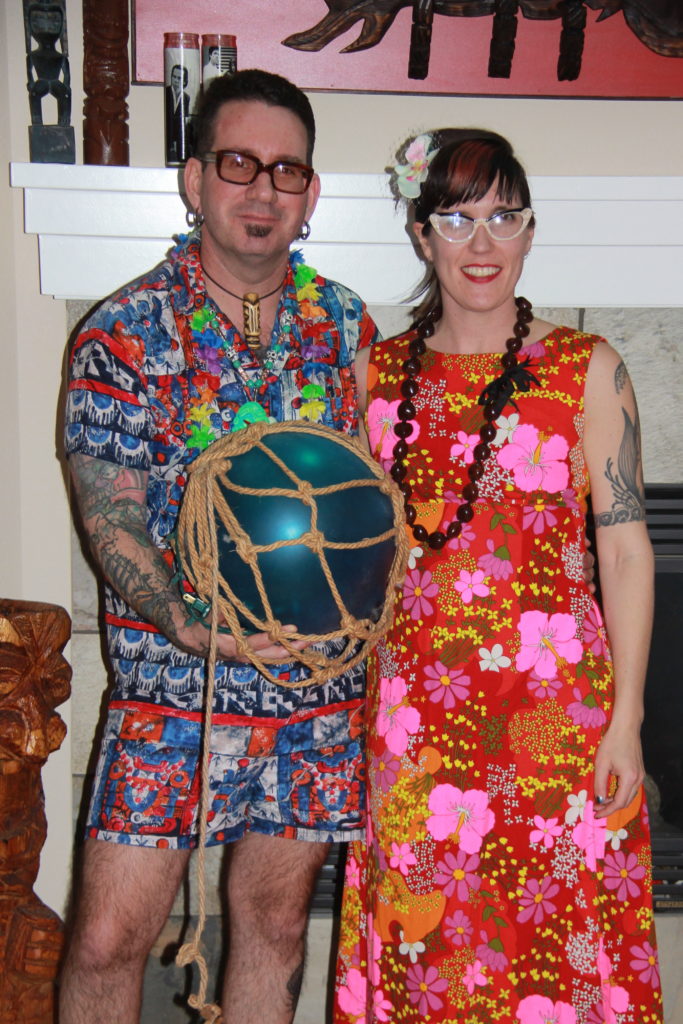 This was an incredible day. Two Tiki bars, one luau, and tons of great friends. This is what embracing the Tiki lifestyle is all about!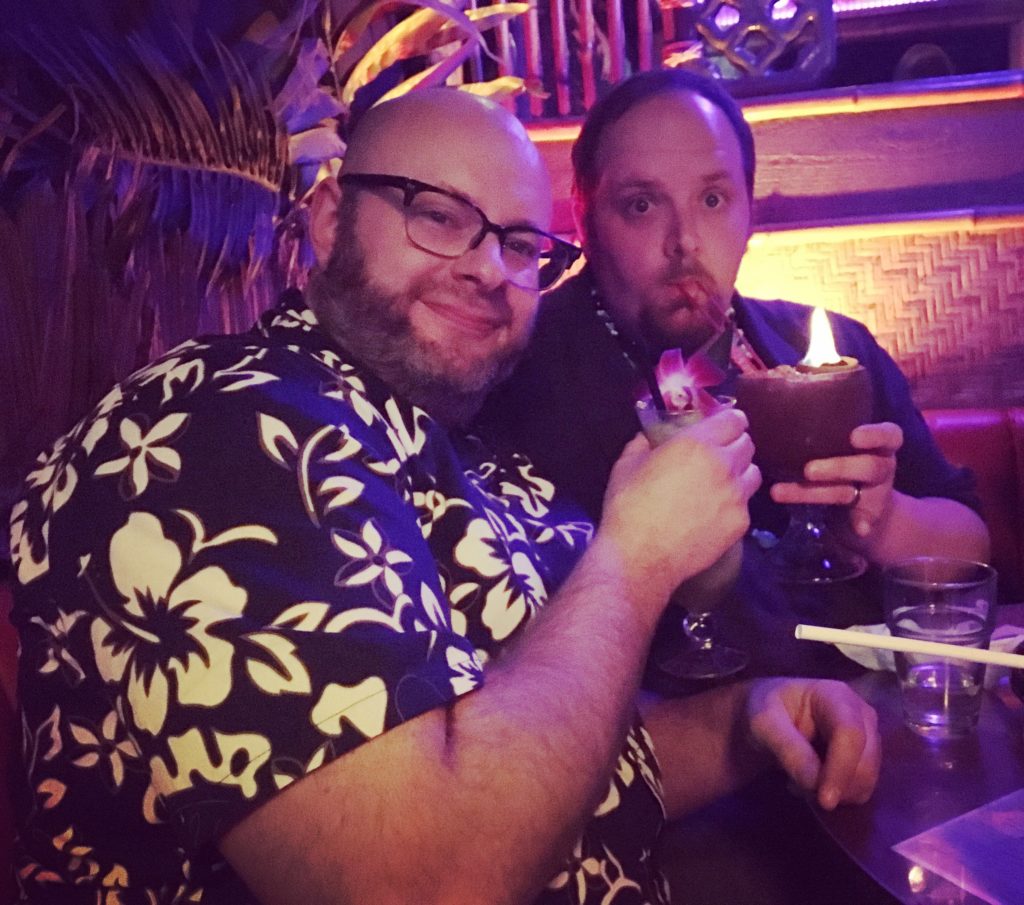 I'd like to thank Dieter Weber for all his awesome photographs used for this post!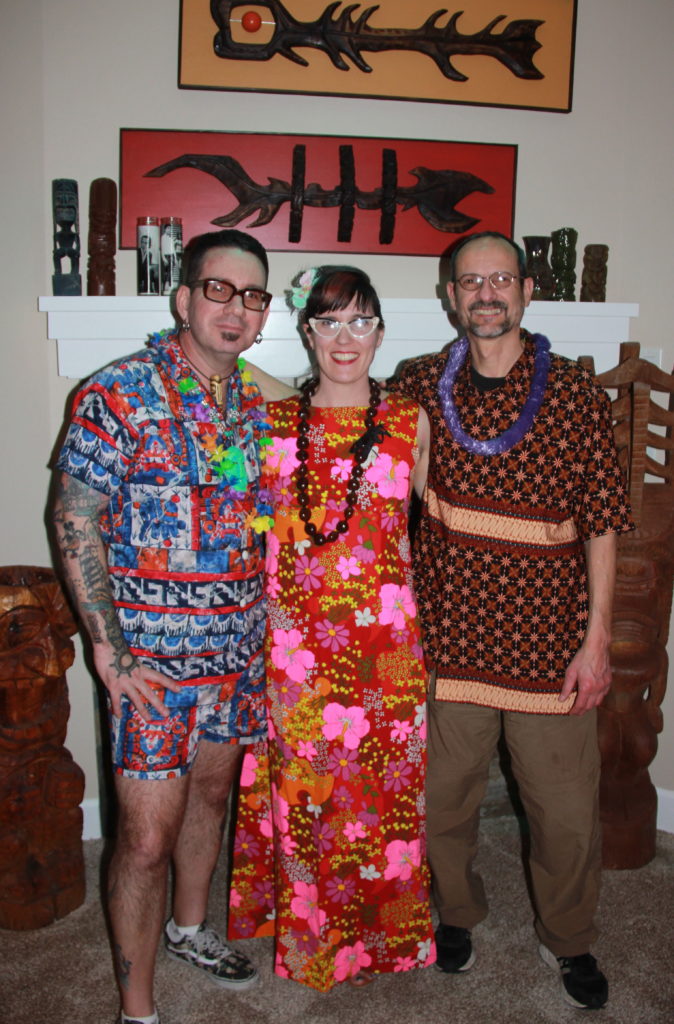 Check out my full write up on Janu-waii Luau with tons of pictures here.
Interested in visiting Hale Pele? Here's my Tiki bar review.