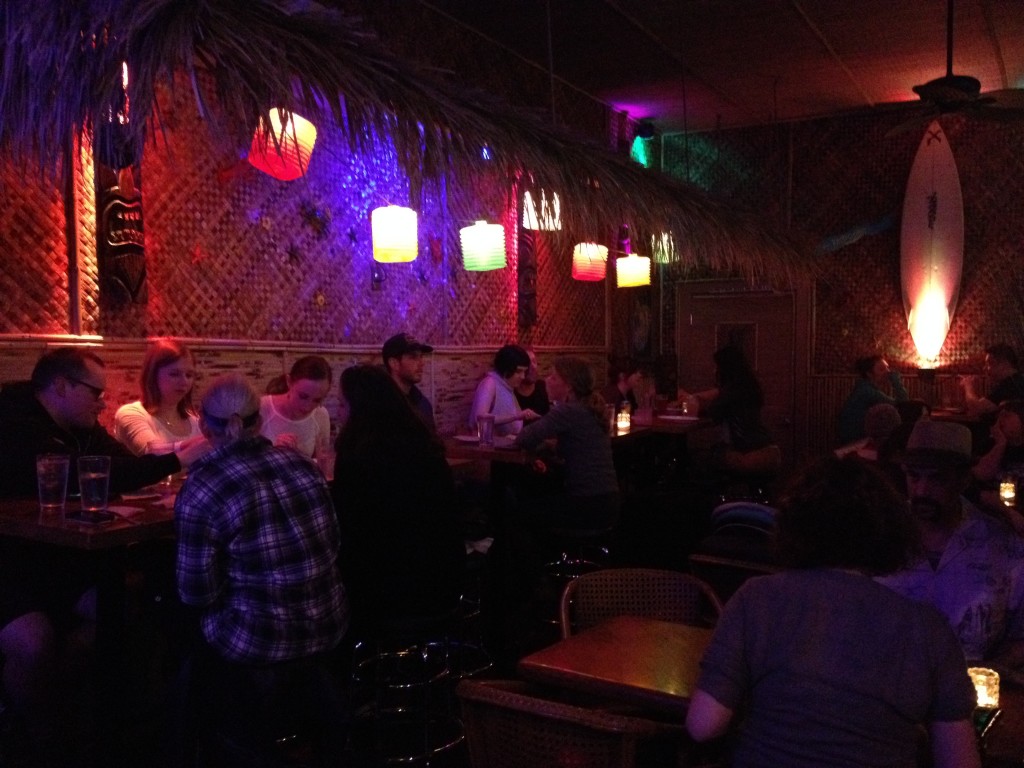 Nothing makes my day more than finding out that a new Tiki bar has opened. It's even better if that Tiki bar is in your own city! Up until a few months ago, Seattle has had only one Tiki bar: Hula Hula. Now it has two. The new Tiki bar is called the No Bones Beach Club.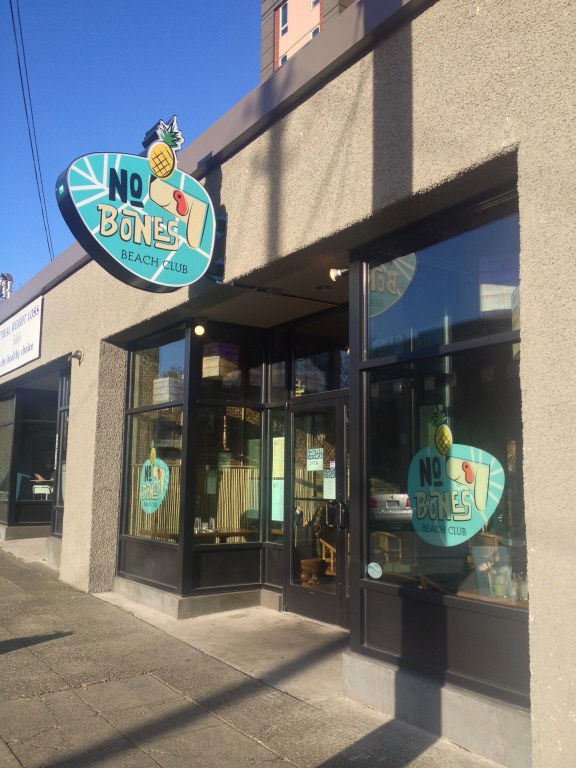 The No Bones Beach Club is located in Ballard. Ballard is one of my favorite neighborhoods in Seattle and having a Tiki bar makes Ballard even better!
The No Bones Beach Club is actually two things at once. Not only is the No Bones Beach Club a cool little Tiki bar, it's also a vegan restaurant. The story goes is that before the bar opened up, the owners of the No Bones Beach Club had a food truck serving their vegan fare. The food truck was so successful that they wanted to open an actual sit down place, which ended up being the bar.
The decor is totally dialed in and the atmosphere is totally chill. The servers are all really cool and friendly. I'm not a vegan, so I had questions about the food. They were more than happy to answer my questions.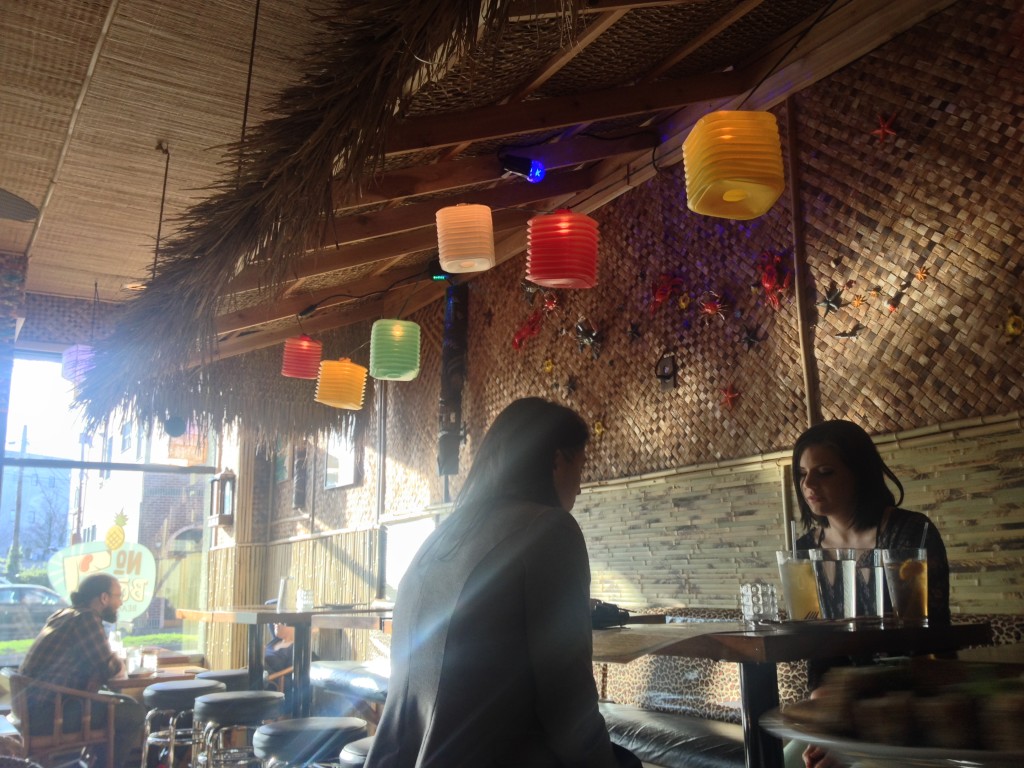 This is the drink menu. As you can tell, it's not very long, but I think this list is going to grow as time goes on.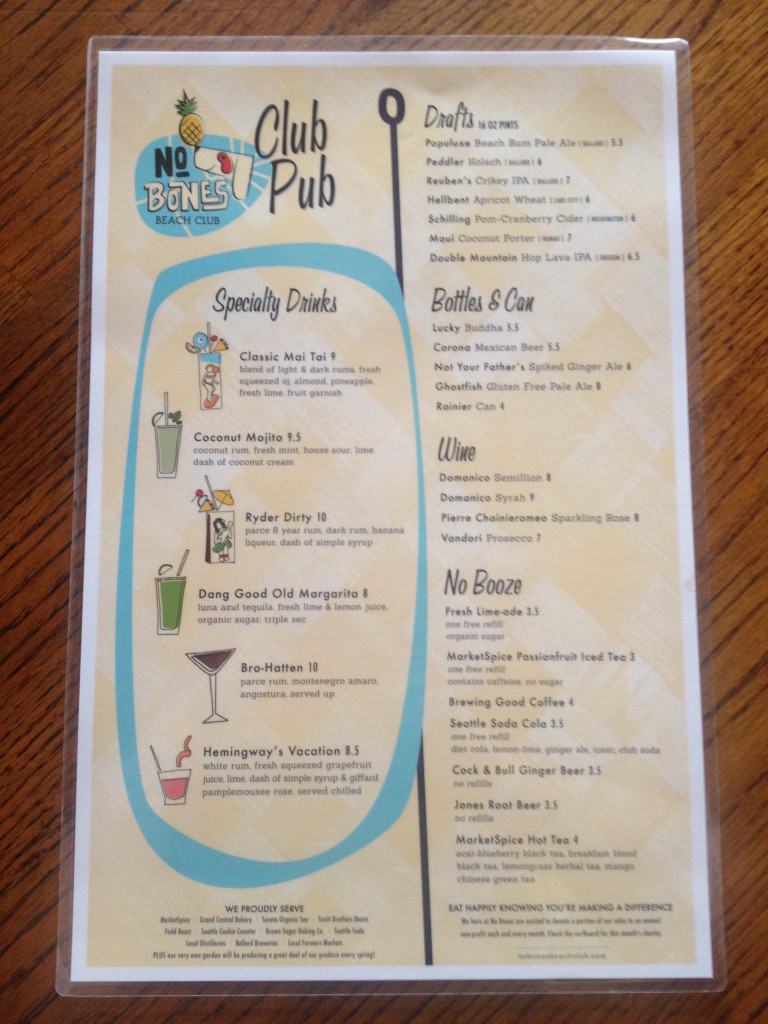 I ordered the Ryder Dirty…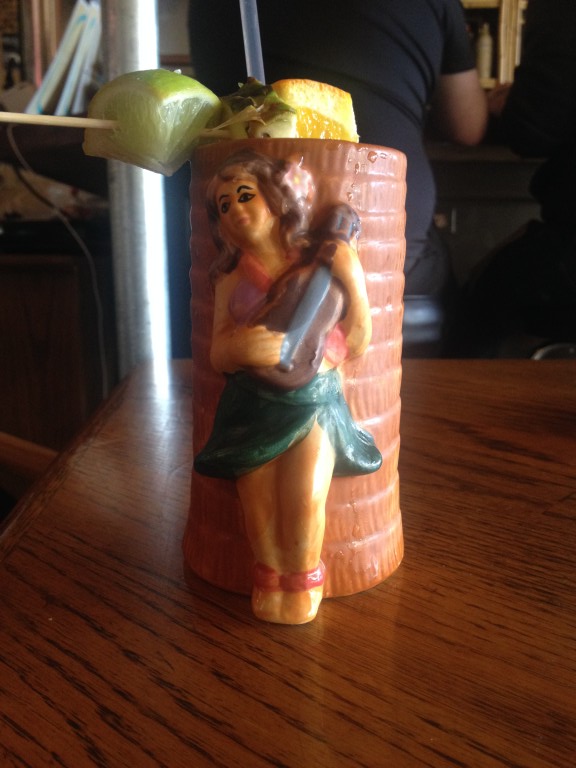 It's a totally unique drink which has banana liquor in the ingredients. This is a new one for me!
I also ordered the Cauliflower Buffalo wings. These guys are so tasty, replacing chicken wings with breaded cauliflower and mixing it up with hot sauce. Simple enough, but so good!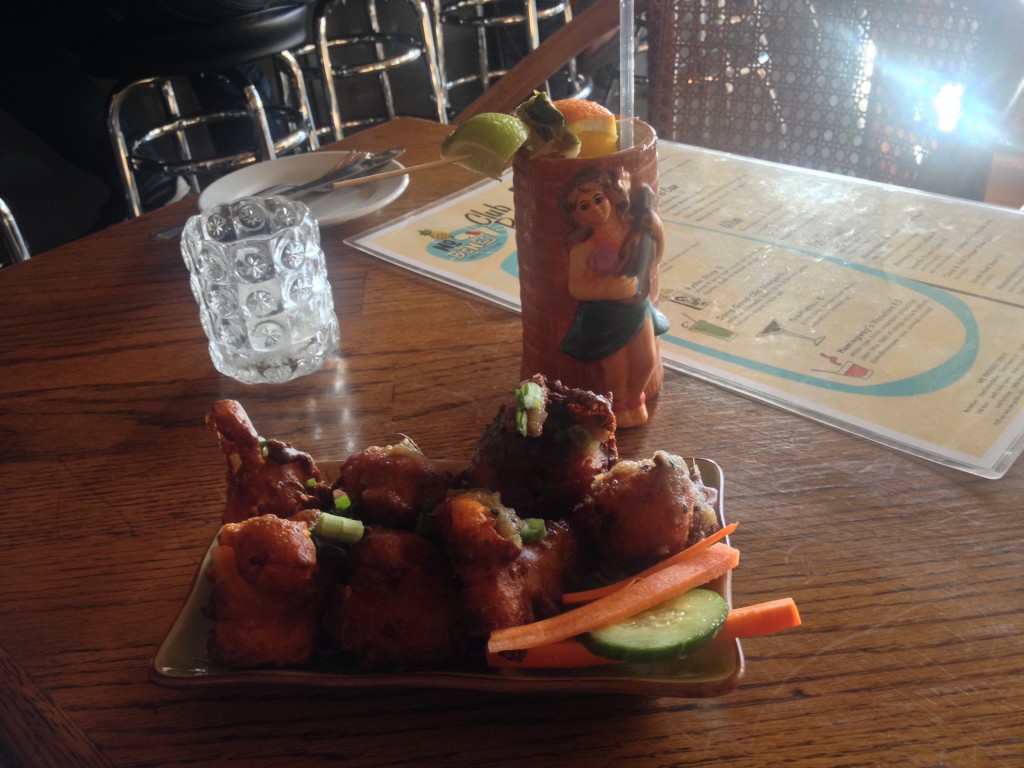 I'm a fan of the No Bones Beach Club. At this point, I'd say it's a vegan restaurant that happens to be a Tiki bar. That's cool with me. Seattle needs more Tiki bars and the Bones Club is a welcome addition to The Emerald City!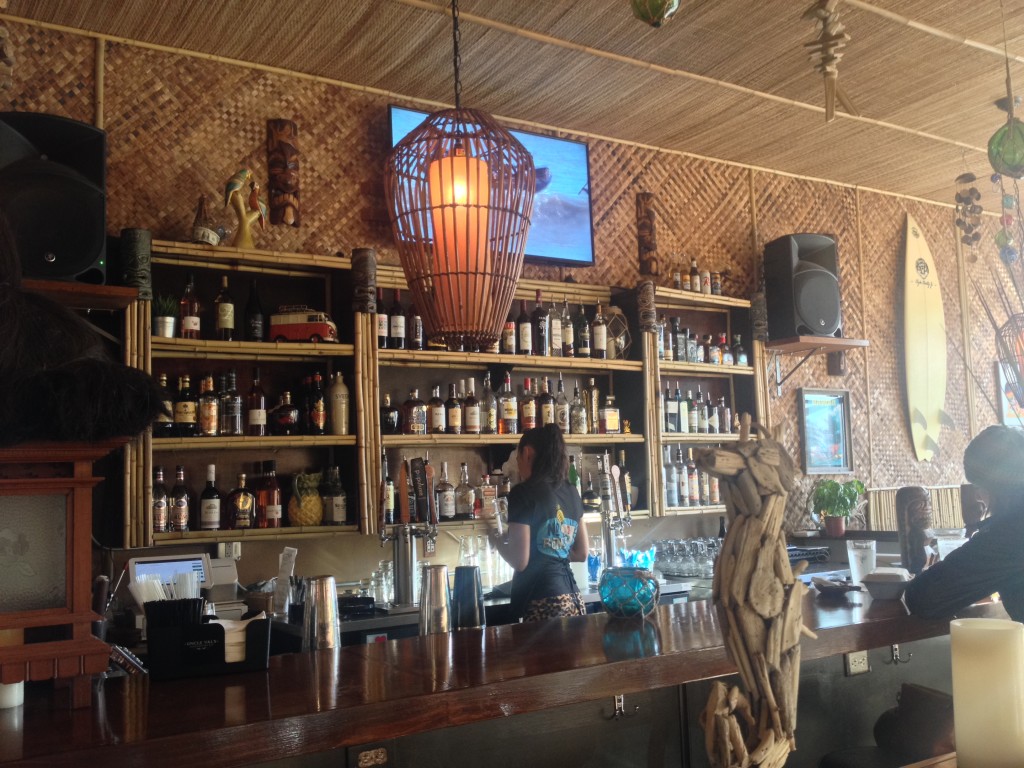 Here is the No Bones Beach Club website.
And here is the Facebook Page for The No Bones Beach Club.