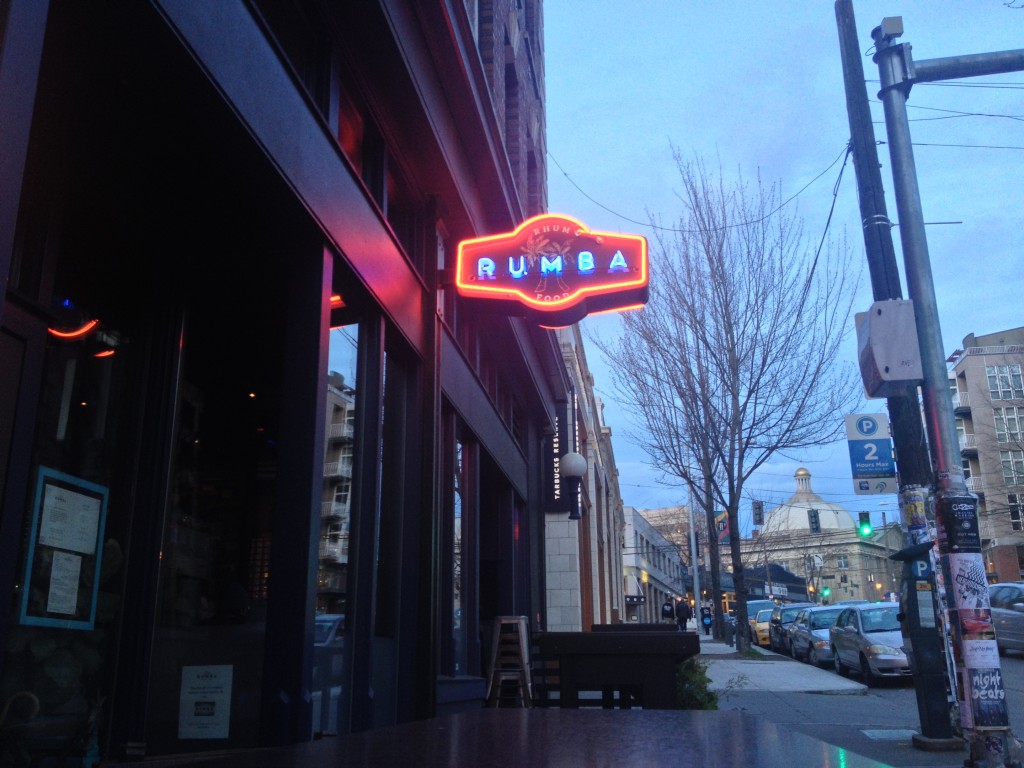 The other night, I watched a really great documentary about Tiki culture called Plastic Paradise: A Swingin' Trip Through America's Polynesian Obsession. It's a must see for anyone into the Tiki lifestyle. There was one point that they brought up which I thought was fascinating. Don the Beachcomber borrowed many of his cocktail ideas from the Caribbean! When you dig into the roots of Tiki culture as we know it, many of the ideas were actually constructed and imagined. Let's be honest: do you really think ancient Polynesian societies were sitting around drinking cocktails with umbrellas in them?
I've known about Rumba for some time and I'll be honest, I never really had any interest in checking it out. I knew they serve great drinks, but Rumba isn't really a Tiki bar…
Well, a couple weeks ago I was going to a concert at the Paramount in Downtown Seattle. Rumba is literally two blocks away from the Paramount. My friends and I had some time to kill before the show started, so I suggested we check out the place…
I walked into Rumba and the first thing I noticed was a very large wall of rum behind the bar. The shelves ran all the way up to ceiling!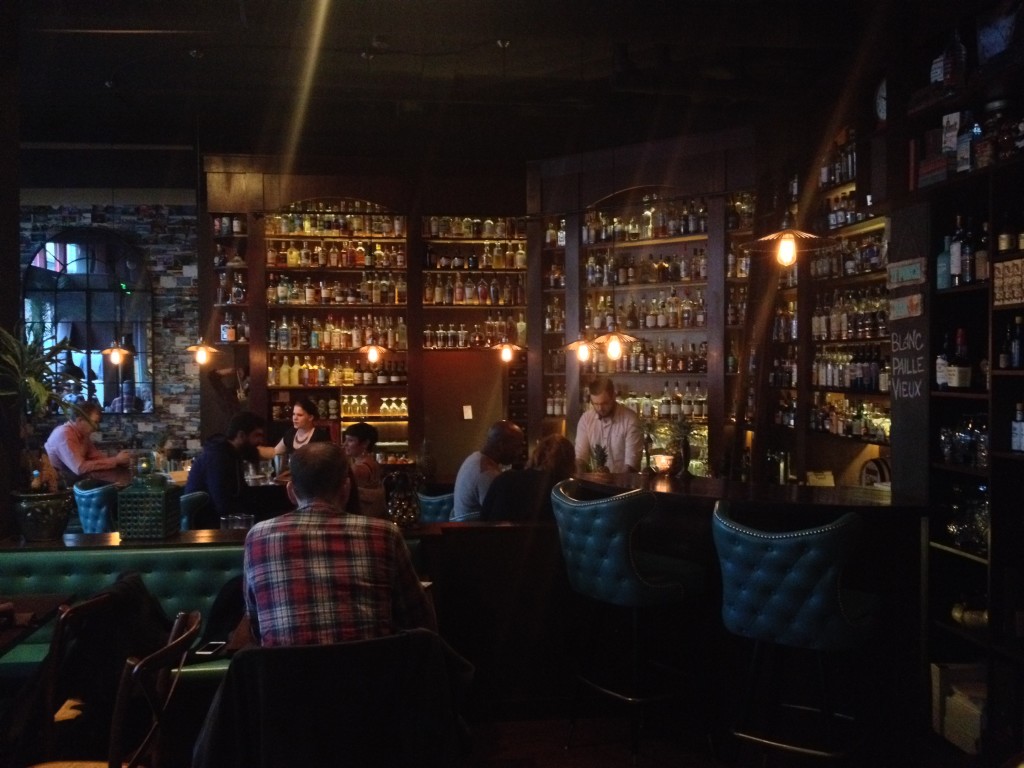 My friends and I grabbed a table and we checked out the menu…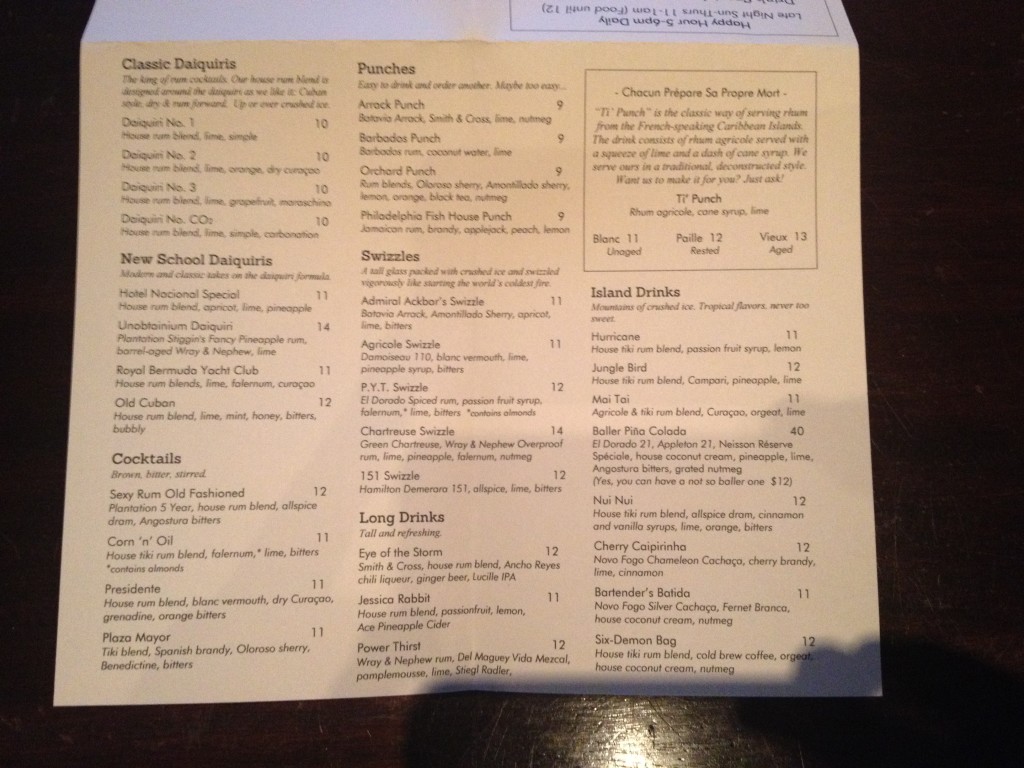 I was pleasantly surprised of the many Tiki drinks they served. To be honest, I've been to Tiki bars that actually had less of a Tiki drink selection!
Rumba had a Mai Tai on the menu so I went for the old reliable…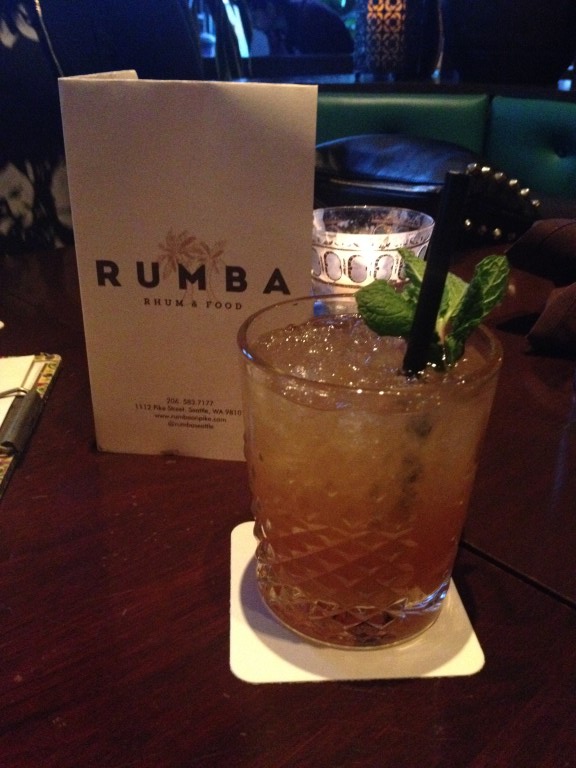 Wow! It was incredible. My friends and I were going to see the metal band Slayer that night, so instead of giving the thumbs up, I gave the devil horns!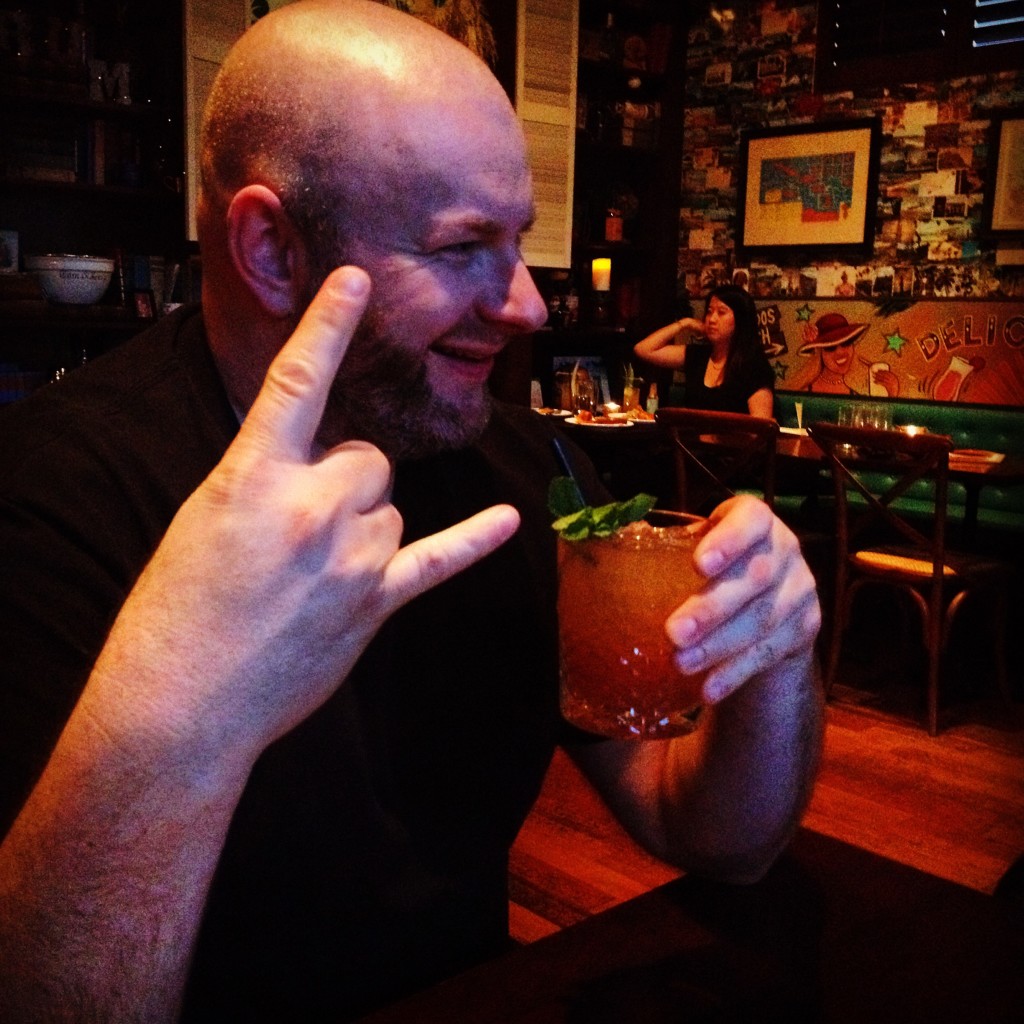 I glanced around Rumba and checked out the décor…
It was very tasteful and calming. It almost felt like I was sipping my drink while being somewhere in the Caribbean. I was really starting to love this place!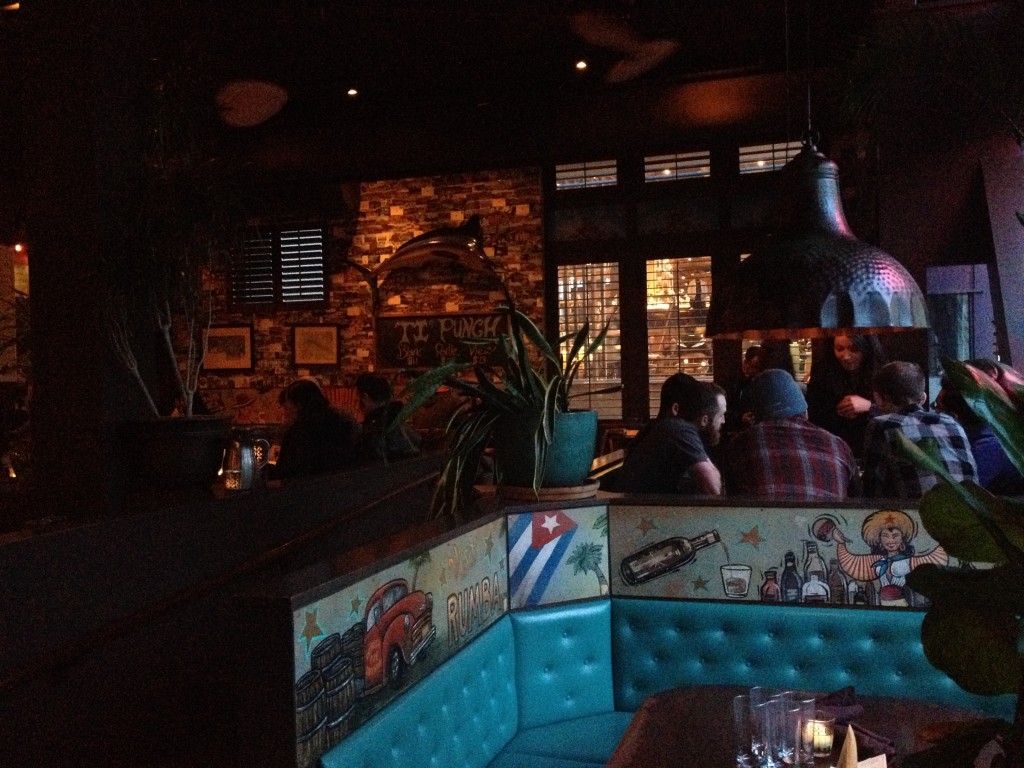 This is what my friends ordered: Coco got a Bartender's Batida, Tommy kept it simple and ordered a Maker's on the rocks, and Zak got a Mai Tai as well. Everyone was very happy with their selections!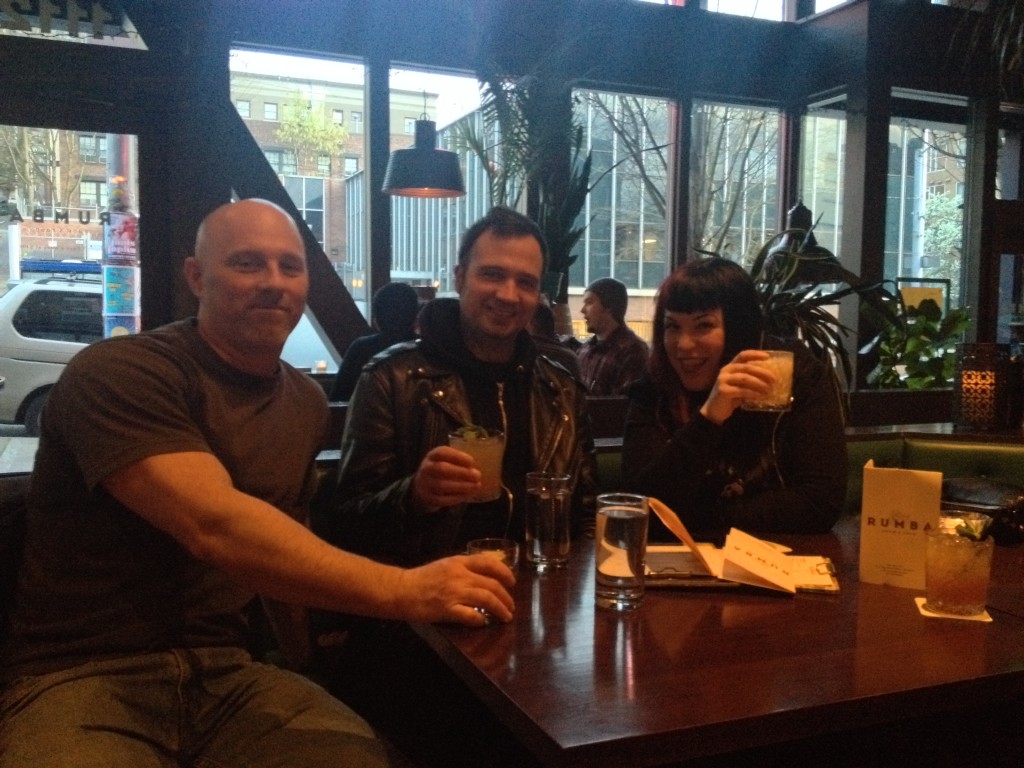 It was soon time for us to head down to the concert. Our drinks at Rumba totally hit the spot and got us in the right mood to hear some great music. I have to be honest, I was very skeptical about having Tiki drinks at a Caribbean style bar. If the Caribbean is where most of my favorite Tiki drinks came from, then the Caribbean is okay with me! I will be coming back to Rumba reallly soon.
Here is Rumba's website.
And here is Rumba's Facebook page.