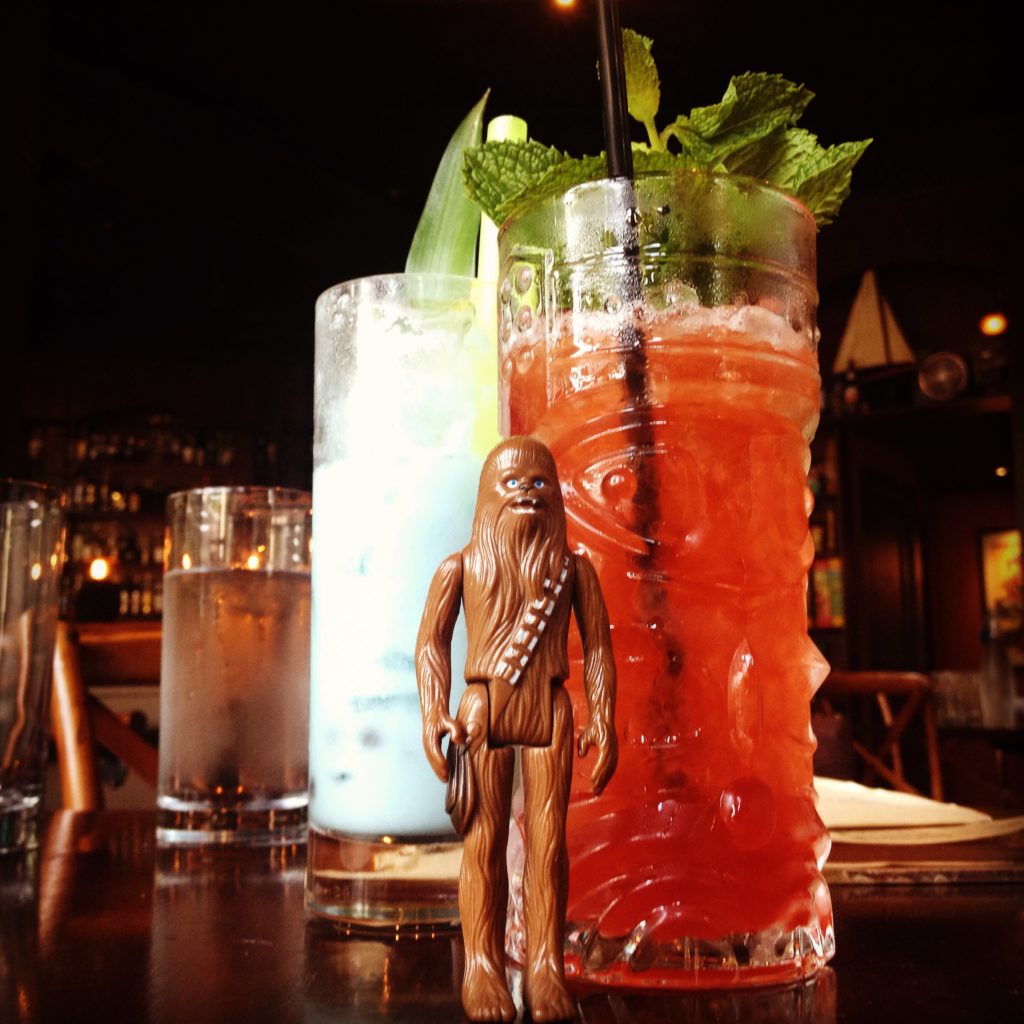 If you didn't already know, the sci-fi fans of the world have proclaimed May 4th to be May the Fourth Be With You Day, celebrating the coolest movie ever: Star Wars!
I grew up with Star Wars and it is indeed my favorite movie of all time. I still have all my action figures from back when I was a kid! With the release of The Force Awakens, Star Wars might be bigger than ever!
May 4th landed on a Wednesday this year and every Wednesday is Tiki Night at Rumba. Rumba had a great idea: combine Star Wars and Tiki! A special menu was created that had Star Wars and Tiki themed drinks. Here were some of drinks…
The Boba Fete, which was a Blue Hawaiian with Boba balls in it.
Vader's Brainz, which came in a big Darth Vader mug. It's made for six people.
The Mai Tai Fighter, which was Just a Mai Tai with a cooler name.
This was the full menu…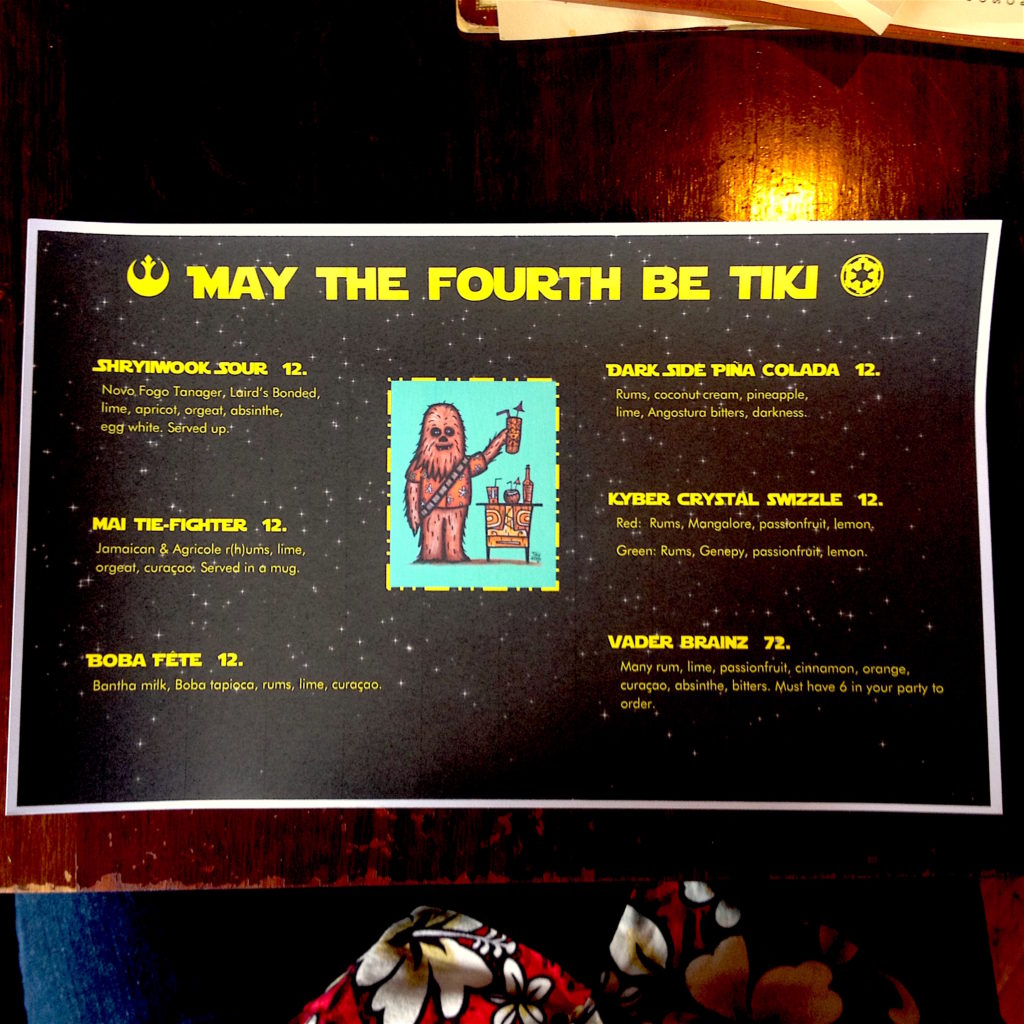 My good buddy Rob was up from Portland so we decided to get our Star Wars on!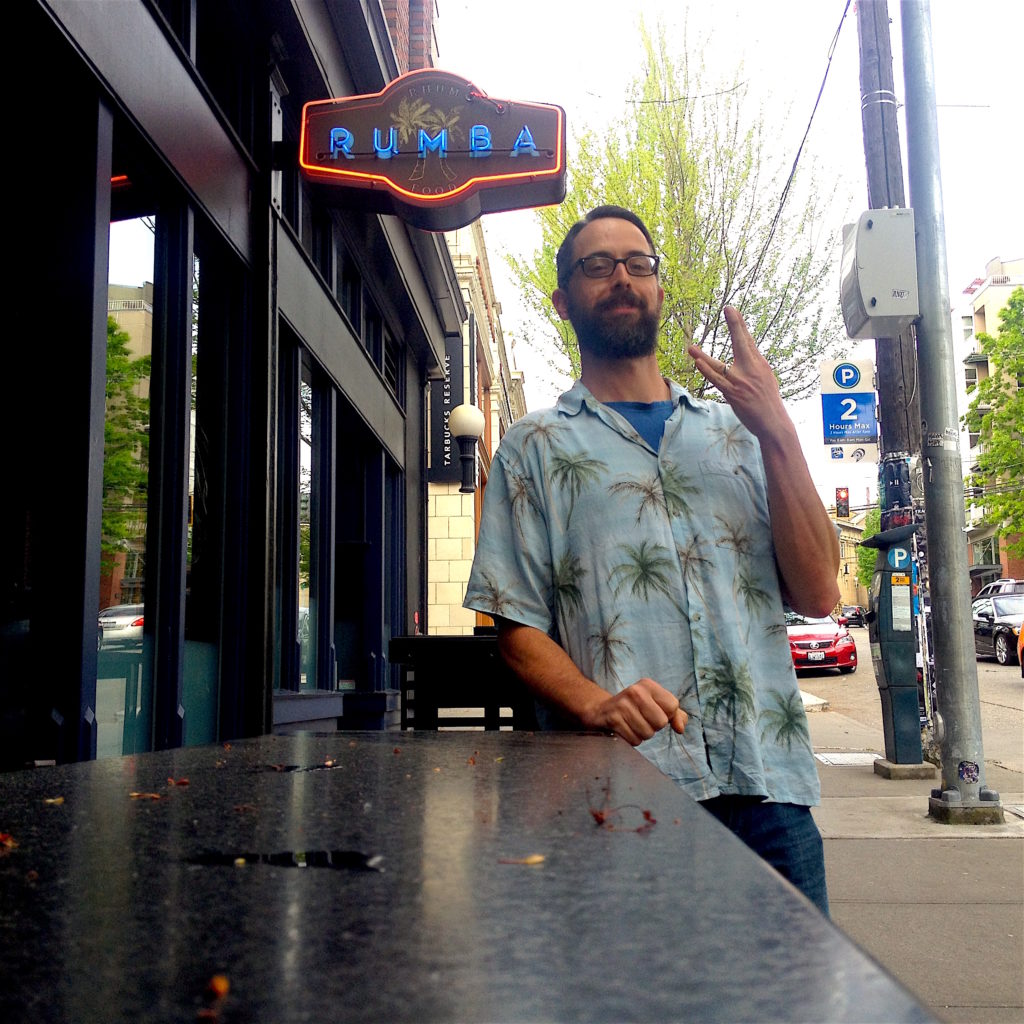 Rob was just kidding. He's a Star Wars fan!
I wanted to combine Tiki and Star Wars, so I wore my favorite Aloha shirt and had my 1977 Chewbacca action figure as my co-pilot sitting in my pocket.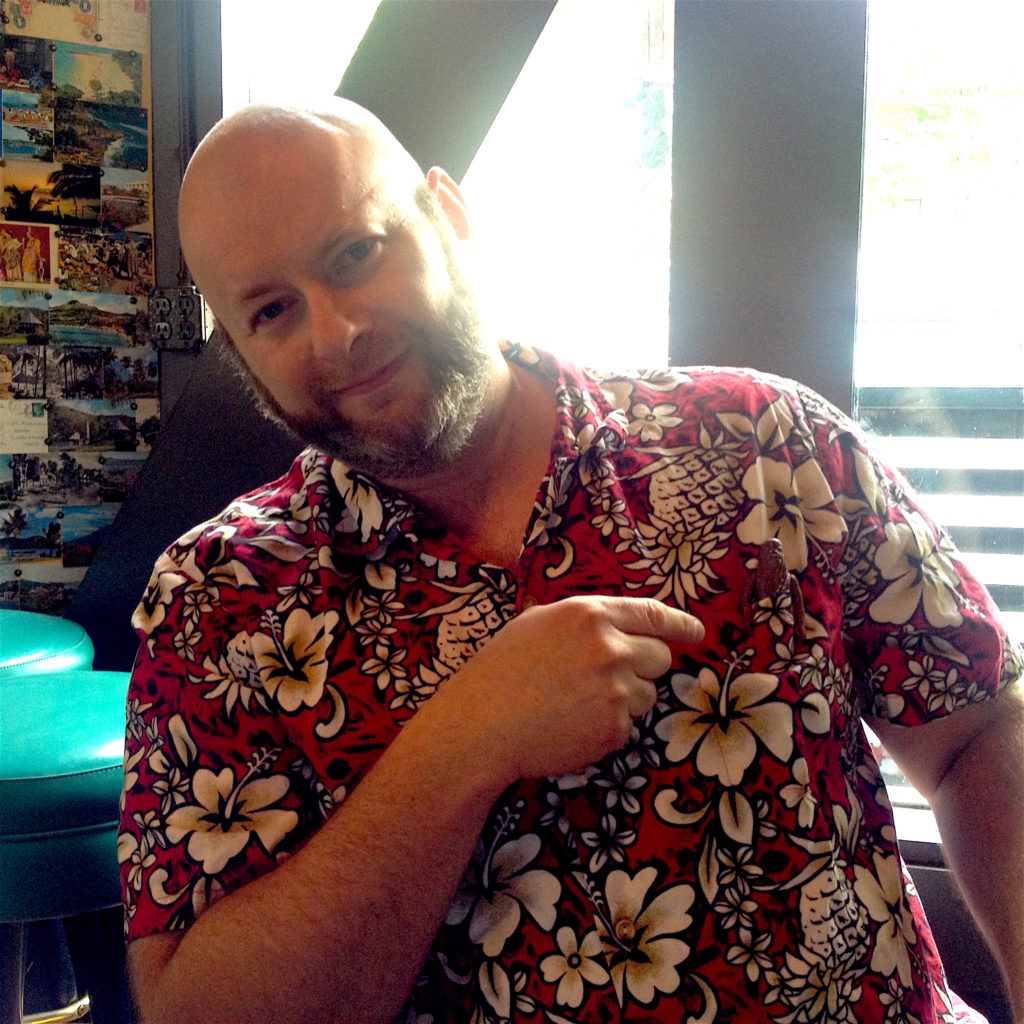 My old pals Chris and Hanjing live close by, so I invited them along. We grabbed a table at Rumba to get our Star Wars on!
Round 1
We all ordered off the special Star Wars menu.
Our server was Ally and as you can see, she had Star Wars spirit! Or would it be the Force?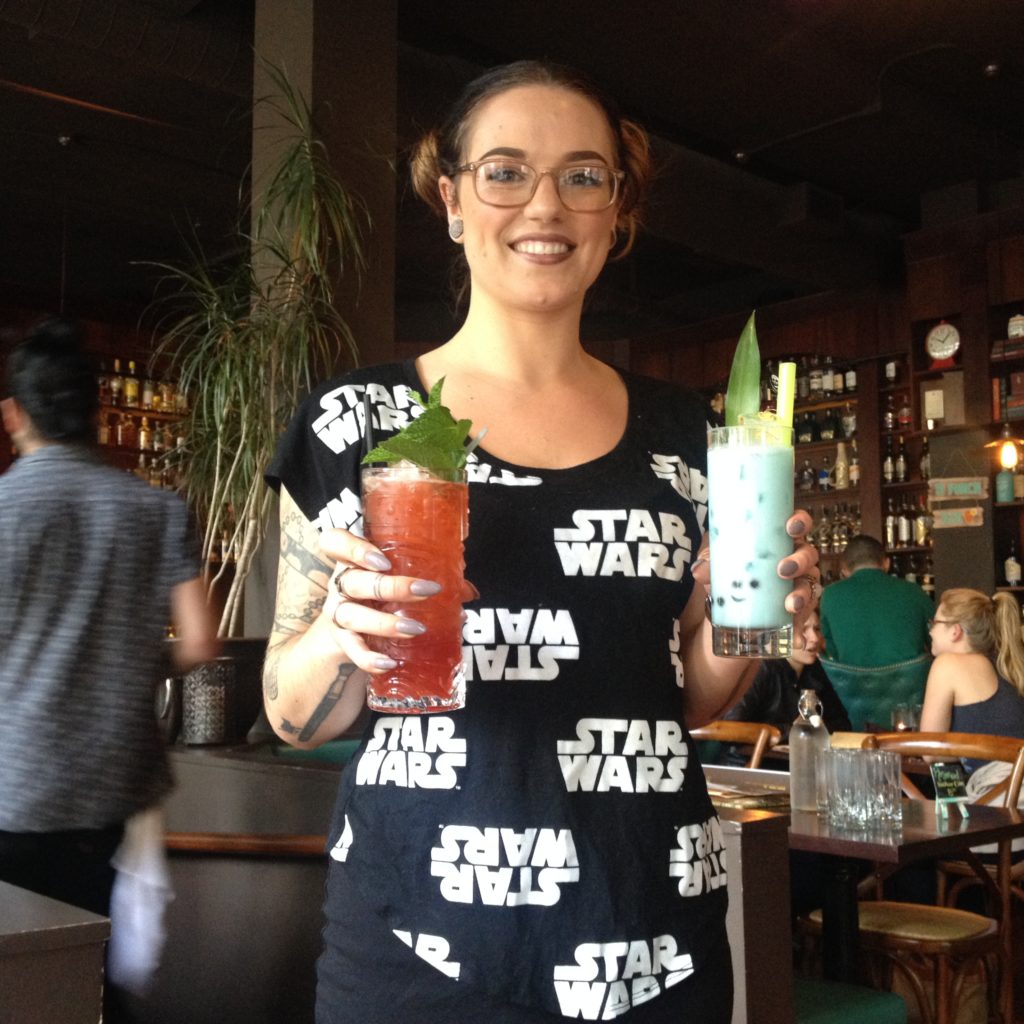 Rob and Hanjing ordered the Boba Fete…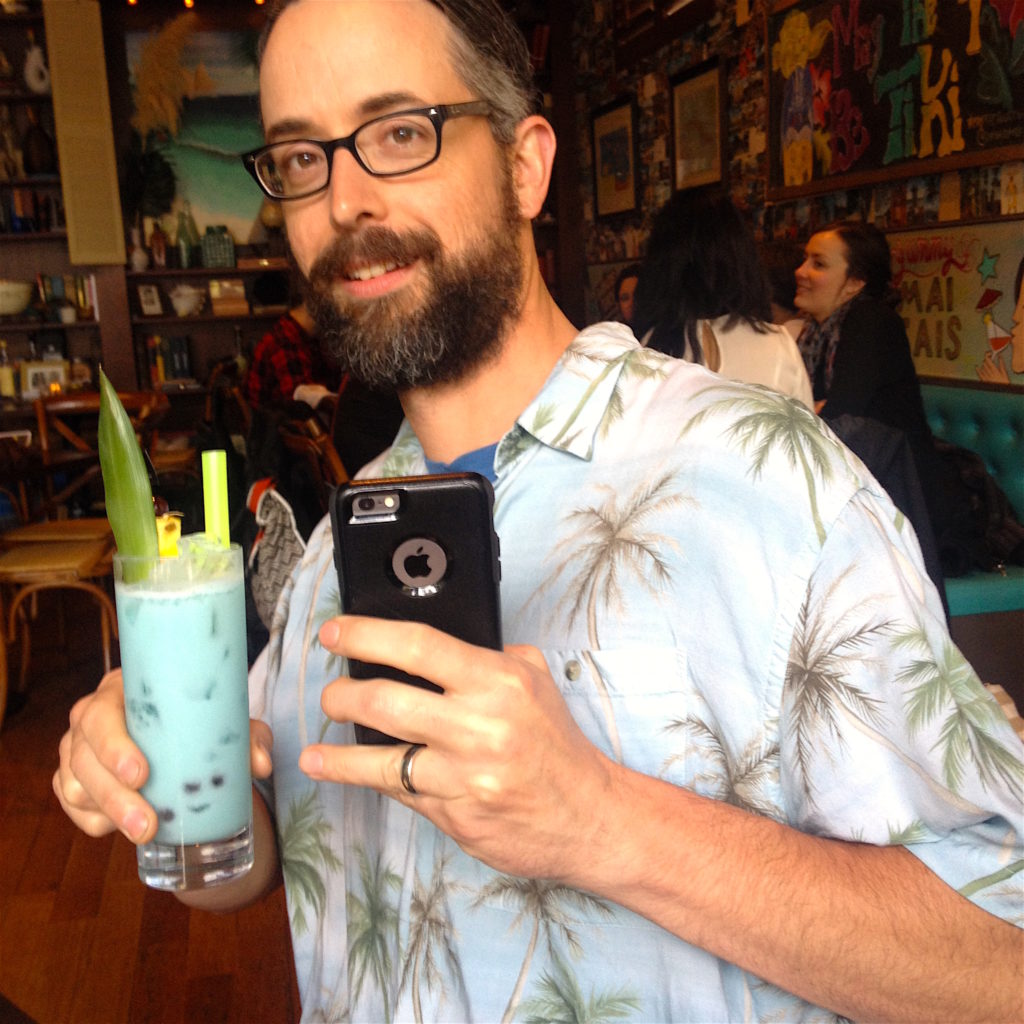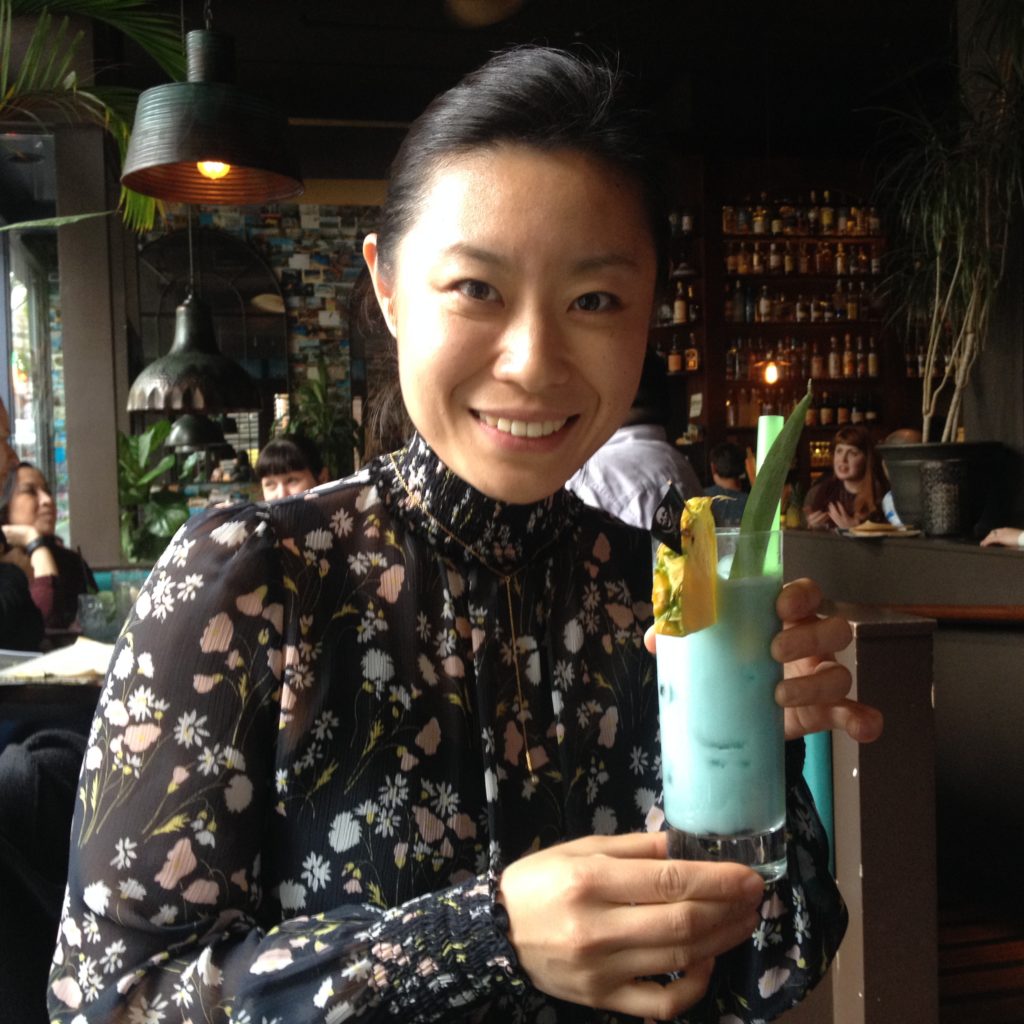 I got the Red Kyber Crystal Swizzle…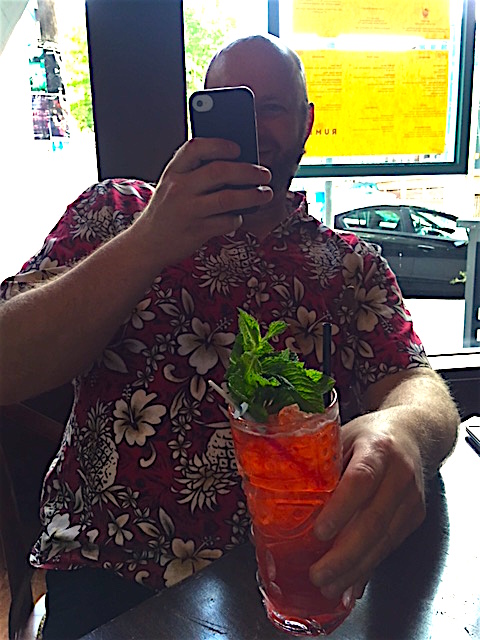 Chris decided on the Shryiwook Sour…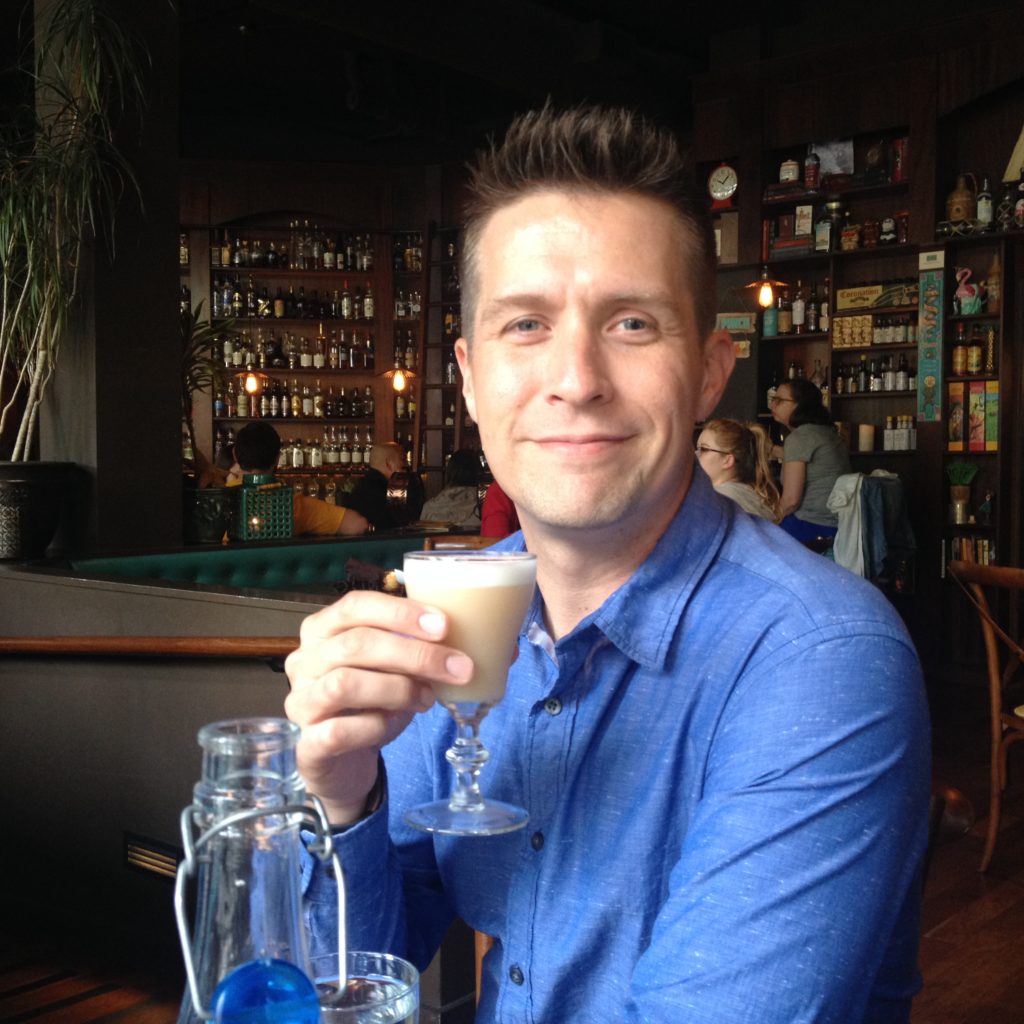 Check this out: they wrote Star Wars on top of Chris's drink!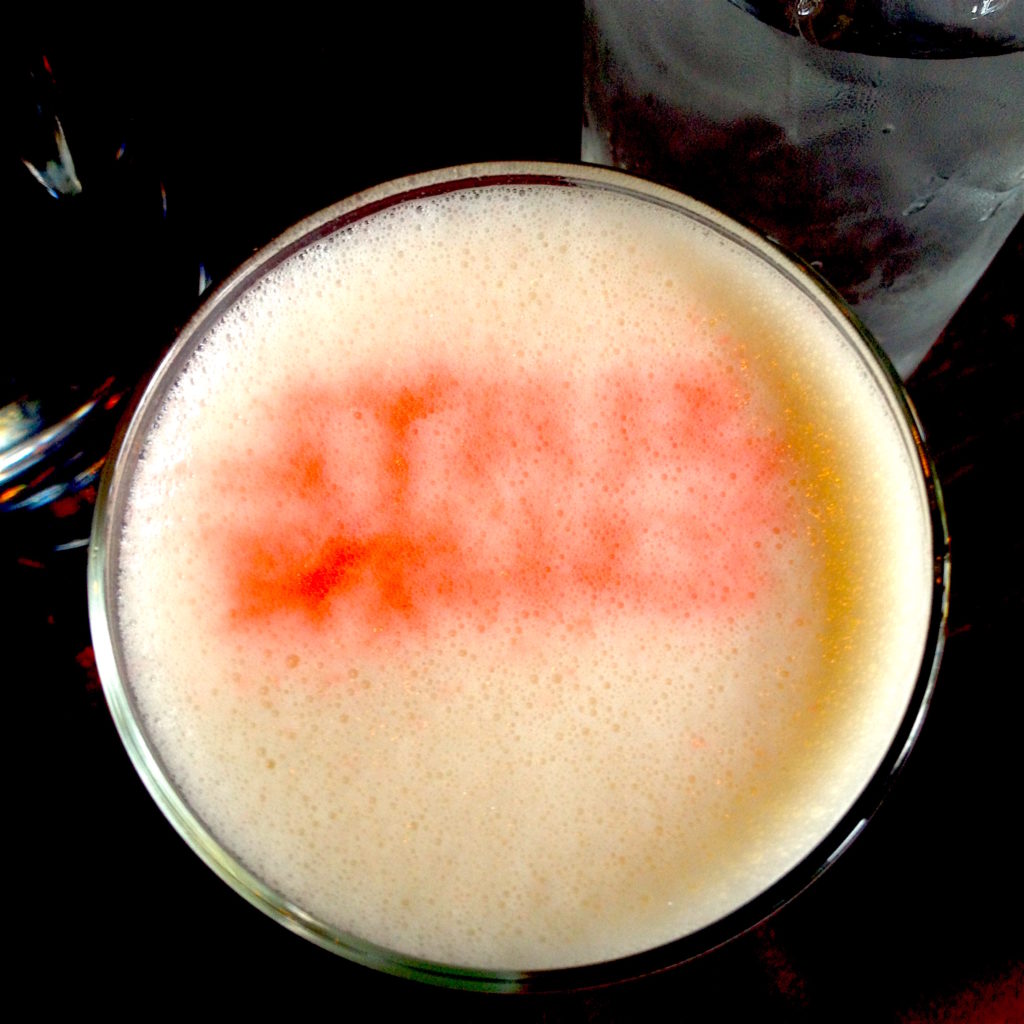 We all tasted each other's drinks and they were all very tasty.
Here's a picture of Rumba's bartenders hard at work…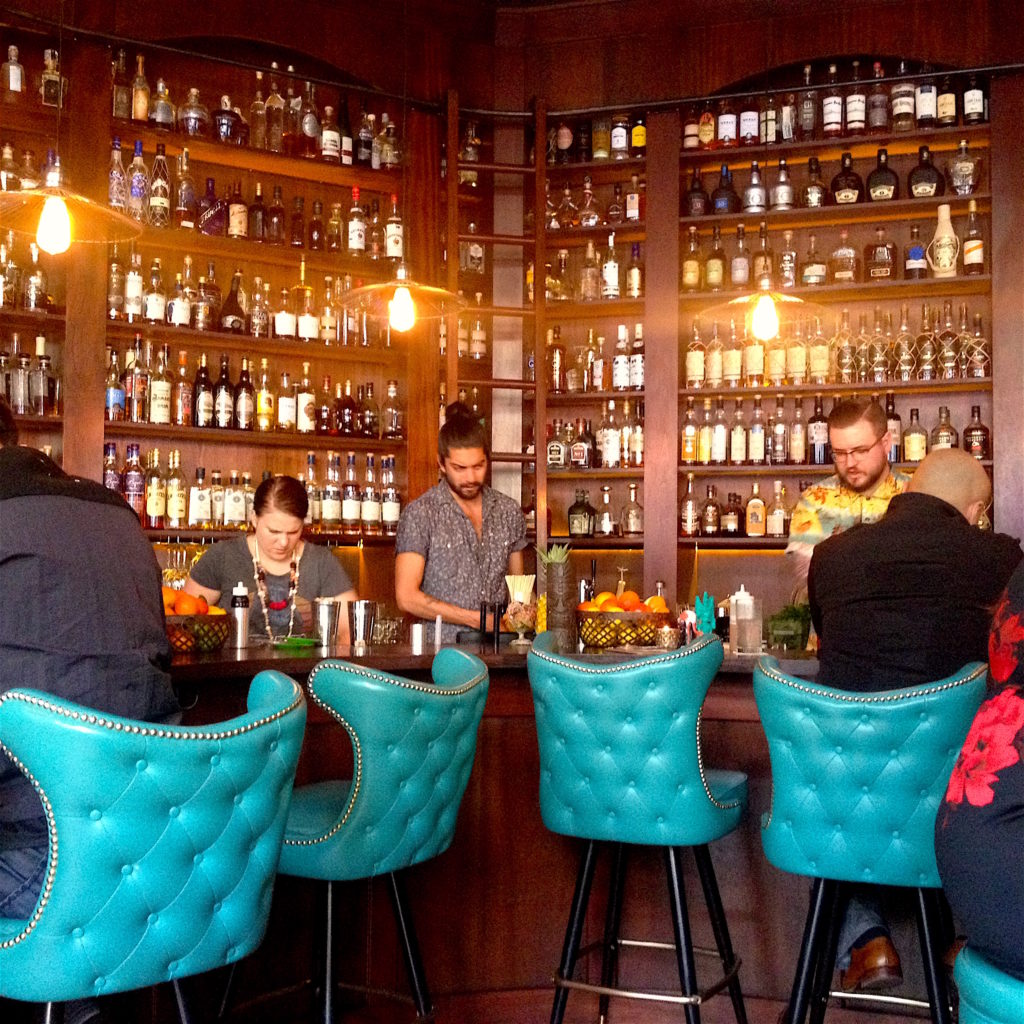 Round 2
After tasting Rob's Boba Fete, I decided I needed to order one.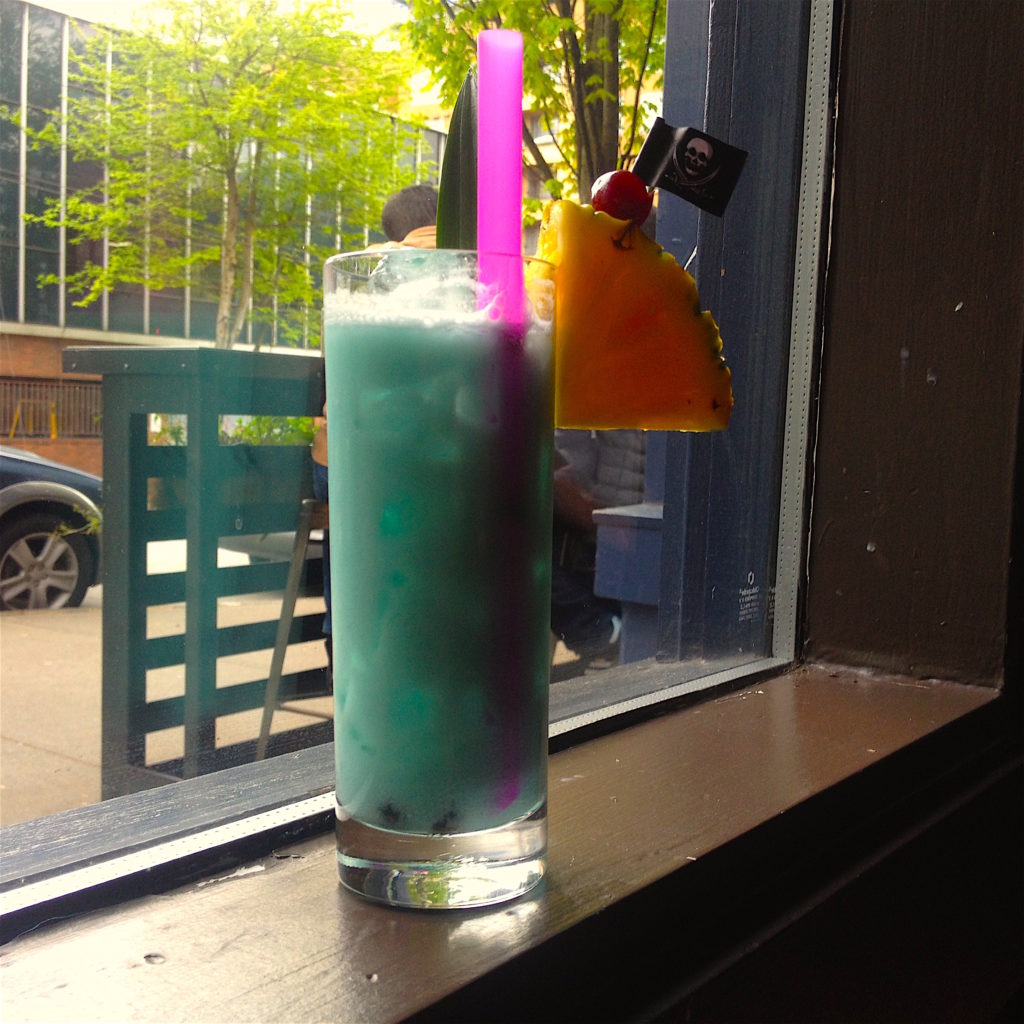 Rob and Hanjing were still working on their drinks.
Chris was ready for another, so he got the Mai Tai Fighter…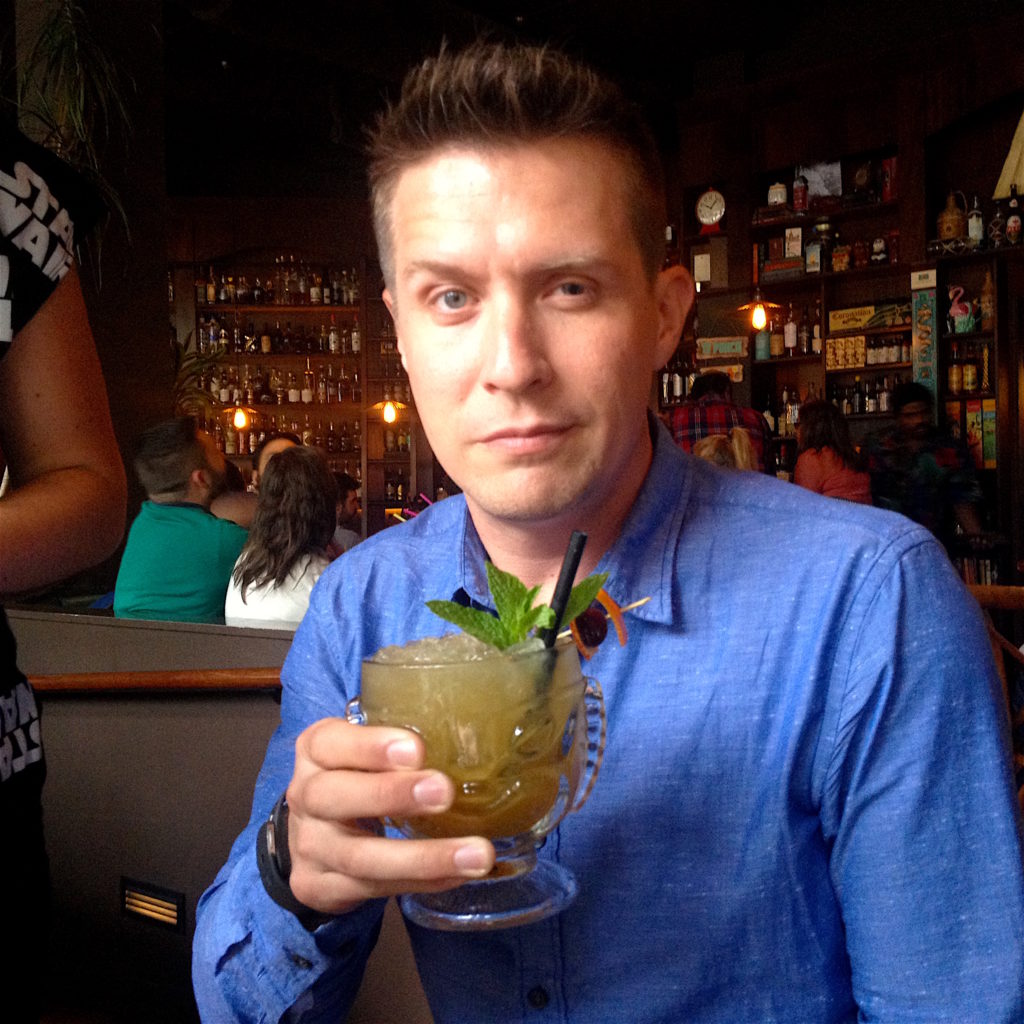 As I was enjoying my Boba Fete, a party of six sitting at a table next to us ordered the Vader's Brainz. I had to get a picture…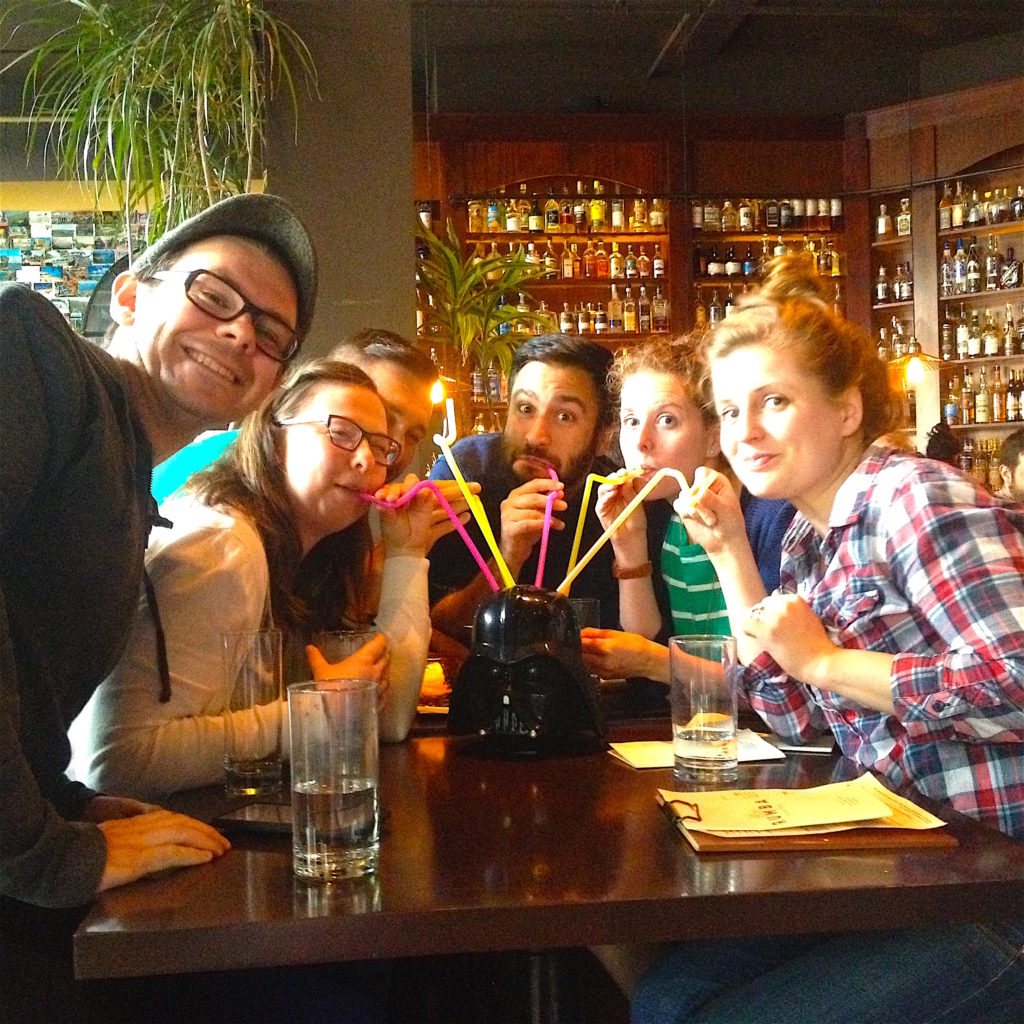 Round 3
Around the time Chris and I were finishing up our drinks, Kate (the manager of Rumba) came over to say hello…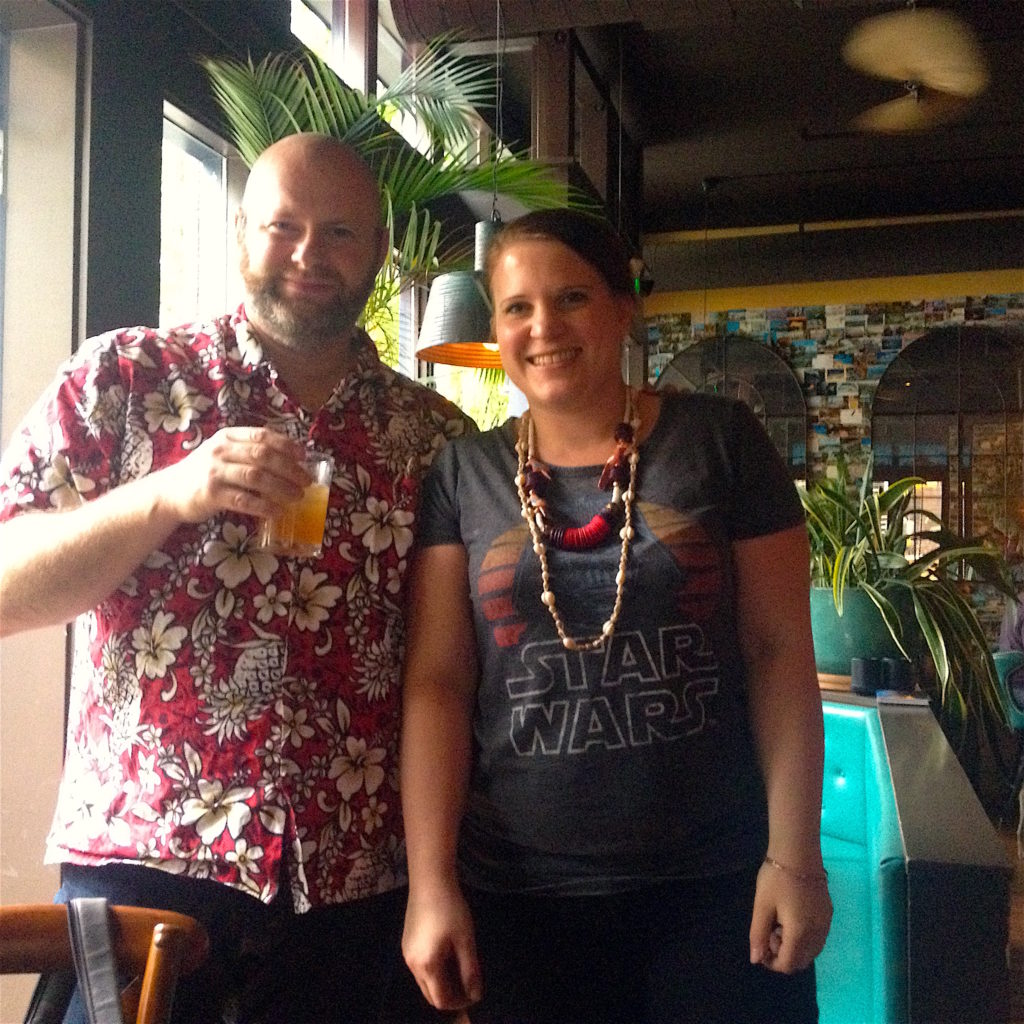 I told her everything was great and she asked if we wanted some more drinks. How could I say no? I'm from Pennsylvania, so I ordered the Philadelphia Fish House Punch…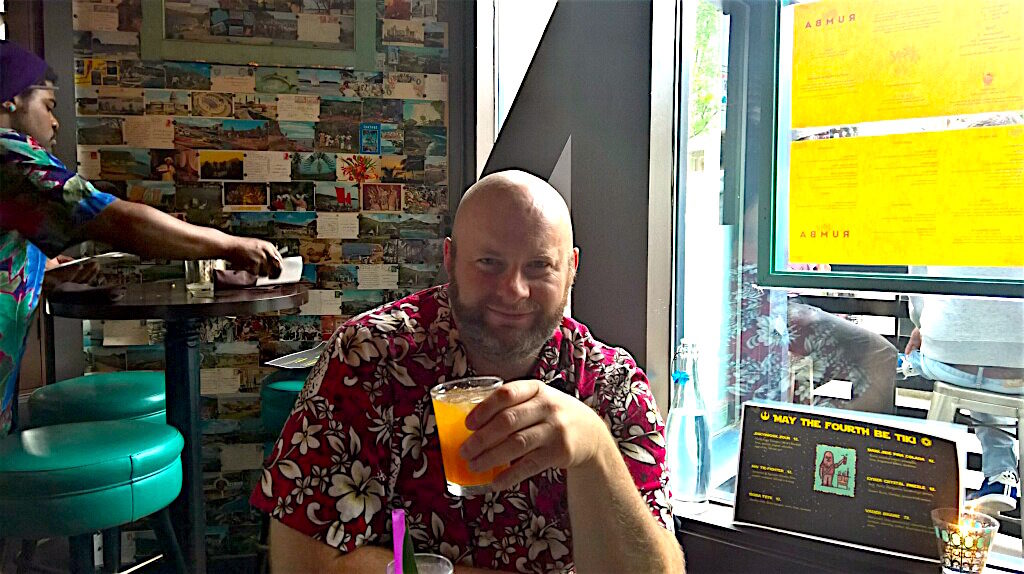 The Philadelphia Fish House Punch was so good that Chewie wanted some!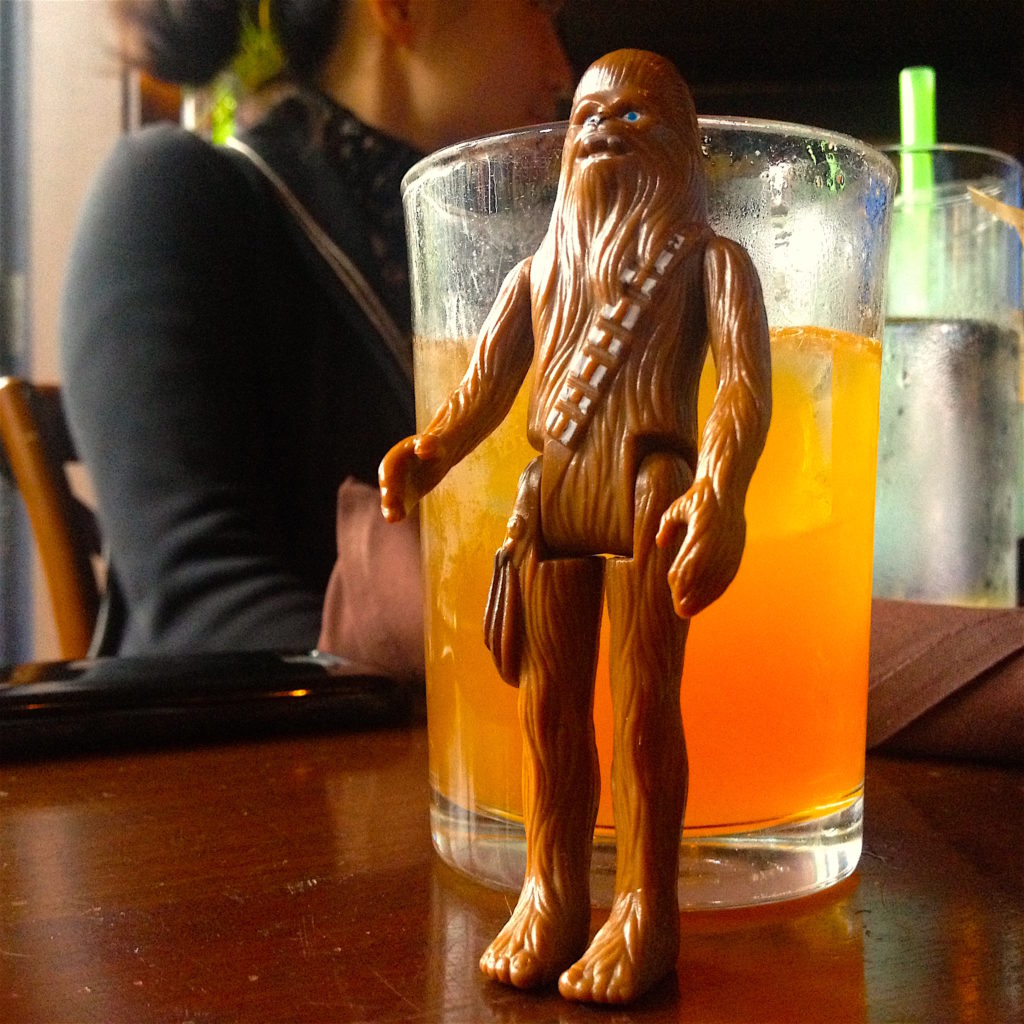 Chris asked if he could get a Sazerac. Kate said "Of course!"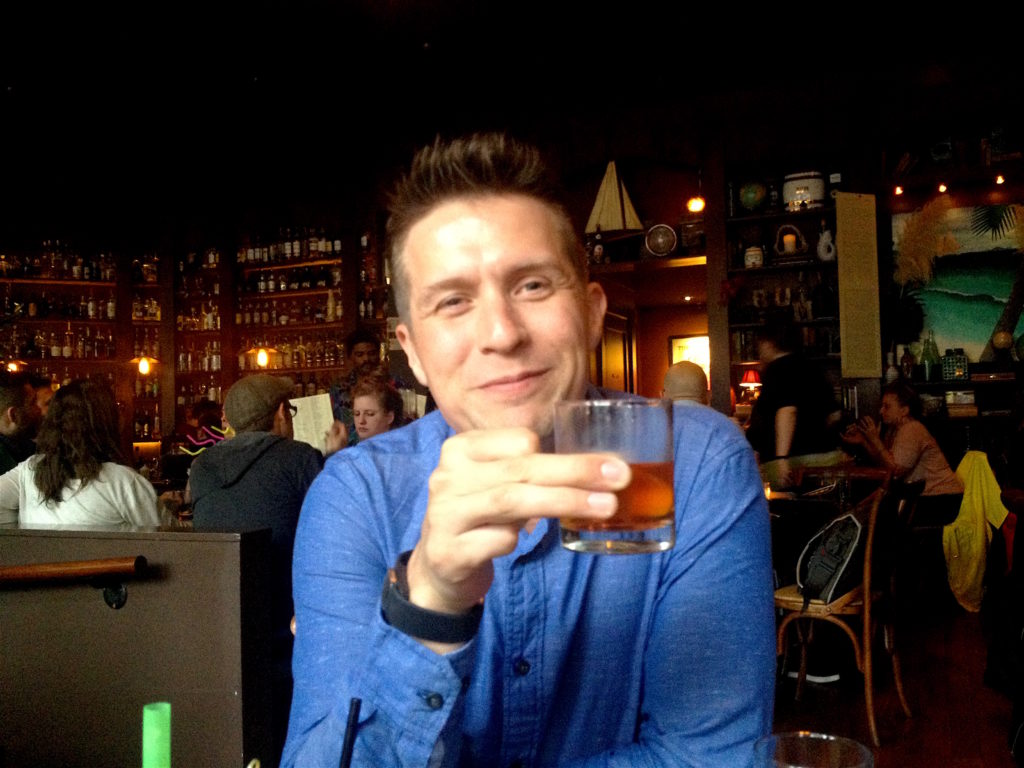 Chris got his Sazerac and was blown away. We all took a taste of his drink. We were all blown away! It was the best Sazerac I ever had. Chris agreed with me.
After 3 rounds of delicious Star Wars themed Tiki drinks, it was time to call it a night. I can't stress how great our drinks were. It will be another year until May the Fourth comes around again, but remember every Wednesday is Tiki night at Rumba. See you all there!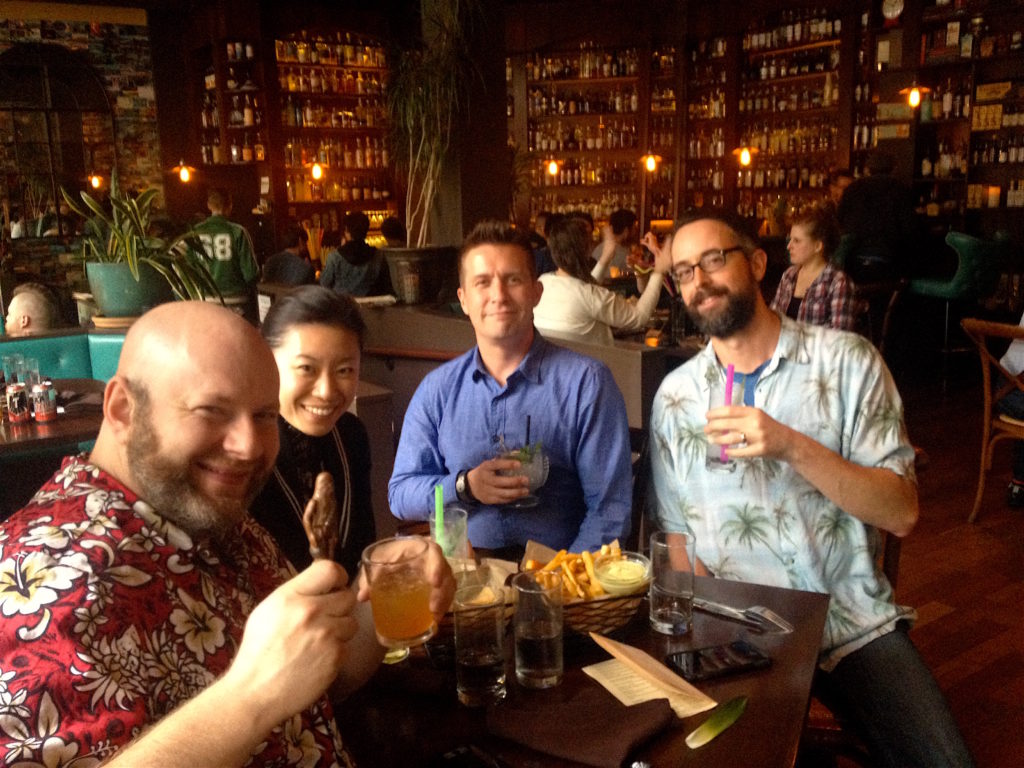 Here is my official write up on Rumba.