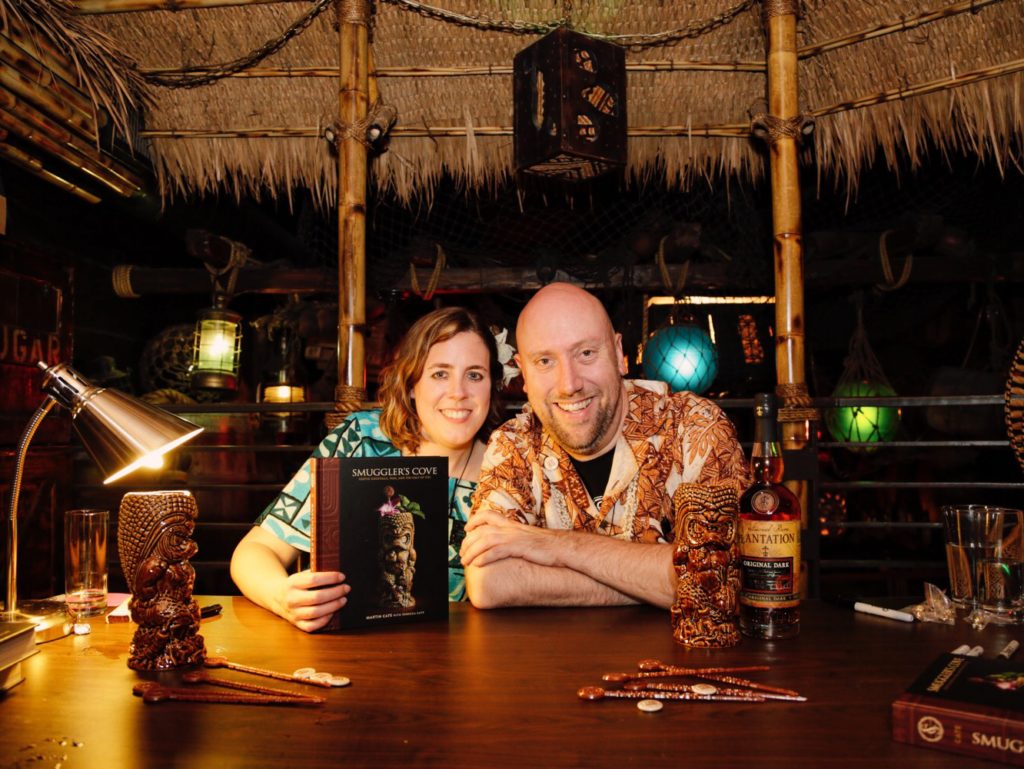 If there is anyone that should be considered a Tiki VIP, it has to be Martin Cate. Martin's Tiki "resume" is just incredible! He has had his hand in several Tiki bars, including Forbidden Island, Hale Pele, Smuggler's Cove, and San Diego' False Island. Did I mention he also wrote one of the most important books on Tiki? It's called Smuggler's Cove, named after his bar. This book covers everything you want to know about Tiki and Tiki culture. It really is an essential read for anyone into the Tiki lifestyle.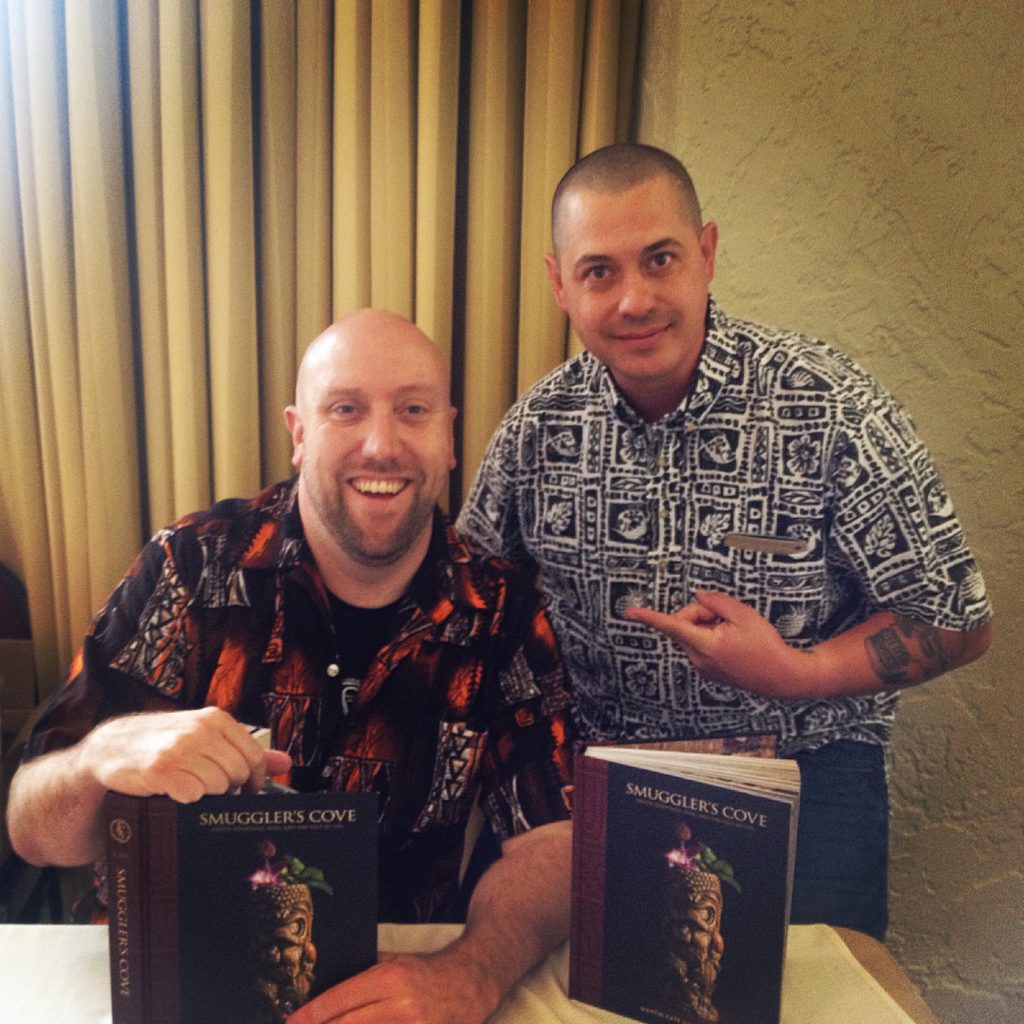 What is your Tiki origin story? When did you get into the Tiki lifestyle and what got you into it?
Martin- I fell in love with Tiki in 1994 on my first visit to a Trader Vic's in Washington, DC.  I loved the immersive environment and the stark contrast with the surrounding hotel.  We threw a home Tiki party in the late '90s, which led to us building a home bar. We ended up meeting plenty of like-minded people, largely through Tiki Central.  We started going to Tiki events in 1999 and have done so ever since.
You live in the Bay Area. What is the Tiki scene like there?
Martin- The Tiki scene is great here! There are quite a few long-time and passionate enthusiasts that I'm happy to call friends. We're also fortunate to have some great Tiki bars to gather in all over the Bay Area and an ever-growing list of home bars, too!
Can you talk about your time with Forbidden Island?
Martin- My two partners and I opened the bar in 2006. I designed the drink program and it was the first place of the modern era to marry exotic cocktails with the ethos of the craft cocktail revival.  It's a great space—always good to be in a purpose-built 1960s freestanding bar—and has a lot of really killer decor and features. We made a lot of headway into opening people's eyes about what Tiki really meant and it garnered some national attention.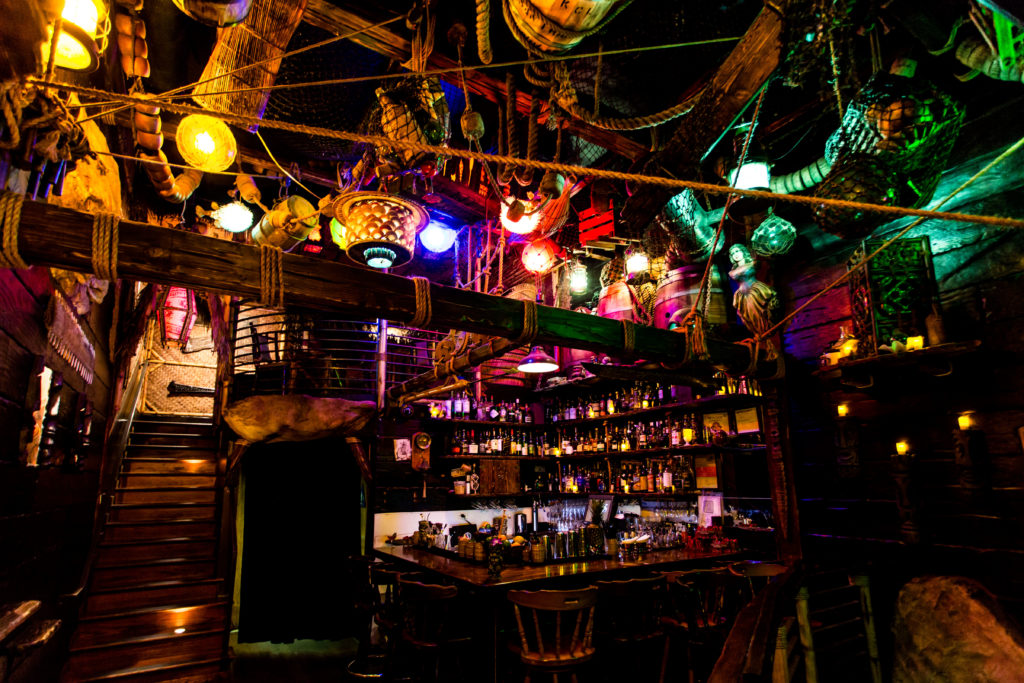 How did creating your own Tiki bar, Smuggler's Cove, come about?
Martin- Smuggler's Cove was my vision to take what I'd done up to that point and elaborate upon it with a more exhaustive cocktail menu, telling the complete story of rum, along with the America's largest selection of rums. I wanted the space to be filled with as much historic decor from old Tiki bars as it could and I also wanted it to celebrate San Francisco's Tiki history.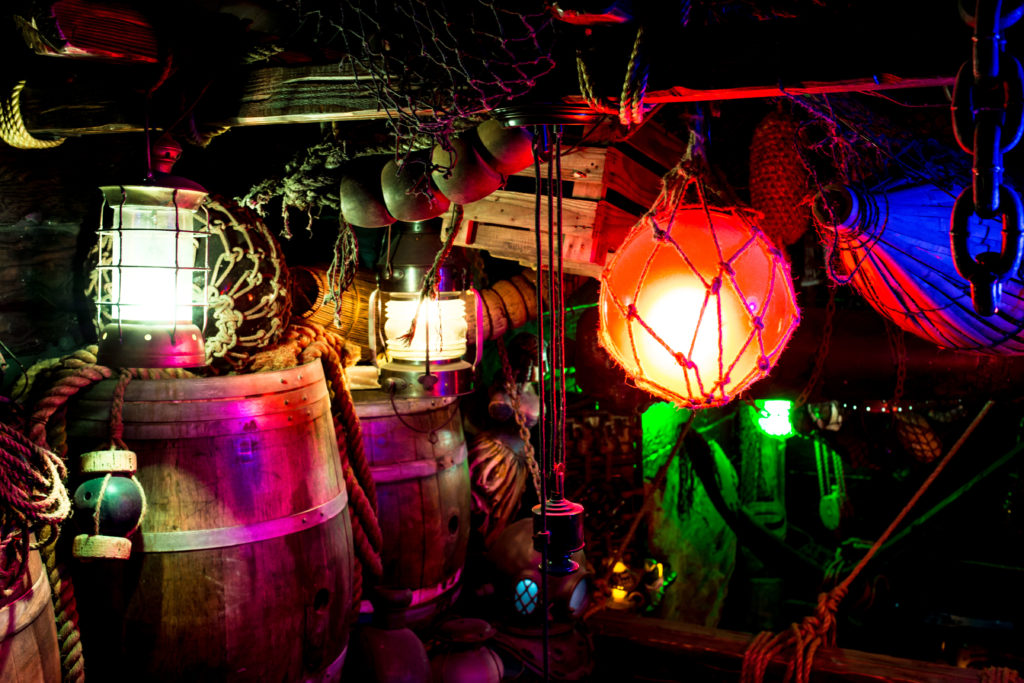 How have things been for Smuggler's Cove so far?
Martin- It's been an incredible journey and far greater than I could have imagined. I'm so happy that people have embraced this little bar and that it's been recognized for our ideas and innovations. We just celebrated being named Best American Cocktail Bar 2016 at the 10th Annual Tales of the Cocktail Spirited Awards and were just named to World's 50 Best Bar list for the sixth year running.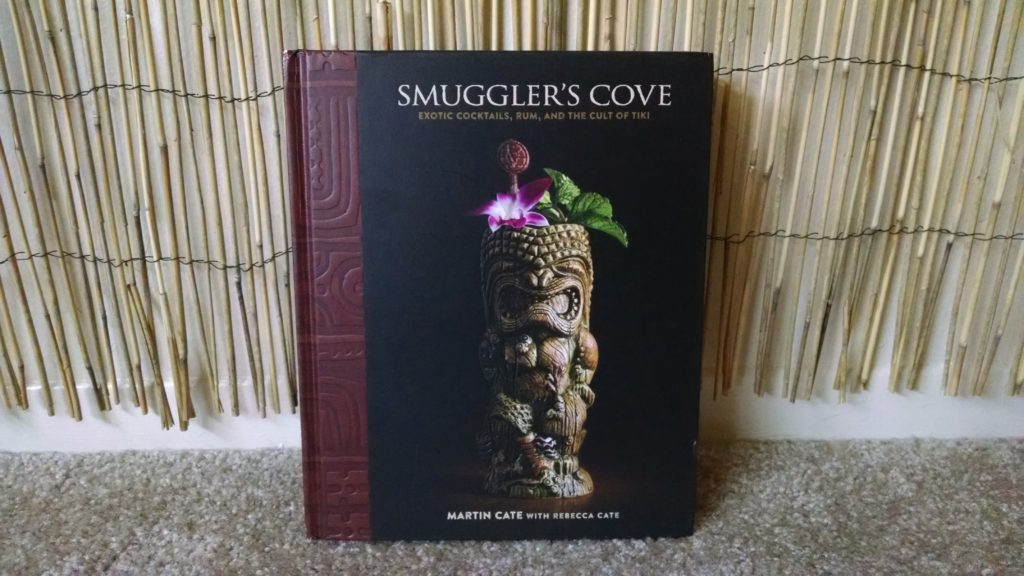 You have written a book called Smuggler's Cove, named after your bar. What made you decide to write the book?
Martin- Rebecca (my wife and co-author) and I were inspired to write the book in order to not just showcase our drinks, but to also put them in the context of the Polynesian Pop movement alongside the great art, music, and design of the era. We also wanted to help people get a better understanding of rum as a spirit.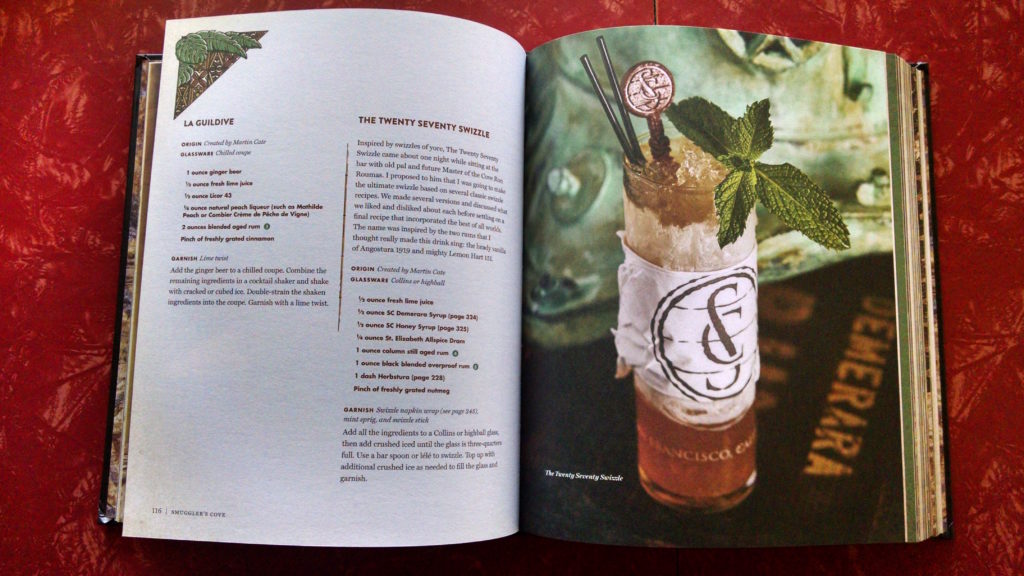 You and your wife Rebecca have been on a book tour hitting Tiki bars across the country. How has the tour been so far?
Martin- It's been great!  We've been so fortunate to see all these new places across the US, especially new Tiki bars we haven't visited before. We also have been really touched by all the kind words that people have said to us. We can't believe the turnout at the signings. It's really an honor.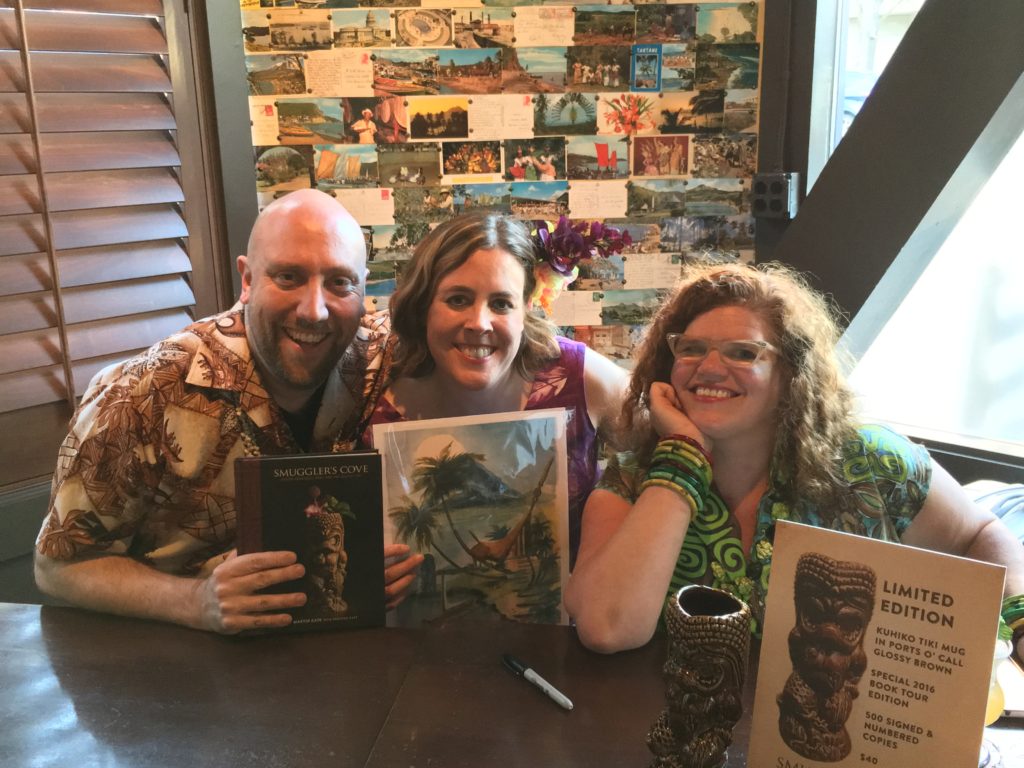 What is your favorite Tiki bar (not including your own)?
Martin- Sorry to be obvious, but it will have to be the Molokai Bar at the Mai Kai.  I mean, c'mon.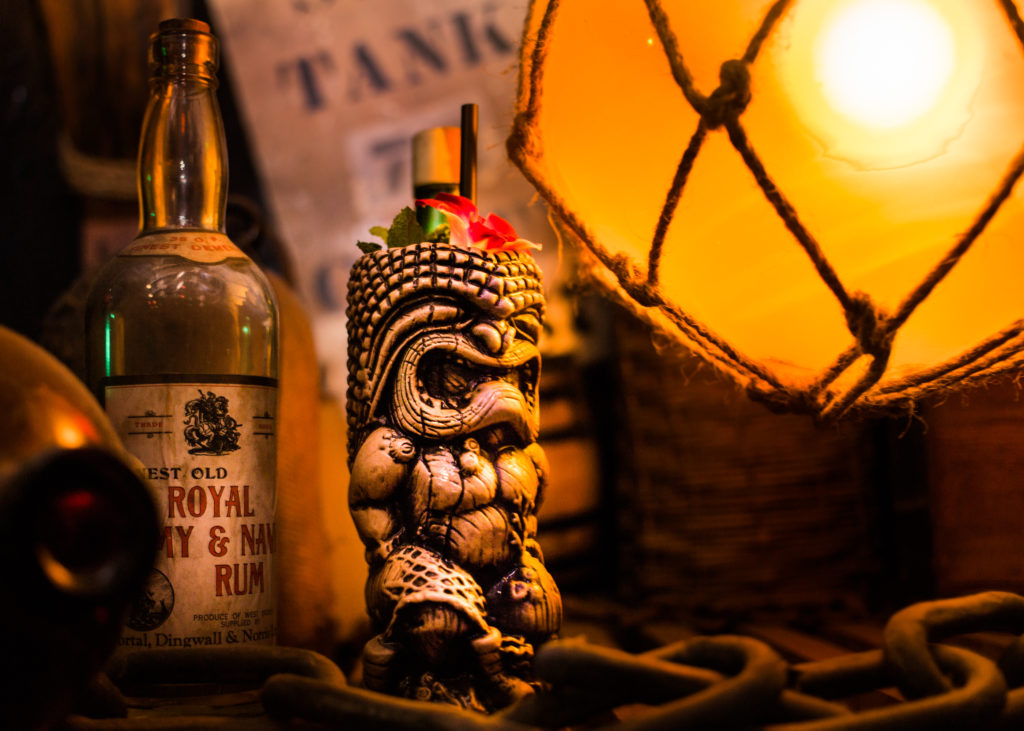 What is your favorite Tiki drink?
Martin- The one you're about to buy me. It's your round.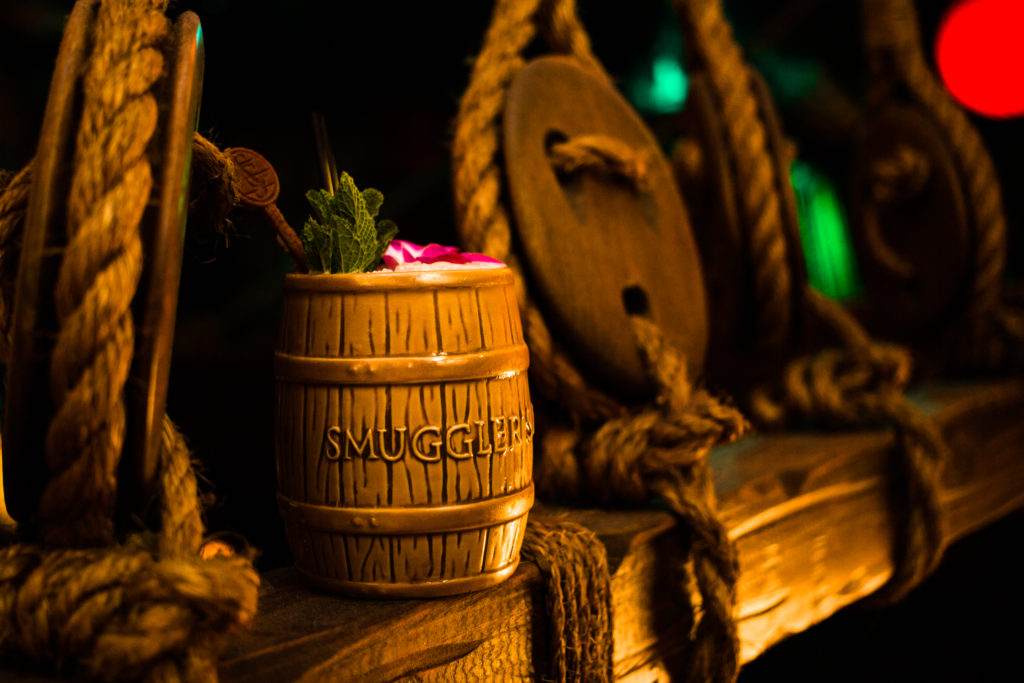 You have an incredible Tiki bar and have written an amazing book. What is next?
Martin- I'm really excited to open False Idol in San Diego, CA in just a couple of weeks.  It's a stunning little space with mountains of carvings from Bosko and lots of beautifully detailed work from Notch. The drink menu is on point and the team is tip-top!
Anything you would like to add or say?
Martin- Keep buying great rum and tell your friends to do the same!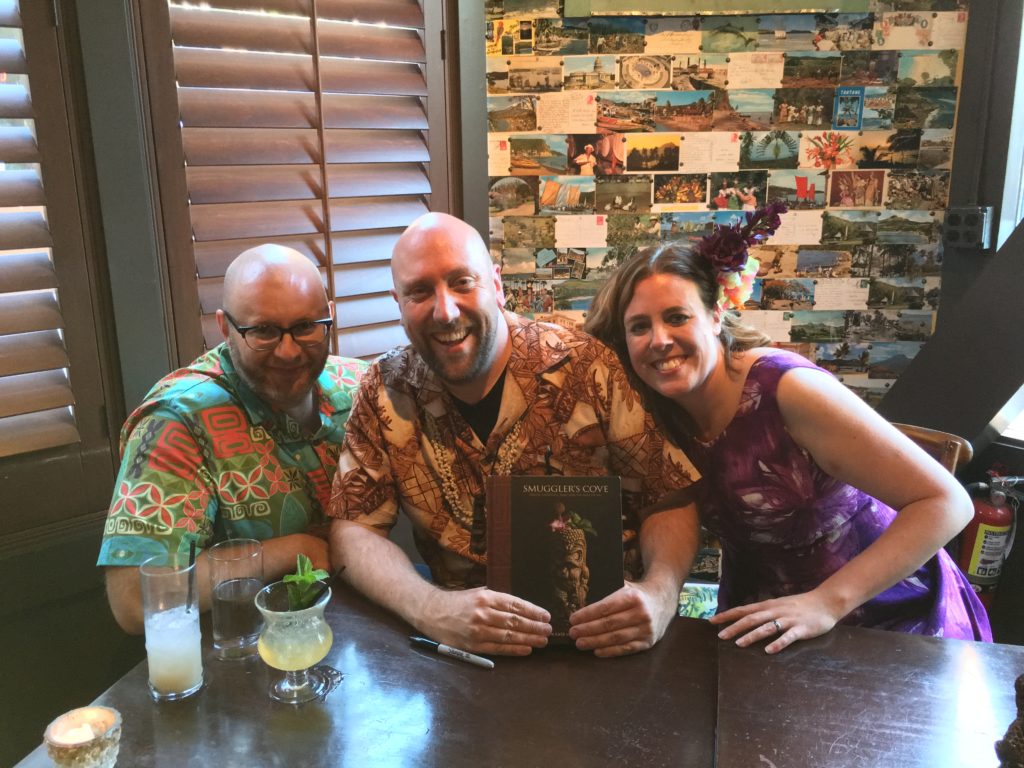 Here is my official write up on the book, Smuggler's Cove.
Here are the links to some of the bars Martin Cate has been involved with: