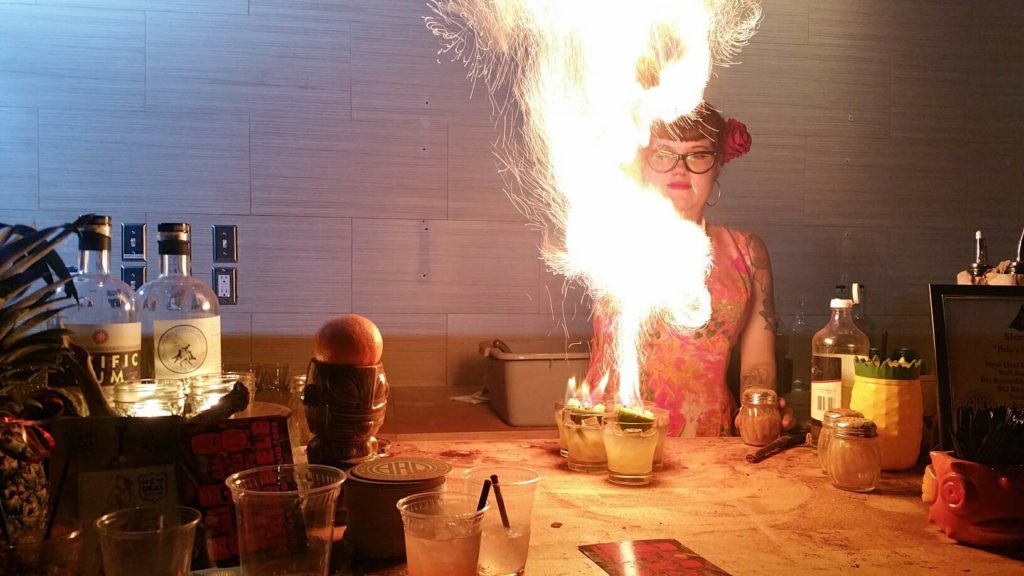 Everyone has their favorite Tiki bar and mine is Hale Pele in Portland, OR. When you walk into the bar and take a seat, you honestly feel like you're in a Tiki hut somewhere in the South Pacific. The décor is incredible. What also is incredible at Hale Pele is the drinks. One of the women behind the bar making these awesome Tiki drinks is Sierra Kirk.
Sierra is unbelievably talented. Her Tiki drinks are some of the best I've ever had. If you want a drink with fire and flames, she's just the woman for the job! I consider her to be one of the great Tiki bartenders right now! Here is Sierra's story…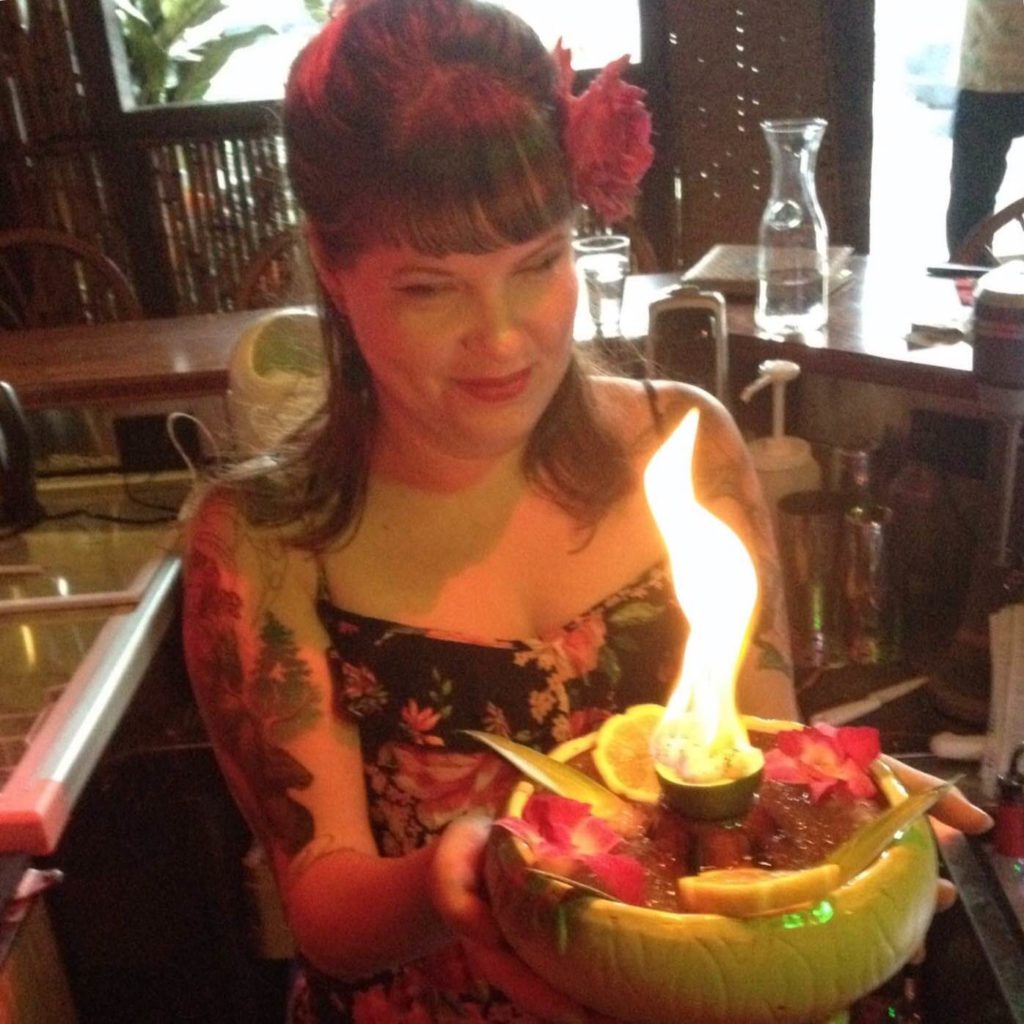 You're based out of Portland, OR. What's the Tiki scene like in the Rose City?
Sierra- The Tiki scene is alive and well in the Pacific Northwest! We have a Tiki Convention every year called Tiki Kon that draws people from around the world. Munktiki is also based in the Portland area and their mugs are very sought after. Another amazing artist, Van Tiki, recently relocated to Oregon from Hawaii. When Trader Vic's closed in Portland, we saw a big surge in business at Hale Pele, which makes me think the Tiki scene is bigger than I know. We really need our tropical escapism with all the rainy days we have!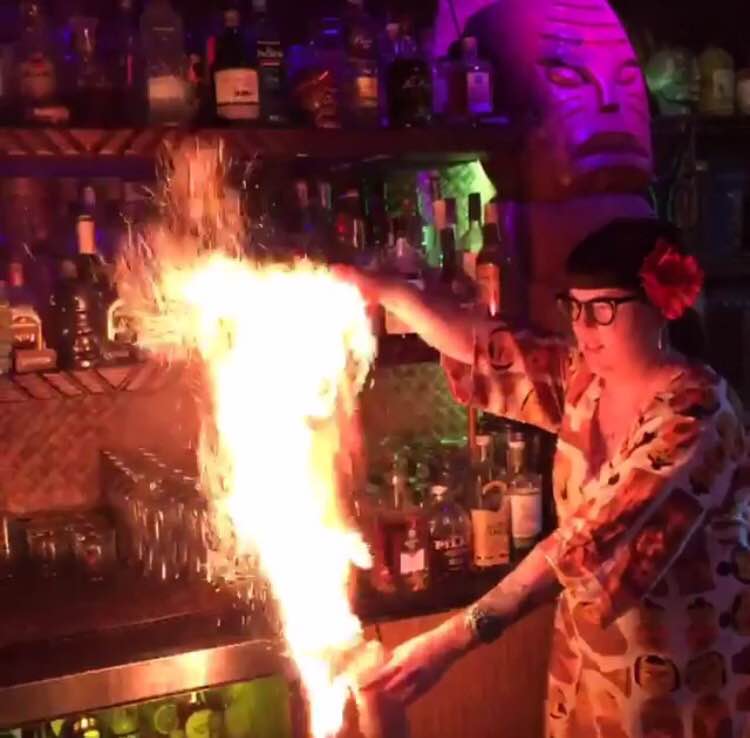 What brought you into the "Tiki lifestyle" and how long has it been a part of your life?
Sierra- Before I started at Hale Pele, I didn't know a lot about the "Tiki lifestyle." I grew up in New Orleans and have always been drawn to theatrical and festive scenes. I love to costume and I appreciate it when people fully embrace whatever they are into. I was into Tiki, but in a very casual way. I loved Tiki bars and crazy drinks with elaborate garnishes. My husband and I were into rockabilly and surf music and there is a bit of cross over there. Once I started at Hale Pele, I learned more about the history of the Tiki scene and obviously became part of it. I love the cocktails, the amazing vintage outfits, the music, the mugs and decor,  but I also appreciate the true Americana that the Tiki scene embodies. The people who are into Tiki are some of the most fun and interesting people I have met!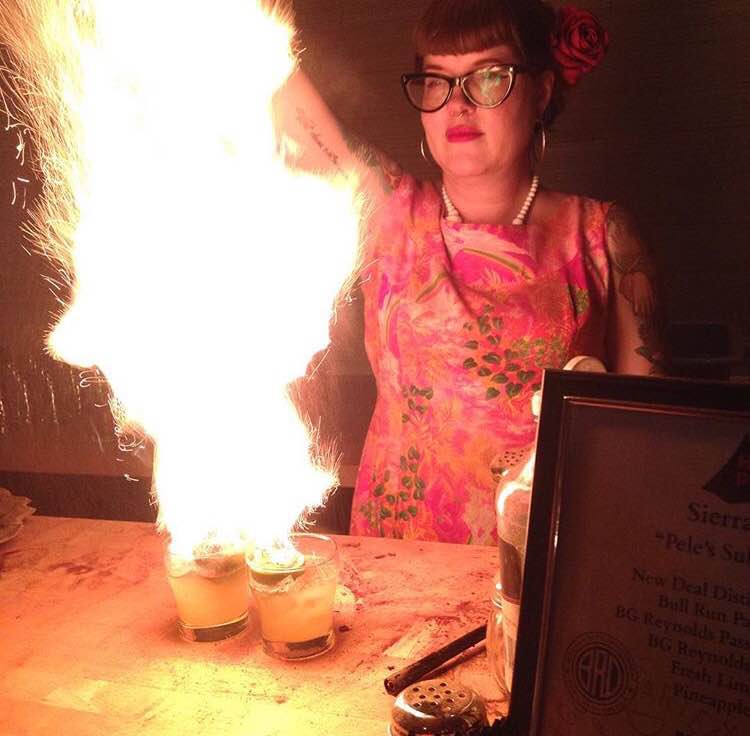 How did you get into bartending? How long have you been at it?
Sierra- I started bartending when I was 16 at a country club in Louisiana. I was making Old Fashioneds and Manhattans for a group of older widows who would sit and wait for the clock to strike noon so they could start drinking! In 1997, I started at the House of Blues and in 1999 or 2000, I moved behind the bar. I haven't stopped since!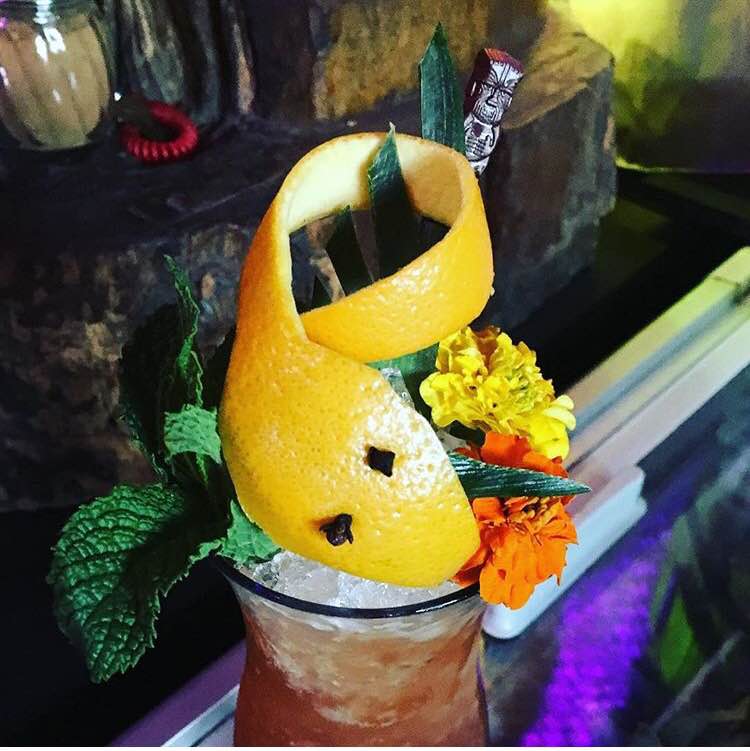 Is there a difference in making Tiki drinks as opposed to other craft cocktails?
Sierra- Before I started at Hale Pele, I had made two of the drinks on the menu, the classic Daiquiri and the Old Fashioned. Tiki drinks often call for very specialized ingredients, which most bars don't have on hand. The garnishes are often elaborate, calling for fresh produce, edible flowers, and of course, fire! That being said, a well-executed cocktail is a well-executed cocktail, whether it is a Tiki drink or a different craft cocktail. Tiki drinks tend to be a bit more involved in general, but I've seen some insane drinks at craft cocktail bars that I couldn't even begin to know how to make!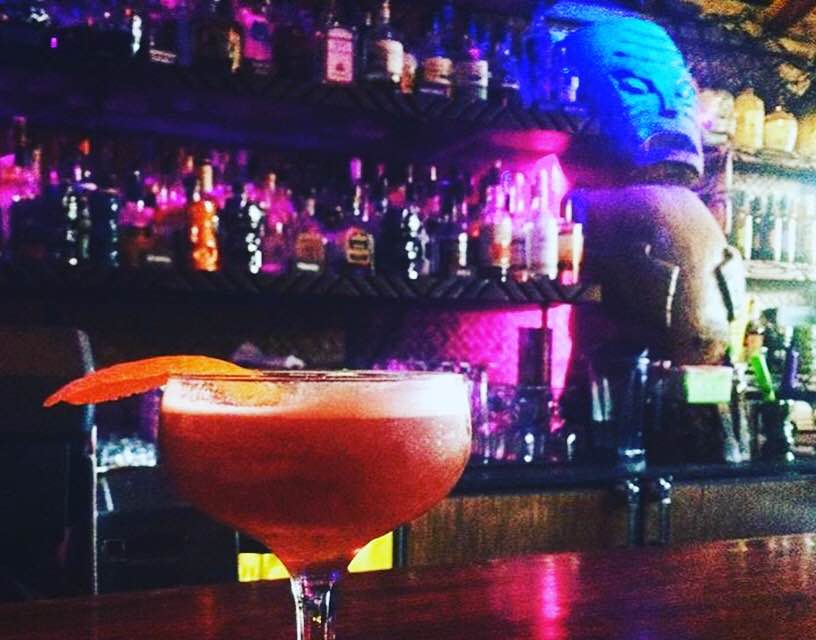 Can you talk about your history with Hale Pele?
Sierra- I have been at Hale Pele for almost three years. I love working there. It's such a fun environment and the staff and clientele are amazing! The attention to detail makes it a very immersive experience and most people have a wonderful time when they come in! The cocktails are also fabulous and very fun to make.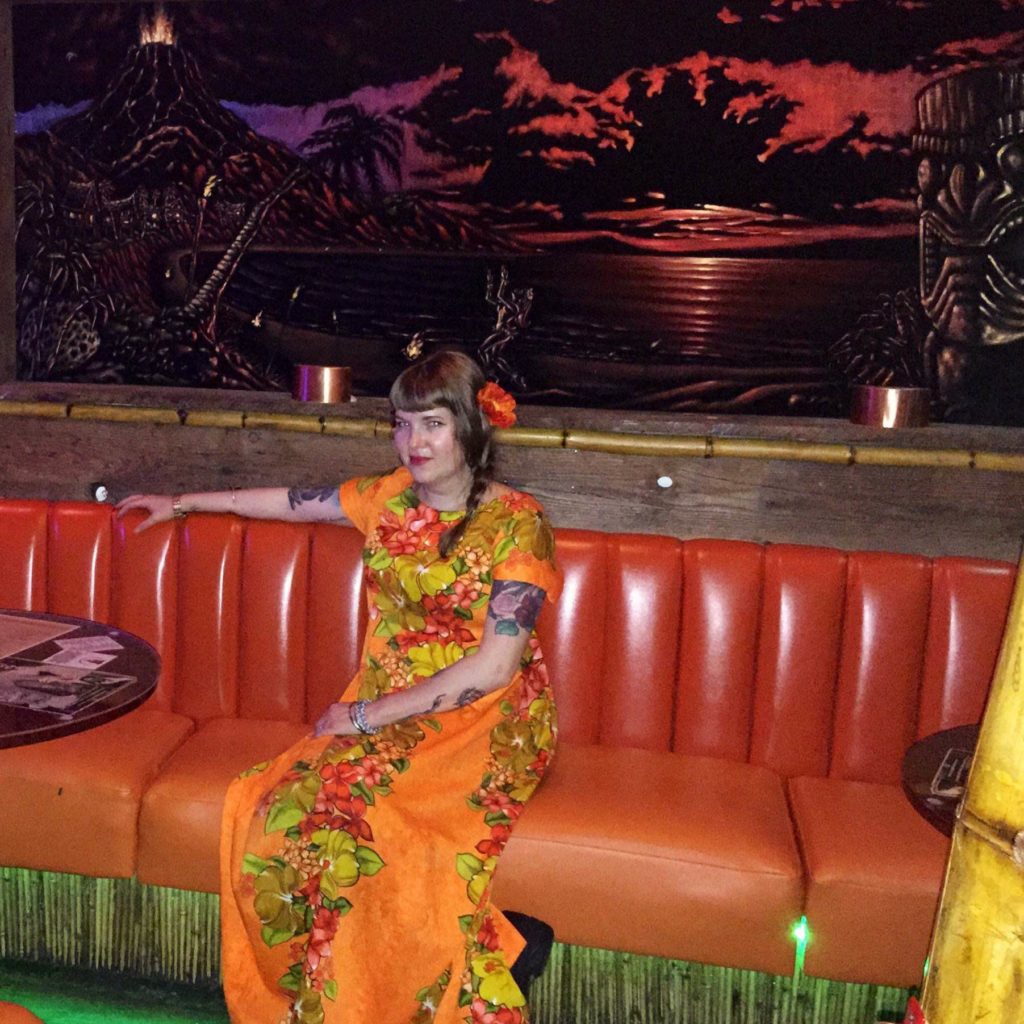 What is your favorite Tiki drink? What do you think makes the perfect cocktail?
Sierra- This is a hard question because it really depends on my mood!  I love the classics: the Mai Tai, the Three Dots and a Dash, the Missionary's Downfall, to name a few. But I usually go with a Jungle Bird or a Classic Daiquiri, which, while not strictly Tiki, is one of my favorite cocktails. A perfect cocktail is one that is well crafted, balanced, and most importantly, enjoyed by whomever is drinking it!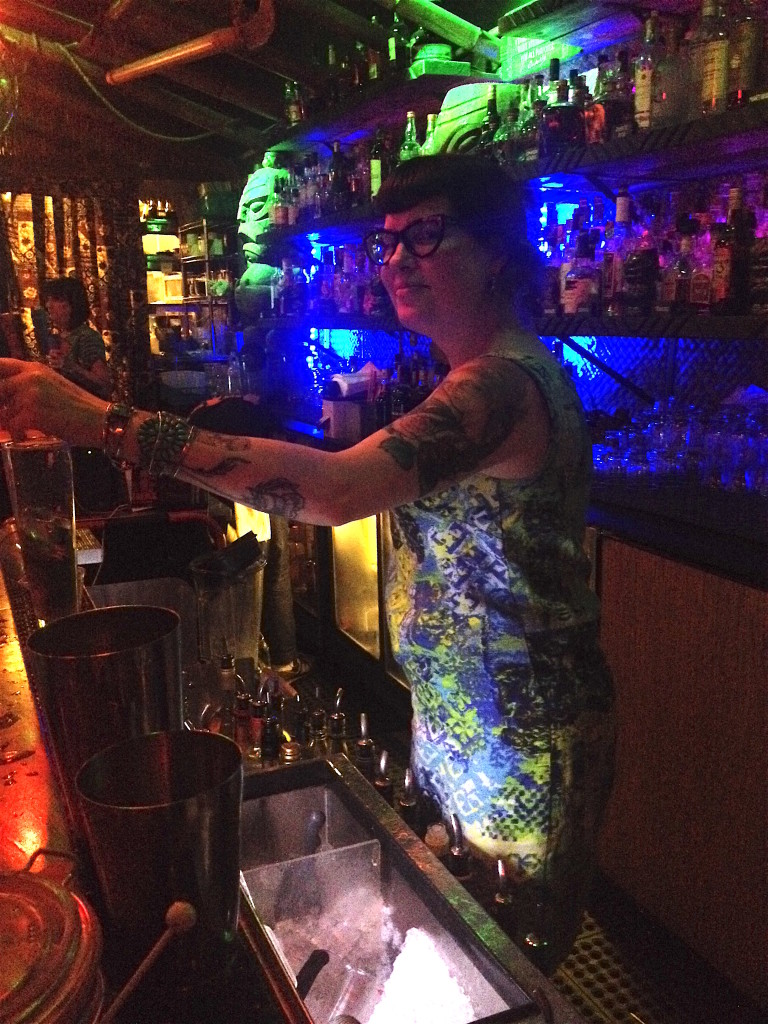 What is your favorite Tiki bar? Why?
Sierra- Hale Pele, of course! I'm so proud to be part of the team there and love creating a fun and hospitable environment for everyone who walks in the door.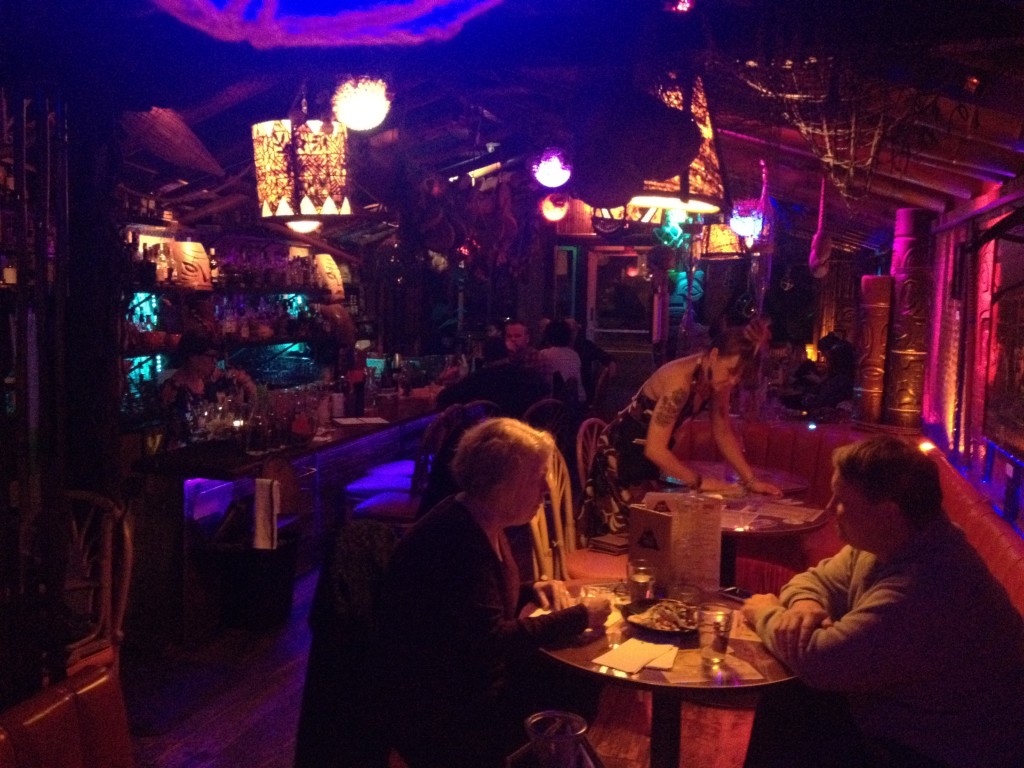 Anything else you would like to add?
Sierra- Whether you are into Tiki or not, check out your local Tiki spot! Usually they will have something for everyone on the menu and you are guaranteed to have a fun time!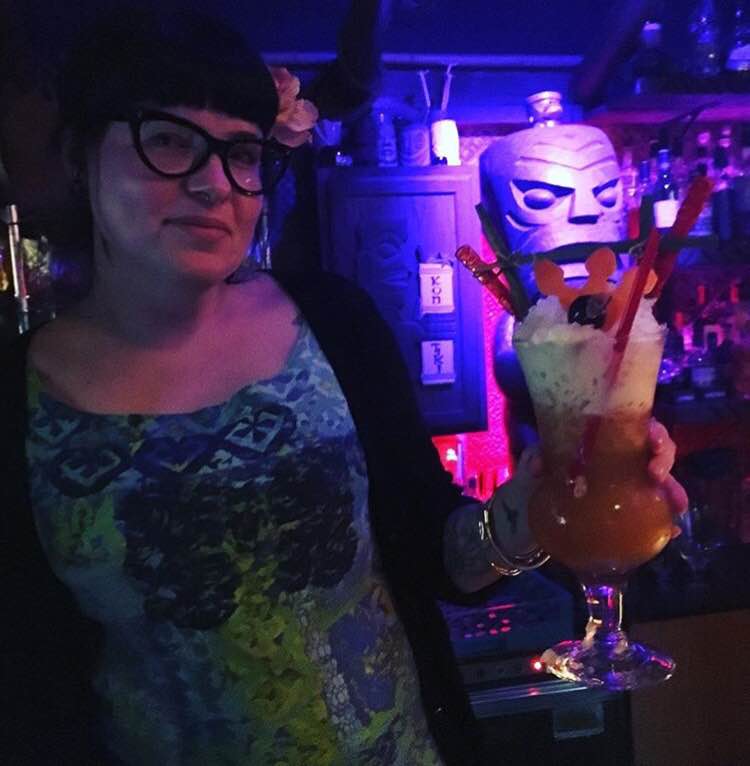 Here is a quick video of Sierra in action.
Want to learn more about Hale Pele? Here is my full write up.