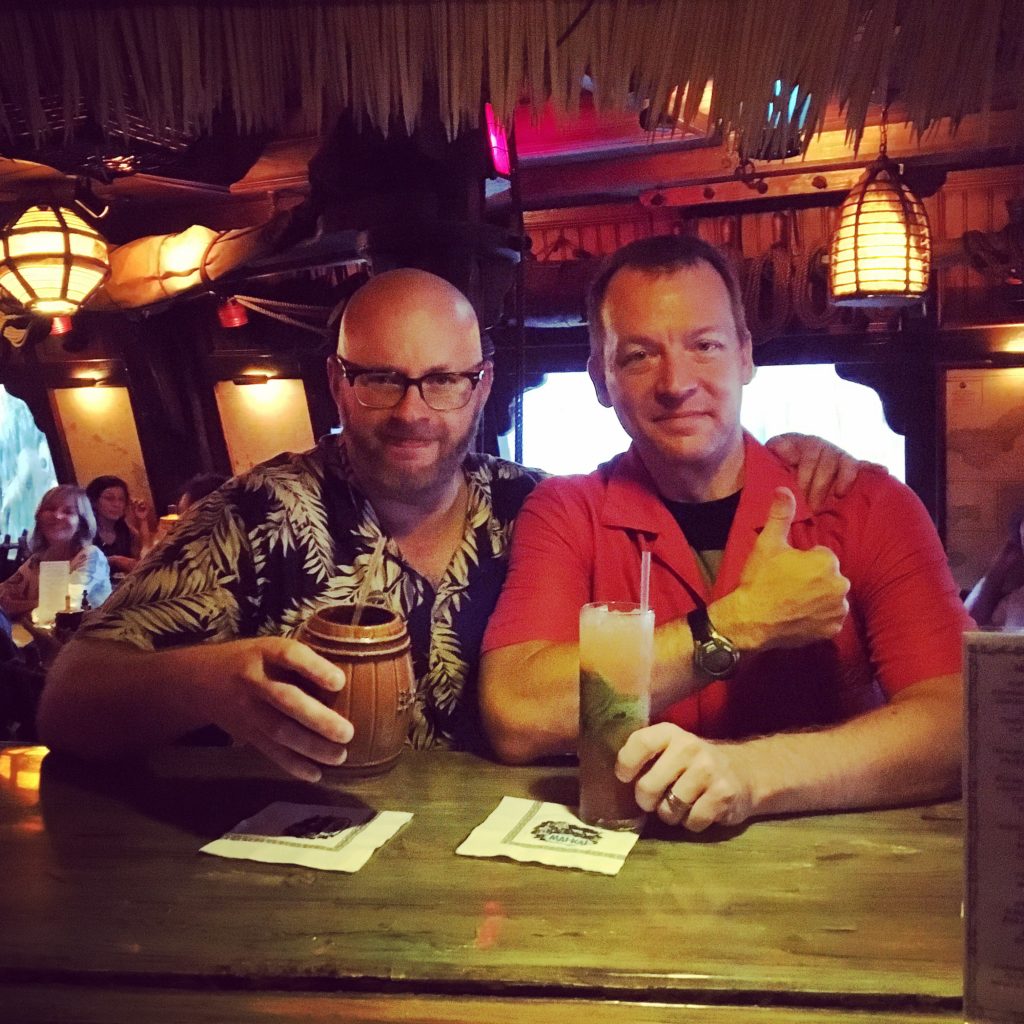 You don't know what humidity is until you go to Florida.
I just touched down in Fort Lauderdale and it's so humid here that my glasses fog up as soon as I go outside. I flew in from Seattle on a six-hour flight and I'm here to do two things: visit the legendary Mai Kai and reconnect with my friend Dave who I haven't seen since the early '90s. Back in the day, we were heavily into skateboarding and punk rock. Time passed. I grew up to be a guy who blogs about Tiki bars and Dave became a professional photographer (Gittleman Studios). I made an offer to Dave: if he could take some pictures of the Mai Kai for me, I would pay for his drinks. It was a deal!
We left Dave's home in Fort Myers and made the two-hour drive to Fort Lauderdale. We arrived at the Mai Kai around 5:00 in the afternoon. I could not believe how massive this place was…

It's really hard to tell just how big the main building is because it's covered in tropical vegetation!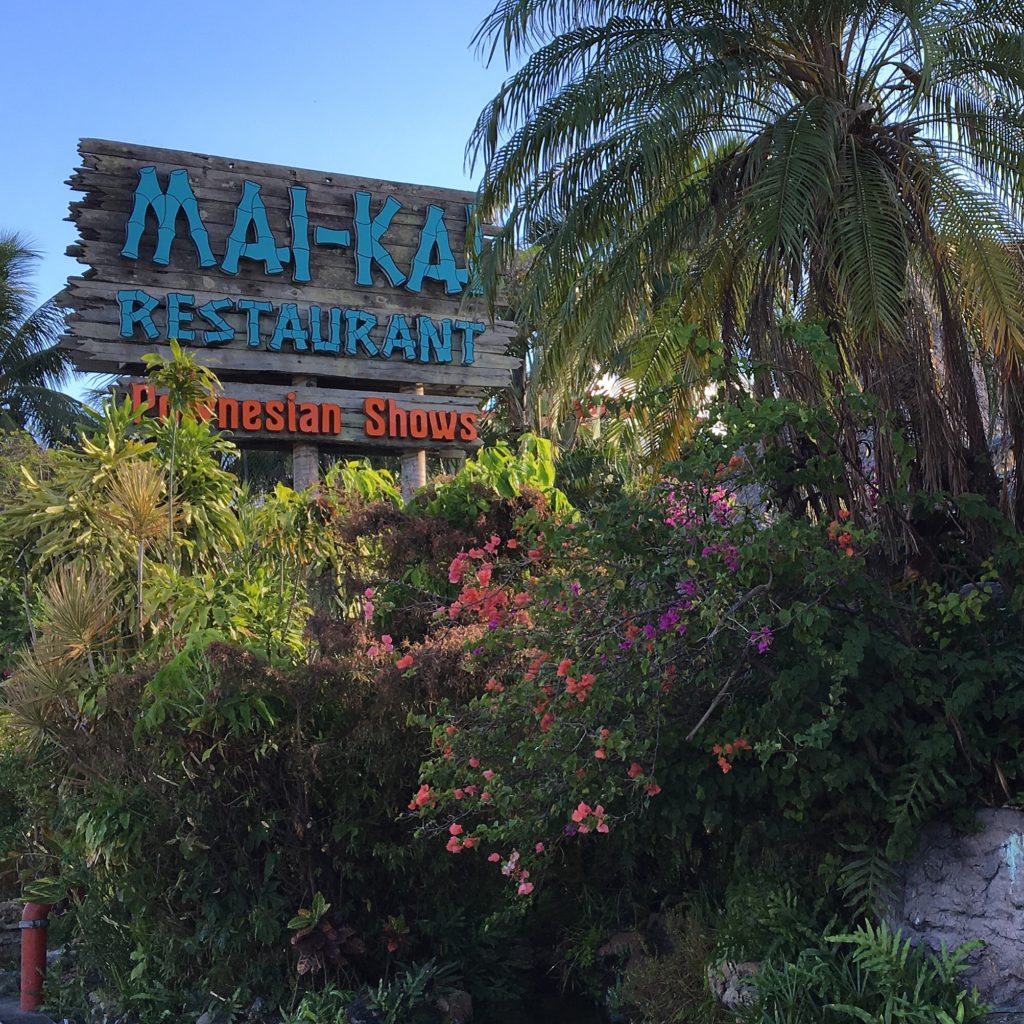 After taking in the sights outside the Mai Kai, it was time to venture in. This is what you see…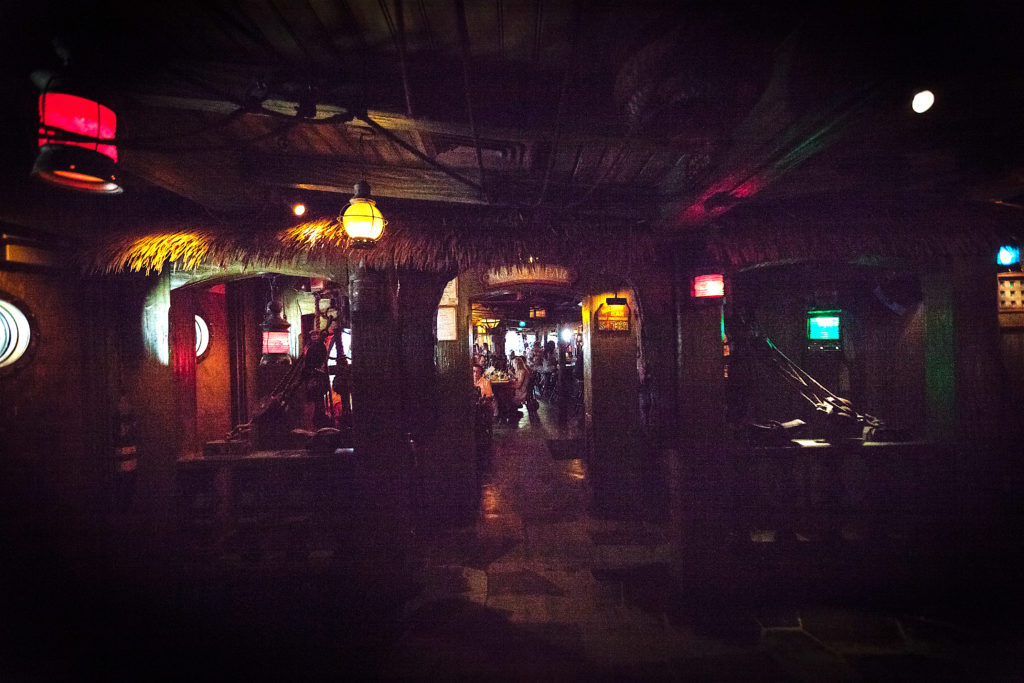 Blackness. It's really dark inside the Mai Kai and it takes some time for your eyes to adjust. But when they do, it feels like you're waking up on a pirate ship. That pirate ship would be the Molokai Bar…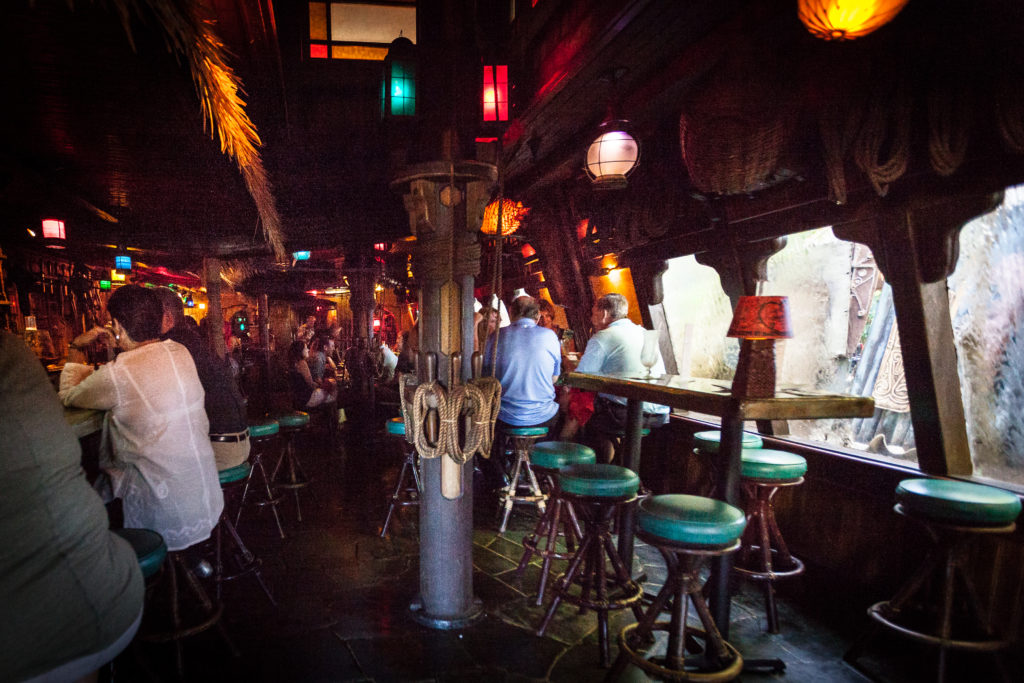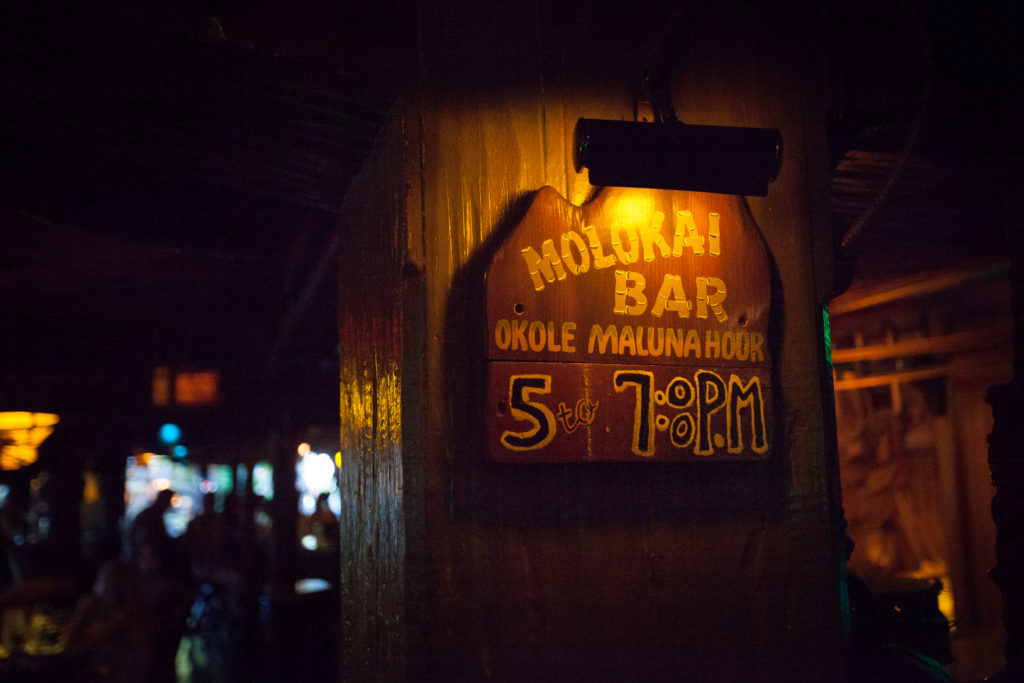 It honestly feels like being inside the hull of an old pirate ship. I've only been inside the Mai Kai for five minutes and already the real world seems so far away…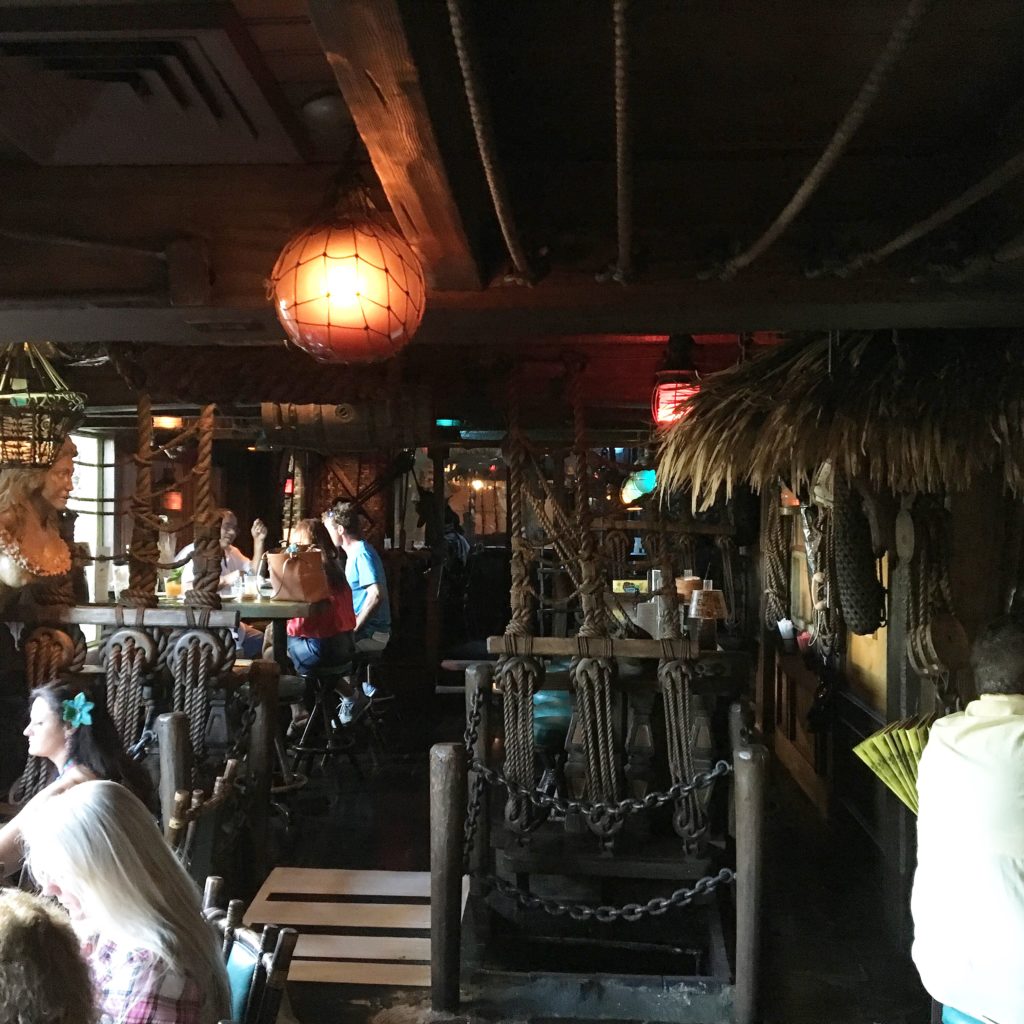 The Molokai was packed, but Dave scouted two seats at the bar. The next step: decide what we were going to drink. It took a couple minutes. The drink menu is huge! No, literally, it is physically big. I wanted to buy one, but it was too big to fit in my bag!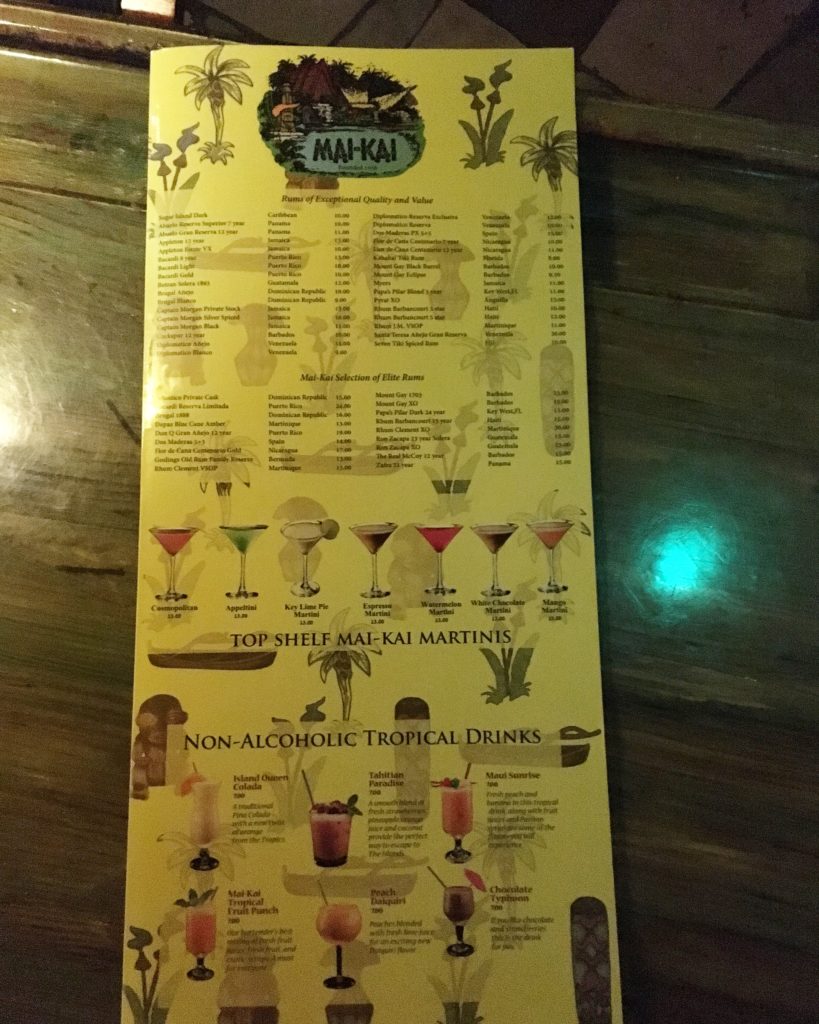 Dave loves zombies. In fact, he has done work with the Walking Dead! His choice was obvious: a Zombie…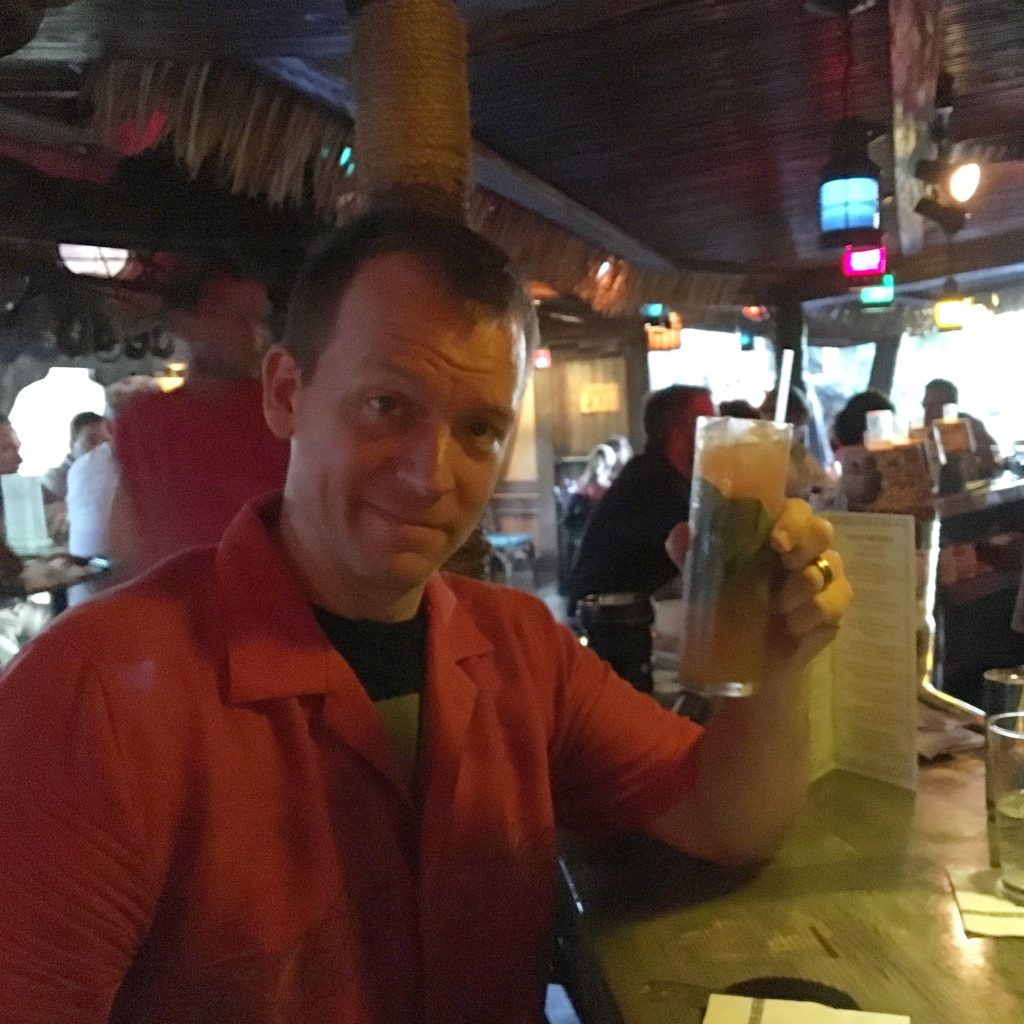 I wanted the Rum Barrel, just because the mug looked cool…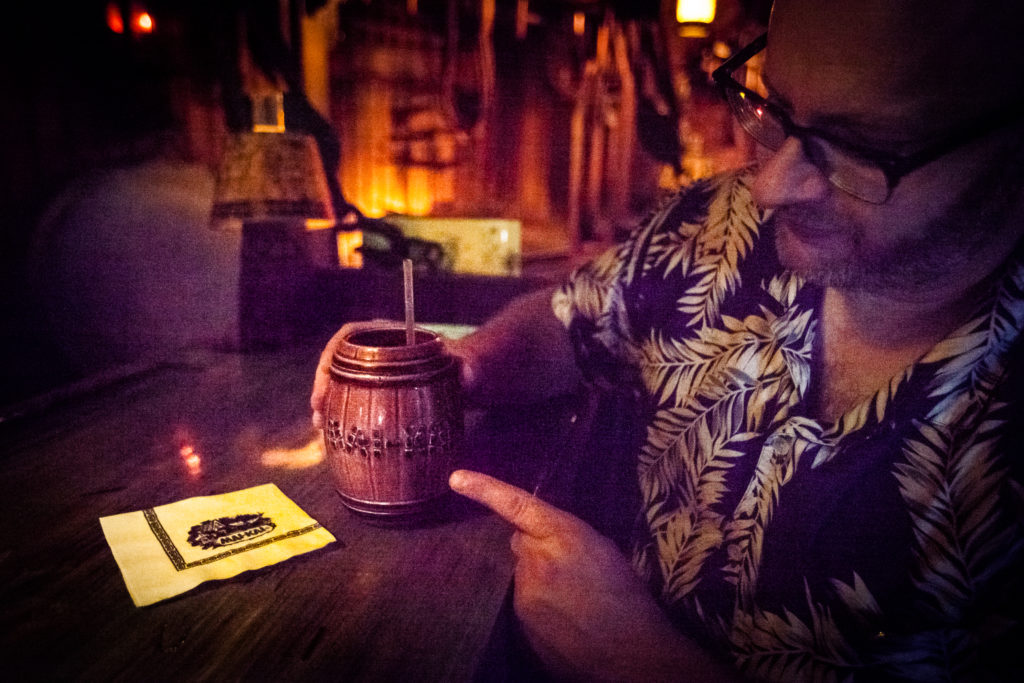 Hooking us up with our drinks was Lisa Thibodeau…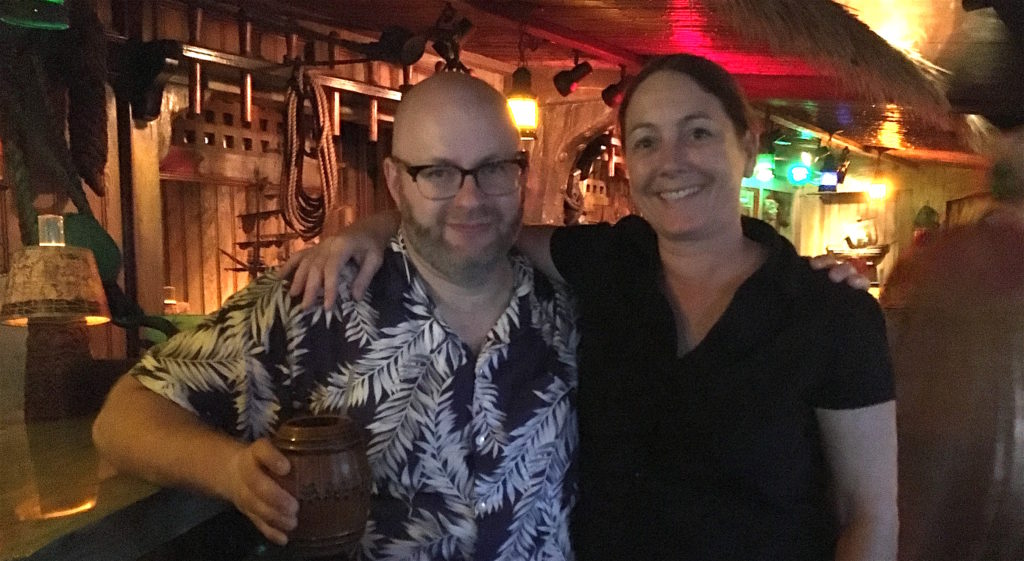 She has worked at the Mai Kai for eleven years. She had some crazy stories to tell, but she made us promise not to repeat them. Don't worry Lisa, I won't say a word!
After we finished our drinks, we headed over to the gift shop…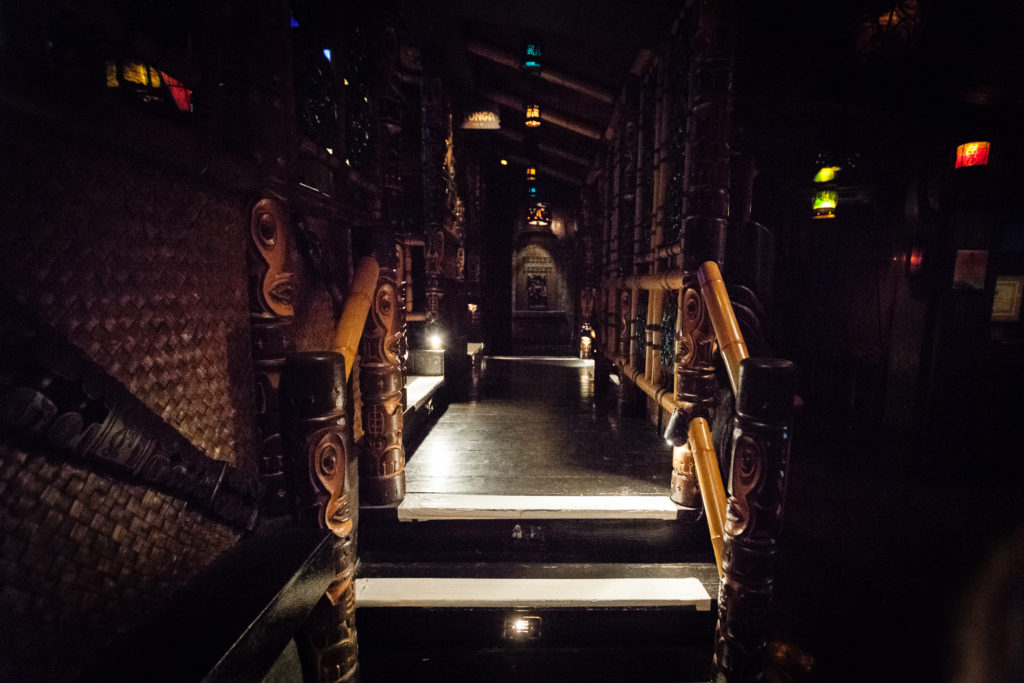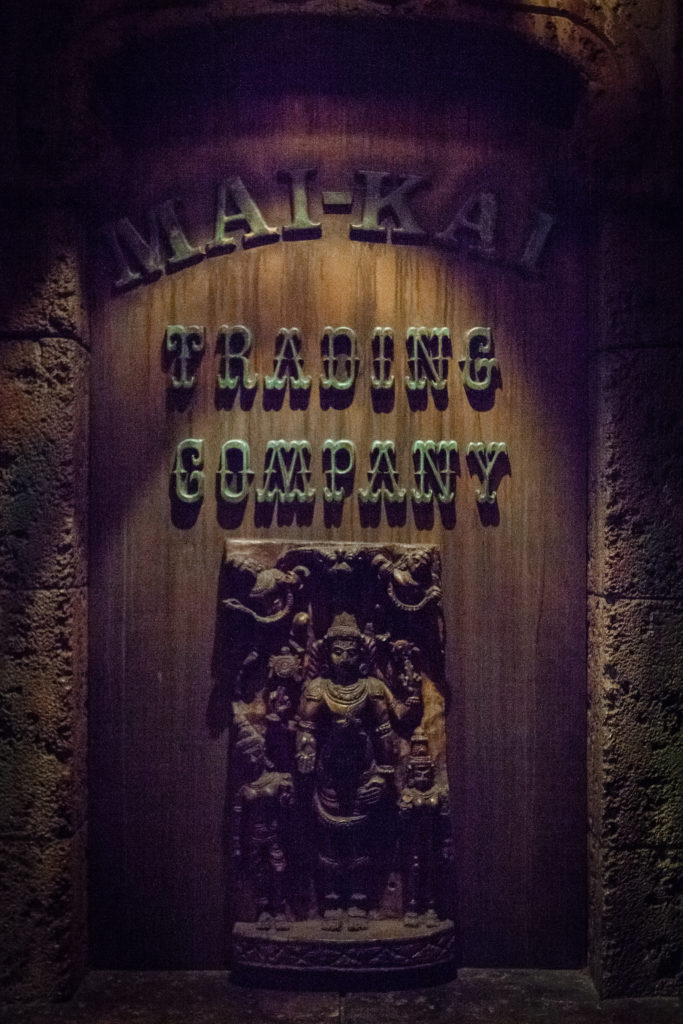 I can't say a gift shop had ever impressed me before, but this place was incredible!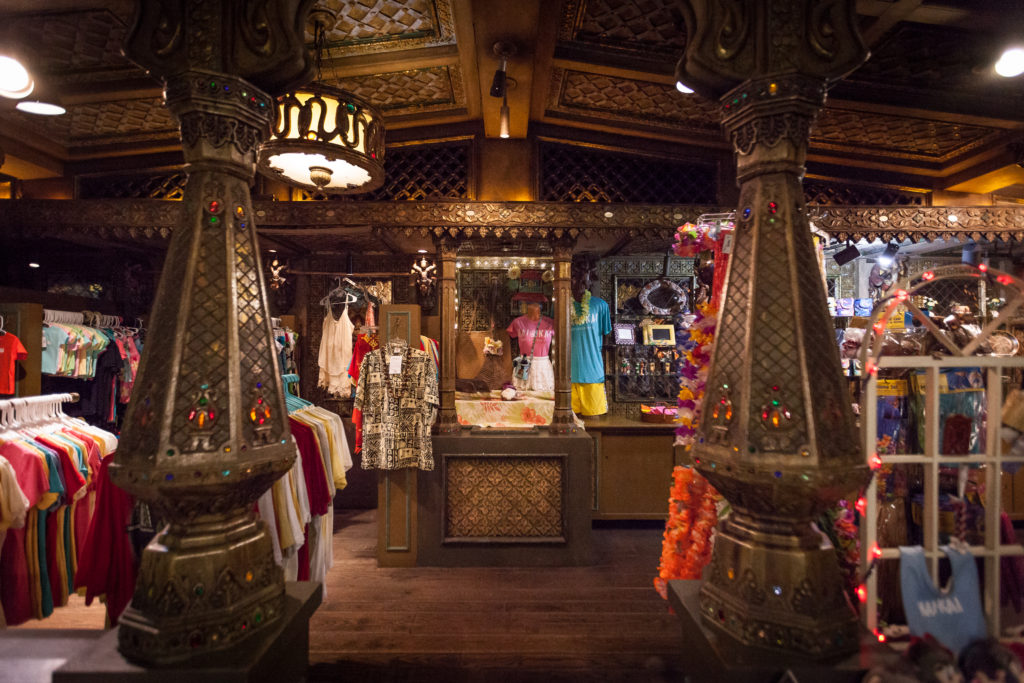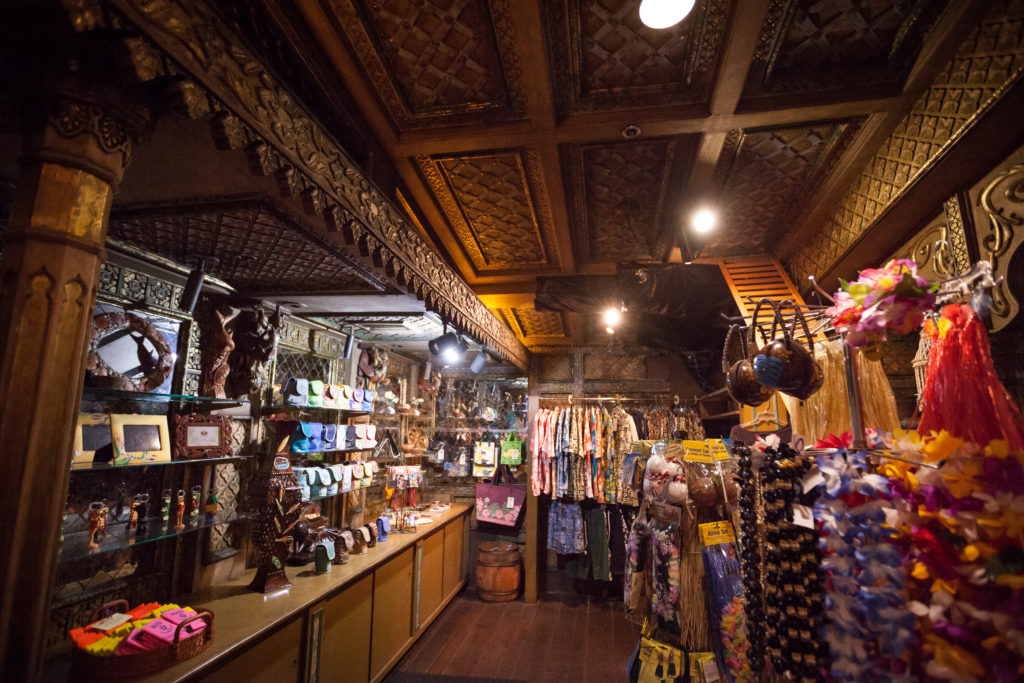 Standing behind the counter was Lisa Ferreri. She moved down to Florida from New York. She misses the pizza and bagels, but doesn't miss the snow!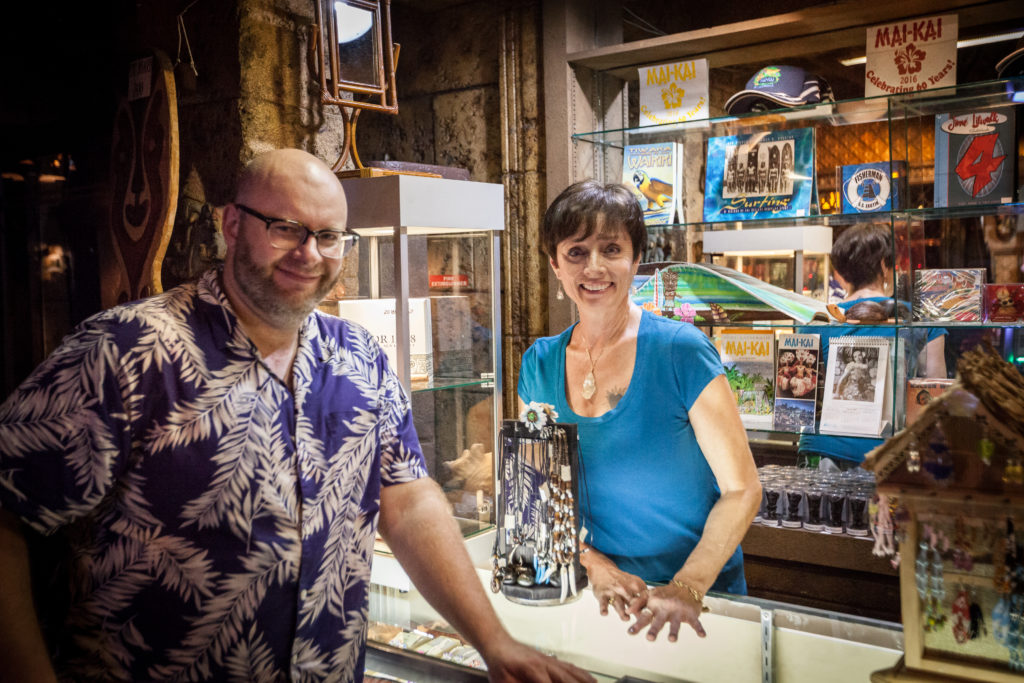 We stepped outside and found ourselves in the Mai Kai Gardens. We just followed the path…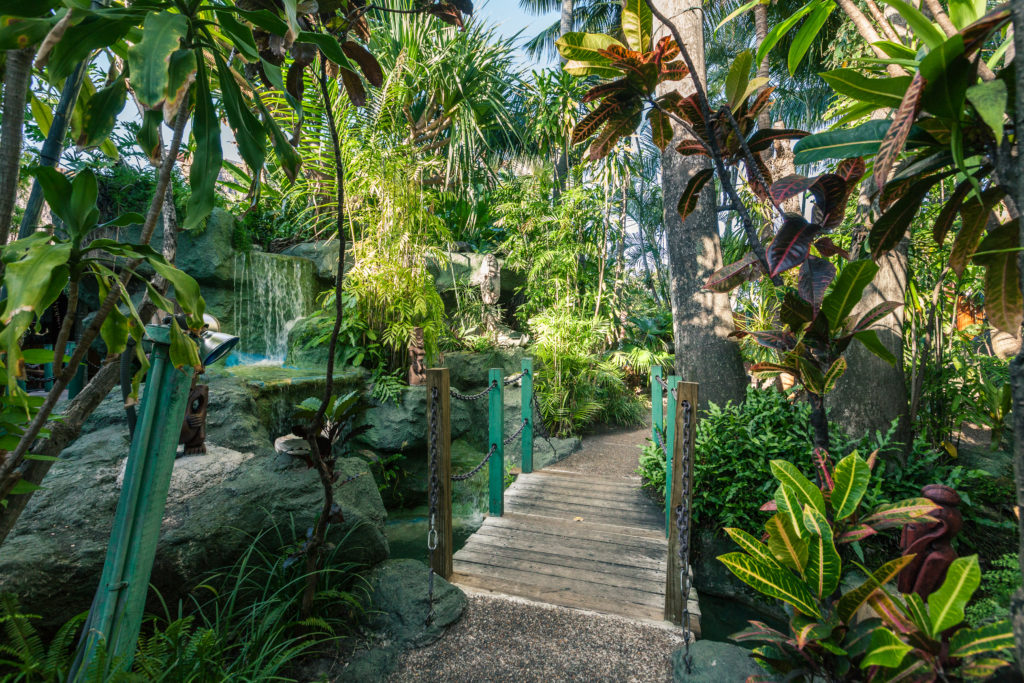 There is much too take in…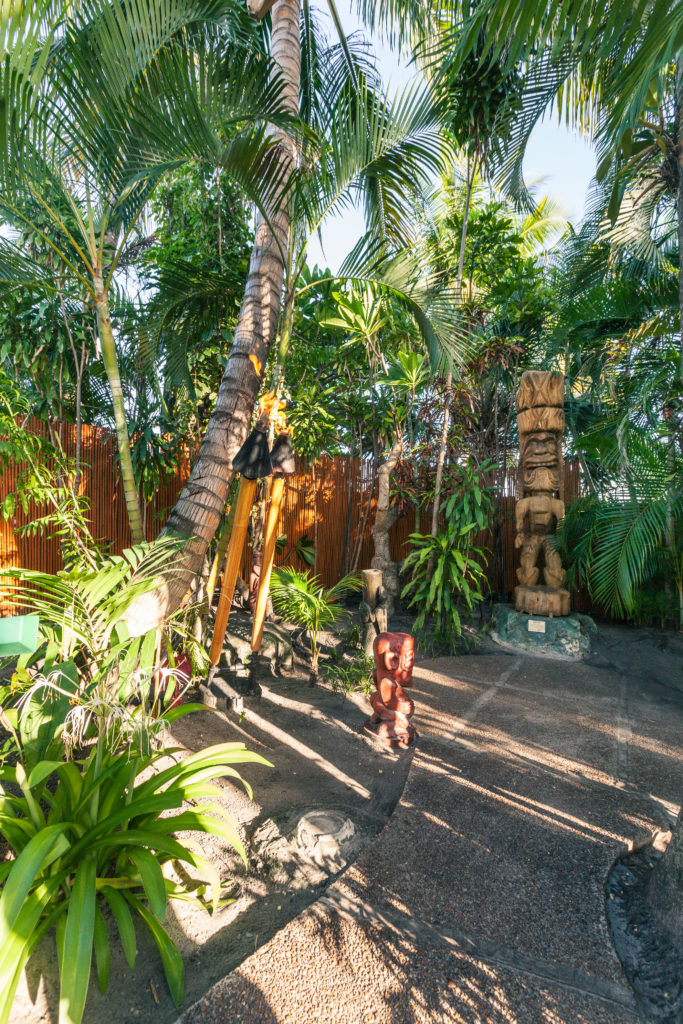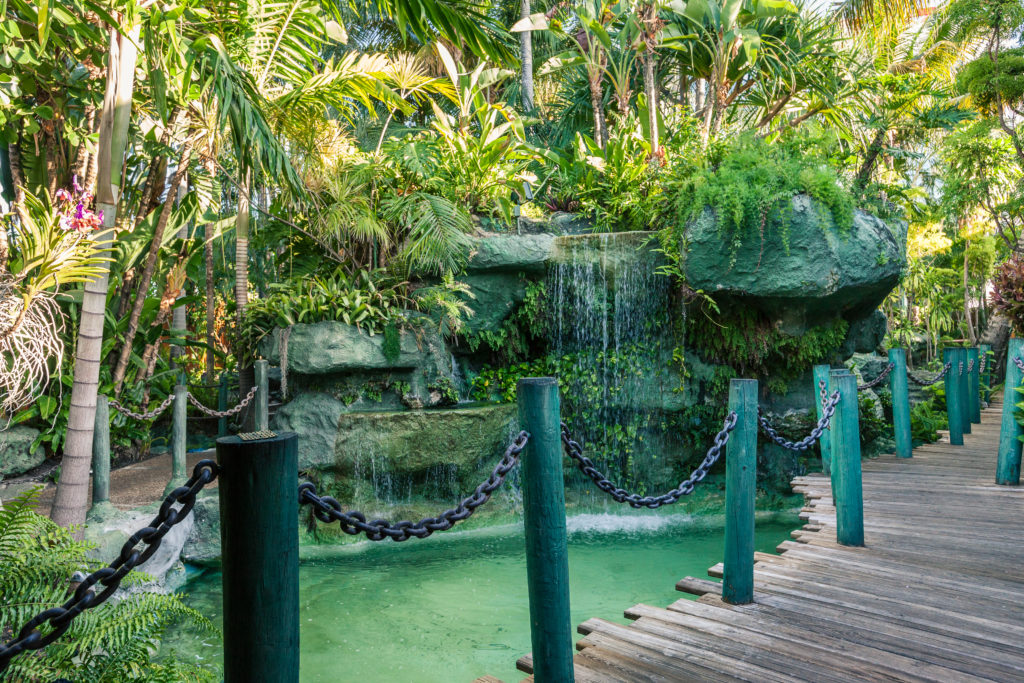 From the moment you walk inside the Mai Kai, you are cut off from the outside world. Even outside in the Mai Kai Gardens, the sounds of waterfalls drown out the traffic on Rt. 1.
Before we knew it, the show was about to begin.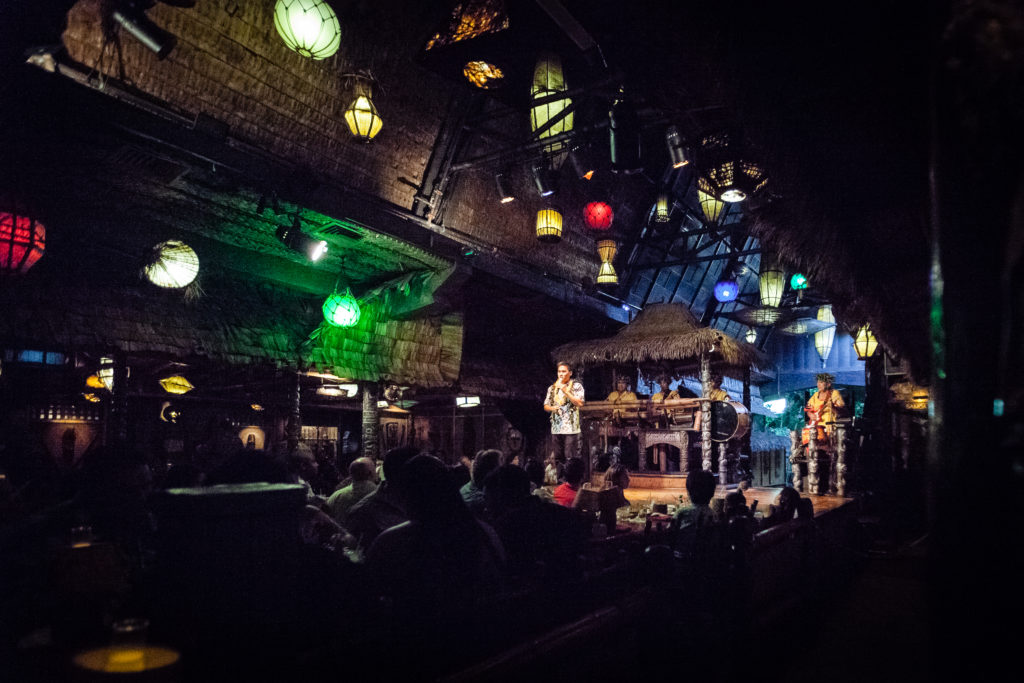 I made reservations months in advance for the Polynesian Islander Revue and I'm glad I did. The seats at the Mai Kai filled up very quickly…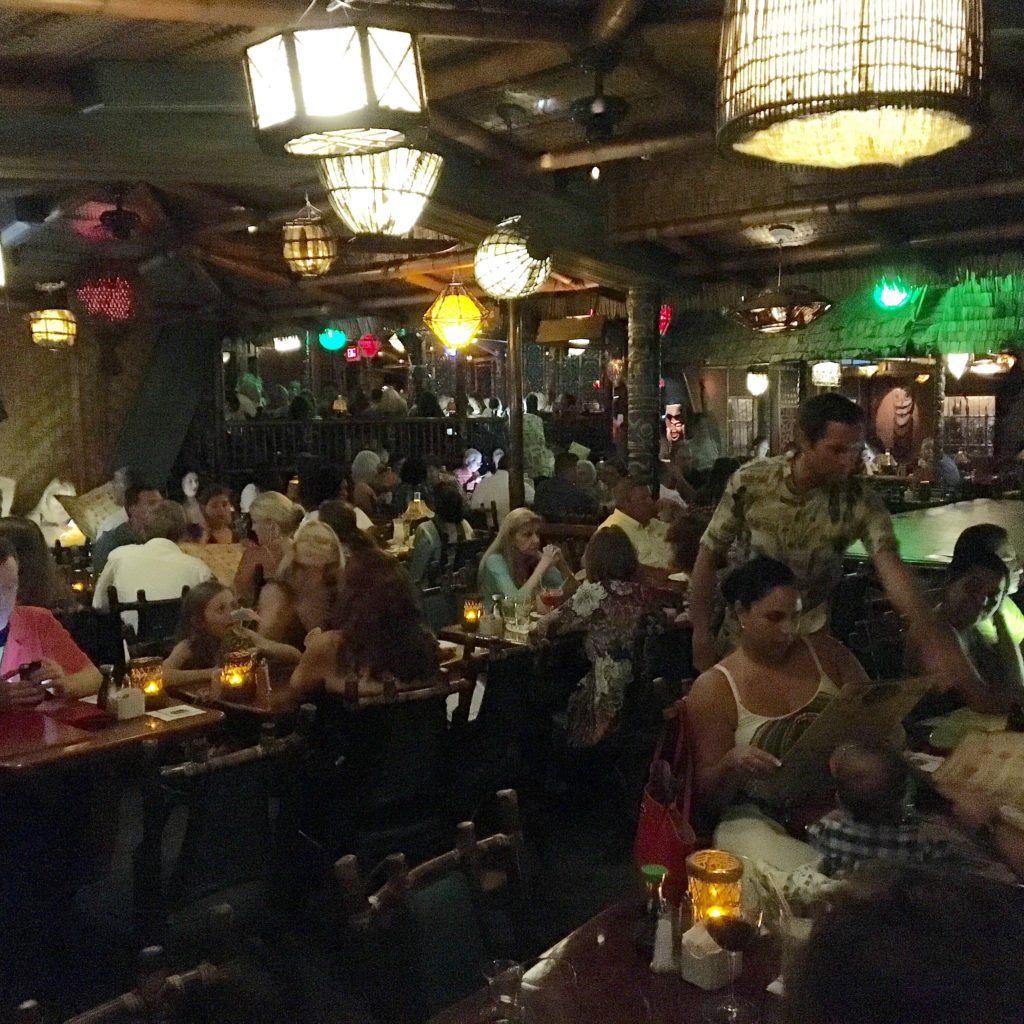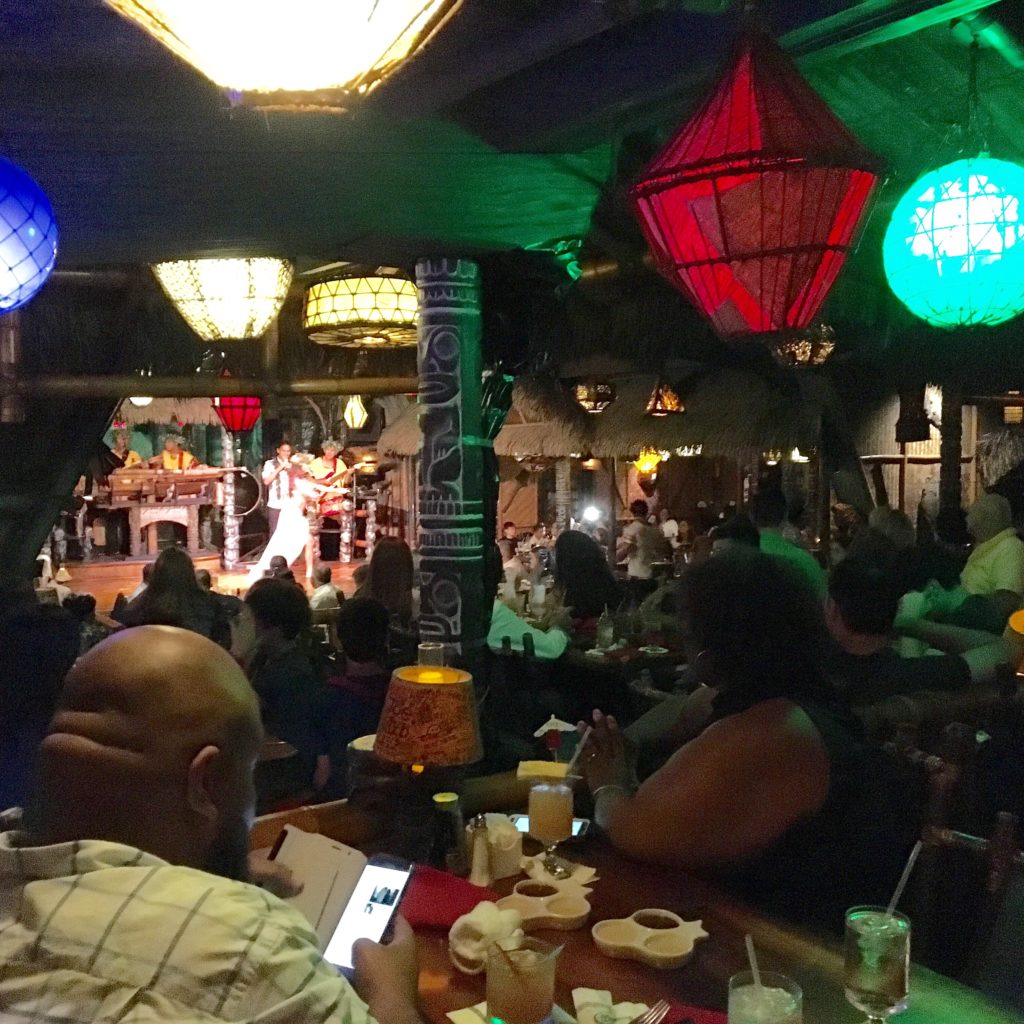 We were shown to our seats and our drink orders were made. This time Dave went with a Jet Fuel. This is the Mai Kai's version of a Jet Pilot…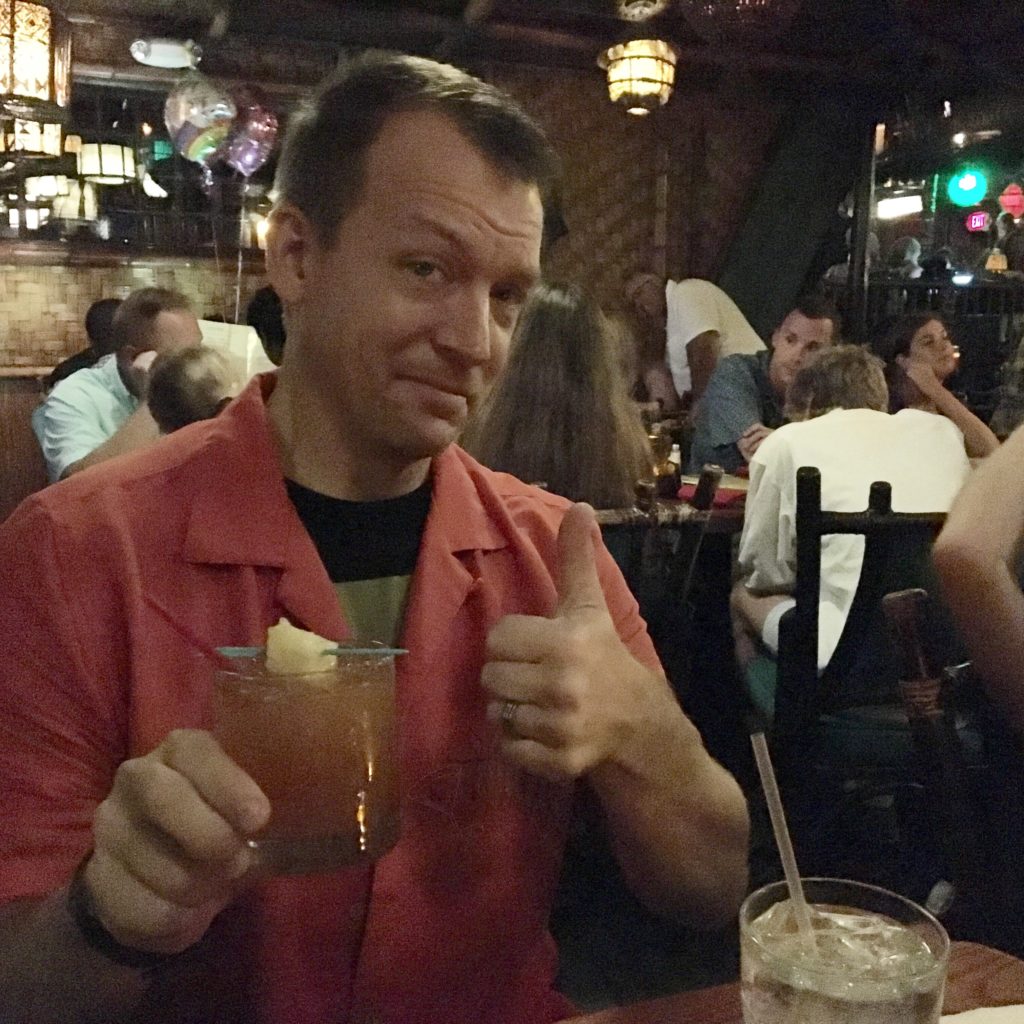 Every year a large Tiki event happens at the Mai Kai. It's called the Hukilau. Tons of people show up from everywhere to live the Tiki lifestyle by drinking Tiki drinks, dancing to great music, and drinking more Tiki drinks. The Mai Kai came up with a drink in honor of Hukilau. It's called the Hukilau and you guessed it: it's very strong. That's what I went with…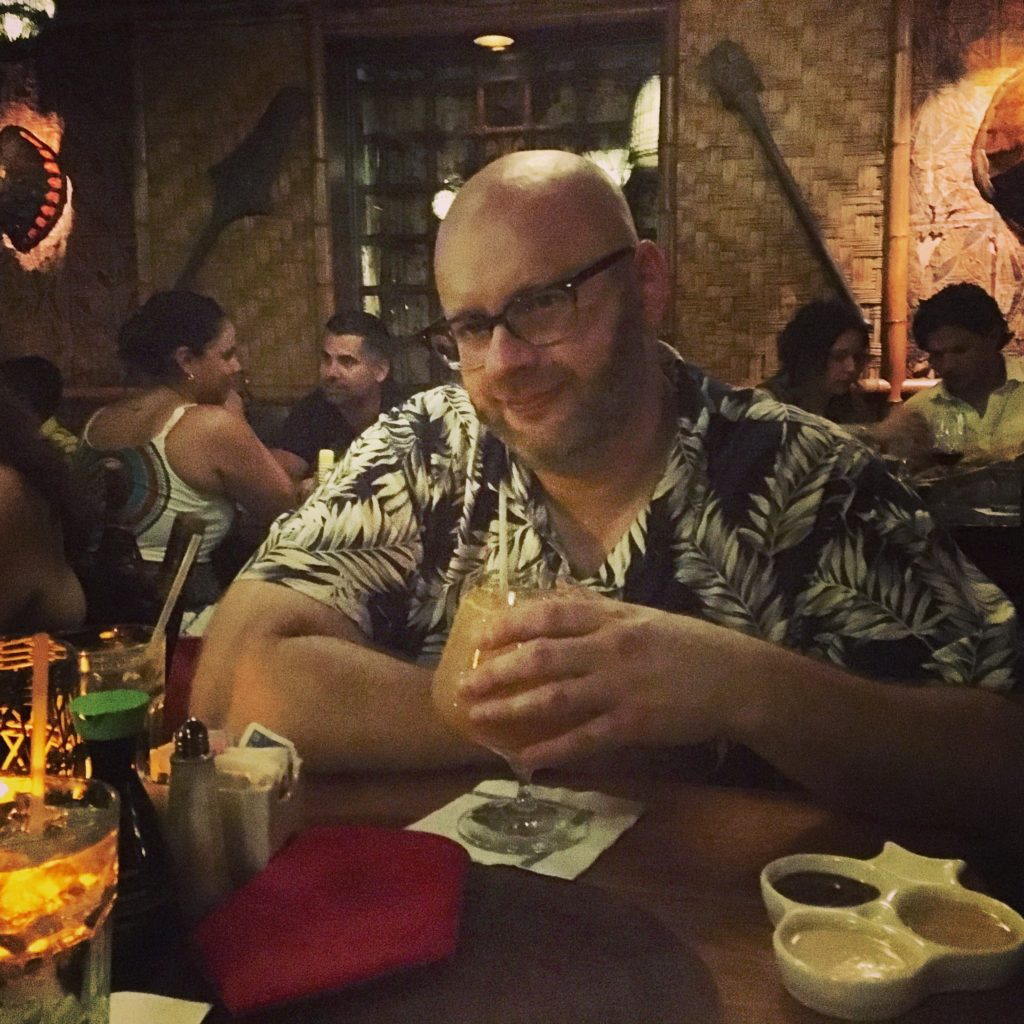 Sitting at the same table as us was a girl celebrating her ninth birthday. Her name was Rory and Serenity (Rory's Mom) had good taste. Going to the Mai Kai for your birthday: how cool is that?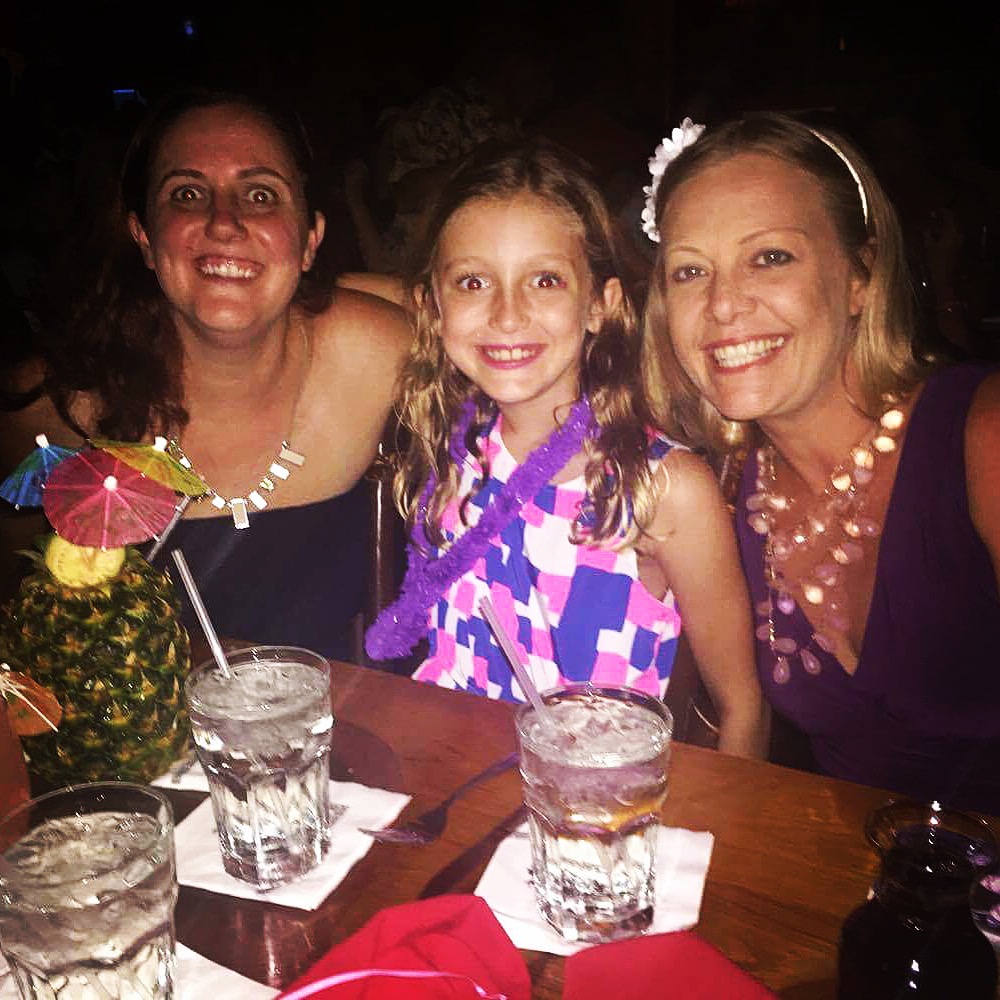 The show began…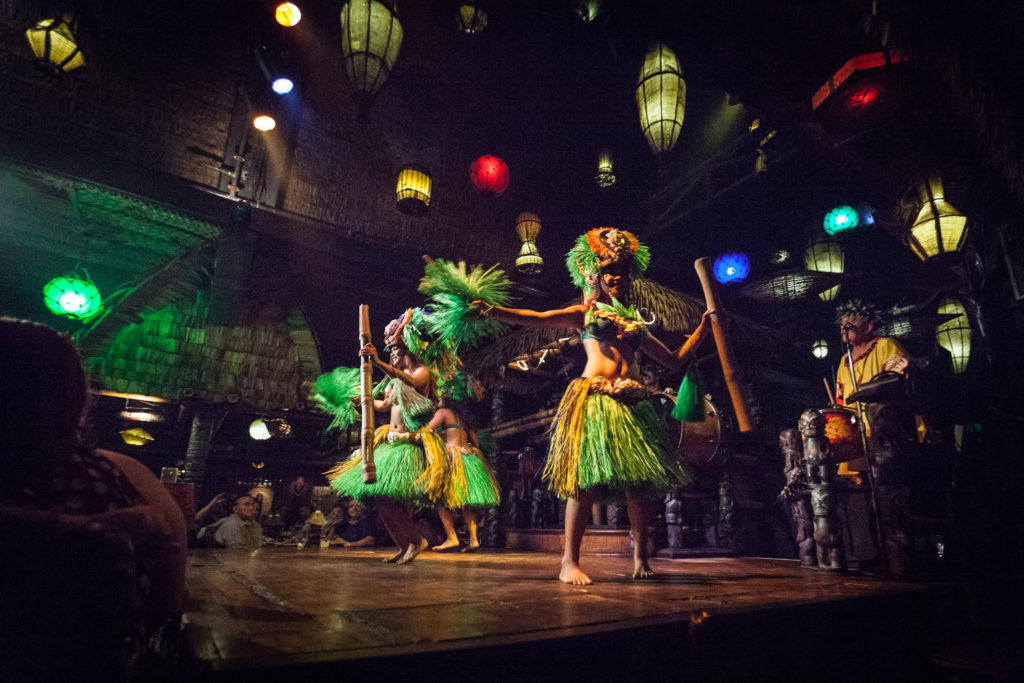 For about the next two hours, the crowd was entertained with music…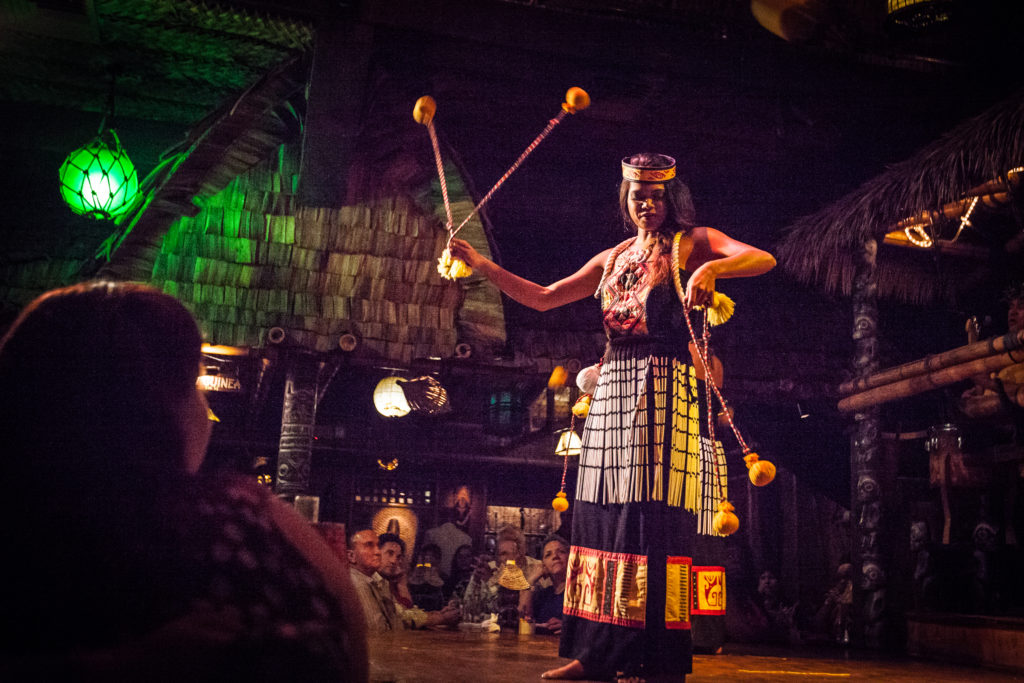 Dancing…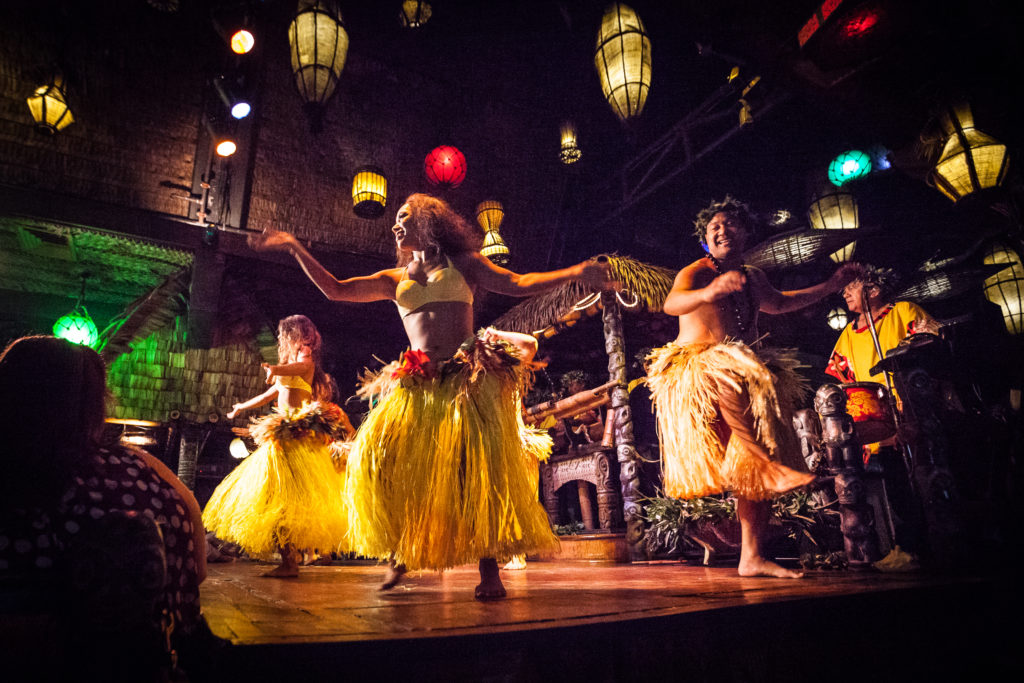 And fire…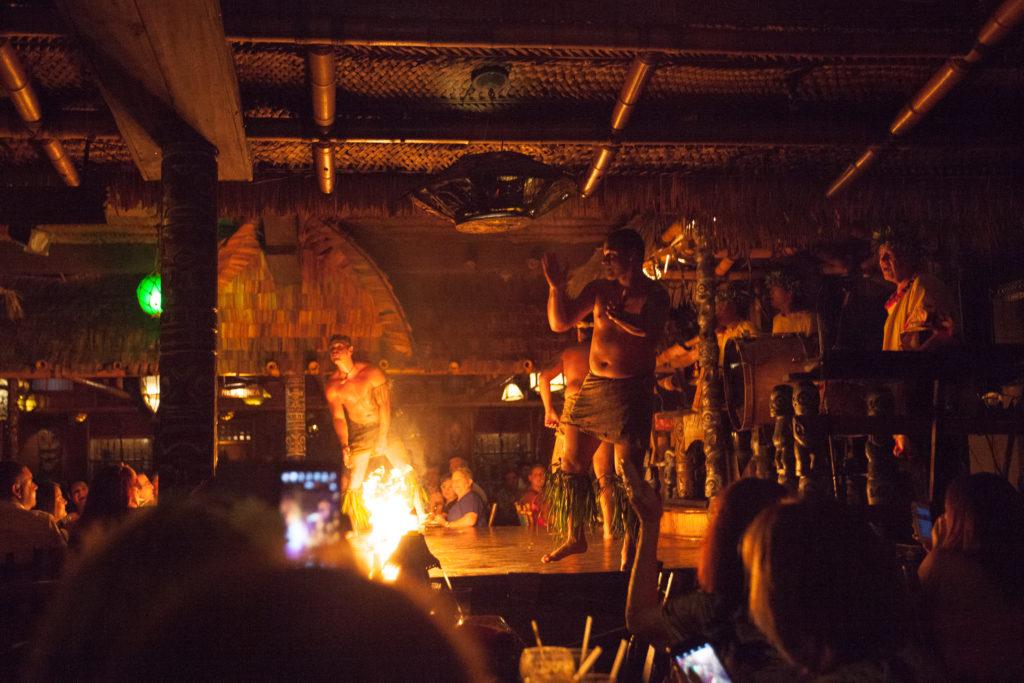 I was well into my Hukilau, feeling the effects of my drink, and the enjoying the show when one of the dancers came off the stage and started wandering through the audience. This beautiful woman made her way over to my table and finally to me. She extended her hand and whispered, "Follow me…"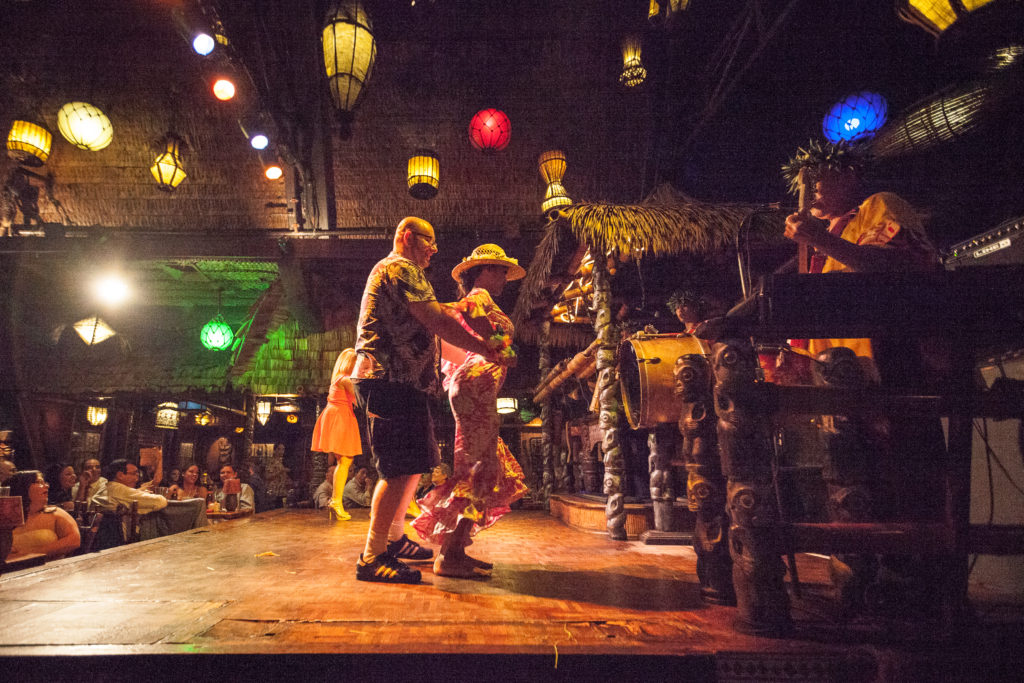 She led me up to the stage and said, "Just do what I do." The music started and her hips started swaying to the rhythm…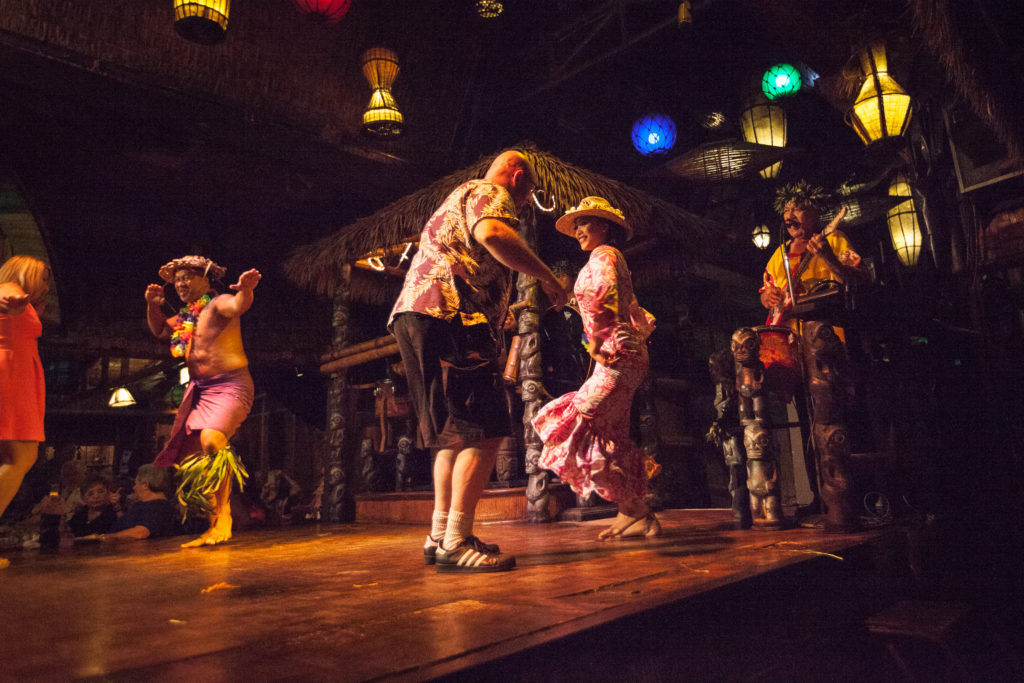 I tried to mimic her movements the best I could, but I couldn't keep up! She had style and grace. I had a couple Tiki drinks in me! I did my best to shake my hips and before I knew it, my dancing debut was over. Everyone clapped and the dancer gave me a rainbow lei…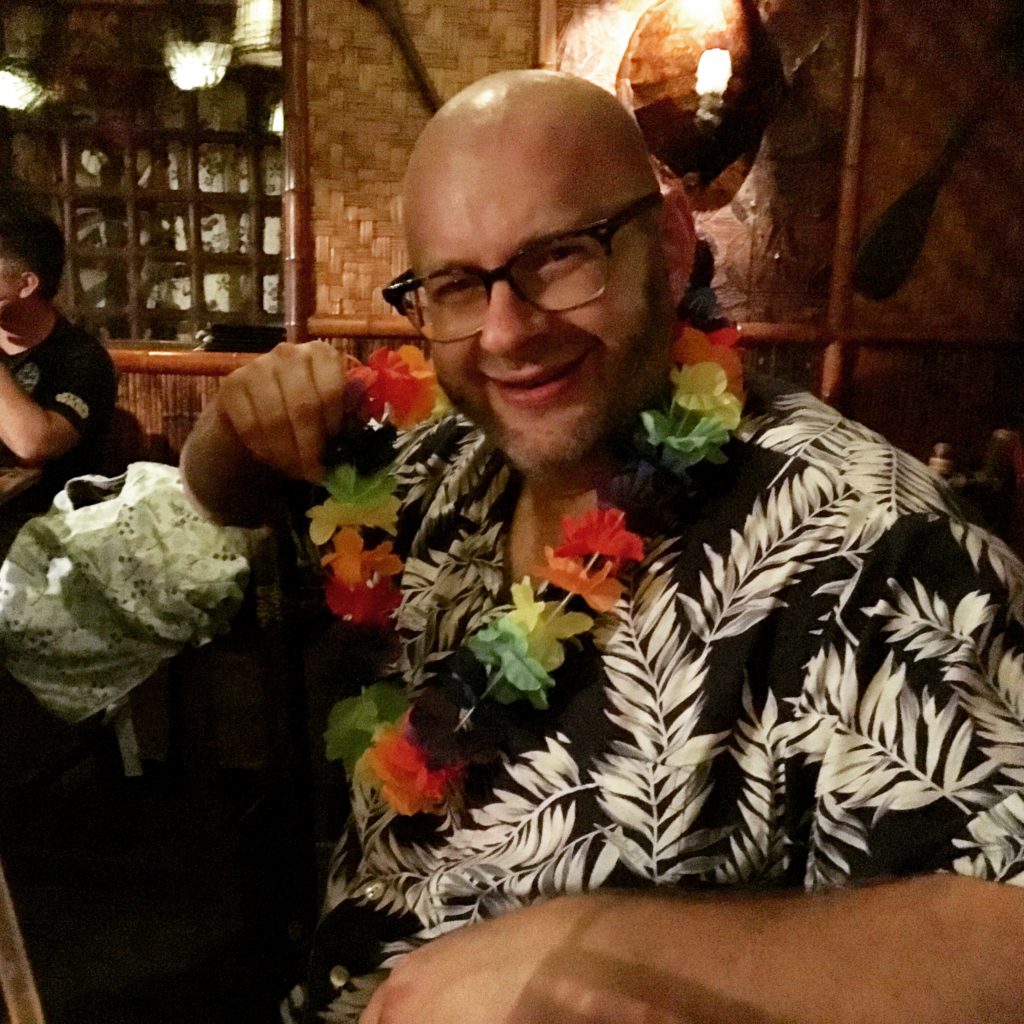 The show was over and night has fallen. Dave and I went back out to the Mai Kai Gardens…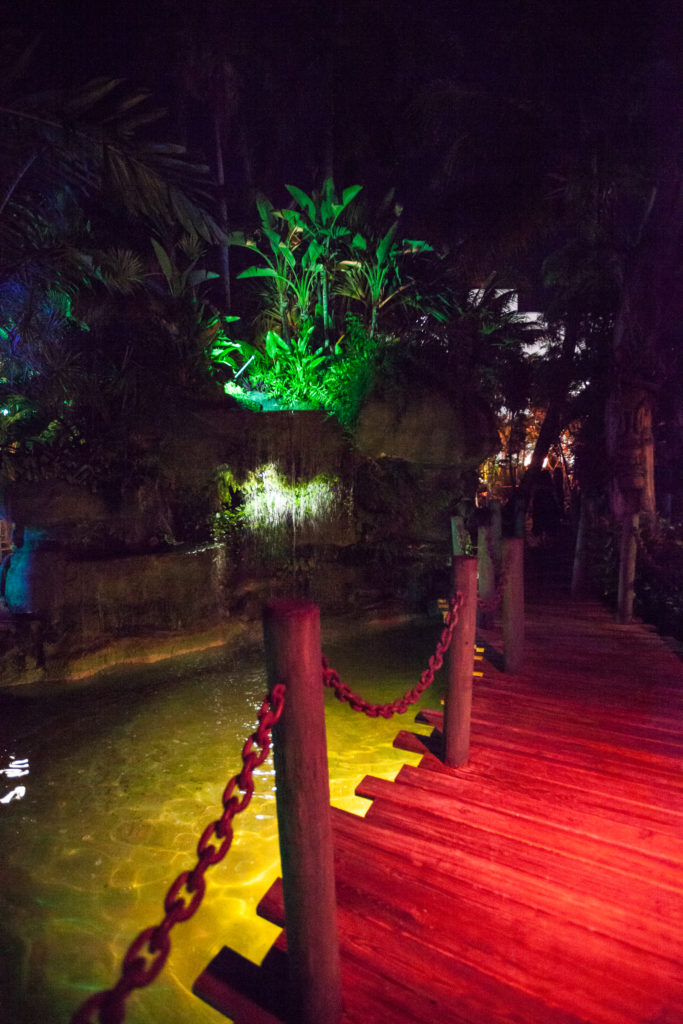 The Mai Kai Gardens at night is just breathtaking and cool…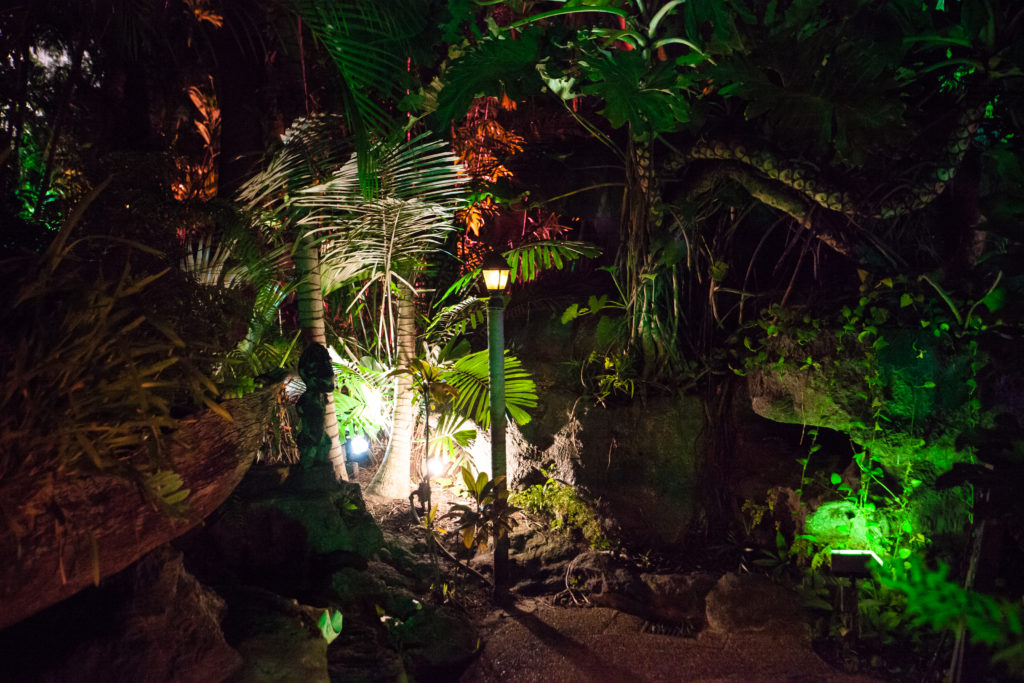 Tiki torches light the pathway…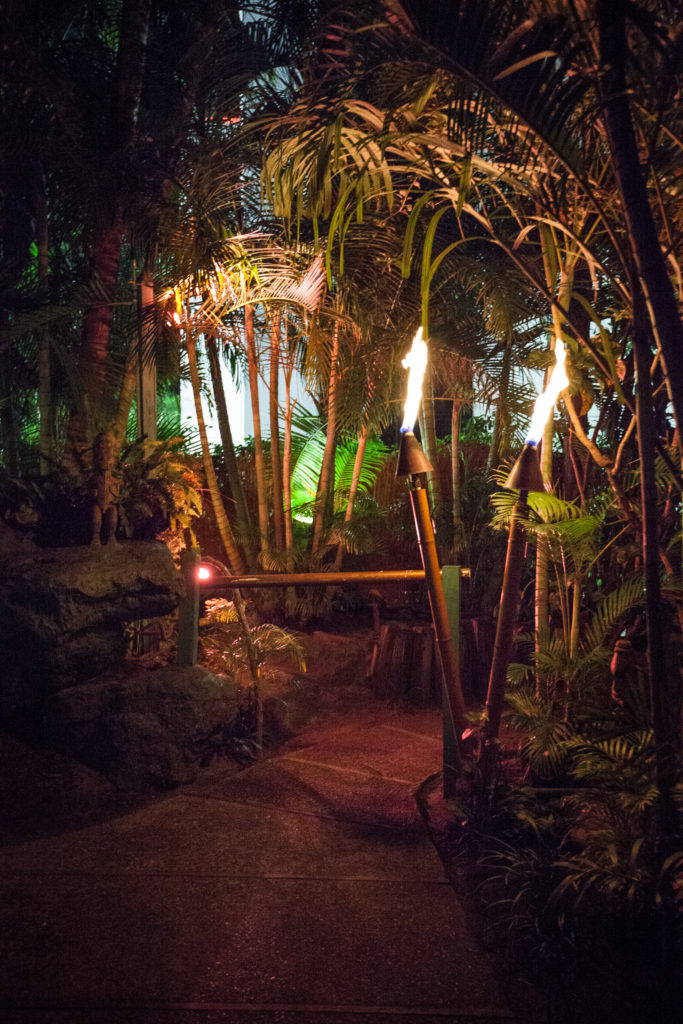 We even ran into the birthday girl!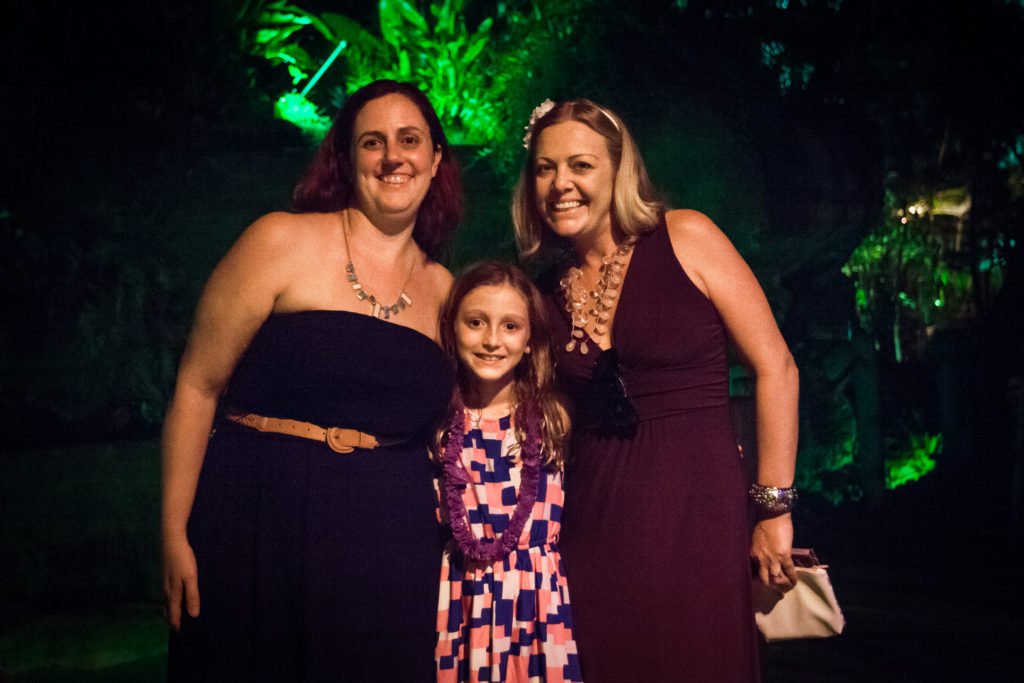 It's relaxing and all you can hear is the sound of the crackling Tiki torches and the waterfalls…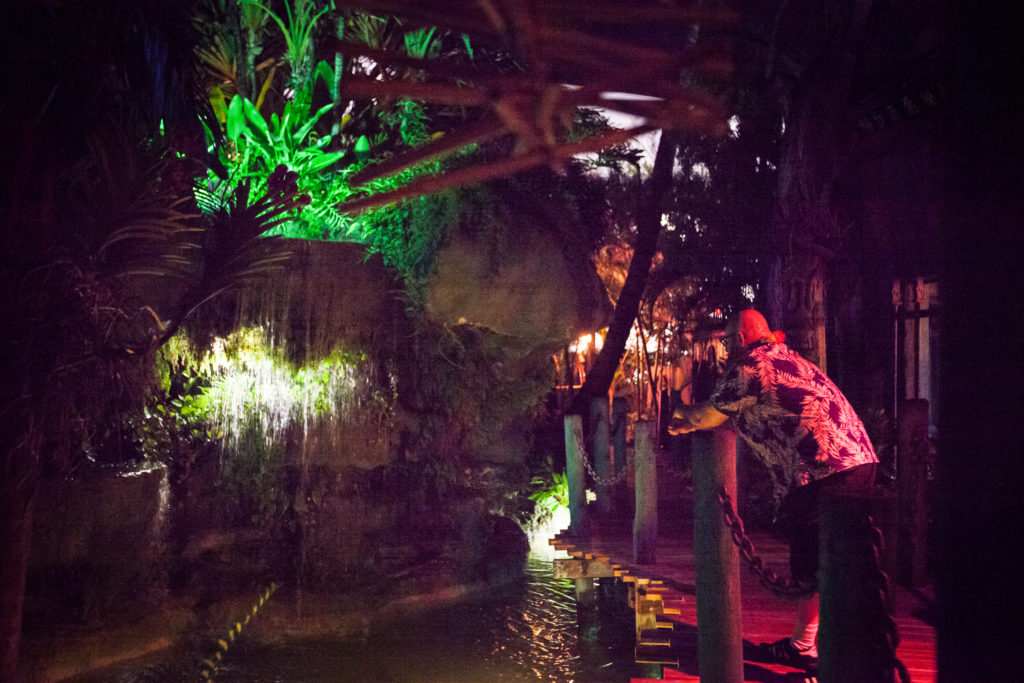 I'm in my own little Tiki happy place. Then someone from behind me yelled, "Nice dancing tonight!" Ha! Okay, back to reality. I suppose it's time to leave. Dave and I were at the Mai Kai for almost five hours. It felt like five minutes.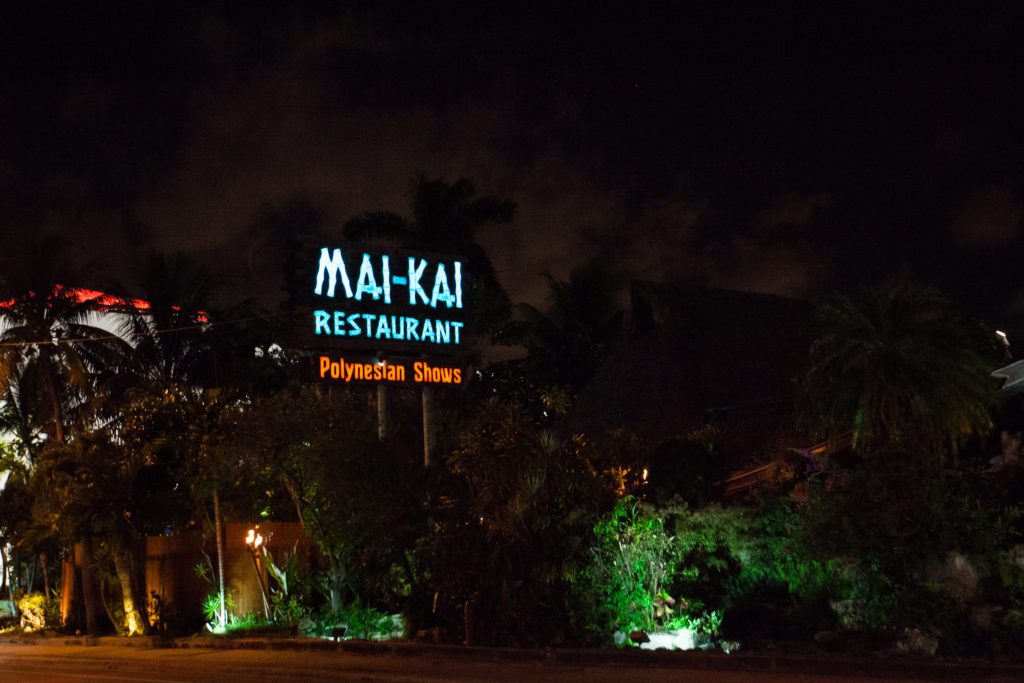 I would like to thank Dave Gittleman for his amazing photographs used for this post.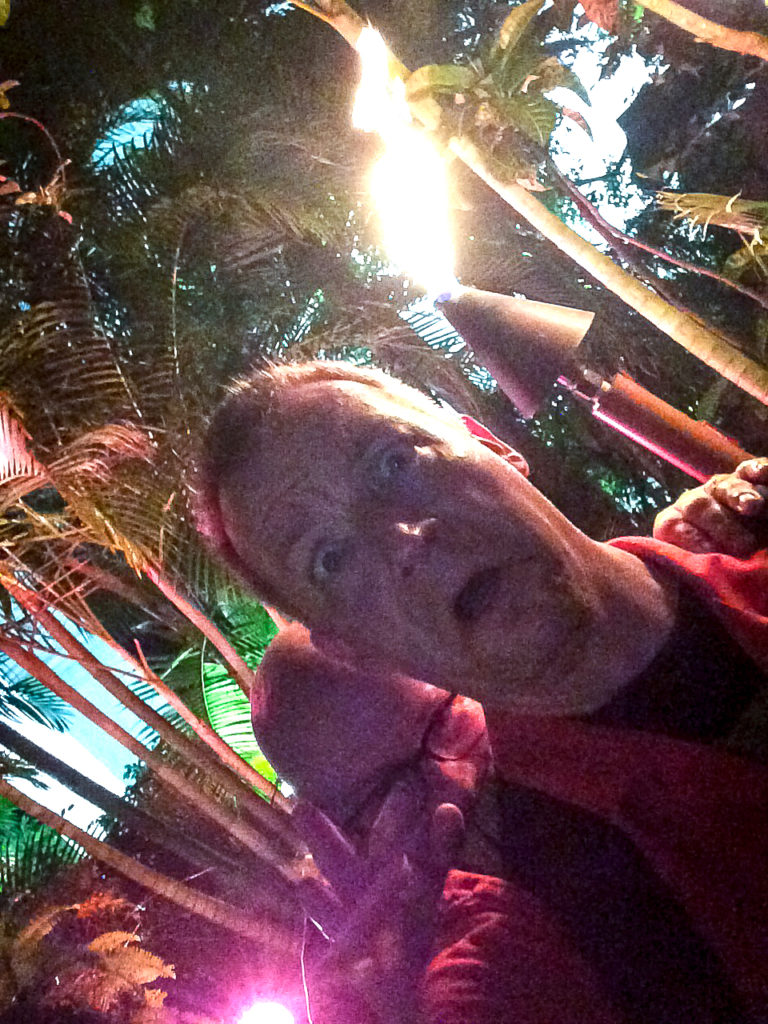 Here is Dave's website.
And Facebook Page.
Here is my official write up on the Mai Kai.
Here is a photo collection of the Polynesian Islander Revue take by Dave Gittleman of Gittleman Studios.
This is the Mai Kai's website.
And Facebook page.