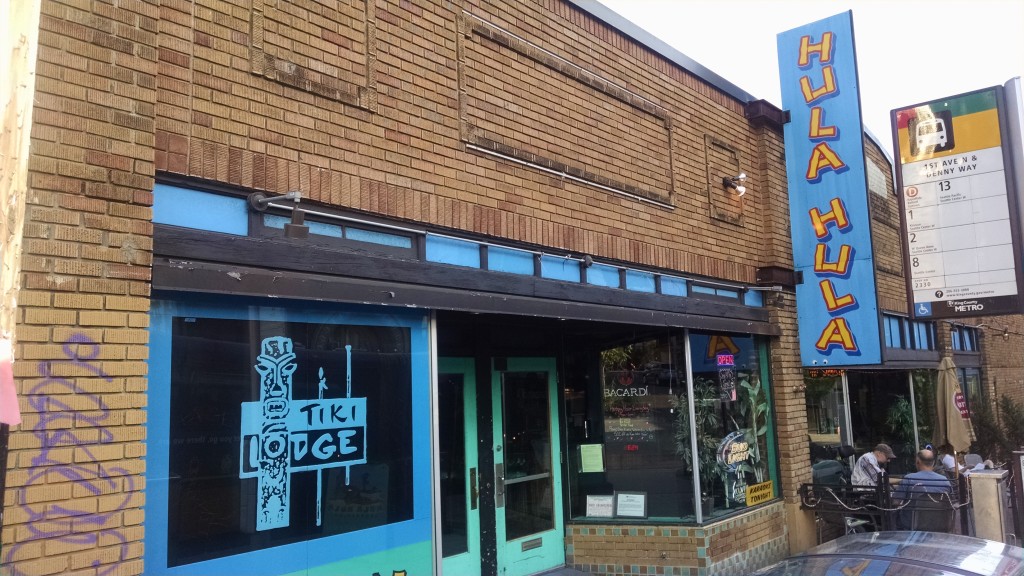 When I was a kid, I used to read and collect comic books. Spider-Man, Superman, Iron Man, Batman: I read them all! What I loved most was reading the origin stories of my favorite superheroes. I found it fascinating to learn how Spider-Man became Spider-Man, where Superman came from, or where Iron Man got his suit of metal.
When I meet a fellow Tikiphile, I always like to ask, "What got you into Tiki?" Every journey starts with one step forward. If you're into the Tiki lifestyle, that journey had to start somewhere for you. My very first step into embracing Tiki culture was when I first stepped into Hula Hula…
The year was 2006 and I was in the Seattle neighborhood of Queen Anne with my girlfriend at the time. We were looking to grab a drink at a bar and we noticed the big sign for Hula Hula. A Tiki bar. Hmm, that sounds interesting…
From the outside looking in, we could see it was dark with florescent lighting. The whole place looked like a crazy funhouse ride at a carnival. It didn't look like any bar that I had ever seen. We stepped inside…
Fast forward to now. It's 2016, almost a decade later, and I'm sitting at the bar of Hula Hula. I'm back to where it all began for me. Since my first visit to Hula Hula back in 2006, I've traveled all over the US checking out Tiki bars, lived the Tiki lifestyle, and even started this blog. Hula Hula is my superhero origin story!
The first thing I noticed about Hula Hula is that it's big. You walk through the door and you have seating on your left and the bar on the right.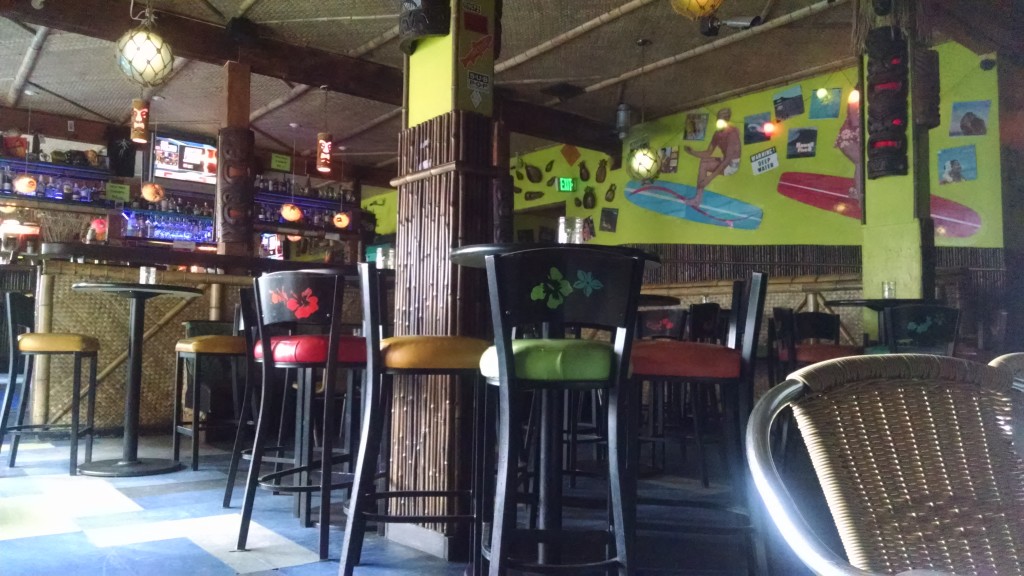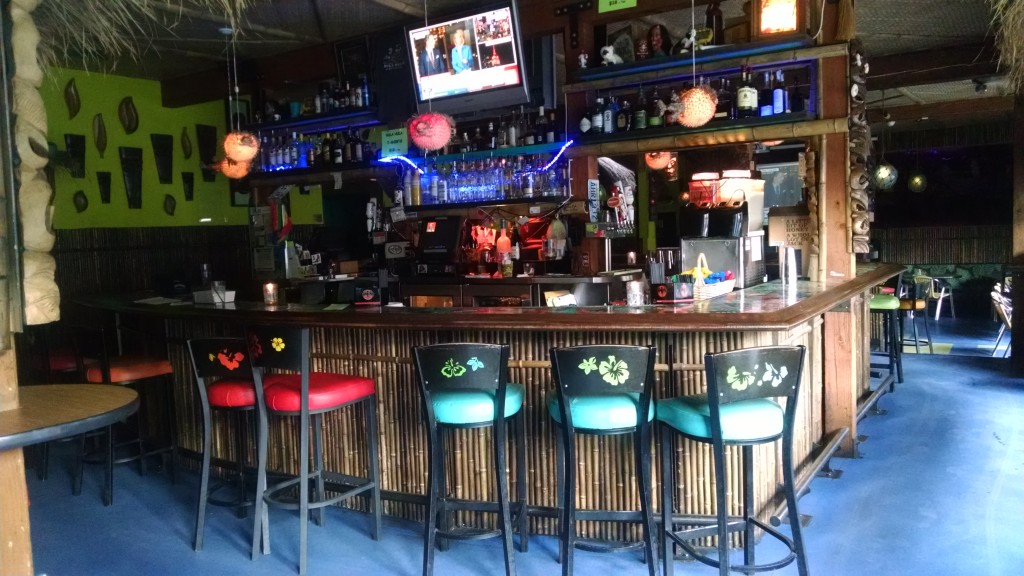 Past the bar and a couple steps down is a large area where karaoke happens every night. There's a stage and plenty of seating for everyone to sing and laugh at each other as the Tiki drinks keep coming and customers keep singing.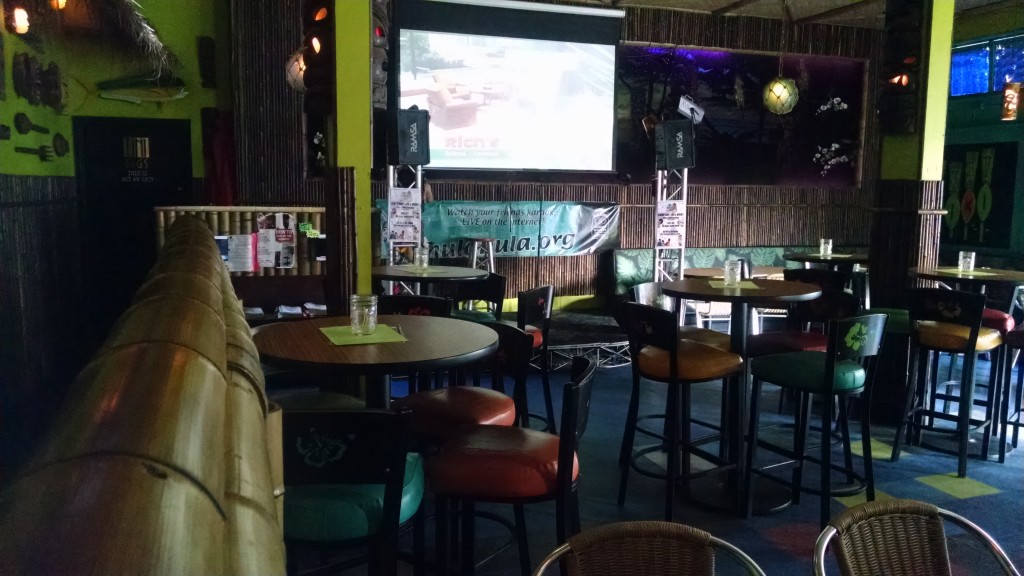 Speaking of Tiki cocktails, here is the menu…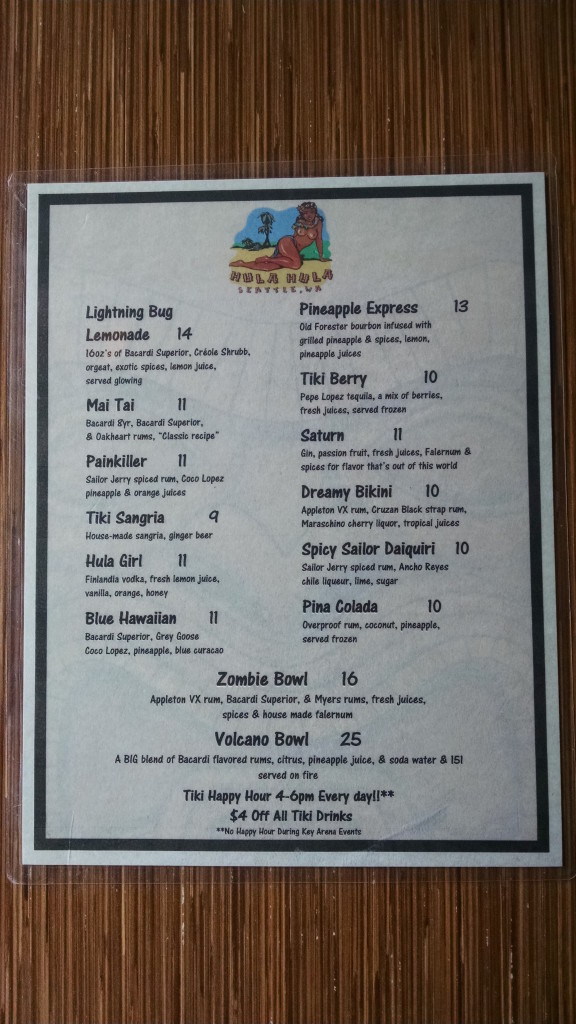 I ordered the Dreamy Bikini…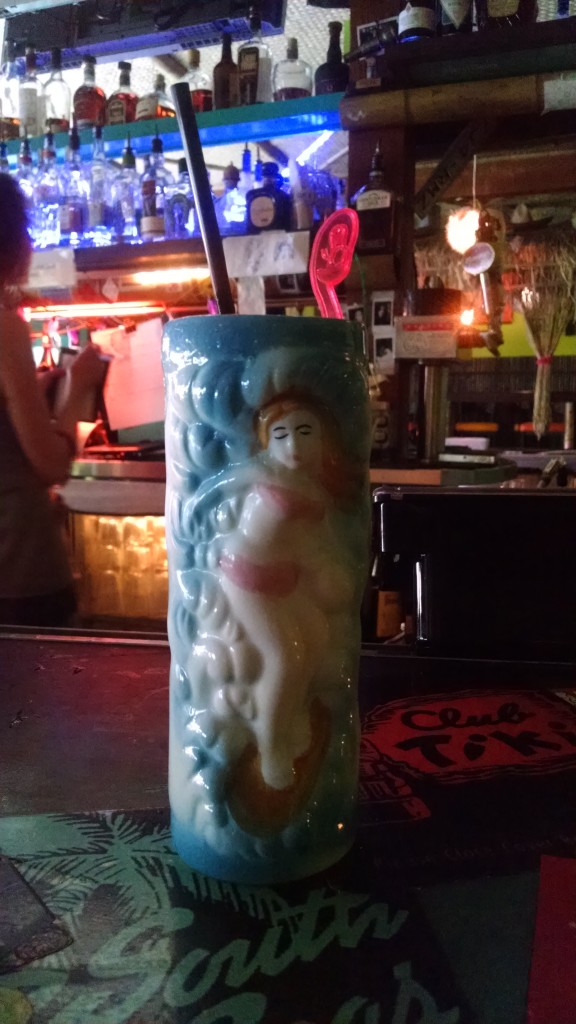 The drink has two shots of rum: Appleton VX and Cruzan Black Strap mixed with cherry liquor and juices. It was dark tasting, yet sweet. Very good, very unique.
Taking a look around the place, there are Tiki statues..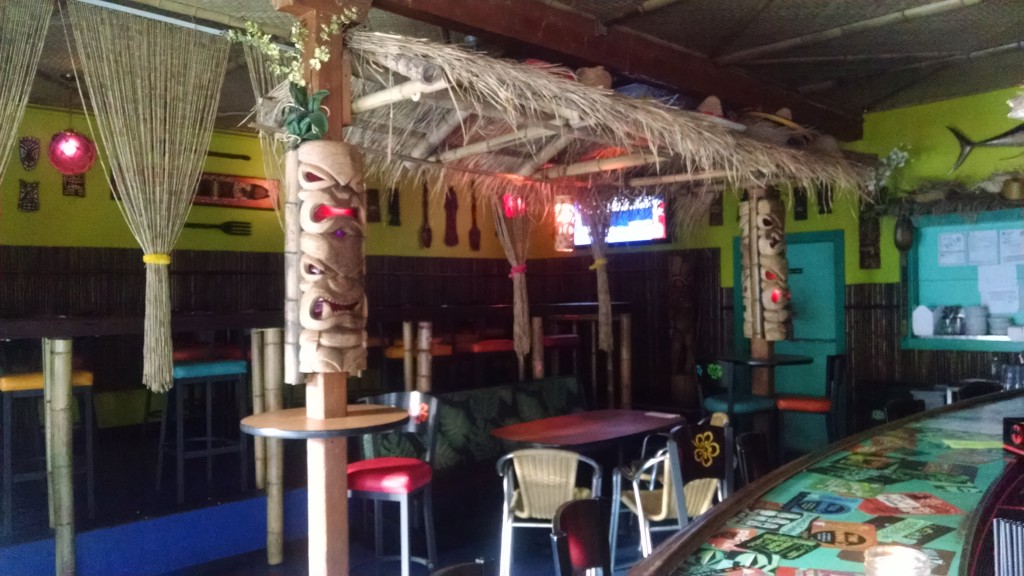 Tiki art…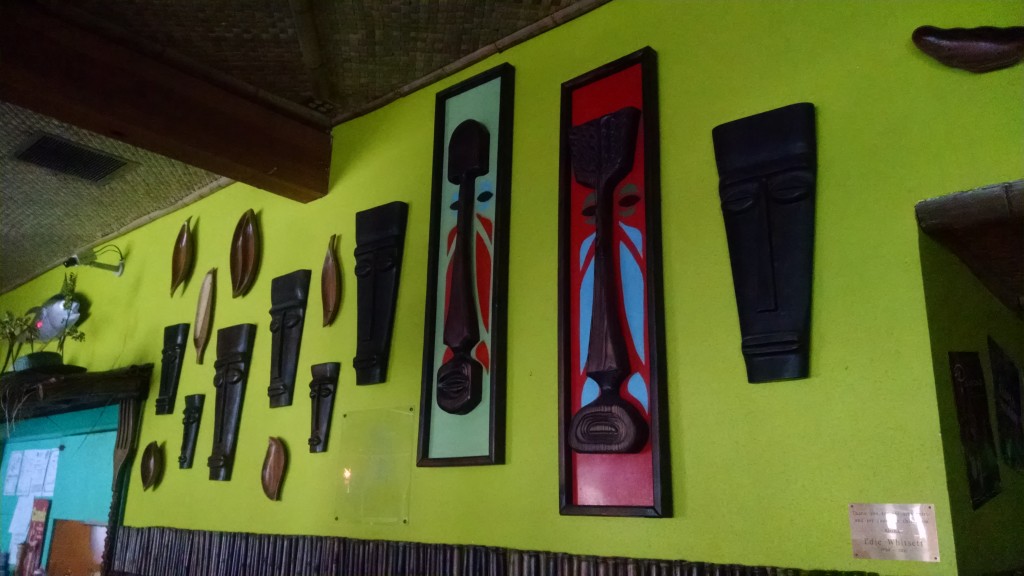 Check out this cool mural…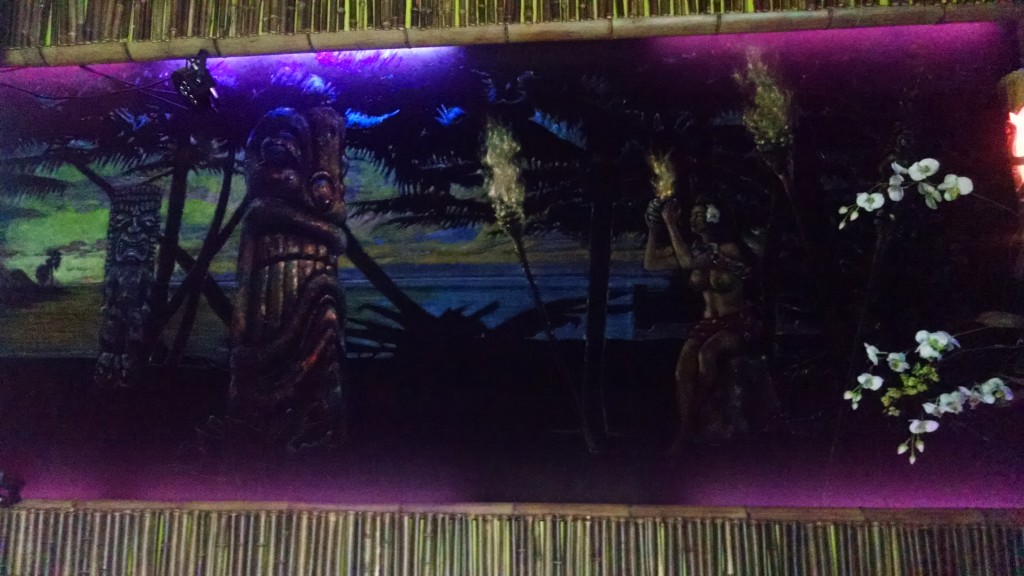 Even the bathroom is done up in Tiki!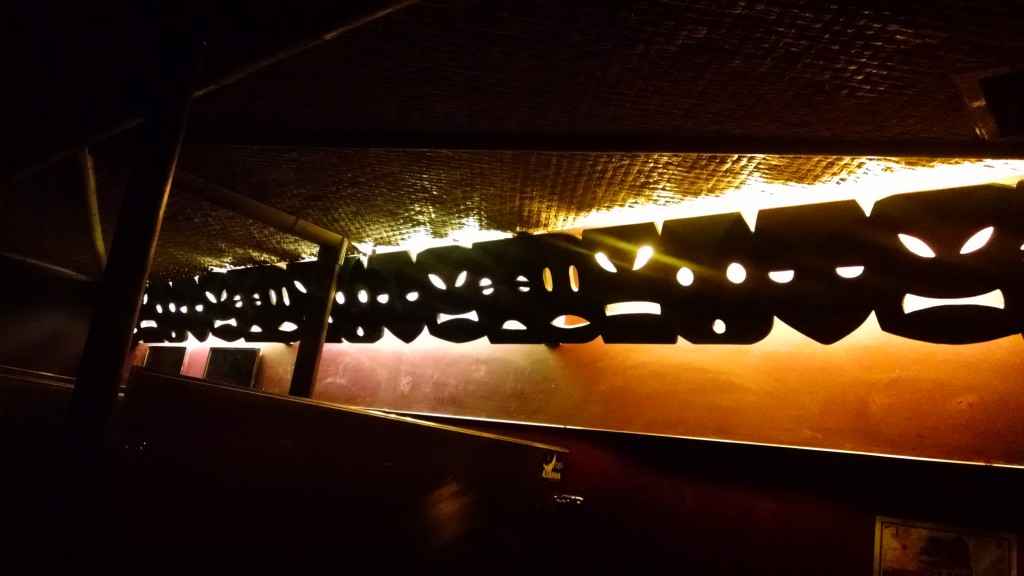 I really liked the top of the bar…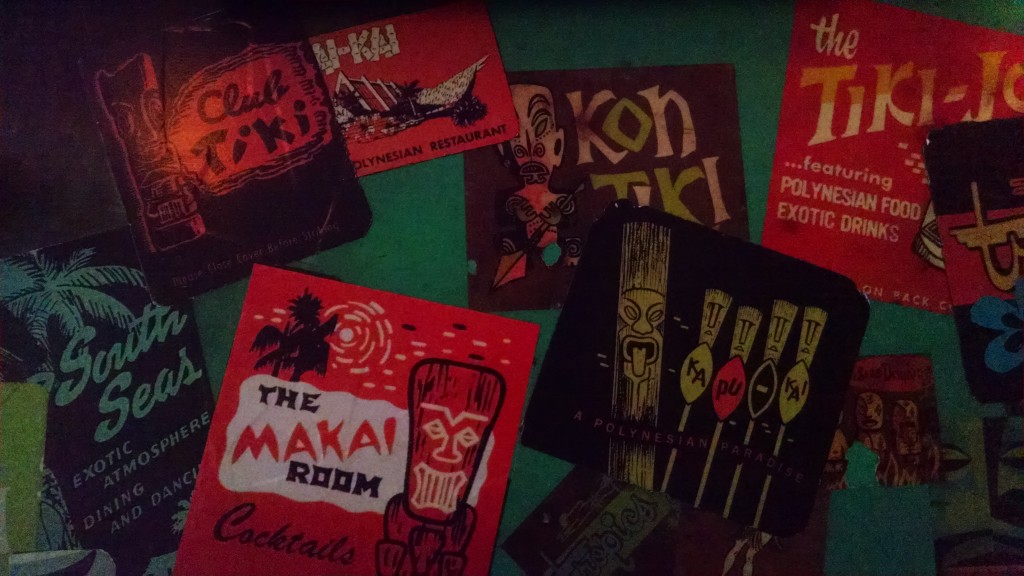 Hula Hula is a really cool place.
It was my first Tiki bar ever and it started my love for Tiki culture. If you're in Seattle, make a point to stop by. Come by early for a more relaxed, chill feel, or come in the evening and try your hand at singing some Bon Jovi or Journey. It will only take one or two drinks to loosen you up!
Here is the link to Hula Hula's website.
And their Facebook Page.