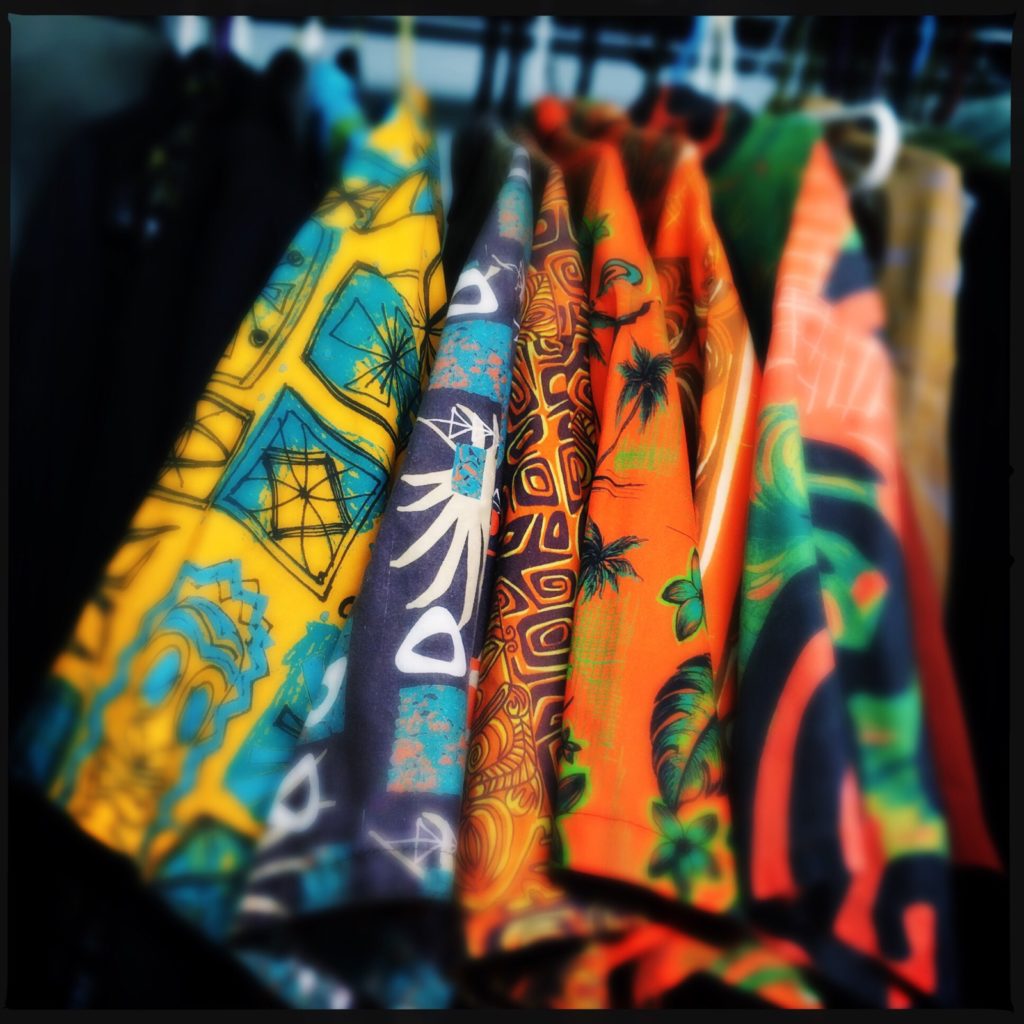 If you're looking for cool a Hawaiian (Aloha) shirt, your search can be a little difficult. There are some stores that may sell Aloha shirts new, but usually the designs are not that cool or the material is cheap. Another route you can take on a search for a cool Aloha shirt is going to thrift or antique stores. I can tell you from my own experience that finding a shirt that is cool and actually fits from an antique shop is next to impossible, especially if you're a bigger person.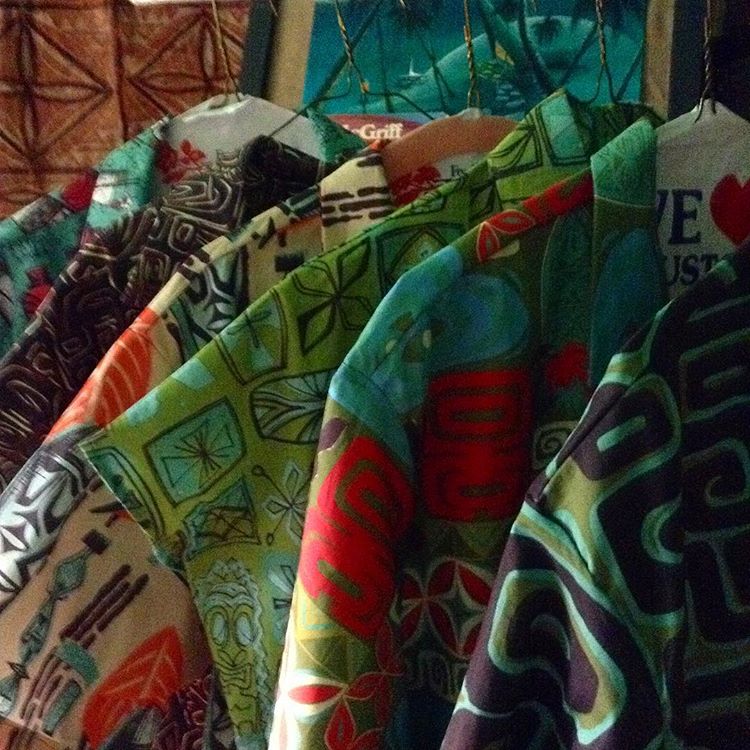 Don't fret though. Dawn Frasier has you covered! Dawn Frasier, aka Sophista-Tiki, makes custom made shirts that are super cool and guaranteed to fit every body type.
First, you go to Dawn's Spoonflower website to pick a design you like. There are literally hundreds of patterns to choose from. I took me almost an hour to go through all the designs!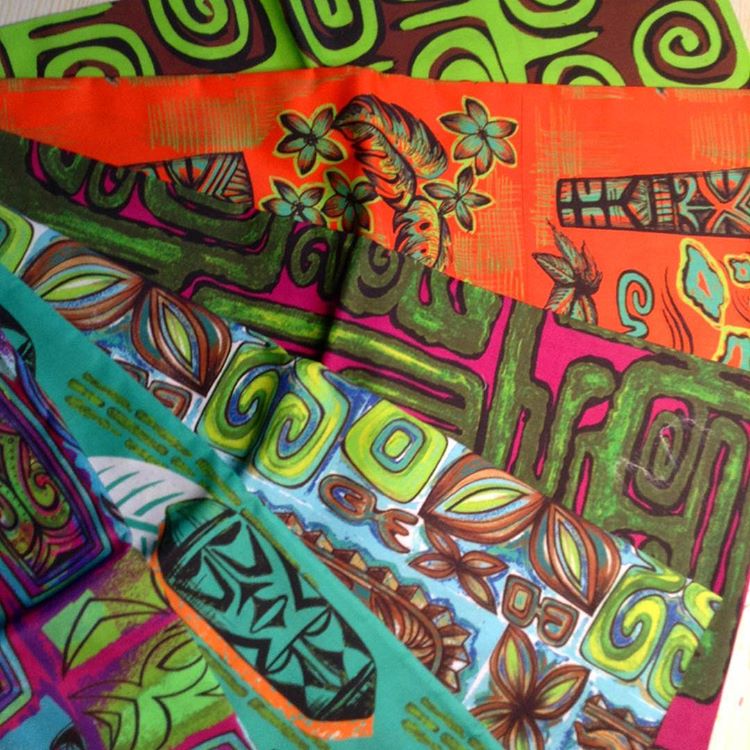 Next, you choose what style Aloha shirt you would like. There are three shirt styles to choose from: loose fit, regular fit camp shirt with a yoked back, or '70s slim fit with a pointy collar.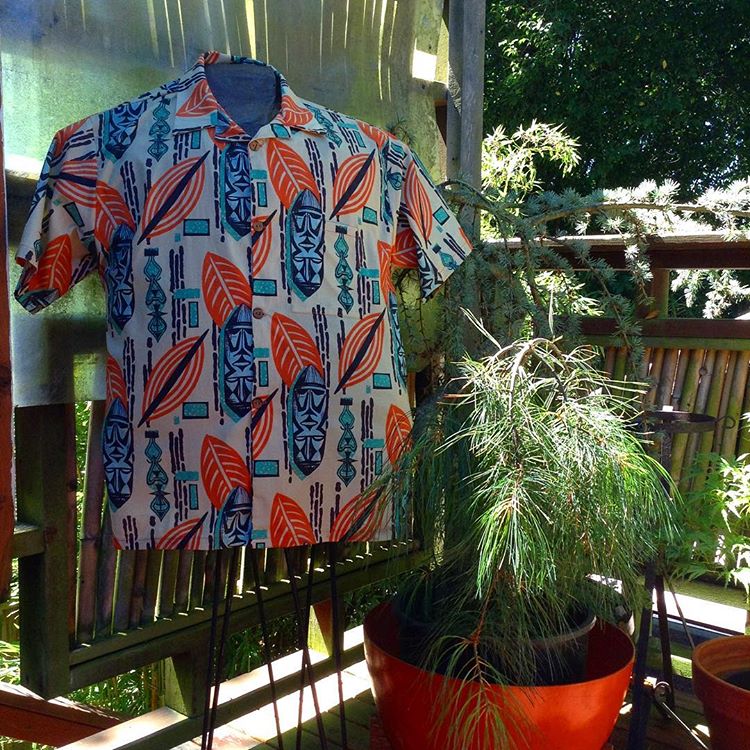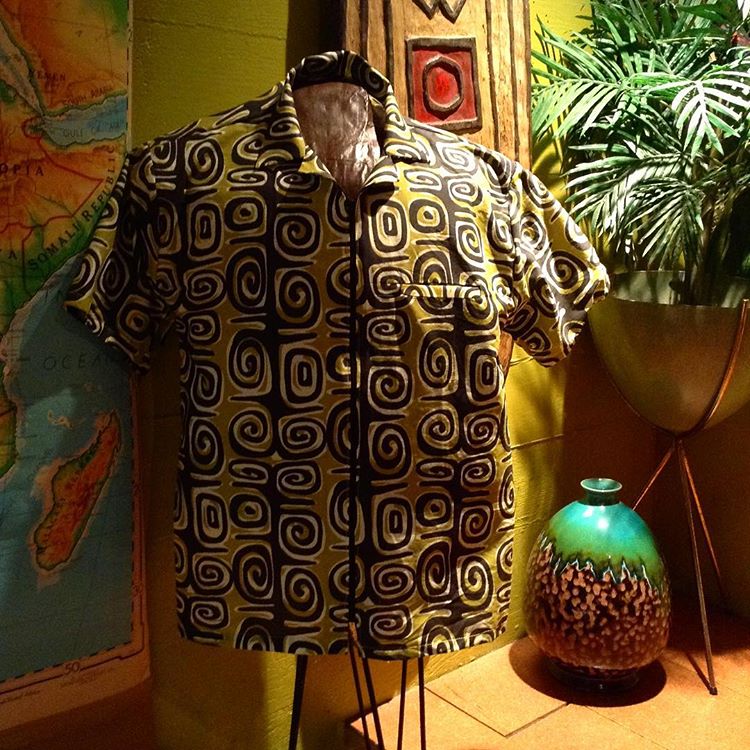 Dawn has a measurement chart to help you decide what size you need. Once you figure out your size, you send all the information to Dawn and she takes it from there. If you have any questions, you can always message Dawn. She's quick to respond and before you know it, you'll own an awesome Aloha shirt custom made by living Tiki legend: Dawn Frasier!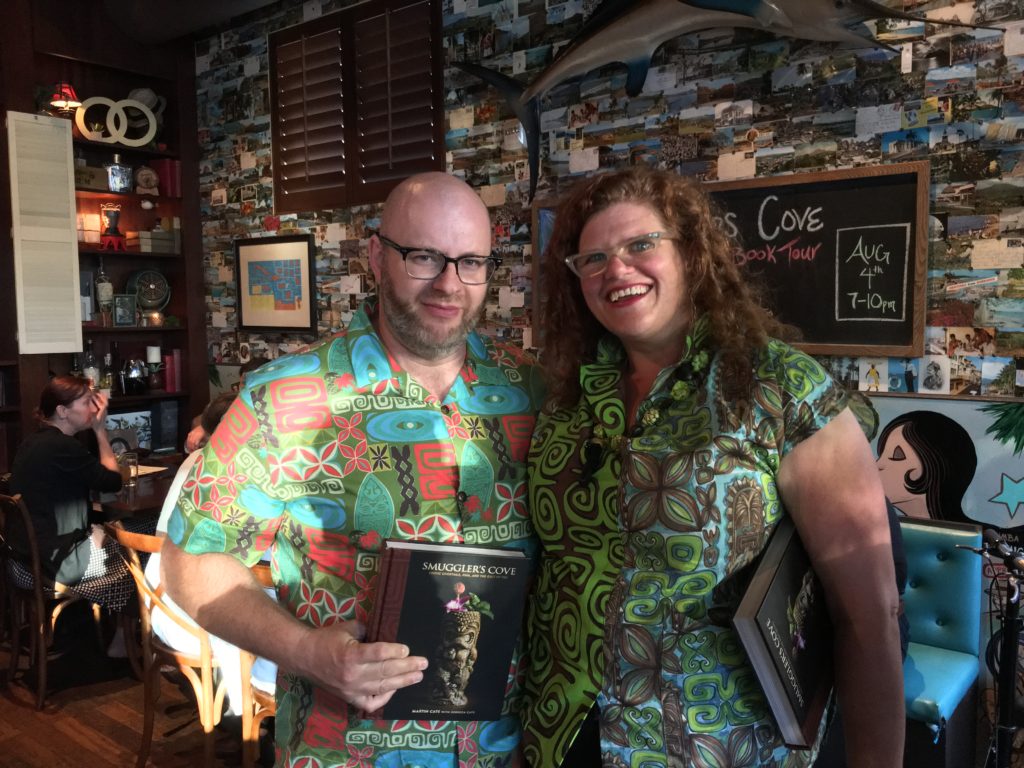 Here are some happy customers…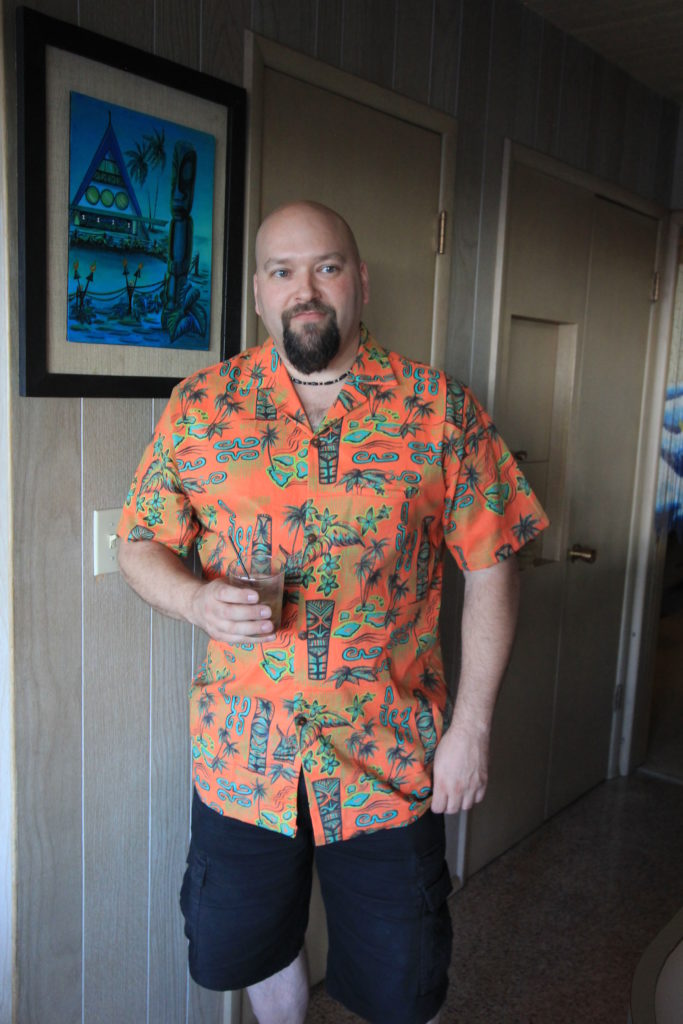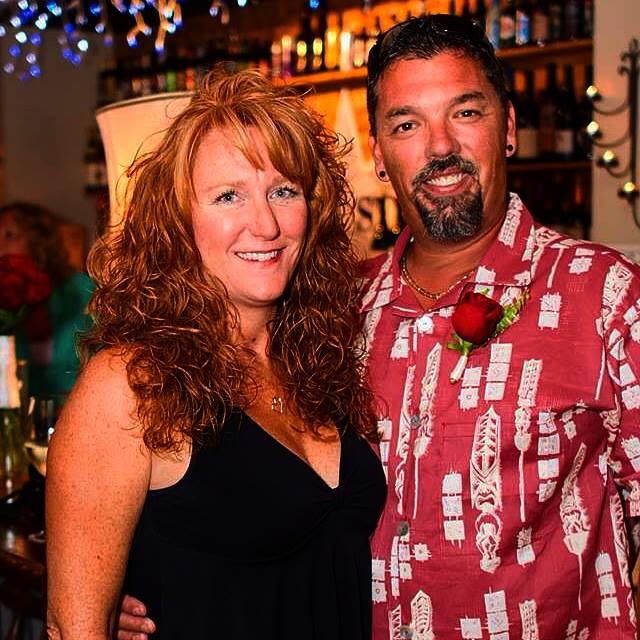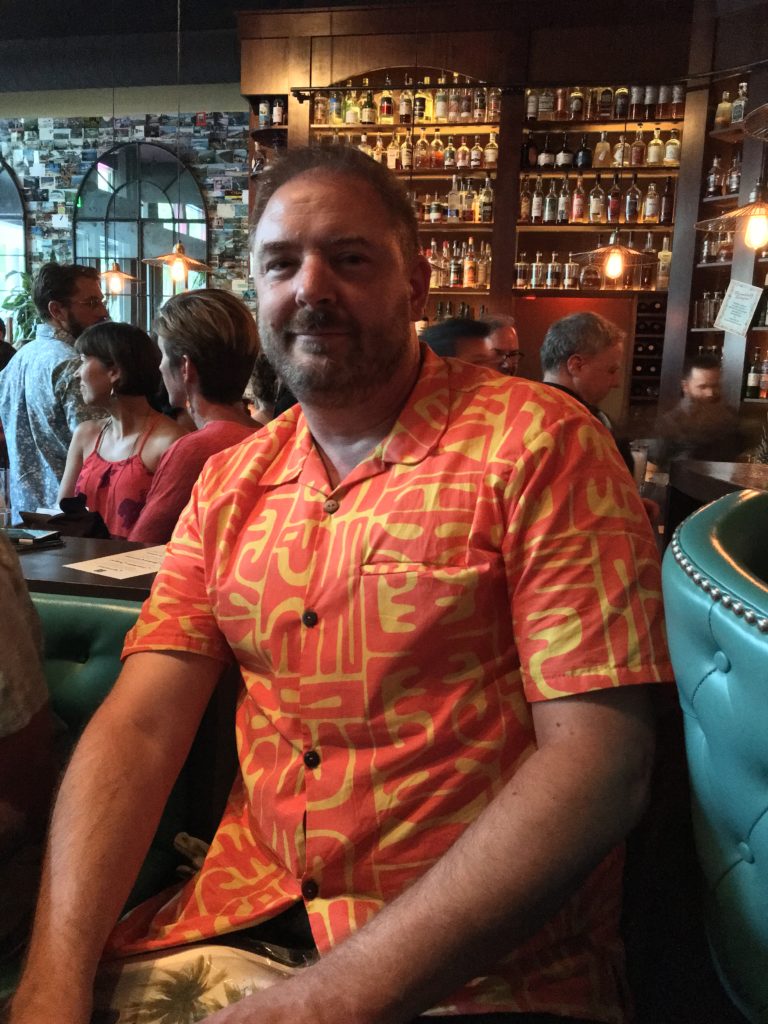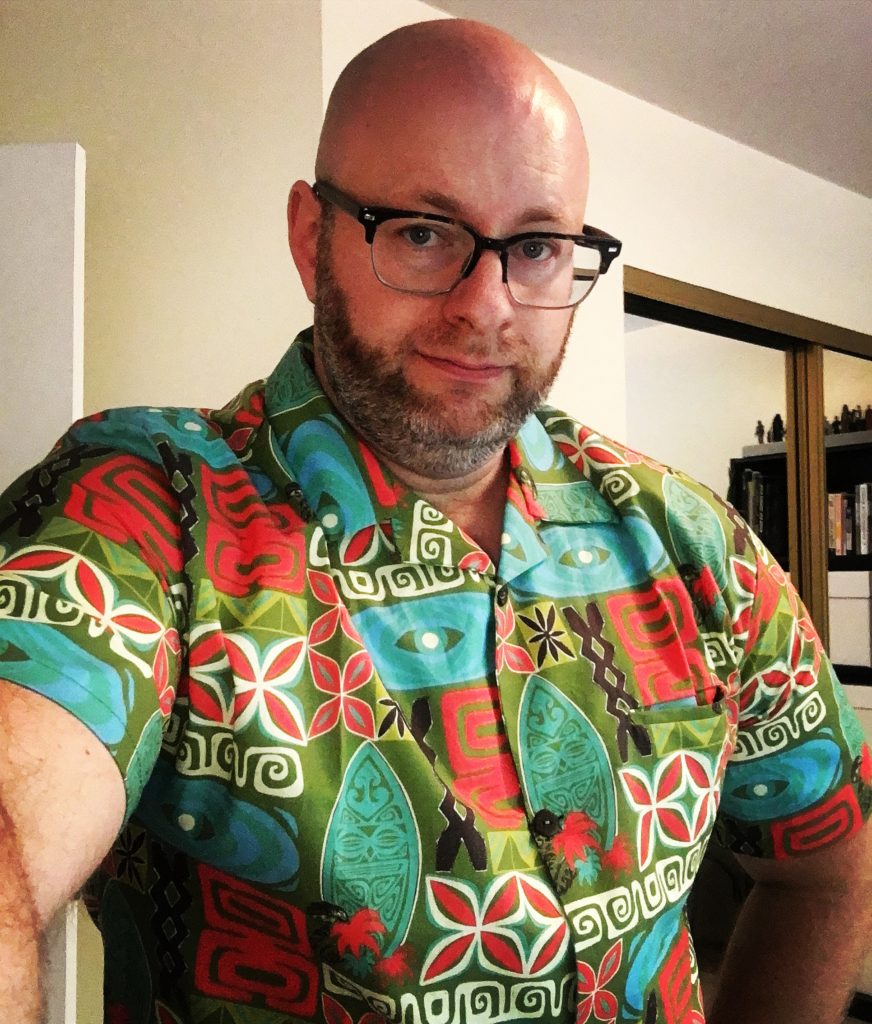 Ready to stand out the next time you hit your favorite Tiki bar? Click here to order your own shirt today!
Want to get to know Dawn a little bit more? Click here to read my Tiki VIP post.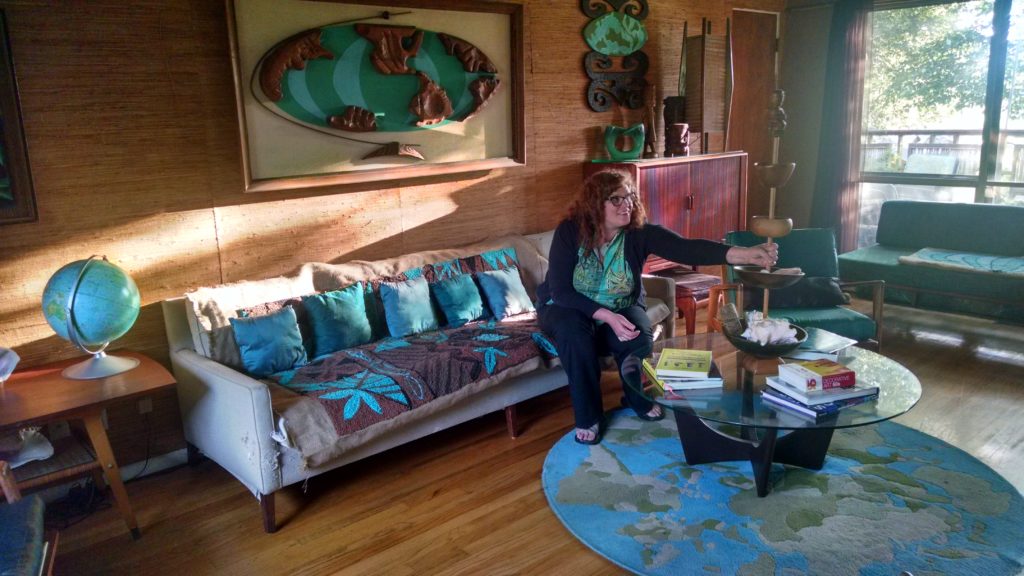 I would like to thank John and Dawn and Joe for letting me use their pictures for this post!