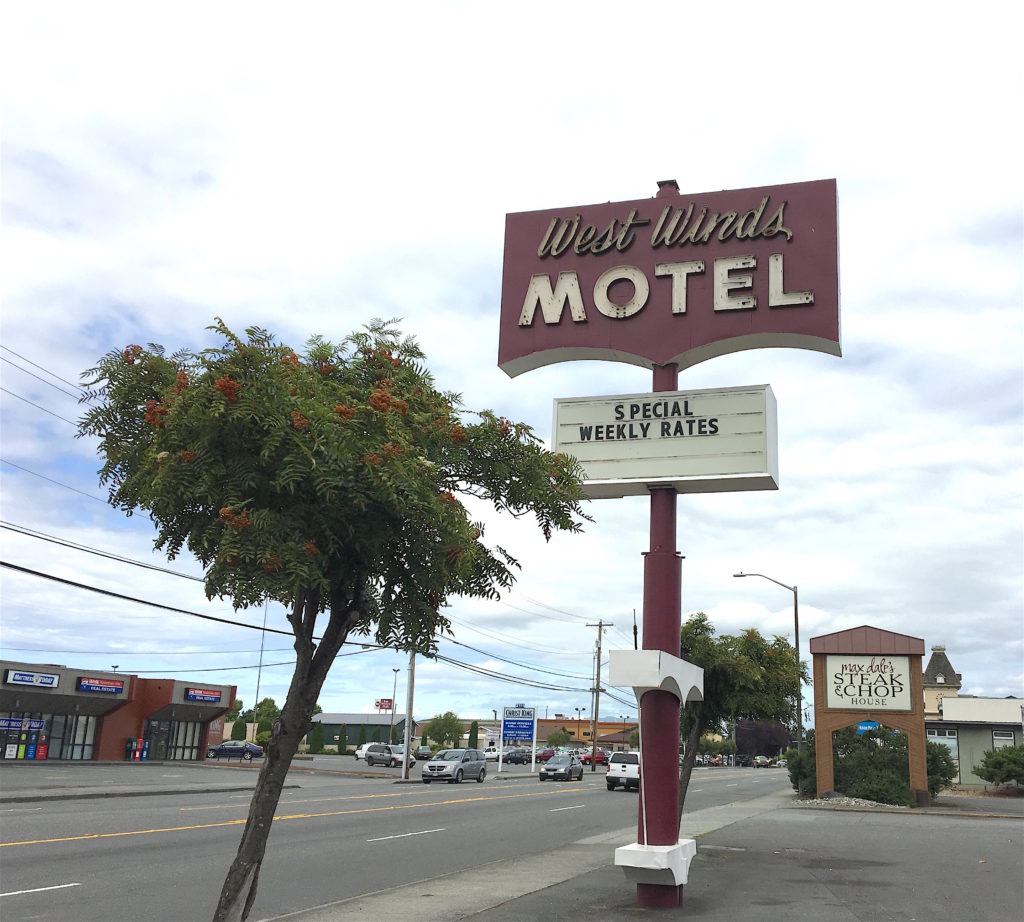 You sometimes forget that there was a time before highways…
I drove Route 66 from Chicago to L.A. (just like the song) and it was bittersweet to see all these cool stores, gas stations, and restaurants that where left behind. Once the new freeway was built, traffic wasn't going to pass by again.
It was around the '60s when freeways started to crisscross America. When it comes to searching for cool Mid-Century establishments, you have to go where cars used to travel. Tiki was at its height in popularity in the '50s and '60s so it didn't surprise me to learn that a cool Tiki motel was located on the main road that used to go right through the center of Mount Vernon, Washington.
This is the West Winds Motel…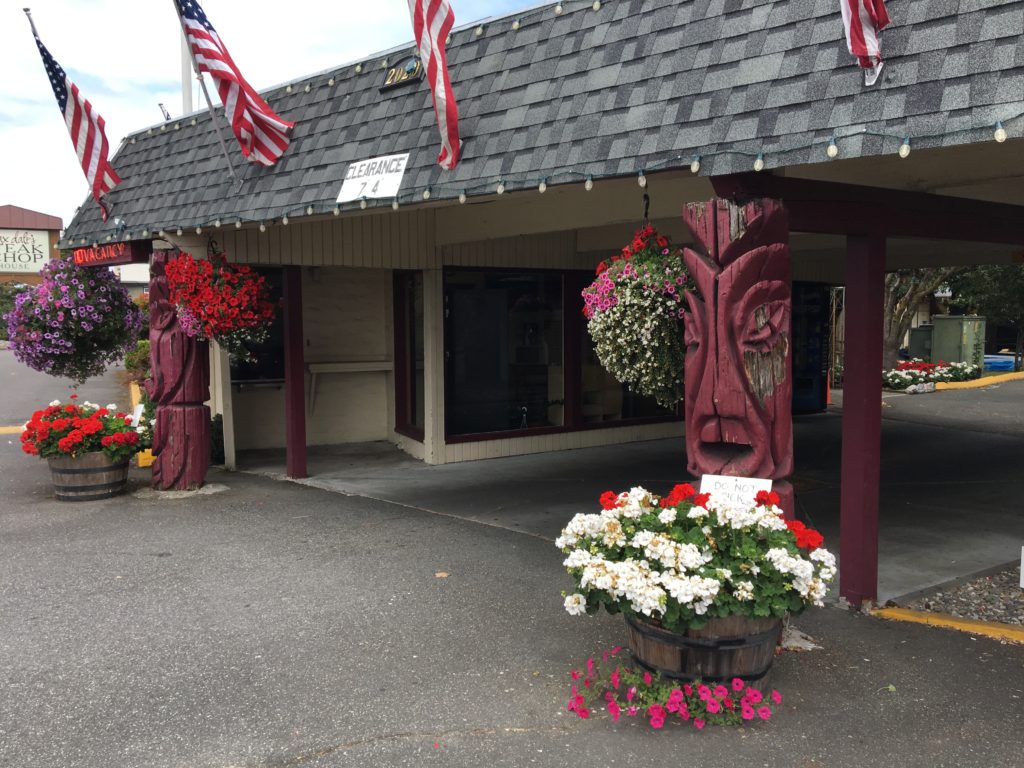 There are two Tikis out front which seem to be Witco.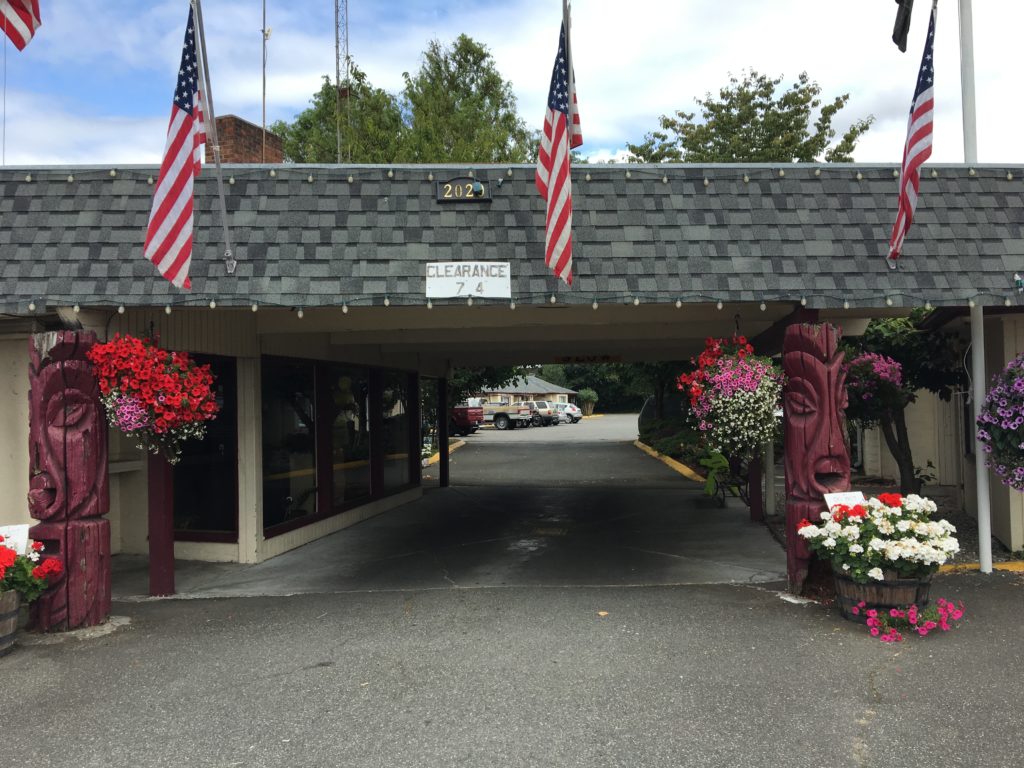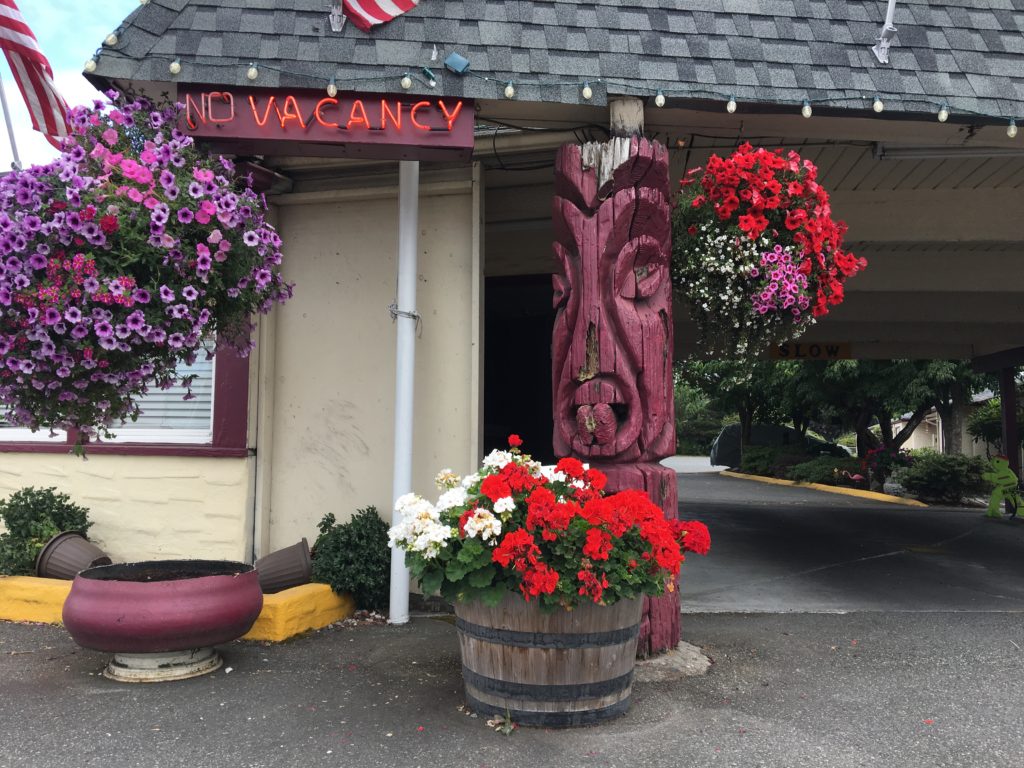 And just a couple Tikis in the garden…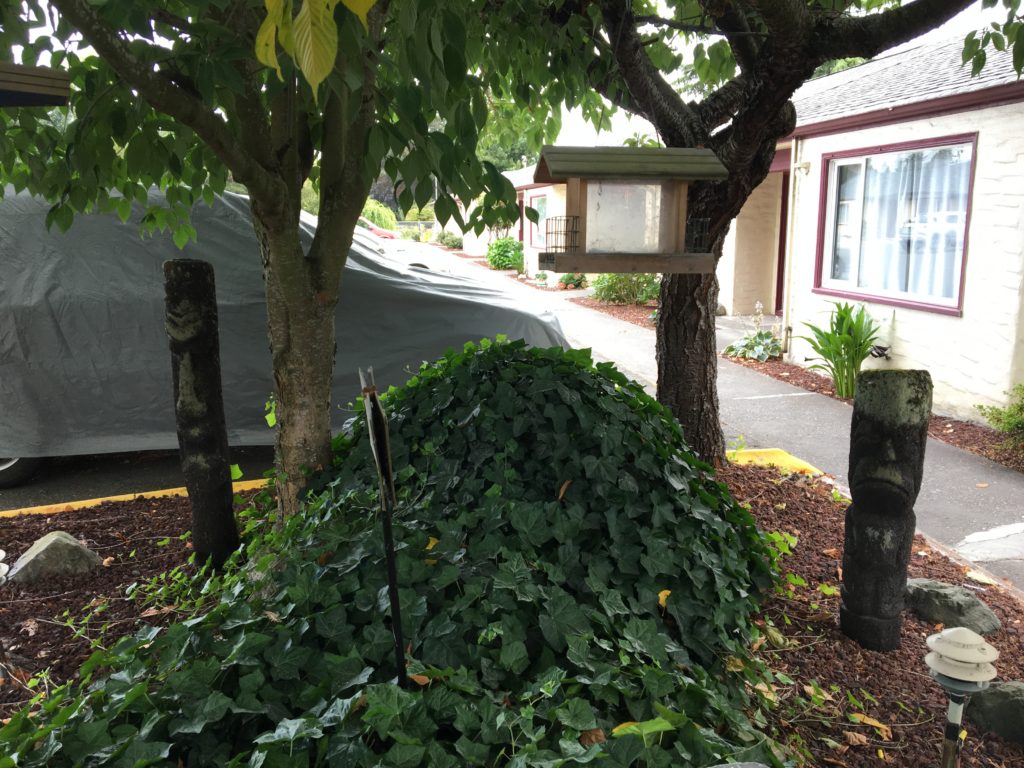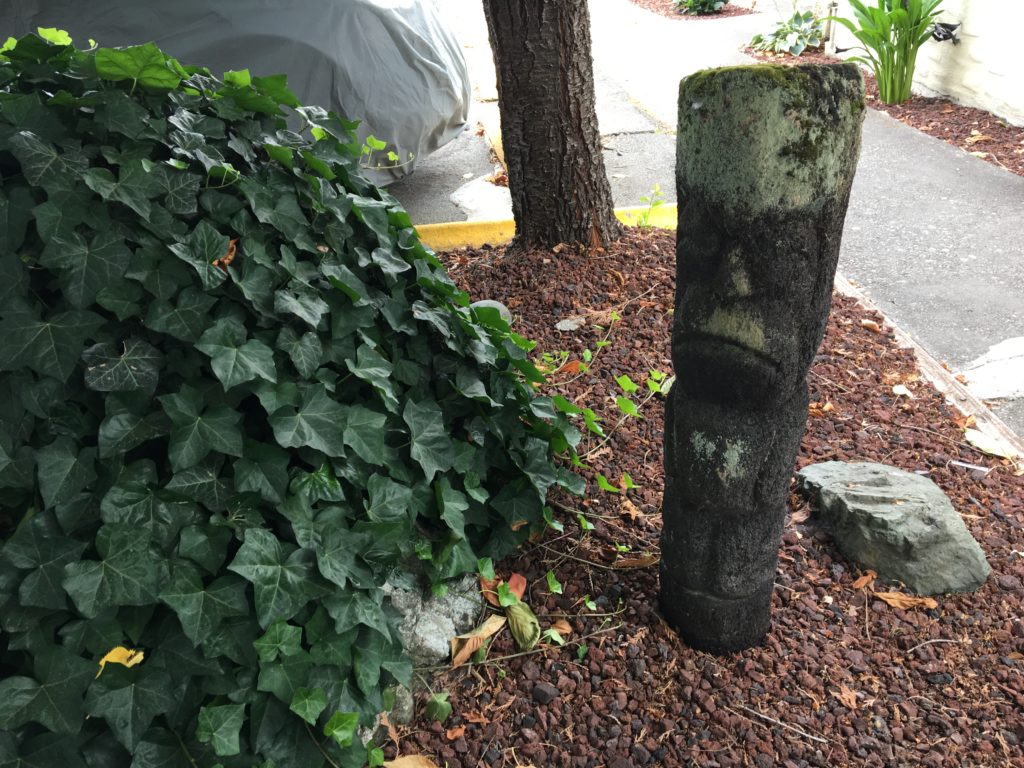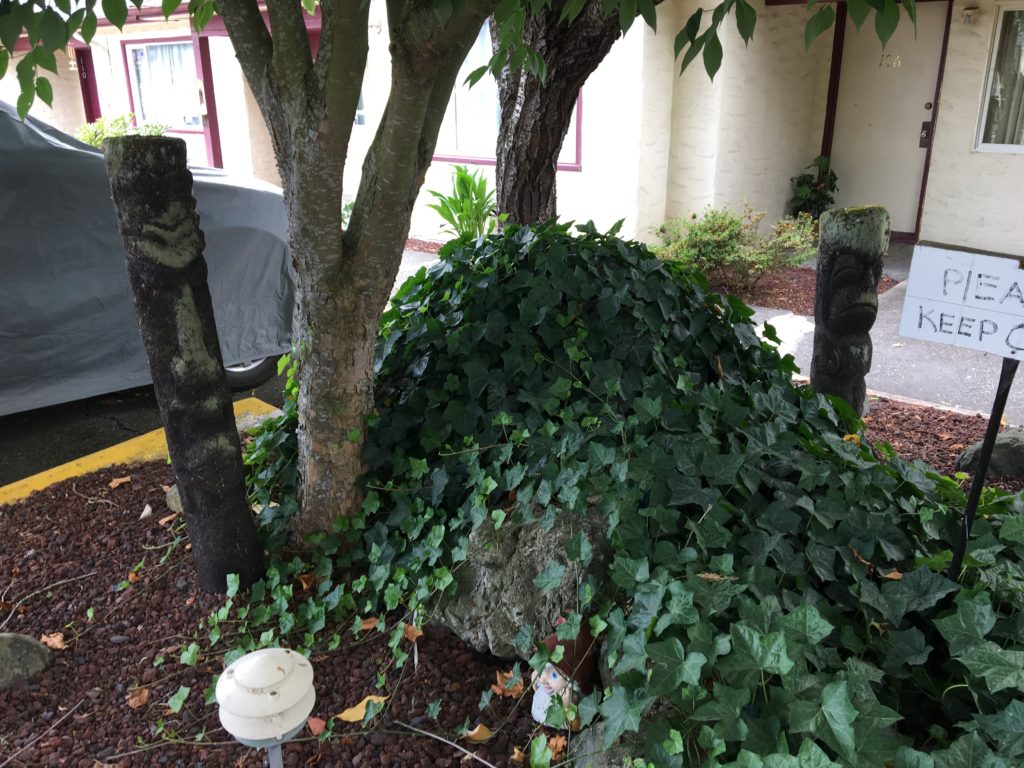 The only other clue of the place being Tiki would be the Tiki torch posts below the main sign.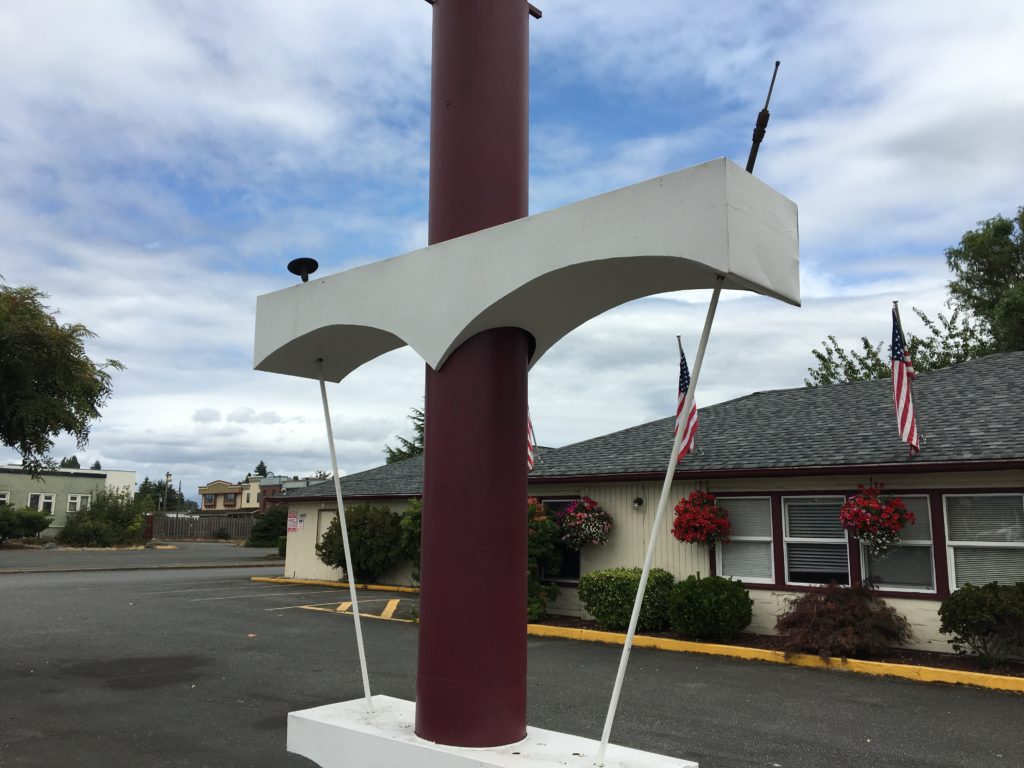 The motel seems to be well maintained and I would stay here if I was passing through Mount Vernon and needed a place to crash.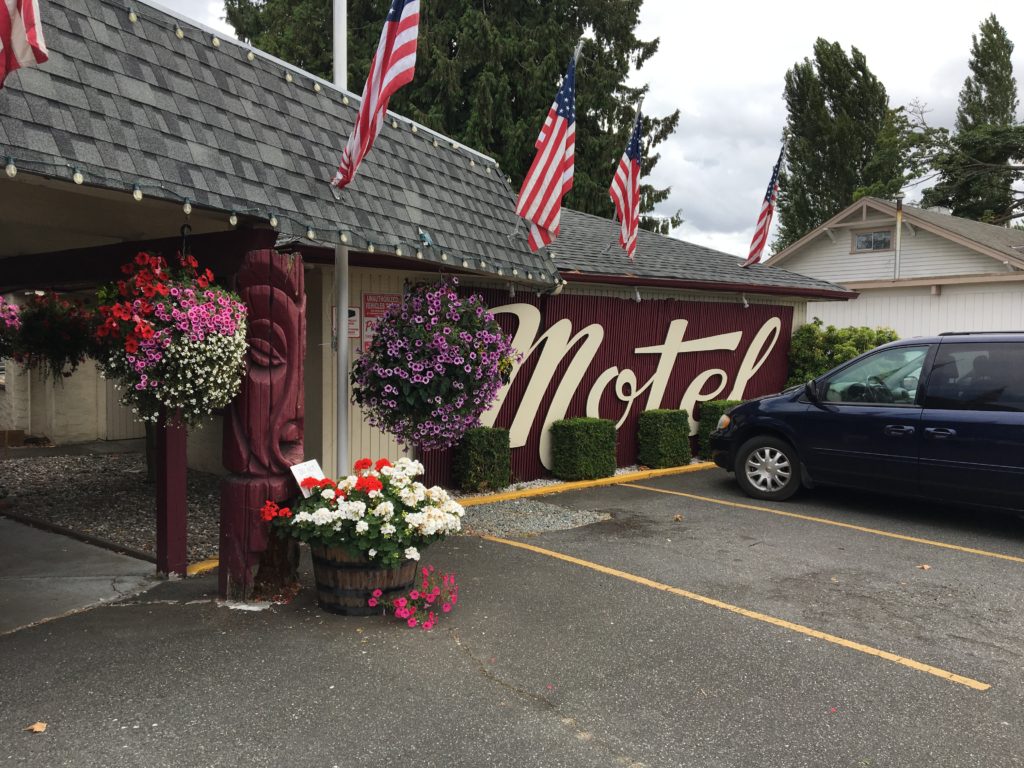 It's great to discover a piece of Tiki history and I have to give credit to this man here…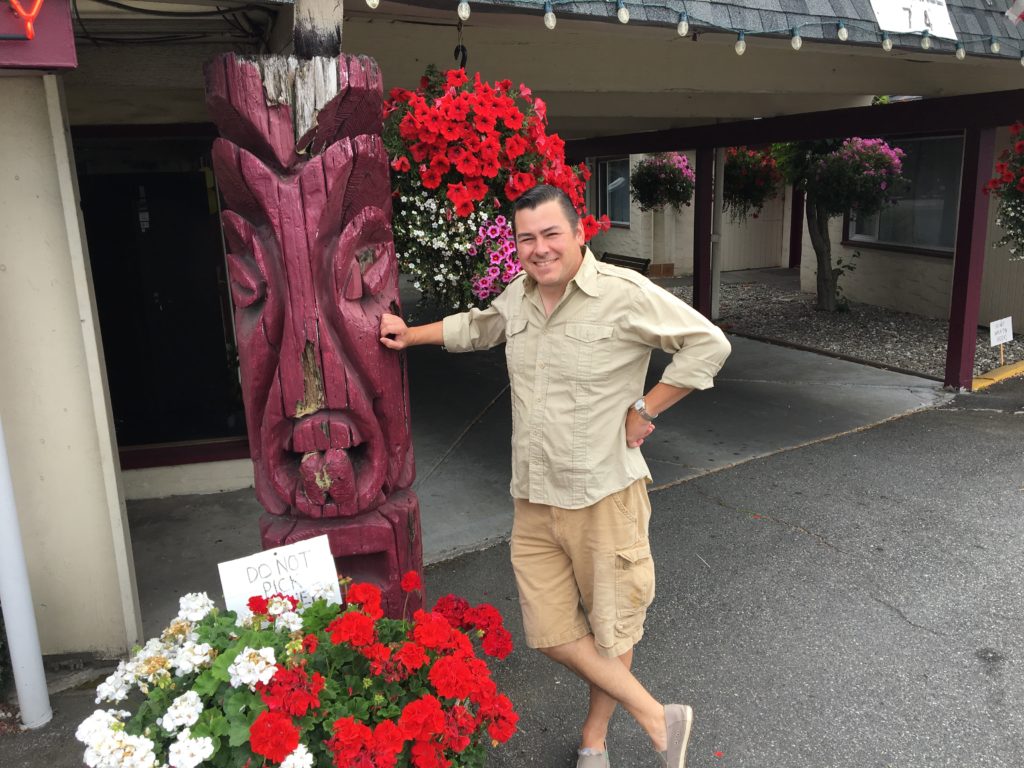 This is Travis and he knew about this hidden Tiki gem. He was nice enough to take me up to Mount Vernon to check it out.
He also carved this incredible Tiki that now resides in my Tiki bedroom.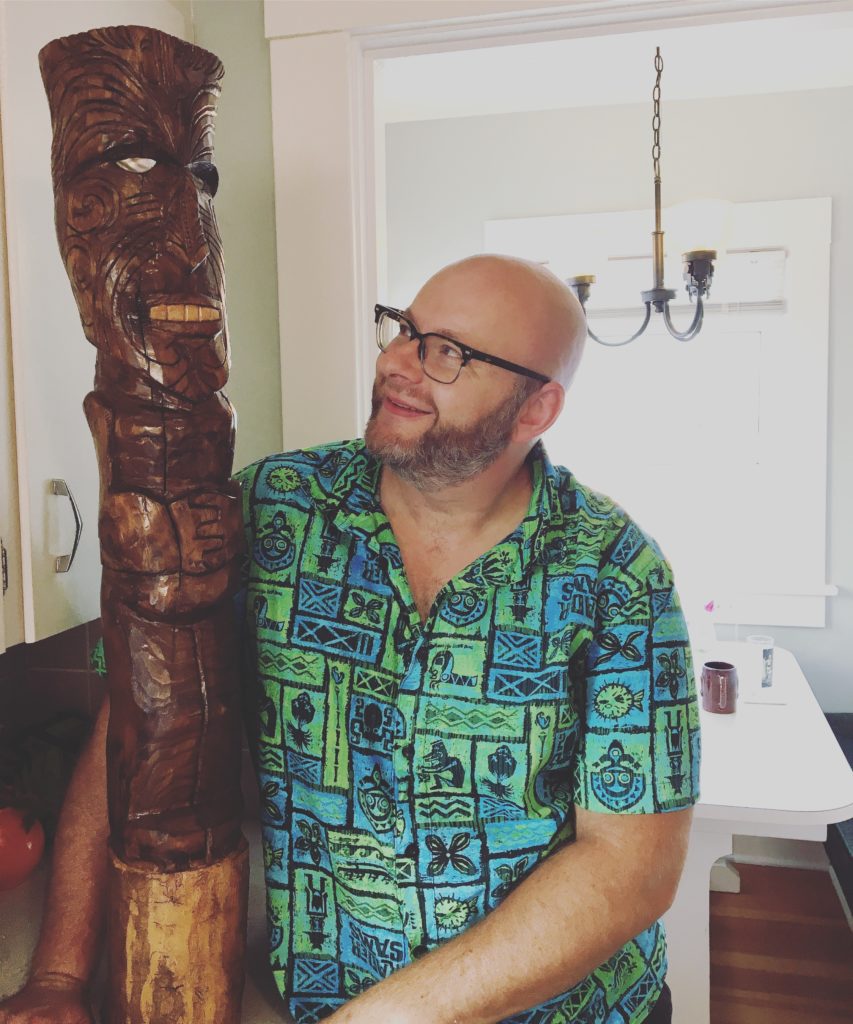 If you want to check out the West Winds Motel or even spend the night, the address is:
West Winds Motel
2020 Riverside Dr.
Mount Vernon WA 98273