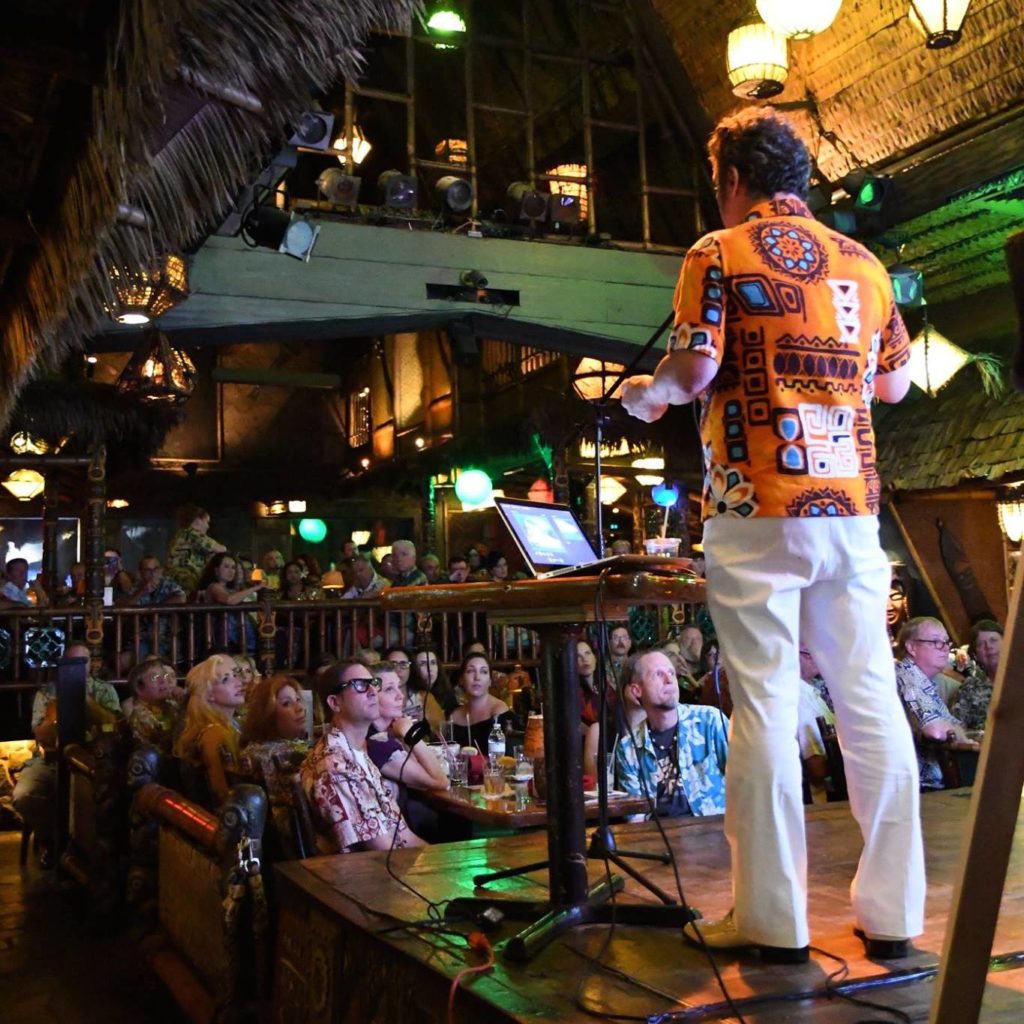 The Mai-Kai is the most important Tiki establishment there is. It is one of the last Tiki supper clubs that survived all these years and still gives the same Tiki experience as it did back in the day. The Mai-Kai's history needs to be documented. Tim Glazner agrees. That is why he wrote Mai-Kai: History and Mystery of the Iconic Tiki Restaurant. Tim has been into the Tiki scene for a long time. Tim's Tiki history is documented here for you…
What brought you into the "Tiki lifestyle" and how long has it been part of your life?
Tim- I'm not sure I'm in the Tiki lifestyle yet at all! I'm not really one for wearing aloha shirts except to events. I've always been a man of many hats from the '80s when I hung out with the hardcore punks and the Goths and the hippies. I had the right outfit for any occasion. I came into Tiki by way of my interest in the Mid-Century. At the same time I was listening to and going to shows by Black Flag, I was listening to Perez Prado and Astrud Gilberto.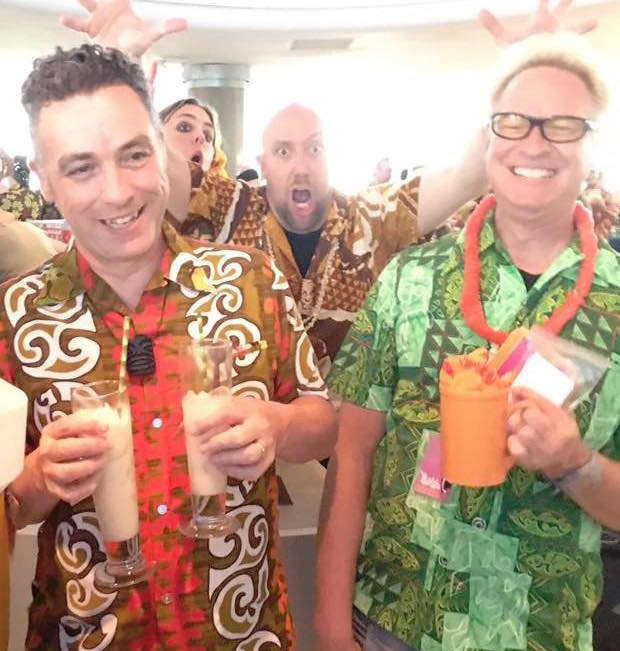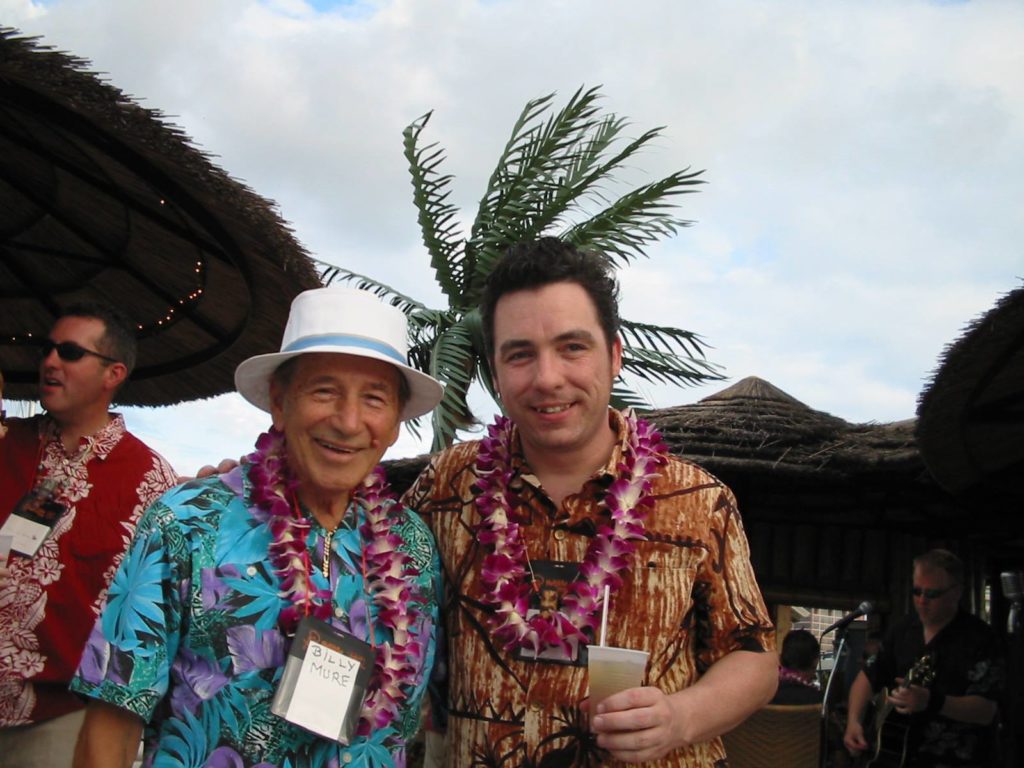 I was collecting '50s and '60s stuff from thrift stores. I went to Trader Vic's in Atlanta in 1990, but really had little idea of Tiki. It was just a cool vintage place. Around 2000 when I was on the Exotica Yahoo Group, I started following the Tiki Central group. Then in 2002 when we put together the first Hukilau, Tiki became a big part of my life. We'd wanted to create an event and thought it would be a rockabilly or lounge type of thing, really.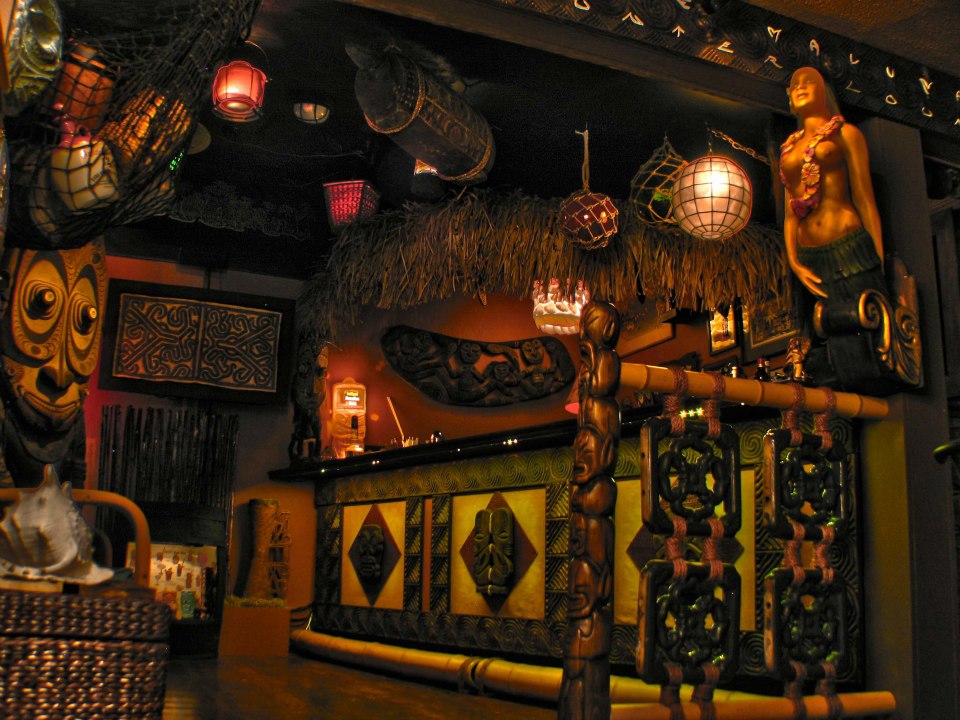 Can you talk about the Swank Pad and Swank Pad Productions?
Tim- As a computer scientist, I was an early adopter of the internet. I started turning the stuff I collected and was interested in into web sites. It started as an AOL site actually and moved to a real page probably in the late '90s or early century. I try to add to it, but time has me doing many other things. One day when I retire it'll blow up with stuff! I also started working with my artist friends to do all sorts of things I dreamed up. I've done Tiki mugs with Crazy Al and Tiki Diablo, and a Tiki calendar with Mookie Sato and a whole bunch of artists. I did carving seminars with Benzart, Basement Kahuna, and others. I've done cocktail classes locally with my team and various events around the country, from huge ones like running Hukilau, to small book signings.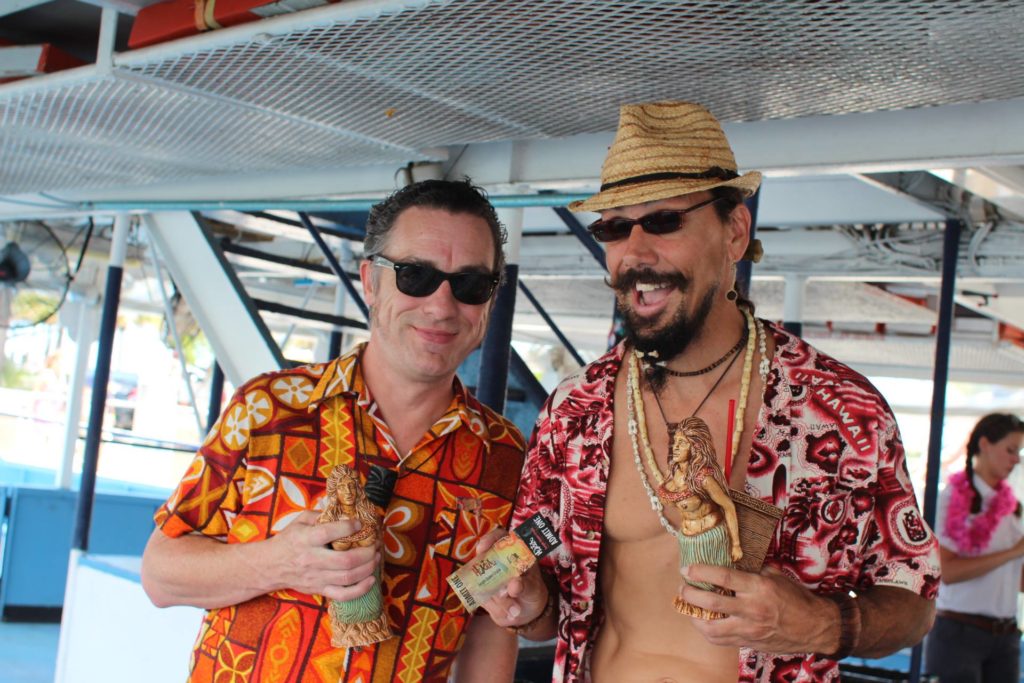 You wrote a book about the Mai-Kai. Care to talk about it?
Tim- The book is a culmination of my interest in the Mai-Kai and my interest in the Mid-Century. It was an organic process of collecting everything I could, which eventually turned into collecting stories. I started cold-calling old managers whose info I found on the internet. I had to tell them something to get them to talk to me, so I said I was writing a book. Talking to all the old-timers was a blessing, and a sort of curse. I was enthralled with all I was hearing and suddenly it began to really be a book. There were many fantastic stories and people, but it meant I had to do it. I was burdened with being the sole person to share these things with the world. I had to do it. And it was a ton of work. I actually reached a point at the end and had a sort of break down. I could not touch it. Luckily, my wife was able to step in and finish the work to get it in on deadline.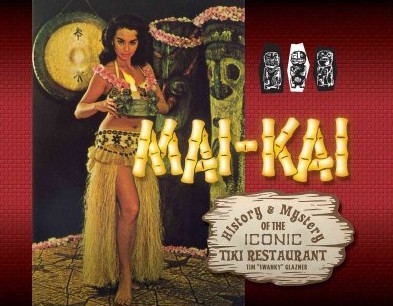 We are incredibly proud of the final product. It's packed full of eye candy, but also tells new things about Donn Beach and the birth of Tiki and is a really readable history that is more anecdotes and tall tales than dry history.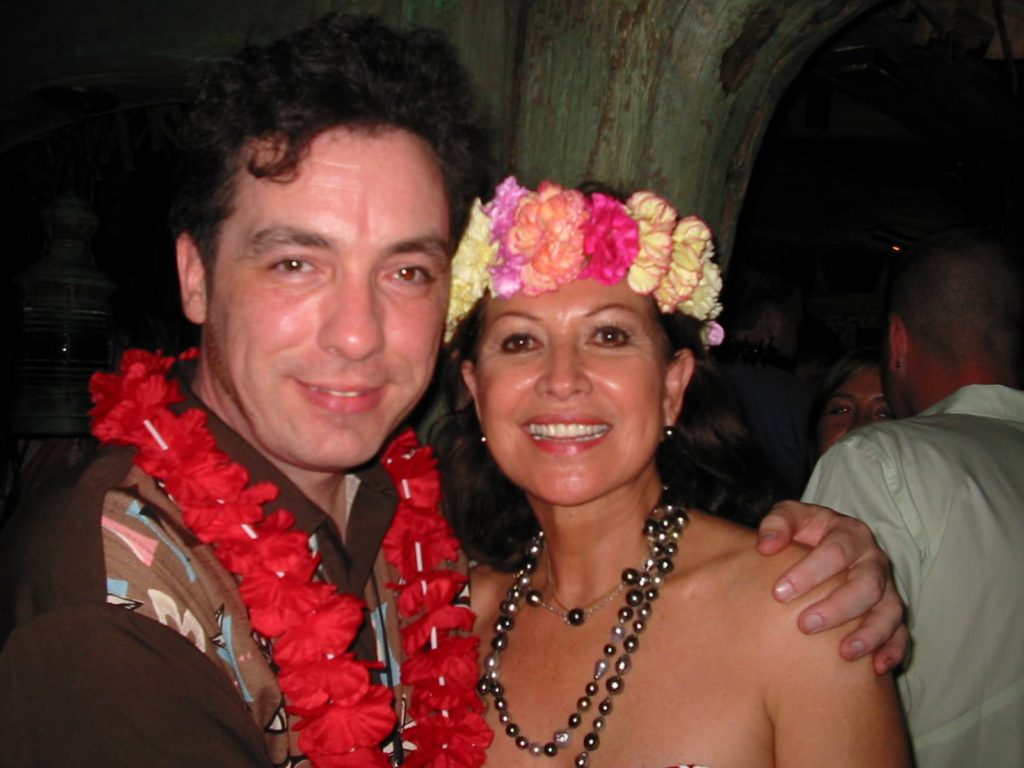 You have a presentation coming up at Tacoma Cabana. What's it all about?
Tim- I have worked to make this presentation like a documentary. It's full of rare video and snippets of interviews—and of course, images—telling the story of how the Mystery Drink came into existence. How did this harebrained idea happen? Some of the notable people who have contributed to the story like Bettie Page and Johnny Carson are in there. It's a jam-packed presentation.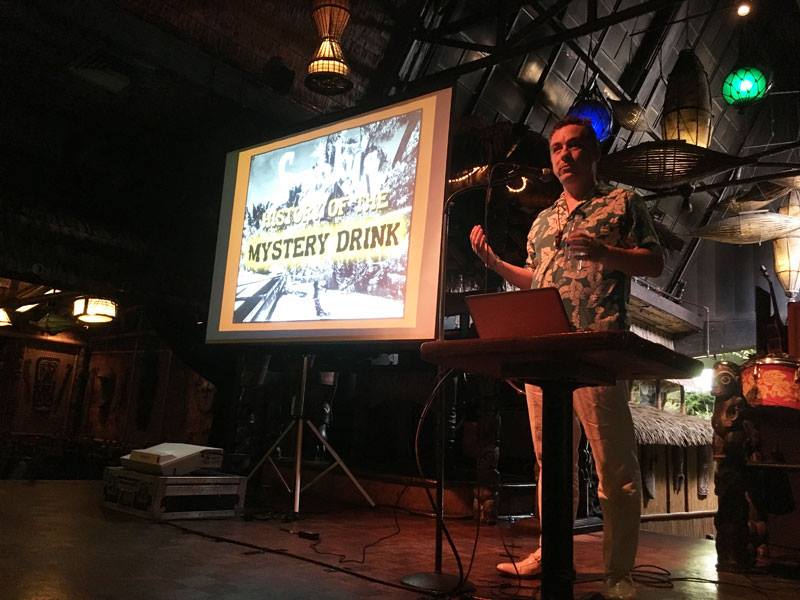 What is your favorite Tiki drink? What do you think makes the perfect cocktail?
Tim- I'd say the Zombie Punch, but it's so strong I don't often make it. The real answer would be the Jet Pilot. That's a go-to here and my guests tell me I make it better than anyone. I much prefer the Don the Beachcomber recipes with their dark rums and spicier notes. I make my Jet Pilot with (gasp) Myers's Dark and that strong aroma is important to me.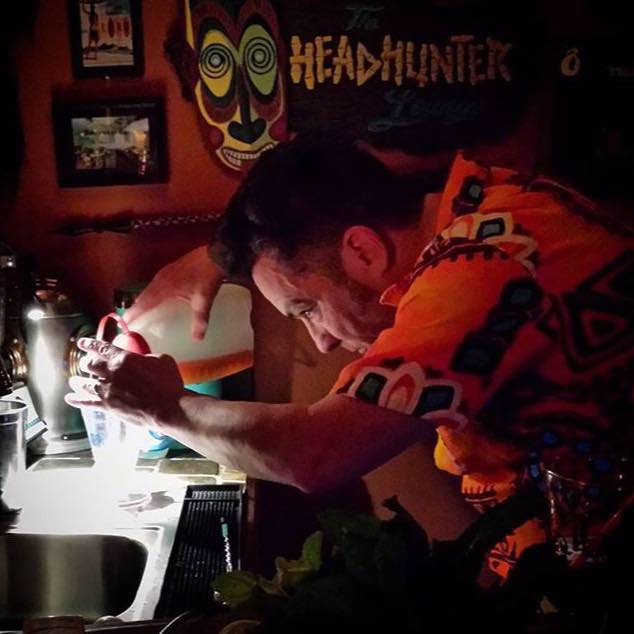 A perfect cocktail is well balanced, evolves as you drink it, and has a clean finish. When we make and grade drinks, at the end we ask ourselves, "Would we have another one?" meaning, right now. A really fantastic drink can have a bad finish and leave you craving something to cleanse your palate. The truly great drink makes you want to have one or two more in a row. Not that I don't love a sour margarita, but in general, I want a more balanced drink with many flavors playing together.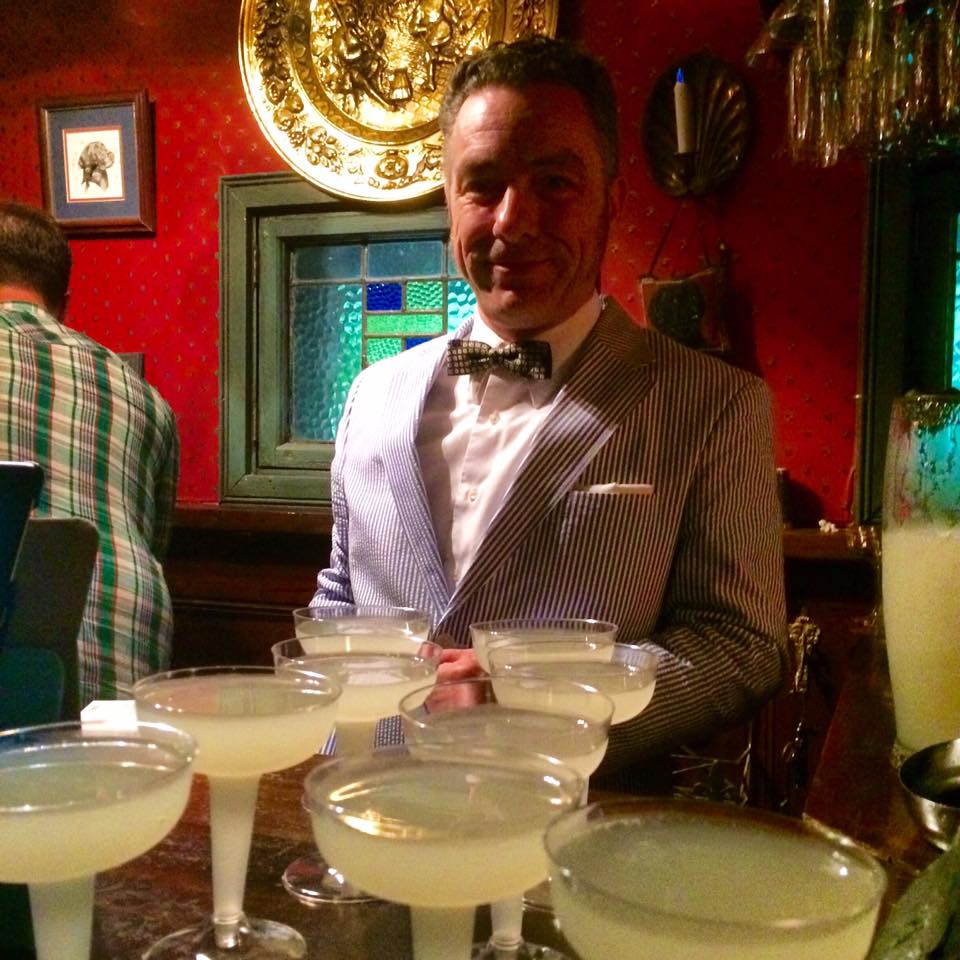 What is your favorite Tiki bar? Why?
Tim- Let's just retire the Mai-Kai jersey first. I think Humu has done that on Critiki by making it #1 forever, and for good reason. Read my book for a lot more on that. But #2 is the real answer. Hala Kahiki outside of Chicago is my answer. I've been there five or six times and several of those visits involved walking through snow to get there. That oasis in the world is really a great addition to the experience. The place is just fantastic, though. Before it abruptly closed, the Aku Tiki Room would have been it. Driving through miles of cornfields and pulling up to a barn…it was mind blowing when you stepped inside that place. I had a really killer event planned for it and then it was gone. The dramatic change of environment is what's great about the Tiki bar experience. The most common phrase uttered as people walk into my home bar is "holy shit!"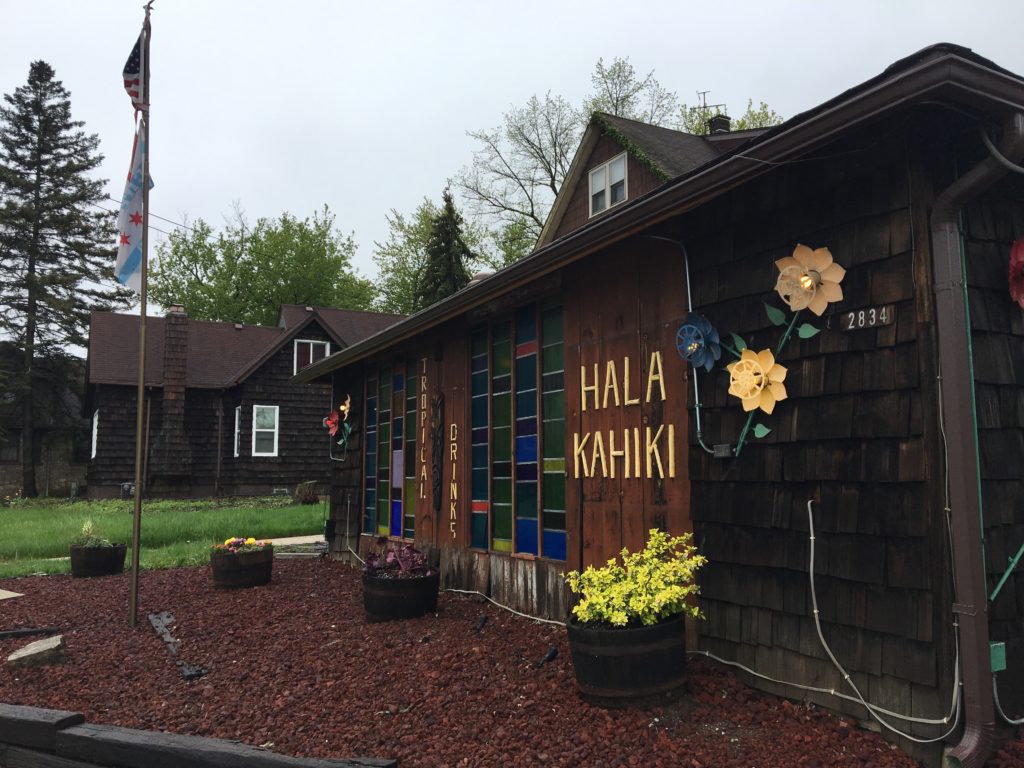 What does the future hold for you?
Tim- I'm doing this west coast tour in August. Starting up there in Tacoma, then Smuggler's Cove in San Francisco, Oceanic Arts and Tiki Ti in LA, Tiki Oasis, and then Tonga Hut in Palm Springs. We put our lives on hold for a year or so to make the book and we didn't even really take a vacation. We are looking forward to a nice normal vacation again and trying to find a new house to move into. That'll eat up our year, I'm sure. I'd love to finish the research I started on Don the Beachcomber. There are some very tantalizing possibilities for large amounts of material. And I have found a lot of close friends of the man and who knows how long their memories will last. It's just a giant daunting task to write that full bio. We'll see what can happen. Like childbirth, the pain of writing the book is starting to be far enough in the past that I can imagine doing it again.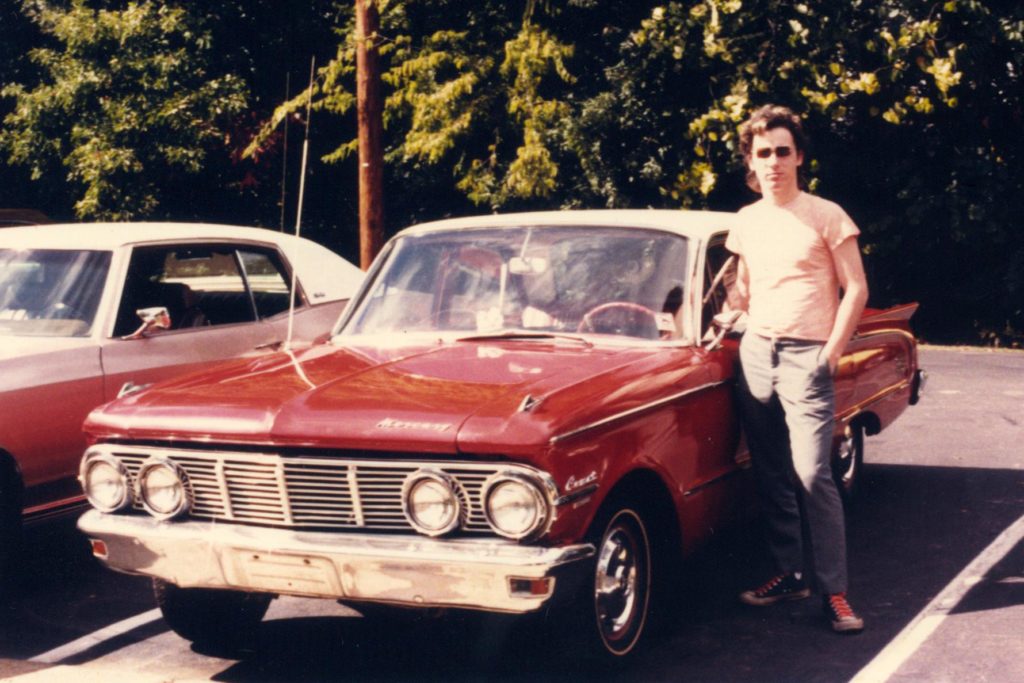 Anything else you would like to add?
 Tim- I really feel like Tiki is turning a corner. It's been changing for years of course. But in the sense of "mainstream" awareness, we may be on the cusp of something big. I am wondering when we will see a Tiki bar, an old school-style Tiki bar, in every major city again. I feel like that may happen soon. And the weird thing is I really don't care. It might be good for my book, but my abiding interest has always been in the remnants of the past. A new bar opening is not nearly as interesting as a crusty old place still in existence. I'm an old fogey, but even when I was in my 20s I was like this. Back then I was a young fogey.