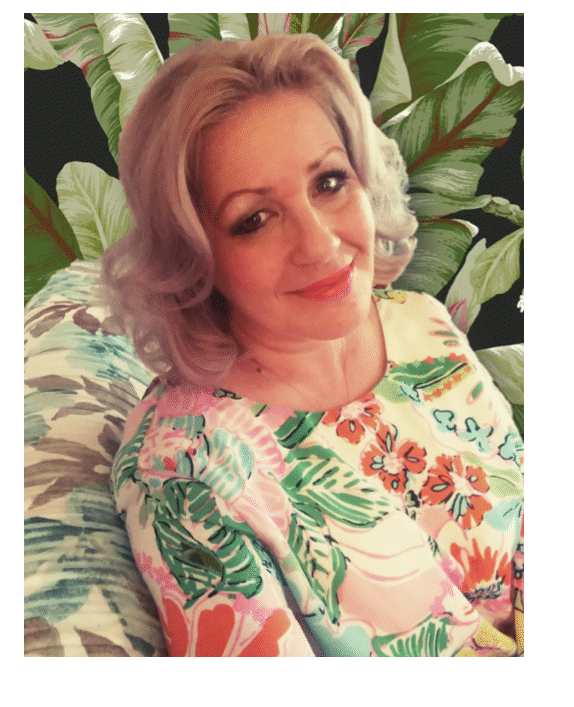 "Fashion isn't an island; it's a response" –Amanda Hallay
No truer words spoken.
I'm always keeping an eye open for anything Tiki related, TV news spotlights, magazine articles, or even random videos on YouTube. I check it all out! I stumbled upon this video. It's called Fashion and The Tiki Craze.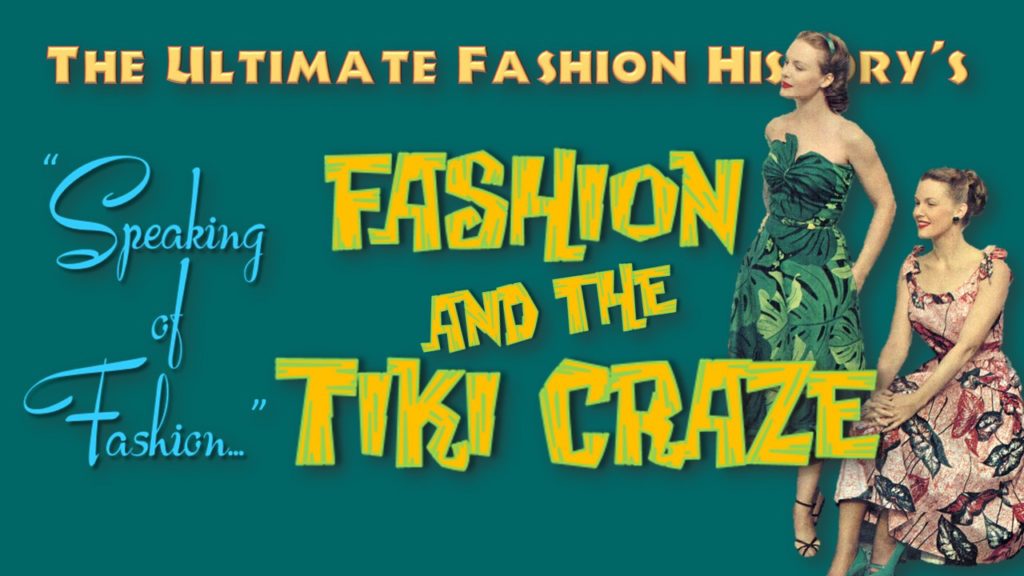 The video itself was just still pictures, but what was being said what spot-on Tiki history! This video wasn't just talking about why people wore aloha shirts or sarongs, it was explaining how the events of the era created the Tiki craze. I would say this is required viewing for anyone interested in learning about the history of Tiki.
I was so impressed with the Tiki video that I went ahead and checked out another video. I clicked on a video talking about '50s fashion and it was so engaging that I went ahead to the '60s fashion video, then the '70s. These videos are over an hour long and I watched them all in one evening. I couldn't stop. I was learning history through fashion! The woman behind the Ultimate Fashion History Channel is Amanda Hallay and I knew she needed to be a Tiki VIP. Here is her story…
What is the Ultimate Fashion History Series all about?
Amanda- The Ultimate Fashion History is the name of my YouTube channel, which features original mini-documentaries on 50,000 years of fashion history. I initially started the project as a means of offering totally free fashion history content to young people who, for whatever reason (economic, geographic, social), were unable to go to Fashion College, or for adults who were interested in fashion history, but didn't want to sign up for a big college course. The first thirty or so videos covered fashion history from prehistoric times until today, with each video lasting about an hour. That was supposed to be the end of the project, but by that time, I was so into it (and I guess my subscribers were, too) that we started to think about new series we could add to the channel.
Now, the Ultimate Fashion History has several series running: "20th Century Style Icons" features ten-minute videos on people —sometimes very unexpected people!—who have influenced fashion, from Jacques Cousteau to Divine (and dozens in between!). The "Style Icon" series is great fun for me to do, as it's a way of celebrating people who are often overlooked, but whose influence was (and still is) massive. "Fave Film Fashion" is pretty self-explanatory: ten to fifteen minute videos discussing movies or TV shows that influenced fashion, and again, it's a pretty diverse list (you don't often find Double Indemnity and The Golden Girls on the same list!). "Speaking of Fashion" picks up the flotsam, jetsam, and ephemera of fashion history, and it's in this series that the "Fashion and The Tiki Craze" episode is streaming.
There are also "UFH Live" episodes, and coming soon, "Further Than Fashion," which will include episodes of retro topics that perhaps aren't directly concerned with fashion history, and "Drunk Fashion History," which will be a series of interviews with people who truly lived fashion history. Thank goodness I know how to make tropical cocktails. I think some of my guests might need loosening up, because (contrary to popular belief) fashion people are often quite nerdy and shy. I know I am!
I started the Ultimate Fashion History (or "UFH," as we tend to call it) eighteen months ago.  It now has over 10,000 subscribers and over 7.5 million views! This absolutely blows me away, as when I started the channel, I wondered if anyone else was even interested in this stuff! So it's been a really gratifying (and vindicating!) experience, but I think that what makes it work is that, as a teacher, I always try to place fashion in its broader, cultural context. For example, the sarong dress, so popular in the '50s, was a direct result of the Tiki craze (which, as we all know, was a direct result of many other factors of the Postwar landscape).
"Fashion is not an island; it's a response!" That's my mantra (my poor students hear it fifty times a day!), but that's what makes it so much more interesting than just a discussion of pretty clothes.
There is also an Ultimate Fashion History Facebook Group, with over 1,000 members. It's great fun and includes some of the smartest (and funniest!) people I've ever met.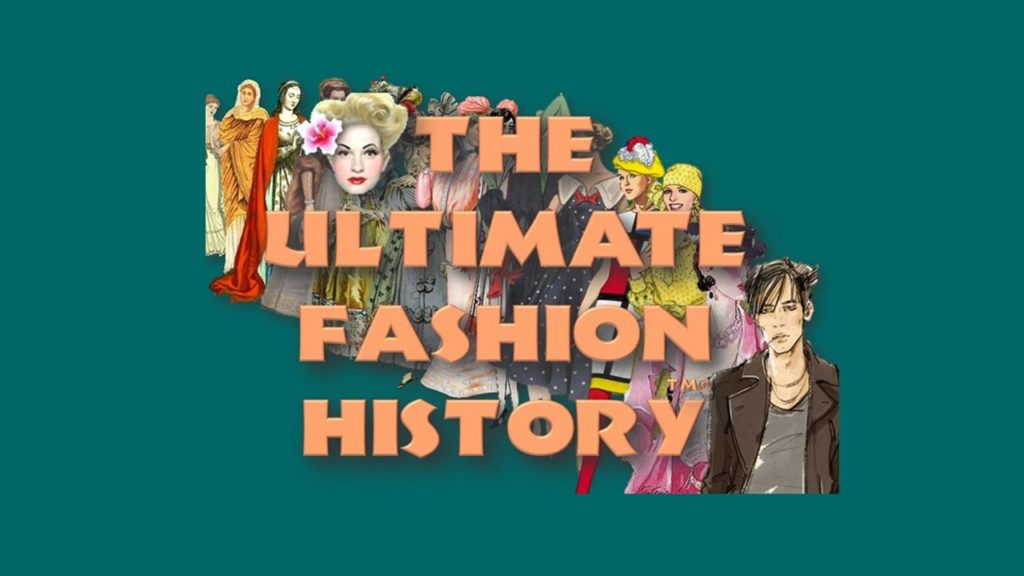 When did your love of fashion begin and where did it take you? I'm sure there's a lot to talk about!
Amanda- I always say that I have zero interest in "fashion," but am utterly fascinated by what people wear!  There's a subtle difference there. I think my interest in fashion probably started when I was doing my BA in art history and I found I was more interested in what people were wearing in all those old paintings than the paintings themselves. WHY did women in medieval days have such long sleeves? WHY did women in the Mid-19th Century wear hoopskirts? WHY did women have such elaborate hair in the 1940s and then cut it all off in the '50s? And of course, there are reasons for all of the above, because fashion doesn't just happen, it happens for a reason, and figuring out those reasons is what drives me.
I always tell my undergrad students to "look beyond the clothes," because it is "beyond the clothes" that we find the answers. Everything is connected: politics, economics, art, music, science. Fashion is a piece of this jigsaw puzzle, too. And it's only by putting all the pieces of the puzzle together can we really make sense of the people of the past (and I happen to love the past; I think this is true of all Tikiphiles to some extent, isn't it?).
What sparked your love of Tiki and Tiki fashion? 
Amanda- This question reminds me of your wonderful blog series, "My Tiki Origins." As with so many Tikiphiles, I think part of my love of Tiki started as a child with magical visits to the Polynesian Resort at Disney World. Just the smell of that chlorine in the lobby waterfall (now defunct, sadly) was an intoxication unto itself. But I also site 1974's Irwin Allen blockbuster, The Towering Inferno as a catalyst for my love of Tiki. I saw it when I was nine and it had a huge effect on me. It wasn't the fire (I didn't like it when that beautiful building burned down!). It was the cocktail culture of the pre-fire scenes that captured my nine year-old imagination: the swankiness of it all, with ladies in beautiful evening gowns going to the Panoramic Room or the Continental Room. We never actually see the Continental Room in The Towering Inferno, but I imagine it had a very Pan-Am feeling, with maybe even a touch of Tiki here and there.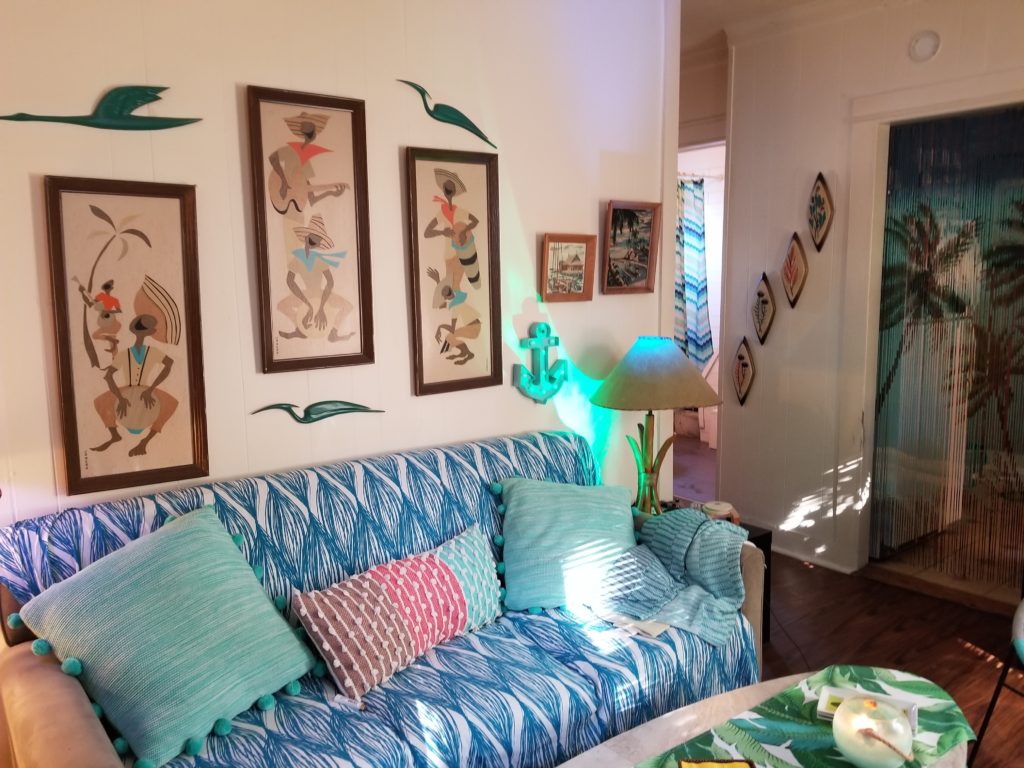 You started the Facebook group "Tiki For Everyone!" Can you tell us about that?
Amanda- Well, the original Tiki craze really was a glorious anachronism of all things tropical, right? Although Polynesian in intent, Cantonese food was served, leopard print was evident, and even one of the most famous Tiki cocktails is the Zombie (and Zombies don't come from Hawaii!). It was a colorful cornucopia of anything and everything that was tropical, exotic, tribal, and native. All those wonderful buzzwords were bandied around at the height of the craze. So, although there are some wonderful Tiki groups on Facebook, many are centered on very serious collectors of Mid-Century Tiki and Hawaiiana, but (along with my friends Debbie and Mark), we thought it might be fun to start a group that sort of paid tribute to the idea that Tiki could be whatever someone wants it to be (even if it's not!). So, the group is for anyone from serious collectors to "weekend wahinis," Parrotheads, Tiki newbies, pirates, or even people like me: vintage Calypso maniacs! I think I probably belong to all the Tiki groups on Facebook and they're all fantastic. "Tiki For Everyone" picks up the "Tiki that falls between" the other groups. There's no right Tiki or wrong Tiki. If it's fun and tropical in nature, we love it!
Also, I wanted to be part of a group where I could post my Calypso collection without getting in trouble. No, Calypso isn't Tiki, but I think your home can be a testament to everything you love. I love Tiki, of course, but I am also obsessed with the aesthetic of the Calypso craze that swept the nation in the '50s and early '60s. I also love Nubian sculptures, gravel art, paint by number, '50s TV lamps, Mid-Century Modernism…if it's from that era, I'm down with it.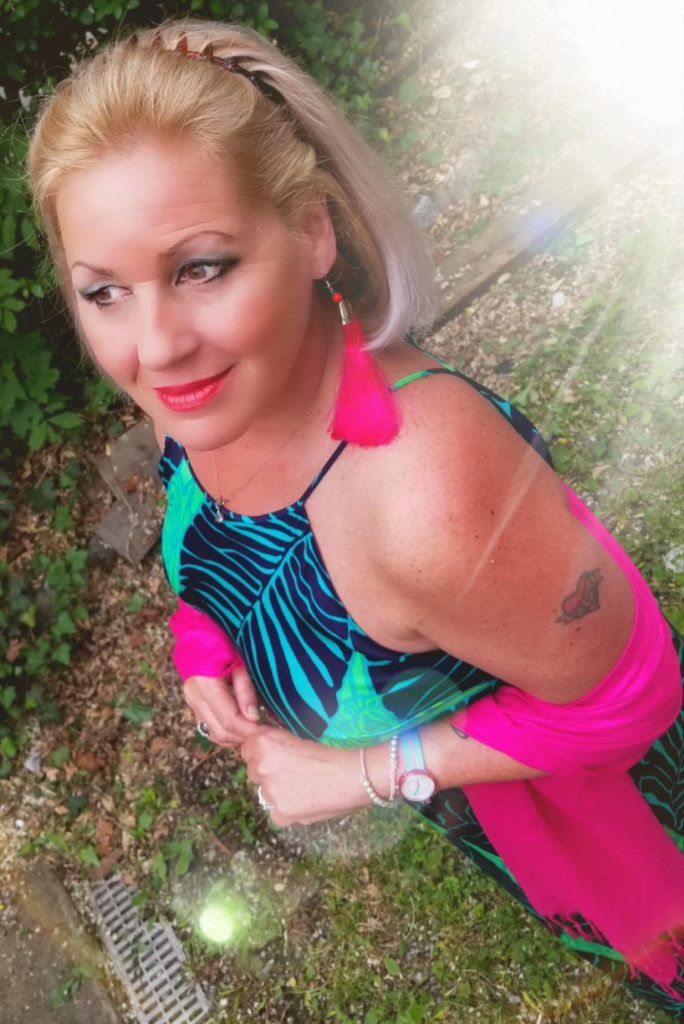 What is your favorite Tiki cocktail? 
Amanda– The Painkiller. Hands down. I don't make it at home, though. I wouldn't be able to control myself.
Speaking of cocktails, you wrote about book called Vintage Cocktails: Retro Recipes For The Home Mixologist. Can you talk about that? 
Amanda- Ha! Yes, this is one of my life's little oddities.  A few years ago, my agent asked if I could write a book on vintage cocktails. Hello?! I thought it would be easy, but when I started writing it as a serious mixology book, it just didn't work. I'm not a mixologist, and when I tried to write as if I was one, it felt really phony, pretentious, and fake. So instead, I used cocktails as the optic through which to talk about pop culture, movies, some of my own experiences, and a bit of philosophy. When I couldn't think of any of these things, my best friend, John (also a writer), stepped in and wrote a few chapters himself. I was supposed to take photographs of cocktails too, but instead, I got my dad (artist David Wolfe) to draw caricatures of a sort of Hallay-esque woman dressed in outfits that spoke to each cocktail (1900s attire for the Gibson, Bond girl get-up for the Martini, and, of course, a '50s sarong-style cocktail dress for the Mai Tai!).
So, it wasn't the book the publisher was expecting, but they loved it just the way it was (thank God!) and there's parts of it that I think are pretty chucklesome. And of course, I make terrible fun of us Tikiphiles in the Mai Tai chapter!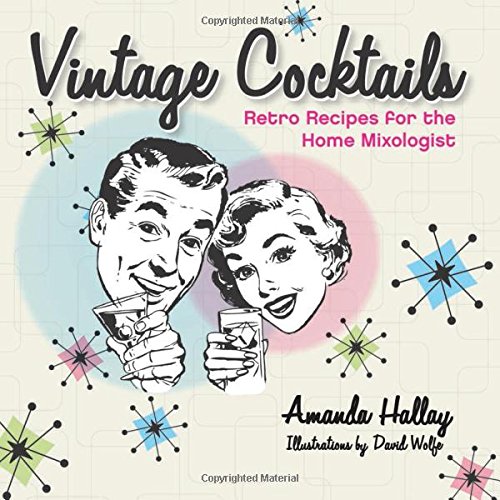 What is your favorite Tiki bar? Why?
Amanda- The Mai-Kai in Ft. Lauderdale, of course! (Again, just that smell that greets you when you first walk in!) But I also have a soft spot for Trader Vic's in London. I lived in Paris for almost twenty years, and when I lived there, there was no Tiki to be found anywhere. I had to travel to London for work every month (I was working as a fashion editor then), and my first stop was always Trader Vic's. It brought that little taste of Tiki (both figuratively and literally!) that I so needed!
Now, however, there are fabulous Tiki bars throughout Europe, yet (ironically) none close to where I live (on the North Shore of Long Island). Of course, there are some super Tiki bars in both Manhattan and Brooklyn, but Long Islanders tend to stay put in the evenings and weekends. So, as with other Tikiphiles who don't have Tiki bar close by, I try to recreate the vibe in my living room: Mai Tais, candles, scent (I discovered a wonderful fragrance called Dark Ride from the company XYrena that smells exactly like the Pirates of the Caribbean ride at Disney World), tune into one of my favorite online Tiki radio stations (like Tiki Brian's fabulous Exotic Tiki Island Radio), and the whole process now reminds me of when I was living in Paris and creating an imaginary Tiki bar in my living room there! I mean, c'mon, everyone knows that the real reason I moved to the States was so that I could go to Tiki bars!
What does the future hold for you?
Amanda- I am hoping that the History Channel or Netflix or Hulu might decide to turn the Ultimate Fashion History into a TV series. "Dream big!" That's another of my mantras!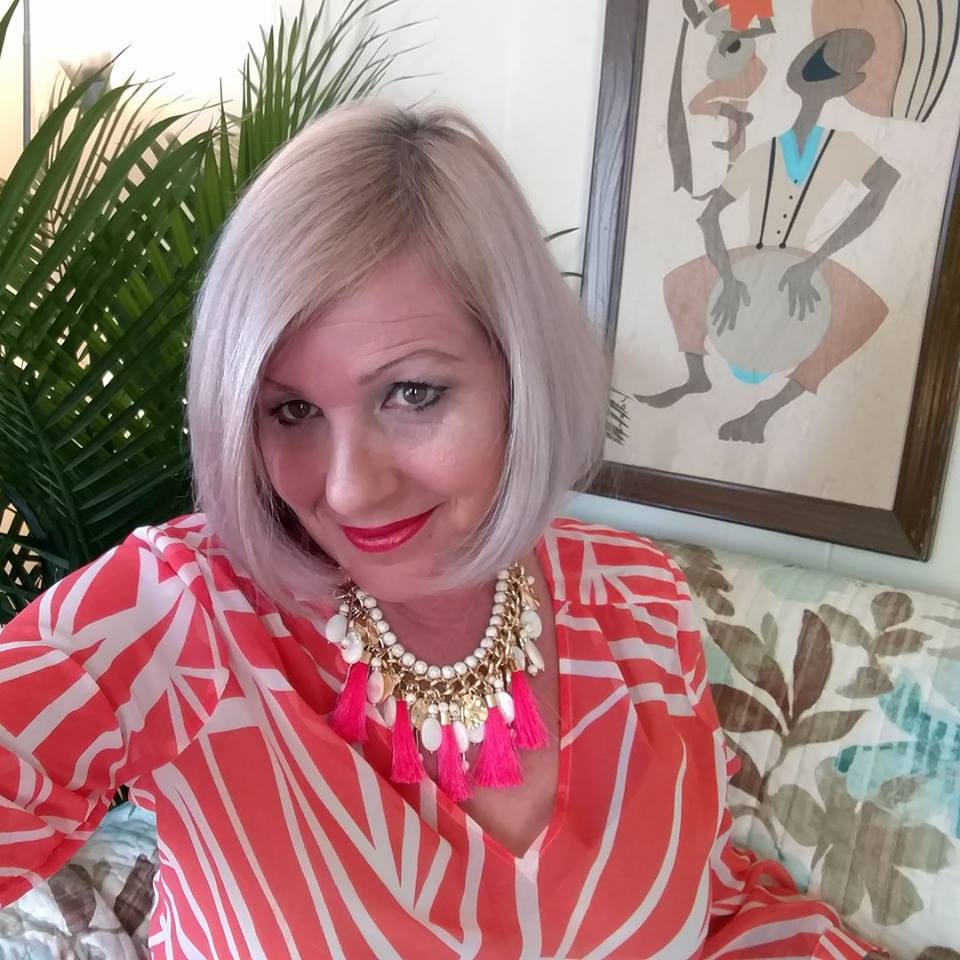 Here are some Amanda Hallay links…
The Ultimate Fashion History channel on YouTube
The Ultimate Fashion History on Facebook
Amanda's novel, 'Dole' on Amazon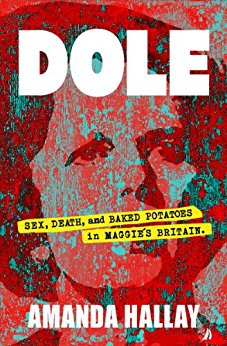 Amanda's cocktail book on Amazon