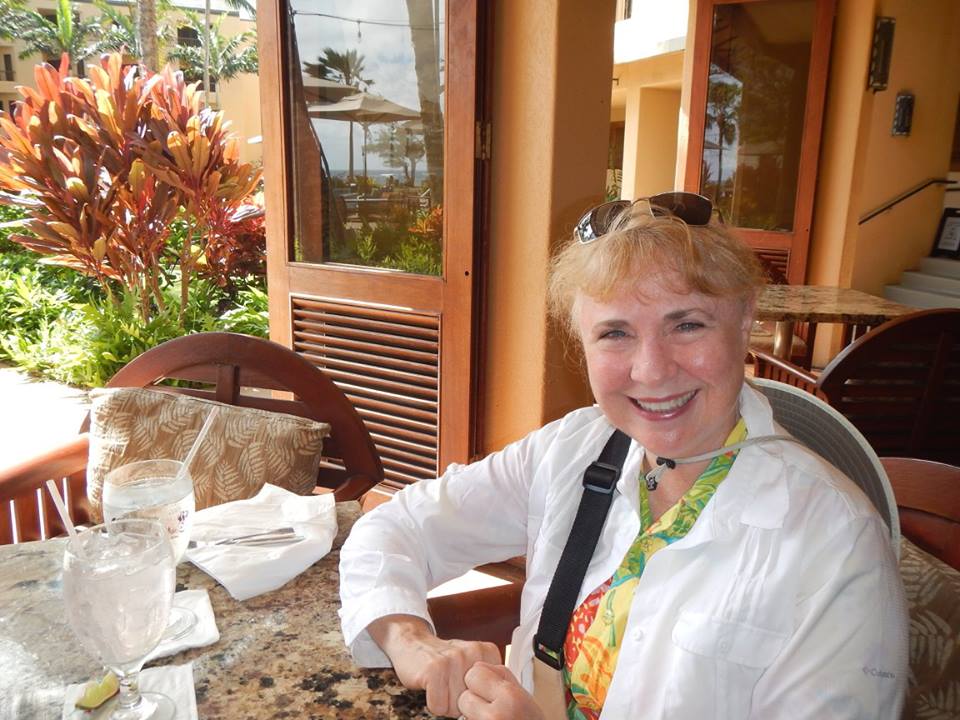 I read about Wendy in the Winter 2015/16 edition of Tiki Magazine and More and she seemed so cool…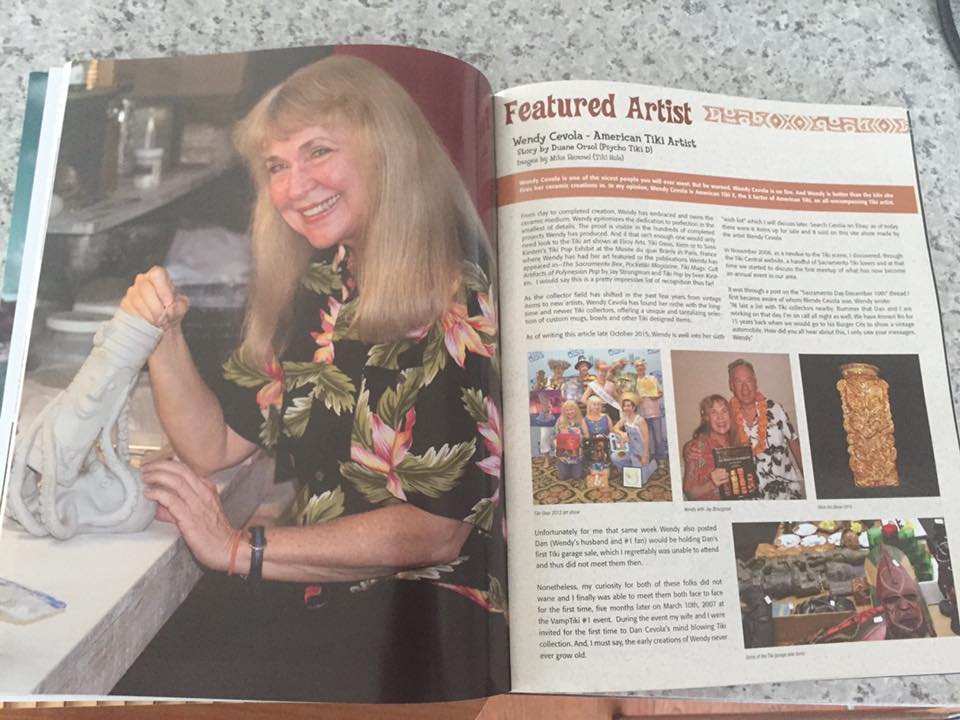 She makes Tiki mugs out of her home. Wendy lives in Elk Grove, CA, which is located on the outskirts of Sacramento. I'm not the only one who's interested in Wendy. The Elk Grove Citizen newspaper ran not one, but two stories on Wendy! She mailed me a newspaper clipping…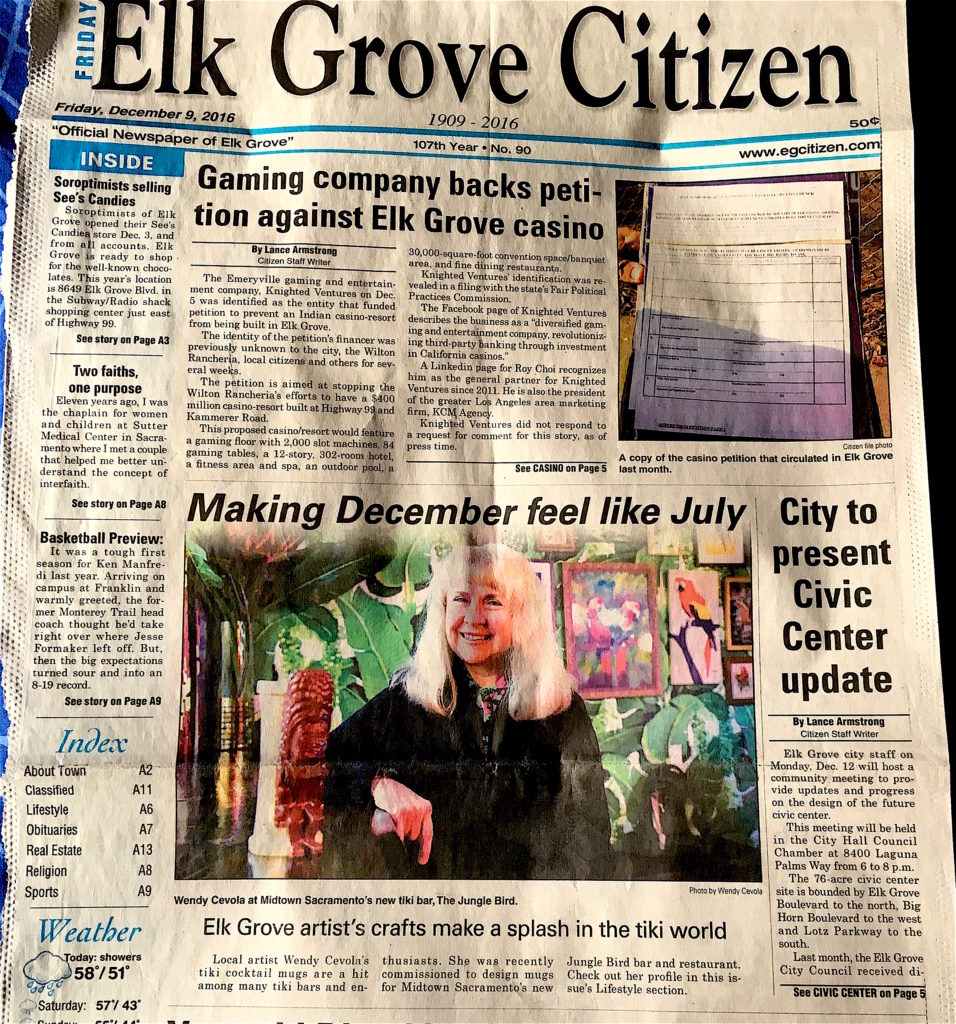 Luckily, the article is online and it gives a great overview on Wendy and her art.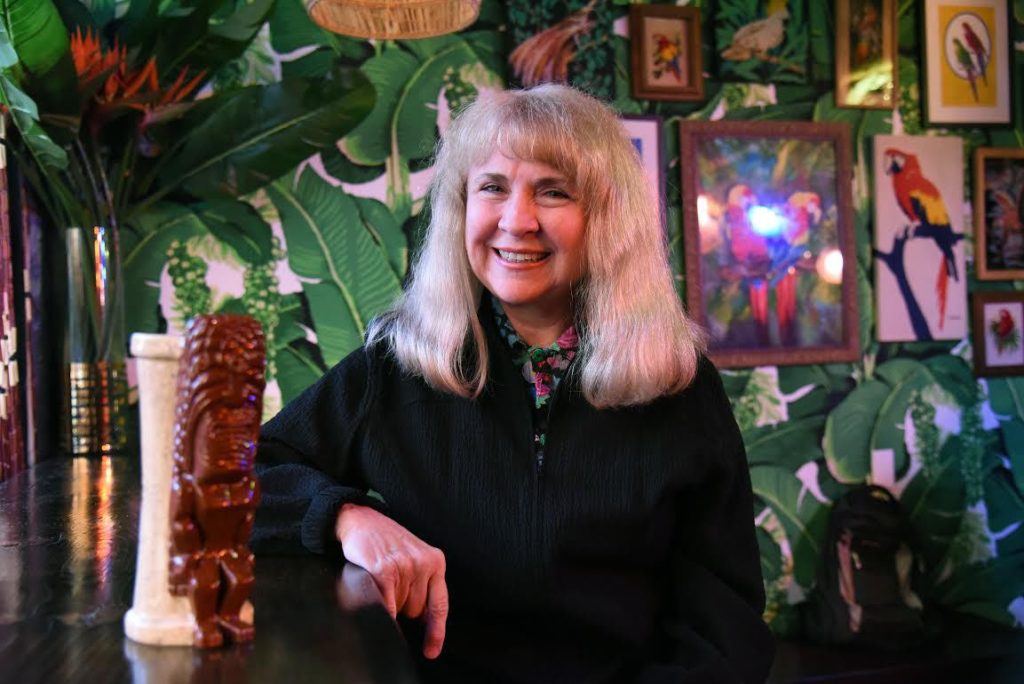 Here is another article on Wendy from the Elk Grove Citizen. This is from March 2011 and gives a great overview of Wendy and her interest in making Tiki mugs.
As I'm writing this post, ABC 10 is going to Wendy's place to do a news story on her! Here is the video! I see big things happening for this talented lady. Here are some questions I wanted to ask Wendy before she gets too famous!
What is the Tiki scene like in Sacramento?
Wendy- We have a group of people that we call the Sacramento Ohana. Just last night, we had Tiki Tuesday at the new Tiki bar the Jungle Bird in downtown Sacramento. There are photos posted on Facebook and on my "Other Crafts" thread on Tiki Central (same photos).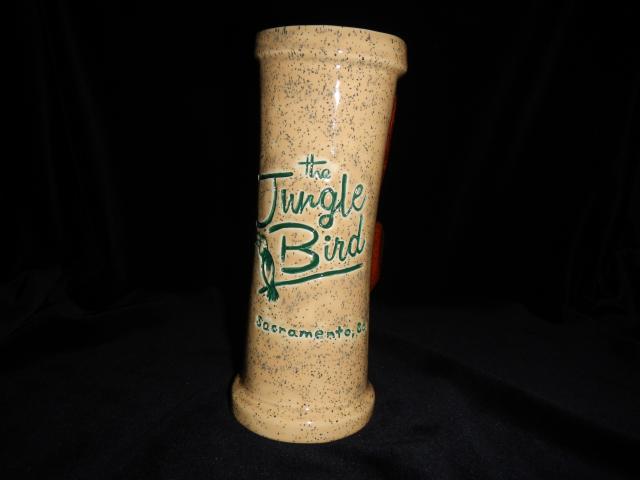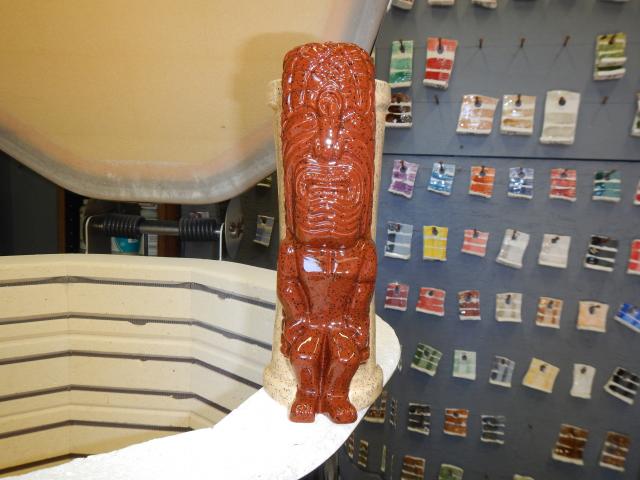 Our group of people are all very nice and we enjoy each other's company. Occasionally, someone will throw a party and we all show up.
The first weekend in October we have a three day crawl where we go to homes and businesses that relate to the love of Tiki. This is only open to those on the Facebook Sacramento Ohana page and not for the general public. Around 60 people make it to each stop. I go to every stop because I am delivering my crawl mugs at this event.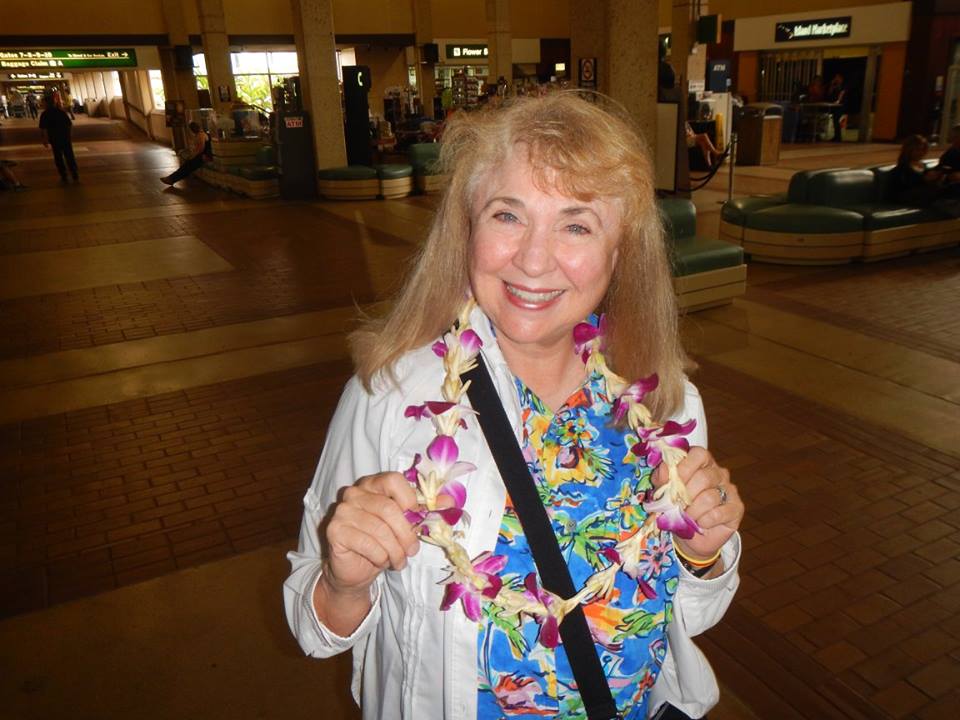 You're very talented and creative, have you ever dabbled with anything else beside mugs?
Wendy- I started with clay at eight months old, but I also learned to paint. I enjoy both, but clay is addictive. In the '60s I did oxygen acetylene welding in my garage and made sailboats with copper sails. I once bought 200 pounds of wax on sale with an idea for a special candle. I made one.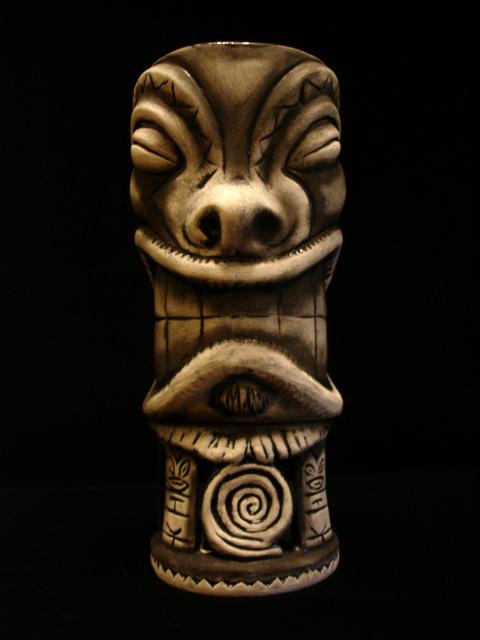 What is your favorite Tiki drink? Why?
Wendy- I grew up in a family that didn't drink alcohol and so I never have either. Alcohol just doesn't taste good to me. So as for a favorite bar drink, it would be a diet cola with lime, a virgin Pina Colada, or a virgin Strawberry Daiquiri. Last night, I had a club soda with lime and a piece of pineapple.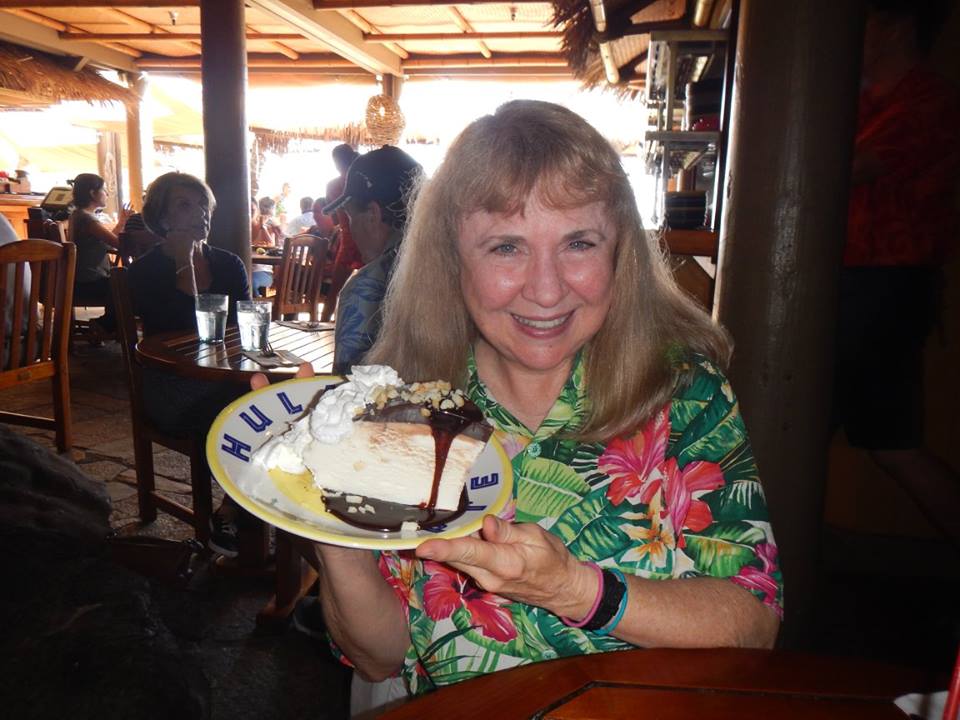 What is your favorite Tiki bar?
Wendy-I would have said the Bali Hai in San Diego, but now that we have our own Jungle Bird, I will say it is my favorite. They have my ceramic art in a glass case and two paintings on their walls so it feels like home. I am making a mug for them that will be produced in the future. Last night, all of the food that we ordered was excellent. We all had a great time. The place was hopping. See the photos on Facebook.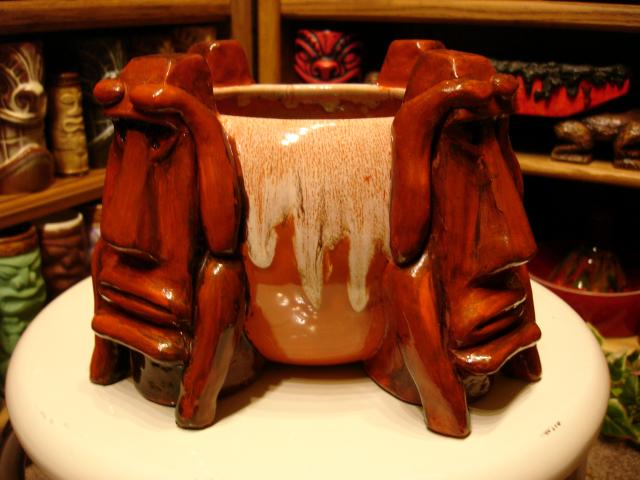 What does the future hold for you?
Wendy- Selling is just not fun for me. I love Tiki events and all of the people, so I want to be free to walk about and to not be at a table with my art. So I keep busy throughout the year by doing two things: One, I make the Sacramento Crawl mug. I am currently in production for 2017 and posting photos of all the steps. Two: I do one or two Wish Lists per year depending on the number of orders: 53 for this one, which is Wish List #7. I do custom orders and create what someone wants. This is fun because I never know what it will be. Many have tested my skills with clay and glazing.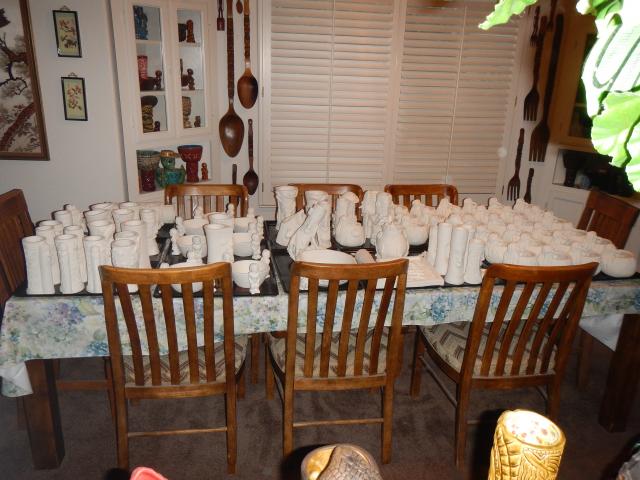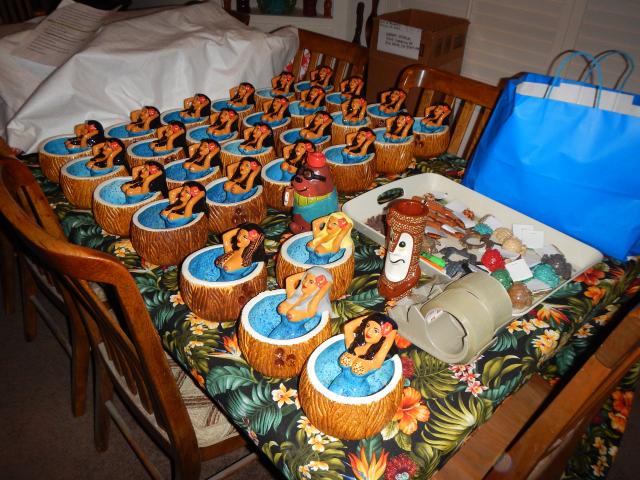 Anything else you would like to say?
Wendy- There are many ways to be into Tiki. You can be a person with a Tiki bar in your home who likes to entertain and have fun with serving tropical drinks. We call these people Tiki socializers. They also enjoy actual public Tiki bars and all the Tiki events. They may only buy cheap mass produced Tiki mugs for the fun of serving drinks.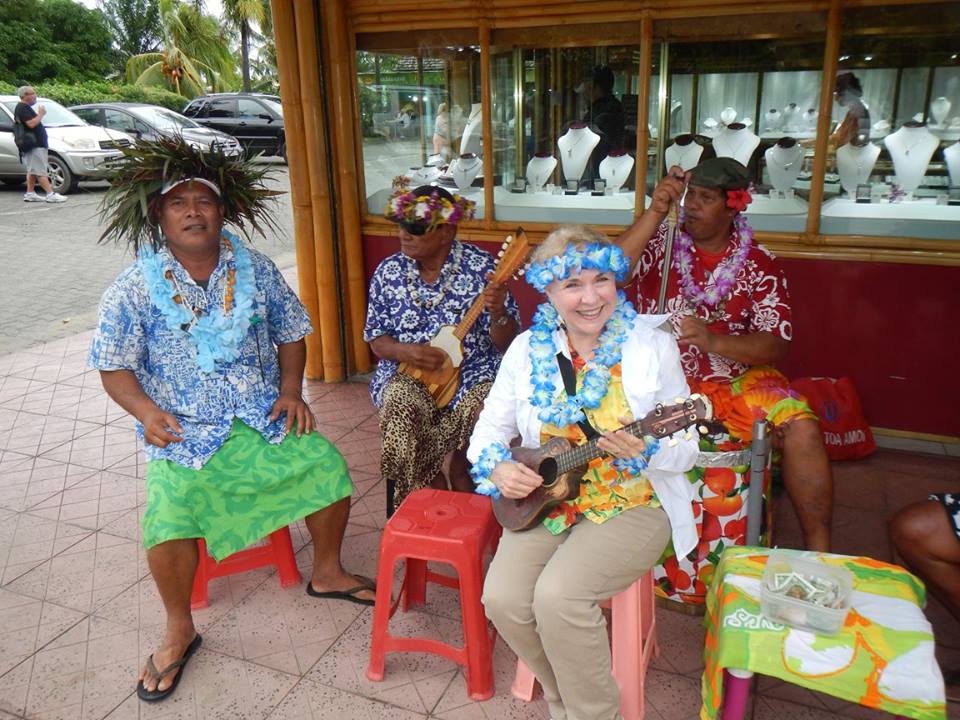 Then there are the collectors. There are several kinds. One being those who collect vintage items from bars and restaurants. This can include menus, or they collect only the reproductions of classic Tiki carvings.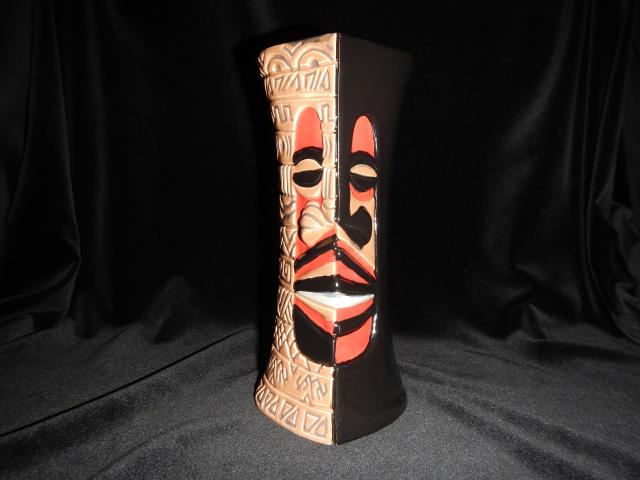 Then there are those who collect the art of current Tiki artists. That's great for me. It may be right from the artists such as Munktiki or from companies like Tiki Farm.
Then heaven help those like my husband who collects vintage and new Tikis. He doesn't get everything. He doesn't care for smiling Tikis other than Tiki Bob. Nothing comical.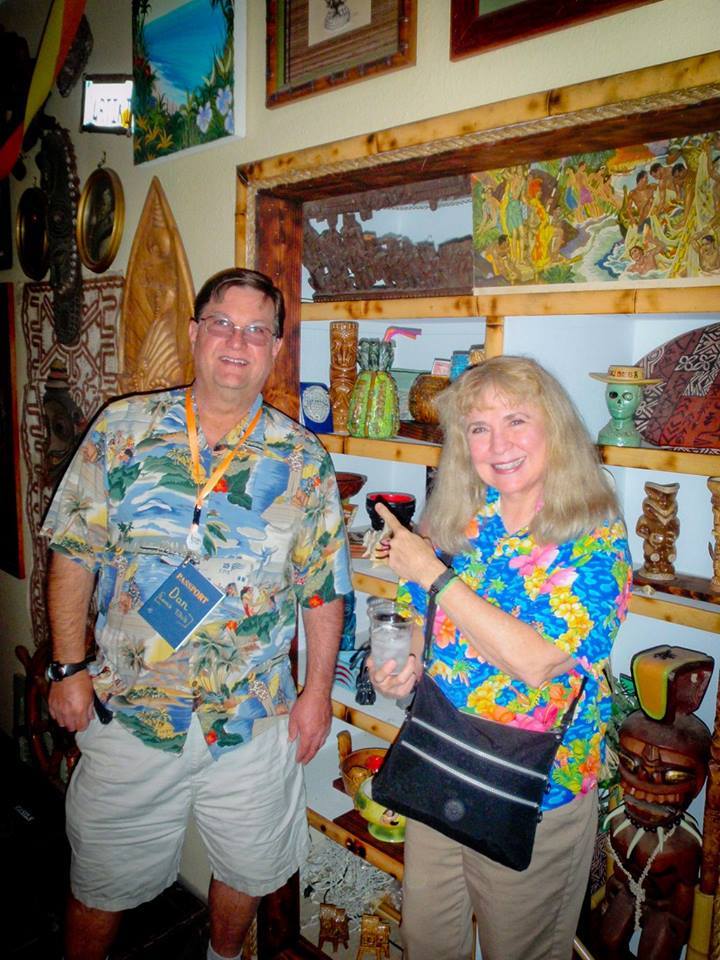 Then there are the artists. The number of these grows each year. It is important for there to be more so that Tiki doesn't go away. We want Tiki to be around endlessly and the more art out there, the better.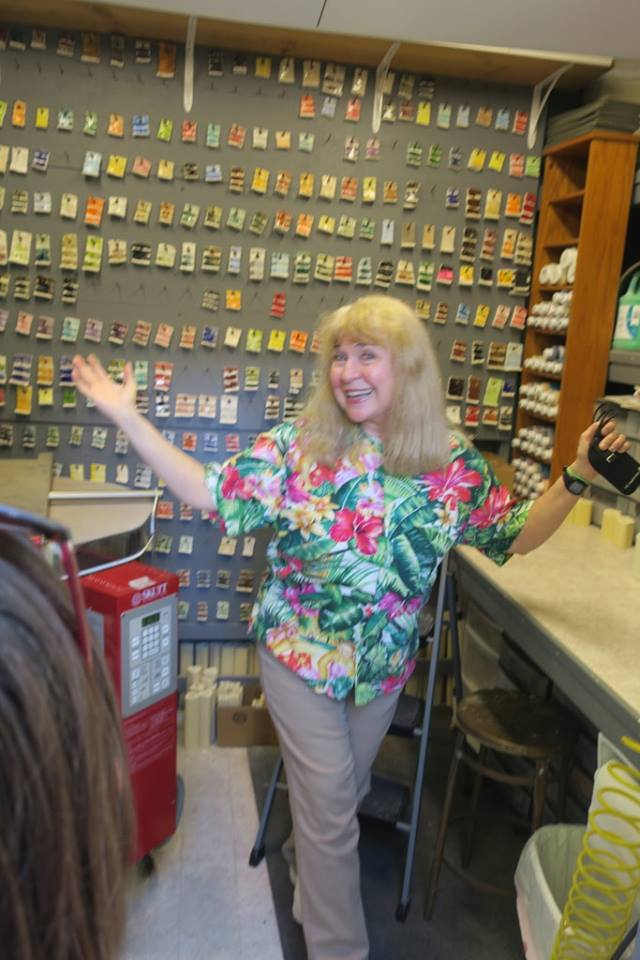 Want to see Wendy give you a tour of her home? Here is a video filmed by the Sacramento Bee.
You can check out some Wendy's work over at Tiki Central.