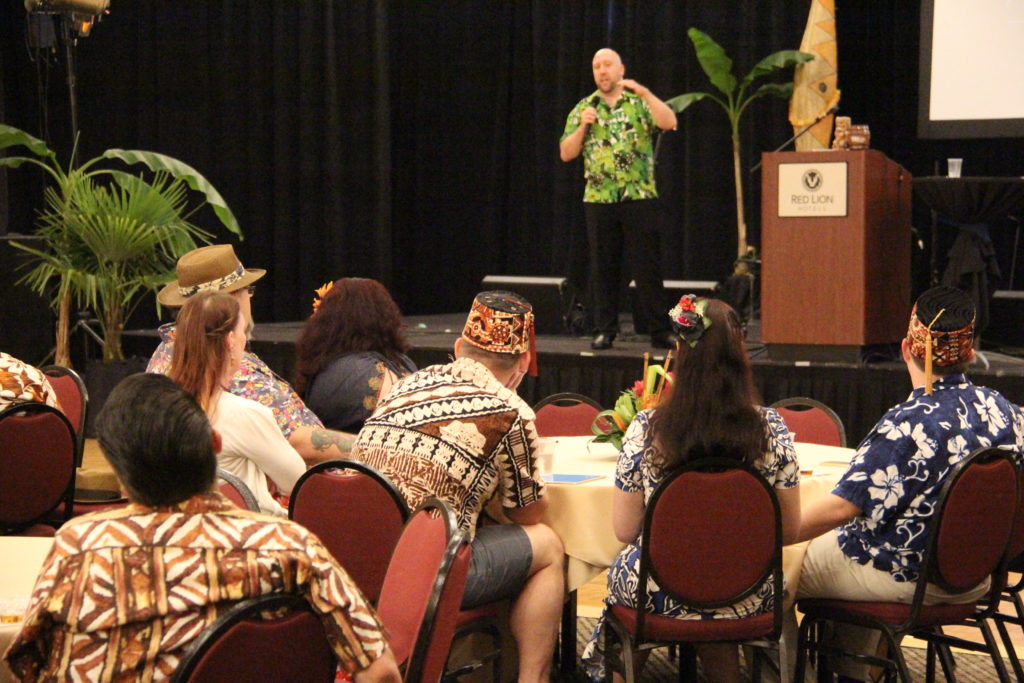 If someone is going to teach you about the wide world of rum, that person should be Martin Cate. I believe Martin's bar, Smuggler's Cove, touts having the largest collection of rum. Martin came up to Tiki Kon to talk about rum…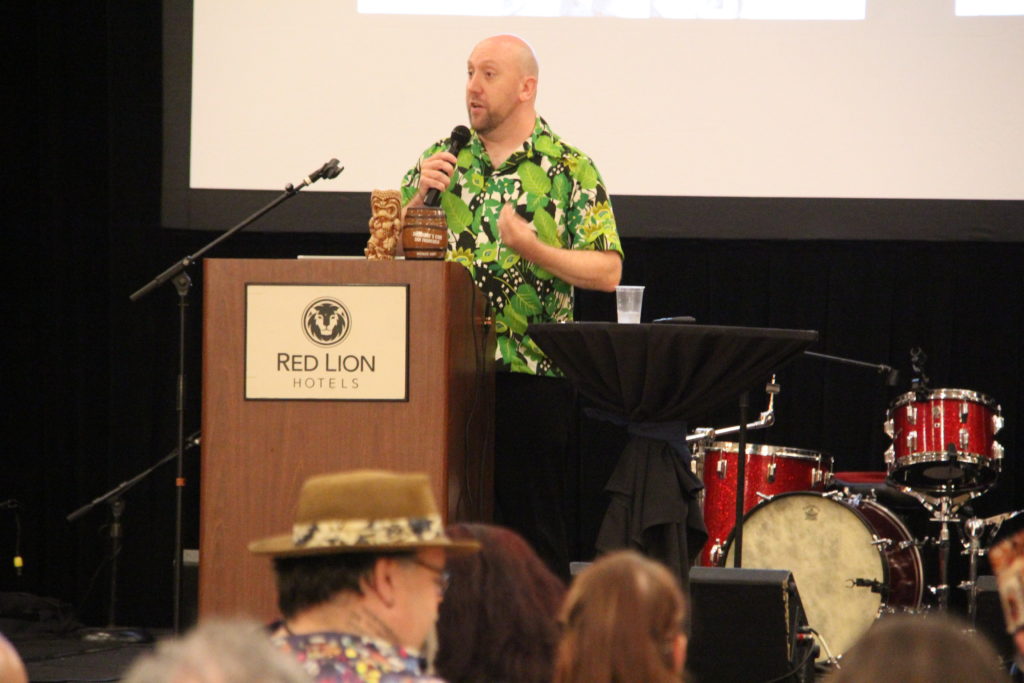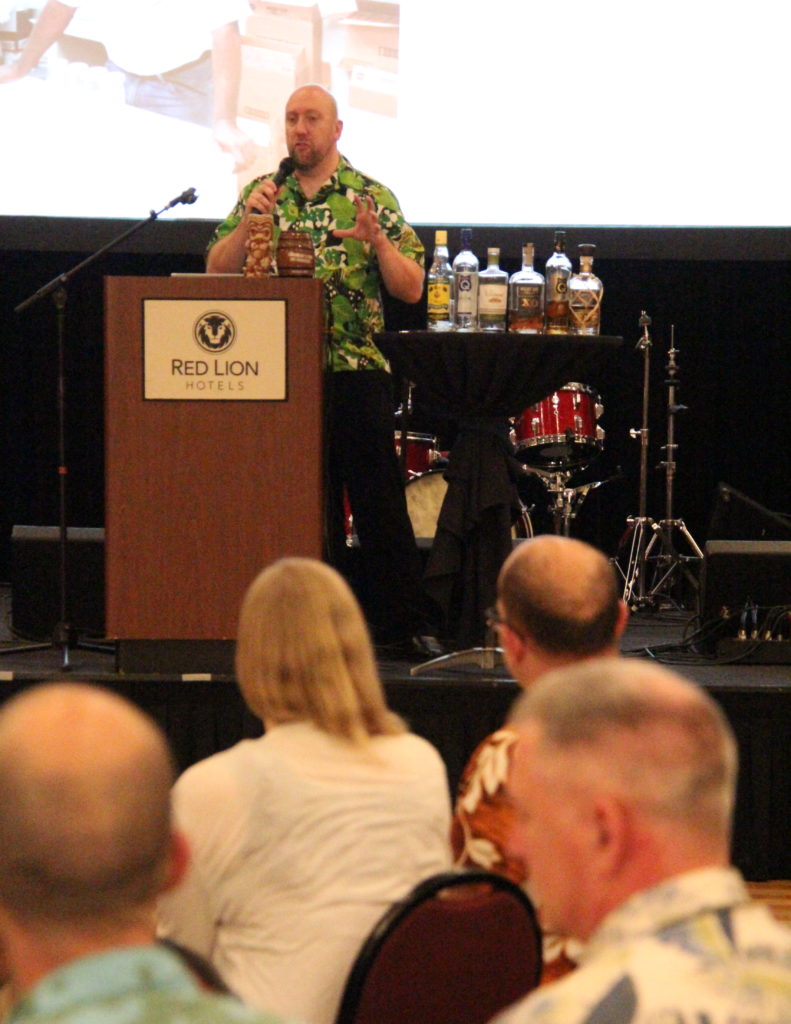 Along with samples!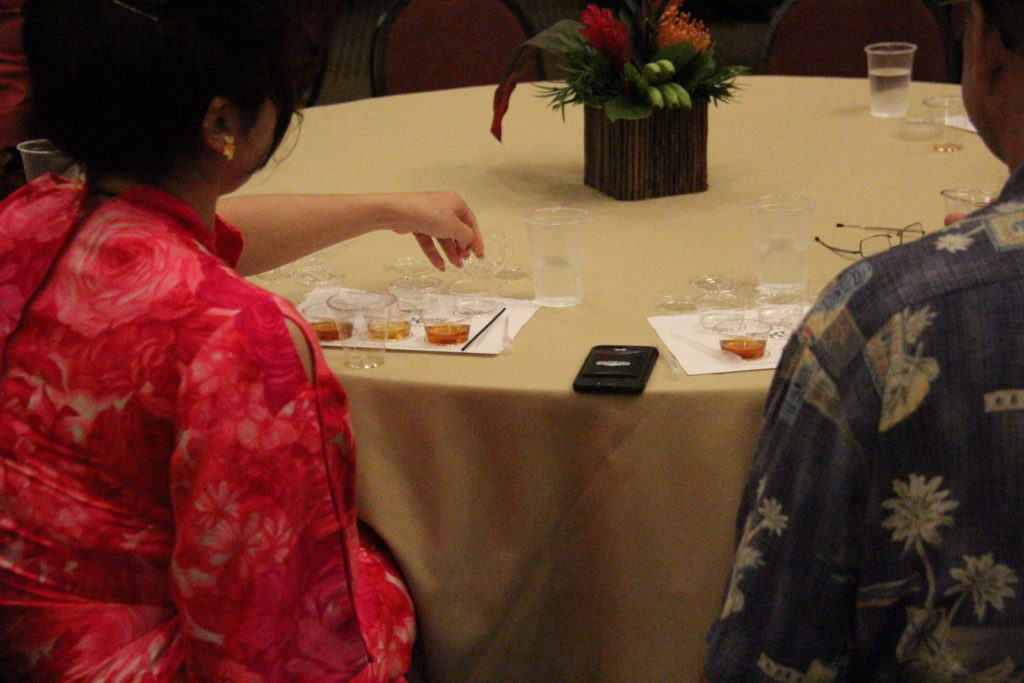 There was a ton of learning going on at Tiki Kon 2017. There were three symposiums to choose from! First up was Storytelling In Design with Blair Reynolds (BG Reynolds) and Brandon Kleyla (Trader Sam's)…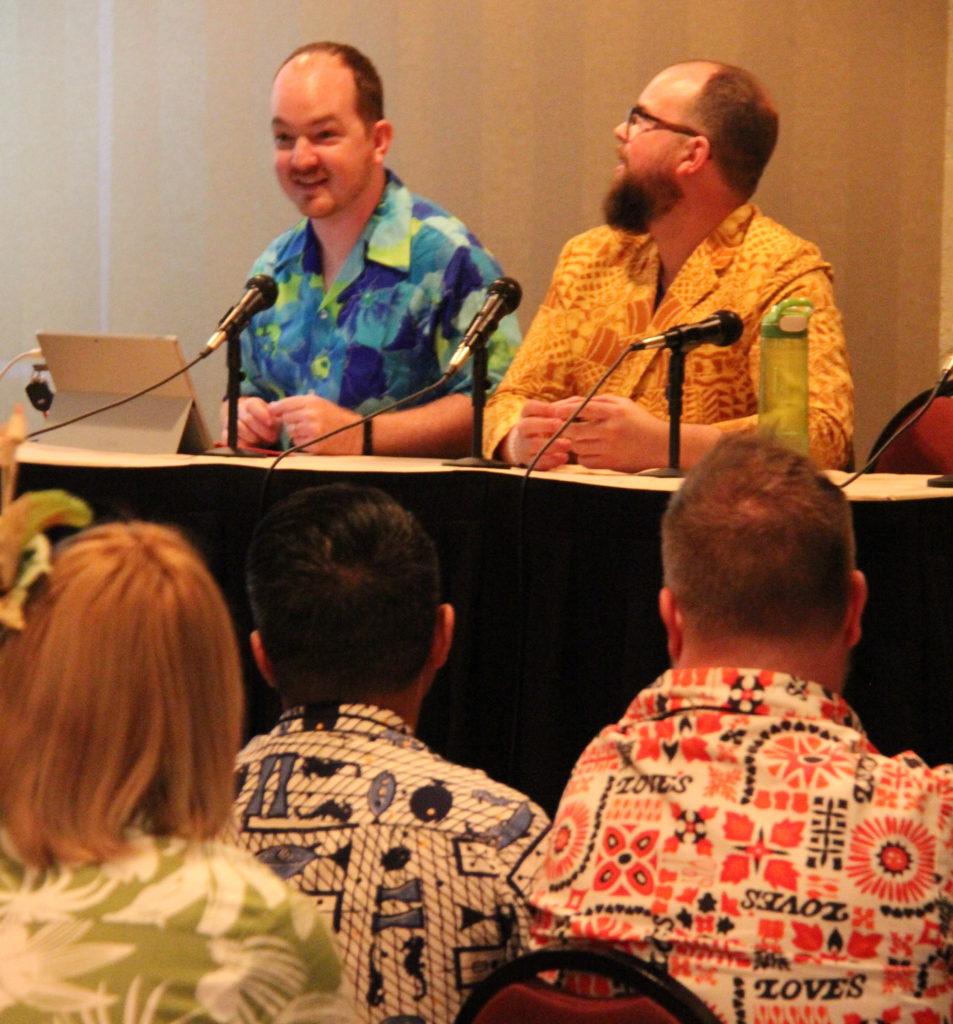 Blair and Brandon talked about the history of Trader Sam's and how it came to be a must stop for all Tikiphiles visiting Disney.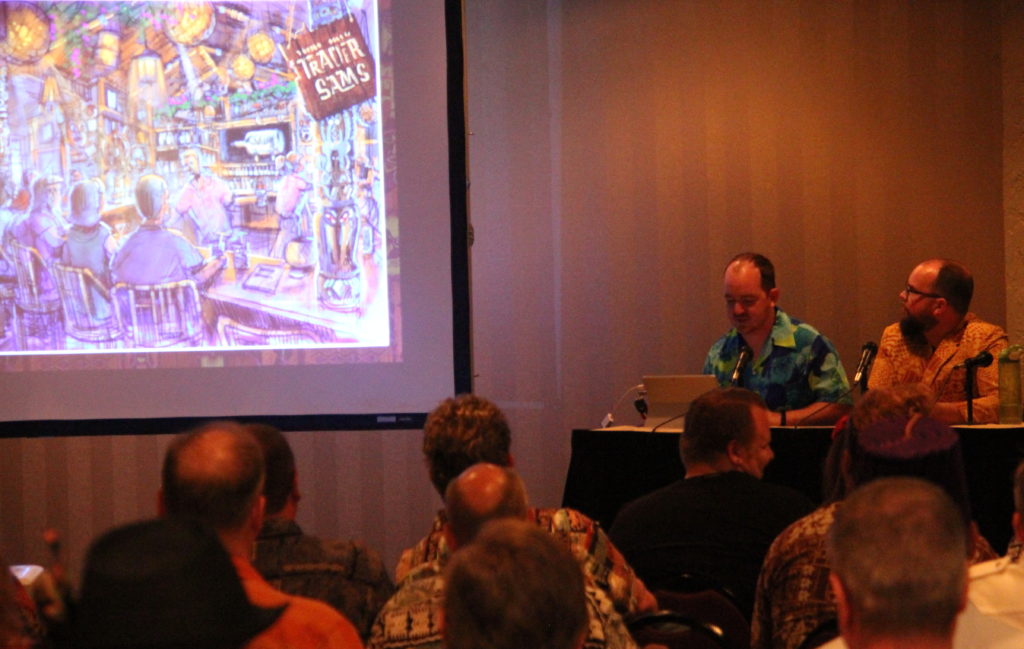 Next up was Our Man In Havana with Sven Kirsten…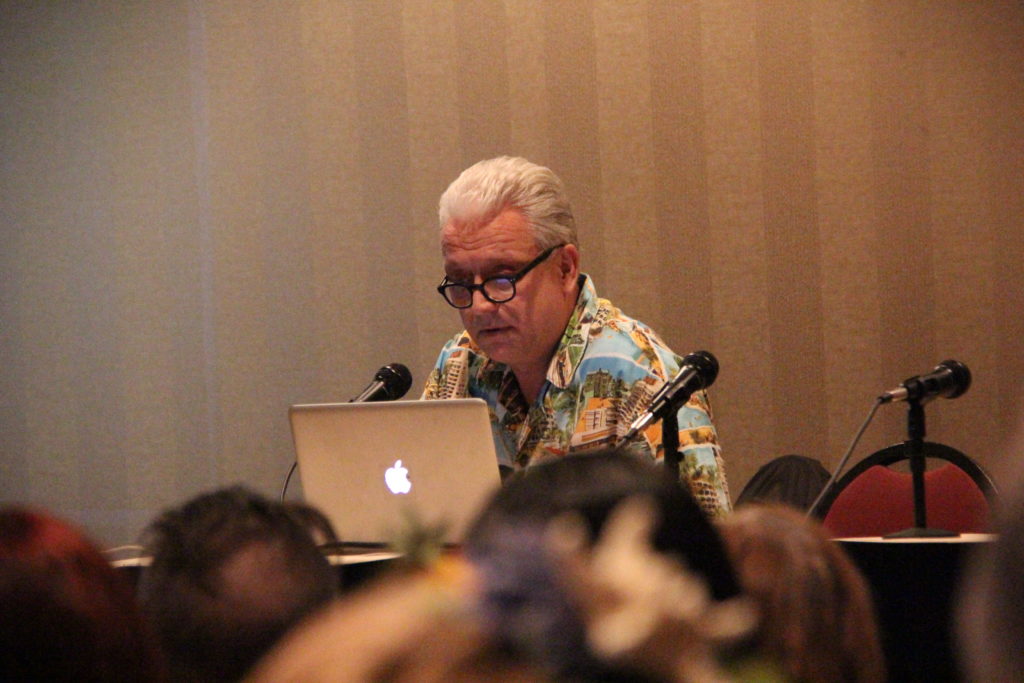 Sven visited Havana and talked about his travels. Sven also had pictures to show and man, what a trip!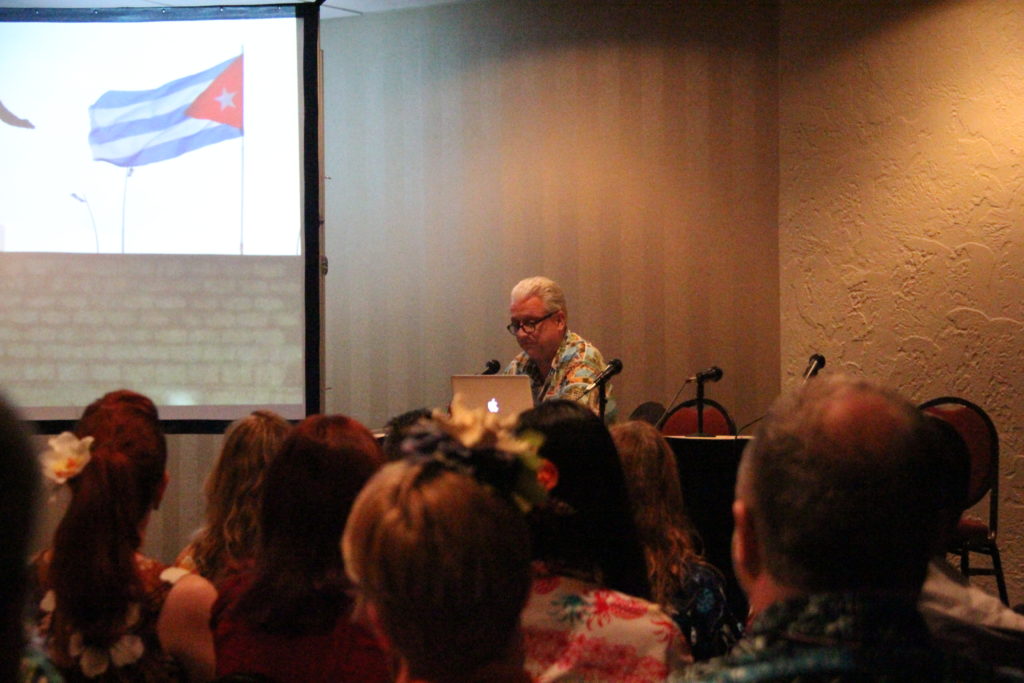 The third and final symposium was Pop/Counter Pop: Tiki Hit's Today's Pop Culture. Blair acted as host and Brandon Kleyla, Sven Kirsten and Brandon Giraldez (GeekiTikis) all got to speak their opinions on the tiki pop.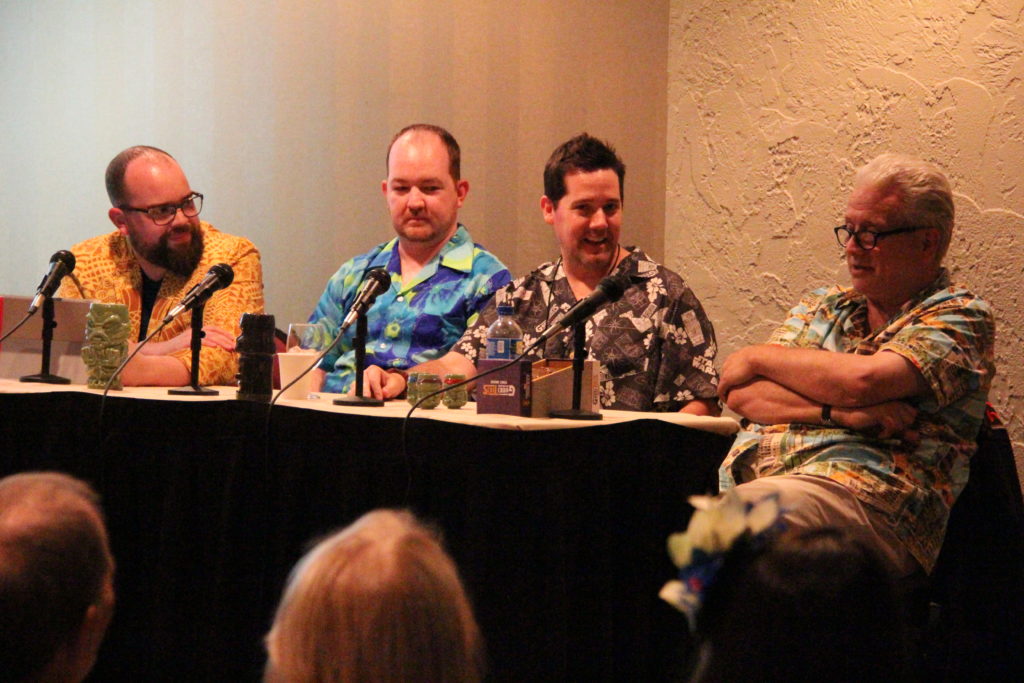 This all-star panel talked about the past, present, and future of Tiki. Very interesting topics were discussed, such as "clown" Tikis and cultural appropriation.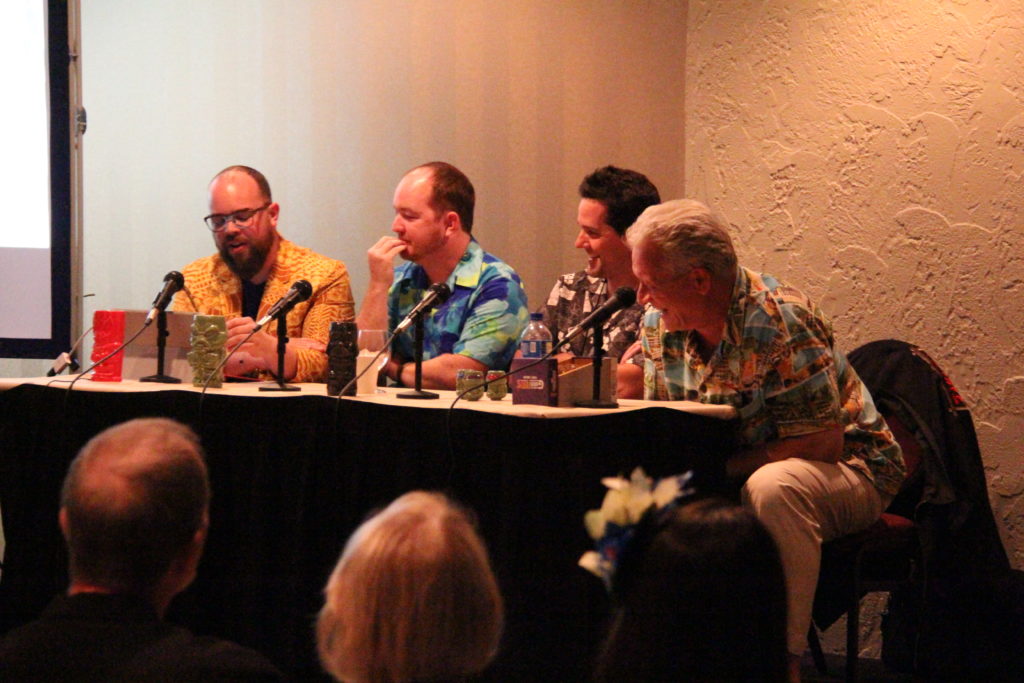 There was a ton of great information to take this afternoon. Now it was time to eat!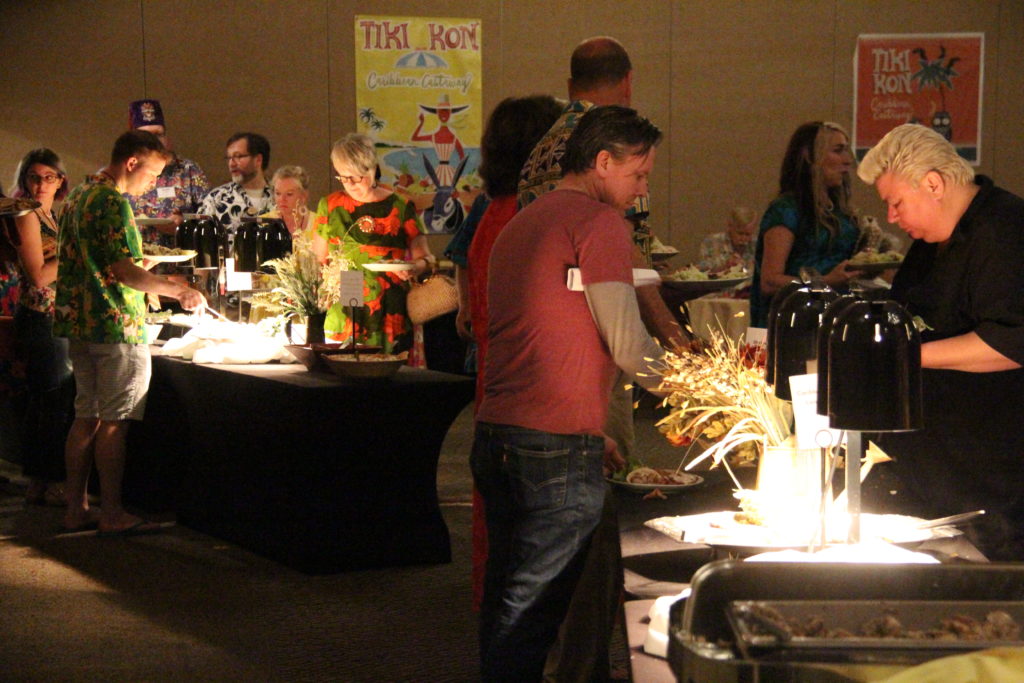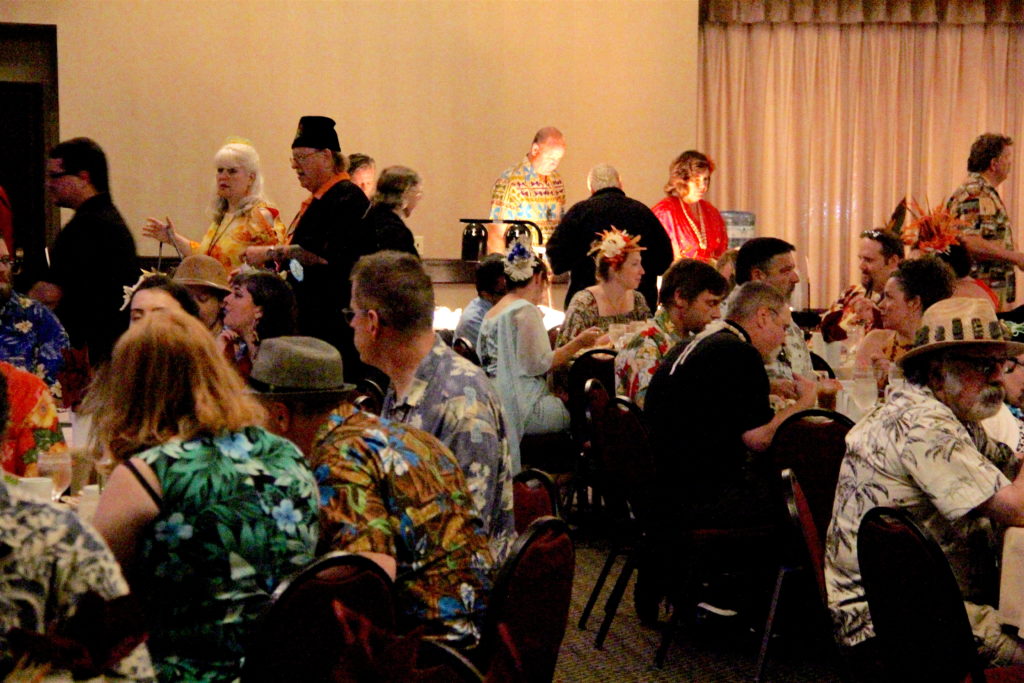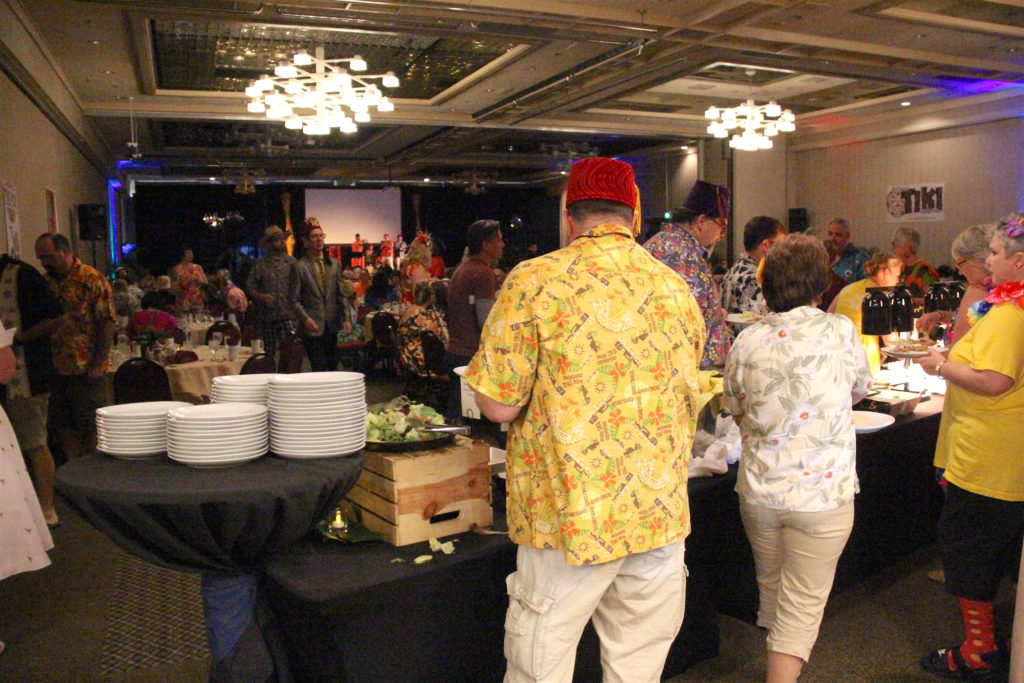 The Red Lion's main ballroom filled in with hungry Tikiphiles and they got to enjoy an amazing buffet, Caribbean style!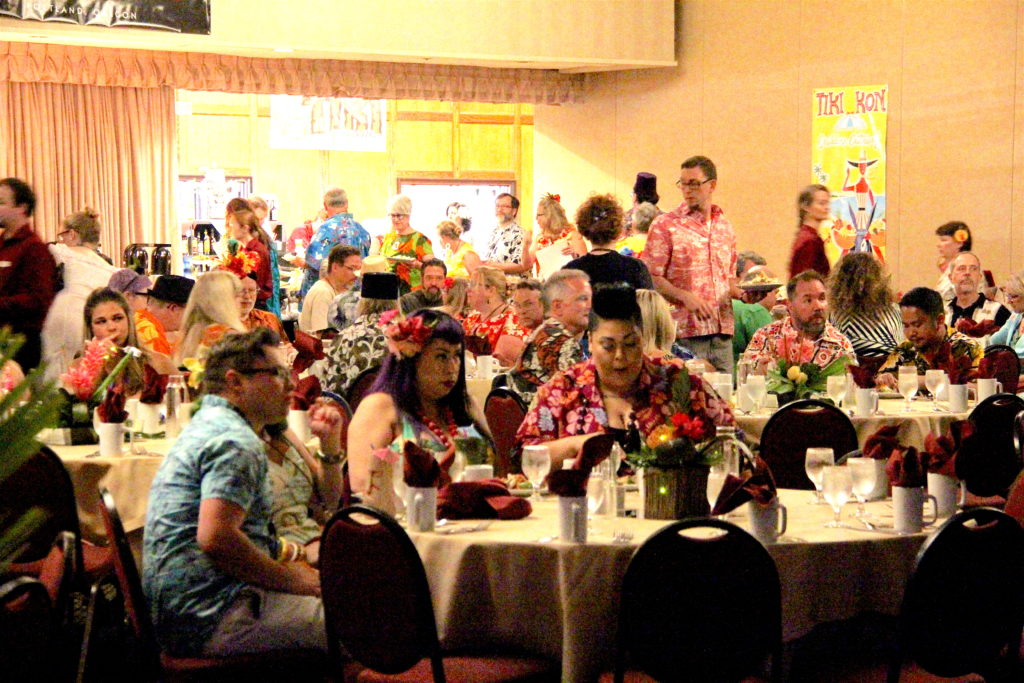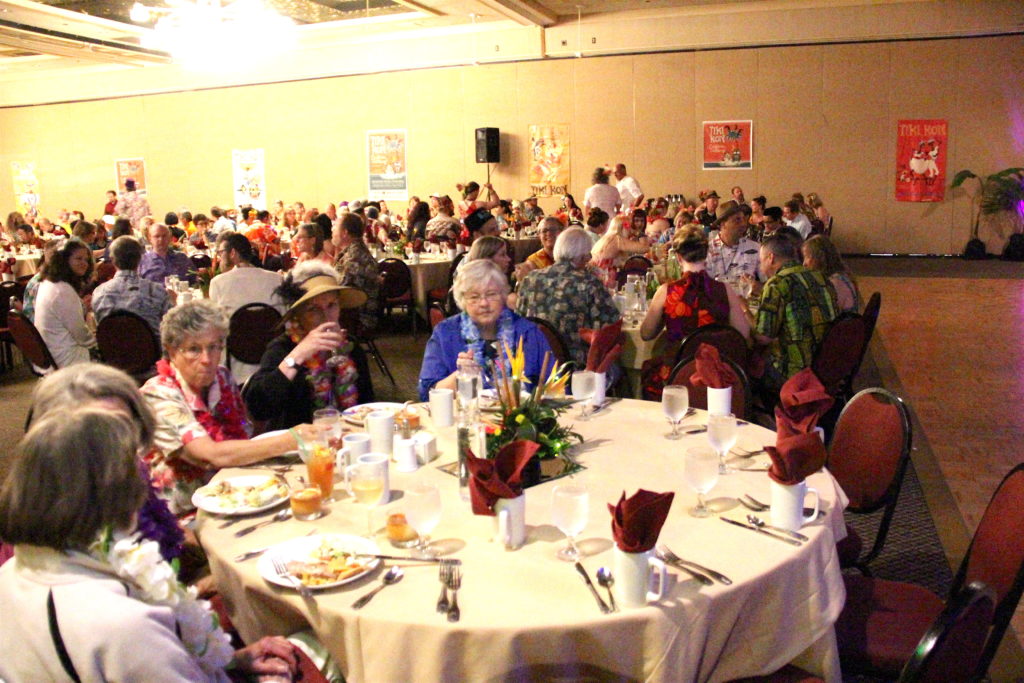 While Lushy set the mood…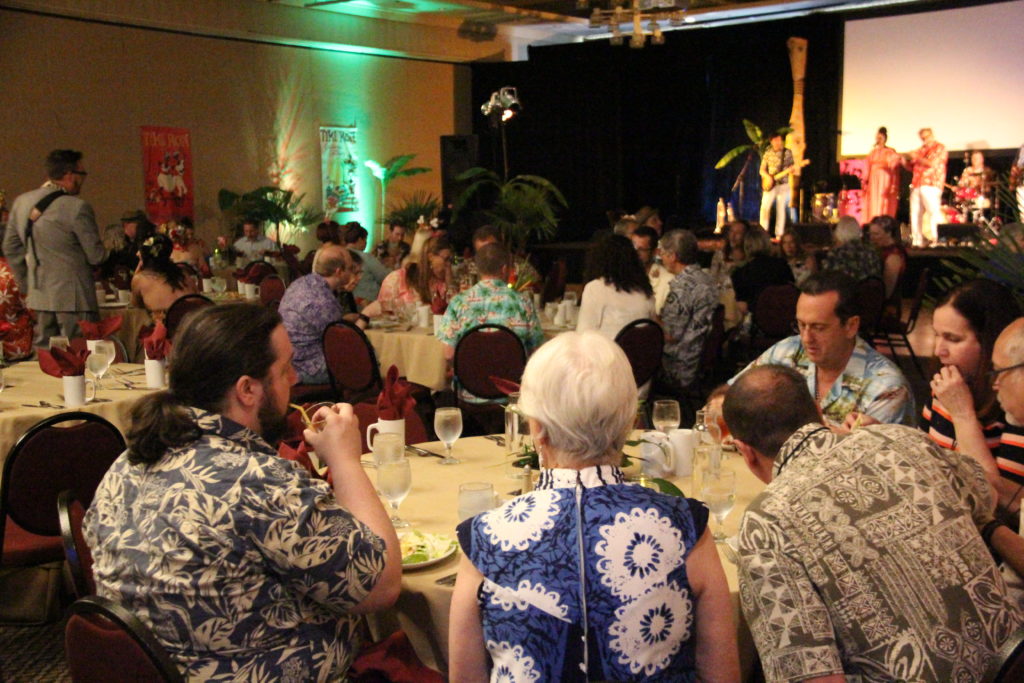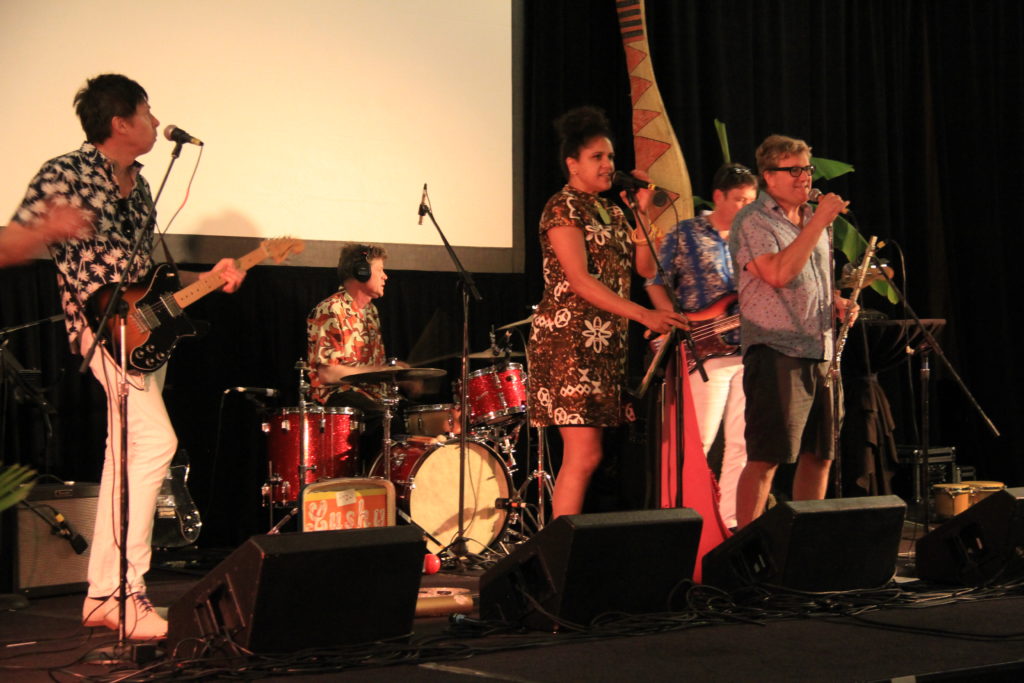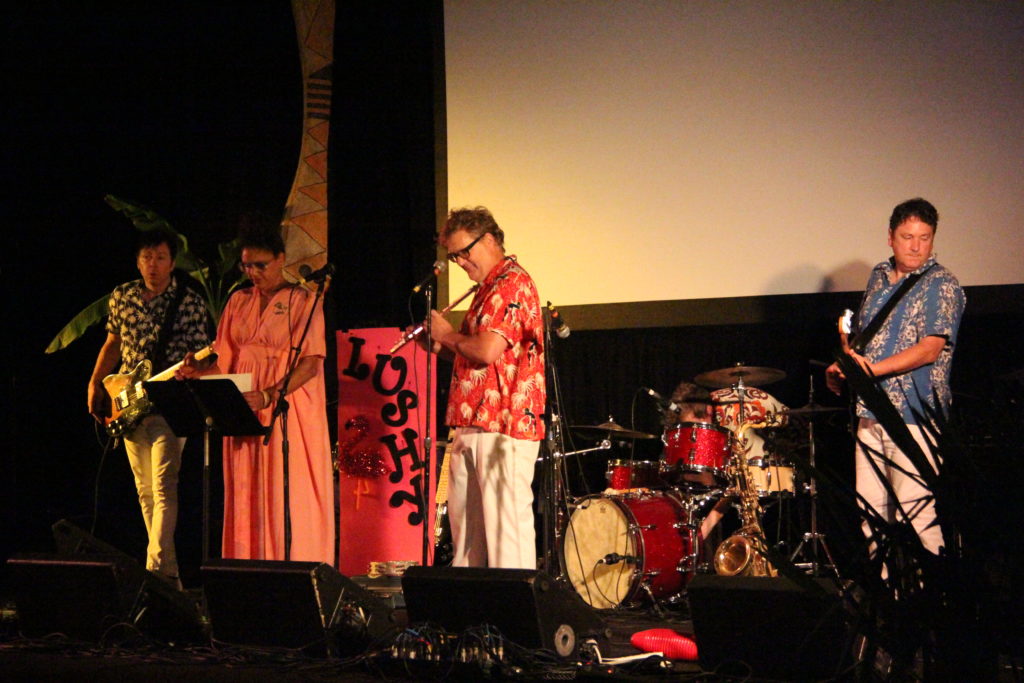 Next up, Room Parties…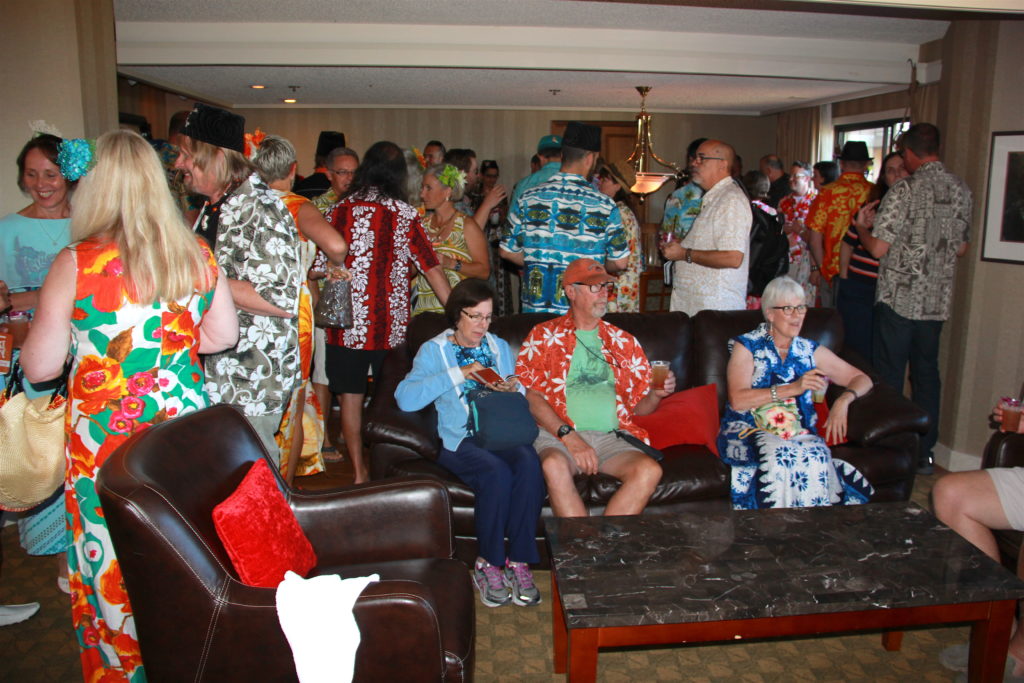 The man behind all these great pictures… Dieter Weber!