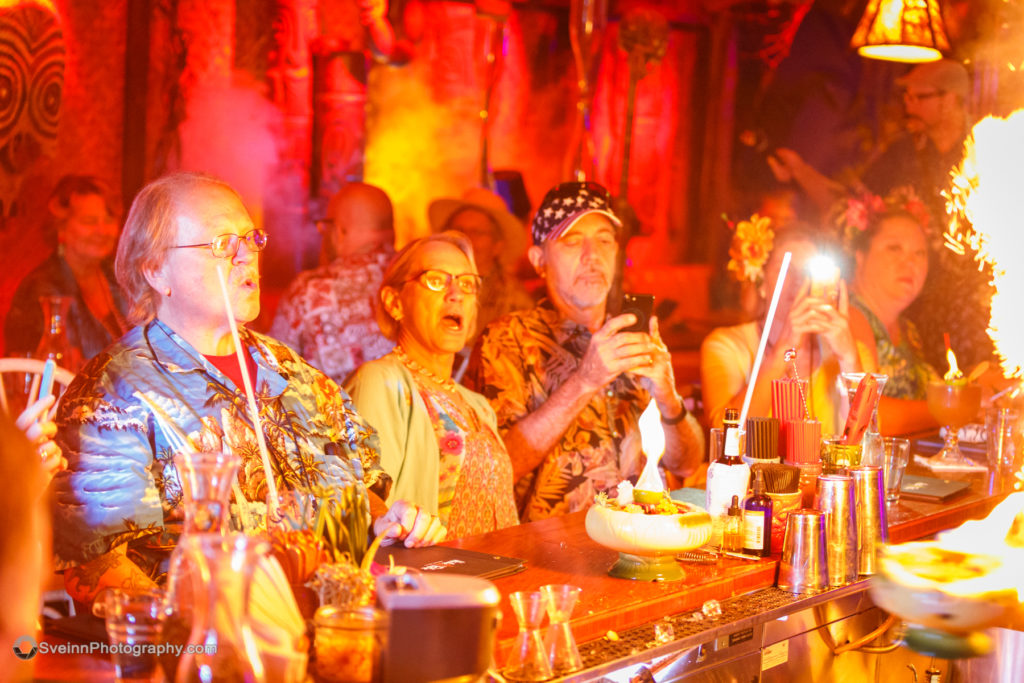 This is the day we all have been waiting for…
I have to admit that getting up early Sunday after ALL the action from yesterday was quite a task. My hotel bed never felt better, but you know what's better than sleeping in? Checking out a bunch of home Tiki bars!
A school bus picked us up right outside the hotel lobby of the Red Lion and bee-lined to the Alibi where a breakfast buffet was ready for us…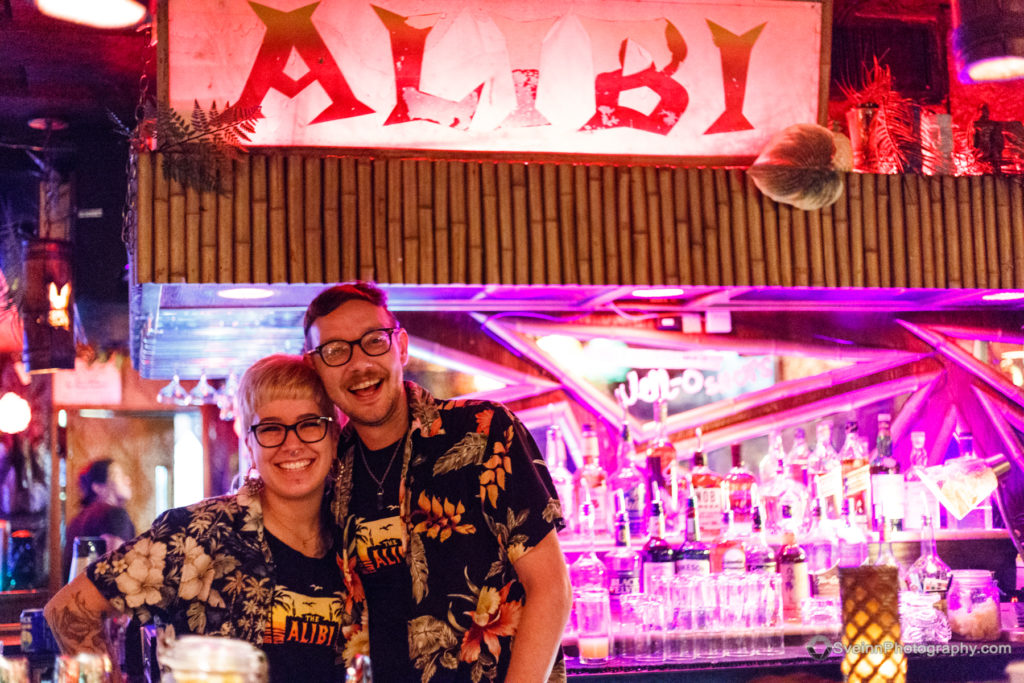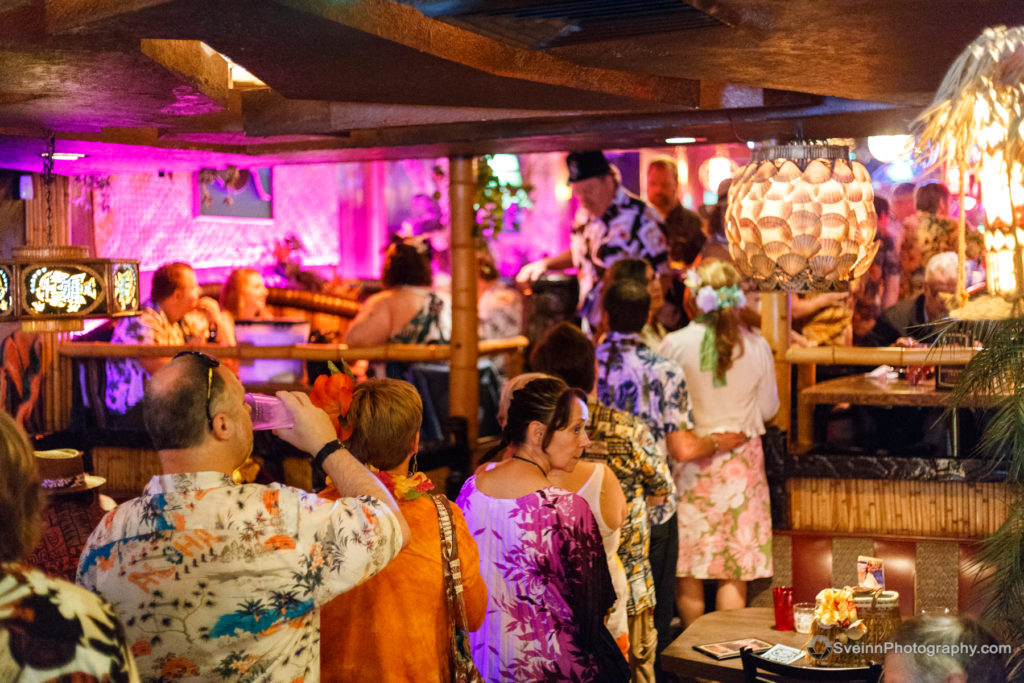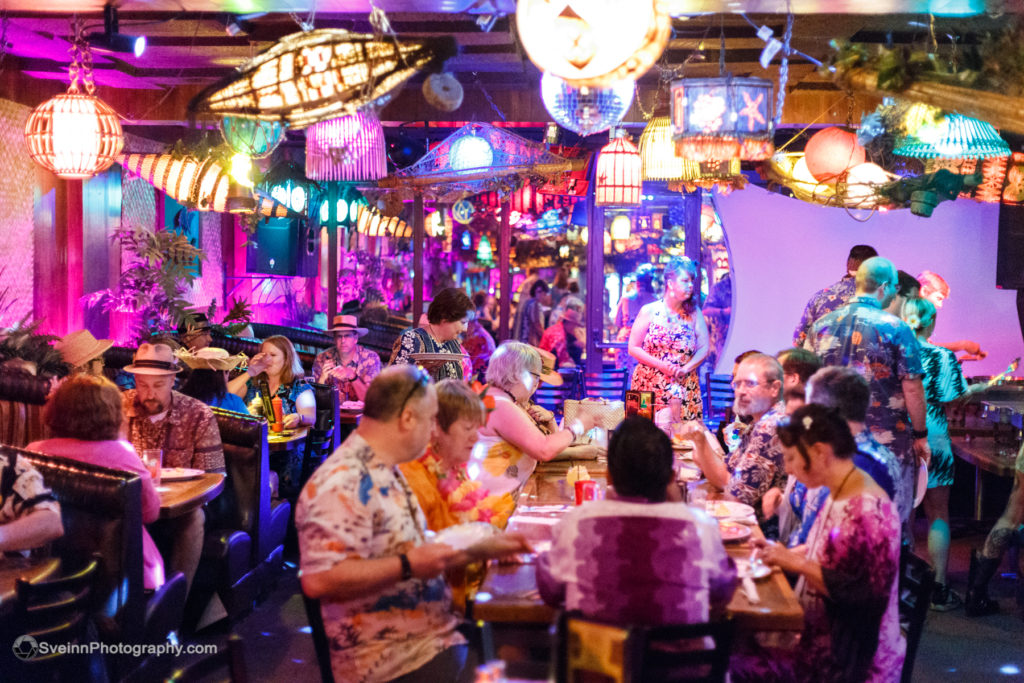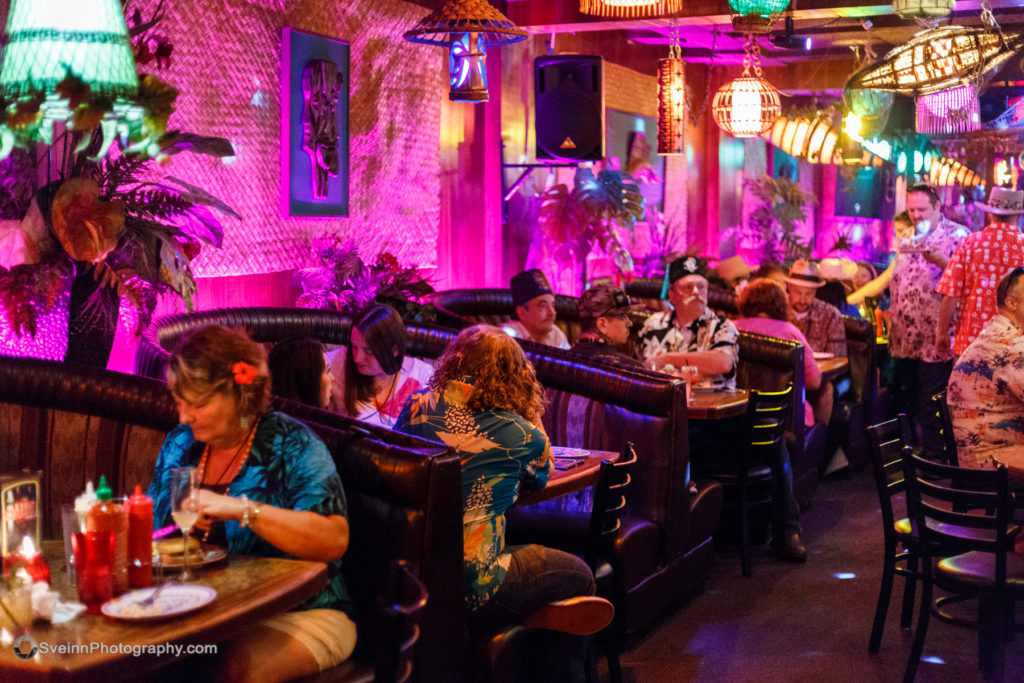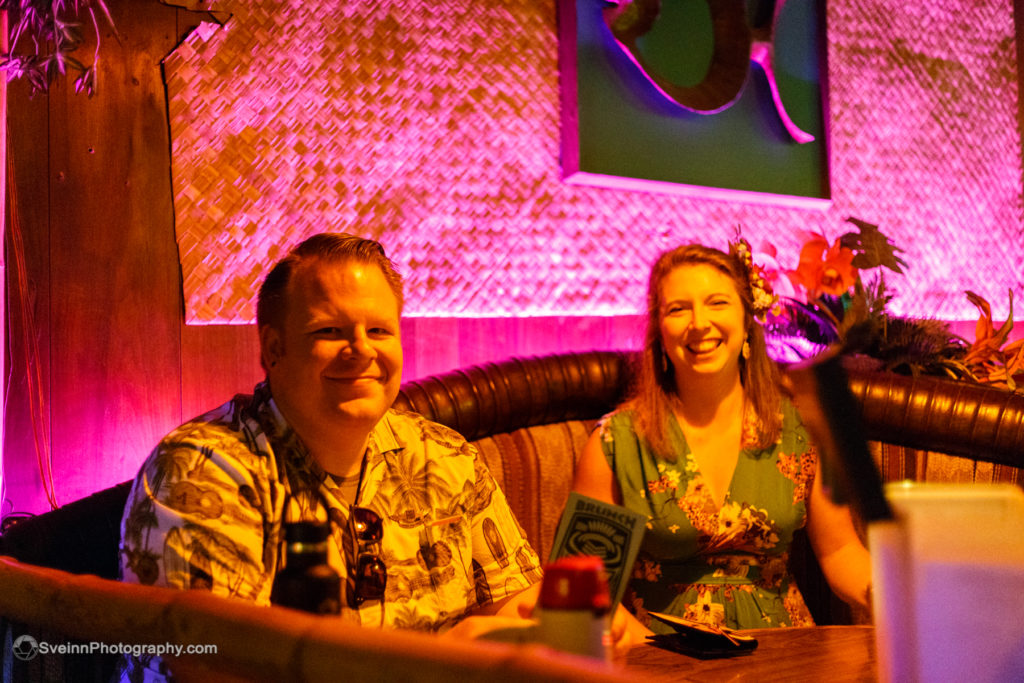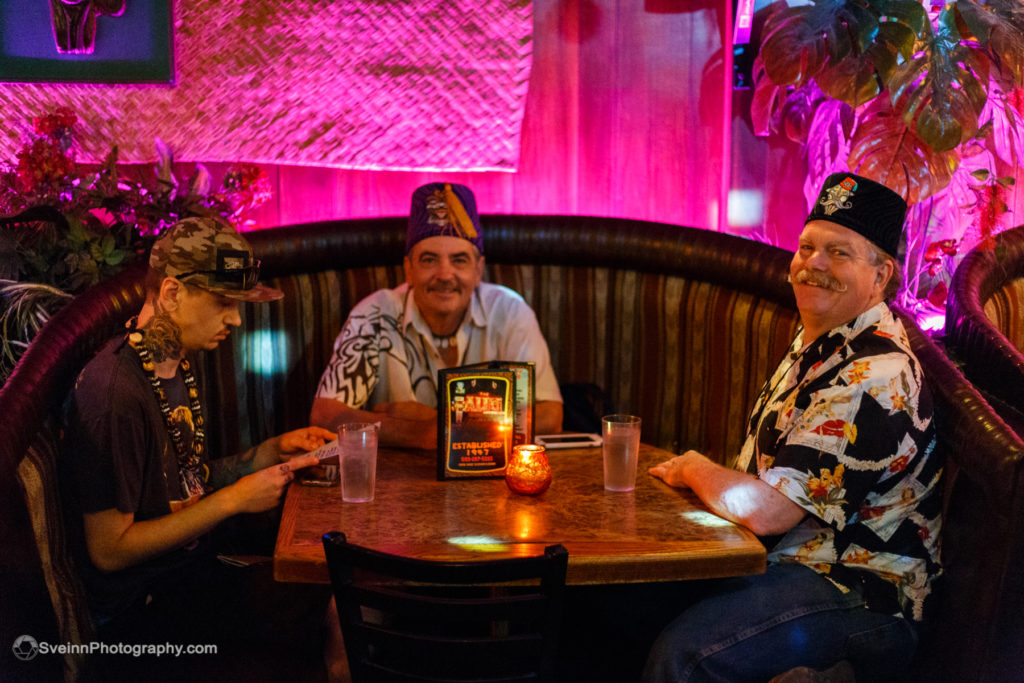 Was it okay to have a Zombie at 10:00 in the morning? I say yes!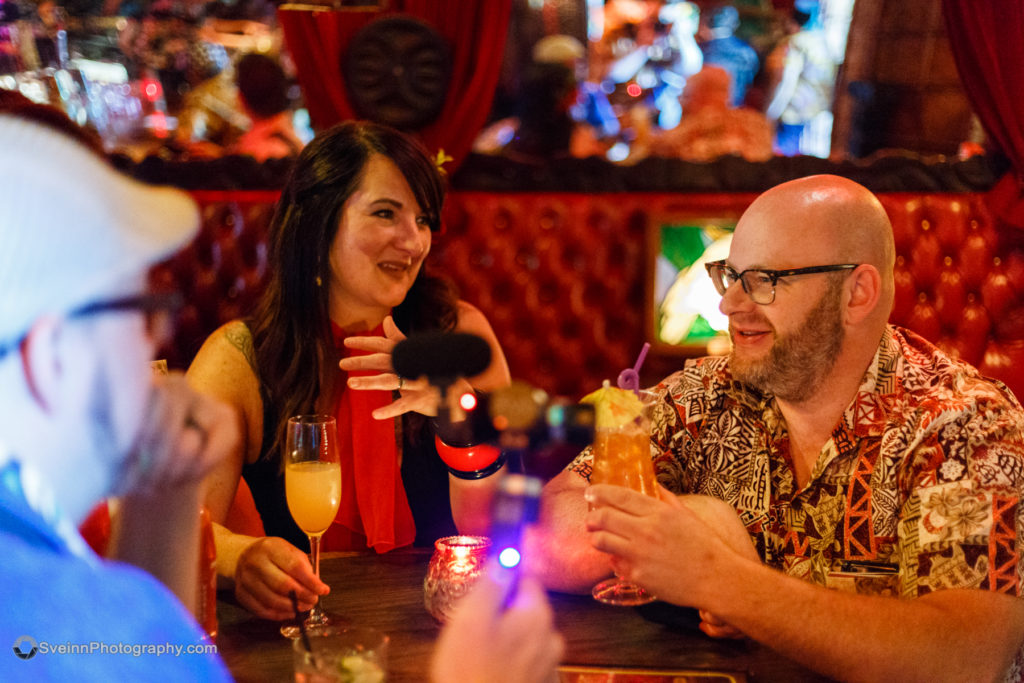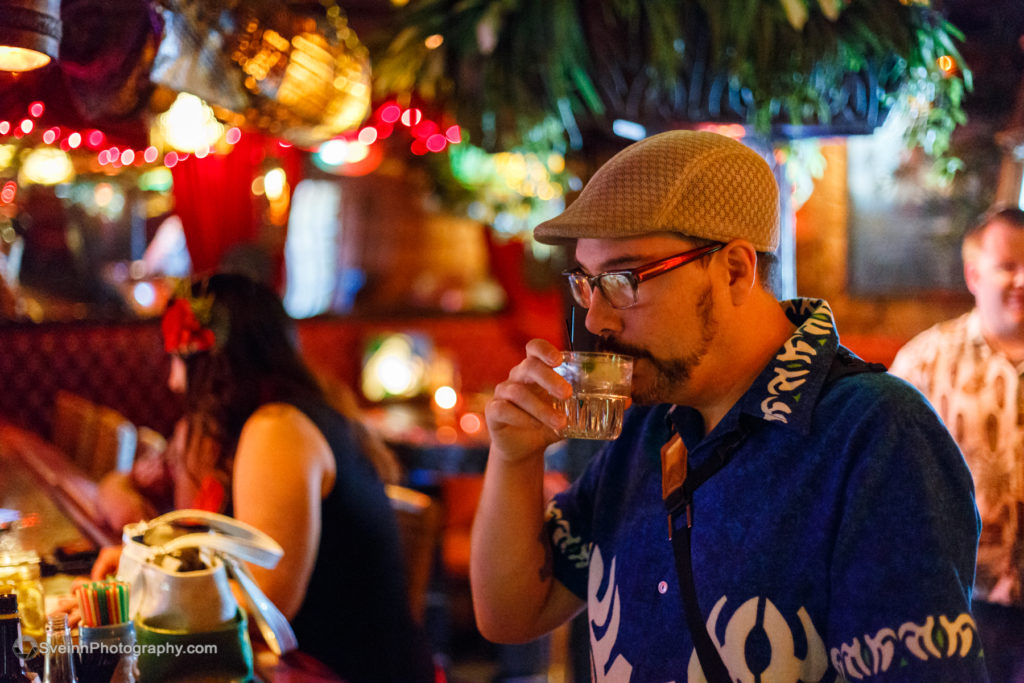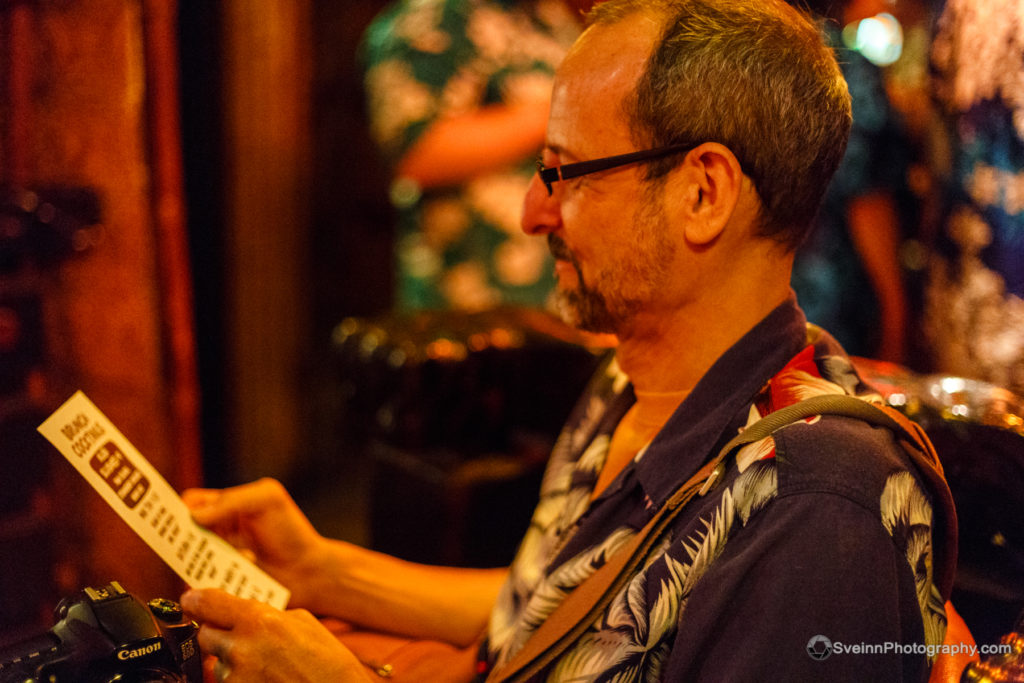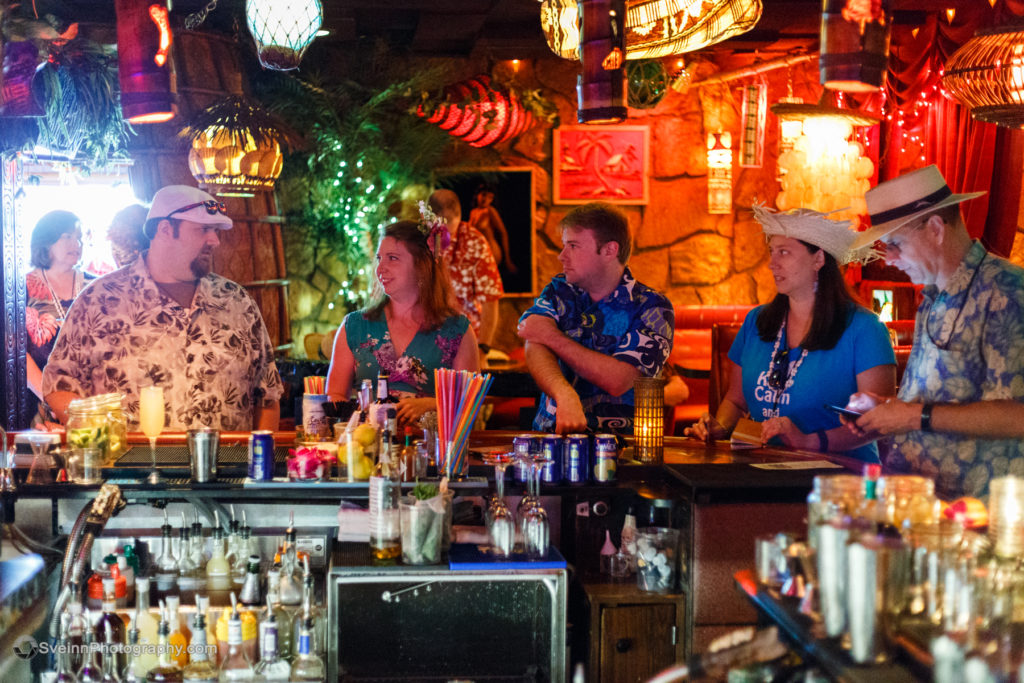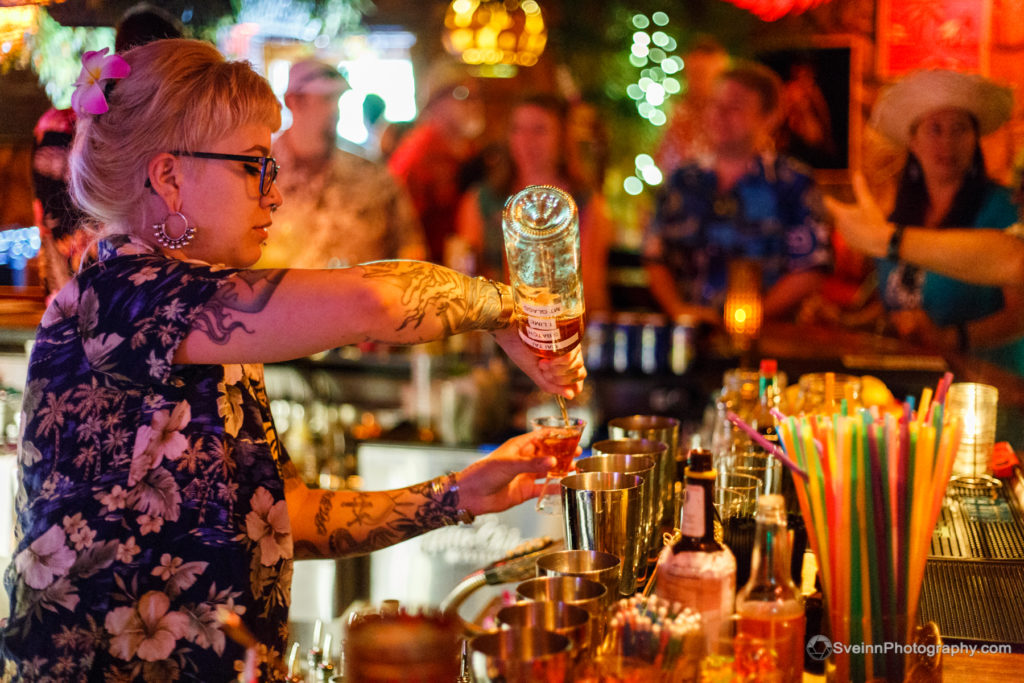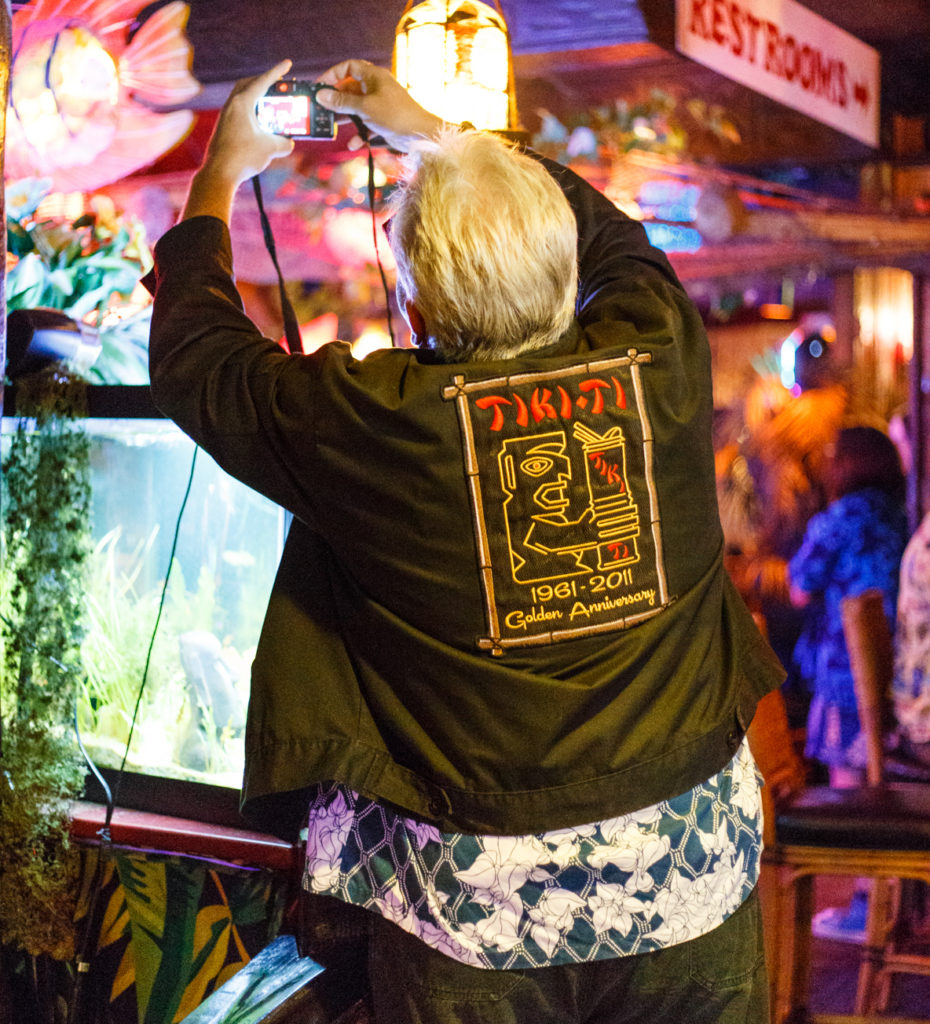 Once we filled our bellies, it was time to get back on the bus. Our first home Tiki bar was waiting.
Welcome to Gretchen and Chad's Caviler Ranch…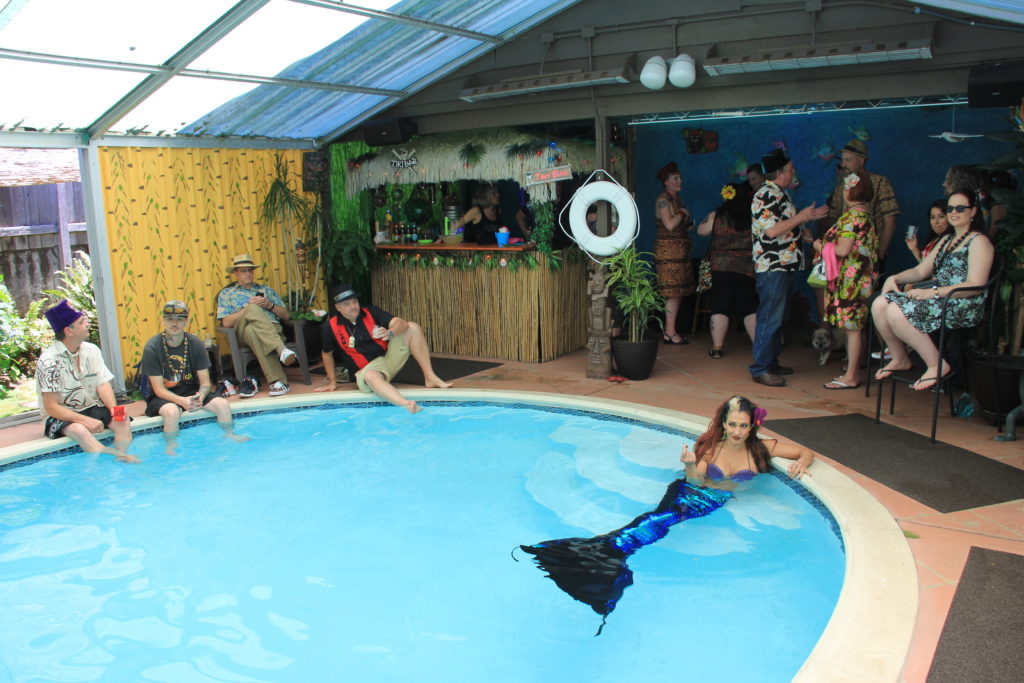 Not only is there a Tiki bar…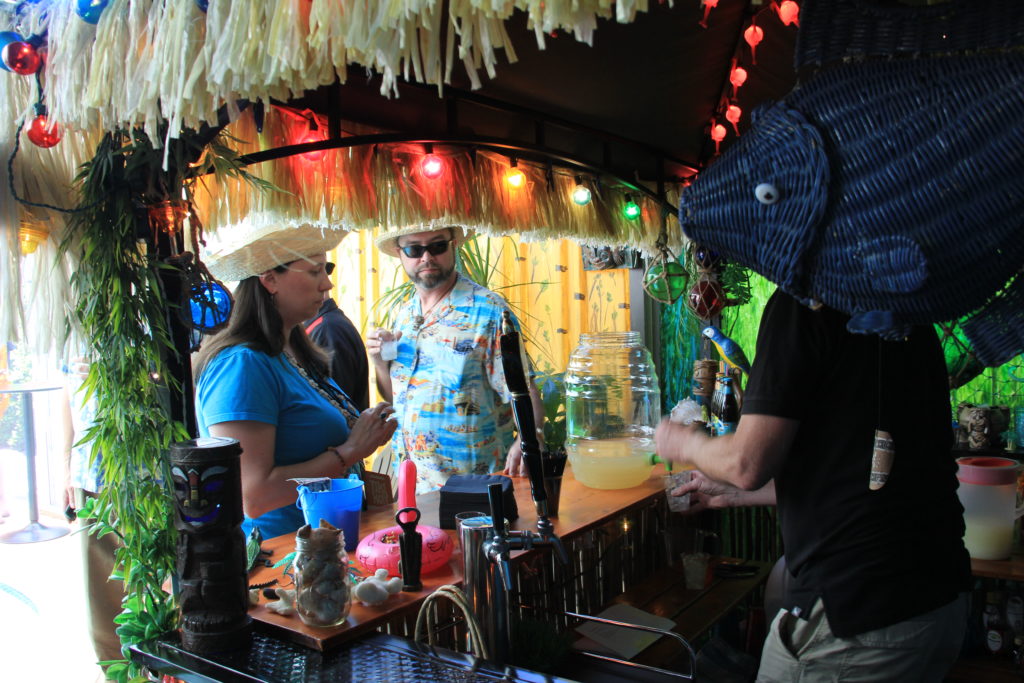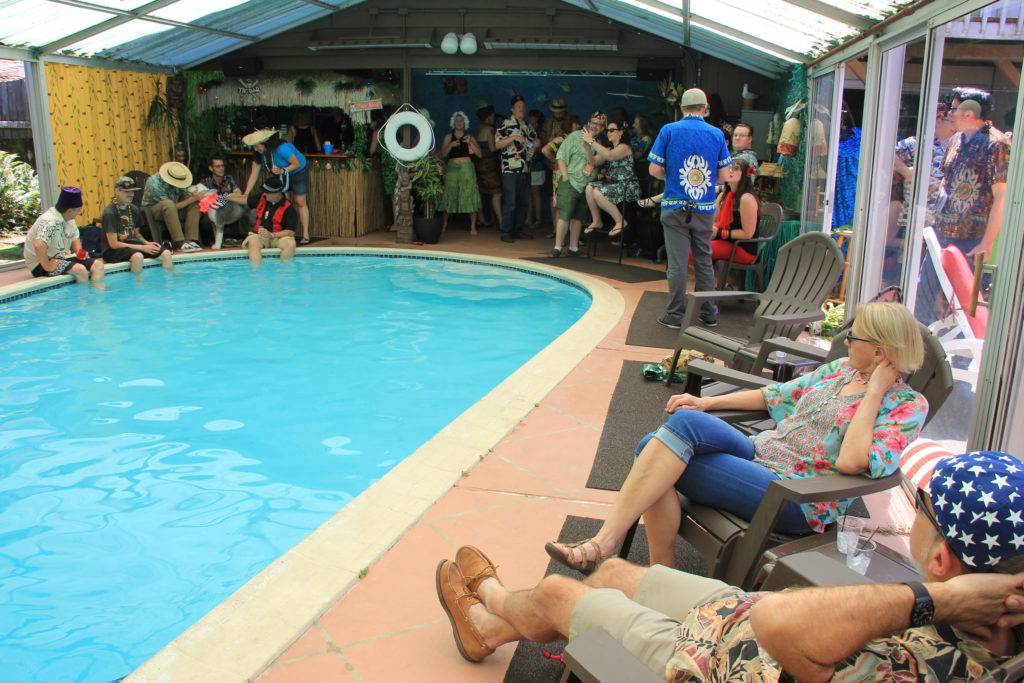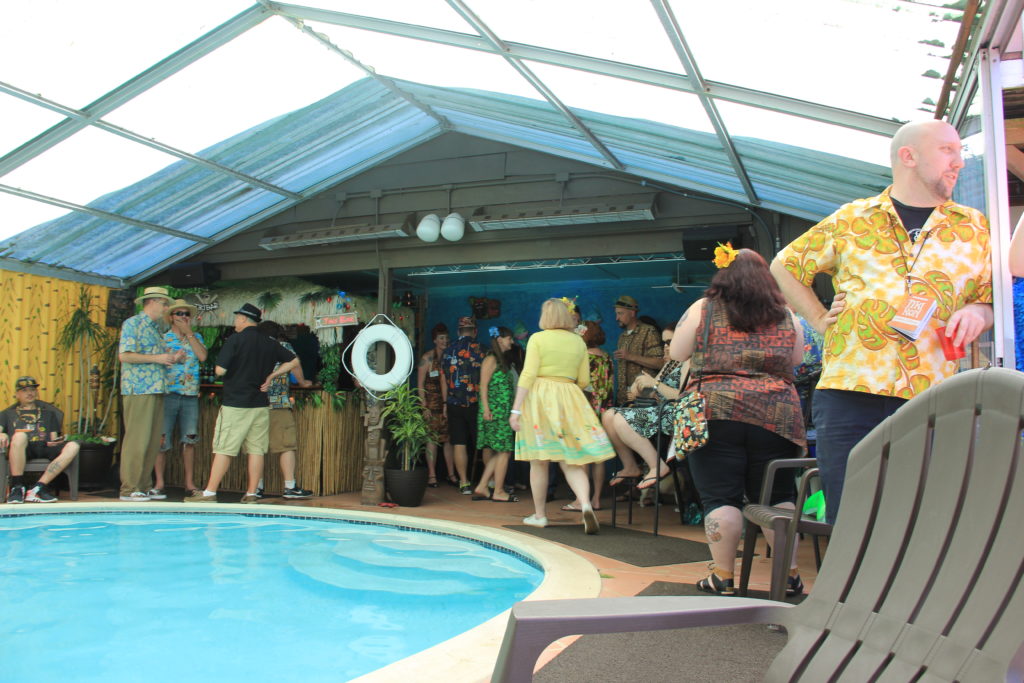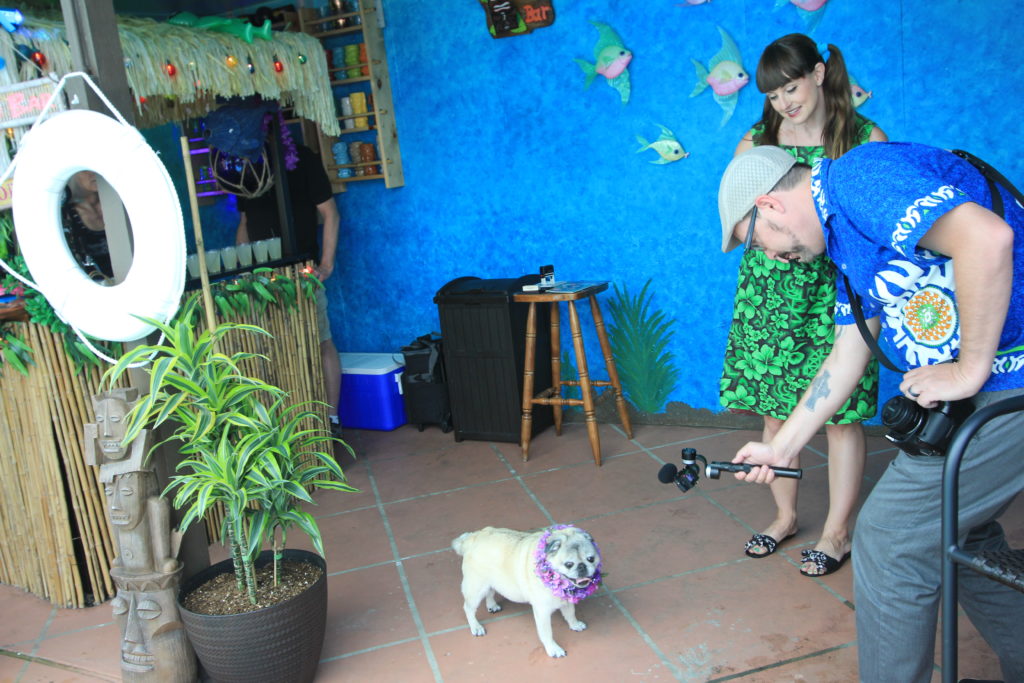 But there's an in-ground pool that's enclosed…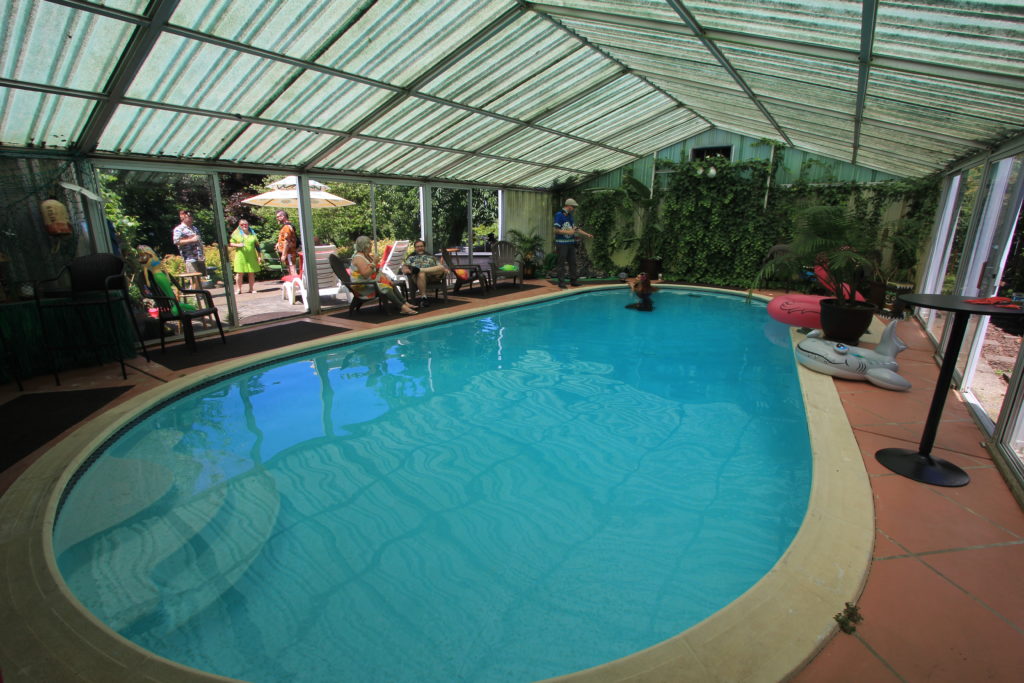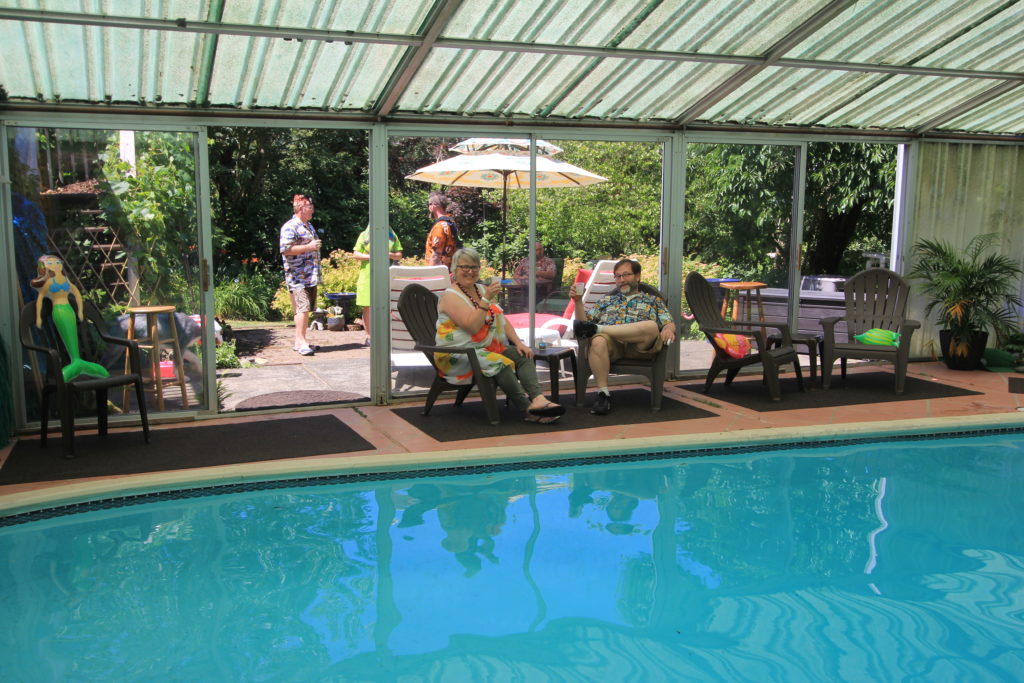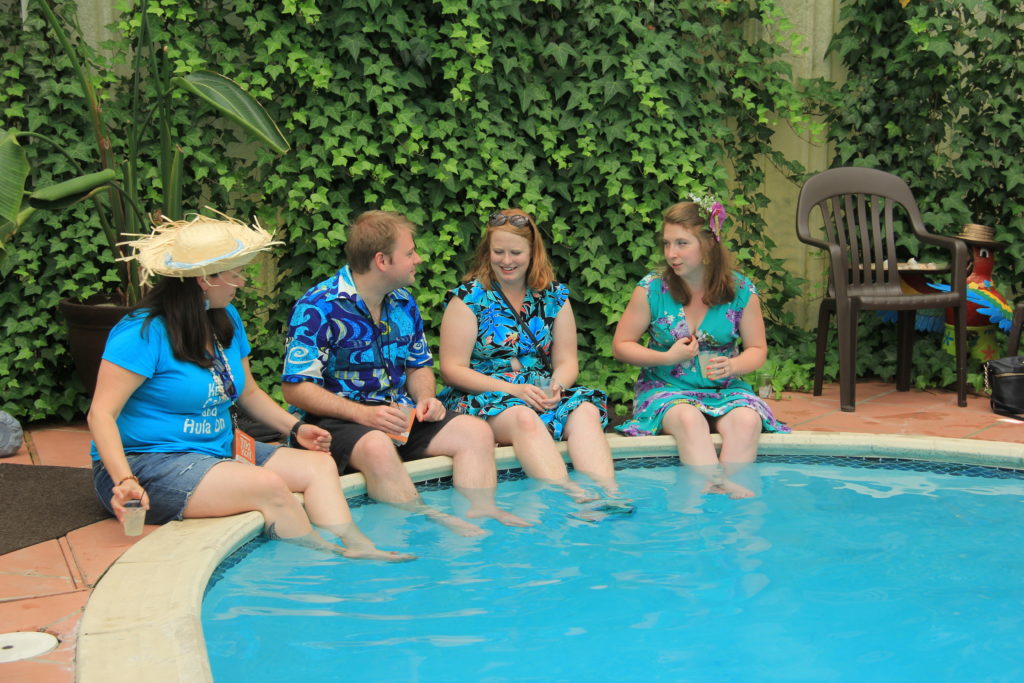 With a volcano that erupts!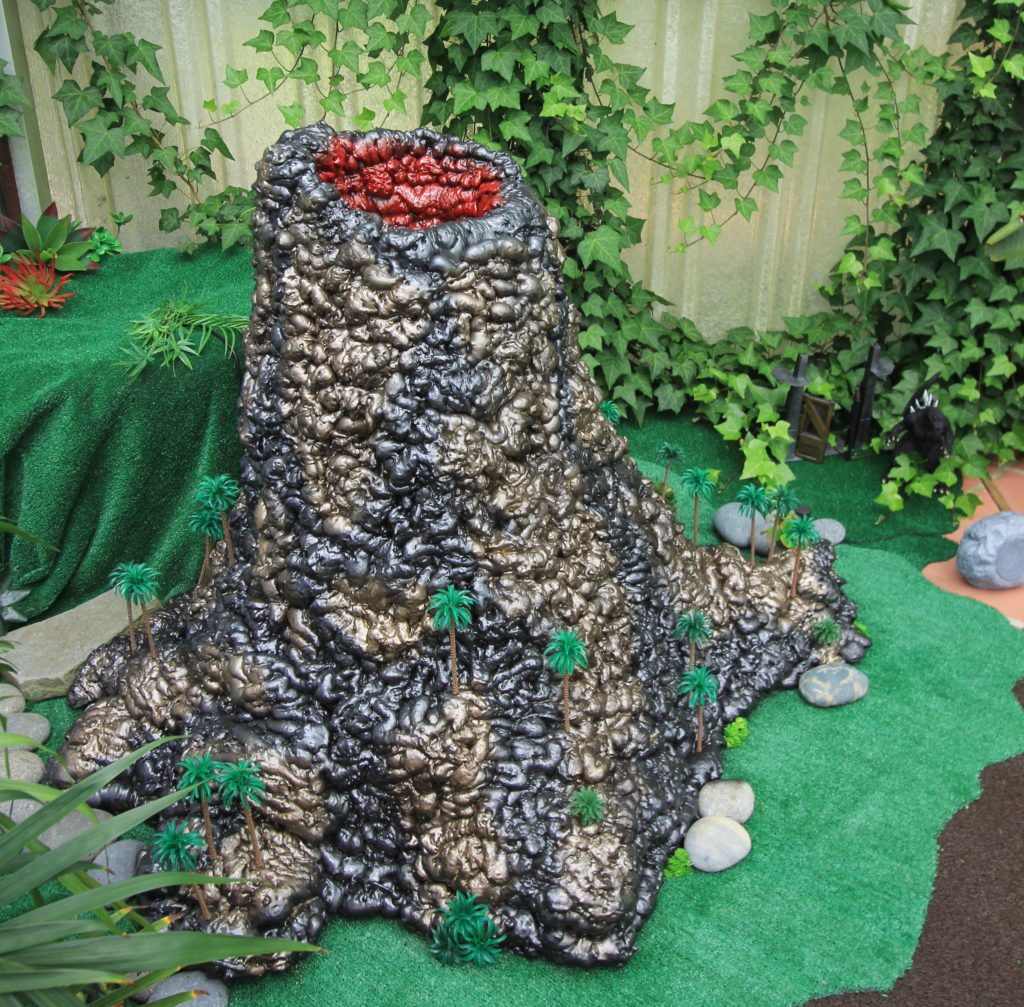 Now that's incredible.
Next stop on the tour was a visit to one of Portland's best Tiki bars, Hale Pele!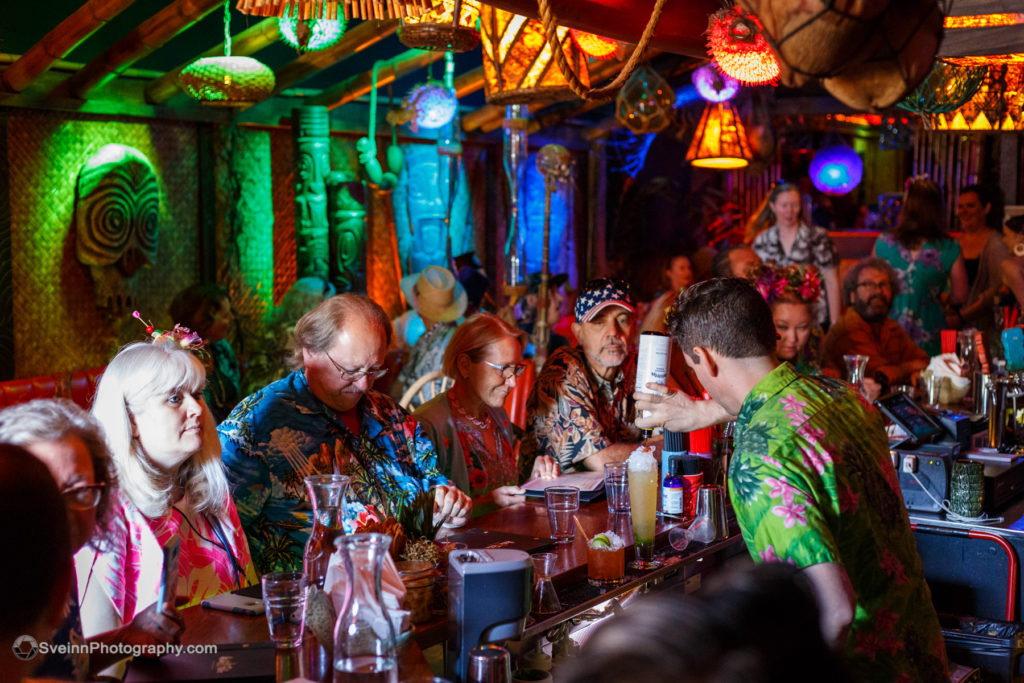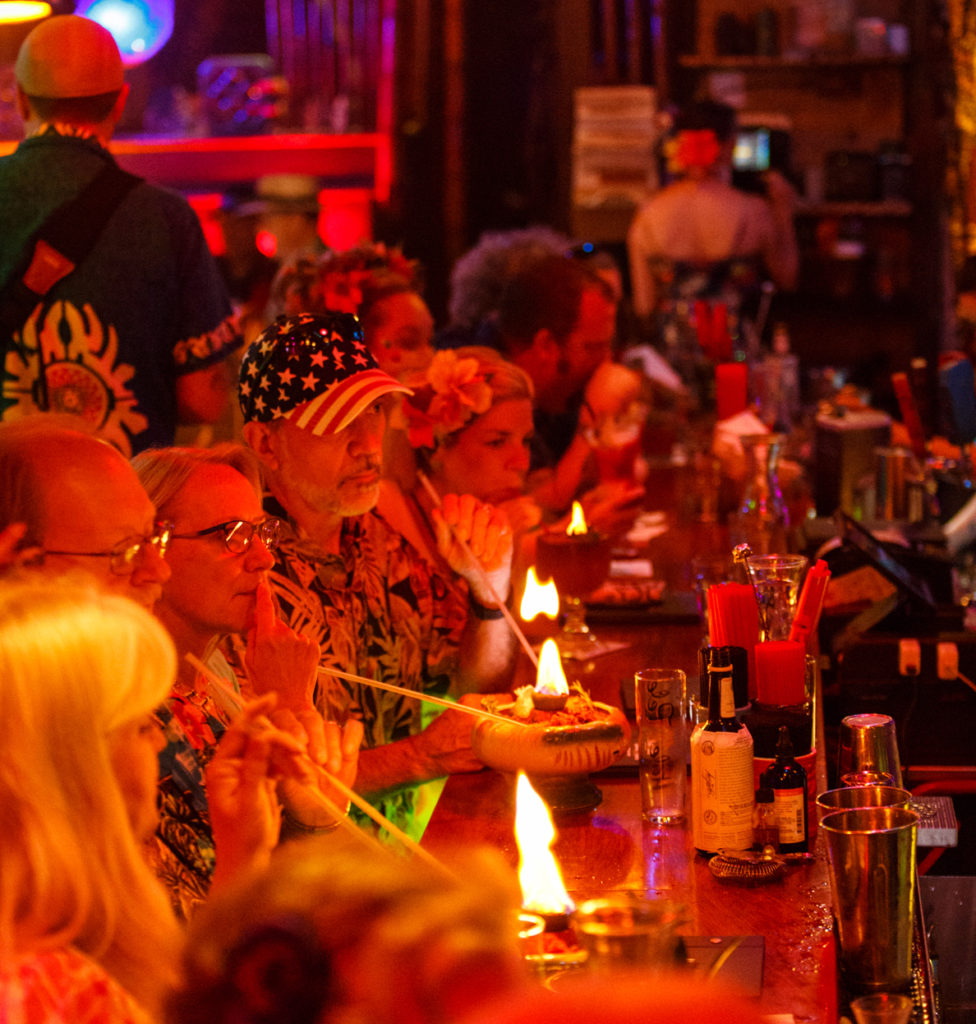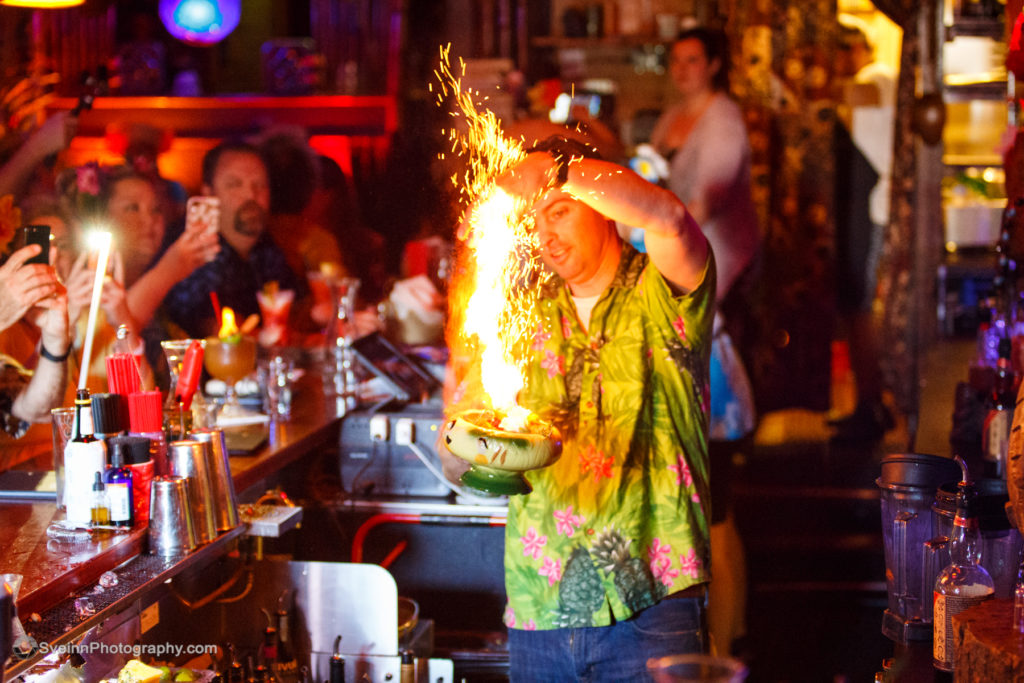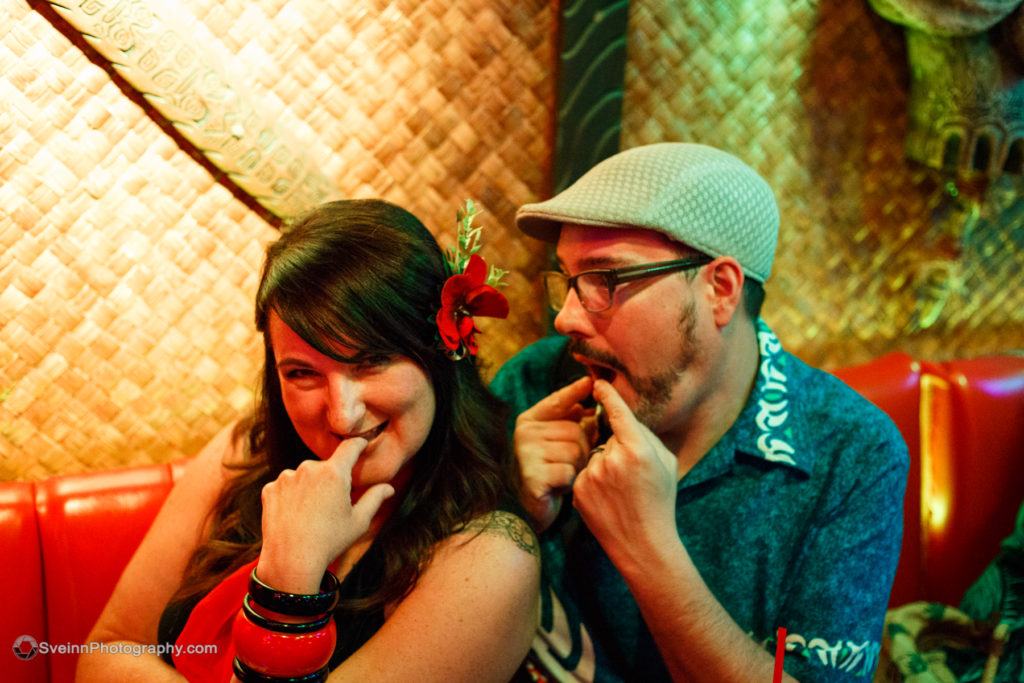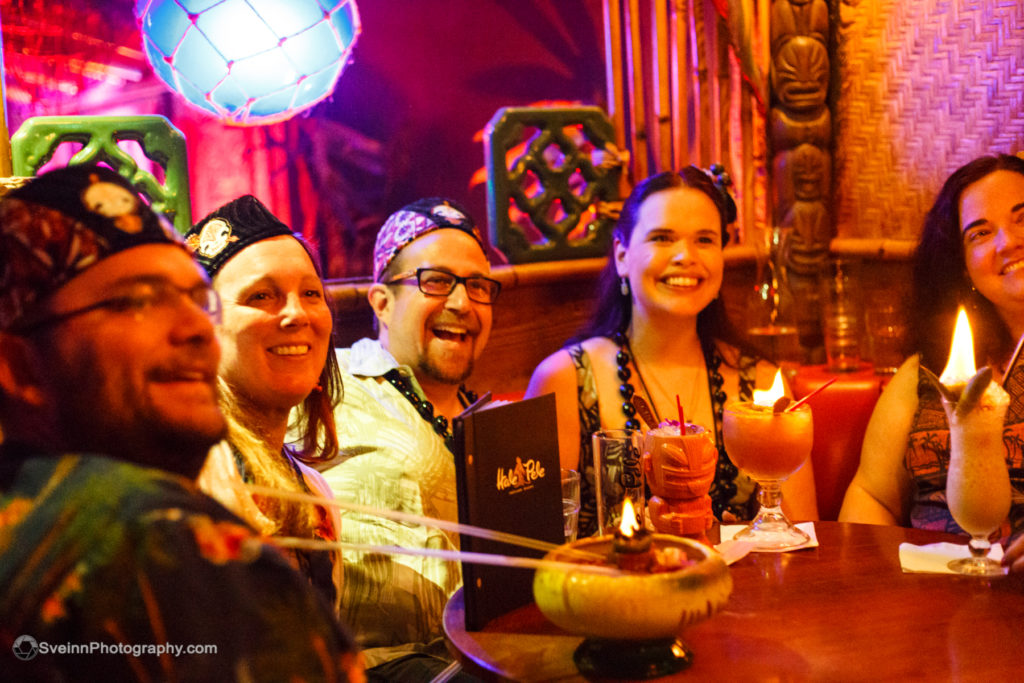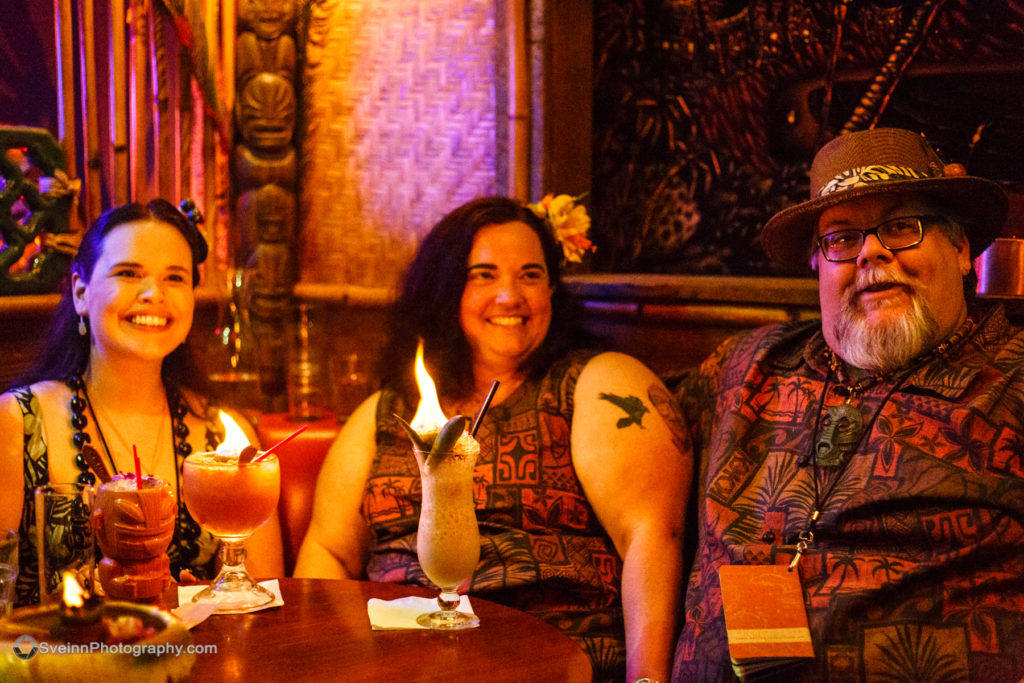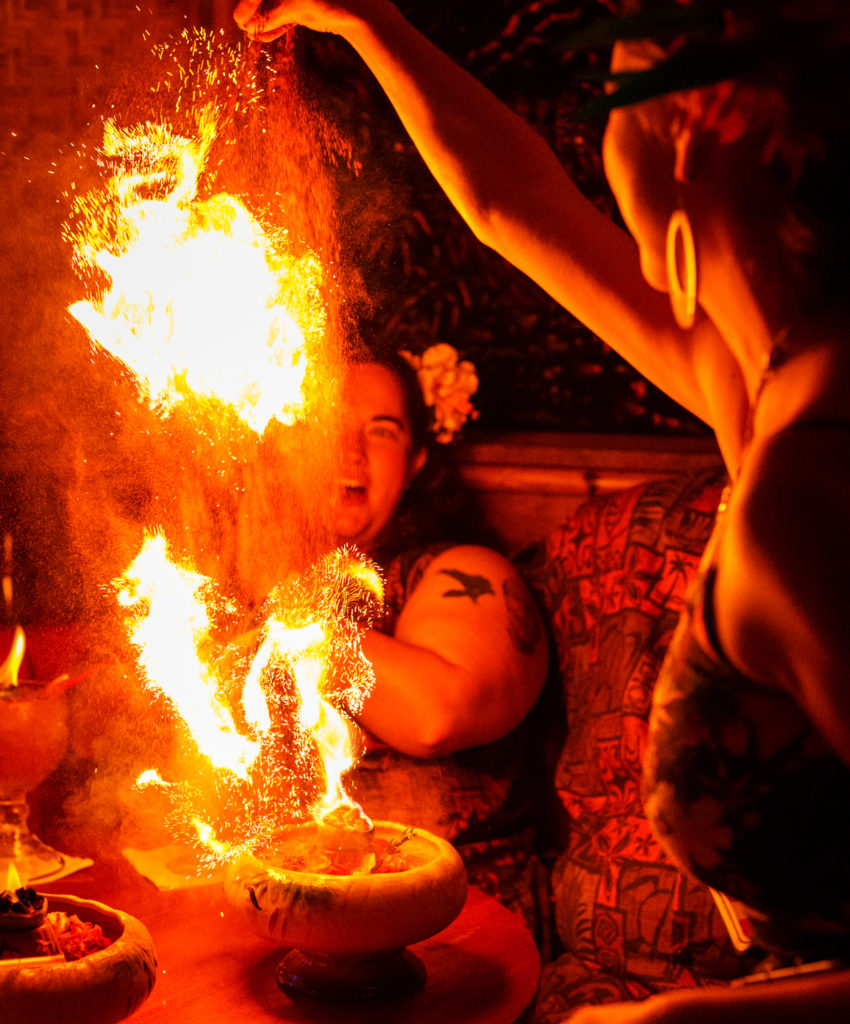 After gulping down a Tiki drink or two, it was back on the bus to our next home Tiki bar: the Enchanted Jungle Lounge…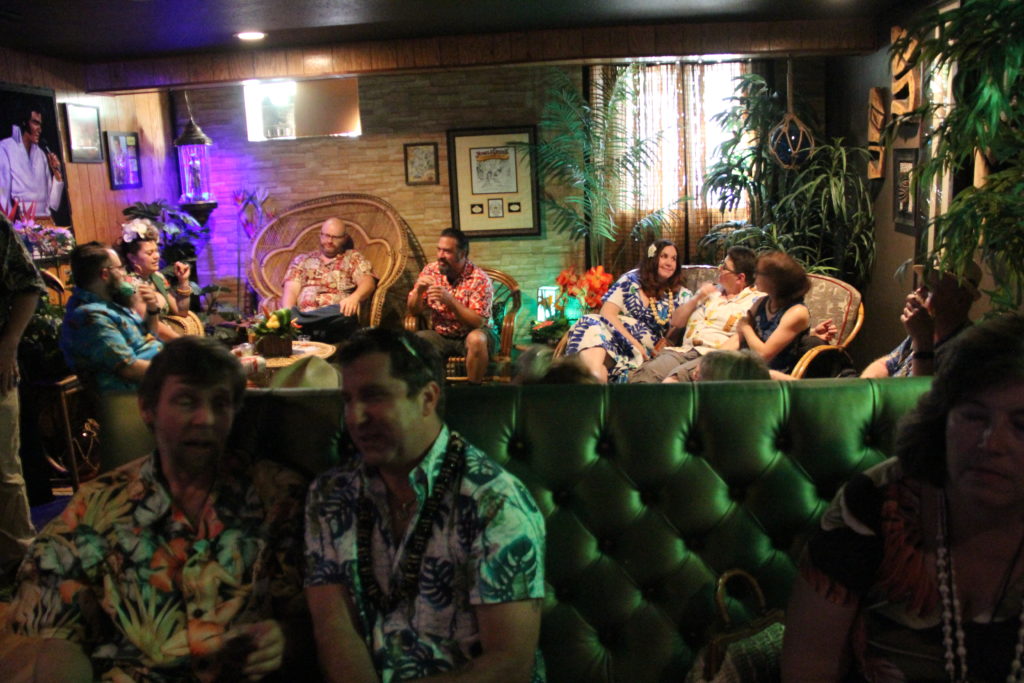 Keith Hart's bar showcases his love of Tiki, Disney, and the King of Rock 'n' Roll: Elvis!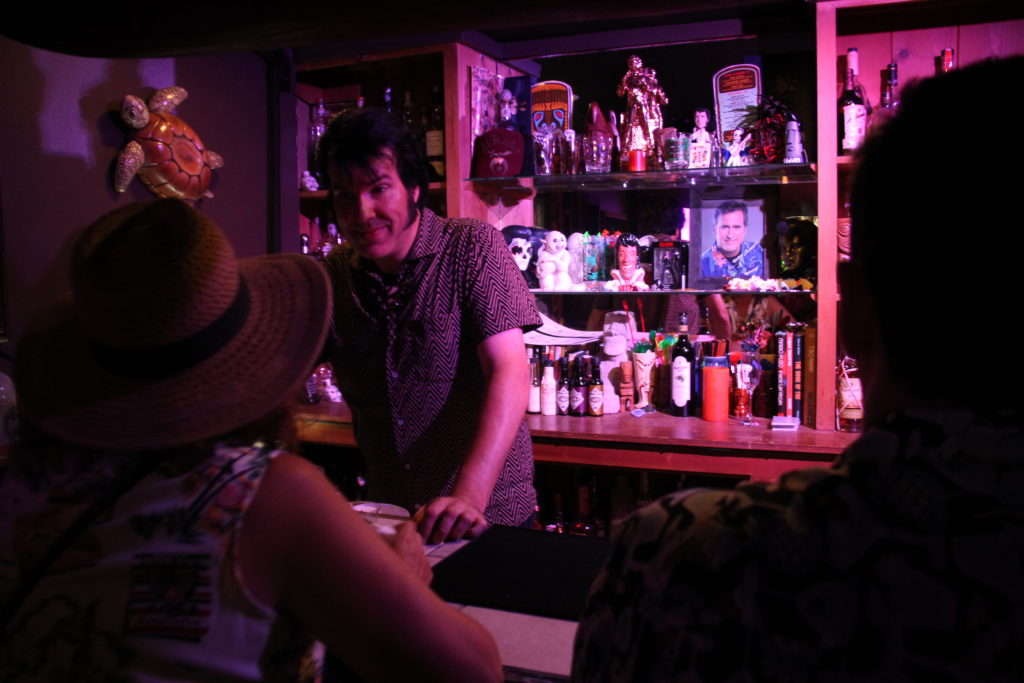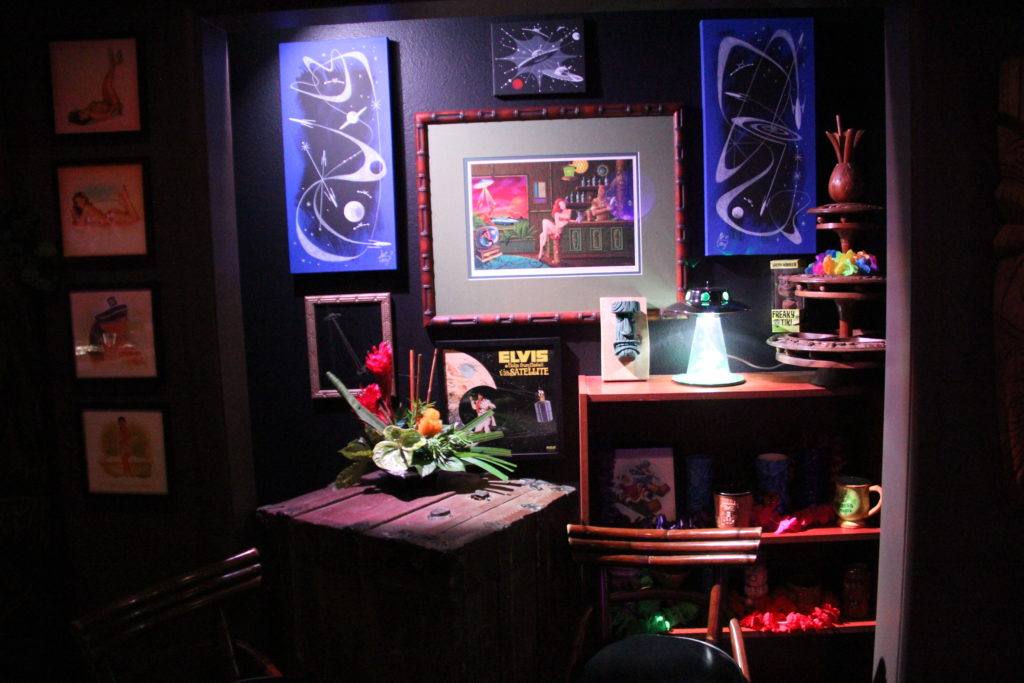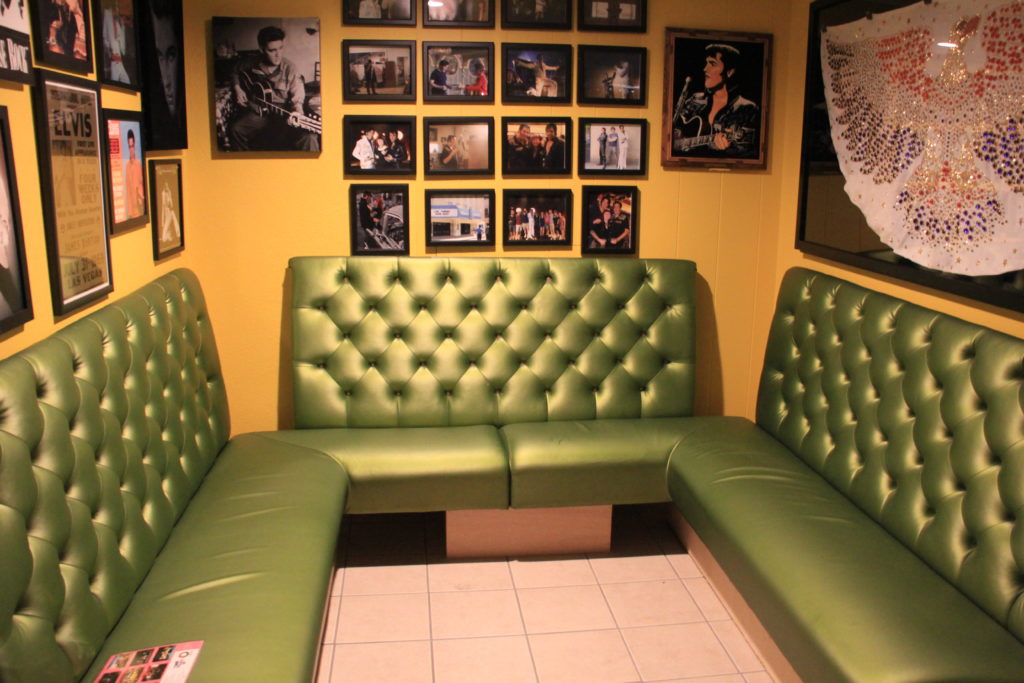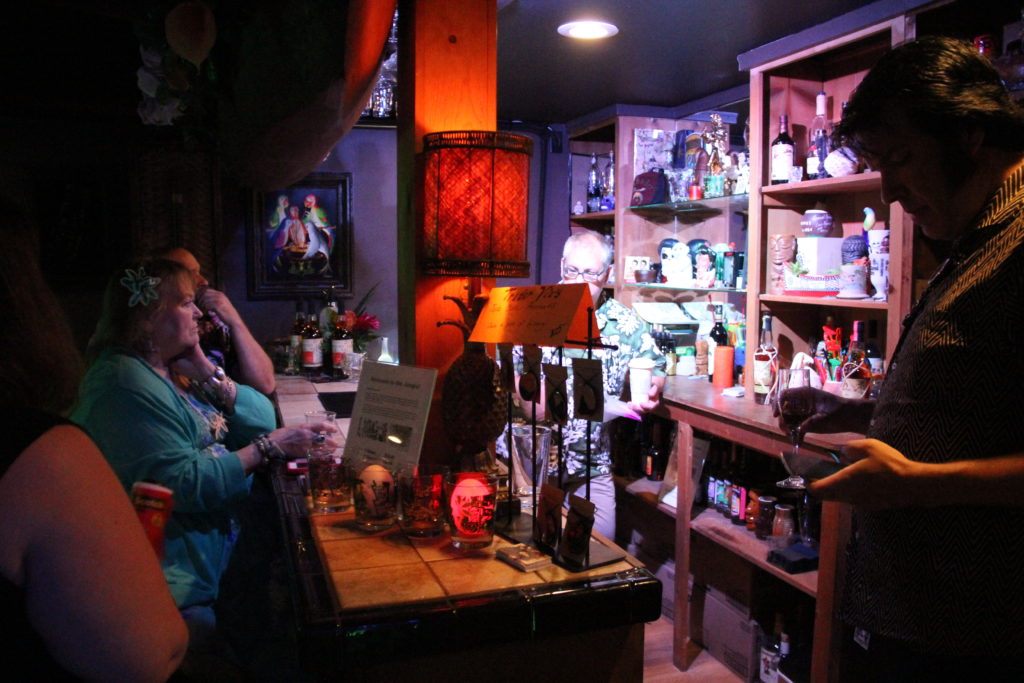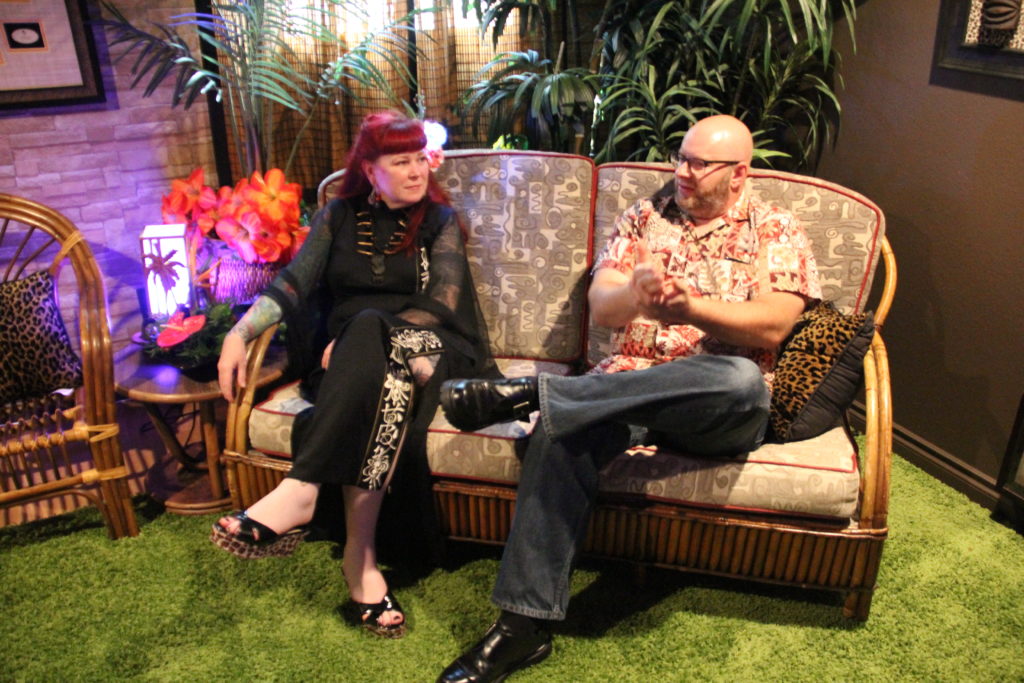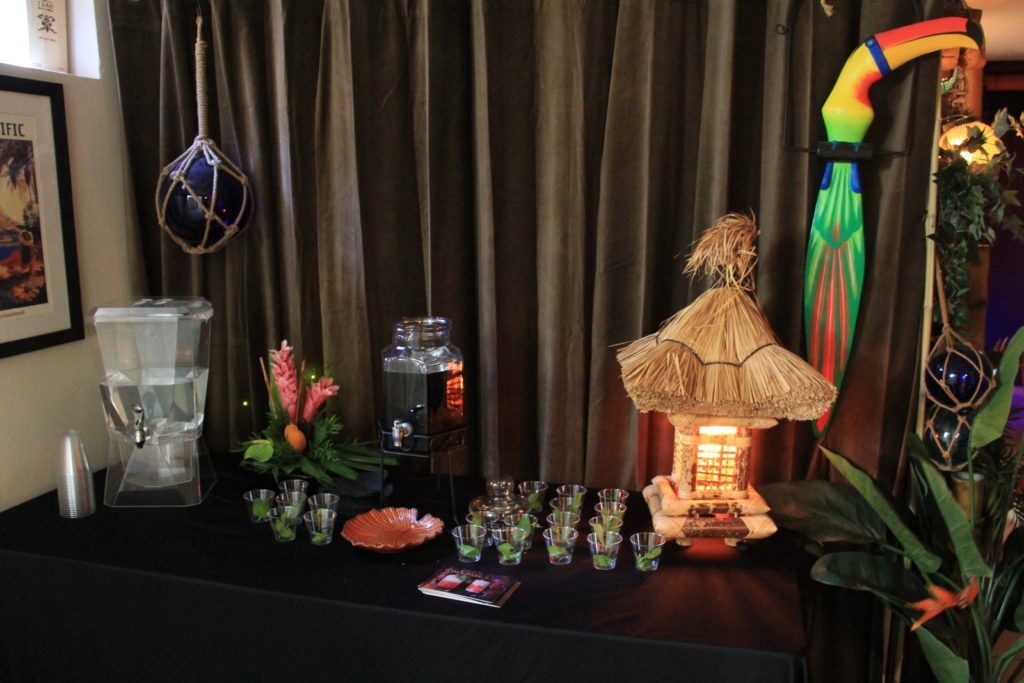 The Enchanted Jungle Lounge was so cool that I could have just stayed, but there was one more home bar to check out: Tiki Kon's own Justin and Greg's Sandy Bottom Lounge…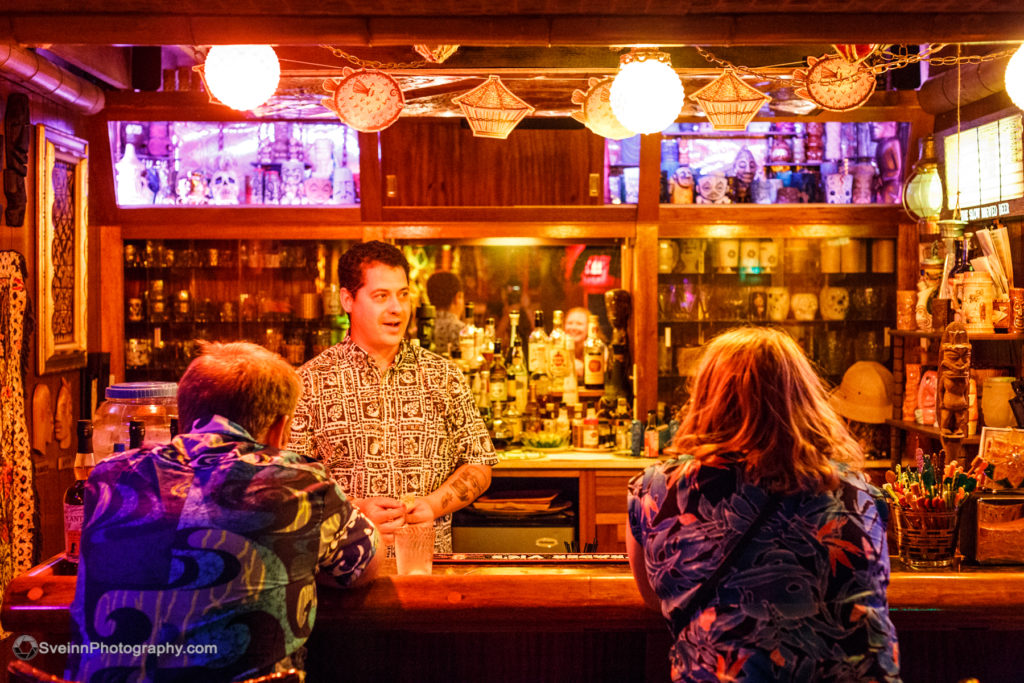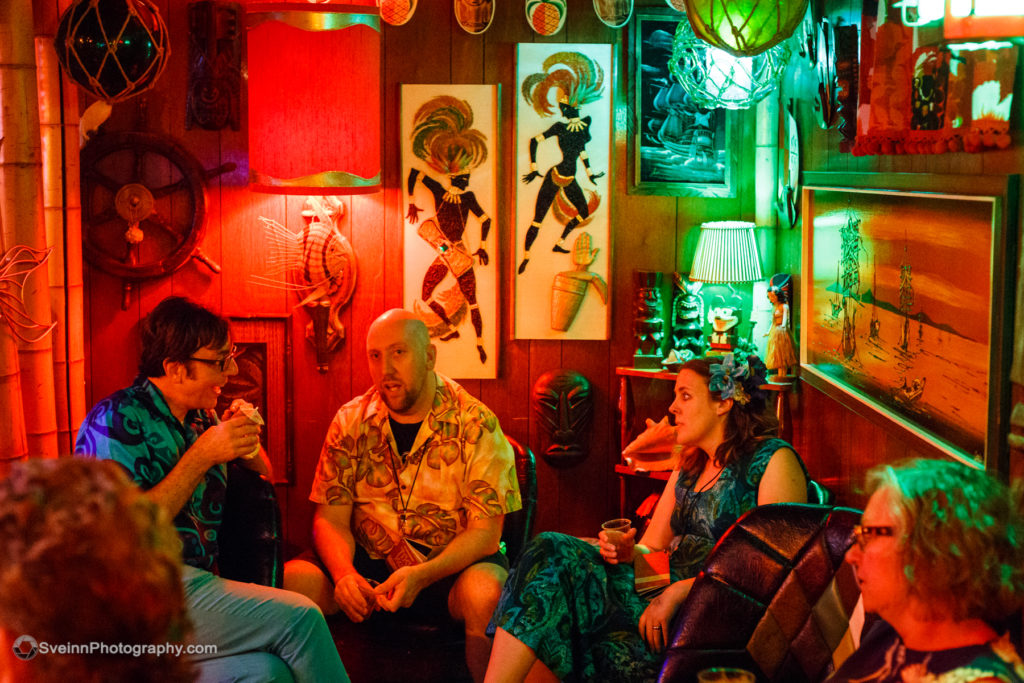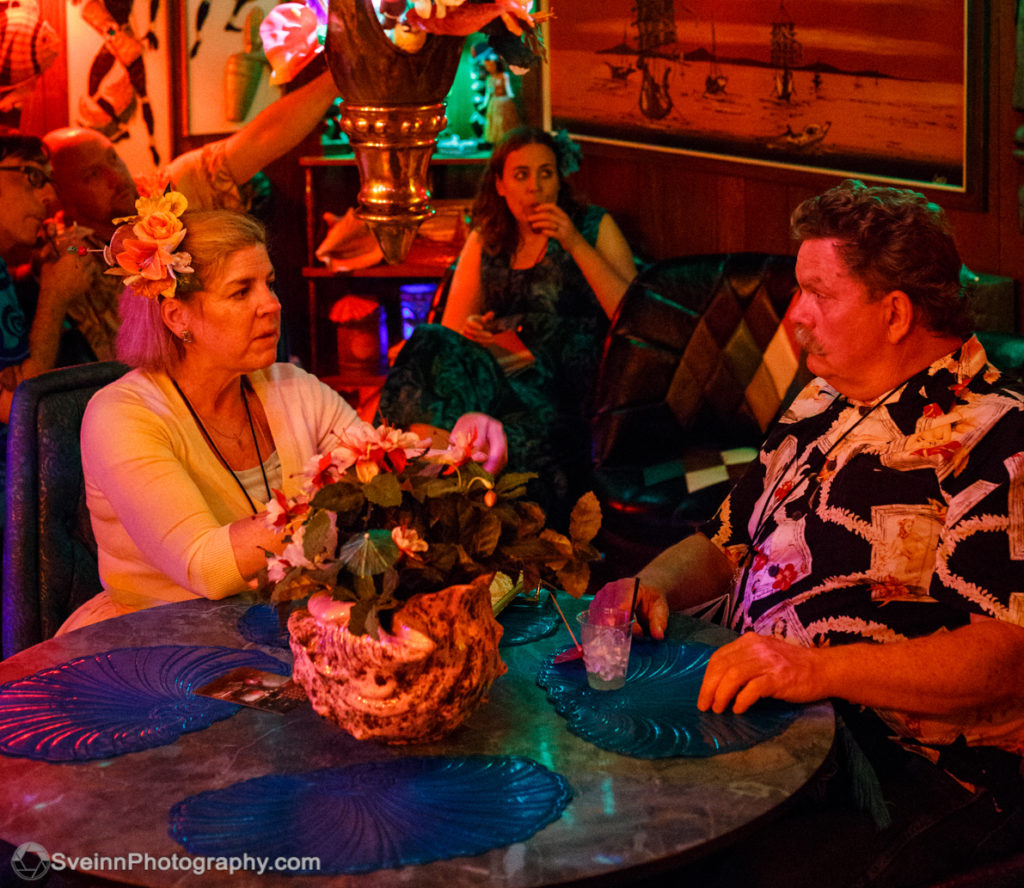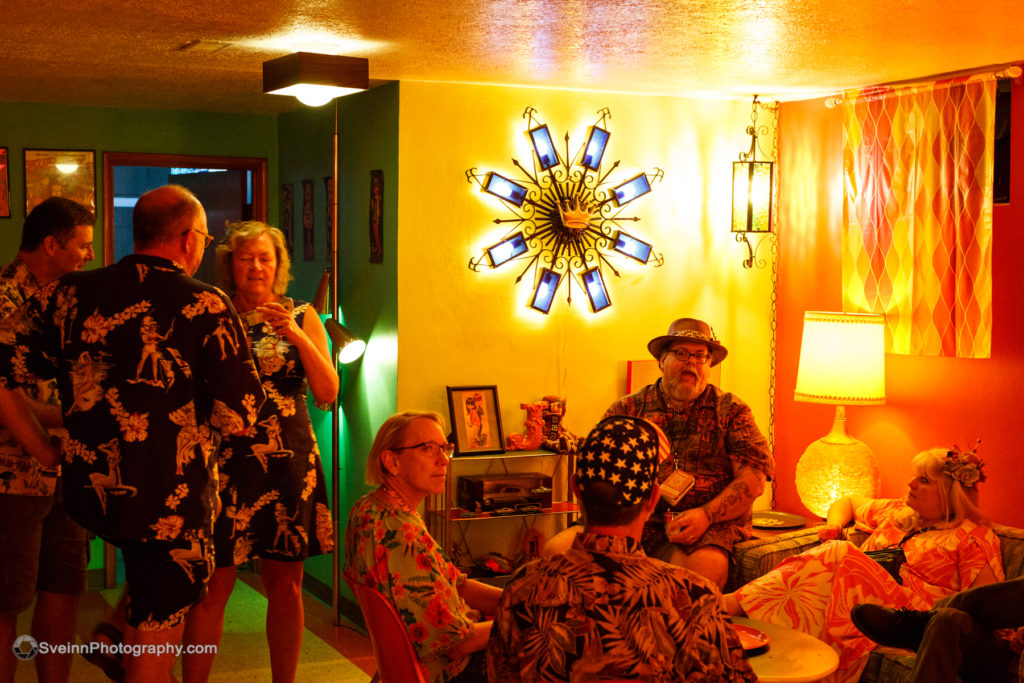 This was the end of the line for me. Sadly, reality (or should I say, Monday) was creeping up quickly. It was time to go home. Tiki Kon 2017 was such a blur. The action and activities were literally non-stop. The most important thing though was spending an entire weekend with Tiki friends new and old. I will see you all again next year!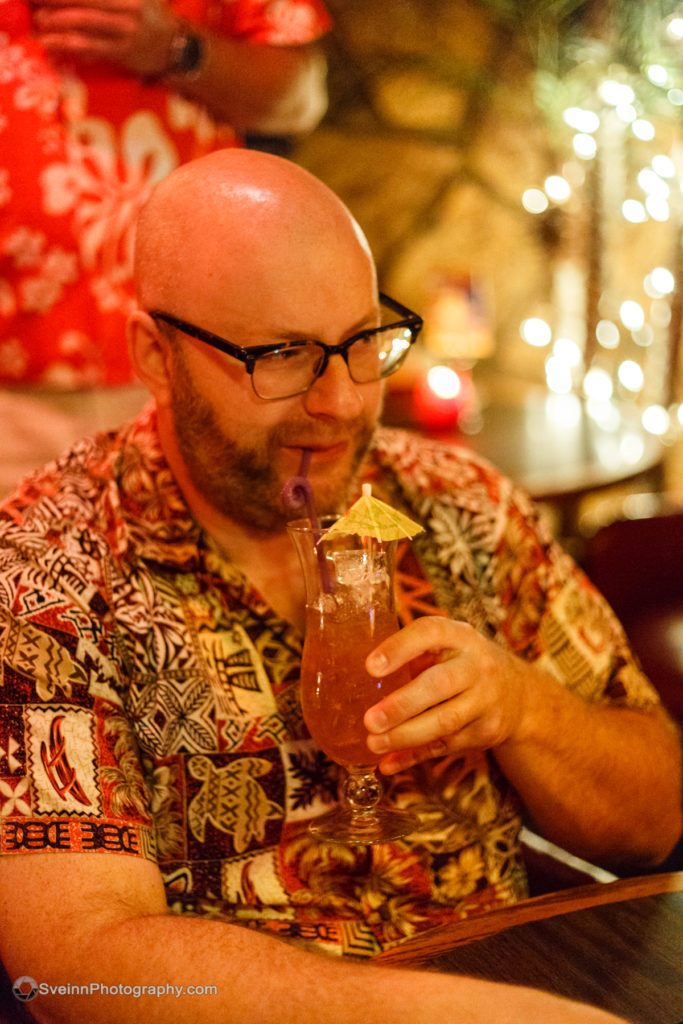 There was not one but two highly talented photographers taking pictures of the home Tiki bar tour!
Sveinn Kjartansson shot the pictures at the Alibi, Hale Pele, and the Sandy Bottom Lounge.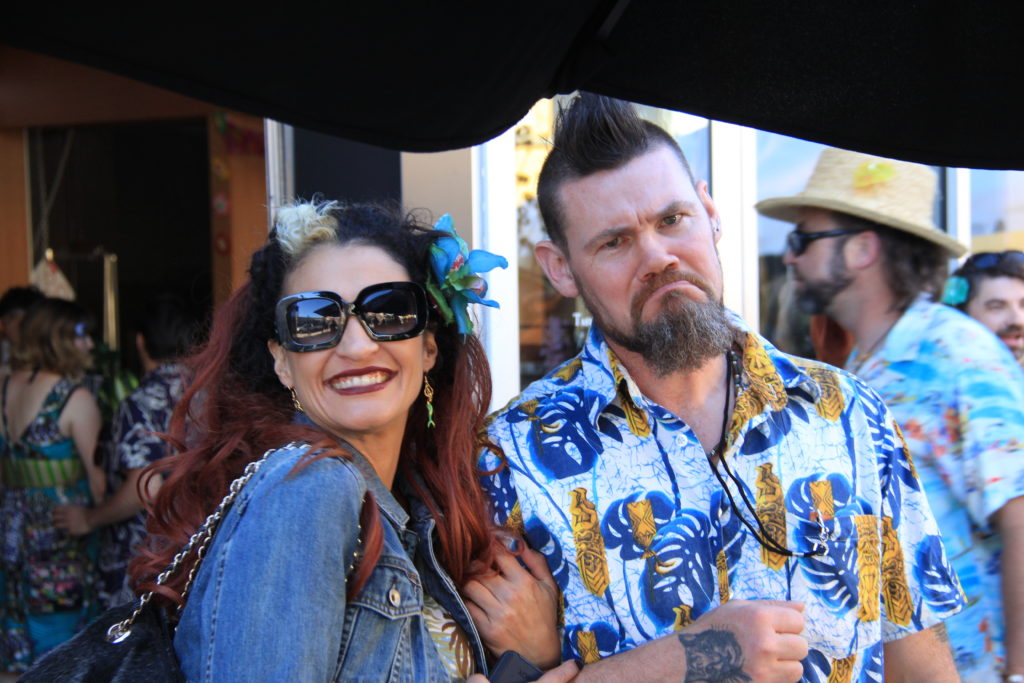 Dieter Weber shot the pictures at Caviler Ranch and the Enchanted Jungle Lounge.