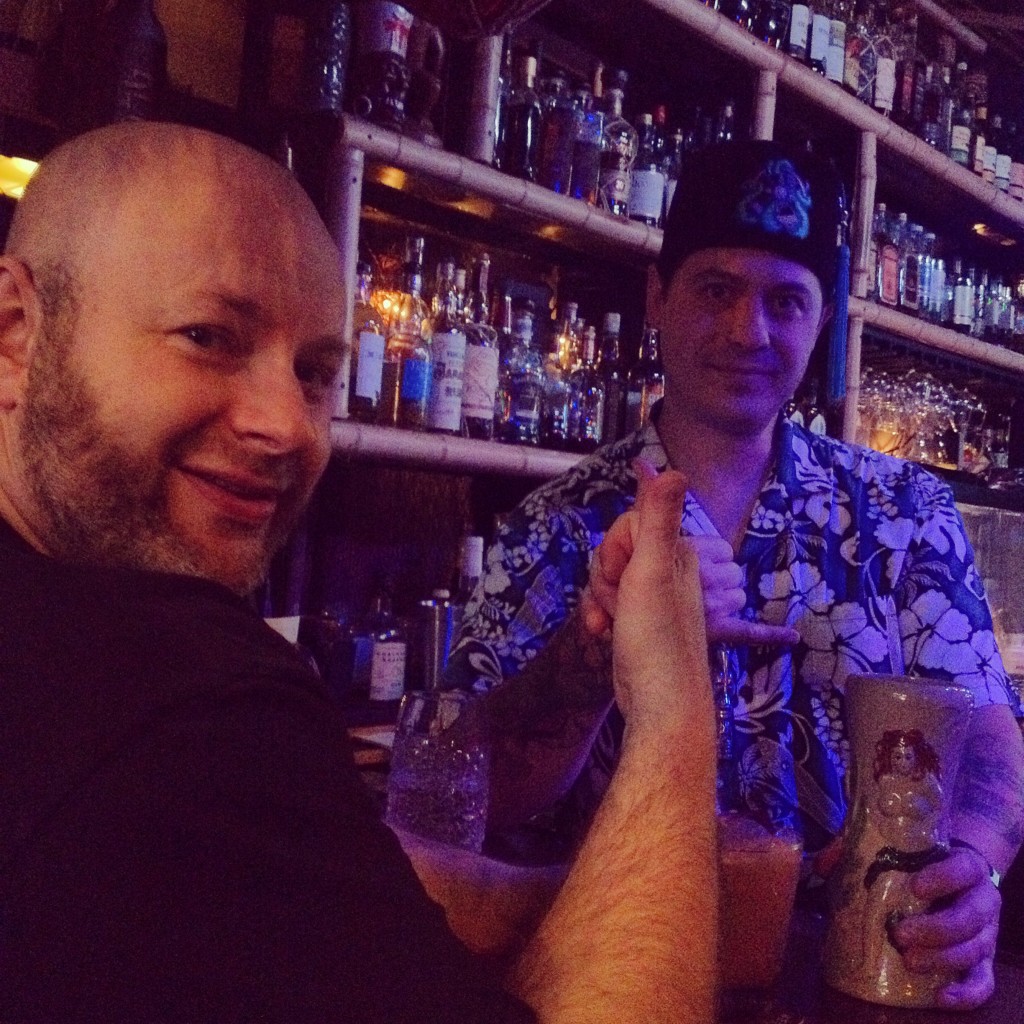 When you have a friend come into Seattle from the East Coast and he likes Tiki bars, there is one place you have to take him. Sadly, that place is not in Seattle but in Tacoma! It's the Tacoma Cabana, to be exact. Tacoma is about 45 minutes south of Seattle (with no traffic). For a bar to worth such a drive, it must be good!
My good buddy Matt came to visit. Naturally, I took him to Tacoma Cabana. We got a seat at the bar. I wanted Matt to see just what is involved with making one of Jason Alexander's award-winning Tiki drinks, eyedropper and all!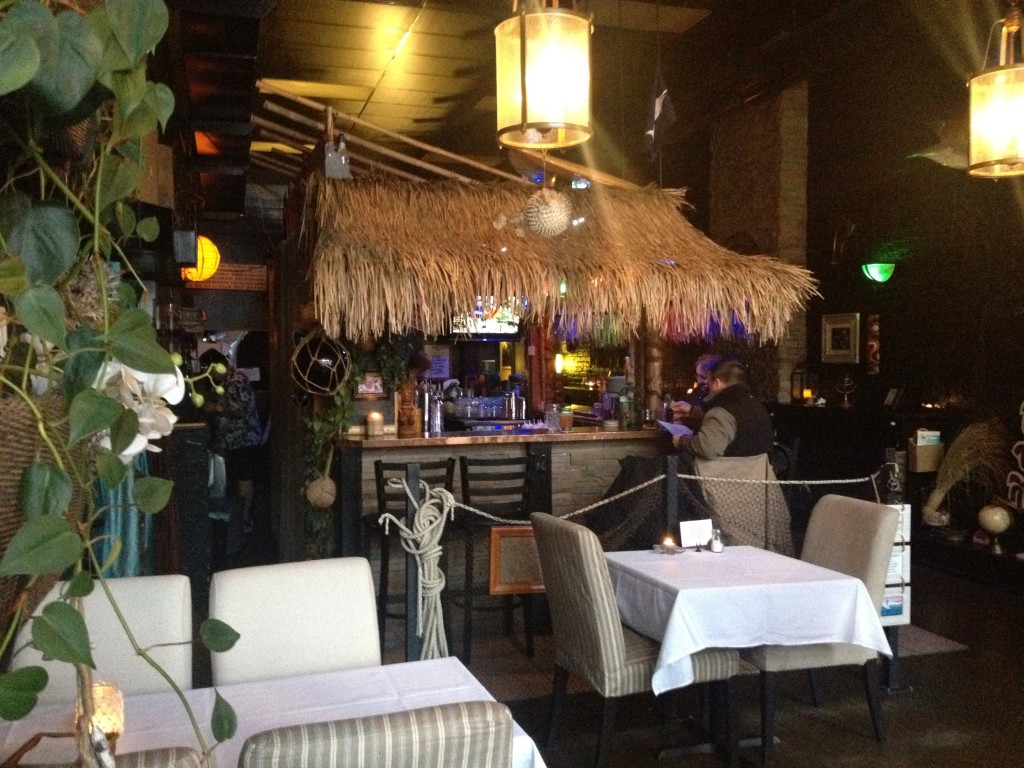 Round 1
Matt ordered a Zombie Old Fashioned. It's pretty much an Old Fashioned but instead of whiskey you use rum. The drink was served neat. Not really a Tiki Drink per se, but Tacoma Cabana is known for it's large and high-quality rum selection. So it's all good. I had a little taste. It was incredible!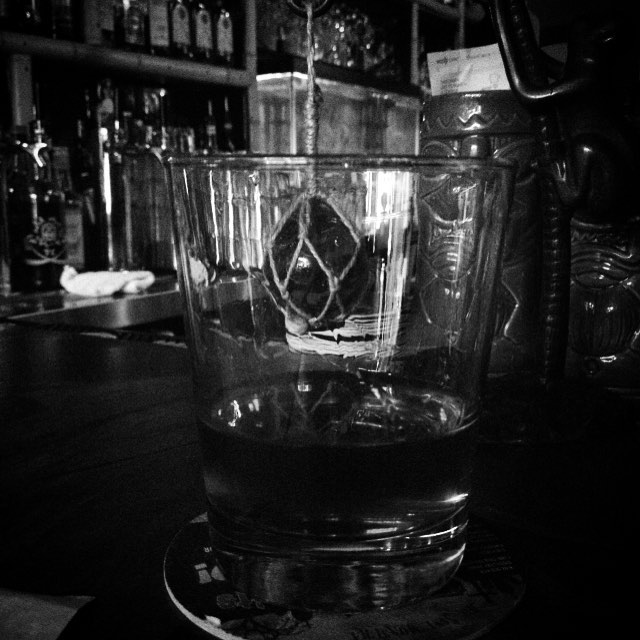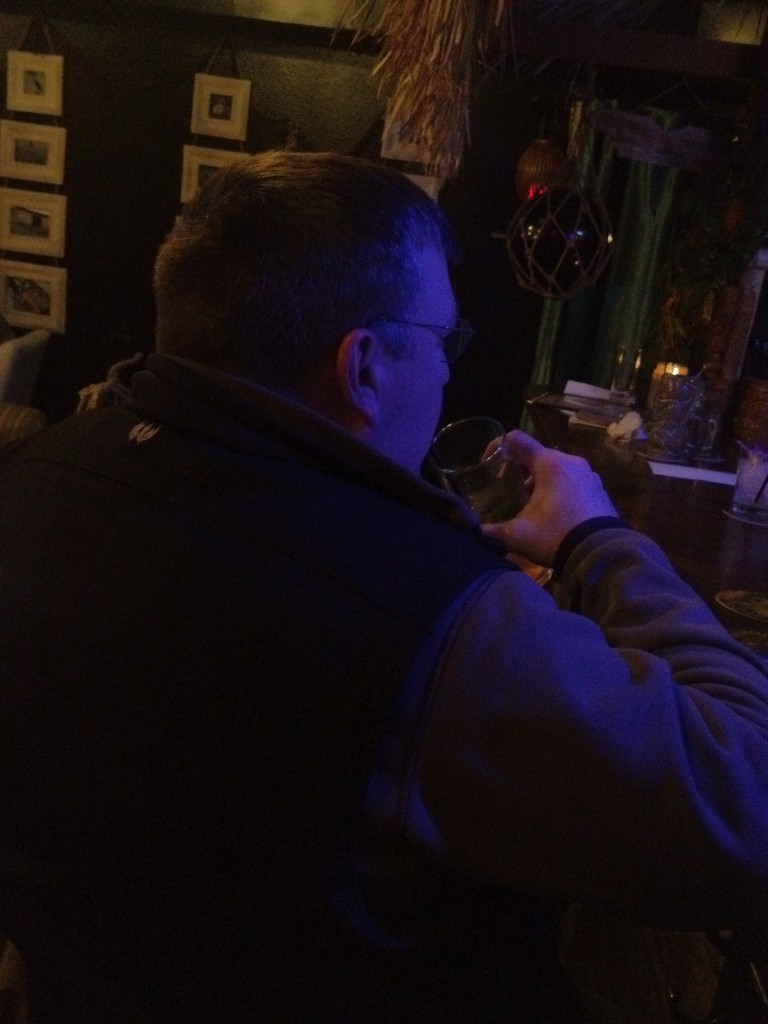 Since it was Happy Hour, I ordered the Aku Aku Zombie. If I can order a Zombie for 5 bucks, I have to do it! Granted, the Aku Aku Zombie isn't a full-on Zombie. It had a punch, but just a little one.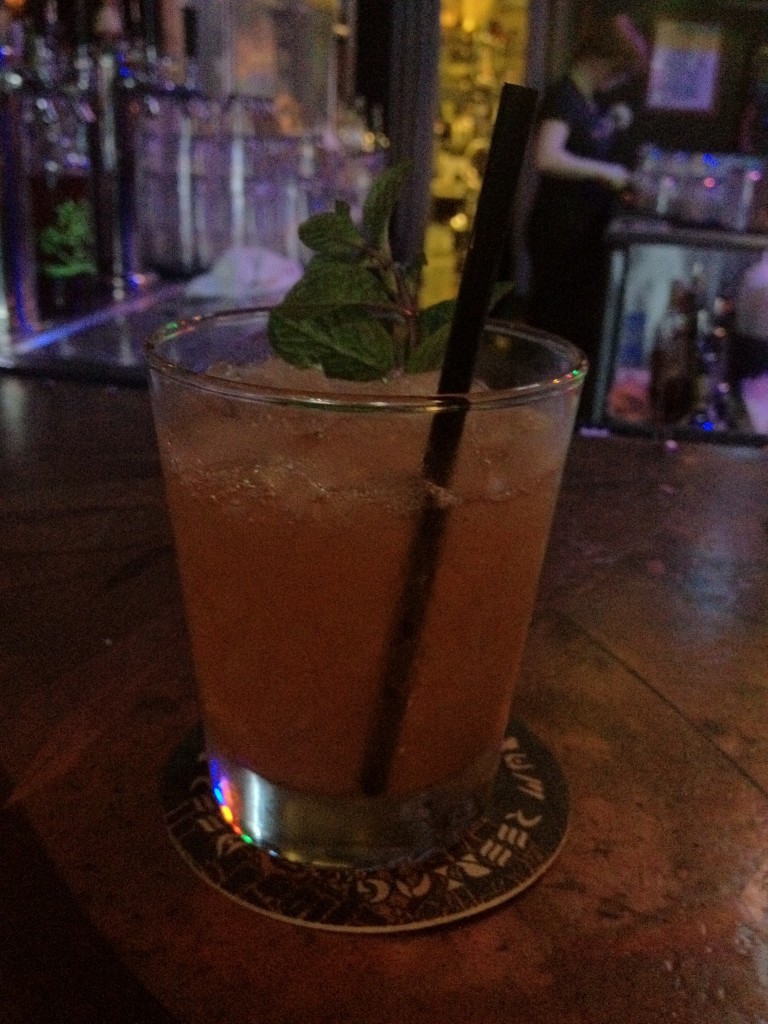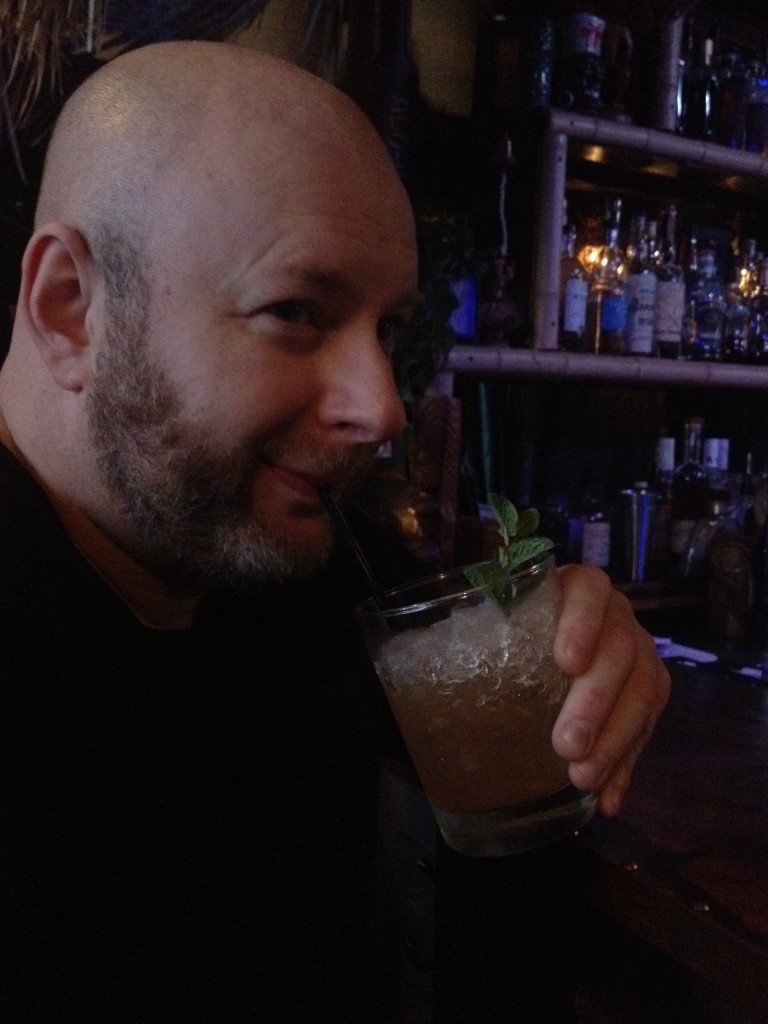 Round 2
Matt and I both finished our drinks pretty fast, so we ordered two more.
This time, Matt ordered a Port Light. It's a darker flavored cocktail because instead of rum as the base spirit, whiskey is used. I sneaked a taste. It was good—really good.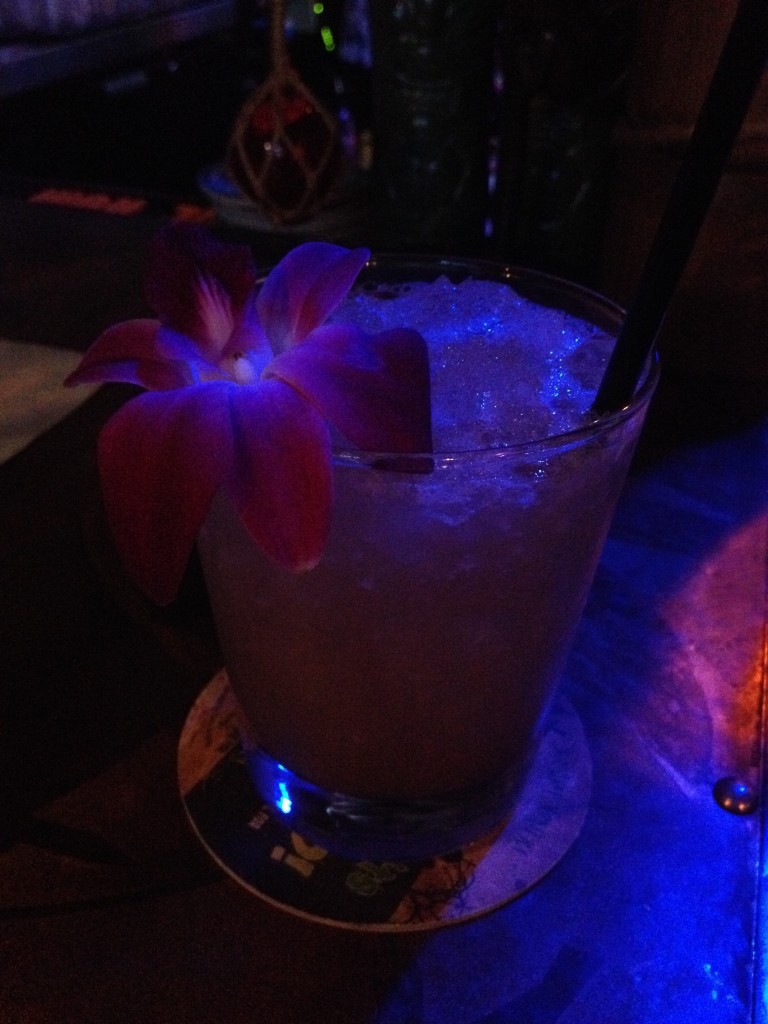 For my second drink, I stayed on the Happy Hour menu and got a Lapu Lapu. A Lapu Lapu uses falernum, which is more of a spicy syrup, and over-proofed rum was the base. It packed a punch and I was feeling really good after that!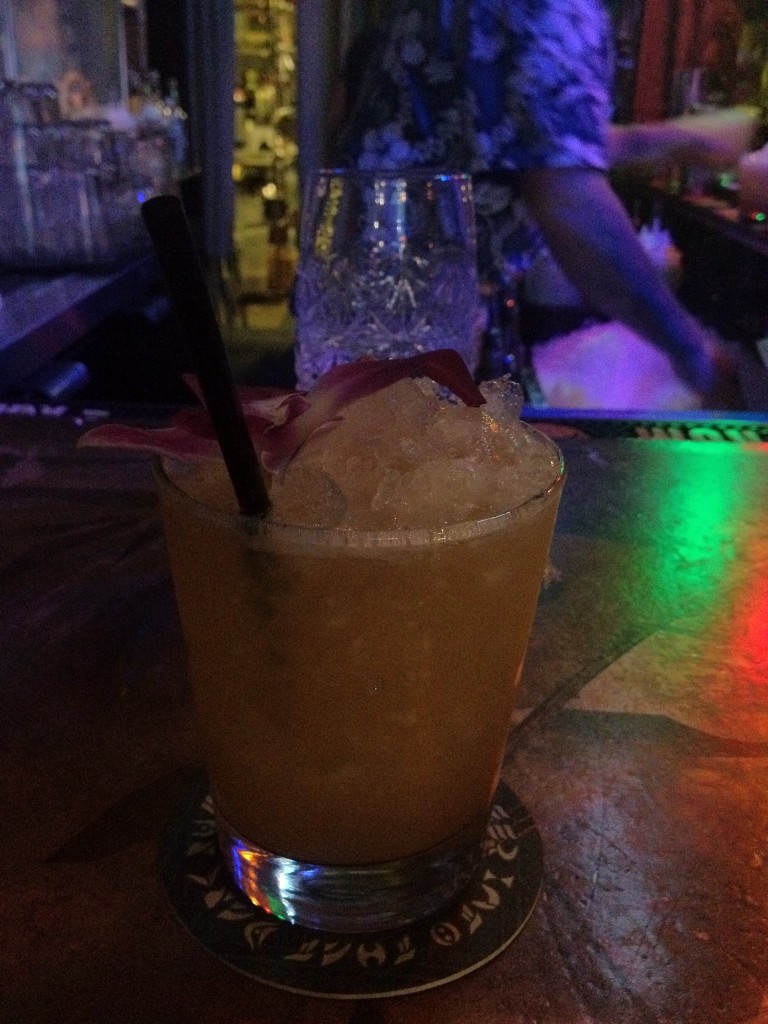 While enjoying our drinks at the bar, I snapped a picture of our neighbors. Jason made them cocktails that were "off the menu." The drinks looked tasty and they seemed really happy.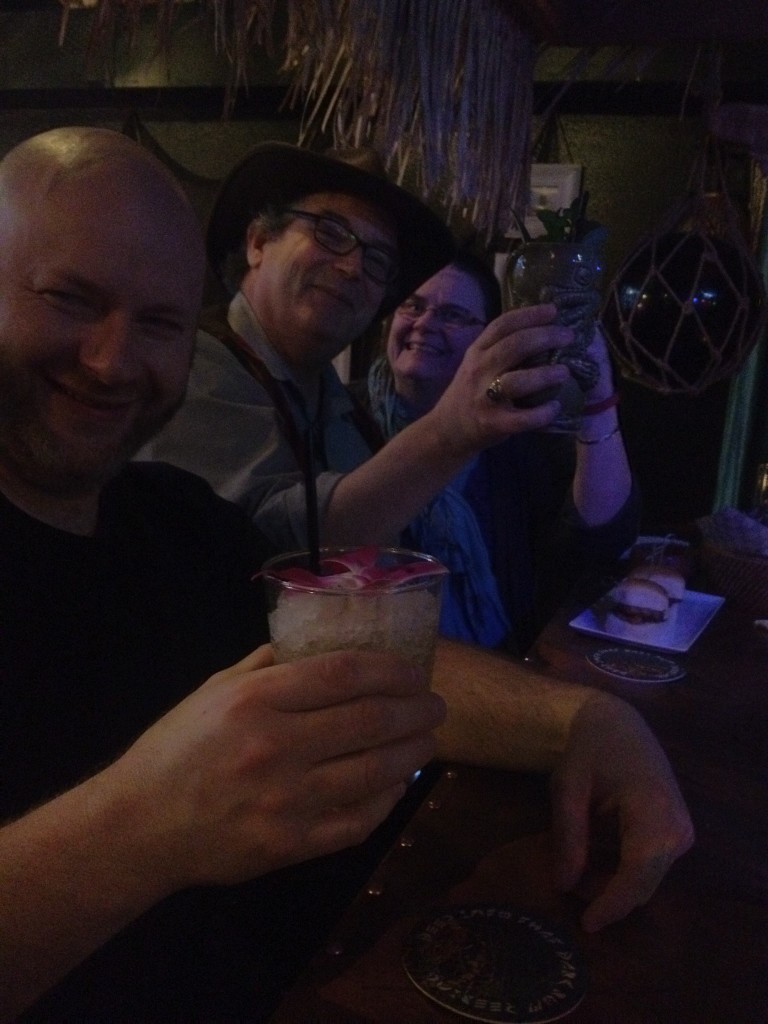 Round 3
I was done. I was feeling good and someone had to drive us, home but Matt ordered a Zombie. The straight-up Zombie! He started drinking it and not even a quarter of the way through, he claimed that not only was it the best Zombie he ever had but the best cocktail he ever had! I don't doubt Matt one bit…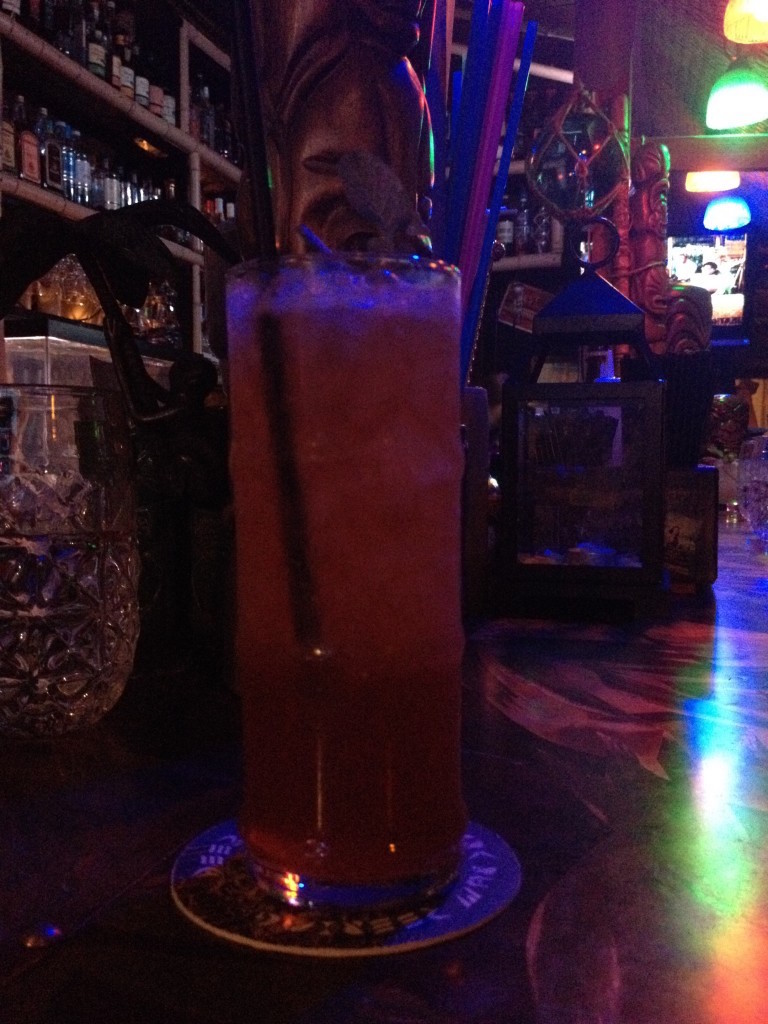 We asked Jason what was in the Zombie. His answer: rum and lime. There was a pause and then we all started laughing!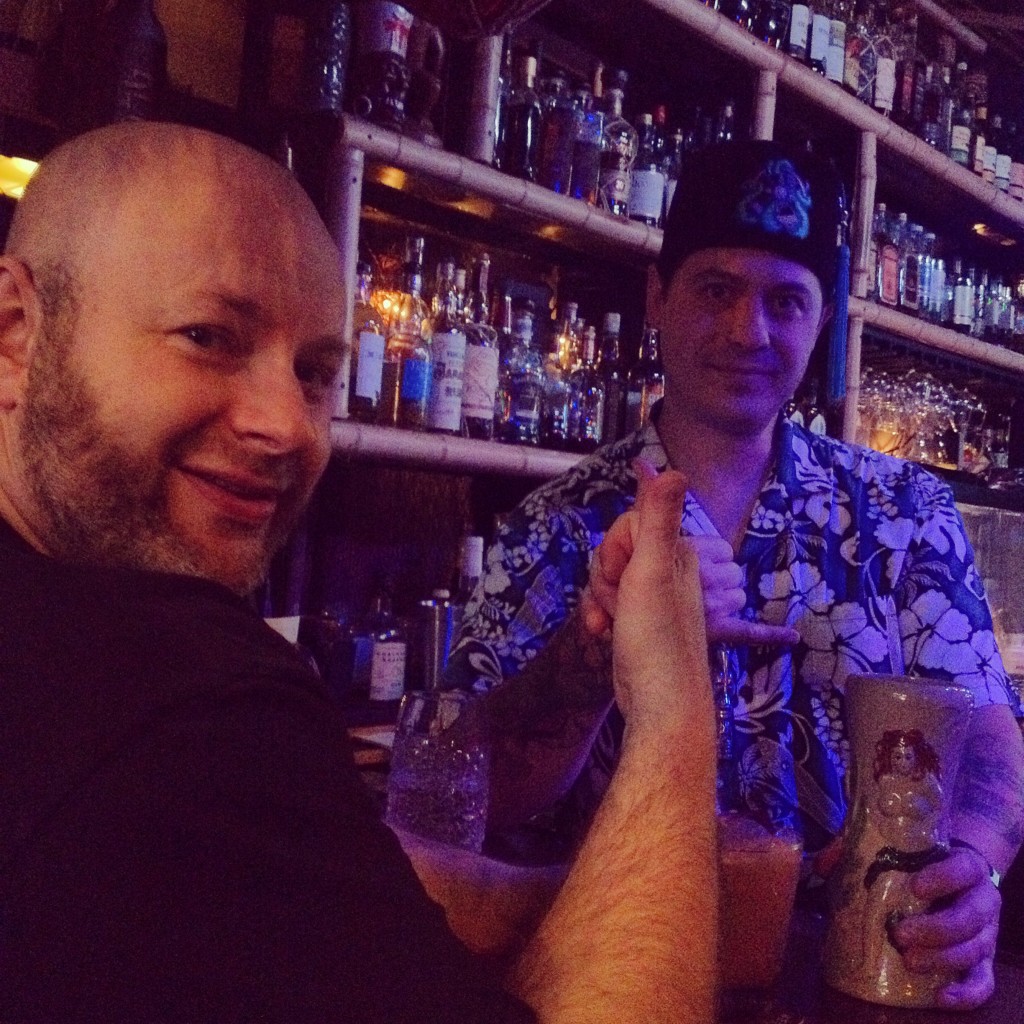 Summary:
Tacoma Cabana 2/19/16
Who was there: Matt and Ray
What we ordered:
Matt- Zombie Old Fashioned, Port Light, and Zombie
Ray- Aku Aku Zombie and Lapu Lapu
Here is my official write up on Tacoma Cabana.
Here is a link to The Tacoma Cabana website.
And here is Tacoma Cabana's Facebook Page.