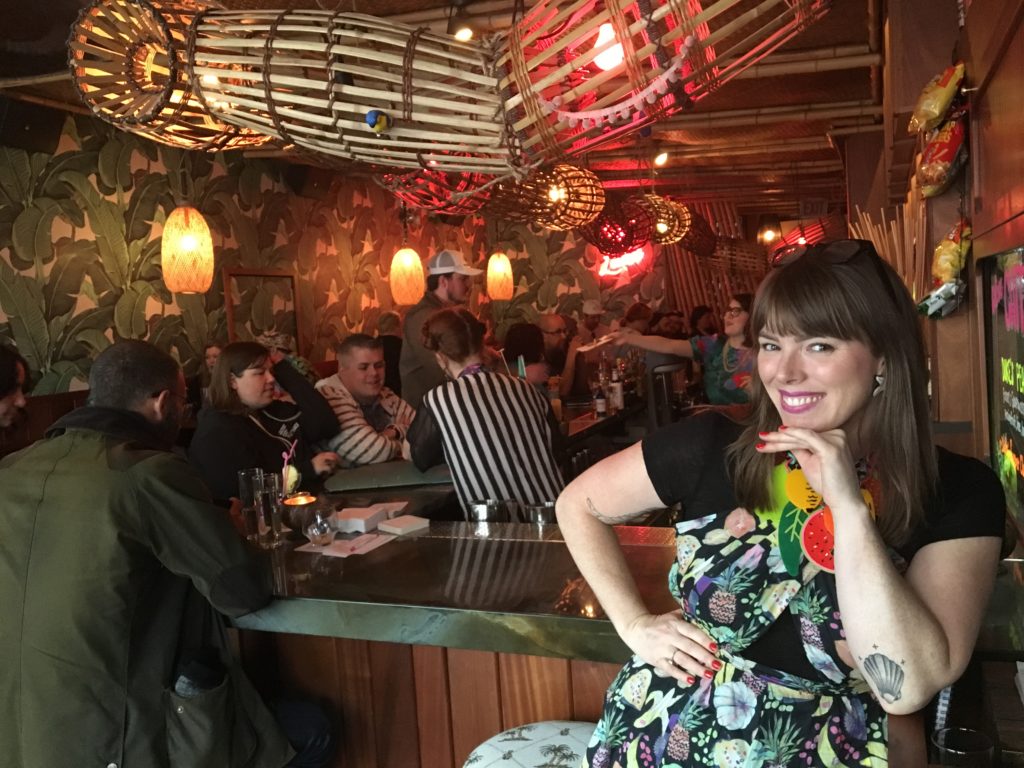 A Tiki bar without any Tikis?
That's correct. If you look around Lost Lake, there is not a Tiki to be found! Is this important? Let's find out…
Lost Lake is not a large place. You have the main room with the bar…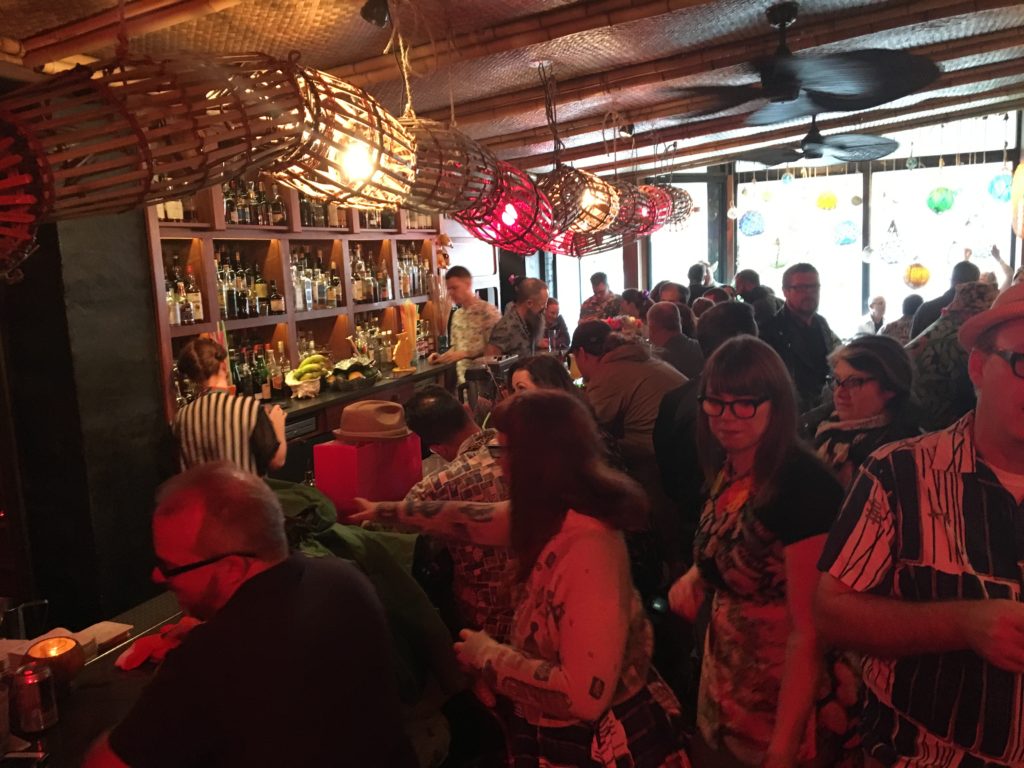 Head to the back and make a right and you will find booths…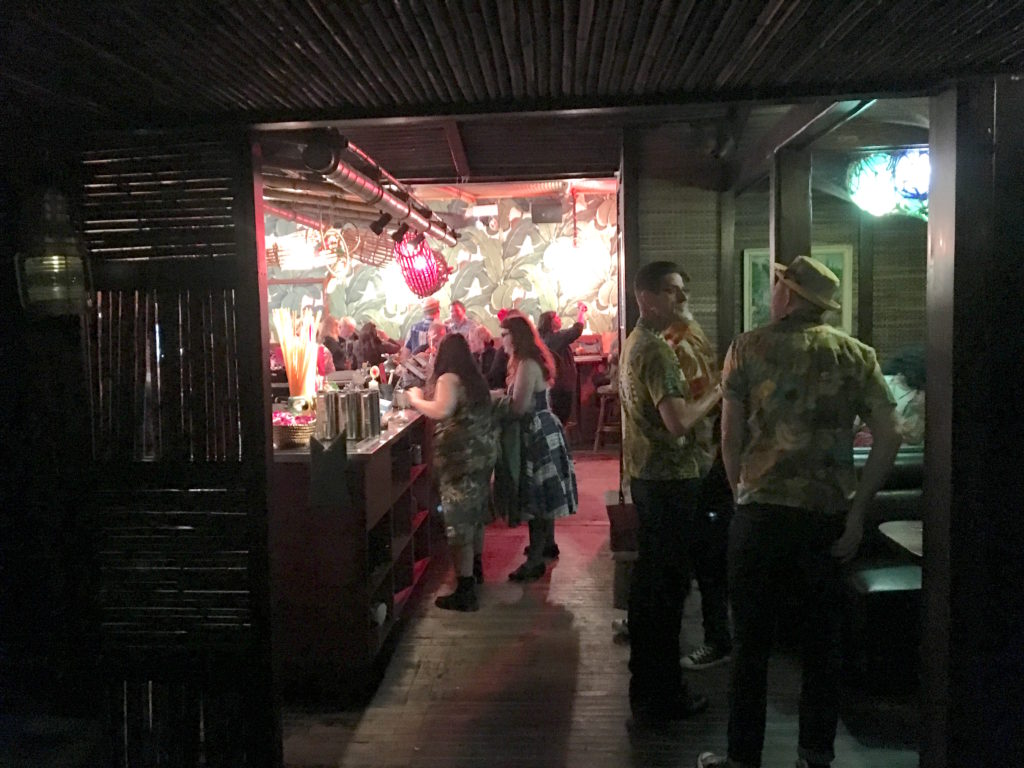 Lost Lake has a cozy feeling without feeling small. I like that.
Palm tree wallpaper covers the interior of Lost Lake. The place has a tropical feel and there's no need to water anything!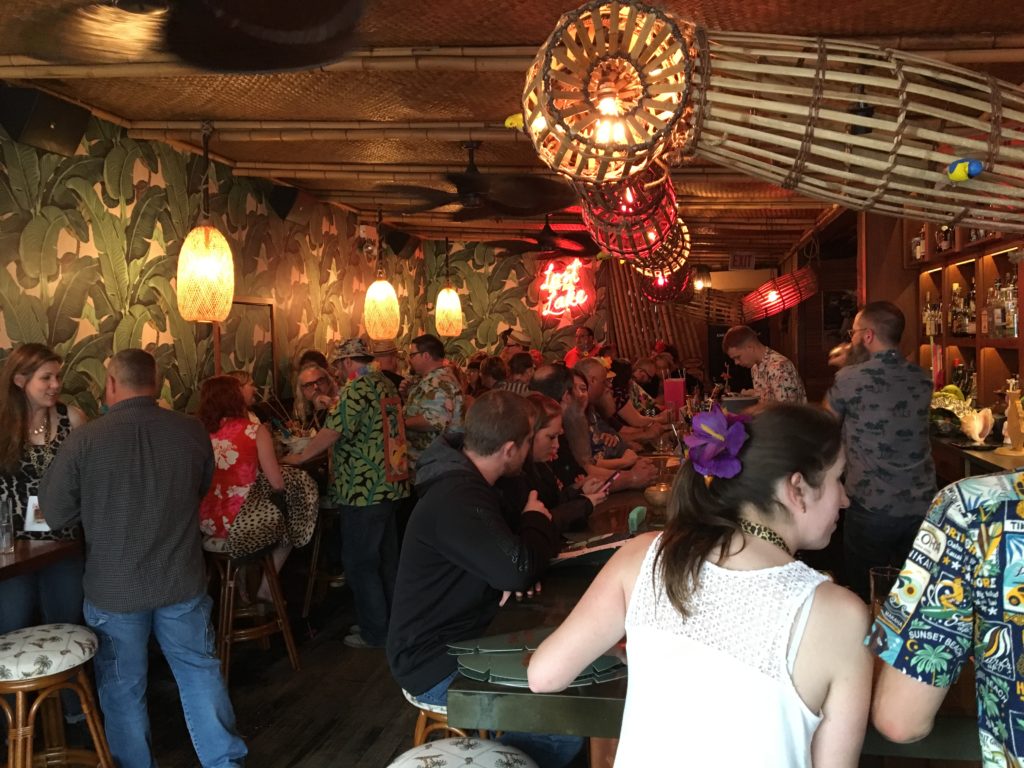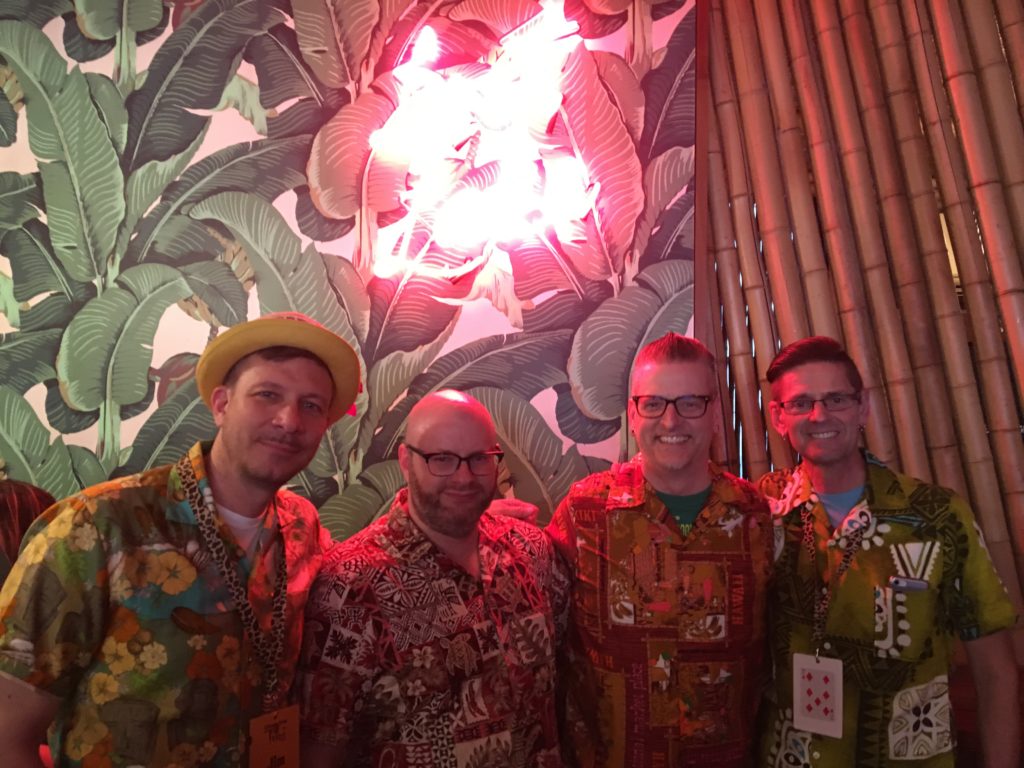 The bar itself is decorated with fish trap lamps and ball floats.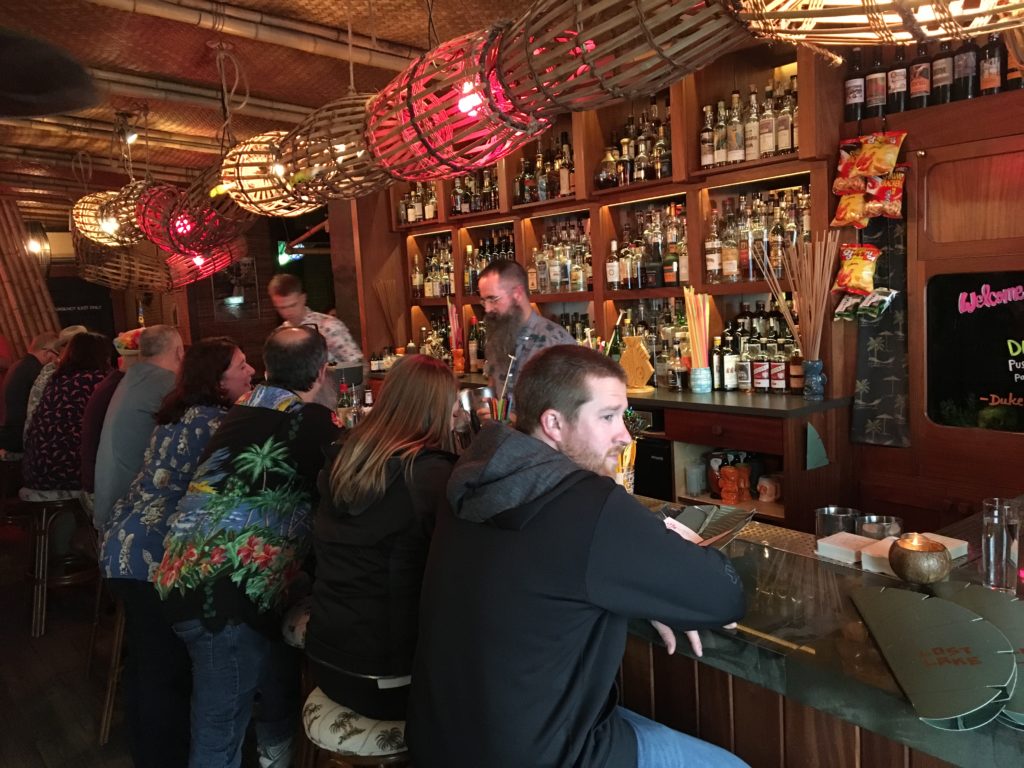 Lost Lake is a really classy place. It's not too over-the-top Tiki, but let's talk about what matters most: the drinks!
Paul McGee is the man behind Lost Lake. Before he started his own Tiki bar, he used to be at Three Dots and a Dash in downtown Chicago. Three Dot's has a reputation of making some the best Tiki drinks in the Mid-West. (This is true; I speak from experience!) When Paul opened Lost Lake, he brought his Tiki mixologist skills with him.
This is the signature drink: the Lost Lake…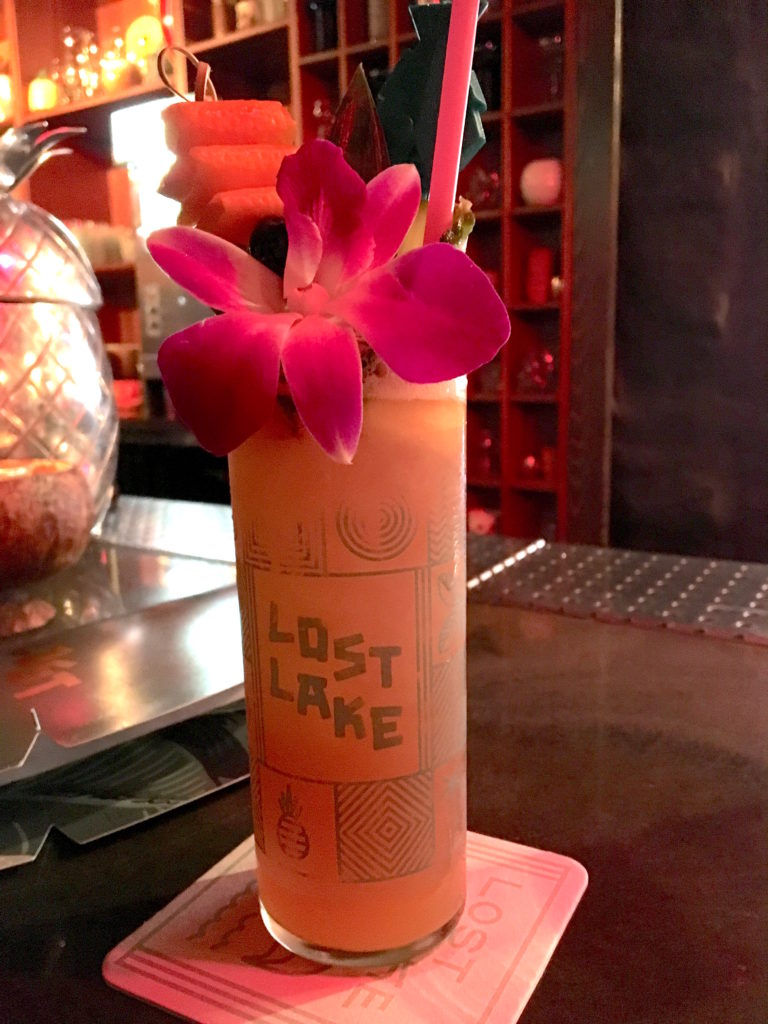 Passion fruit, pineapple juice, rum, and maybe a little bit of Campari. Yes, this drink is incredible!
I don't live in Chicago, but if I did, this would be my go-to Tiki bar. Oh, speaking of Tikis, does it matter if Lost Lake doesn't have any? I have to be honest with you, I didn't even realize there wasn't any until someone mentioned it!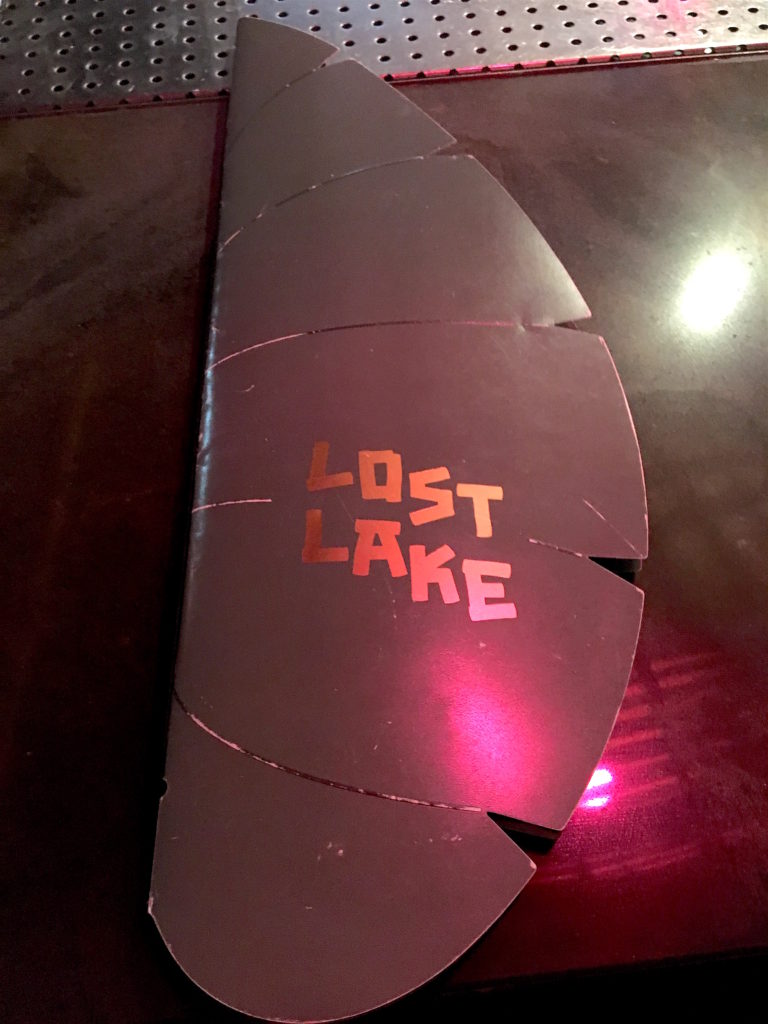 Here is Lost Lake's website.
And Facebook page.