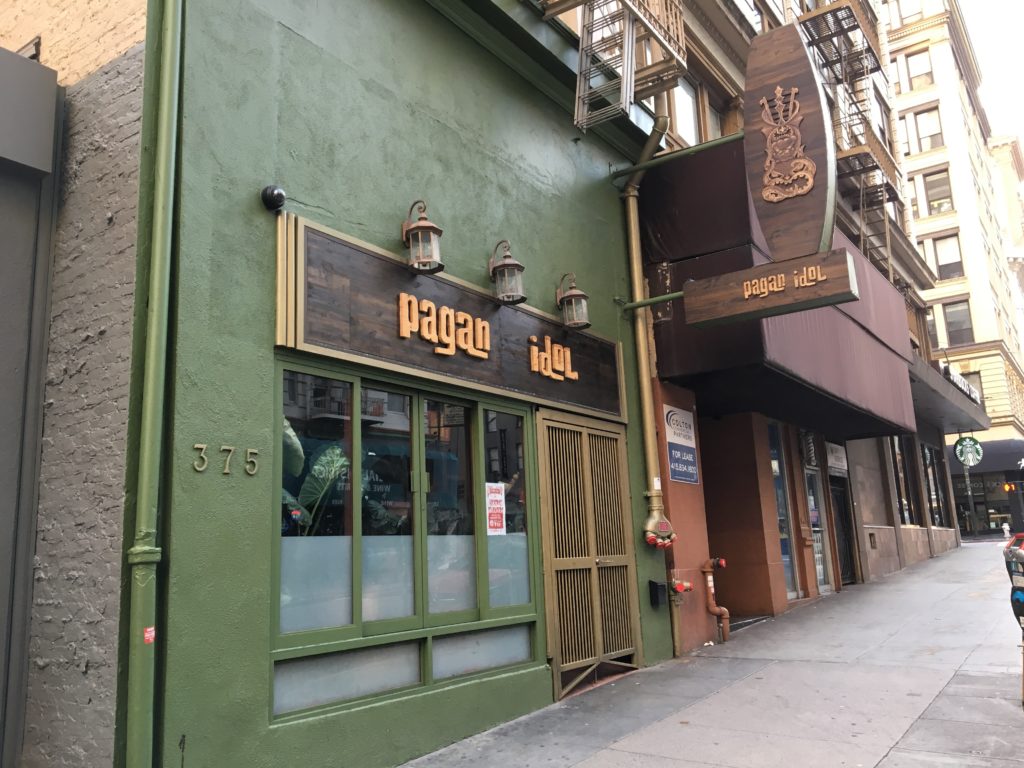 When most tourists come to San Francisco, they hit Chinatown.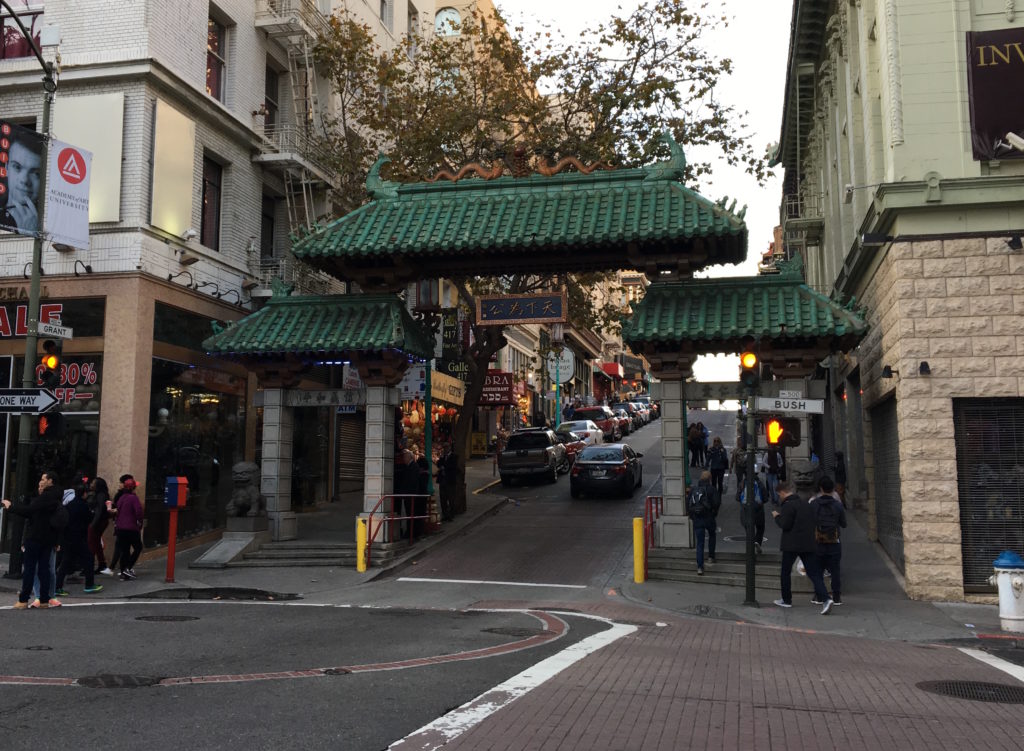 But if you're into Tiki, the real place to check out is only a couple blocks down the street: Pagan Idol!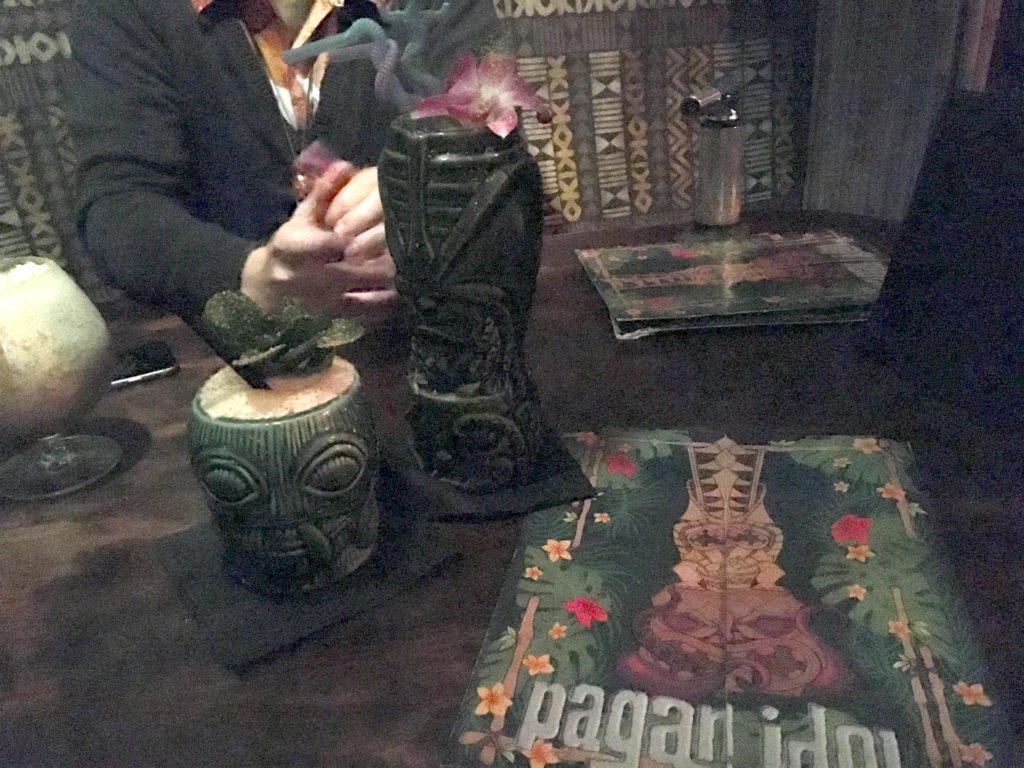 When you first walk into Pagan Idol, you may think the same thing I did…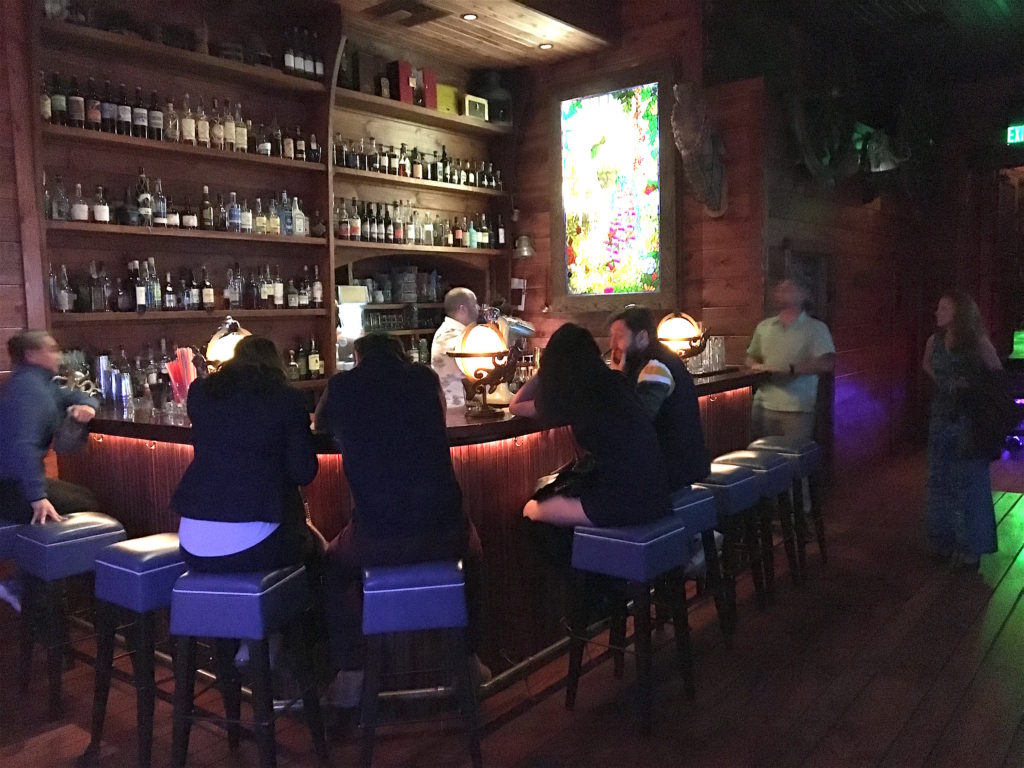 "Is this it?"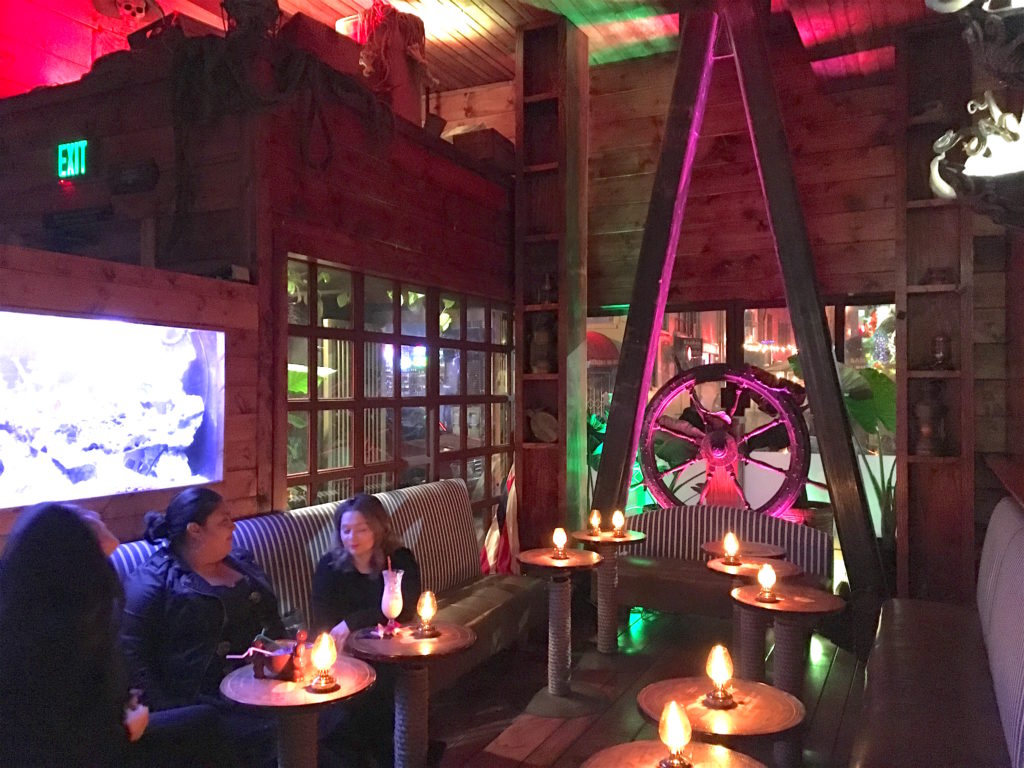 The bar is nice enough, but if you look to the back, you'll see there's more to this place than meets the eye…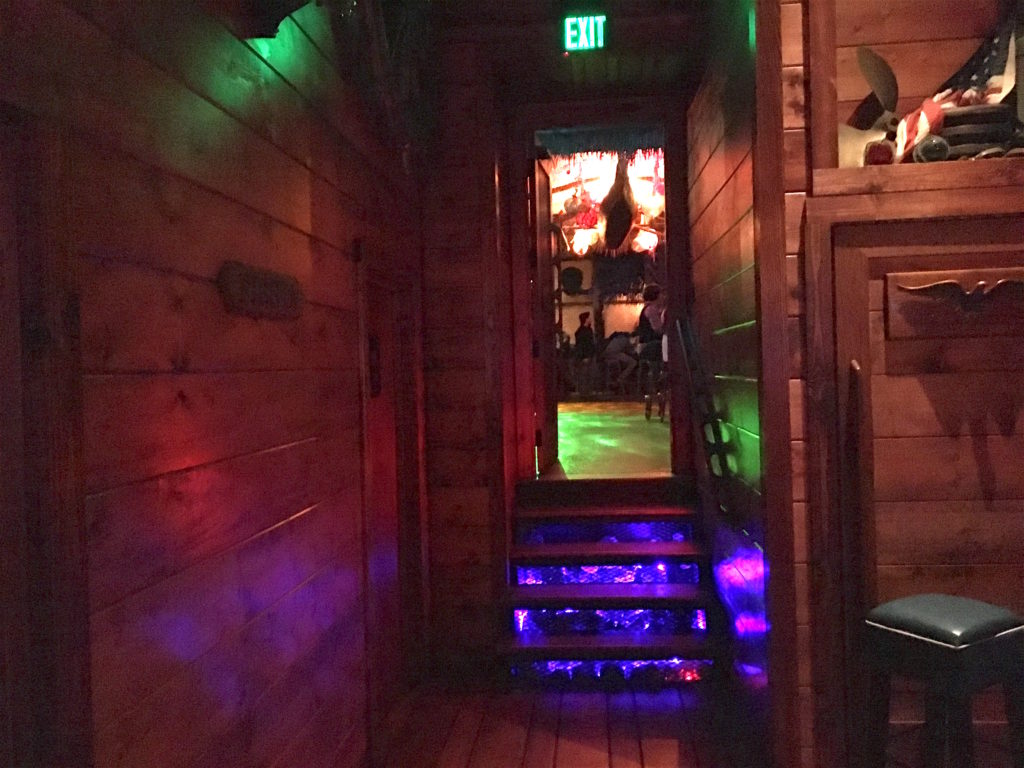 Head on up the stairs to where the real action is!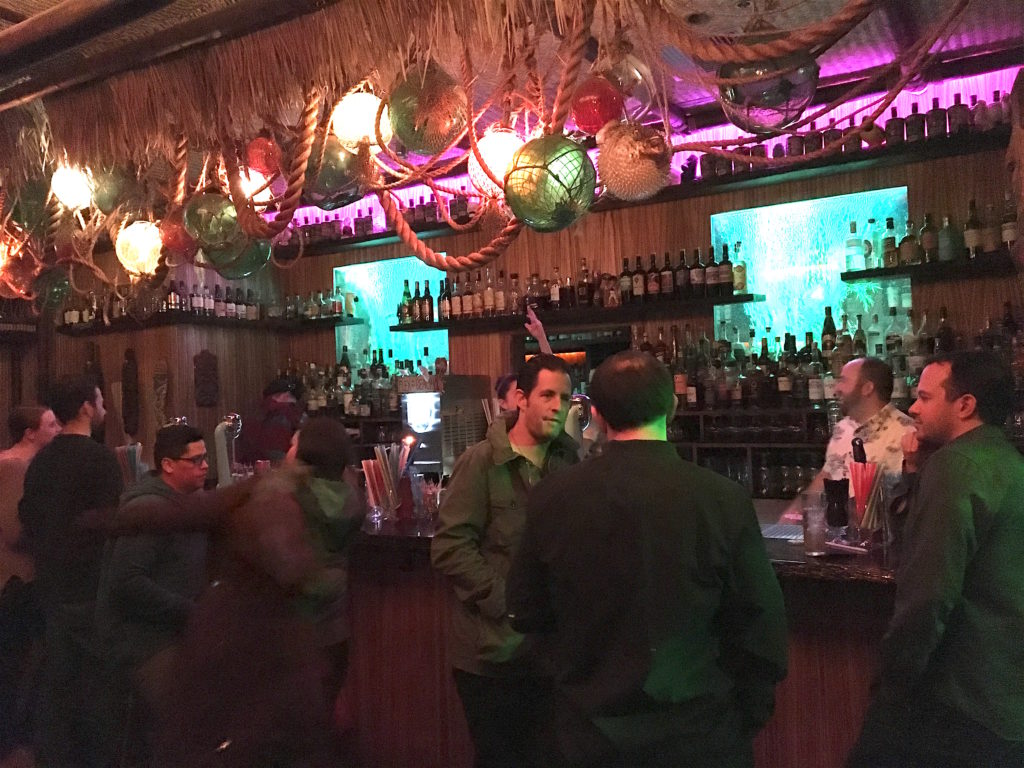 Pagan Idol's size creeps up on you. As you walk back, the place seems to keep going and going.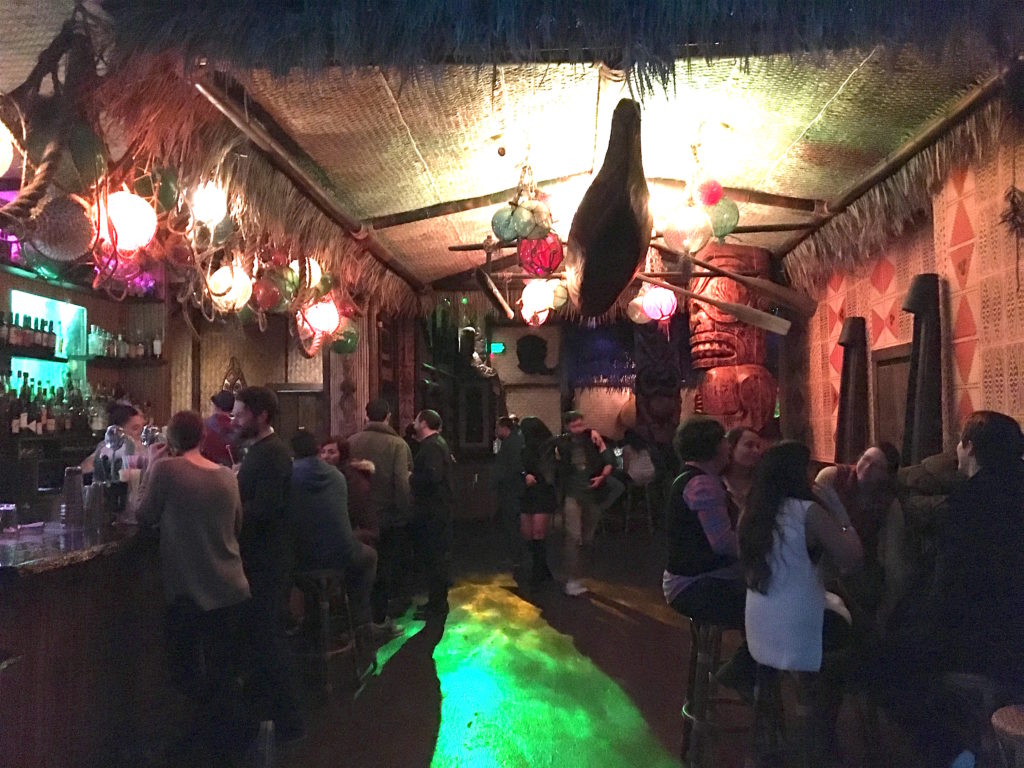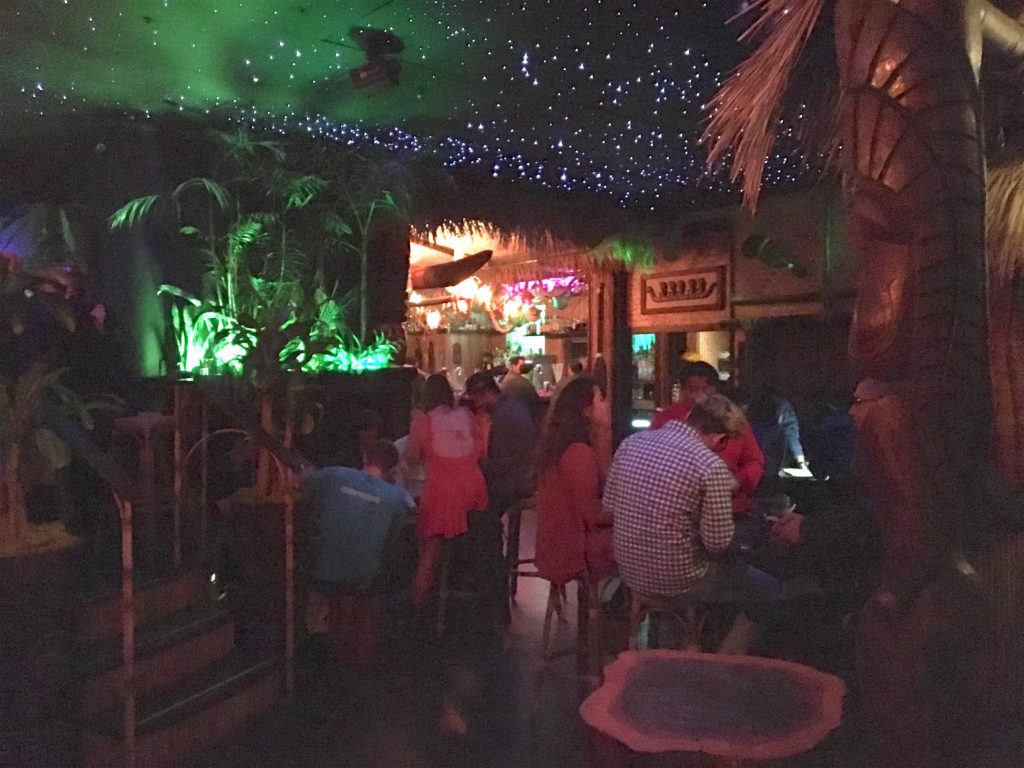 There's plenty of seating…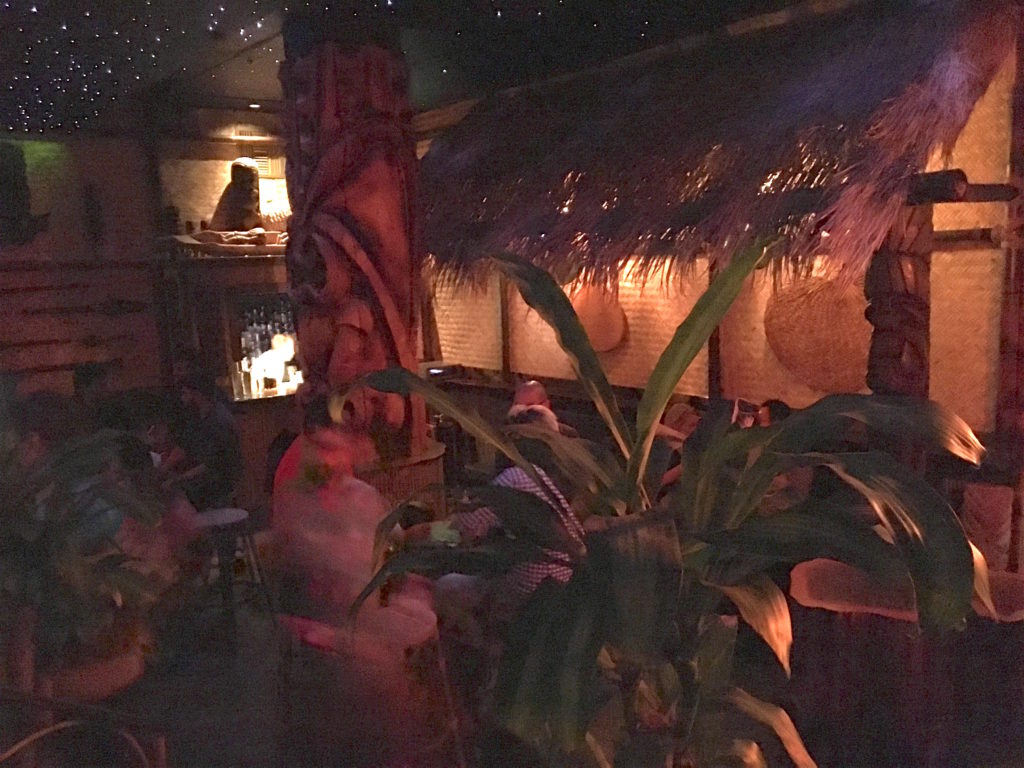 A colorful waterfall that's the size of a wall…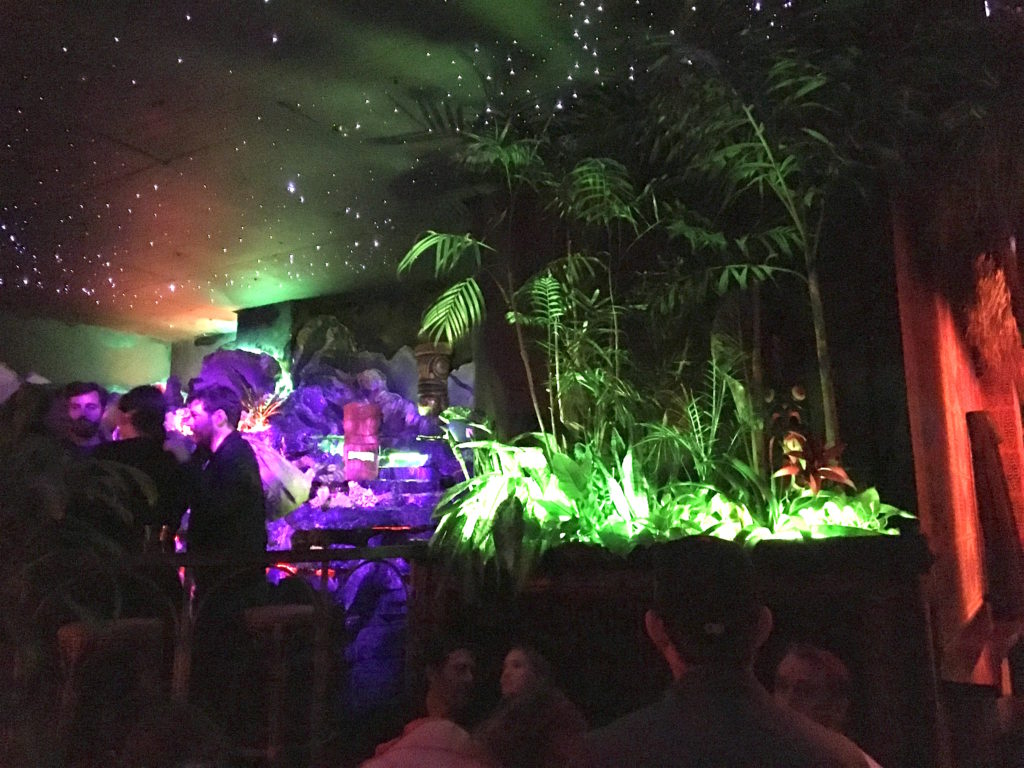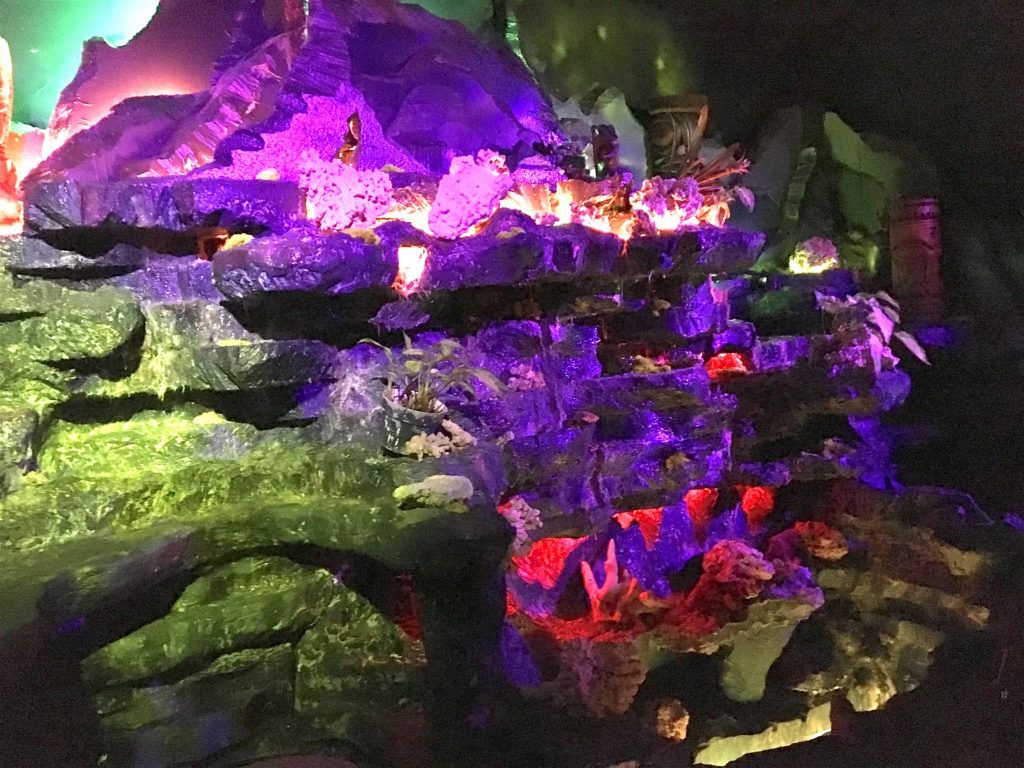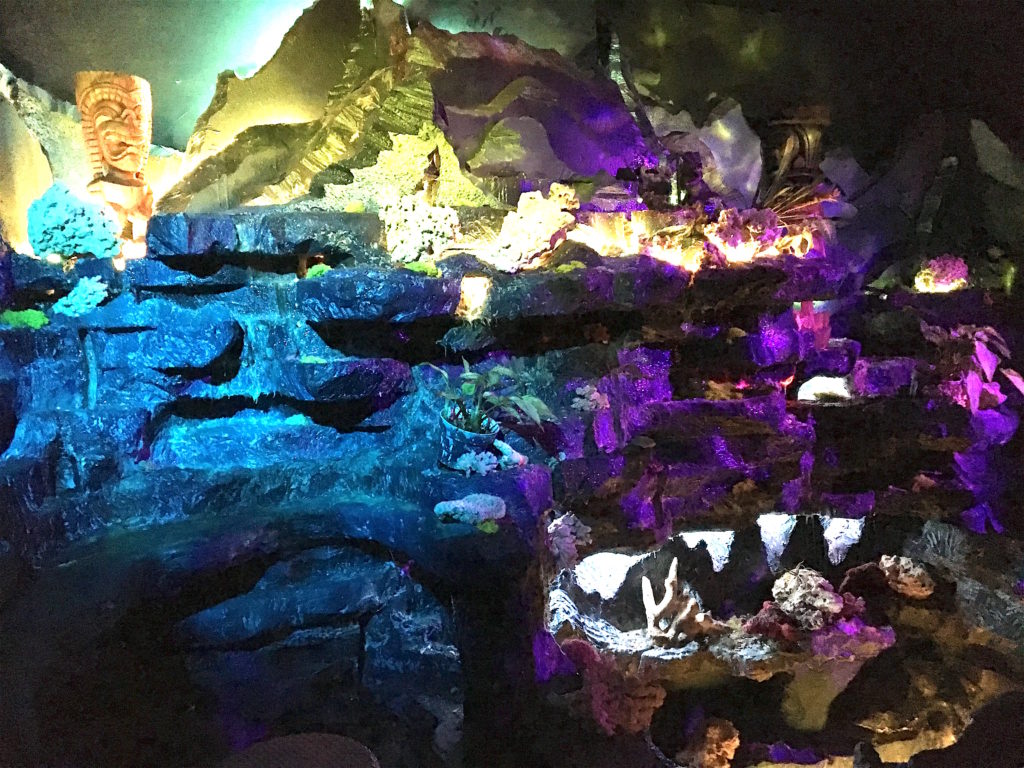 And stars above…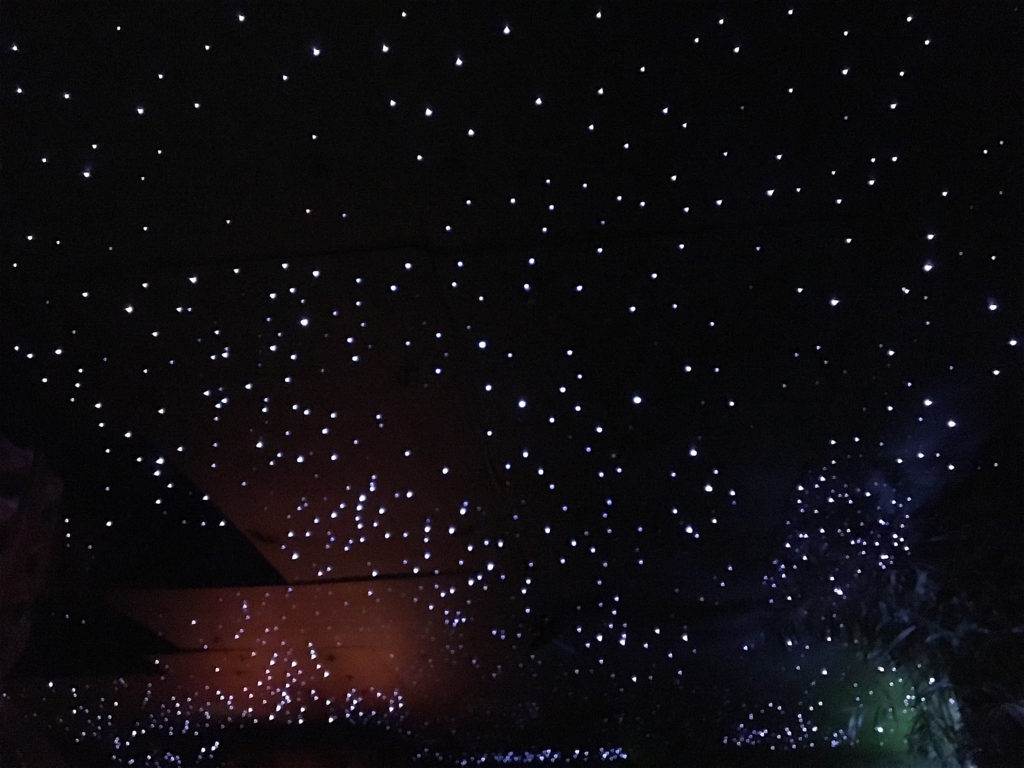 And really cool Tiki huts under which you and your friends can spend many hours drinking Tiki drinks…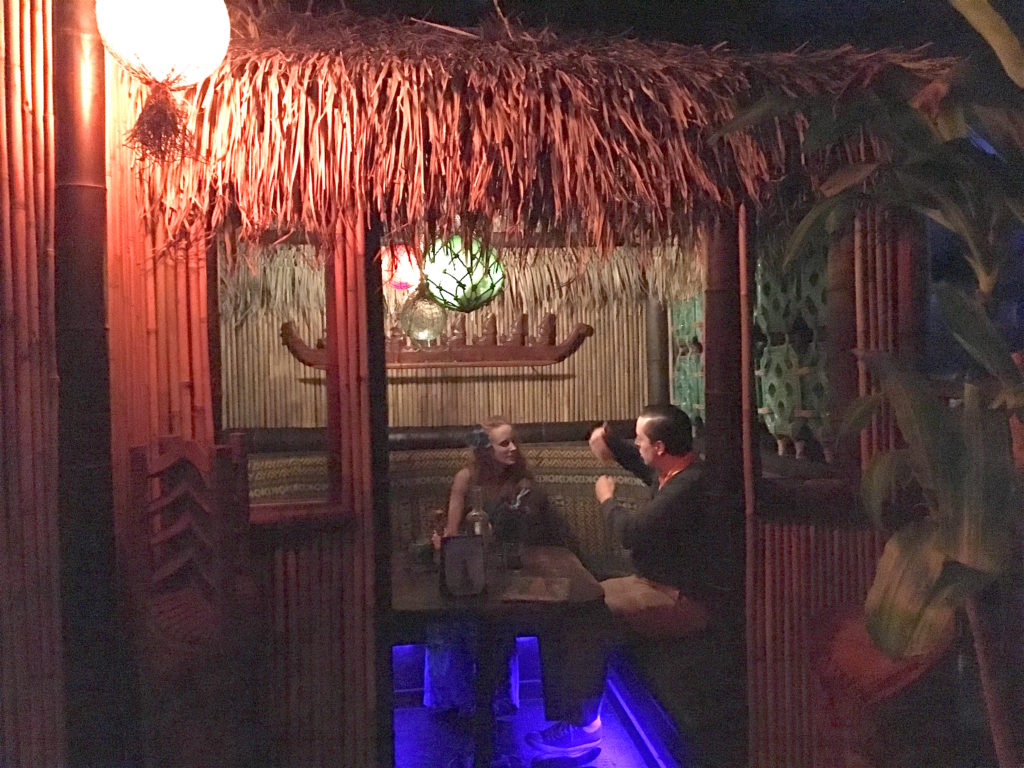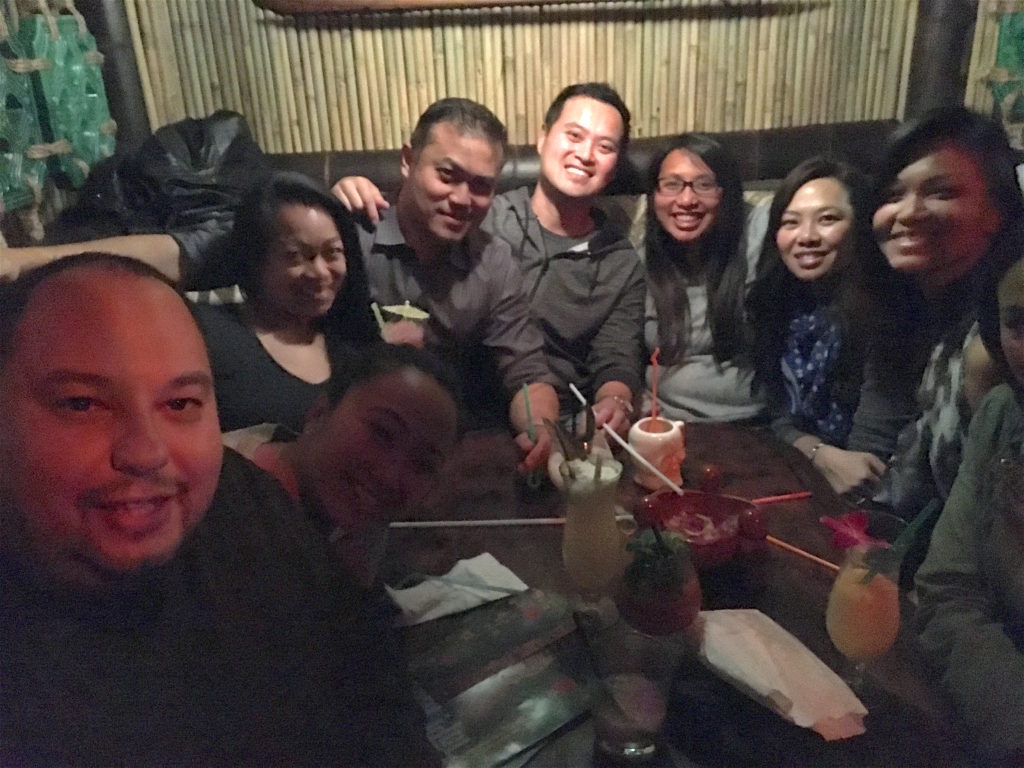 The drinks at Pagan Idol are superb…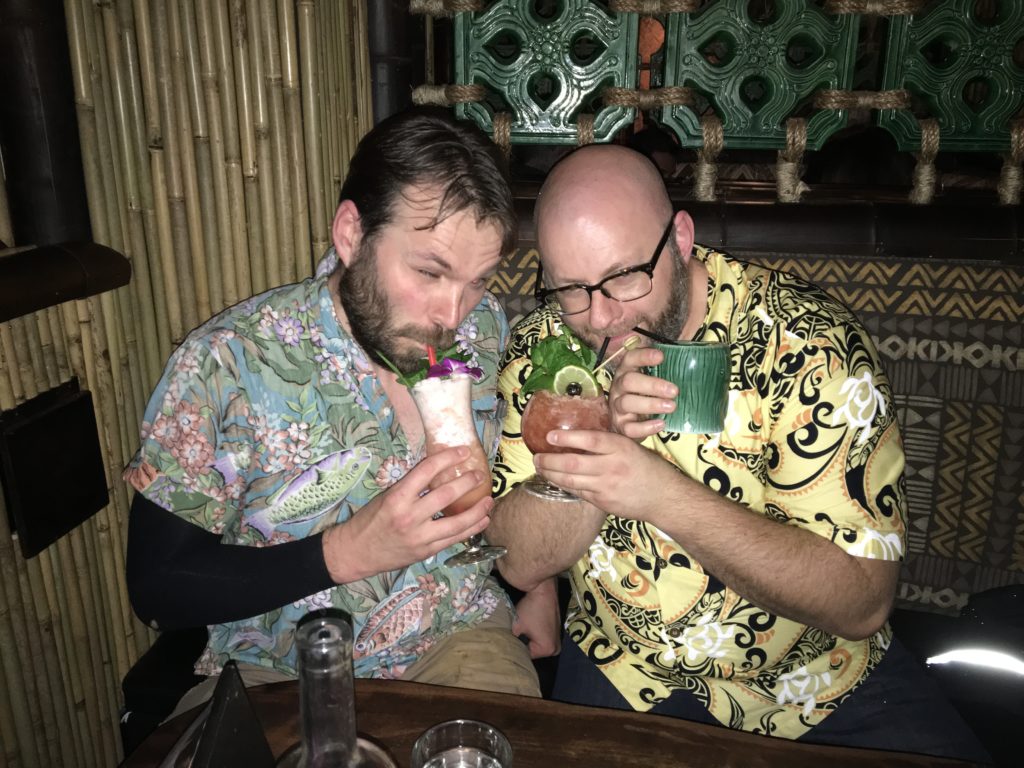 I had the pleasure of hanging out with some Tiki VIP's when I visited Pagan Idol: Humuhumu and Brian Rechenmacher!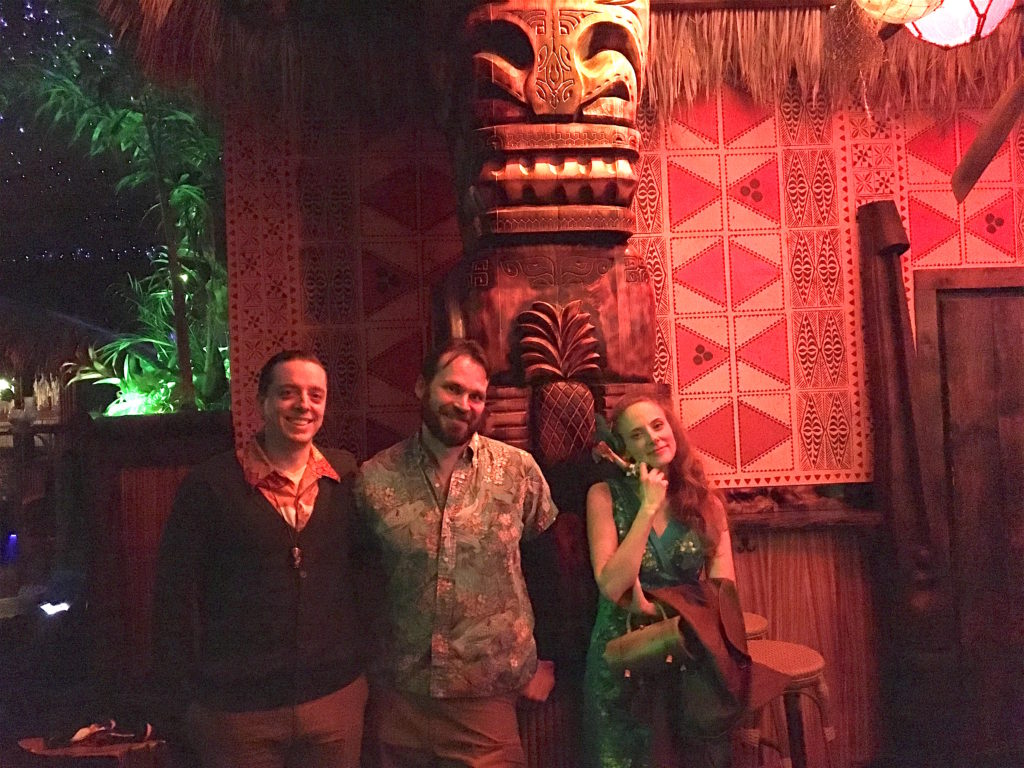 Pictured with Humuhumu and Brian is William Prestwood…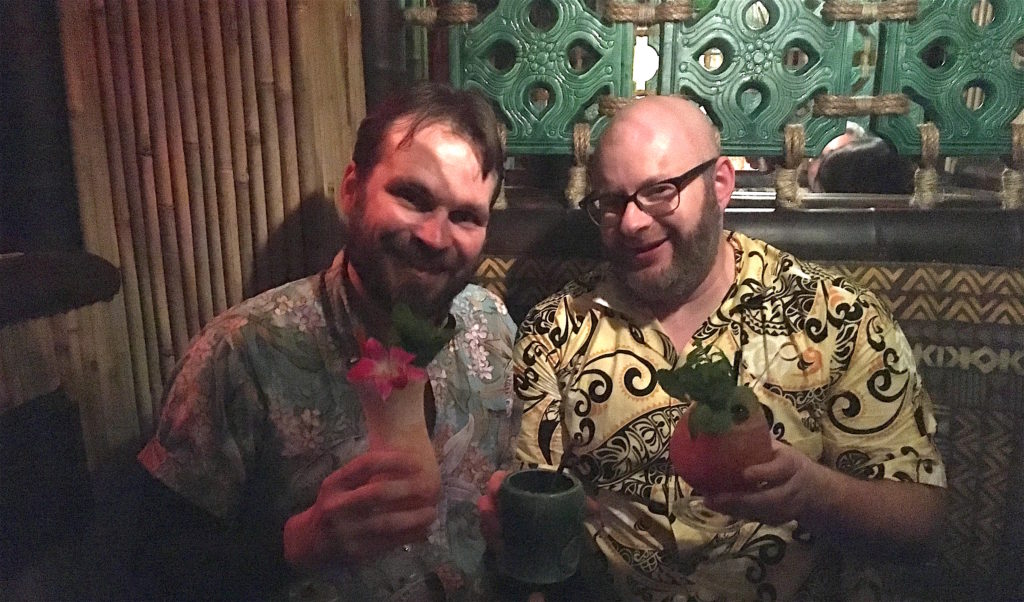 If this guy is behind the bar, you know you're going to be taken care of.
This is Brian with his Sparkle and Froth…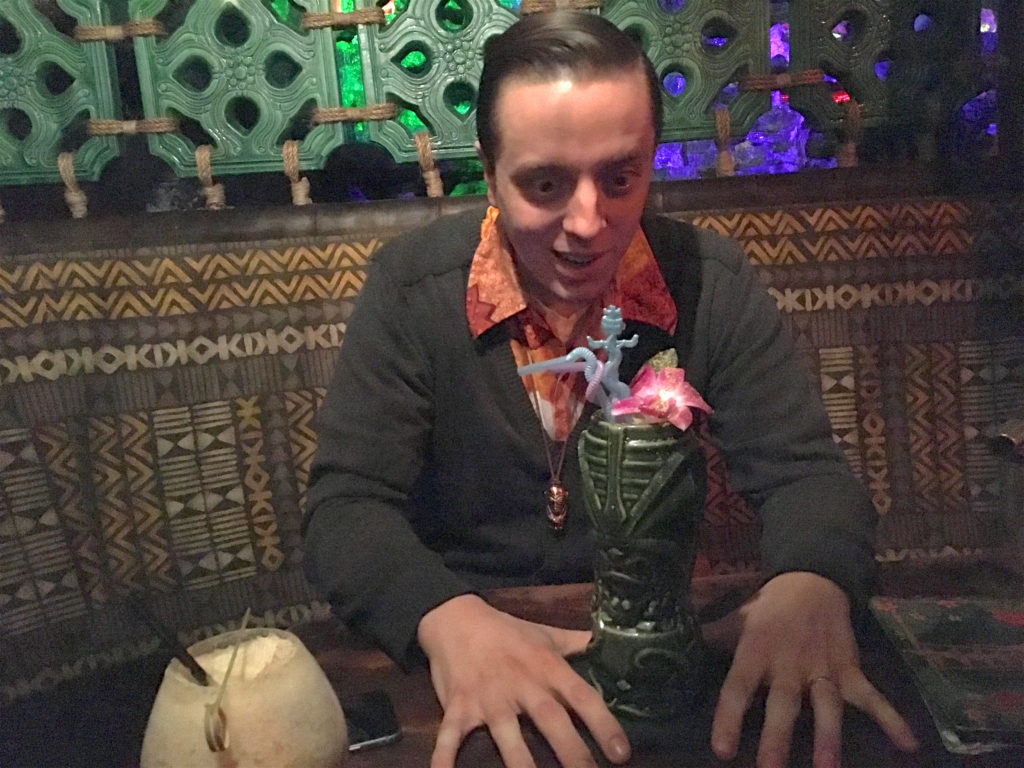 This is my Witchdoctor…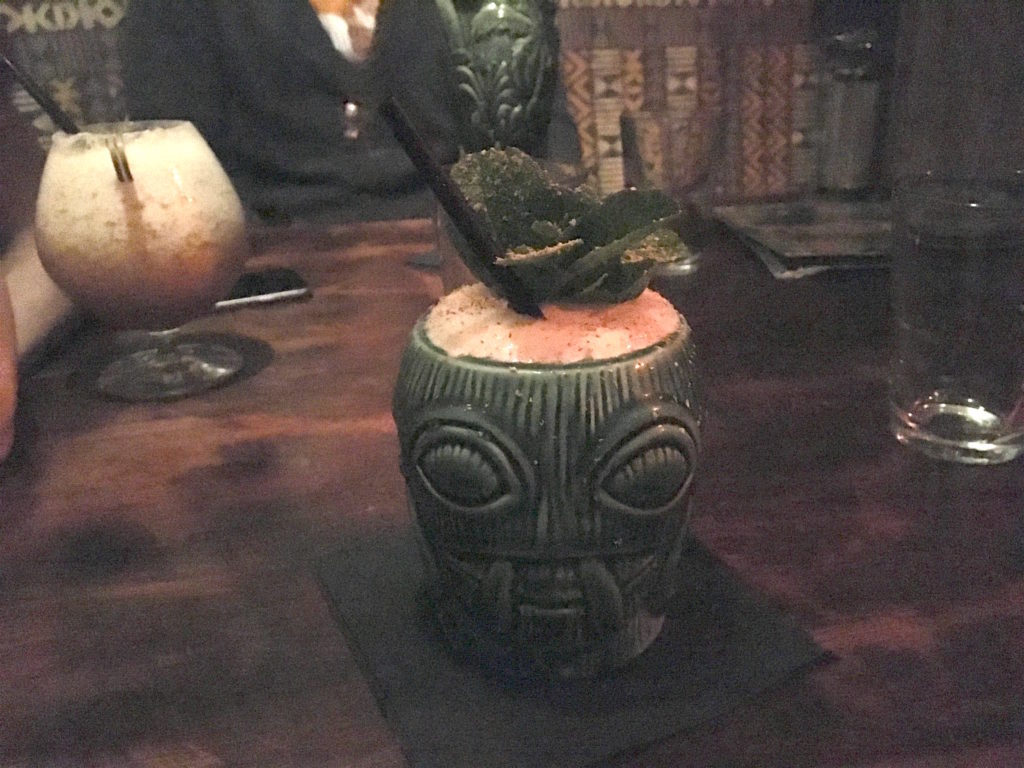 Another Tiki mixologist at Pagan Idol is Nick Gray. He keeps the drinks coming…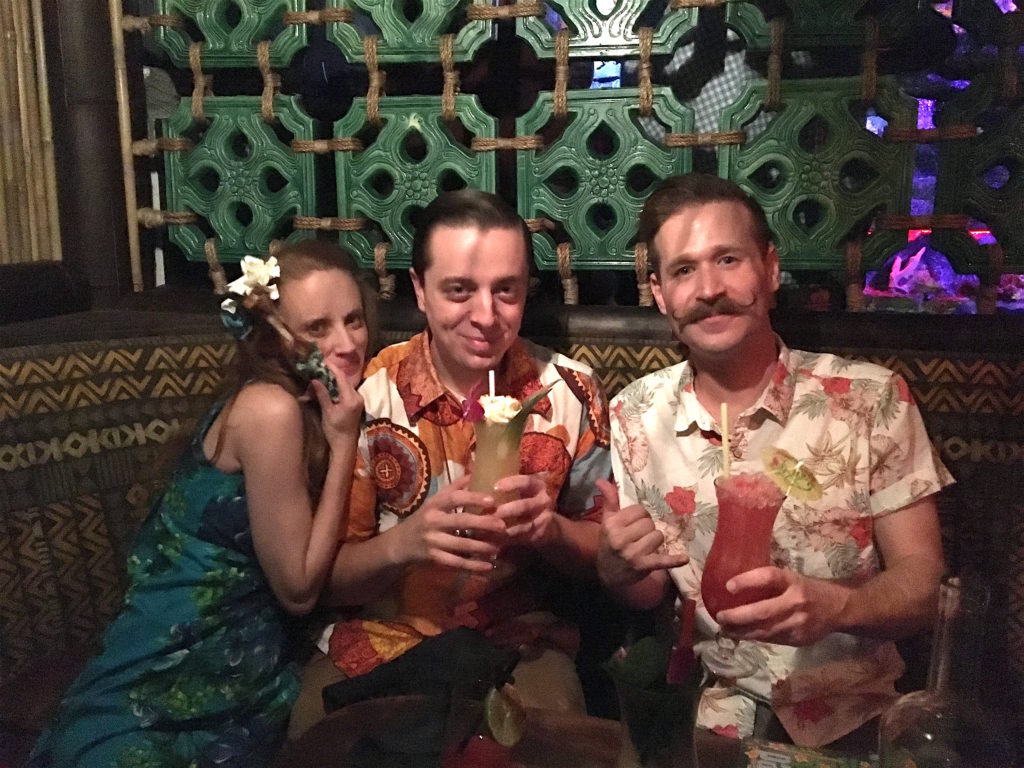 Pagan Idol is a must stop if you're in San Francisco. It's a full-on Tiki experience and once you come in, it's going to be hard to leave! I'm wasn't going anywhere 'til I finished all these drinks!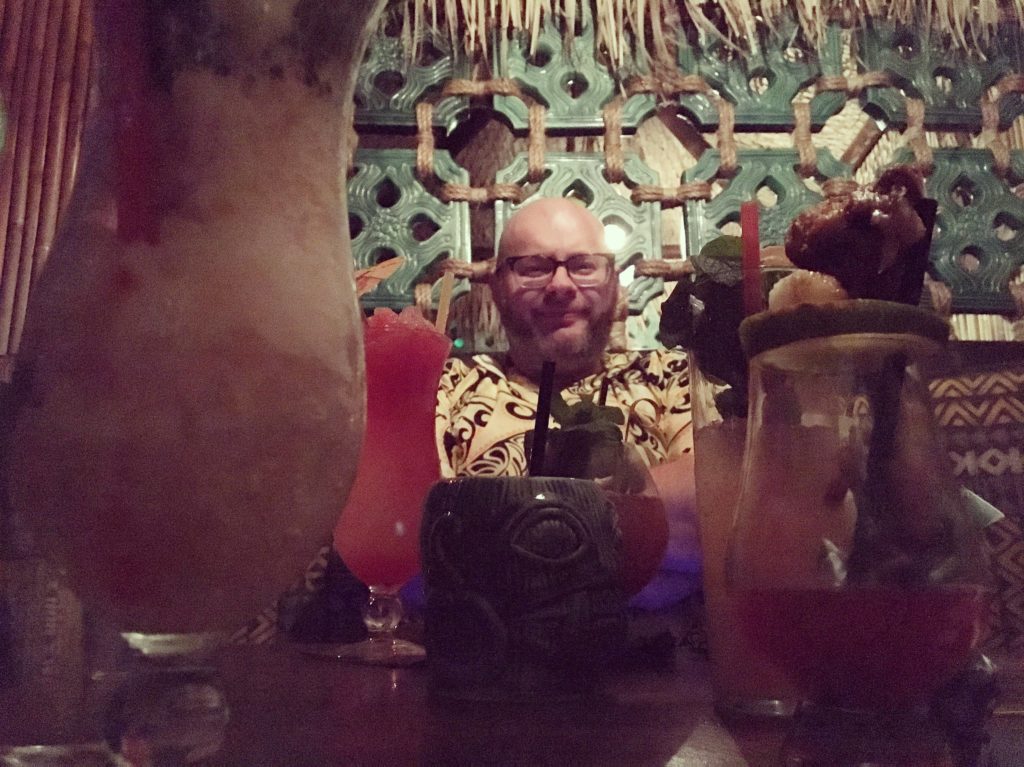 Here is Pagan Idol's website
and