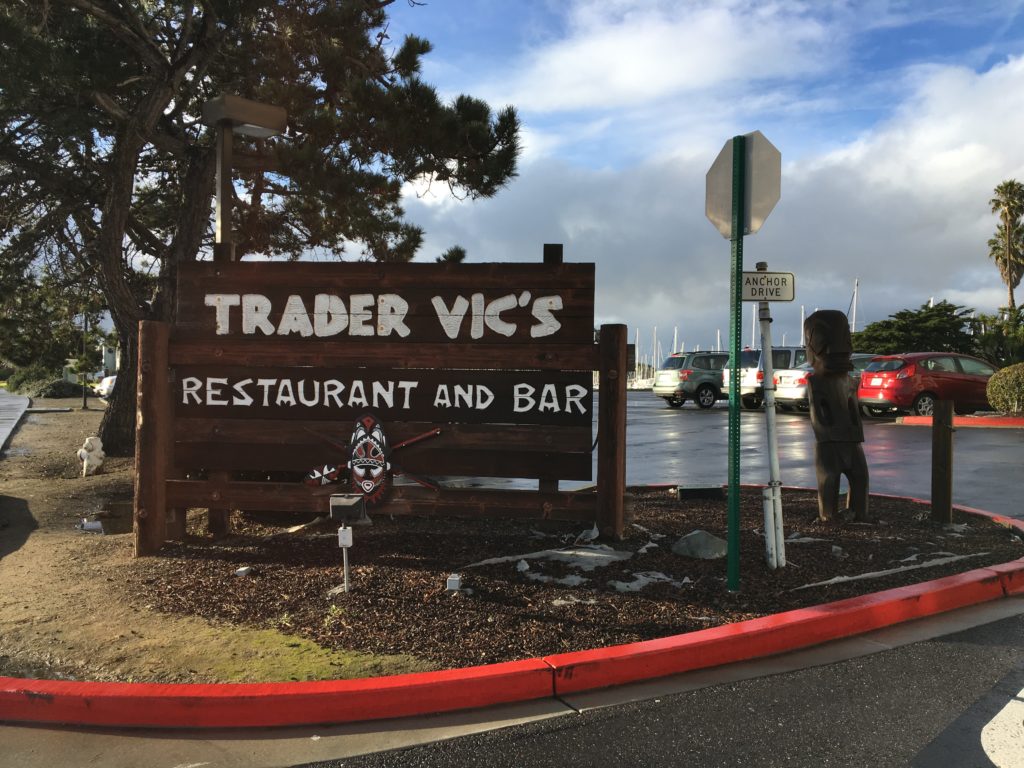 And then there were two…
As I write this post, there are only two remaining Trader Vic's locations in America. One in Atlanta, GA and the other in Emeryville, CA. Back in the '50s/'60s during the height of Tiki popularity, there were around 25! What happened? Well, tastes changed. But if there is one word to describe a Trader Vic's restaurant, that word would be HUGE! Imagine trying to maintain a large space with many rooms filled with various Tiki artifacts. It's a miracle such a place is still around! That's why visiting Trader Vic's in Emeryville, CA was a big deal for me. It could all be gone tomorrow…
Here is a little tour showing how big Trader Vic's Emeryville really is.
Before you drive up to entrance, you have these guys hanging out…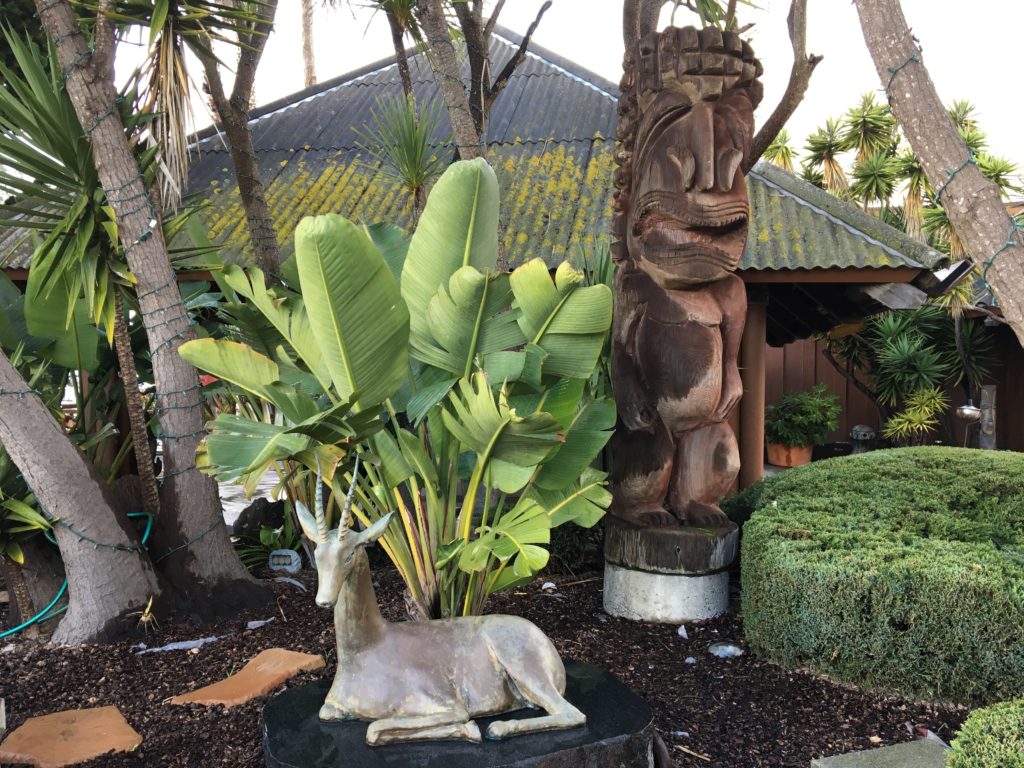 First, you drive up to the roundabout…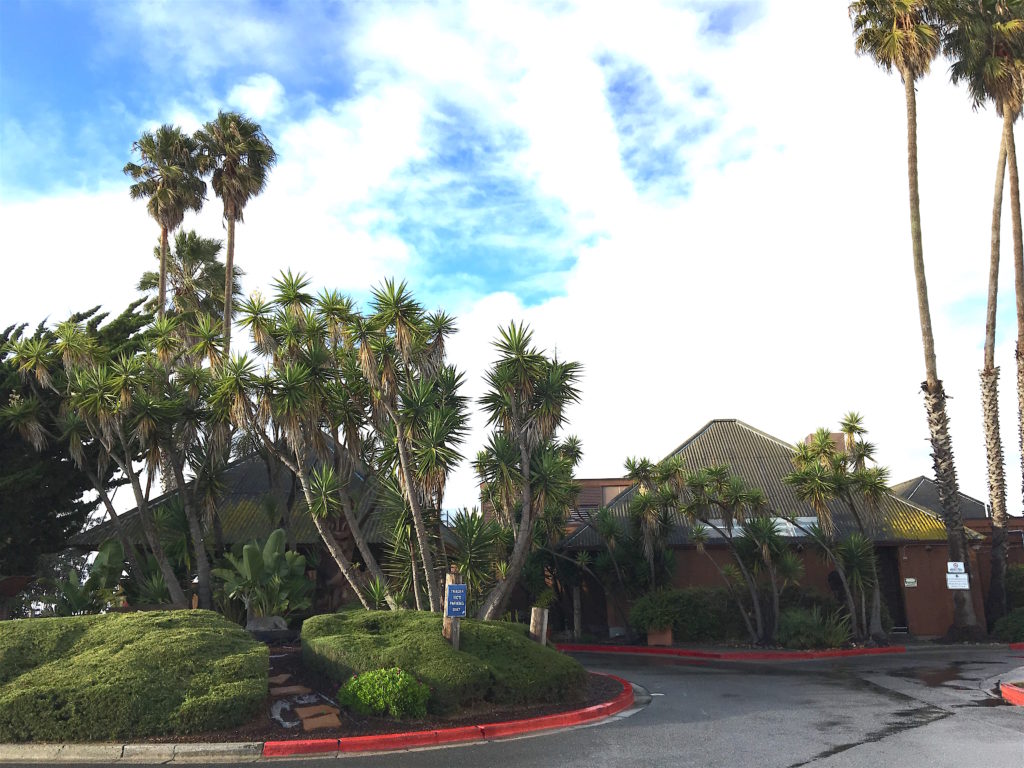 Then you enter in through these doors…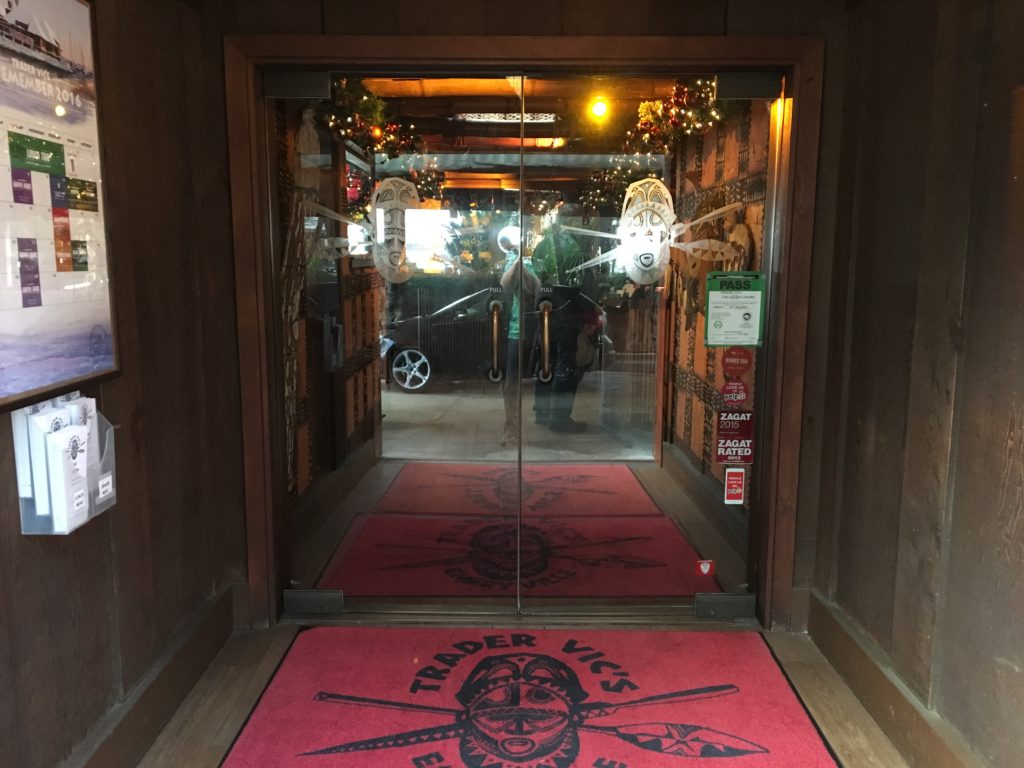 Into the entrance way…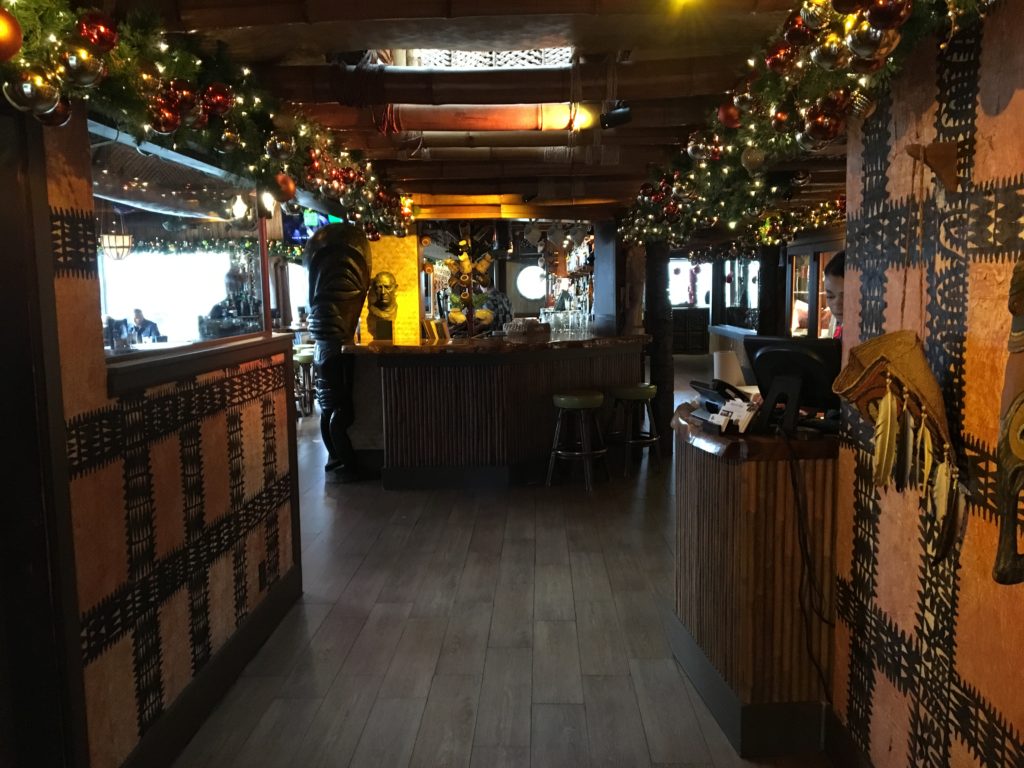 These wonderful hostesses say hello…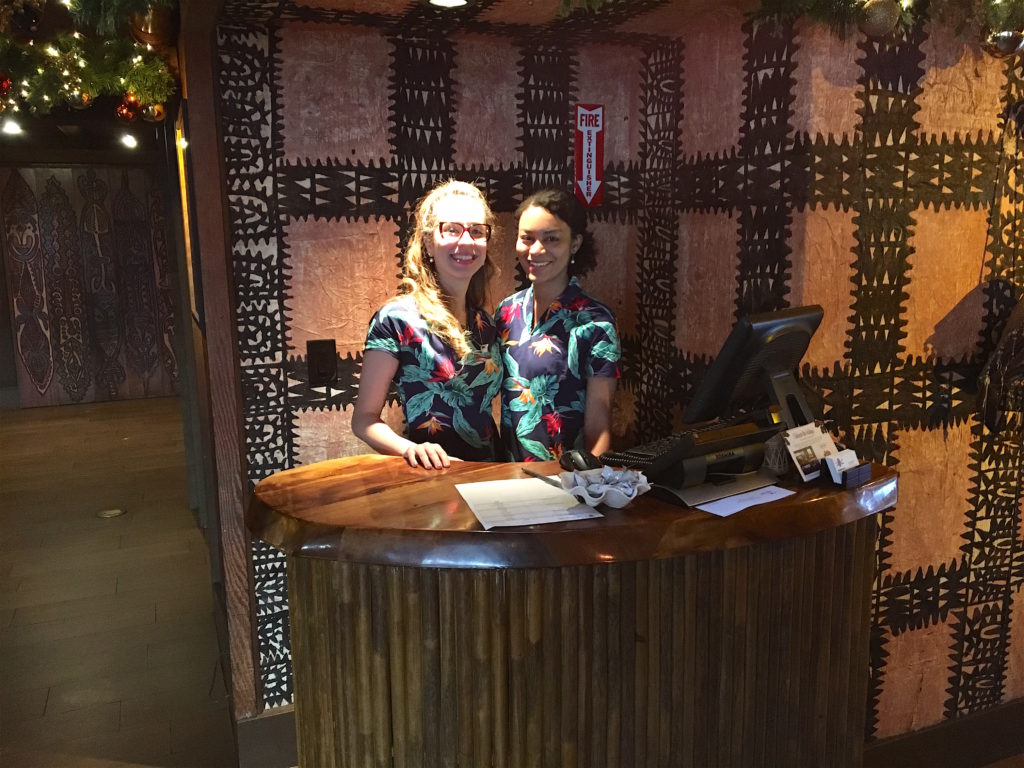 If you walk to you left, you enter into the bar…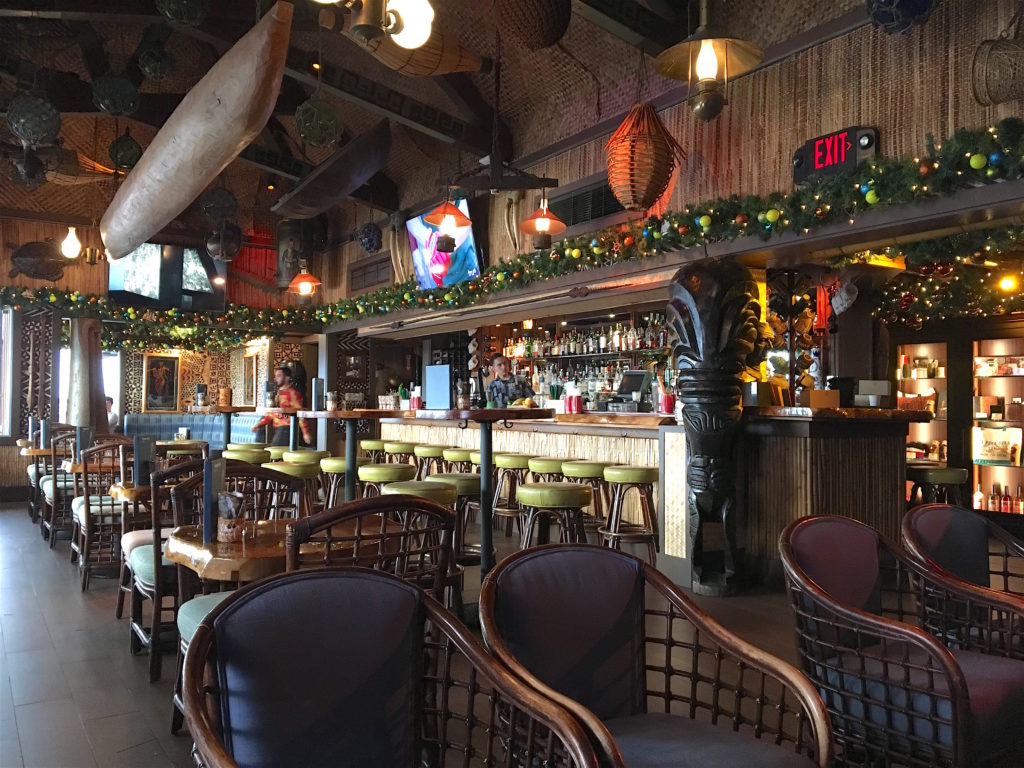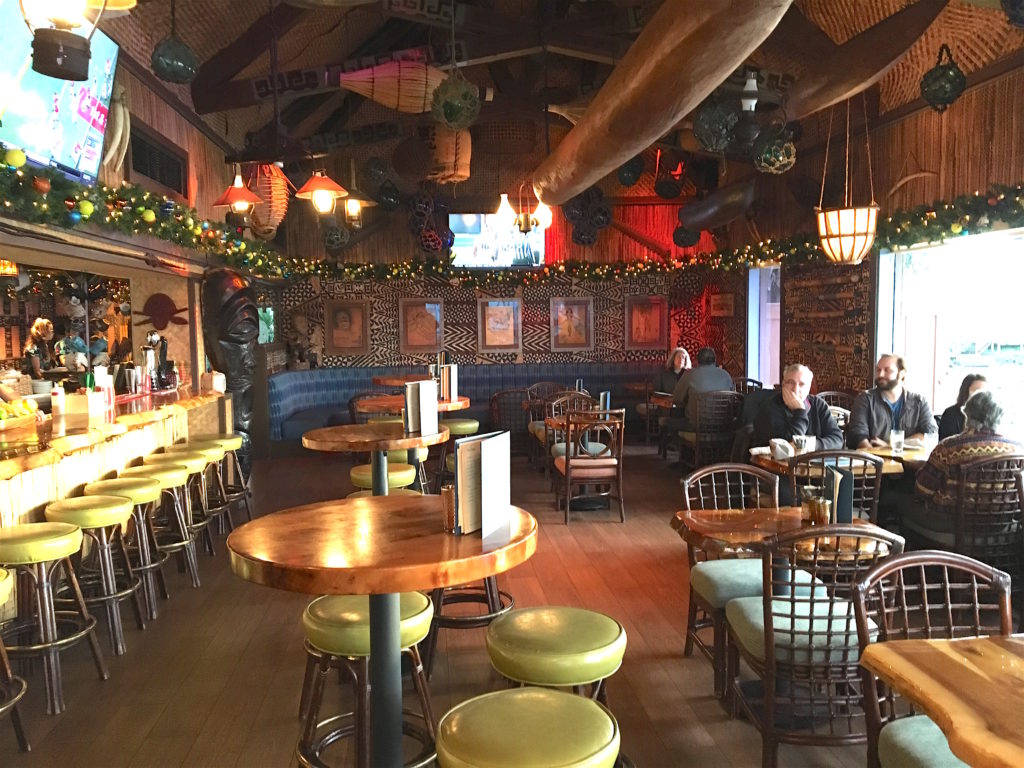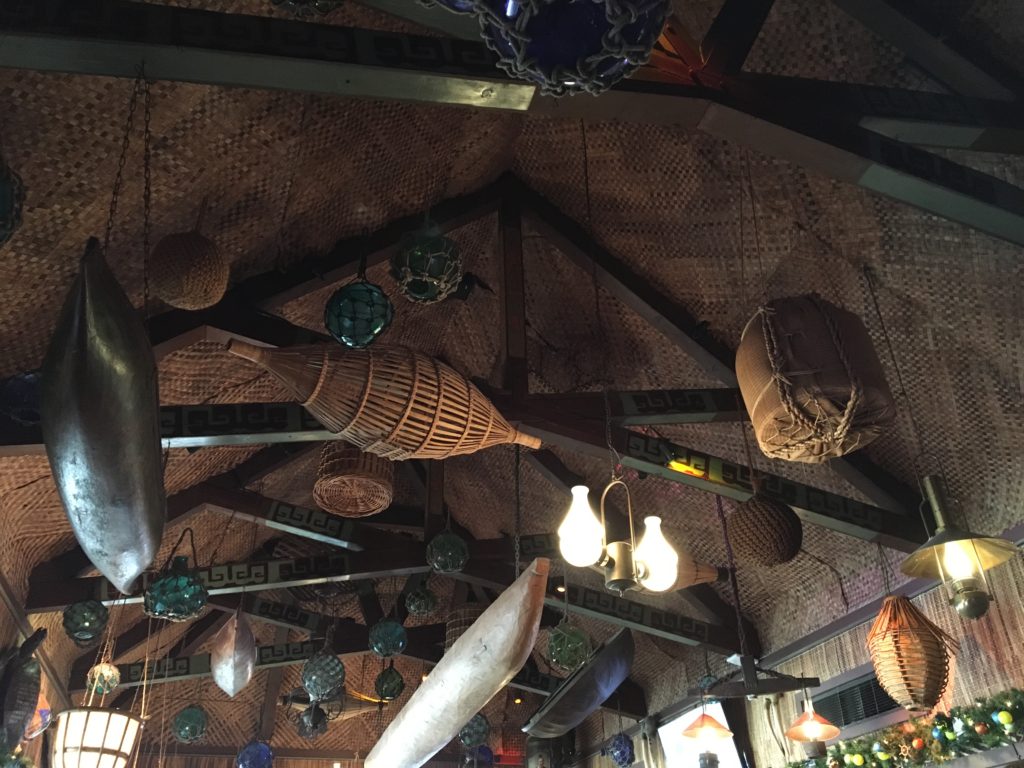 If you walk to the end of the bar, you can chill with these people…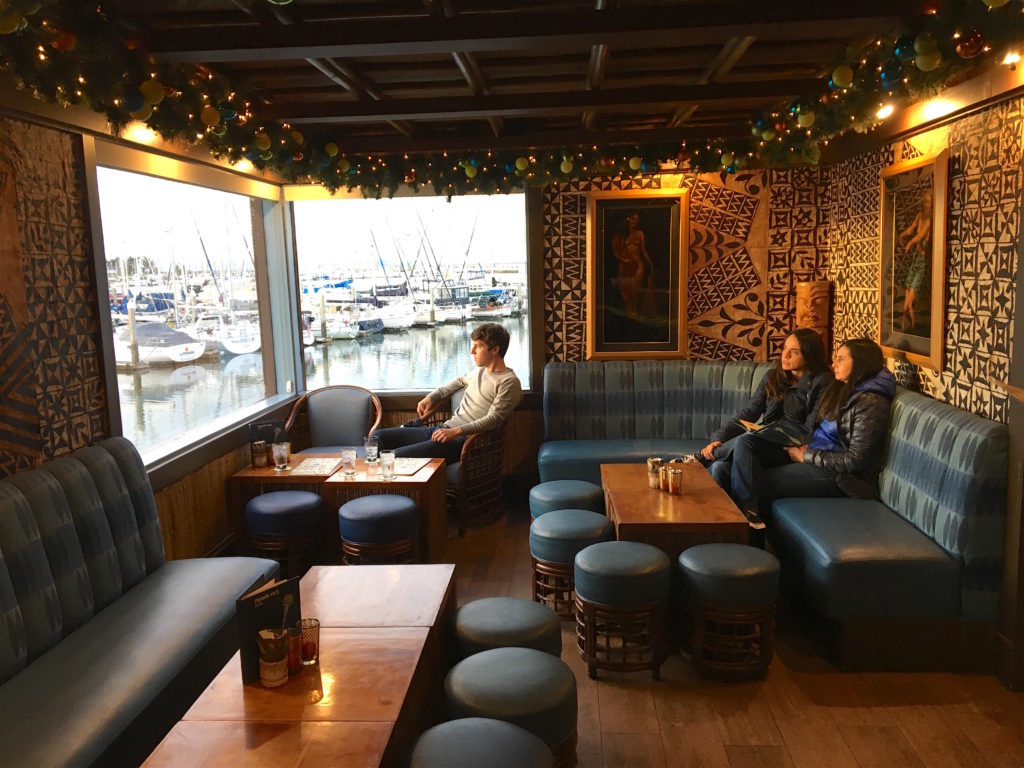 And gaze at what they're looking at…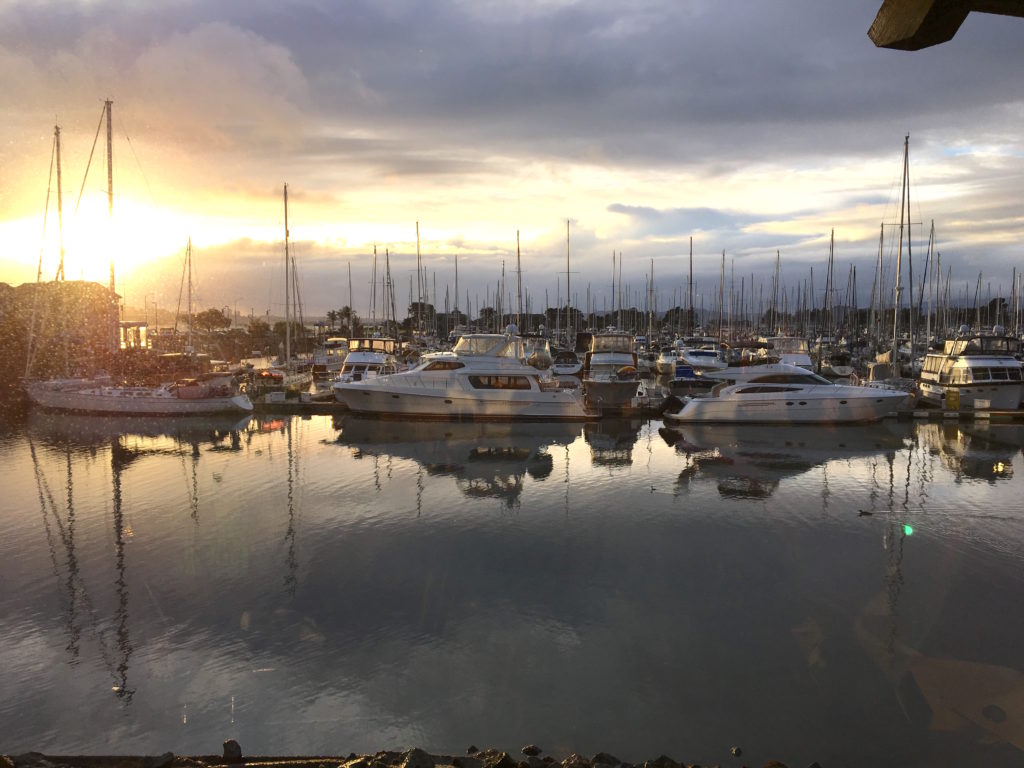 If you leave the bar, you can walk down this hall…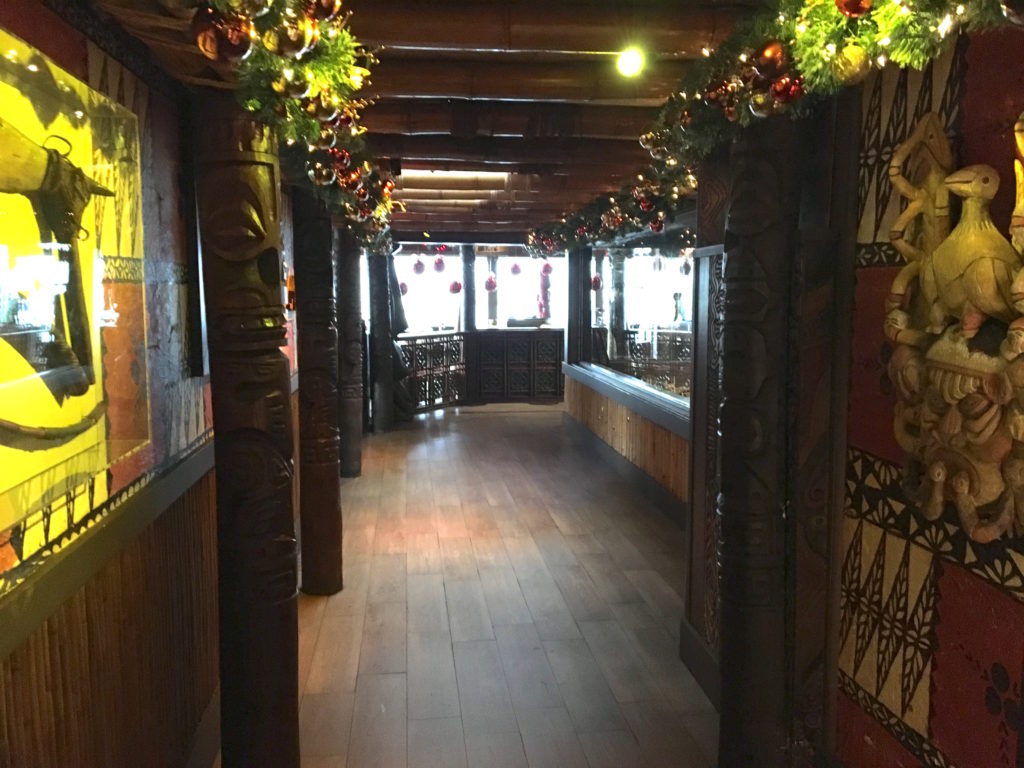 To this large dining room…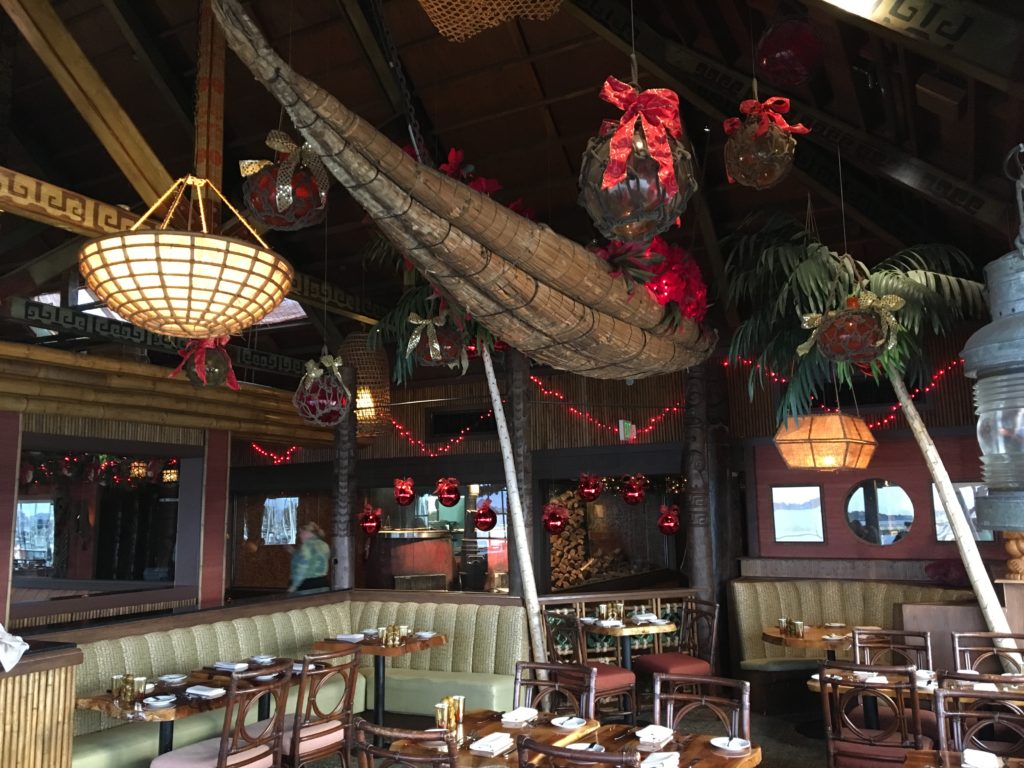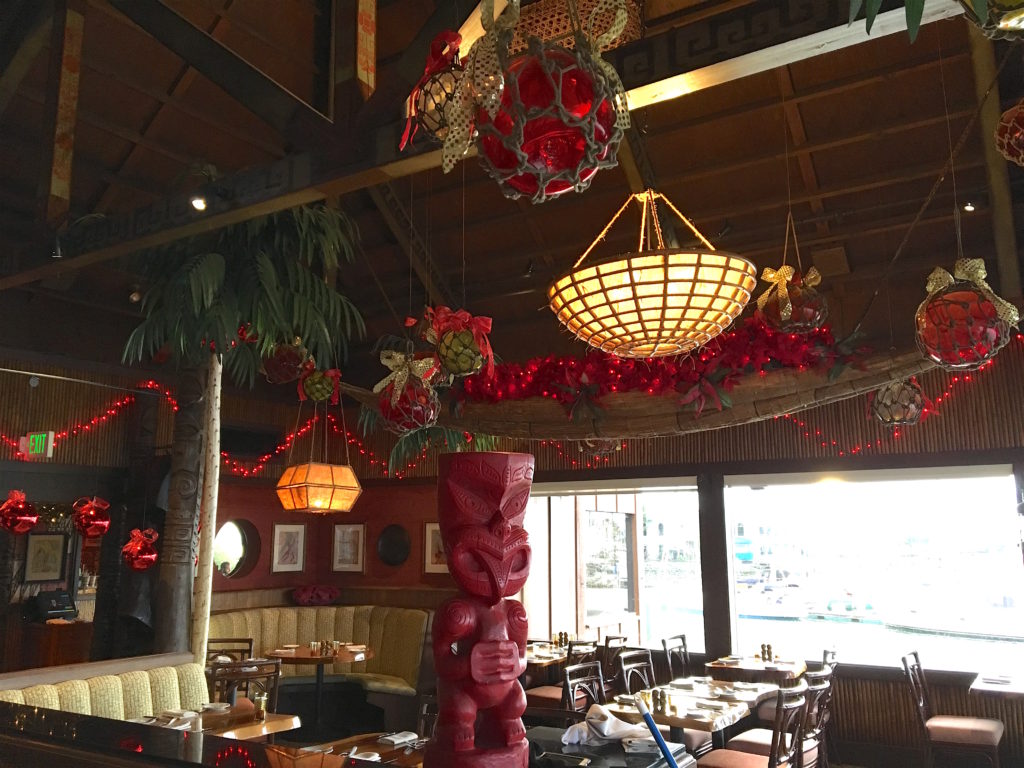 Walk down the hall farther and check out the masks on the wall…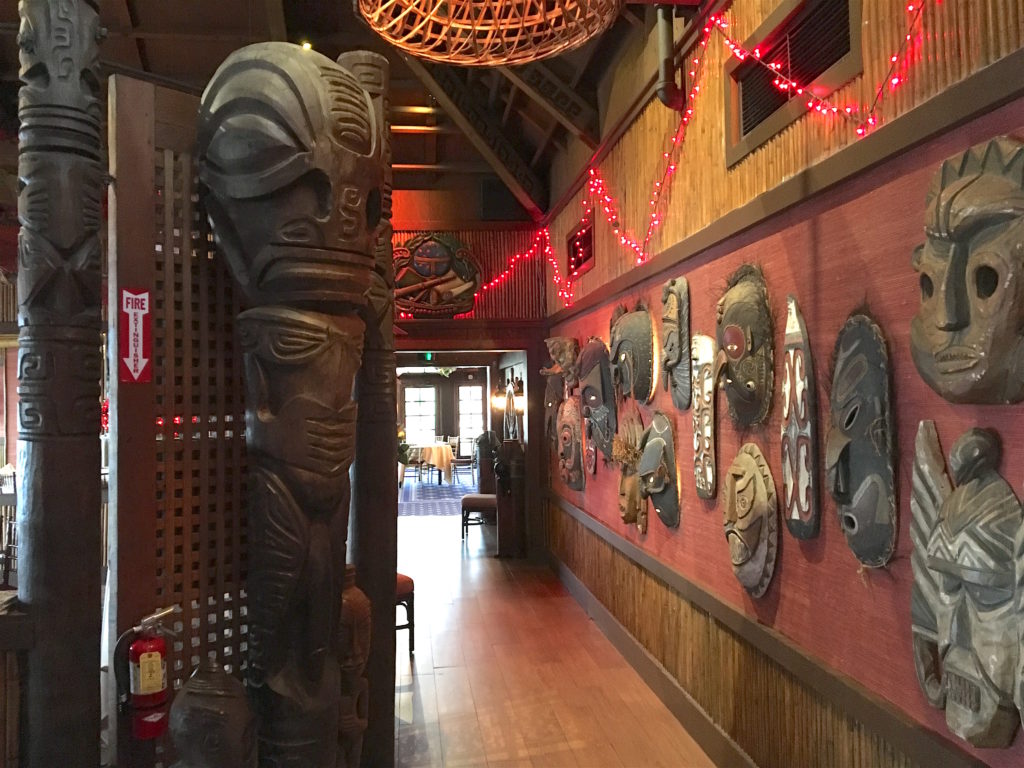 And you have another, even larger dining room…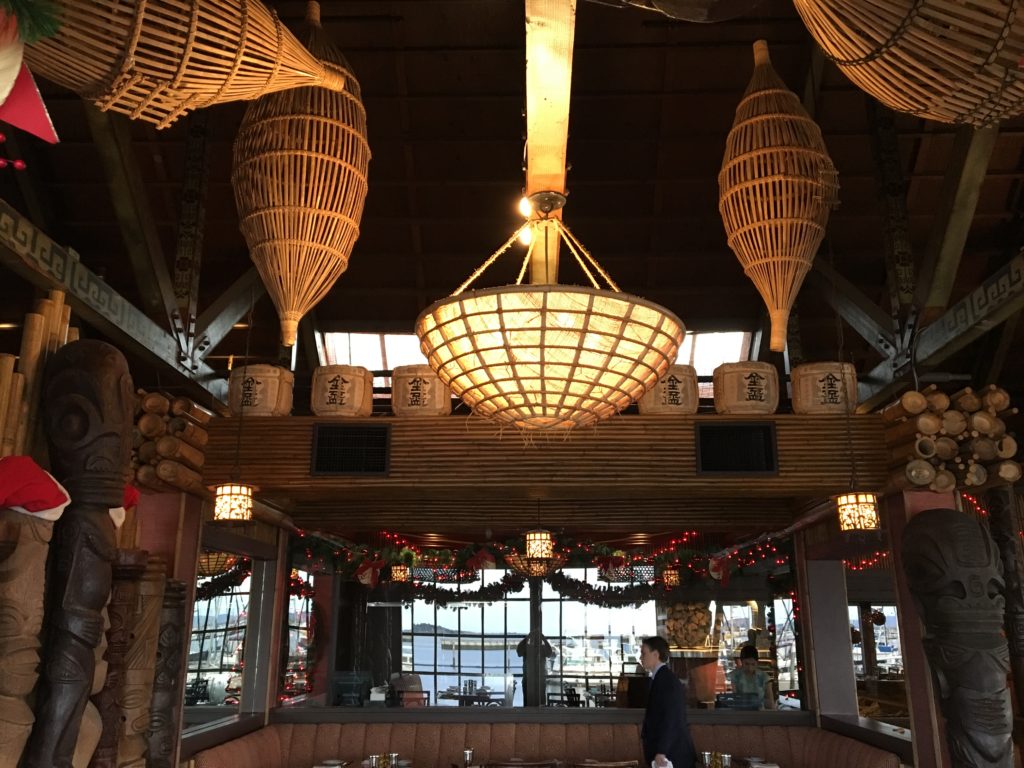 With a wall of Tikis…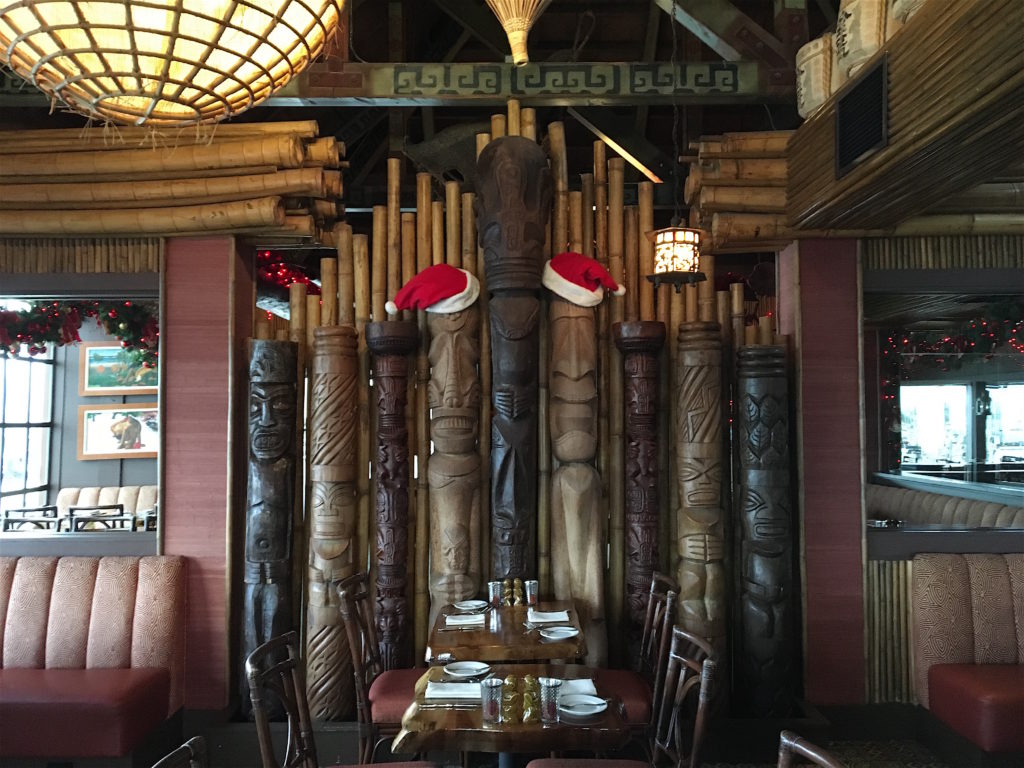 I don't about you, but all this walking made me thirsty. Time for a drink! If you're at Trader Vic's, you need to get a Mai-Tai. Not just any Mai-Tai, but a 1944 Mai-Tai!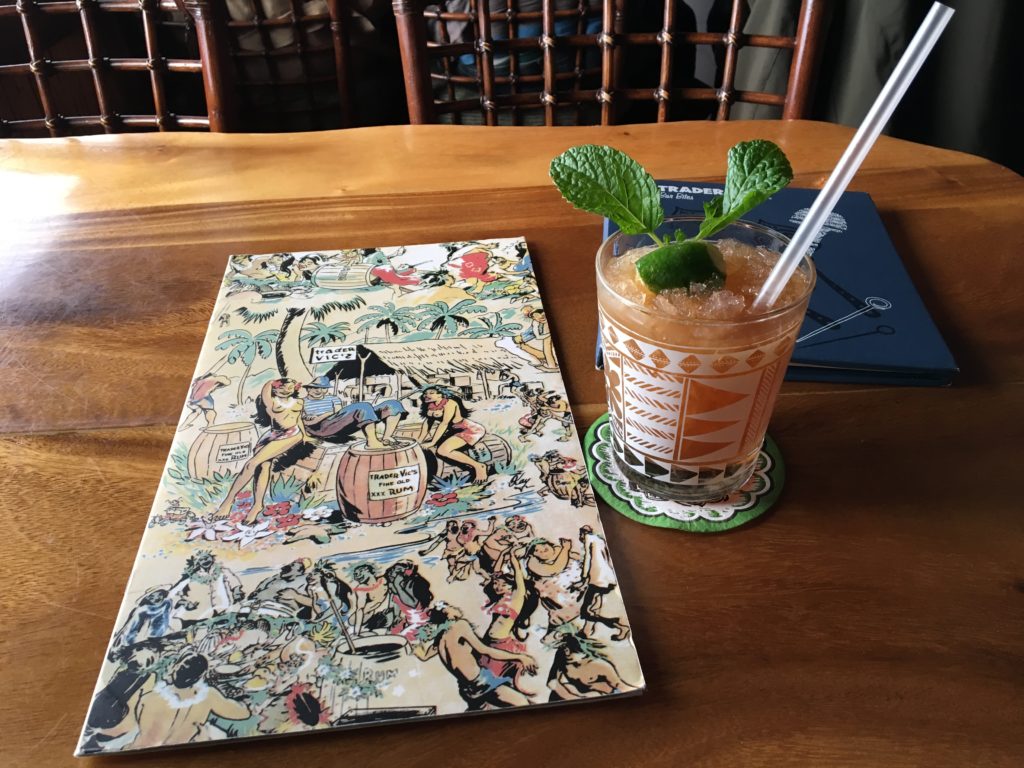 Trader Vic's invented the Mai-Tai and this is the real deal. It's my favorite Mai-Tai anywhere!
What do I like to chase a Mai-Tai with at Trader Vic's? More Mai-Tai's!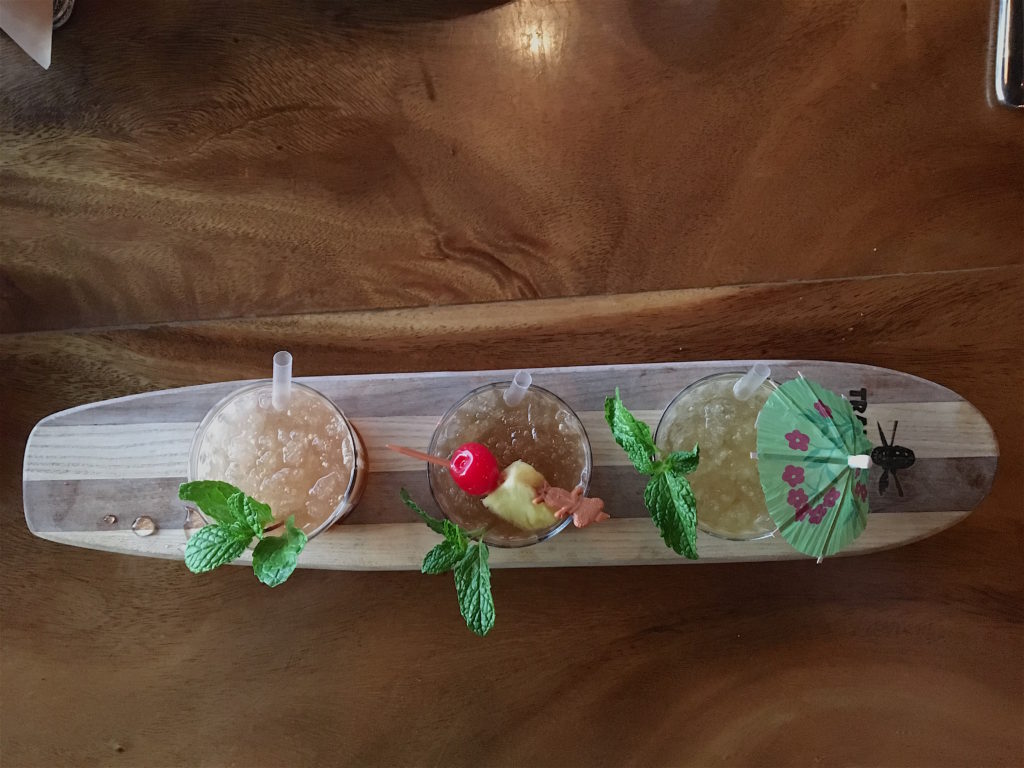 It's the called the Mai-Tai Wave and comes with three different Mai-Tais, including a Mango Mai-Tai, Guava Mai-Tai, and a Maui Mai-Tai. All are very good and tasty. You can take the whole thing home for about 75 bucks!
Speaking of taking things home with you, Trader Vic's has tons of Tiki mugs and souvenirs that you can buy!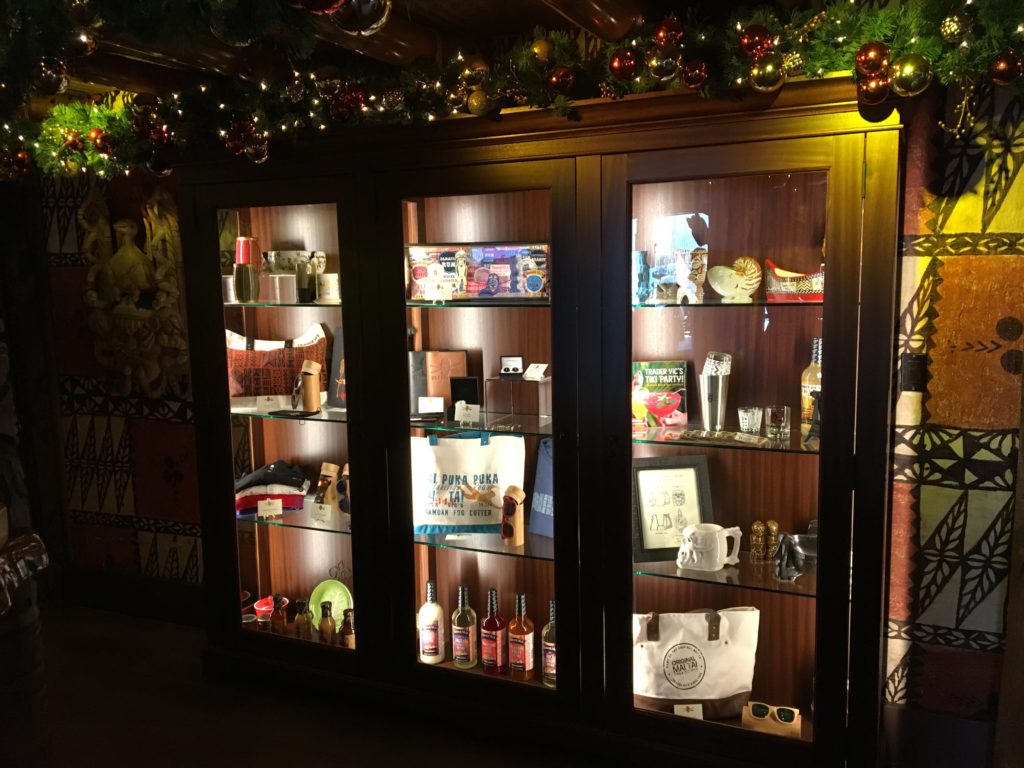 The Trader Vic's experience is unique and very special. It's one of the last large Tiki supper clubs that still exists. Come check it out!
Here is the Trader Vic's website.
And Facebook page.