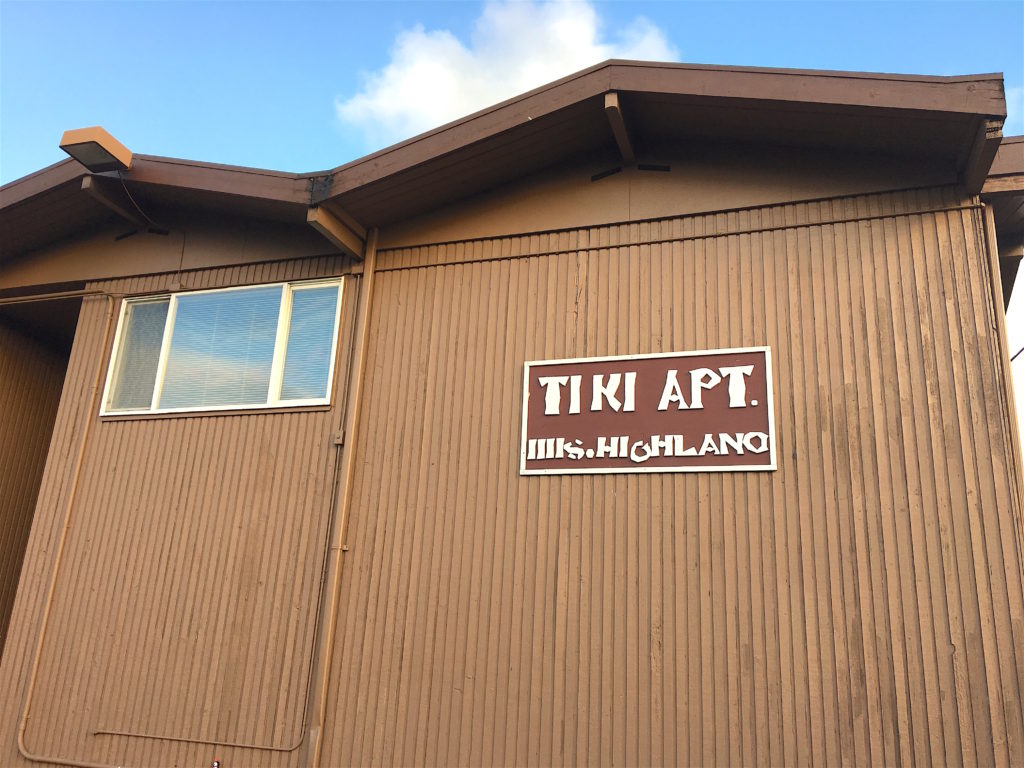 Back in the '50s and '60s, Tiki was big, I mean really big! Large Tiki establishments like the Mai Kai and Trader Vic's were in every town. Many of the Mid-Century homes had bars and tons of those were being converted into home Tiki bars.
Polynesian pop was so popular that Tiki-themed hotels and motels started popping up. Taking things one step further, Tiki apartment complexes were built! Imagine walking out your front door and having a large Tiki to greet you every morning as you go off to work. Many Tiki apartments were built across the country, but by the '70s, most of those apartments were torn down or converted to some other theme. I did find one survivor in Tacoma, WA. It's named—yep, you guessed it—the Tiki Apartments.
I'm going to put things on front street: don't start packing your bags to move into the Tiki Apartments. This place is really shady. I think there was a drug deal going down in the parking lot while I visited. You could tell that the people there don't know or care about what they are living in. The Tiki apartments are in disrepair. I parked my car, took my pictures, and got out of there fast!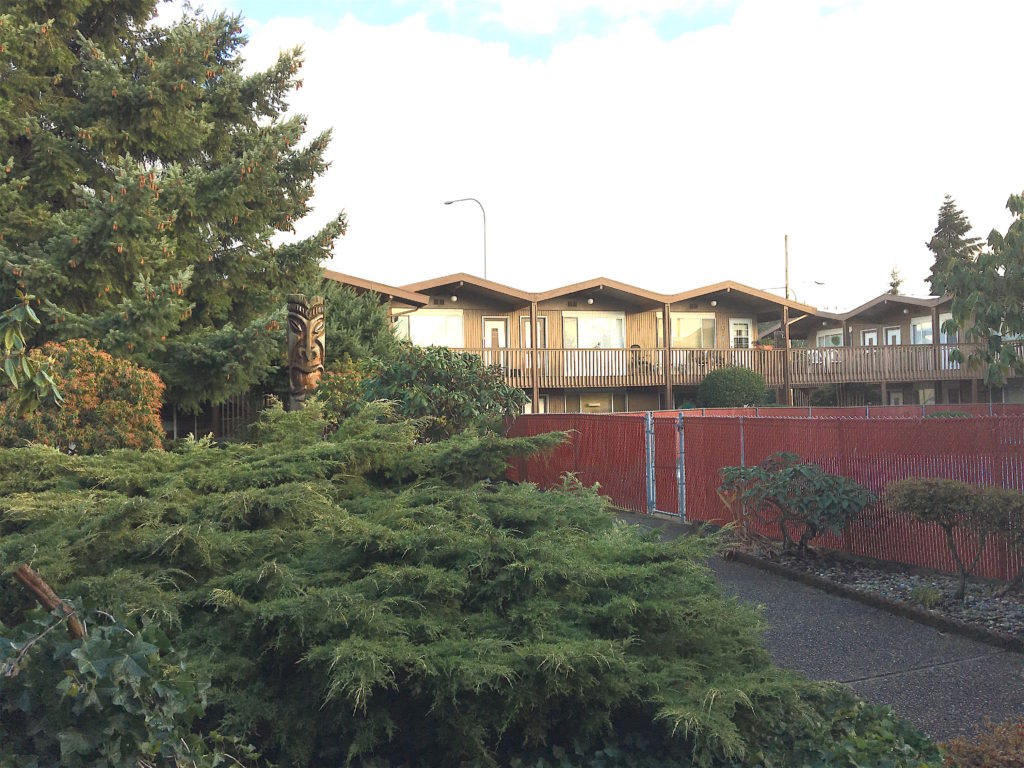 With that being said, look at these pictures. Pretend that it's the mid-'60s and imagine what this place might have been like back in the original height of Tiki!
At the entrance to the Tiki Apartments, you have this giant Tiki totem pole…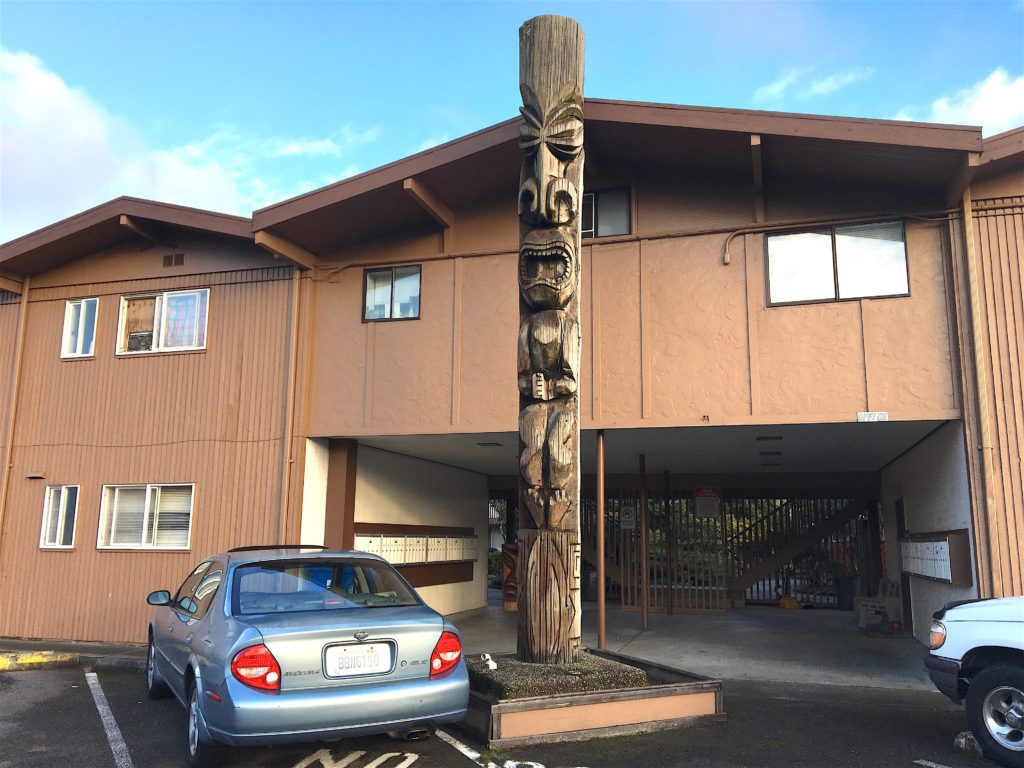 Then you have another Tiki in the walkway…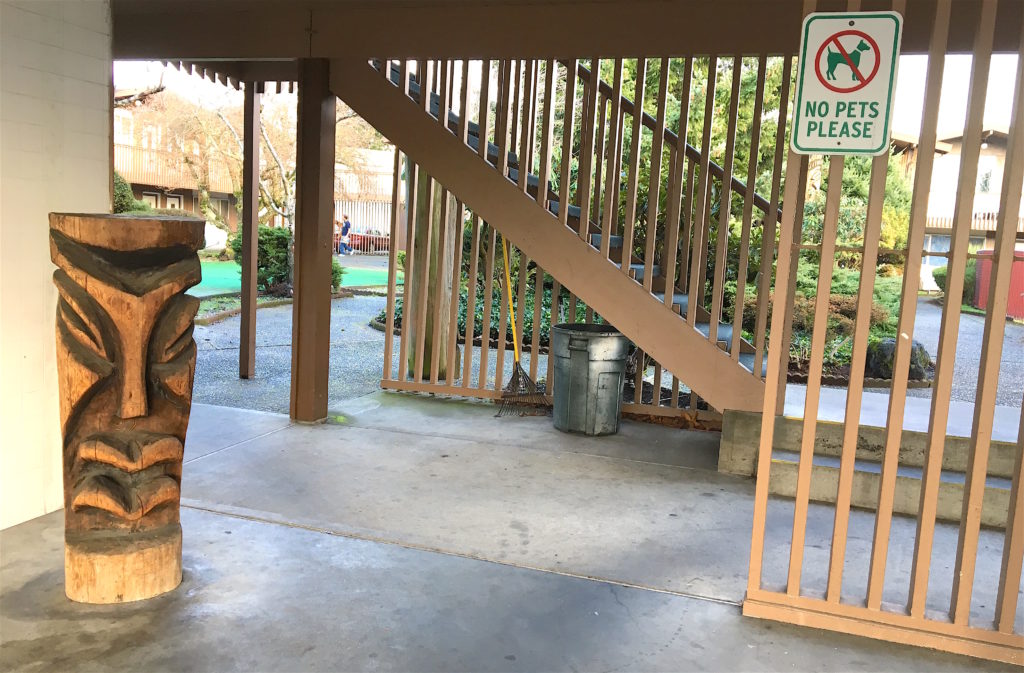 Here's a Tiki guarding the stairs…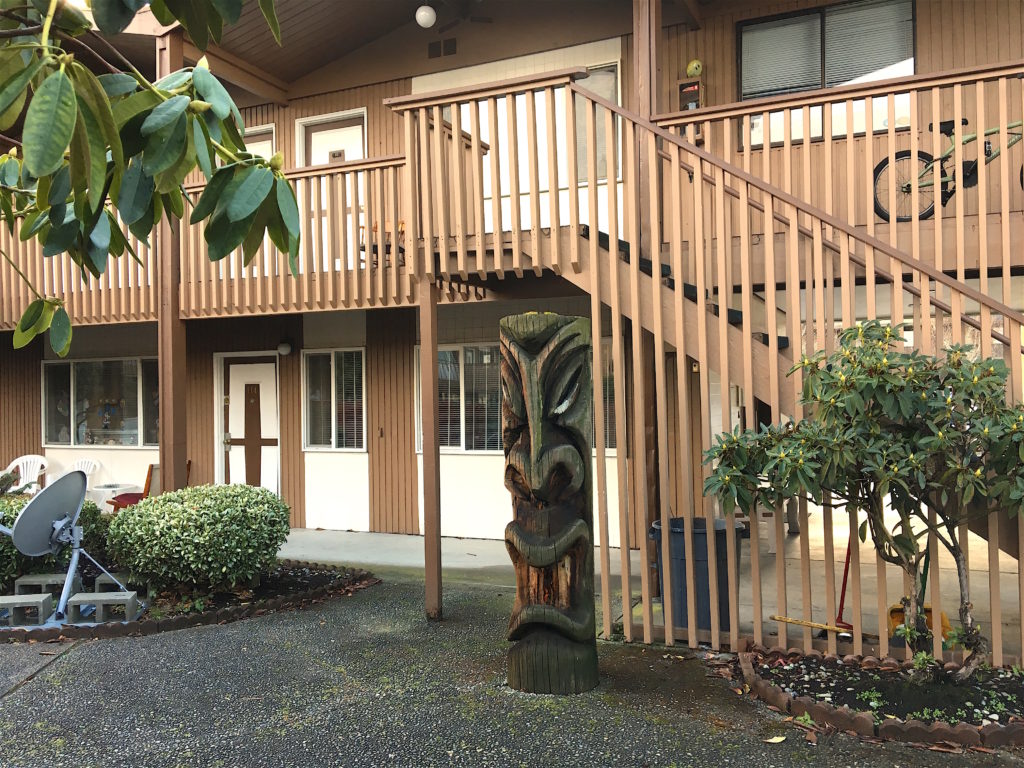 And right in the middle of the Tiki Apartments complex is this….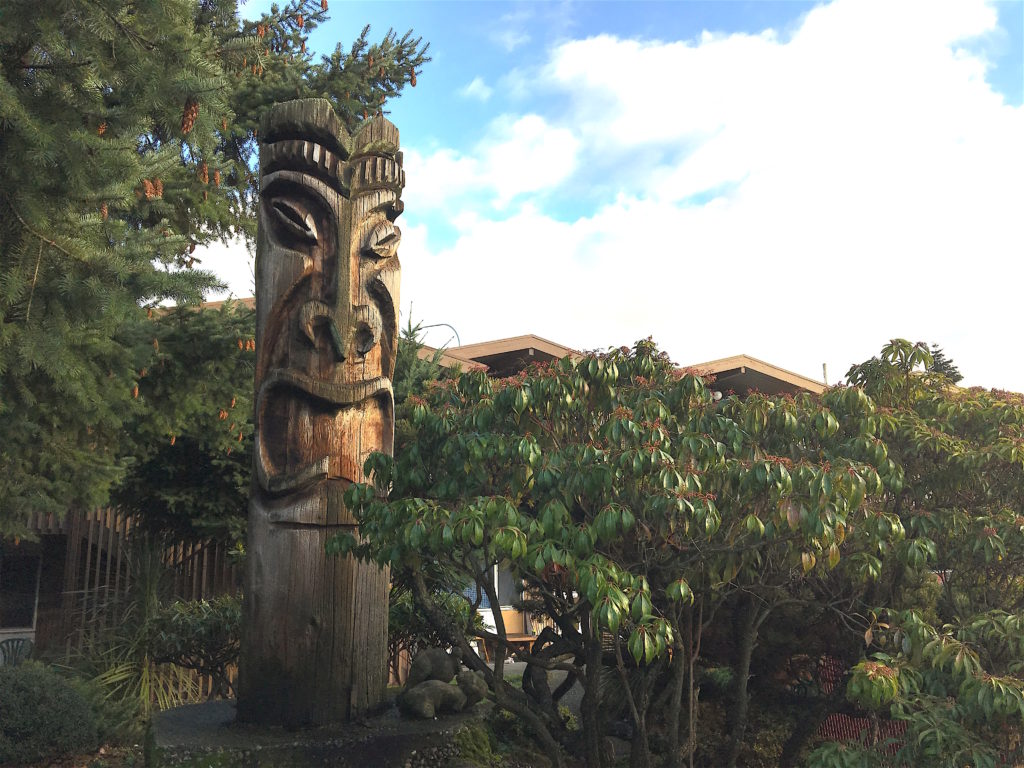 It's a miracle that all these Tikis are still there and not destroyed! It was really cool to see a little bit of Tiki history still remaining in Tacoma, WA.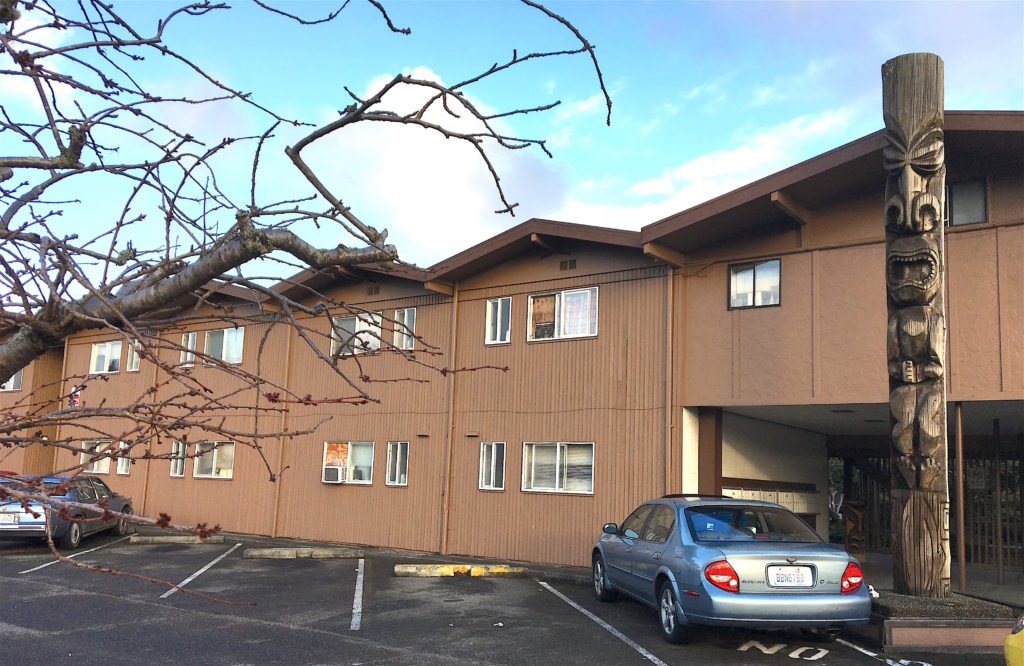 Here is the address if you want to check out the Tiki Apartments:
1111 S. Highland Ave. Tacoma WA, 98465