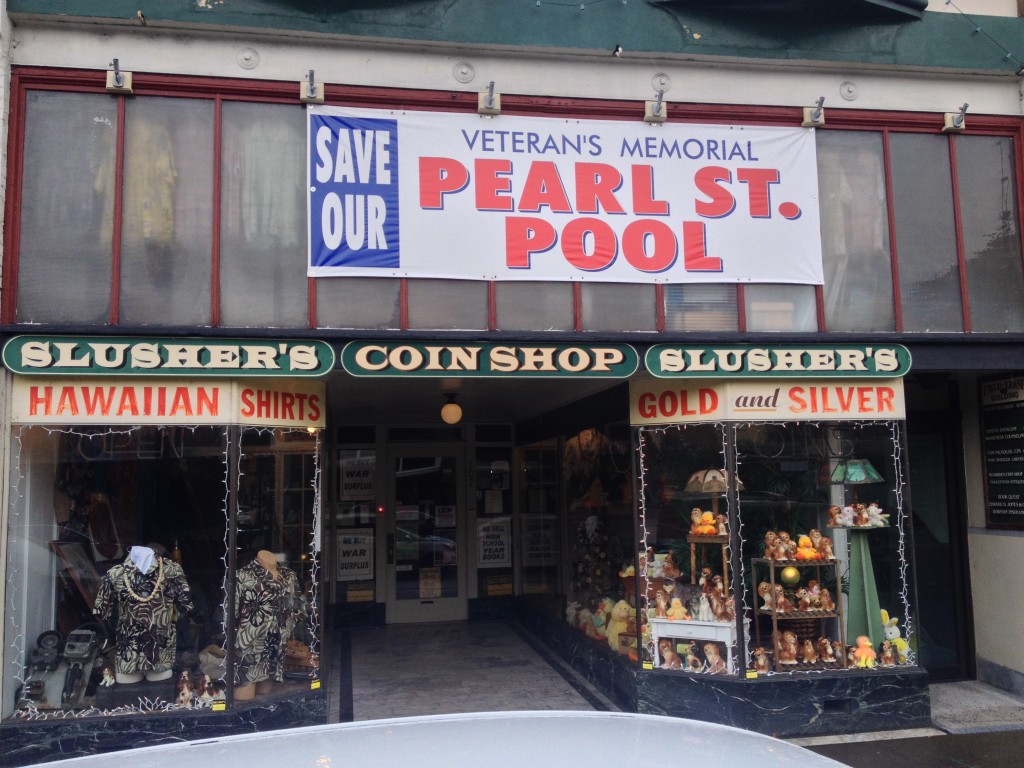 Let me guess, you are probably asking "Why are you doing a post about a coin shop? I thought this a blog about Tiki stuff?" Don't worry, gang. My blog is about all things Tiki and you will see why Slusher's Coin Shop in Centalia, WA totally deserves a write up!
Let me introduce you to Pat Slusher…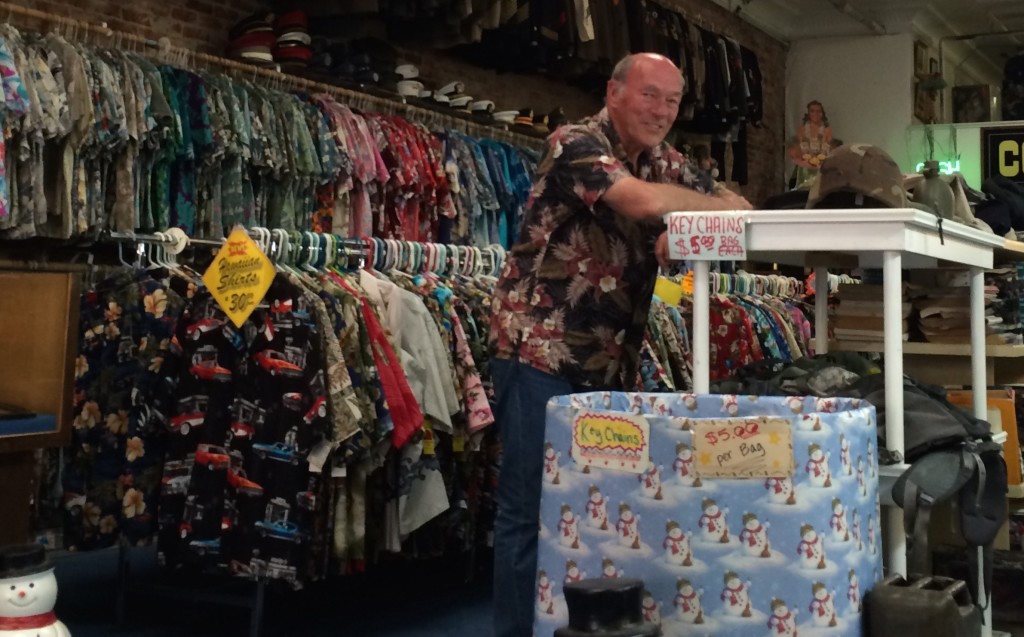 He not only sells coins at his store but, he also sells Hawaiian shirts—tons of Hawaiian shirts!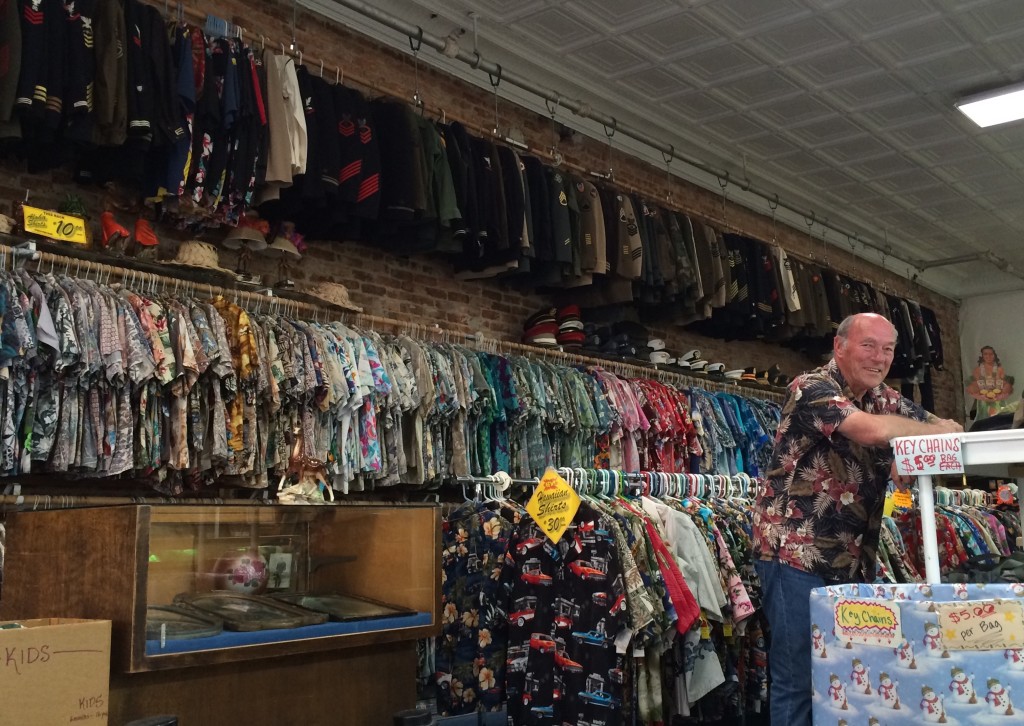 I found Slusher's Coin Shop by accident…
Centralia, WA has a historic downtown which is lined with antique shops. I was looking around and going from store to store when I came upon the storefront for Slusher's. I noticed Hawaiian shirts hanging in the window…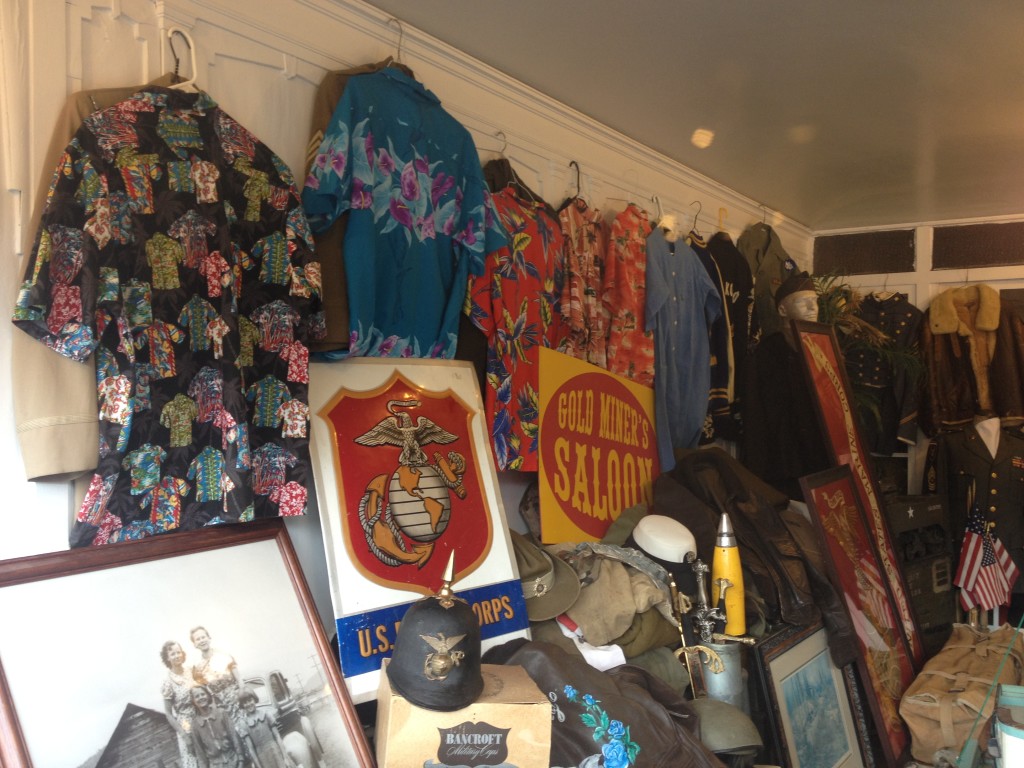 I thought it was strange that a coin shop had Hawaiian shirts in the window, so I went up to the door. Sadly, it was locked.
(The store isn't open on weekends, just during the week.)
I peeked inside and there were Hawaiian shirts everywhere!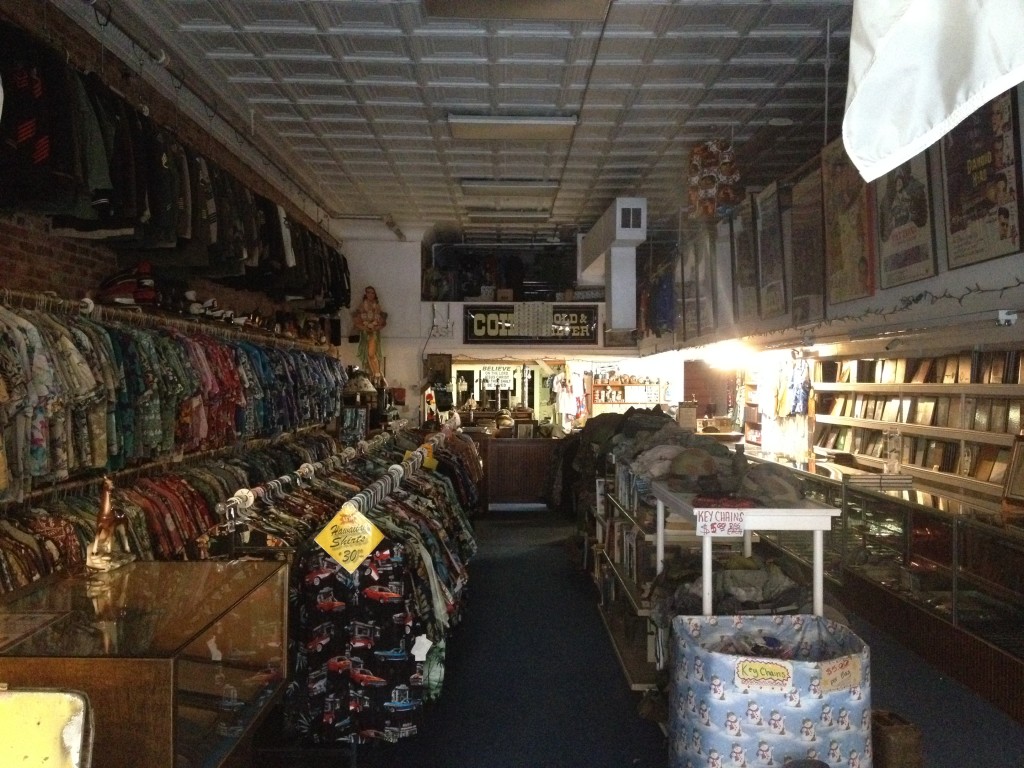 I needed to come back. A couple weeks later I had a day off from work, so I came back down to Slusher's and bought some shirts. The used ones go for 10 dollars a pop. What a bargain! I don't want to say how many shirts I purchased, but it was a lot!
How did a coin shop start selling Hawaiian shirts? Here is Pat's story…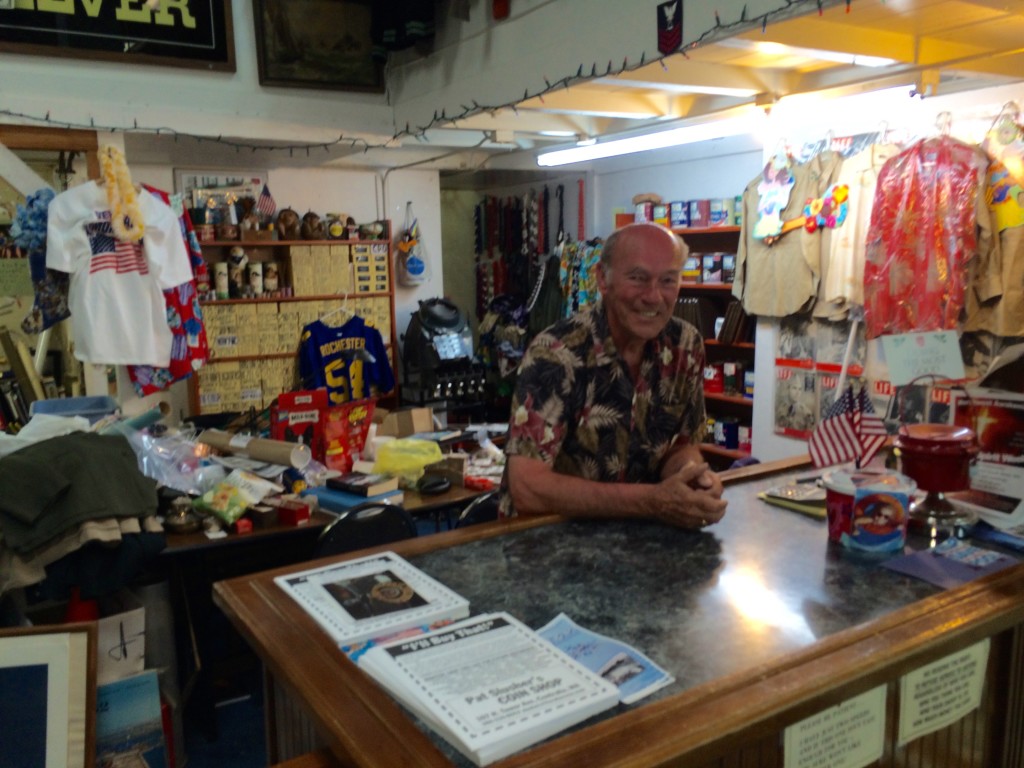 When Pat was serving our country in the navy, he was stationed in Hawaii. He ran out of civilian clothes and needed something cheap. He found a thrift shop that had a deal: 75 cents for two Hawaiian shirts, shorts, and a pair of flip-flops. This sounded like a great deal for Pat, so he stocked up his wardrobe.
After he came home from the navy, he had all these Hawaiian shirts in his closet. He decided to sell them at his coin shop. The shirts flew off the racks! This gave Pat a great idea! Pat returned to Hawaii and bought as many shirts as he could. He shipped them back to the store and started selling them along with the coins. He made that trip several times. The inventory he has today is still from those trips to Hawaii! Trust me, there are tons of Hawaiian shirts here!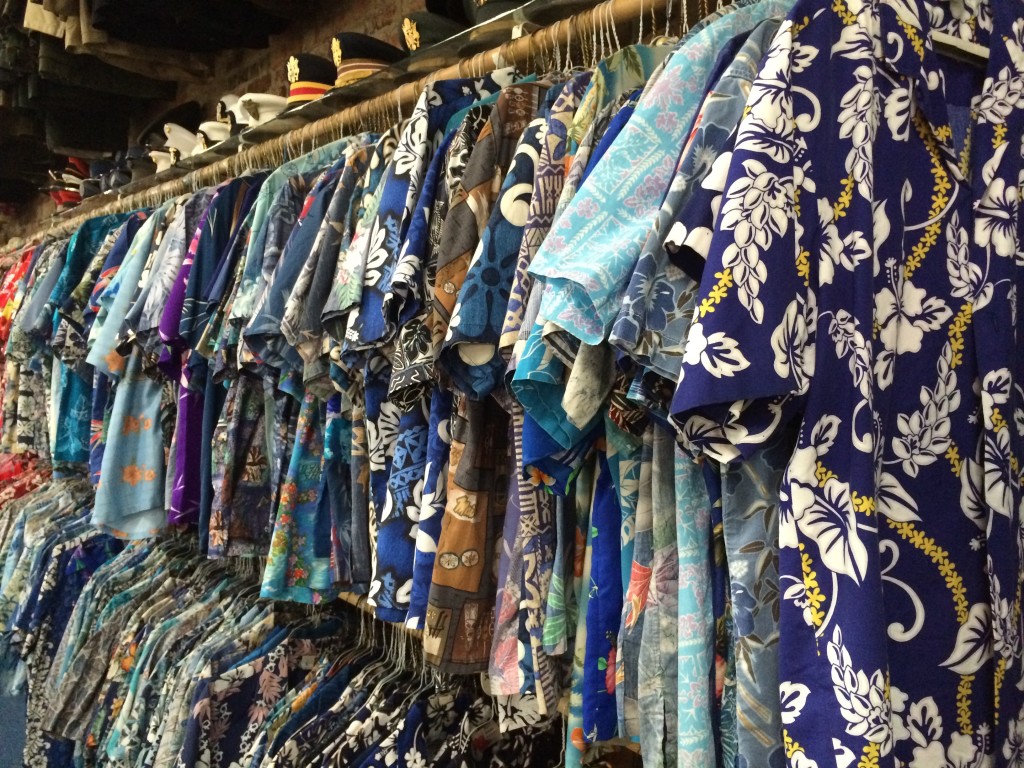 If you live anywhere in the Pacific Northwest and you're looking for Hawaiian shirts, Slusher's Coin Shop is where you want to go!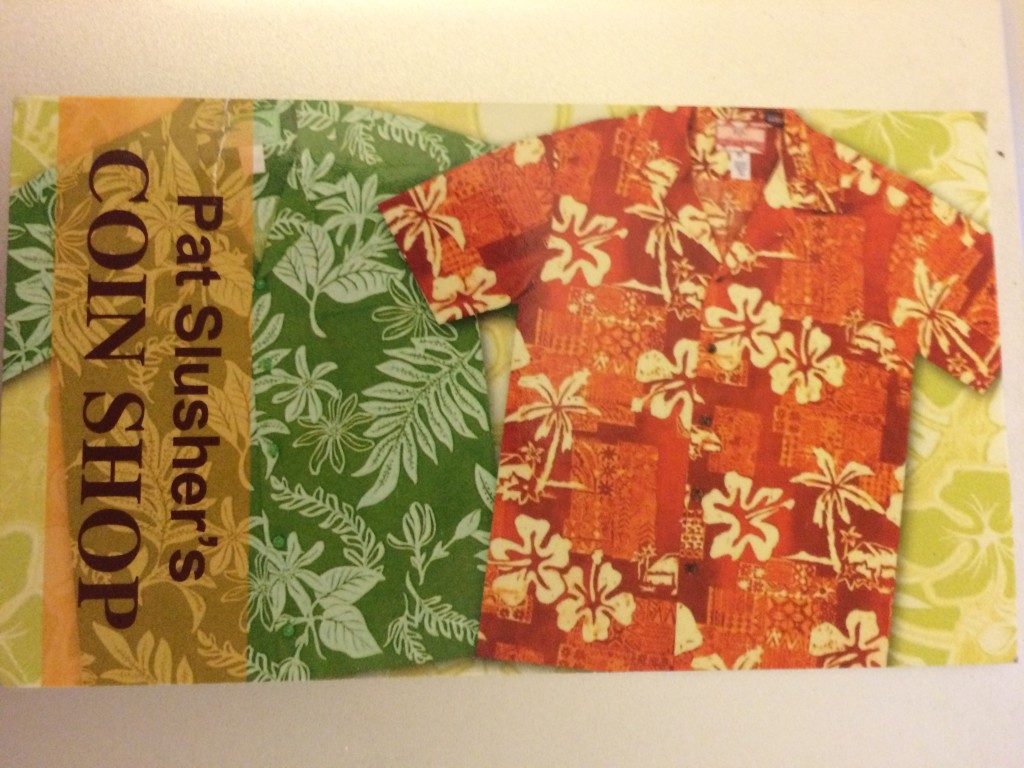 The shop is open until 5:00 Monday through Thursday.
Slusher's Coin Shop is located in downtown Centralia, WA
Here is the address:
Pat Slusher's Coin Shop,107 N Tower Ave,
Centralia WA 98531
Phone:360-330-8052
I want to thank my friend Kristin Donovan for letting me use her photographs for this post.