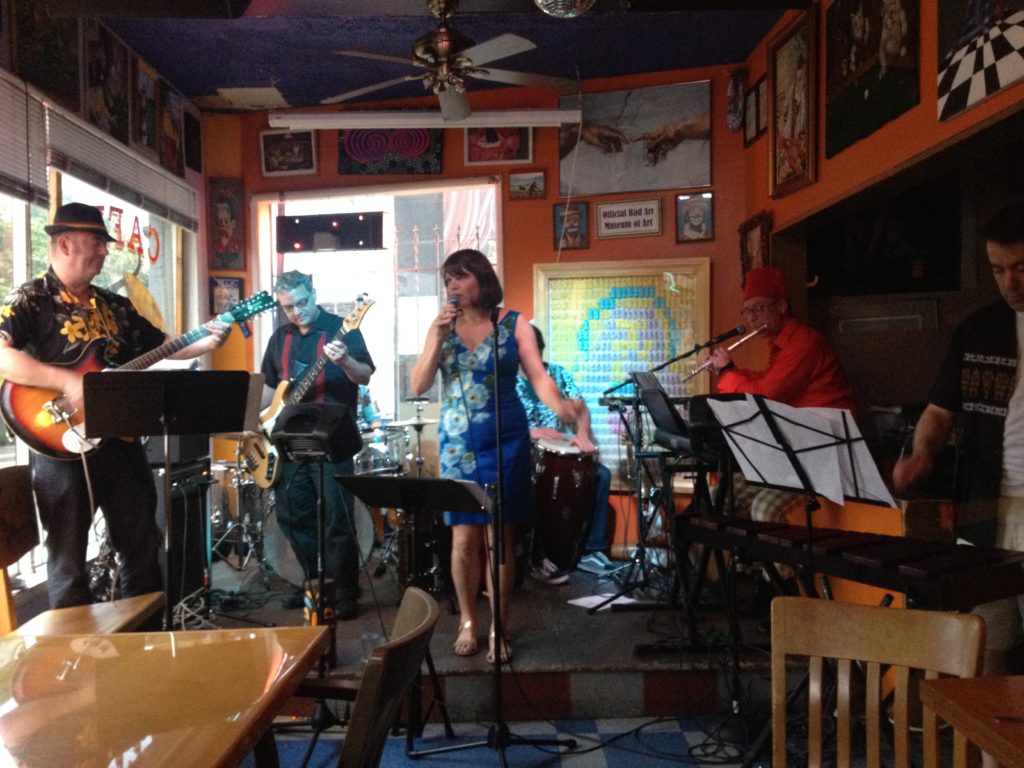 It's the middle of June and most of the country is experiencing a heat wave, except here in Seattle.
Here in the Pacific Northwest, we are enjoying grey, overcast skies.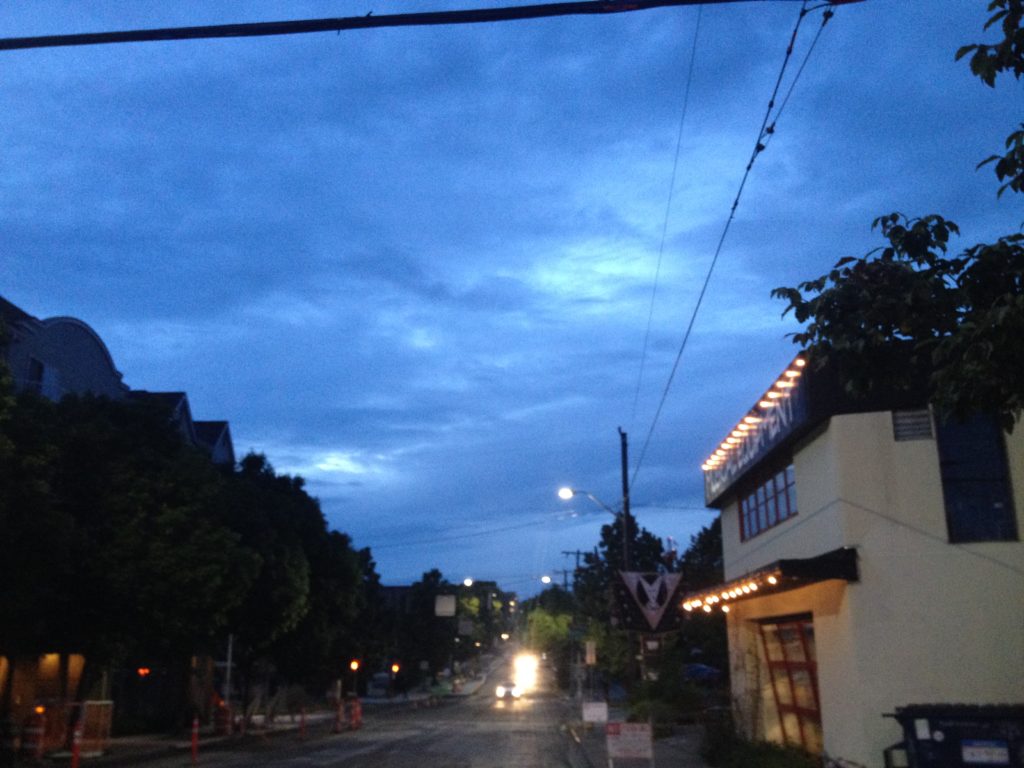 What a perfect time to enjoy some exotica!'
Café Racer hosted an exotica night featuring the Tikigraphs. Who are the Tikigraphs? The Tikigraphs are essentially the Spyrographs, but with some added percussion, which includes not one, but two bongo players, a slide guitarist, and even a marimba player!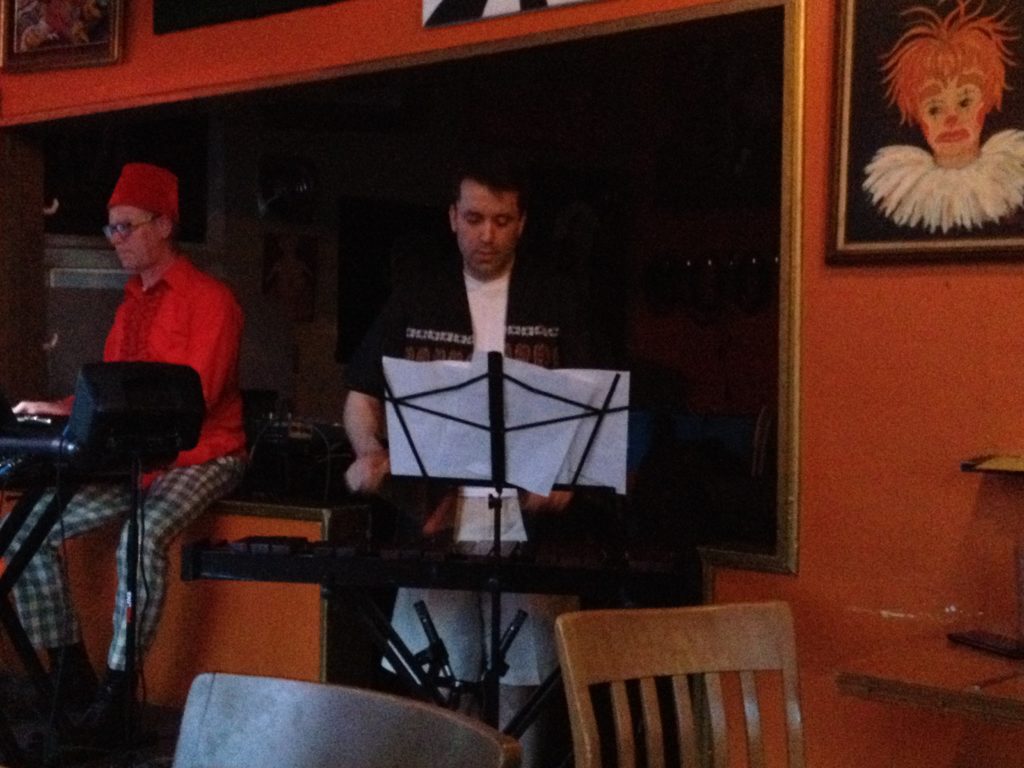 The Tikigraphs just played Tikifest at the Java Jive in Tacoma a couple months ago. They were great at Tikifest and they were great tonight. The Tikigraphs played two long sets of '60s surf and exotica goodness.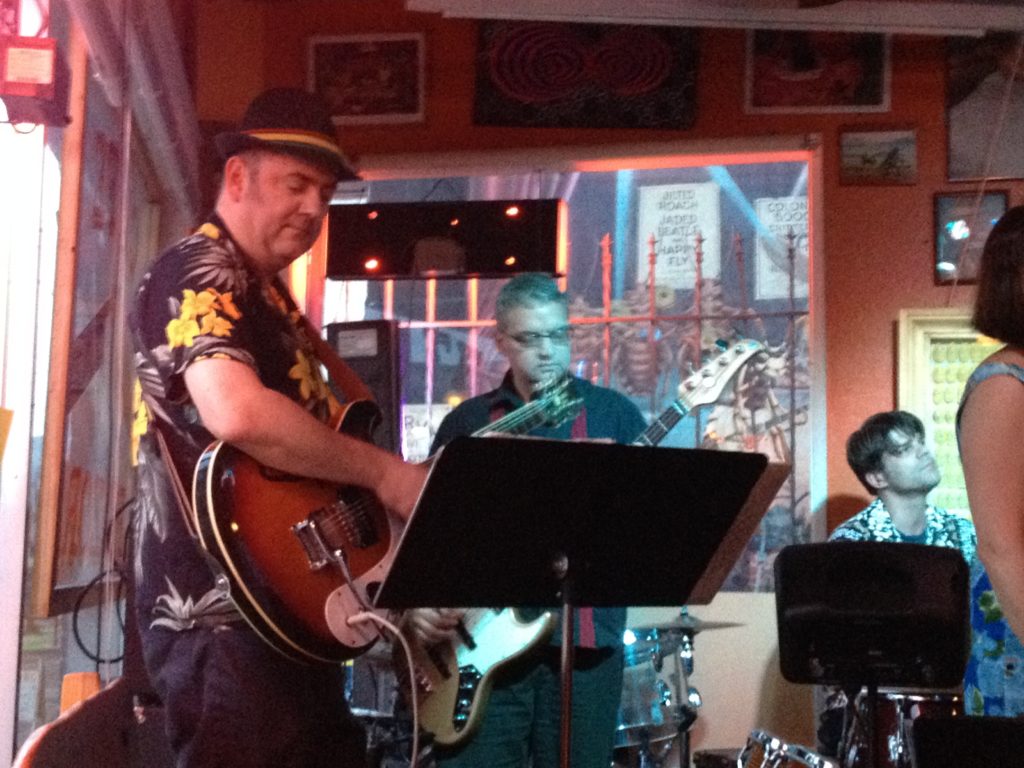 Here is a video clip of the Tikigraphs playing Quiet Village. Yes, that is Cheryl doing the bird sounds!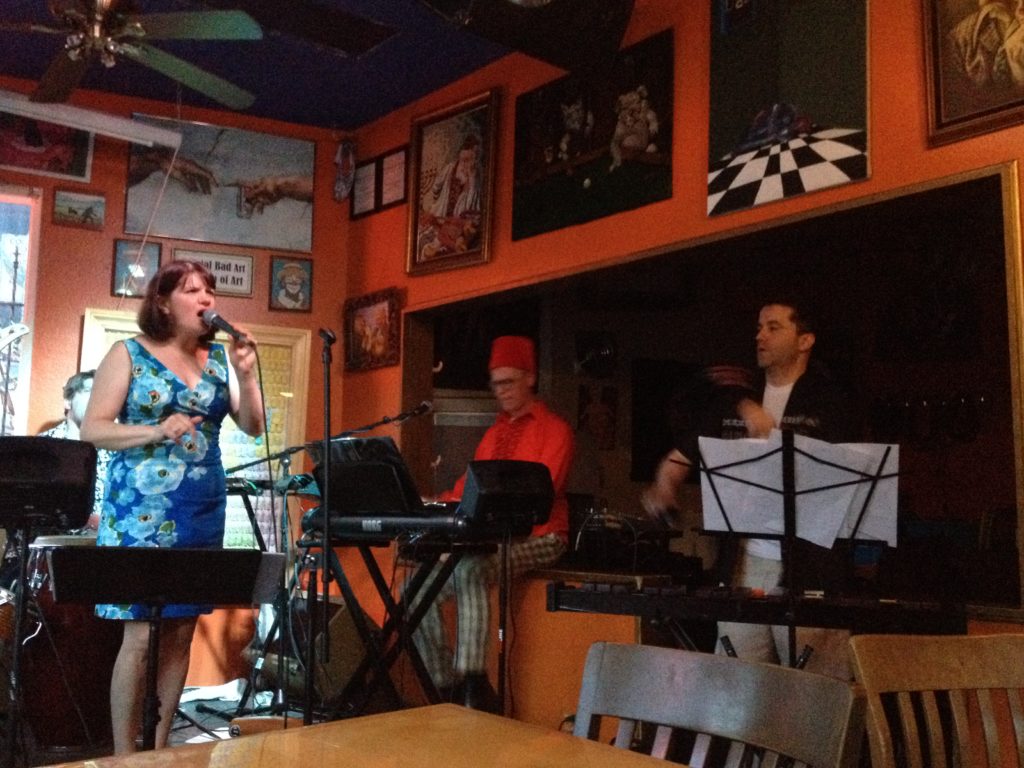 The Tikigraphs also pulled out some bossa nova hits like "Agua de Beber." Here's a video clip…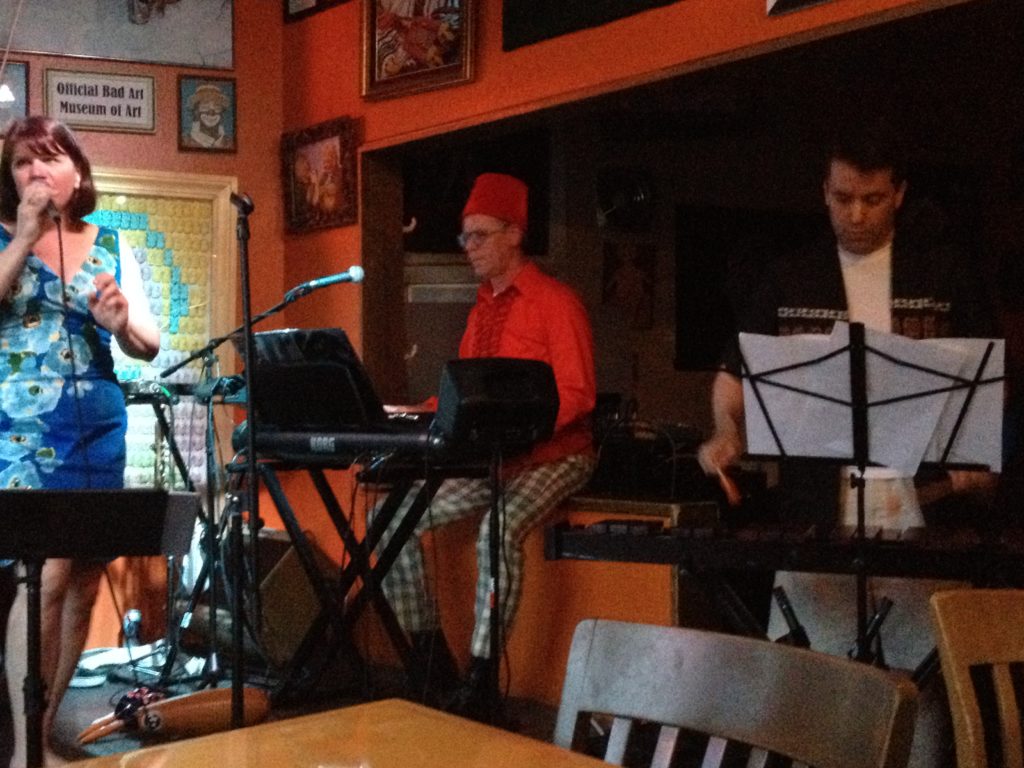 After two hours of being whisked away to a tropical paradise by soothing sounds of the Tikigraphs, it was time to go home. The clouds outside Café Racer turned to rain. I won't be the first to say this, but dealing with the rain in Seattle is hard. However, going to see the Tikigraphs play definitely helps!
Here is The  Tikigrpahs/Spyrographs website.
And Facebook page.
The Café Racer is an awesome bar. Here is their website.
And Facebook page.
What to find out what happened at Tikifest? Click here.