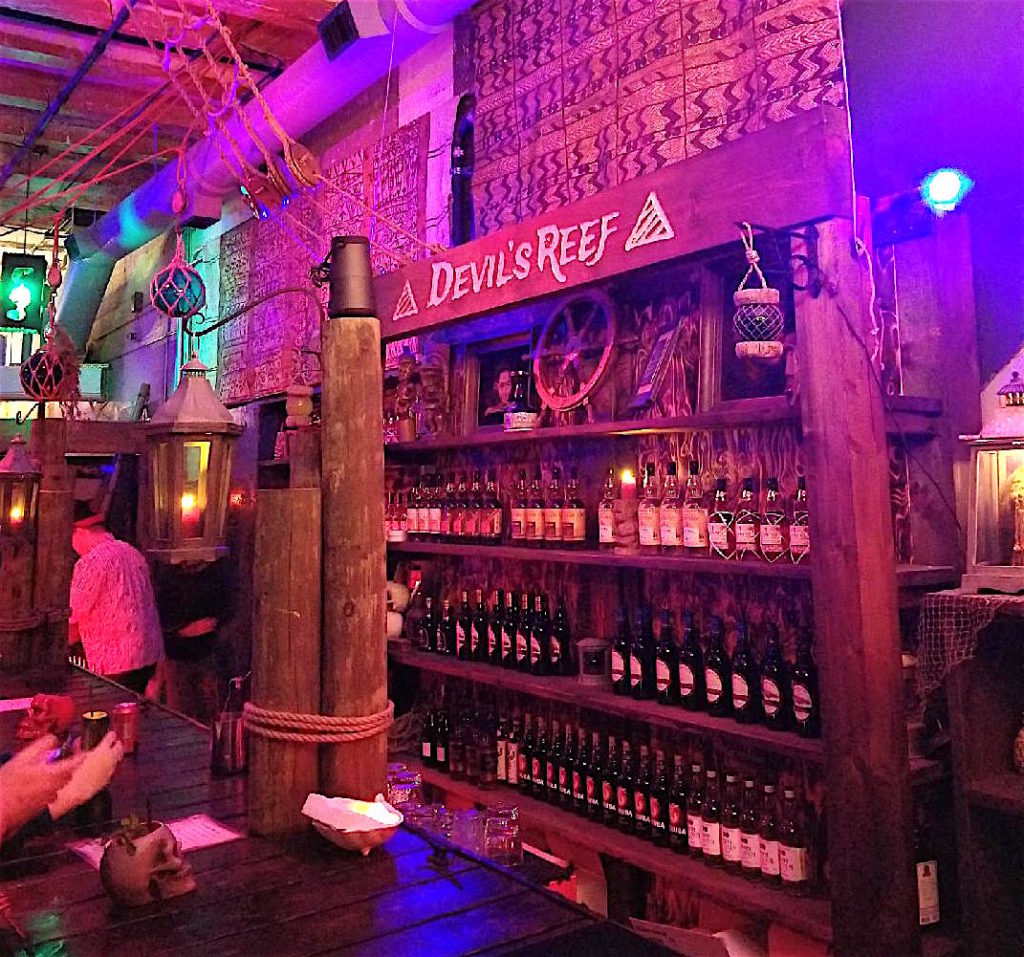 The Devil's Reef makes me want to move to Tacoma!
Tacoma now has not one but two incredible Tiki bars. Tacoma Cabana's Jason Alexander and Robyn Murphy have been planning on opening up another Tiki bar for sometime. They were looking to build a bar up in Seattle but sadly nothing worked out. A space became available in Tacoma's Opera Alley. The sign should say rum not wine!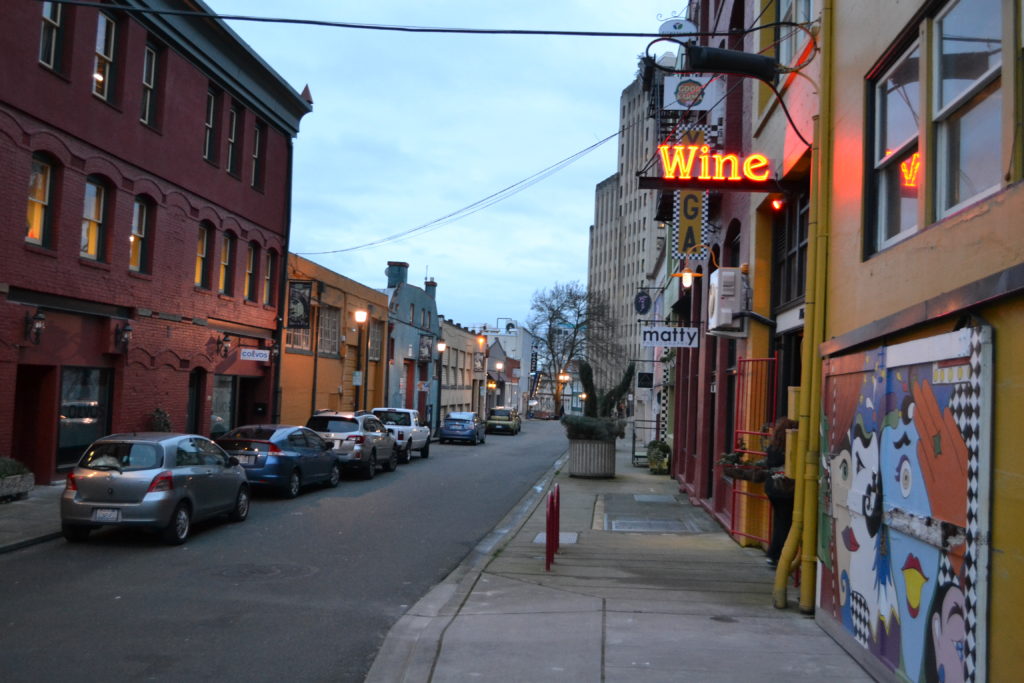 Jason and Robyn checked it out, liked what they saw, said yes and spent the next six months or so building up the Devil's Reef by hand…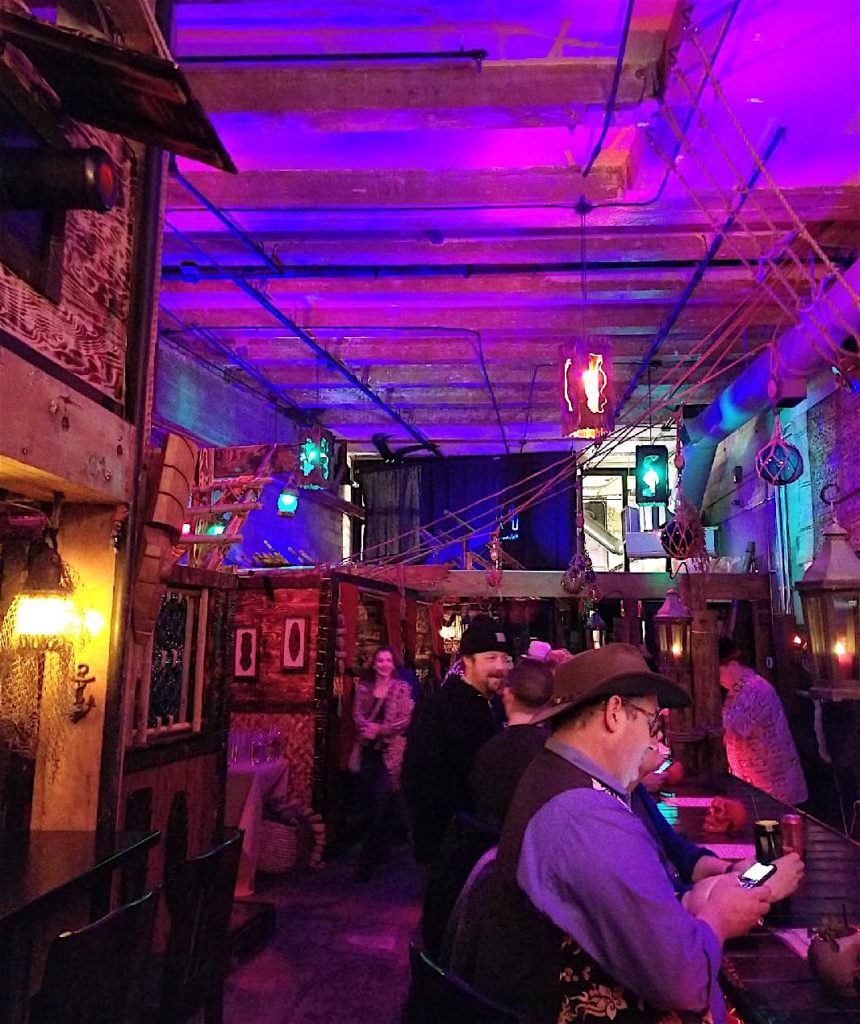 Yes, everything you see in the Devil's Reef was handmade by Jason and Robyn.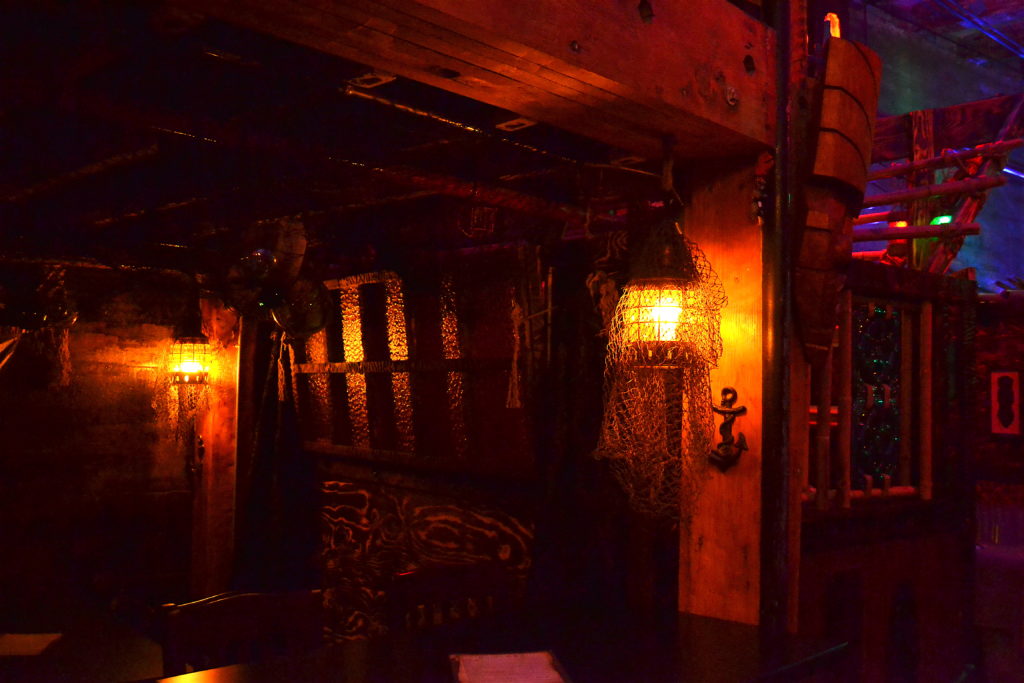 All the booths were handmade…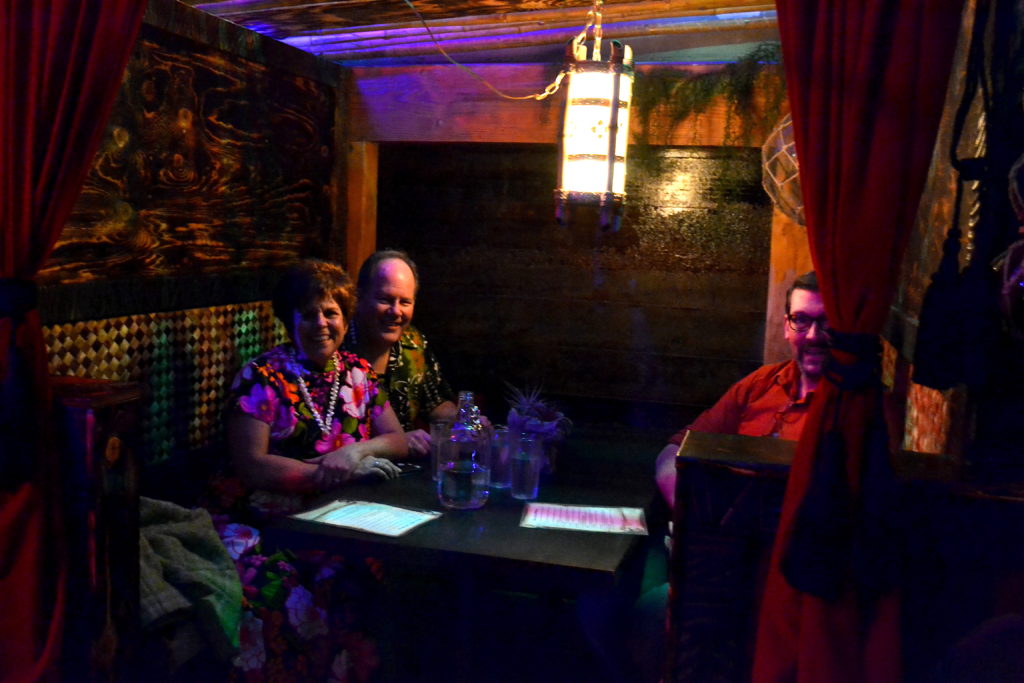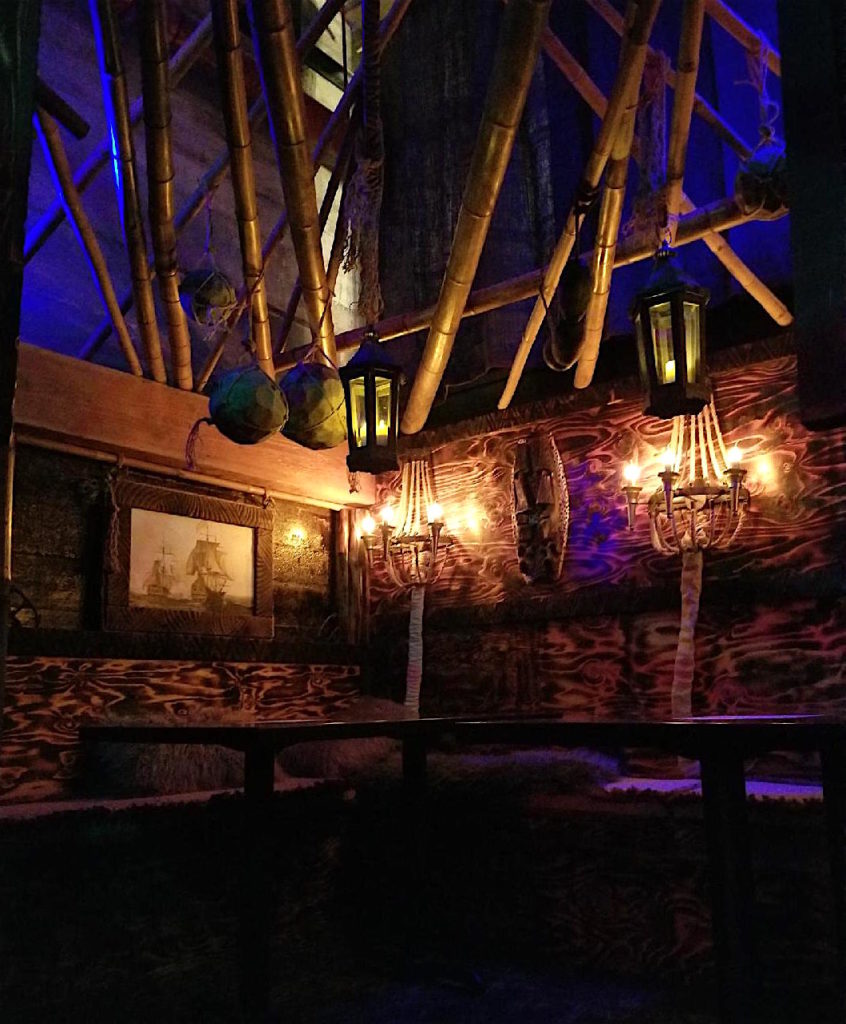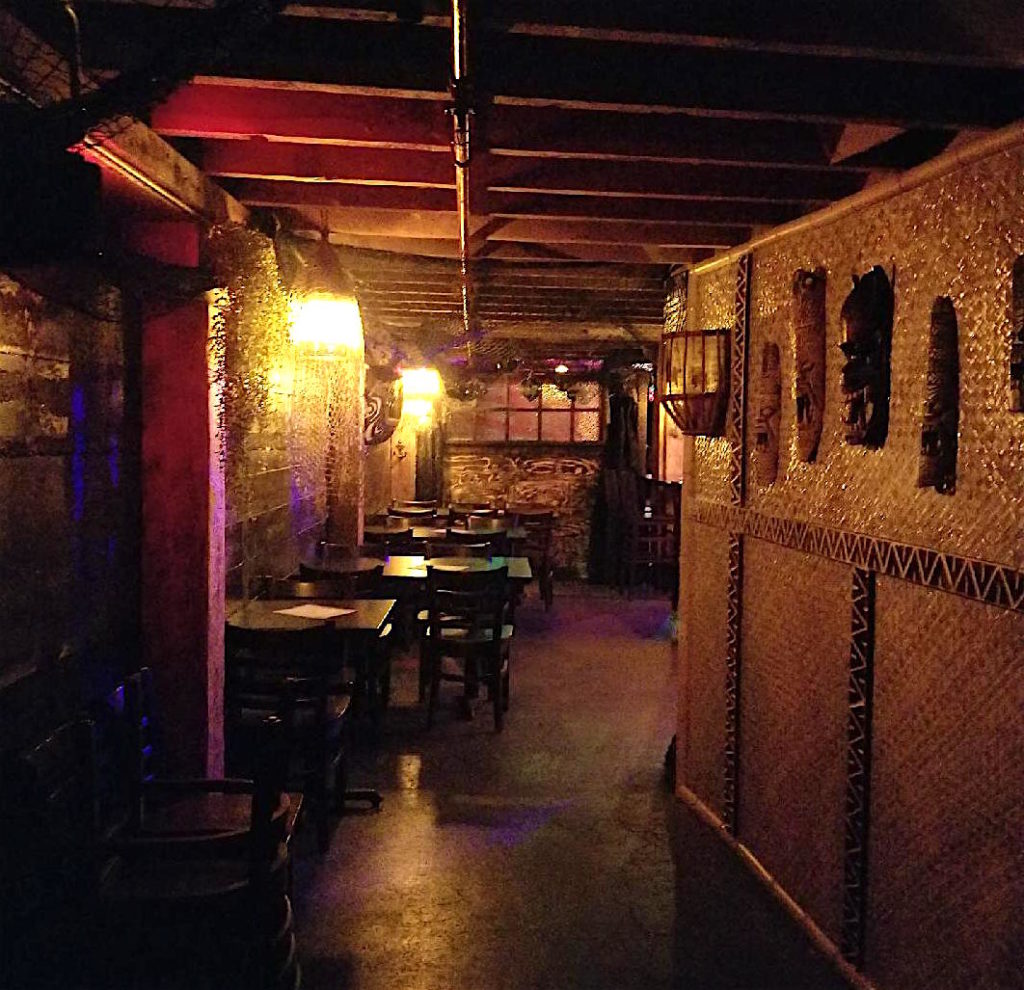 With sound effects. Yes! It literally sounds like you are inside an old ship out at sea.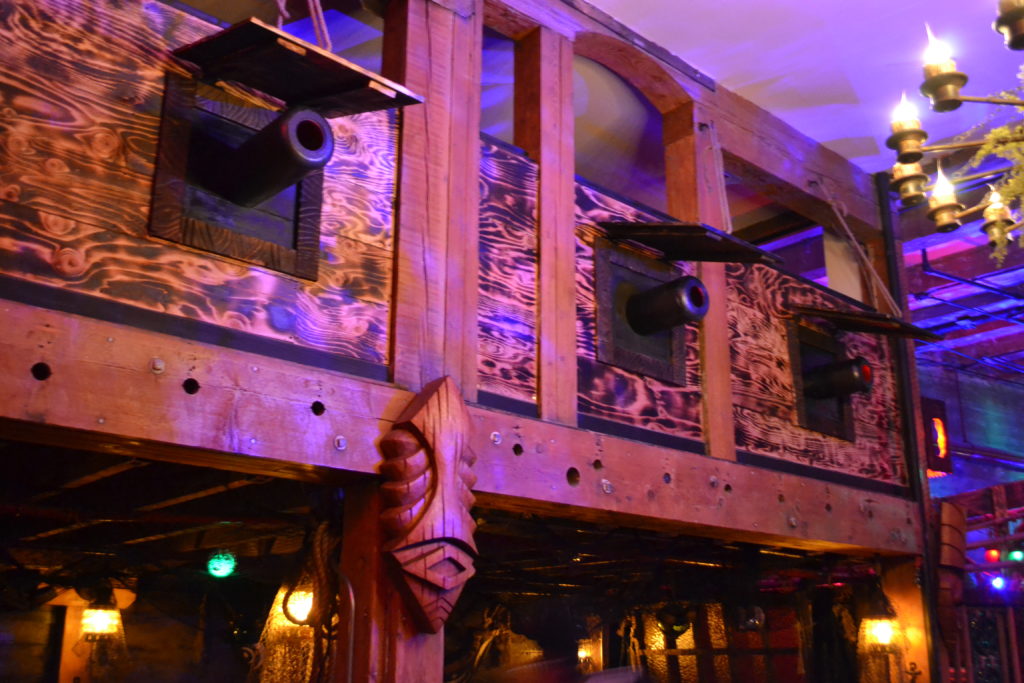 The décor is truly stunning from afar…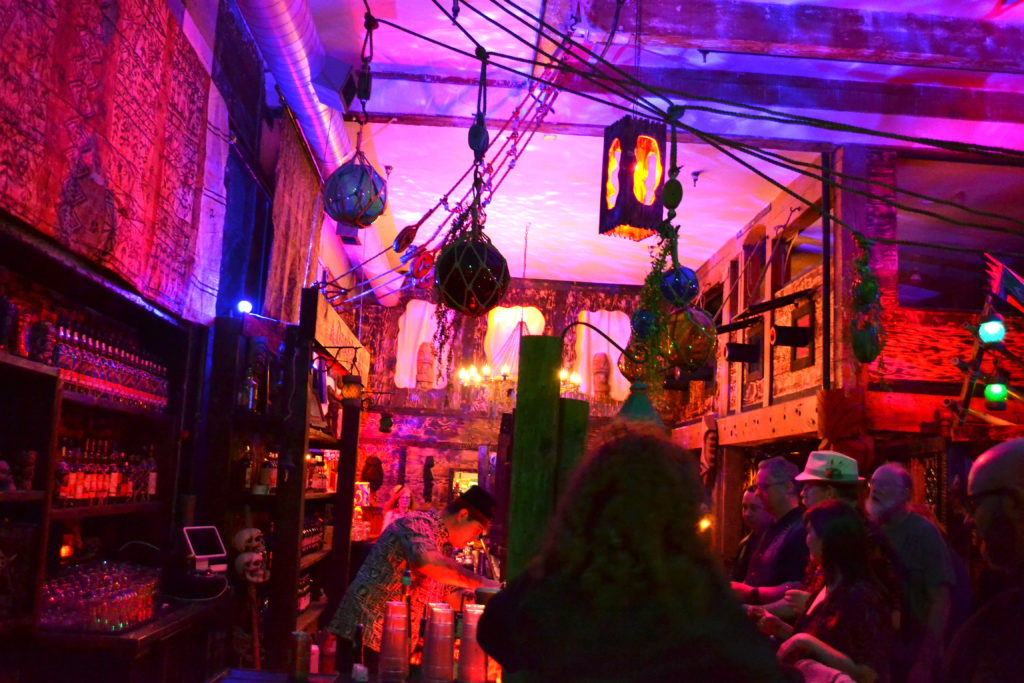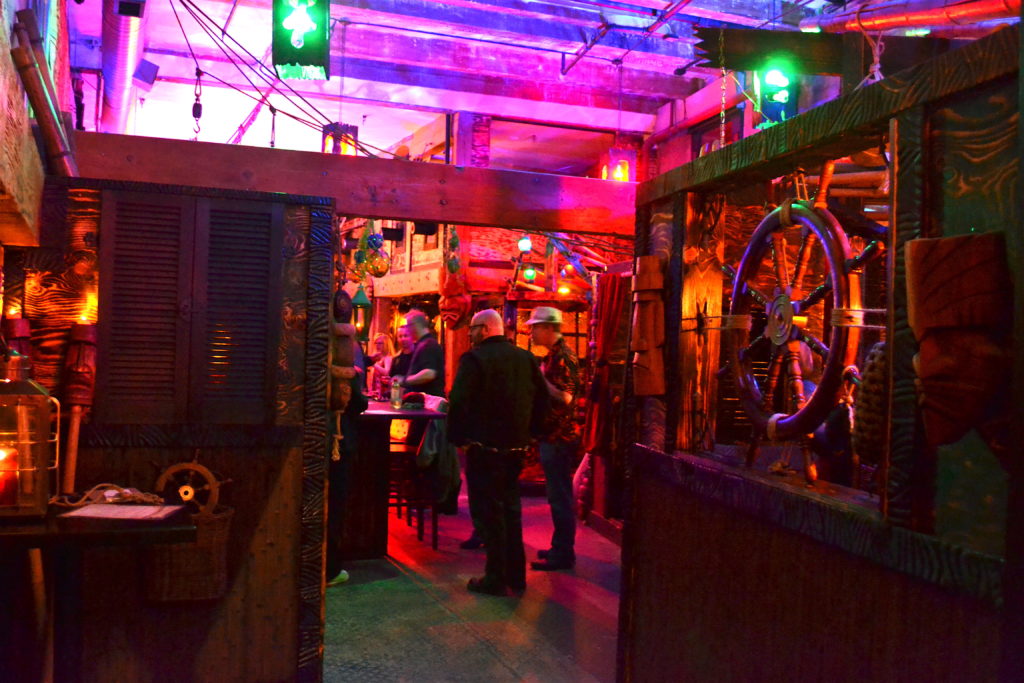 And close up…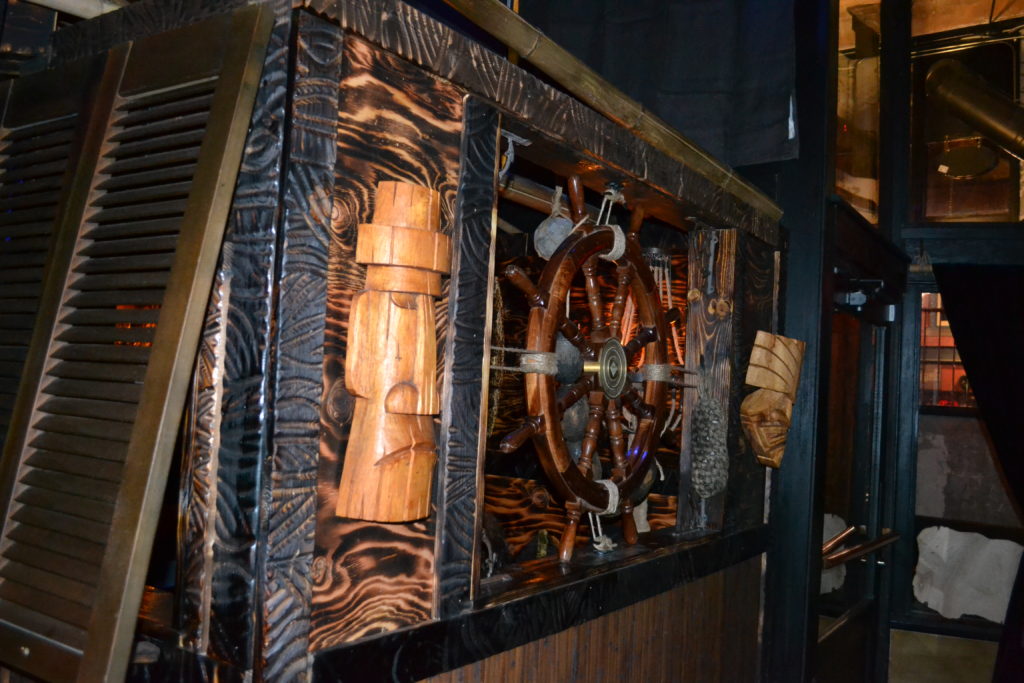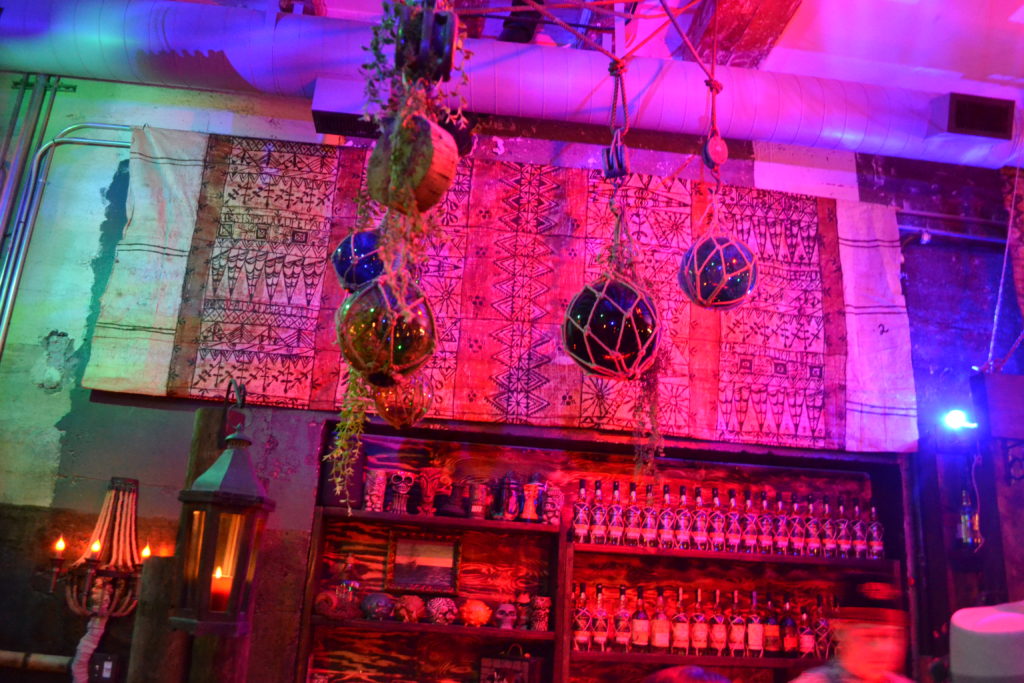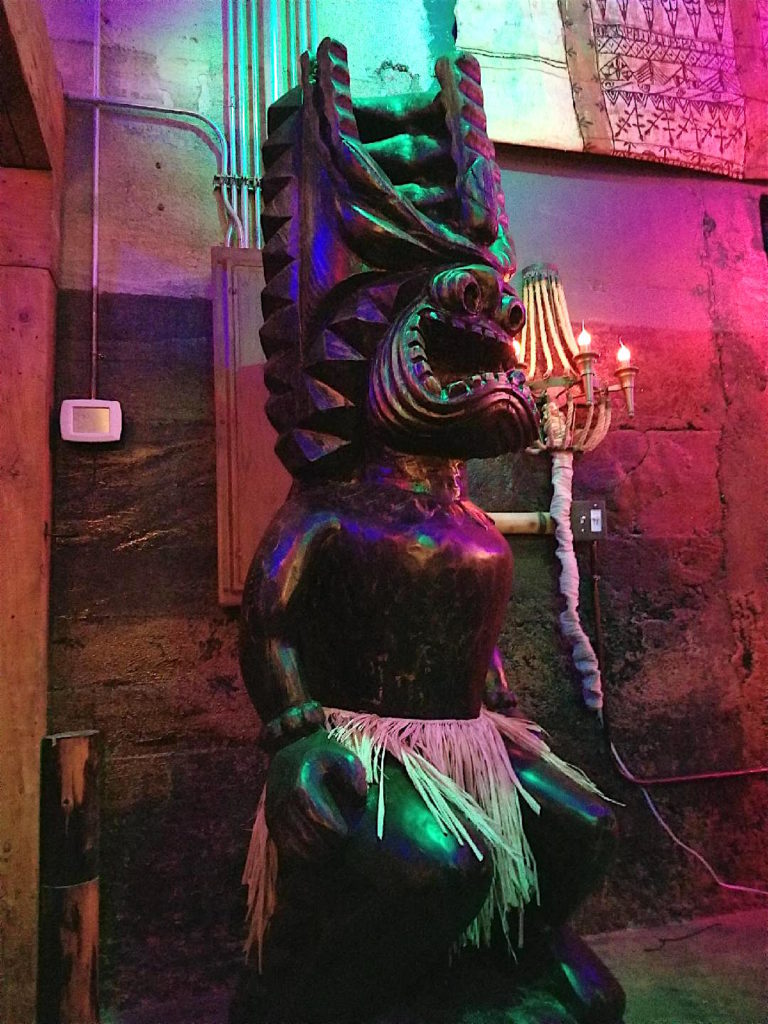 The Devil is in the details and in the cocktails…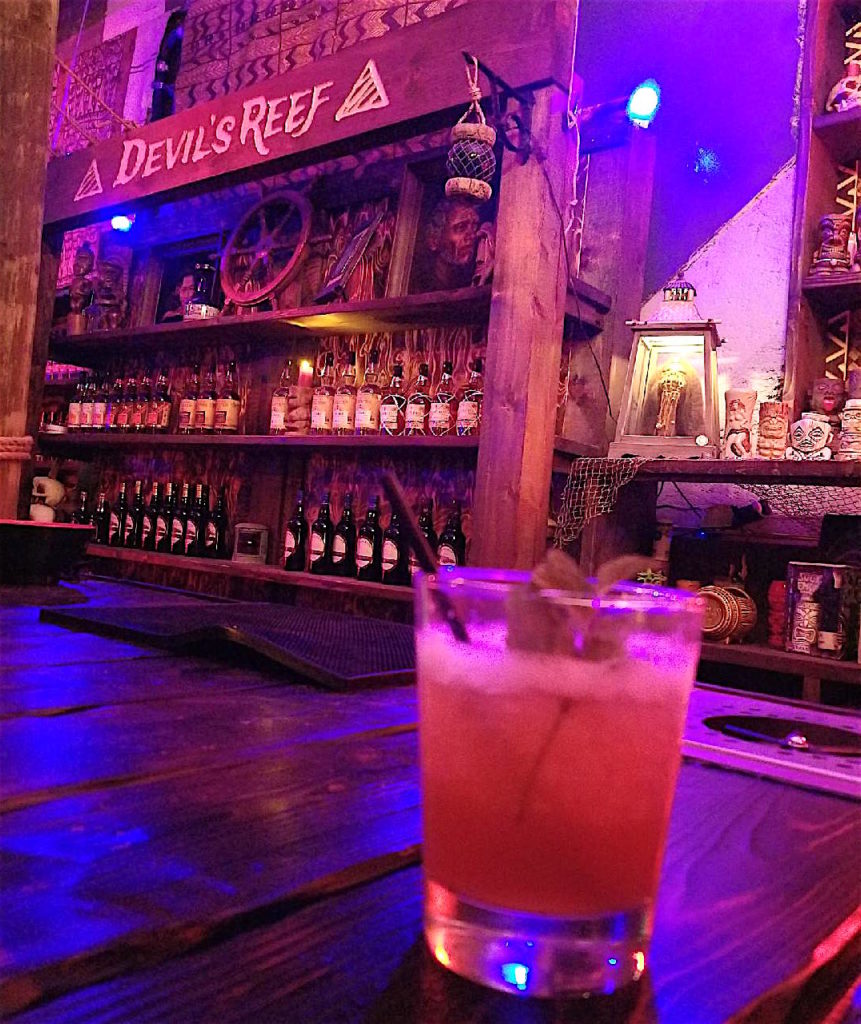 The Devil's Reef is only a few short blocks from Tacoma Cabana. It's about a seven minute walk. I timed it! Jason wanted to create an entirely different menu from Tacoma Cabana. Great idea! This gives people a reason to visit both bars.
Here was the VIP drink menu…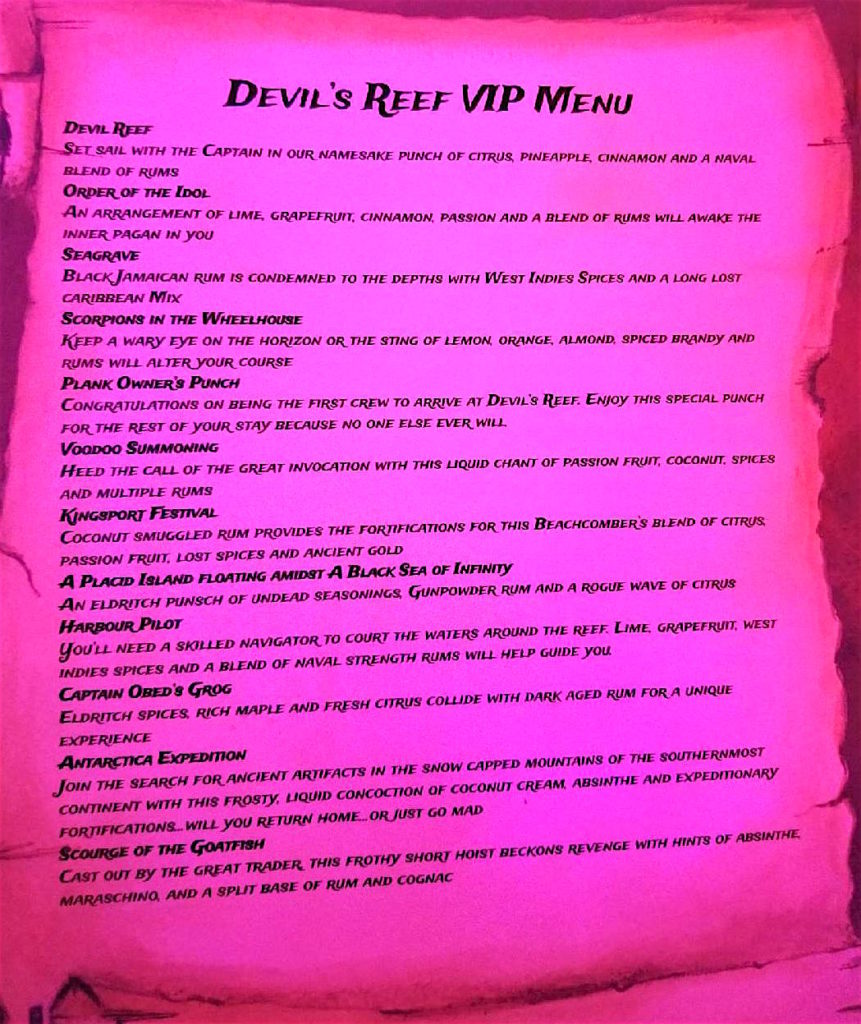 The drinks were incredible.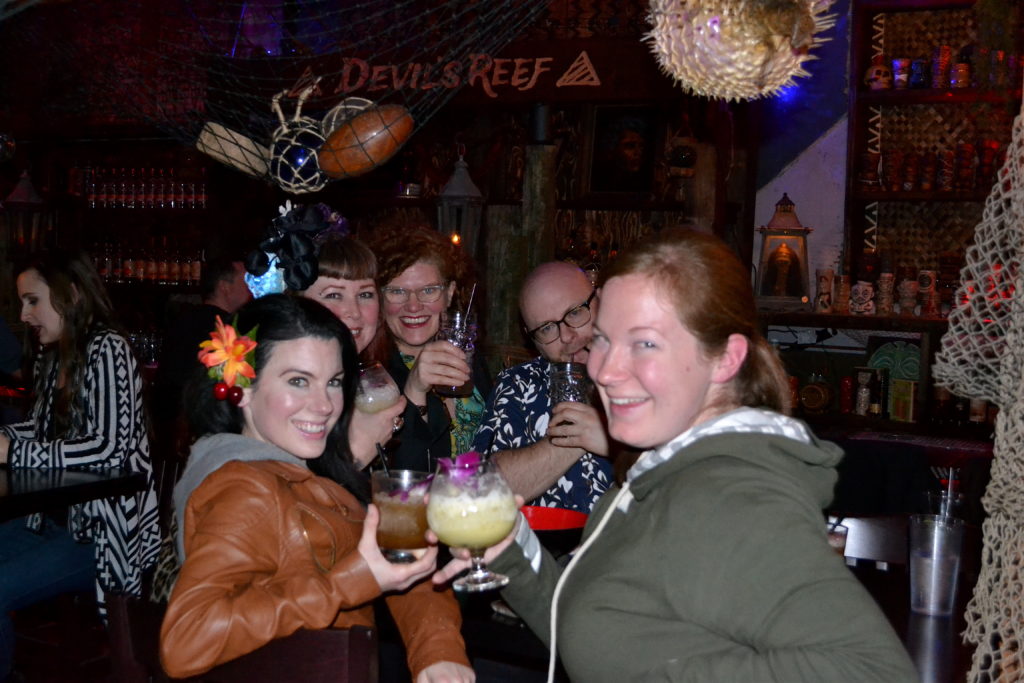 Jason Alexander had the spirit of old Donn Beach in him when he came up with his drink creations for the Devil's Reef.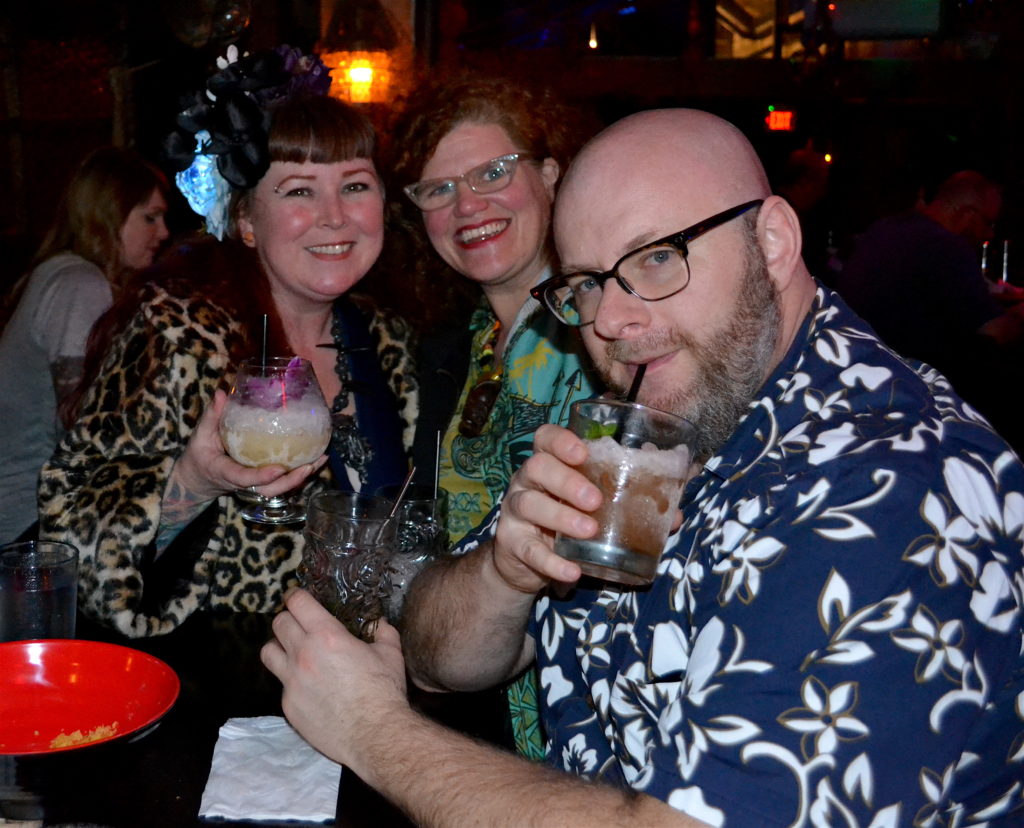 How can I describe the drinks at the Devil's Reef? Deep dark, spicy and sinister!
And most importantly, unique!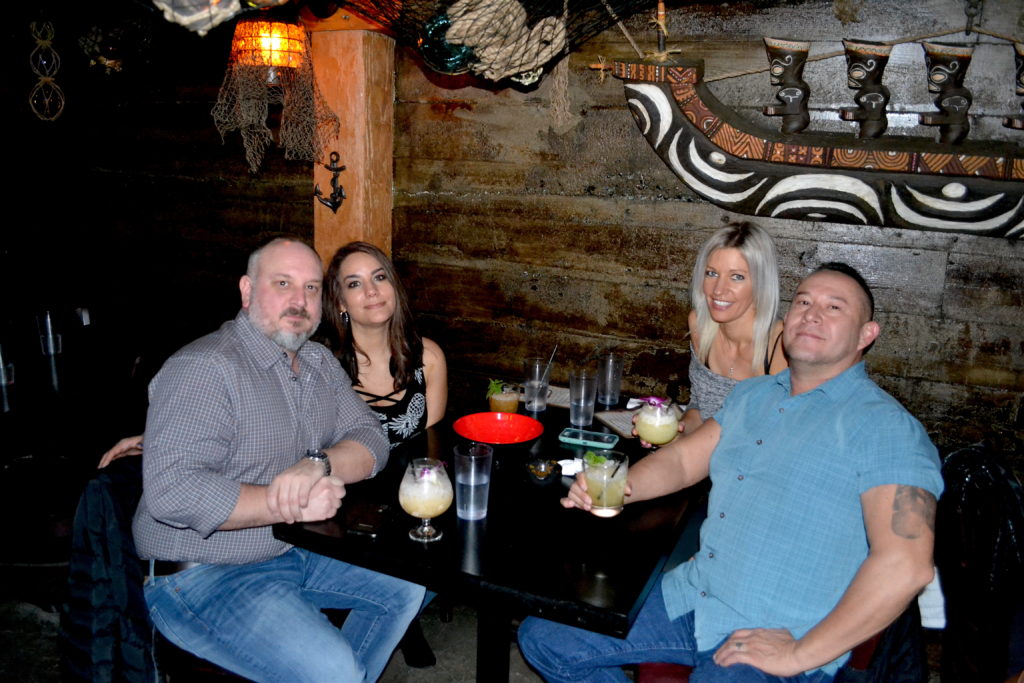 I've been around the country and had my share of tiki drinks but I can honestly say I've need tasted anything like the great drinks at the Devil's Reef!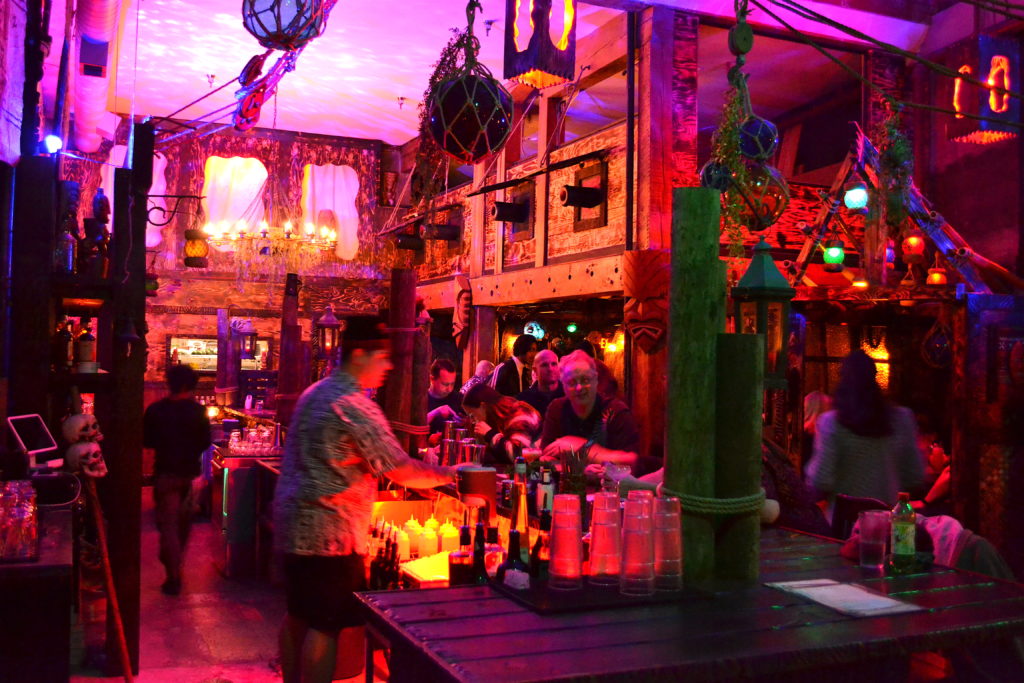 Jason and Robyn really have created something special with the Devil's Reef but I think they created something even more important…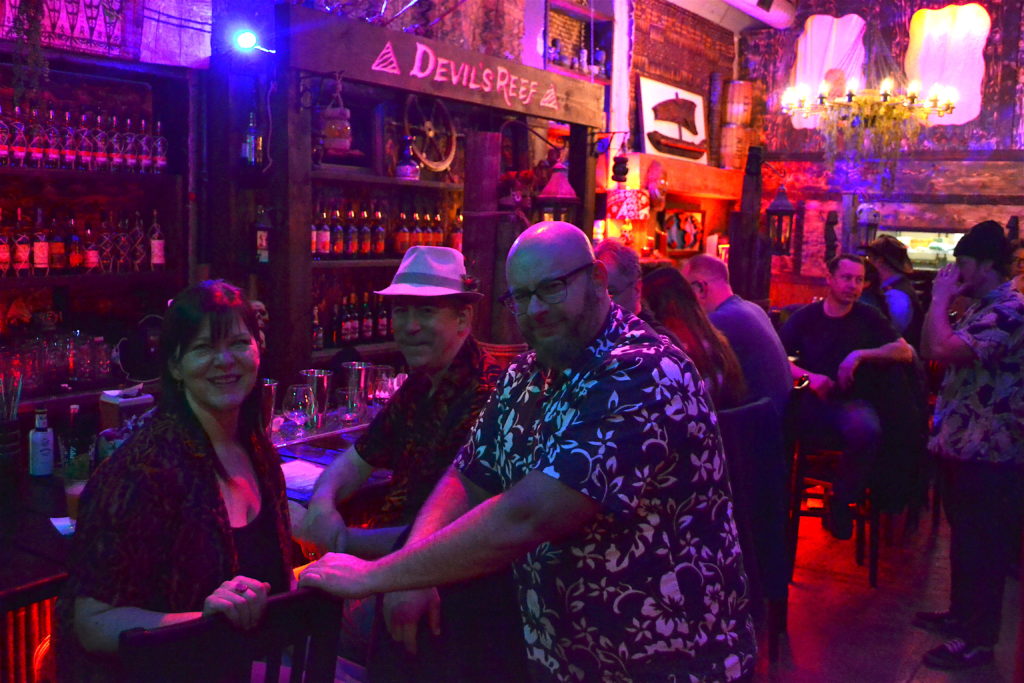 They made Tacoma Washington a true tiki destination with Tacoma Cabana and now Devil's Reef! The sky is grey and gloomy here in the Pacific Northwest but Jason and Robyn's future is looking very bright!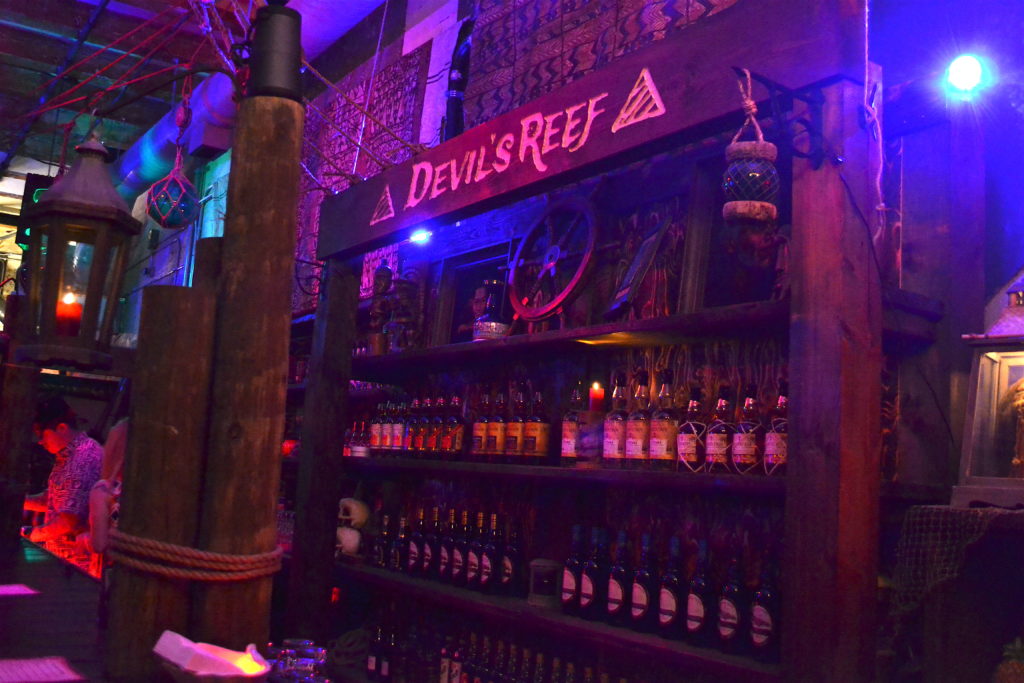 I'd to thank Travis Bay for his photographs used for this post.