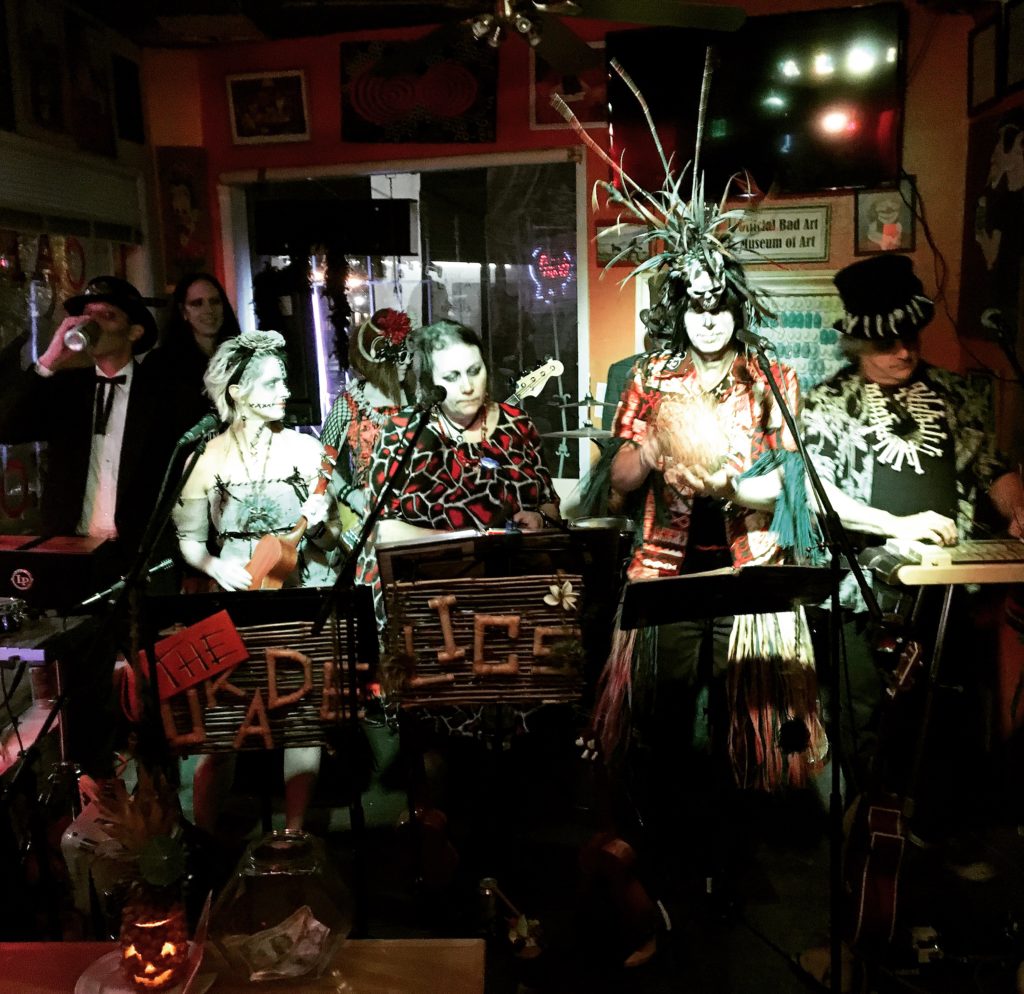 I'm not going to celebrate Halloween this year…
I'm going to celebrate HULAween with the Ukadelics!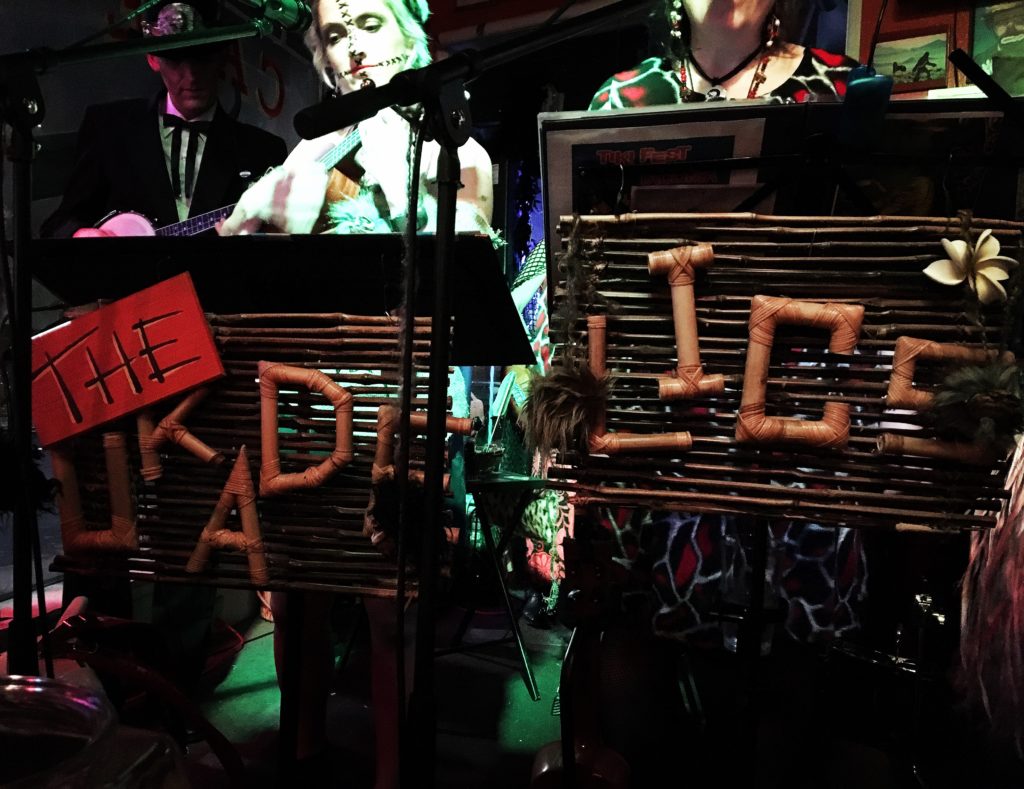 Voodoo Island Hulaween with the Ukadelics…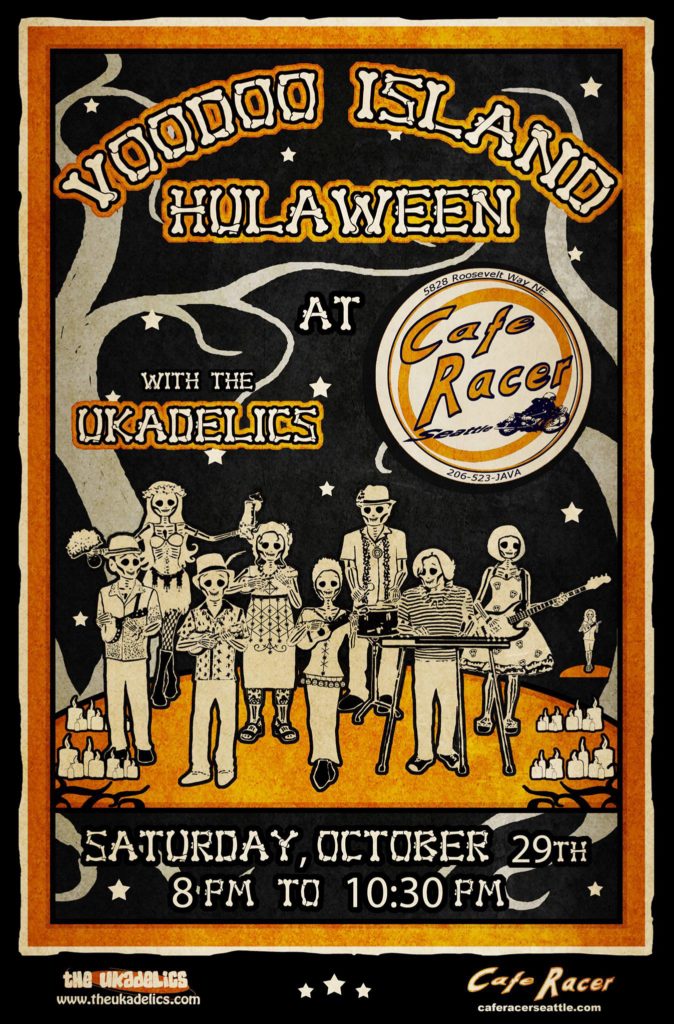 Combining Tiki, Halloween, and Voodoo: what an awesome idea! I think it's safe to say that Jeffrey, the MC of the Ukadelics, embodied all three perfectly…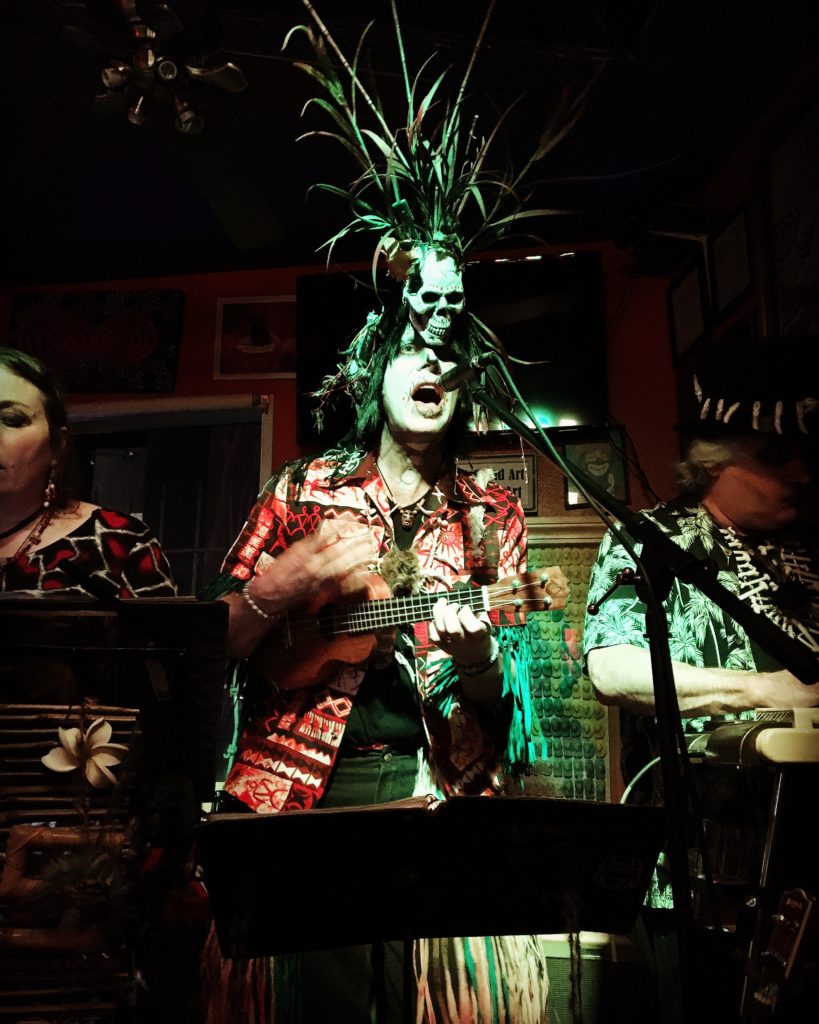 Café Racer is a small but cozy bar in the University District of Seattle. It has a tiny stage, but somehow all of the eight members of the Ukadelics managed to fit on it!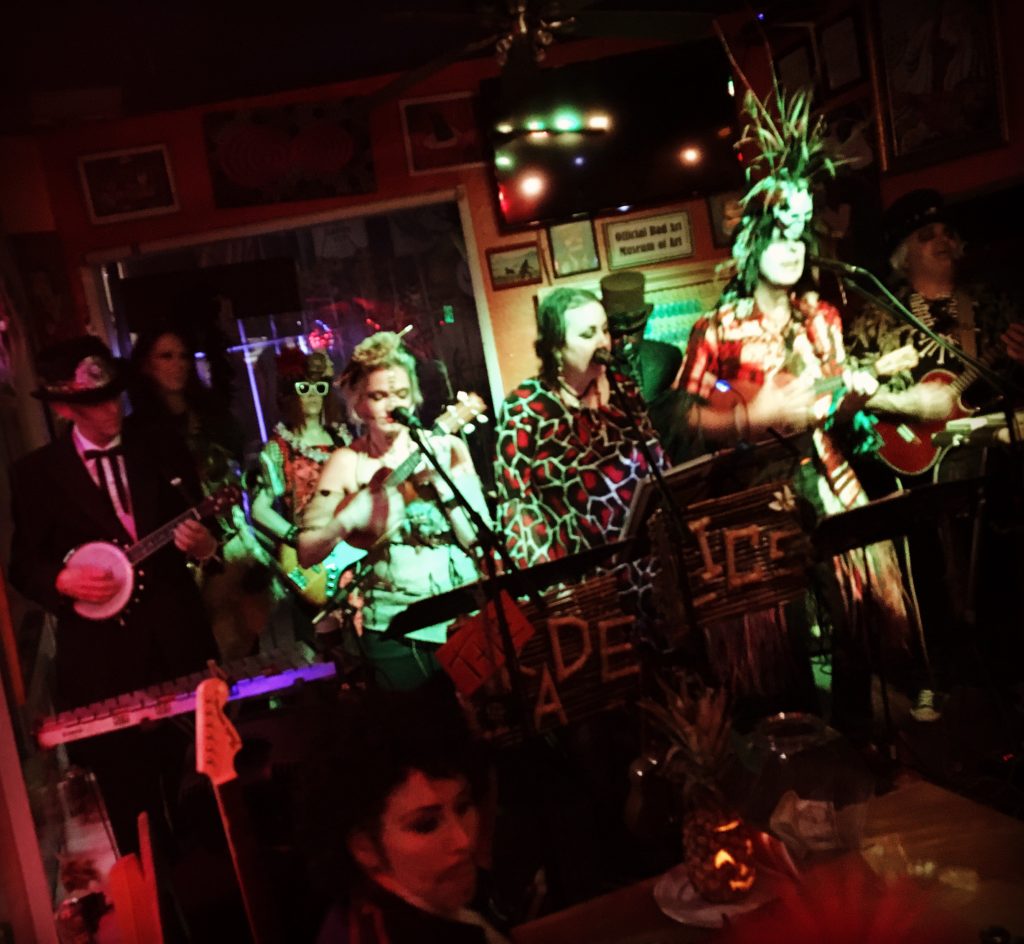 The Ukadelics entertained the crowd with a clever mix of Exotica, Hawaiian, and '50s Halloween songs…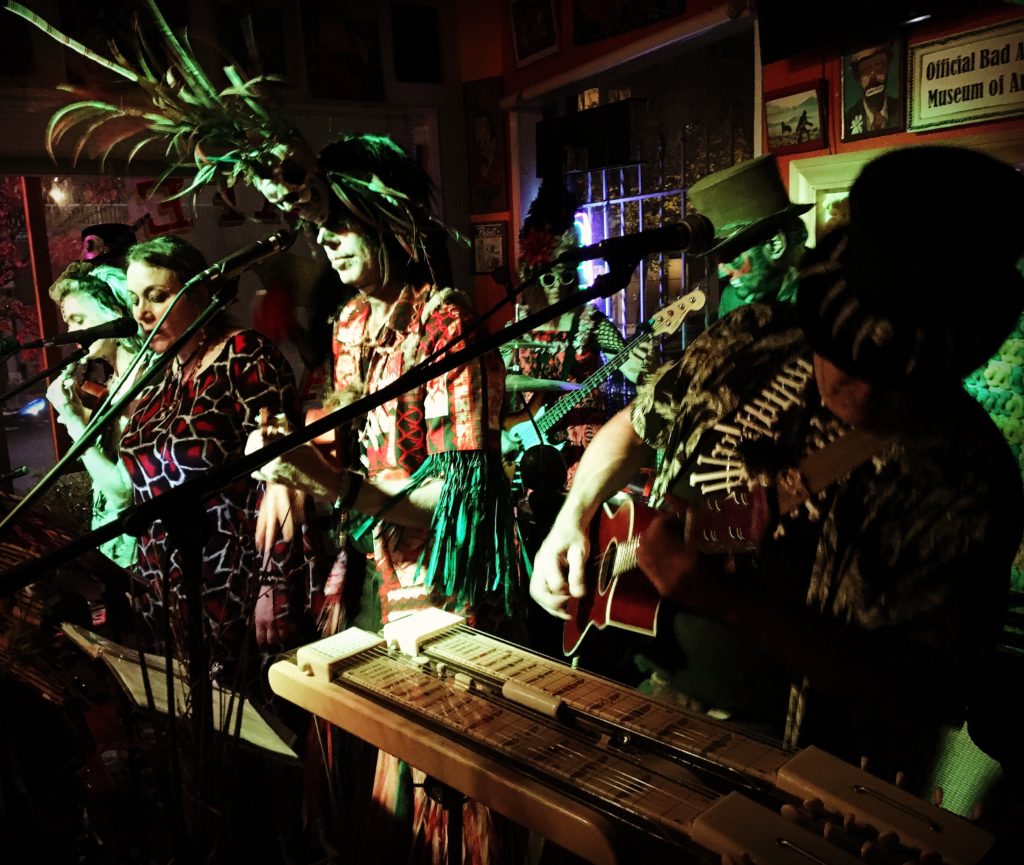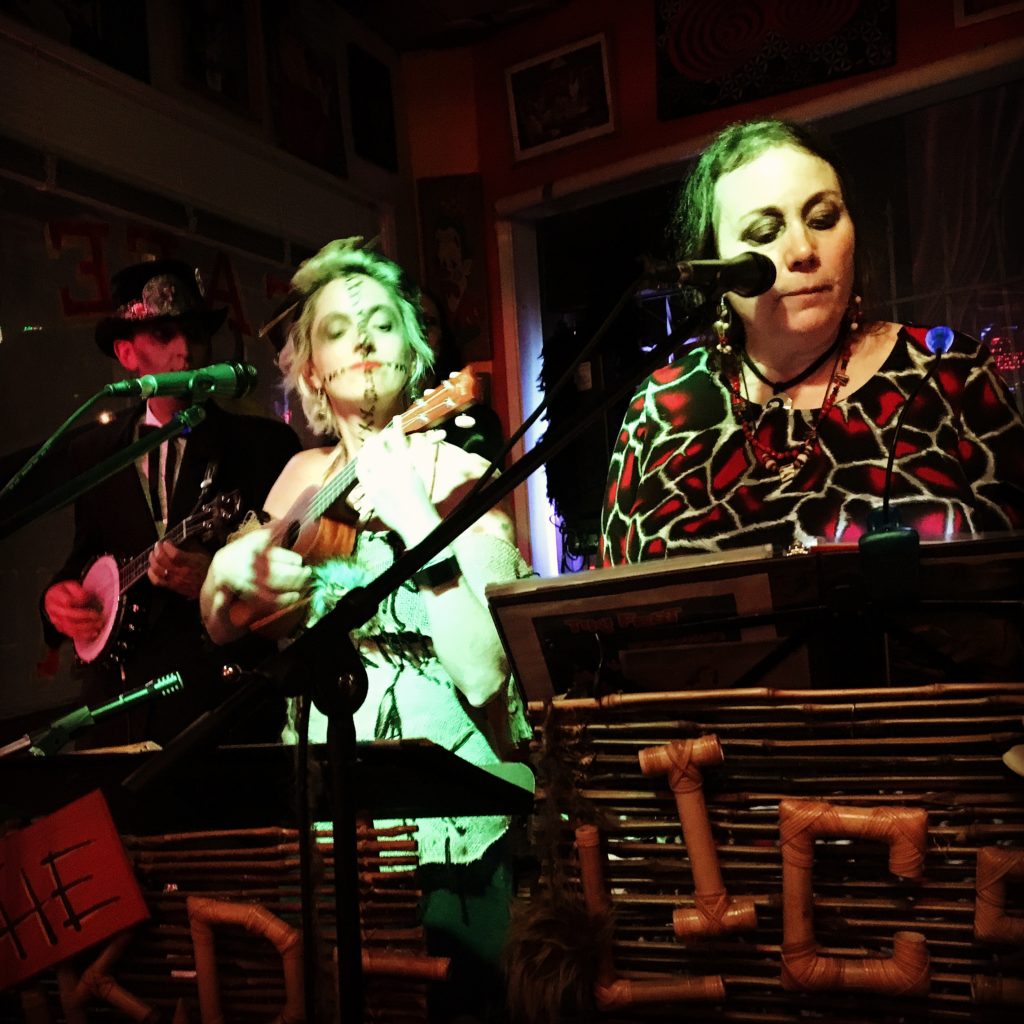 My favorite tune of the night was "Witchdoctor" from David Seville!
Halloween costumes weren't required, but encouraged. Nothing like seeing this crowd dancing behind you!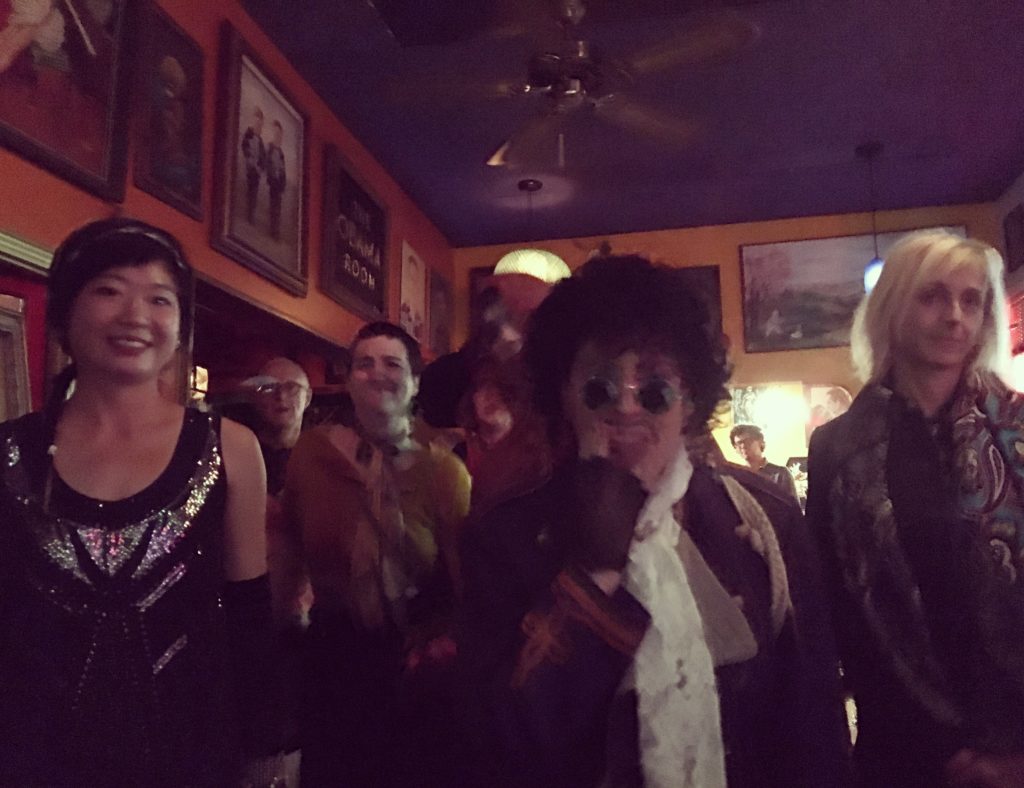 Anita and Taylor joined in the Hulaween fun with me at my table…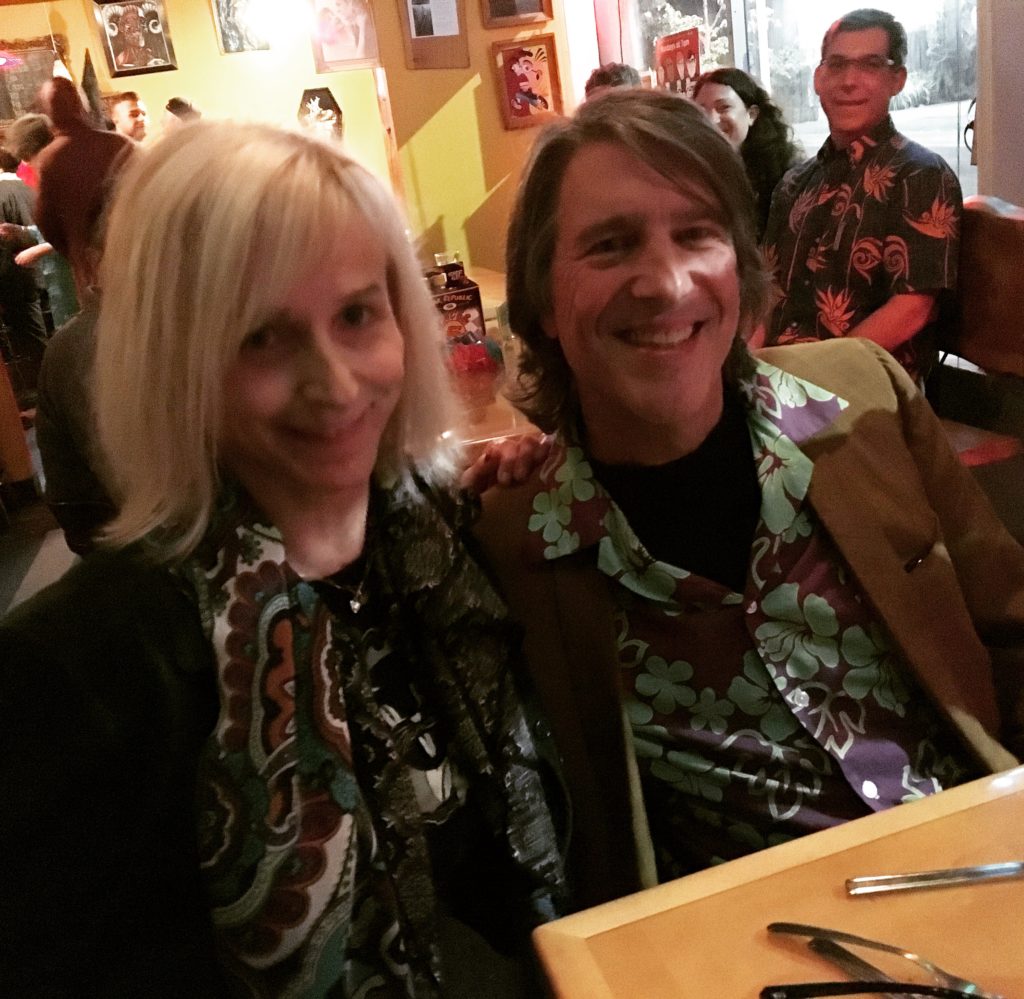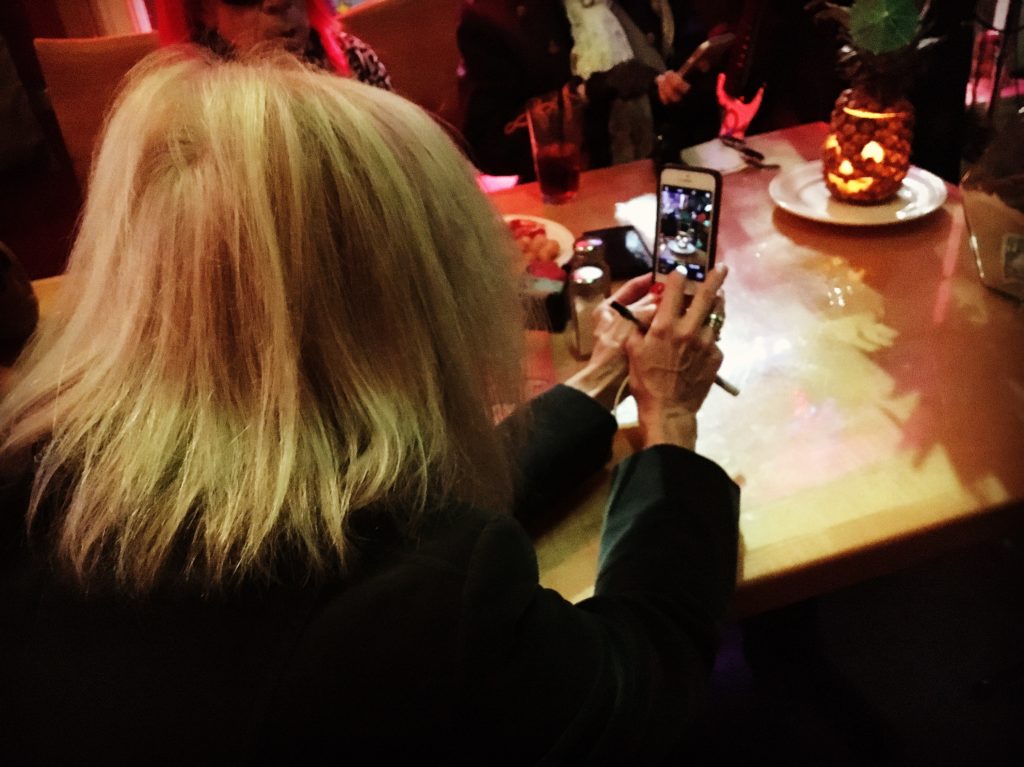 And looked who else was there: Rodney Bingenheimer and the one and only Prince!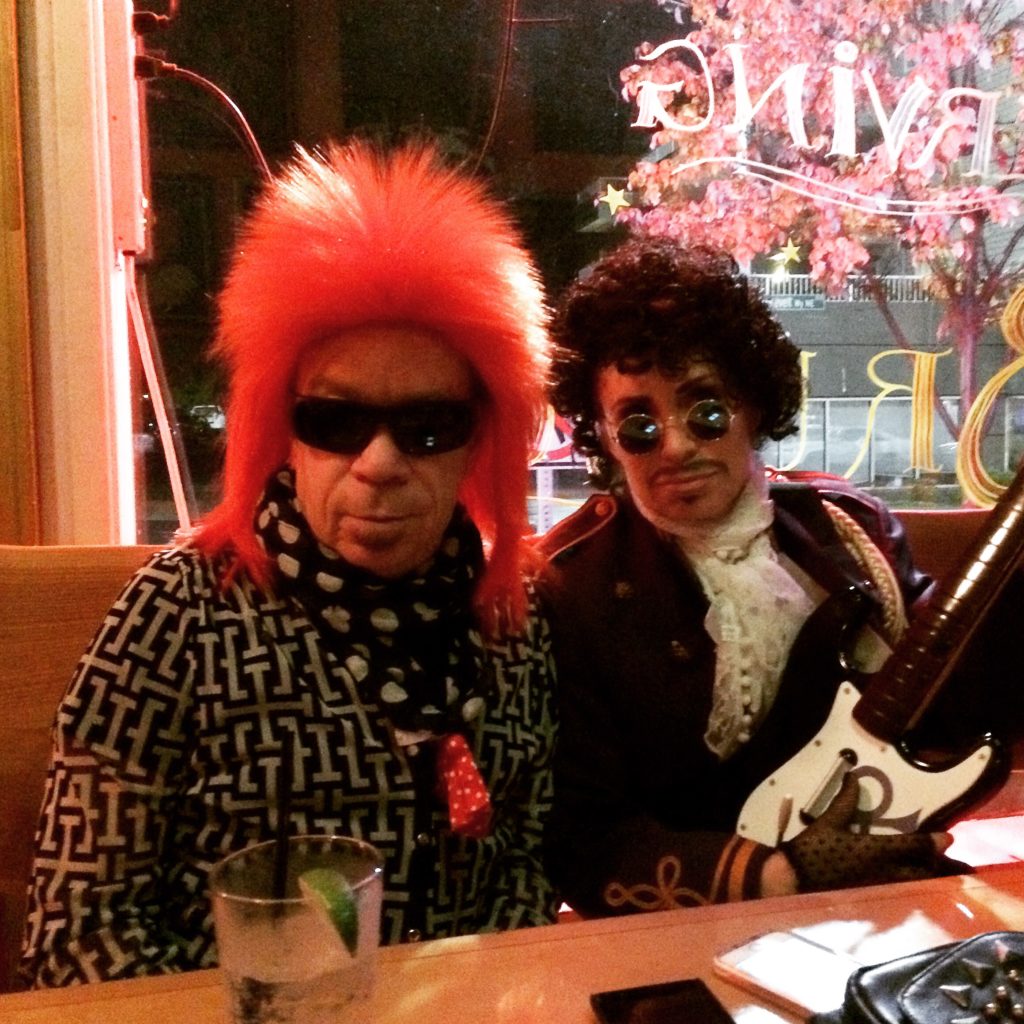 This was a great way to spend a Halloween evening. Fun was had by all. If the Ukadelics are playing, make a point to check them out! You will be entertained.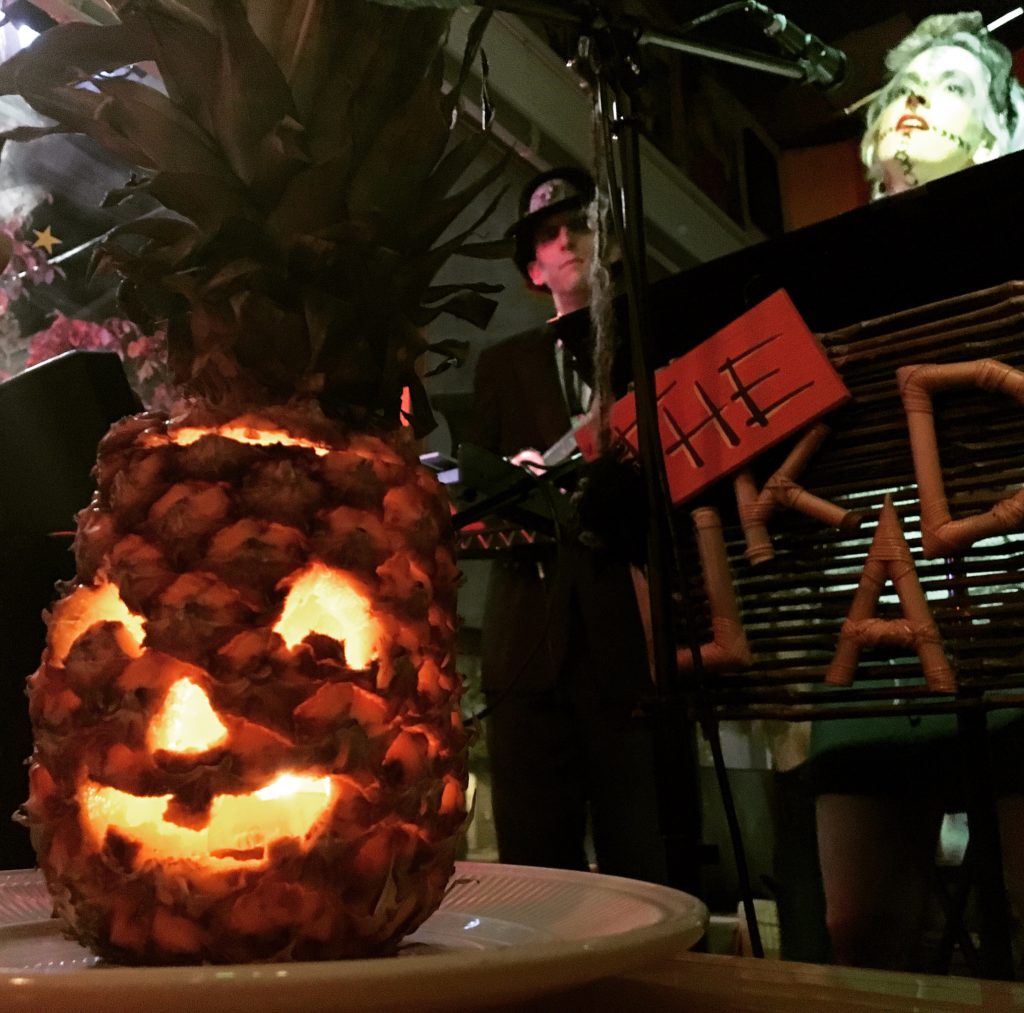 Trick or treat everyone!
Here is the Ukadelics website.
And Facebook page.
Jeffrey, the leader of the Ukadelics has his own home Tiki bar! Want to check it out? Here is my spotlight on Shangri-La 66.