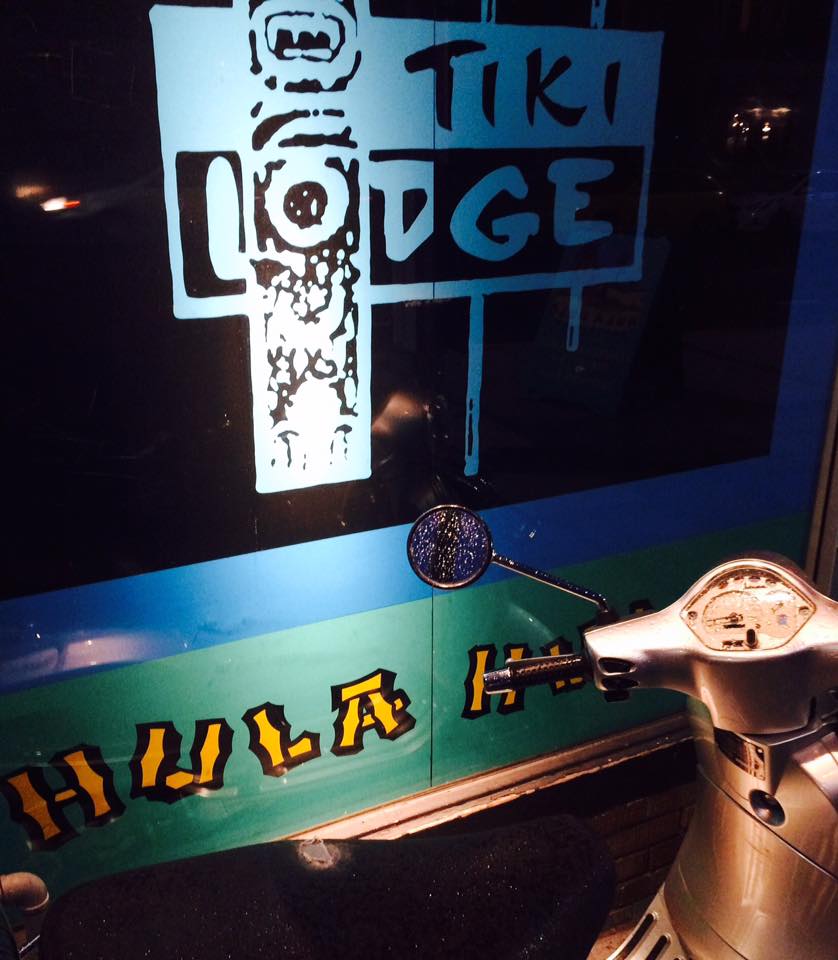 VCOS stands for Vespa Club of Seattle. We're over 100 members strong! The club is open to all and we like to set up events for our members. Every year, we set up a scooter rally that happens over the 4th of July weekend called Scooter Insanity. Tons of people come out to ride. Oh yeah, I guess I should mention that I am the vice president of VCOS. My fellow officers and I thought it would be a cool idea to set up a little party for the club. Serve some food, maybe some free drinks, etc. We just need a location for our little shindig…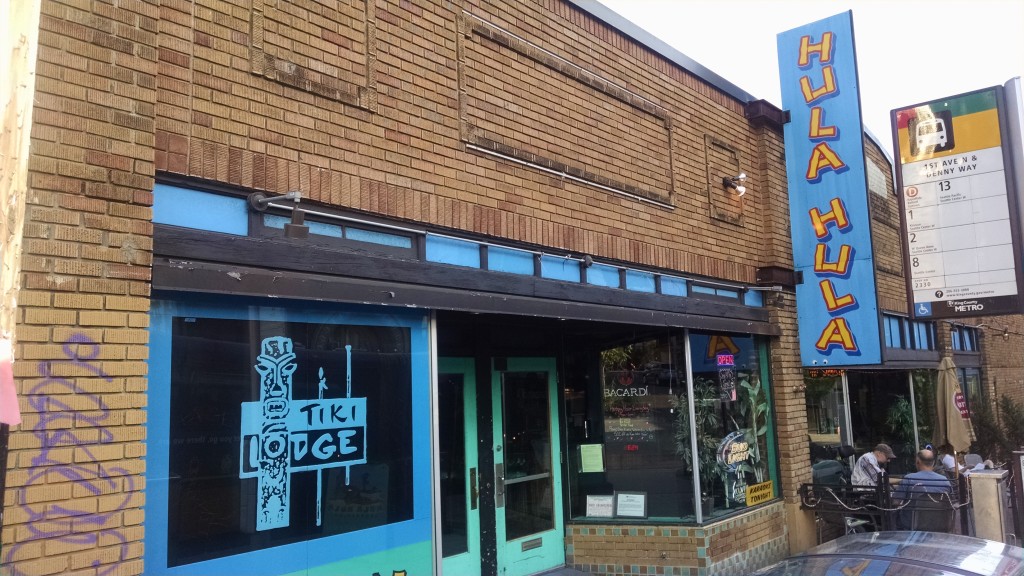 Kristin (our president) came up with the idea to have our party at Hula Hula. She knew that I'd approve! The other officers were cool with Hula Hula as well. This was going to be a blast!
The party started at 7:00, but some of us showed up early to get things ready and to get a head start on drinking Tiki drinks. Well, maybe I'm just speaking for myself!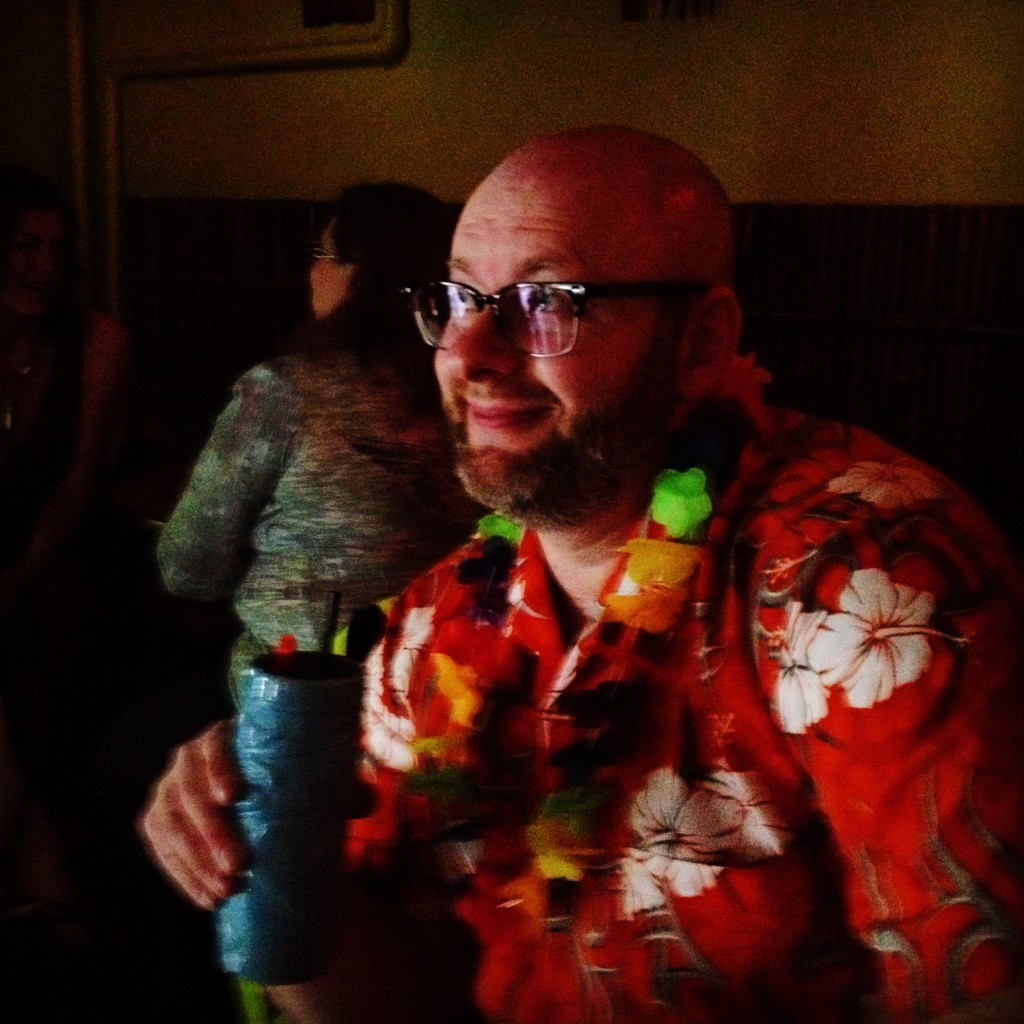 Everyone started showing up…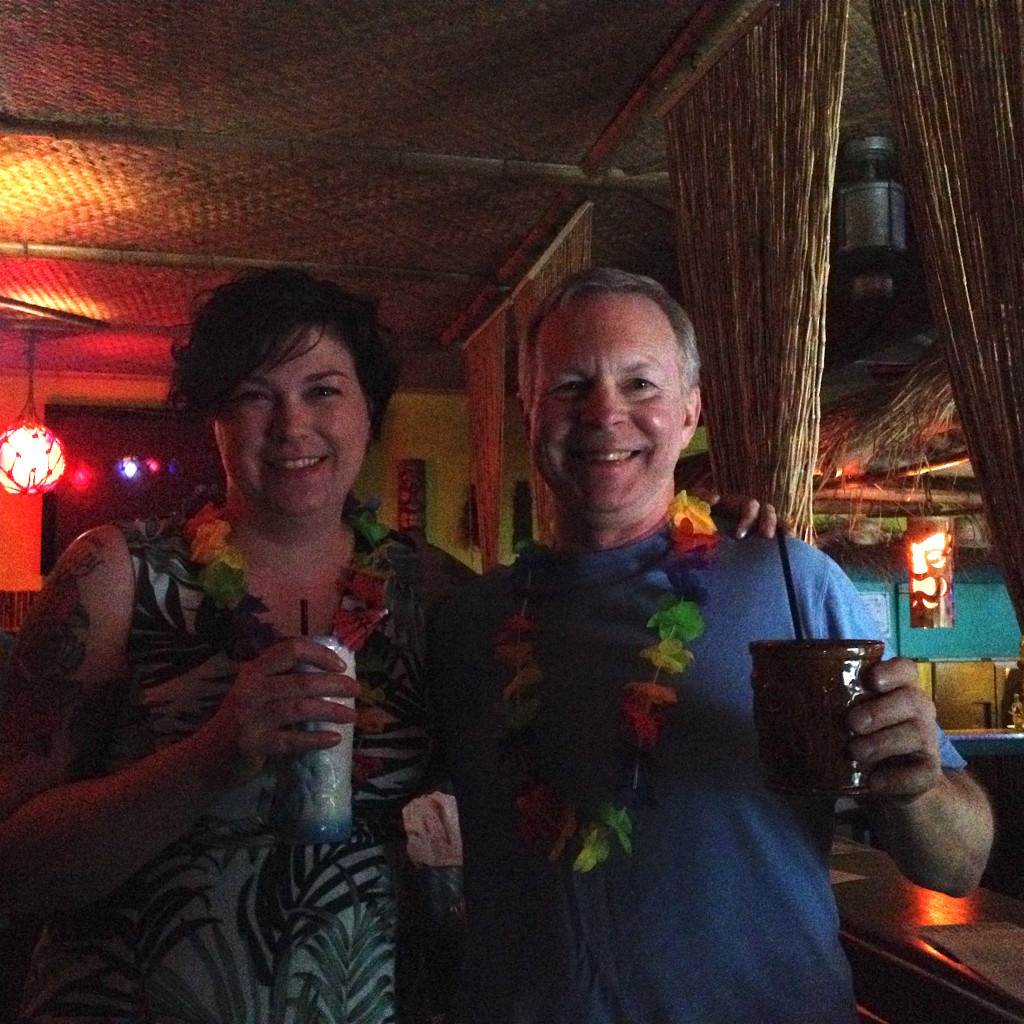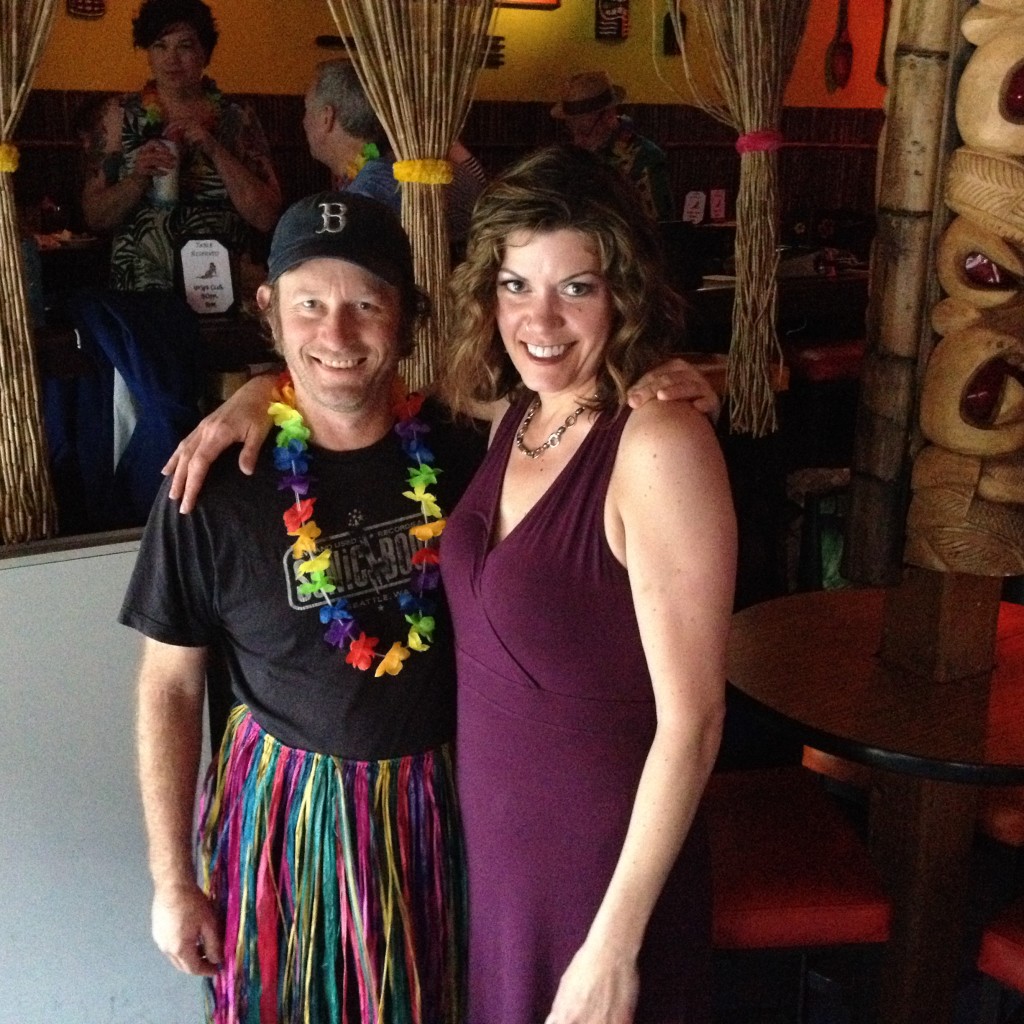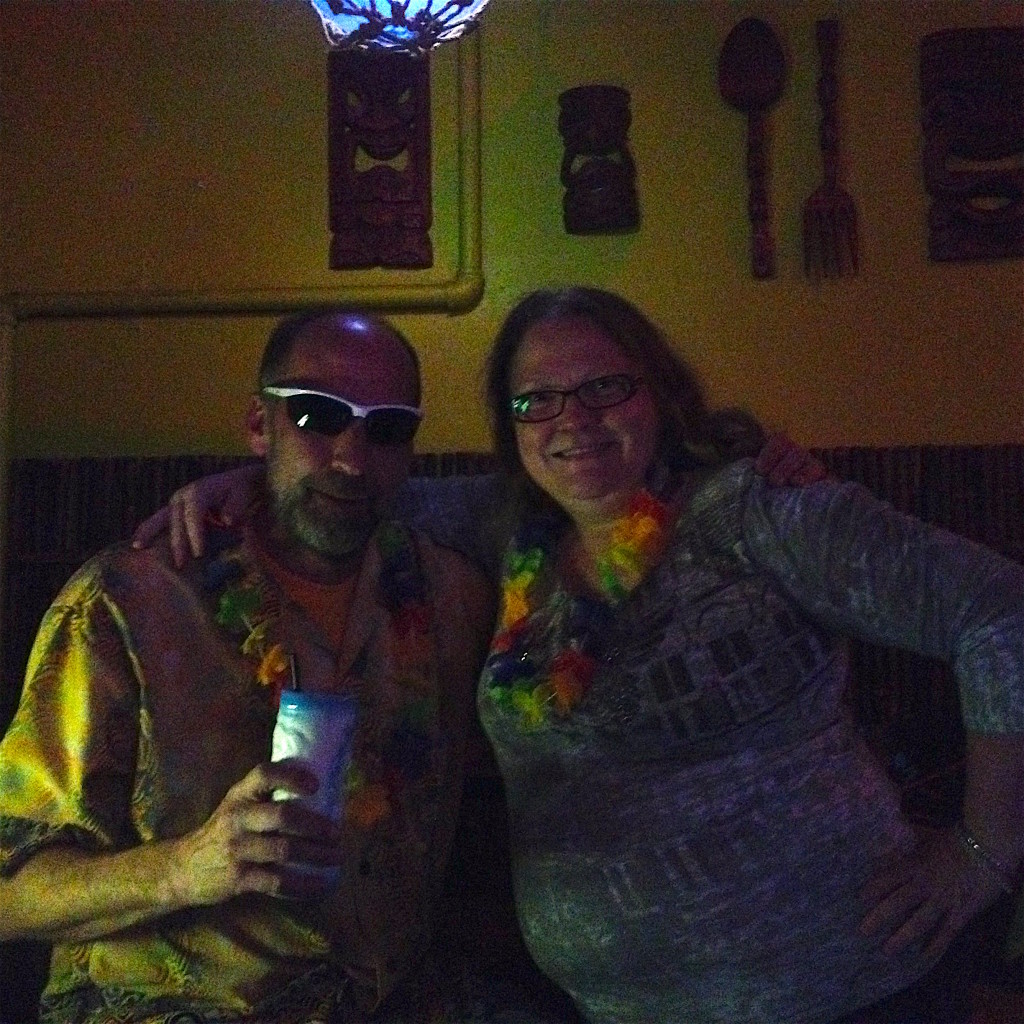 Starting at 8:00, we had karaoke all to ourselves. Since I had two Tiki drinks in me, I was ready to get up and sing. I chose "Light My Fire" from The Doors…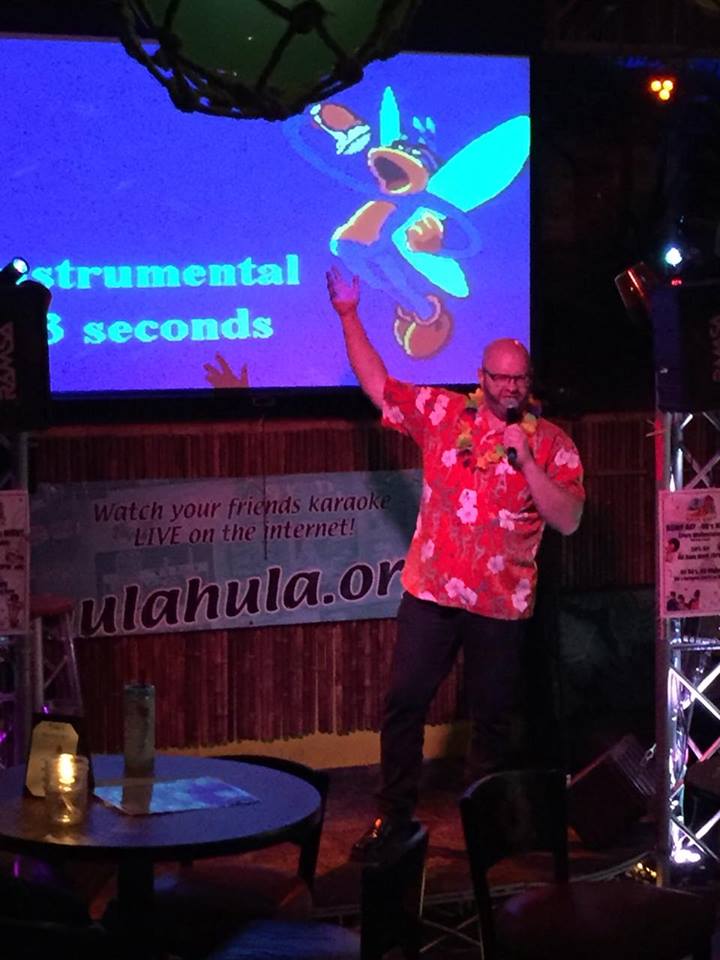 Don went with some Prince (RIP)….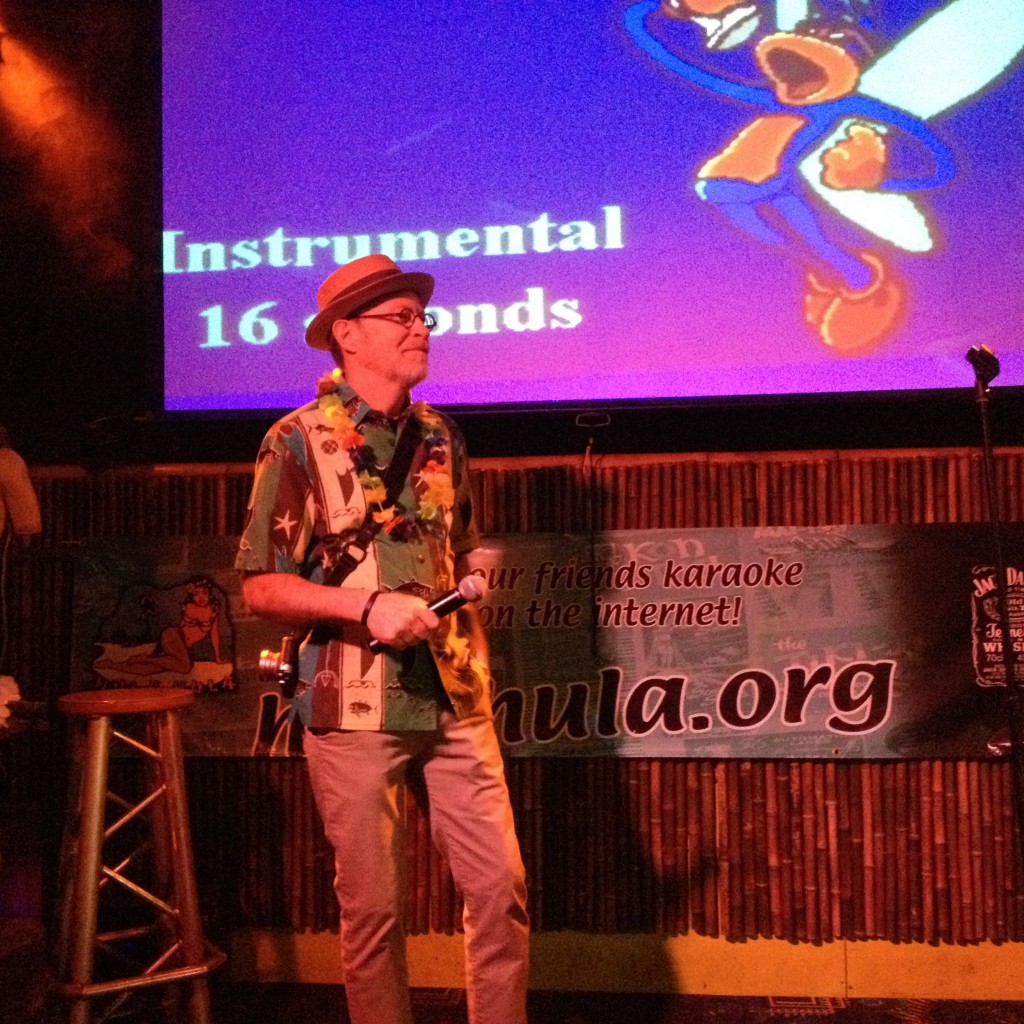 Then we got Mike to come up and sing…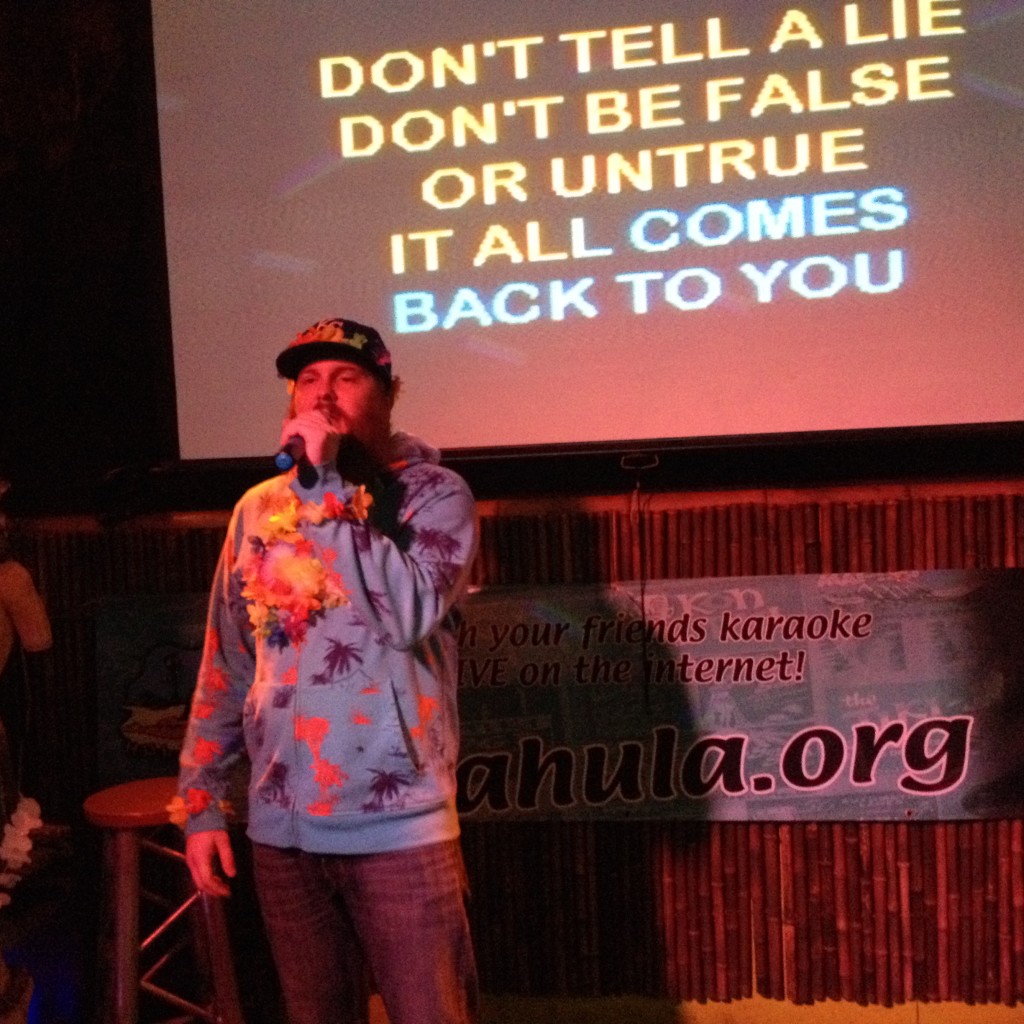 And Jackie….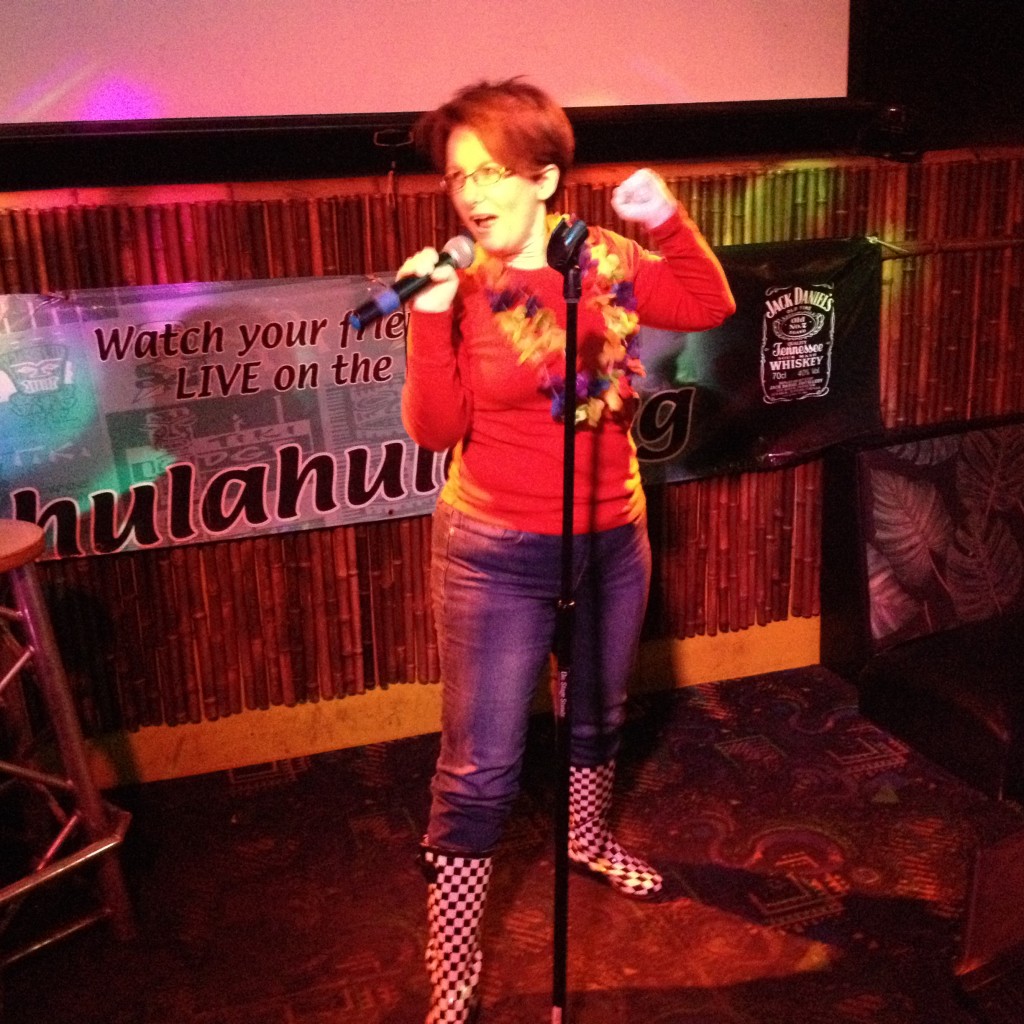 The party was so much fun. The food was great, the drinks were great, and the staff at Hula Hula were great.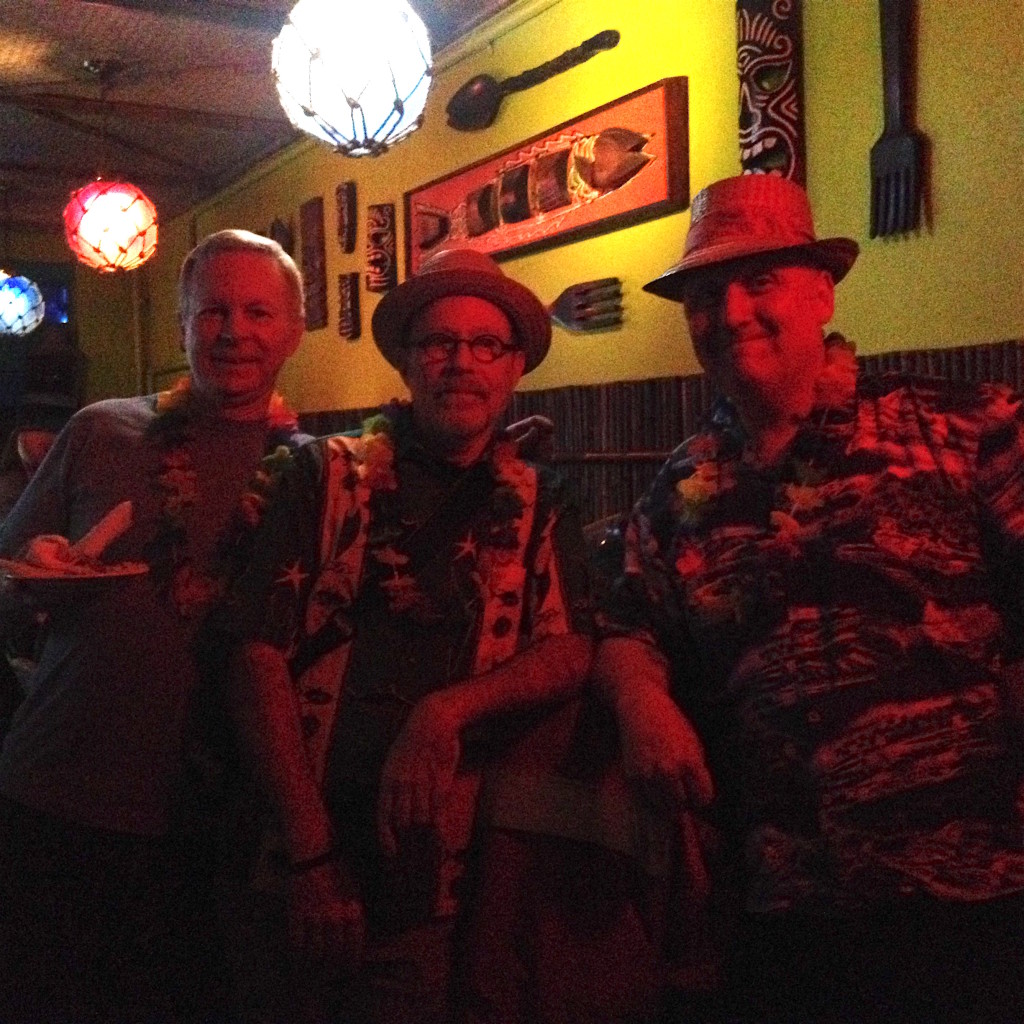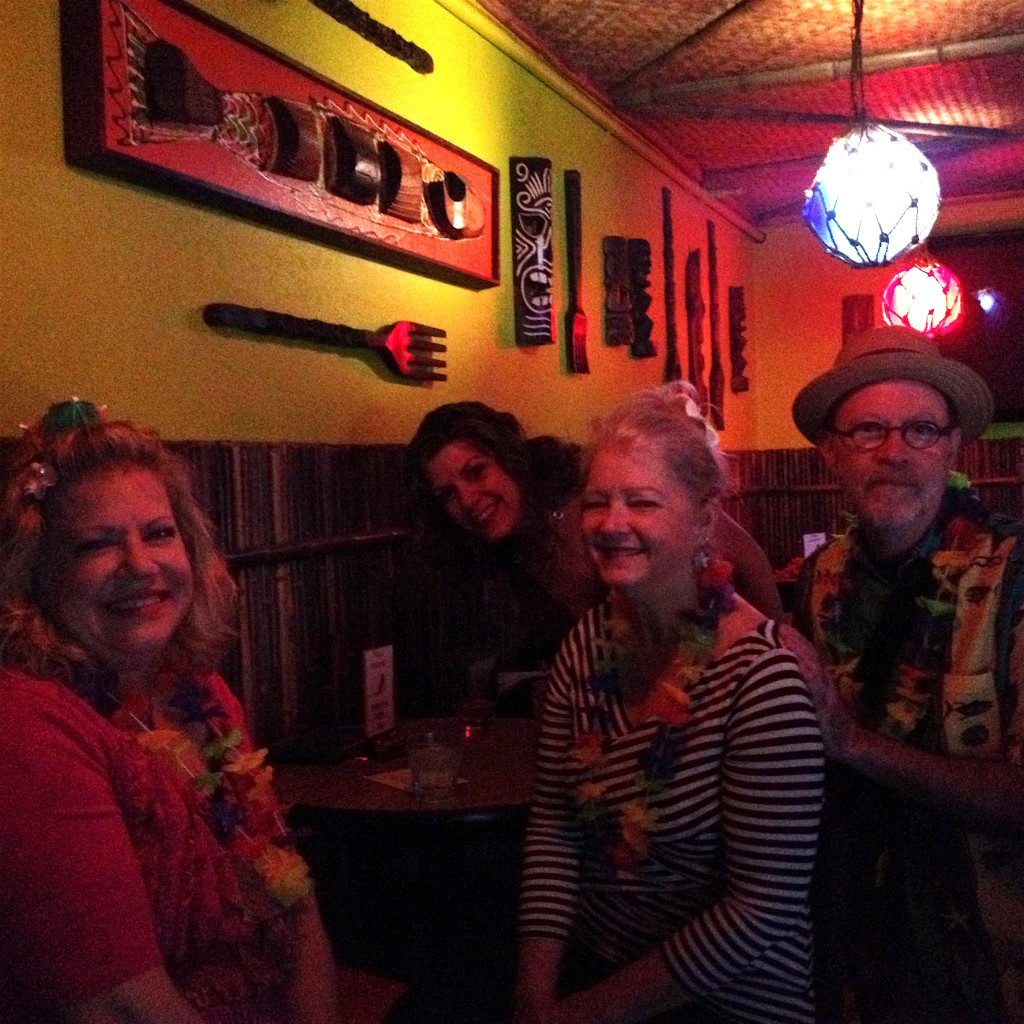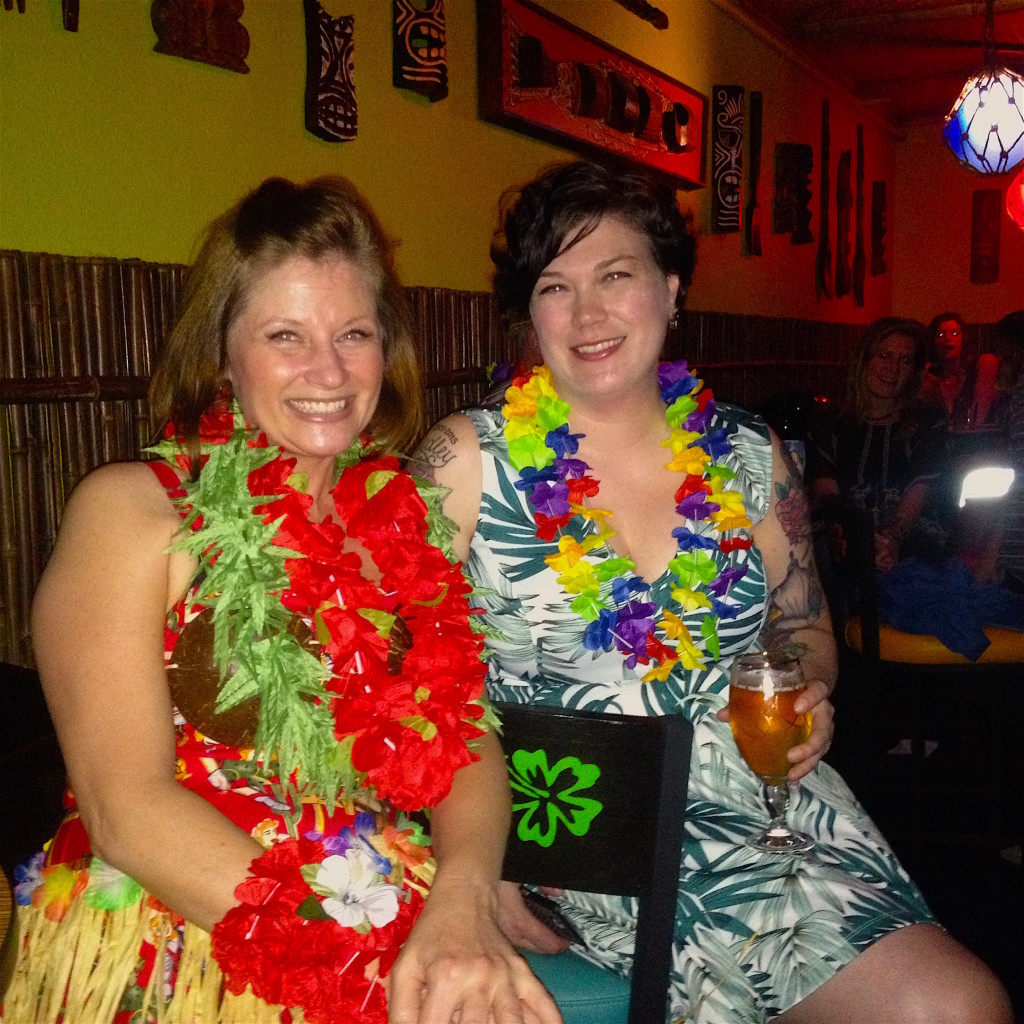 Scooters and Tiki: what a great combination! I think I might have to set up a Tiki-themed scooter ride soon. What do you all think?
Interested in scootering? Here is the VCOS website.