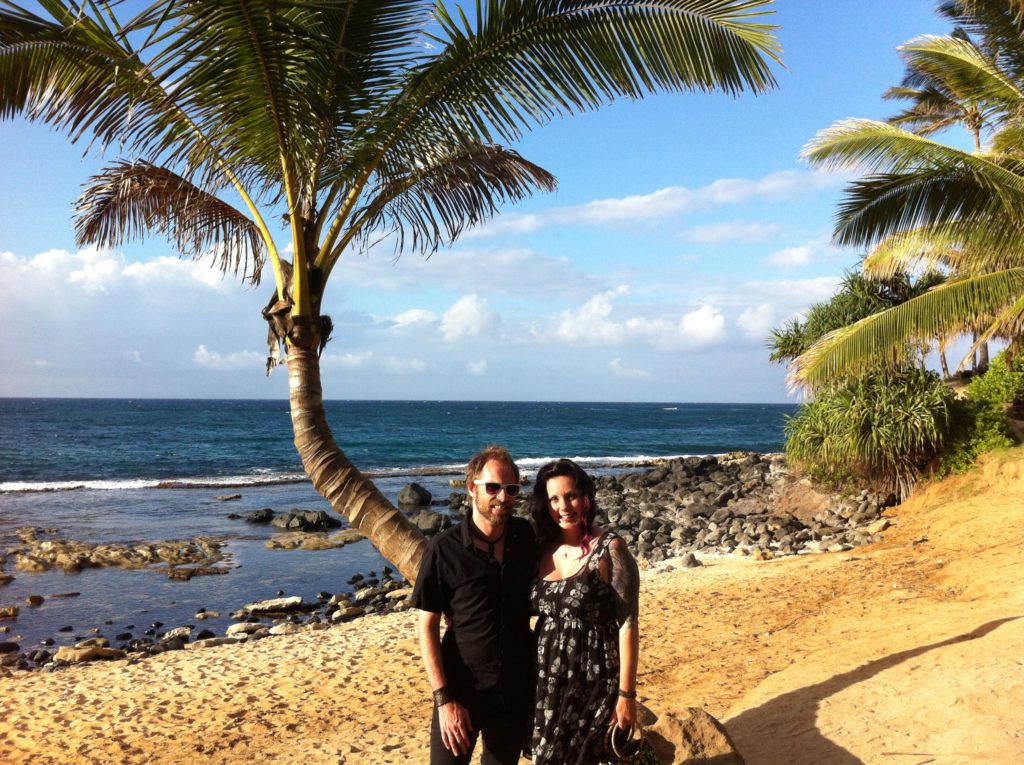 What kind of music do you like?
This sounds like a simple question, but it's actually a loaded question—or at least it was back in the '80s. There was a lifestyle that went along with the music you listened to. There were very distinct silos that were happening at the same time and seldom crossed paths. There were the new wavers, the goths, the punks, and of course, the metalheads. Now that I think about it, there was a big difference between someone who was a fan of Bon Jovi and someone who loved Slayer! I personally fell into the metalhead camp and so did Josie and Mike.
Josie and Mike live in Canada. They were and still are into metal and hard rock. Along the way they discovered Tiki. Here is their story…
Metal and hard rock music is a big part of your life. When and how did you get into metal? What are some bands that you are into?
Josie- I always loved music, ever since I can remember. I specifically remember trying to convince my extremely Christian grandmother that Kiss was a good band and making her listen to "Beth" while demanding she admit it was a good song. She did, by the way. I would have been about five at that point.
My one and only brother was my biggest influence. He shaped my taste in music. He made me love Ozzy and is probably the reason the first tape I ever bought was Quiet Riot's "Cum On Feel The Noize."
I grew up loving most of the bands that came out of the mid/late '80s, Poison being my all time number one love! I was obsessed with everything they did. I still have my boxes and binders of memorabilia. I find it sad Bret Michaels became such a lame human. But then, maybe he always was and I just never saw it.
Out of this era, Poison, Mötley Crüe, Megadeth, Metallica, Guns 'N Roses, Faster Pussycat, Vain, and Warrant were some of my faves. But I pretty much loved most of the glam bands. So you can imagine, because of that, I hated Kurt Cobain and all the whiny garbage that followed.
The '90s were all about my musical tastes getting darker. I went through a big phase of Sisters Of Mercy, Christian Death, and Peter Murphy, but my biggest love was Type O Negative. "Unsuccessfully Coping With The Natural Beauty Of Infidelity" and the rest of "Slow Deep and Hard" got me through some seriously angry times in my 20s.
My favorite singer on the planet is Wednesday 13. I have seen him fifteen or so times. I've seen him in a number of different bands. I adore him! We've travelled quite a few times to LA and Vegas to see him. Also, somehow my brilliant husband managed to convince him to come to Vancouver and he played a private concert for my 40th birthday. That was, hands down, the best day of my life. I'm a very lucky woman.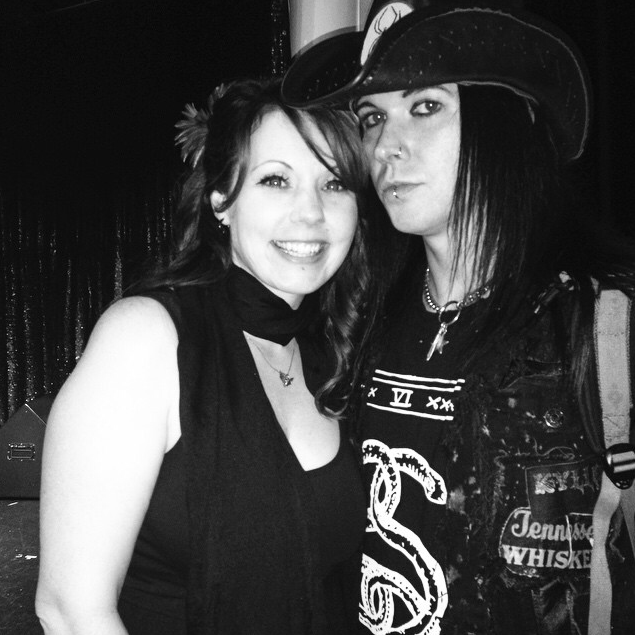 I could rattle on for 200 more pages about music, but I will end with that as my high note.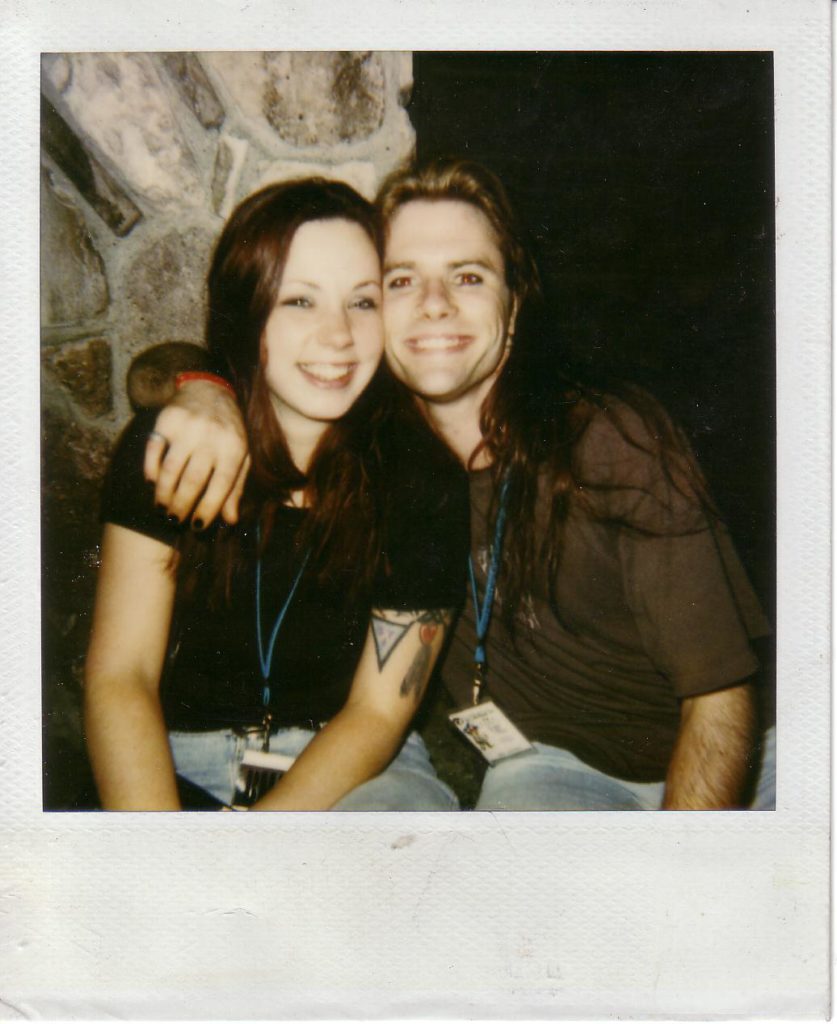 Mike-I started getting into my parent's record collection from the time I was old enough to work the turntable. They had everything from '50s-'60s rock and roll, surf, and doo-wop through the contemporary music of the '70s—stuff like Abba and Billy Joel.
I started buying my own music in the early '80s when music videos were becoming popular. I found Michael Jackson, Duran Duran, Prince, and Huey Lewis as intriguing as the metal bands like RATT, Twisted Sister, Van Halen, and the Scorpions…I liked it all.
From about 1986-87 on, I was pretty much exclusively listening to hard rock and metal. There were so many awesome bands coming out and I really couldn't identify with what pop was becoming with the goofball manufactured acts like Milli Vanilli and New Kids on the Block.
The late '80s/early '90s hard rock and metal scene was huge for me with key bands being KISS, Cinderella, Mötley Crüe, Tesla, Skid Row, LA Guns, Ozzy, Alice Cooper, Faster Pussycat, Dokken, and Y&T. I got pretty deep into that whole scene and many bands I hold in high regard are not commonly known, like Vain, Jetboy, and Dangerous Toys. I was also listening to lots of thrash bands like Megadeth, Anthrax, and Testament, along with classic metal like Judas Priest. If it was on MuchMusic's POWER HOUR, there was a pretty good chance that I liked it.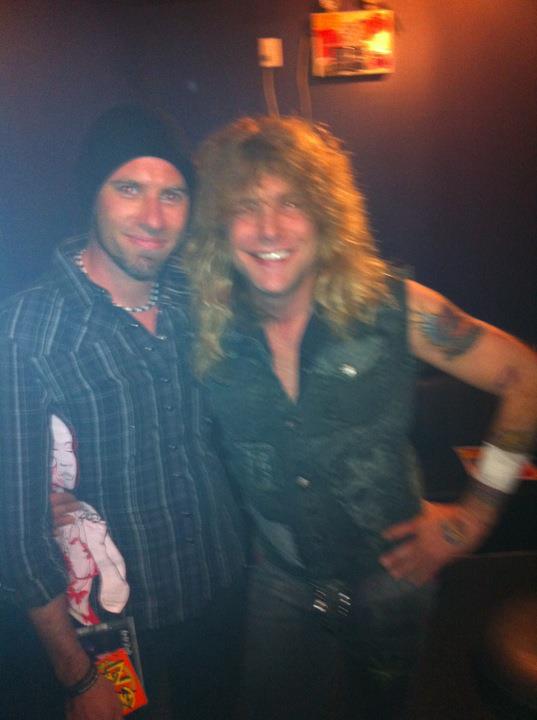 The early '90s got really weird for rock and metal. Most of my favorite bands fell off the radar with the grunge/alternative explosion, which I couldn't get into for the most part. I still supported the '80s bands who still were making great records (which I was now having to buy as a Japanese imports). I also embraced the new generation of metal bands like Pantera, Type O Negative, Life of Agony, Machine Head, White Zombie, COC, Marilyn Manson, and the Deftones.
Some contemporary bands I love are Clutch, Mastodon, Ghost, Coheed and Cambria, AFI, Wednesday 13, Killswitch Engage, Trivium, Gojira, Soilwork, and Volbeat. I know I'm leaving some great ones out, but that's a pretty good sampling.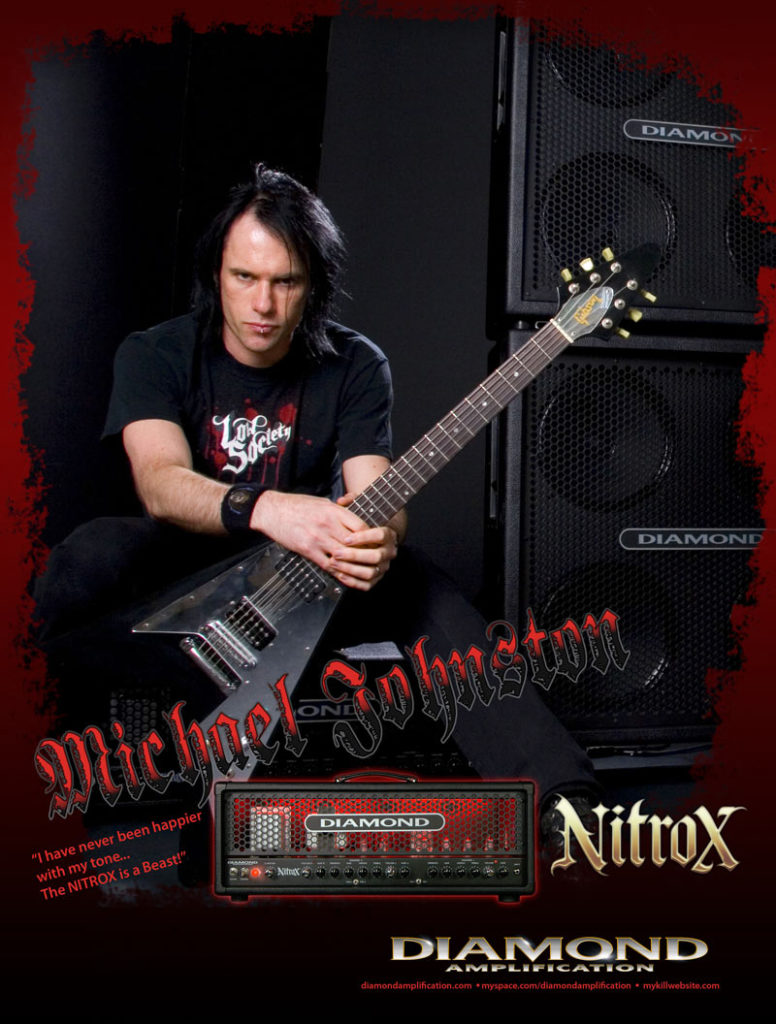 How did the two of you meet?
Mike– I will let Josie take this one.
Josie- My love of all things '80s glam meant that, of course, I waited for my issue of Metal Edge every month like a crazy person. I clipped every single poster out of those magazines and had hundreds covering every square inch of my walls and ceiling. Now because I grew up on a farm in very rural Iowa, I really had nothing better to do than live vicariously through other people. This is why I put my name in the pen pal section of Metal Edge magazine. It took a year for my name to even get published, but I was ecstatic when I finally flipped open my new issue and saw "Josie Burkhart" printed in that magazine.
I immediately had pen pals from all over the United States. It was fantastic. I waited at the mailbox every day through the summer and bugged my mom constantly for new letters in the school year. It was the best hobby I ever had.  I will add that back then, it was very innocent. My friends were all terribly jealous and one by one, every single one of them put their names in, too.
Mike was the very last person to write me, which was close to a year after my name was published. I blamed the fact that he grew up in Yellowknife for this. I said, "Perhaps it takes longer when the dogsleds have to travel thousands of miles to get the new magazines to you?!" I'm not even sure why I remember the day, but it was January 1989 and I can still see myself opening his letter. He drew amazing pictures and he was funny and cocky and immediately charming—for a fifteen year-old. I still have every single letter he wrote me. We wrote constantly for three years and our parents allowed us to talk for one hour a month. We took turns calling every other month so we could break up the cost. It's hard to remember in this day of smart phone technology that an hour could cost so much, but it did. To keep this part short, Mike moved to Ontario part way through our writing time and met a girl there. They dated for quite some time. When she asked him about a silver ring he always wore on his left hand, he told her I had given it to him. When she got mad, he said, "I'm going to marry that girl some day!" Oddly enough, that didn't go over well, so she told him she didn't want us to talk anymore. So we didn't.
Fast-forward four years…Mike has been married and divorced to that girl, he has a son named Brett, and he is now living in Kelowna, British Columbia. I also have a son—Alix. No marriage or divorce, though.
Mike decides that he wants to know what happened to me, so he writes a letter and sends it to my parent's address. I hadn't lived there for about three years, but I just happened to be home visiting the day the letter came. When my mom pulled up to the mailbox I said, (the exact thing I said to her every day for years in high school) "Any letters for me, mom?" I was just being silly. She pauses and says, "Yes, actually." My heart jumped the second I saw his handwriting because I recognized it after all that time.
We talked that night (May 1996) and have talked almost every day since. We decided to meet for the first time at a music conference in LA in October called Foundations Forum. I watched him step off the plane with such nervousness. All the "what ifs!" That was October 2nd, 1996. I'm super happy to say we've been a couple since that day and I wouldn't change a thing! I love that guy more than anyone! (Haha…I can say that now that my son is twenty-one and living on his own!)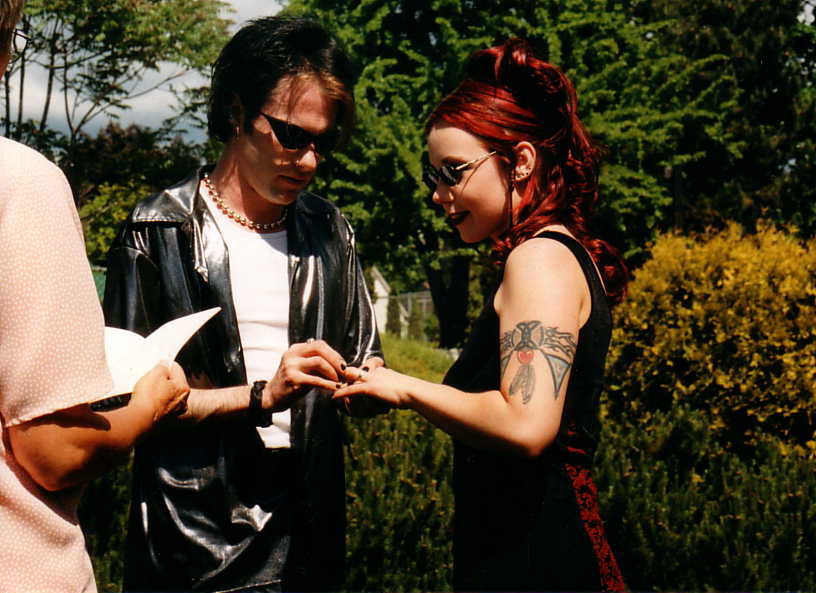 What brought you into the 'Tiki lifestyle' and how long has it been part of your life?
Josie- I would say Mike brought me into the Tiki lifestyle. He loves the drinks and the style of it all. When we bought our place almost six years ago he mentioned we should get a Tiki bar for the very large roof top deck we just purchased. I'm proud to say that it was the very first item we bought for the new place. Although in a dream world, we will have a custom made bar eventually.
We started by going to Frankie's Tiki Room in Vegas and have since been to a number of places in California, Minnesota, Florida, Hawaii, Washington, and British Columbia! (Rod's place, haha!)
I love the kitschy-ness of it all! The mugs, the bamboo, the lights: it's amazing. I try hard to control my mug-buying obsession and only get super-unique pieces, but it's hard. They're ALL super unique!
Mike- That's an interesting question. It's not like a switch was flipped and we were instant Tiki fans. It became more of a growing interest. It may have stemmed from visiting Frankie's Tiki room in Las Vegas around seven or eight years ago, buying some mugs there, and then starting to collect. Visiting Hawaii definitely contributed. Eventually, we started seeking out Tiki bars whenever we would travel to a new city and found ourselves collecting the decor for our home as well.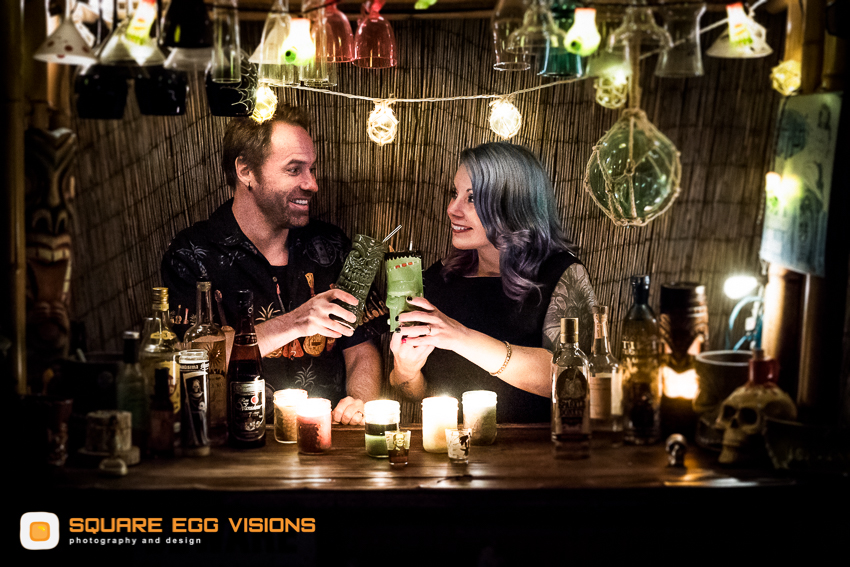 Your tastes in music are on the heavier, harder side, but do you like more traditional Tiki music like Hawaiian music or exotica?
Josie- Yes definitely! I love Hawaii more than anywhere I've ever been. (In a perfect world, I will live there half of the year). We pretty much only listen to traditional Hawaiian music when we're there. So even in Vancouver, it will carry me back to my happy place. We use the Tune In radio app and have lots of nights when that's all we listen to. I love that app! Some days we listen to nothing but the 1920s radio station. It's not all heavy all the time.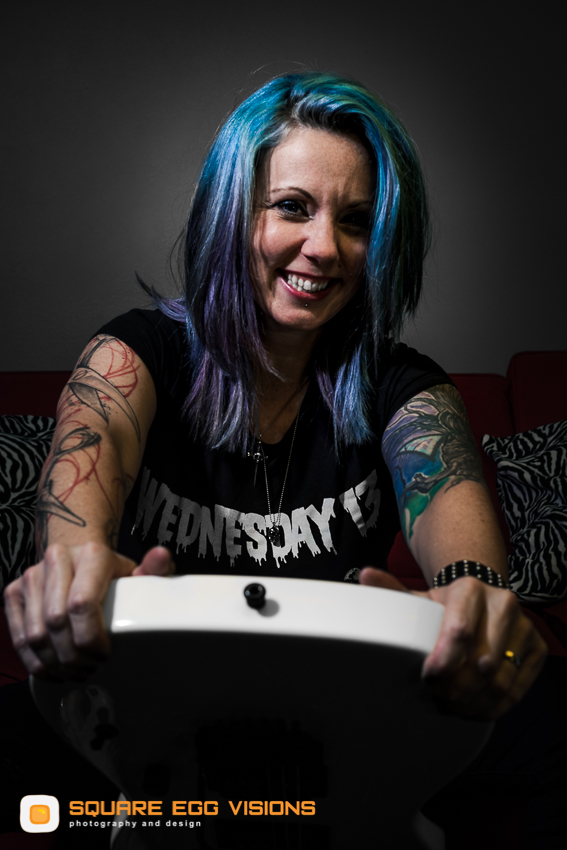 Mike- Oh yeah definitely, we listen to all sorts of stuff that does not fall under the hard rock/metal category: big band, jazz, blues, rockabilly, ambient, lounge. I can pretty much listen to anything that is good, which of course means everything but country and rap.
As for what would be considered "Tiki music", I have some exotica records: Robert Drasnin, Les Baxter. We listen to traditional Hawaiian music when in Hawaii, or when the mood hits. I like surf music a lot, too.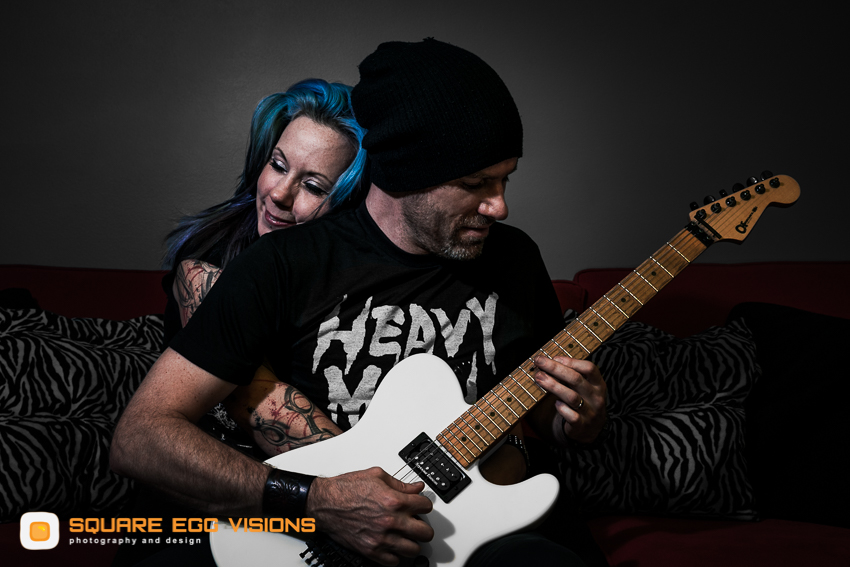 Do you feel that music has an important role in creating a great Tiki experience?
Josie- I do! It wouldn't seem right to hear Pantera at a Tiki bar. I like the sort of manic up-tempo nature of surf rock. Better to go-go dance too!
Mike- 100% yes! Music is one of the key elements when creating any vibe.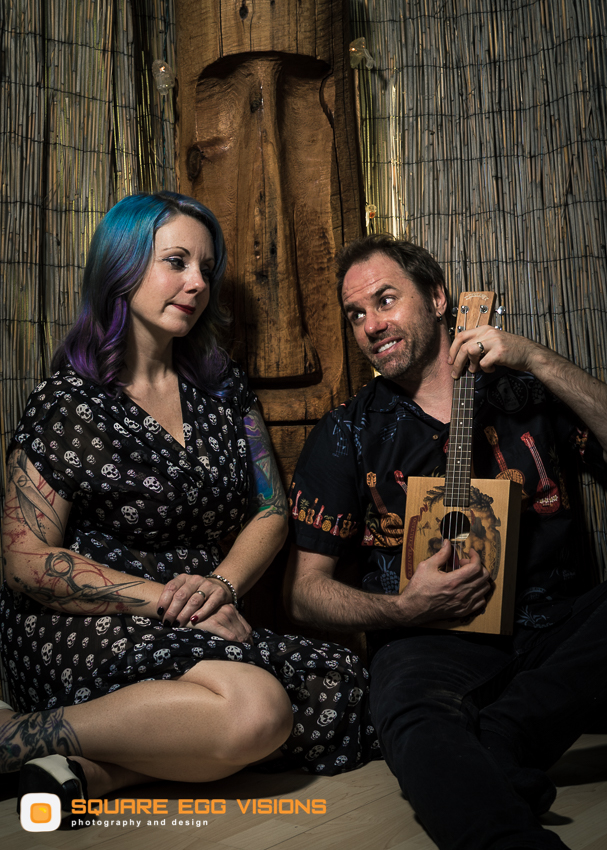 What is your favorite Tiki drink? What do you think makes the perfect cocktail?
Josie- I don't think I've ever found a favorite Tiki drink! I tend to favor tequila. You will notice in our bar pictures, my side is all tequila and Mike's side is all rums. With Tiki drinks, there are so many flavors and amazing mixes that I tend to try different drinks everywhere I go. Although, I will say I love Mike's Mai-Tais. He might make the best Mai-Tai I've ever had!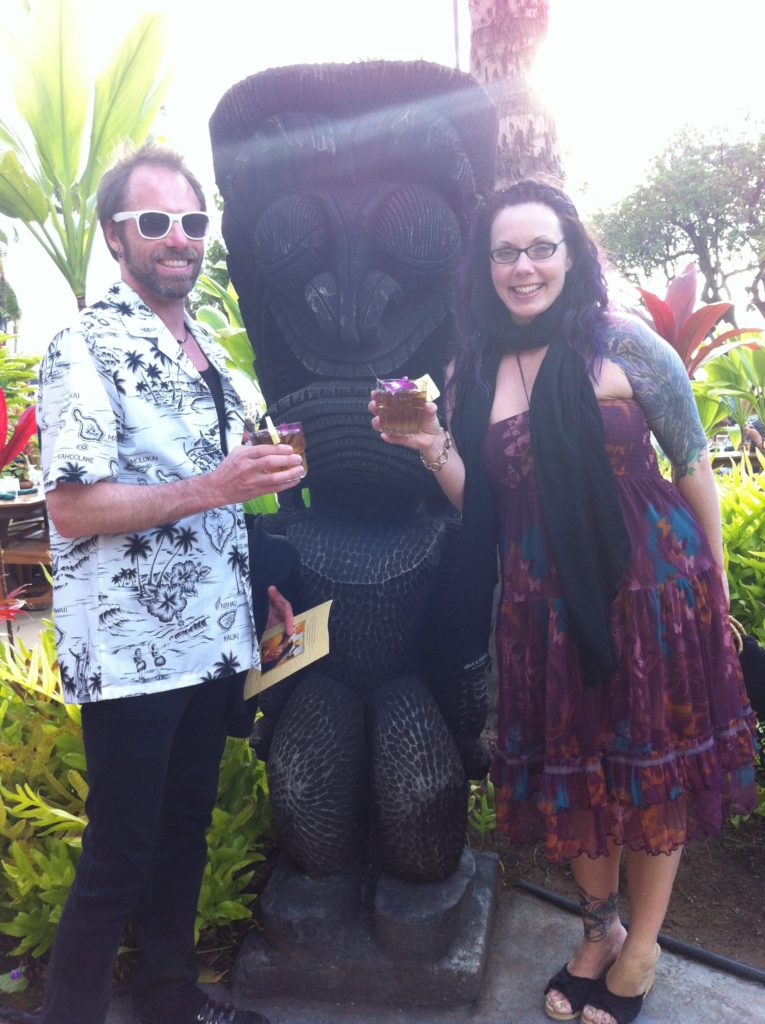 Mike- I usually go for straight to a Mai Tai when checking out new places. It's the classic, so I like to compare against other Mai Tais I have had.
The perfect cocktail can be summed up using the title of Canadian hard rock band Slik Toxik's debut EP: "Smooth And Deadly!"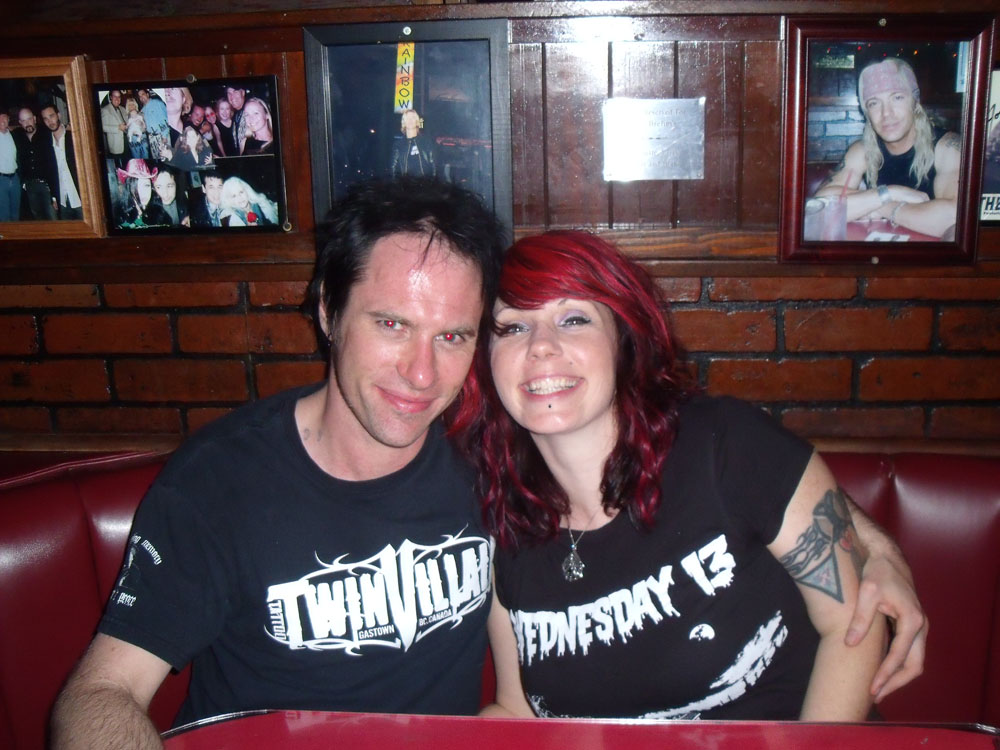 What is your favorite Tiki bar? Outside of great drinks, what do you think are essential elements in creating the perfect environment?
Josie- Oh man, this is hard. I think I will say Mai Kai because of how huge and over-the-top and gorgeous it is. Oh man, and the food and service. Wow! Their mugs were a bit lame, but otherwise, awesome!
For me, a large amount of kitsch is required. The more dark it is and full of things that pull your attention in a million different directions is the most important. I can never stop looking around and that's amazing. Oh, and badass mugs are very important.
Mike- We have the Shameful Tiki Room here in Vancouver, BC, which is phenomenal. They take what they do very seriously and aim for an authentic 1950s Tiki vibe.
Frankie's Tiki Room in Las Vegas, NV is the one we have been going the longest. It's got a different vibe with the slot machines, indoor smoking, and of course is open 24/7. I want to steal their "Vice Tester" machine for my house.
La Mariana Sailing Club in Honolulu, HI is an absolute treasure and their food is outstanding.
For the perfect Tiki environment, you need to create an air of mystery. It should to be dimly lit: candles, torches, string lights (no house lights), lots of unique decorations, and some plants that help evoke a tropical environment. Music is essential and should complement the lighting: subdued and not overpowering.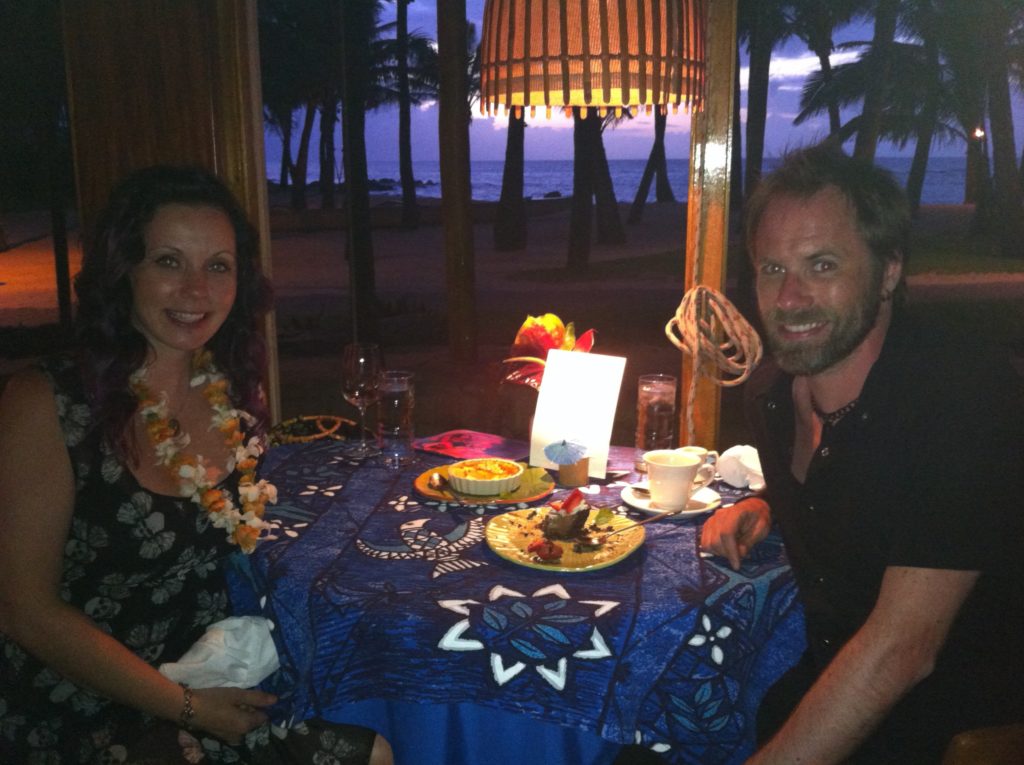 Do you think there is a connection between Tiki culture and metal/hard rock? Or at least for you?
Josie- I could see rockabilly or psychobilly having a place. Especially at a spot like Kreepy Tiki in Florida. Maybe not everywhere. It would be a dream for me!
Mike- I wouldn't say so. It's two totally different worlds. When I go to a rock show, it's a loud, high-energy, headbanging party environment. We're drinking beer and tequila. Music is the lifeblood of metal fans and there is a global community built around that like no other.
Tiki for me is a more relaxed, subdued vibe. You sit back, enjoy a conversation and delicious cocktail in this twisted, tropical atmosphere. If there is live music or dancing, it's usually more hypnotic and not so "in your face."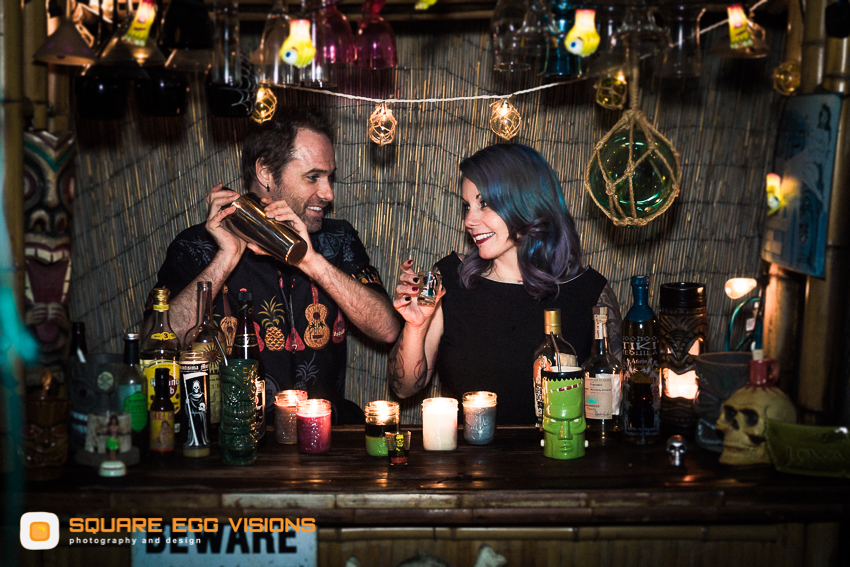 Anything else you would like to add?
Mike- Thanks for the opportunity to be featured in your blog, Ray. I had fun answering these!
I hope everyone reading enjoyed it. See you at the Tiki bar!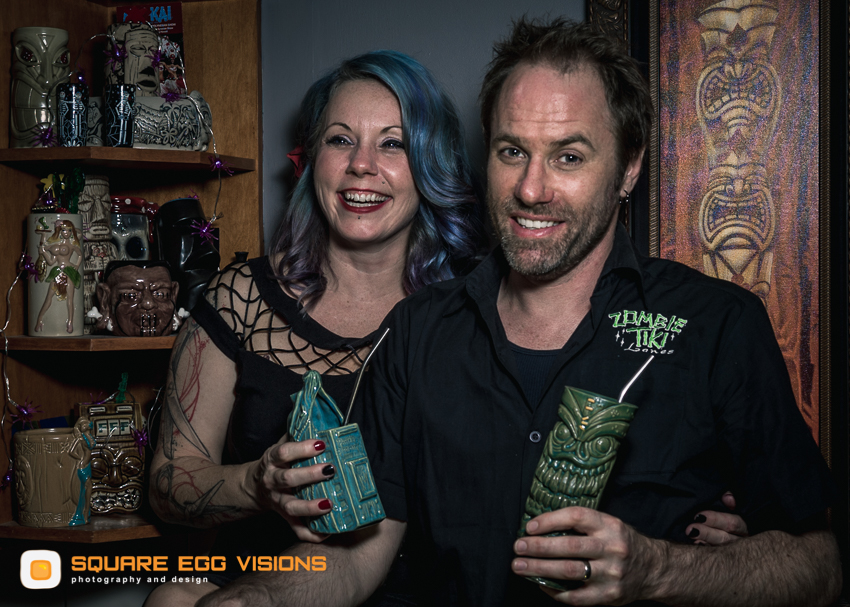 I'd like to thank Josie and Mike for sharing their pictures for this post.
Some of the pictures were taken by Dave Benedict of Square Egg Visions.
Here is the Square Egg Visions website.