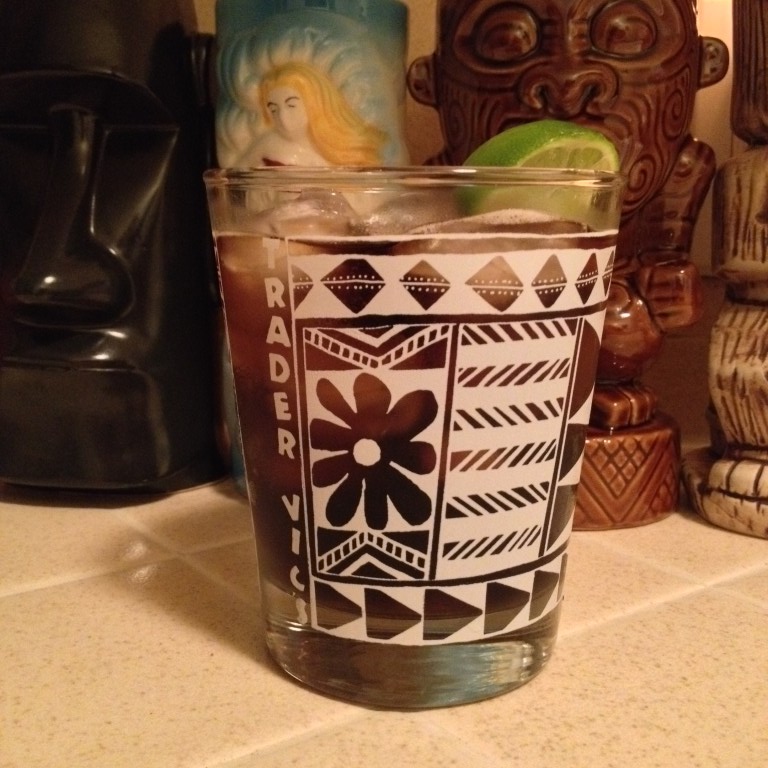 Out here in the Pacific Northwest, we are all saddened by the closing of Trader Vic's in Portland, OR. There are only two left in America now. In honor of Trader Vic's, I thought I'd show you all how to make a Trader Vic's version of a Cuba Libre.
A Cuba Libre is essentially a rum and Coke with lime. It's one of the easiest drinks you can make. Trader Vic's sells it's own line of rums that you can buy in the store. They have a light rum, a gold rum, and a dark rum. For this drink, I'm going to use Trader Vic's dark rum. It has a really unique flavor unlike like Myers's or Gosling's. It's dark, but not bitter. It has a very caramel taste to it. Instead of using regular Coke, use Mexican Coke. Mexican Coke uses real sugar instead of high fructose corn syrup. The taste is more crisp. Here are all the ingredients: Trader Vic's dark rum, Mexican Coke, and a lime…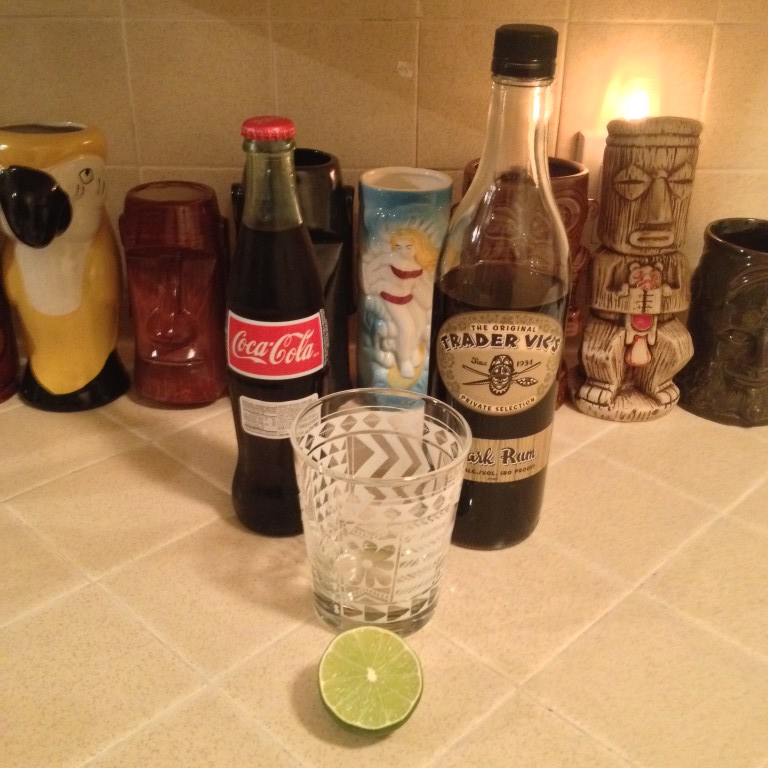 Fill up your favorite highball with ice. For my drink, I'm using a glass that I actually bought at the Trader Vic's in Portland…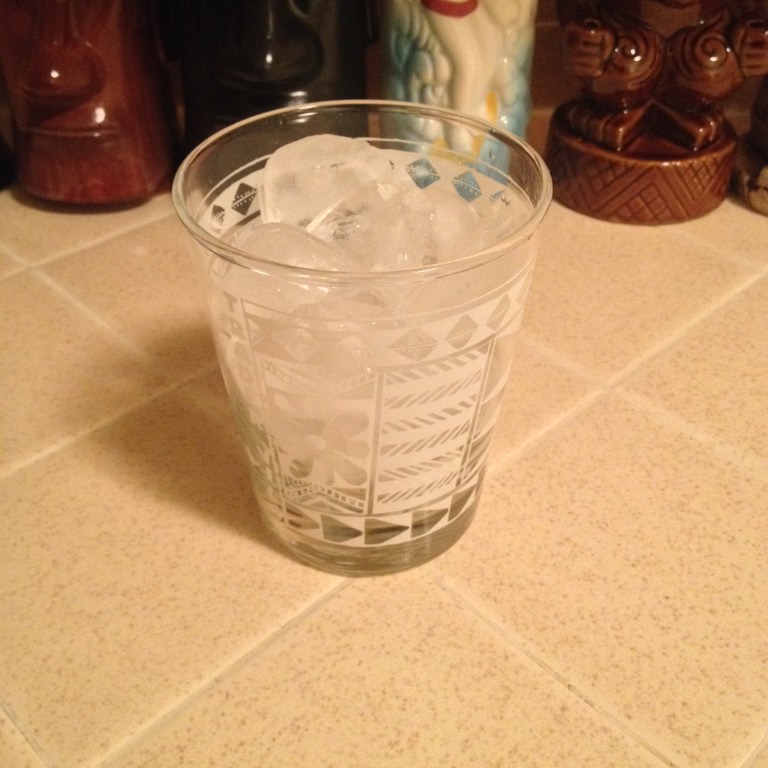 Add 1½ ounces of Trader Vic's dark rum.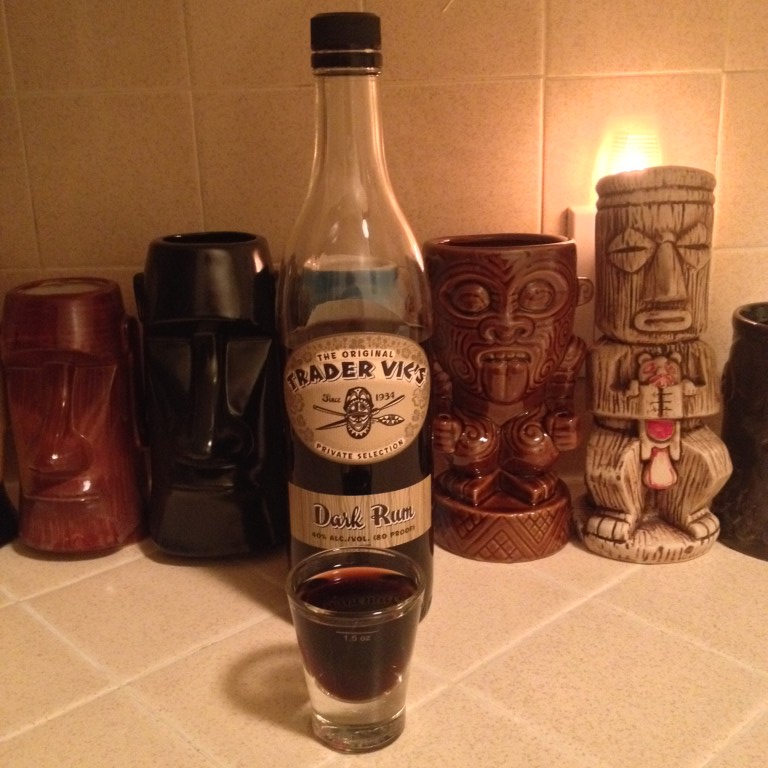 Add about ½ ounce of freshly squeezed lime.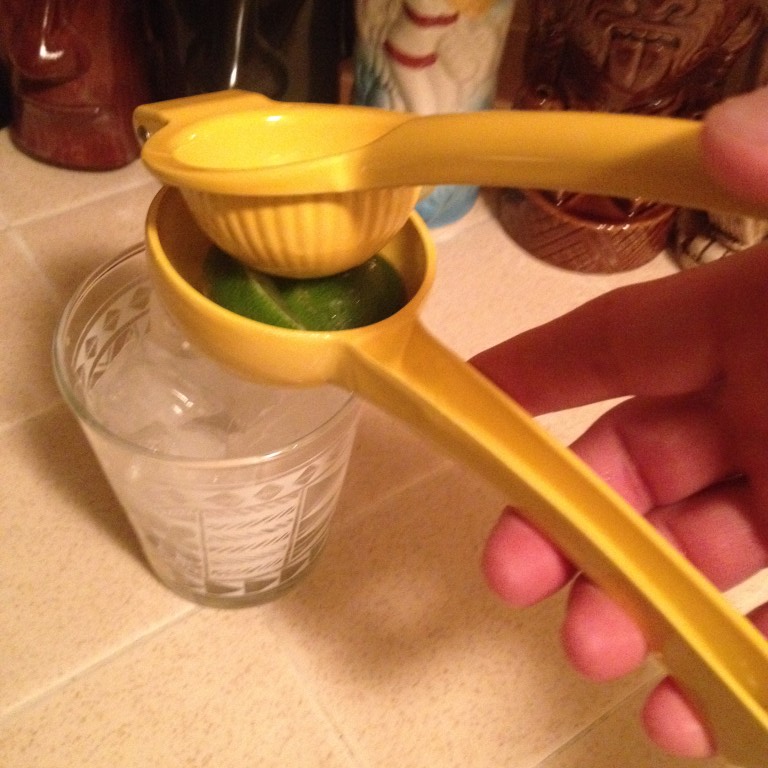 Fill the rest of the highball up with Mexican Coke.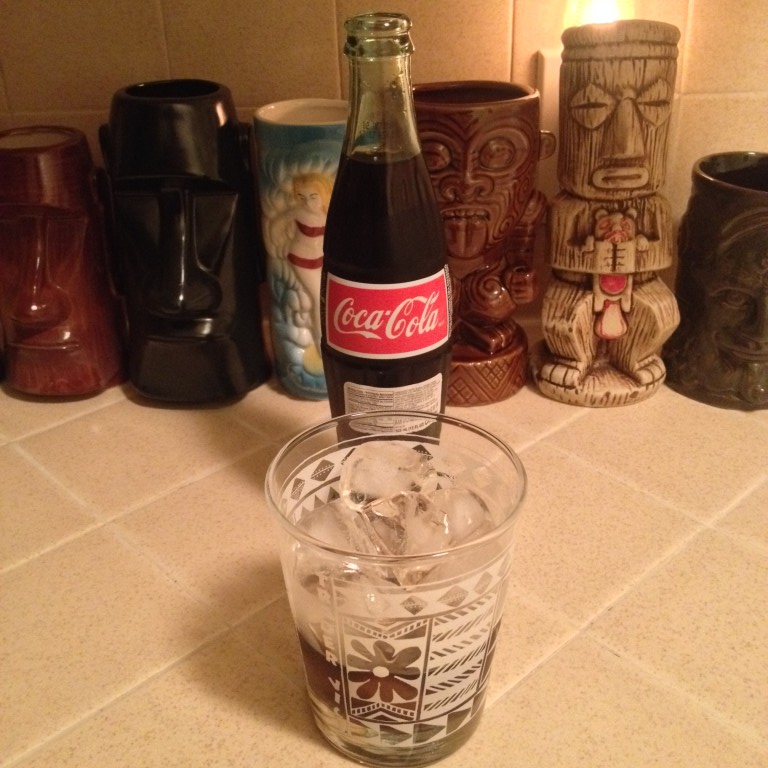 Enjoy!