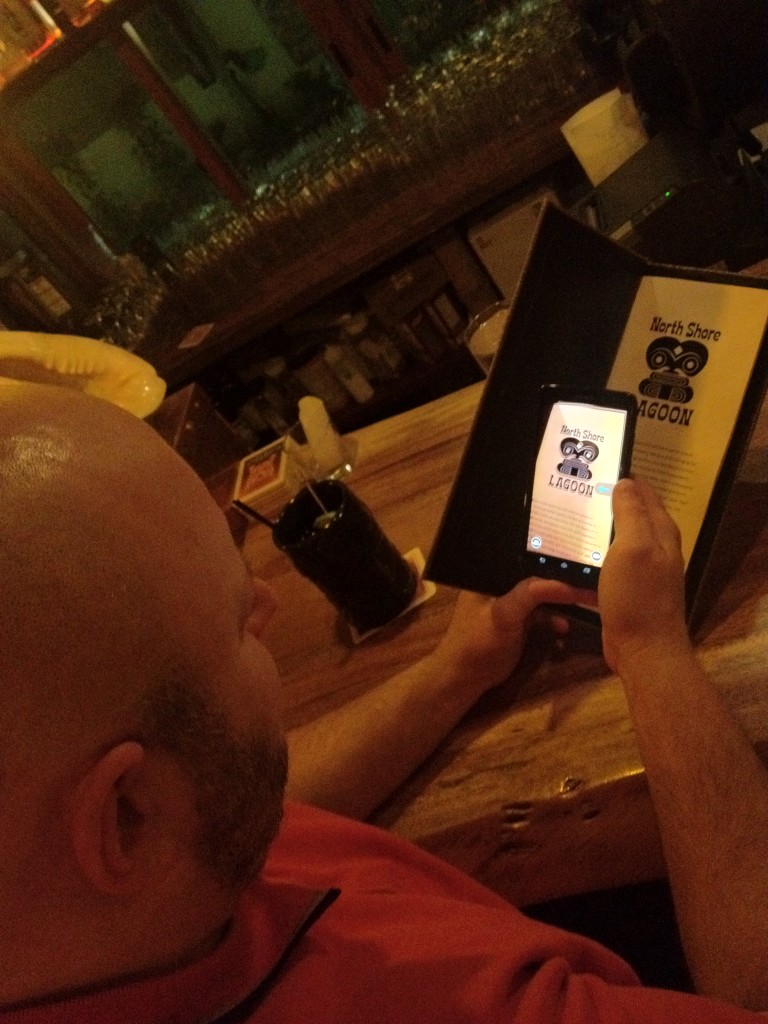 This is the first of what I hope to be many Tiki Field Reports. What is a Tiki Field Report you might ask? A Tiki Field Report is going to be a review of a particular day visiting a Tiki bar. It will include pictures and information on who came along, what did they drank, what they thought, who was bartending, etc. I would like to get my friends involved with this blog and I think this is a good way of doing that. A Tiki Field Report is not going to be the same as an official Tiki bar review. A Tiki bar review will be just about the bar, giving an overview of what the place is like, how the drinks are, what kind of music they play, the bar's history, and so on.
First Field Report, The North Shore Lagoon in Bothell, WA.
Let's begin…
I'm from the East Coast; the Coal Region of Pennsylvania to be exact. I'm very fortunate to have maintained friendships with several people back East while living on the other side of the country in Seattle. It's a hard sell trying to talk friends into flying across the country to a city where it rains all the time. Seattle is the most beautiful city I have ever been to (that's why I live here!). You just have to make the trek out here to see it for yourself.  But if a friend gets sent out for their job, getting paid for the flight, hotel and food, that is even better! That is just what happened to my old buddy Matt.
Matt and I have been friends since the mid '90s. We both grew up in small coal mining towns in PA. The coal region of PA is pretty run down and old with very few opportunities.  To put things in perspective, coal mining was already on the way out by the time I was born (the early '70s) Most of my friends from the Coal Region are still there, but both Matt and I managed to make it out. We both moved to New York City in the late '90s. Currently, Matt lives in New Jersey right across the East River from Manhattan. I lived in Brooklyn for a couple years before moving out to Seattle.
When I found out Matt was coming out, I was excited to show him around Seattle and the surrounding areas. Matt digs Tiki bars like myself and shortly after he flew into SeaTac we headed to the North Shore Lagoon!
The North Shore Lagoon is located in Bothell, WA. It's part of The McMenamins Anderson School. This is my full review!
Round 1: We both started the evening with a round of Zombies…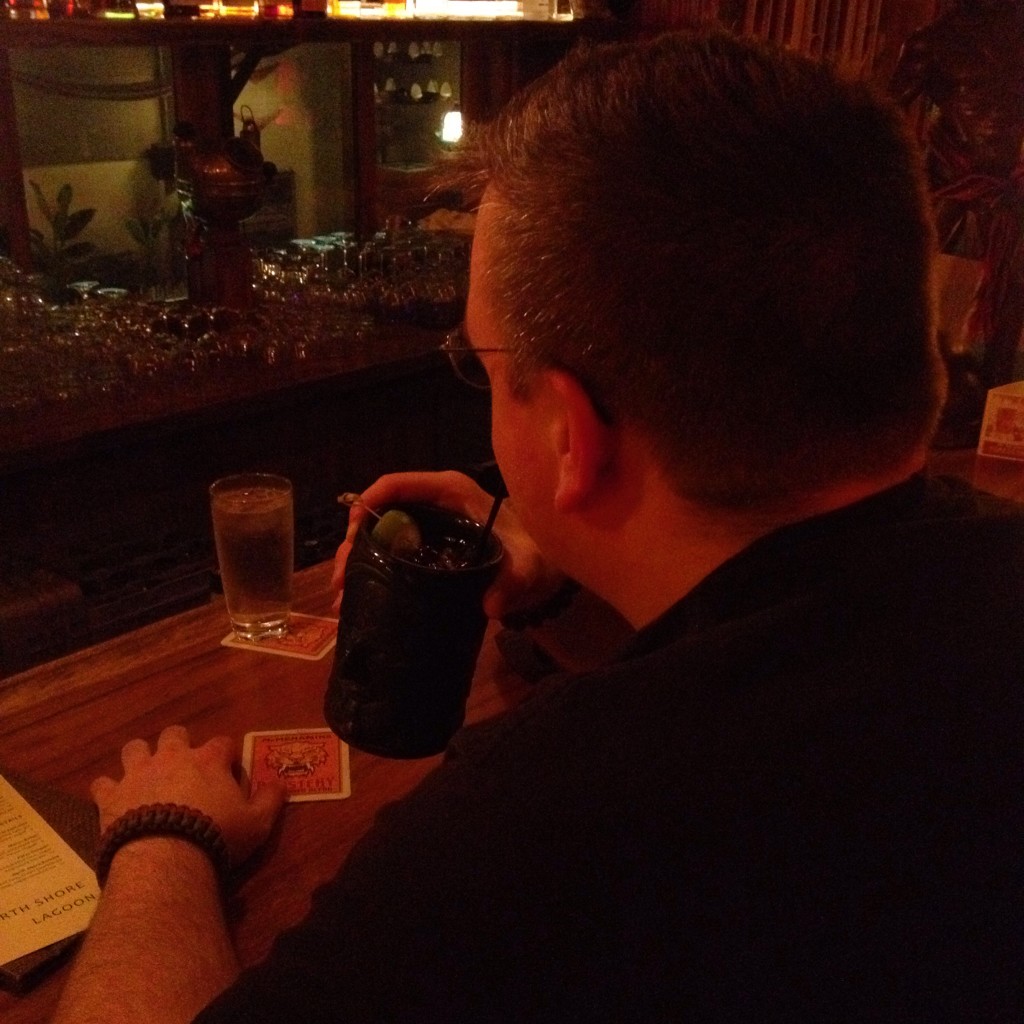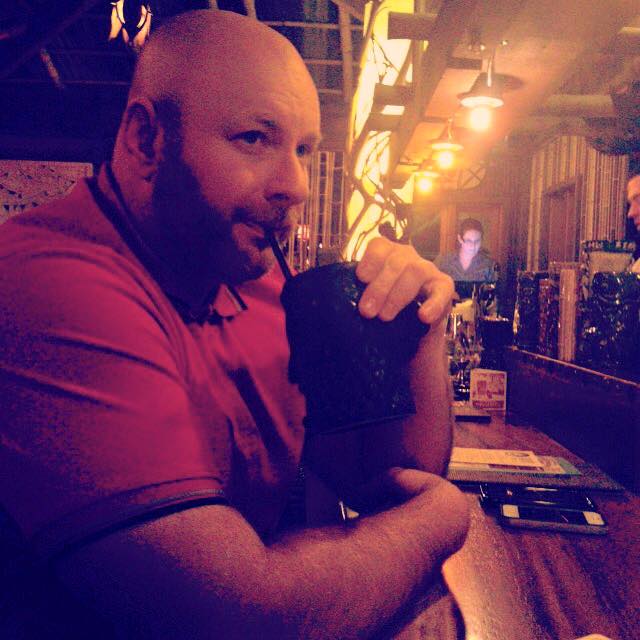 The Zombies here at The North Shore Lagoon are strong—really strong! In fact, they use the 1934 Don The Beachcomber's recipe!  We were both feeling pretty tipsy not even half way through our drinks!  Here is link talking about The 1934 Zombie…
The Zombie comes is a really cool and unique Tiki mug which you can purchase. I bought one!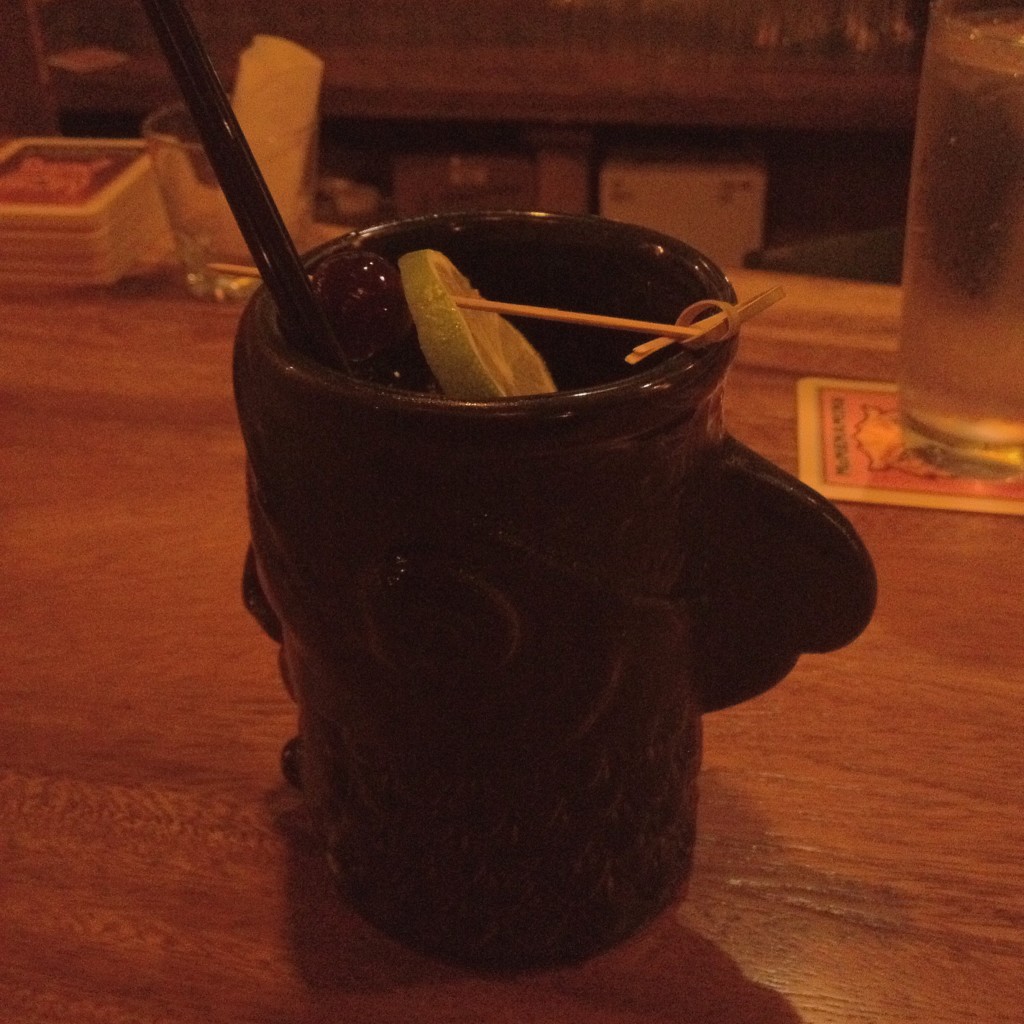 Round 2: Matt ordered the Pisco Sour which includes pisco, lime, egg white, and bitters. Very tasty!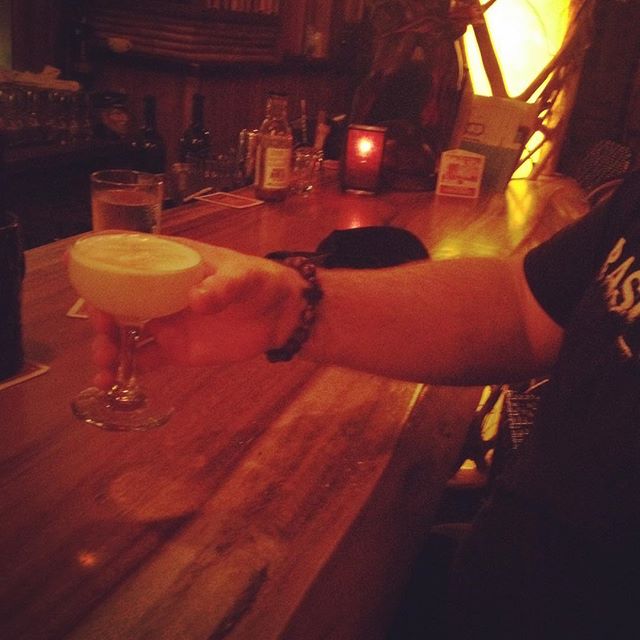 I ordered the Mai Tai…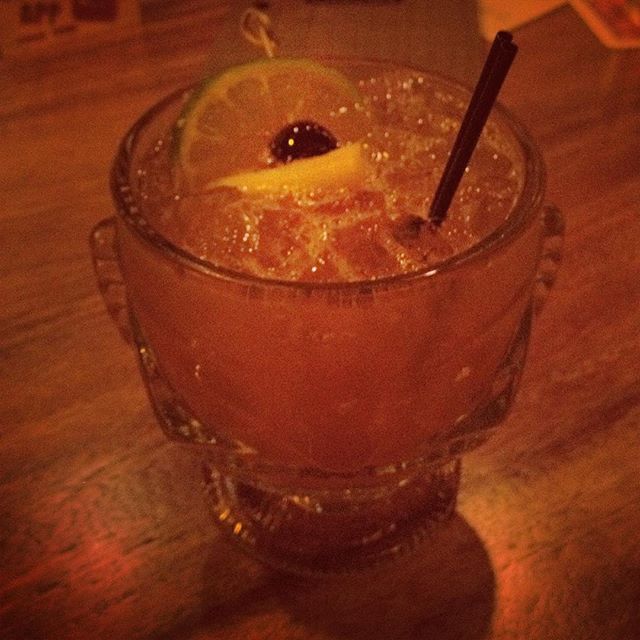 The recipe the North Shore Lagoon uses is pretty much the 1944 Trader Vic's Mai Tai recipe.
After just 2 drinks, Matt and I were both done. The drinks were powerful and very tasty. Even having the Zombie alone would've been enough! Before we took off, Bill our bartender, was kind enough to take a moment to take a picture with me. Thanks Bill!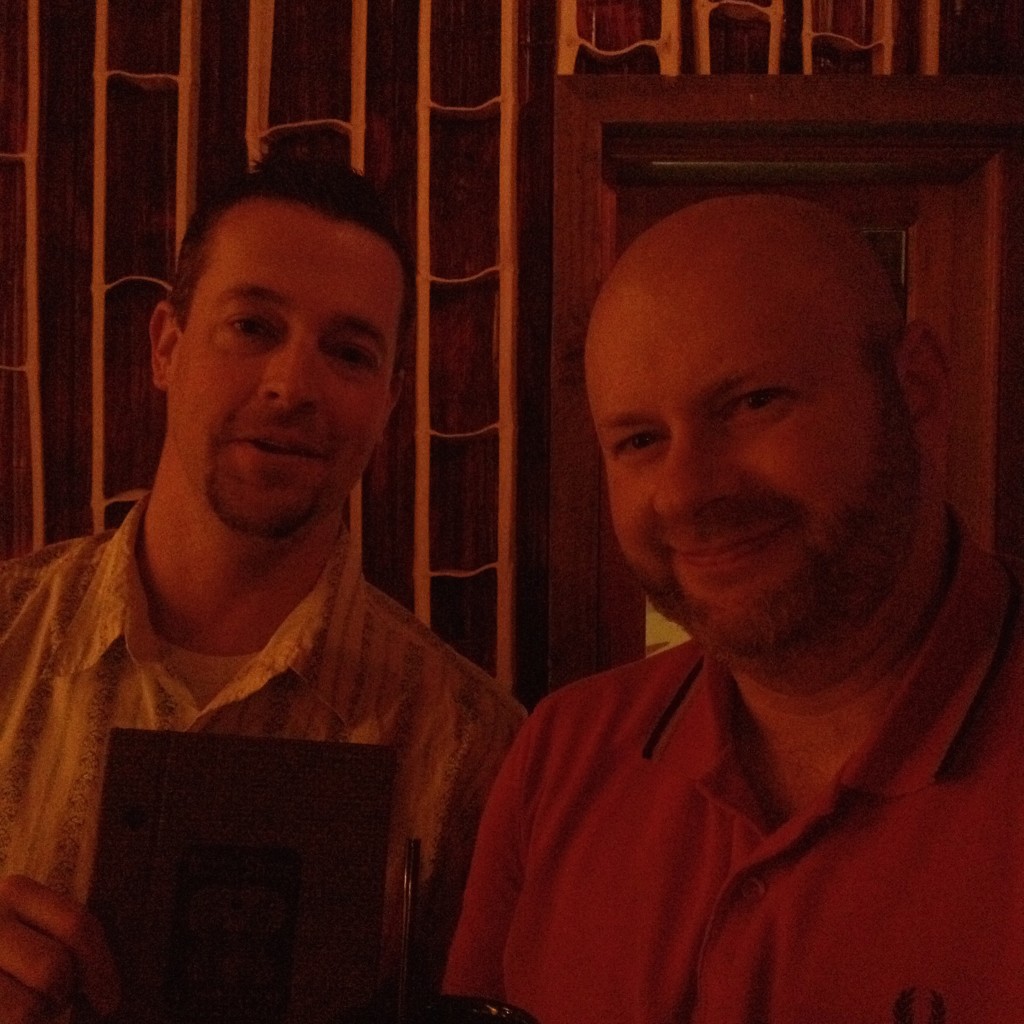 Summary:
North Shore Lagoon 2/17/16
Who was there: Matt and Ray
What we ordered:
Matt: Zombie and Pisco Sour
Ray: Zombie and Mai Tai
This is my official review of the North Shore Lagoon.
Check out McMenamins Anderson School.