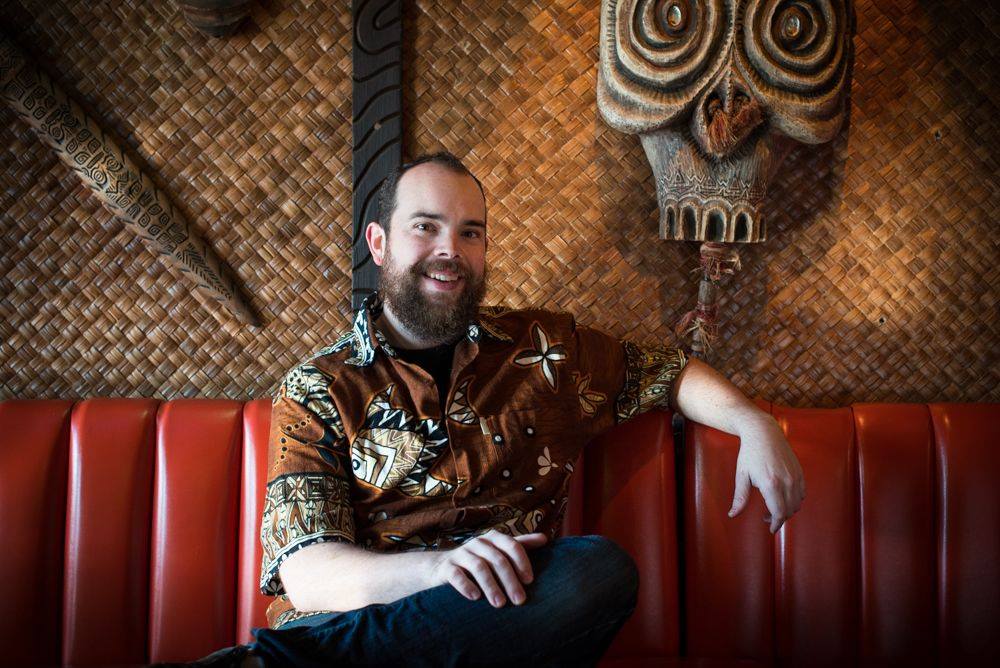 I remember making my first Mai-Tai…
The recipe called for Orgeat syrup. Back then I had no idea what this was, I just knew I needed it to make myself a Mai-Tai. I took a trip down to the local supermarket, found the isle that sold syrups and bought a bottle. My Mai-Tai was ok but it didn't taste nearly as good one I would order at a Tiki bar. I couldn't believe that one ingredient could totally alter the taste of a drink. This is where Blair Reynolds comes in handy, well actually his company BG Reynolds Syrups. BG Reynolds makes every type of syrup you need to make any Tiki drink you want. Not only will your drinks taste incredible but your Tiki drinks will taste correct. Let's get to know Blair a little bit more…
What brought you into the 'Tiki lifestyle' and how long has it been part of your life?
Blair- The tiki lifestyle like anything great was introduced to me by some wonderful friends in my formative early twenties. Not only were the cocktails delicious relative to the drinks someone in their early twenties generally gets, but I was enamored with the surroundings. From the drink in my hand to the lady by my side, everything was array in floral print. The mellifluous music of Martin Denny provided window dressing, and introduced me to the transcendent tones and tastes of "Tiki". From a friend's tropified back yard, I then found Trader Vic's in Emeryville, and the rest is history, well, still in the writing, but history!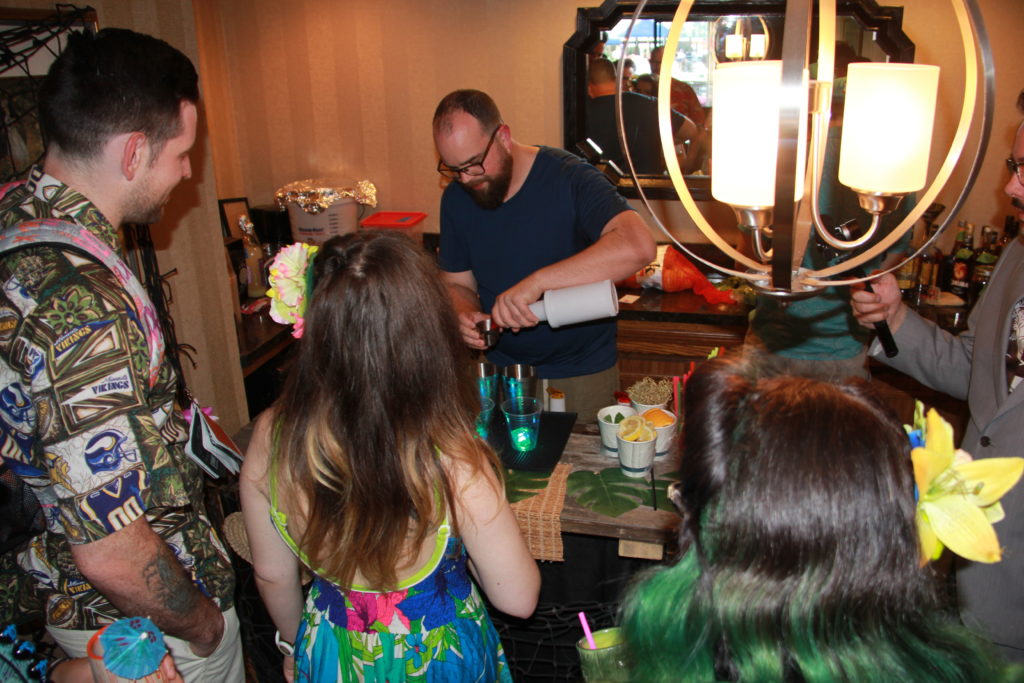 How did you get into bartending? Can you talk about your time bartending at Thatch?
Blair- I got into bartending from my late teens, when I spent a bit too much of my time introducing my taste buds to the wonders of Jägermeister. I couldn't help but think there's got to be something tastier than this out there. Everything straight (from the bottle, c'mon I was 19) was rough and gruesome, and there just had to be a way to enjoy this alcohol thing! So, I sought out to become a master of mixology, a king of cups, and went where only a true student learns… bartending school! Then after I forgot all that nonsense I got myself a job at a local pizza joint pouring beer. Then I moved on to bartend in high end dining, then craft cocktails, and finally, a Tiki bar! Thatch in Portland, OR. A tropical hideaway in an otherwise unassuming strip mall. It was an interesting experience that taught me a lot about the bar industry, how to treat staff, how to take care of problems and all of these lessons taught to me by the management. Not directly, no, they really lead by bad example. The staff was split in half, there were infestations, the drinks were too strong, too sweet, and it was one of those moments where you say "I could do this better!" and so I did, eventually.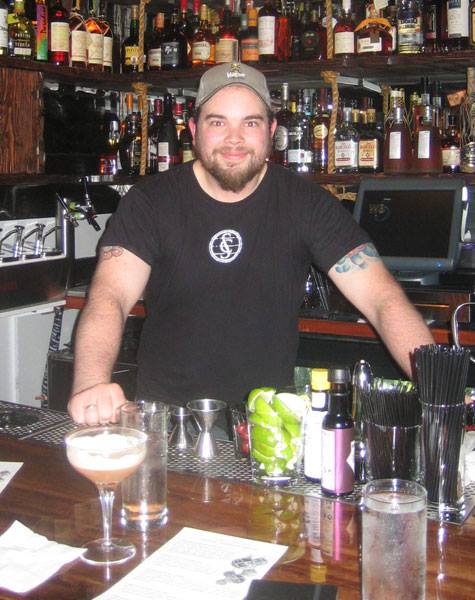 You are the man behind opening Hale Pele from the ashes of Thatch. Can you talk about that?
Blair- What a ride! From dreaming of bartending a tiki join to owning my own place. This was a real case of putting my money where my mouth was, showing the world what I have to say when it came to tropical and tiki drinks and the places that served them. My experience in high end dining, my dreams of what a tiki bar should be, all given an opportunity to come to fruition. The atmosphere was dialed in, the effects astounding (and glitchy), the music carefully curated, the cocktails chosen with care and perfected. Truly a dream come true. When the doors opened the audience was… wondering where Thatch had gone. Well, we got that over the first 6 months or so. As Hale Pele established its own identity, it's like the previous location never existed. Though I've stepped aside from actively managing Hale Pele, I am as proud as when I opened the door to our first customer.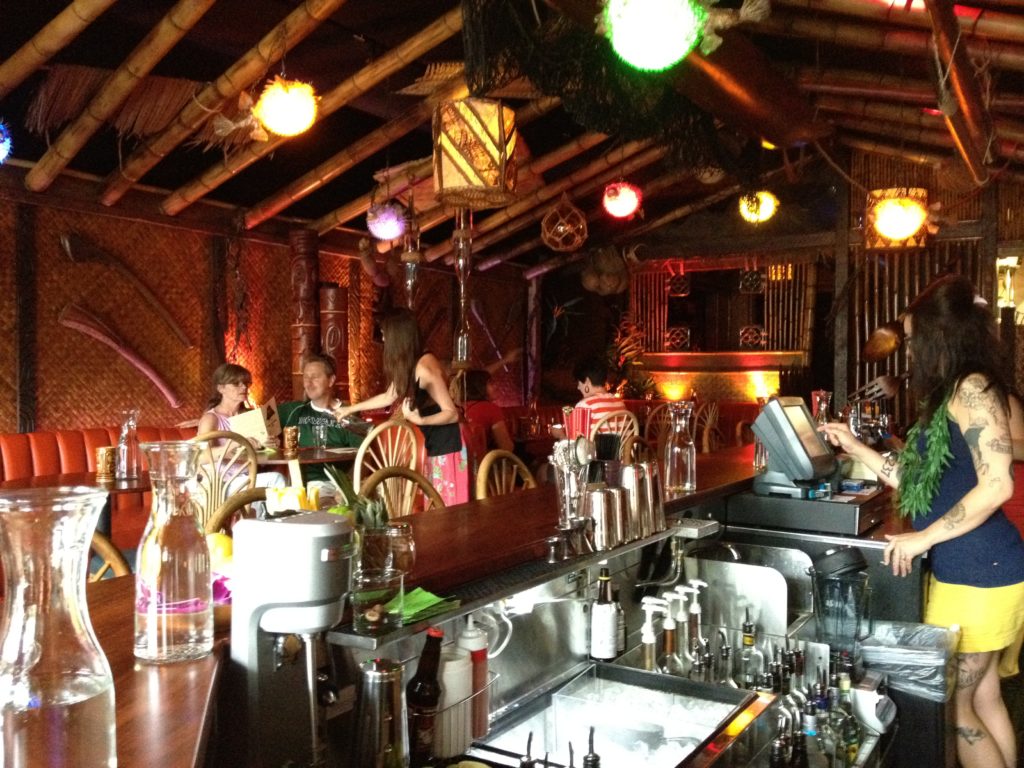 How did you get into making syrups and starting BG Reynolds?
Blair- I've repeated my usual story a few too many times, though it's true, I wanted to offer this: Many bars make inconsistent, thin, and occasionally awful syrups that lead to distasteful drinks. There, I said it. I'm a selfish man who just wanted to find a damned good tiki drink on every street corner in the world, and the best way to ensure that is to supply the goods myself! Housemade ingredients are a pain, professionally and at home. I like bartenders to focus on service rather than syrups. But yes, for all the right and wrong reasons I took my experience with ingredients, and after someone pulled the chain on my dim bulb, I approached a production kitchen and started up a business making better ingredients. 8 years later, you can find BG Reynolds across the country, at the Disney parks, and even overseas. It's pretty awesome and I'm so thrilled that bartenders and home boozers alike love my syrups!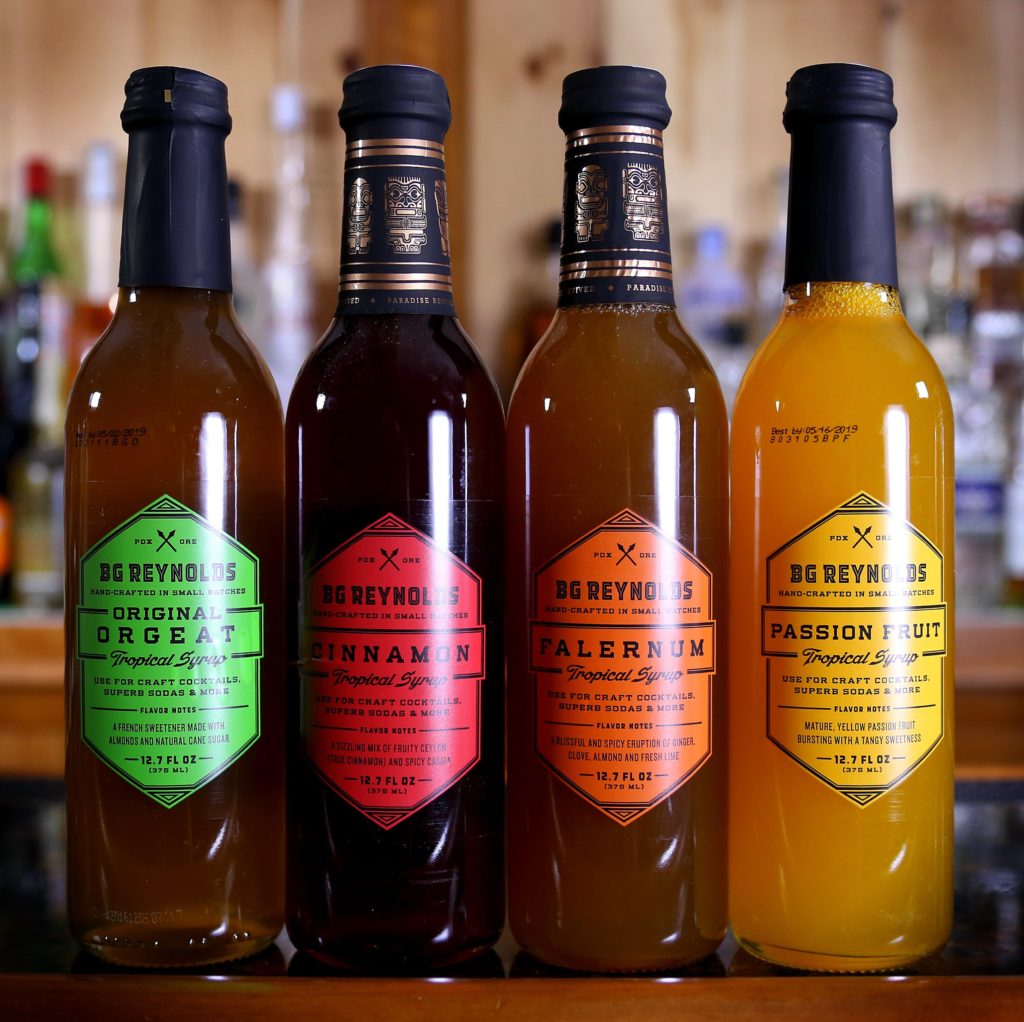 What is your favorite Tiki drink? Why?
Blair- Let me roll my wheel o' favorites, and this week I'm going to say… well, it's been a rough one. I like my Navy Grog. Big, rough, and if you do it my way with honey and pimento dram, it's extra delicious. It also comes with a Rock Candy swizzle, in case there wasn't enough syrup.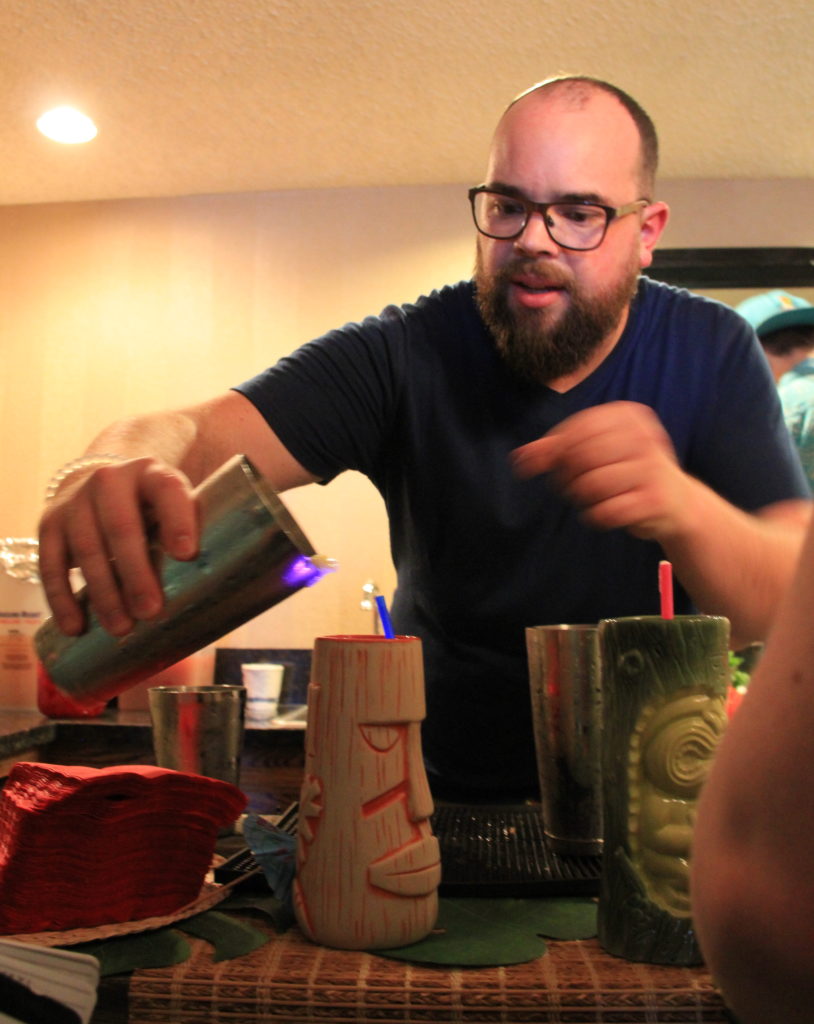 What does the future hold for you and BG Reynolds?
Blair- World domination! Or maybe just really great drinks. For now, we're focused on making BG Reynolds syrups available in more locations across the US. We just ramped up our production capacity, so you can expect more of the BG Reynolds quality more readily available. I'll also be coming out with a few new seasonal and super small batch syrups in 2018, like my upcoming Hazelnut Orgeat, and a Hot Buttered Rum Syrup that's sure to be a hit (the secret ingredient is BUTTER).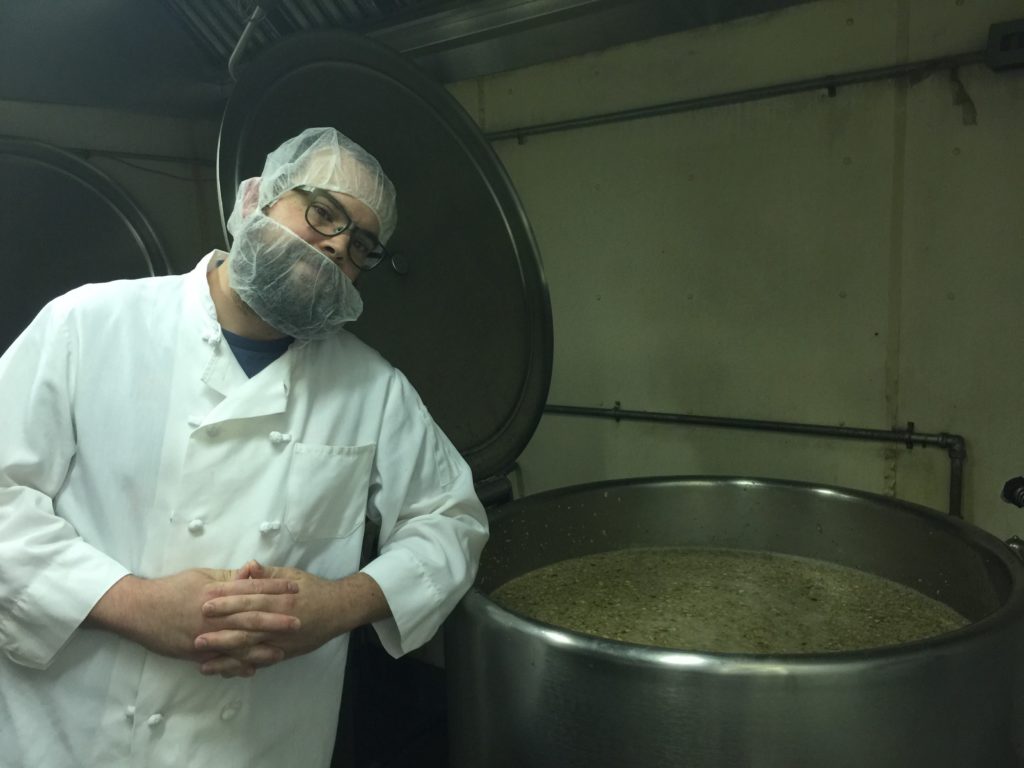 Anything else you would like to add?
Blair- A big thanks to you Ray, for bringing great tiki to more people. And to the tiki community at large for supporting my dreams. There are bigger things to come, prepare your livers!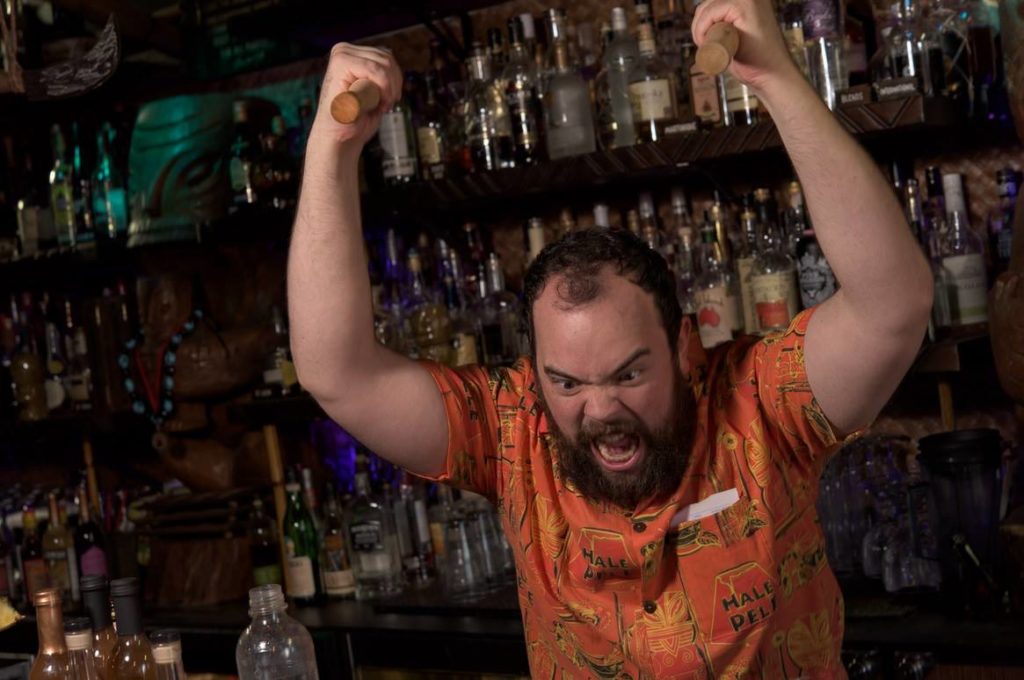 Buy some BG Reynolds syrups right here.