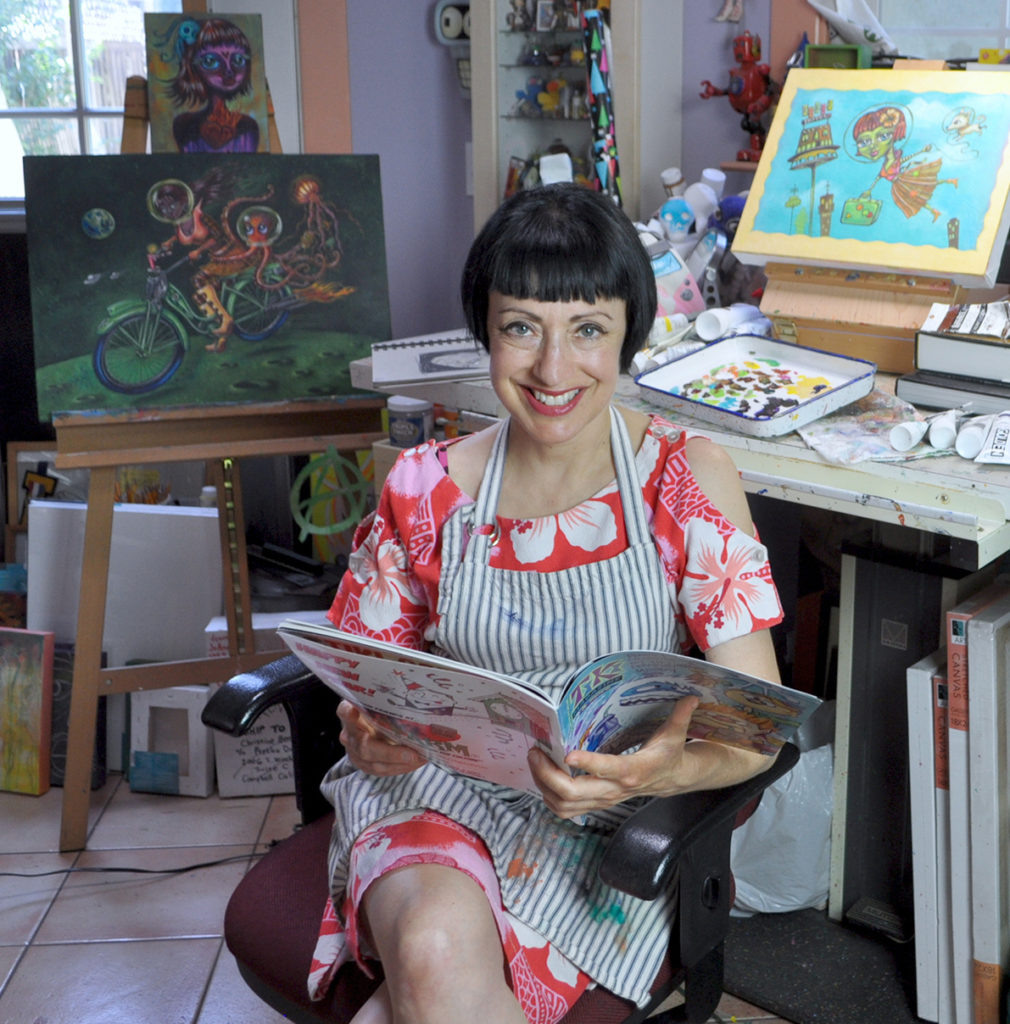 Remember those "big eyes" paintings?
I do! These were paintings of children with big heads with even bigger eyes and I remember seeing them everywhere when I was kid. The artist's name was Margaret Keane and her paintings were quite cute.
When I first saw Christine Benjamin's art, it reminded me of Keane's paintings, which at the same time reminded me of my childhood! I know I'm not the only one who has been moved this way by Christine's art. Here is Christine's story…
What is the Tiki scene like in San Jose?
Christine- The Tiki scene is strong as far as Tiki home bars are concerned. There are a whole lot of people who have really great bars in their homes and are always happy to share.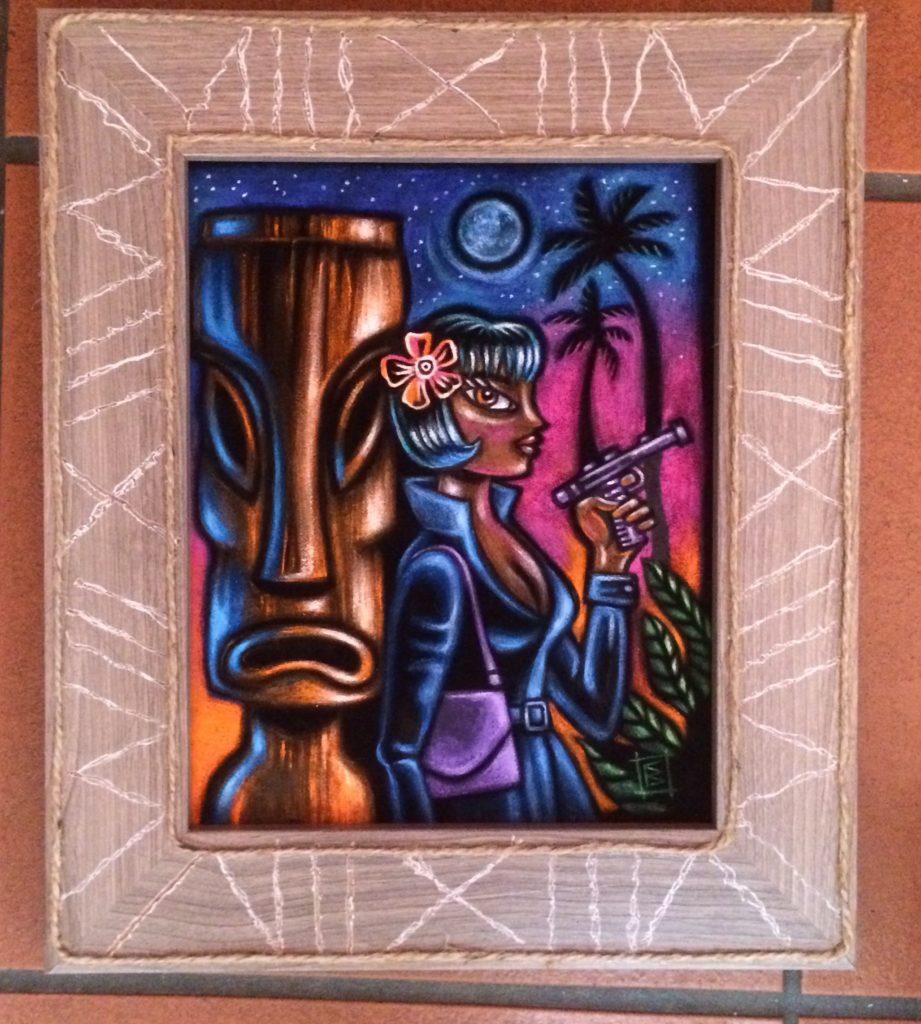 What brought you into the "Tiki lifestyle" and how long has it been part of your life?
Christine- I've loved all things Hawaiian and was influenced at an early age by being around my dad's parents. They lived in Hawaii for a short time and came back with Hawaiian music, decor, and clothing.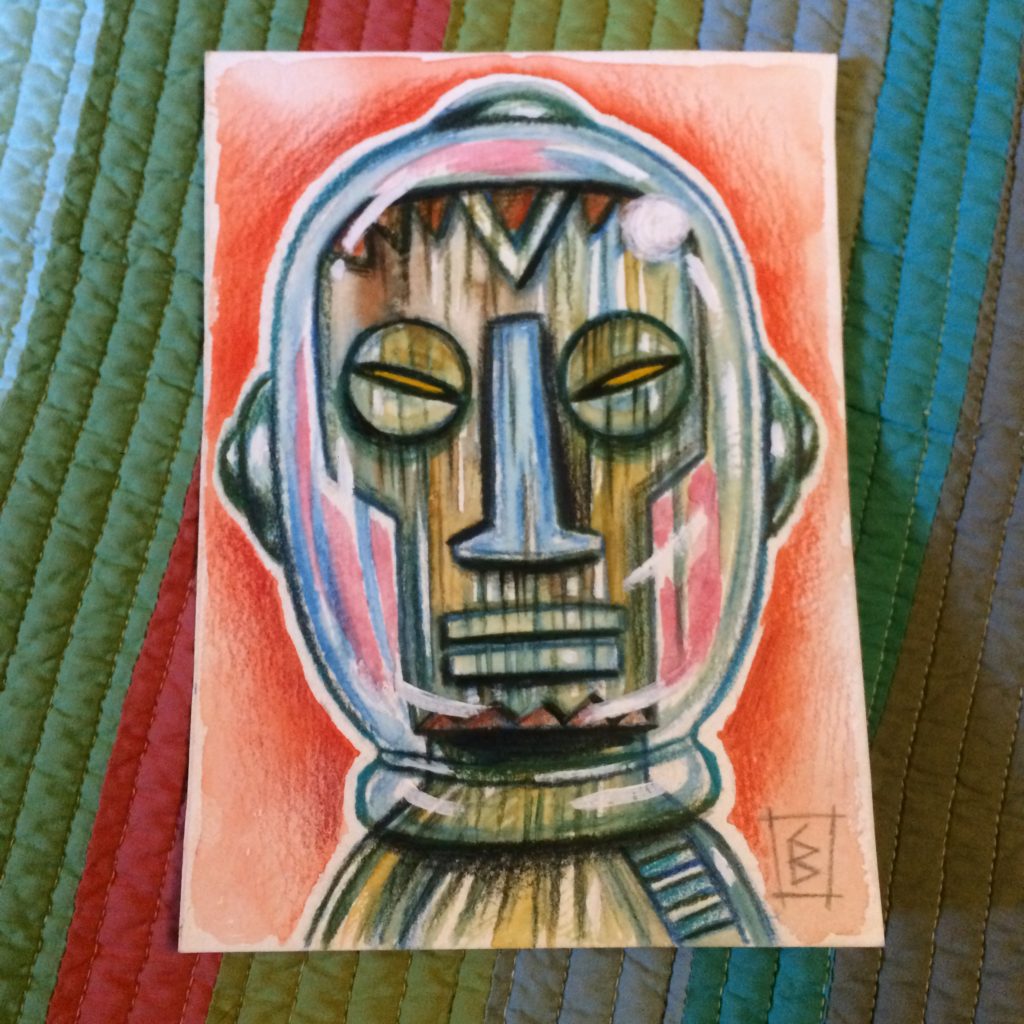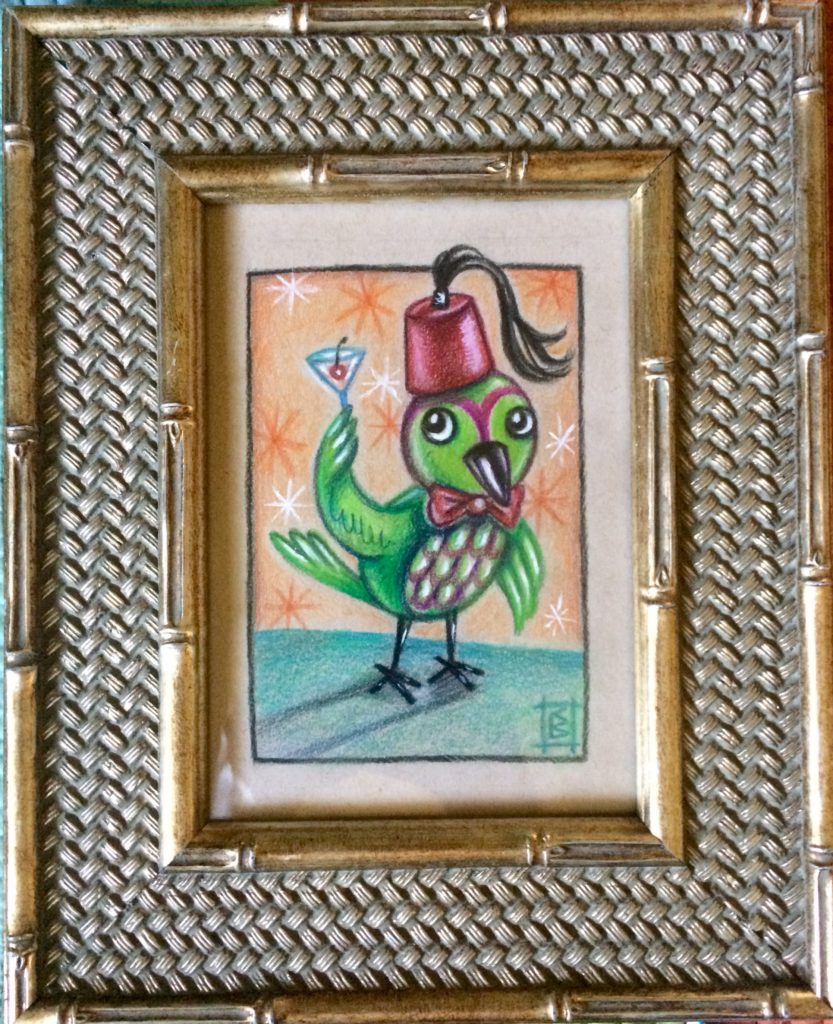 Disney's Enchanted Tiki Room was also an influence. I was mesmerized as a young child by the talking birds, flowers, and Tikis. As an adult, the Tiki culture started to seep back into my life and my husband and I started to attend Tiki events, parties, and bars and met many Tiki friends.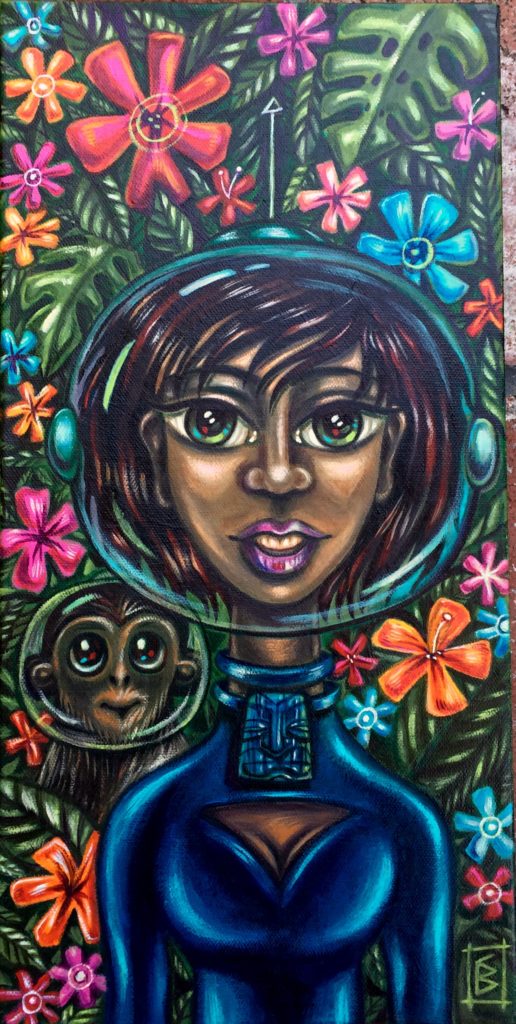 What sparked your interest in being a Tiki artist?
Christine- When I started to attend the Tiki events, I met many other artists who were creating Tiki-themed art and was inspired to create Tiki art with my own spin on the subject matter.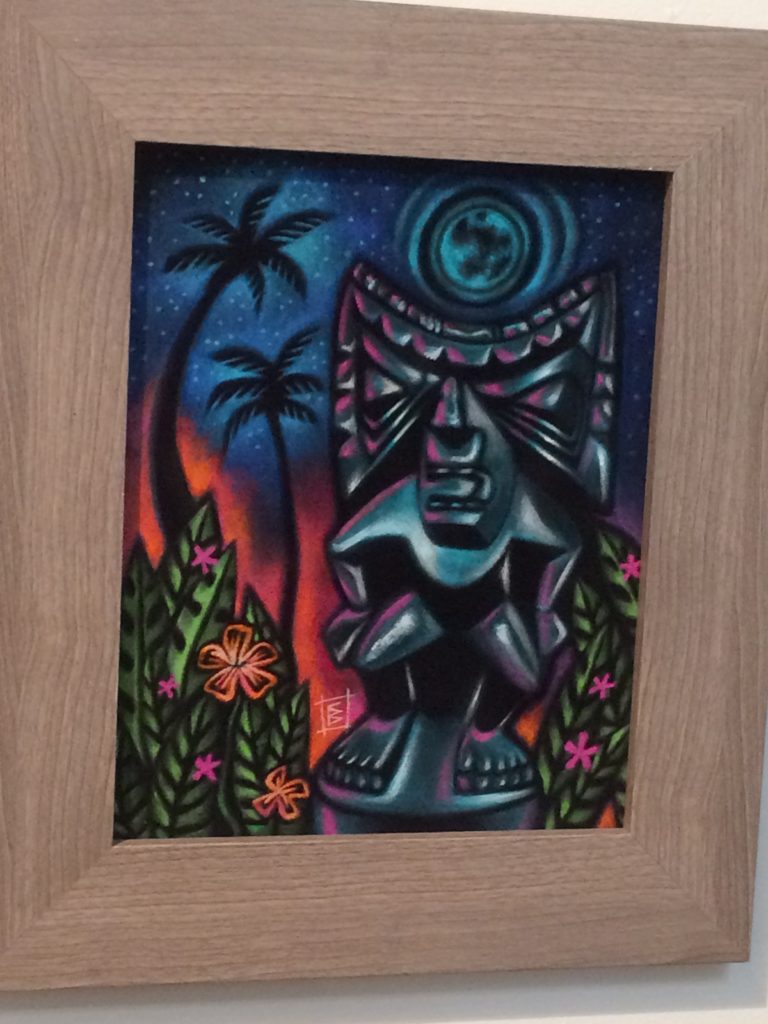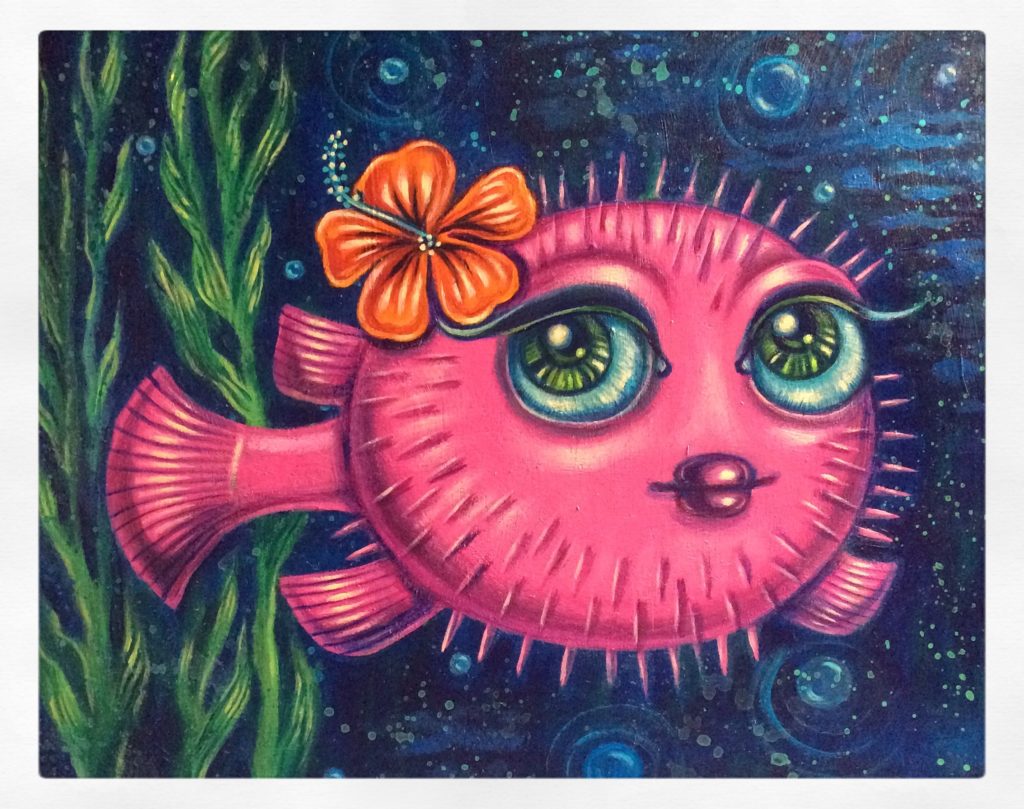 How would you describe your work?
Christine– I would describe my work as being colorful pop culture creations. Creating my own world of characters: Tikis, monsters, robots, big-eyed girls, etc.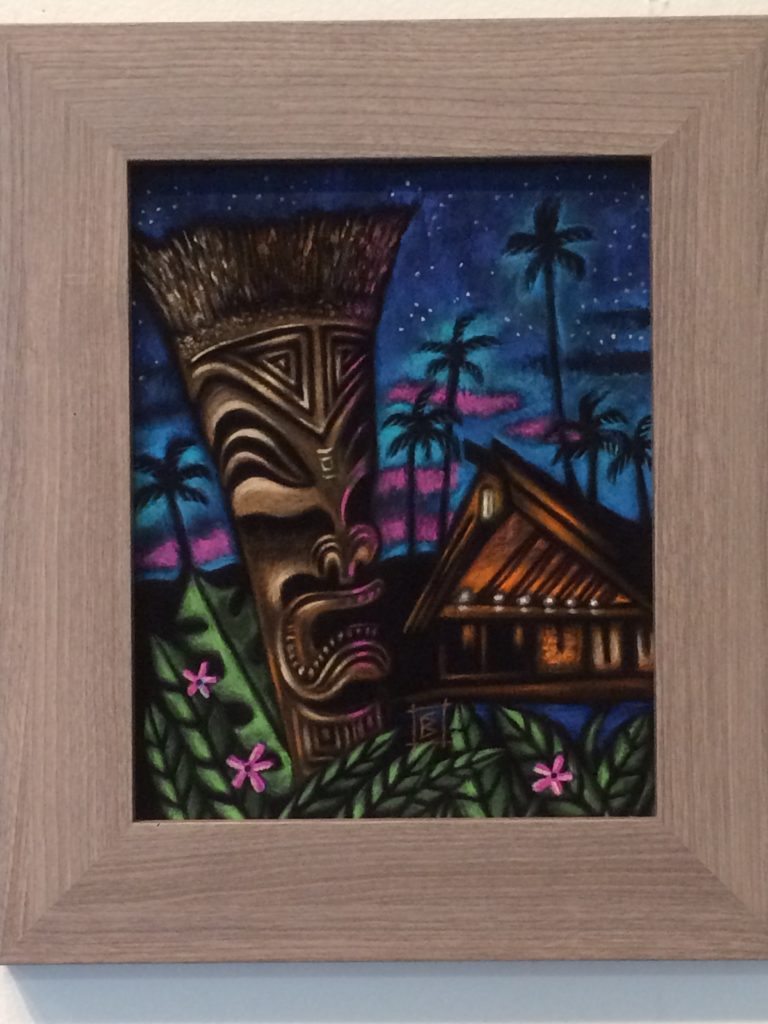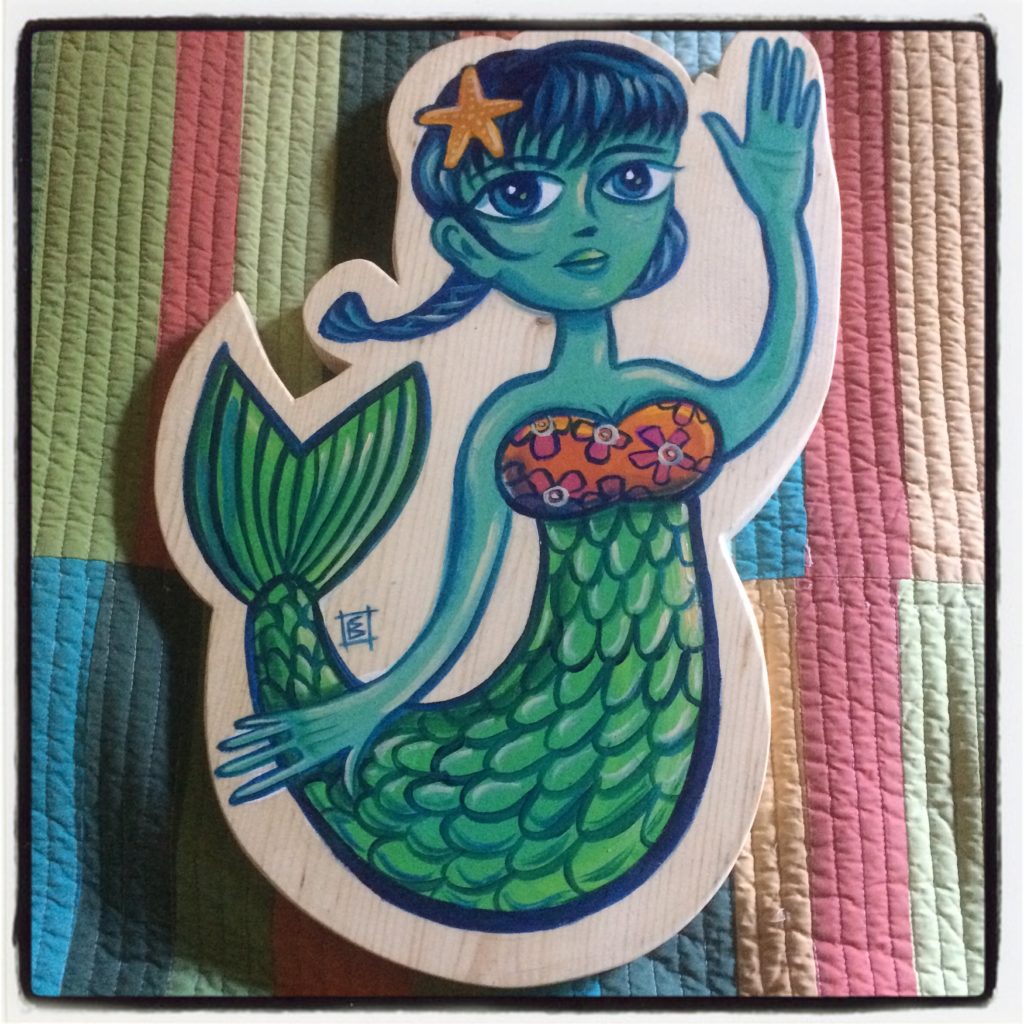 Where do you pull your influences? 
Christine– I'm heavily influenced by the Tiki world, which includes the clothing, bar decor, and the people in the scene. I also get imagery from old beach movies, monster movies, sci-fi, comic books, the hot-rod car culture and music.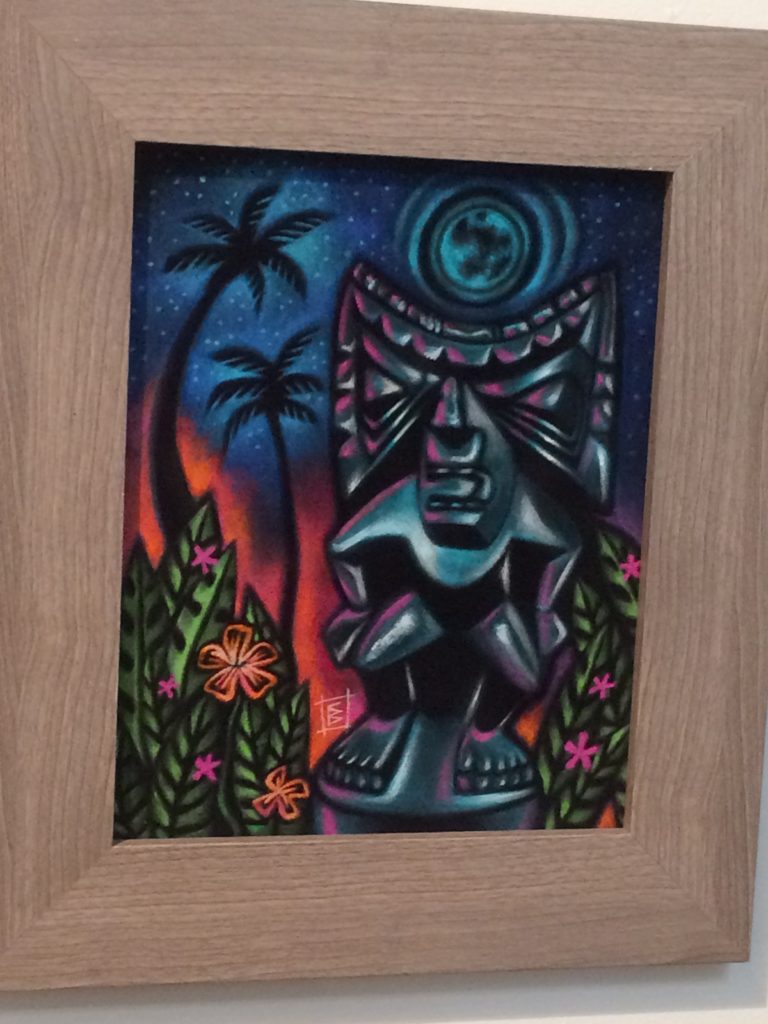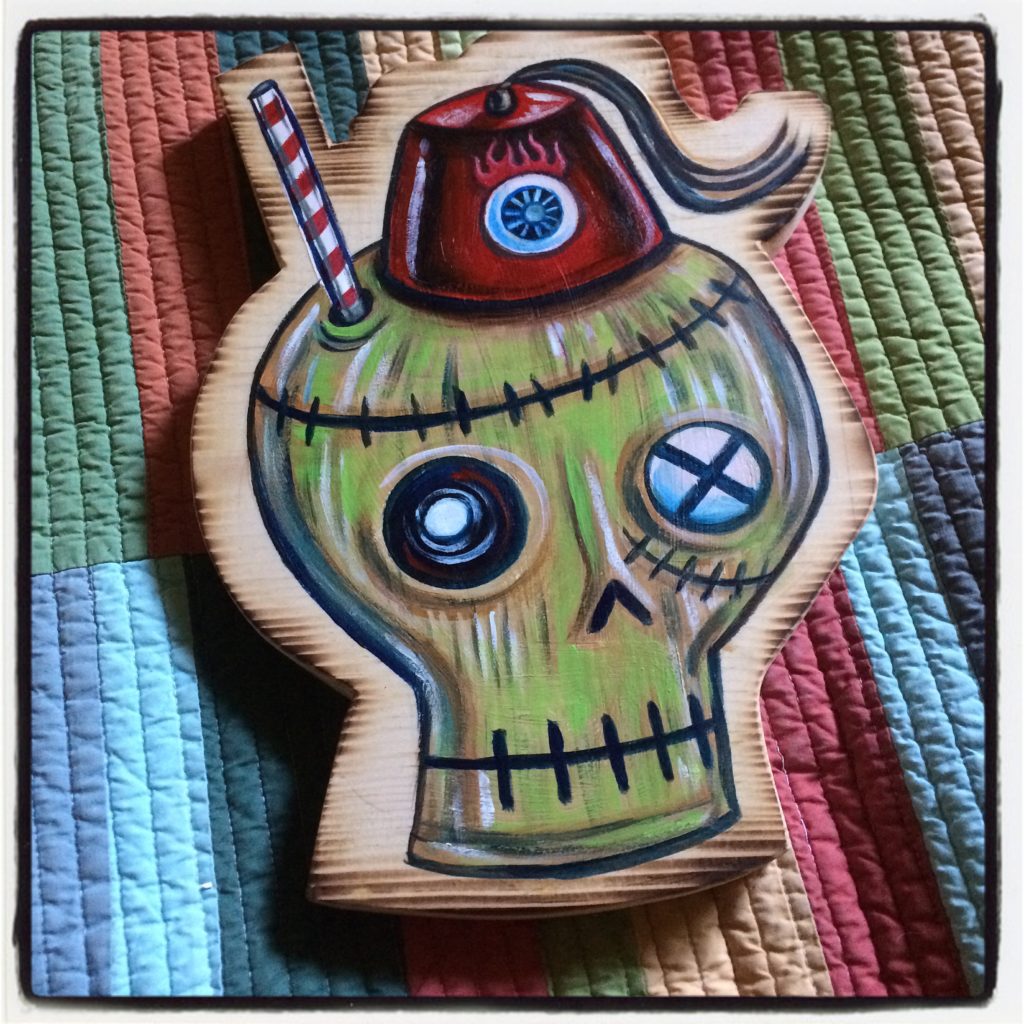 Care to talk about your dolls?
Christine– My dolls are an extension of my 2-D art. Many of the characters that I have in my head either come out as a painting or a doll and I get many commissions from people for custom dolls.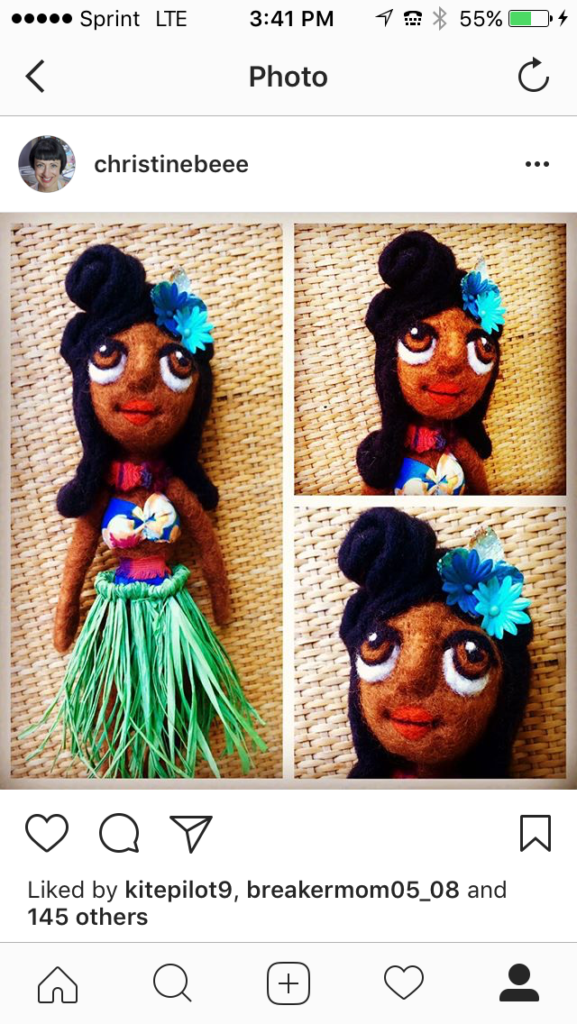 Some of the dolls that I've created have been Pee Wee, Miss Yvonne, Marie Laveau (Voo Doo Queen of New Orleans), Princess Leia, Debbie Harry, Siouxsie, Frida Kahlo, Jeannie (of I Dream of Jeannie), and many other characters such as pirates, mermaids, space girls, robots, birds, monsters, etc. My dolls are like fiber art in that they have needle felted heads and bodies. Needle felting is a technique that consists of sculpting with wool by using a needle to poke at the wool. The more that the wool is poked with the needle, the more dense it becomes by weaving the fibers together. I then hand sew all of the clothing onto the dolls. I also use wood and clay for the doll's arms and legs, depending on what look I'm going to create.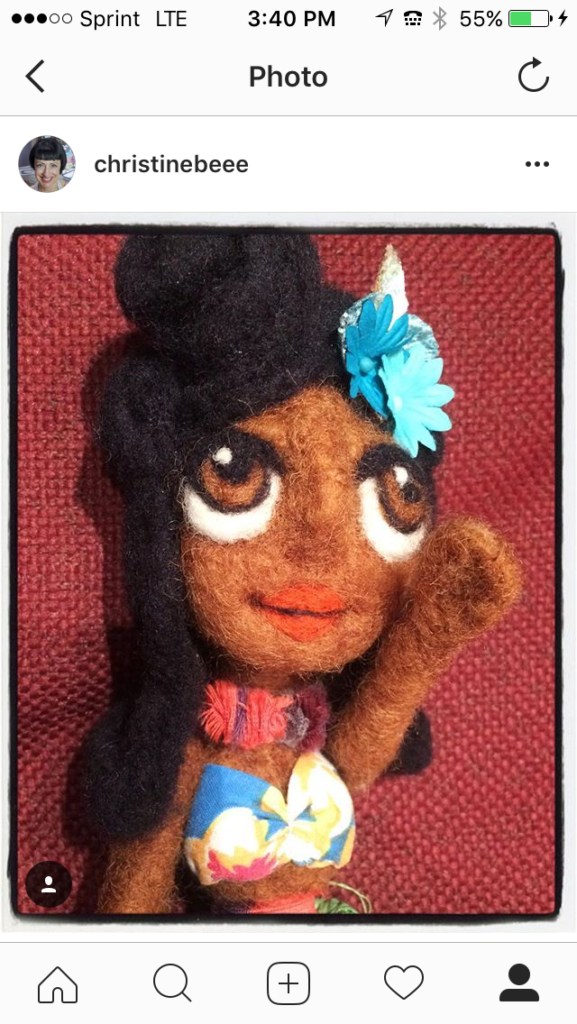 What is your favorite Tiki drink?
Christine– I tend to like the spicy Tiki drinks more than the sweeter drinks. Anything with Allspice Dram like Ancient Mariner, 1940's Rum Barrel, or Three Dots and a Dash.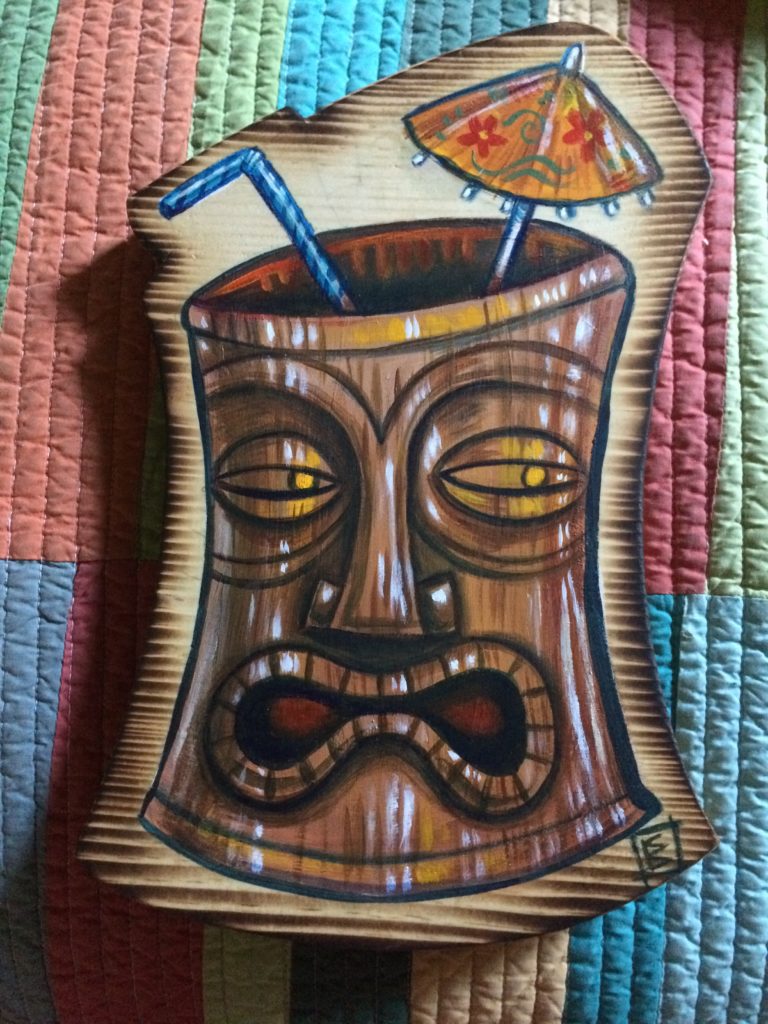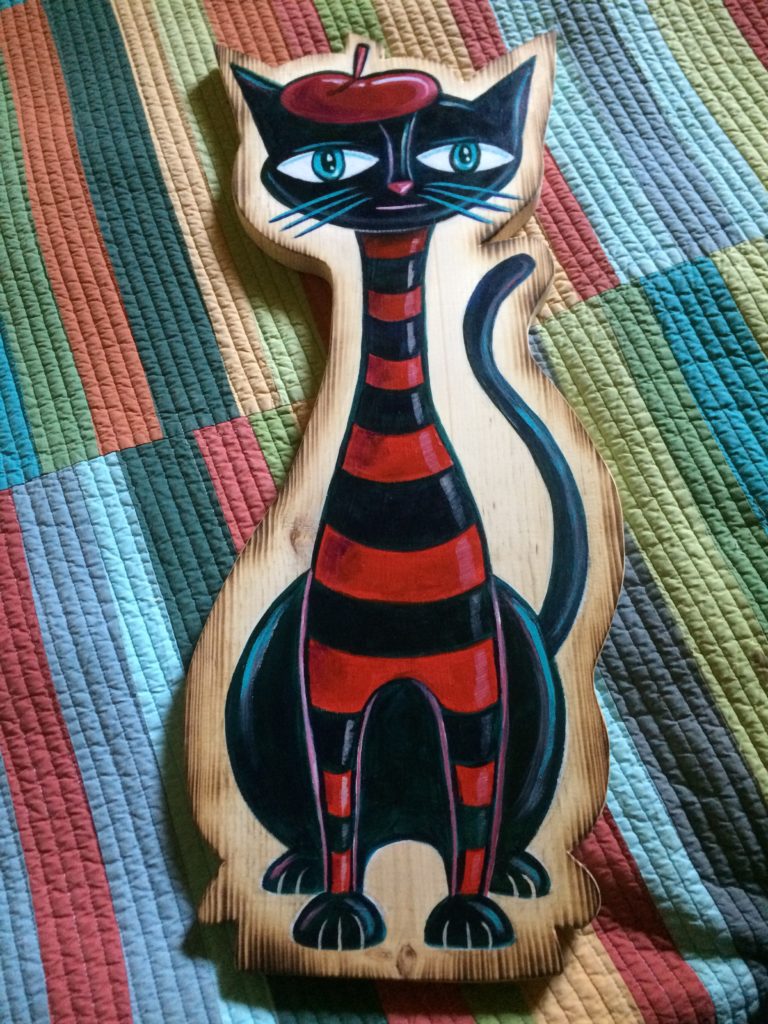 What is your favorite Tiki bar? Why?
Christine- I have several and there are many bars that I haven't visited yet. Some of my favorites are Smuggler's Cove for it's great drinks, amazing rum selection, and fantastic atmosphere.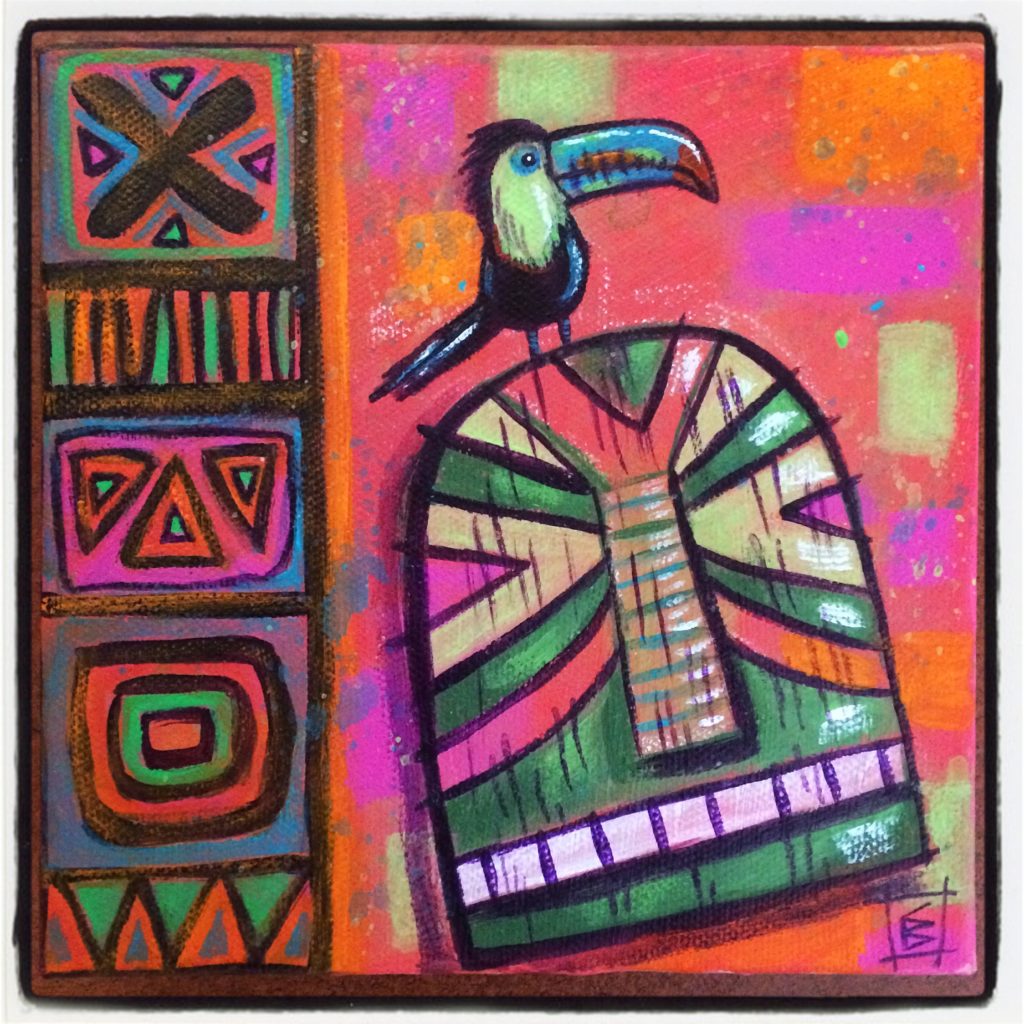 Forbidden Island has a great old-school Tiki bar vibe and great entertainment. Trader Vic's in Emeryville is an institution and has so much history, fantastic artifacts, and great food and drinks.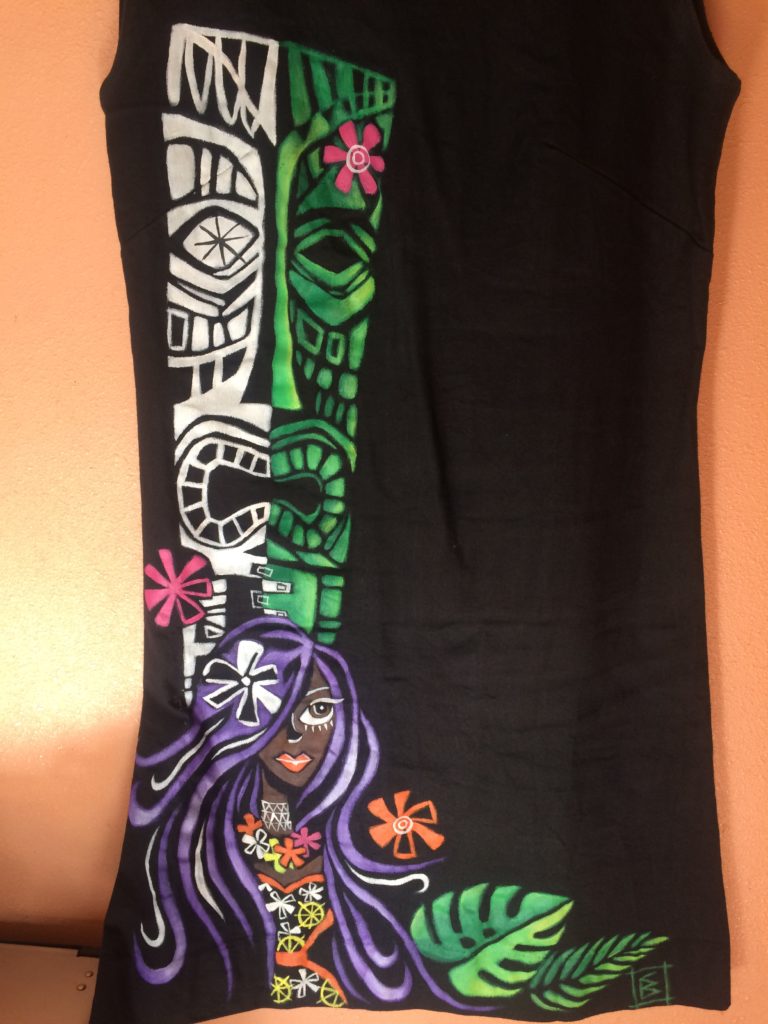 Check out Christine's website