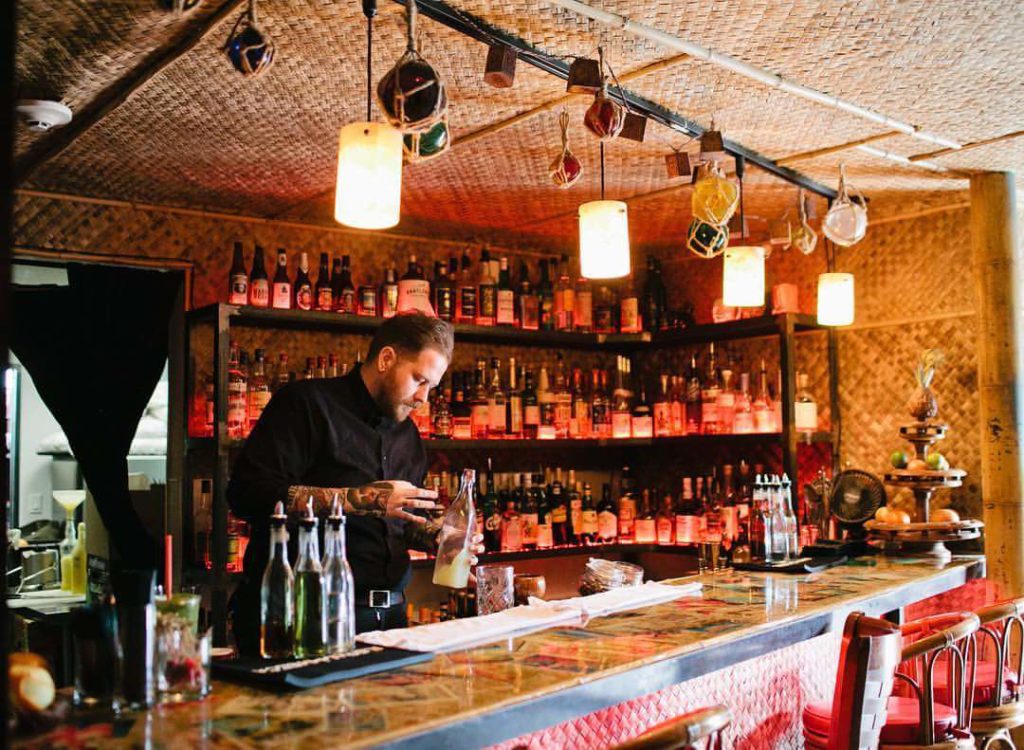 From barback to part owner of Bootlegger Tiki, Chad Austin literally started at the bottom of the proverbial Tiki ladder and worked his way up! Chad is an incredible Tiki mixologist and has created over 100 cocktails for Bootlegger Tiki. He's even planning on writing a book! Here is Chad's story…
What is the Tiki scene like in Palm Springs?
Chad- Budding. It's a weird blend of things, though. I mean there are some die-hard Tiki cats, but mostly people that are into it because it fits with their Mid-Century Modern motif.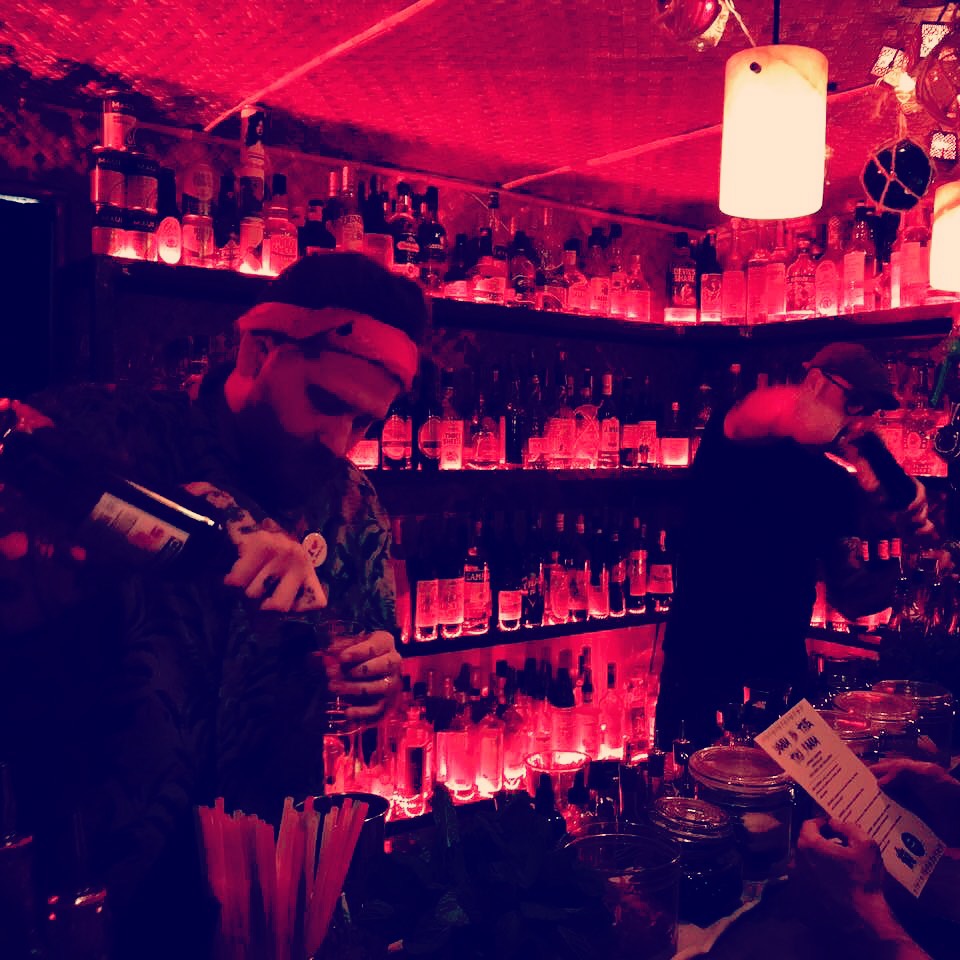 What brought you into the "Tiki lifestyle" and how long has it been part of your life?
Chad- Getting a job at Bootlegger Tiki. So, about three years and every year I just love it more. I have fully immersed myself into nerd-level historian.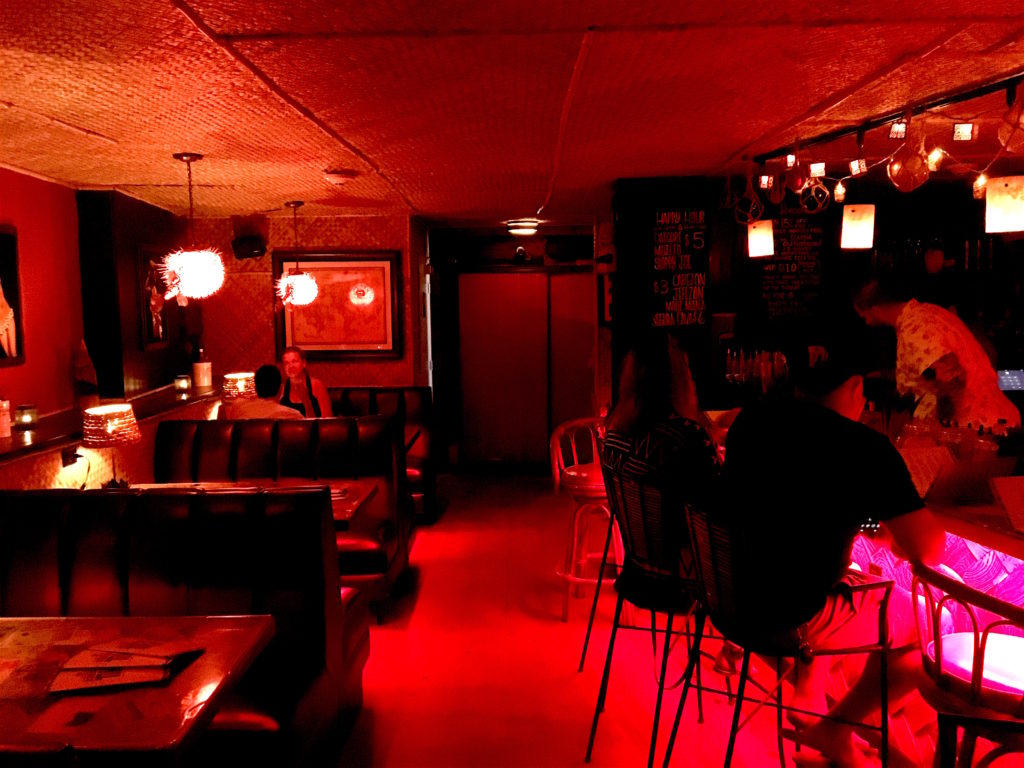 Bootlegger Tiki. Can you talk about this awesome bar and your relationship to it?
Chad- Bootlegger is not your average Tiki bar, which is something I think you need to experience to understand. My relationship is a torrid love affair with this bar. The story is actually quite intricate, so I will hit you with the Reader's Digest version…
I was employed at our coffee shop for a month when I was asked to come work in the bar (barbacking more than tending). For seven months, I worked my ass off. Then I got into a heated argument with my bar manager and he went to the partners and told them I was "a bad seed" and needed to go. I was fired the next day while on a family trip to Disneyland! I spent the next three months helping opening and working at a steakhouse called Mr. Lyons. One night, a server told me he ran into Greg (the managing partner at Ernest Coffee) who said he needed to speak with me. We hadn't spoken since he was talked into letting me go. I was curious, so we met for drinks. They had realized the other guy was the piece of shit, not me, and asked if I would come back as beverage director. Of course I said yes! I have now worked my way into having a small stake in the company. Truly started from the bottom, now we are here.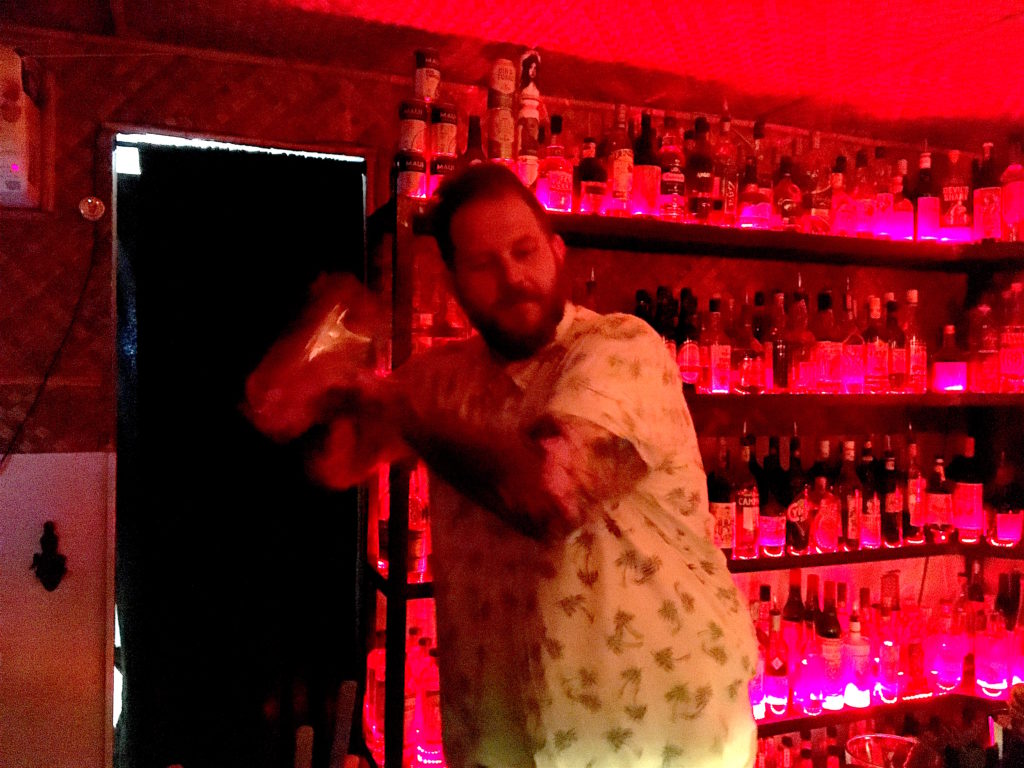 What is your favorite Tiki drink? What do you think makes the perfect cocktail?
Chad- That's rough. Well, the perfect cocktail is just a balanced one. My favorite cocktail right now is the Three Dots and a Dash. The earthiness of the Agricole and rich Demerara r(h)ums play center stage to such a harmonious and savory concoction of flavors. I'm also extremely fond of Daiquiris and Ti Punch cocktails.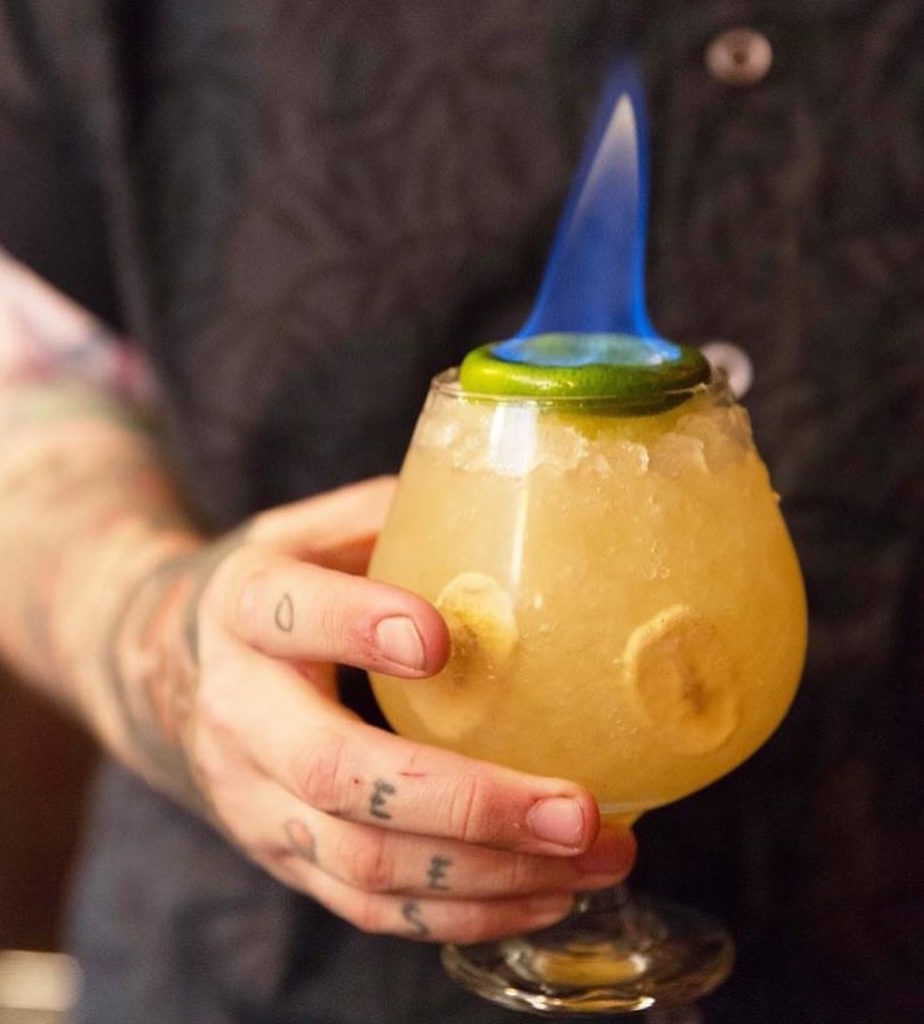 What is your favorite Tiki bar, not including Bootlegger Tiki!
Chad- False Idol. It's just perfect. They really nailed the vibe and cocktails.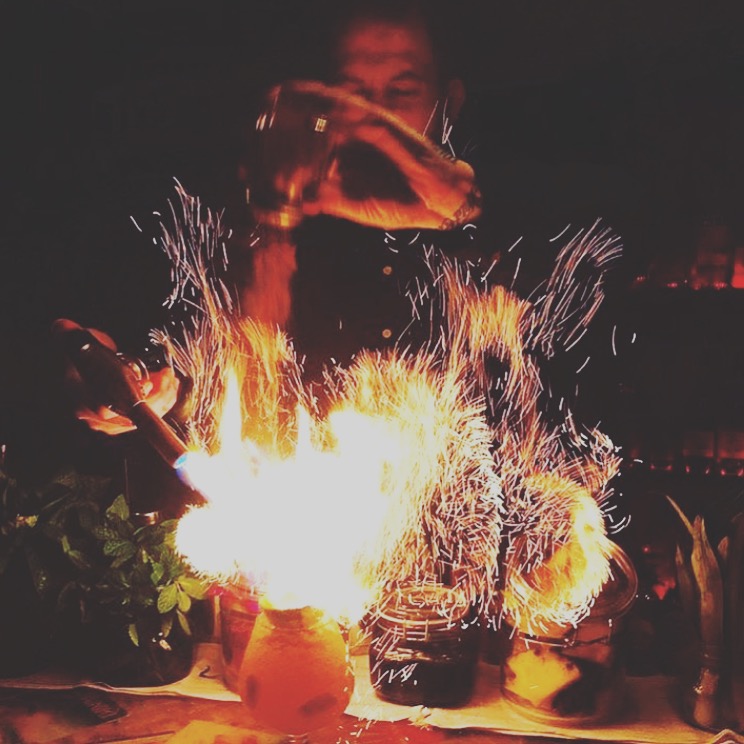 Outside of great drinks, what do you think are essential elements in creating the perfect Tiki environment?
Chad- To put it simply, it's all in the feel, how the guest takes what you've done and plots their escape from reality. So really, the environment is to feel comfortable and familiar so by the time drink is in hand, that first sip is the sunset and their worries are drifting away like a message in a bottle.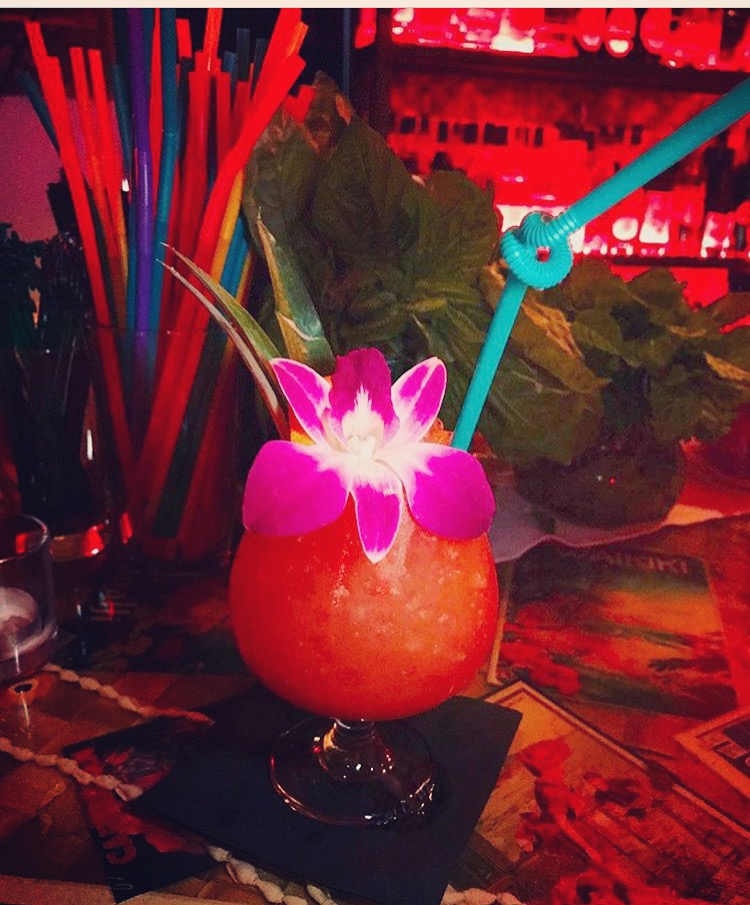 Do you feel that music has an important role in creating a great Tiki experience? What would be some of your favorite artists and albums?
Chad- I do feel that the music is important, but I don't think it should be the deciding factor in whether you have a good time at a Tiki bar or not. For the longest time, I didn't get exotica and the appeal of it. Being that my staff are all young guys—none of whom are from the scene—I was eager to keep the guys behind the bar for 12 hours a night comfortable. I wasn't thinking about the total package. Just this week actually I have made the decision with my partner to switch Bootlegger over to play exotica exclusively from open until around 11:30 PM. Then on the late night, I let my guys mix it up to something that keeps them pumped to finish the night. I'm honestly glad that I let this come about organically instead of forcing it upon myself and everyone. It feels good to have the best drinks in town and now the full vibe.
I use Pandora, so my favorites stations right now are:
Don Tiki
Martin Denny
Captain Geech and the Shrimp Shack Shooters
George Clinton
The Sonics
2Pac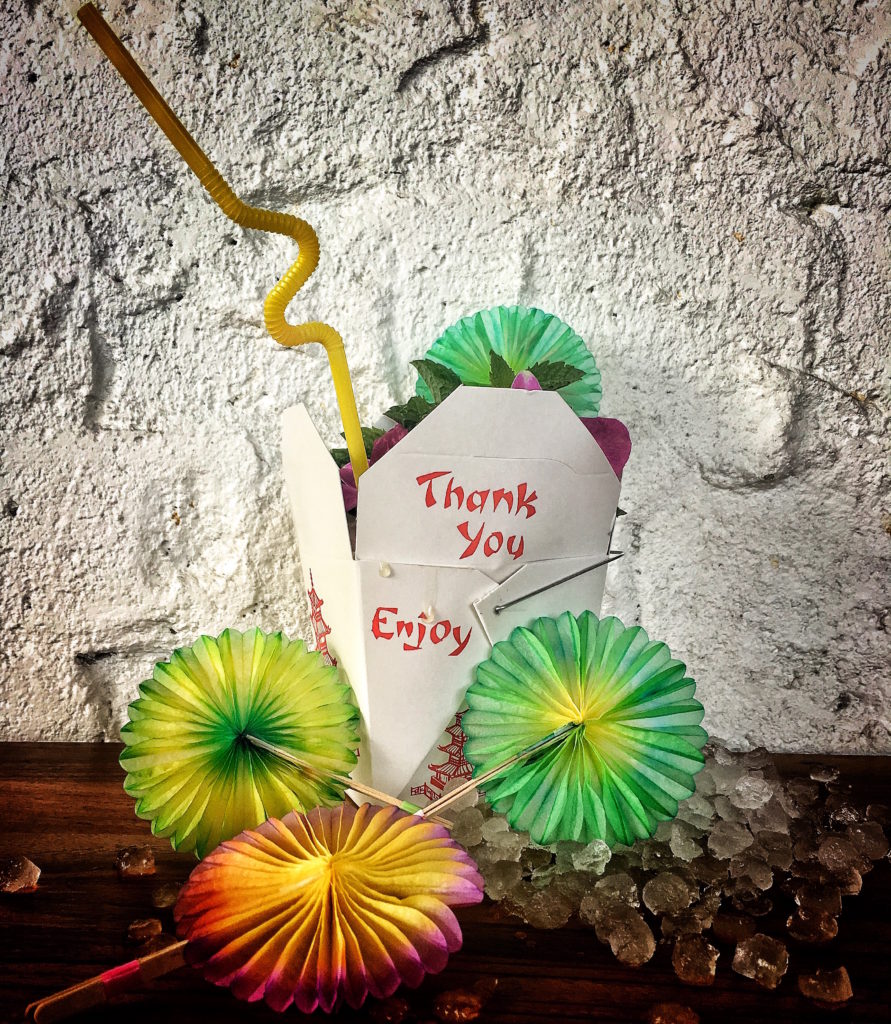 You're working on a book! What's it about and how are things coming along?
Chad- The cat's outta the bag! I haven't really told anyone about the book yet, but here's a good platform to make it known.
I realized that with the launch of Bootlegger's Vol. 6 cocktail menu, I have created over one hundred drinks for my bar. This led me to the initial idea: a cocktail book! Over the past few months, it has evolved into much more and I'm excited to share this journey with whoever is crazy enough to read something I write. The book will be self-published with just my partner and I financing it. I am currently still in the beginning stages, so I'm just mapping the layout and getting my ducks in a row. Realistically, I plan on it seeing the light of day in the first half of 2018.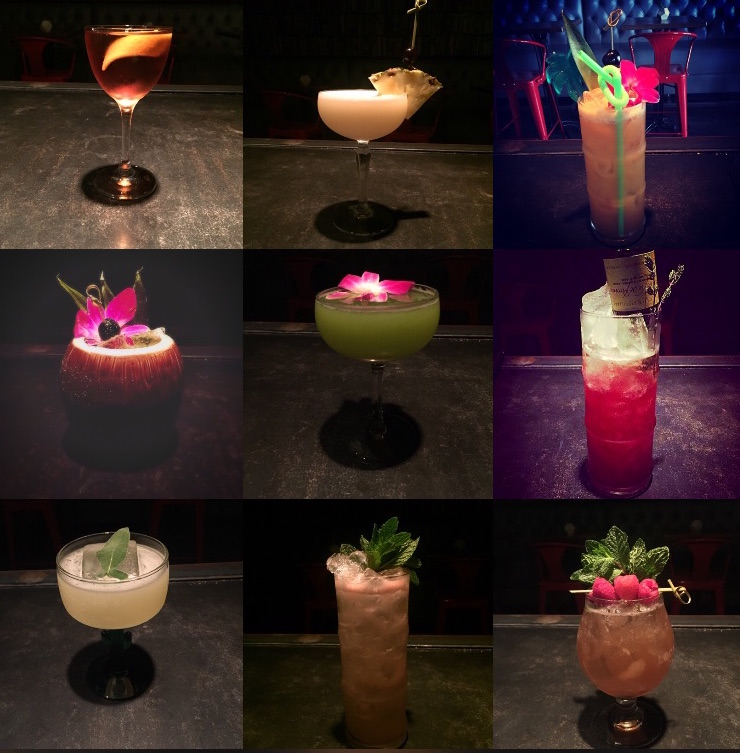 What does the future hold for you?
Chad- My wife is a badass and she is pretty much the reason I'm here today filling out these questions. so mad props to her for that.
Also…
I never thought I'd be here, but I couldn't be happier though. It's a labor of love that takes as much as it gives. Just stay true to who you are. People tend to be drawn to sincerity and passion. I feel like that encompasses Bootlegger Tiki. Passion for a craft and hospitality and sincerity is the backbone that supports it.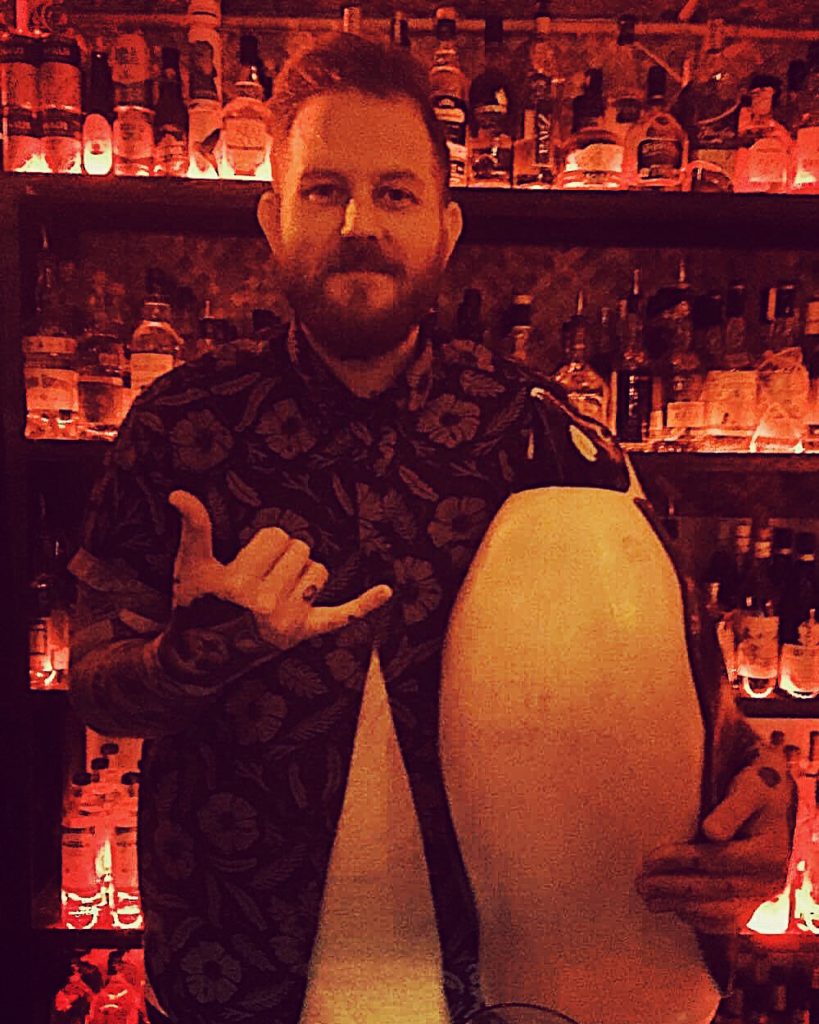 Here is Bootlegger Tiki's website.
And Facebook page.