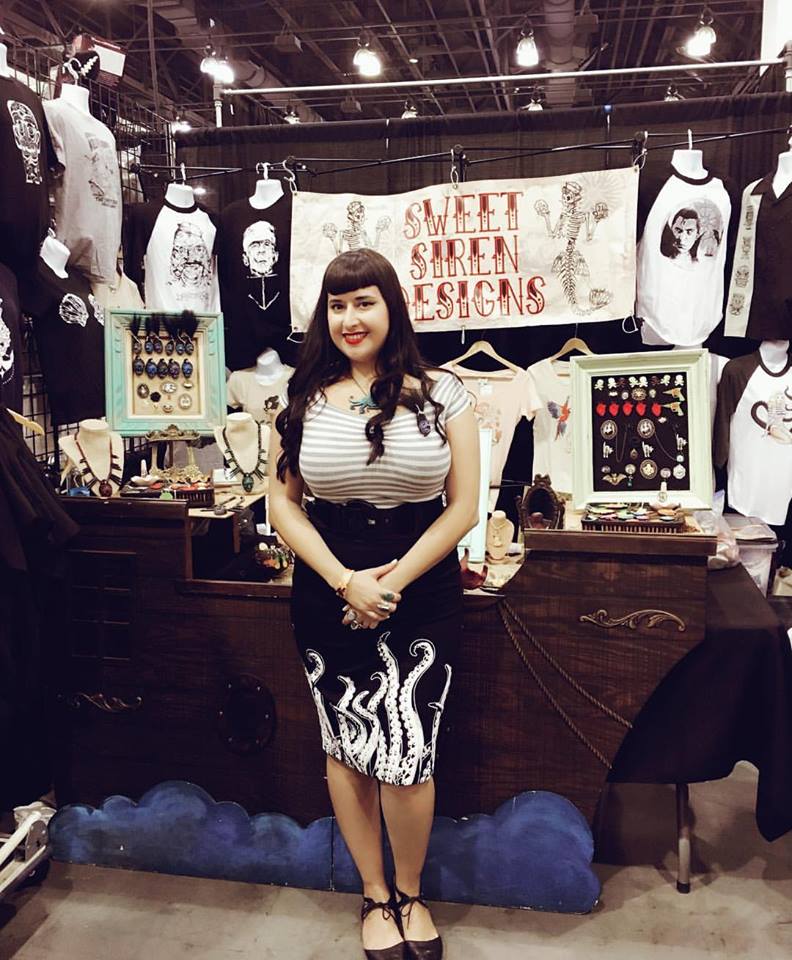 Pick an avenue that will make you money if you want to stay in the arts…
These are wise words from Sara Yasmin Shishegar's father. Sara listened and did just that! She started Sweet Siren Designs. Sweet Siren Designs combines all of Sara's lifelong interests like mermaids, the sea, monsters, and of course, Tiki! I'll let Sara tell you what Sweet Siren Designs is all about…
What's the Tiki scene like down in Southern California?
Sara- The Tiki scene in Southern California has many different scenes actually. I've experienced the dive bar Tiki scene, the hipster Tiki scene, the local's Tiki scene, and the "Crowded, but who cares? We're all friends here!" Tiki scene. Whether it's downtown LA, Huntington, Anaheim, near LAX, Solvang, San Diego, or North Hollywood, there's always a different vibe. I love them all!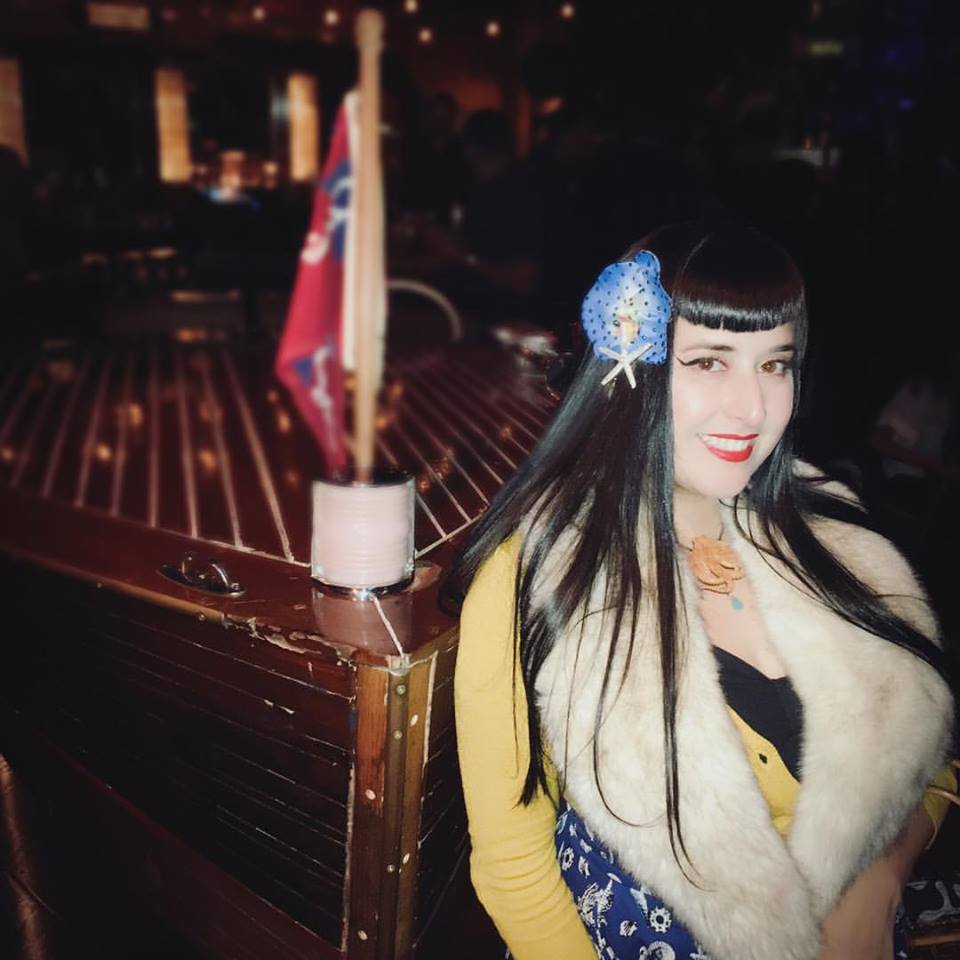 There's quite a few little marketplaces around the OC and LA and it's been so friendly and fun to vend at all of them. I gotta say that I do love the Tiki scene in SoCal, but I am very curious to check out the Tiki scene across the rest of the US.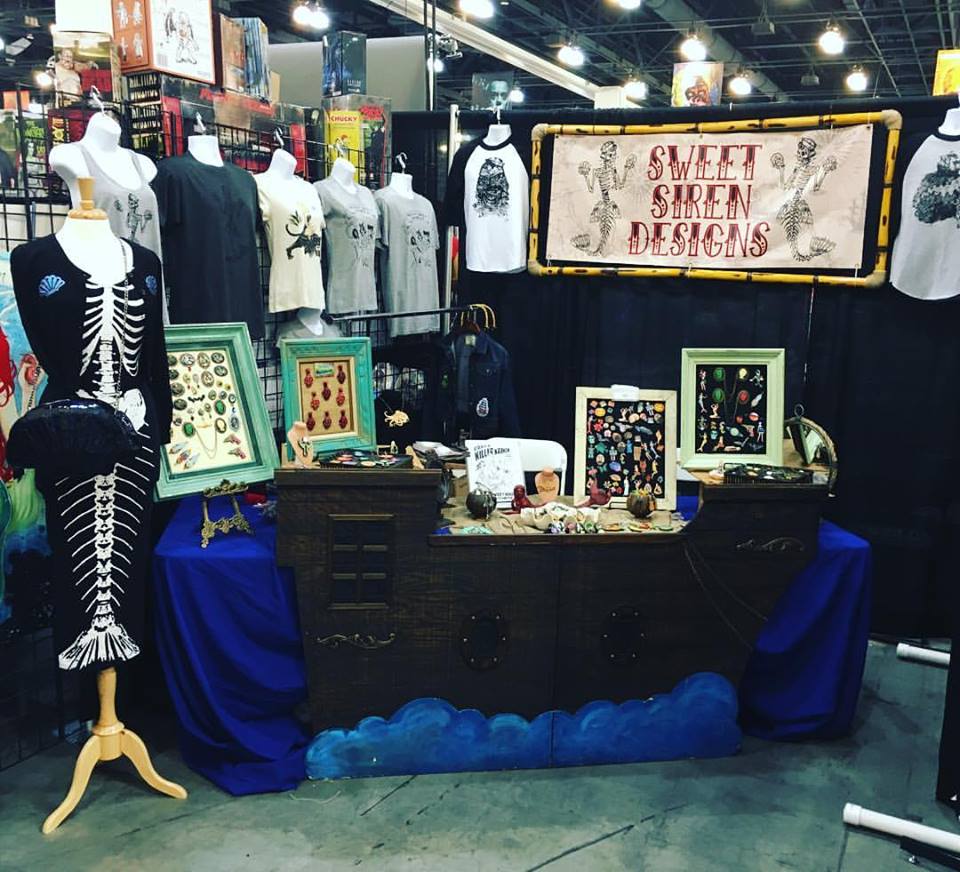 What brought you into the "Tiki lifestyle" and how long has it been part of your life?
Sara- Tiki has always been a part of my life, I just never knew how much! I started vending at Tiki events about three or four years ago and I didn't realize how much it was exactly where I belonged until I did.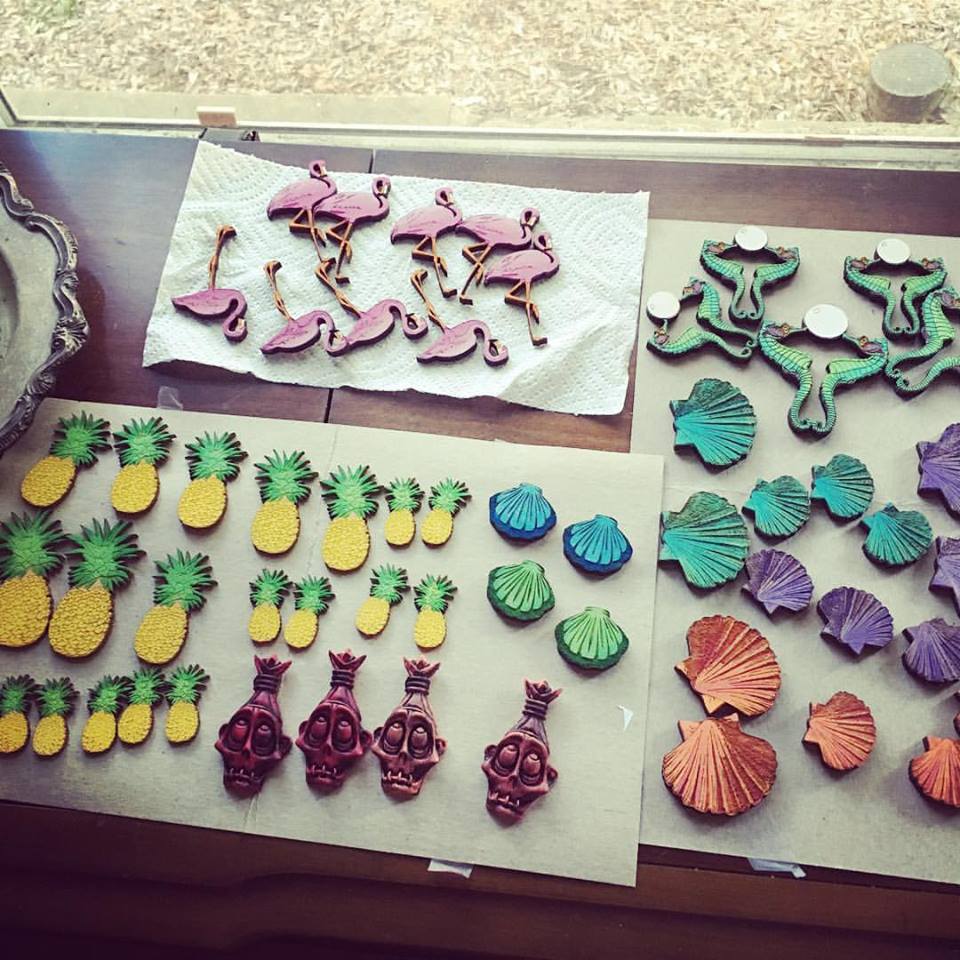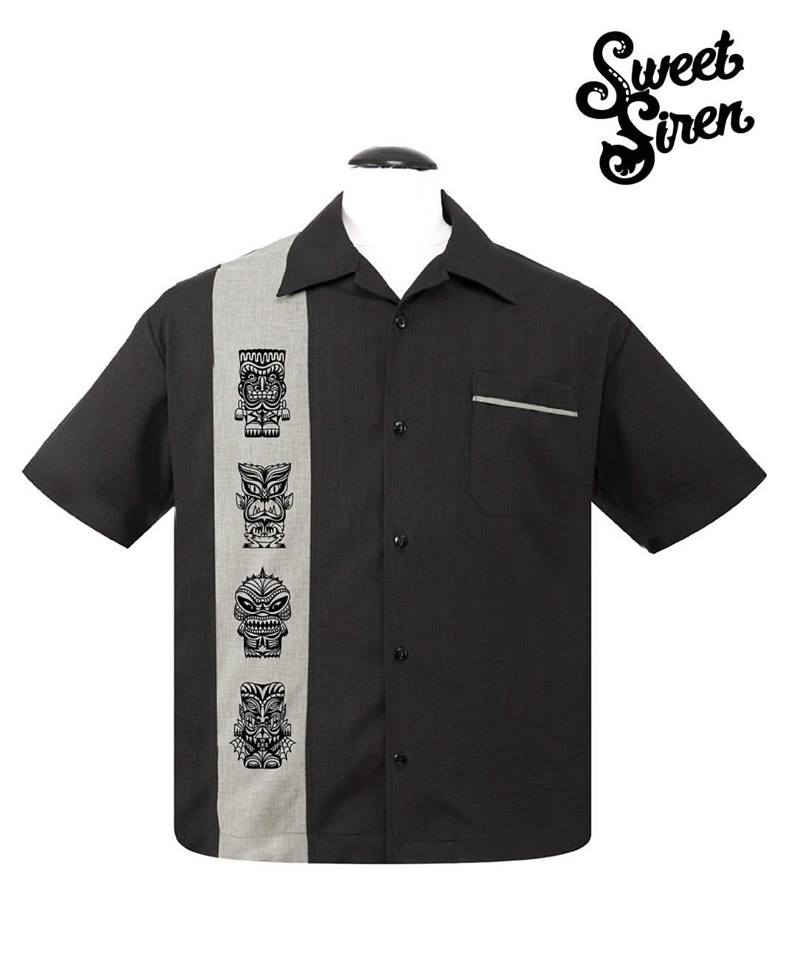 I was trying to appeal to all kinds of markets and the moment I decided to do Tiki Oasis, everything changed. I found where I belonged finally. I didn't realize that this whole time my love for mermaids, octopi, ships, pirates, monsters, pin-ups, human anatomy, creepy shrunken heads, skulls, maps, treasure, tropical islands, sea shells, fruits, flowers, beaches, sea horses, and well, you get the idea…it all somehow fit into this amazing Tiki world.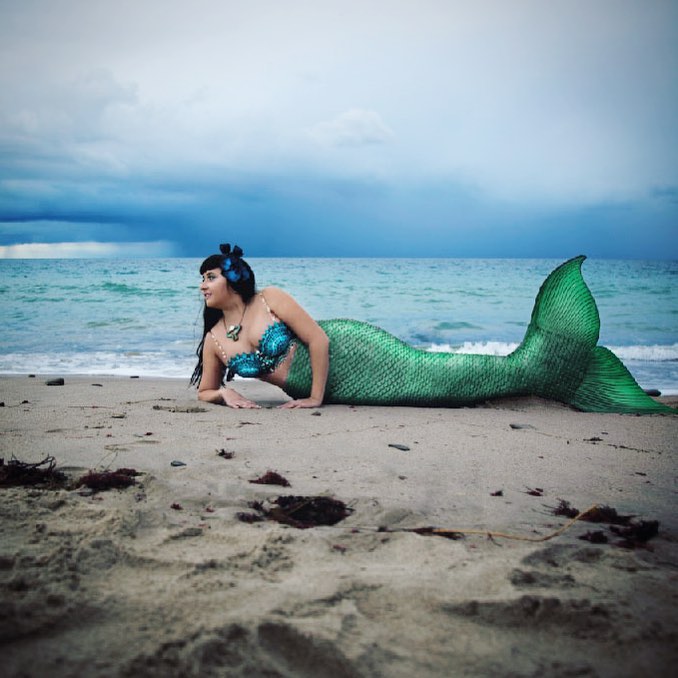 I didn't need to change a thing I was doing. It just all fit.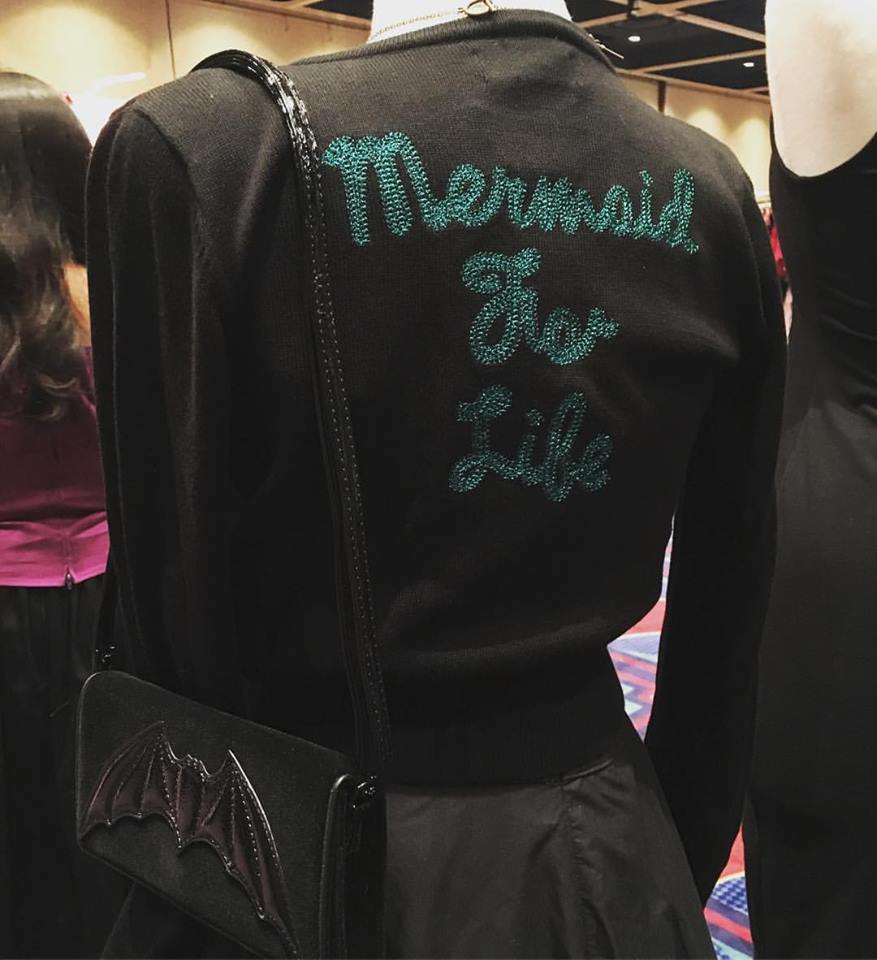 When and what made you decide to start Sweet Siren Designs?
 Sara- I had been working full time in the fashion industry since 2006 (still do: I'm a creative director for boy's licensed apparel at a fashion company) and I was always making jewelry as a hobby, even in high school and throughout college. Hobby turned into friends wanting custom pieces and turned into a small business blossoming. Before I went to college, I even tried doing some craft fairs around Ventura county where I grew up, but I had no idea what I was doing!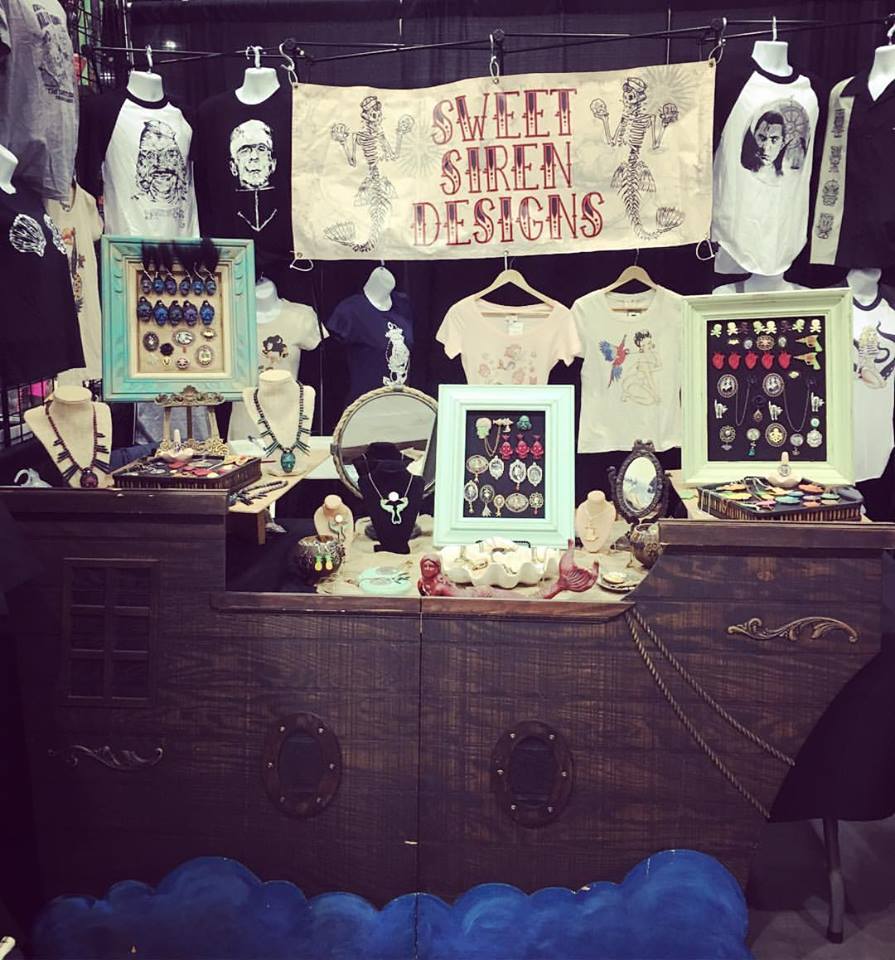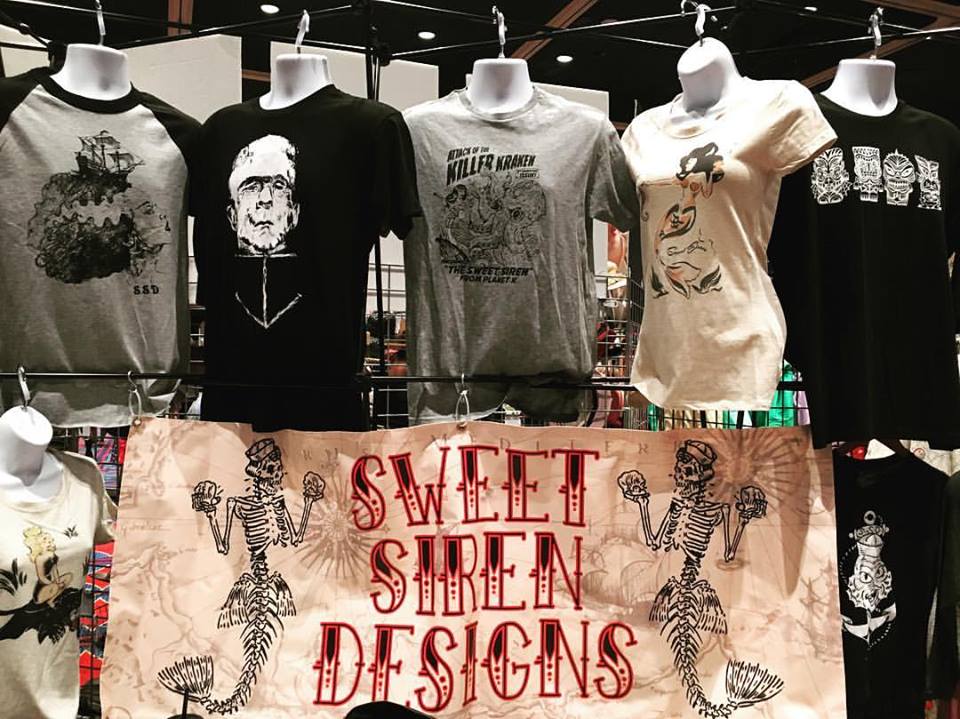 I remember that I was always drawing and my Dad told me that I needed to pick an avenue that will make me money if I wanted to stay in the arts. I couldn't just rely on drawing for a living.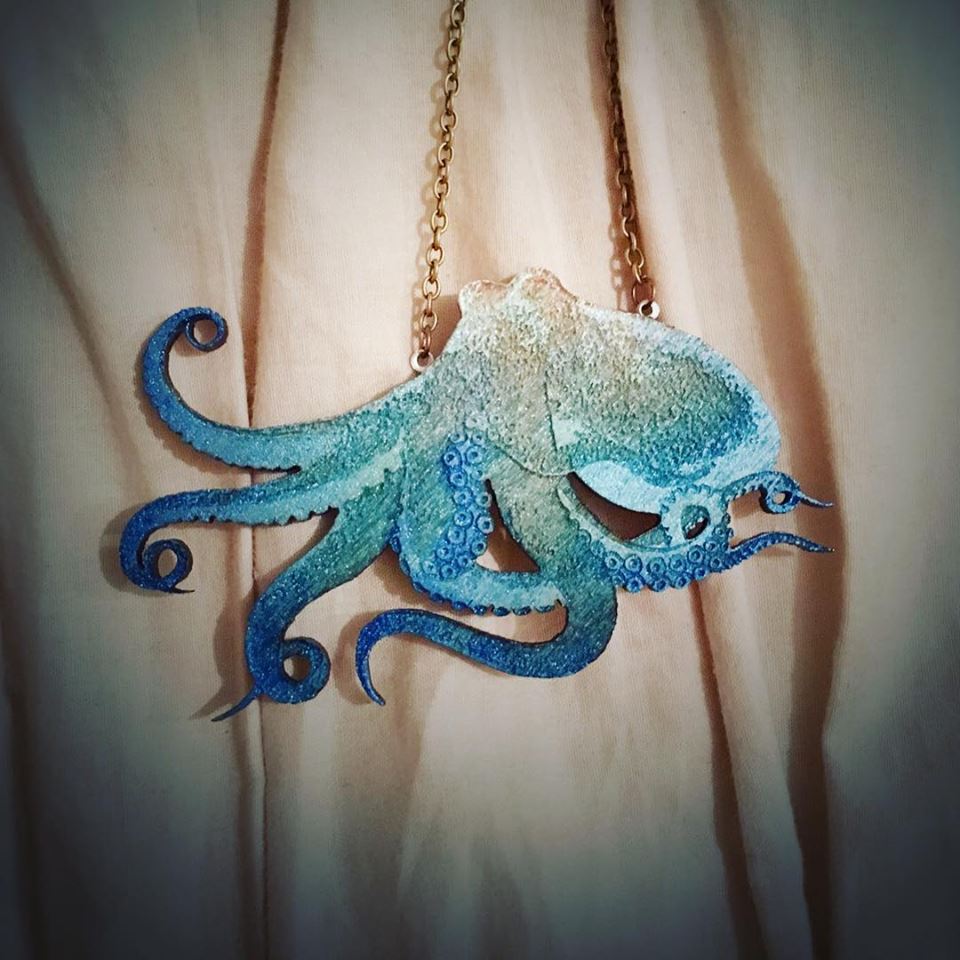 It was the best advice to get, because I ended up choosing fashion as a path and got my BA in fine arts at CSULA, all while still making jewelry.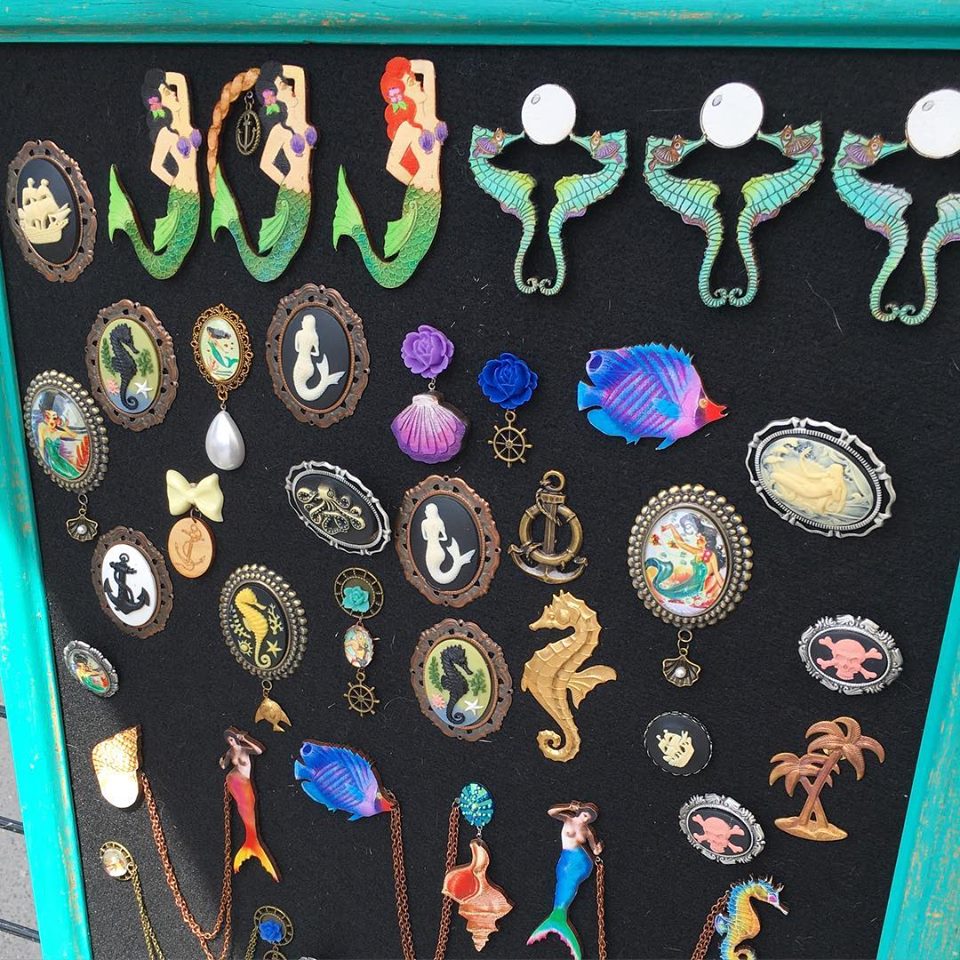 Getting into the graphic apparel business has taught me a tremendous amount about art, clothing, and the business world of it all. I am now able to create clothing and jewelry from my art and be able to understand that collaborating with other artists and buying and reselling other merchandise that fits my atheistic only helps Sweet Siren become a brand. It all just started from me making what I wanted to wear…and it still is.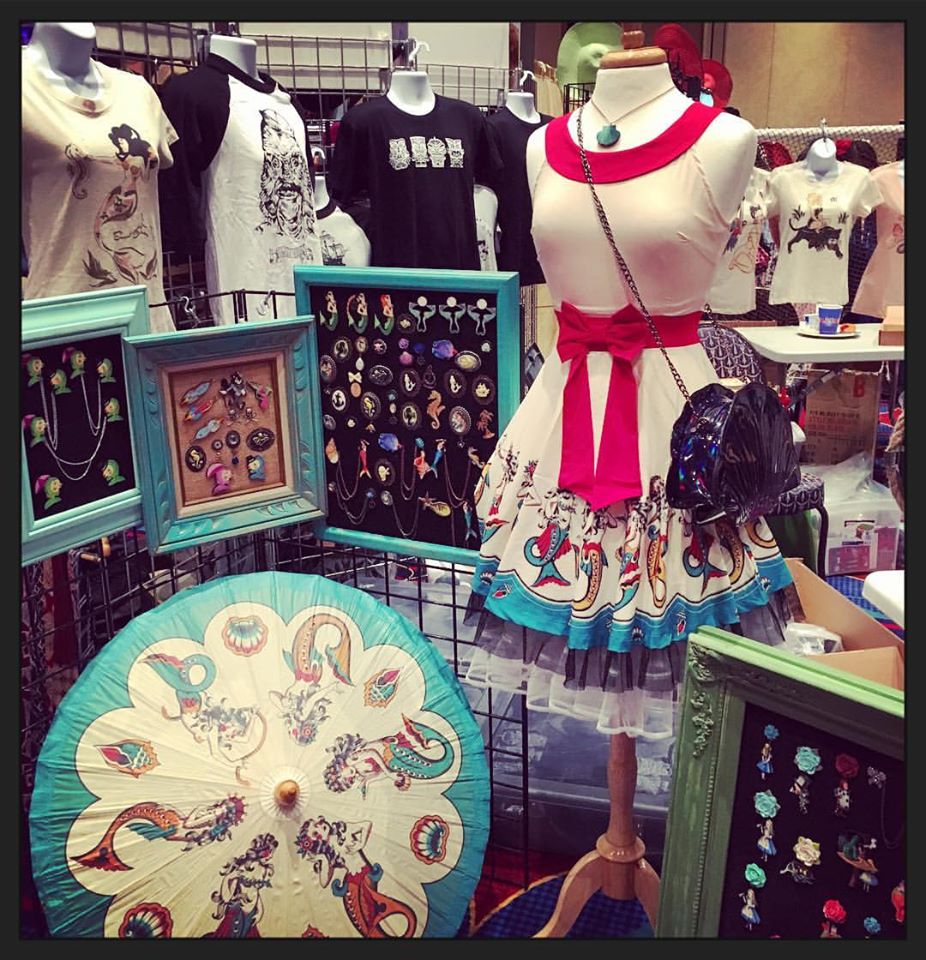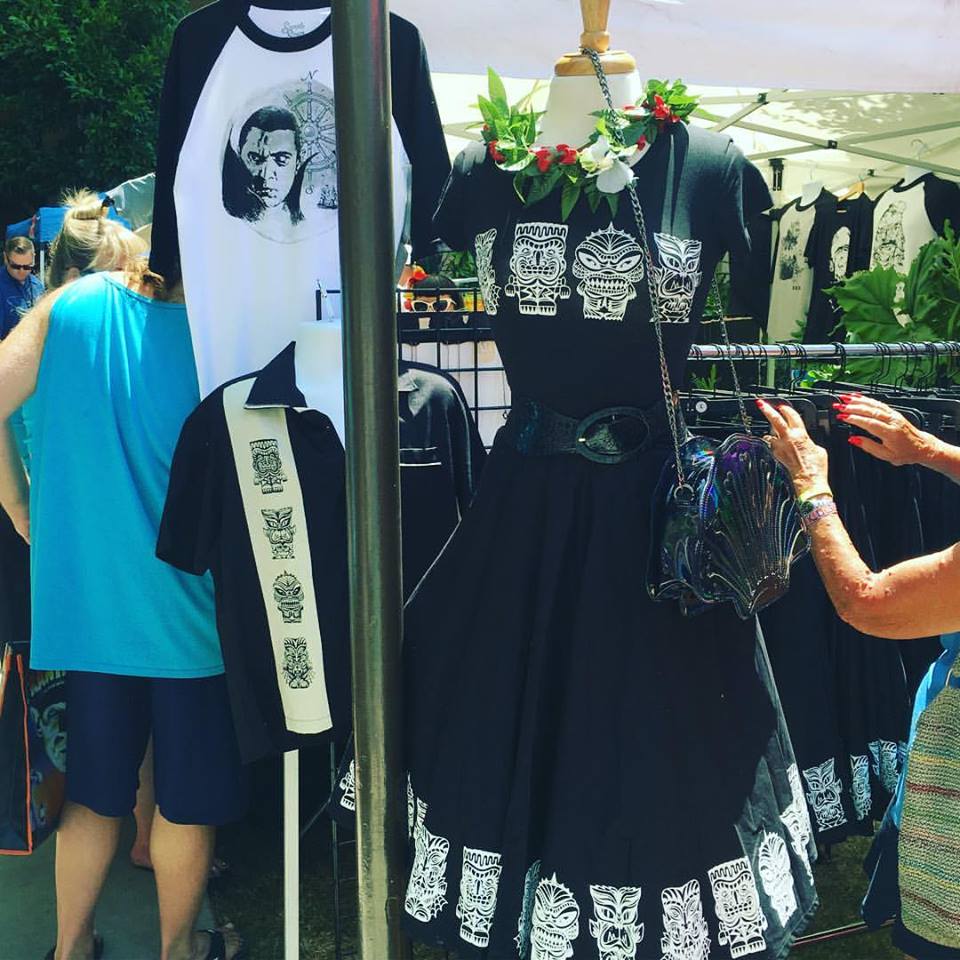 Who or what would you consider your influences to be?
 Sara– I am greatly influenced by the ocean, classic horror films, story books, Disney, mermaids, classic monsters, Edgar Allen Poe, cult classics, pin-up culture, Tiki, pirates, Lewis Caroll, Georges Melies, Frida Kahlo, human anatomy, and so on.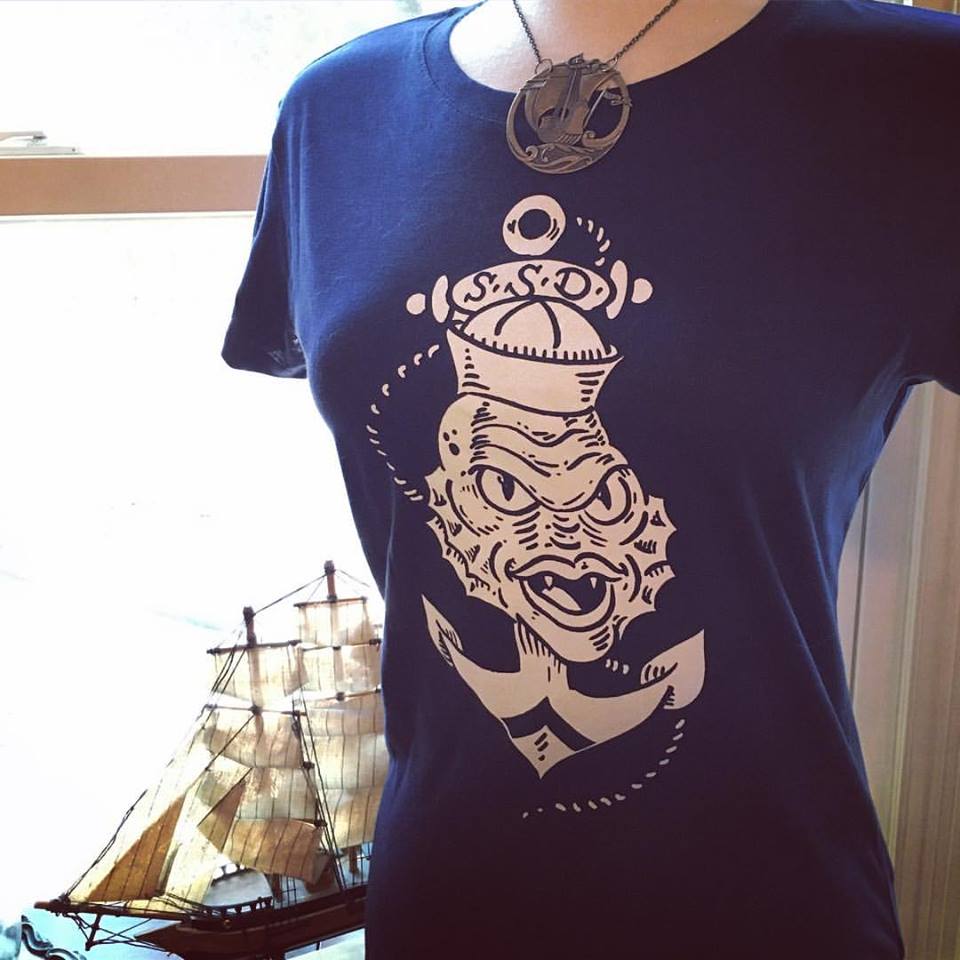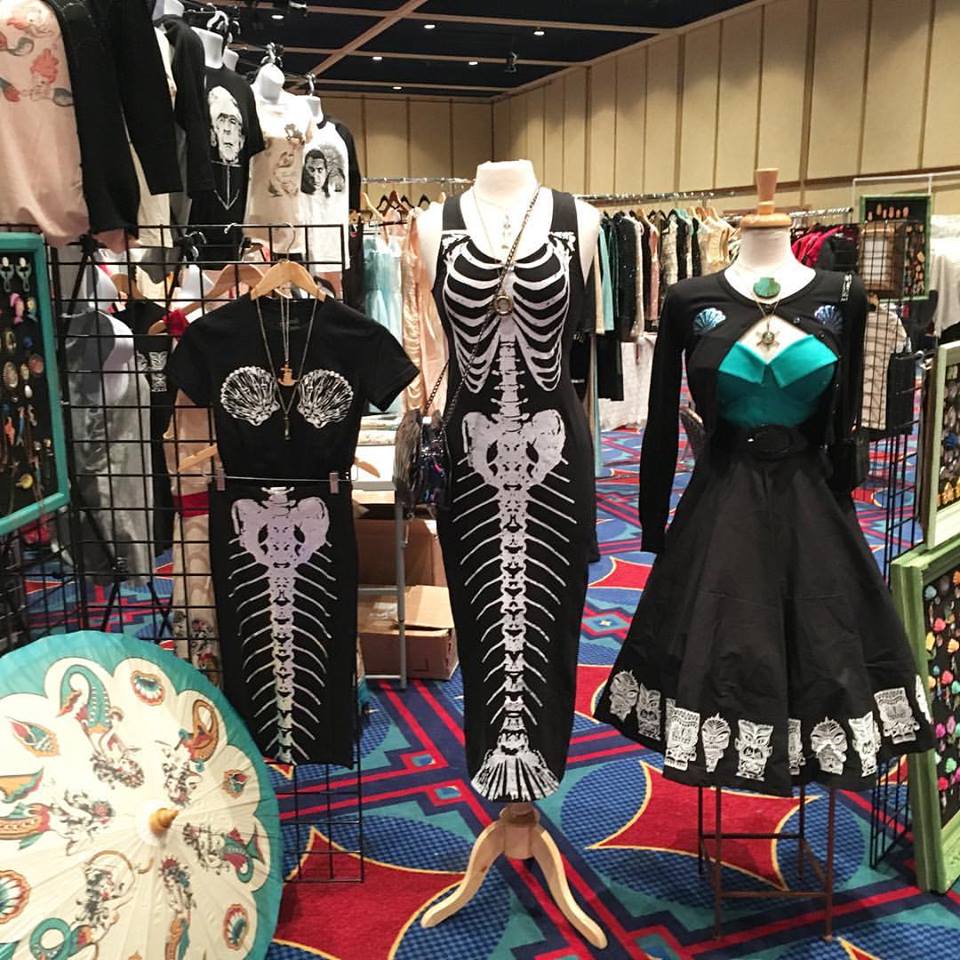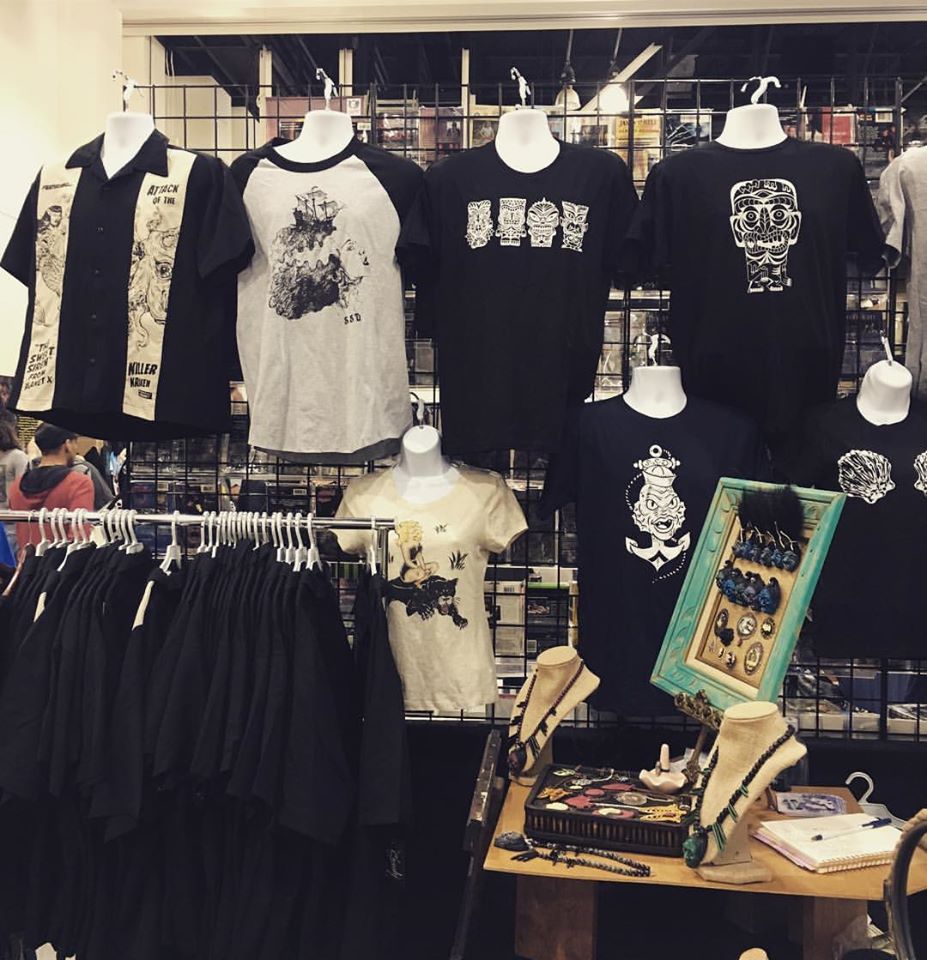 What is your favorite Tiki drink?
Sara- I like refreshing drinks, but for Tiki drinks, I usually go for a Navy Grog. But if I'm at Don the Beachcomber, I get the Mai Tai. That's the ONLY place I like that drink. Other places NEVER get it! I hate Mai Tais, except Don's.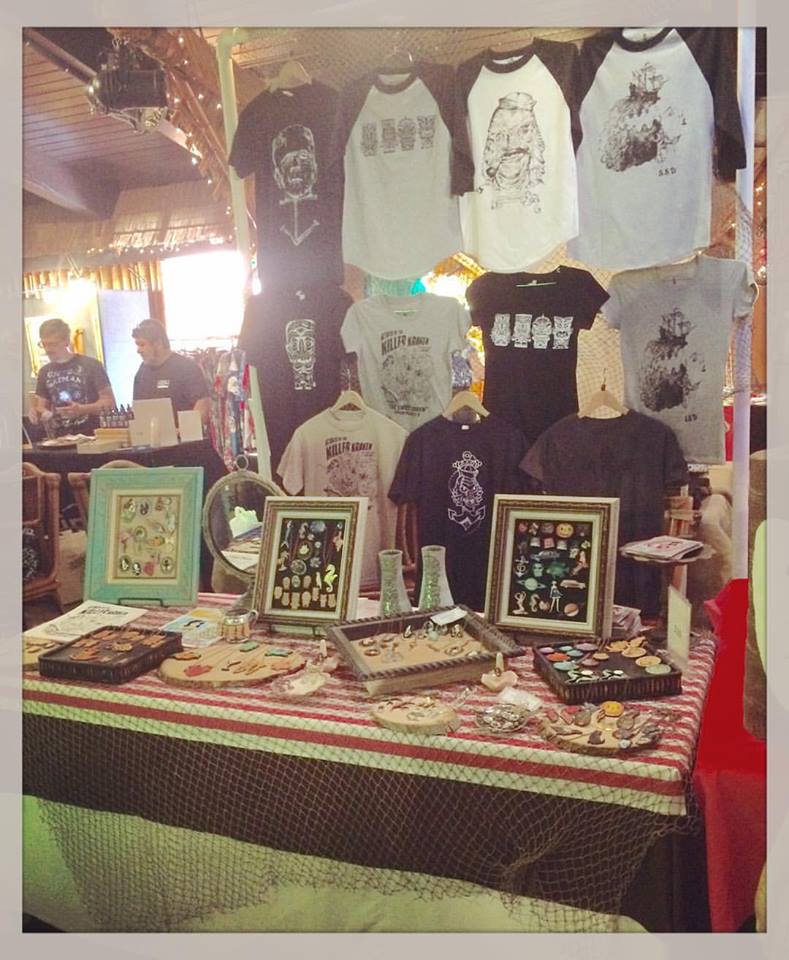 What is your favorite Tiki bar? Why?
Sara- This is a tough one! I like so many for different reasons…
I love the Tonga Hut for its dive bar hidden atmosphere, Trader Sam's for it's beautiful theatrics and décor (they have a SHIP IN A BOTTLE! And it sinks in the storm inside the bottle!), Tiki Ti for it's authenticity and Tiki family history, Pacific Seas for the beautiful décor (not the crowd) and the mermaids and hula girls (cocotiki) who appear on the weekends, Don the Beachcomber for the Mai Tais and events they throw, False Idol and Grass skirt for their speakeasy unique qualities, Ventiki for the atmosphere and drinks, and all of them for the mugs and swizzle sticks, of course. Love collecting those. Any place that storms and lightnings while you order drinks has my vote.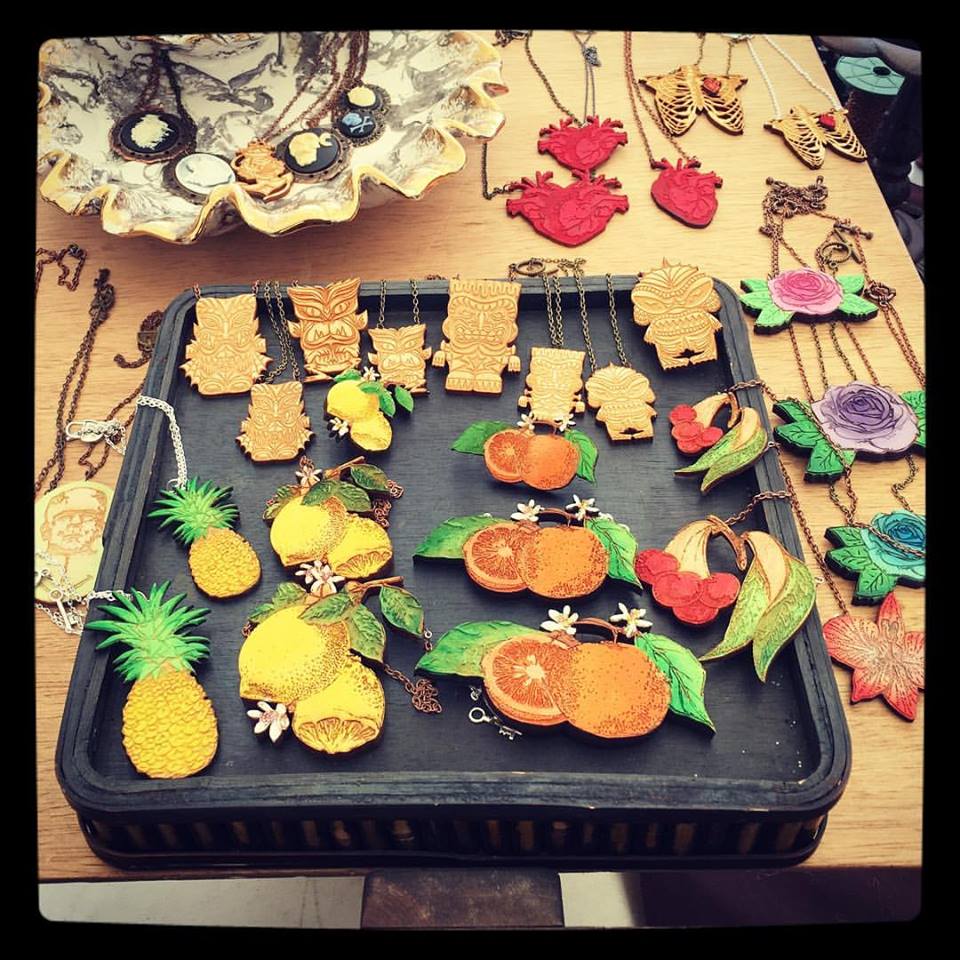 What does the future hold for you and Sweet Siren Designs?
 Sara– I'm hoping the future holds catalogs for you guys to buy from, a successful online presence, more projects with more artists, and to be doing Sweet Siren Designs full time!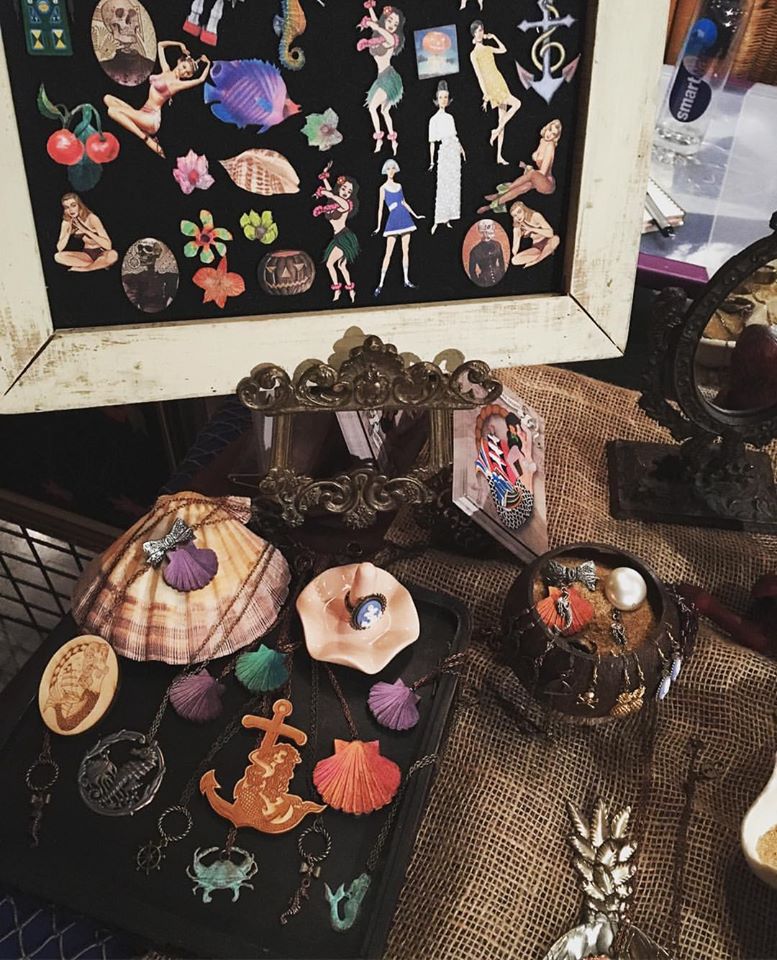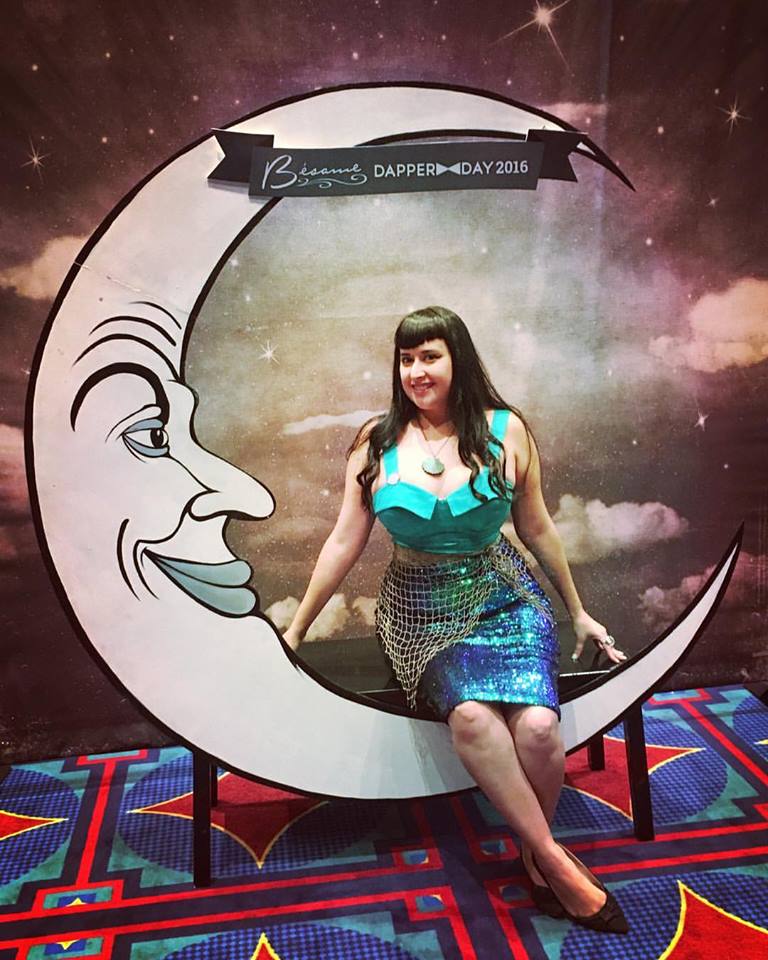 Anything else you would like to add?
Sara- Tiki has brought such wonderful new customers and friends into my life, I've never felt like I belonged somewhere more than this in my whole life. I'm very thankful, and excited for the future.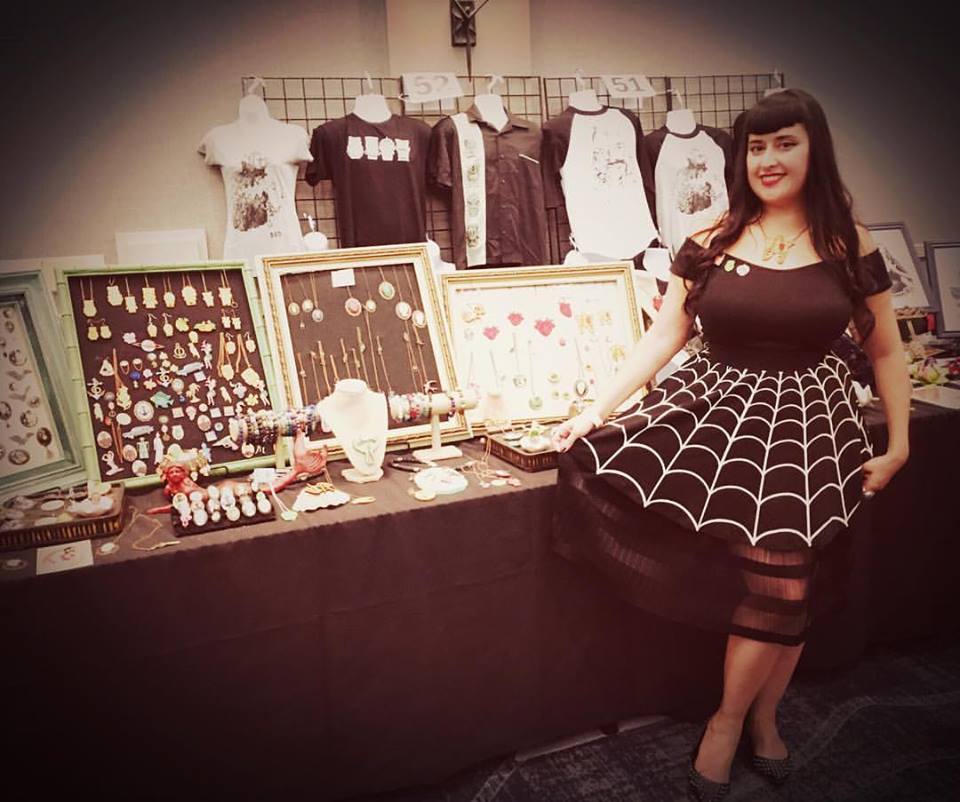 Check out what Sweet Siren Designs has to offer here.
And like Sweet Siren Designs on Facebook