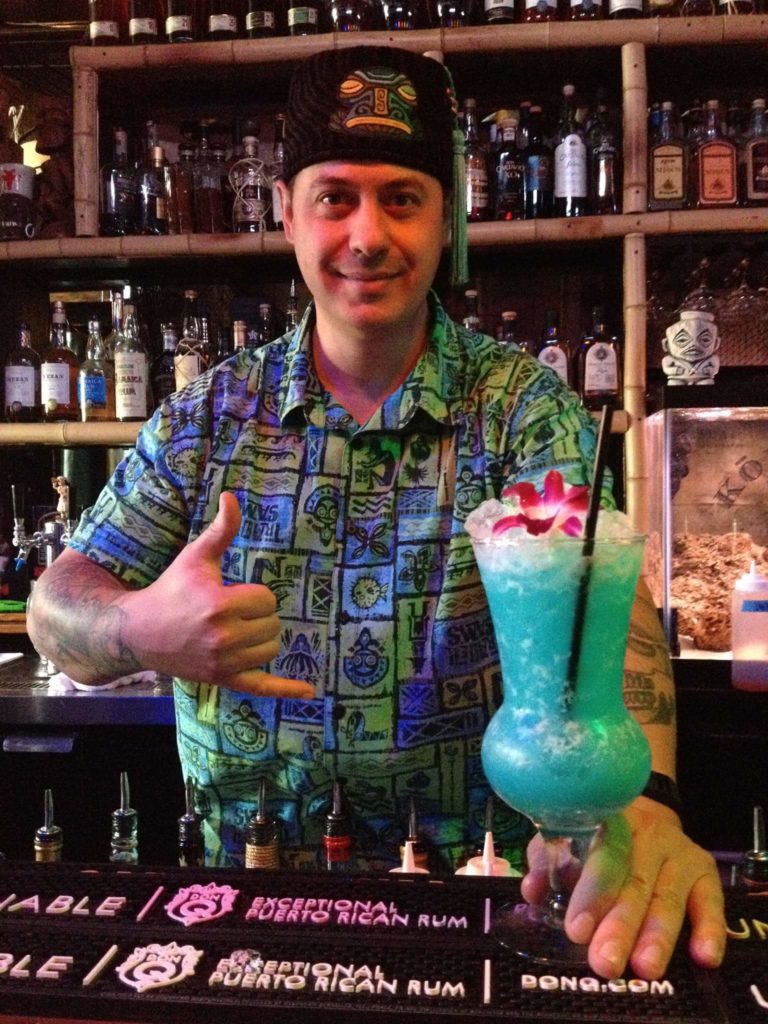 I'll never the forget the first time I set foot in Tacoma Cabana.
Standing behind the bar was this dude wearing an Aloha shirt and fez on his head. I didn't know anything about this guy, but he had a presence to him that made him really stand out. Without saying a word, the message was clear: I'm here to make Tiki cocktails and trust me, they will blow you away. This man was and is Jason Alexander. He is the owner of Tacoma Cabana. Let's get to know Jason a little bit more…
What is the Tiki scene like in Tacoma, WA?
Jason- It's subtle, but it's there. We have our die-hard regulars that are into the lifestyle. Most people are in it just for the drinks or the experience for just that evening.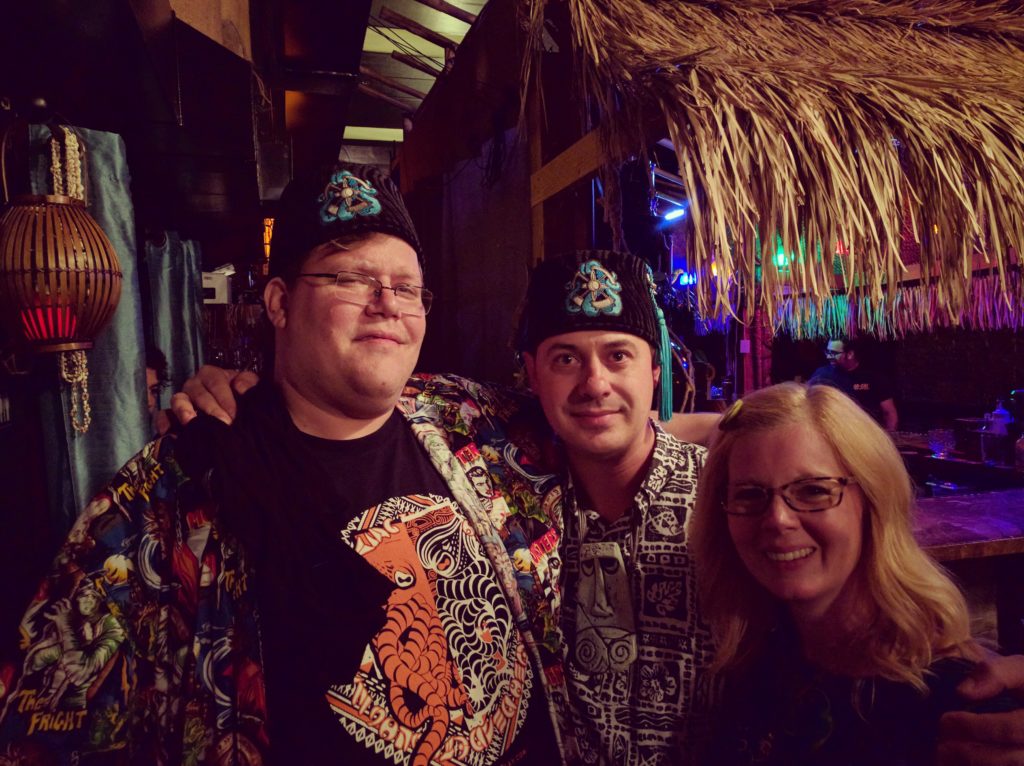 What brought you into the "Tiki lifestyle" and how long has it been
part of your life?
Jason- Our experience at the Okolemaluna Tiki Lounge in Kona, HI is what got us into the lifestyle back in September 2011.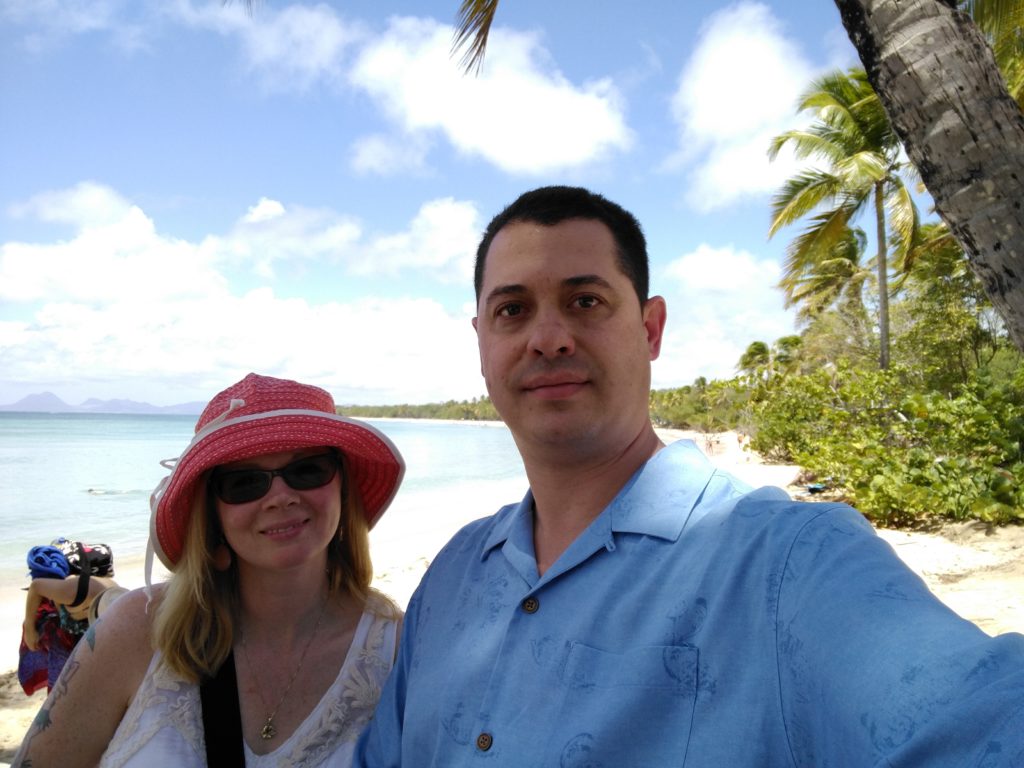 How did you get into bartending?
Jason- When me and Robyn opened up our coffee shop back in 2010, I asked her if I could put a little bar in it because I didn't want to make coffee. I taught myself and when I discovered those real lost, tropical, exotic and Tiki drinks, I knew my calling. I stopped at nothing to learn the secrets of these drinks and how to properly make them.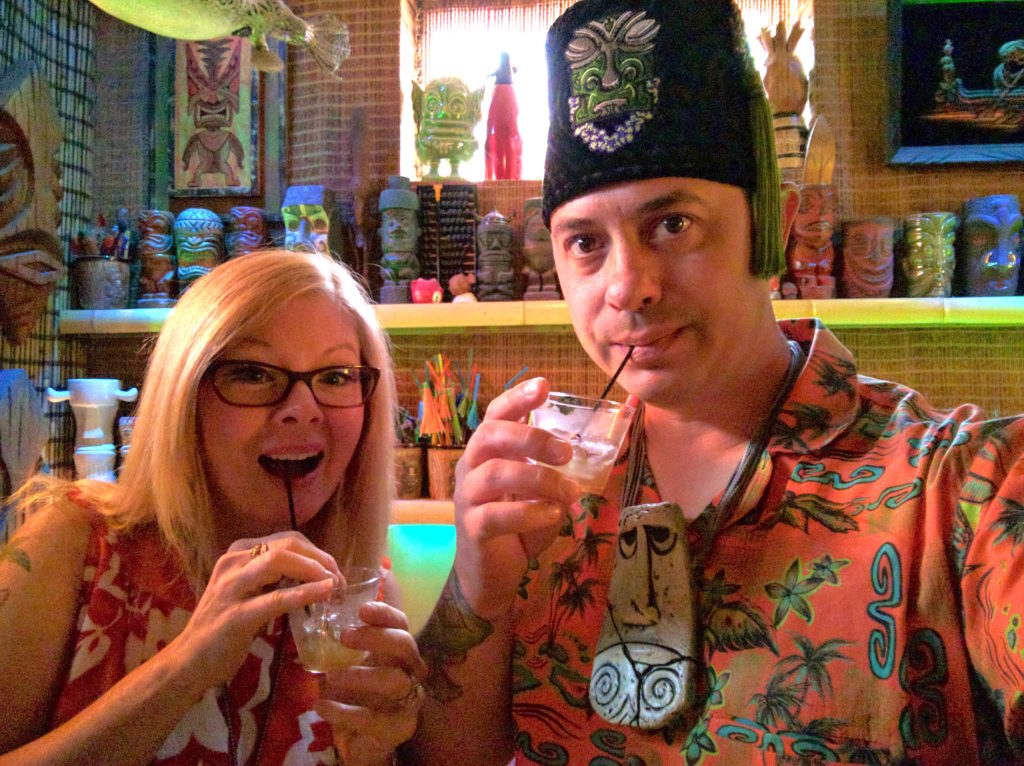 When and what made you decide to start your own Tiki bar?
Jason- After learning how to execute the exotic cocktails in our little coffee shop, they really became a hit there and we quickly outgrew ourselves. We knew we needed something bigger and better.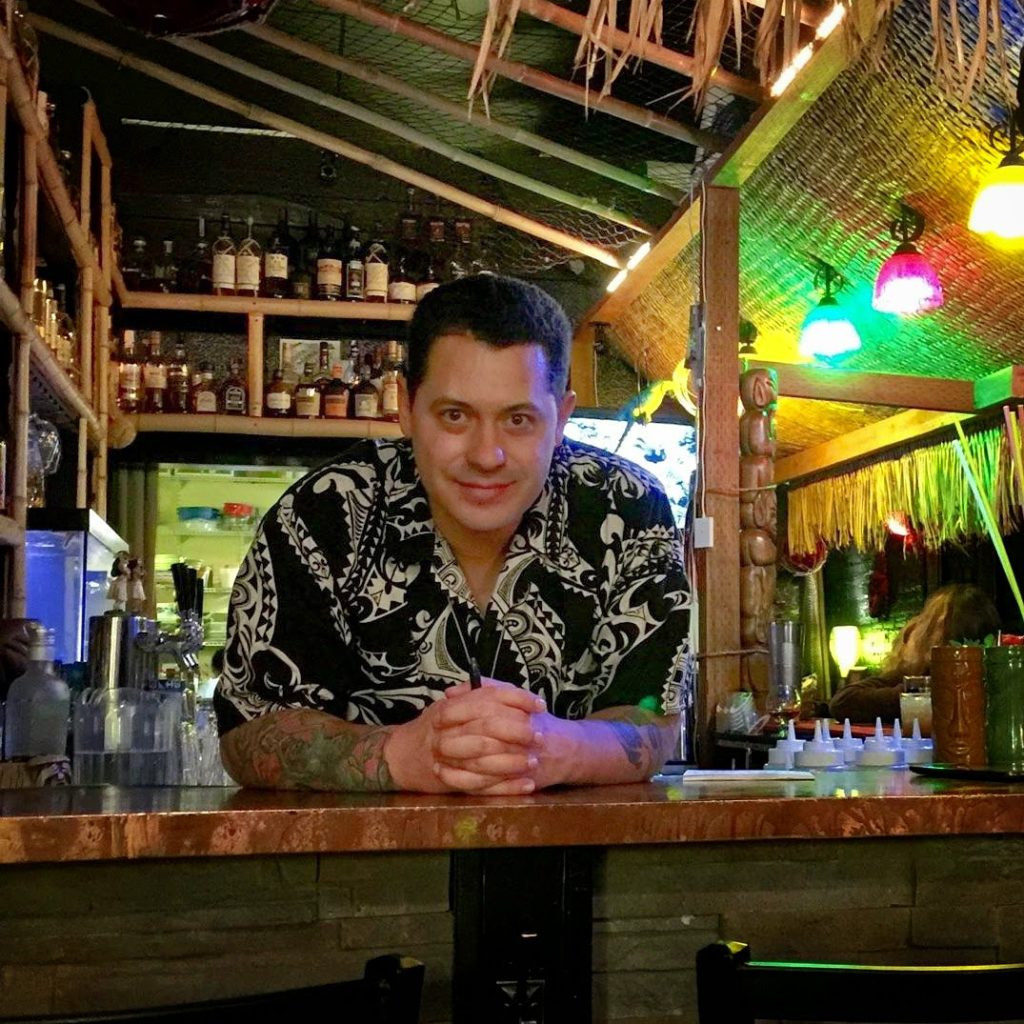 Can you give a little history of how Tacoma Cabana became a reality?
Jason- The Cabana became a reality after all the Tiki drinks I was making at the coffee shop really took off. People were really into it. We started looking for a more suitable location to focus our efforts in the rum and exotic drink game. The Cabana opened full force in October of 2012.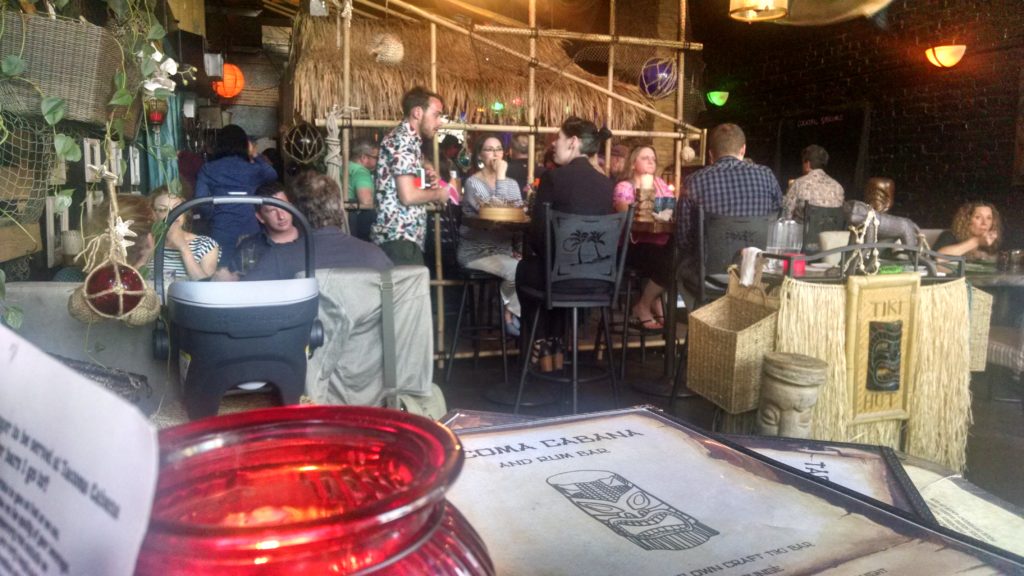 What is your favorite Tiki drink? What do you think makes the
perfect cocktail?
Jason- The Zombie would have to my ultimate king of all that is Tiki. I love the balance of the three different rums and just how in tune they are especially with the none rum ingredients. Balance and attention to detail makes the perfect cocktail.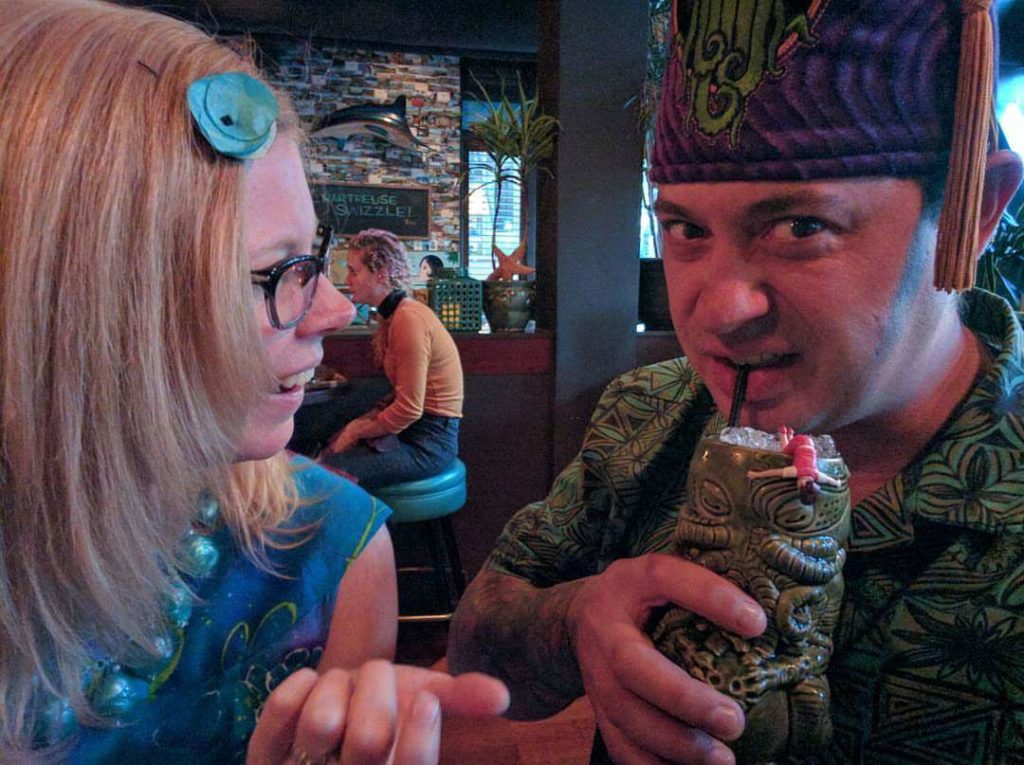 What is your favorite Tiki bar? Not including Tacoma Cabana!
Jason- There are so many good ones out there that is hard to pick just one. Shameful Tiki Room checks all of the boxes for me…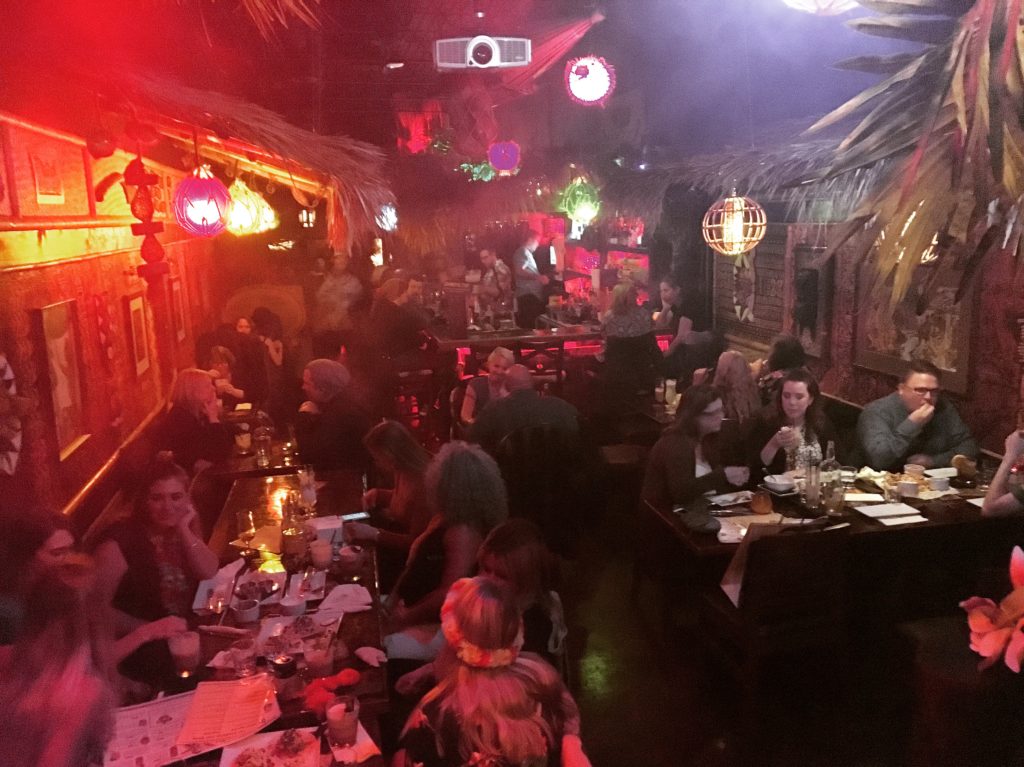 Attention to detail, value of guest experience, drink quality, decor—you name it and the Shameful Tiki Room does it well. Pagan Idol is another place that does it right, too. And I'll always have a soft spot for Okolemaluna Tiki Lounge. I can't forget Forbidden Island, Latitude 29, and the Mai Kai, but Shameful sets the bar.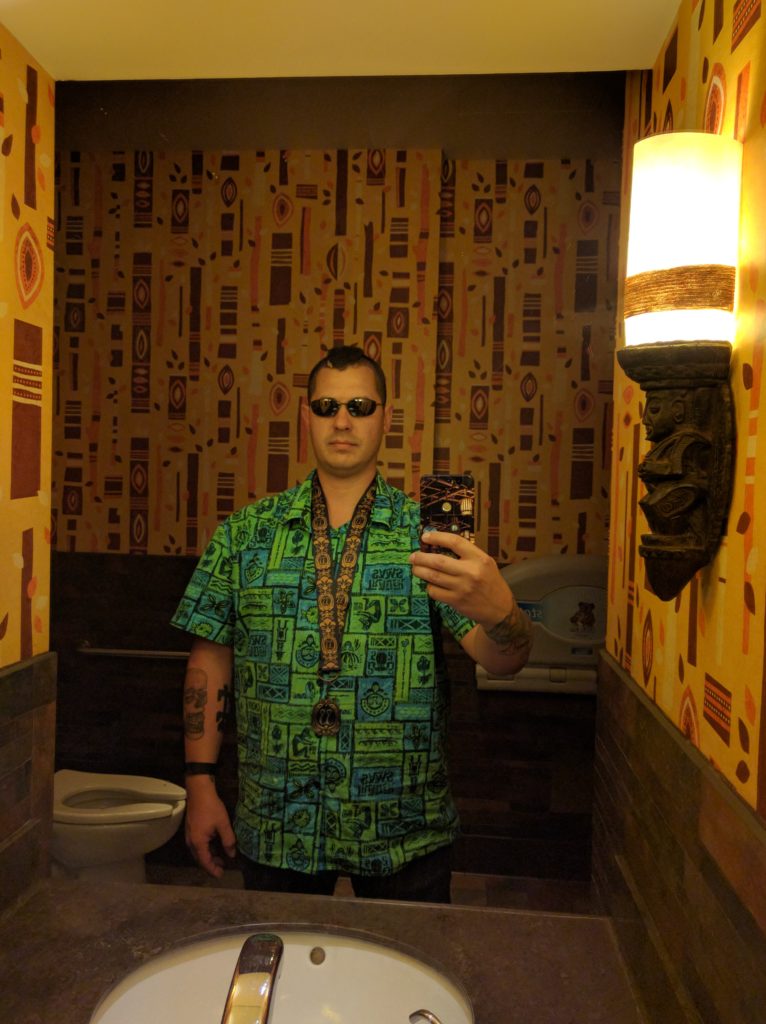 Outside of great drinks, what do you think are essential elements in creating the perfect Tiki environment?
Jason- Drinks are number one. After all, that is what we pay for. You can put me in a locked up, padded room with a ridiculously named, elaborately garnished, rum-packed drink and I'll find away to escape. Appropriate music, plenty of flotsam and jetsam with a positive attitude committed to guest experience doesn't hurt either.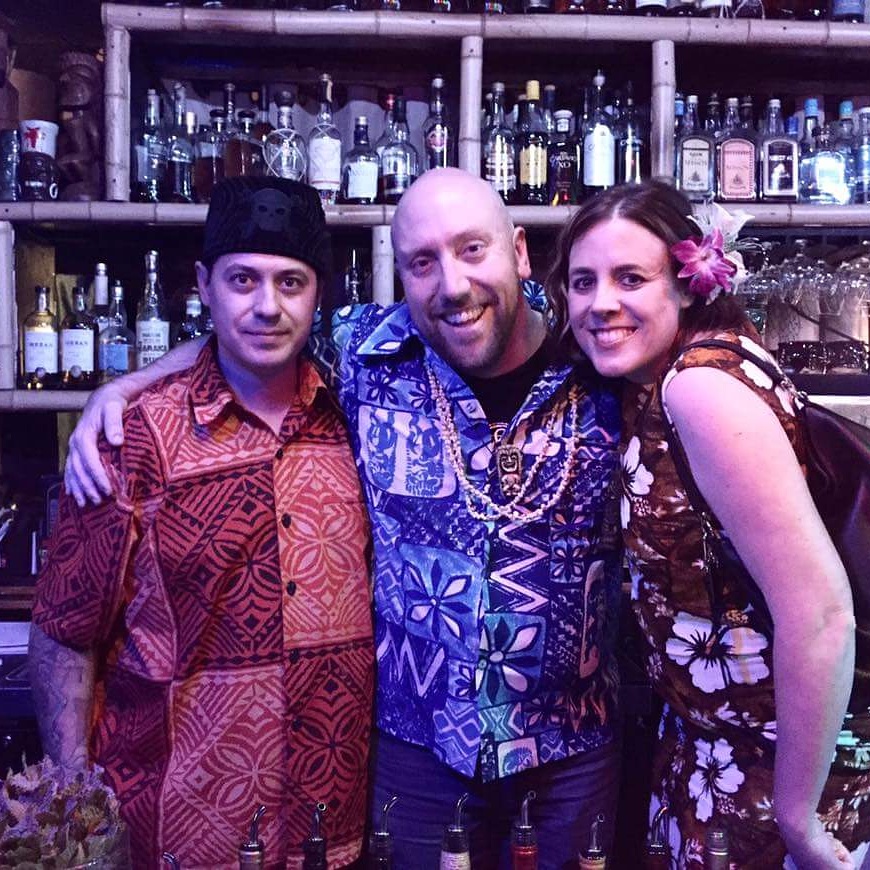 Do you feel that music has an important role in creating a great Tiki experience?
Jason- It sure does. Music can set the tone and the feel of the place as quickly as it can ruin it. When I'm trying to relax and escape for awhile, I want the music to blend in. I know it's there, but it's not on the forefront. I like to when the music sneaks in with the conversational volumes. That way everyone can talk and hear each other, but you still have this other thing going on in the background. Also, no vocals. No singing. It's too much of a distraction.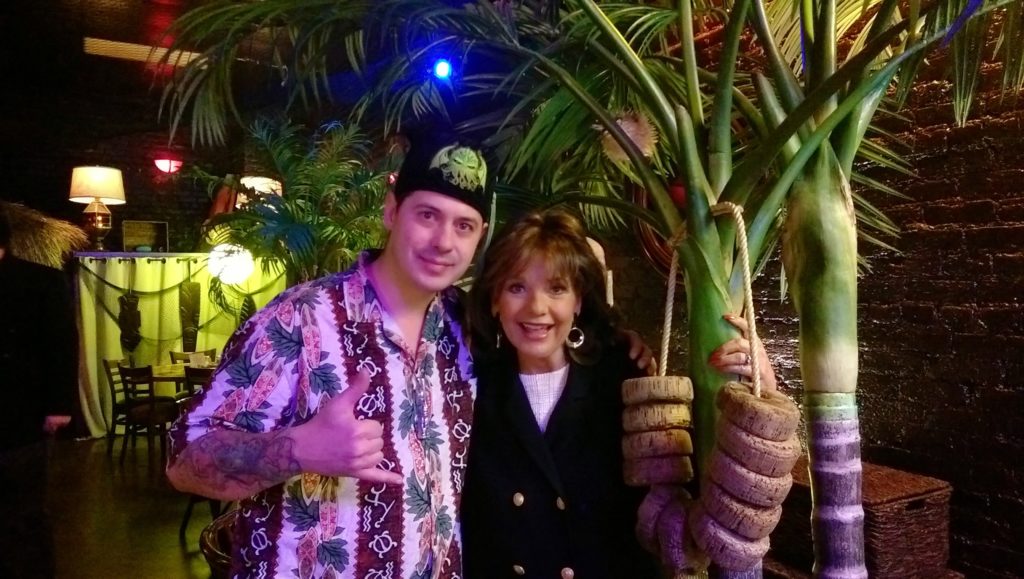 What does the future hold for you and Tacoma Cabana?
Jason- Who knows? We have some plans and ideas. We'll keep growing and learning on all fronts to bring the best possible experience to our guests that we can.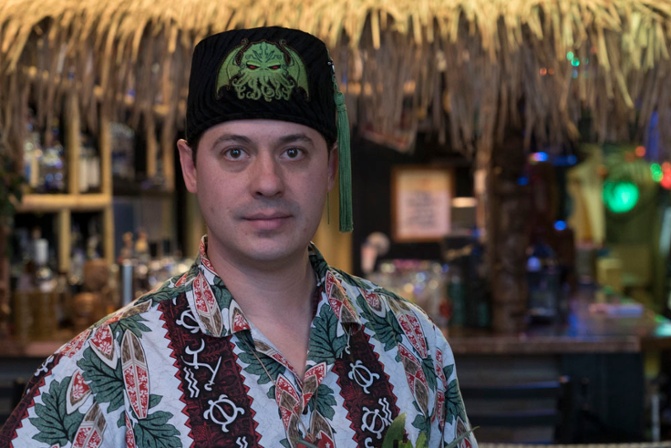 Anything else you would like to add?
Jason- Drink more rum!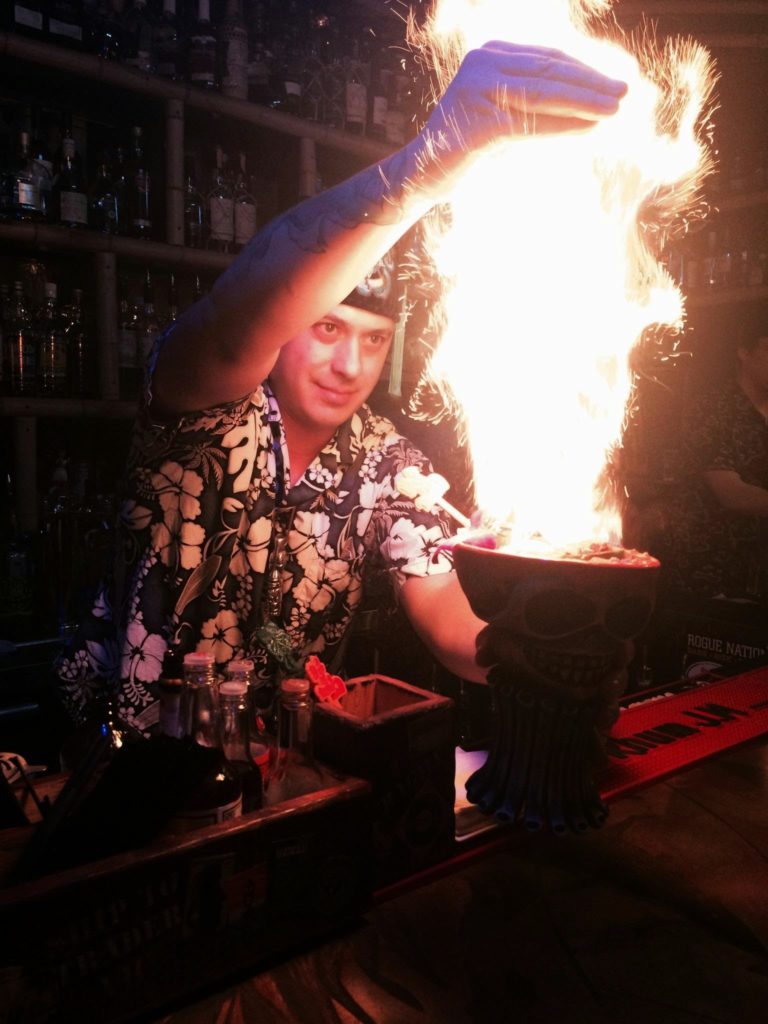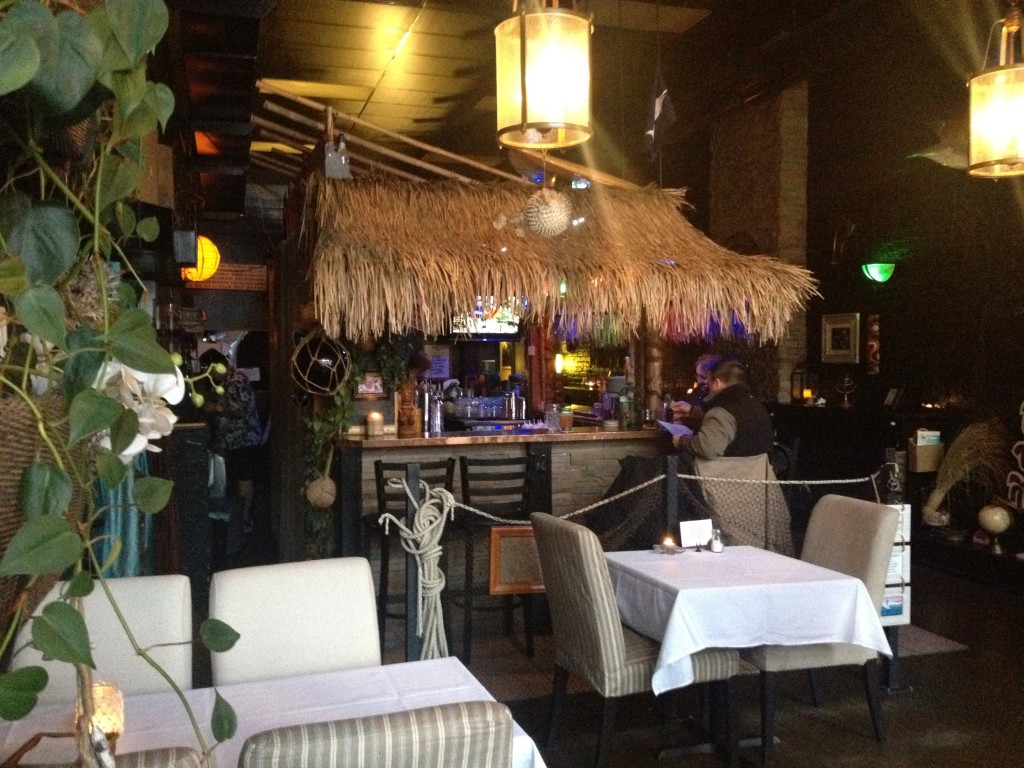 Interested in checking out Tacoma Cabana? Here is the website.
And Facebook page.
This is my official write up on Tacoma Cabana.