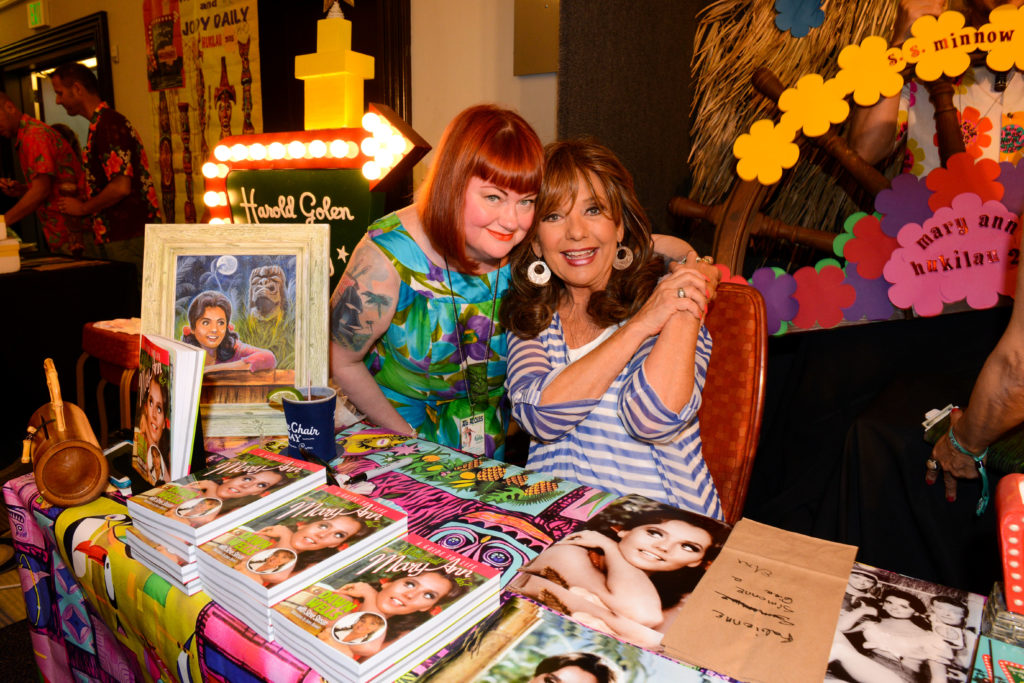 DIY: Do It Yourself!
When I was younger and playing in punk bands, I learned really quickly that if you wanted things to happen, you had to do it yourself. Want to play a show? Set one up yourself. Want to read about the bands you liked? Start a fanzine. Want to make record? Start your own label! DIY.
Back in the day, the only Tiki show in town was Tiki Oasis, which took place in California. That's great, but what if you lived on the other side of the country? Well, if you're Christie White, aka Tiki Kiliki, you set up your own Tiki celebration! That's exactly what Christie did when she created Hukilau and it has grown bigger and bigger each year. This is Christie's story…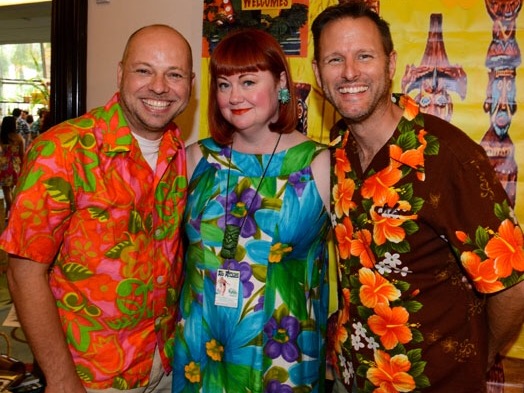 What brought you into the "Tiki lifestyle" and how long has it been part of your life?
Christie- When I was a child, my mother didn't have the money for after school care, so I was dropped off near an antique store where I spent a few hours of the afternoon. There, Mrs. Dishman would play her vintage Hawaiian records. She and Mr. Dishman traveled there in the early '60s and into the '70s. I would look at the album covers and dream I was far away. My childhood was not ideal, so this early dose of escapism really helped me. I always wanted friends all over the world that I could visit and become my family. Fast forward to age 13: I bought my first Tiki mug and the rest is history. I still have that mug.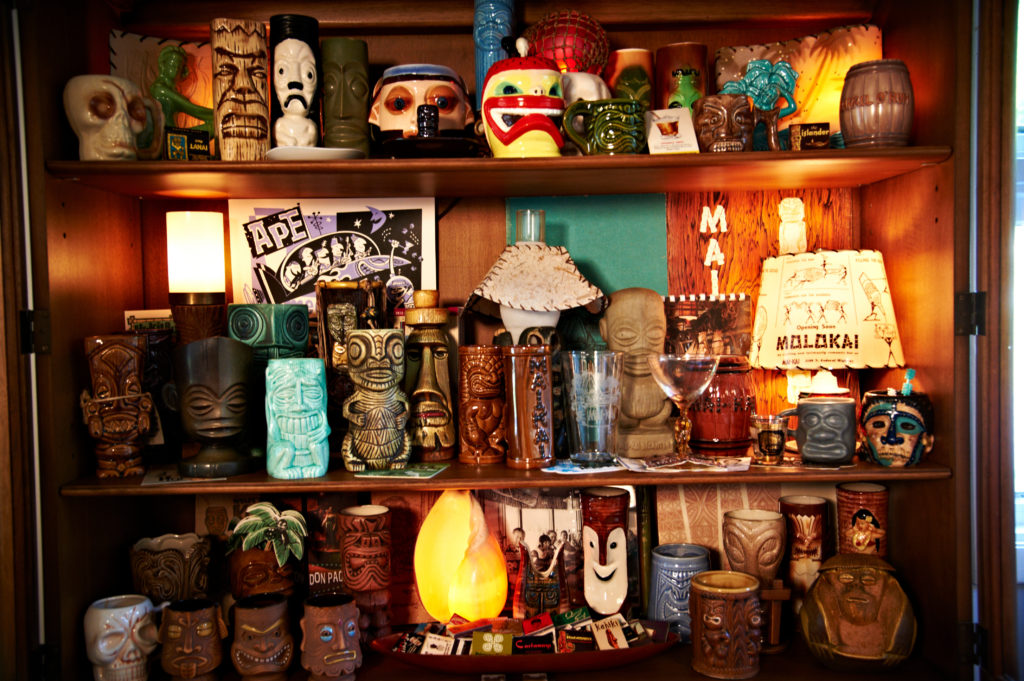 Can you talk about Tiki Central?
Christie- Tiki Central started as a Yahoo message board. I was there at the beginning and it was a great resource for everyone who was just as excited about Polynesian pop as I was. I really believe that without Tiki Central, we all may not be as connected as we are today. The early crowd who really helped mold the subject matter, topics, etc., really set the tone. Still today, so many people from the history of Tiki come there to be discovered and share their stories. It's essential to any Tiki enthusiast.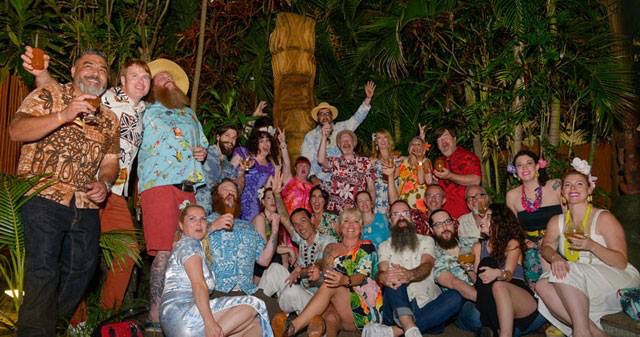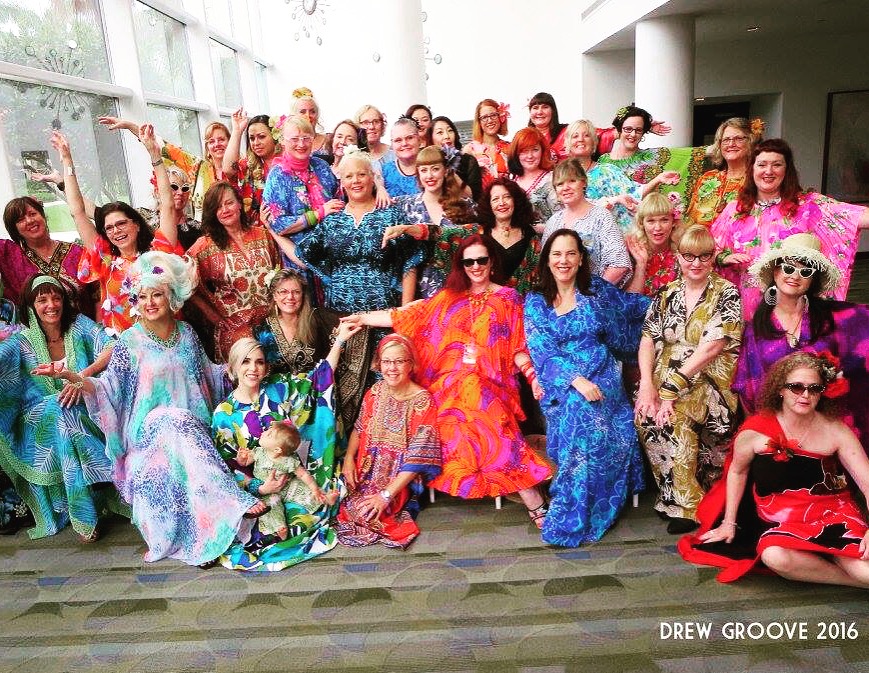 Let's talk about Hukilau and you. How did it all come together?
Christie- I was jealous of everything happening in California. Three of us on Tiki Central (Swanky, Ford Vox, and myself) knew that there were several people from TC coming to Atlanta for various reasons on a particular weekend. We saw this as inspiration to have something larger. So Swanky (he stayed involved until 2005 when he left the event), Ford Vox (was only involved in 2002), and I started planning the event. Swanky thought of the name, which I loved and it happened literally overnight.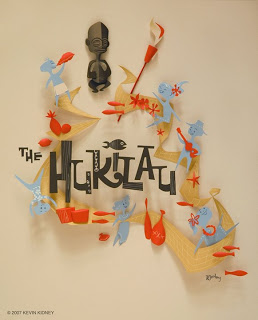 Since I knew tons of people in the entertainment world in Atlanta, doors opened for us to start planning Hukilau 2002. It was at that event when a couple from Orlando, Tristan and Bre-elle Ishtar, said we should have the Hukilau at the Mai-Kai and again, the rest is history.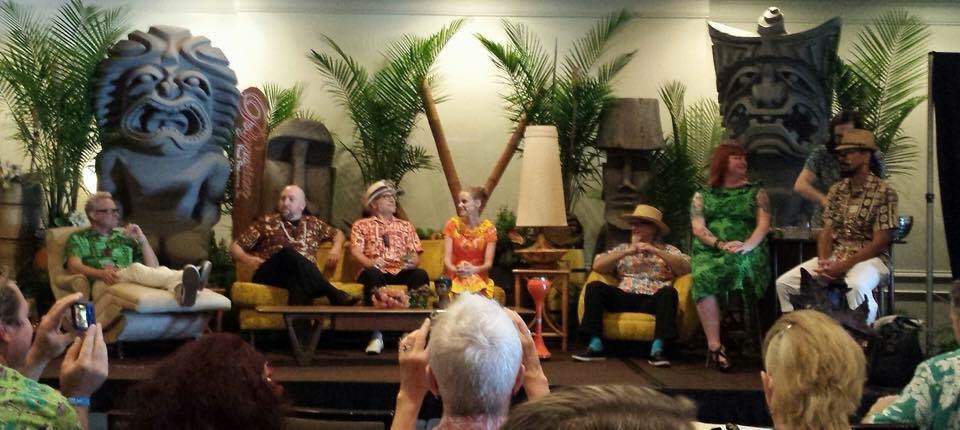 You made an announcement on Facebook that you are no longer going to be involved with Hukilau. May I ask why?
Christie- I left the event because as of two years ago it was purchased so that the event could continue when I had announced it was ending in 2014. I tried for two years to make it work as my job, but my heart and soul didn't mix with the fact that I had become an employee. What was once my passion became my job. It wasn't the same for me and I felt as though I couldn't give the same authentic experience to my Villagers any longer. It pained me as though I was giving up a child. It was necessary and essential that I remove myself from that situation and go on.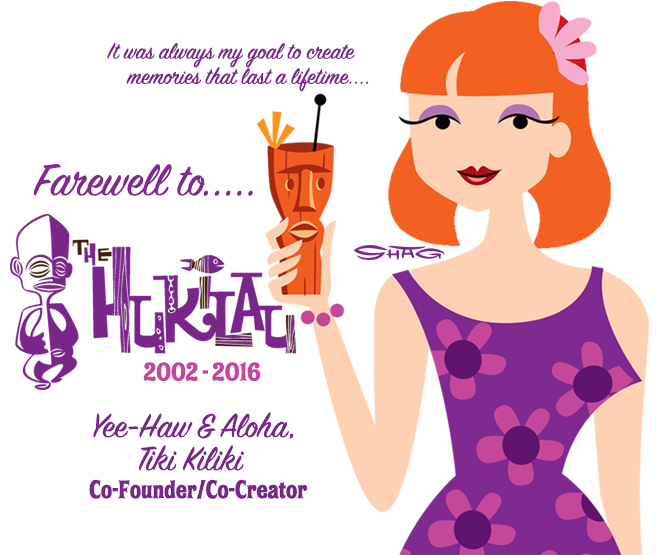 What is your favorite Tiki drink? What do you think makes the perfect cocktail?
Christie- My drink of choice is the Black Magic. It was the first drink I had at the Mai-Kai. It usually is about 99% of the time what I request when I'm there. What I think makes the perfect cocktail is honestly several things: the company you're with, the exotica you're playing, the rum you've chosen, the ritual of combining the ingredients, and that first sip.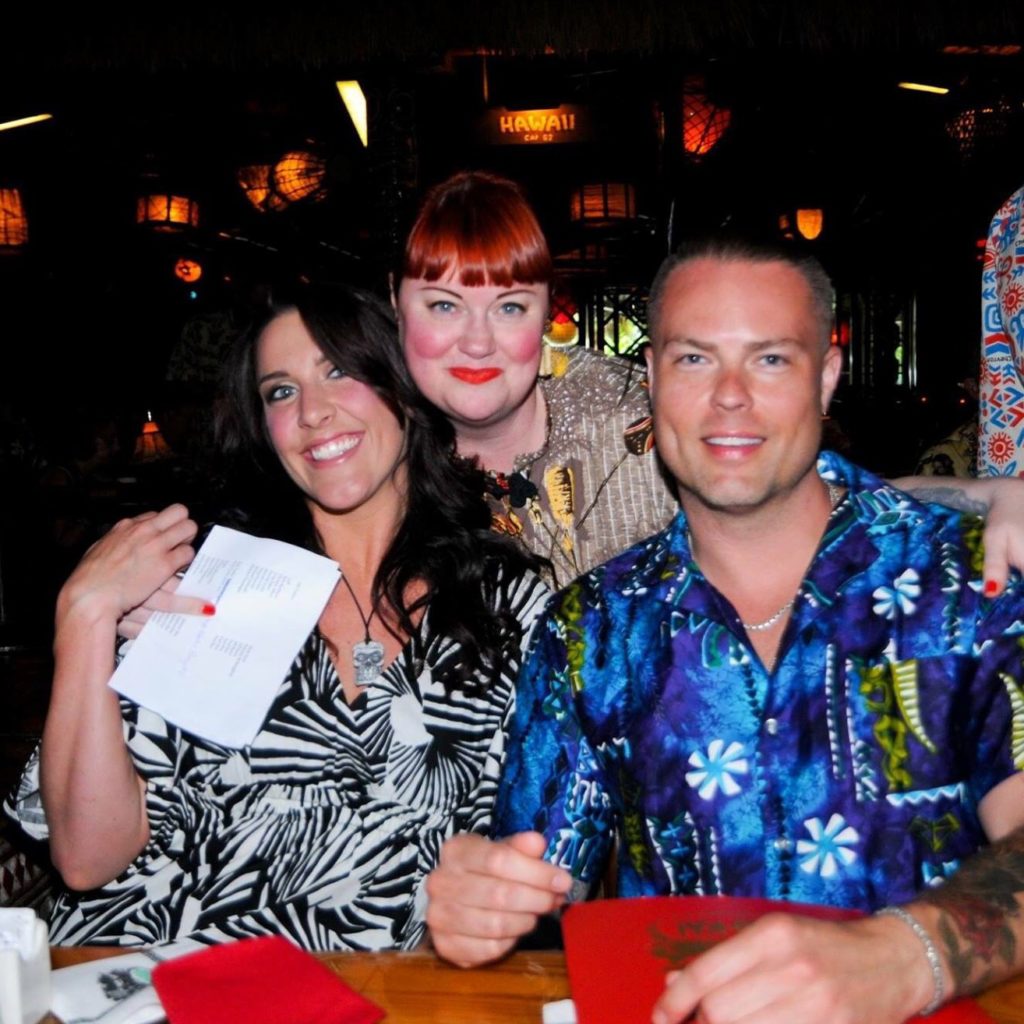 What is your favorite Tiki bar?
Christie- The Mai-Kai. It is Shangri-La, an oasis in South Florida.  Some of my father's ashes were scattered in the gardens when he passed just after the Hukilau in 2007.  It is my home away from home. I will someday be married there…

Outside of great drinks, what do you think are essential elements in creating the perfect environment?
Christie- I guess I already answered that above? Ha! The environment is different for everyone, but for me, I try to recreate what I feel when I walk into places like the Mai-Kai, Tiki-Ti, Tonga Room, Trader Vic's, etc. Tapa, South Pacific artifacts, bamboo, rattan, a mysterious element like a basement space or a room you really didn't know existed. Making it a complete departure from the world outside is always the goal. With modern elements like your personal collection of mugs, bowls, postcards and other ephemera brings the entire experience together for you to share with family and friends.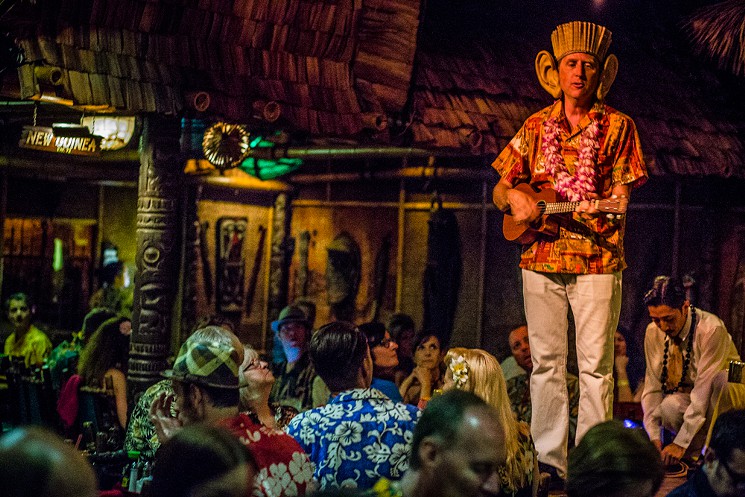 Do you feel that music has an important role in creating a great Tiki experience?
Christie- Absolutely! Exotica is essential. Some like surf and I do too, but music helps transport the soul. Without it, how can you truly escape?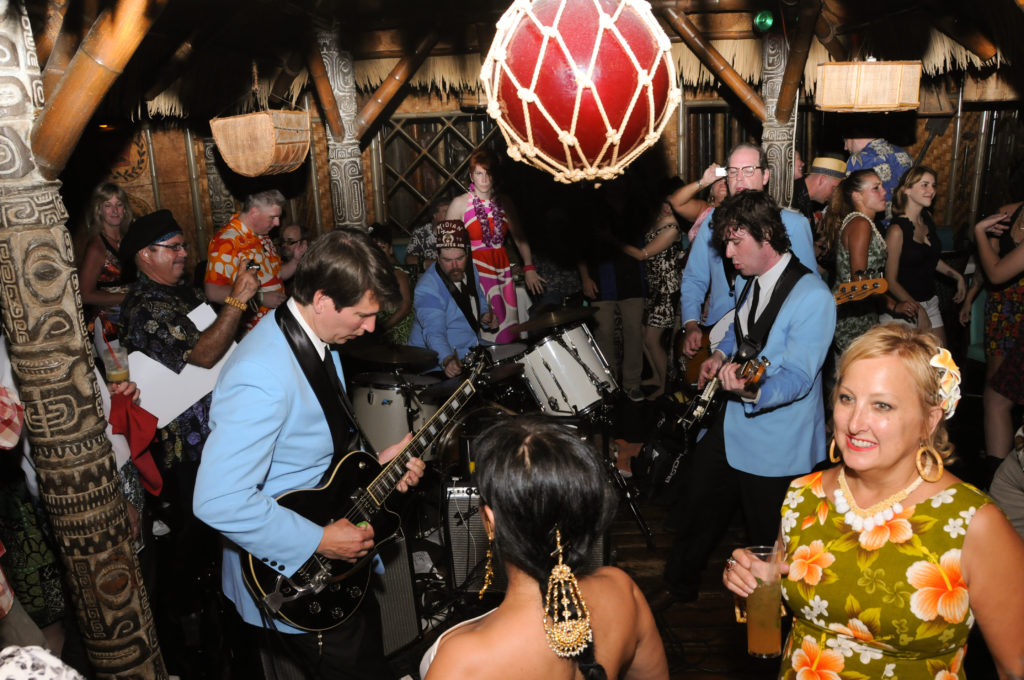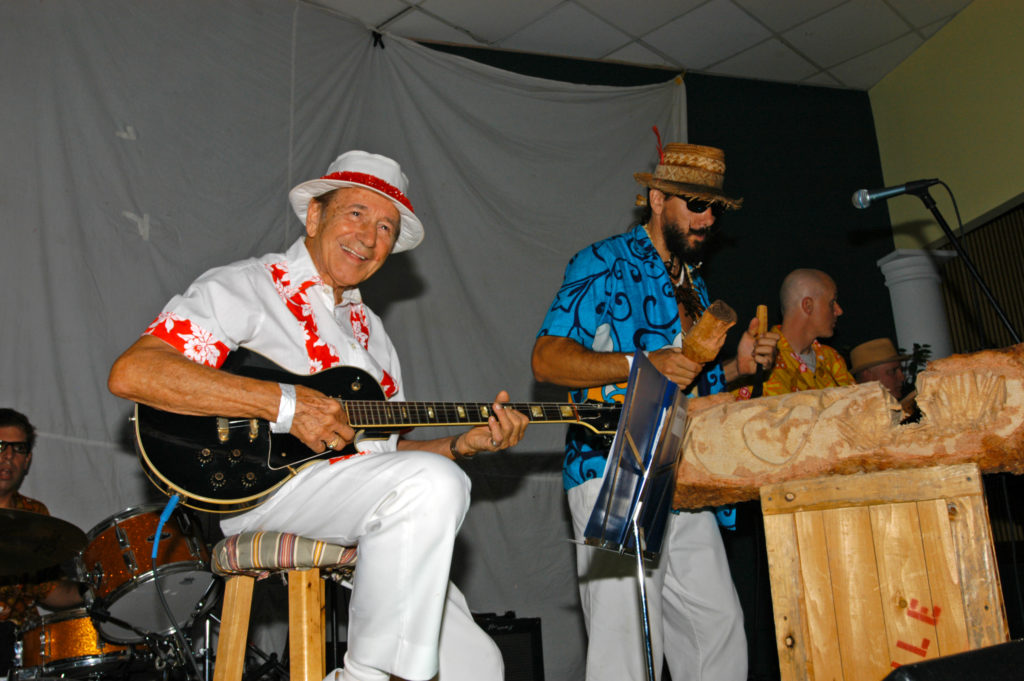 What does the future hold for you?
Christie- So many exciting things!  I am opening up a new business in Birmingham, AL. I'll be organizing a weekend just to enjoy the Mai-Kai with friends that I've met throughout the years with the Hukilau.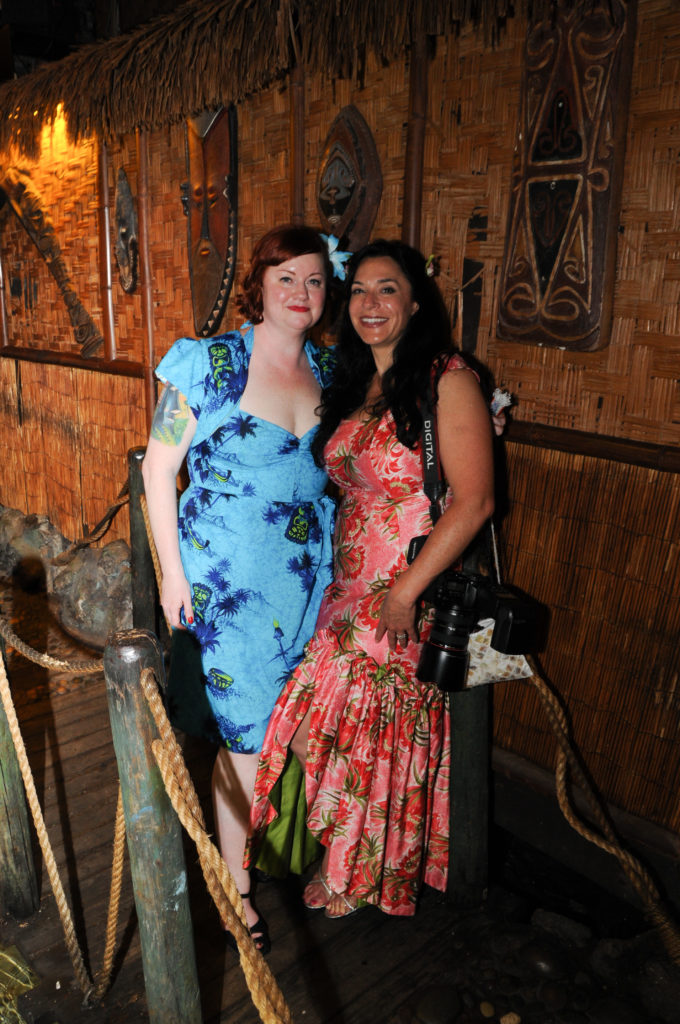 Anything else you would like to add?
Christie- My dream of making friends all over the world as a child came true with all of my Villagers from the Hukilau. I consider them family and plan to visit with them often. I encourage all Tiki lovers to go to an event, meet new friends in Aloha, and experience this wonderful culture. Create memories that last a lifetime.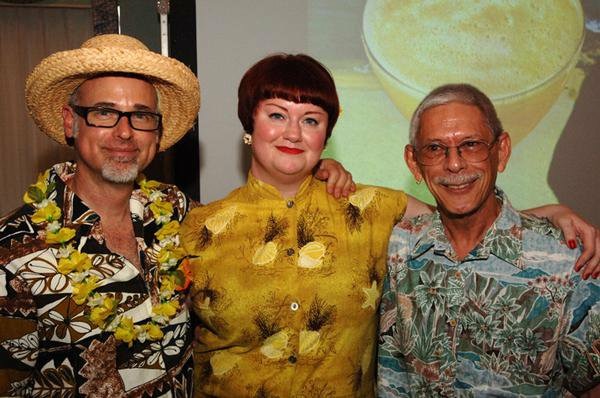 Interested in checking out Hukilau?
See what everyone is talking about on Tiki Central.
If you're into Tiki, you need to visit the Mai Kai.
This is what I have to say about the Mai Kai.