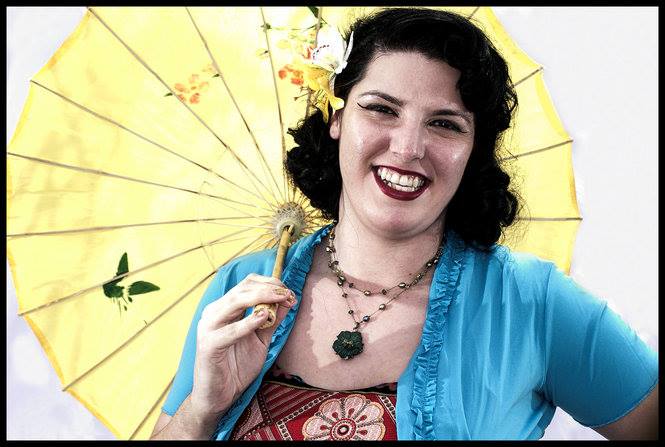 I'm always excited to find cool stuff going on back where I grew up in PA. Outside of Philadelphia and Pittsburgh, there isn't much in between. Sometimes you have to create your own scene and JoJo Feo is doing just that with her own Tiki jewelry business: JoJo's Tiki Hut! There's a growing rockabilly and pin-up community happening in central PA and JoJo is adding Tiki into the mix. This is her story…
You're based out Mount Wolf, which is outside of York, PA. What's the Tiki scene like there?
JoJo- Where I'm located, there is not much of a Tiki scene, per se. I'm trying to influence the rockabilly culture up this way.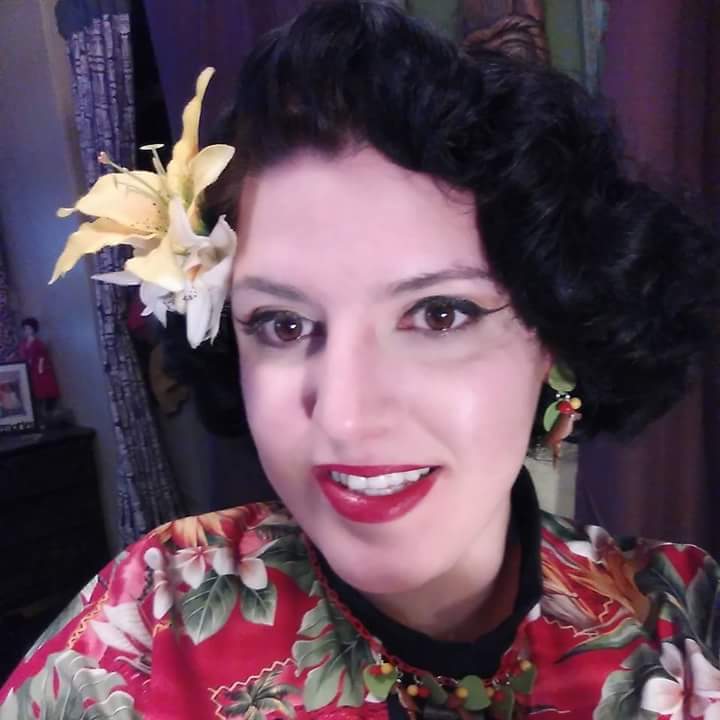 What brought you into the "Tiki lifestyle" and how long has it been a part of your life?
JoJo- My dad definitely influenced my Tiki Hawaiian lifestyle. I grew up with him wearing colorful bird shirts and Hawaiian shirts…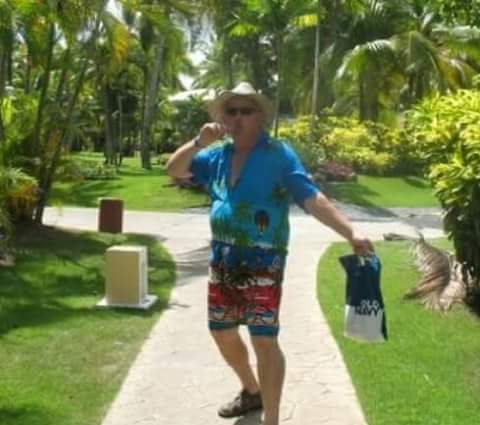 Also, my favorite fashion icon is Alfred Shaheen. I adore his Hawaiian textiles. I personally have a couple of items made with reproductions of his iconic fabric. As for how long I've been into the Tiki lifestyle, I can say at least 3 years, but the love has been there for quite a while longer.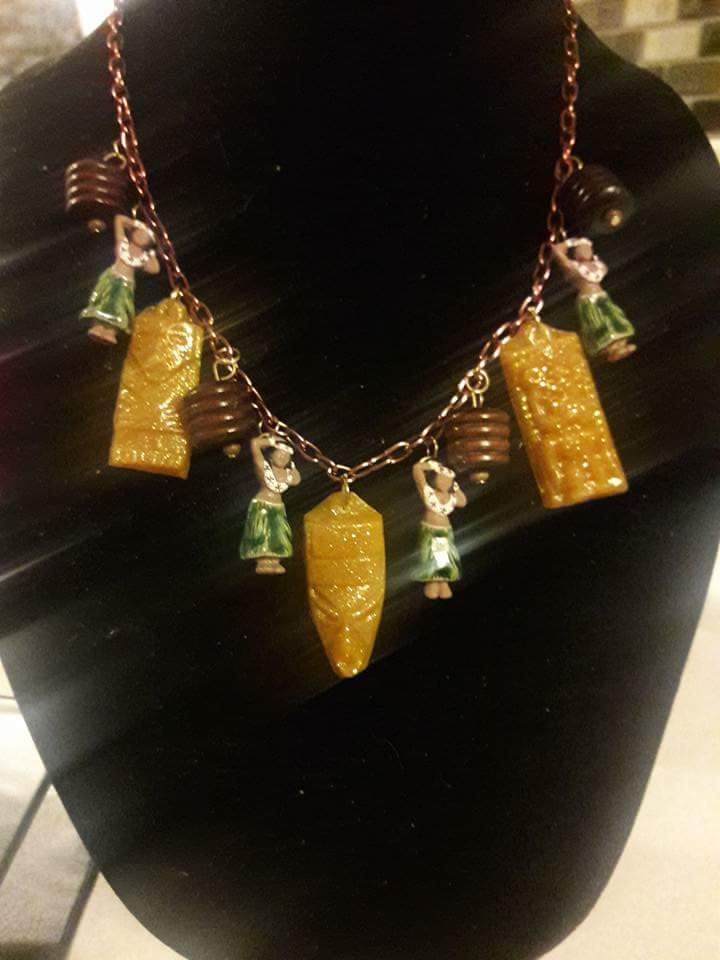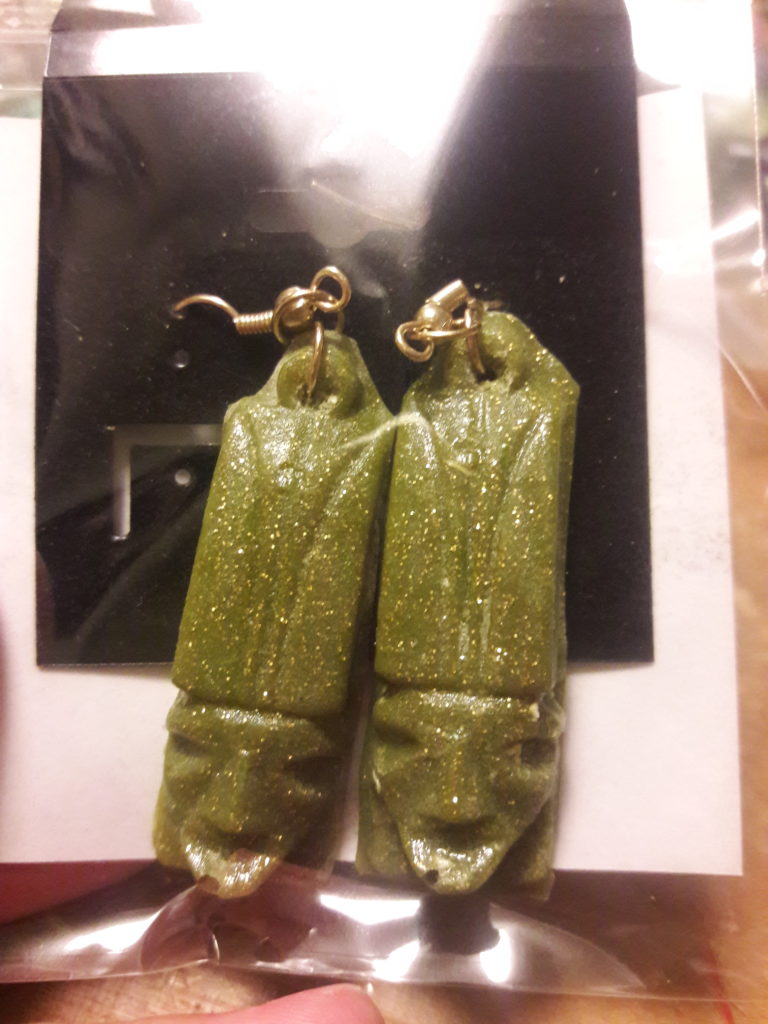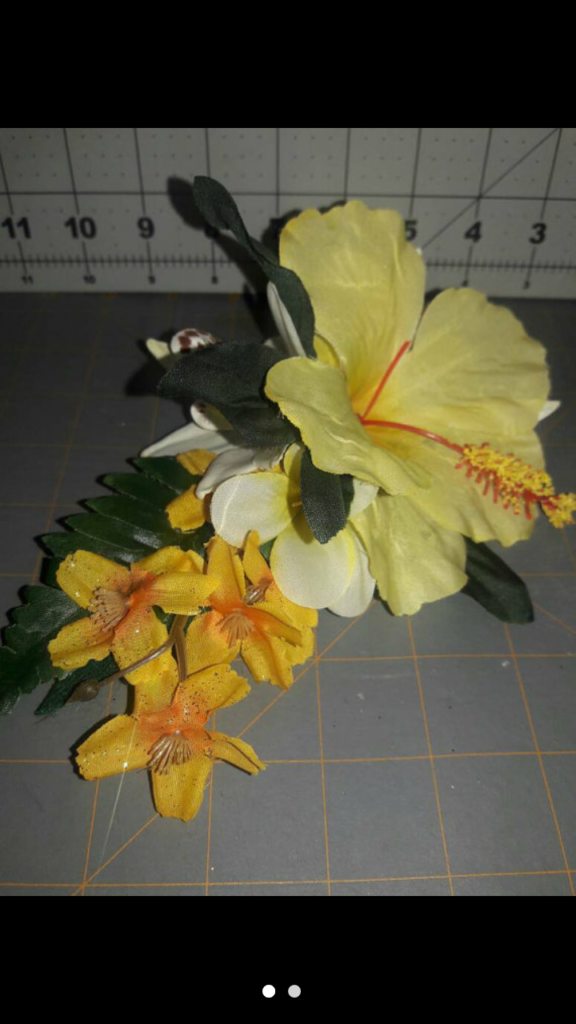 How did you get into making Tiki Jewelry?
JoJo- I got a jewelry making kit for a Christmas and honestly, at first I didn't use it at all. With the help of some wonderful tutorials on YouTube, I taught myself how to create resin jewelry. Once I learned that, I started to make jewelry that looked like something I would wear.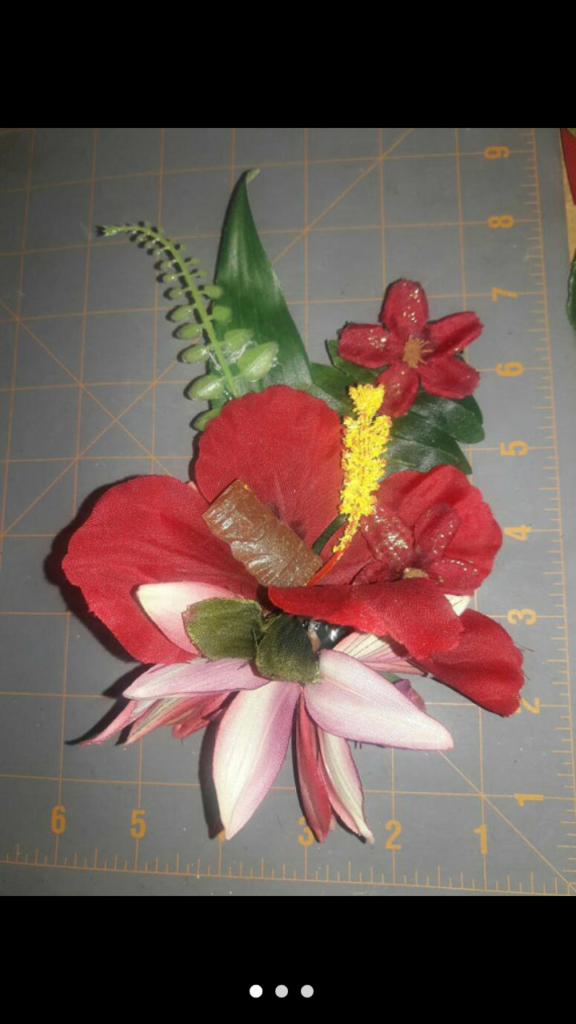 Can you give a little history on Jojo's Tiki Hut?
JoJo- It's a very new business. I've only been in business few months. I'm working on expanding my inventory this winter and prototyping some really cool items this upcoming summer.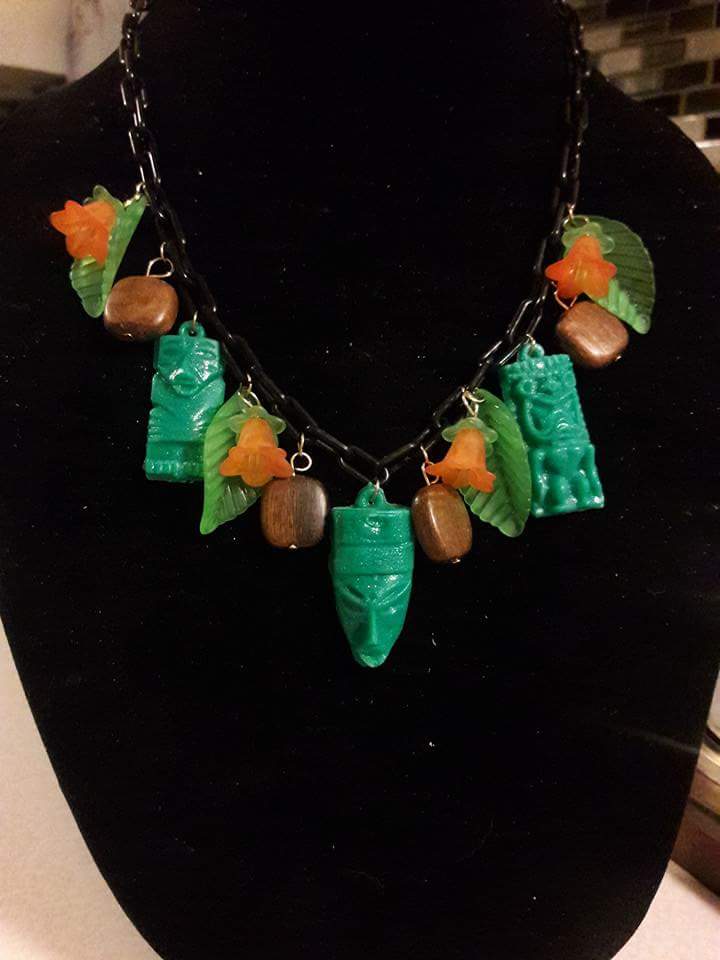 What is your favorite Tiki drink?
JoJo- I don't really drink alcoholic drinks, but anytime someone is willing to make a non-alcoholic version I am happy.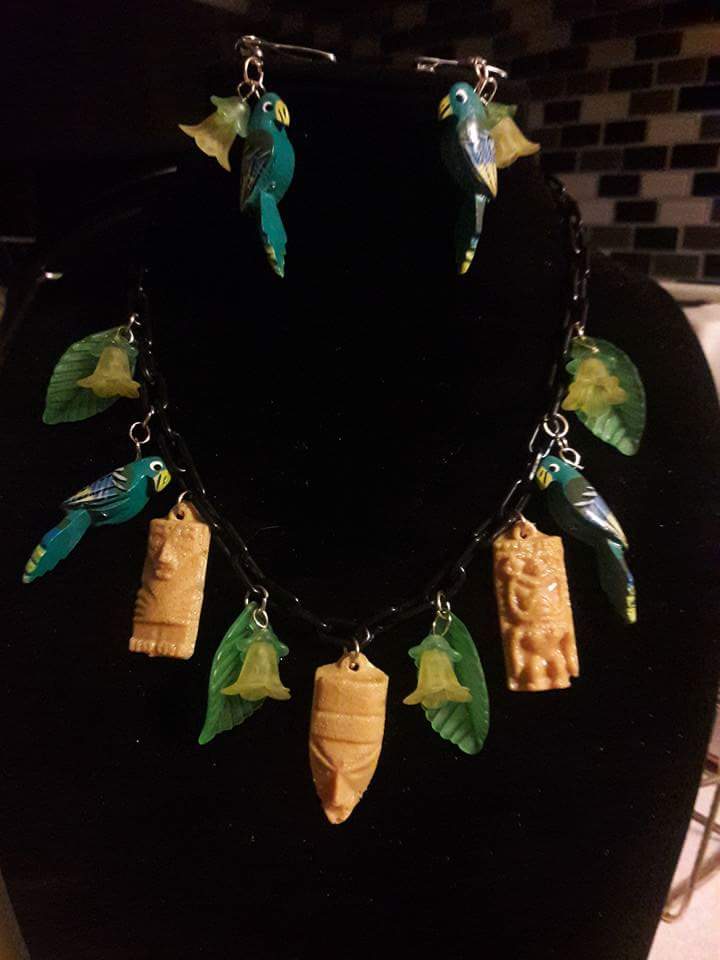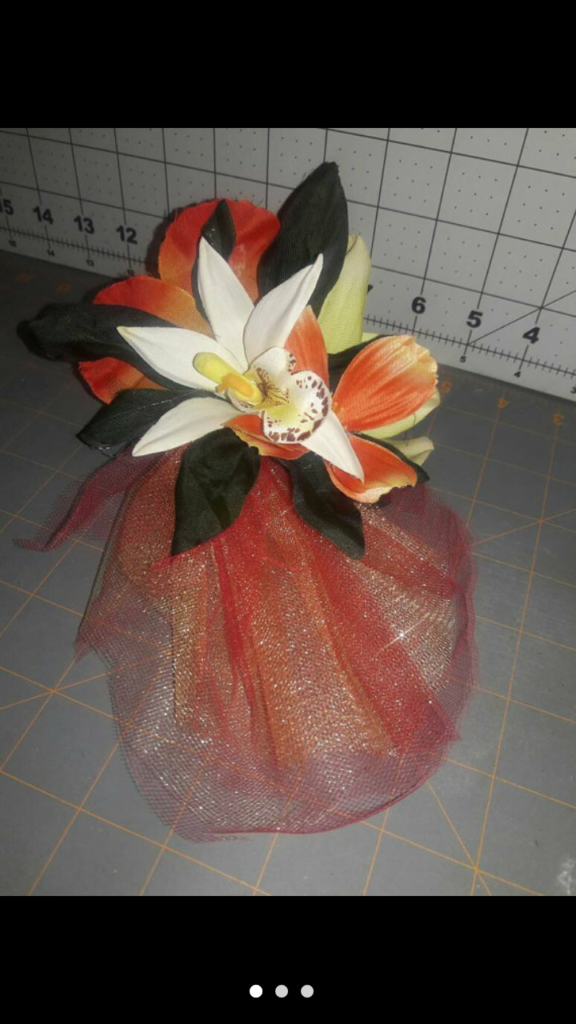 What is your favorite Tiki bar? Why?
JoJo- Up this way, we really don't have good Tiki bars—which is a crime! Am I right?! We have The Depot, which is a rocker college bar. Occasionally, The Thing With Two Heads spins record there. They put out some really cool garage rock and '60s records. They're worth checking out!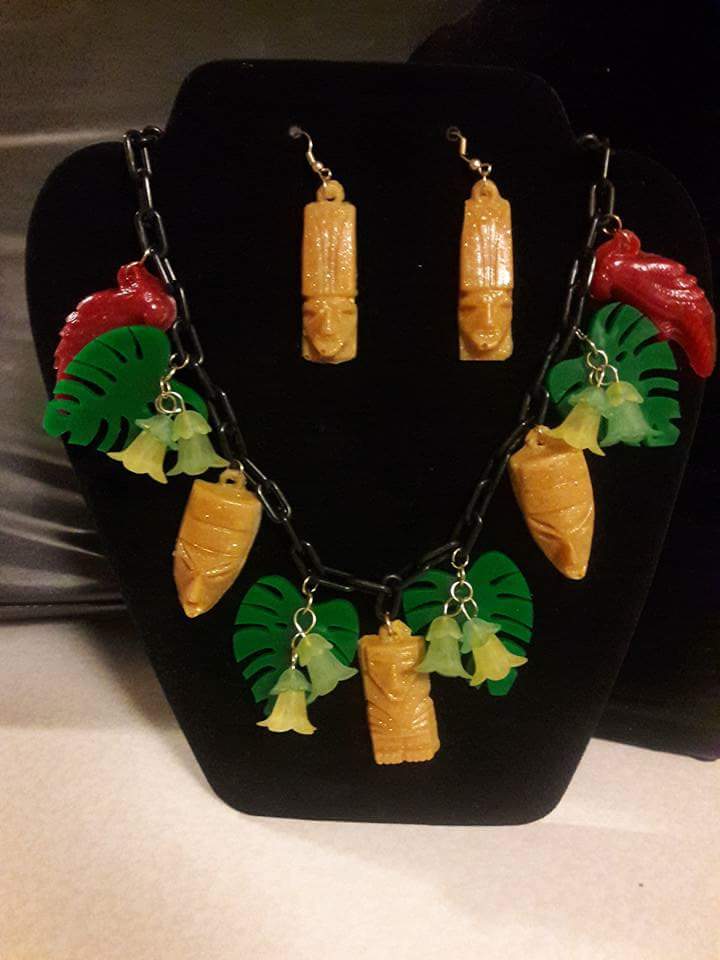 Do you think there is a connection between the hot-rod scene and Tiki?
JoJo- Of course there is a natural connection and we have a wonderful rockabilly community here in PA. The scene has some great people who host a lot of car shows and different events. Like my friend Rose Nutter, who owns Black Kat Kollectibles, hosts the retro fest over in Bird in Hand, PA, or The Hooligans Car Club, which run the annual Sled Fest up in Duncannon. Then there's also a pinup prom, which is hosted by Nicole Zedonez and Michael Bann, who owns Victor Devilbiss—a pinup photo studio. So the rockabilly scene defiantly bleeds into the Tiki culture out here, or the Tiki culture bleeds into the rockabilly scene, I'm not always sure which. I'm really trying to further elements of Tiki and Hawaiian into the Pennsylvania pinup community. I think the love for Tiki and Hawaiian has already been here. I'm just trying to make it a little more prominent.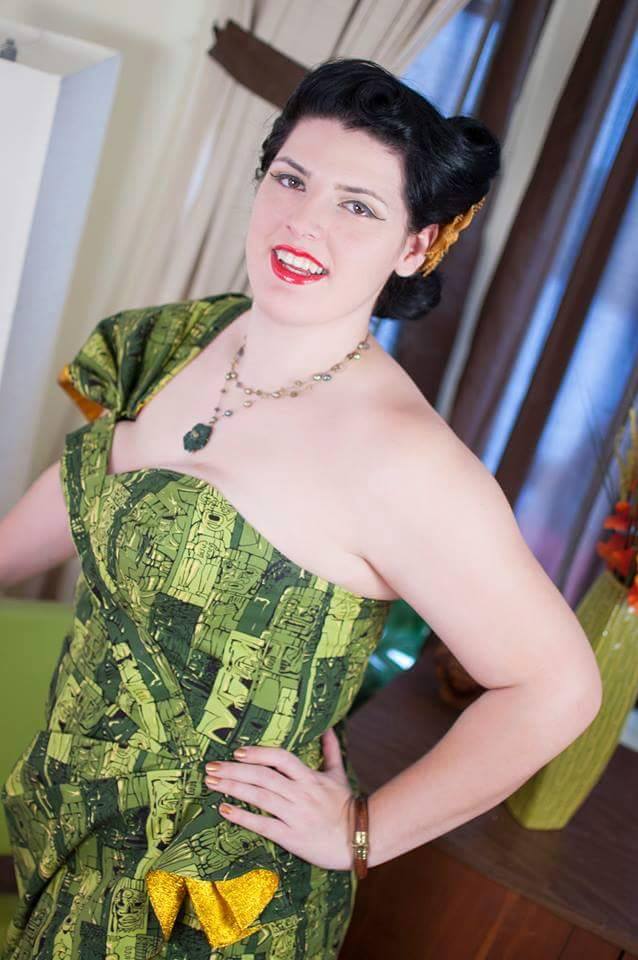 What does the future have in store for Jojo's Tiki Hut?
JoJo- I'm taking a sewing refresher course, so I can incorporate some of my sewing skills into my business. My goal is to stay true to the Tiki style.  Hopefully I'm going to incorporate clothing and Tiki mugs along with a lot of other things I intend to be adding this year to my shop. The cold, harsh winter is when I restock, further hone some of my skill set, and get busy creating new Hawaiian items and dreaming of the upcoming summer.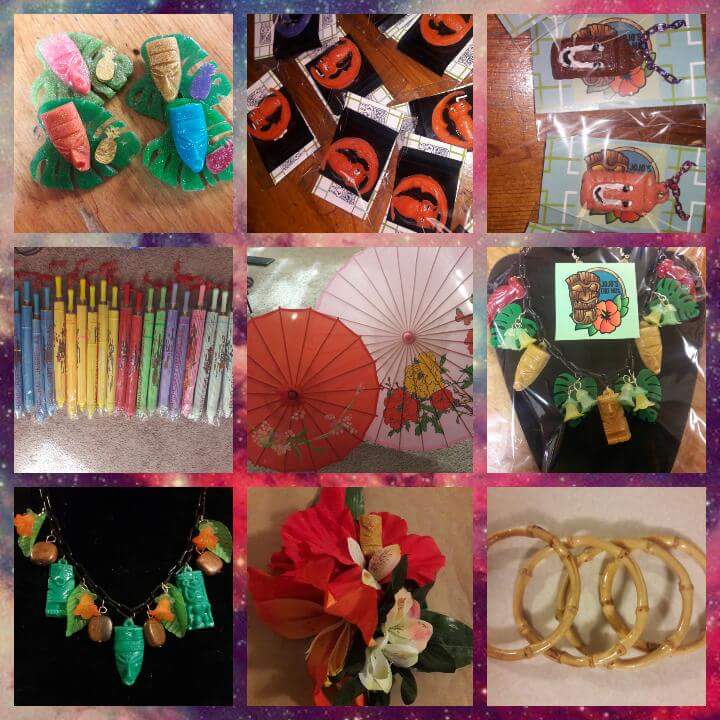 Anything else you would like to add?
JoJo- Please like and share my Etsy and Facebook page!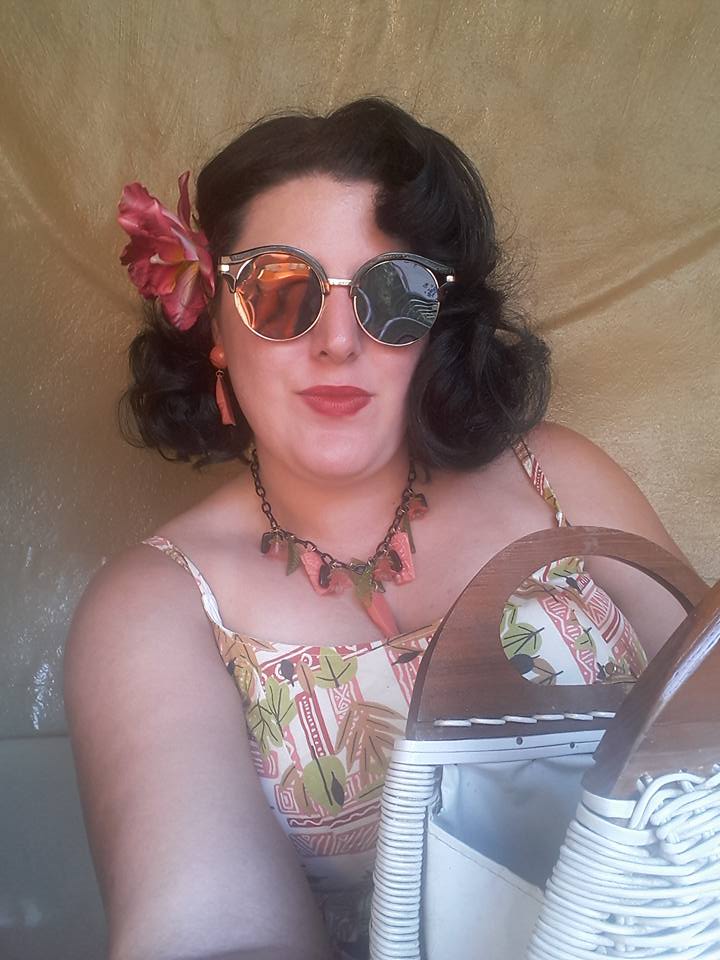 Here is JoJo's Etsy page.
And Facebook page.