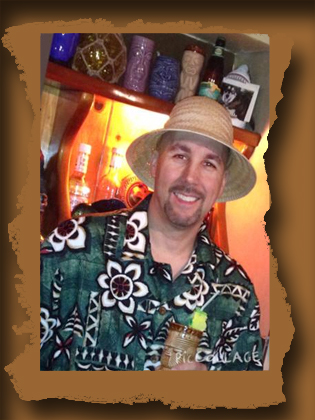 There are two things I love about Tiki bars: they create mood and they create an escape. When you live where the weather isn't the greatest, it's nice to have a place that you can go and forget about what's going on outside. I live in Seattle and it's all about escaping the rain. If you live in upstate New York, you want to get out of the snow. If you live in a city where all you see are buildings and sidewalks, maybe going somewhere that has palm trees—even fake ones—would be nice.
Tiki Brian is out of Baltimore and if you've ever been there, you know that it's a tight city with small streets and big buildings. It's truly the concrete jungle. If there ever was a place that could use an exotic escape, Baltimore would be it. Tiki Brian created an exotic escape by creating a podcast: the Exotic Tiki Island Podcast!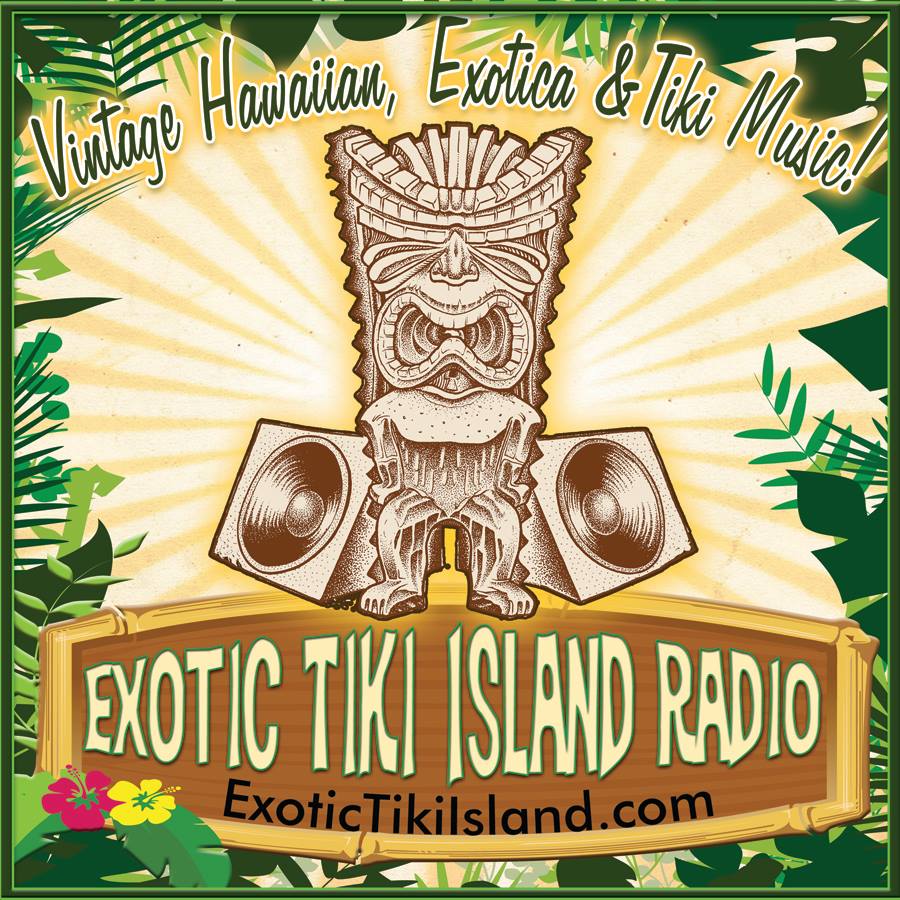 The short description of the podcast would be that Tiki Brian plays Hawaiian and exotica tunes from his own record collection. That's really cool already, but there is so much more going on.
When you listen to the podcast, Tiki Brain takes you far away to the Exotic Tiki Island…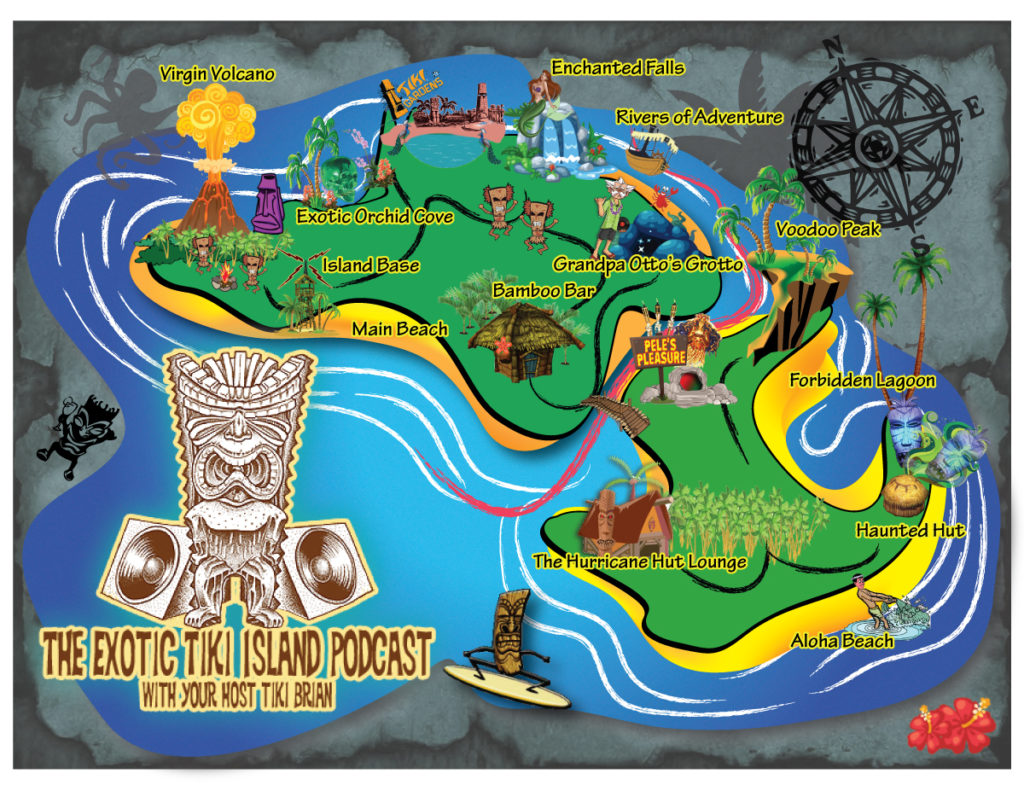 What type of music you will be hearing depends on where you land on the island. It may be Grandpa Otto's Grotto, The Enchanted Falls, or maybe The Hurricane Hut Lounge.
Just like a great Tiki bar, as soon as the podcast starts, you're taken away. Immediately, the mood is calm and relaxing. The songs mix perfectly into one and other until Tiki Brian comes back to say goodbye and end the show.
If you're having a Tiki party or just chilling out with your favorite Tiki drink, all you need to do is start playing the Exotic Tiki Island Podcast and Tiki Brian will take over from there!
I sent Tiki Brian a couple questions to answer. Instead of emailing me back the answers, he actually answered my questions live on his show! Listen to that audio clip right here:
Here is webpage for The Exotic Tiki Island Podcast.
Also…
The first Friday of every month at 3:00, Tiki Brain hosts ETI radio. There you can hear Hawaiian and exotica music all weekend long until Sunday evening. How cool is that?
Here is where you can subscribe to the Exotic Tiki Island Podcast on iTunes.
Here is the Facebook page for the podcast.