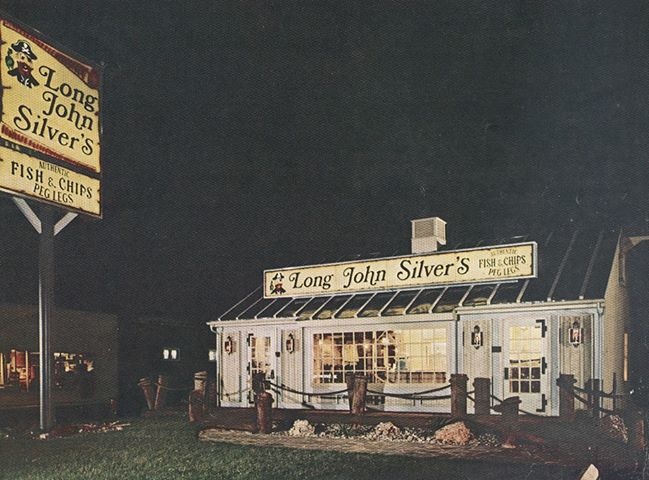 An escape to a environment that is totally cut off from the real world…
This is the main reason why I love Tiki bars. The fact that you can walk through a door and be whisked away to somewhere else is pretty magical. Where did I get this fascination for escapism? It came from a fast food restaurant called Long John Silver's.
Going to Long John Silver's was a big deal for me. Compared with McDonald's or Burger King, getting some fish 'n' chips was fancy eating! The façade of the Long John Silver's had this look of some weather-beaten home from Cape Cod, Cape May, or some other "Cape" that I can't think of right now. To enter into Long John Silver's, you had to walk on wooden planks that had large masts tied with rope, which were used a handrail of sorts. I didn't feel like I was going into restaurant. I felt like I was going on a ride at Disney World!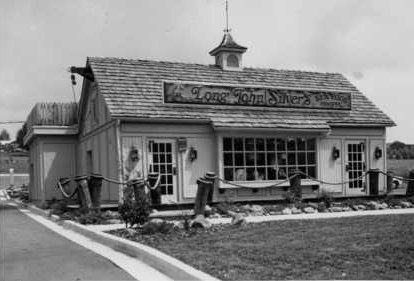 Once you made your way inside, you felt like you were inside the hull of a pirate ship. It was very dark, very wooden.

Okay, looking at these pictures, I realize that I might be exaggerating a bit, but I was a kid and I had an active imagination back then! Speaking of imagination, you could pretend to be a pirate at Long John Silver's with your own pirate's hat!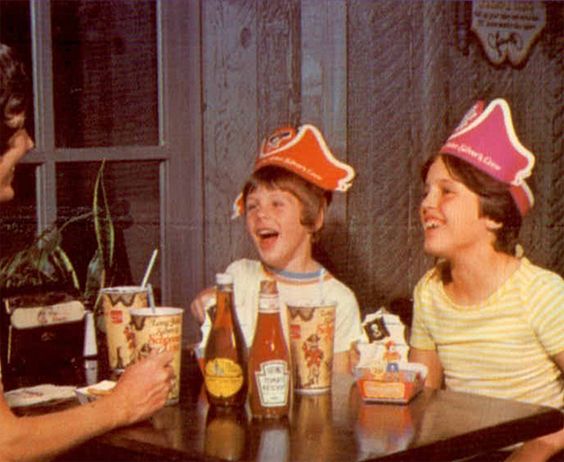 It was a hat that was made out of thick paper that unfolded. Real simple idea, but I ate it up!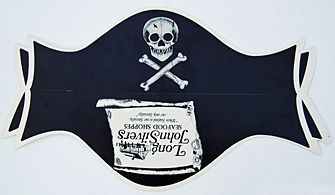 Check out the Long John Silver's menu…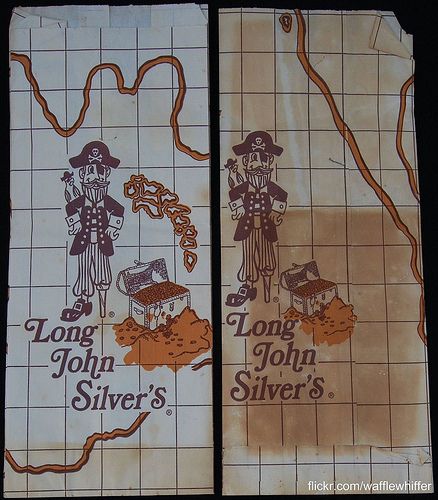 This is not too far away from a Tiki menu. I would love to get my hands on one of these!
Long John Silver's will always have a place in my heart because it was one the few places my family could go "out to dinner." Going out to dinner meant actually sitting down as family and enjoying a meal together.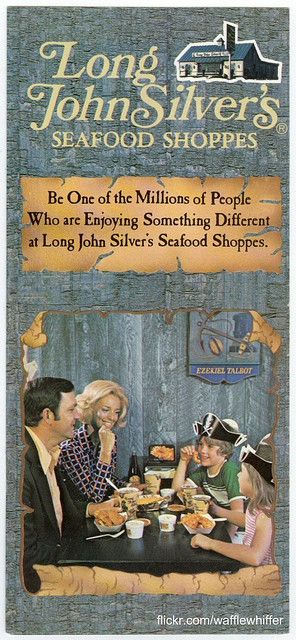 Long John Silver's was my first taste of escapism. Long John Silver's clearly had a nautical theme going on…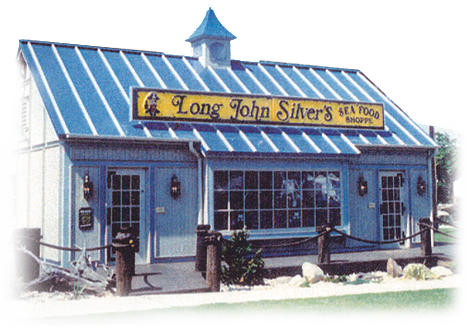 And Tiki and nautical go hand-in-hand. Here's the Molokai bar at the Mai Kai…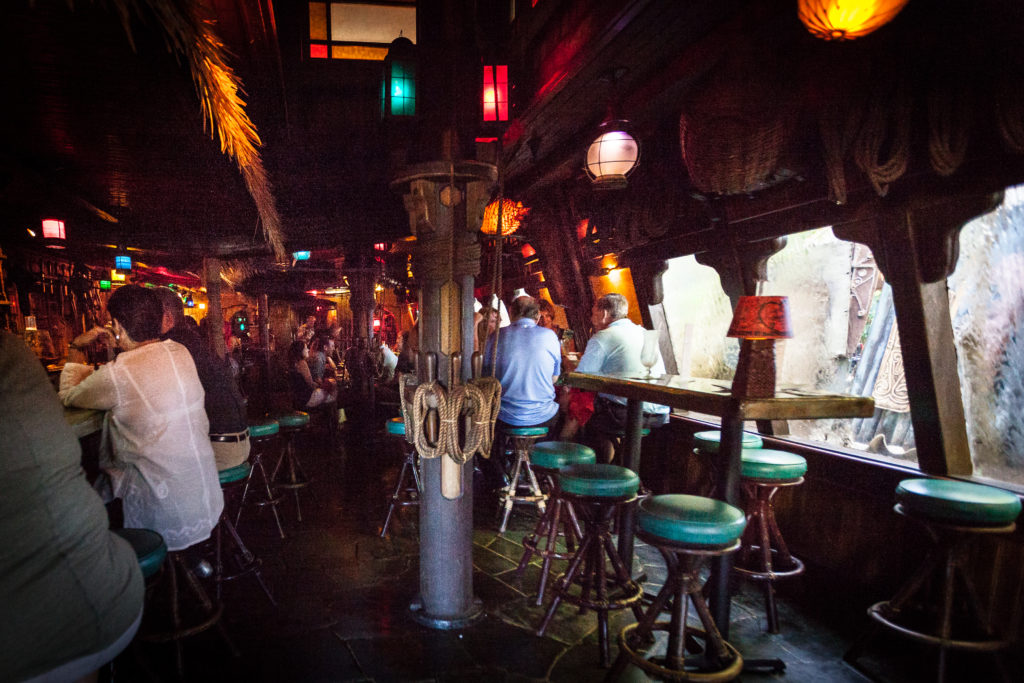 Smuggler's Cove…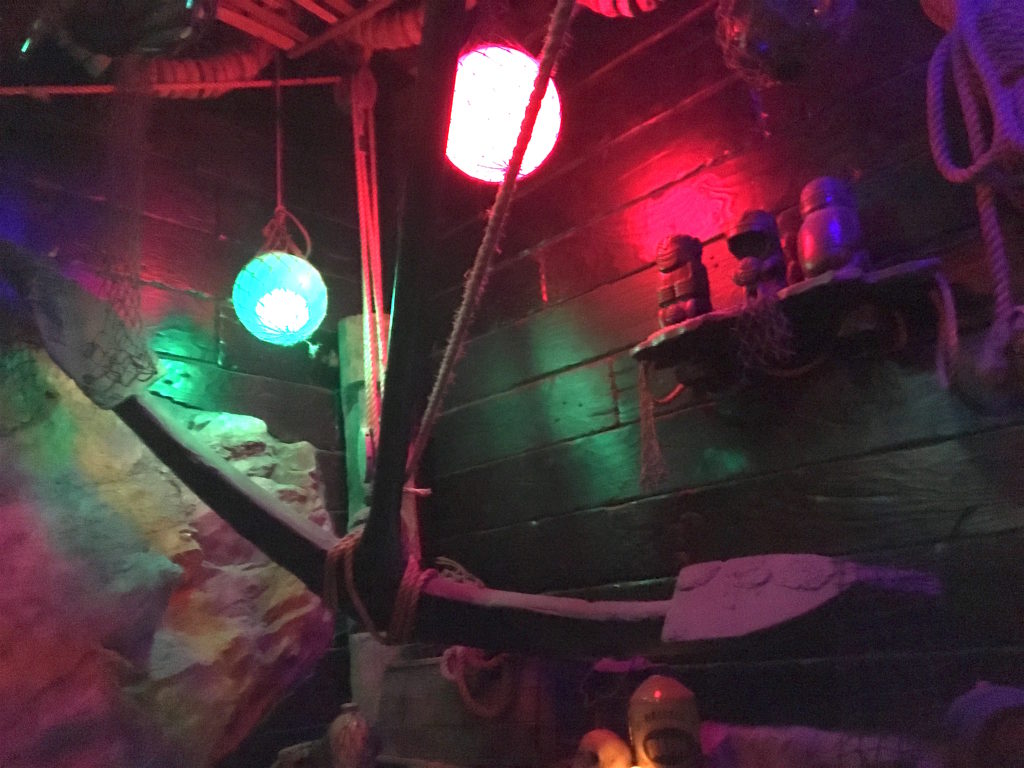 And the Golden Tiki…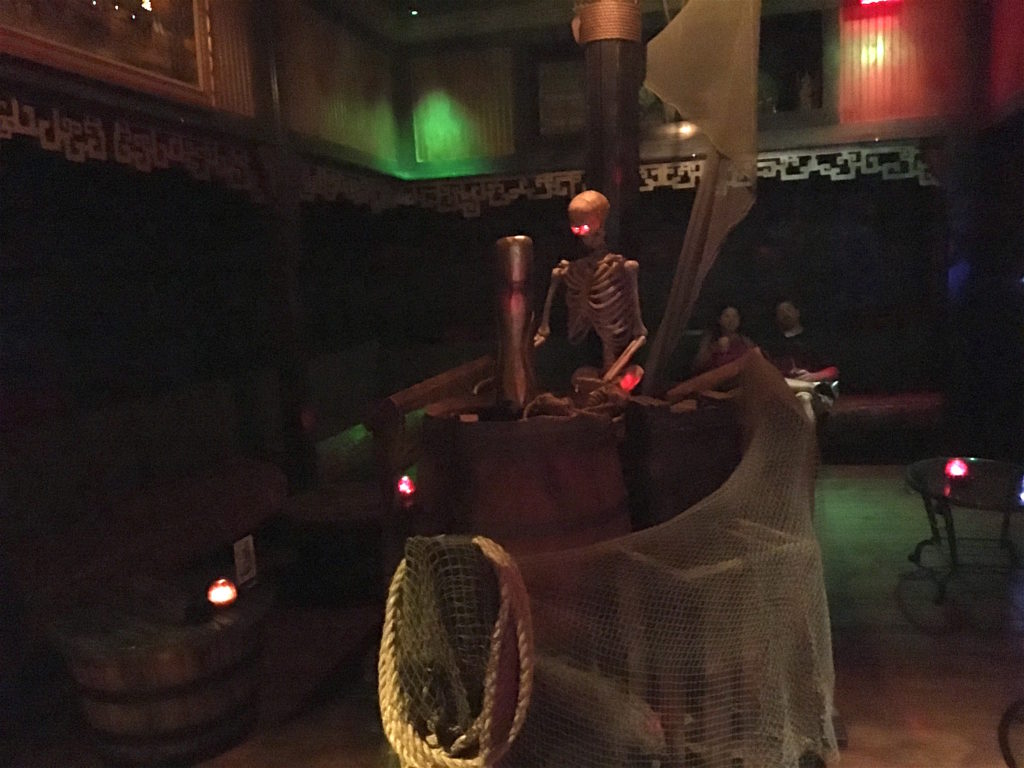 Now I'm in the mood for some fish 'n' chips, extra crumbs please!