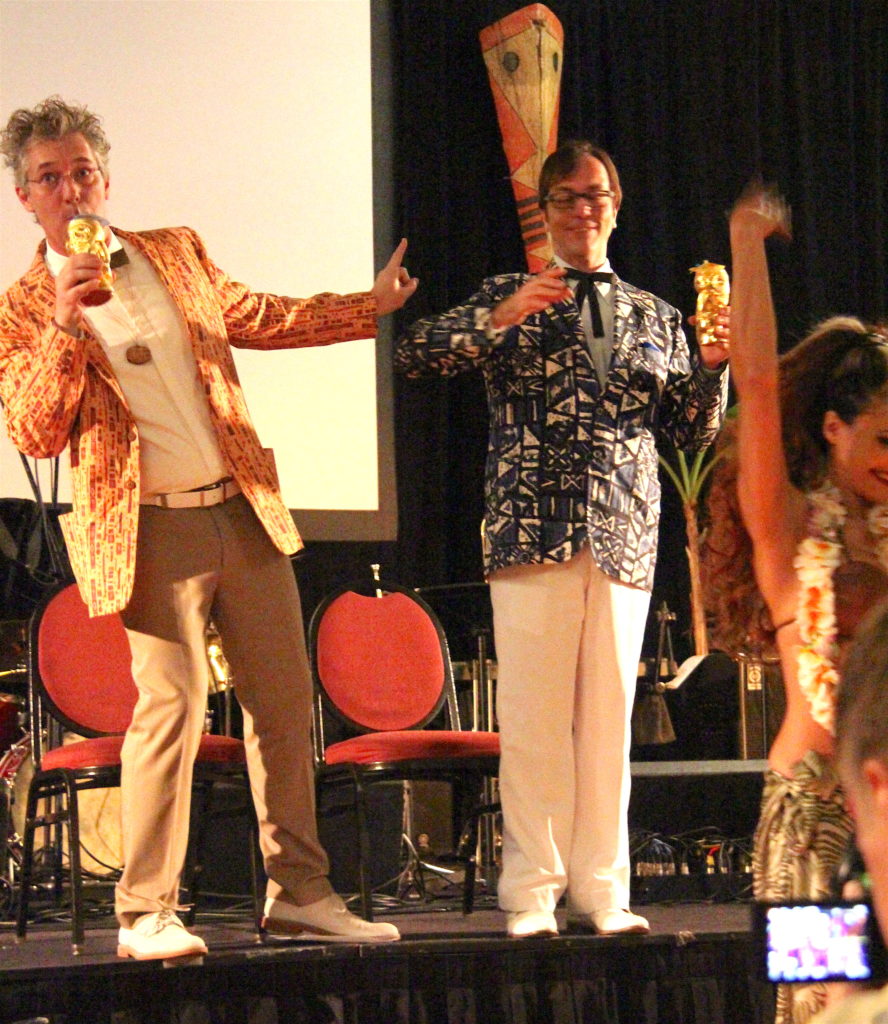 And with the sound of the gong, the entire room fell silent…
Justin DuPre and Greg Clap got married at Tiki Kon 2017 and we all got to be part of the celebration! Here's how they did it…
A long gong was rung and everyone got quiet while Justin and Greg took their seats on the stage.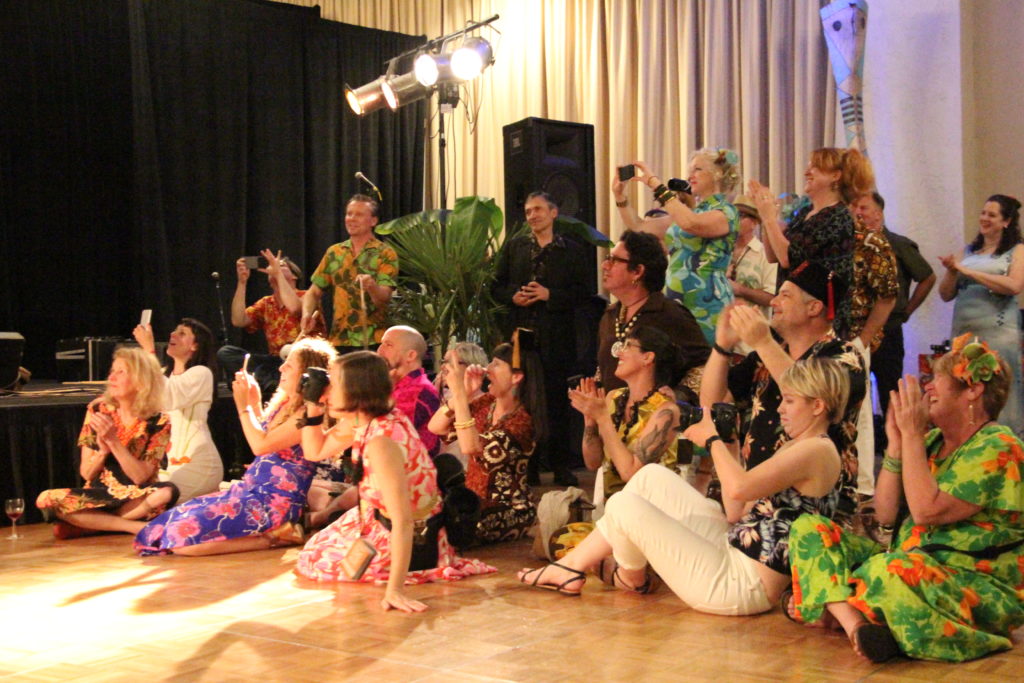 The lovely MeduSirena appeared from the back of the ballroom and slowly and seductively danced her way up towards the stage where Justin and Greg were sitting.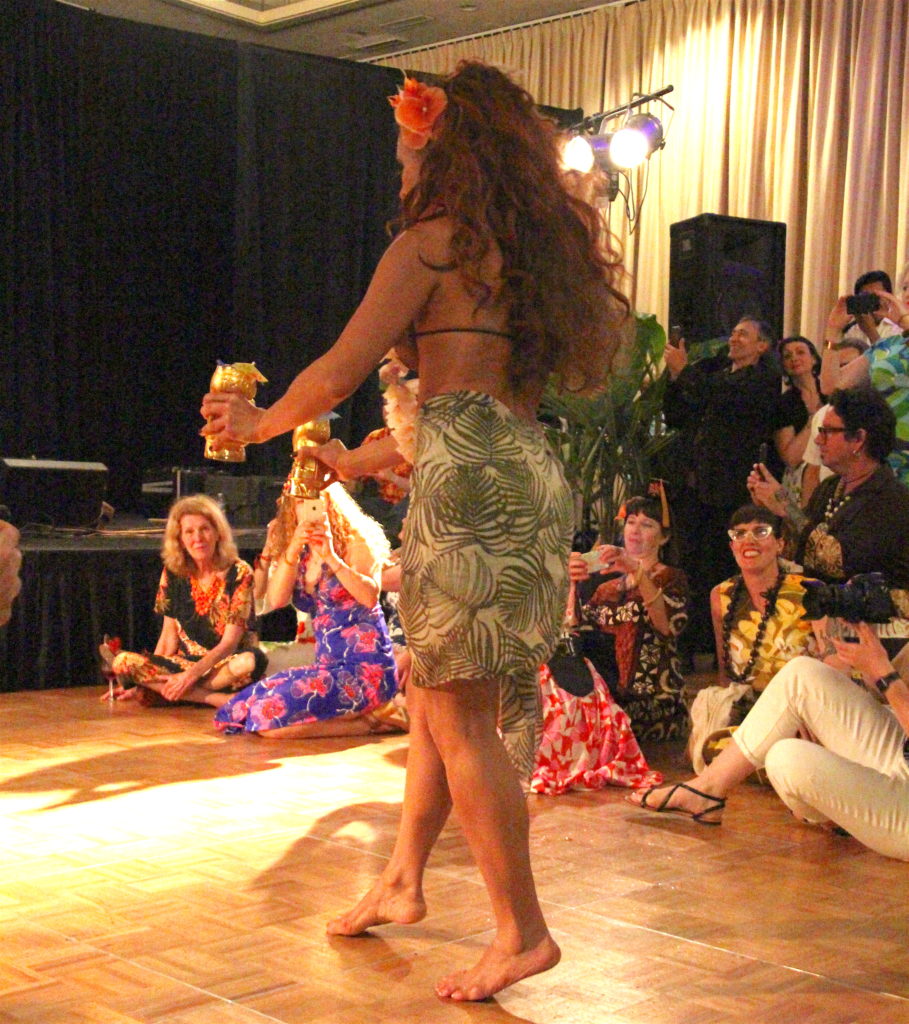 The ballroom was whisper quiet. You could hear a pin drop.
MeduSirena held two glorious Tiki mugs. She presented one to Justin…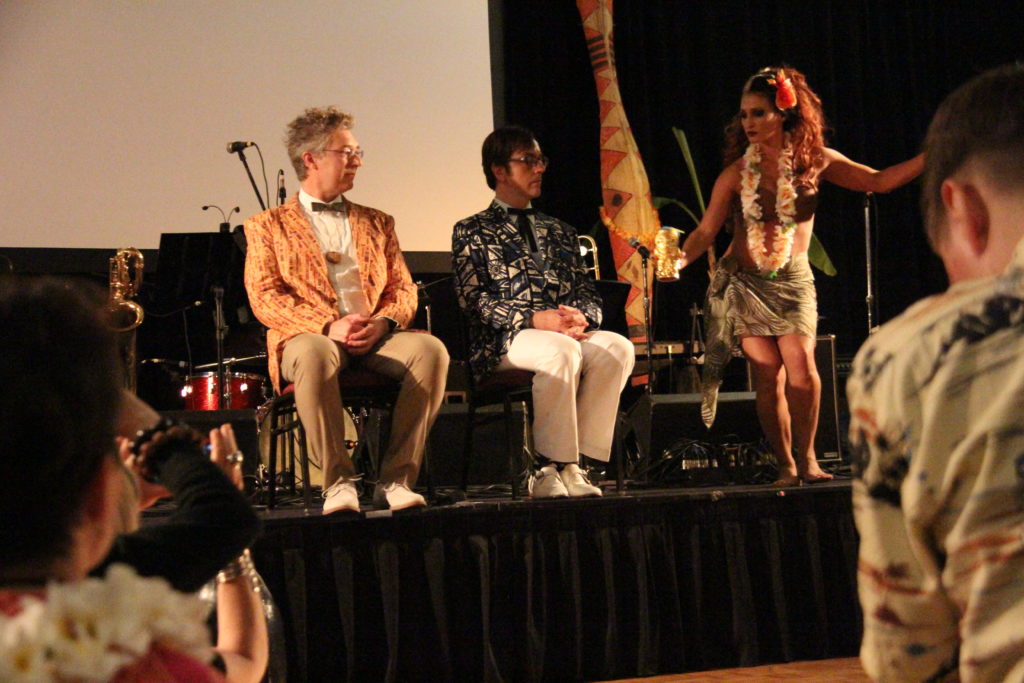 And then the other to Greg…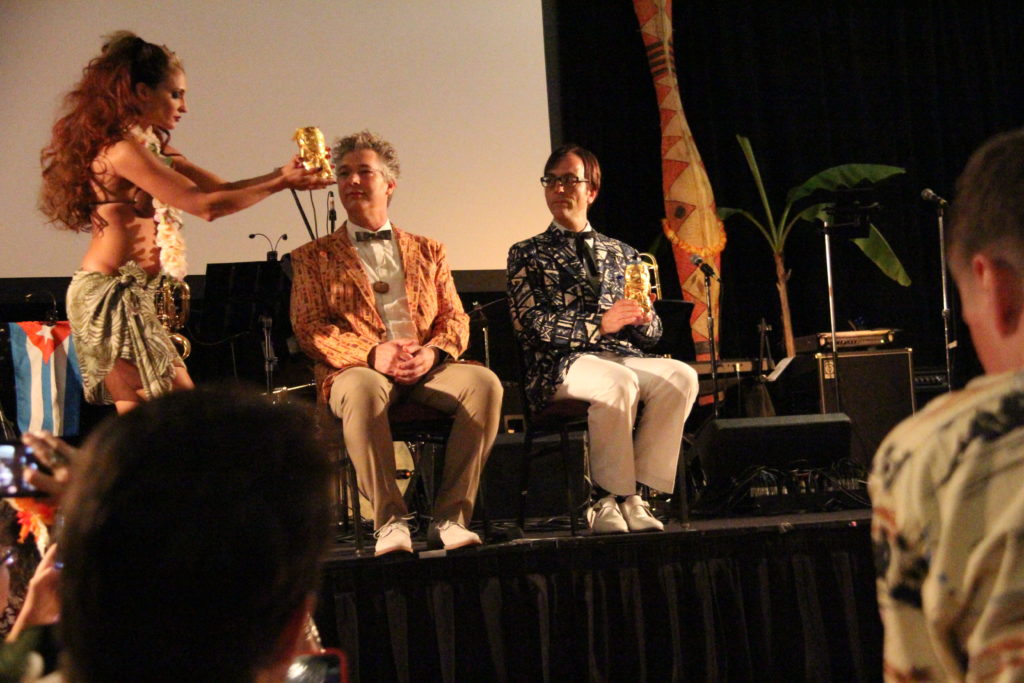 Then MeduSirena slowly left the stage.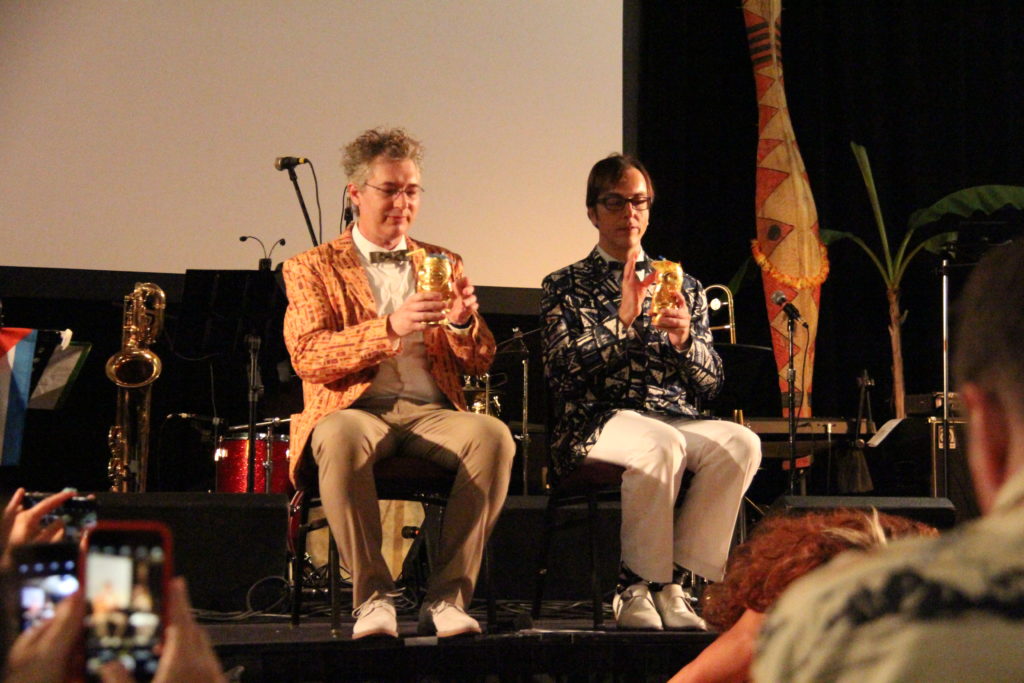 As if on cue, Justin and Greg each took a sip of their respective mystery drinks…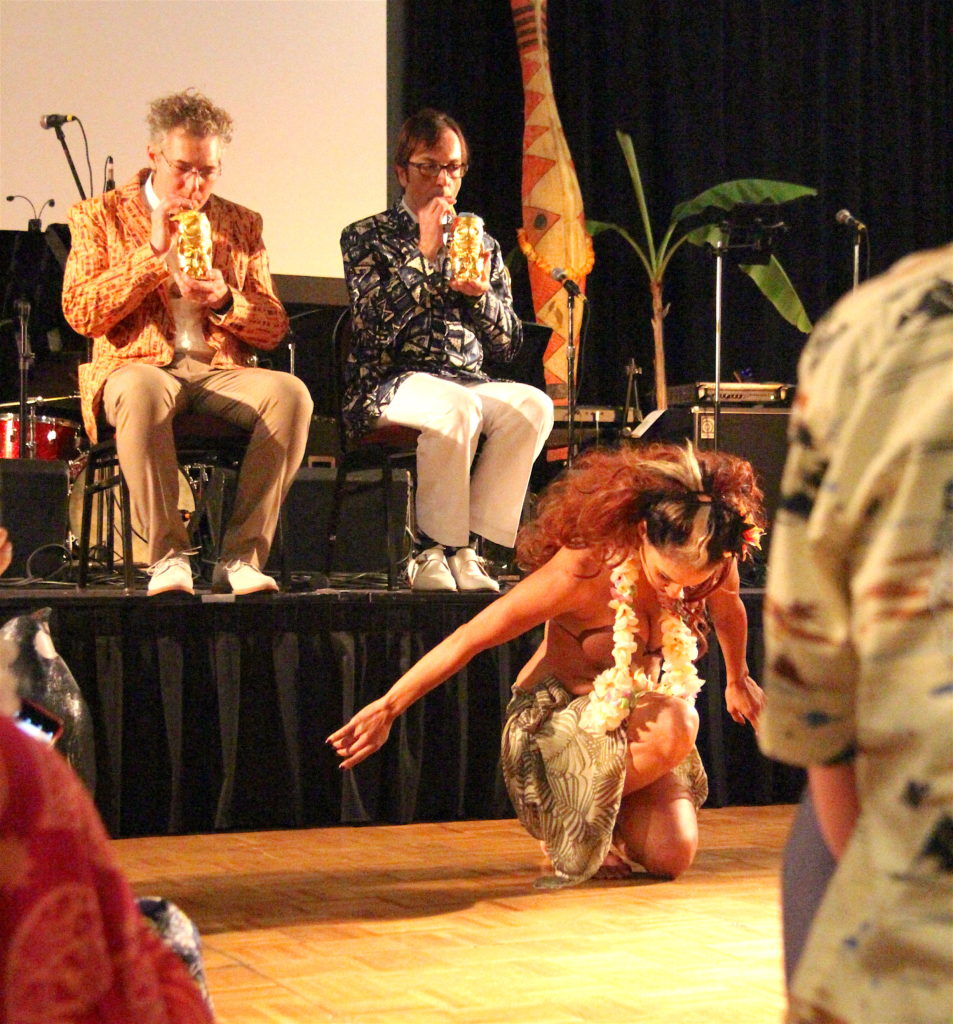 And that was that. Justin and Greg were married!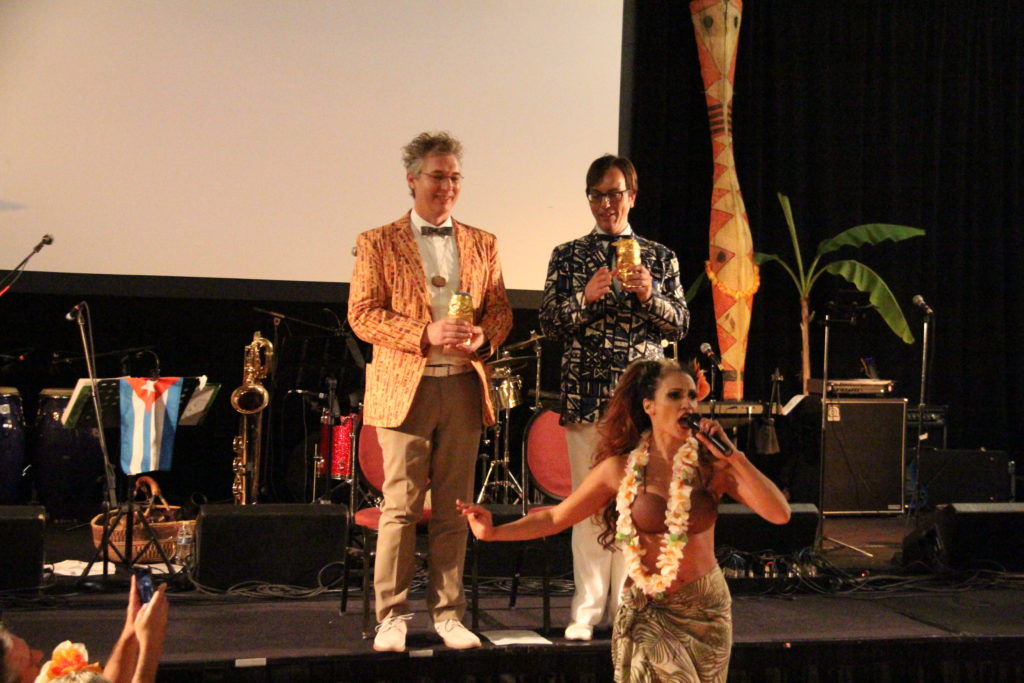 I have to admit that I didn't know what was going on until it was over. And then it came to me like a bolt of lightning: they were doing the mystery drink ritual from the Mai-Kai!
You'd think that a Tiki wedding would be a great way to end the evening. But not yet! Melao de Cuba brought their orchestra and it was time for some dancing, along with a little help from MeduSirena to get the crowd moving!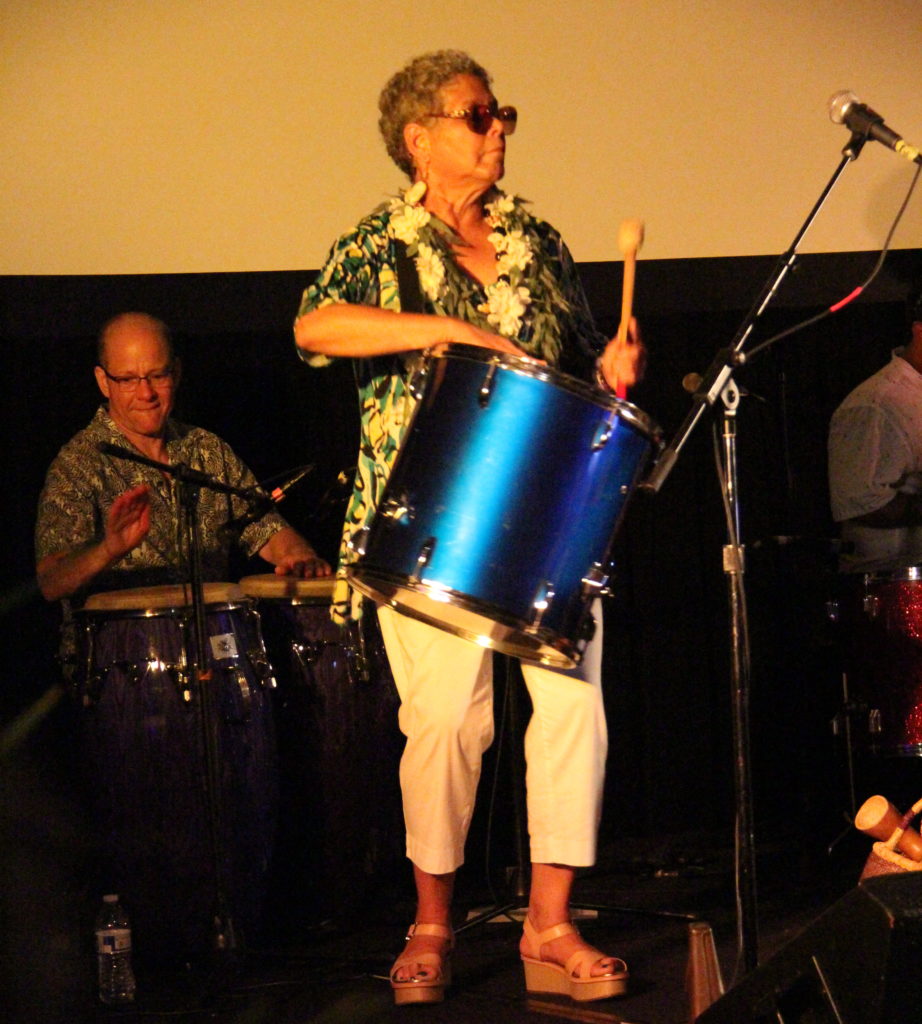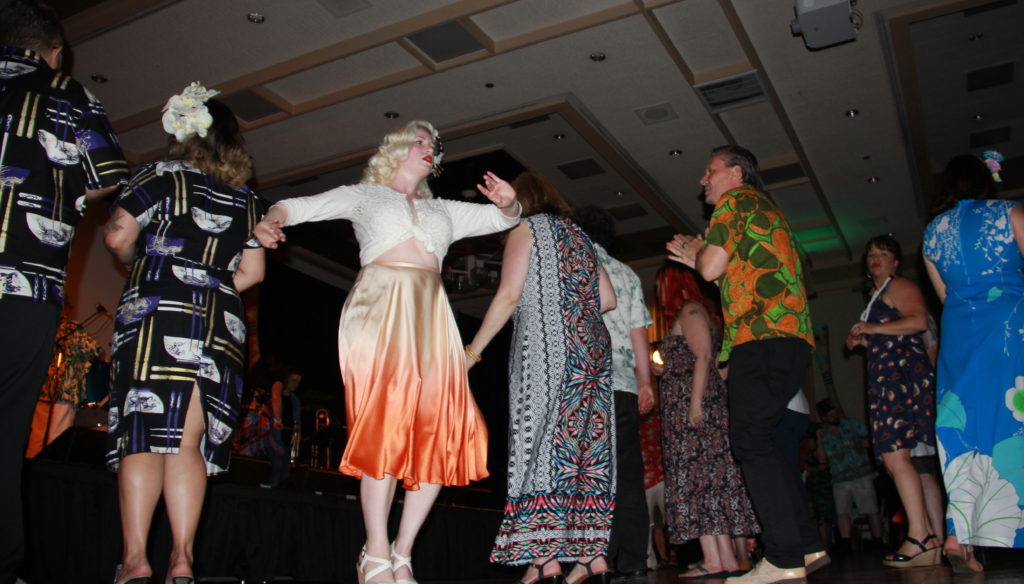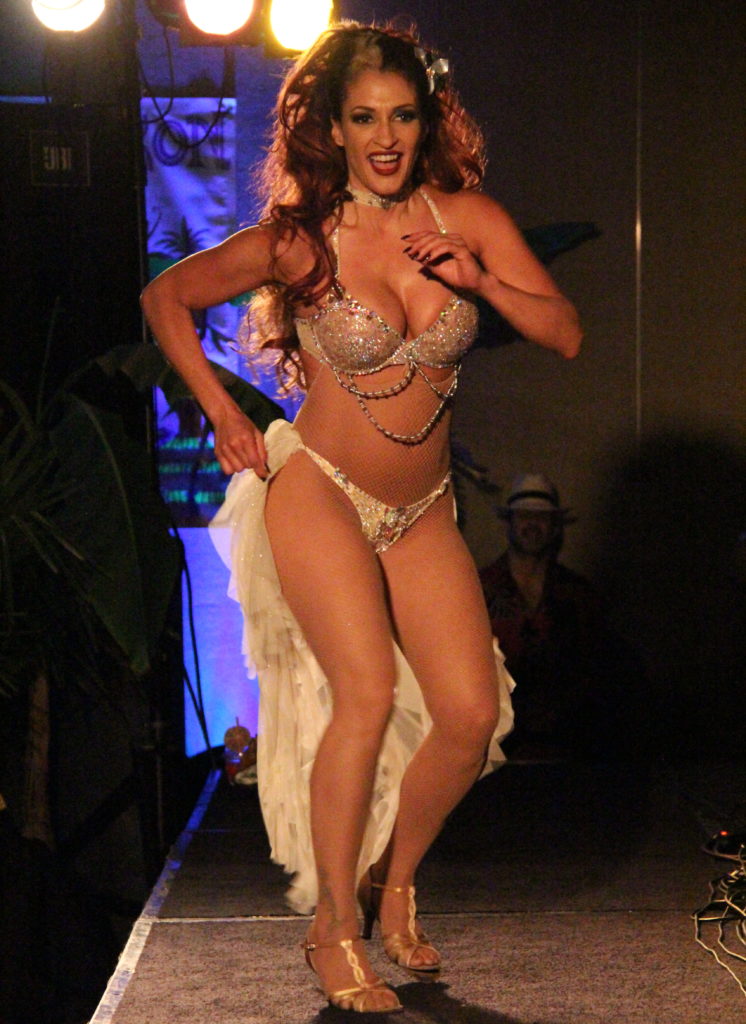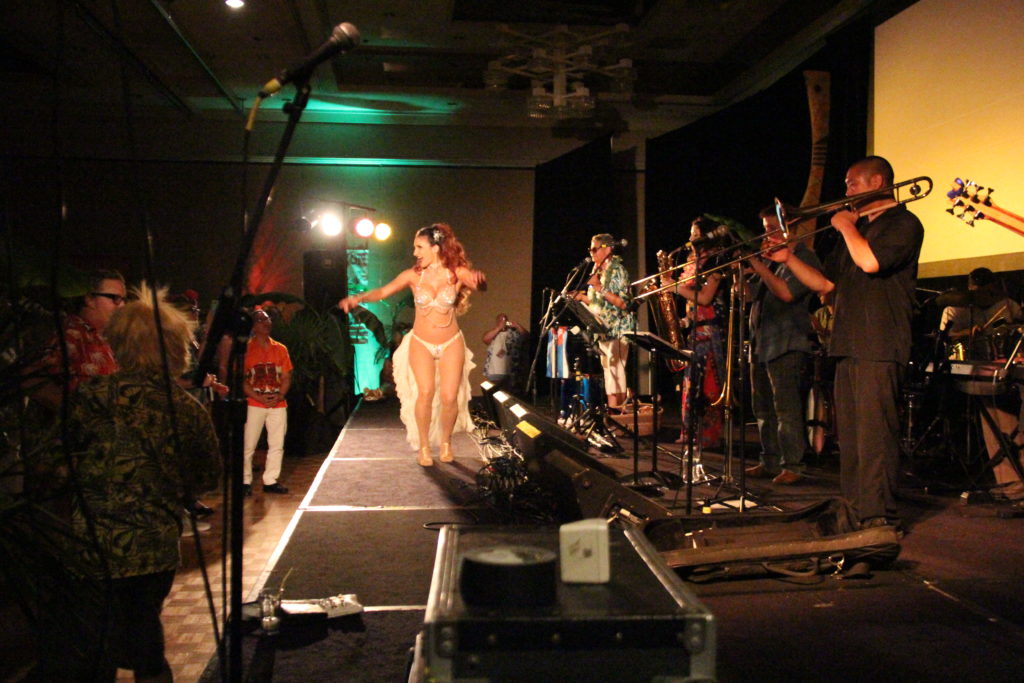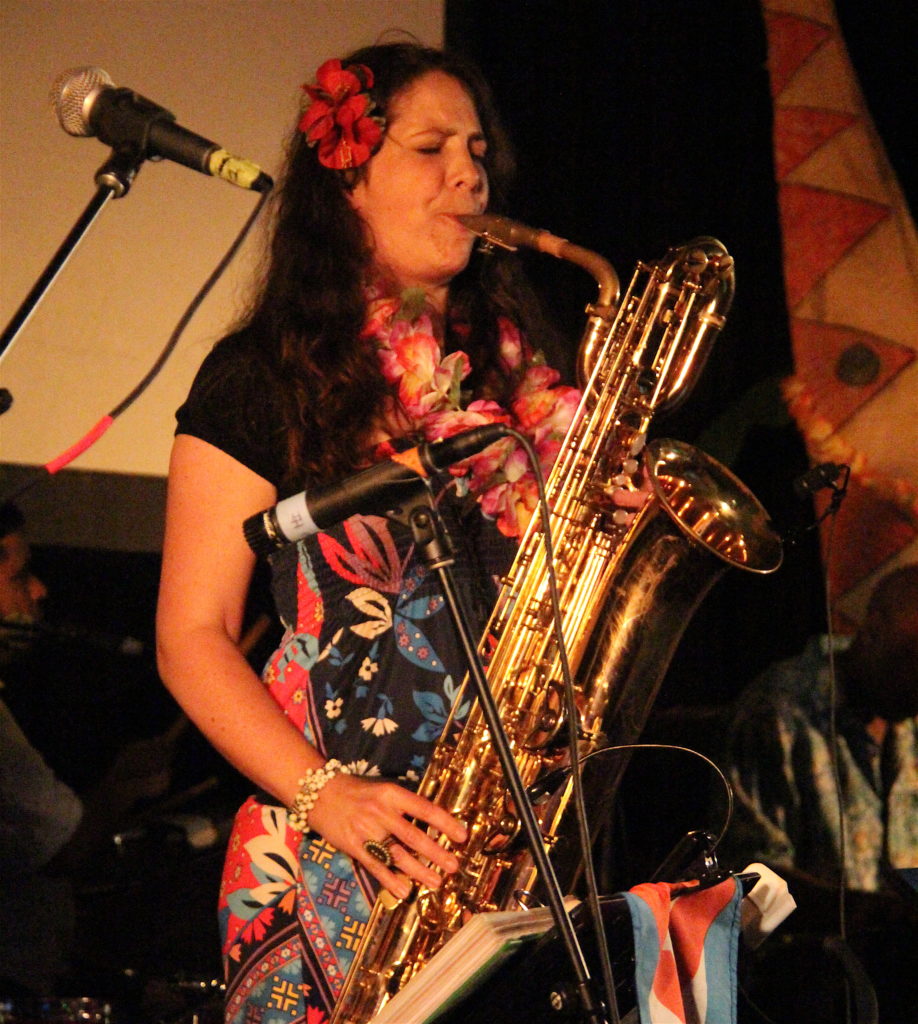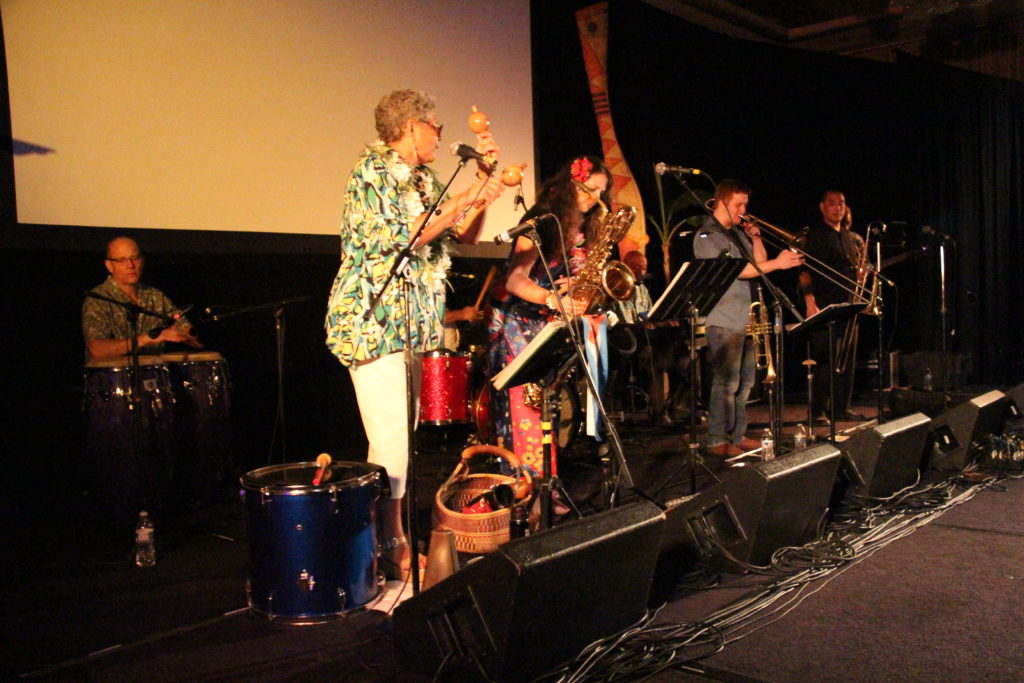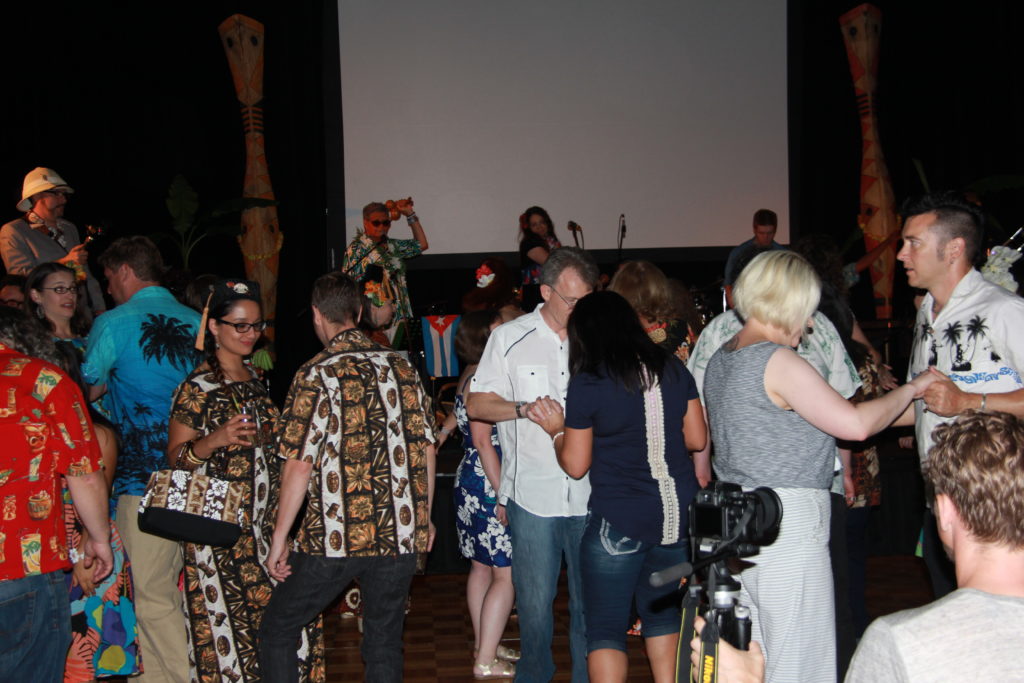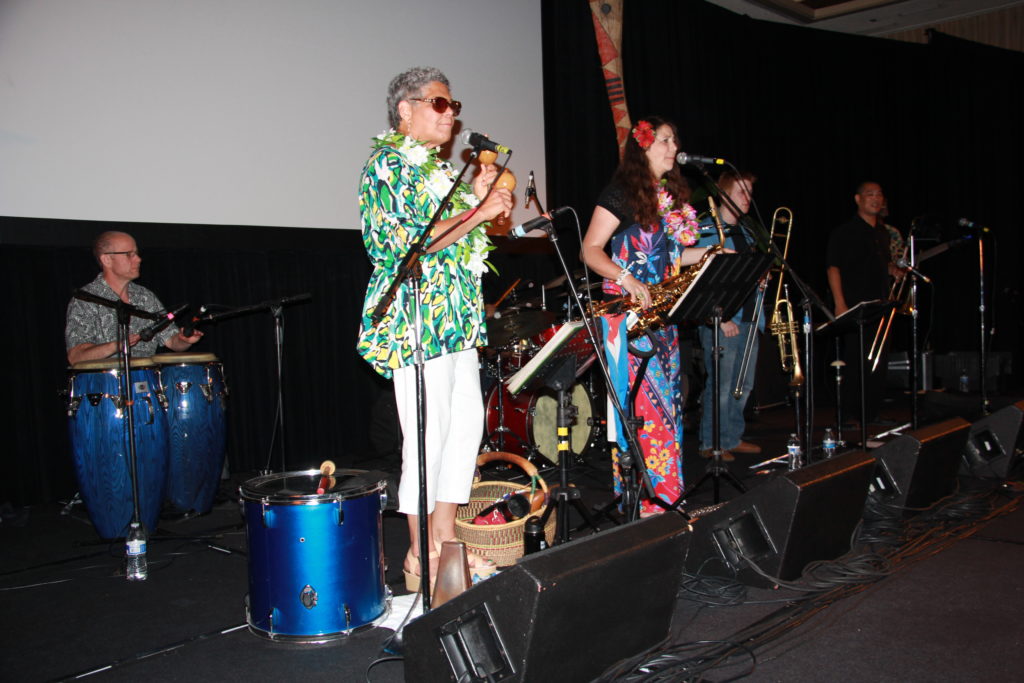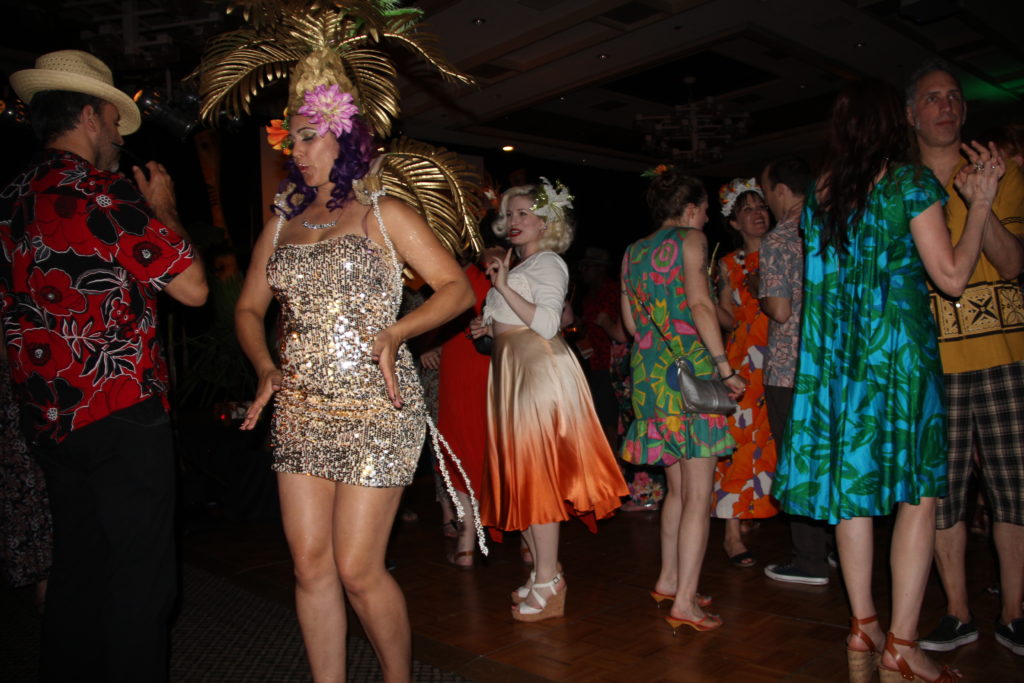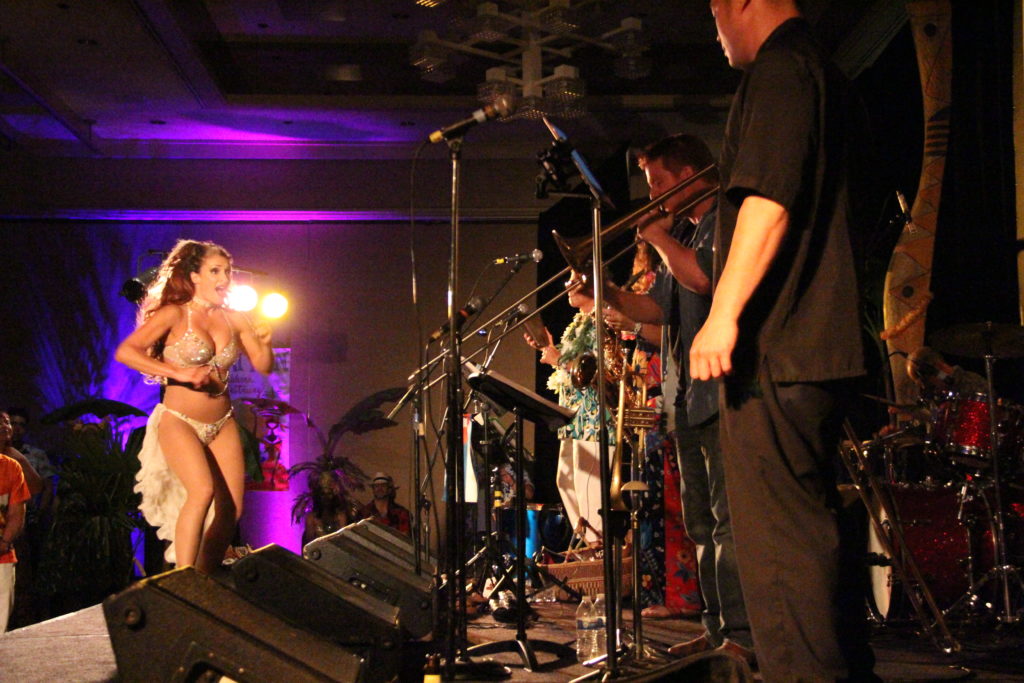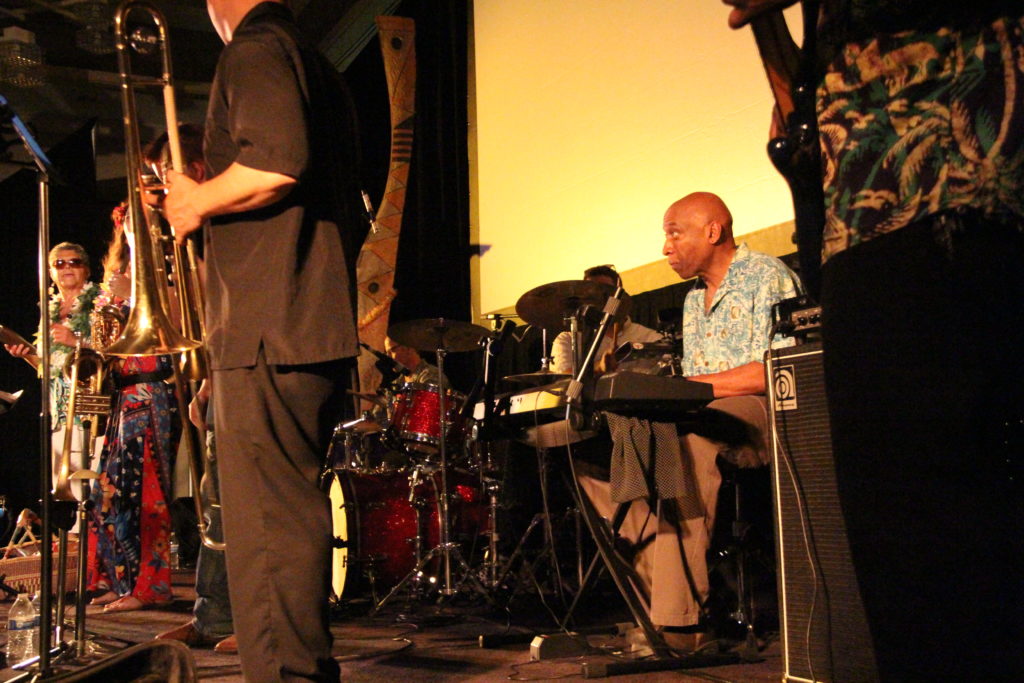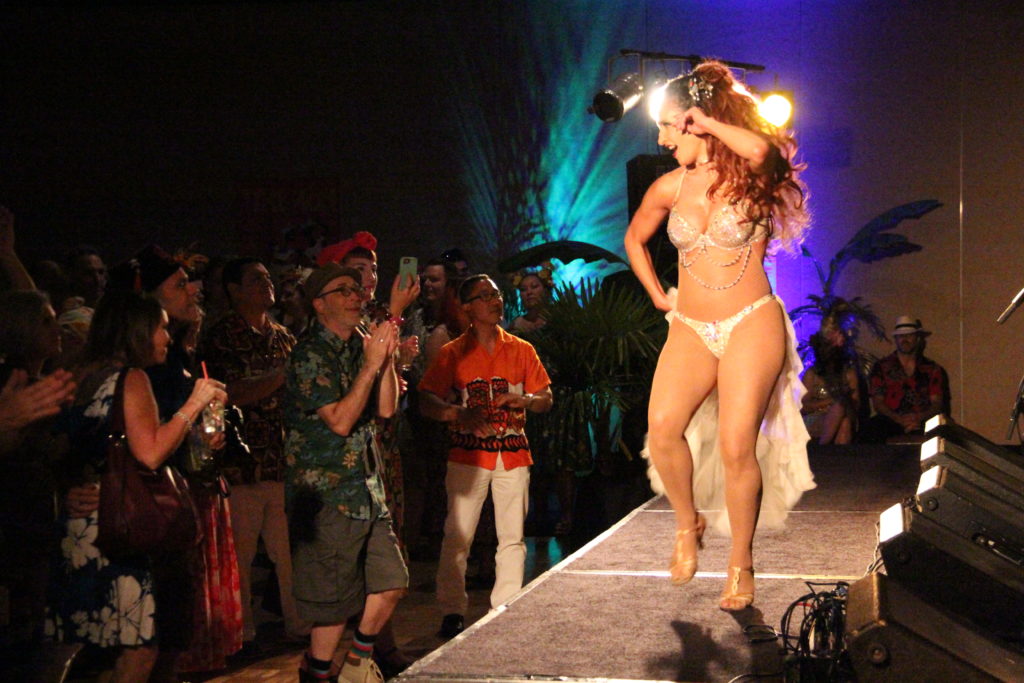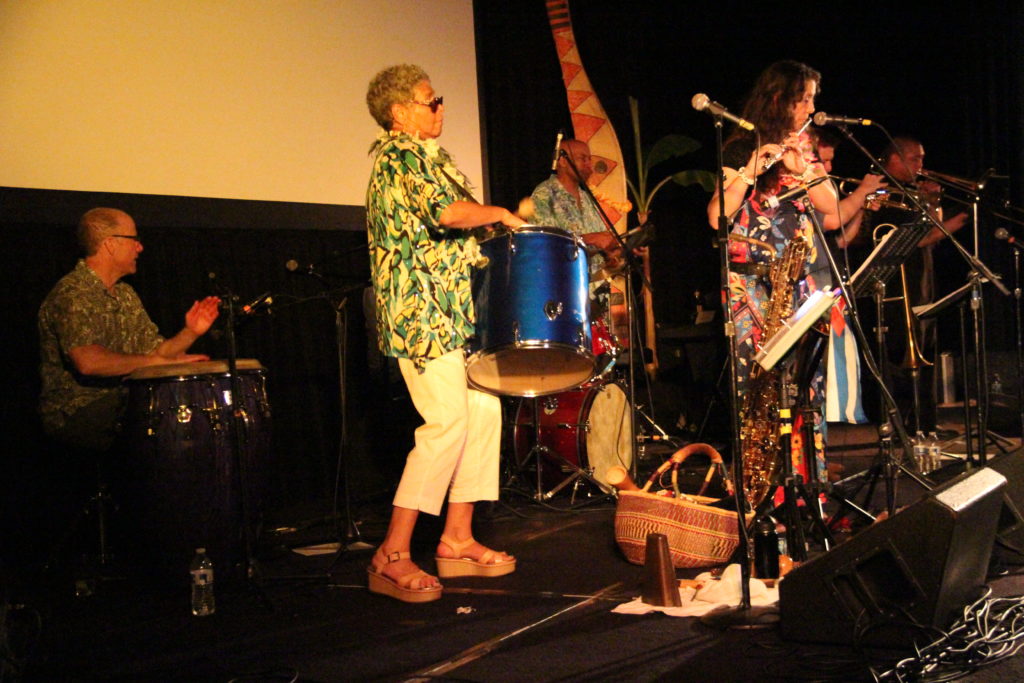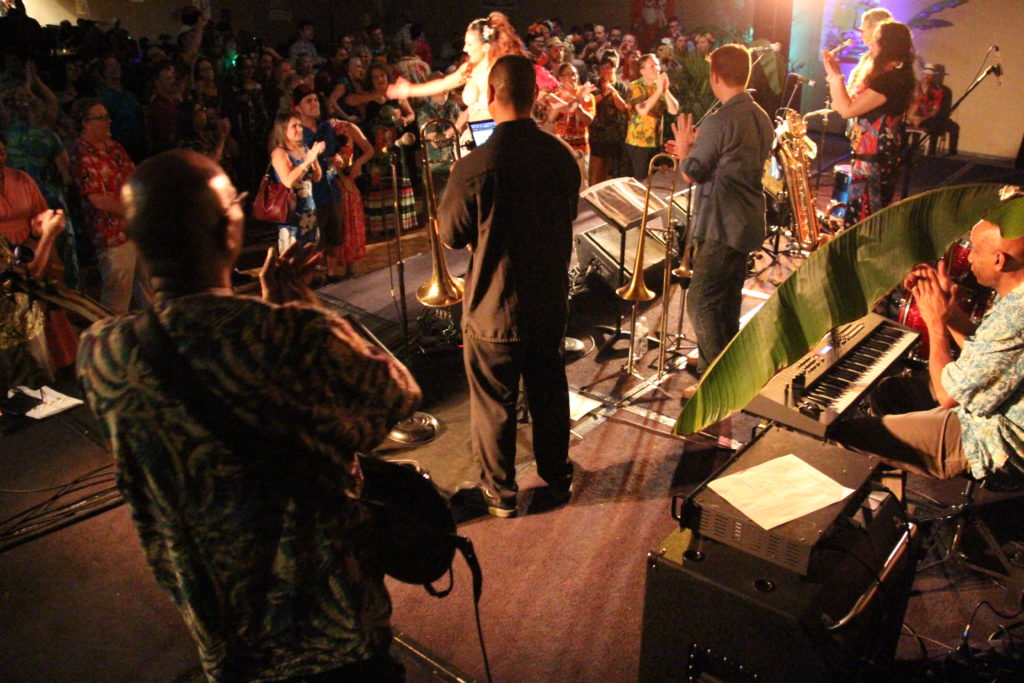 Was there a conga line? Why yes there was…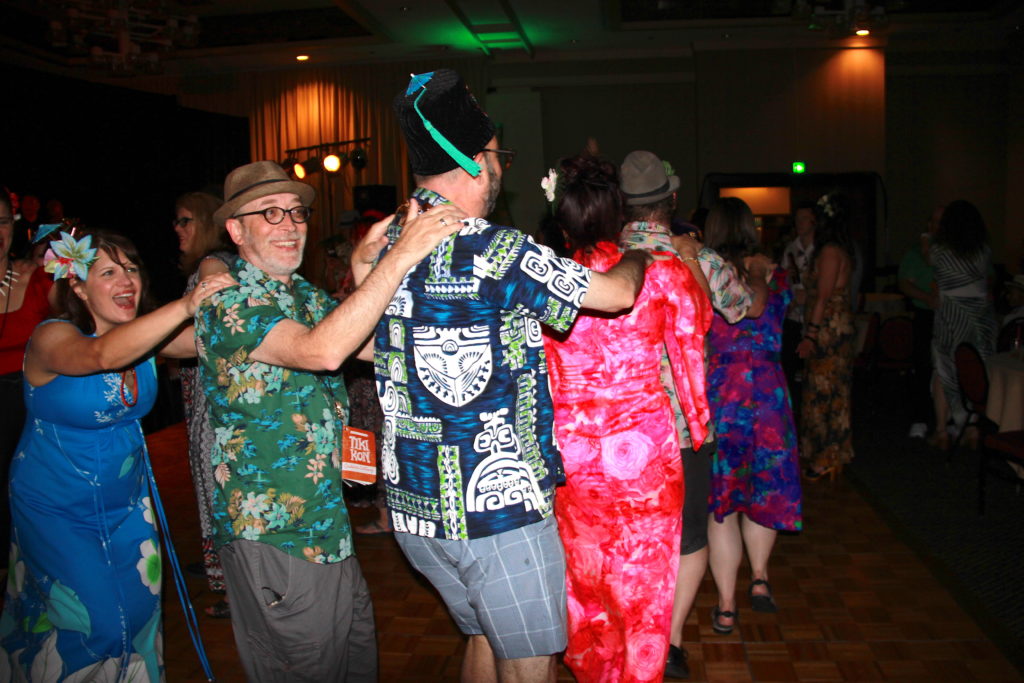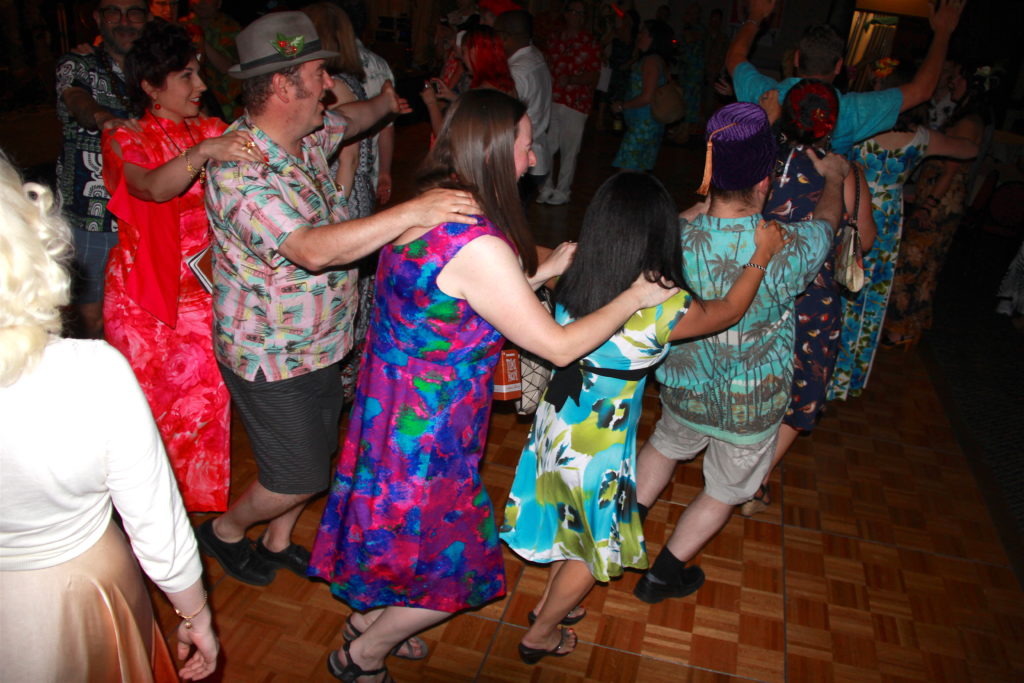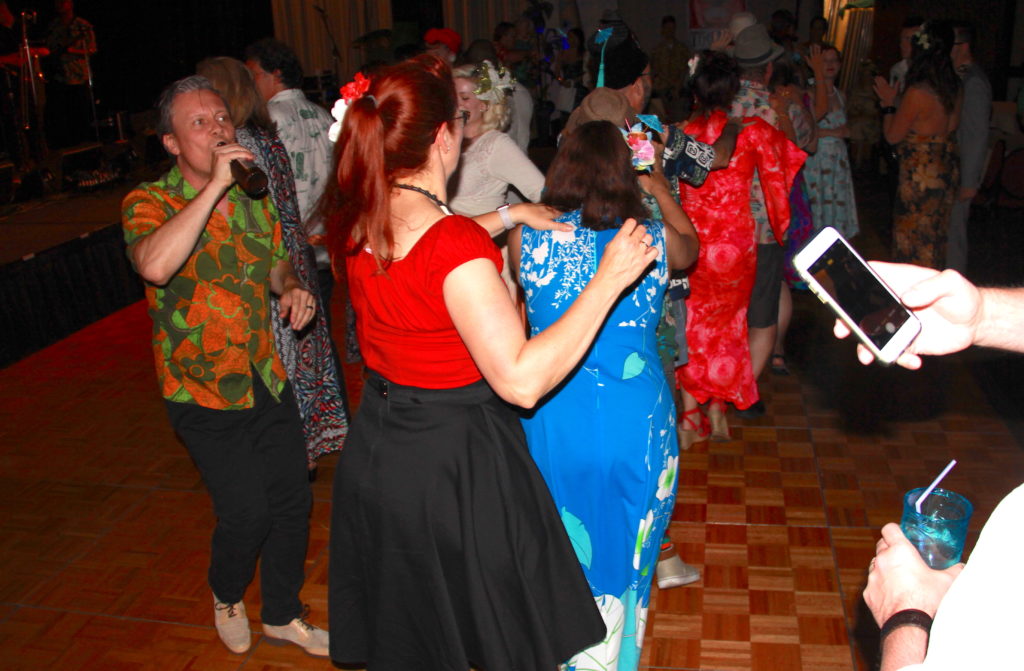 The Starella Sisters made an appearance and showed the crowd how it's done!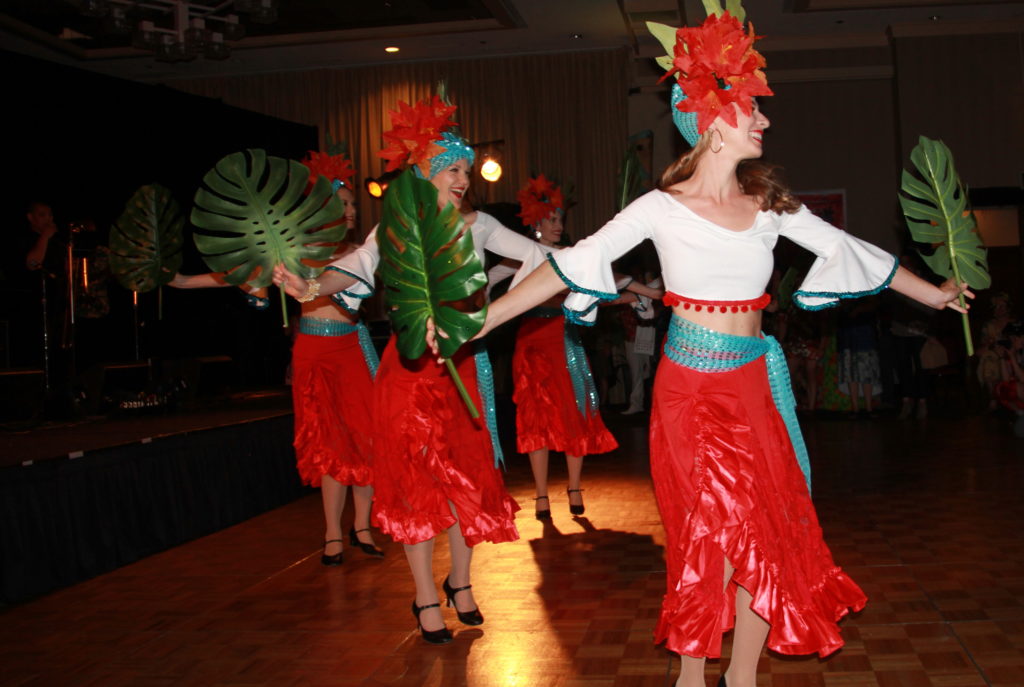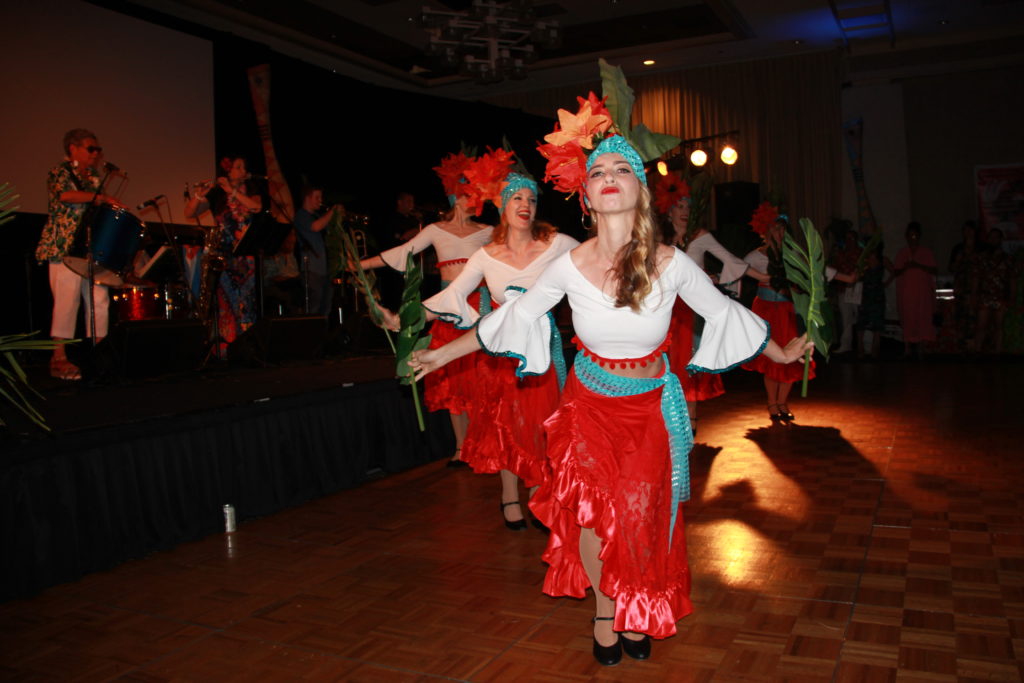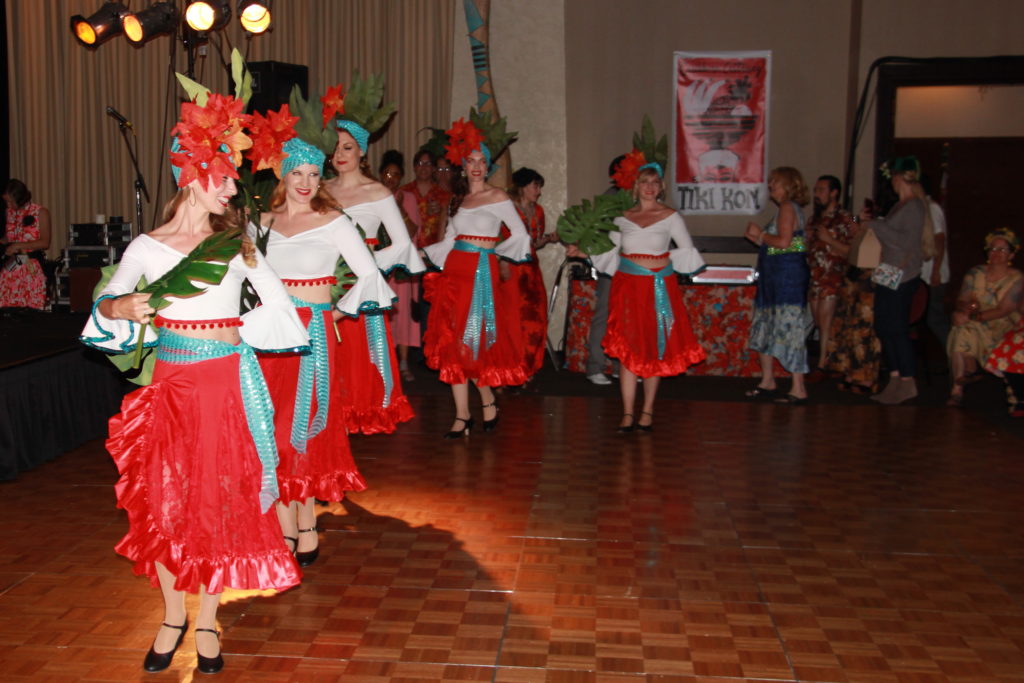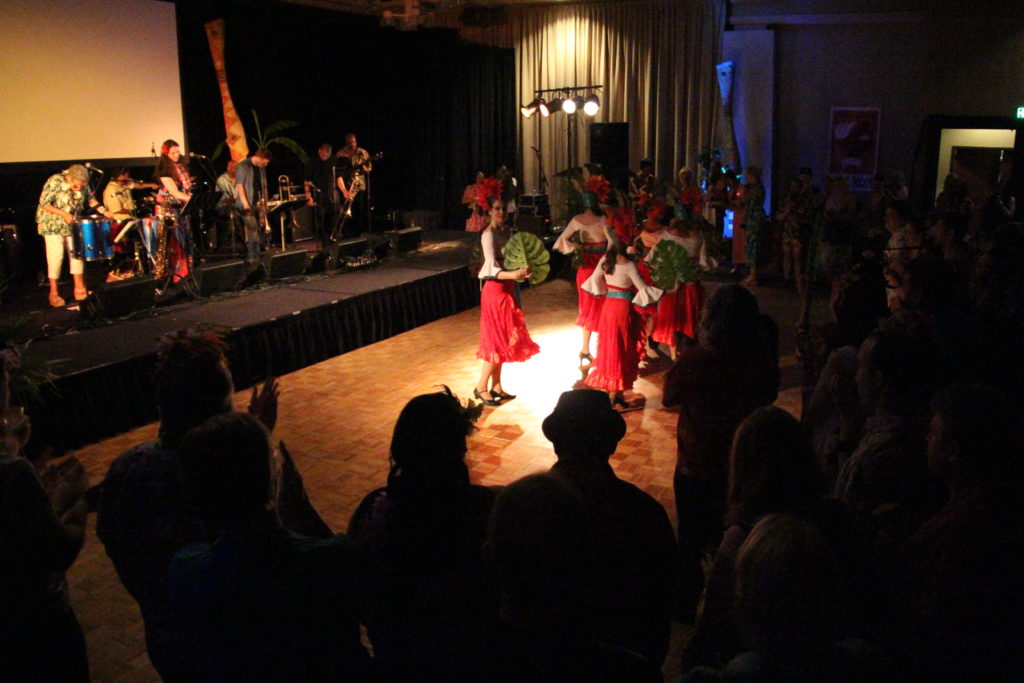 Now Day Two of Tiki Kon 2017 was finally over. This was an epic day. We did a little of buying and selling, a little learning, a little laughing, and a lot of loving. Tiki Kon isn't a Tiki convention, it's an Ohana reunion! We truly are family here.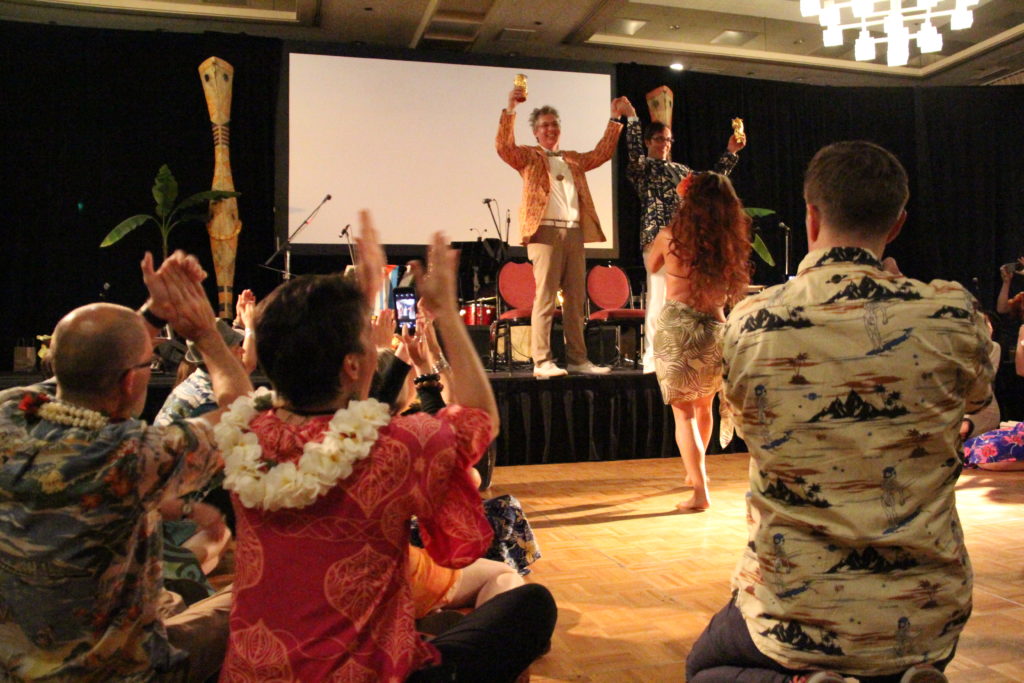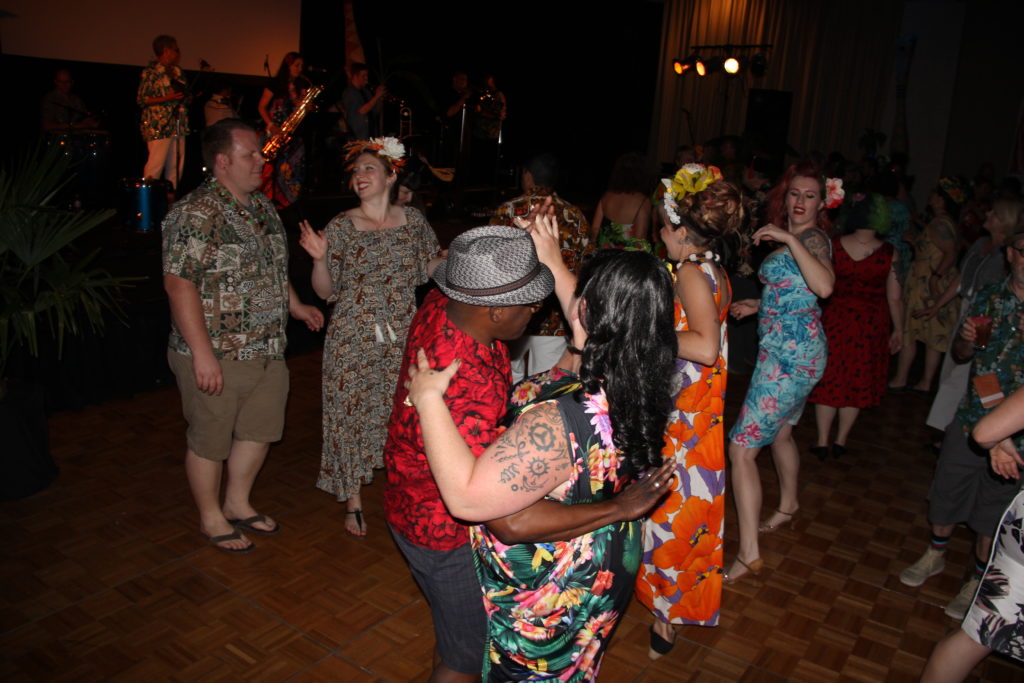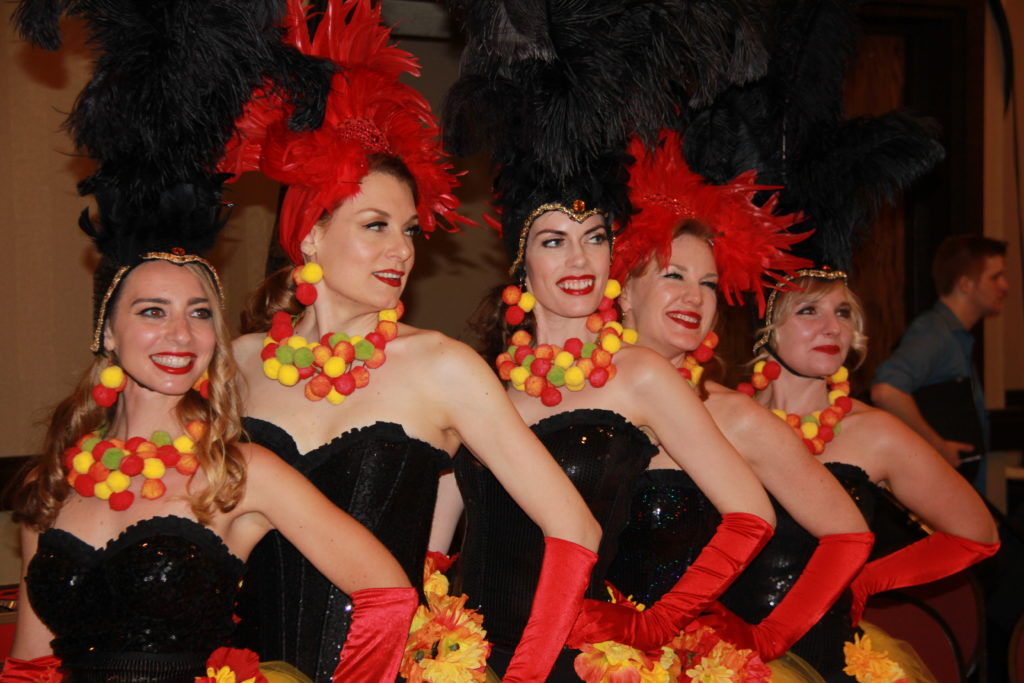 Thank you Dieter Weber for all the great photographs!