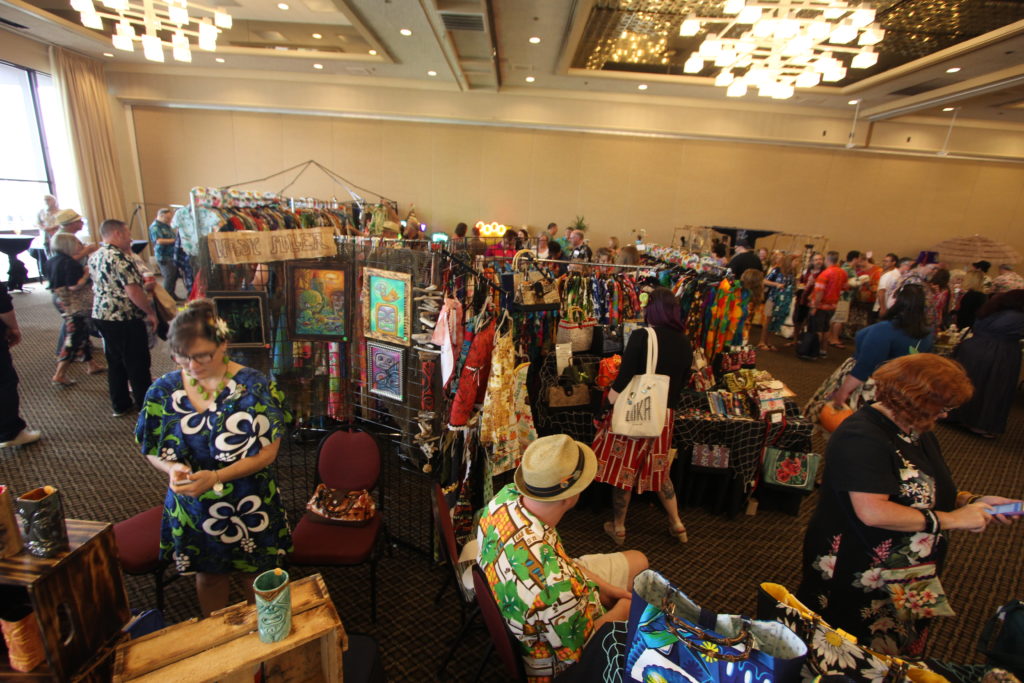 Day One of Tiki Kon was jammed pack with Tiki drinks, live bands, and even more Tiki drinks. As much as I would have liked to have slept in Saturday morning, I knew I couldn't. The Island Marketplace was going on and the good Tiki stuff sells quickly. They say the early bird gets the worm, so I got up, got dressed, choose my aloha shirt for the day, got some Starbucks (hey, I'm from Seattle!), and headed to the Island Marketplace…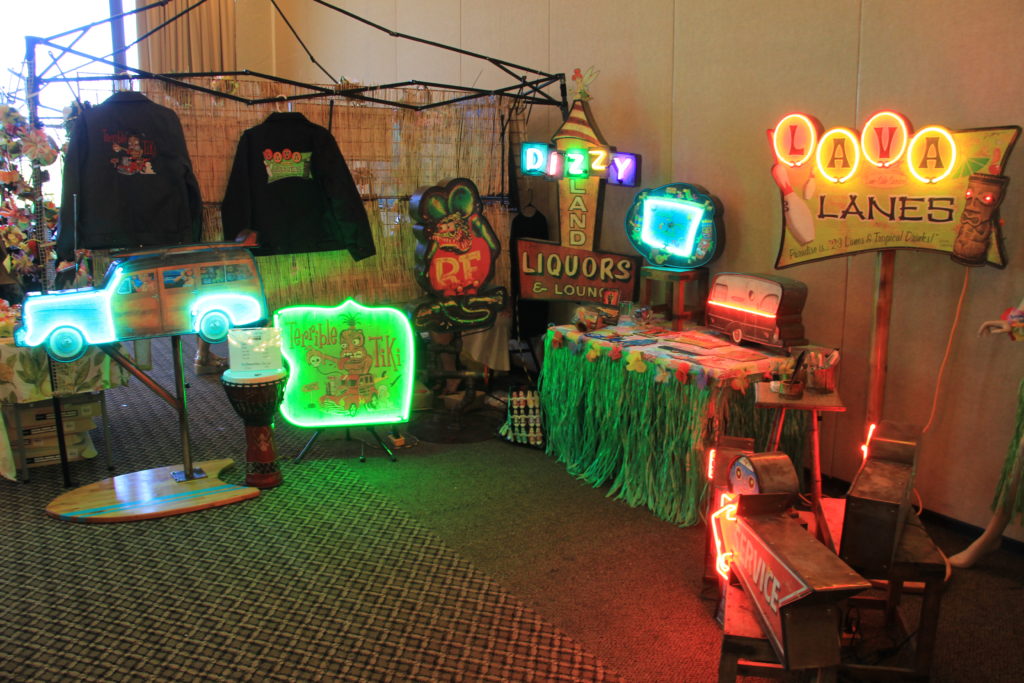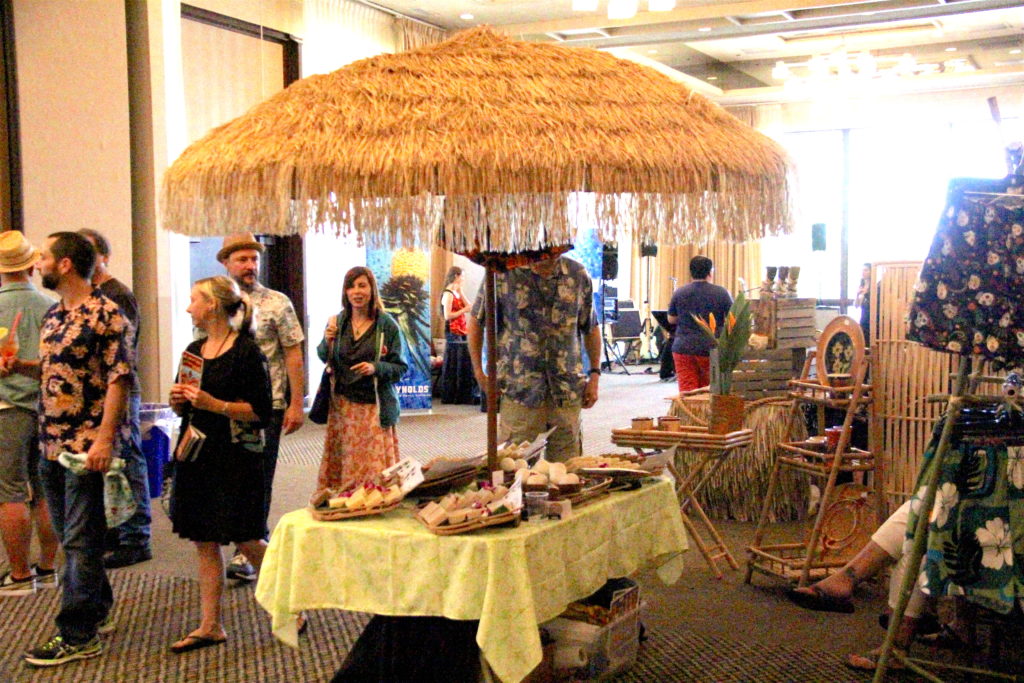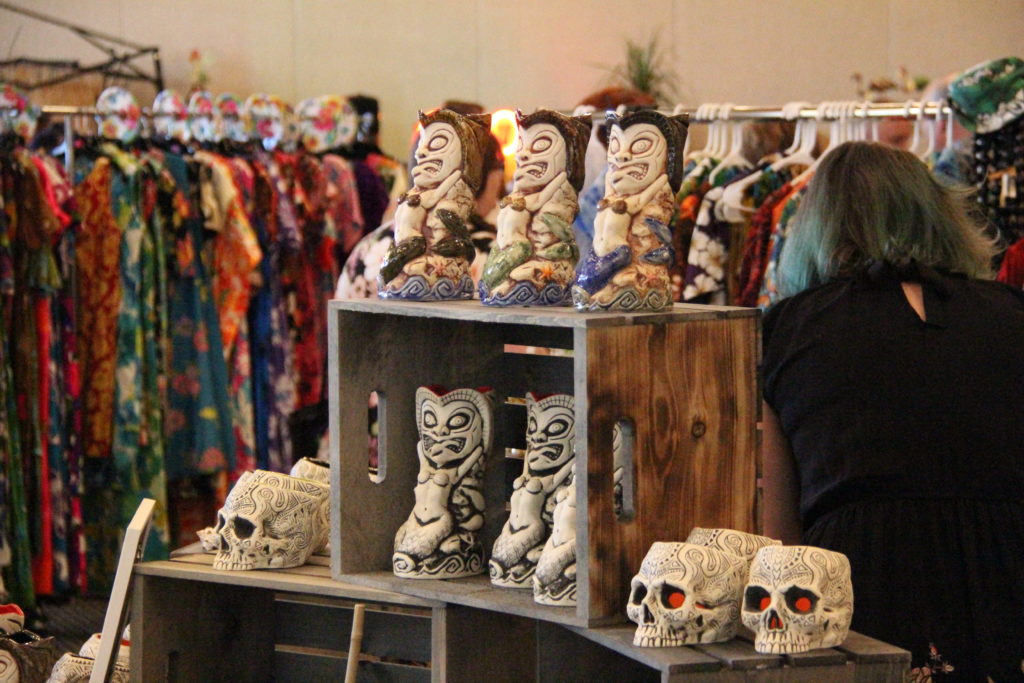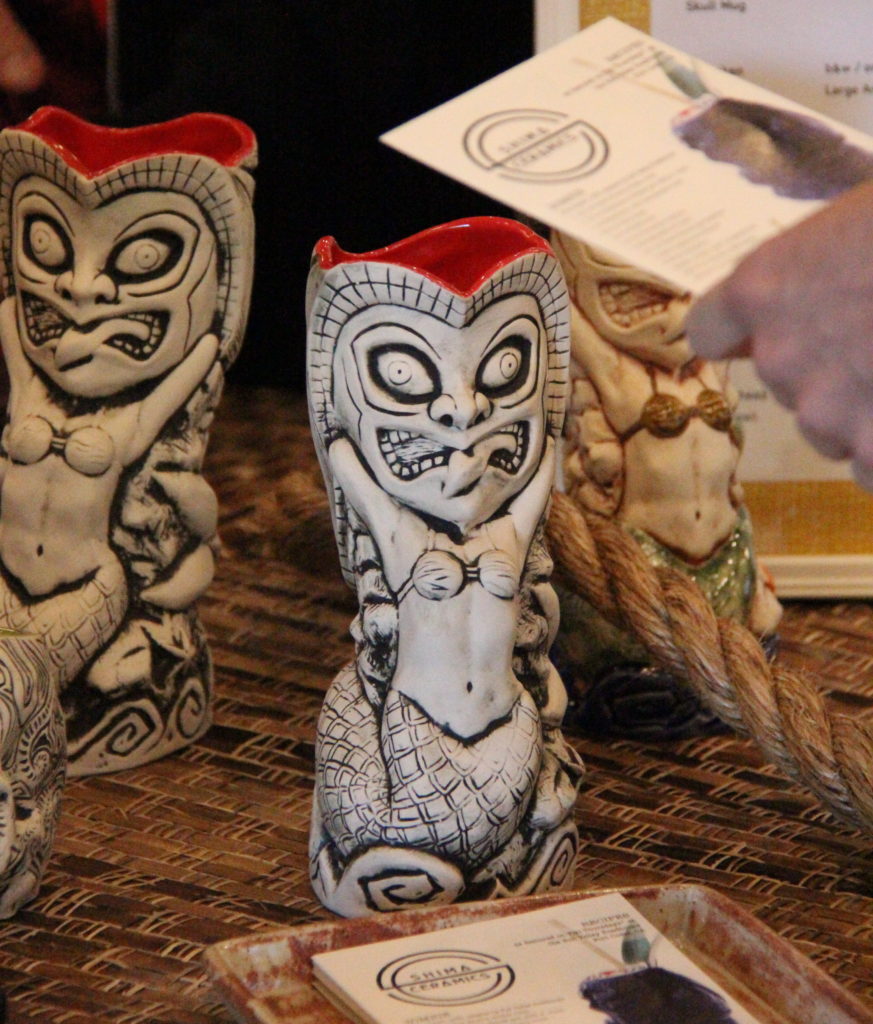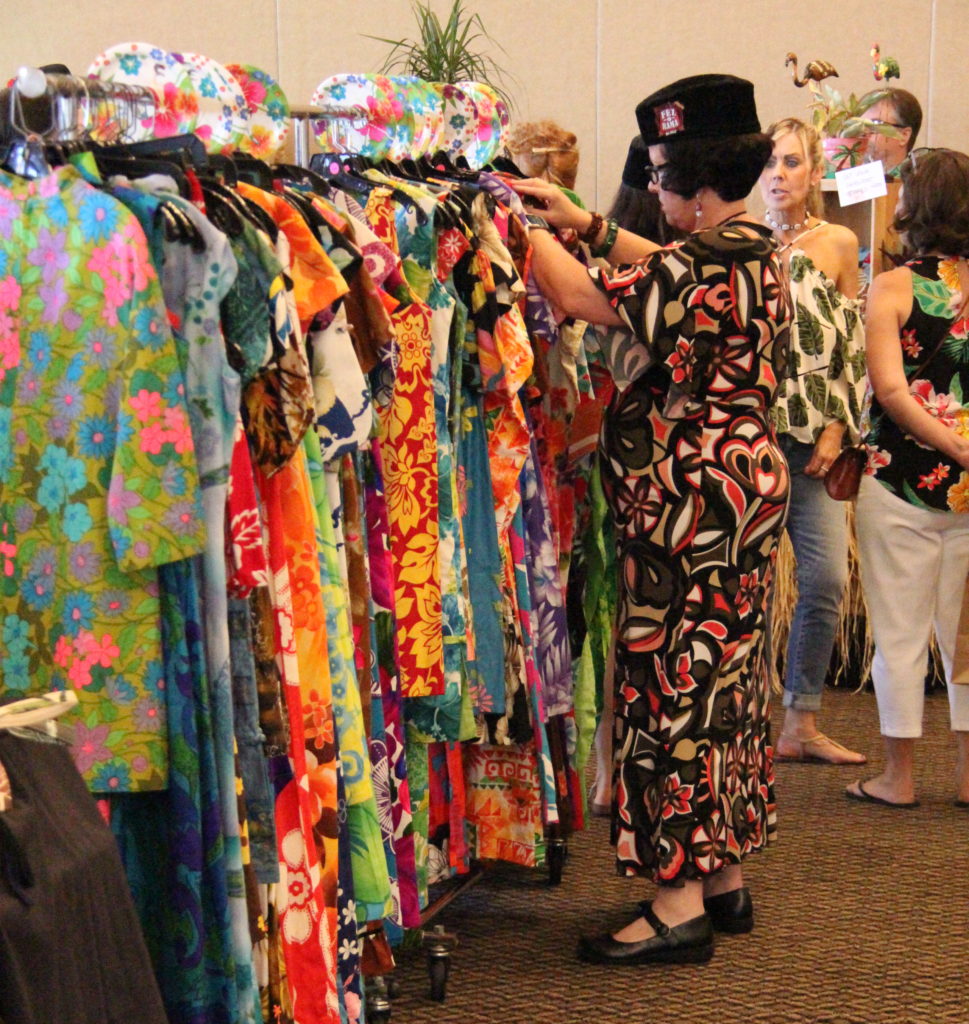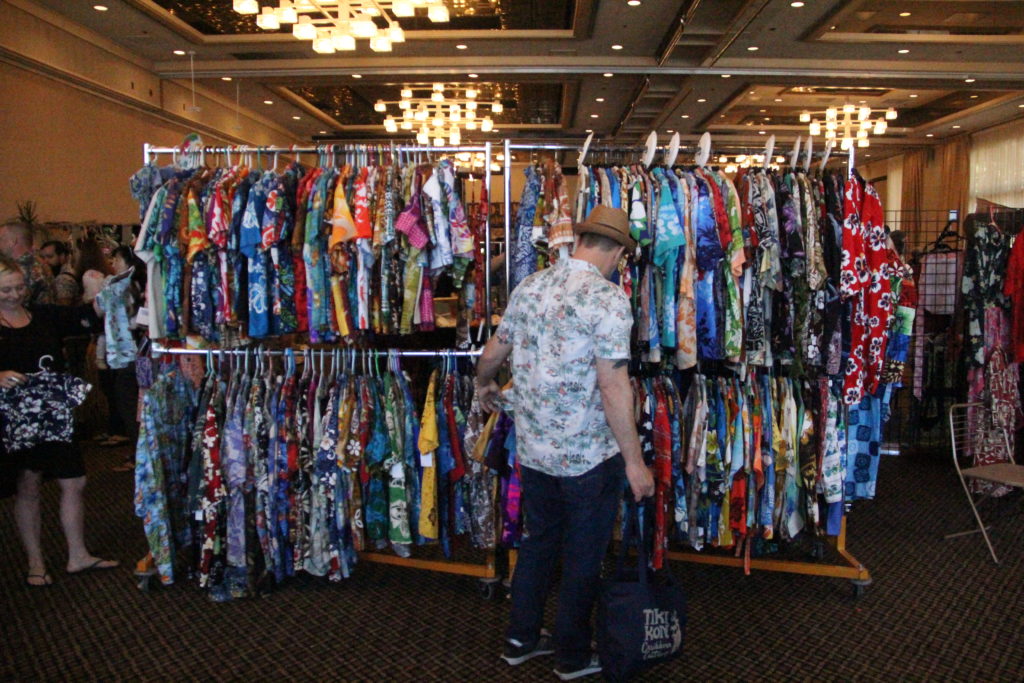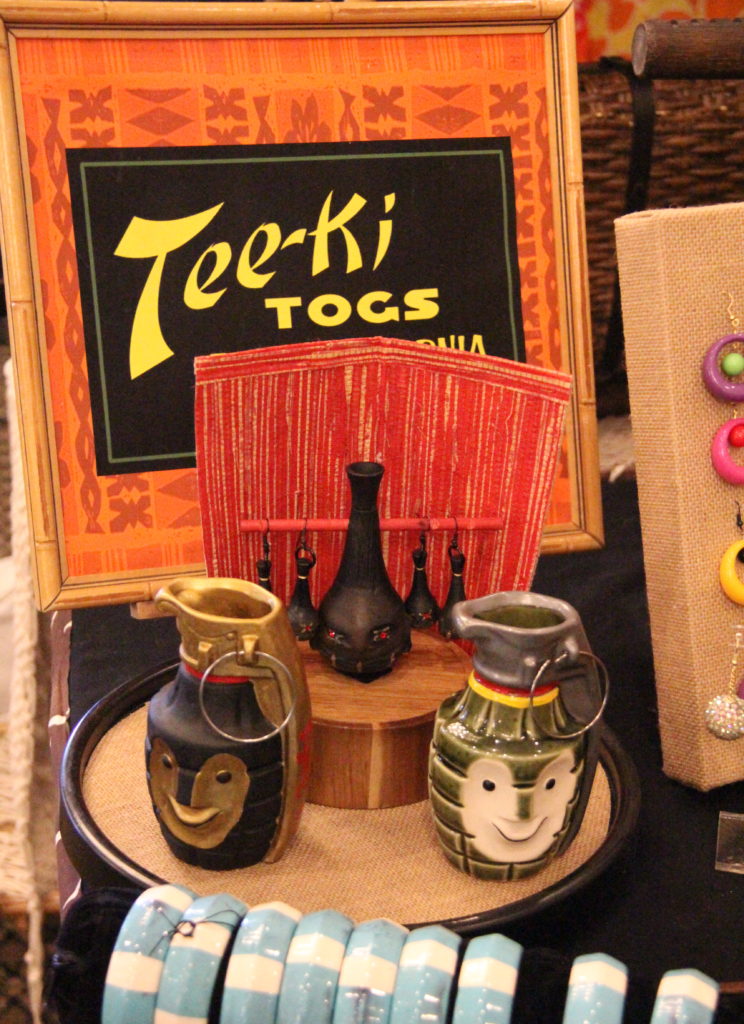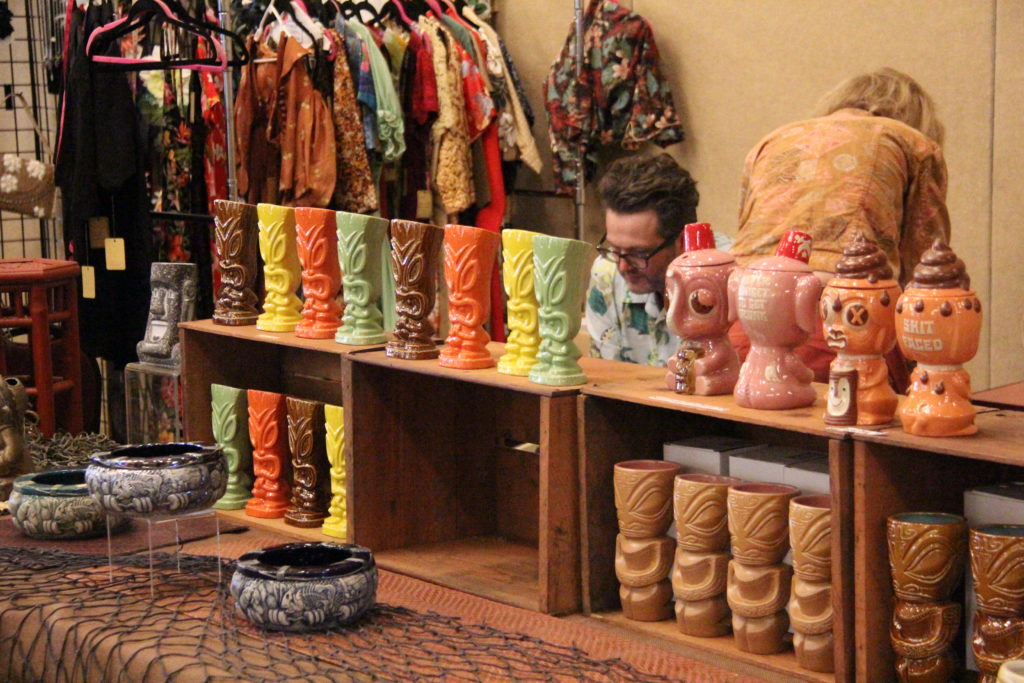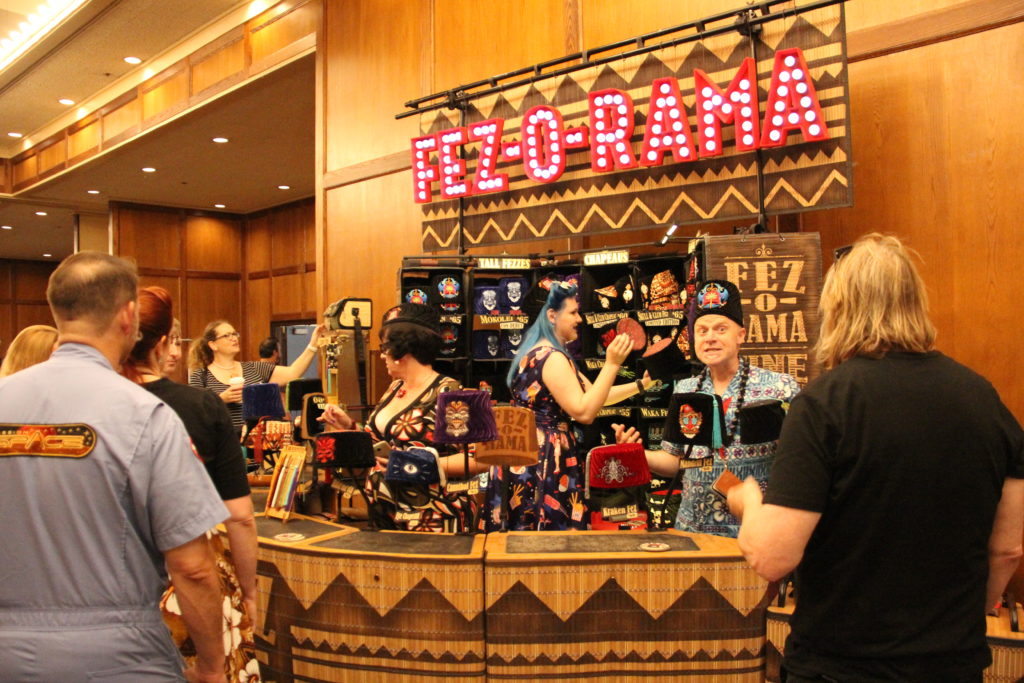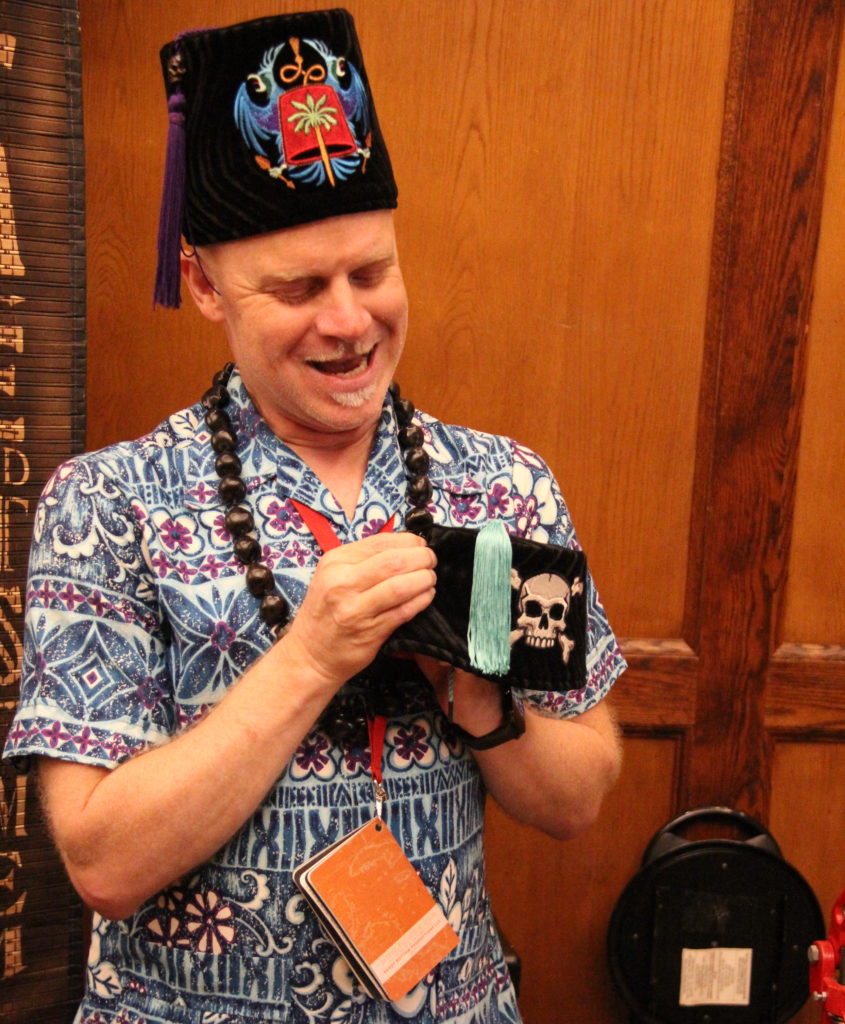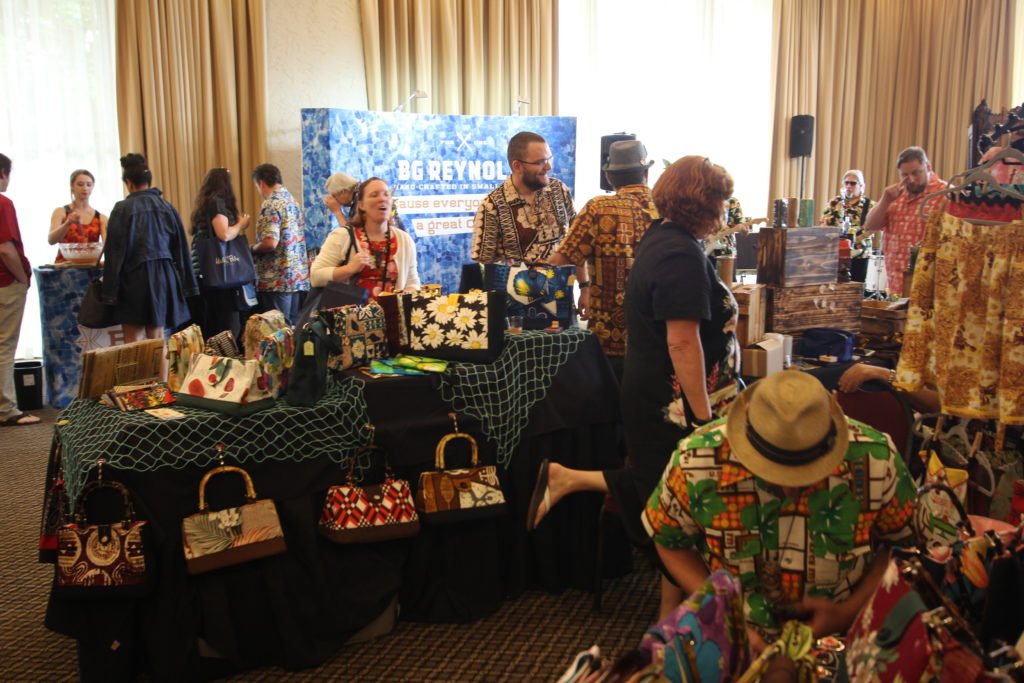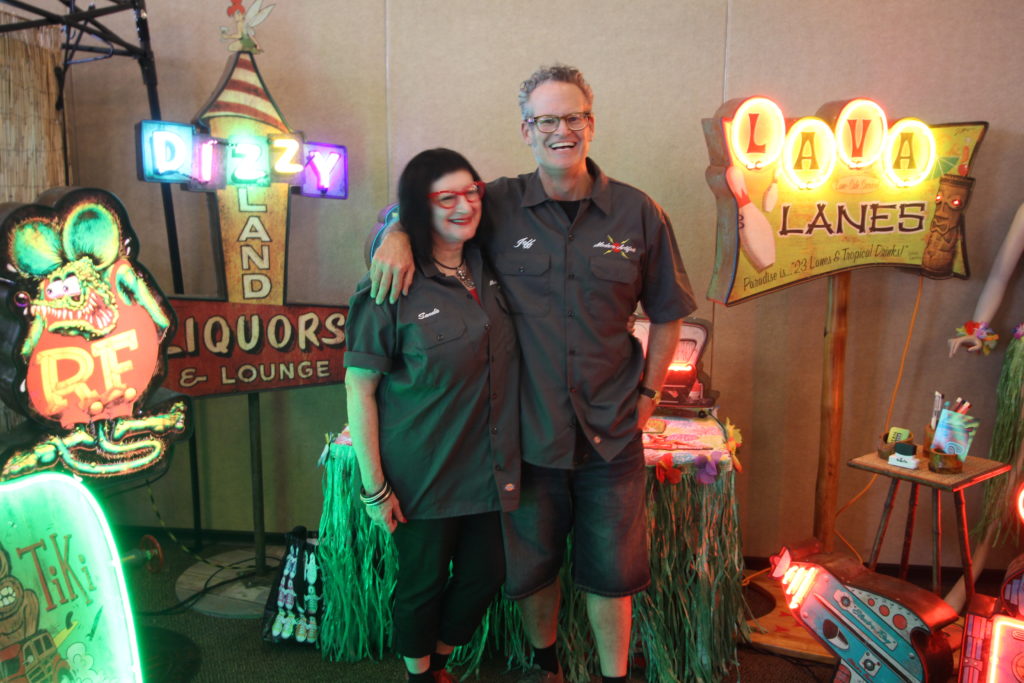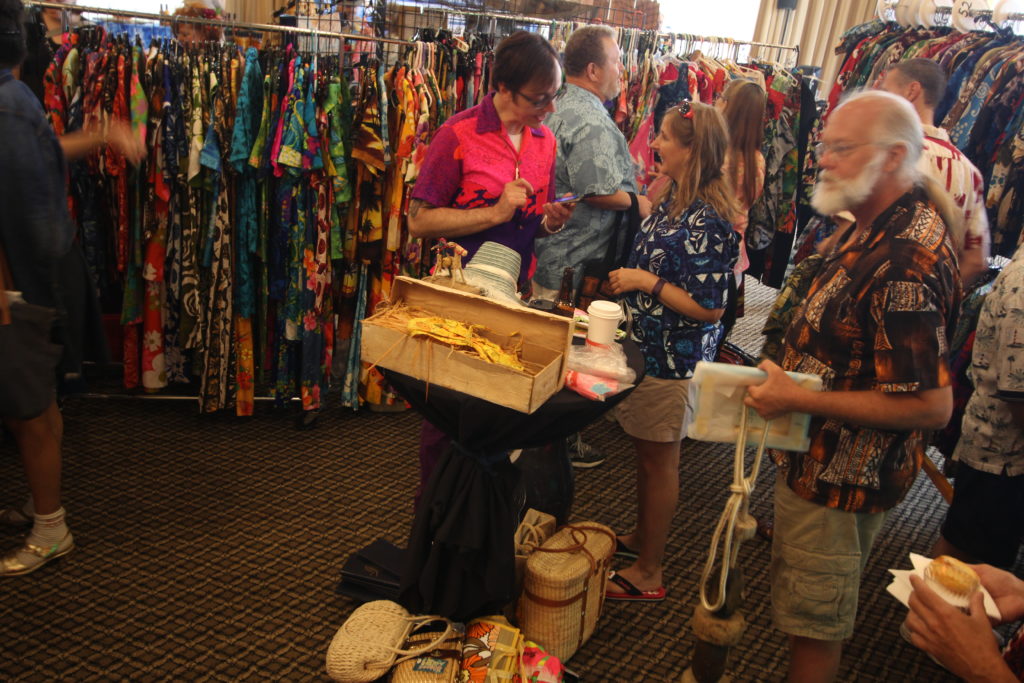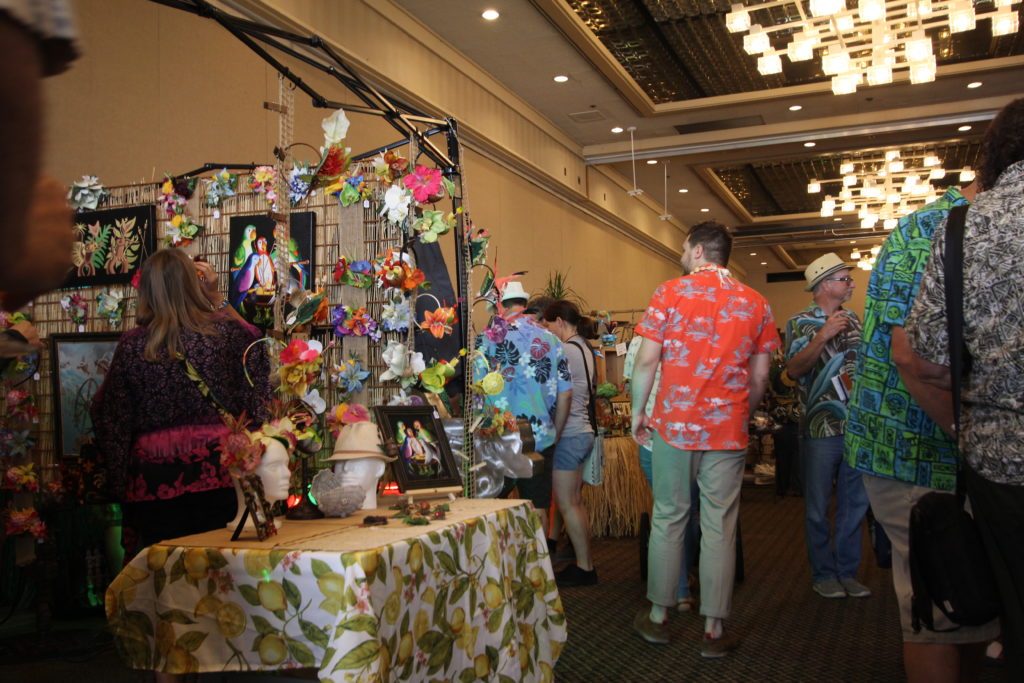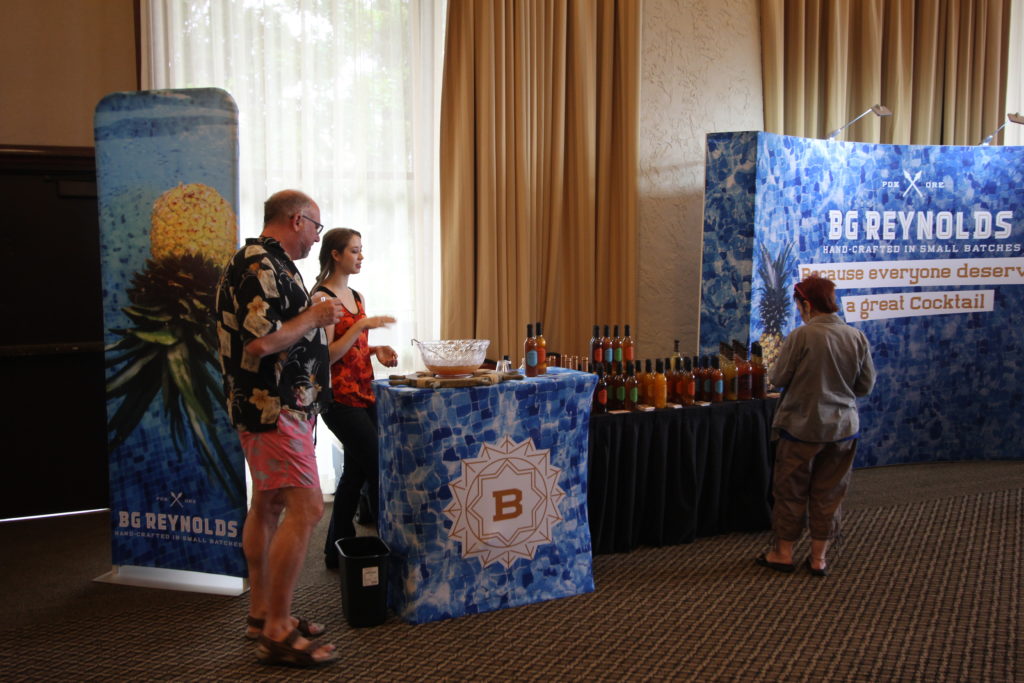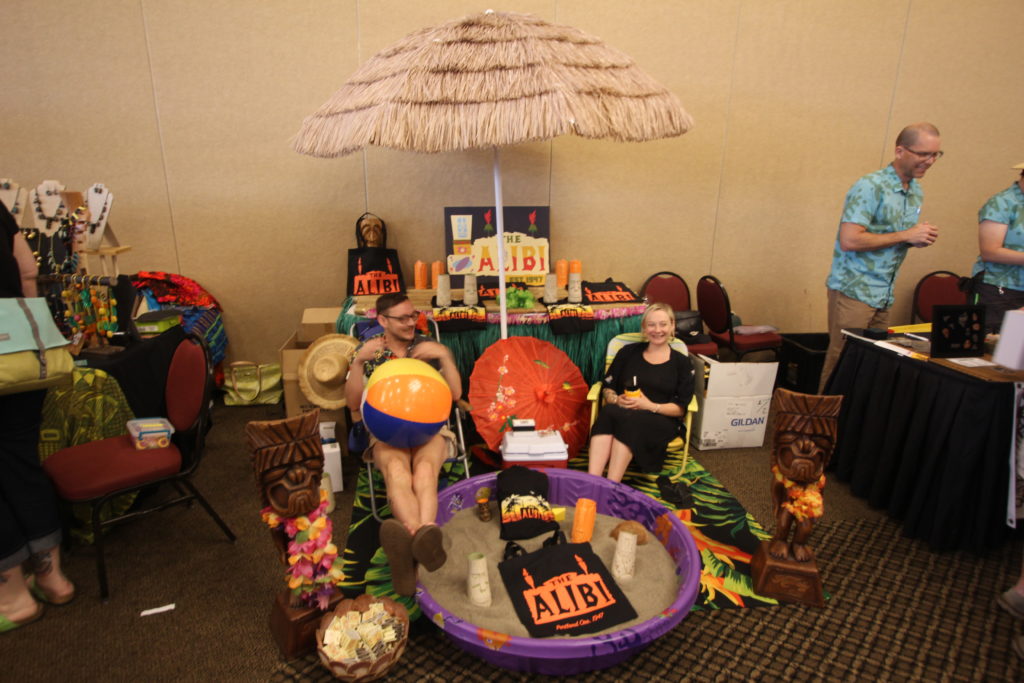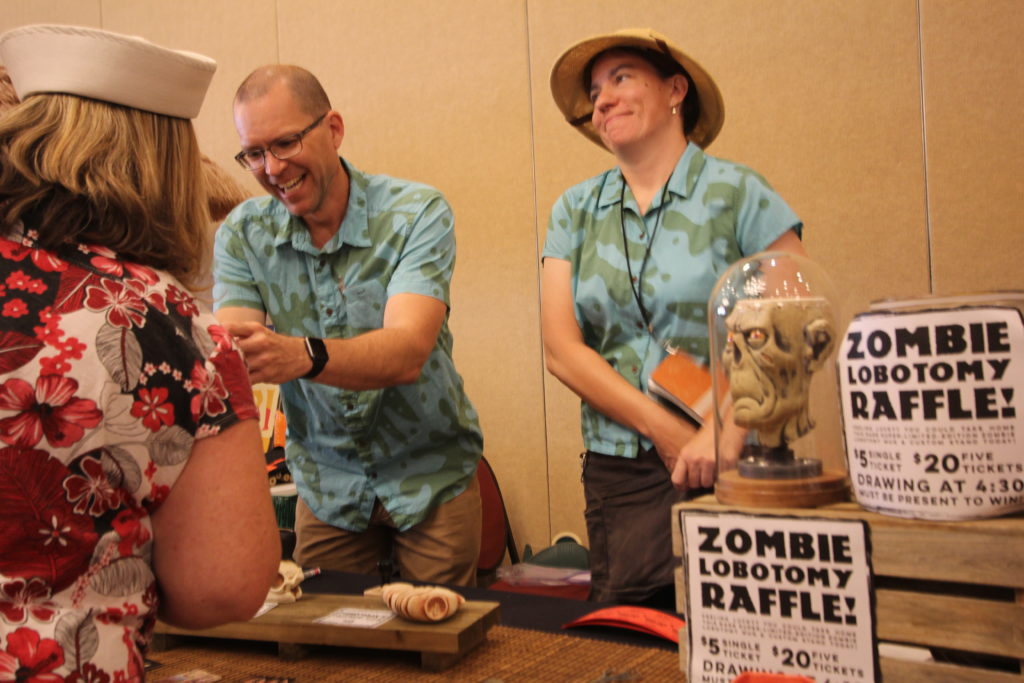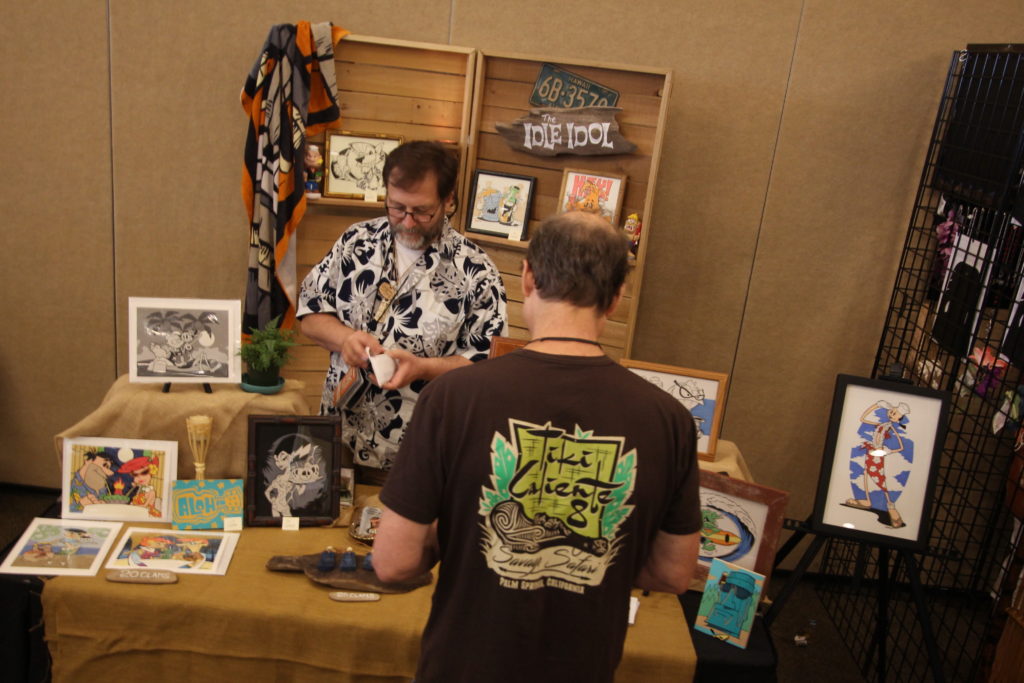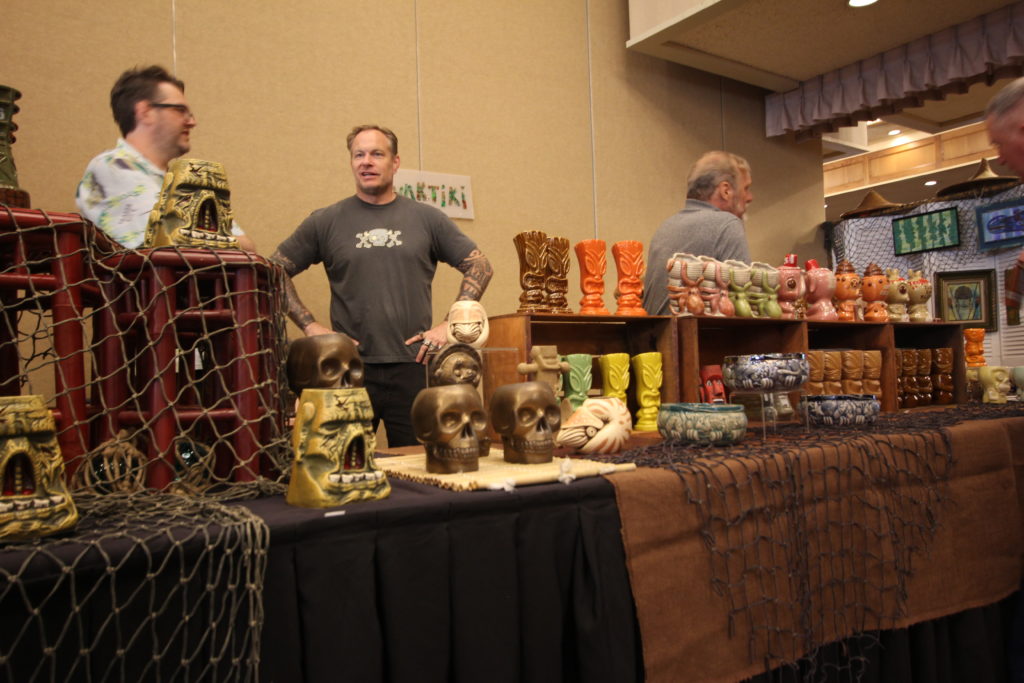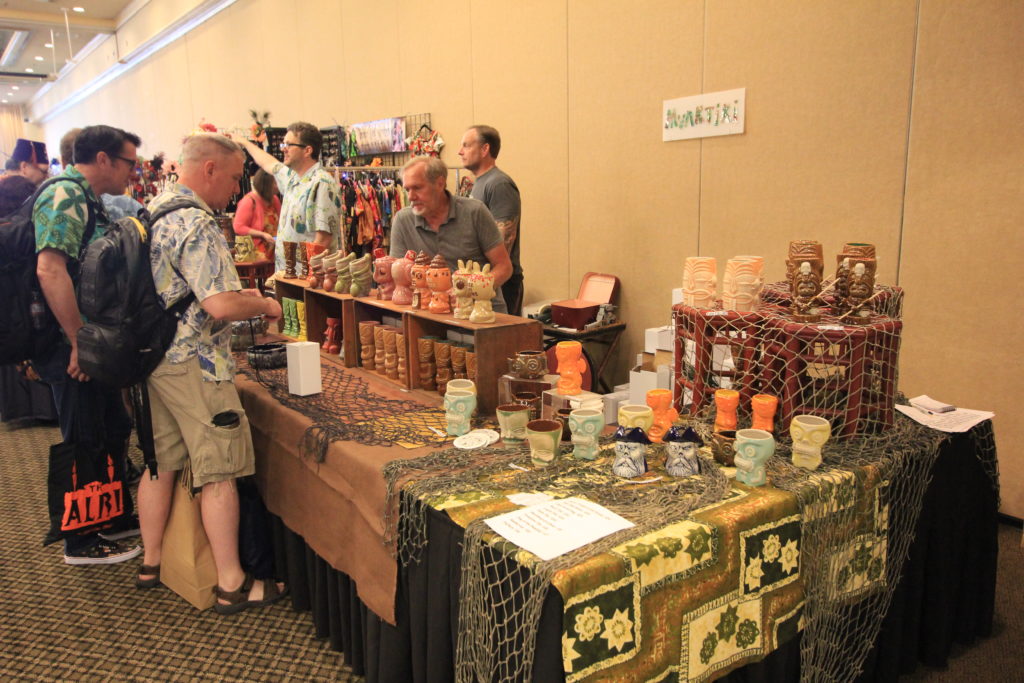 The Men From S.U.R.F. provided a perfect soundtrack while browsing for Tiki mugs and other Tiki stuff…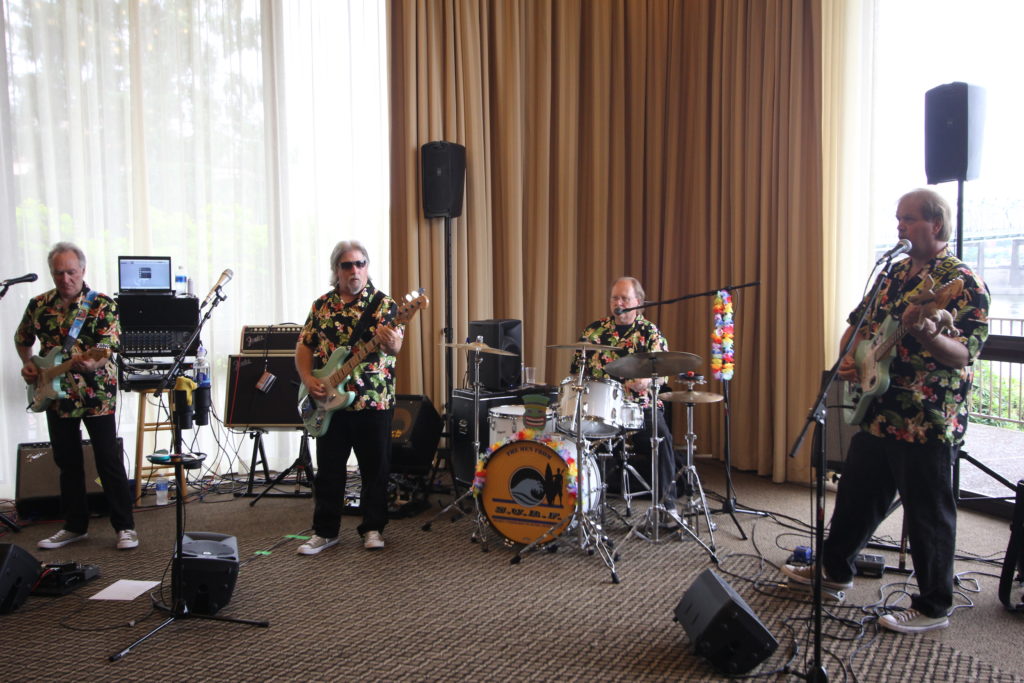 They pulled out all the classic surf rock tunes and were great!
And the man himself showed up to sign books: Sven Kirsten!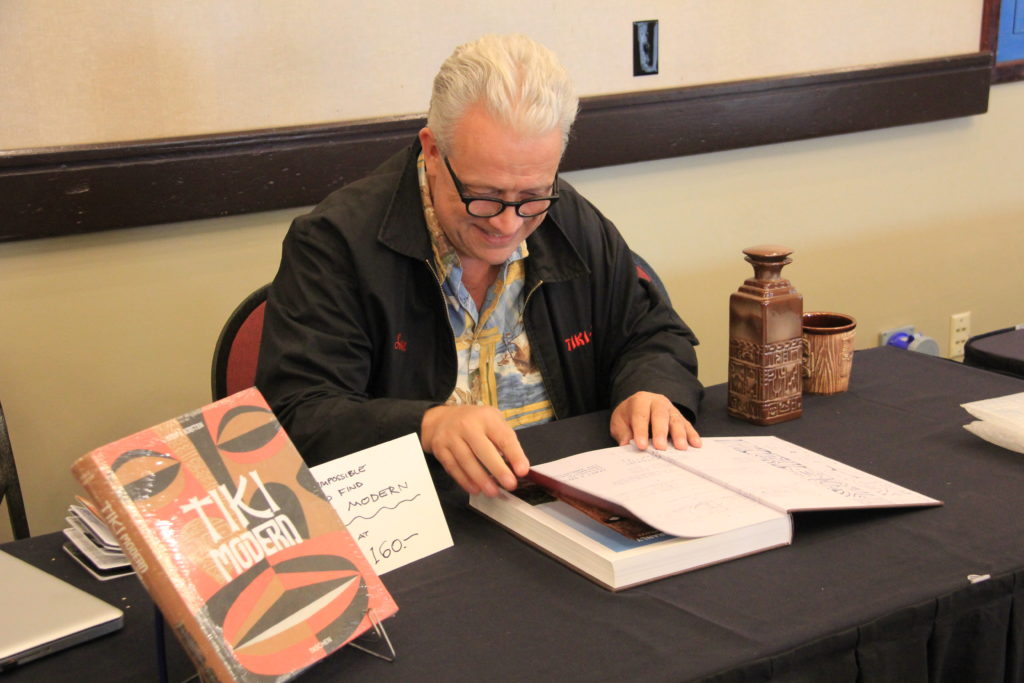 It was an honor to finally meet the man who literally wrote The Book Of Tiki!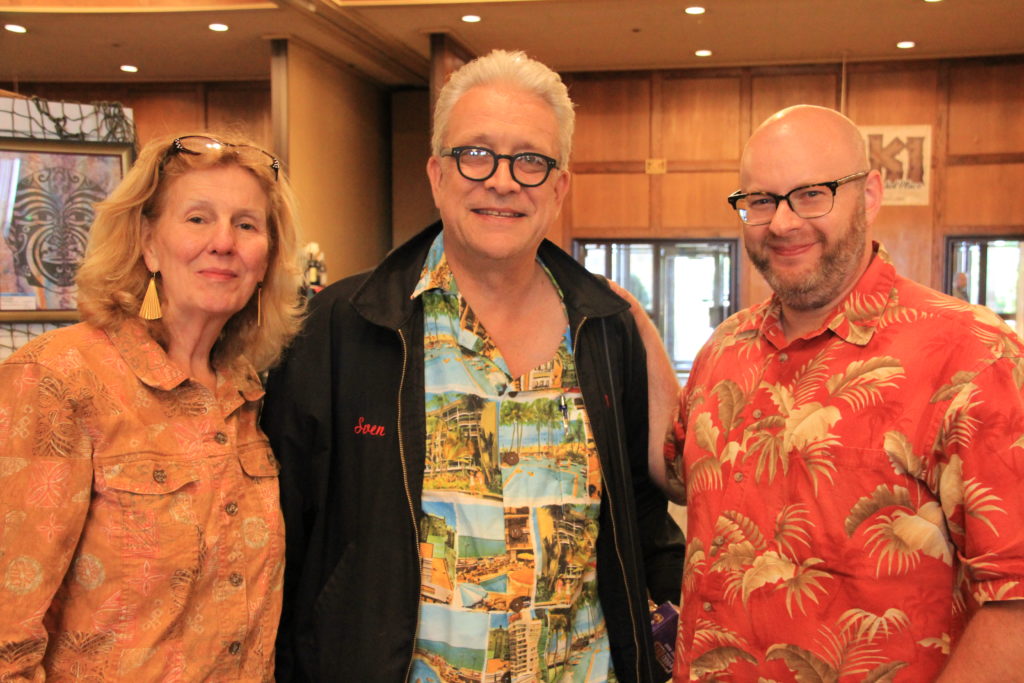 After checking out the Tiki vendor's wares, it was time to go to class—Rum Class to be exact—with none other than Martin Cate!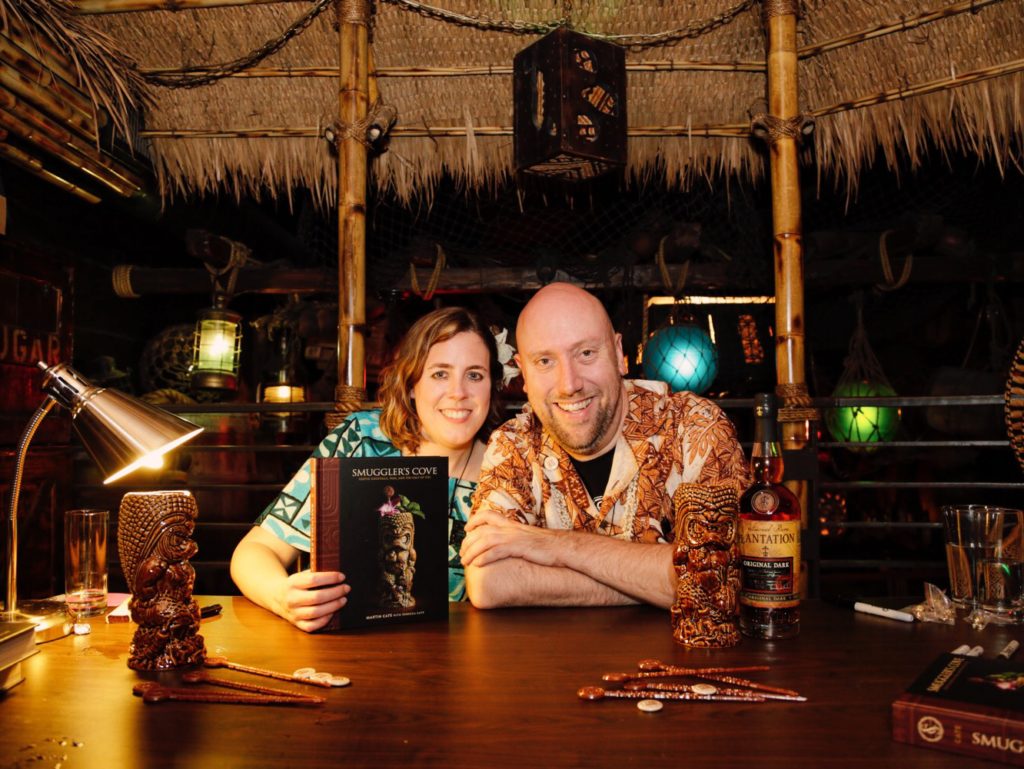 Stay tuned…
Thank you Dieter Weber for your amazing pictures..