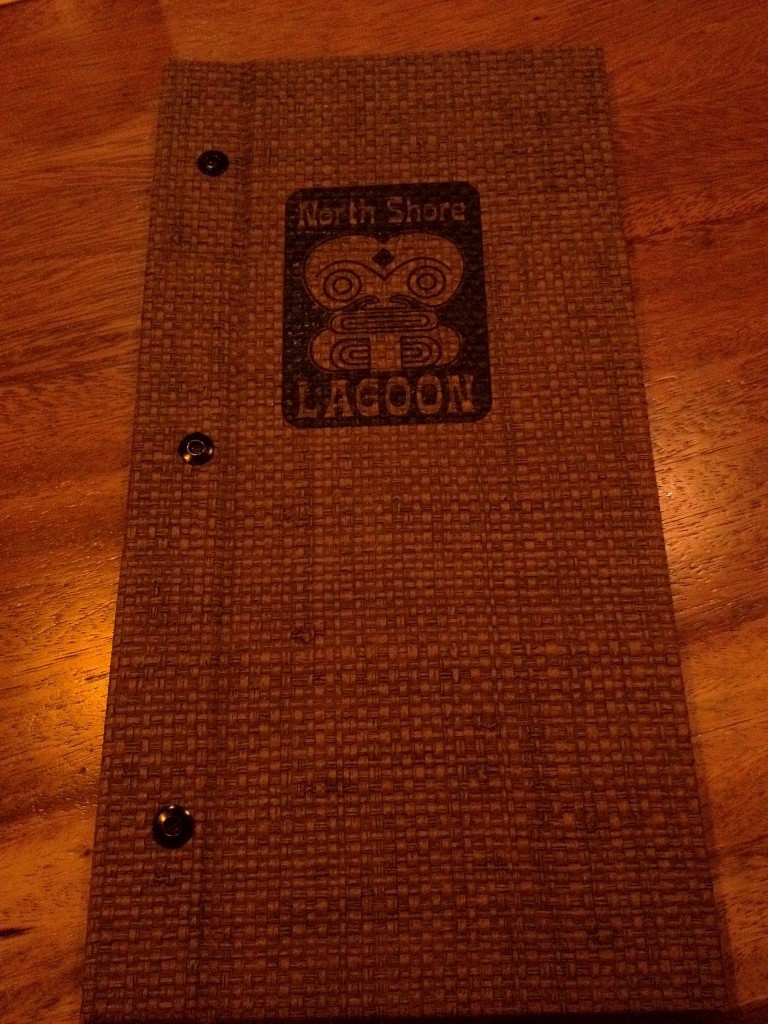 I don't think anyone loves McMenamins more than my good buddy Rob, well except maybe his wife Laura! Laura and Rob live in Portland and every time I go to visit them, we end up at a McMenamins somewhere. Rob was coming up to Seattle for a concert, so he wanted to check out McMenamins Anderson School.
The North Shore Lagoon is part of McMenamins Anderson School in Bothell, WA. McMenamins converted an entire school campus into a hotel, a movie theater, a convention center, a fine dining restaurant, a pub, and of course, a Tiki bar. The entire place is pretty awesome. The North Shore Lagoon is in the building where the swimming pool was (or should I say, still is). The bar sits above the pool. You can enjoy a Zombie and look down and watch people swim. This is my review of the North Shore Lagoon if you want to learn about the bar itself.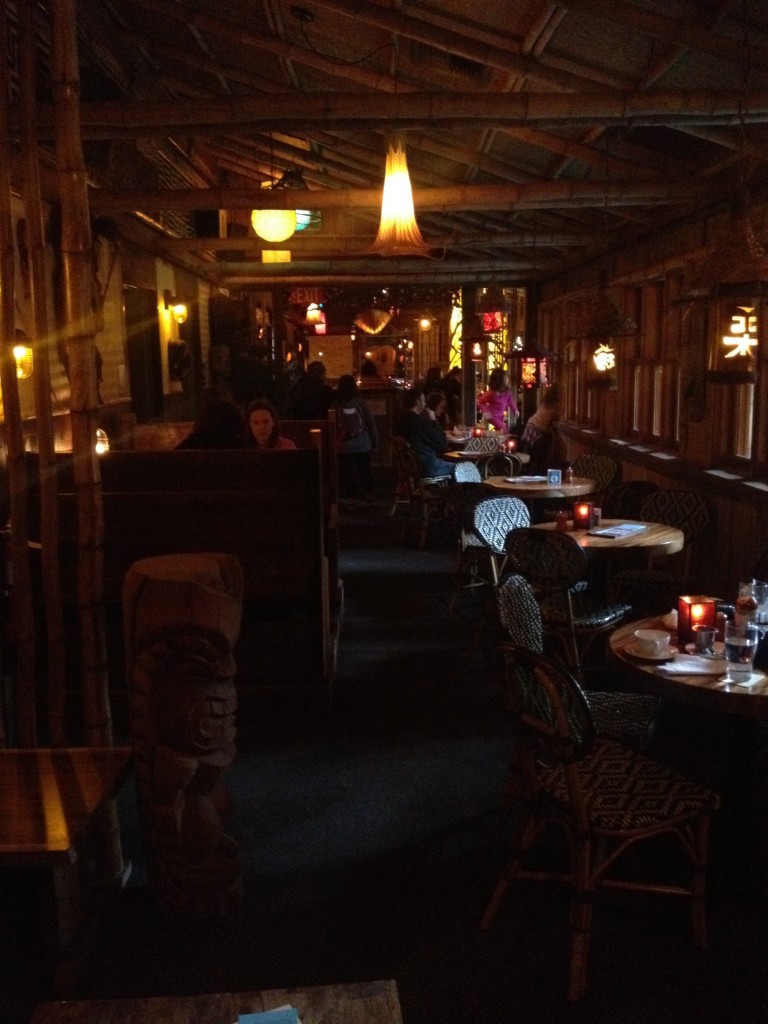 After Rob's flight into Seattle, I picked him up and we headed up to Bothell. It was during rush hour, so it took some time to get up there. However, good things come to those who wait. We arrived at Anderson School. I gave Rob the tour of the grounds and then we got down to business at the North Shore Lagoon…
Round One
I usually get a Zombie, but this time I was in the mood for a Pina Colada. North Shore Lagoon's Pina Colada has to be my favorite anywhere. There are coconut flakes sprinkled on top of the drink! It's so tasty.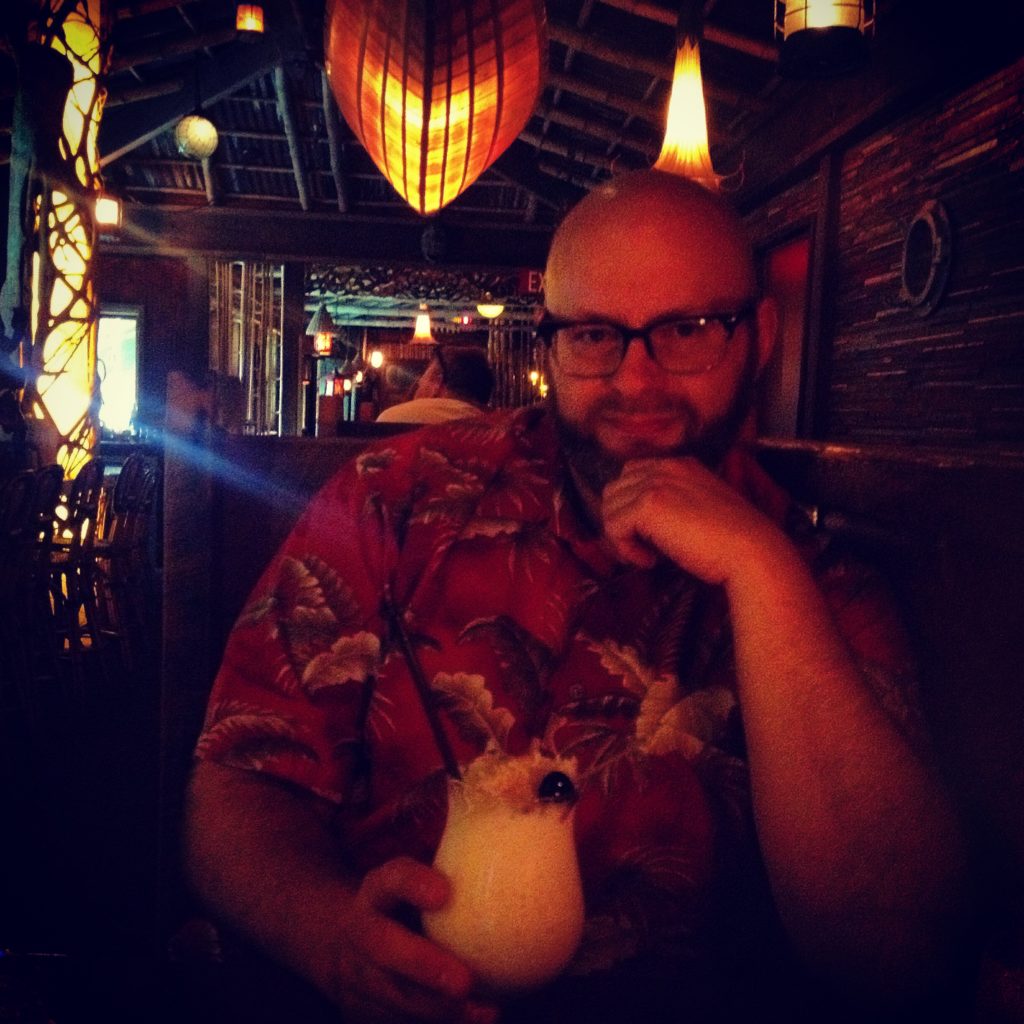 Rob went with the Pineapple Rum Punch, which our server recommended.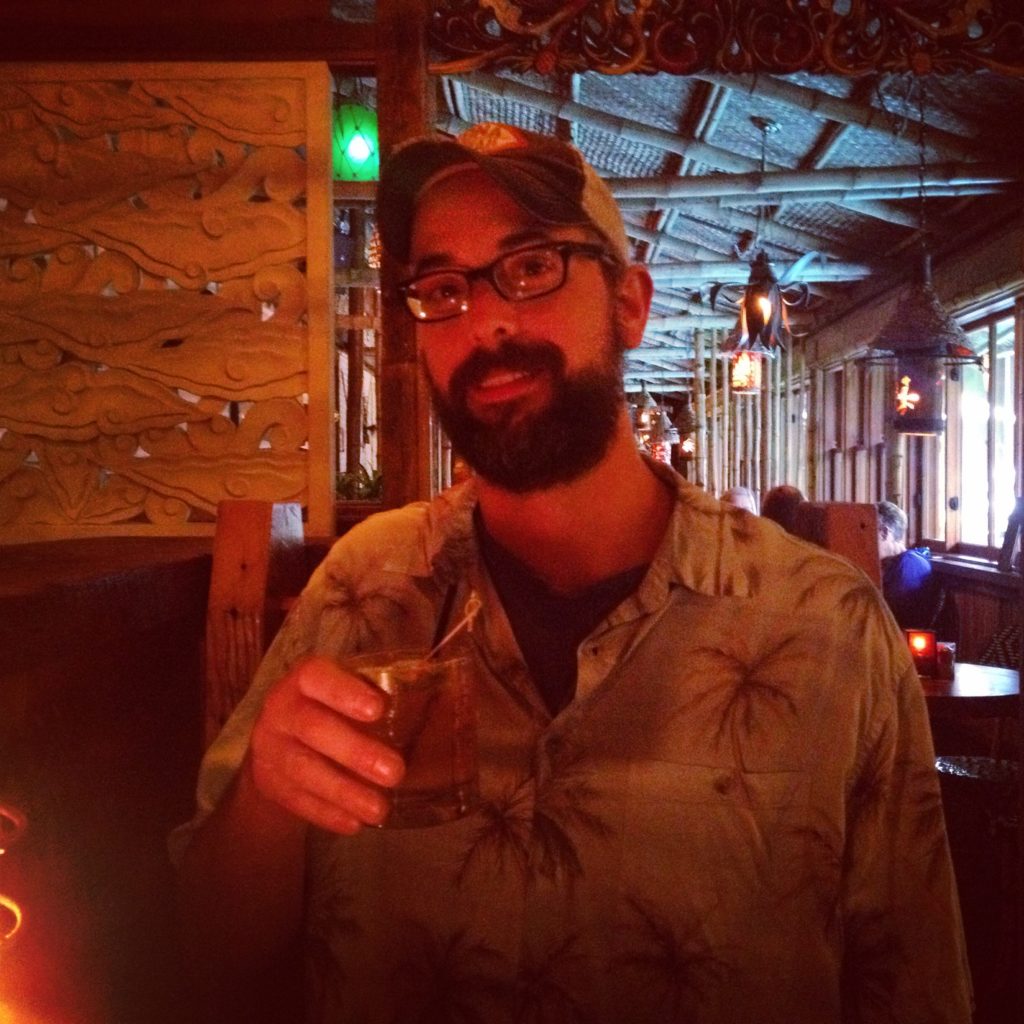 Making our drinks was Kayla…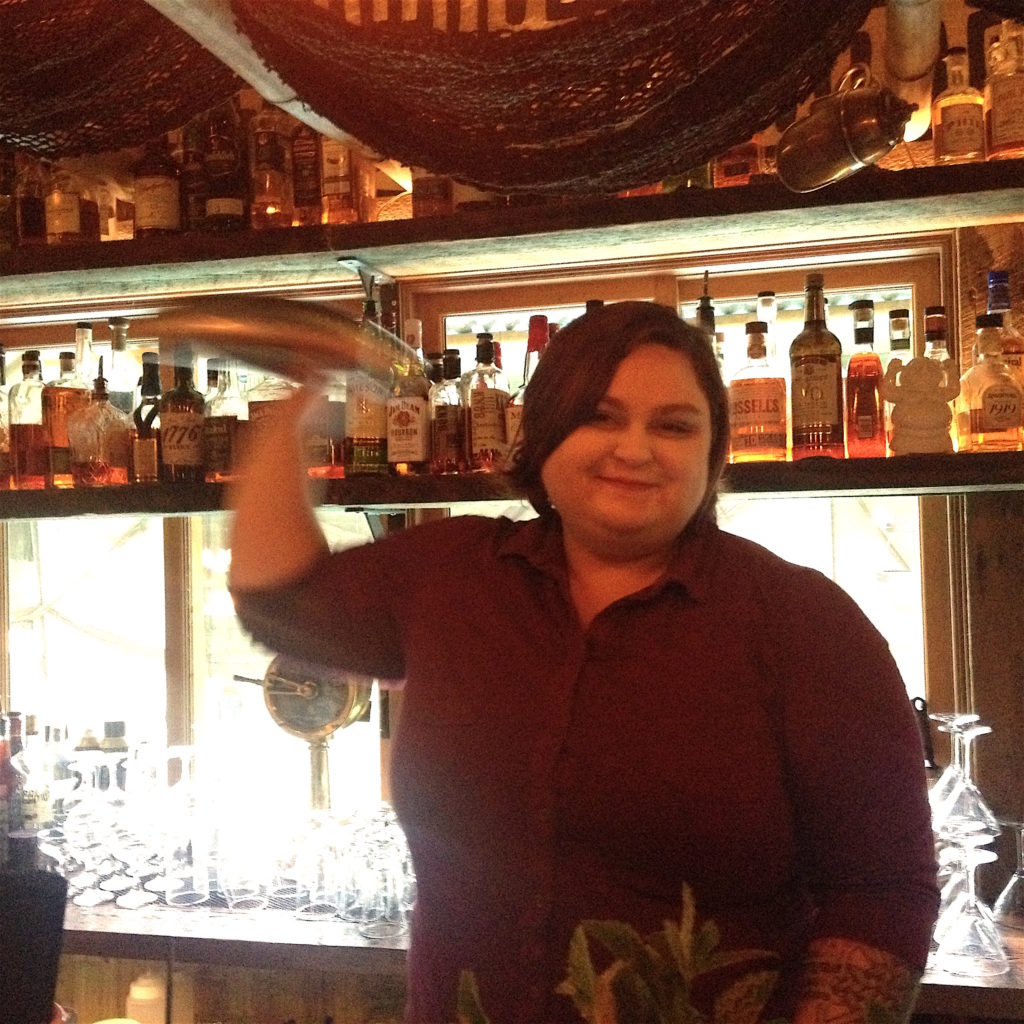 I asked her what her favorite Tiki drink is. Her answer: a Suffering Bastard. Good choice!
Rob and I were hungry, so we both ordered pizza. Great minds think alike: we both went with the Tropical Storm.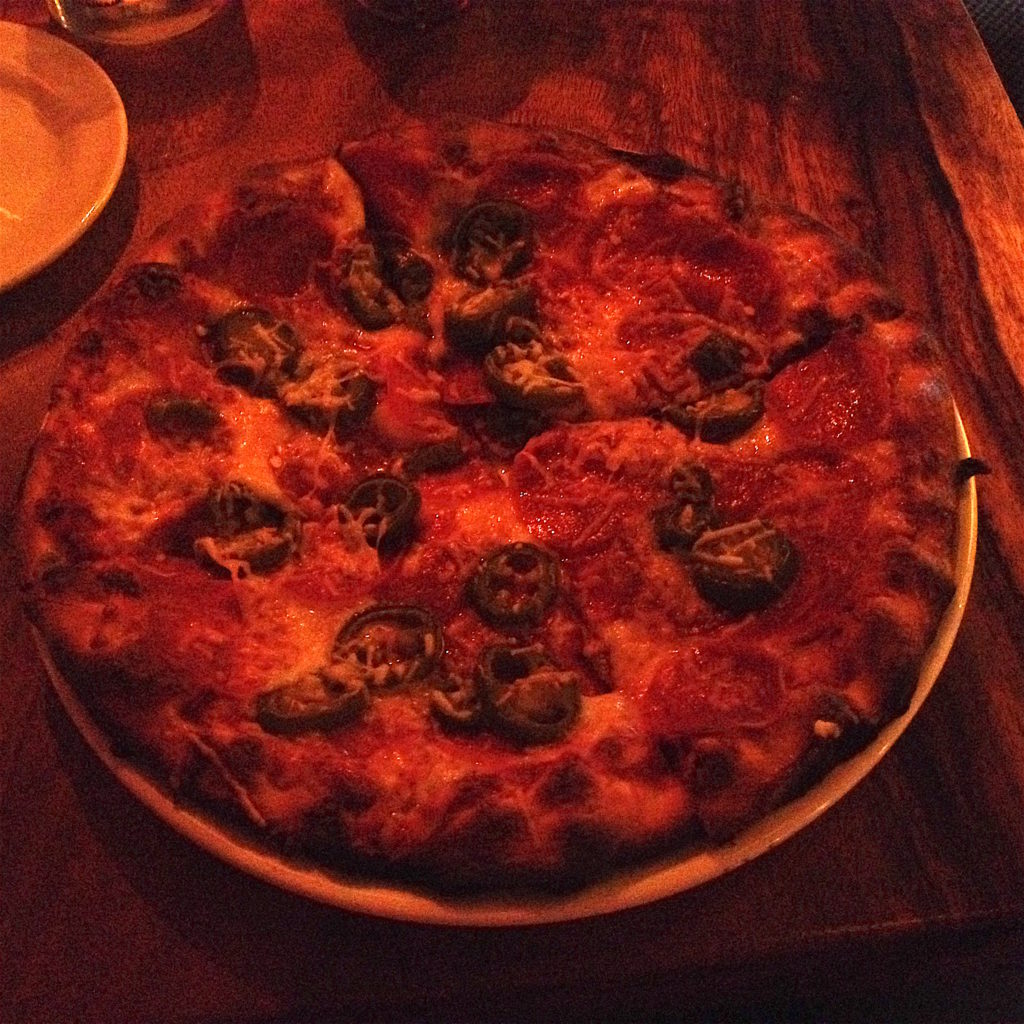 This is good pizza—and I'm from the East Coast!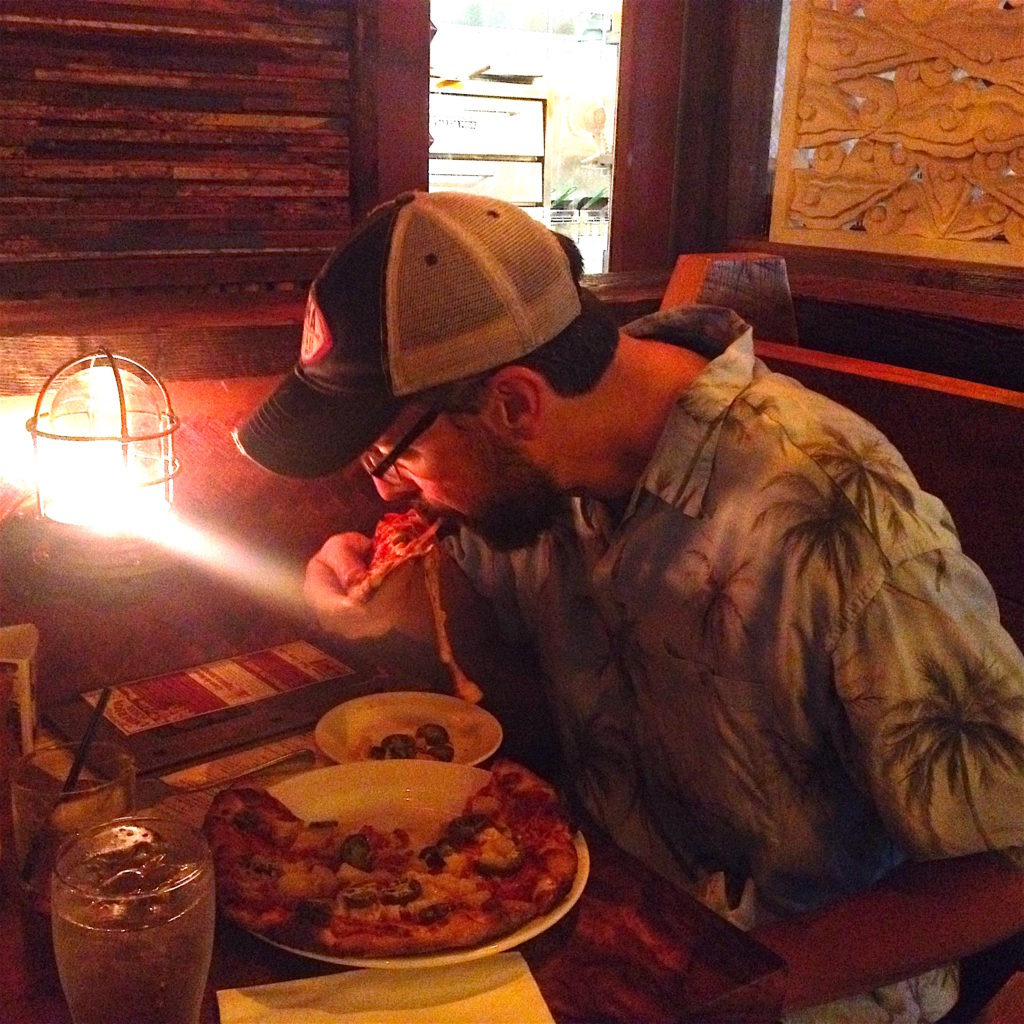 Round Two
Rob saw how good my Pina Colada was, so he went with one for himself…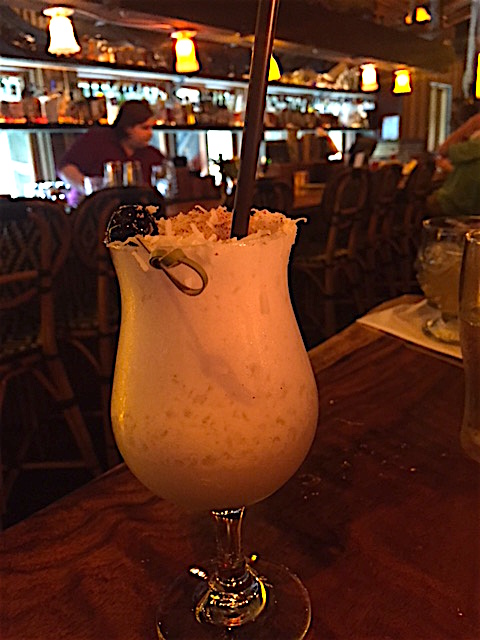 I went back to my traditional Tiki roots and got a Mai Tai…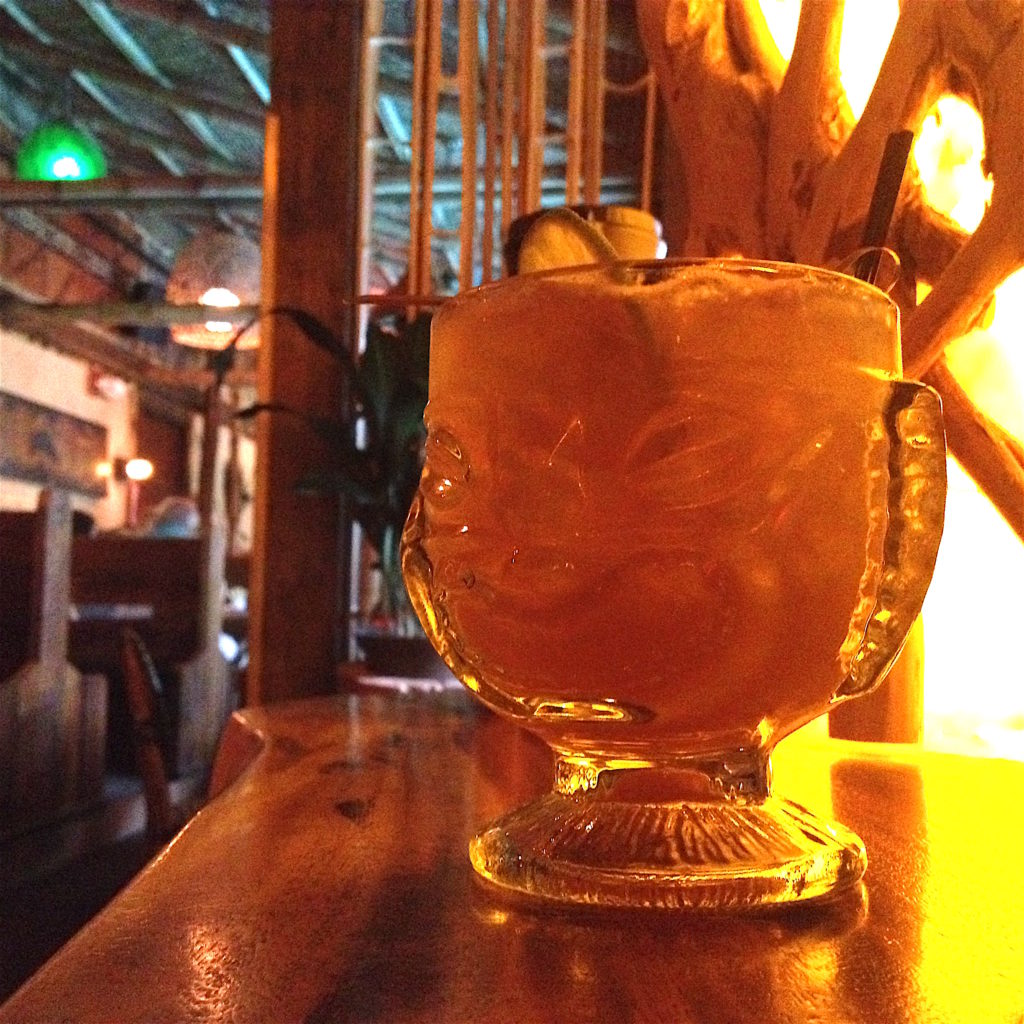 Both drinks were top notch again. I tell you folks, Kayla has skills! We asked her if we could get a picture with her. She said yes!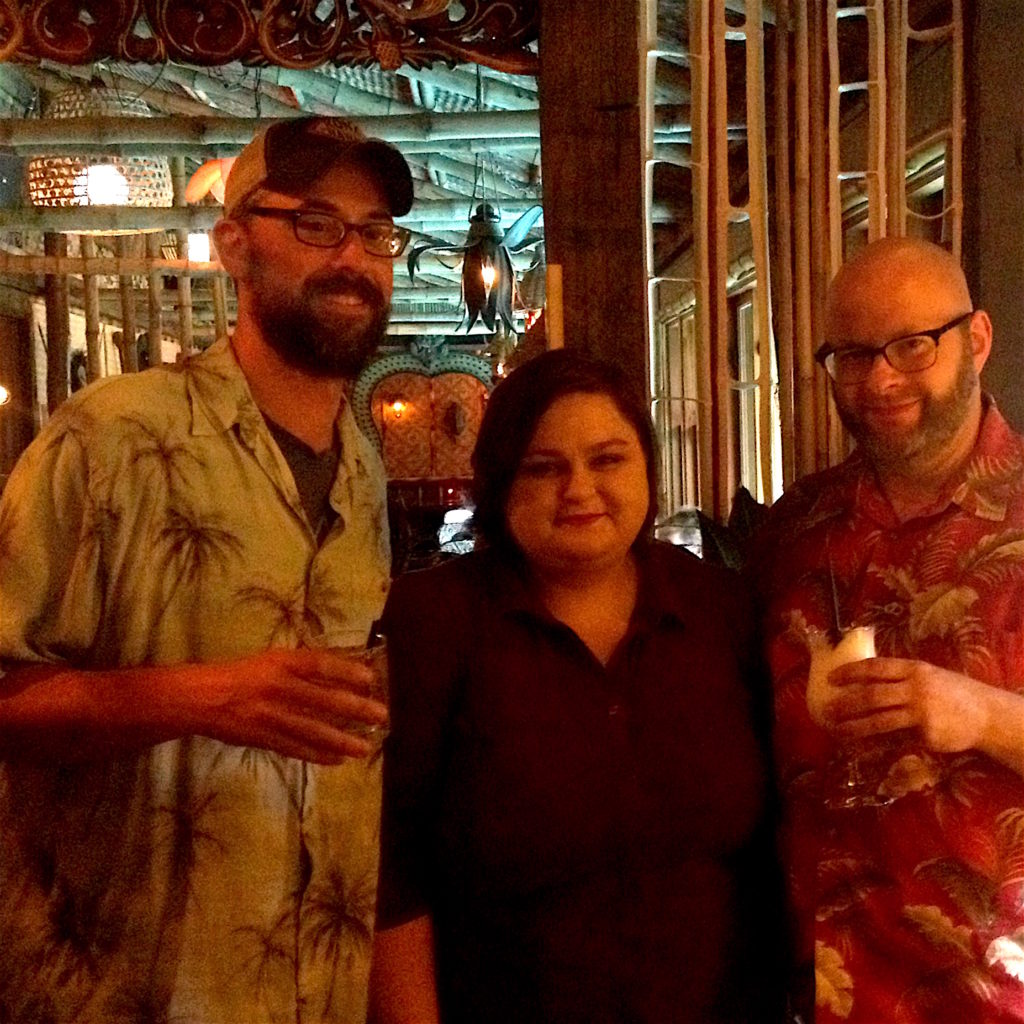 Rob and I gave ourselves some time to enjoy our drinks and pizza. Although Rob has lived in the Pacific Northwest for over a decade, he had never been to the top of the Space Needle. It was just about dusk so we shot right to the Seattle Center from Bothell and made our way to the top of Seattle's landmark. What a way to end a great evening with an old friend.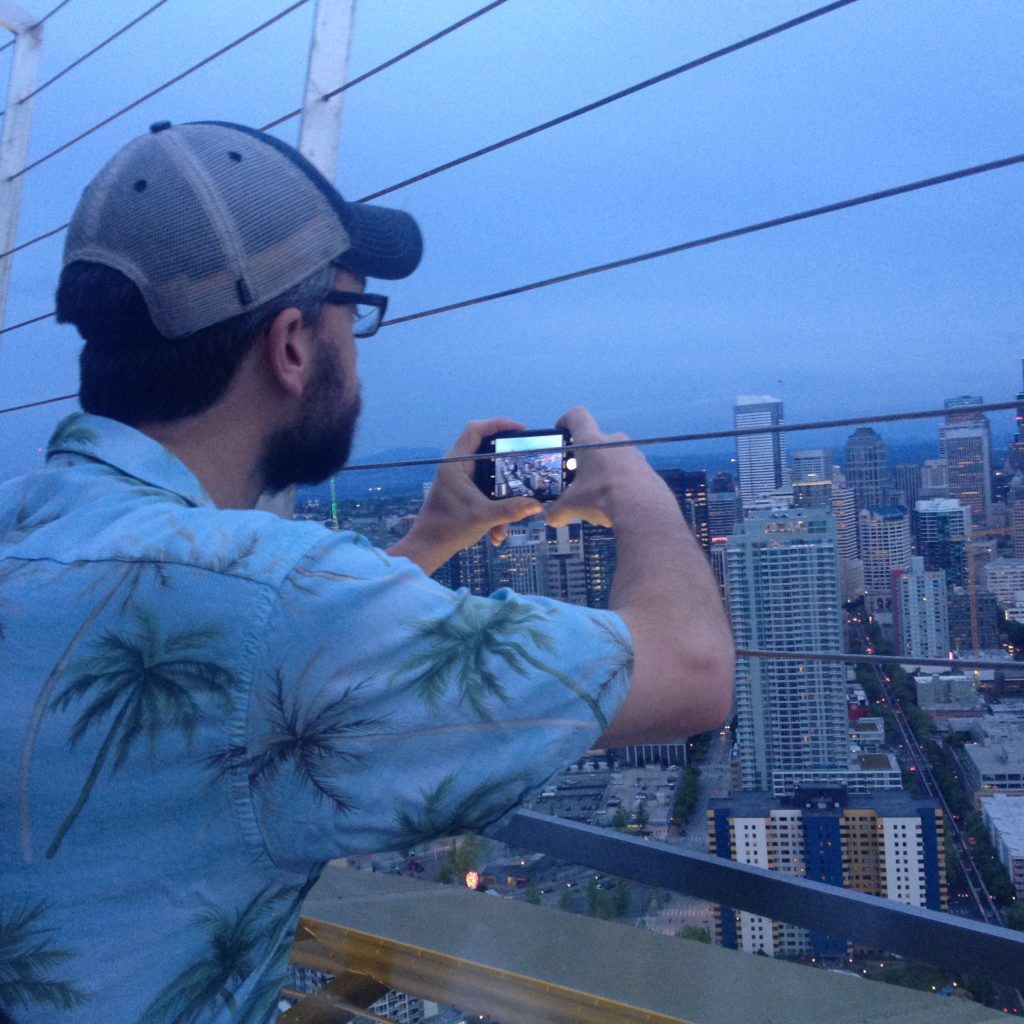 Summary
North Shore Lagoon Bothell WA 5/13/16
Who was there:
Rob and Ray
What was ordered:
Rob- Pineapple Rum Punch, Pina Colada
Ray- Pina Colada, Mai Tai
This is my official write up of the North Shore Lagoon.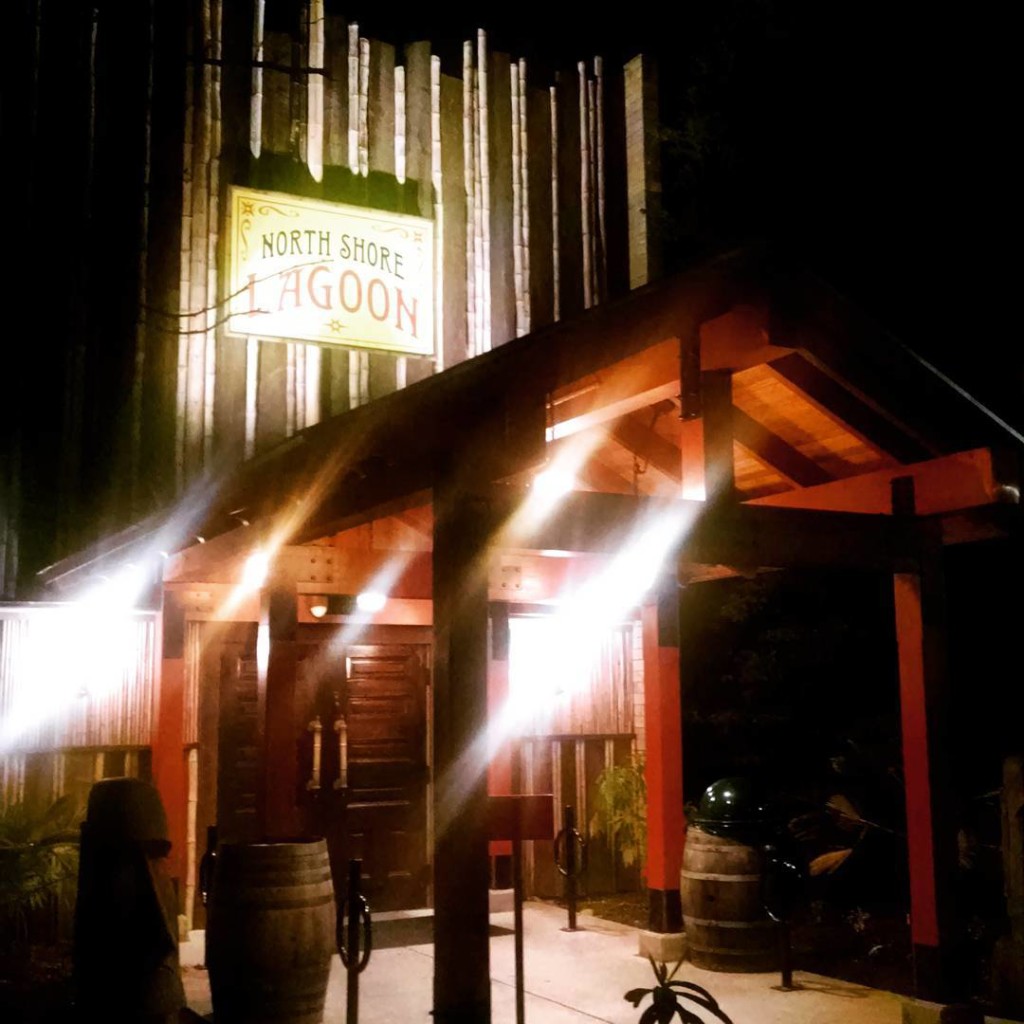 This is the North Shore Lagoon's website.
And Facebook page.
Want to see what happened when a friend came in from the East Coast? Click here for the very first Tiki Field Report that happened here at the North Shore Lagoon.