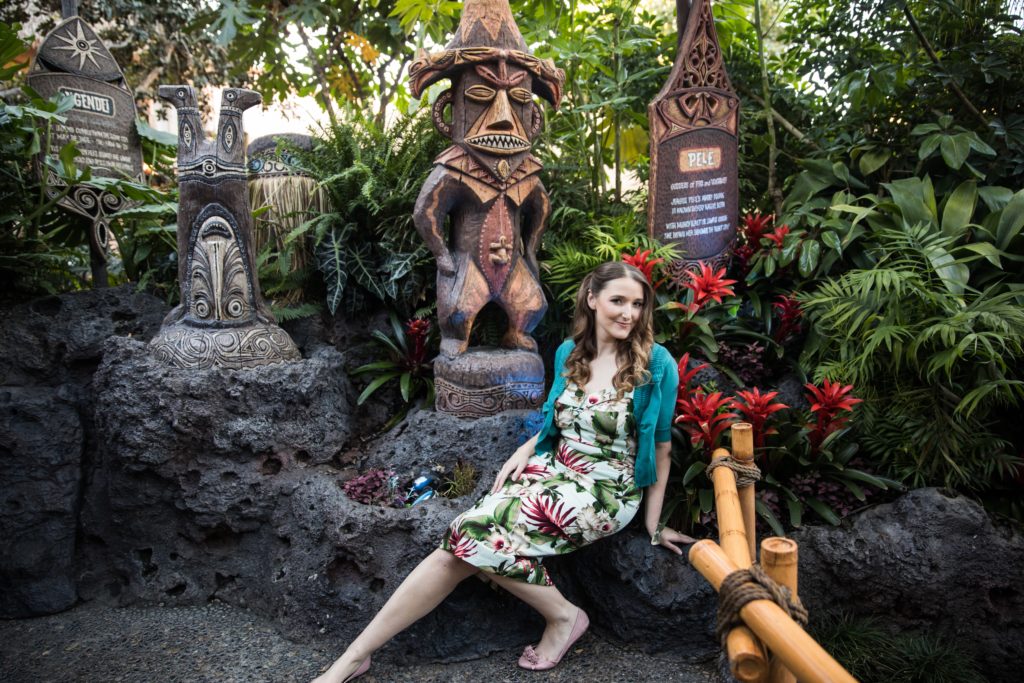 When I first decided to start a Tiki blog, I searched the web to see what other Tiki blogs were out there. I wanted to see what various Tiki topics I could write about. The one Tiki blog that stood out to me was the Tiki Chick. I liked that she traveled across the country checking out and writing about Tiki bars. Seeing that someone actually did the traveling inspired me to do the same. My life hasn't been the same since! Here is The Tiki Chick's backstory…
What is the Tiki scene like where you are located?
The Tiki Chick– Los Angeles is where it all began! (Of course, they paved Don the Beachcomber's paradise and put up some apartment buildings…) These days, we're lucky to have historic Tiki bars such as Tiki-Ti and Tonga Hut, as well as new kids on the block like Pacific Seas at Clifton's. (Bamboo Ben created a real stunner there!) On the flip side, Bahooka broke my heart when it shuttered, and the sad saga of Trader Vic's (Lounge) Beverly Hills recently come to a close, so it's not always smooth sailing out here. To end on a positive note, there's a large community of Tiki "Ohana" as well as great events like Tiki Oasis within driving distance.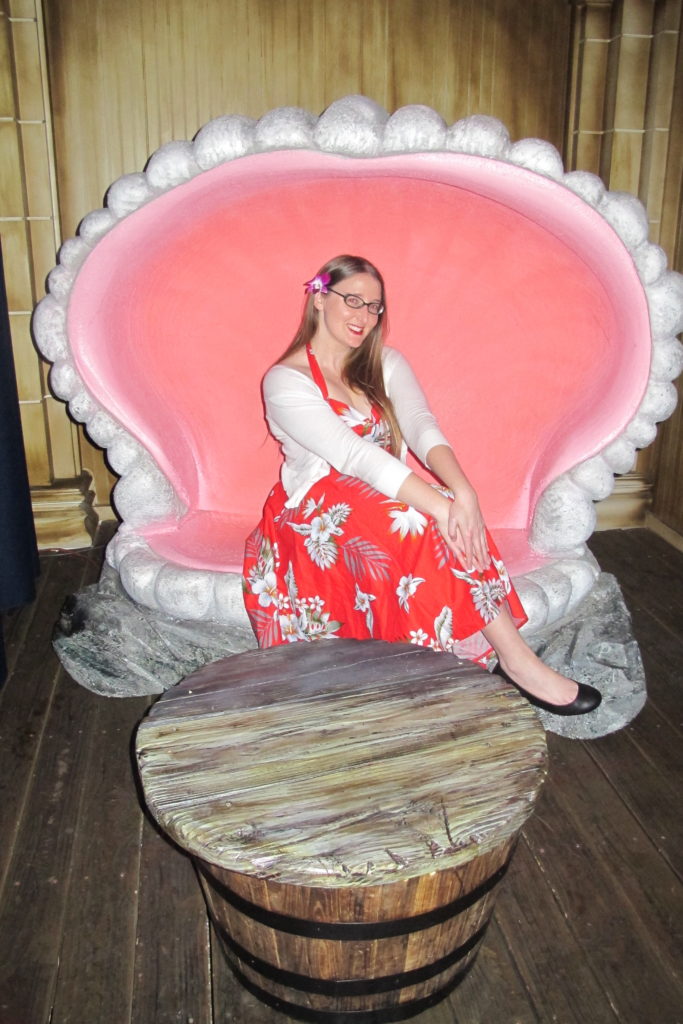 What brought you into the "Tiki lifestyle" and how long has it been part of your life?
The Tiki Chick- Before I was into Tiki, I was a longtime fan of the artist Shag and his retro style. I hadn't realized how much of an influence Tiki was for him until I saw his collection of mugs on display at the "In Search of Tiki" art show in 2008. I bought my first Tiki Farm mug at that exhibition and it just snowballed from there. I discovered that Tiki was not just a thing of the past, but something being celebrated today by lots of talented artists, musicians, mixologists, and craftsmen.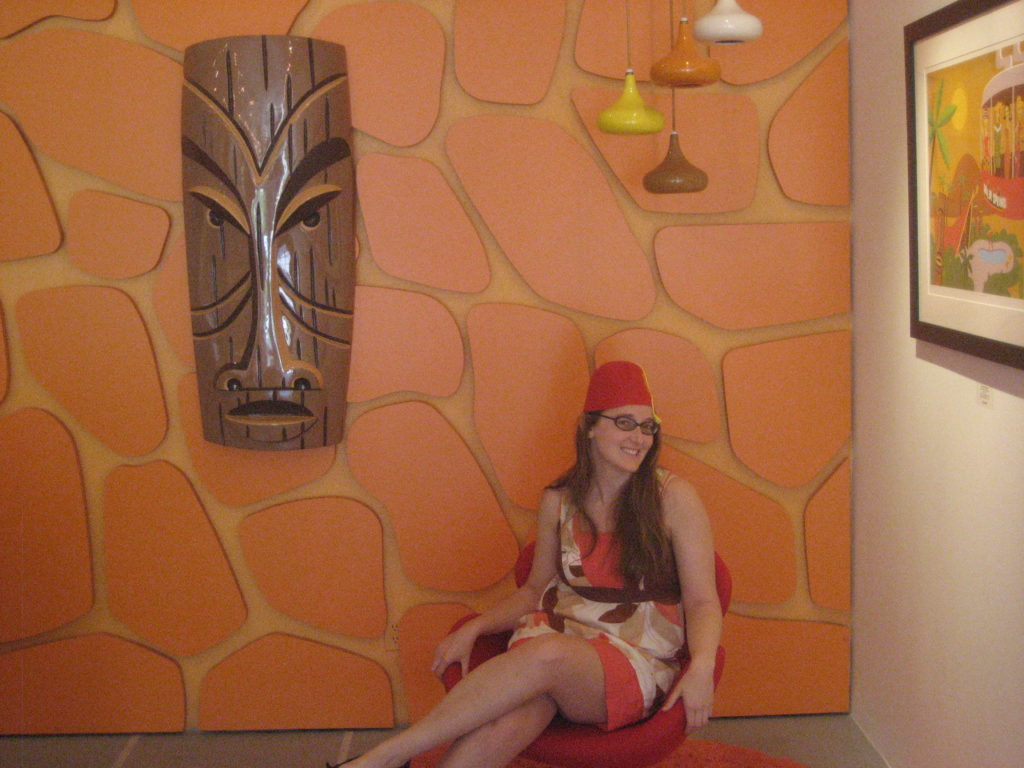 When and what made you decide to start blogging about Tiki?
The Tiki Chick– I started The Tiki Chick in 2009 when foodie blogs and Yelp were really taking off. My hope was that if a person was planning to visit a Tiki bar for the first time and searching for reviews online, that they could be introduced to that place from the perspective of a person who loves Tiki. Maybe there would be a greater chance that they would "get it."  The blog has been a fun way to chronicle my Tiki adventures around the globe and I've learned so much over the years.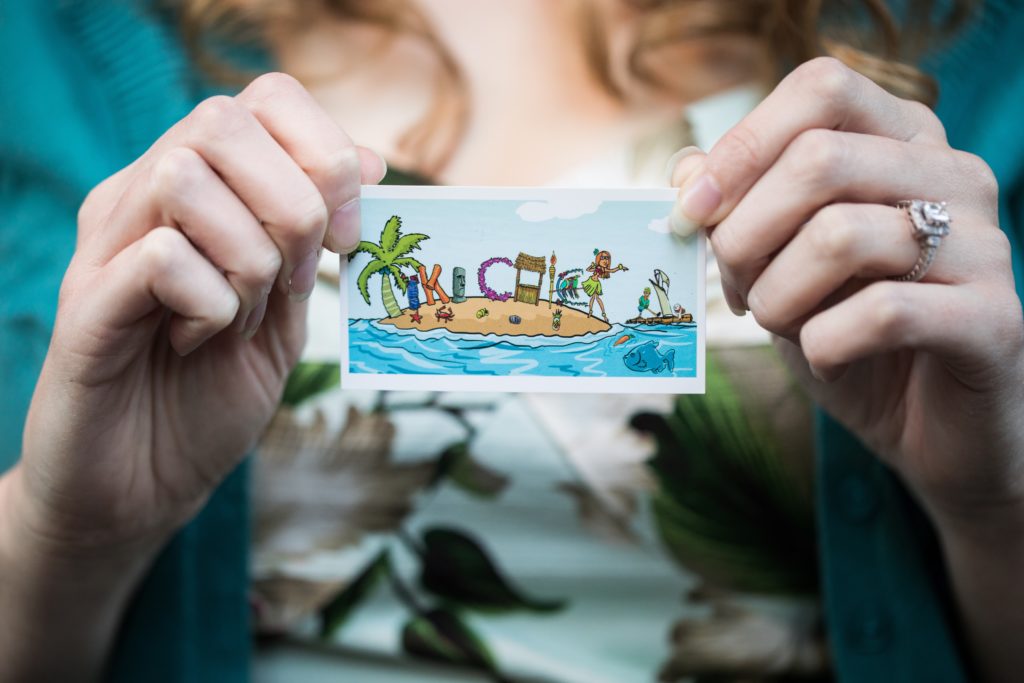 What is your favorite Tiki drink? What do you think makes the perfect cocktail?
The Tiki Chick- I prefer drinks that are on the sweeter side, but balance is crucial. I'm usually drawn to anything with passion fruit, so the Chief Lapu Lapu is one of my favorites from the classic Tiki drinks. I'm also a sucker for a good garnish. I don't like bananas, but that didn't stop me from ordering the Bunny's Banana Daiquiri at Three Dots and a Dash in Chicago just for that adorable dolphin.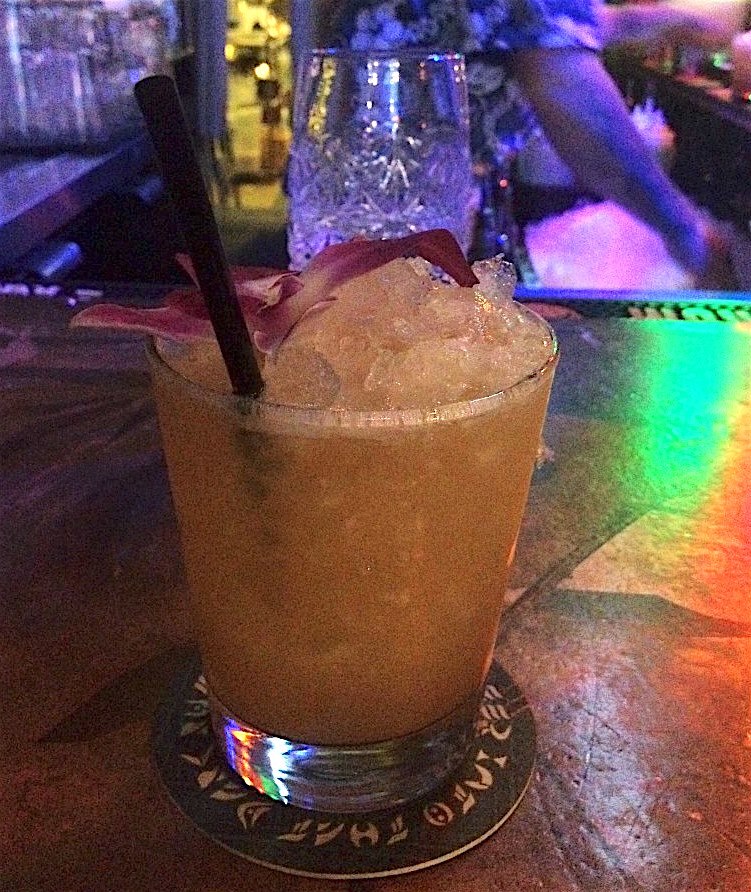 What is your favorite Tiki bar? Why?
The Tiki Chick– I don't think you can top the Mai-Kai in Fort Lauderdale. There's nothing of its scope left anywhere. It's hard to imagine a more perfect evening than drinks and Crab Rangoon in the Molokai Bar. It looks so much like a ship's cabin that you almost feel seasick! Follow that with dinner (and more drinks) and the Polynesian Islander Revue in the dining room and cap it off with a stroll among the waterfalls and Tikis in the garden. Excuse me while I hop a plane…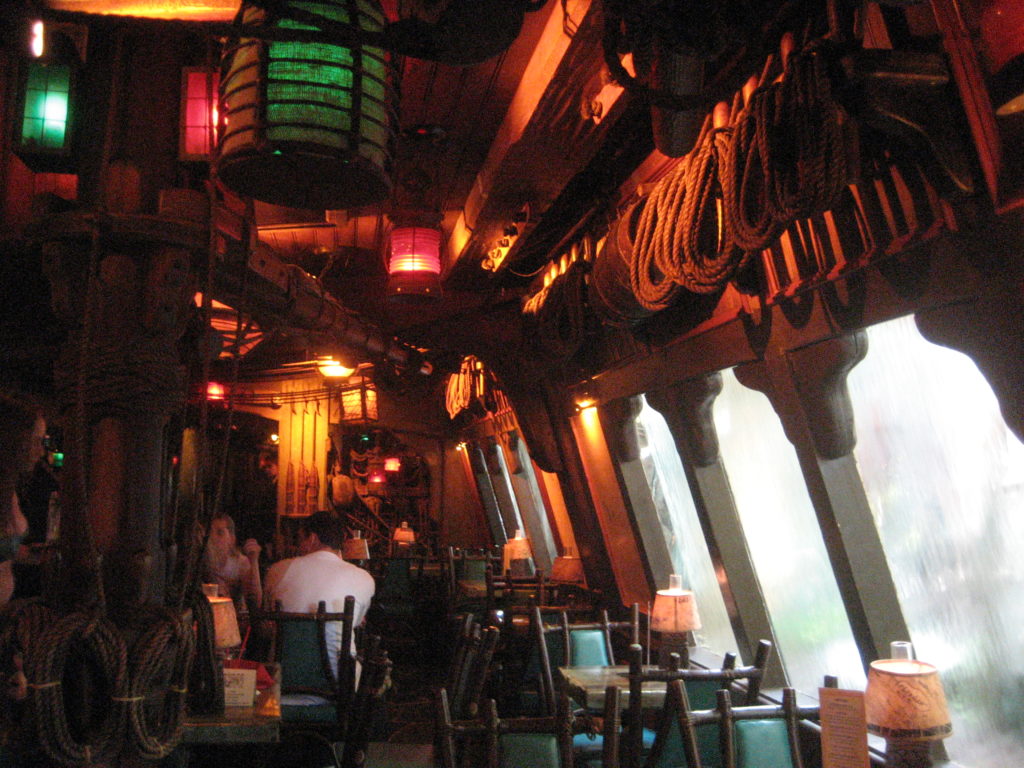 Outside of great drinks, what do you think are essential elements in creating the perfect Tiki environment?
The Tiki Chick- My favorite Tiki bars usually have some special touch that really ups the immersive experience and adds a sense of wonder, from the "rainstorms" at Tonga Room in San Francisco…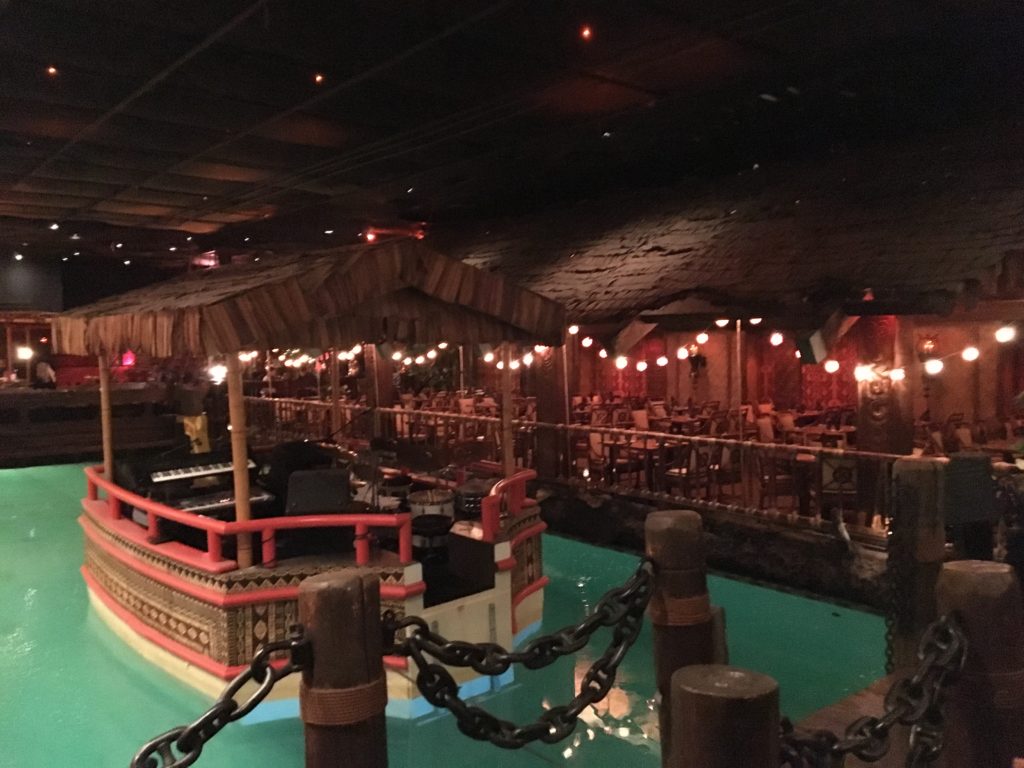 …and the Molokai Bar, to the speakeasy-style entrance to the secret room at the Tonga Hut Palm Springs, to the faux window dioramas at Trader Sam's at Disneyland and the Undertow in Phoenix.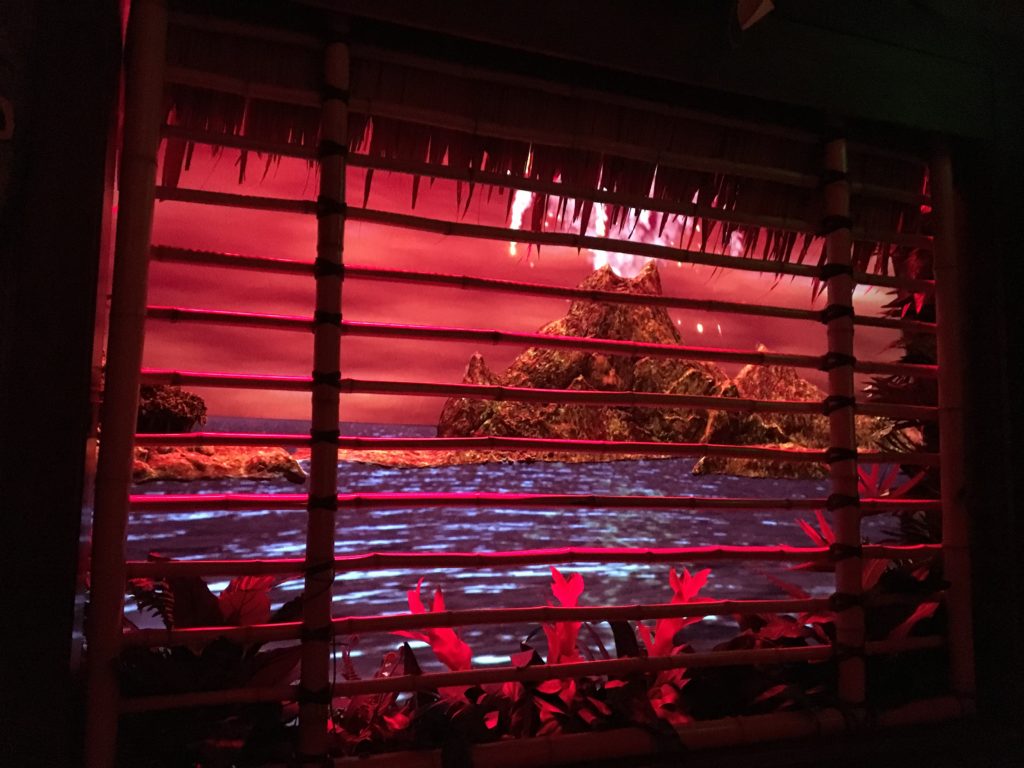 Do you feel that music has an important role in creating a great Tiki experience? What would be some of your favorite artists and albums?
The Tiki Chick– Music can really be important to setting the proper mood in a Tiki bar. Although, I must admit that we do really enjoy the eclectic jukebox at Tonga Hut in North Hollywood. I get a kick out of hearing the Cramps one minute and the Tikiyaki Orchestra the next. But I digress. The Quiet Village podcast is a fantastic resource. It's been a great introduction to both current and classic exotica artists (and musicians in related "Tiki music" genres).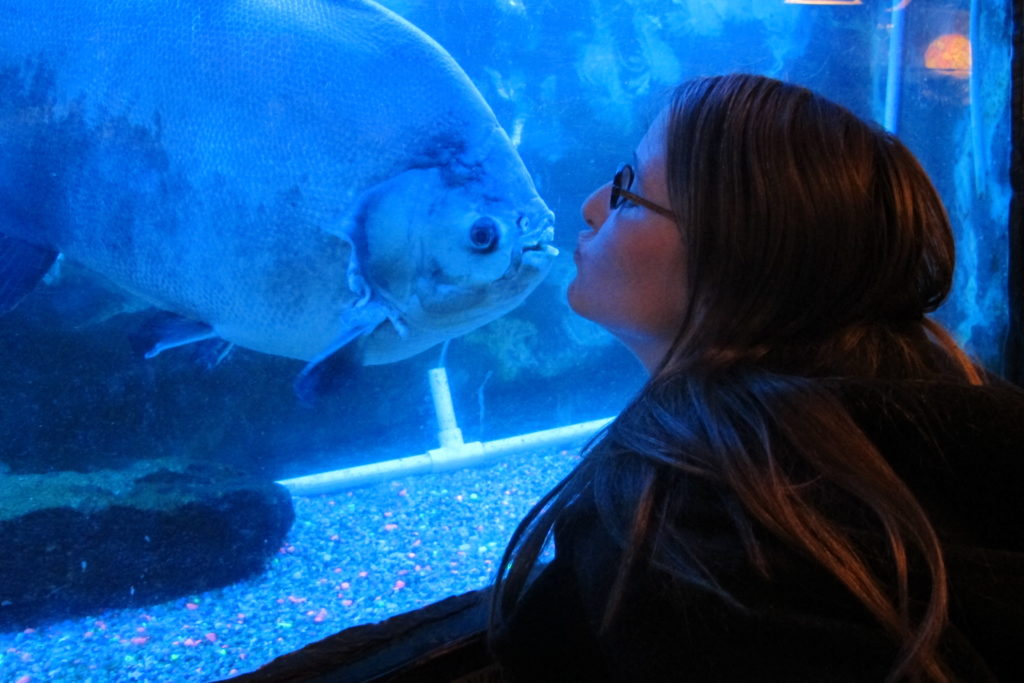 What does the future hold for you and your blog?
The Tiki Chick– We would like to convert our garage into a home Tiki bar. When we first moved into our house, we Tiki-fied the guest room (including turning the closet into a mug display with a thatched overhang), but this would be a much more ambitious project. As for blogging, I'm hoping to get back into posting more frequently!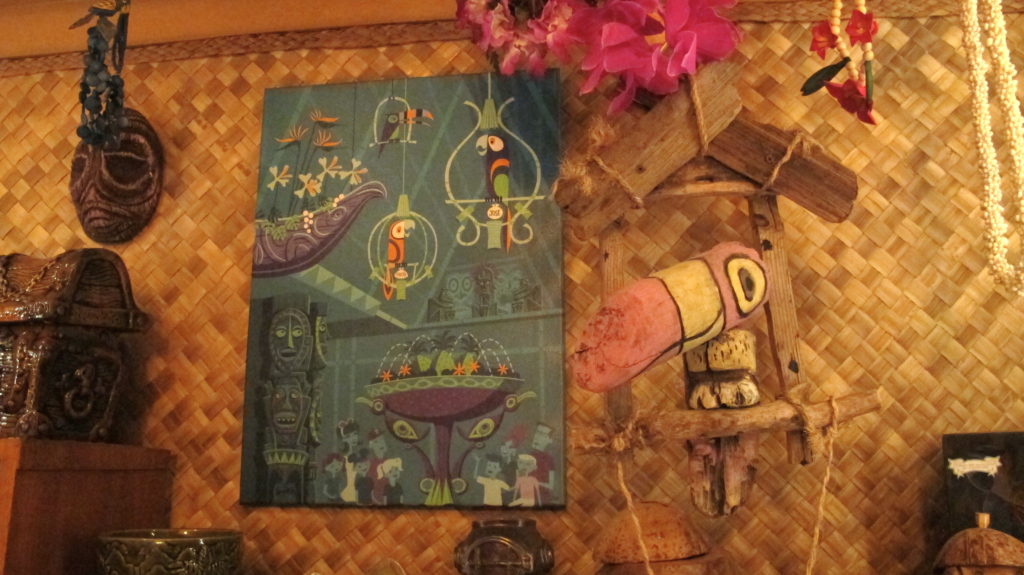 Anything else you would like to add?
The Tiki Chick- Support your local Tiki bar! Also, thanks so much for this opportunity!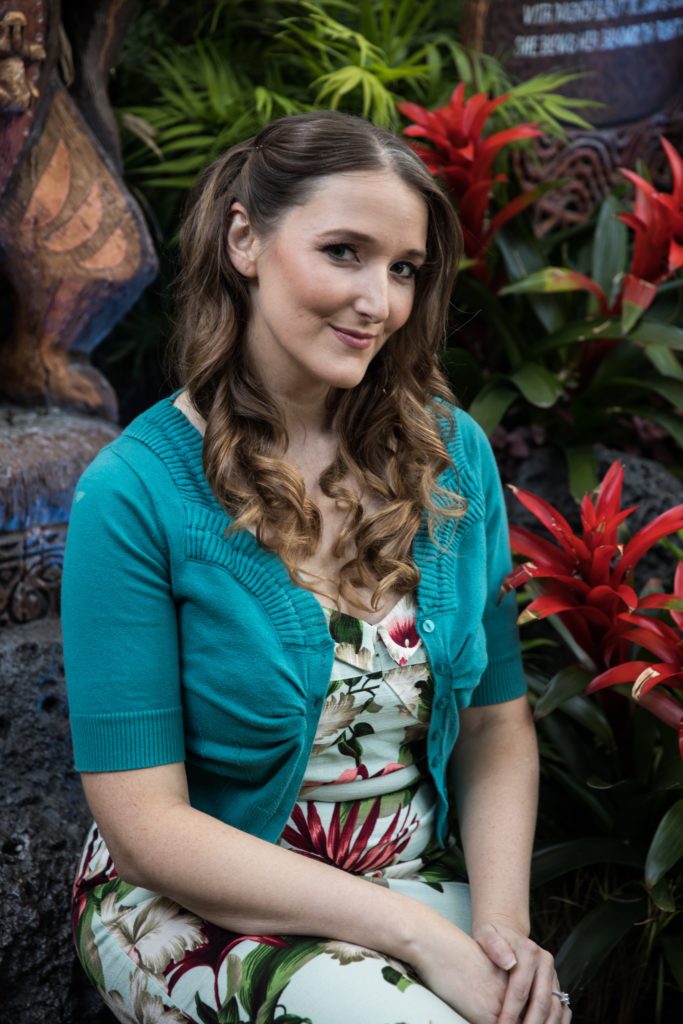 Here is The Tiki Chick's website.
And Facebook Page.