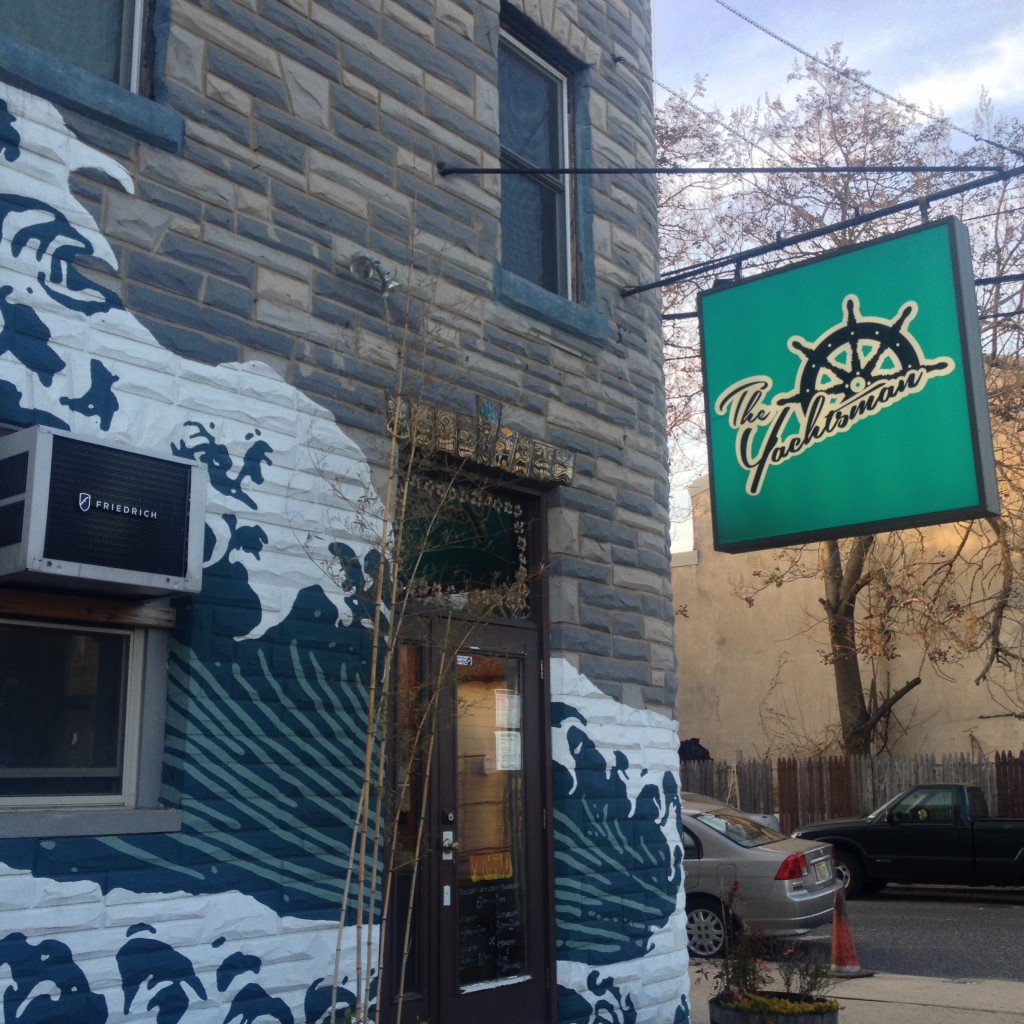 If you know your US history, you will know that Philadelphia is one of America's oldest cities. It was built during Colonial times and needless to say cars, busses, and trains didn't exist when it first started growing. People lived close to where they worked because, well, they had to. They were walking. Philadelphia back in the 1700's was tight and compact. Most streets were wide enough for a horse and wagon to travel on and row homes lined every street. Actually, that pretty much describes Philadelphia now!
Fishtown is one of Philly's newest and coolest neighborhoods. A couple years ago, people started moving to Fishtown because rent was cheap. Then cool places to eat and drink started popping up. The Yachtsman was one of those cool places.
This is the street The Yachtsman is on…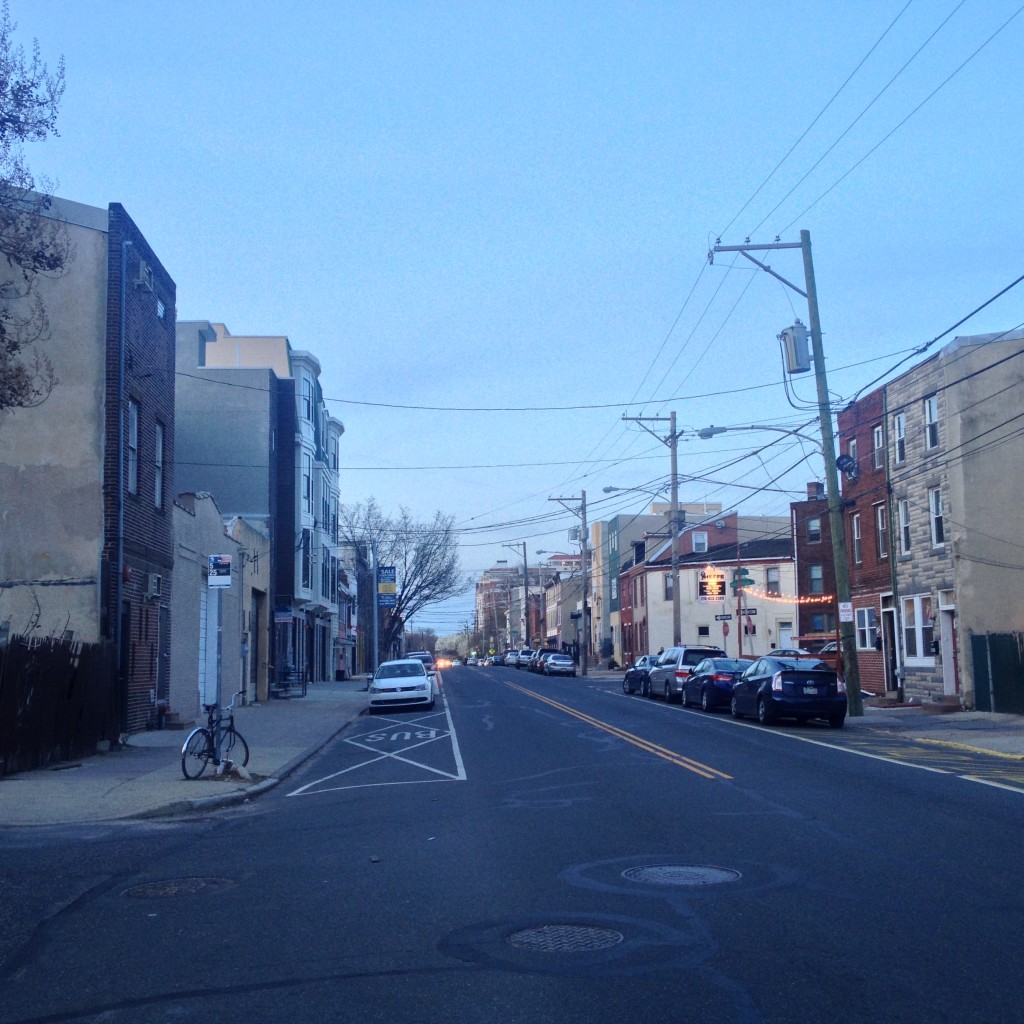 As you can tell, it's a very tiny street and at first glance, not much to look at. If any place needed a Tiki escape, this would be it.
Walk through the front door of the Yachtsman and bam! You're no longer in the concrete jungle of Philly. You're in a Tiki oasis!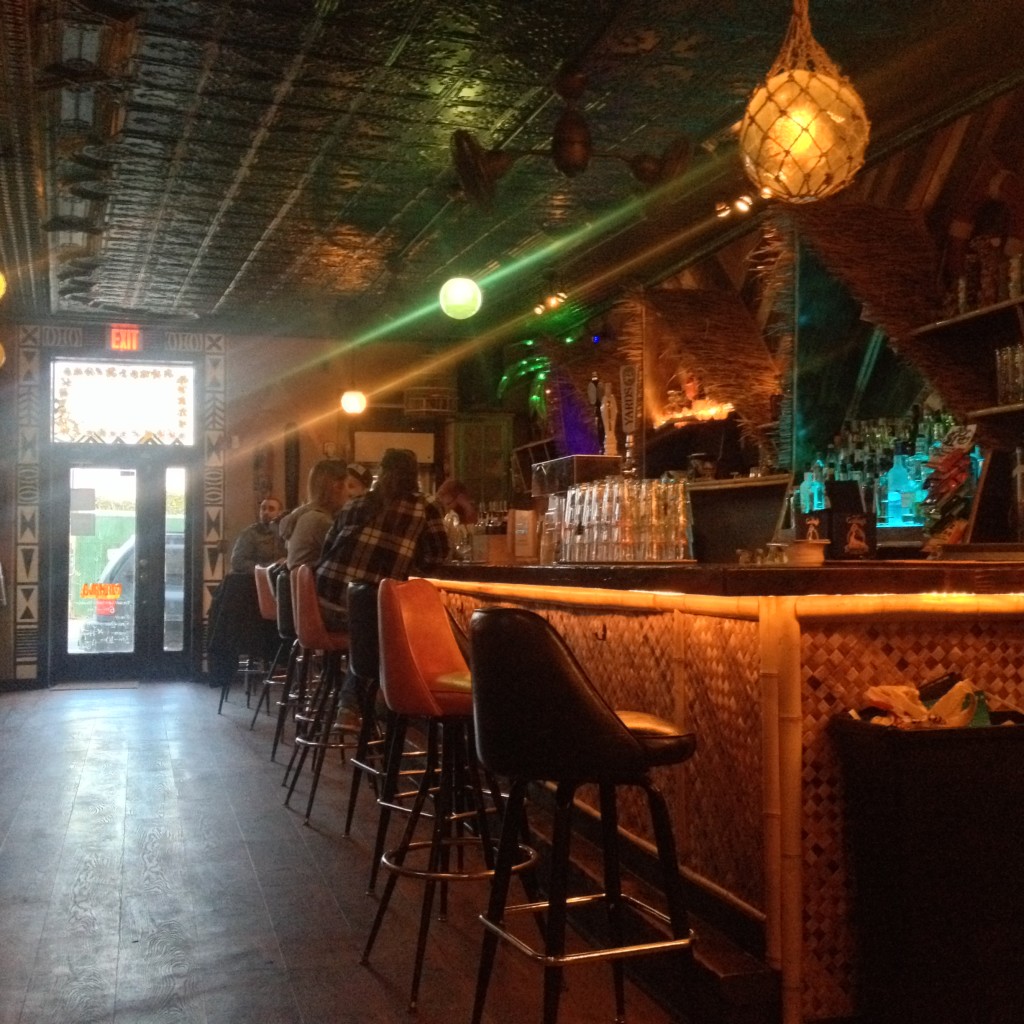 If you look to your right, you will have this big guy staring at you…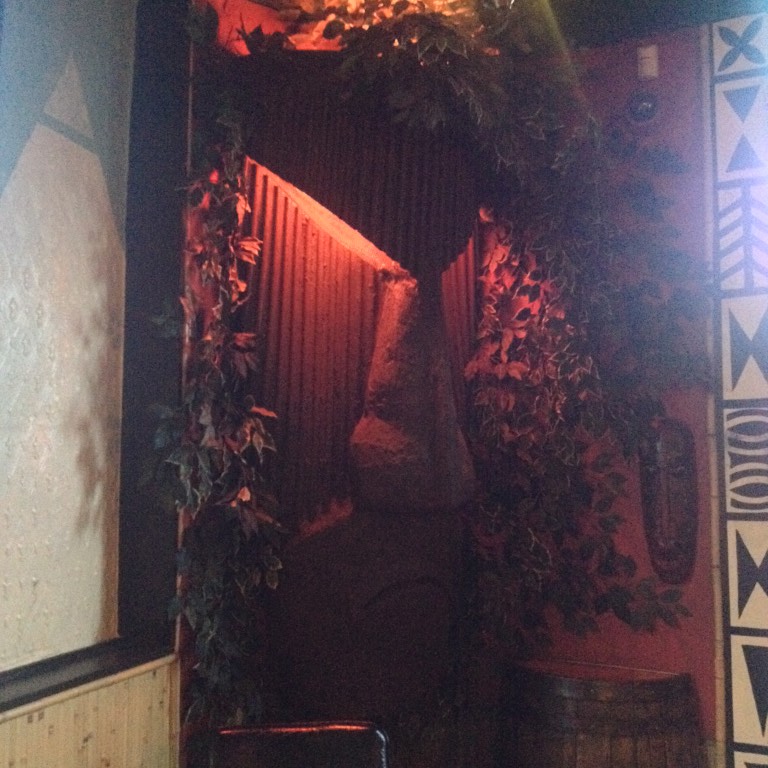 If you don't want to sit at the bar, there is cool seating in the back…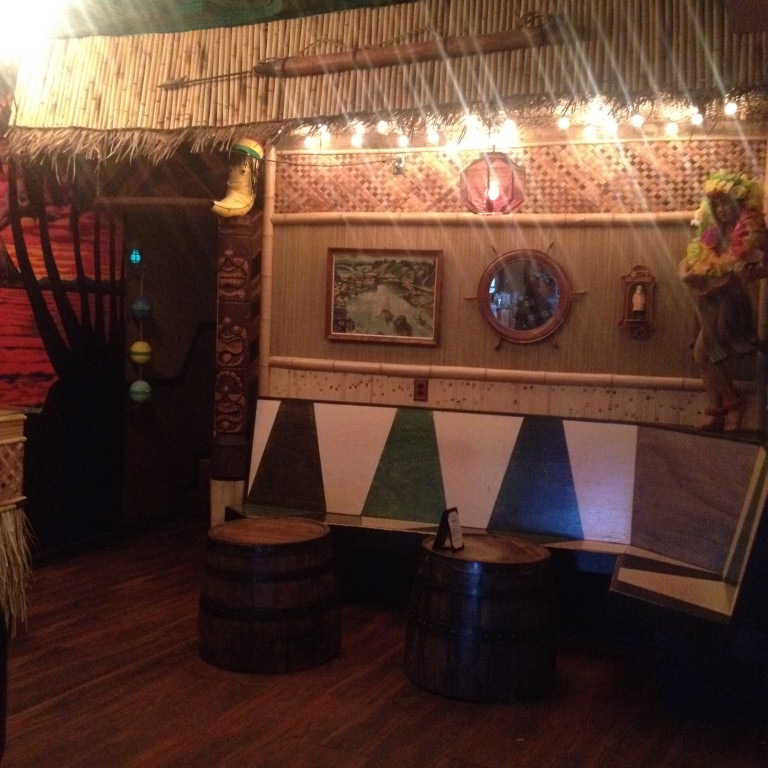 Here is the drink menu…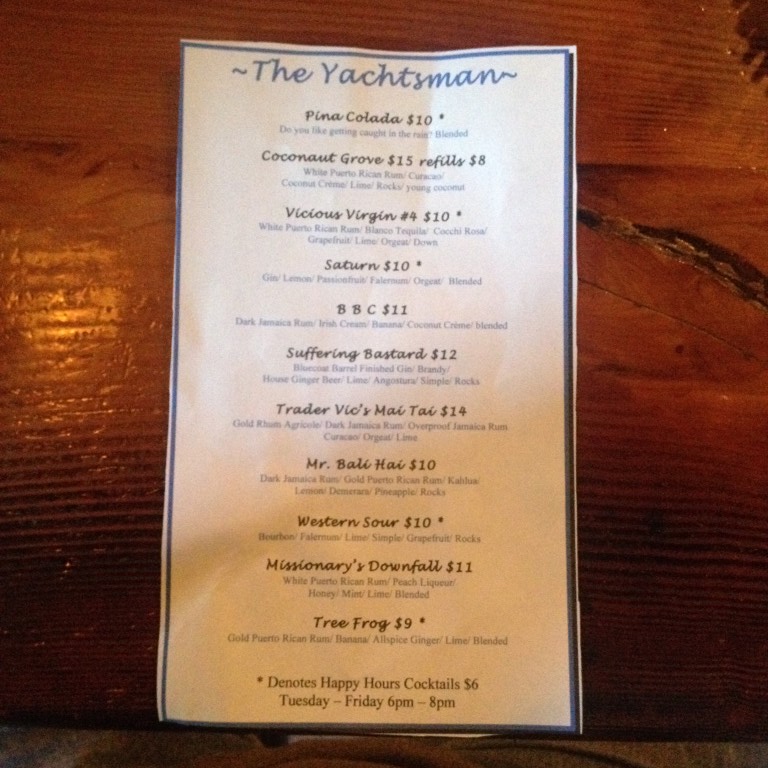 It's not a very long list, but the drinks they have are great. While I was there, I ordered the Mr. Bali Hai…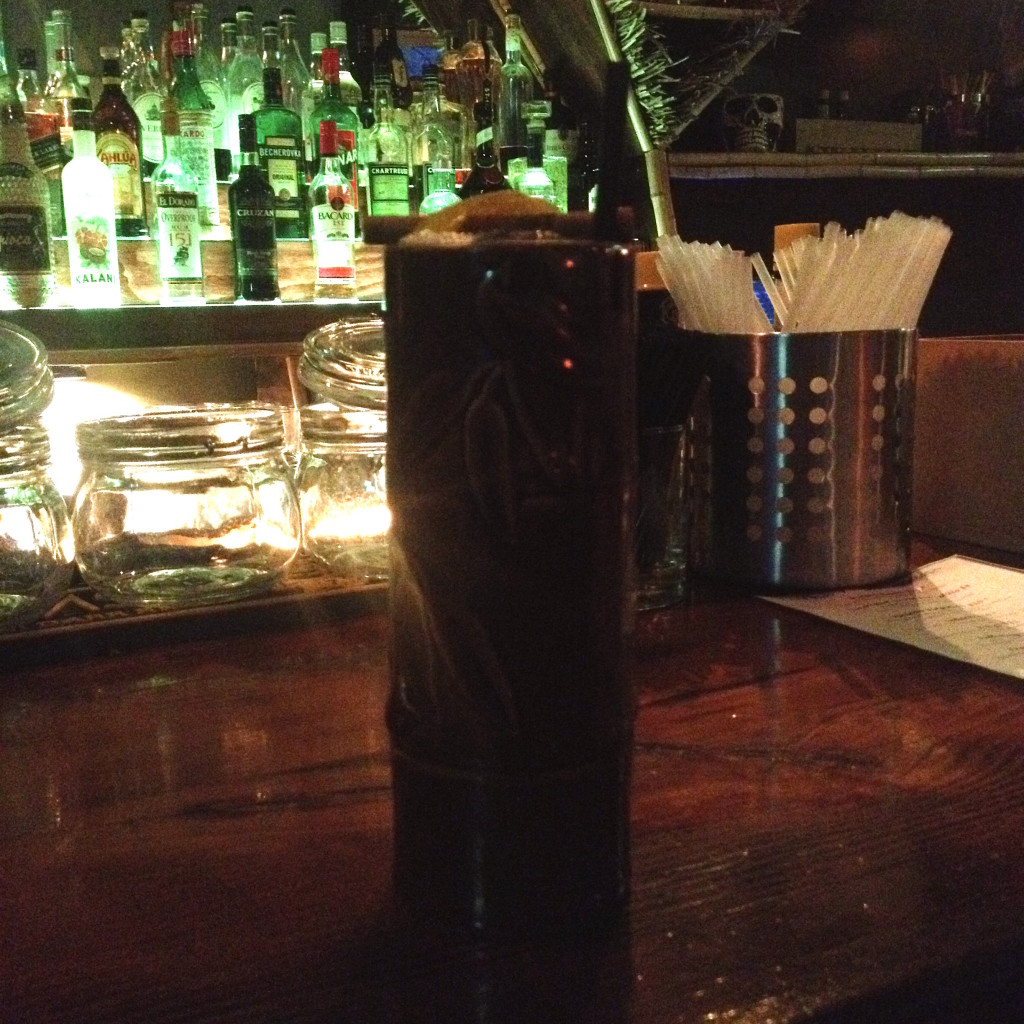 It's first Tiki drink I ever had that had Kahlua in it. I was skeptical at first, but the drink was great! I highly recommend it.
My buddy Jeff ordered a virgin Pina Colada. He loved it!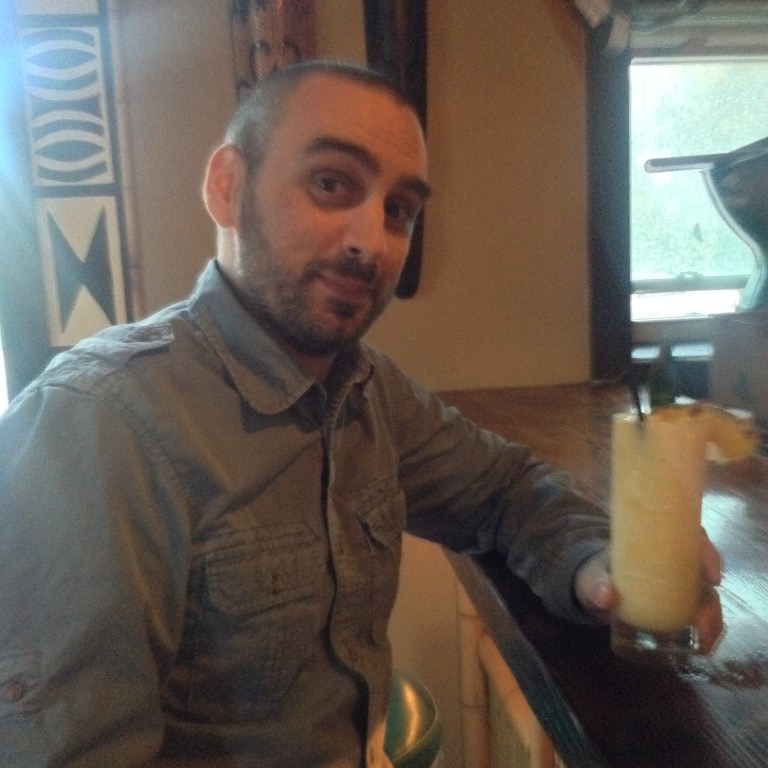 What I like most about the Yachtsman is that it has a warm and cozy feel to it. If I was living in Philly and it was the dead of winter, a warm and cozy Tiki bar is where I would want to be. The Yachtsman is exactly that!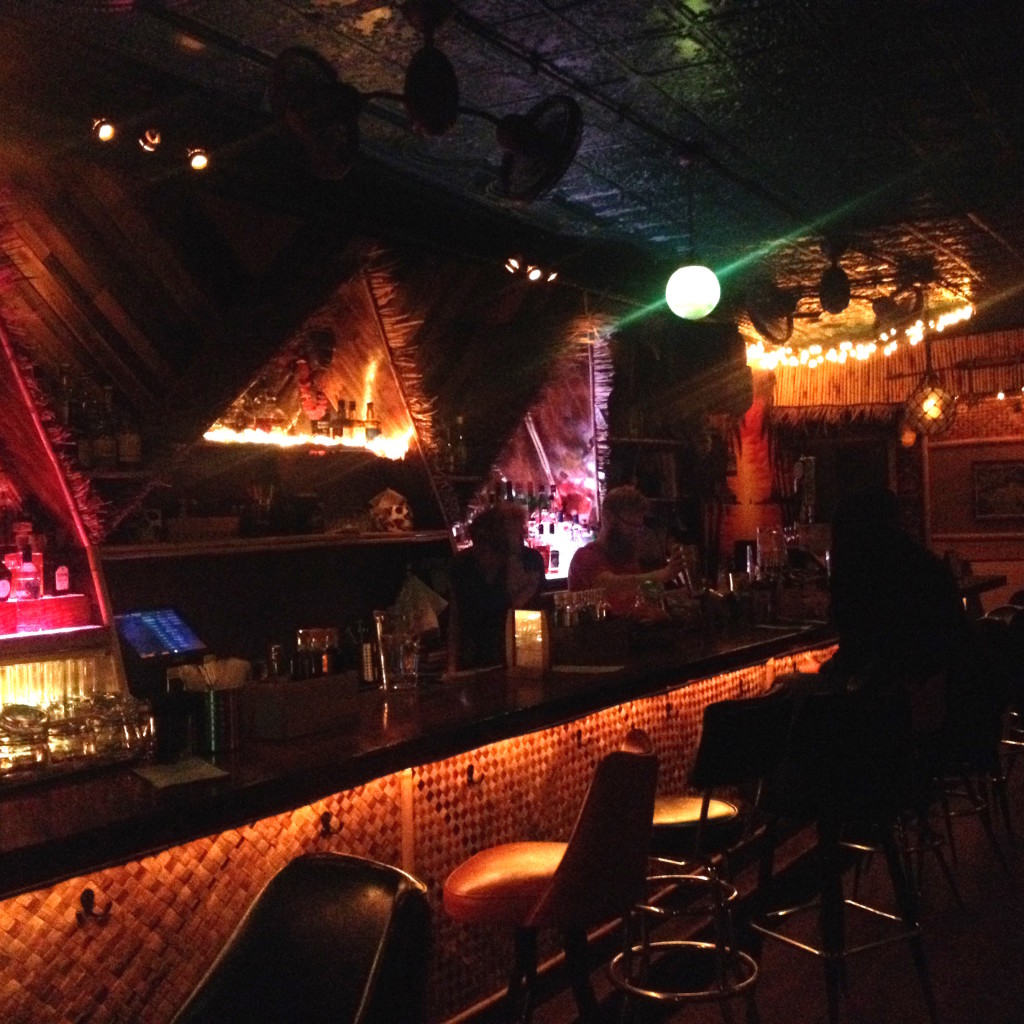 Here is the Yachtsman's website.
And the Yachtsman's Facebook page.