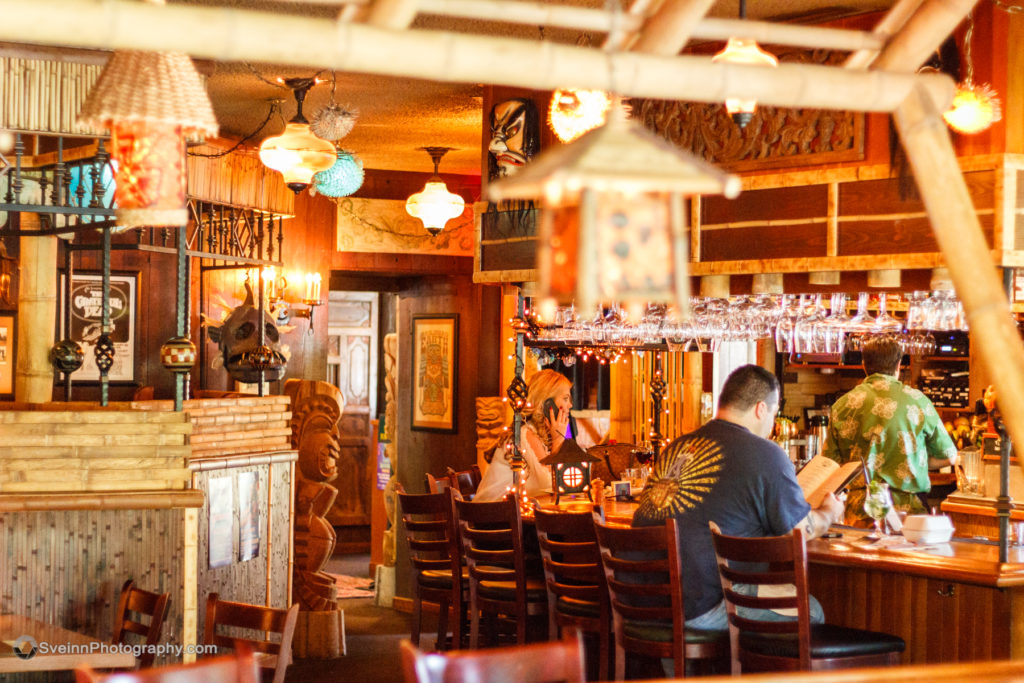 If you live in the Pacific Northwest, you know about McMenamins.
McMenamins restores old, classic, historical buildings and turns them into brewpubs, movie theaters, restaurants, and music venues. They do a really great job of maintaining the integrity of the buildings and the food and drinks are great! But what you may not know is that they also build Tiki bars…
Eugene, Oregon is a cool little college town that is the home to the University Of Oregon (go Ducks!). The nightlife here is happening with tons of bars and restaurants. What a great place for a McMenamins!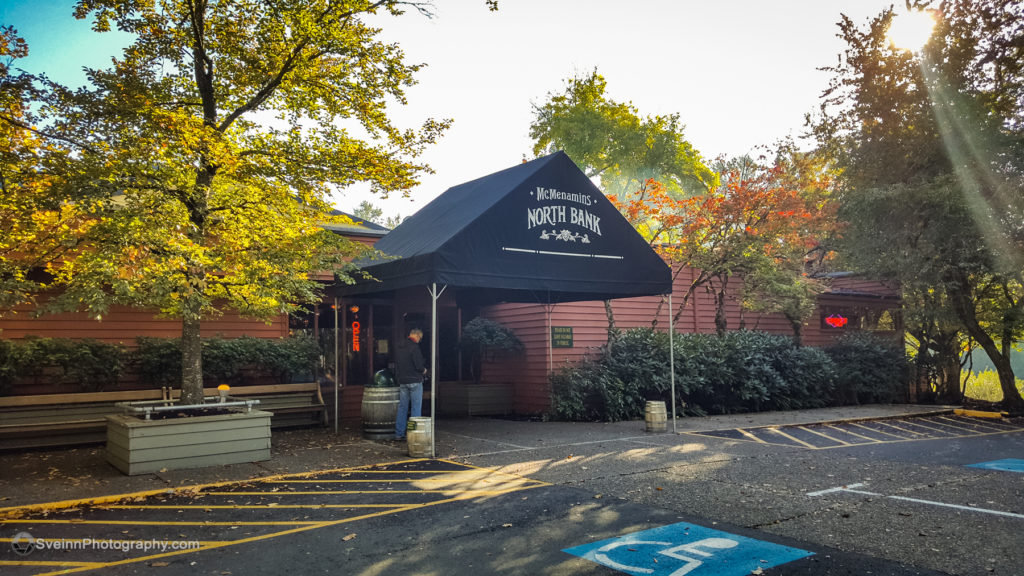 McMenamins North Bank opened in 2000.The building has been around since the late '70s. McMenamins took it over and made it their own.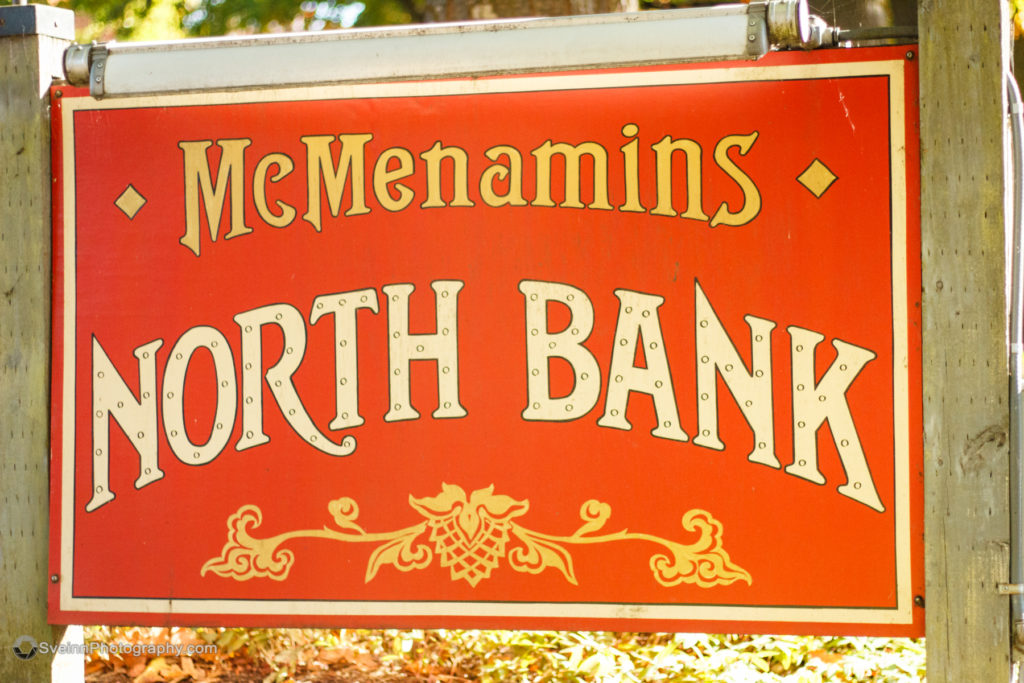 The North Bank has a beautiful dining area…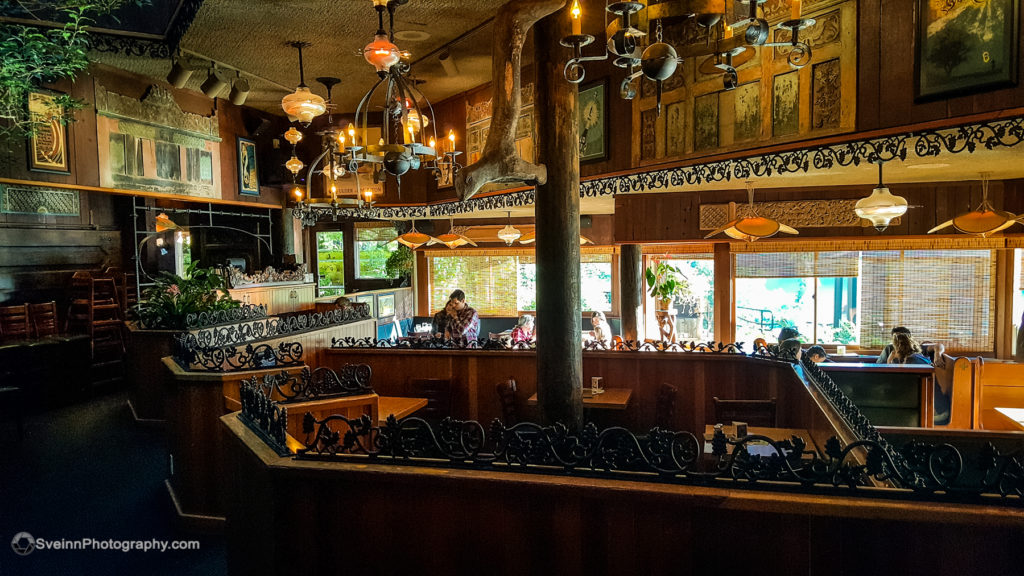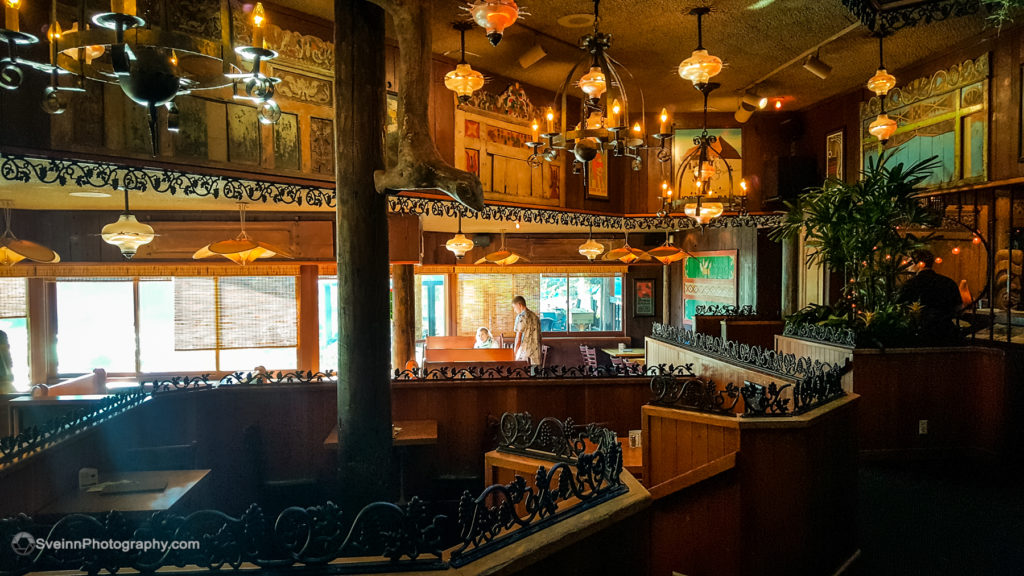 Very classy, very McMenamins. I can't say much more about the dining area because I spent all my time in here…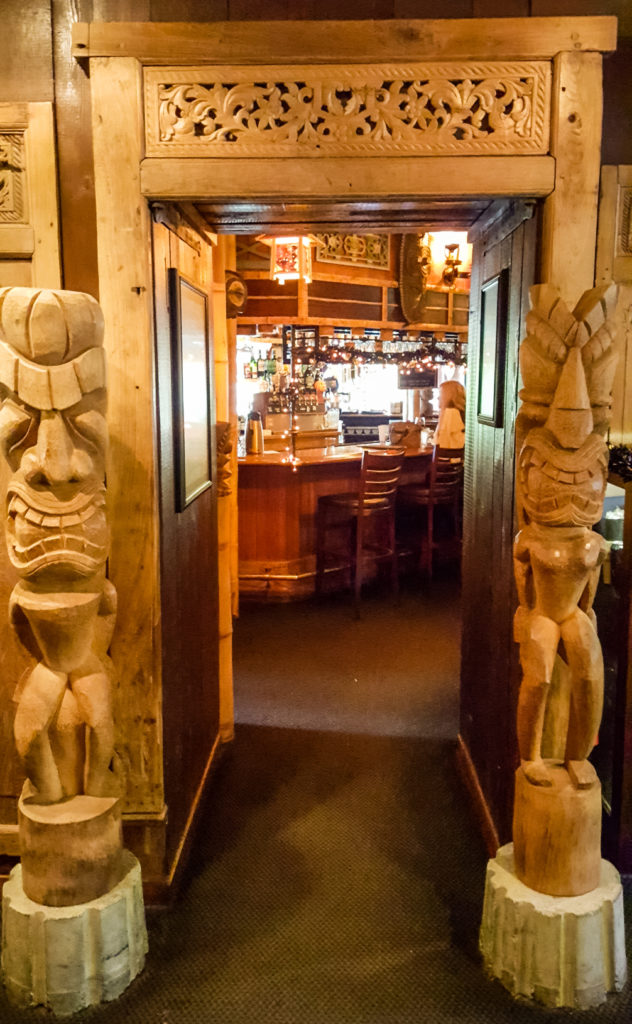 Welcome to the Kapu Hut! It's the bar at the North Bank and it's Tiki!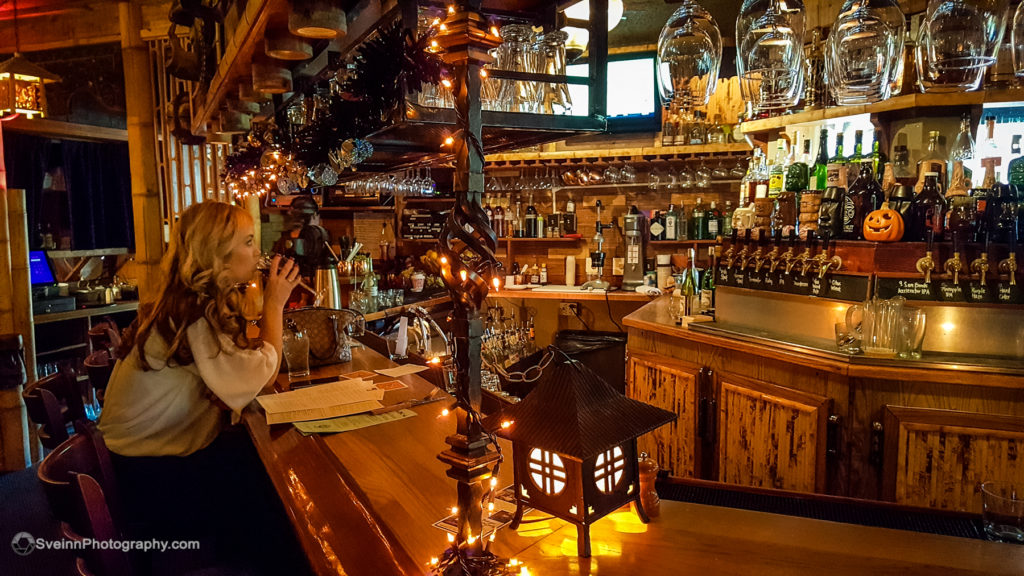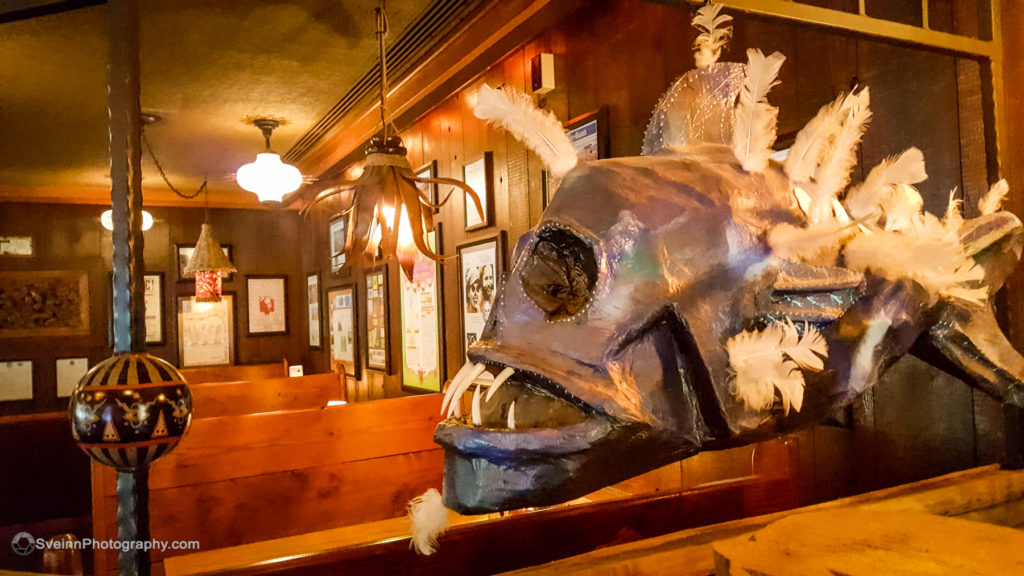 The Kapu Hut came to be in 2014. McMenamins knows how to do Tiki right. Kapu Hut is great and is home to many Tikis.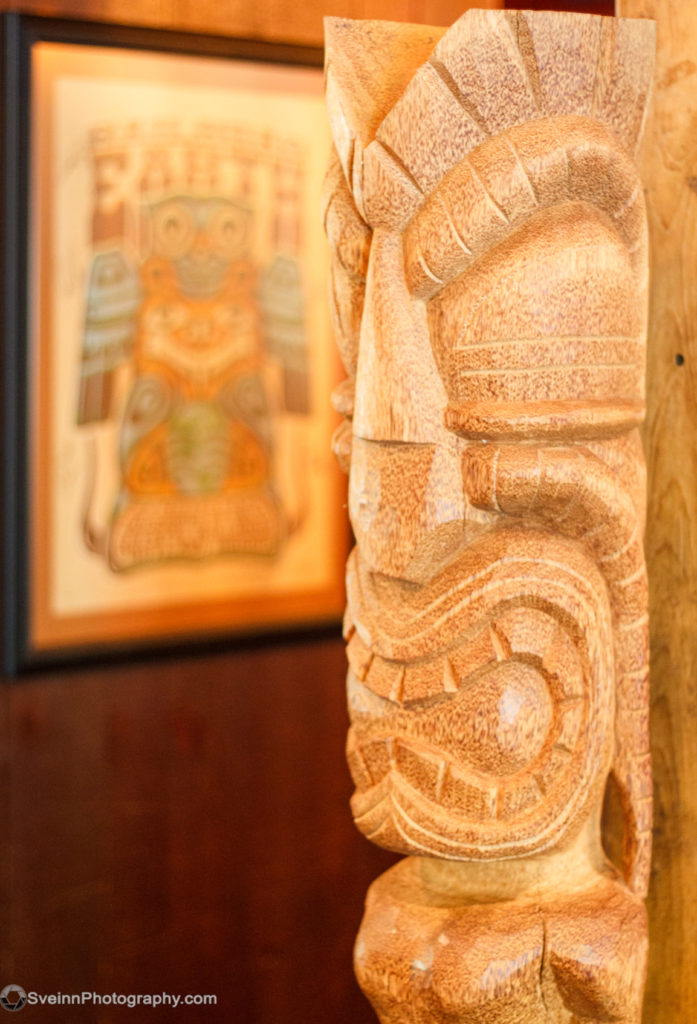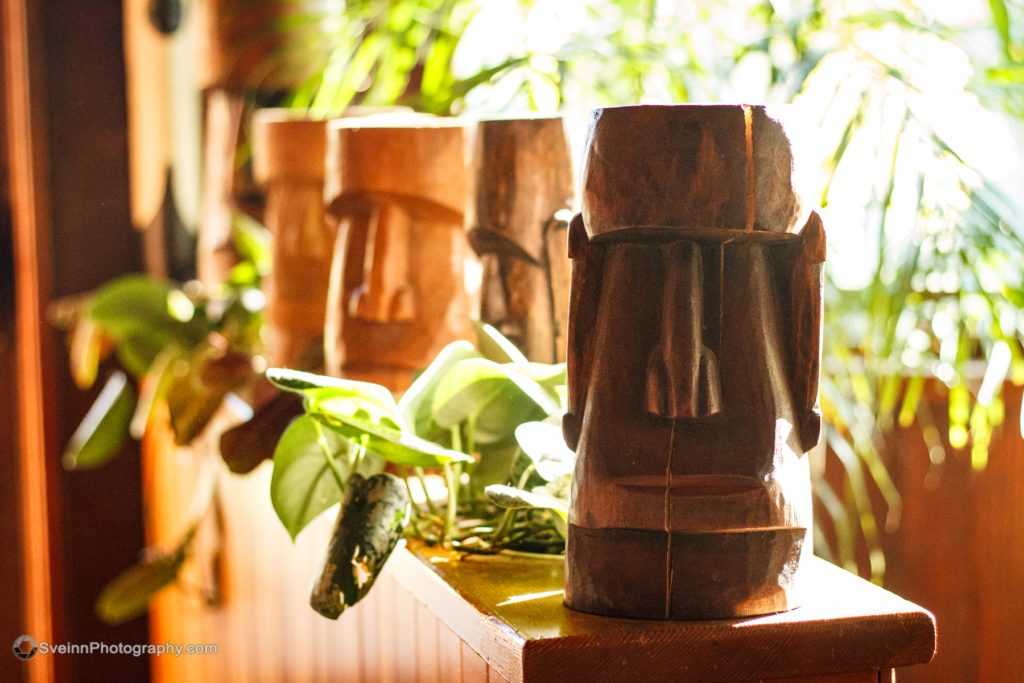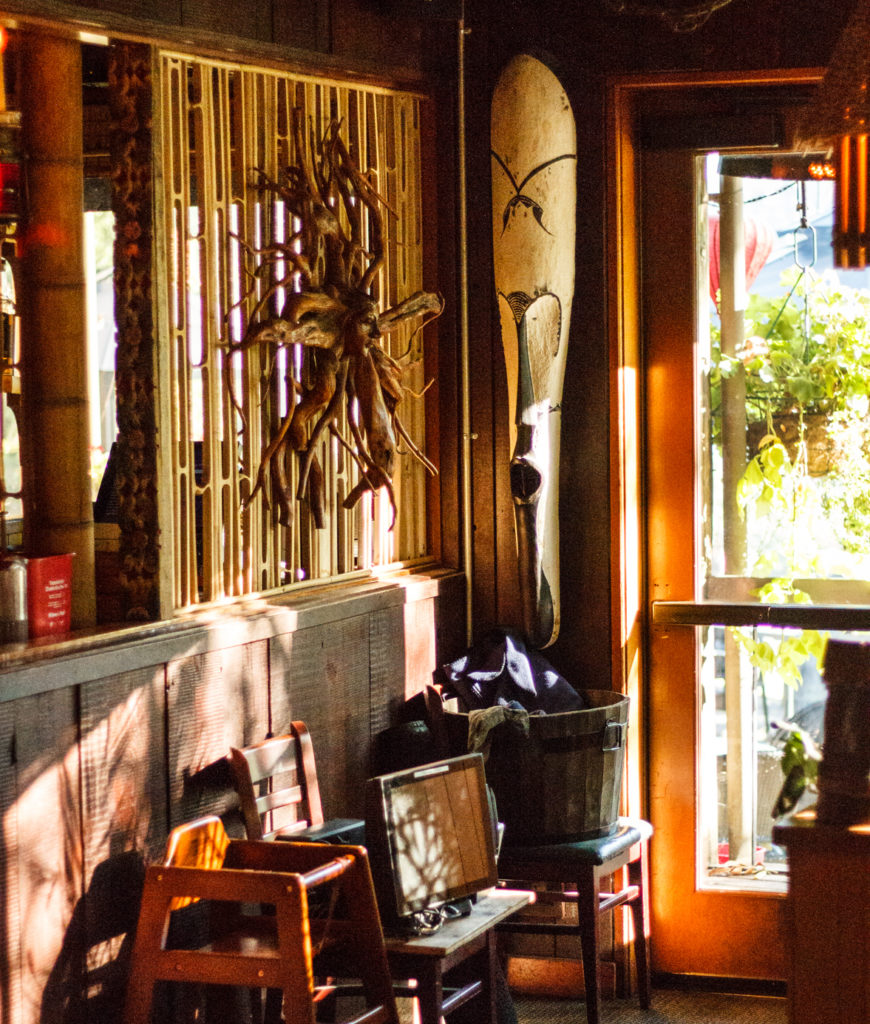 And one thing I love about Kapu Hut is that is still maintains its McMenamins vibe.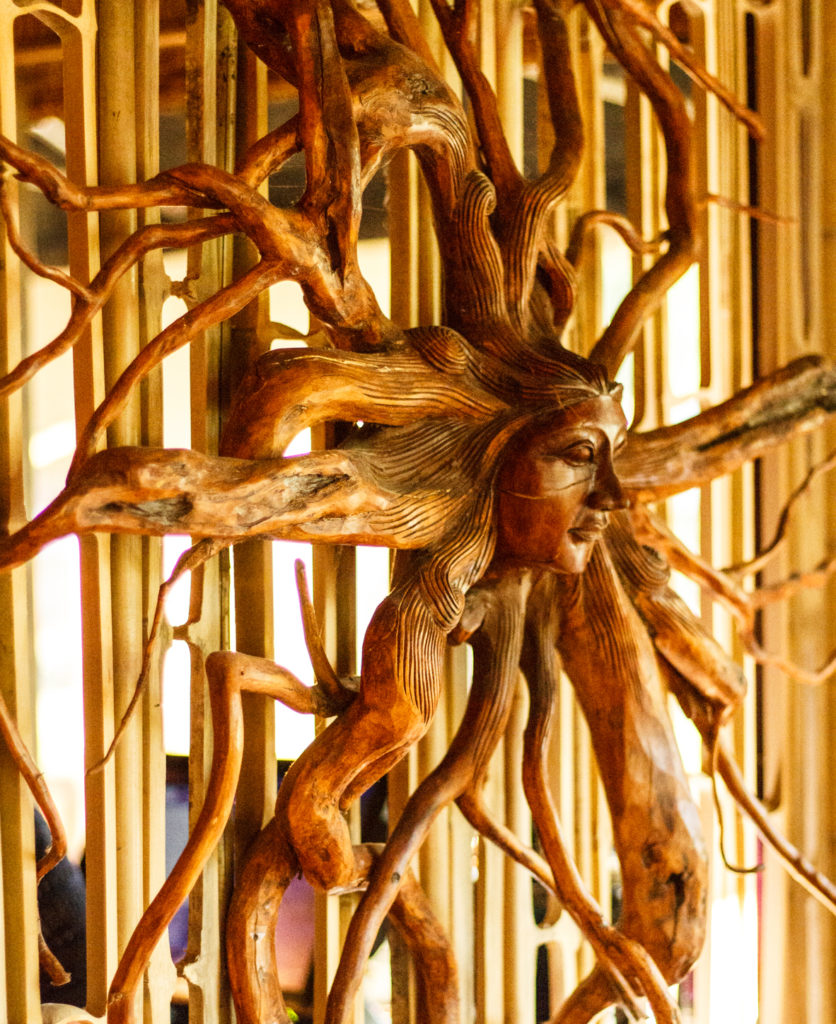 The drinks at Kapu Hut are solid as well.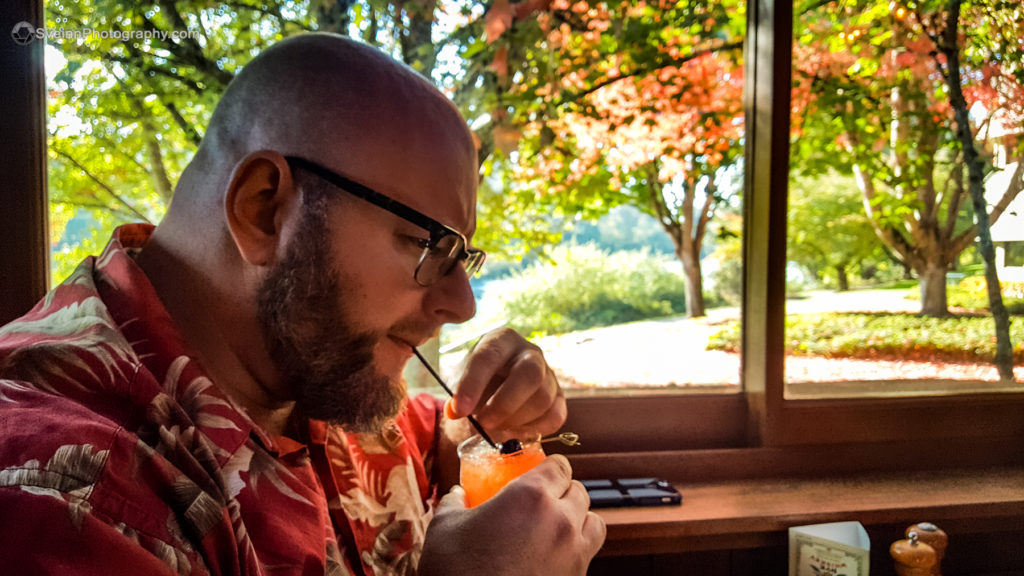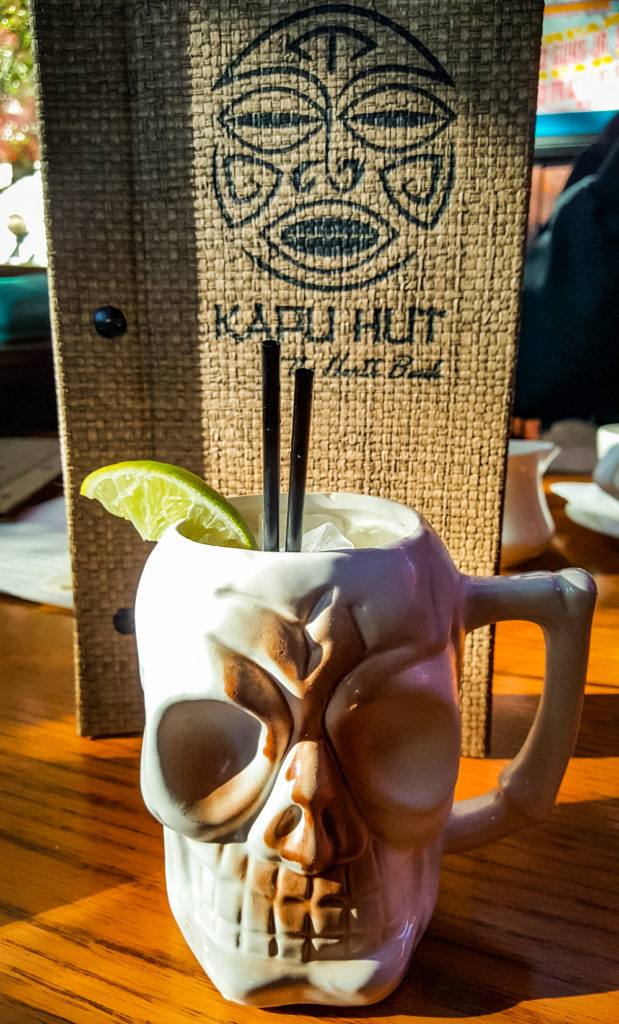 You can order a Tiki Flight consisting of three smaller servings of a Jungle Bird, a Mai Tai, and a Singapore Sling…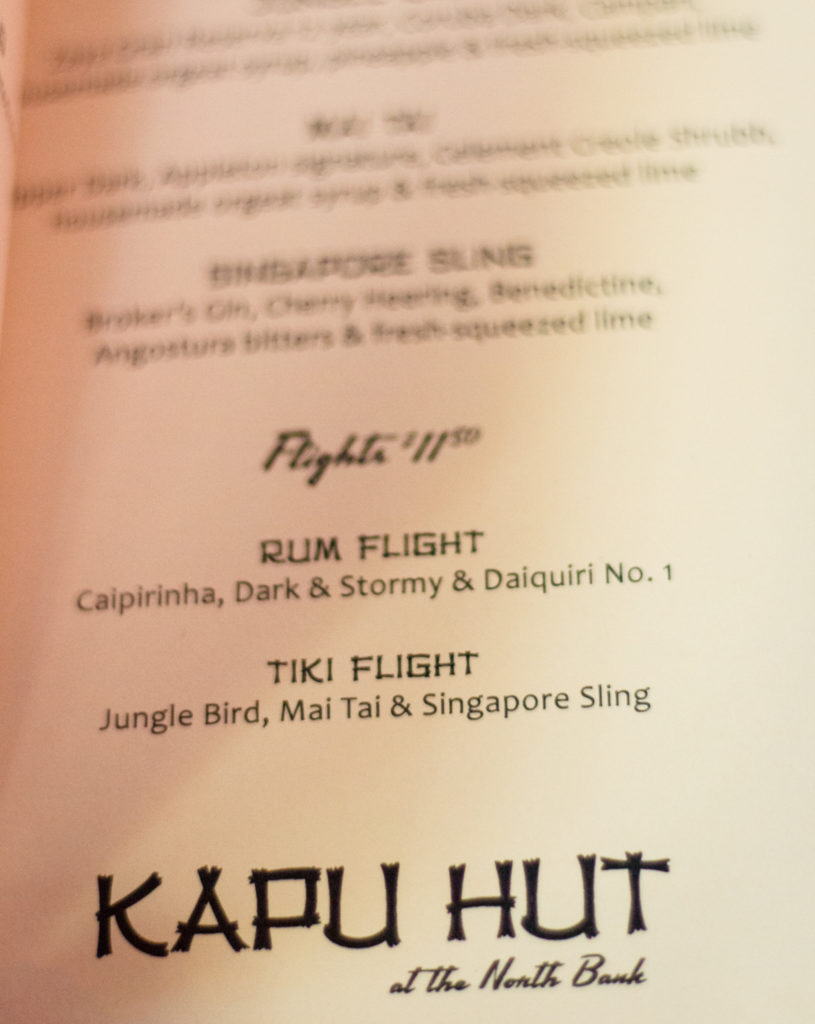 That's just what I did!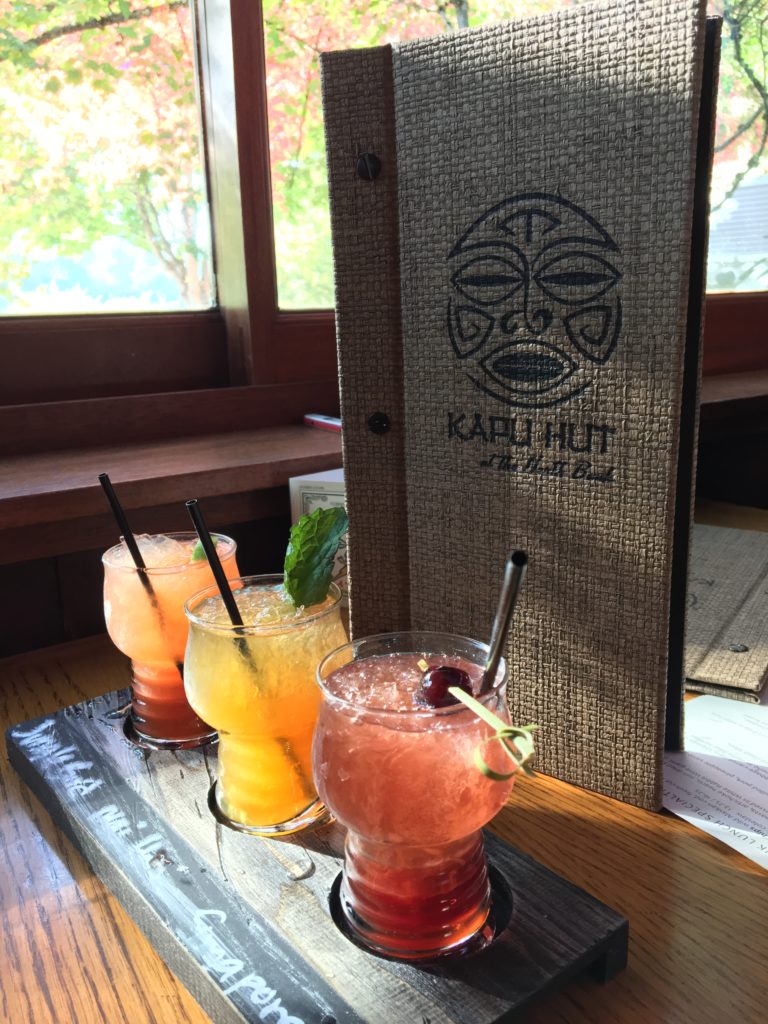 All three drinks were great and totally hit the spot.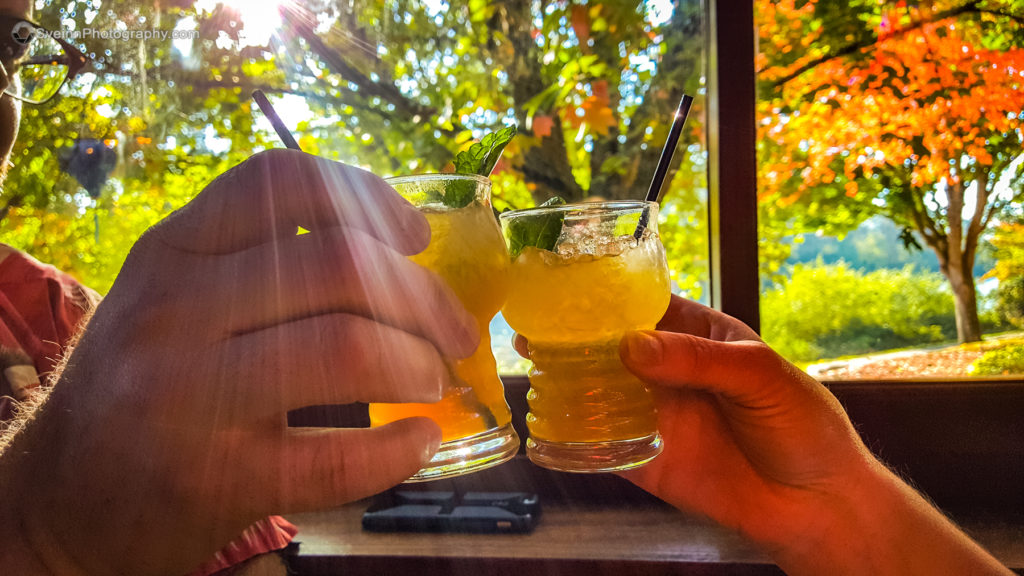 If you are in Eugene, Oregon and you like Tiki, you need to stop in at the North Bank and have a couple drinks at Kapu Hut. Ask for Josh…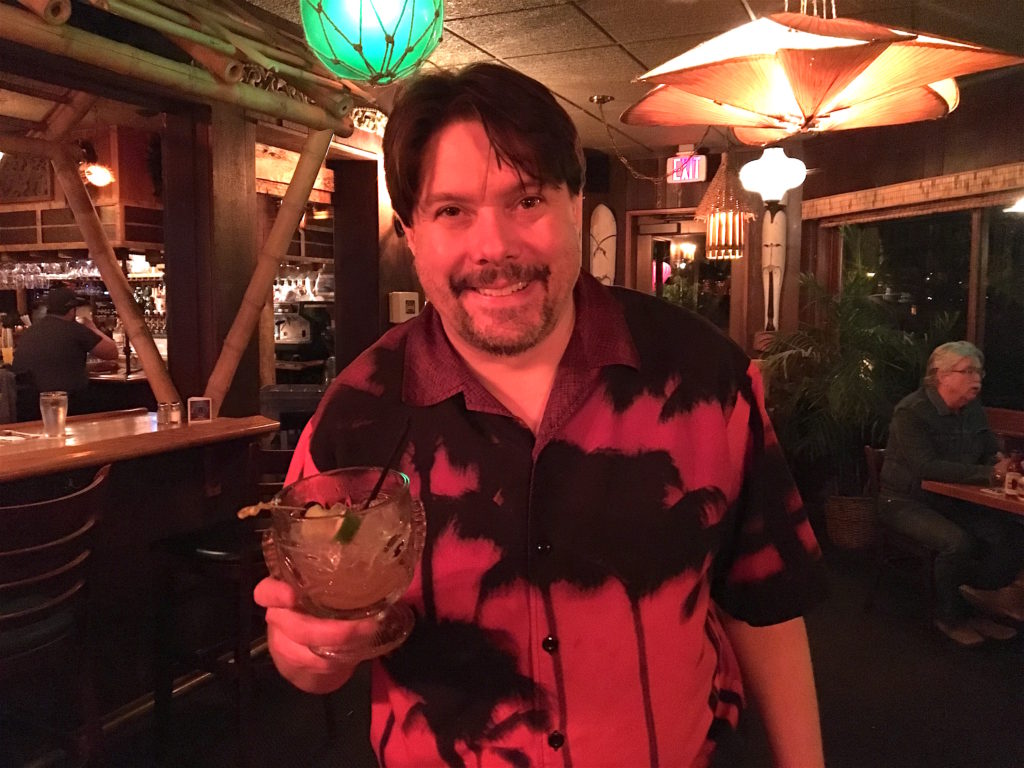 He took care of my drink needs and he will take care of yours as well!
I'd like to thank Sveinn Kjartansson for his pictures used for this post.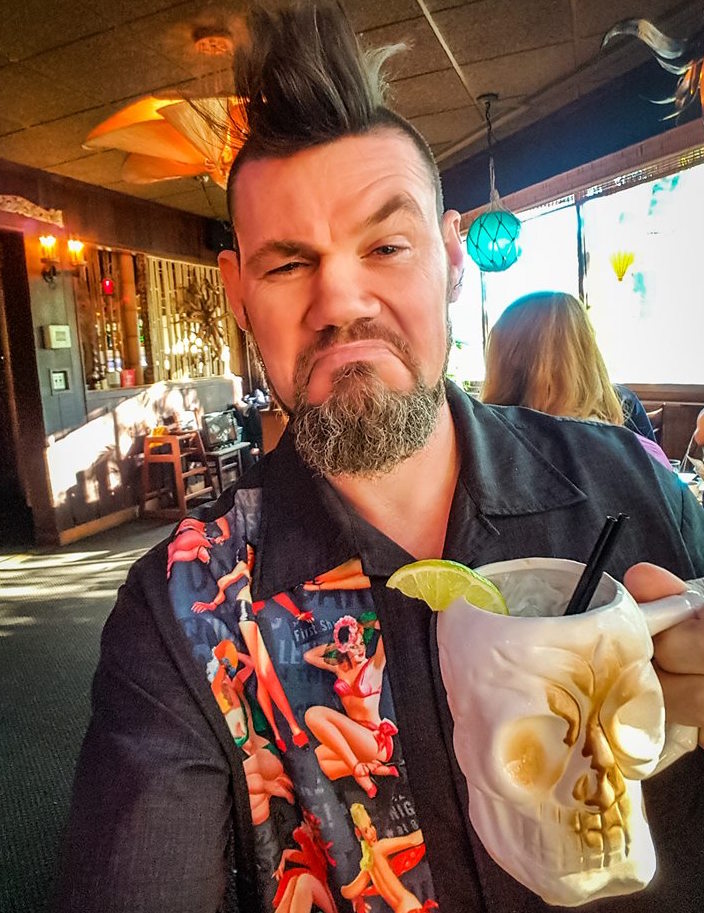 Check out Sveinn's website.
And give his Facebook page a big "Like."