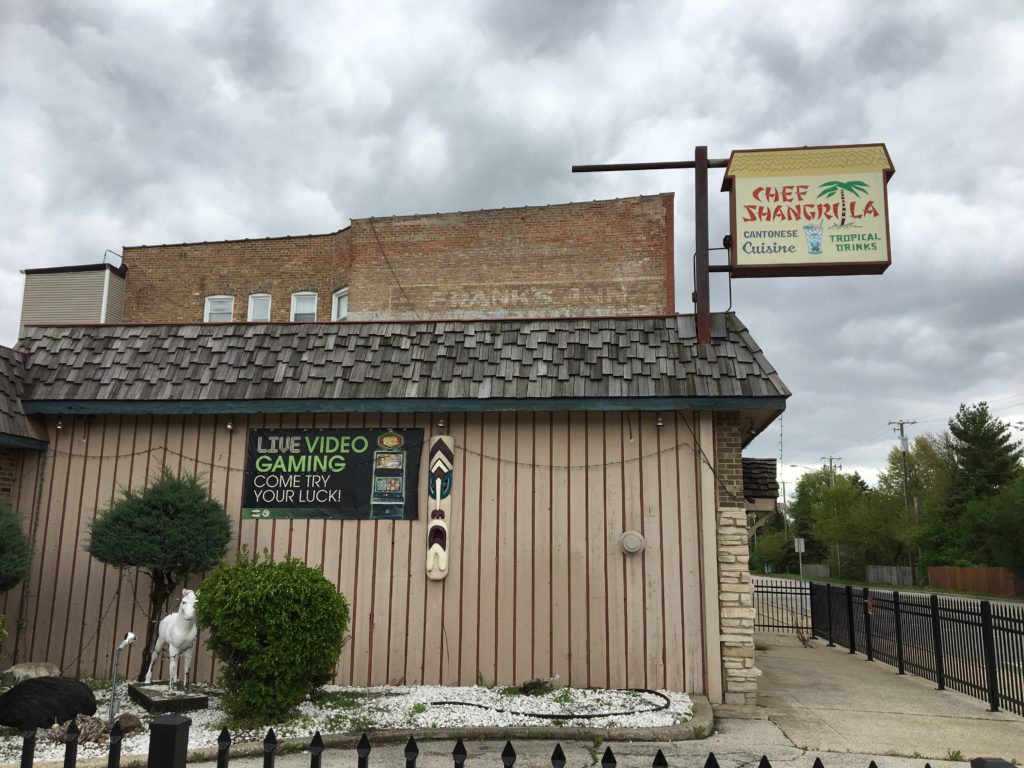 Can a Chinese restaurant be more Tiki than a Tiki bar?
That answer is YES! Chef Shangri-La, located outside of Chicago's city limits in North Riverside, has more Tikis than some Tiki bars!
Chef Shangri-La isn't the first Chinese Tiki bar I've been to and it won't be the last. Chinese restaurants—the good ones anyway—are perfect environments for Tiki escapism. Chef Shangri-La is a perfect example of this.
First off, there are no windows…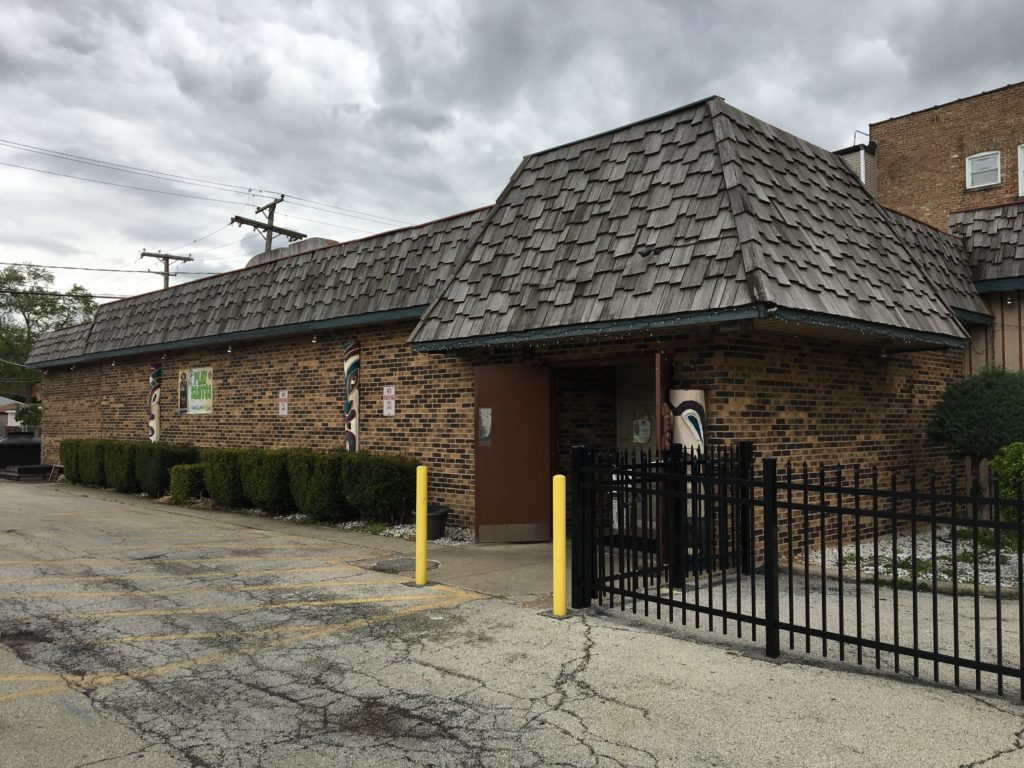 And you head down this dark walkway before you enter the dining area. The outside world is far away, literally.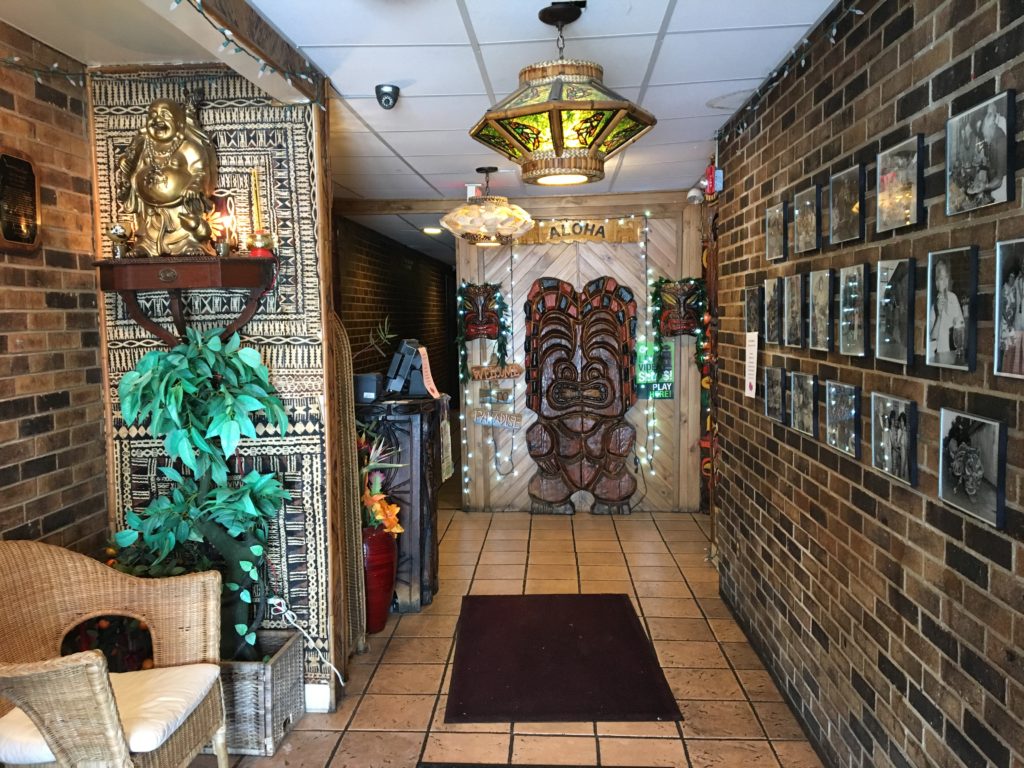 It's not uncommon to find bamboo at a Chinese restaurant. It's used in both Asian and Polynesian cultures. Chef Shangri-La's décor is beautiful…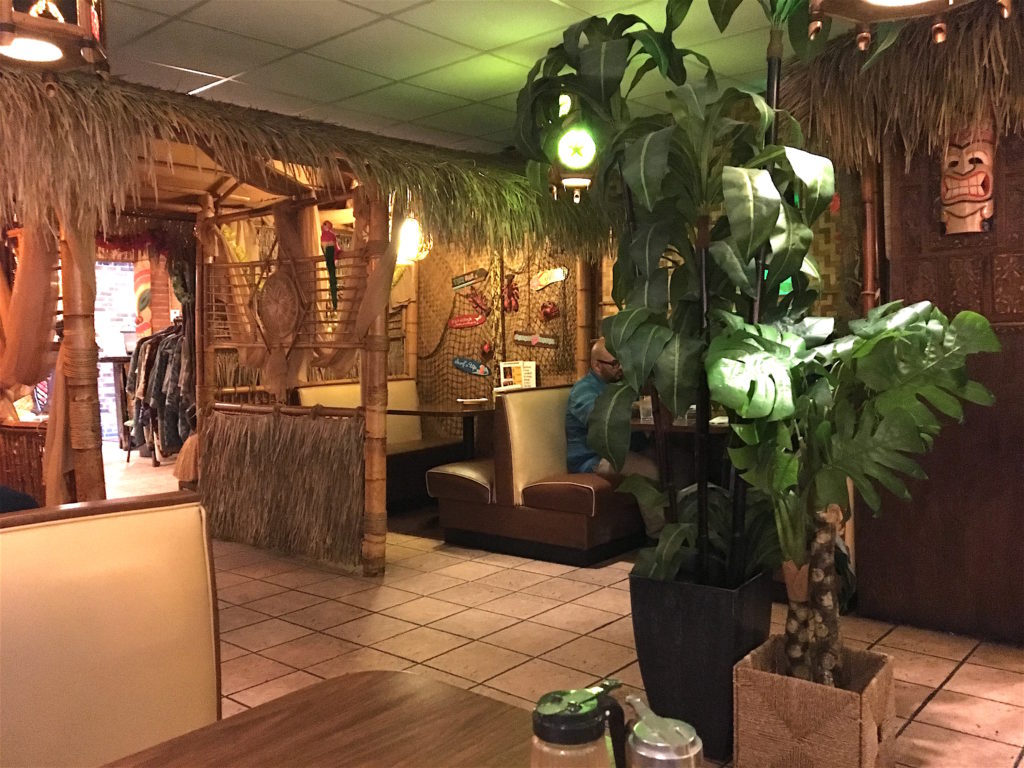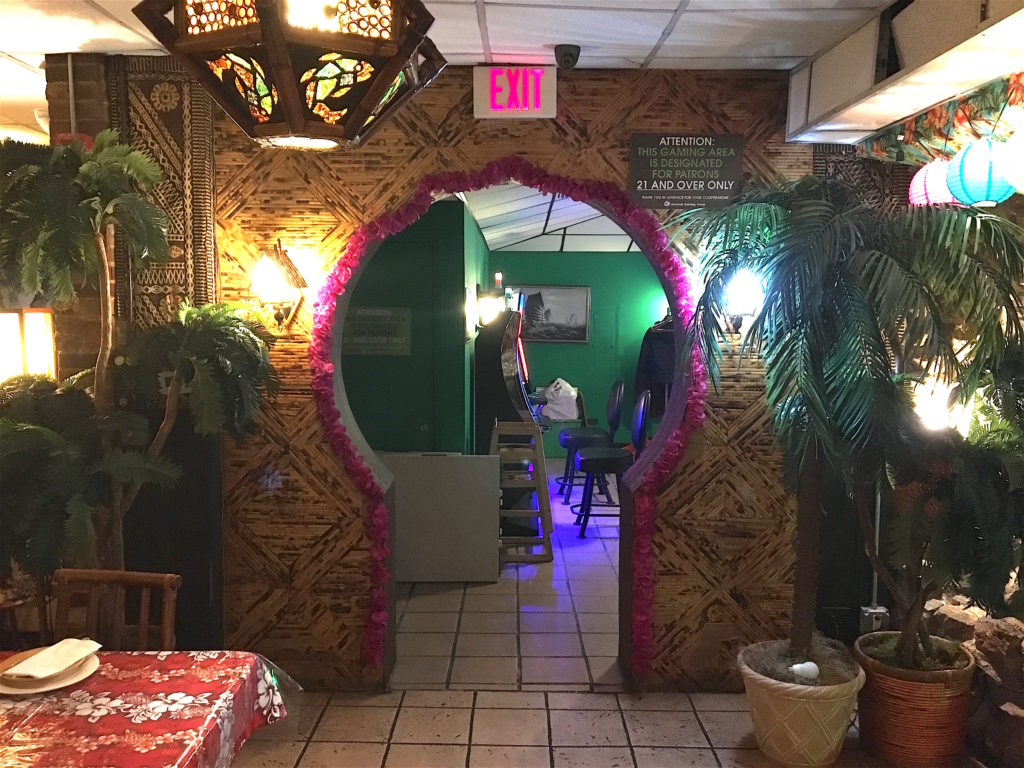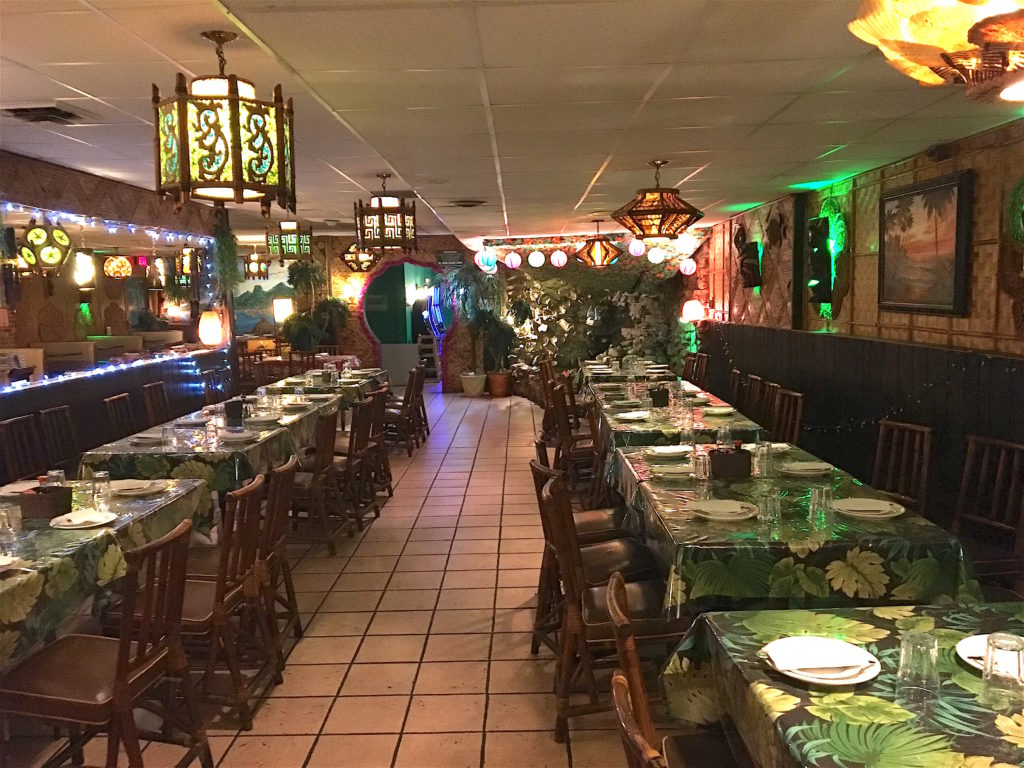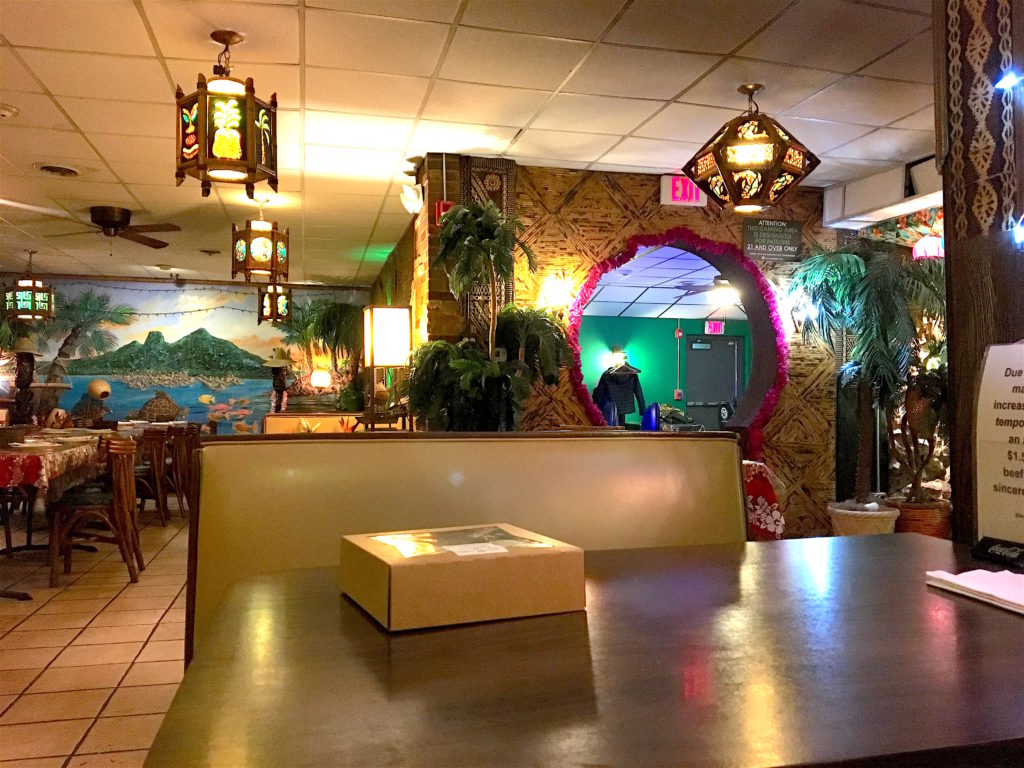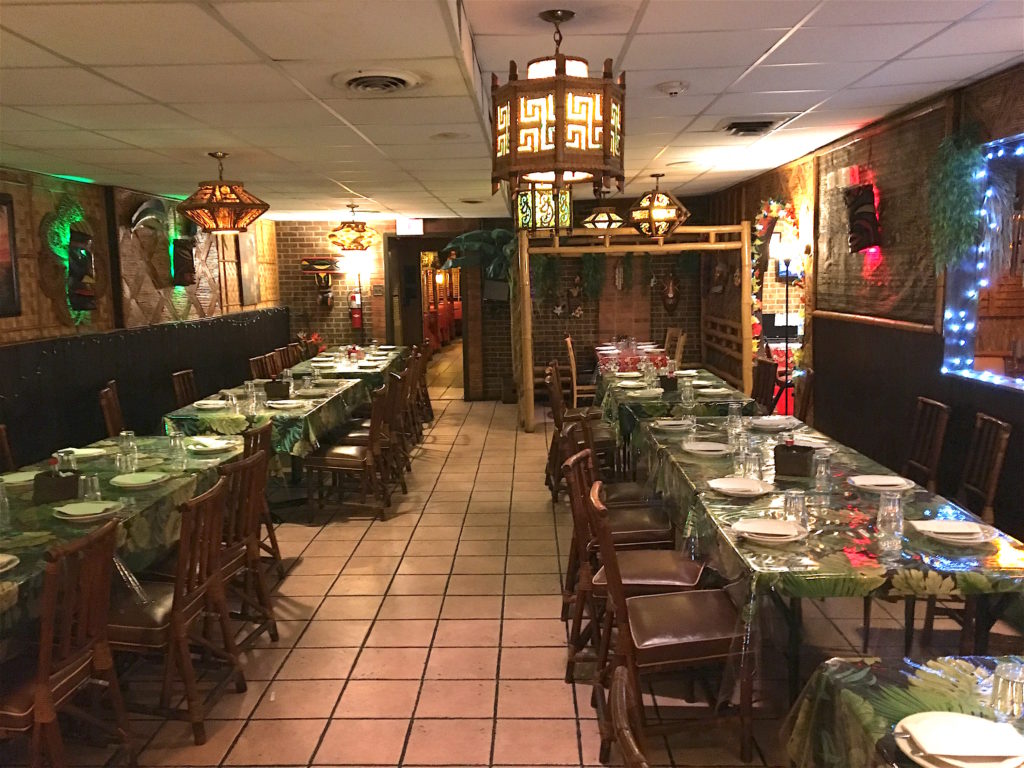 I'm a sucker for waterfalls and Chef Shangri-La's is huge. The waterfall takes up one corner of the dinning area…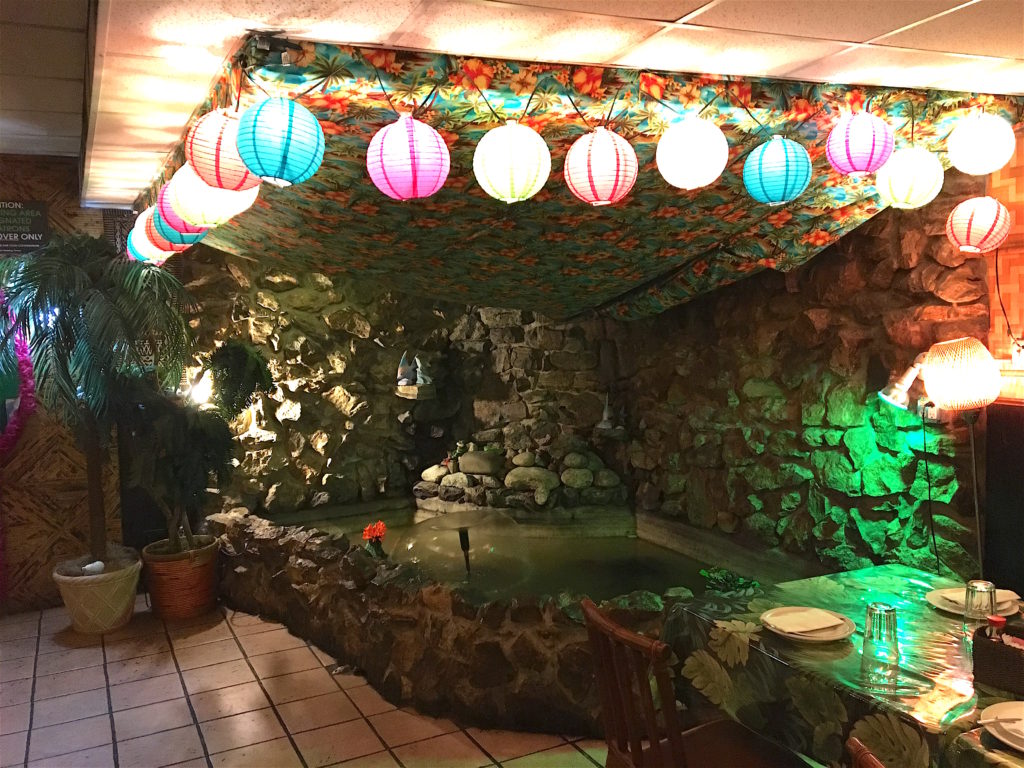 It's not a Tiki bar unless you serve Tiki drinks. Chef Shangri-La has that covered. The drink menu is vast…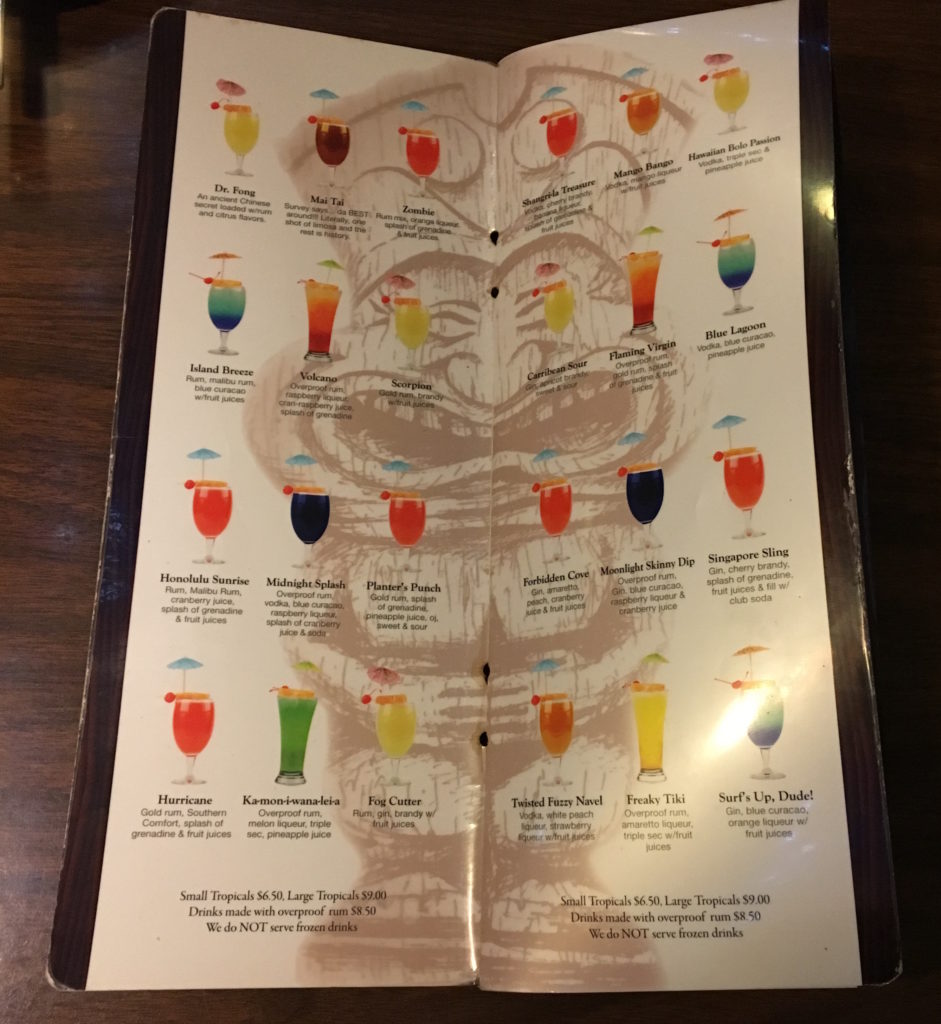 I ordered a Flaming Virgin…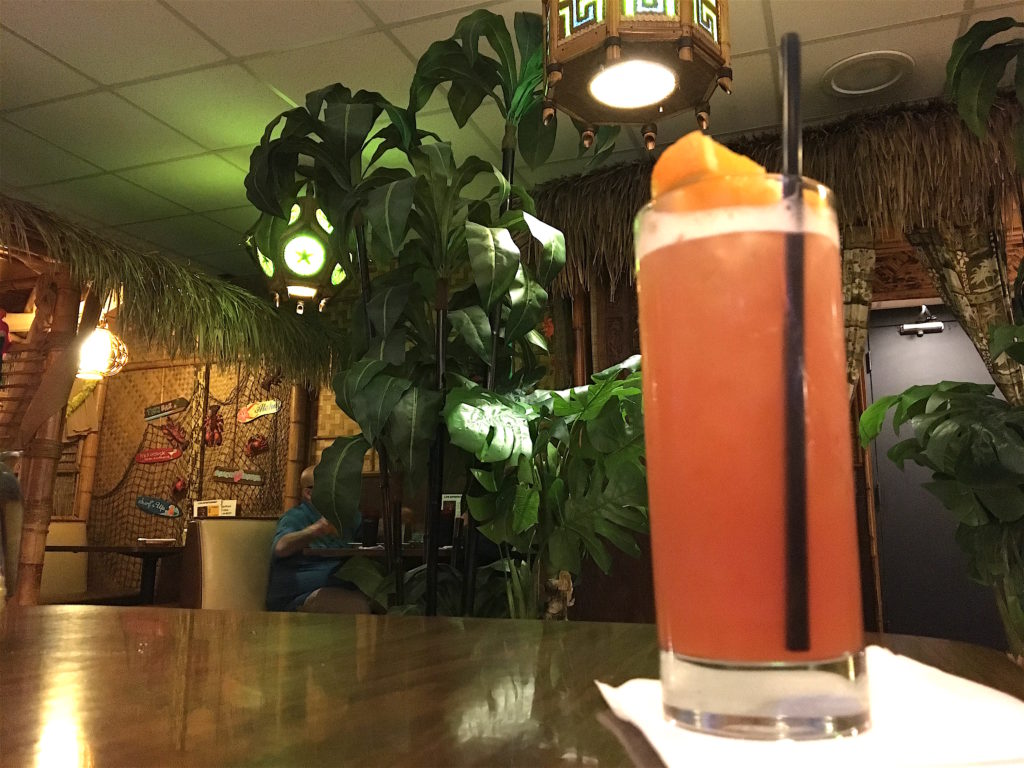 This was no virgin drink! It's strong and fruity. Most of the drinks at Chef Shangri-La are this way and it's best to enjoy them while chowing down on some great Chinese food.
But if you're here just for the drinks, feel free to hang out in the lounge…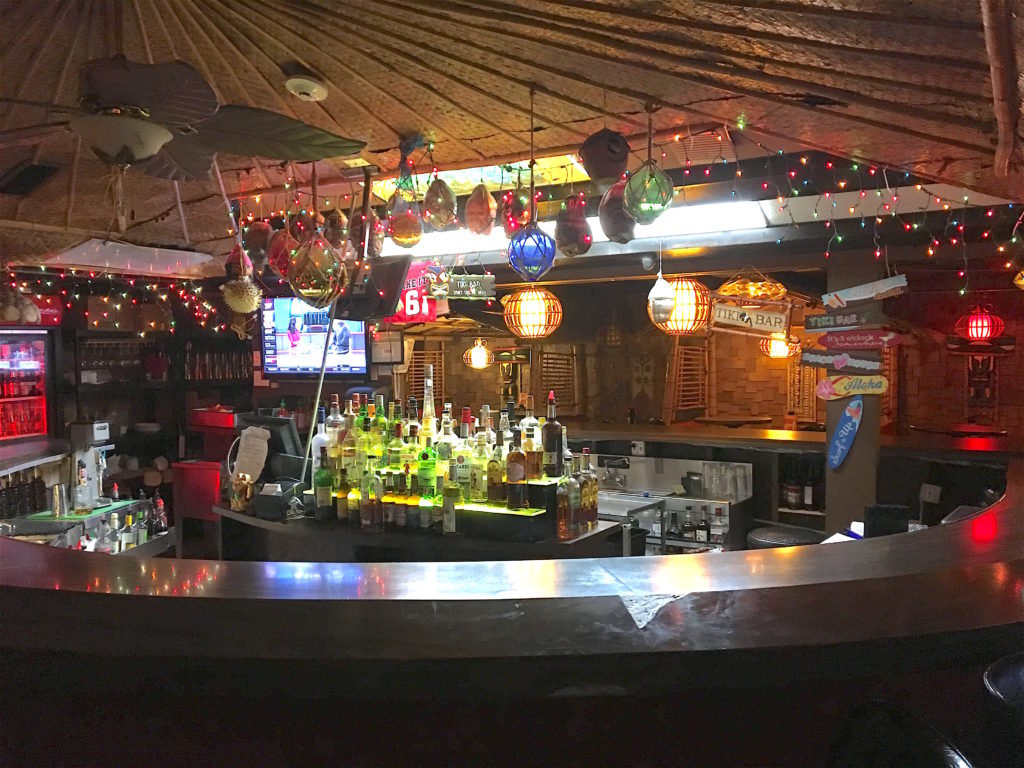 It's dark and has big bamboo booths for escaping the real world…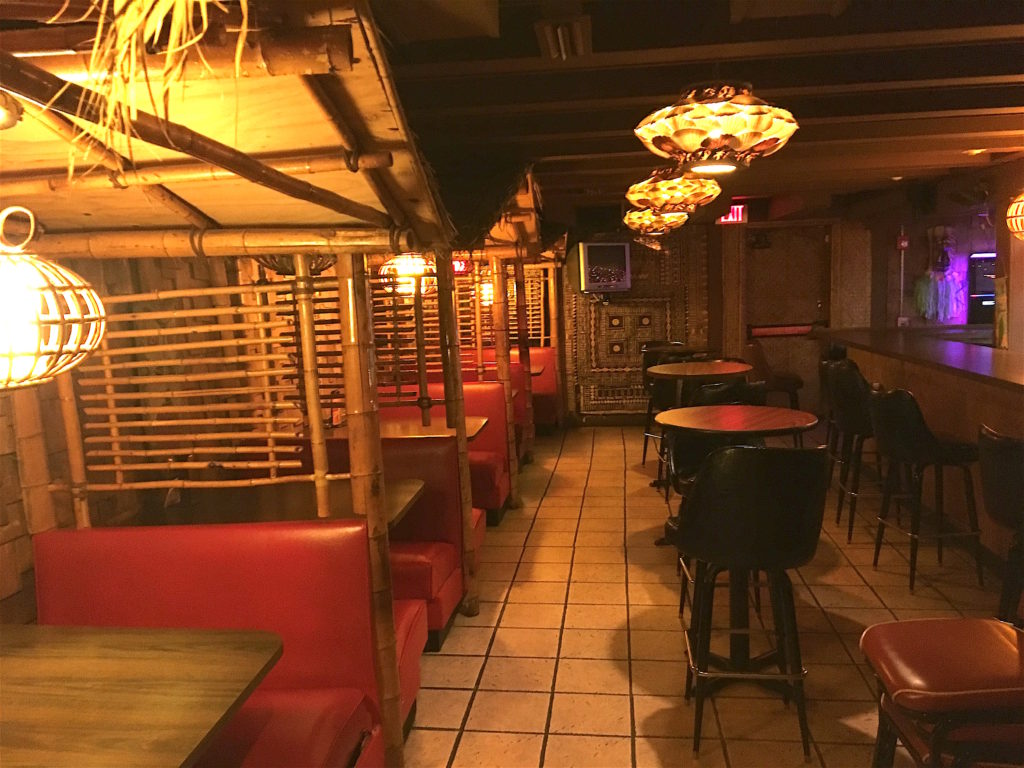 As they say, it's not a Tiki unless there are Tikis. Chef Shangri-La has any army of Tikis to greet you as you come through the door…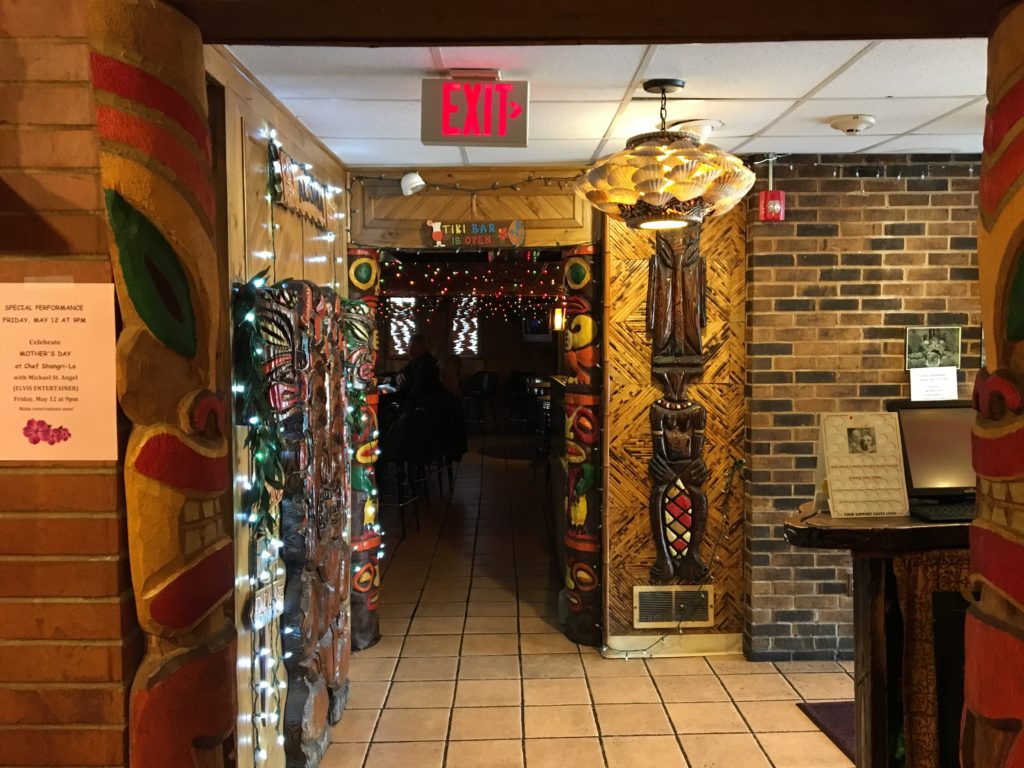 Chef Shangri-La is the perfect place for a nightcap or a tasty end to a night out on the town. Actually, why go out when all the fun can be had here!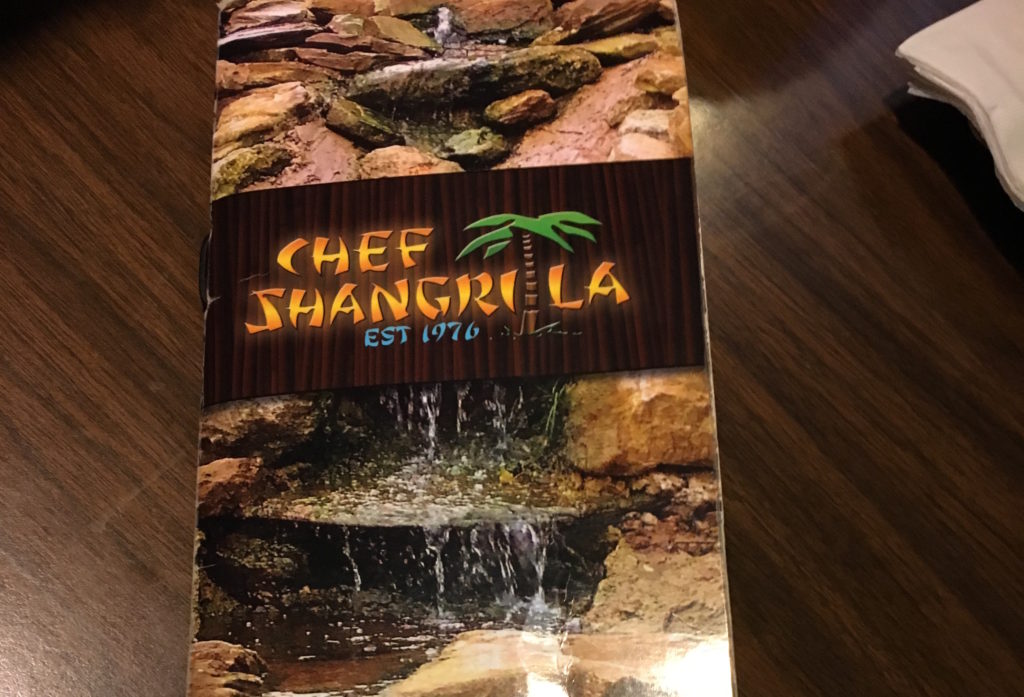 Oh yeah, don't forget to hit up the gift shop on your way out!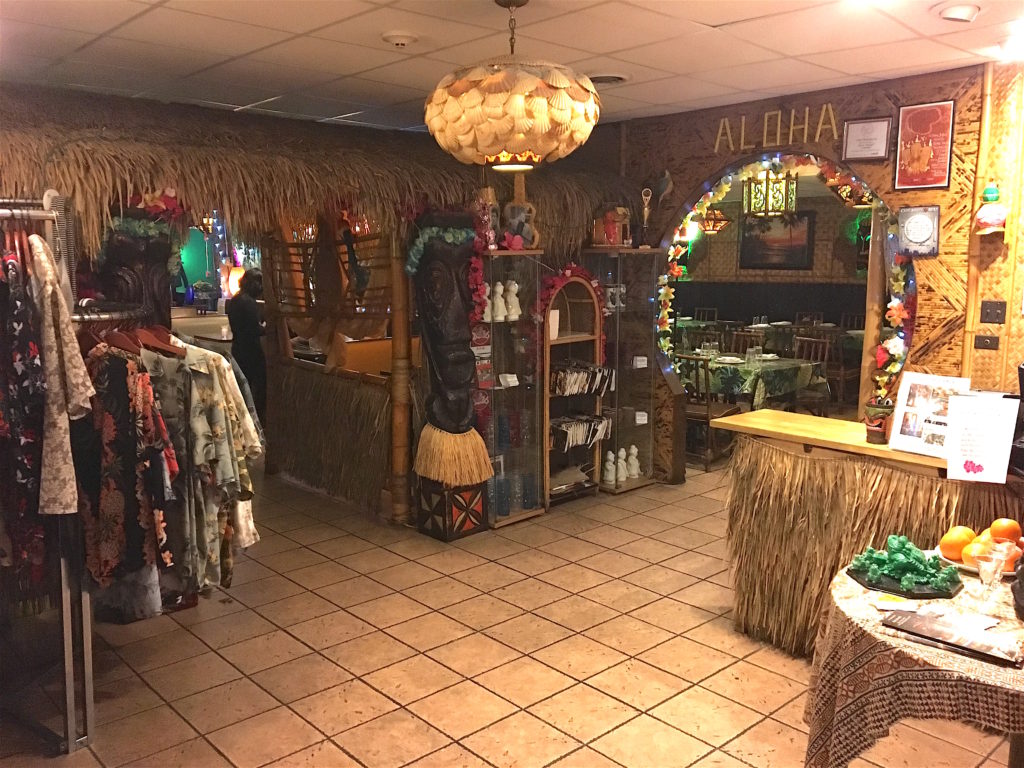 Here is Chef Shangri-La's website