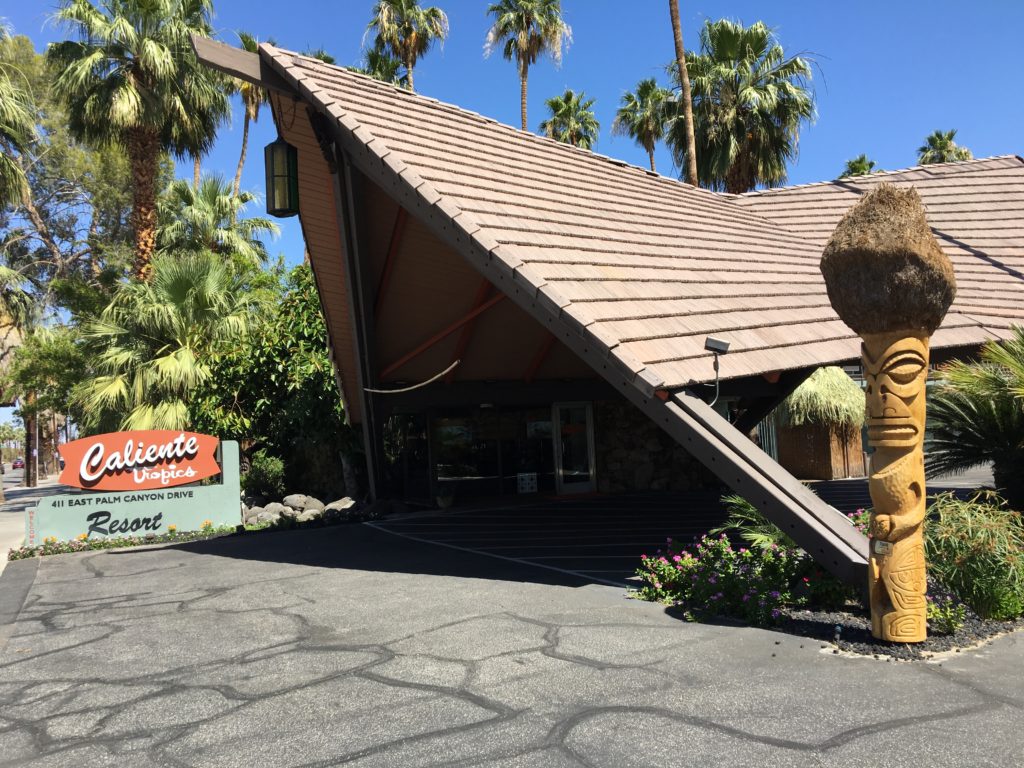 I remember when Palm Springs didn't have any Tiki bars…
This is totally true! Tonga Hut and Bootlegger Tiki opened up just a few years ago. Before that, the only thing Tiki was Caliente Tropics.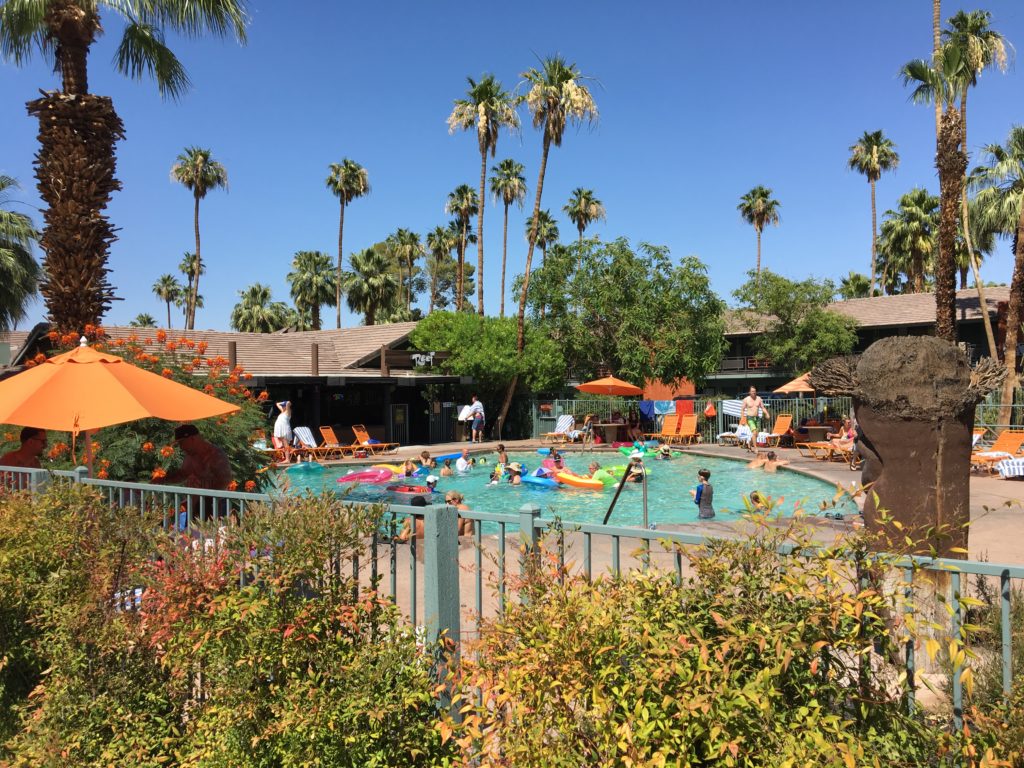 The Caliente Tropics Resort is like a Tiki time machine. Staying at Caliente Tropics is like going back to the early '60s when the idea of a Tiki hotel was not out of the ordinary.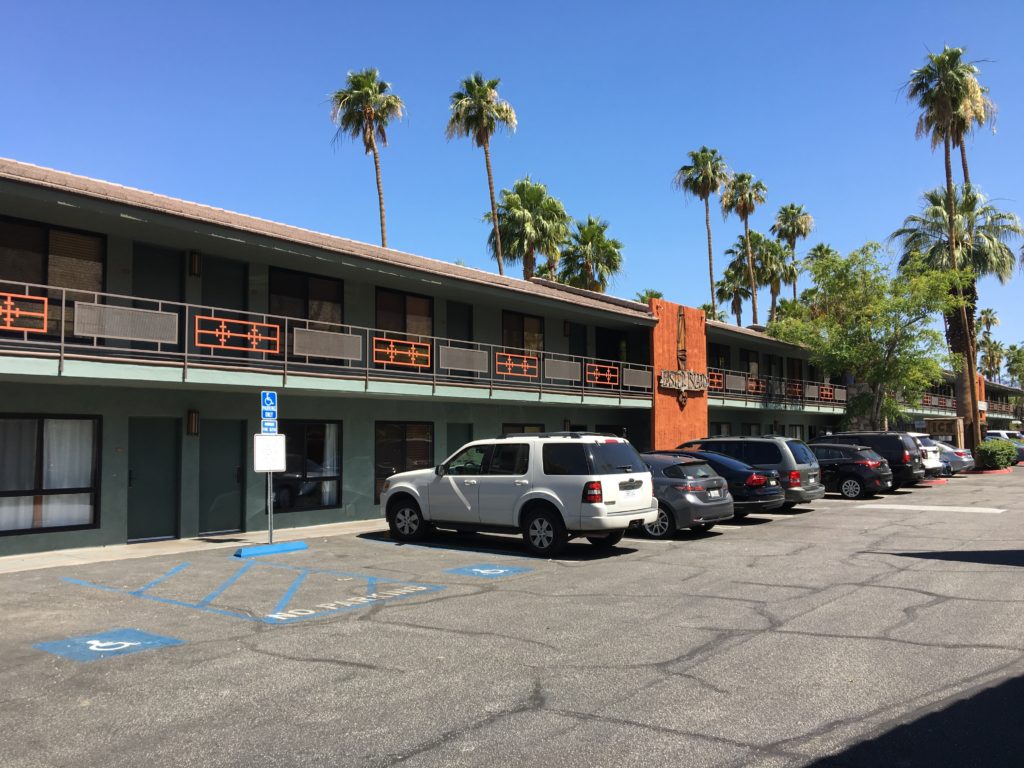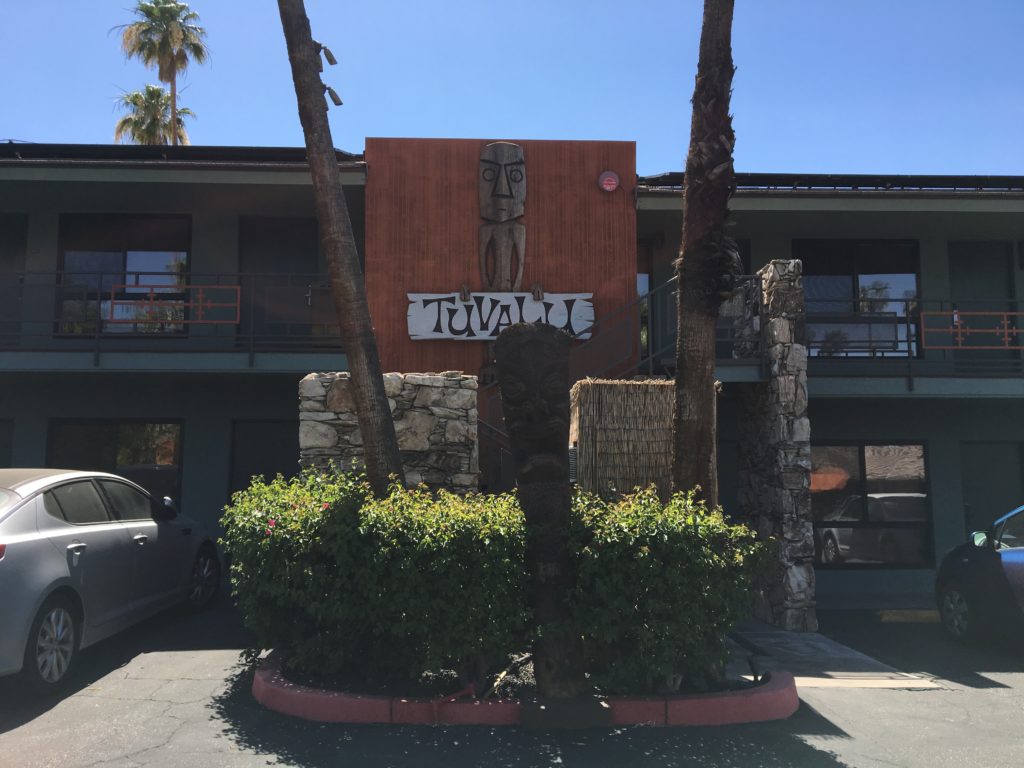 If you're planning a trip to Palm Springs and you love Tiki, this is where you're going to be staying!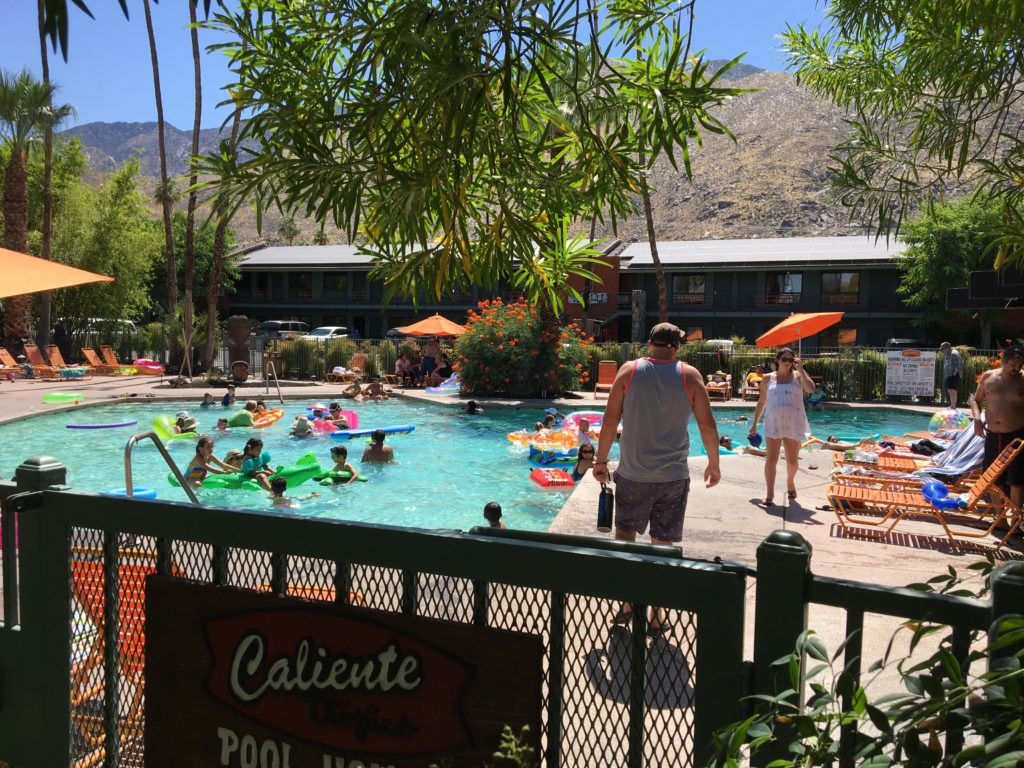 Oh, did I mention that there's a Tiki bar on site?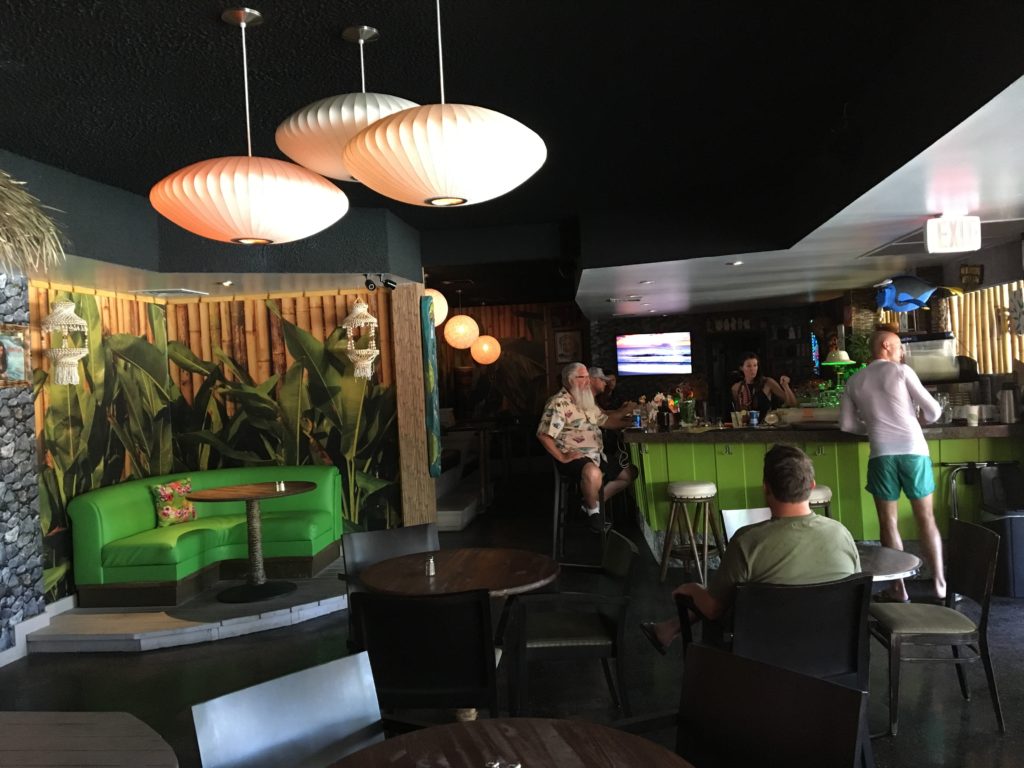 There totally is! It's called the Reef and having a Tiki bar walking distance from your hotel room is priceless.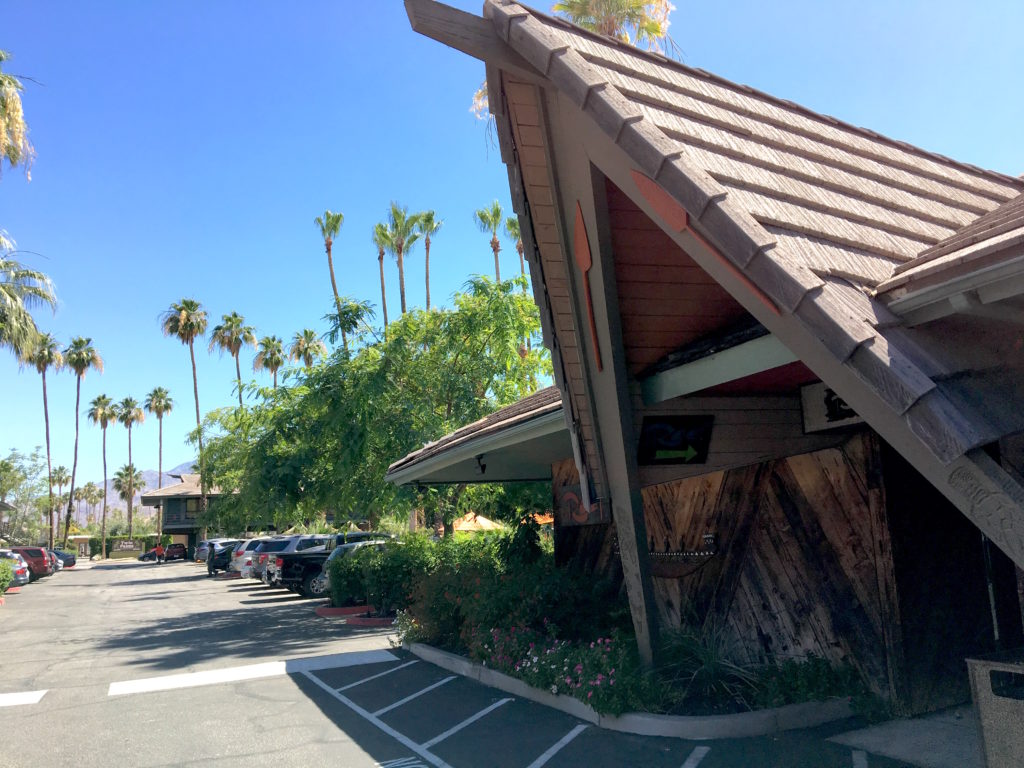 The Reef has a Mid-Century, nautical Tiki vibe going on…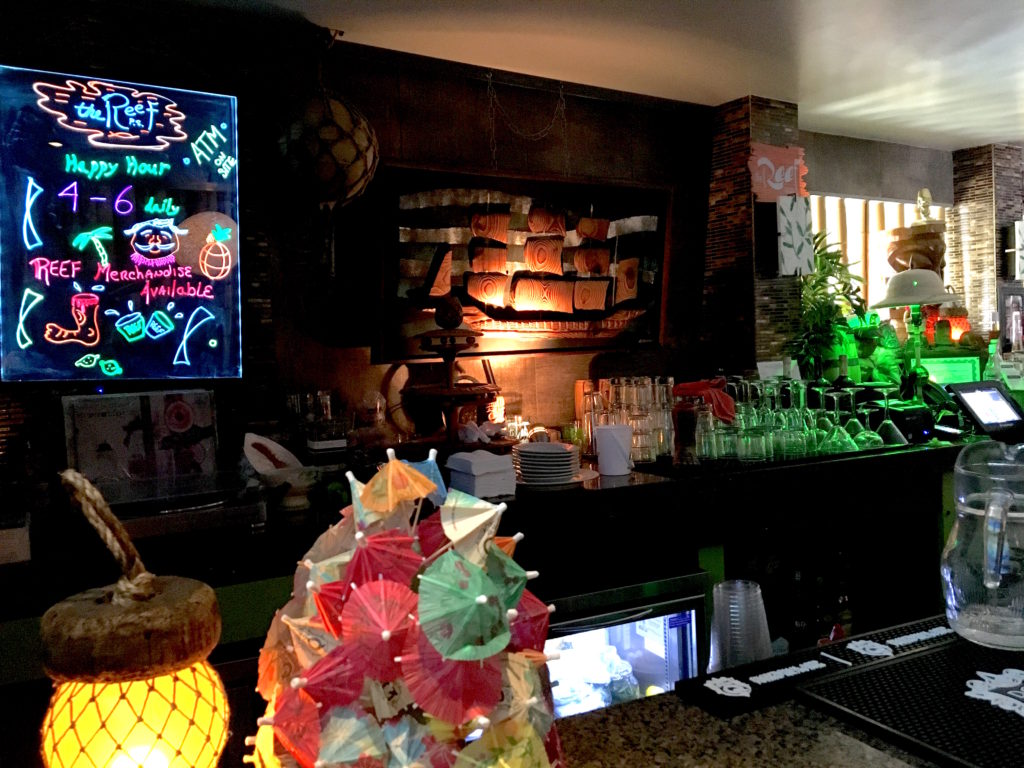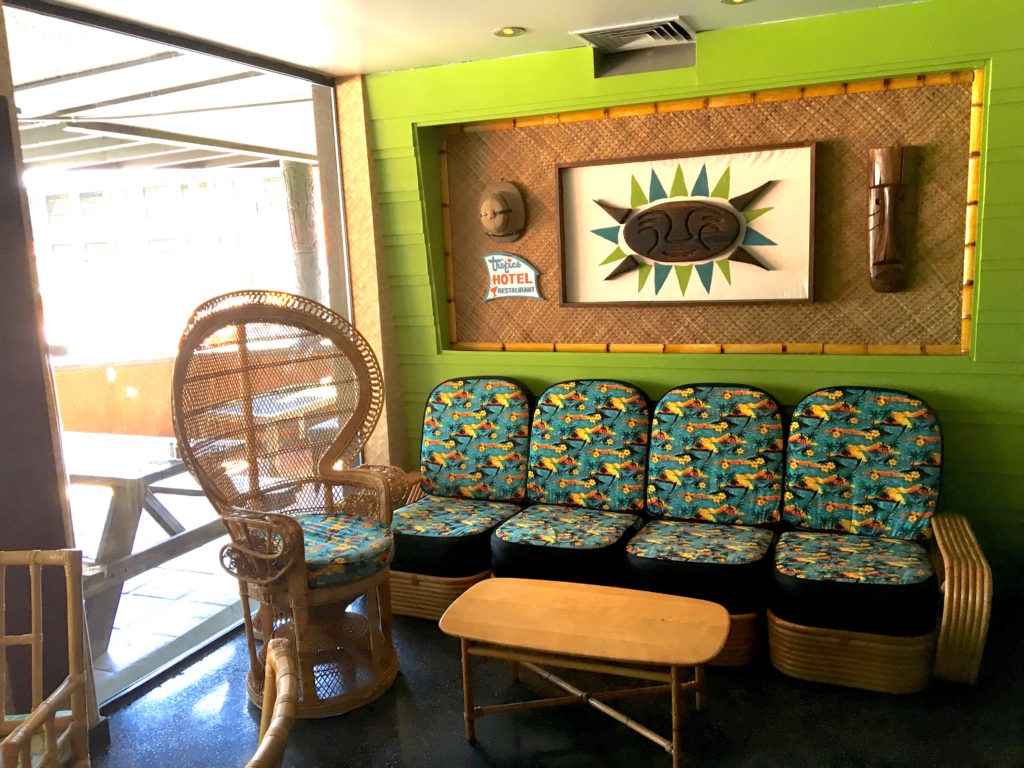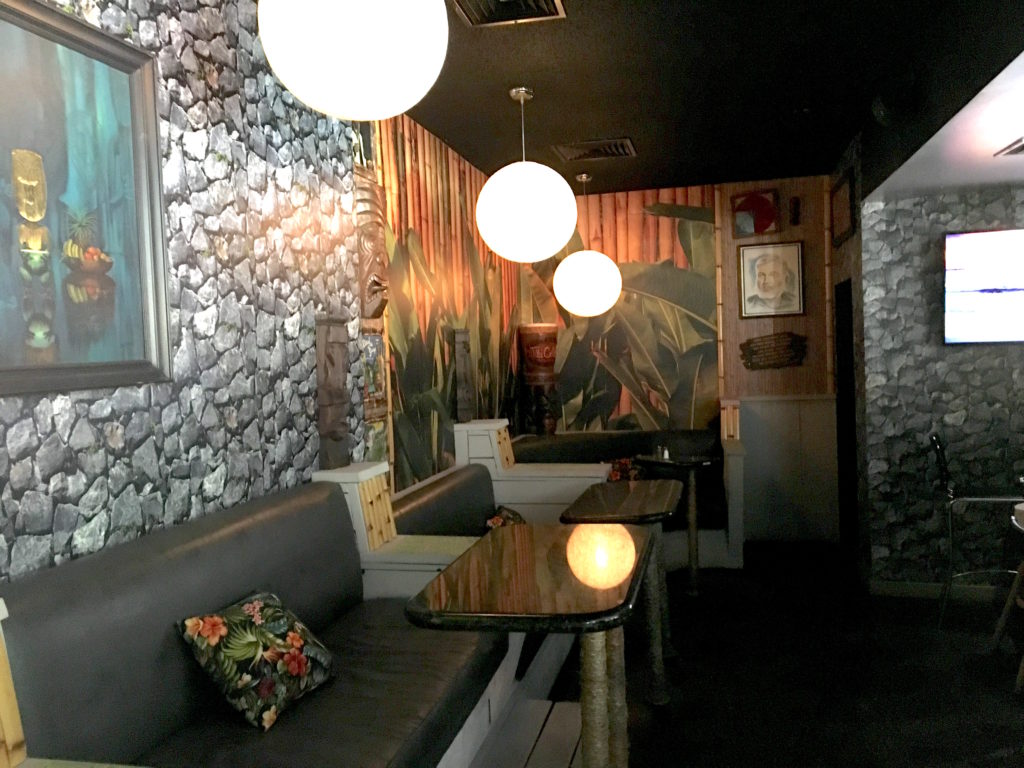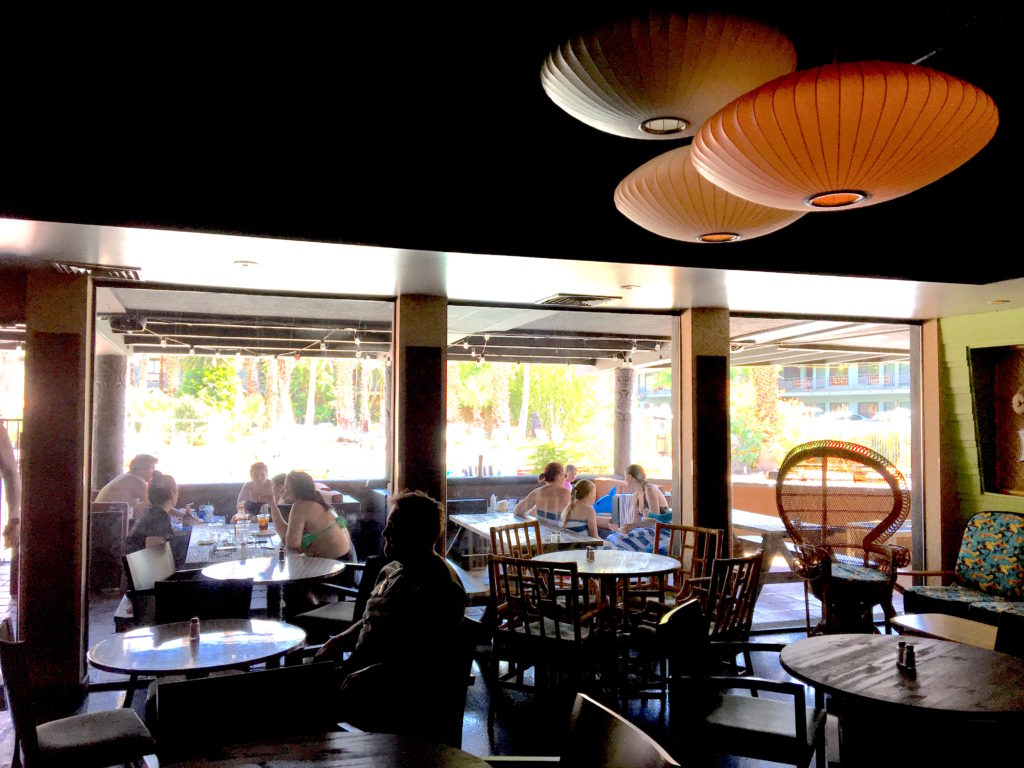 And the drink menu is pretty extensive…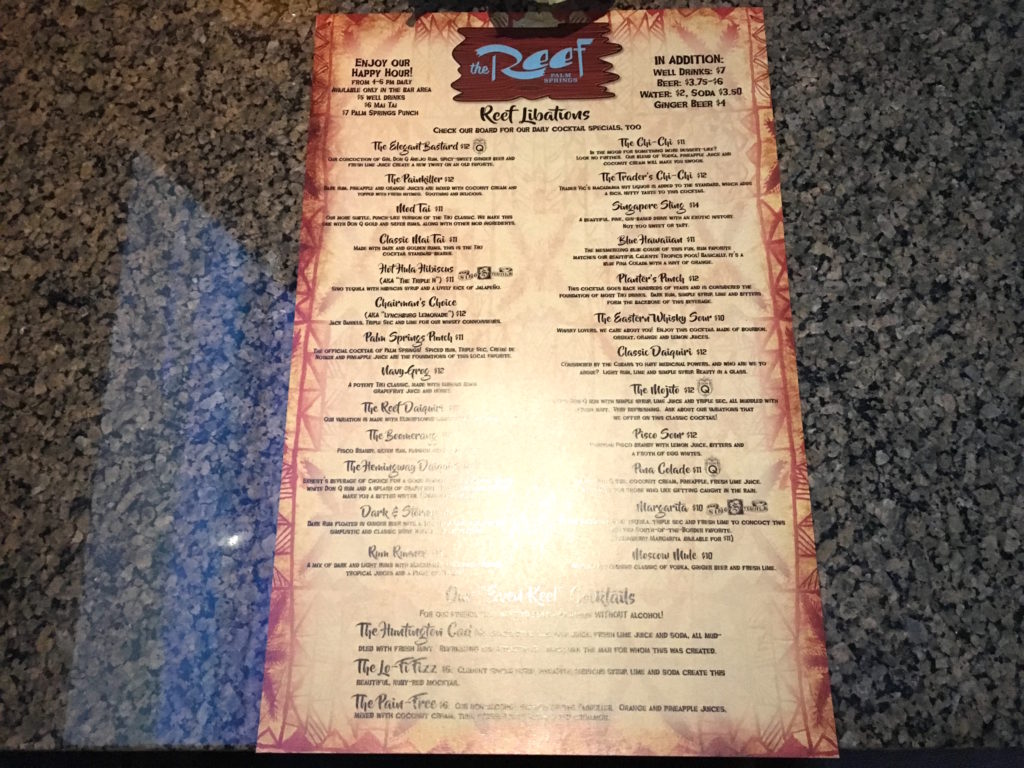 This is the Planter's Punch…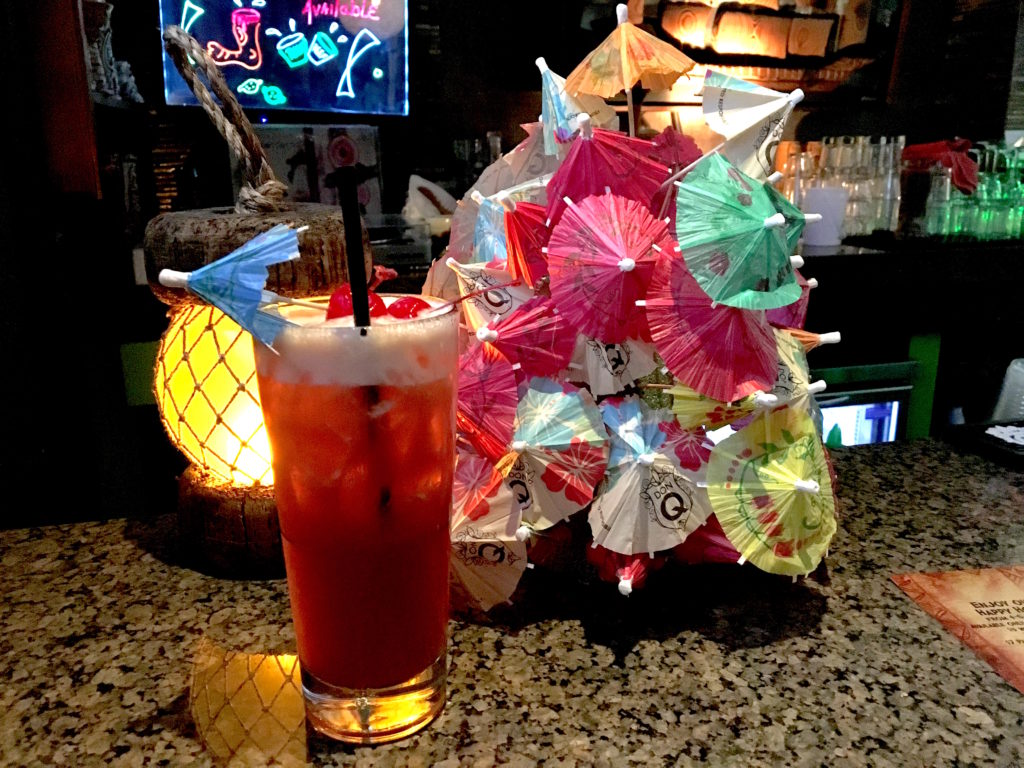 It's big, tasty, and strong!
Most people come to Palm Springs to check out the Mid-Century architecture. It has the highest number of Mid-Century homes per capita in the US. My love of Mid-Century is what brought me to Palm Springs, but Caliente Tropics is what's going to bring me back!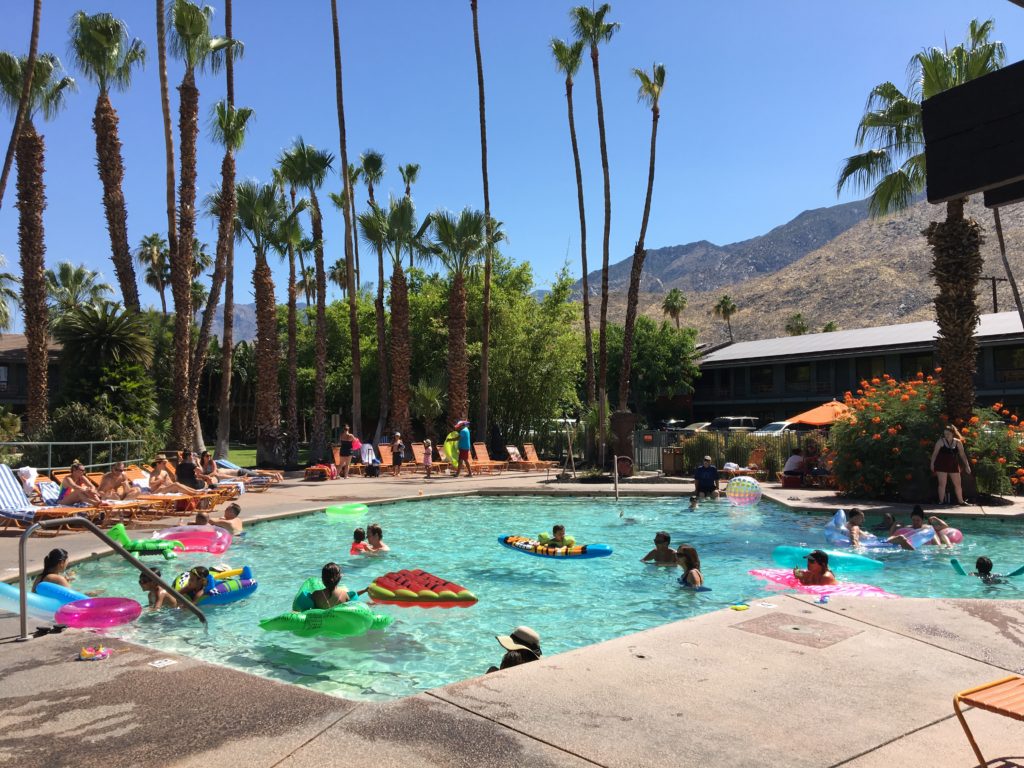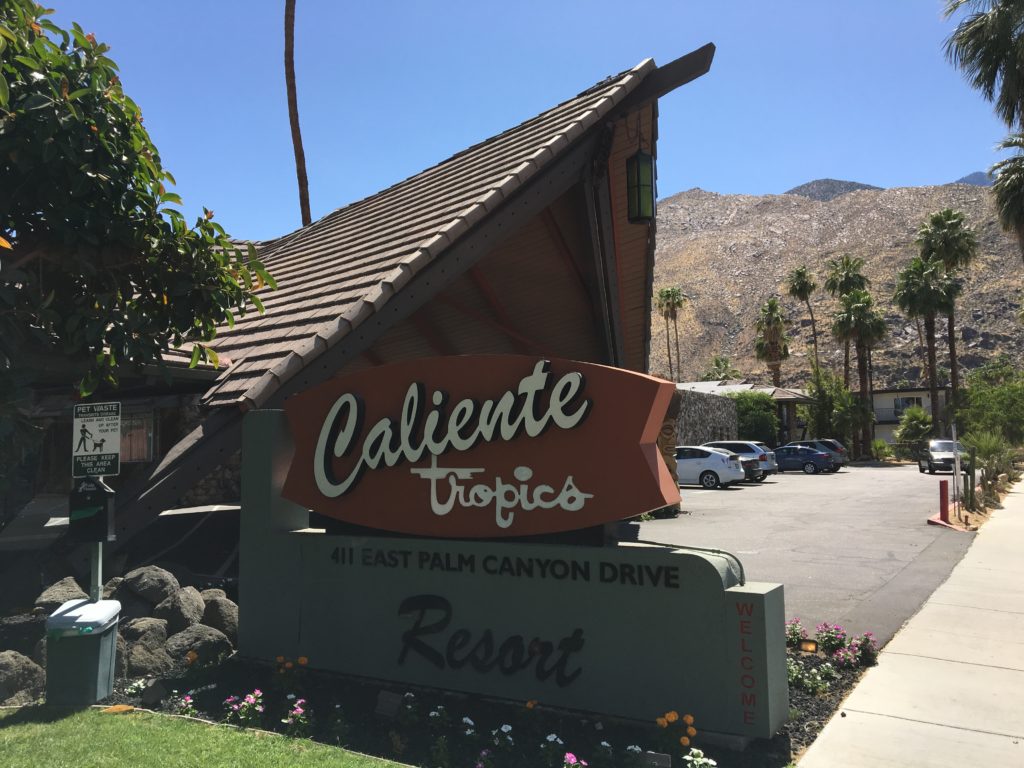 Here is the Caliente Tropic's website
and Facebook page.