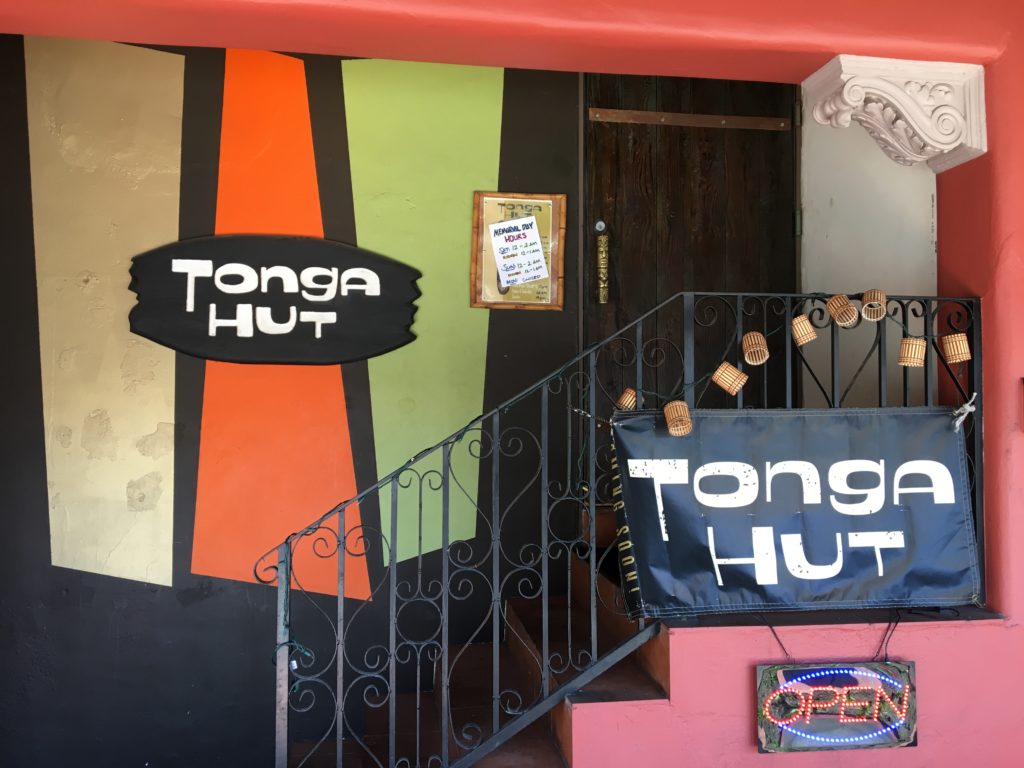 It's hard to talk about Tonga Hut Palms Springs without talking about Tonga Hut North Hollywood…
It's amazing how very different both locations are from each other. They are actually polar opposites, yet they are both Tonga Hut! What I like about the original Tonga Hut is that it's old. It's actually the oldest Tiki bar in So-Cal.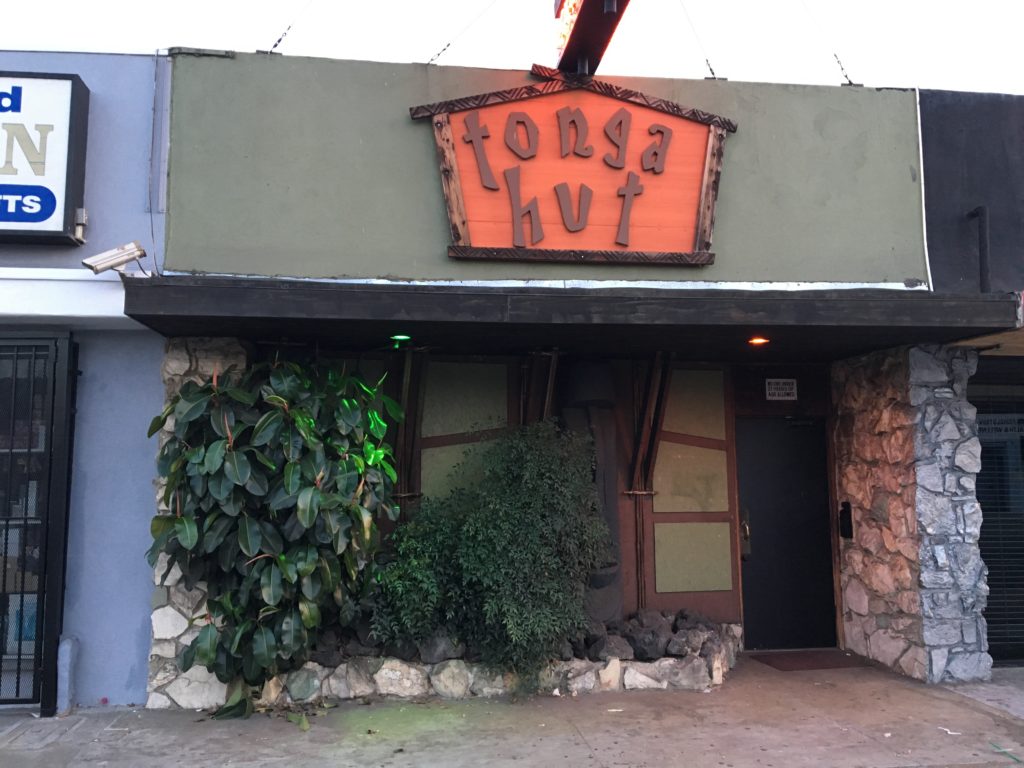 The other thing I love about Tonga Hut North Hollywood is that it's dark. The bar has no windows, just like a proper Tiki bar.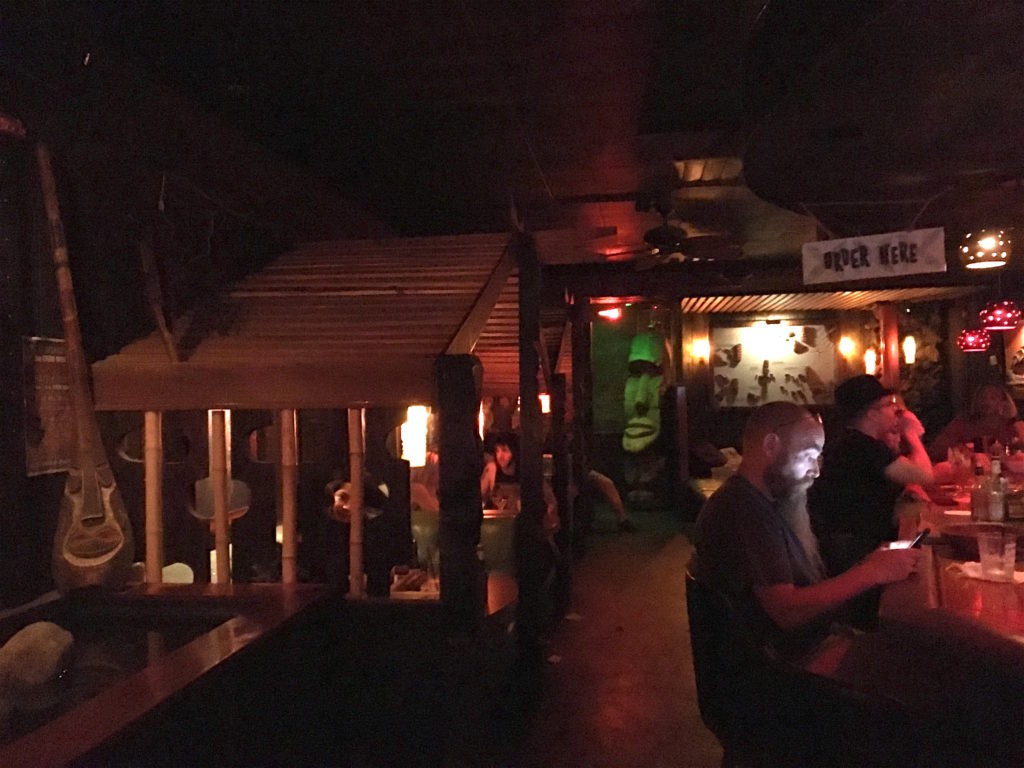 Tonga Hut Palms Springs is the exact opposite. It opened up in 2013. It's a new bar and it feels that way!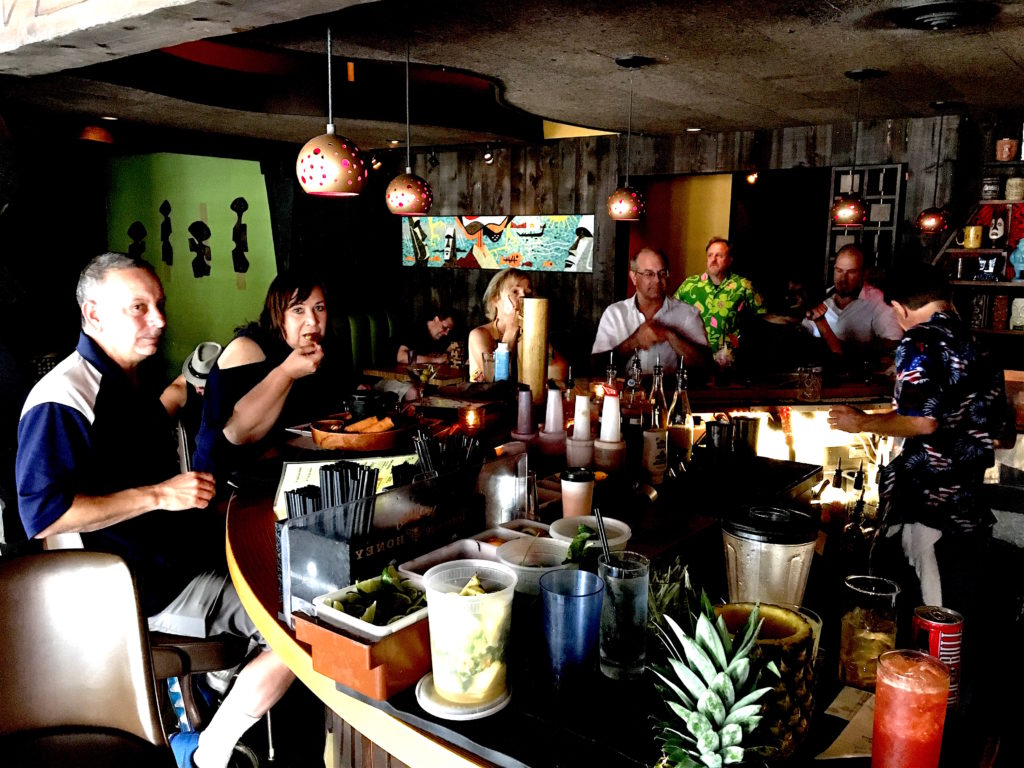 You can tell it's new because you can actually see it!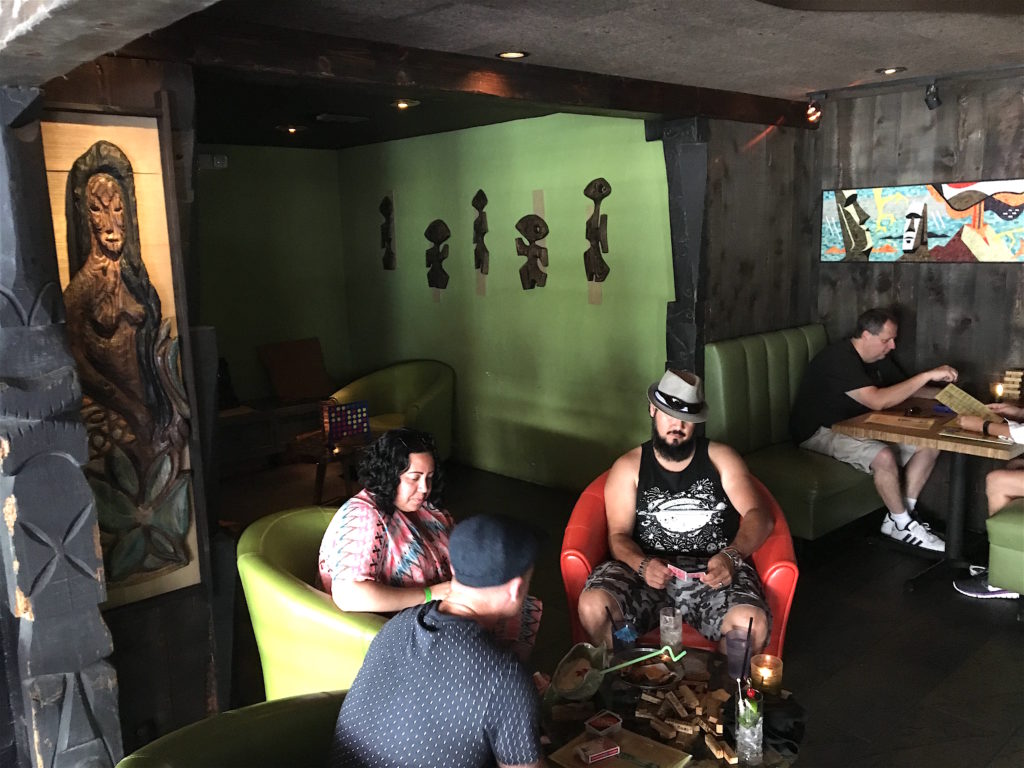 Unlike the original dark Tonga Hut, this Tonga Hut is bright and the windows let the sunshine in.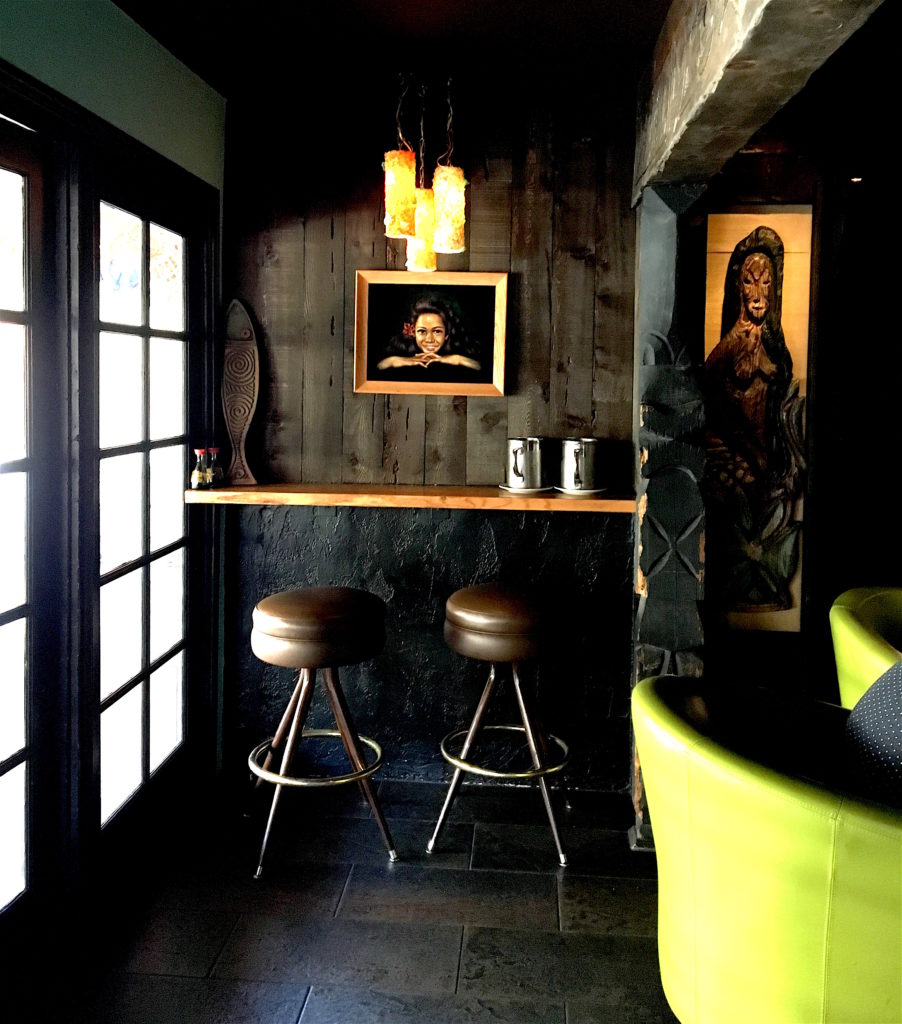 I normally would be opposed to a bright Tiki bar, but it's cool that you can see the Mid-Century details…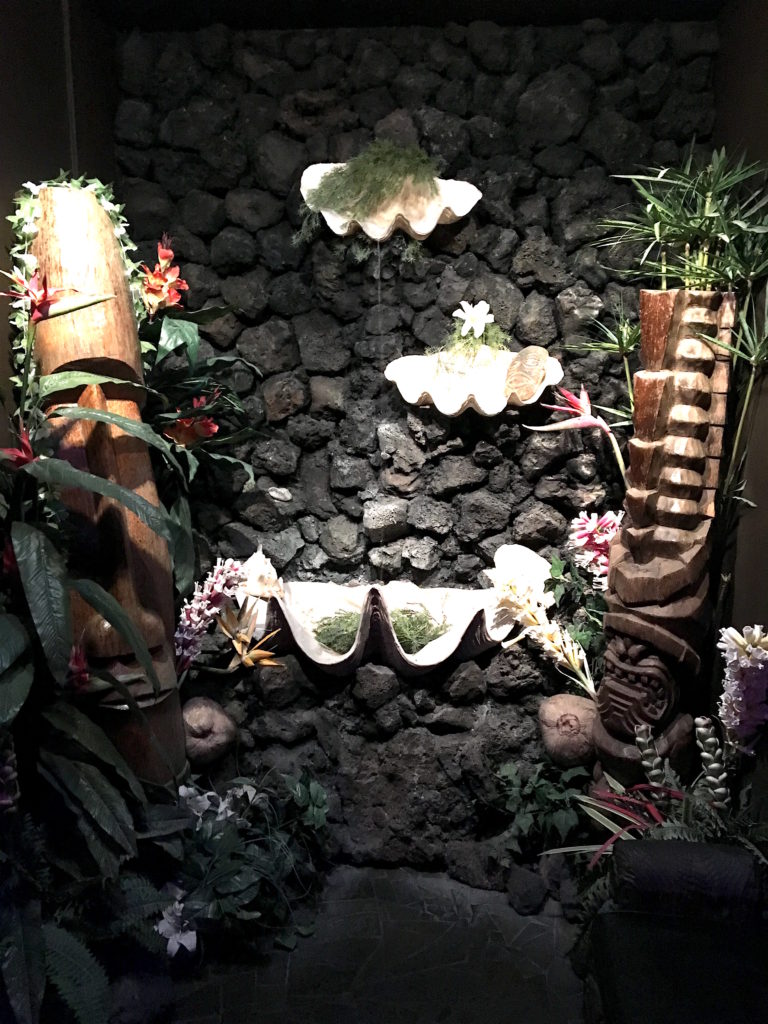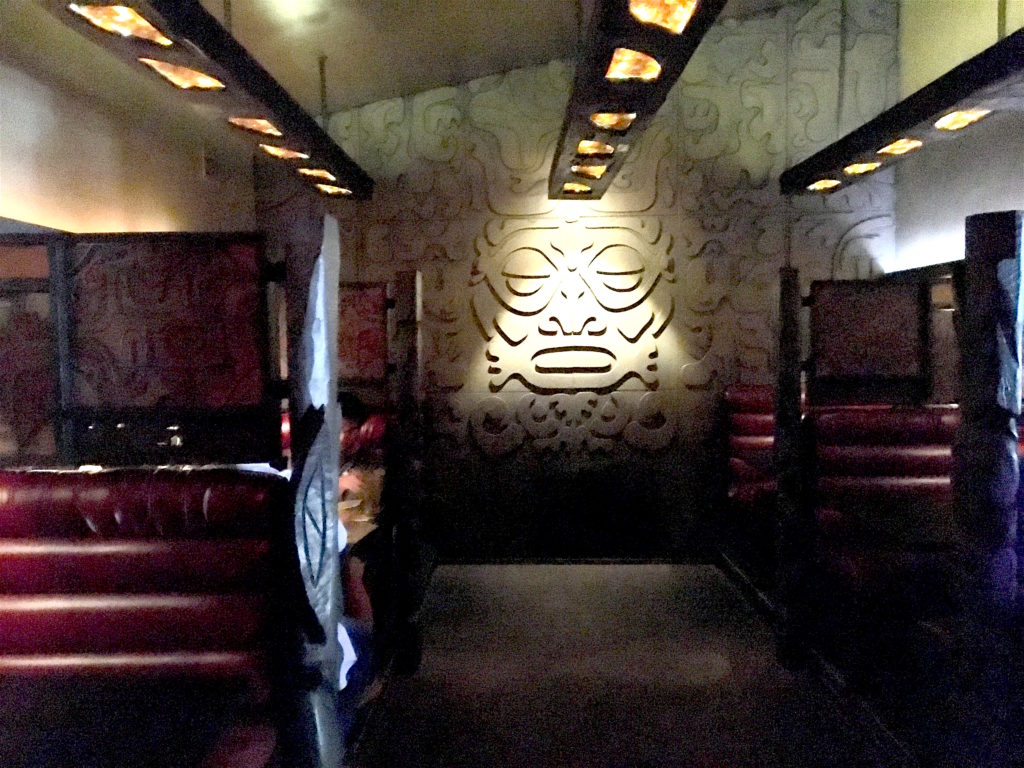 Both locations pretty much have the same décor, you just can't see it back in the original location.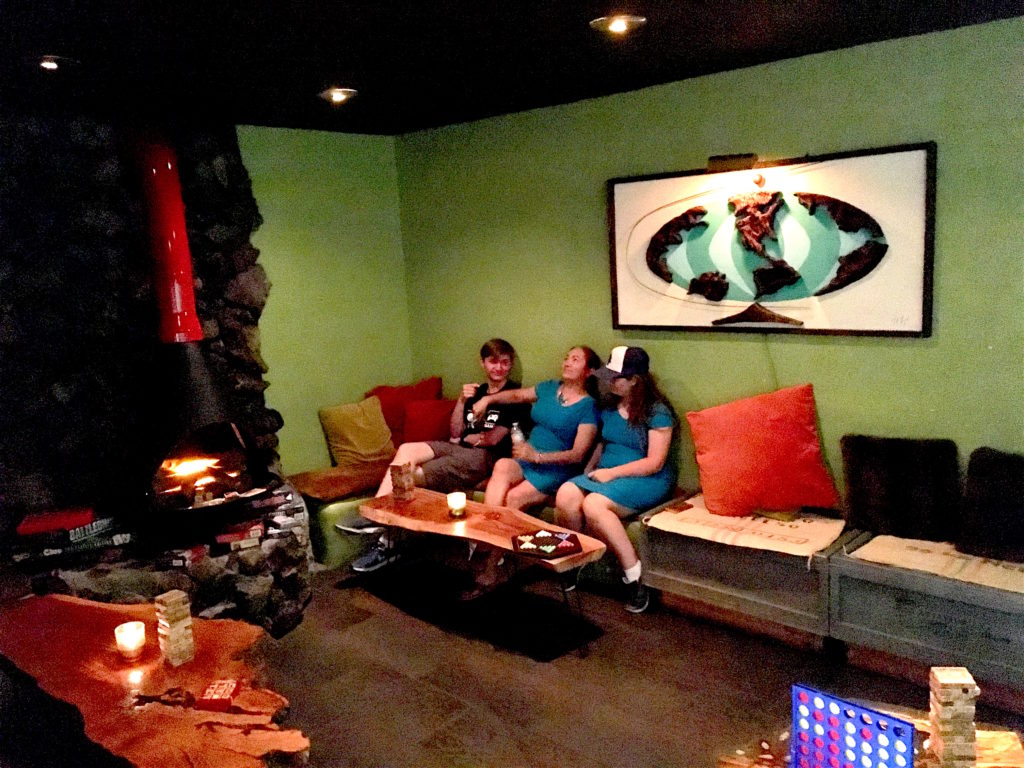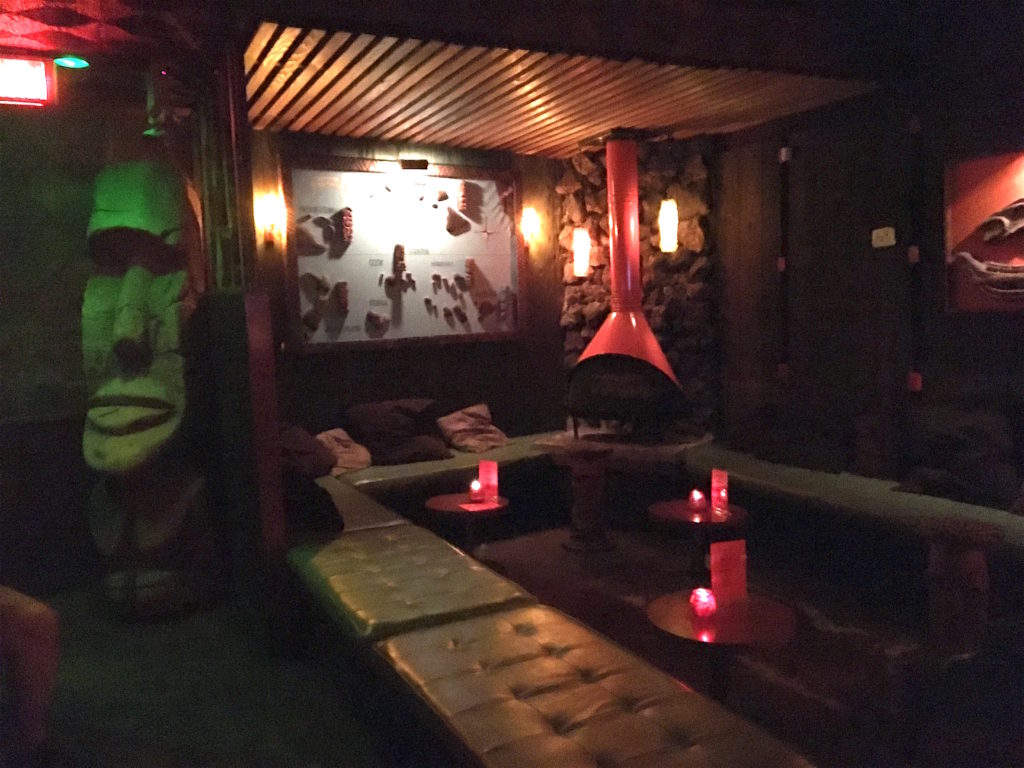 Let's talk about the drinks…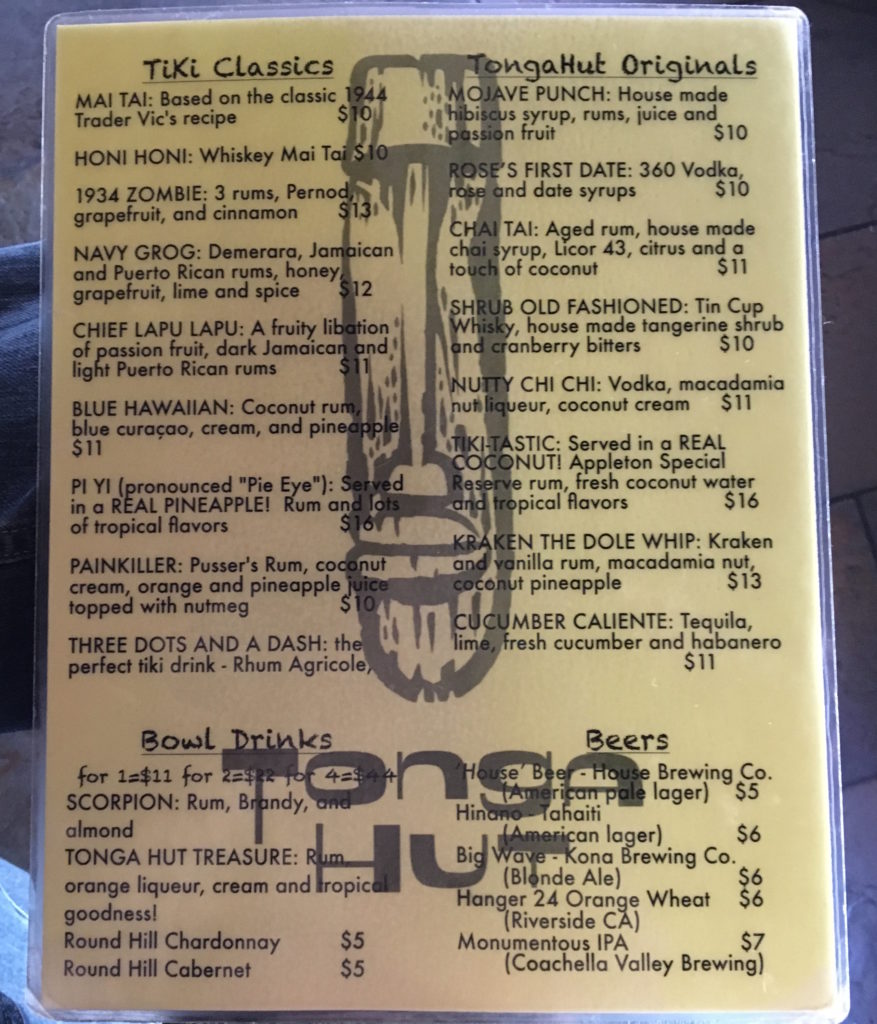 The classics are there, but I recommend going for one of Tonga Hut's own creations. Get the Mojave Punch.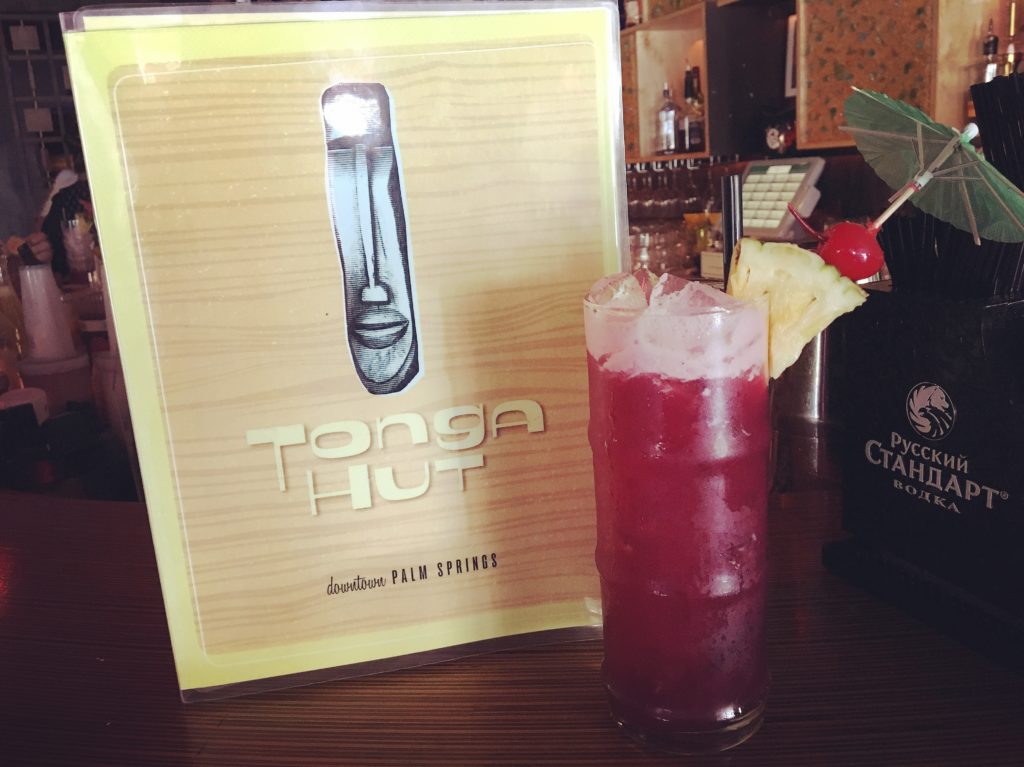 Actually, order two. This drink goes down fast! This is my new found friend Arik. He finished most of his Mojave Punch before I could get a picture taken!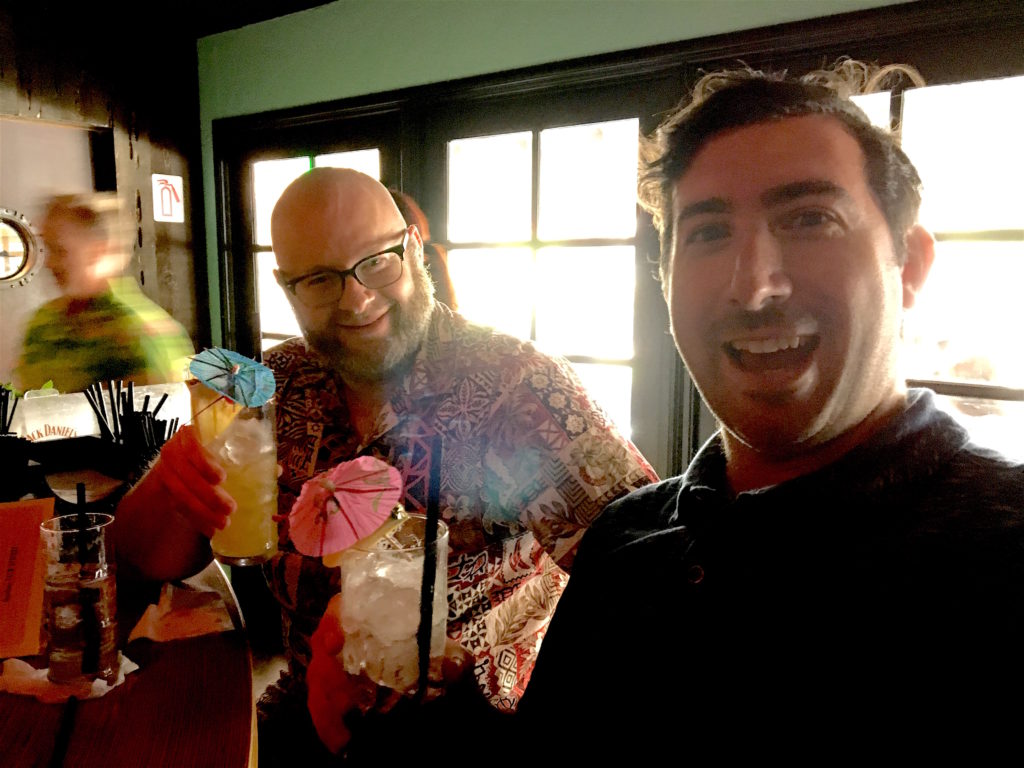 Another great drink to get is the Chief Lapu Lapu…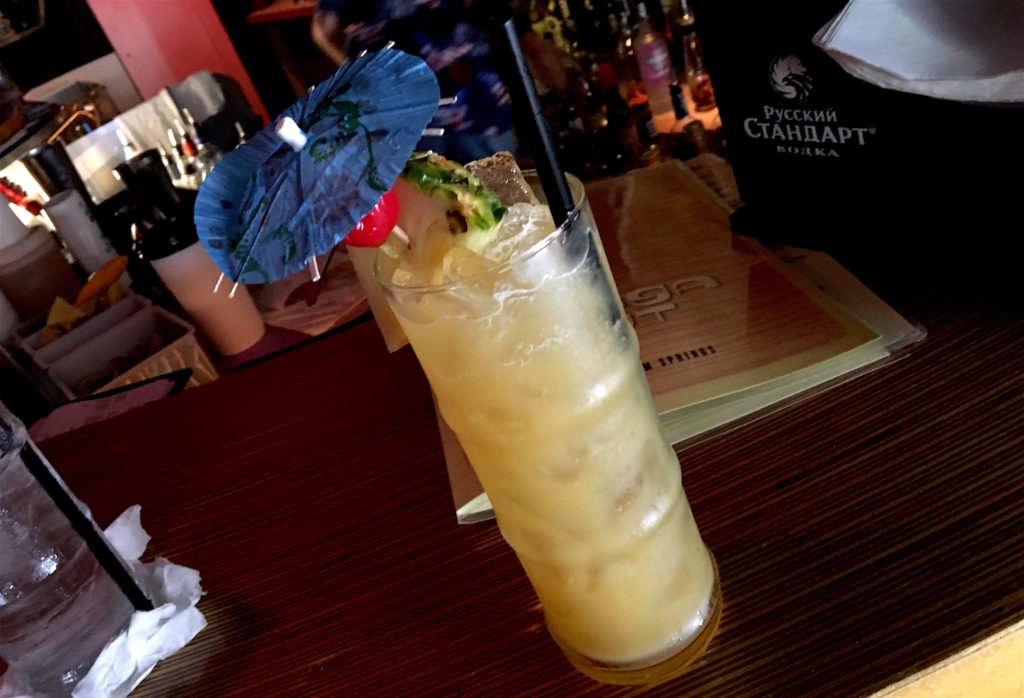 This drink contains passion fruit…do I really need to keep going with the ingredients? Trust me, this drink is good!
Say the Mid-Century Tiki vibe isn't really your thing. Maybe you like your Tiki old-school. Call someone who cares….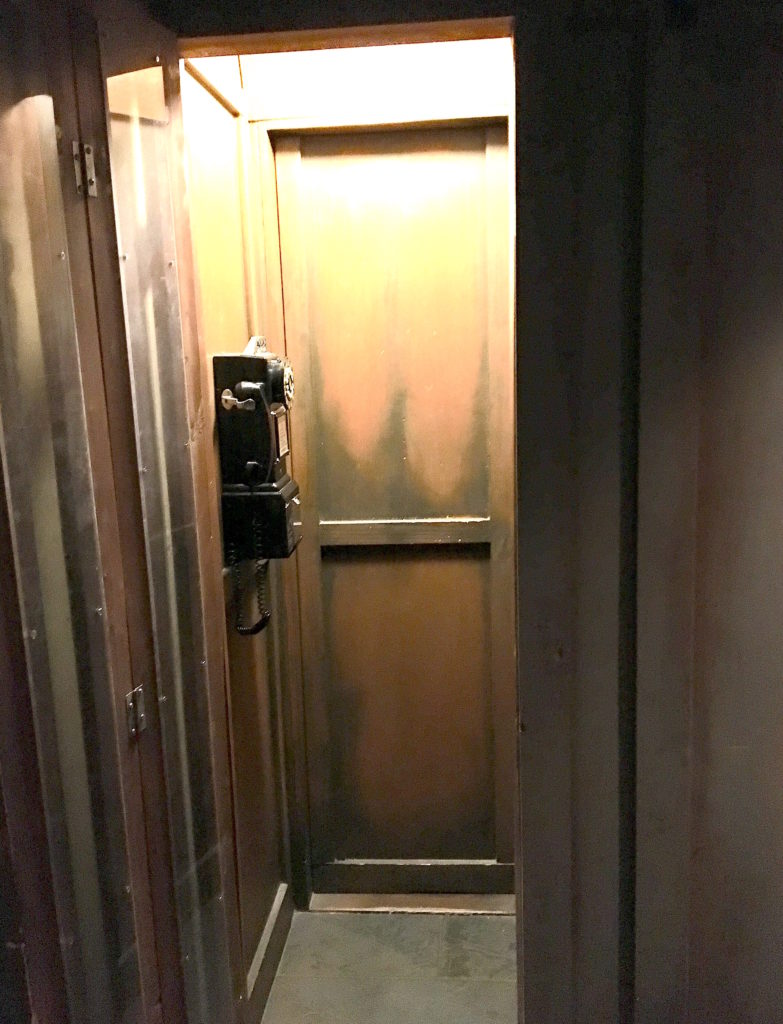 Yes! Go to the phone booth and lean against the wall…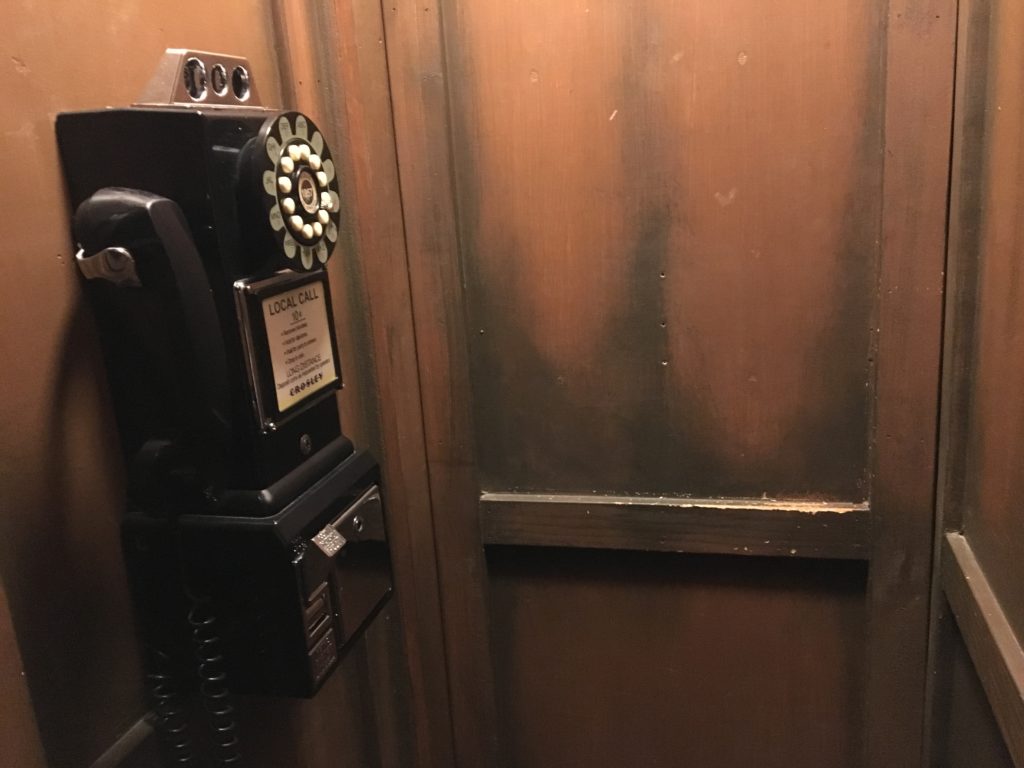 And you will literally fall into a hidden, classic Tiki room.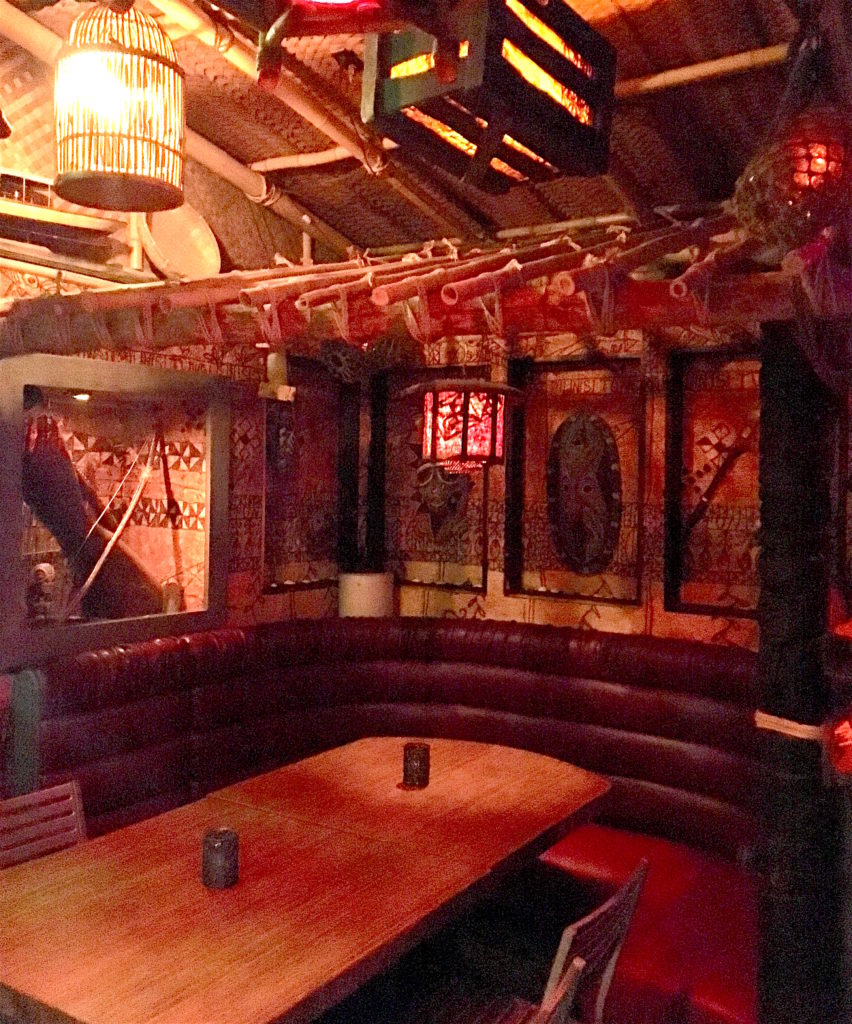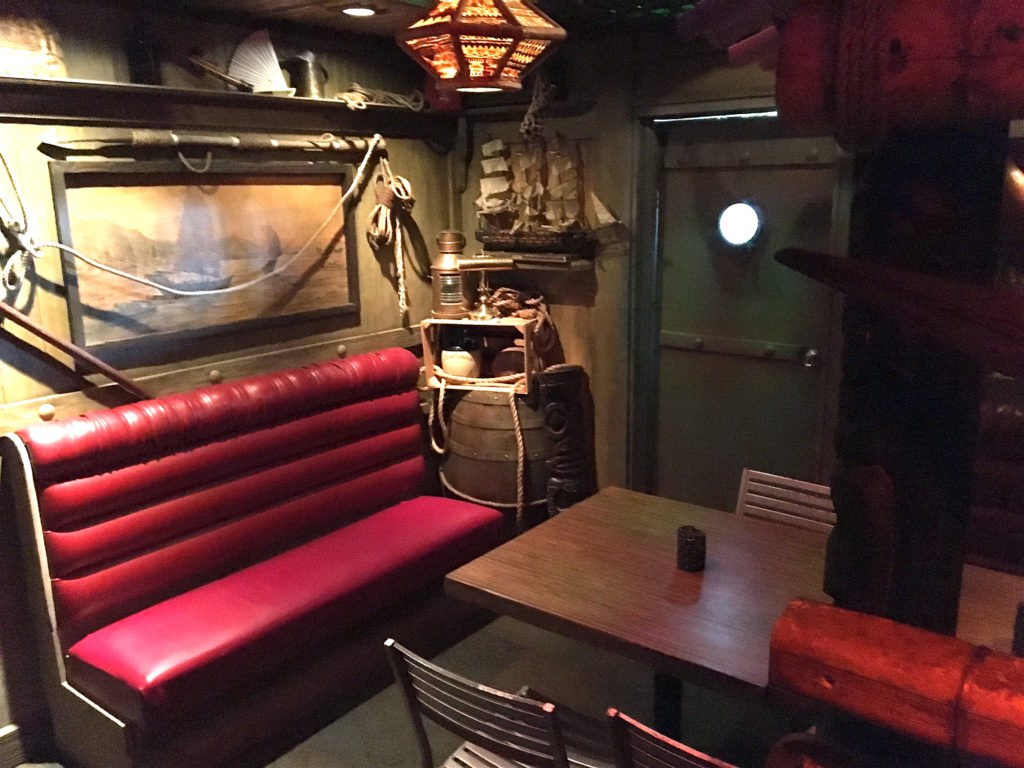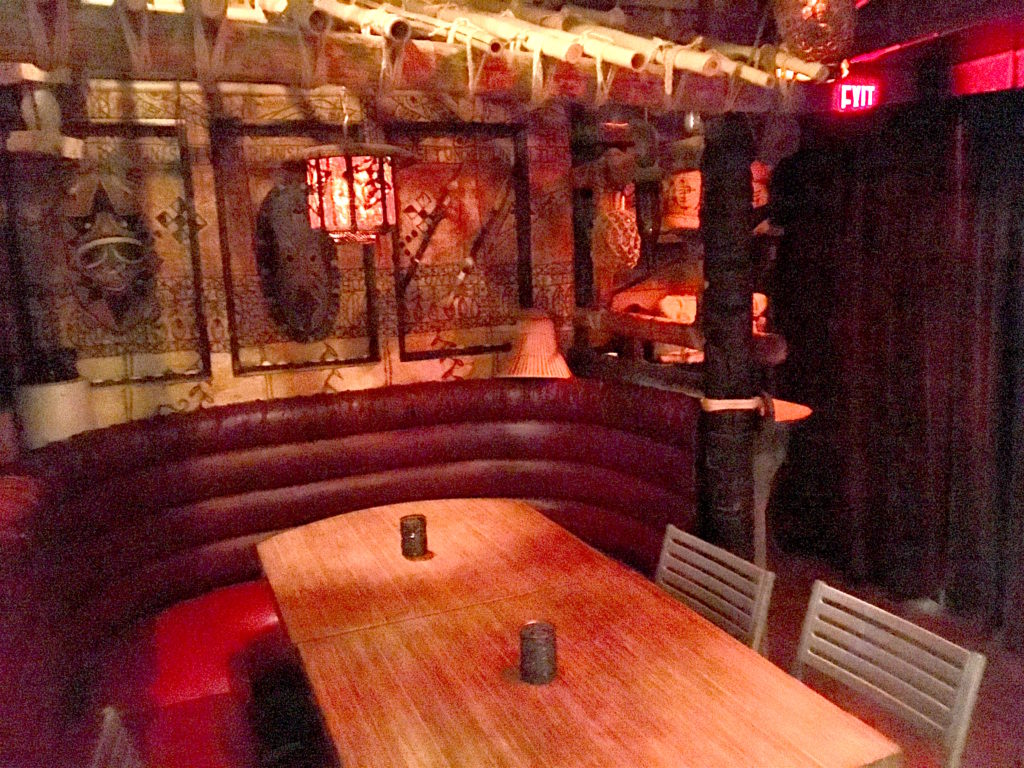 I love the old Tiki bars just like all of you, but the future of Tiki lies the new bars being built. These are the places that will keep Tiki going. If the future of Tiki is in a place like Tonga Hut Palms Springs, then the future is looking bright!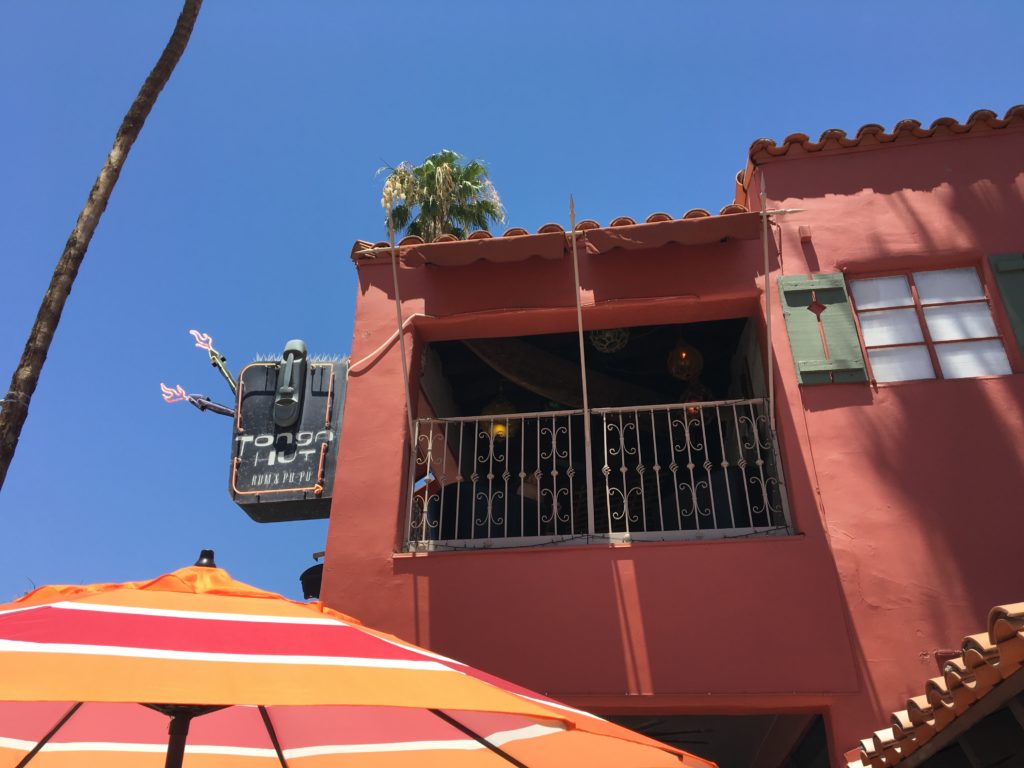 Here is the Tonga Hut website.
And Facebook page.