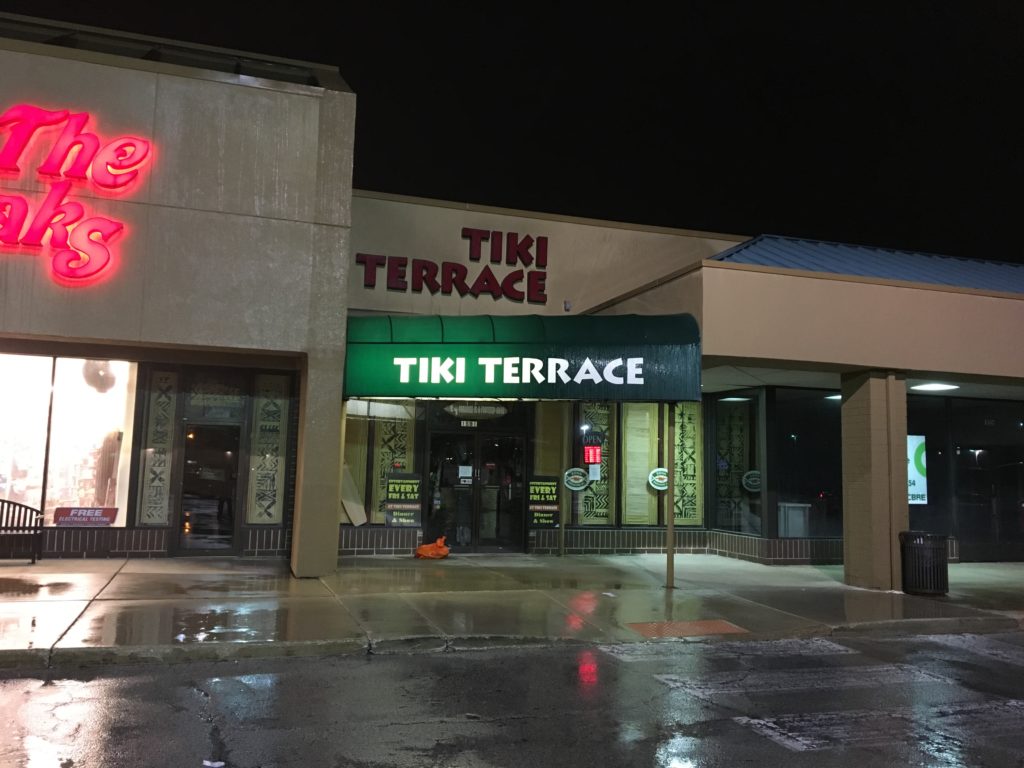 Sometimes the action isn't happening in the middle of a city. Instead, sometimes it's happening in a strip mall far out in a town called Des Plaines.
Tiki Terrace is located in an unassuming shopping center. It doesn't look like much from the outside, but head on in and you'll find yourself in a full-on Hawaiian luau!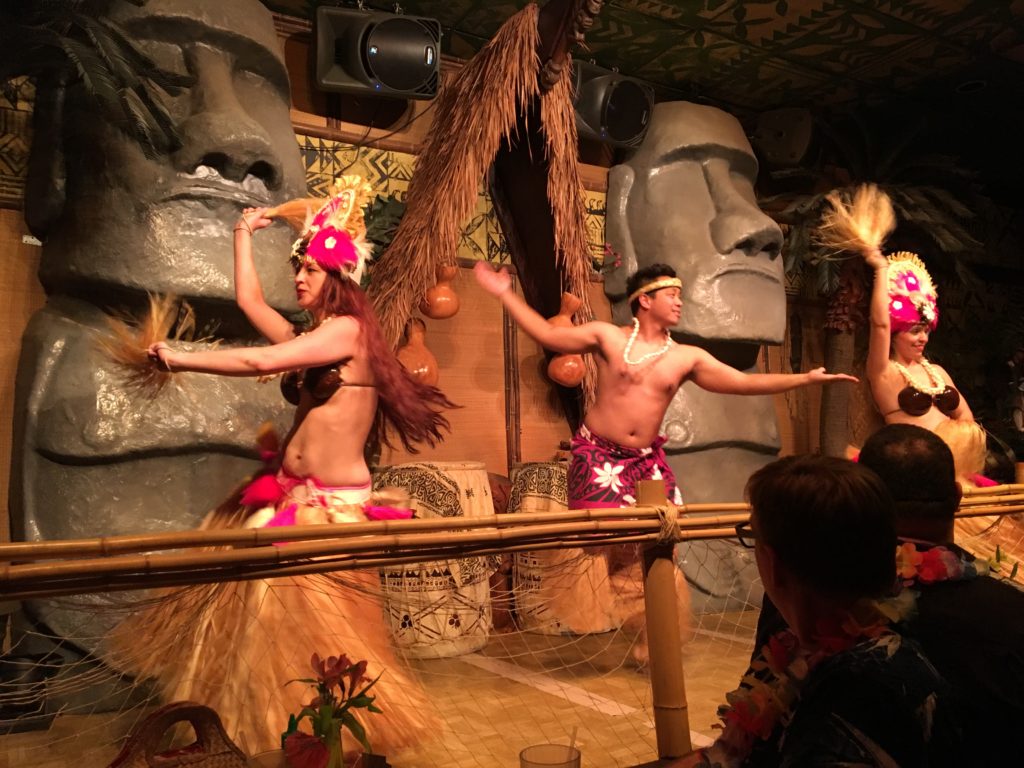 That's right, for twenty-five bucks you get a dinner and a show just like a luau in Hawaii. The food is good. The show is, well, I'll let these pictures do the talking…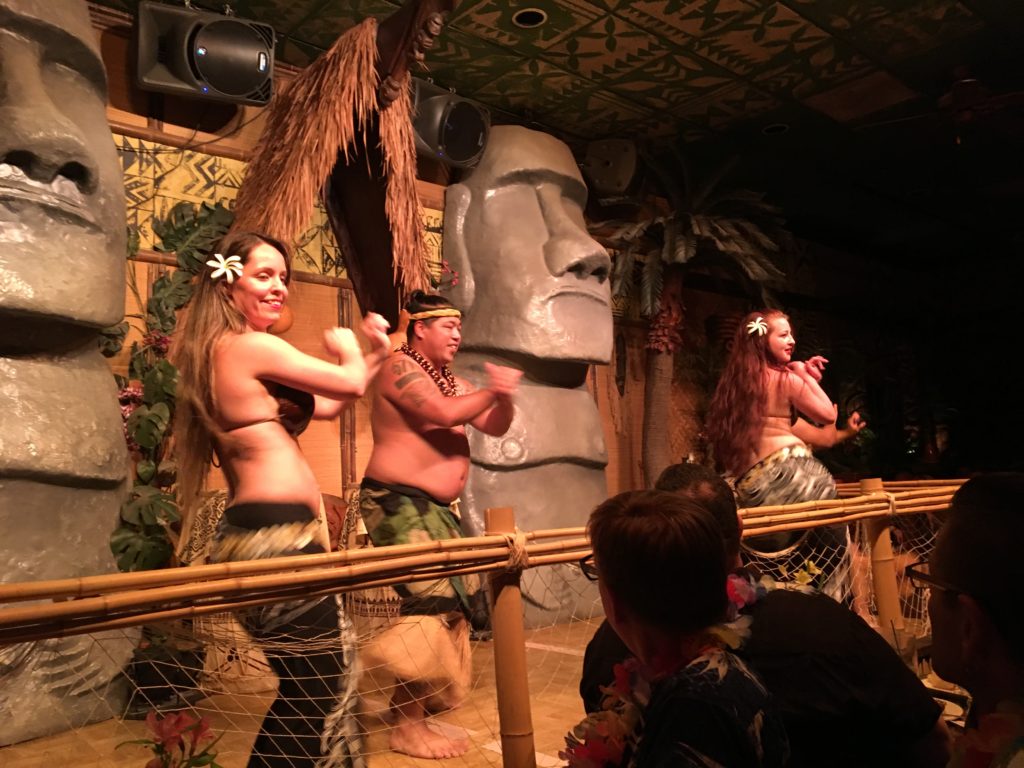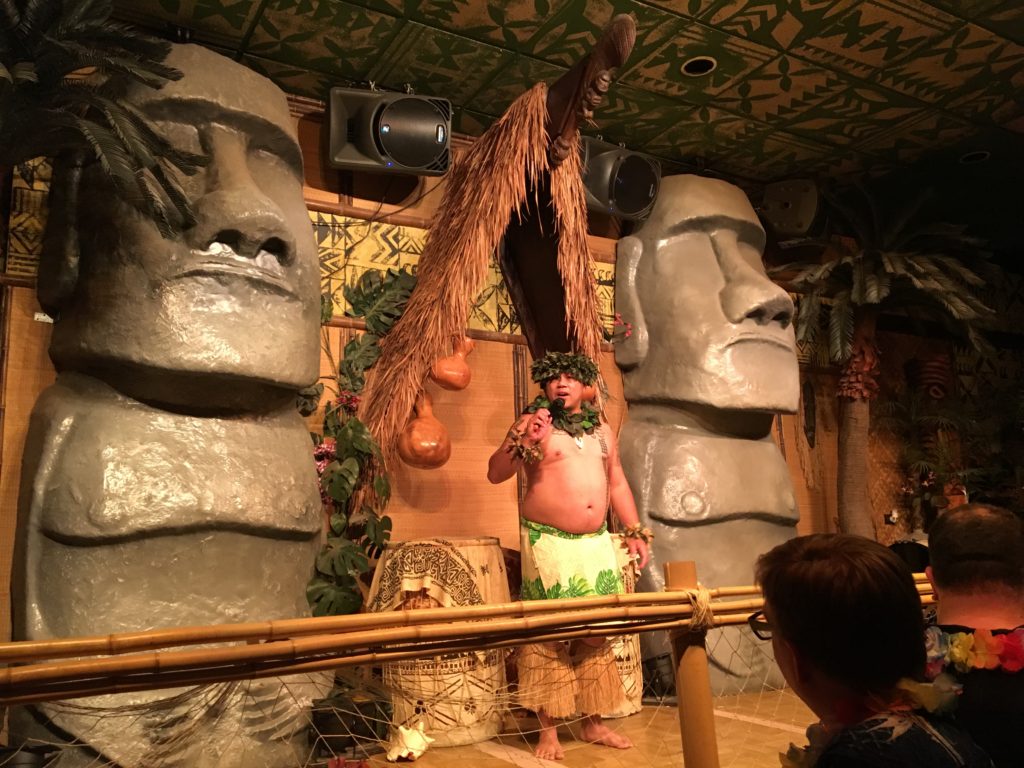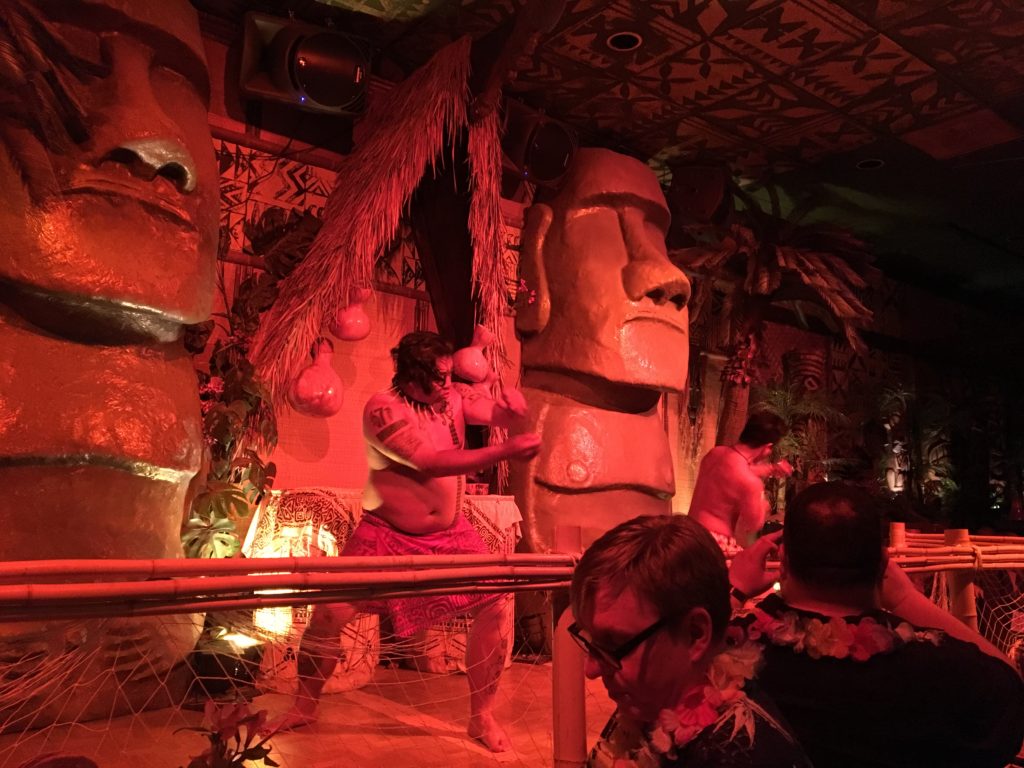 The name of the show is the Echoes Of Polynesia Revue and it's so incredible. Once the show starts, your complete attention will be directed to the action!
Okay, I have to let you know that the drinks are not included in the price of admission.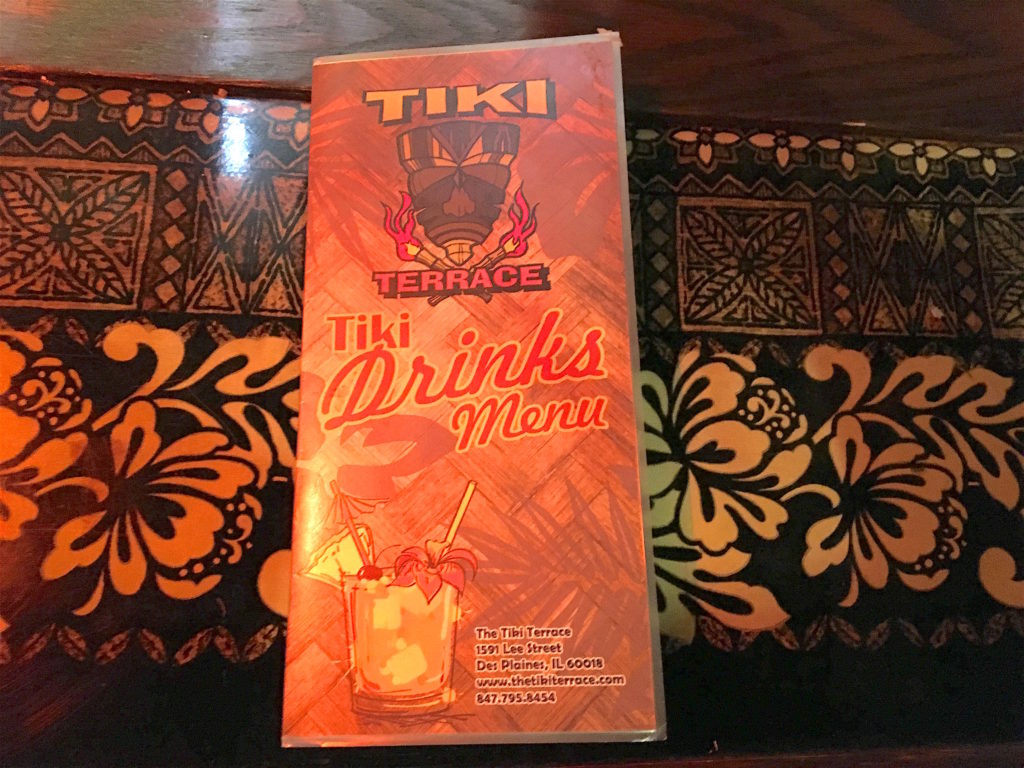 But don't let that stop you. These drinks are pretty cheap at seven dollars a pop and they are strong!
Here is a Pama Coco Delight…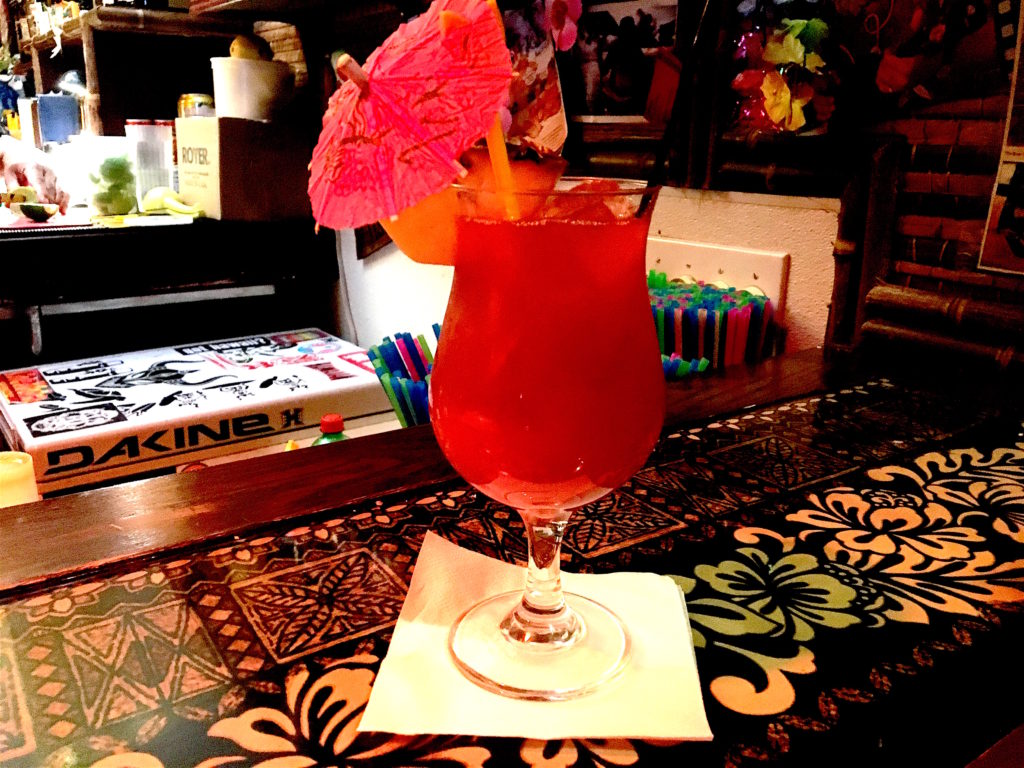 This concoction of pomegranate, coconut, and rum was crafted by this gentleman here…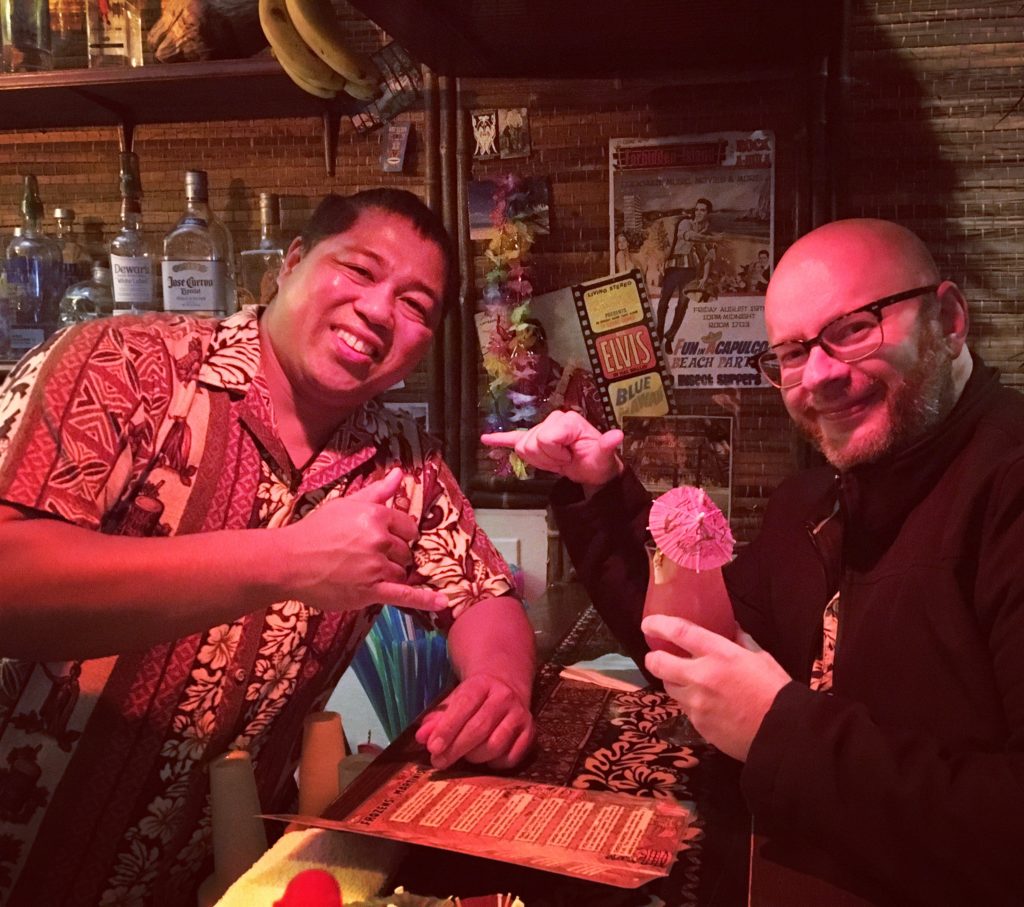 His name is Richard Flowres and he's the head bartender at Tiki Terrace.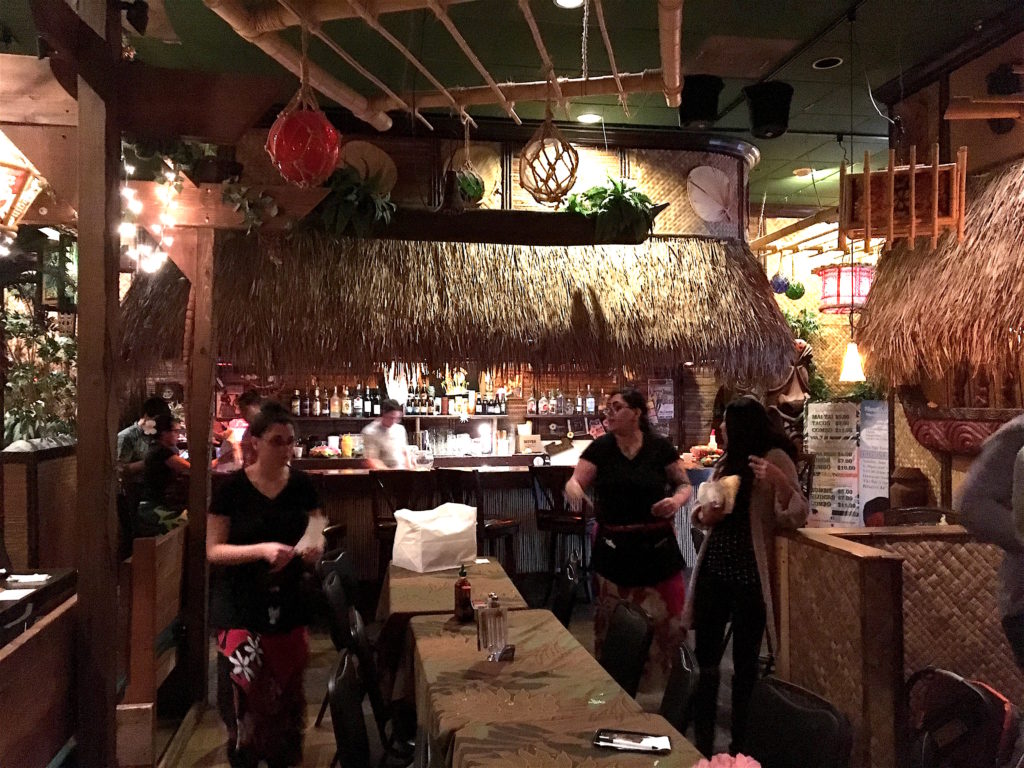 Tiki Terrace is a pretty big place with a Moai everywhere you look!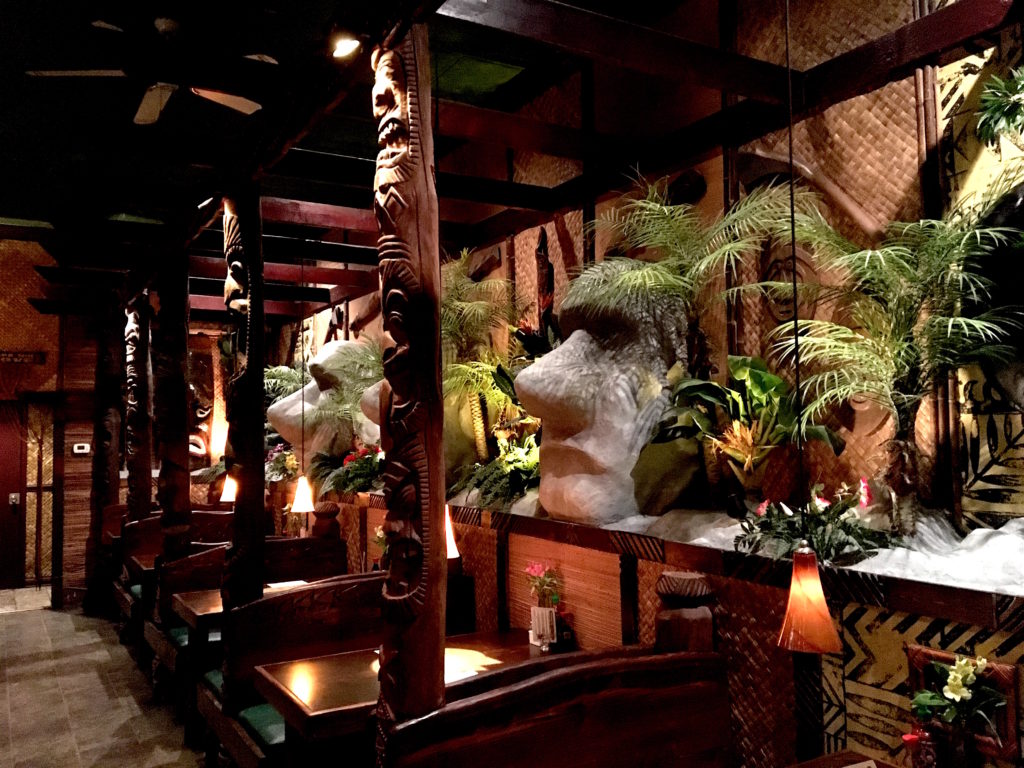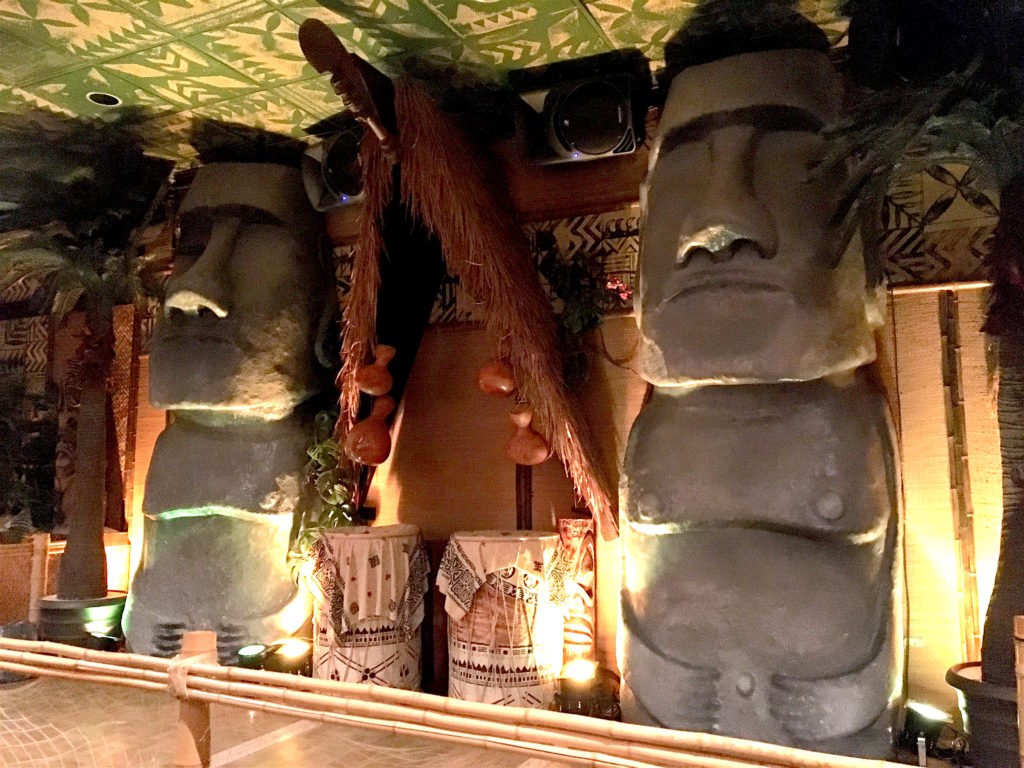 And Tikis!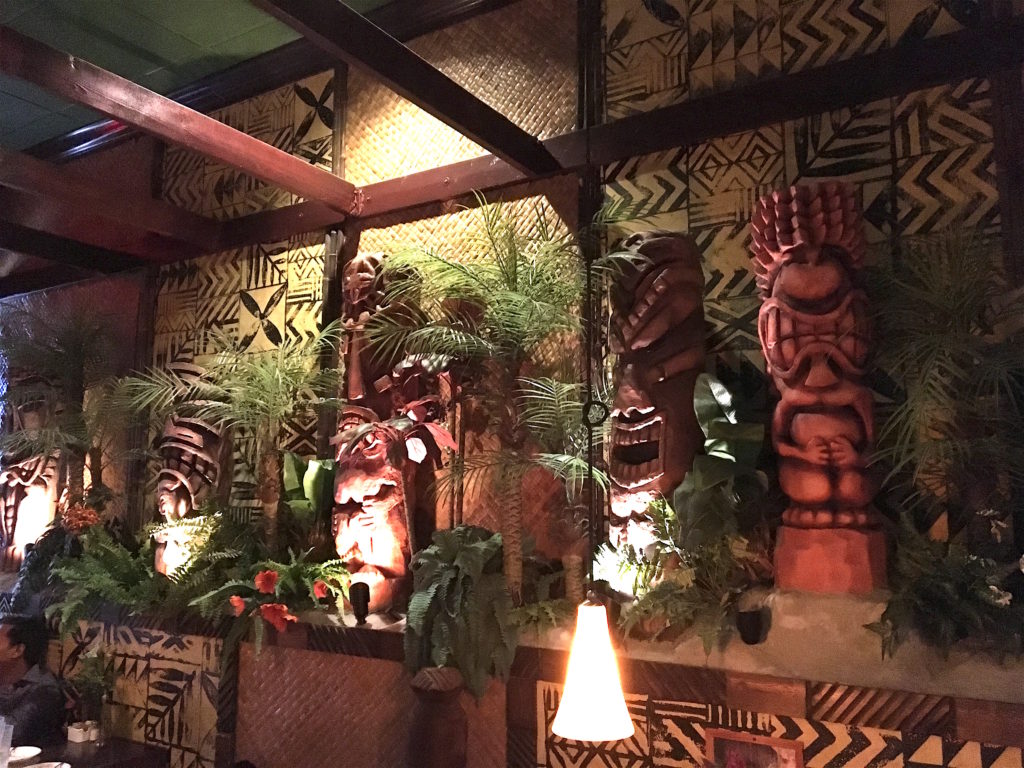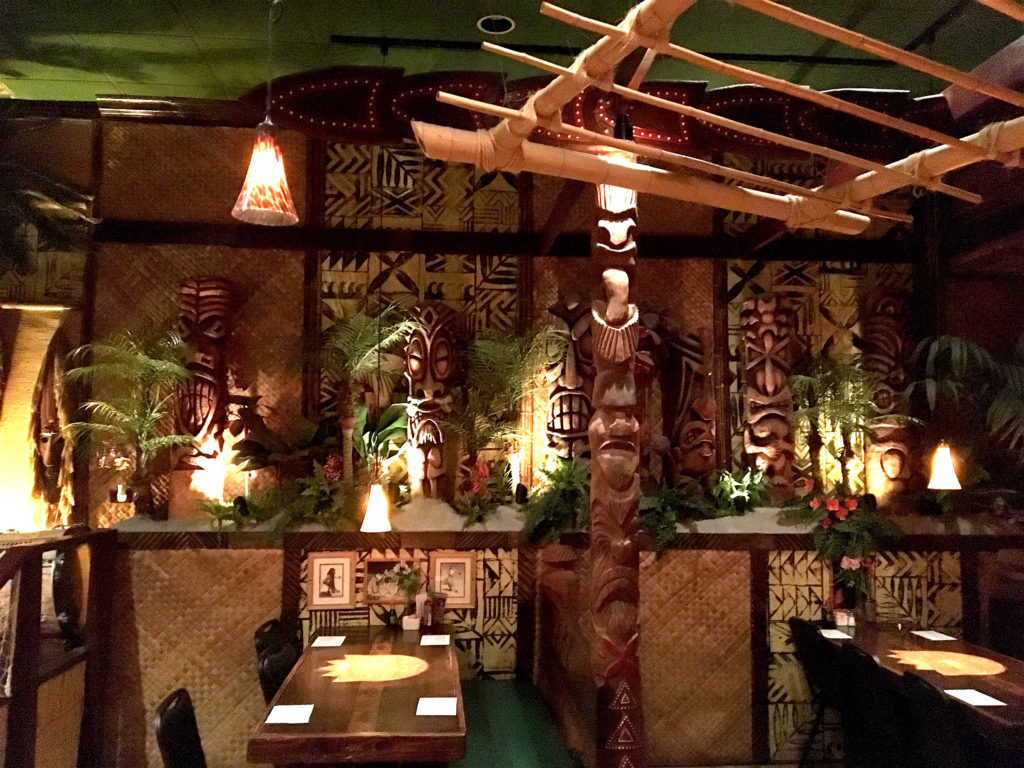 It just so happened that I visited Tiki Terrace the same time the Chicago Area Tiki Tour was going on.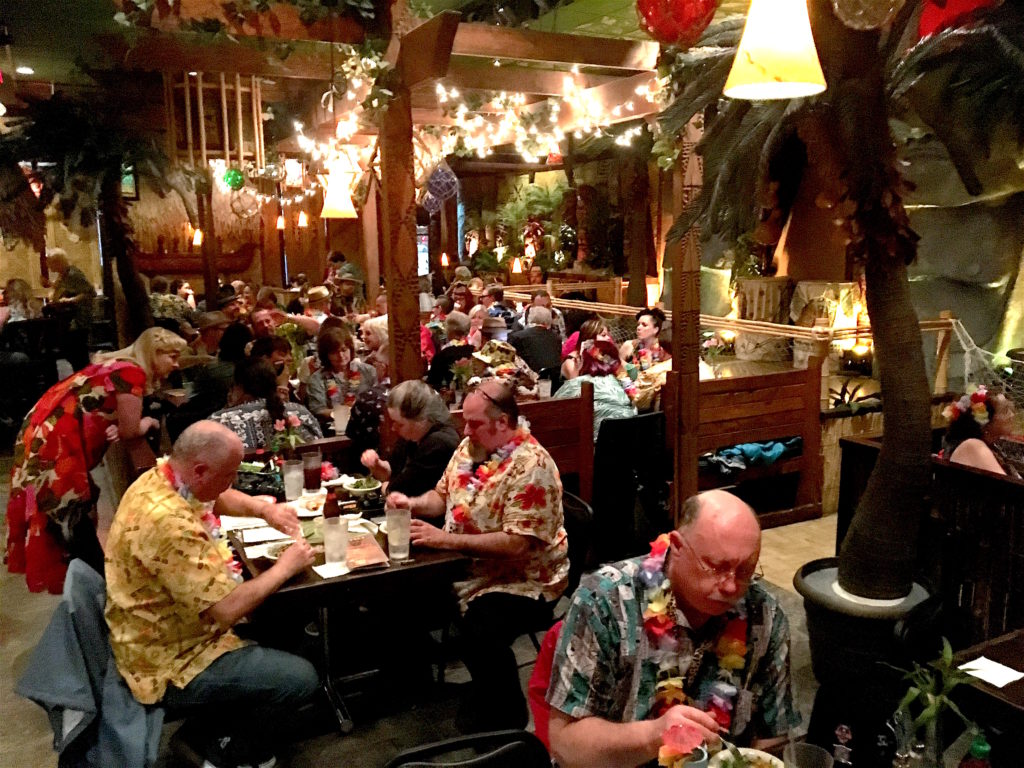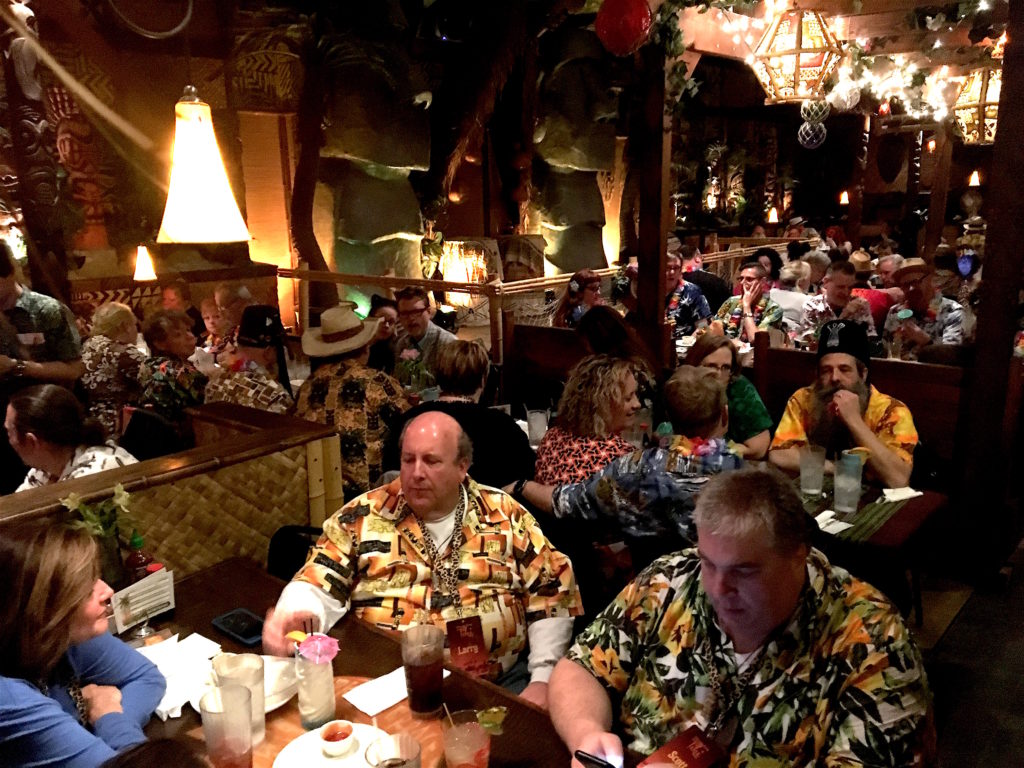 I got to make some new friends…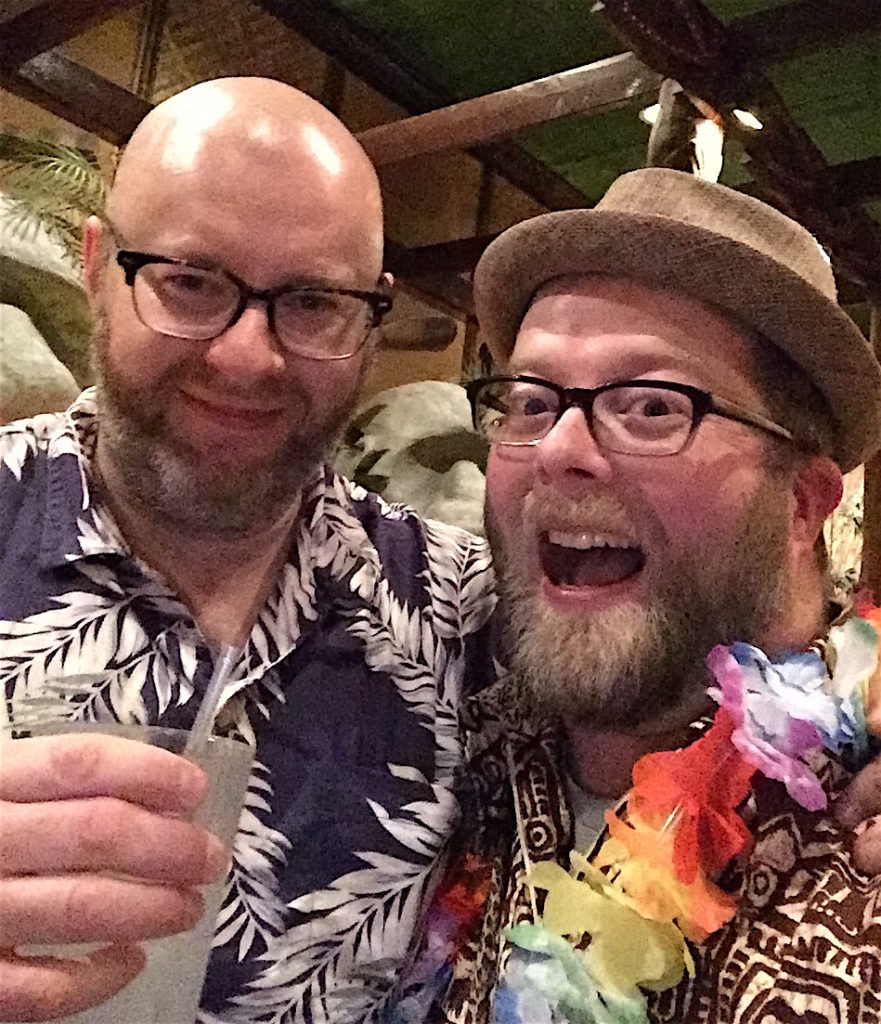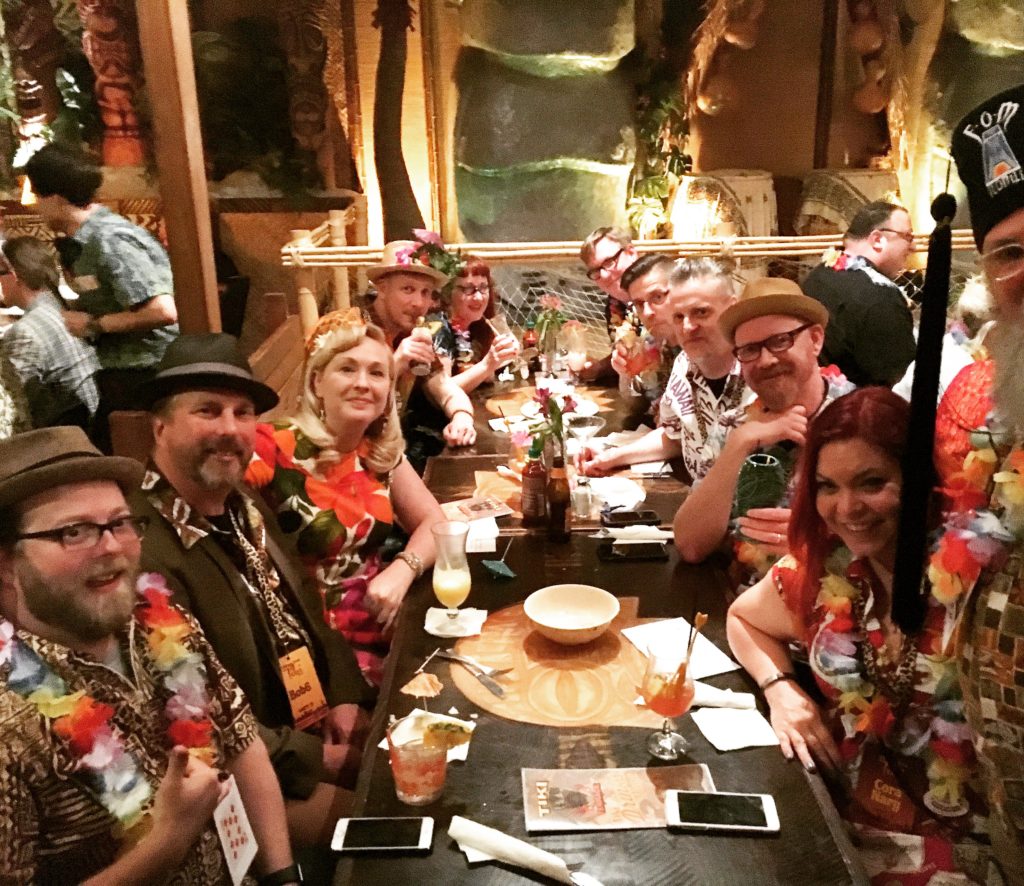 And had a blast!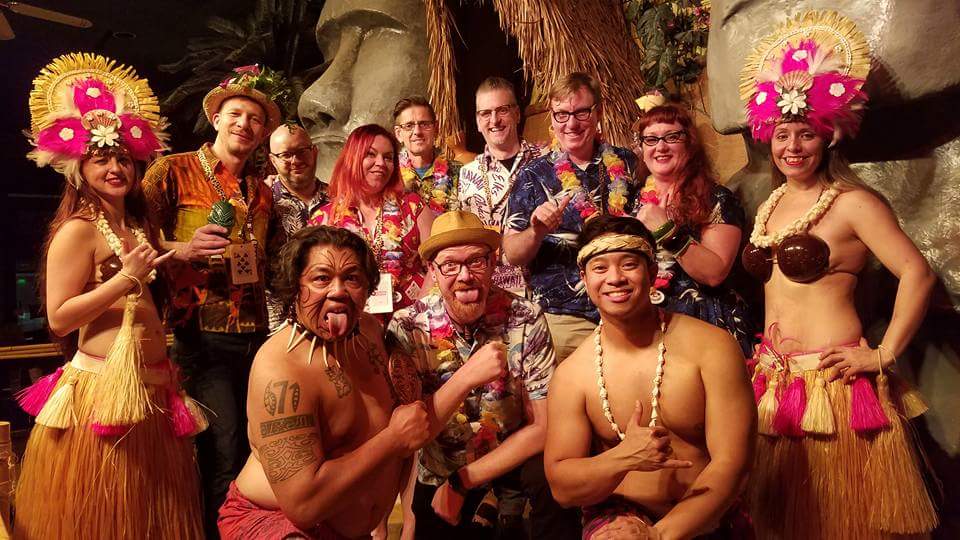 Plan your visit to Tiki Terrace by visiting their website.
And like Tiki Terrace on Facebook.